Island Izakaya, Boracay Island
When we visited Boracay Island again, we found this newly opened Japanese restaurant along the road in Station 2. This is Island Izakaya a Japanese restaurant that serves delicious Japanese Food. So, if you are asking where to eat in Boracay? You should come and check this out. This is our new favorite restaurant here, continue to read on this blog so you can see why.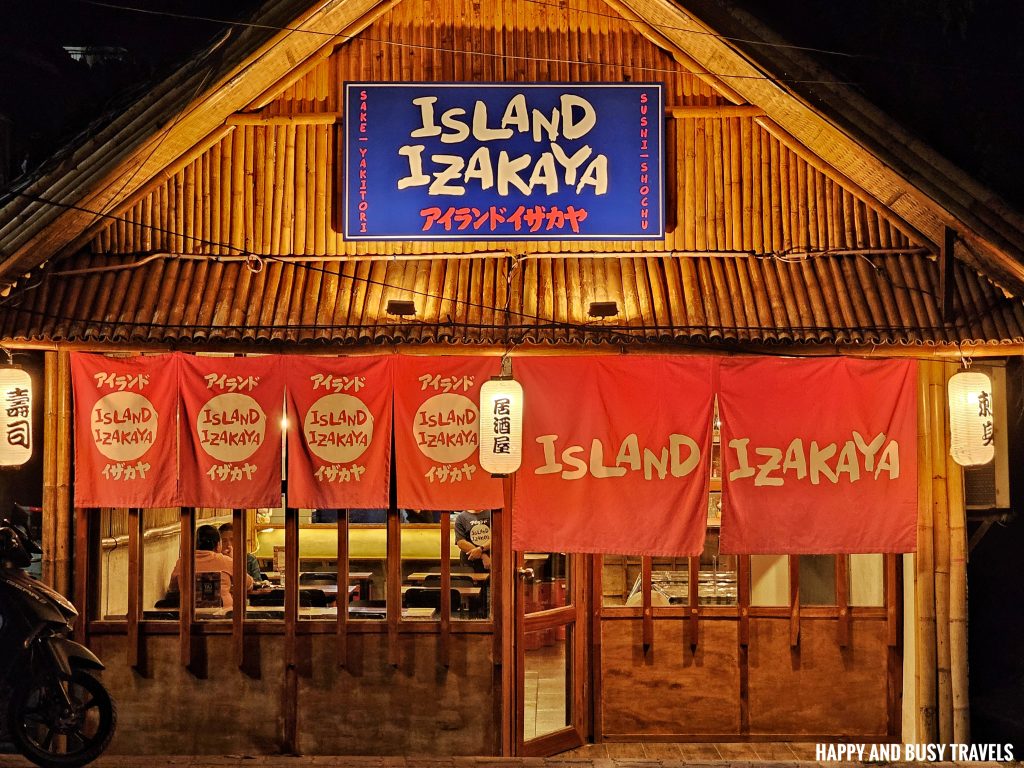 Important Information
Facebook: Island Izakaya
Operating Hours: 10 AM – 9 PM
Payment Options: Cash, Credit Card, GCash
Dining Options: Dine In, Take out
Contact number: 0939 100 1693
Email Address: [email protected]
Address: Main Road, Ambulong, Station 2, Boracay (opposite Paradise Garden)
Google Maps Link: https://goo.gl/maps/
Inside Island Izakaya
The restaurant has a simple interior, is airconditioned, and can cater to up to 30 customers.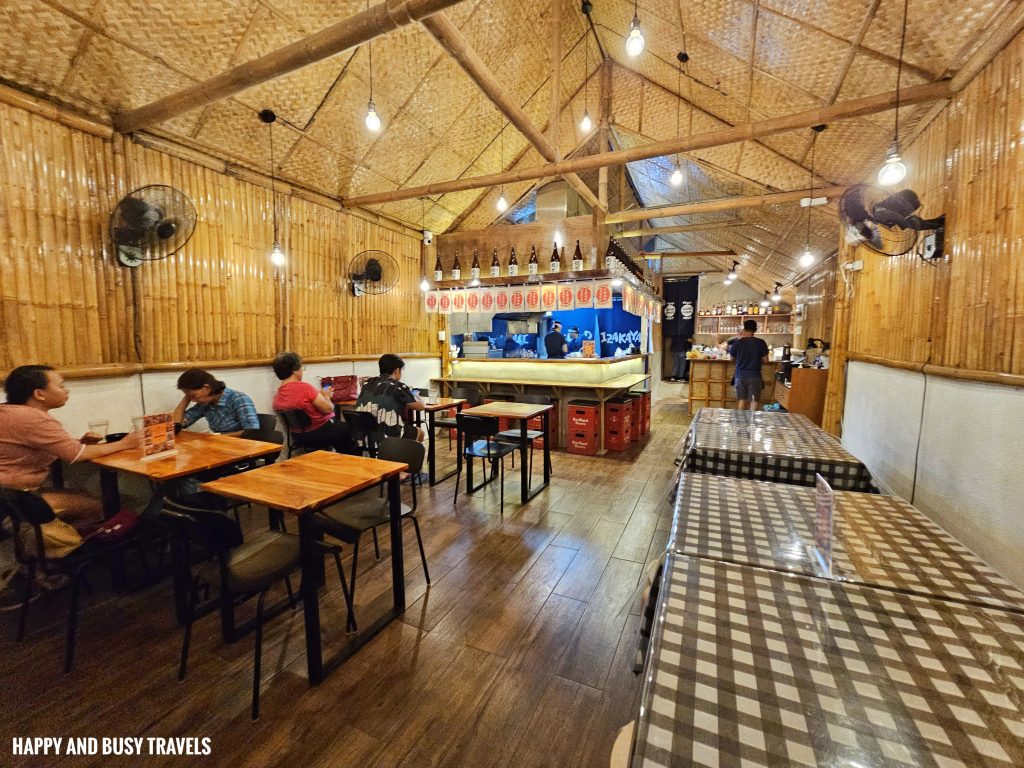 One of our favorite features is their kitchen wherein we can see everything that is happening inside. It's nice to see that your food is being prepared properly.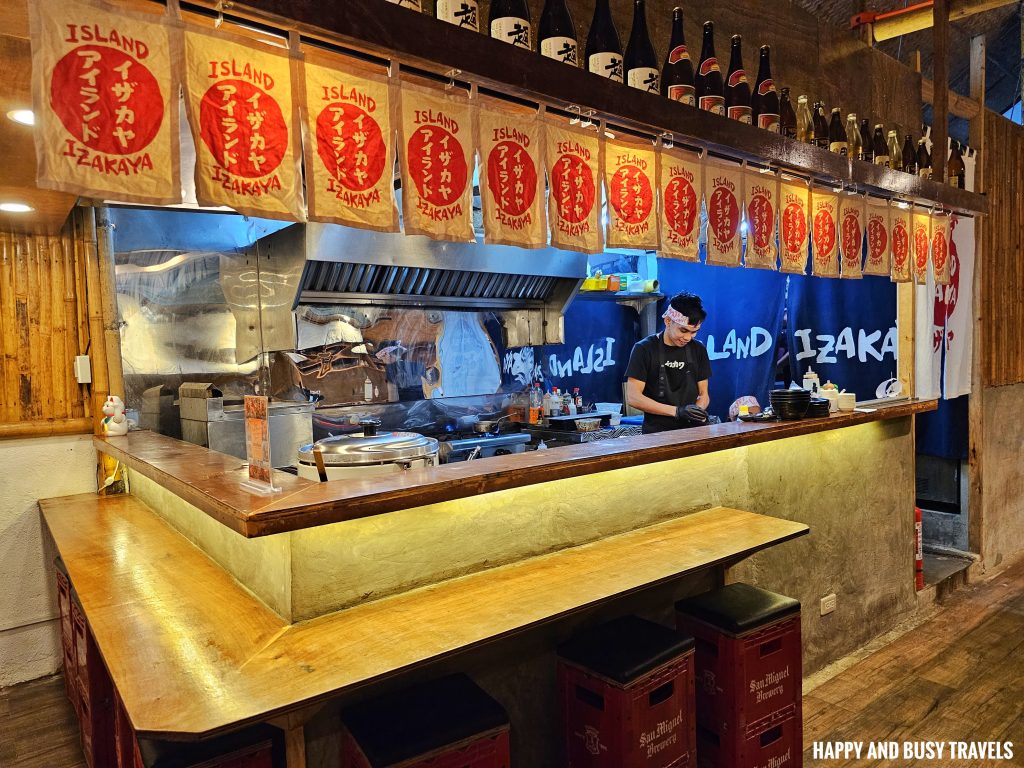 Featured Bestsellers of Island Izakaya
Here are some of the bestsellers that we tried during our visit.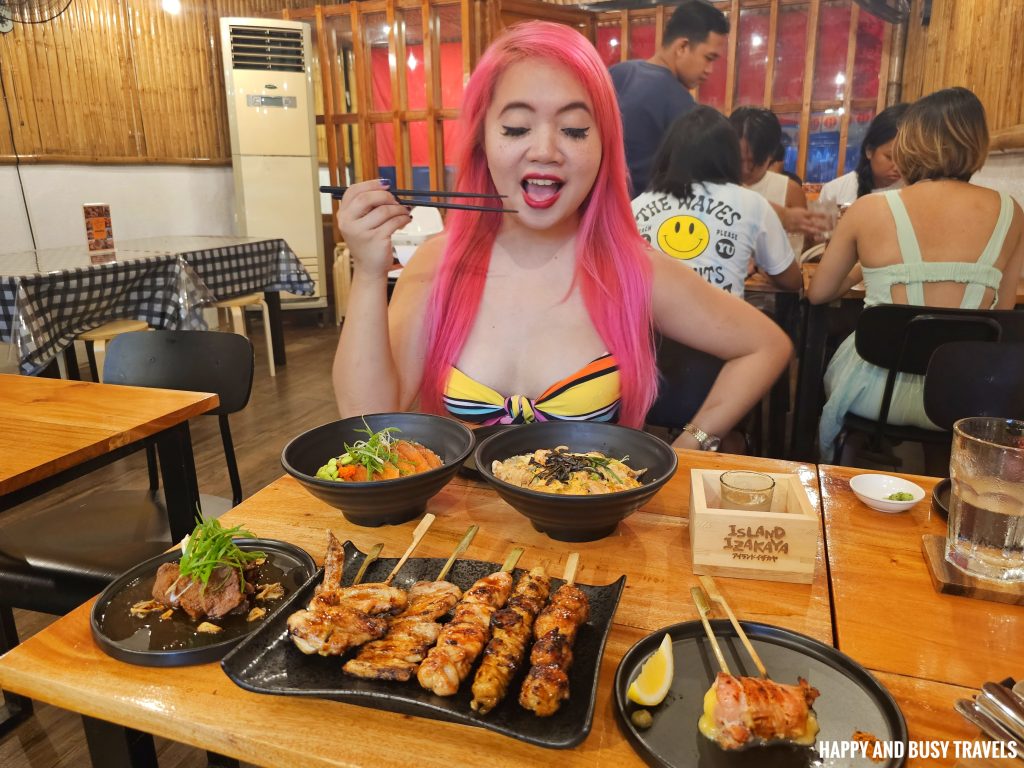 Bacon-Wrapped Cheesee Yakitori
This Yakitori looked so special because it is separate and it is plated by itself. This tasted (of course) like Bacon with cheese. If you are thinking this might be super salty, it isn't. It has the right balance of saltiness.
For the price of Php 90, this is actually affordable.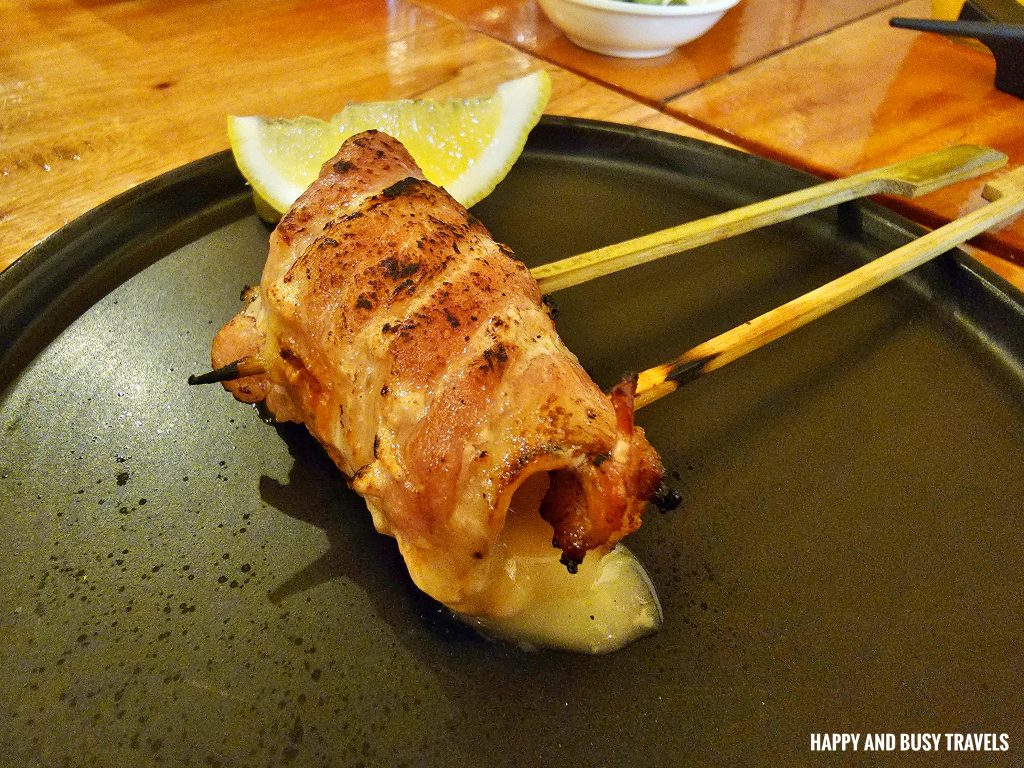 Tsukini, Momo, Torikawa, Butabara, Tebasake Yakitori
Here are the other bestseller Yakitori:
Tsukini – Chicken Balls
Momo – Tender chicken thigh
Torikawa – Chicken Skin
Butabara – Pork Belly
Tebasake – Chicken Wings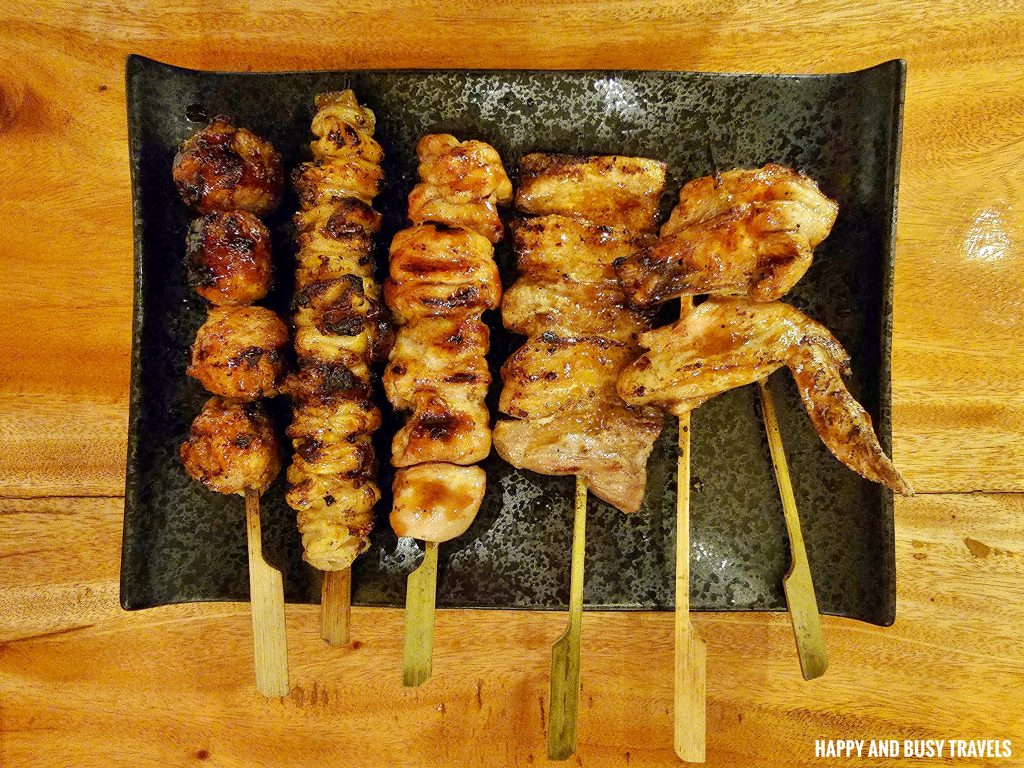 I think all of them have the same sauce while grilling, but each has its unique taste. My favorite is Torikawa which is I know sinful to eat, but it really taste so good.
We ordered a lot of Yakitori that's why they gave us a FREE shot of Soju. Cool promo!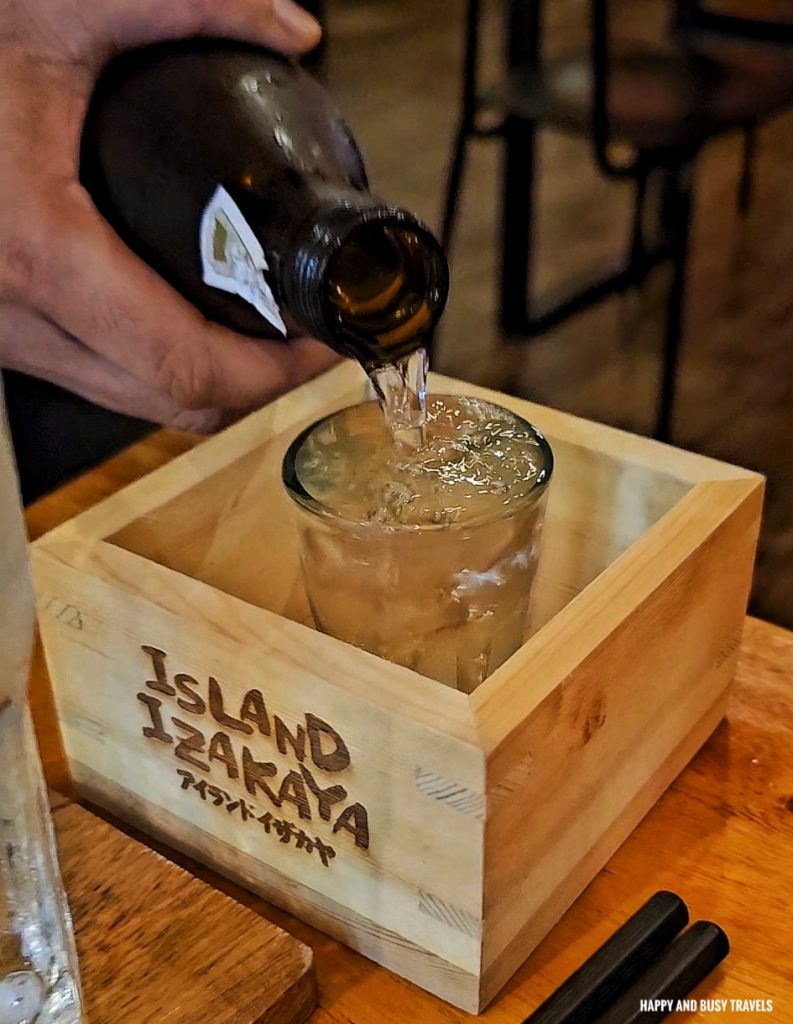 Oyaku Don
One of their bestsellers, this is Oyaku Don. This dish is made out of Chicken, egg, and sliced scallion with sweet-savory broth topped on a bowl of rice, and garnished with Nori strips.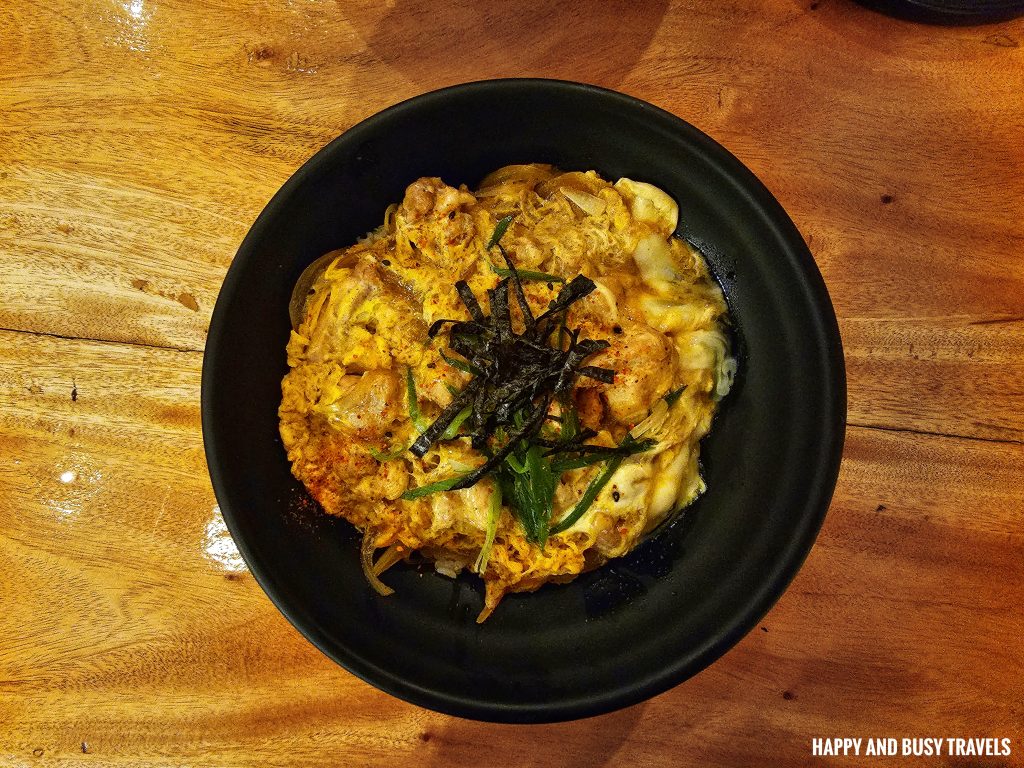 This dish is good for one but can be also shared by two people especially if you order other dishes too.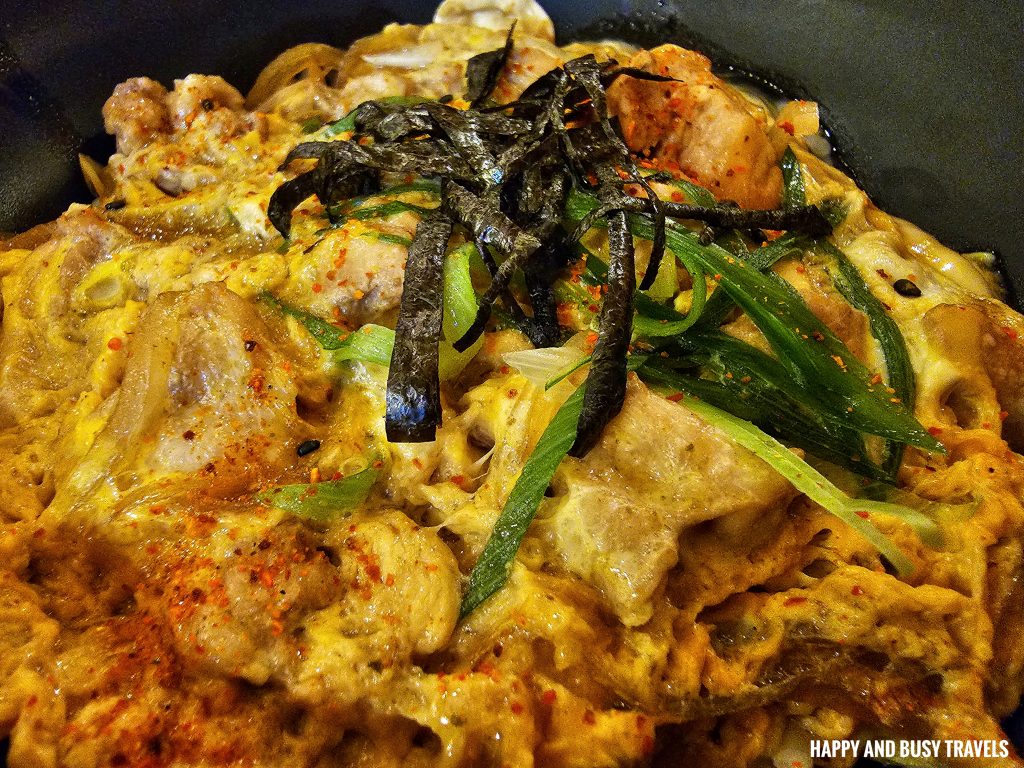 Salmon Don
This is the favorite dish of my mom and baby brother, the Salmon Don. This is made out of Kombu cured Salmon with spring onions, edamame, and Salmon roe topped on a bowl of Nori rice. If Busy is with us too, I think he will love this too!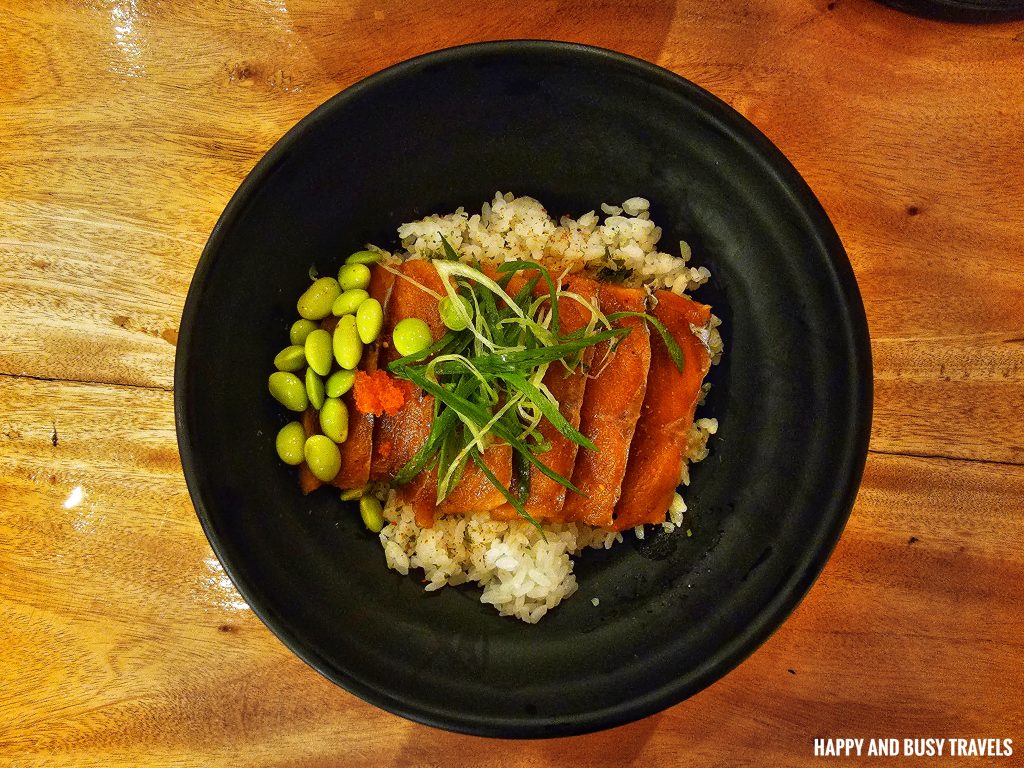 There is a generous serving of salmon, so we got to taste the Salmon a lot.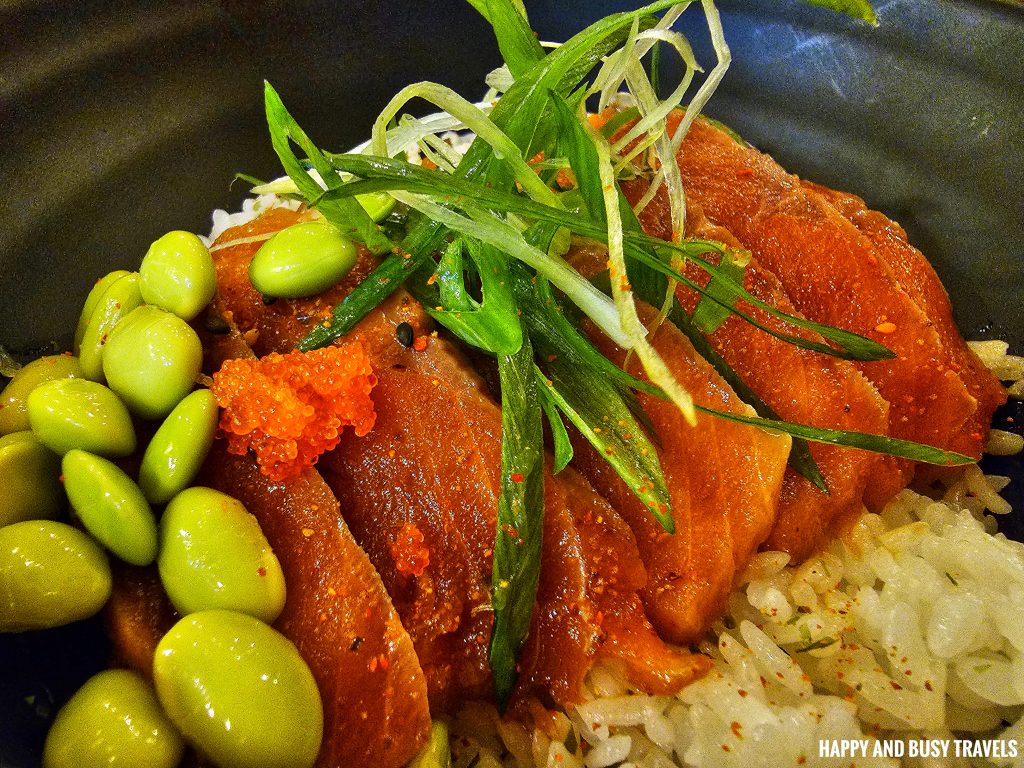 Beef Tongue
I do not eat tongues or any internal parts of animals, but this one tasted so good! I ate a lot!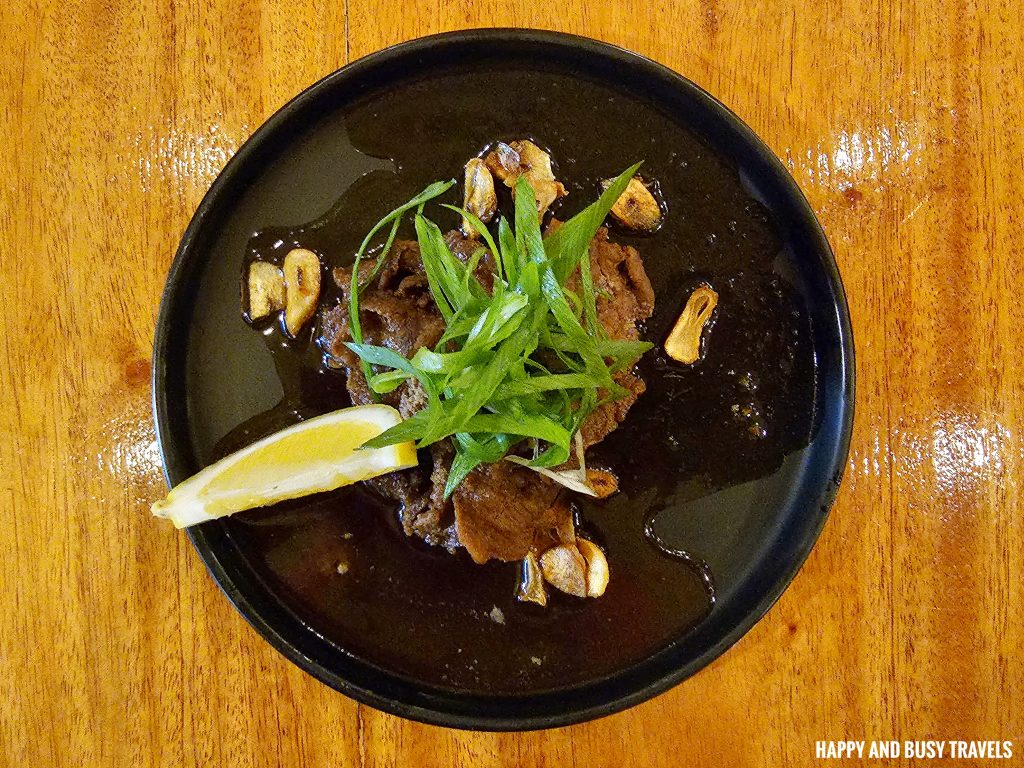 This is an appetizer but this can be a viand too, it tasted good and it's like I am not eating Tongue.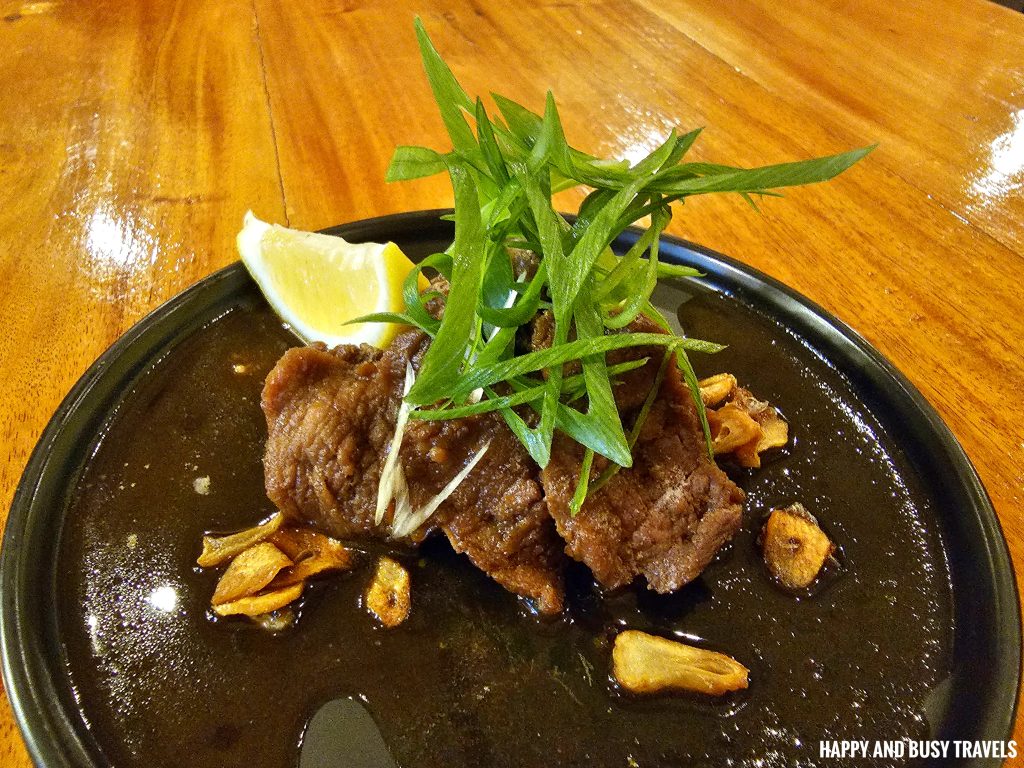 Drinks of Island Izakaya
Kombucha
They also serve Kombucha which is fermented tea. This has a lot of health benefits, and it comes in different flavors.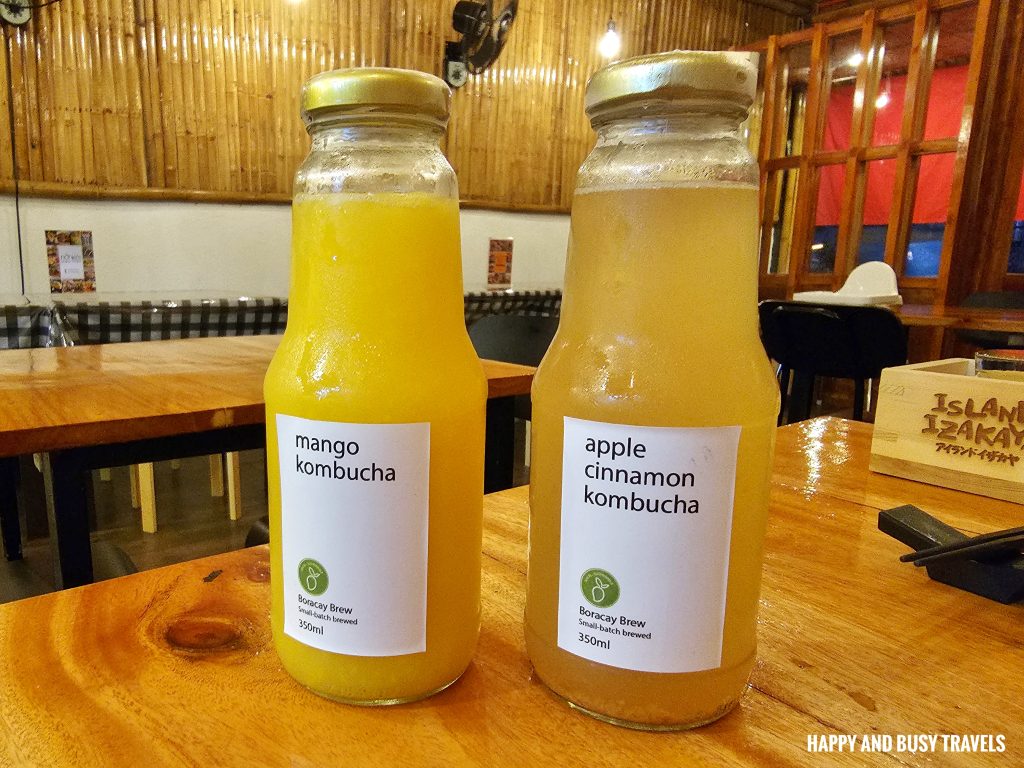 Lychee Martini
Finally, this is the Lychee Martini which is one of the alcoholic drinks of Island Izakaya. They have a lot of choices here, so drinking here is also a good.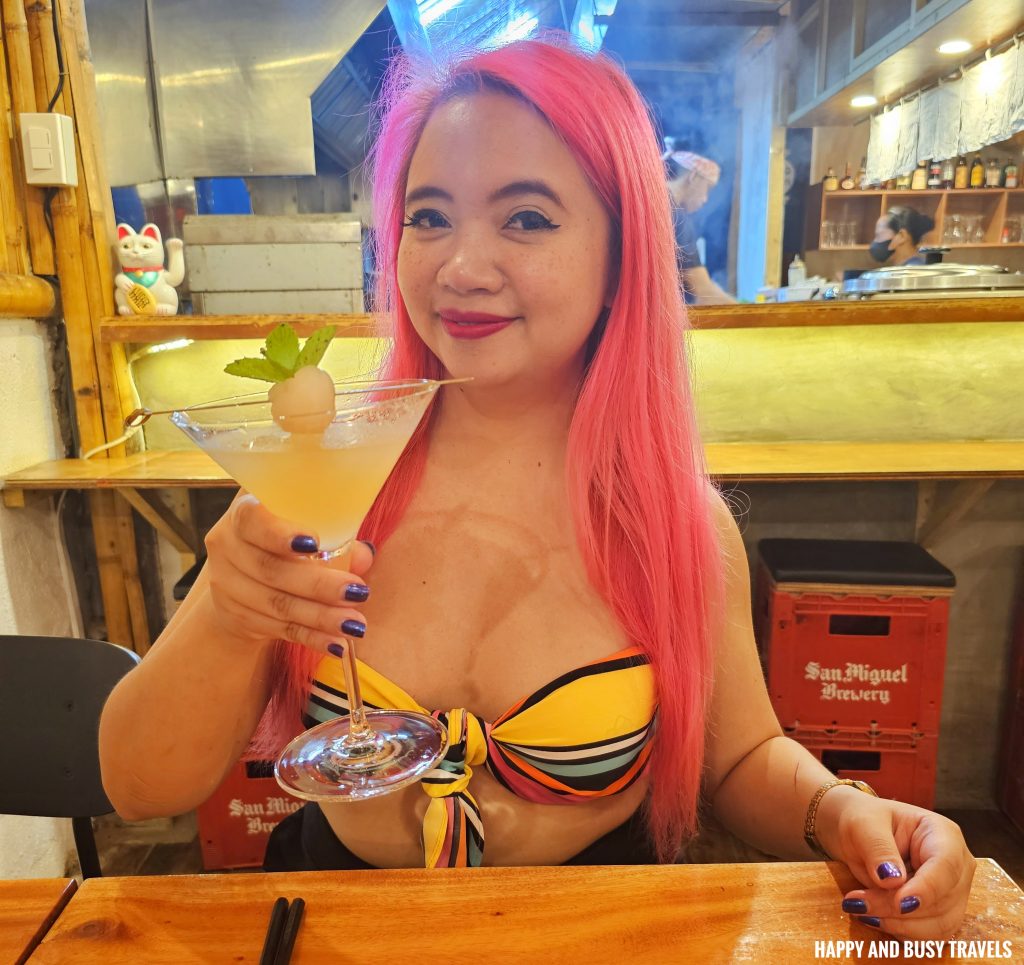 Menu of Island Izakaya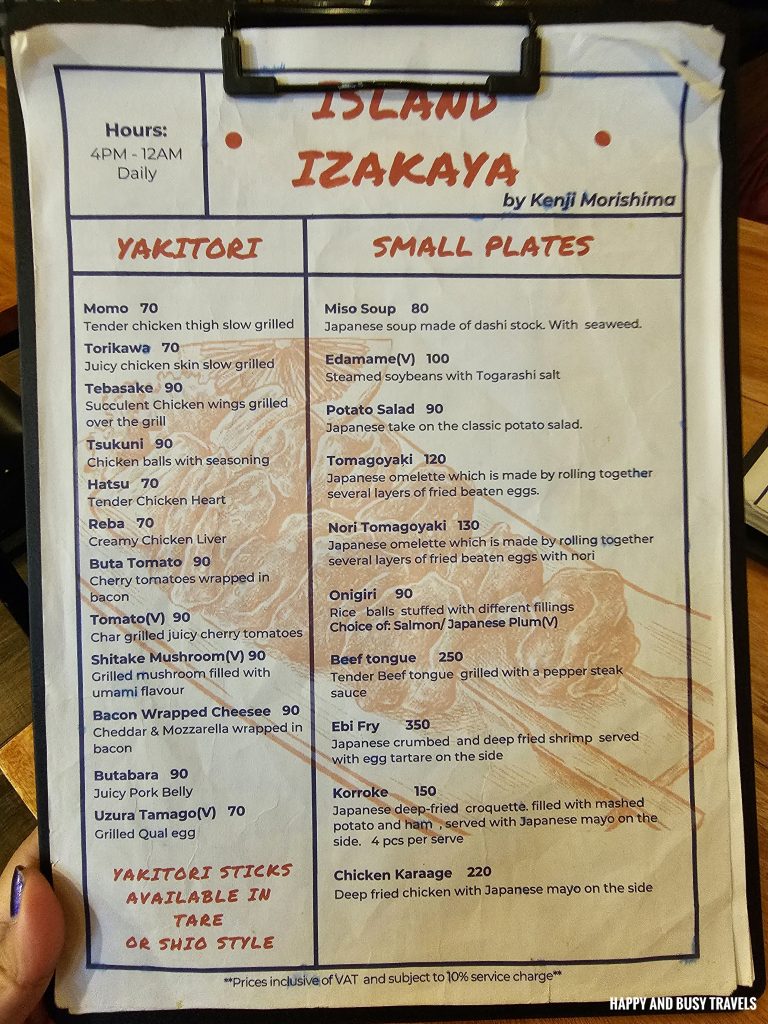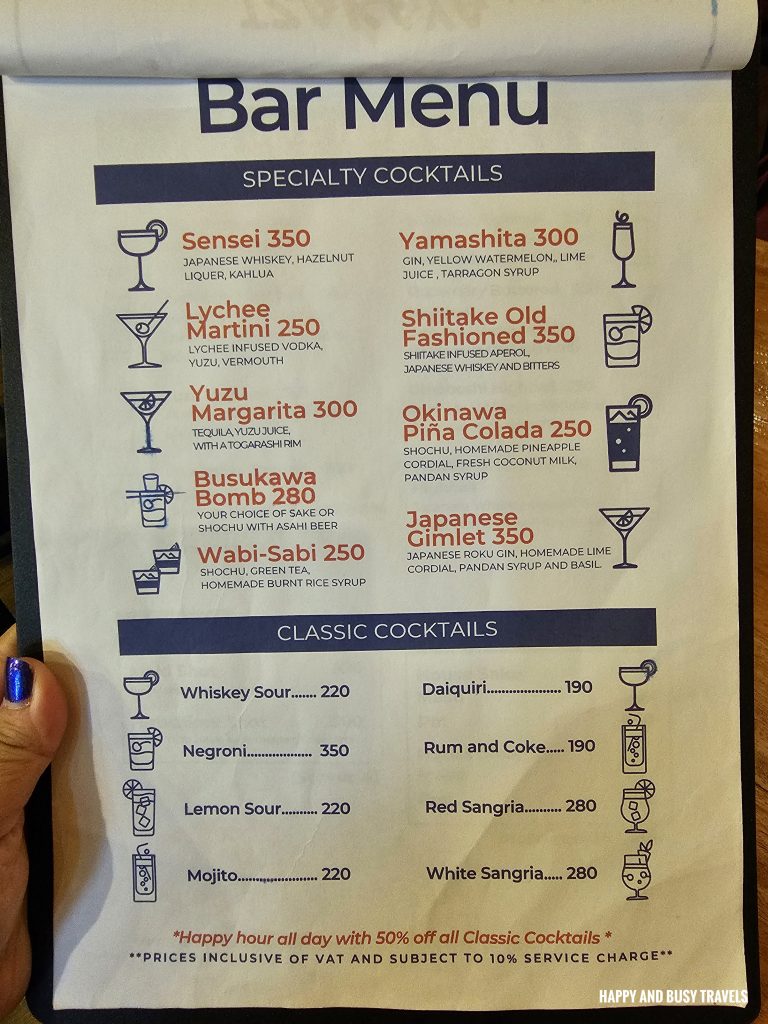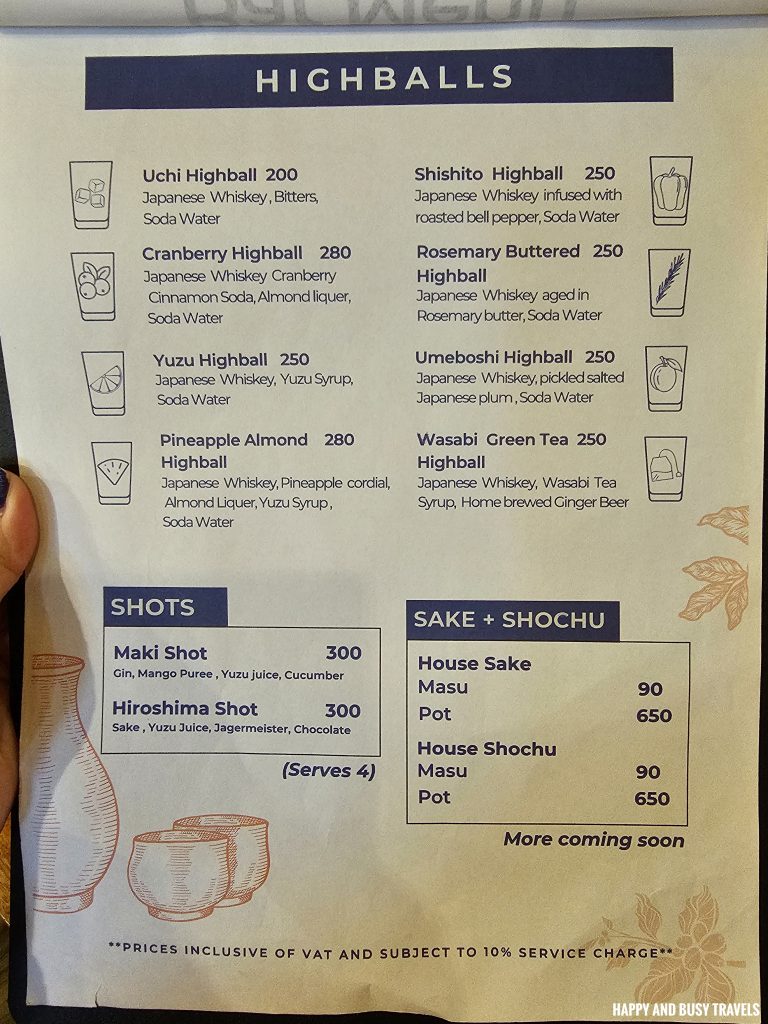 Happy and Busy's Smileys for Island Izakaya
Overall, we LOVE the food of Island Izakaya. We added this one as one of our favorite restaurants in Boracay. It's so nice that the customer beside us is a returnee, they also love the food here.
Food

Everything is delicious.
Location

Ambiance

Value for money

Service
Great service.

Comfort Room
Haven't tried their comfort room. I forgot sorry!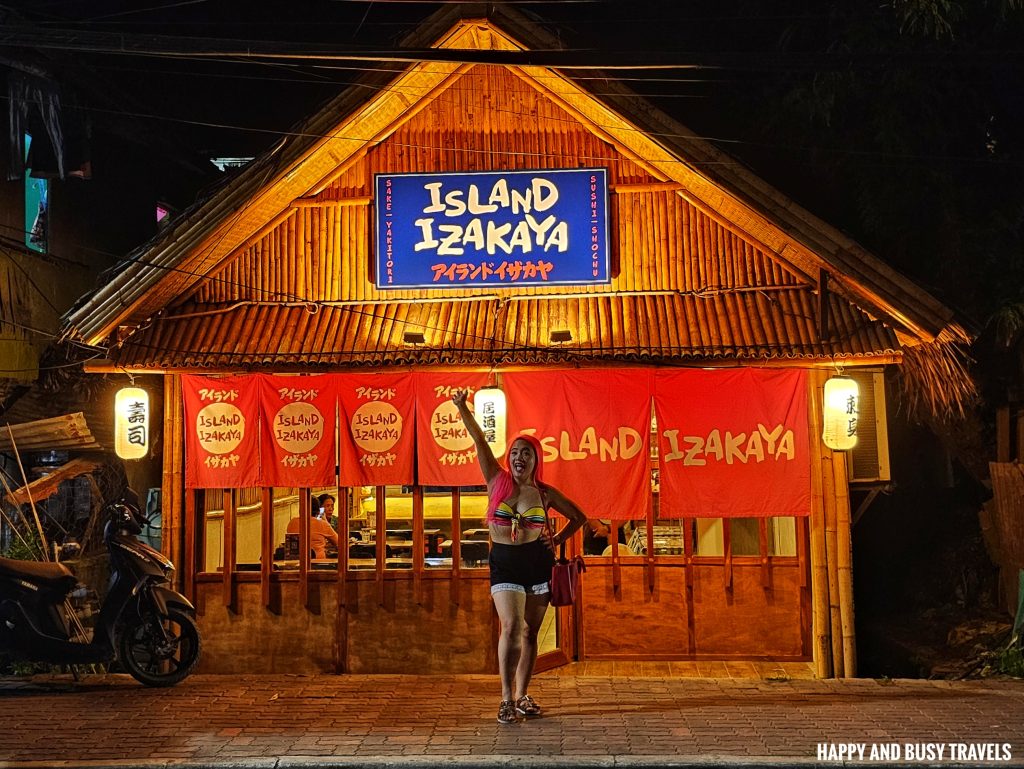 More exciting food and drinks reviews are at https://happyandbusytravels.com/category/food-and-drinks/ so do not forget to check it out!
Like! Follow! Subscribe! to our social media accounts: