Jin Joo Korean Grill, Makati
After work, I have to reward myself with the best dinner. So, together with the Hungry Byaheros Family, we went to Jin Joo Korean Grill.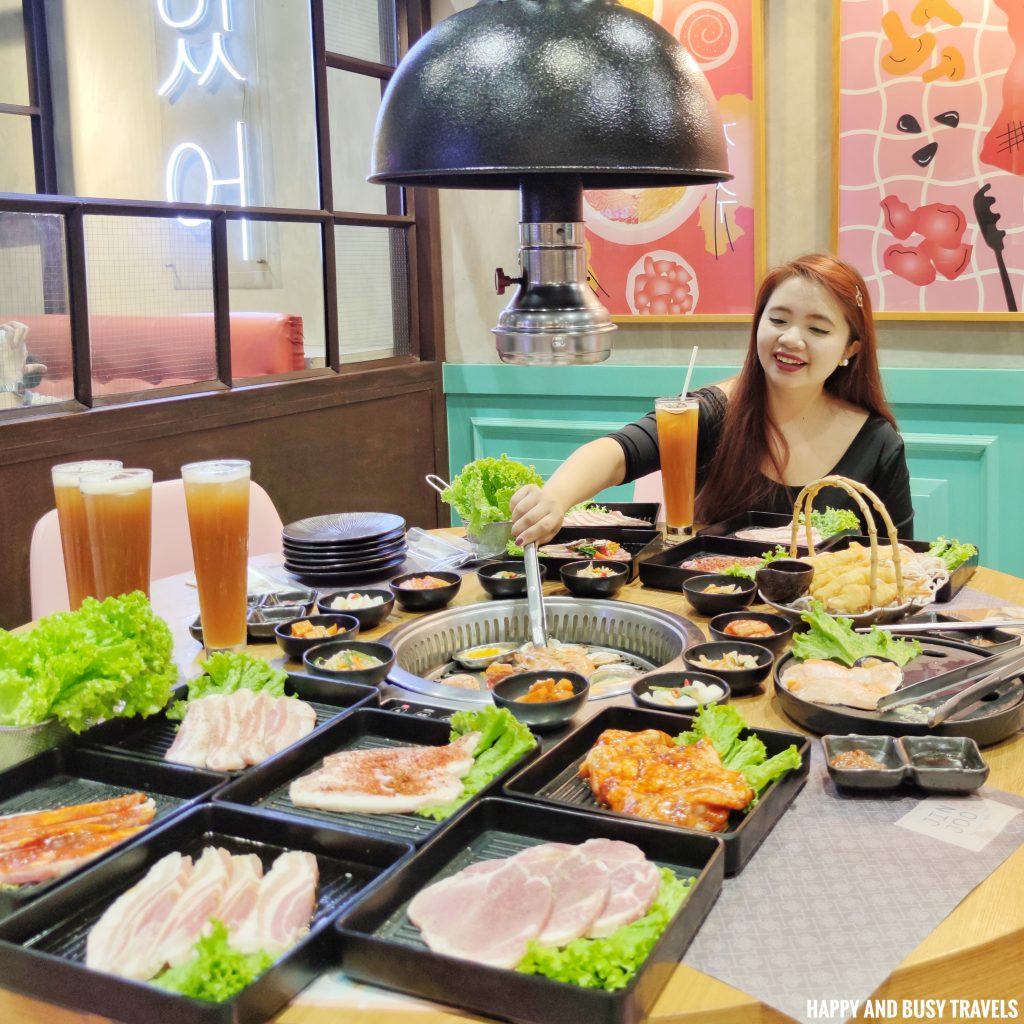 Important Information
Facebook: https://www.facebook.com/JinJooKorean
Contact Numbers: 0917 248 1777
Email add: [email protected]
Operating Hours: 10 AM – 10 PM
Dining Options: Dine In, Take Out/Pick up, Delivery
Payment options: Cash, Credit Card
Address: G/F Glorietta 4, Makati City (Near Ascott)
Google Maps Link: https://goo.gl/maps/
Inside Jin Joo Korean Grill
The entrance is just near Ascott Hotel's entrance.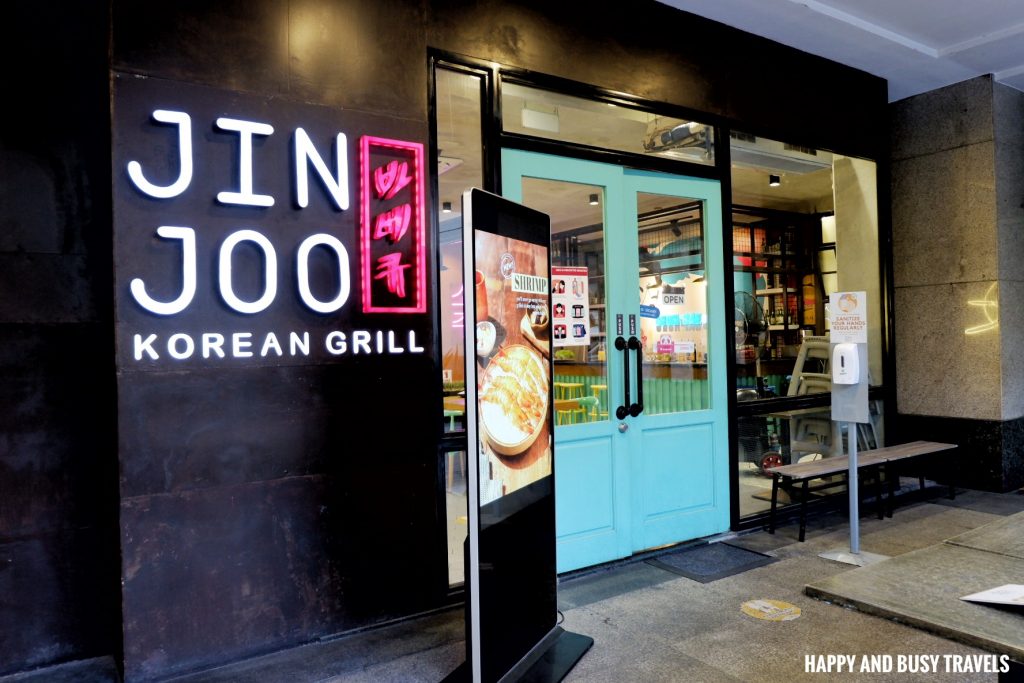 The dining area is large and well ventilated considering that everybody is cooking.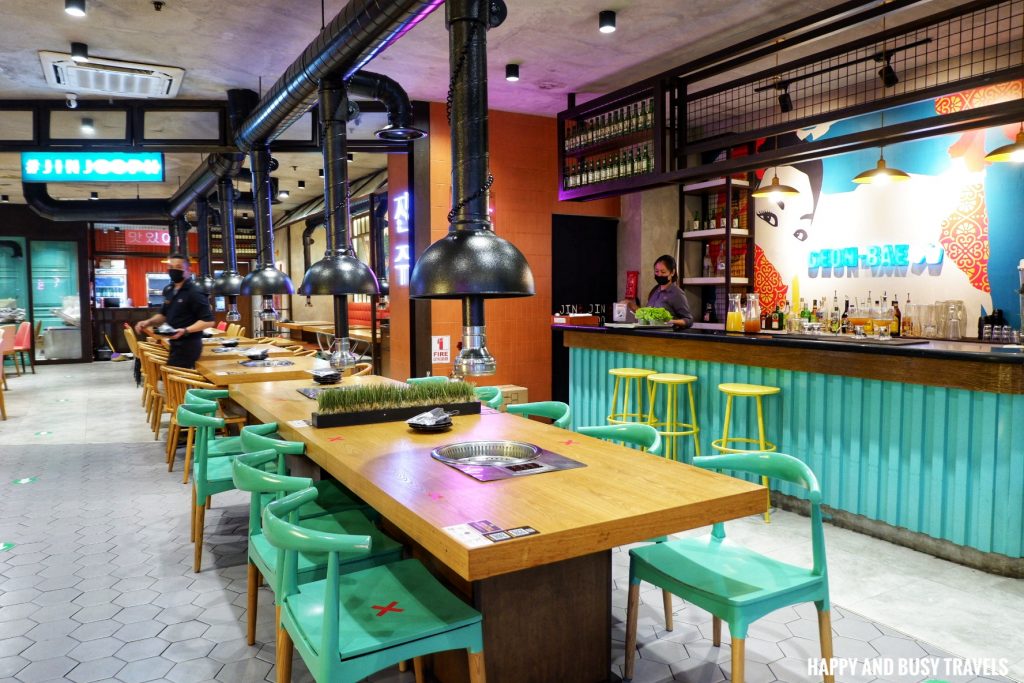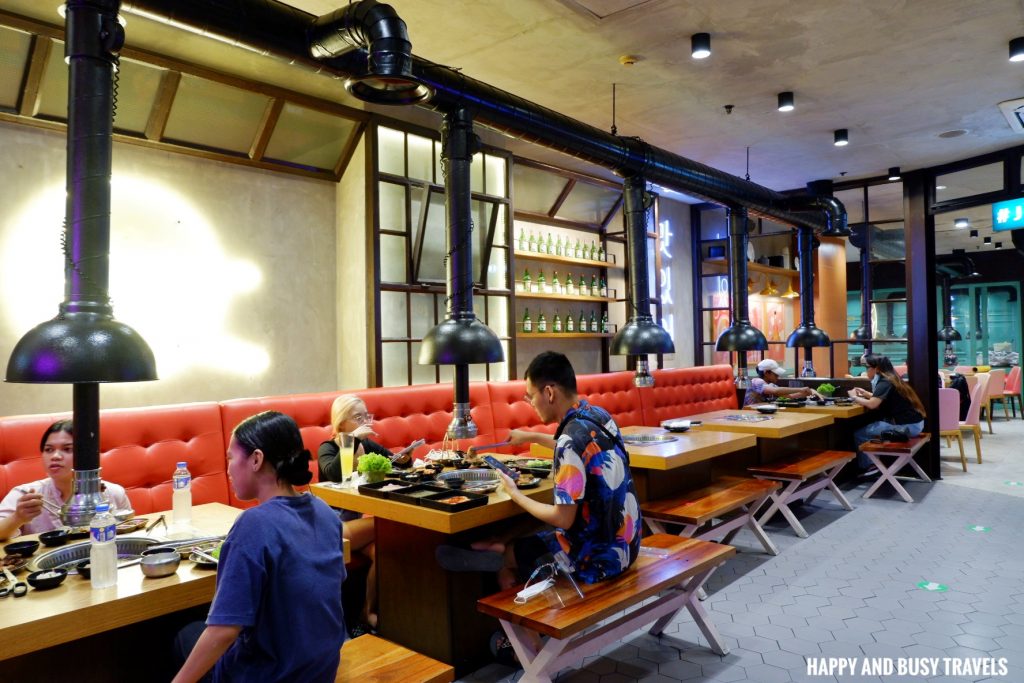 Meat Choices from Jin Joo Korean Grill
There were a lot of meat choices, so I was really excited to dig in!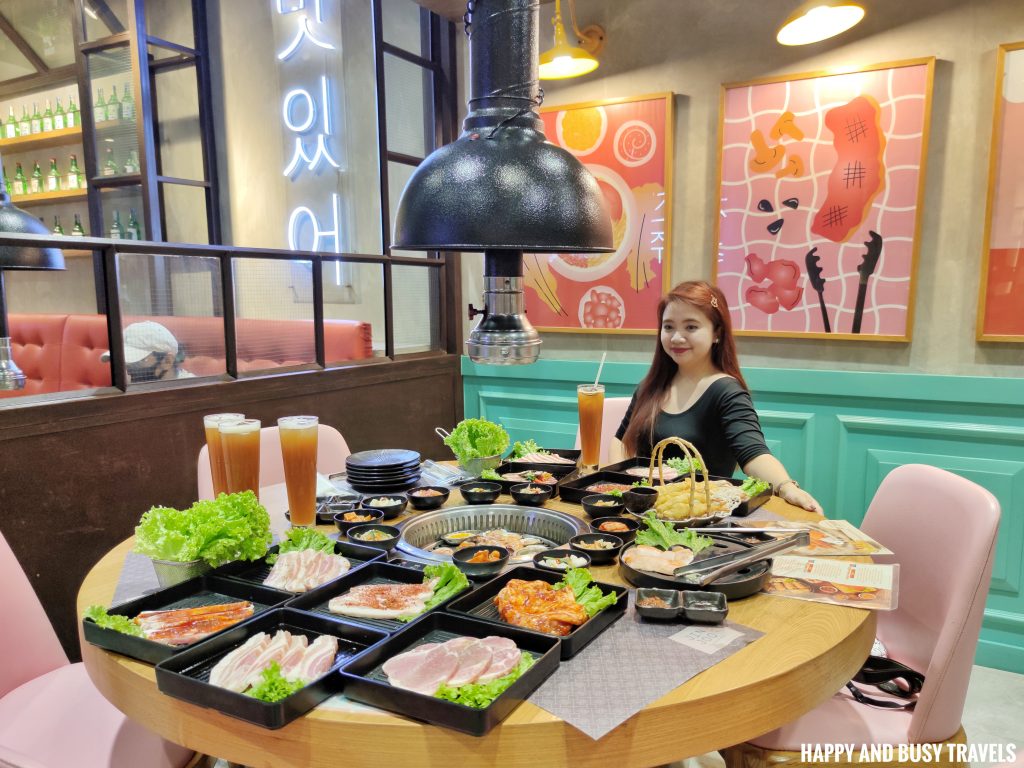 Pork Samgyupsal
If you are into the plain pork slab, this is the best meat for you.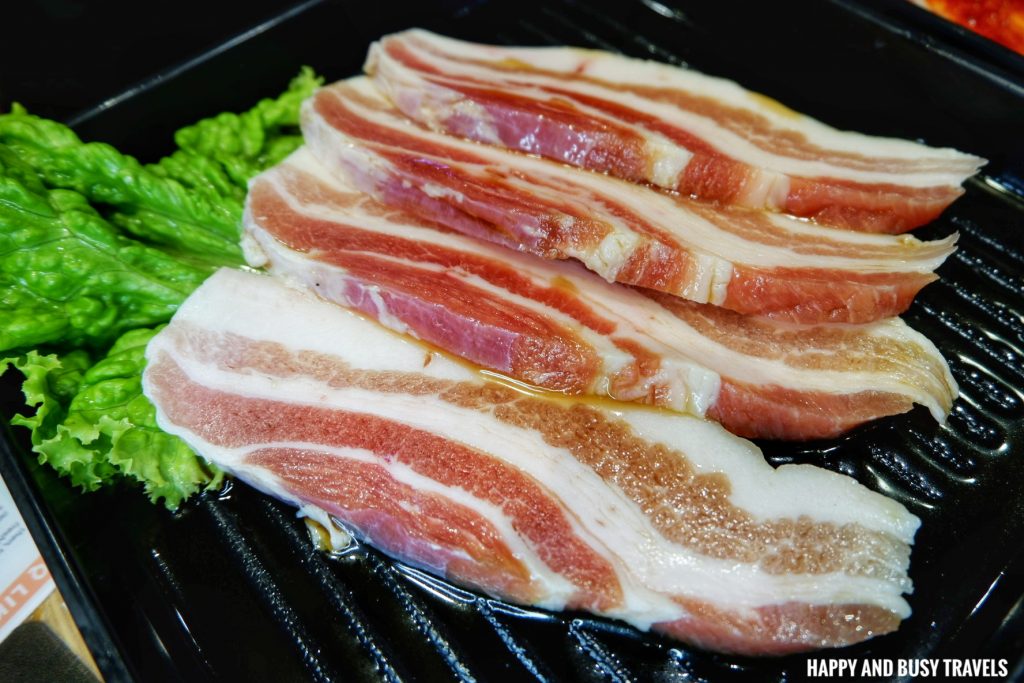 Pork Moksal
This slice of pork has lesser fat and this one is rubbed with a few pepper and salt.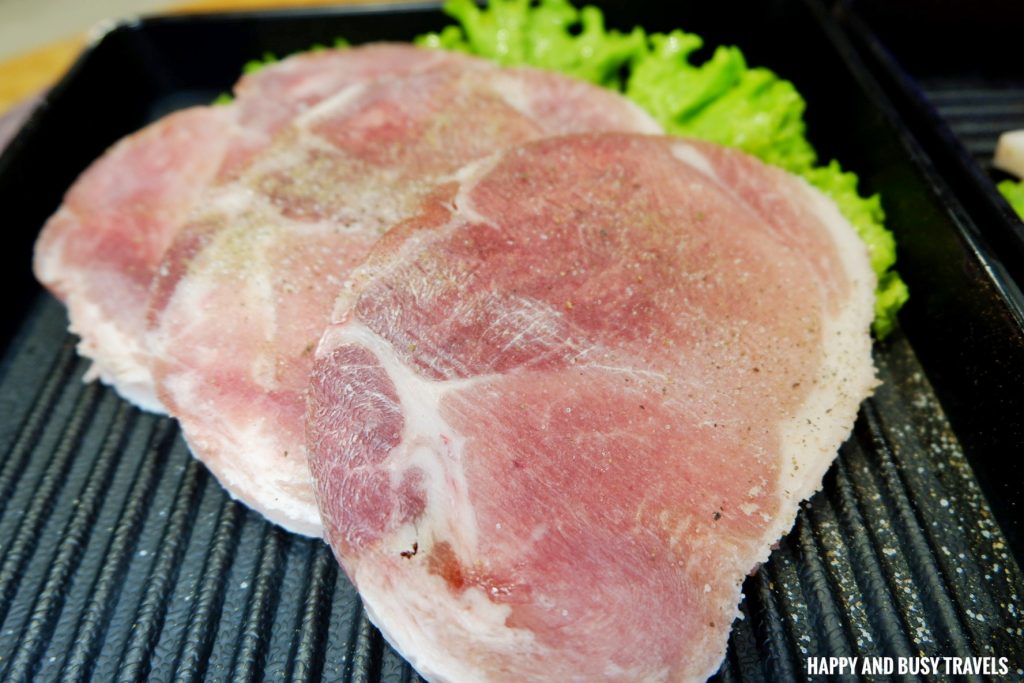 Korean Chilli Samgyupsal
I am a fan of chilli samgyupsal, so this one is the best for me. Pork slabs were drenched with their delicious chilli sauce.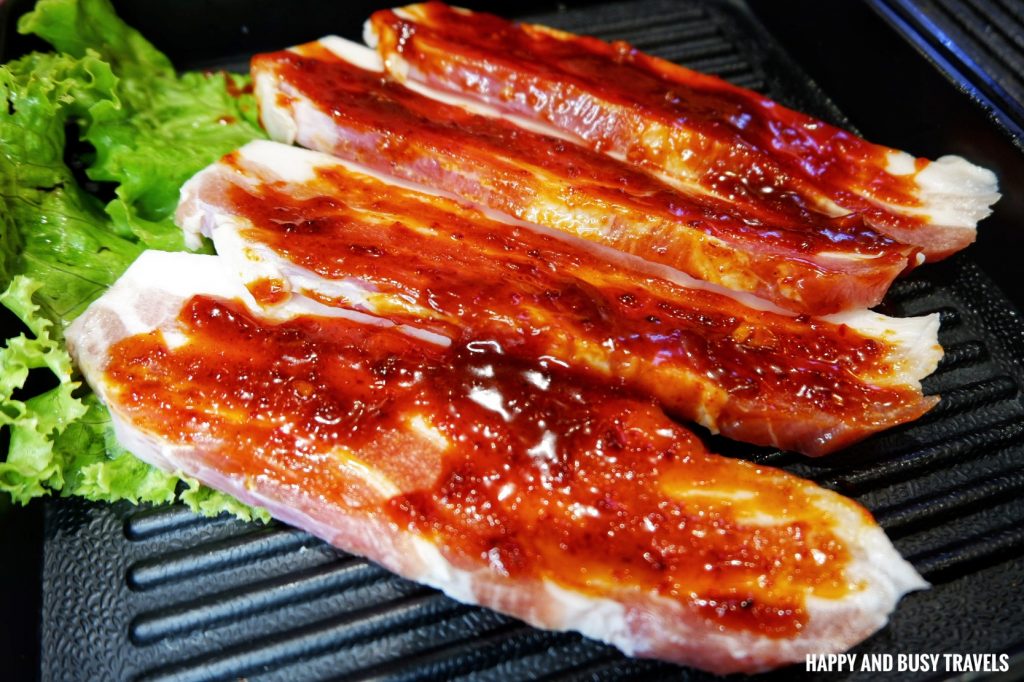 Dry Rub Samgyupsal
This one is the best for those who love flavors. Each pork slab is rubbed with different herbs and spices.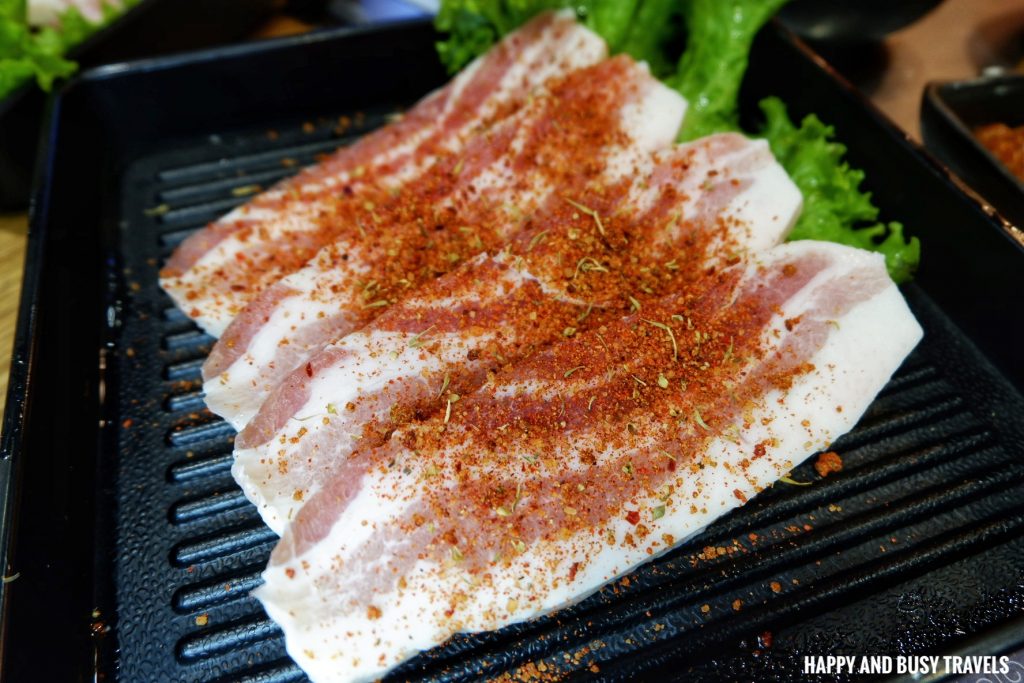 Beef Woosamgyup
This is the basic beef samgyup slice, the Beef Woosamgyup. It's a basic slice of beef with dust of pepper and salt.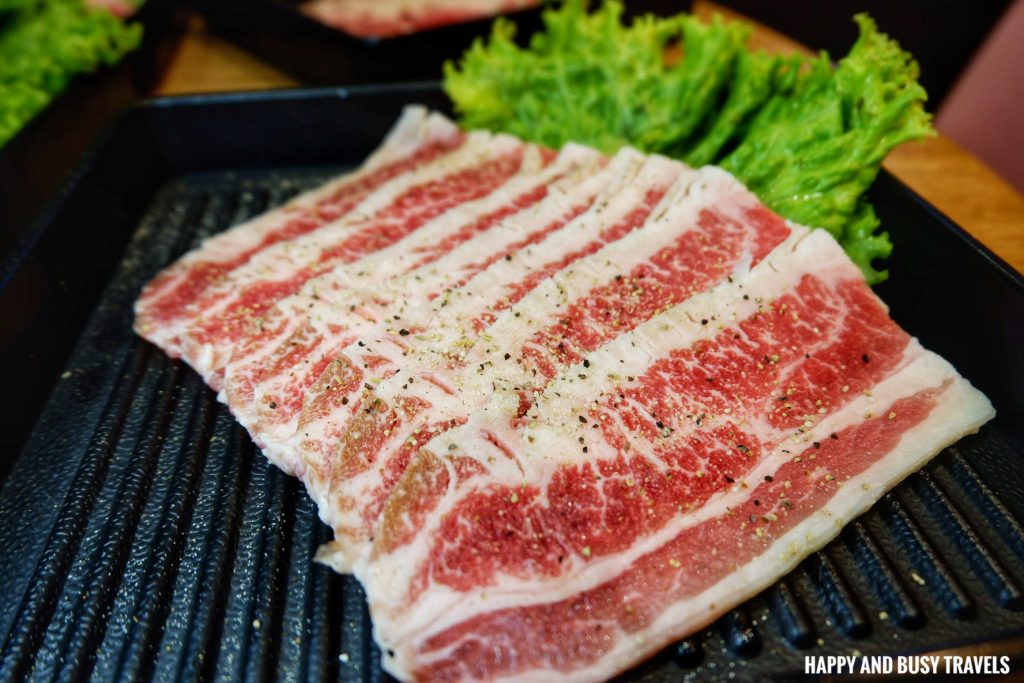 Dry Rub Woosamgyup
Here is the Beef version of the meat with various herbs and spices.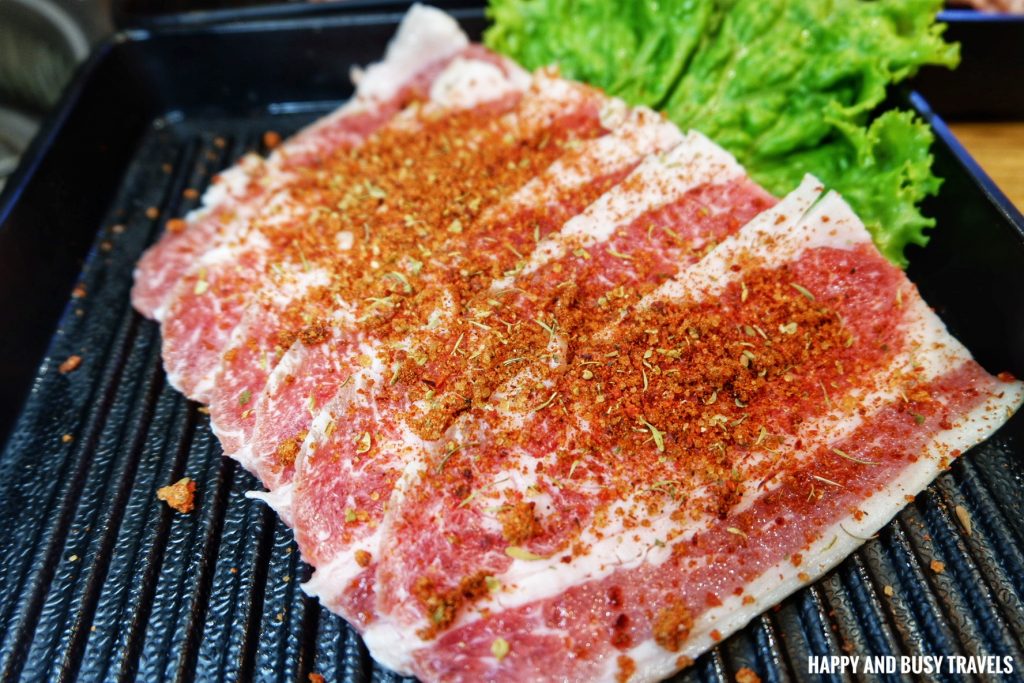 Other Beef Slices
Here are the other beef slices that you also have to try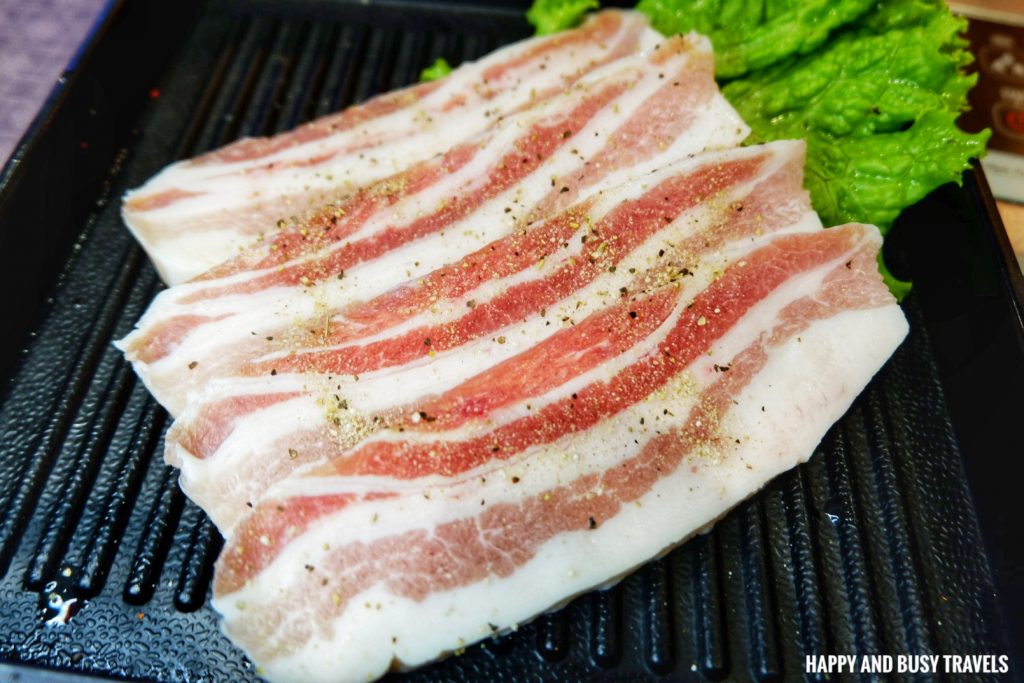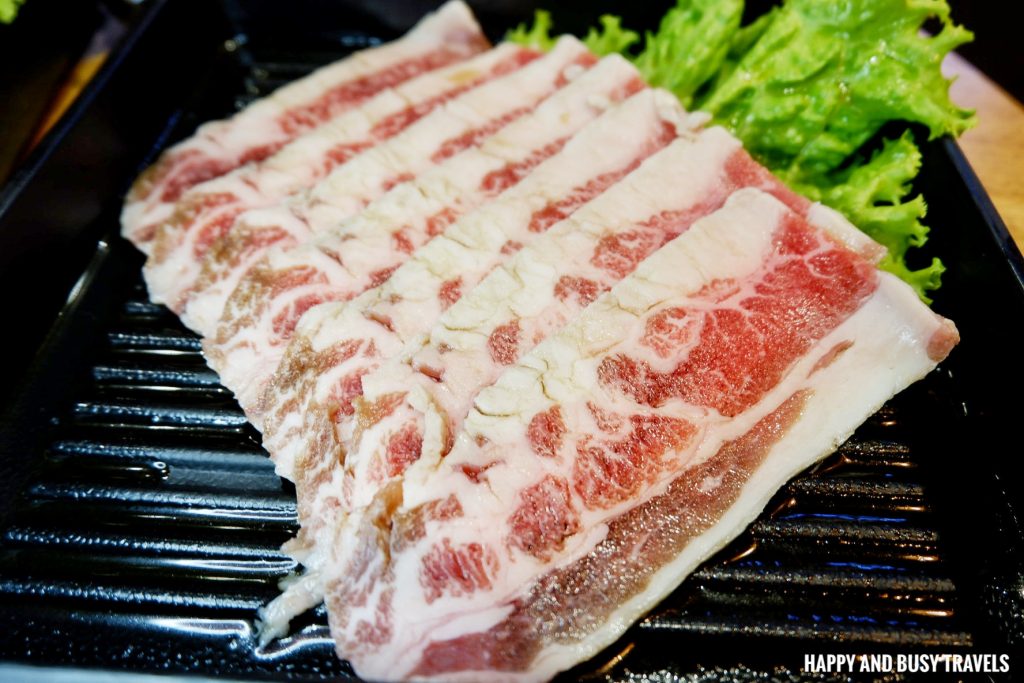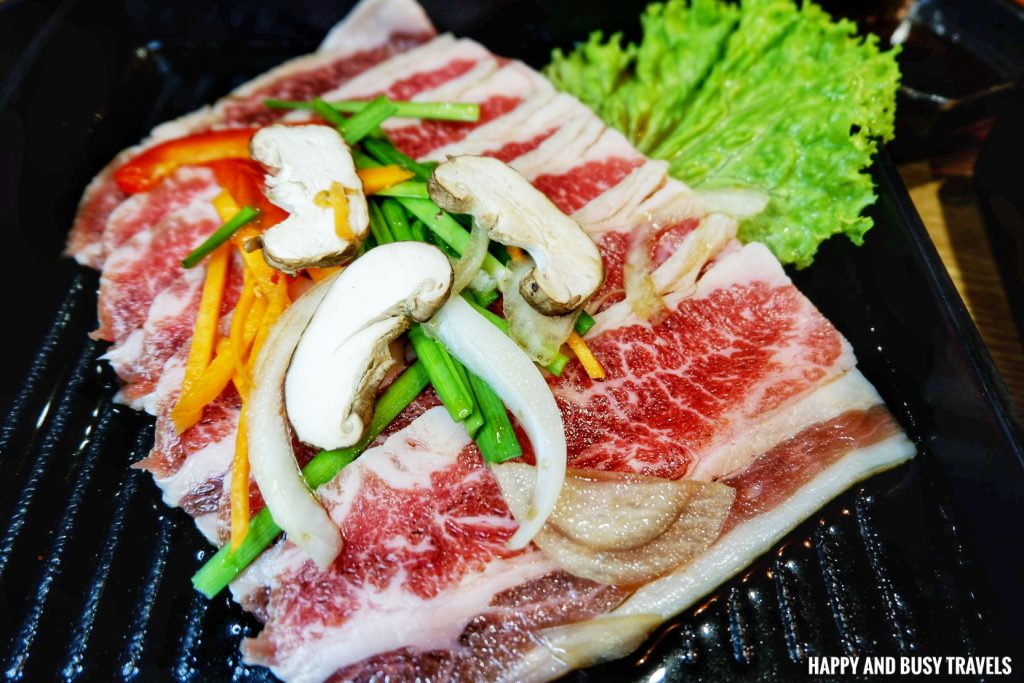 BBQ Chicken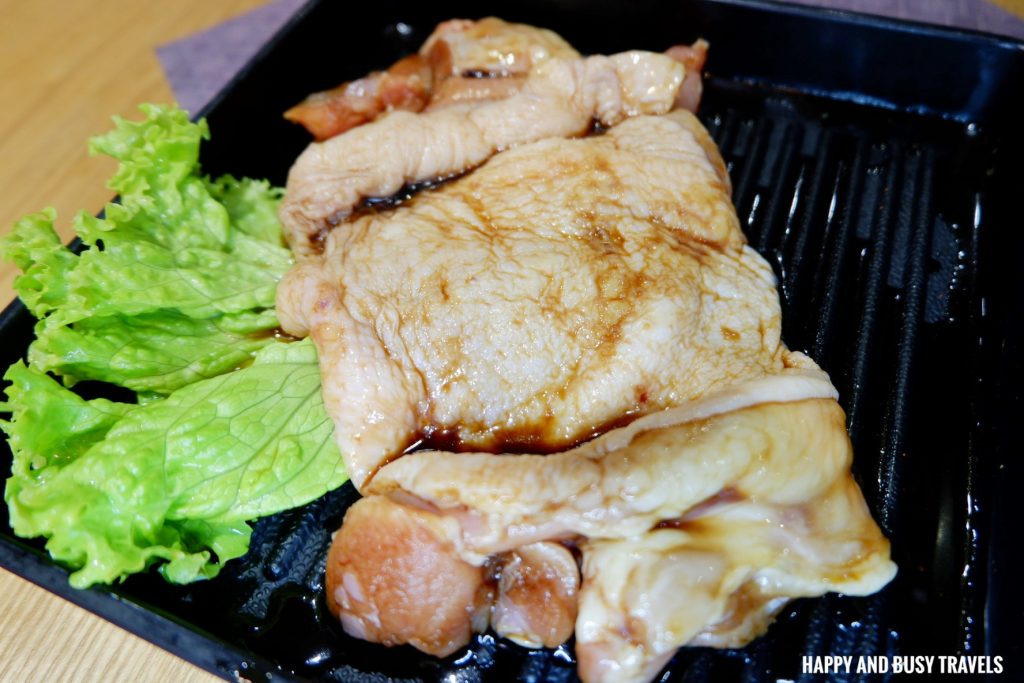 Chilli Chicken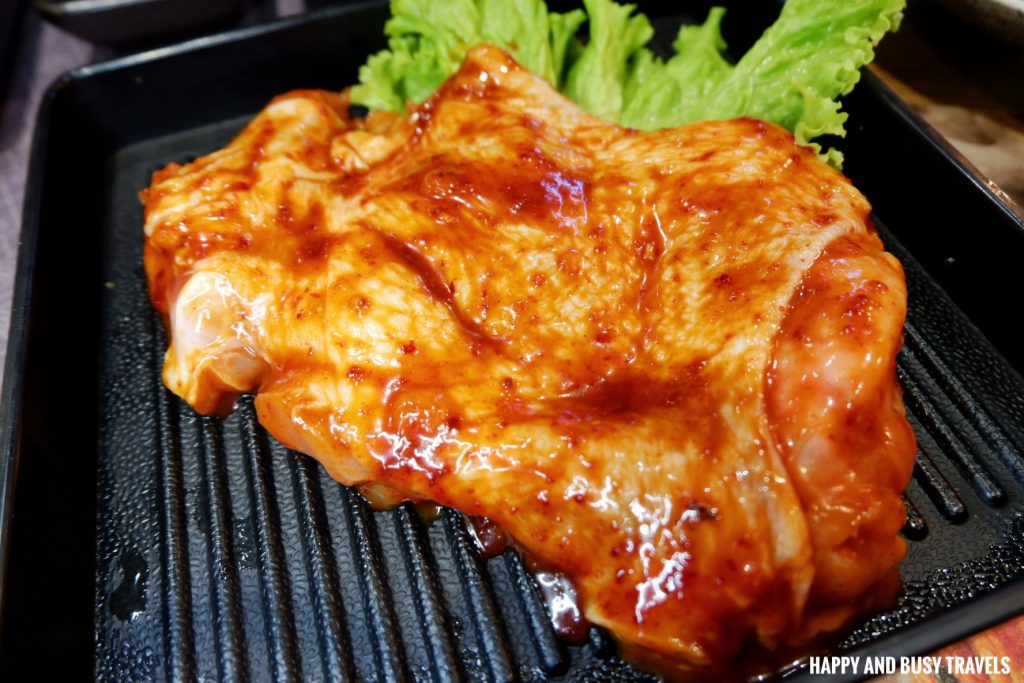 Sides
A samgyupsal can't be complete without the sides.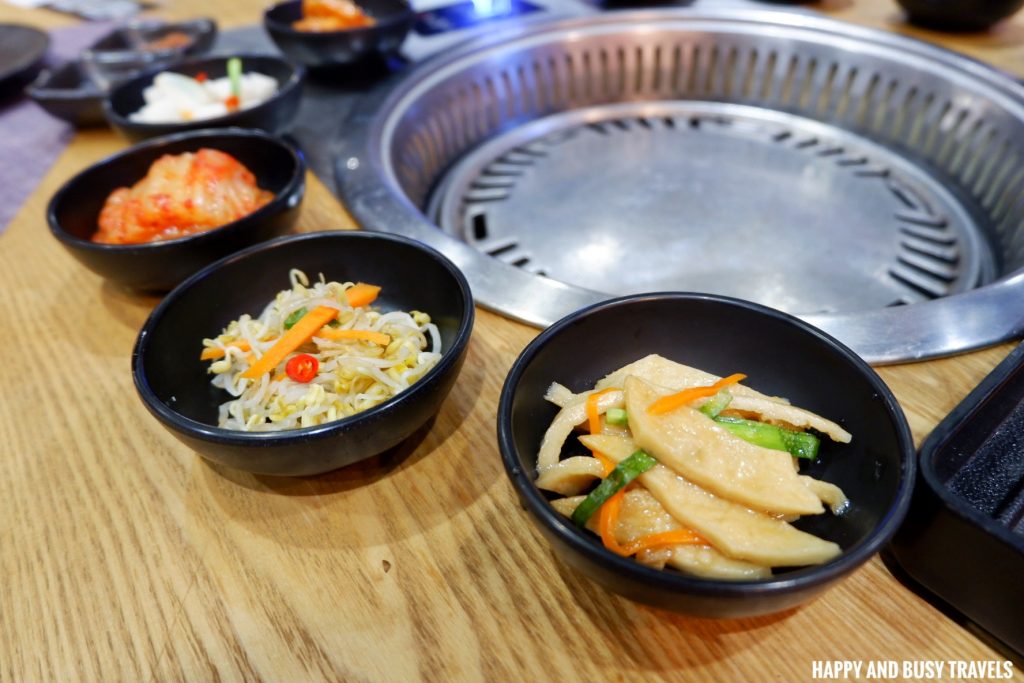 So, here are some of their side dishes
Seafood Platter
If you want to add an unlimited supply of seafood, you can ask the restaurant to add the Seafood Platter for just the price of P200 per person.
First, you'll get this basket of tempura.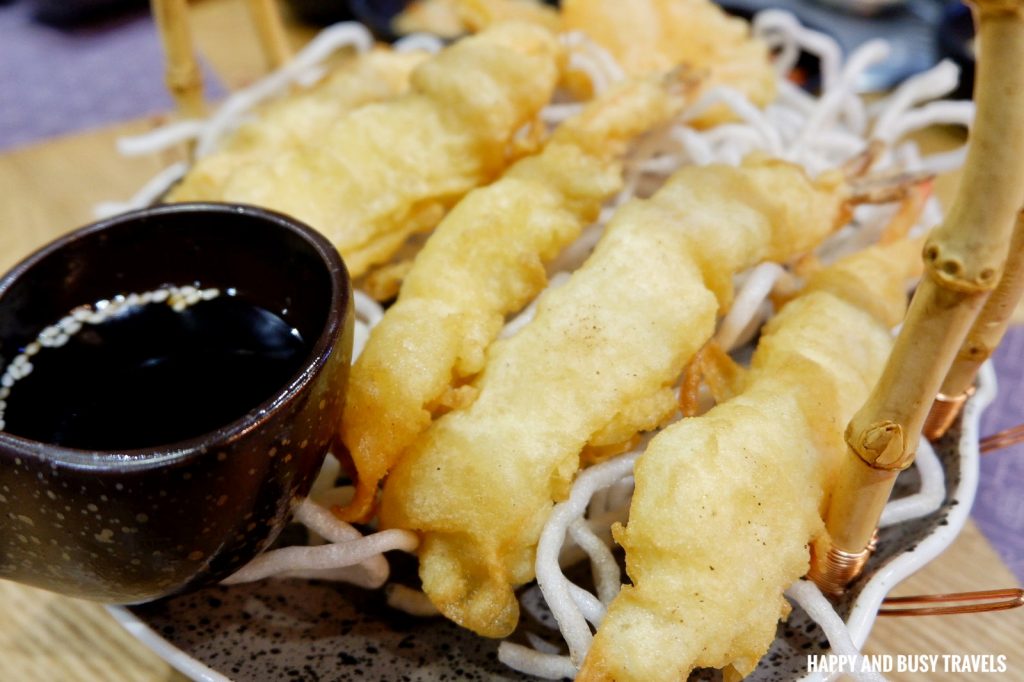 Then, you'll also get this smokey seafood plate. Sooooo cool!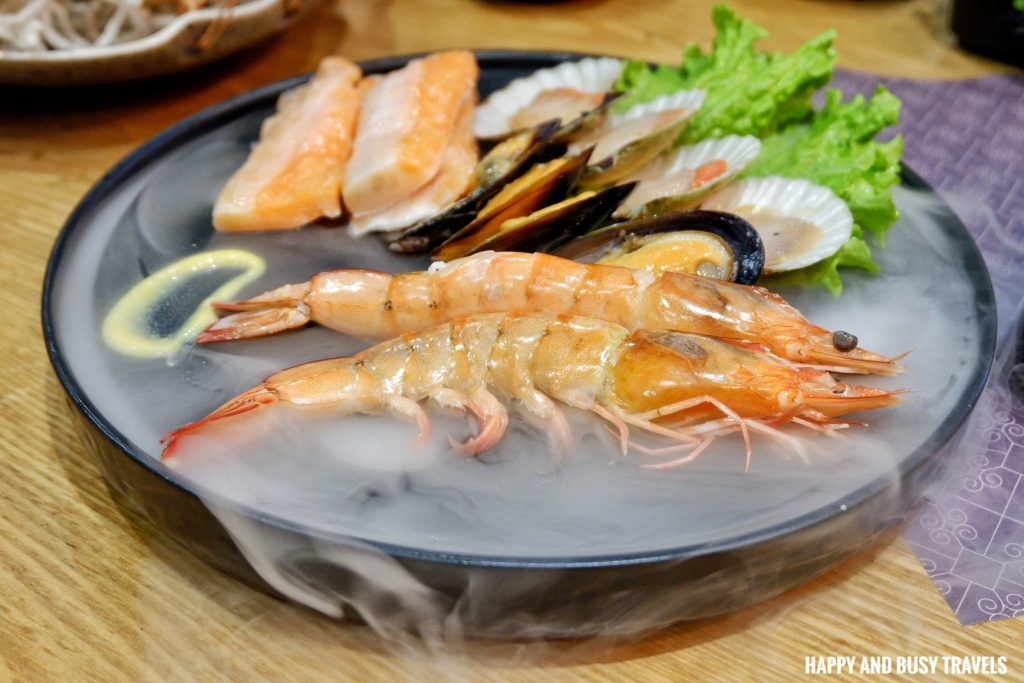 Drinks
Each person who got unlimited samgyup will also get Iced Tea to refresh.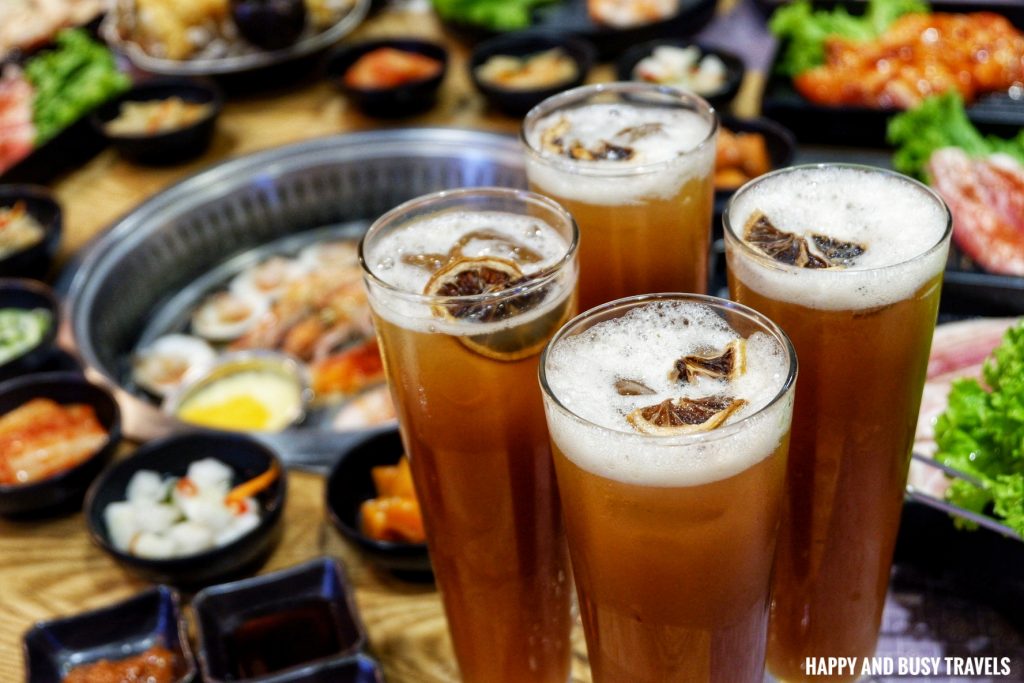 Menu of Jin Joo Korean Grill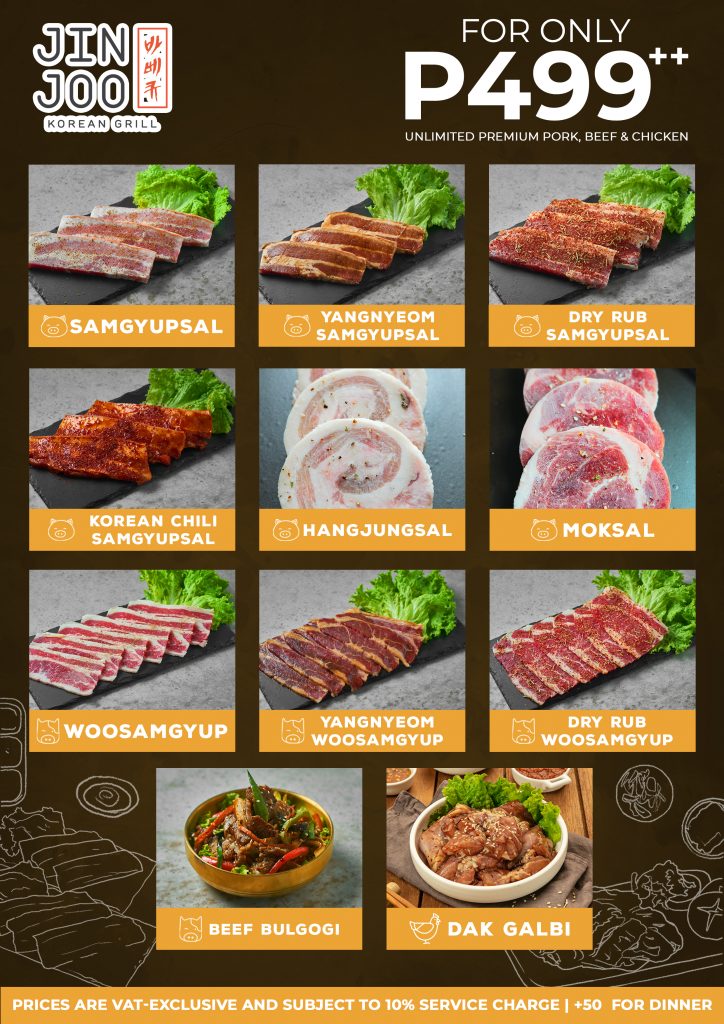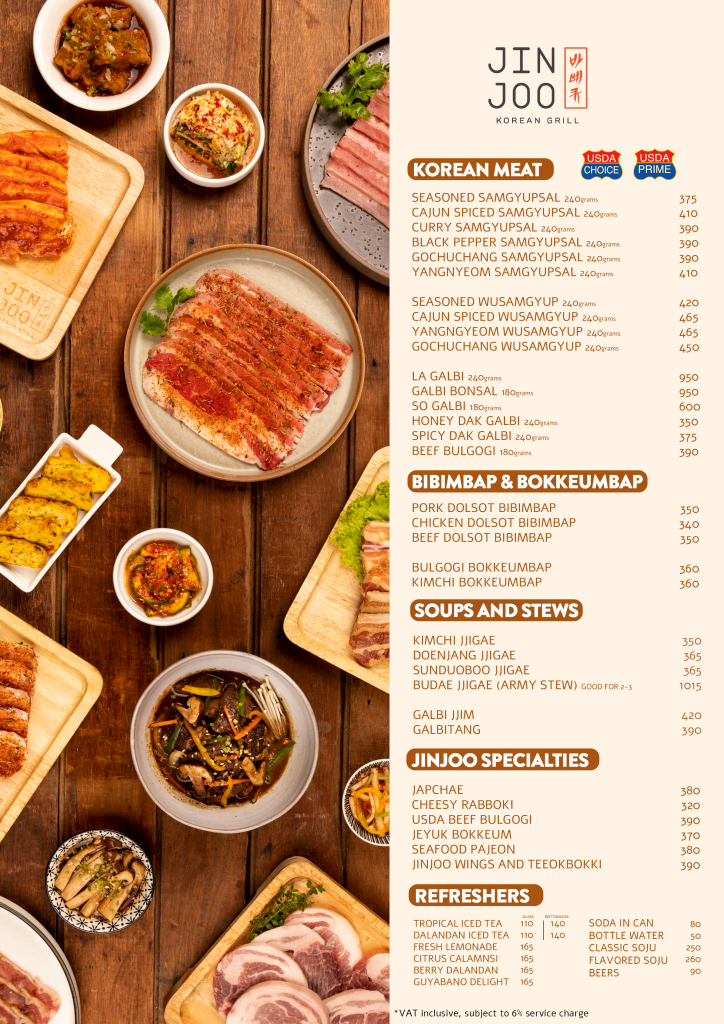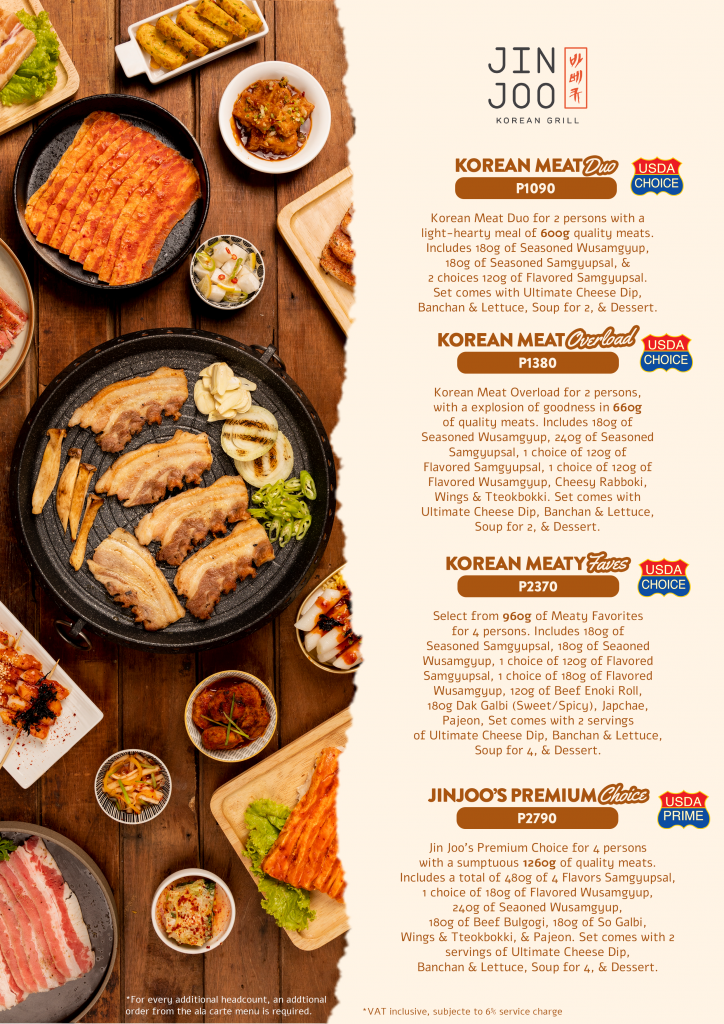 Happy and Busy's Smileys for Jin Joo Korean Grill
Overall had a great experience in the restaurant. First, the location is good. Second, there are a lot of choices of meat. Finally, the staff are all good!
Food

There are a lot of meat choices.
Location

It's in the mall, so it's easy to visit.
Ambiance

Value for money

Service

All of the staff are nice and whenever we request for another batch of meat, they quickly give it to us.
Comfort Room

There is one comfort room for girls and boys, but it is clean and simple.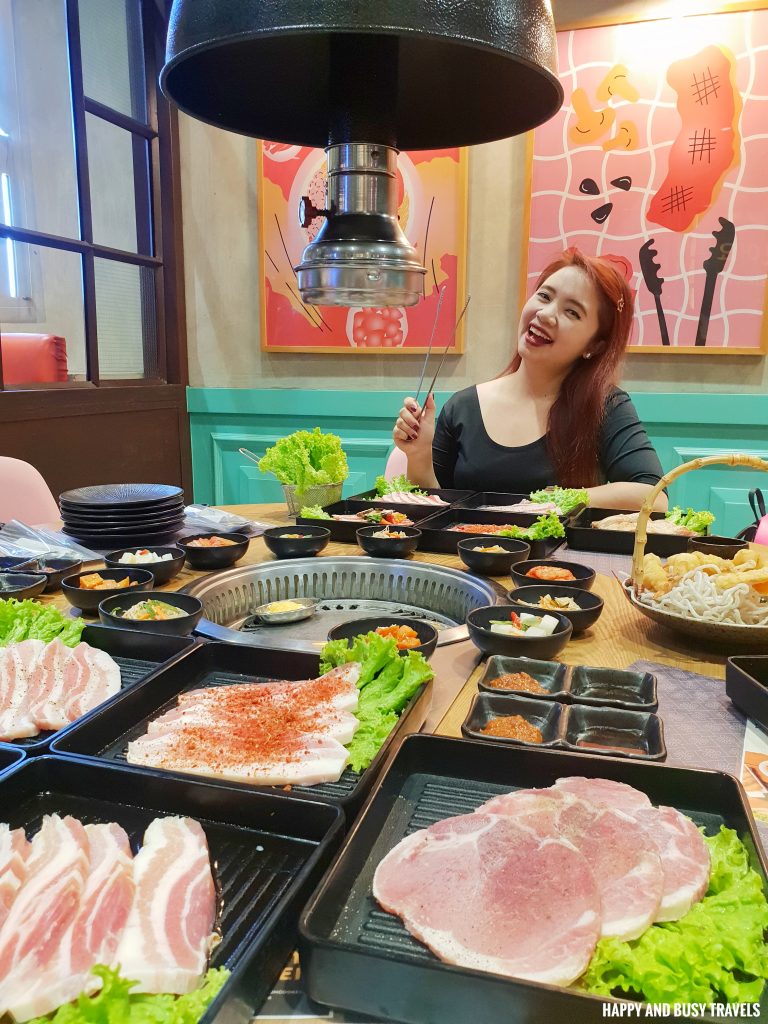 More exciting food and drinks review at: https://happyandbusytravels.com/category/food-and-drinks/