JLD Dragon Milk Tea
During our first day in Taiwan, we were very eager to taste their milk tea. So, we got our very first Milk Tea from JLD Dragon Milk Tea. JLD means Just Love Drink.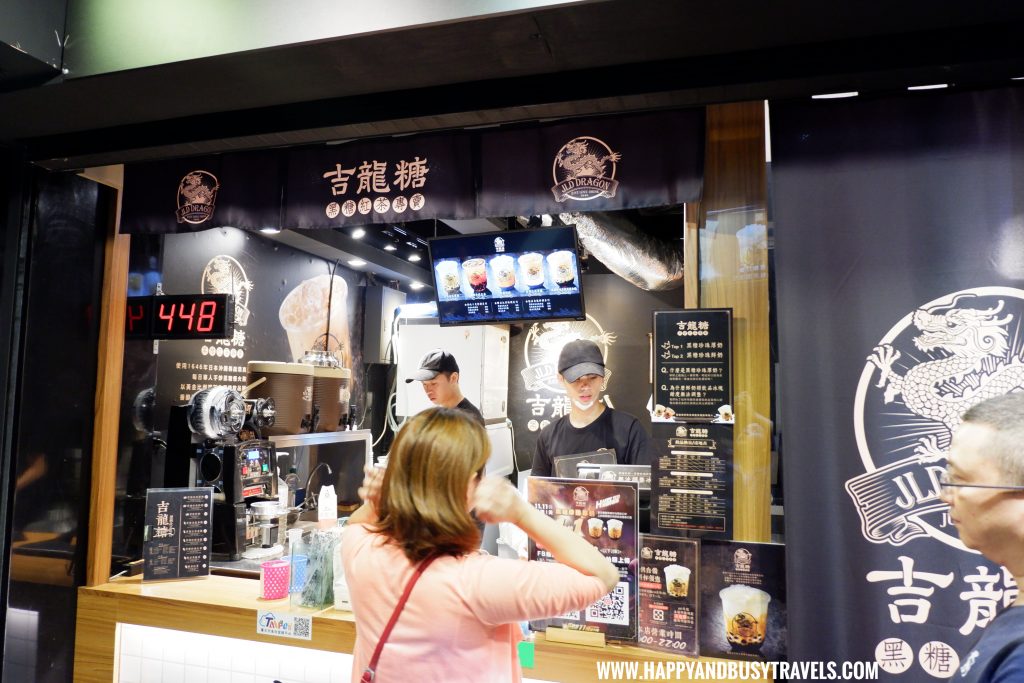 Oh yes! We just love their drink!
We saw this stall, it's just located in an alley surrounded by small stores that sells affordable food.
At first we were hesitant to buy because there is a short line and all of the stores around started to close. But, we think they might close a little late than the others. So, we also fall in line.
When it was our turn, our orders were taken instantly. Even though there is a language barrier, we understood each other very well because we just pointed out our order, the sugar level, and the ice level from the menu. The staff were so friendly, they even gave us discount coupons.
Brown Sugar Bubble Thick Milk Tea
After a while, we got our order already! Almost all of us ordered a Brown Sugar Bubble Thick Milk Tea which costs NTD 50 only, it's so affordable! It tasted so good!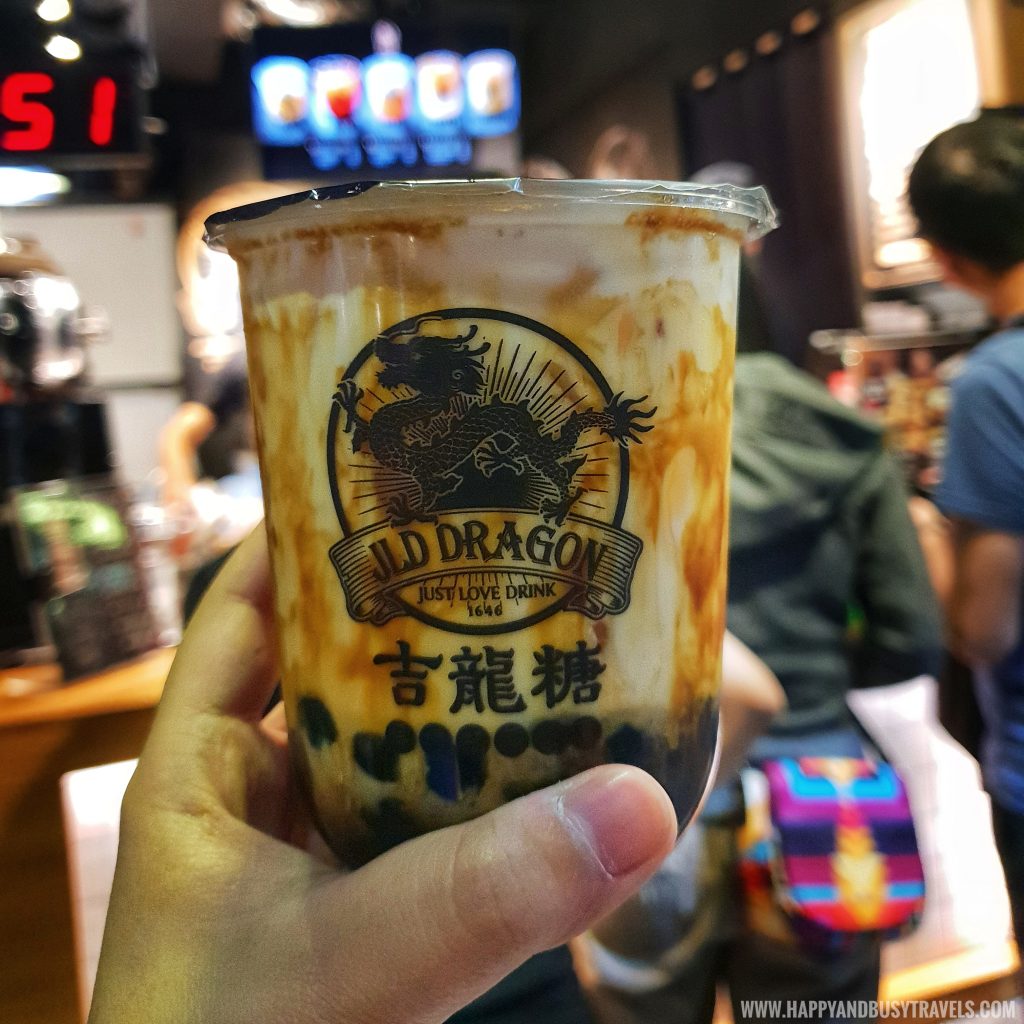 Our first milk tea in Taiwan gave us a very good welcome. We hope that all of the milk tea here will taste like this one.
JLD Milk Tea's Menu
There are a lot of menu in the store, but here is the menu that summarizes everything that has brown sugar.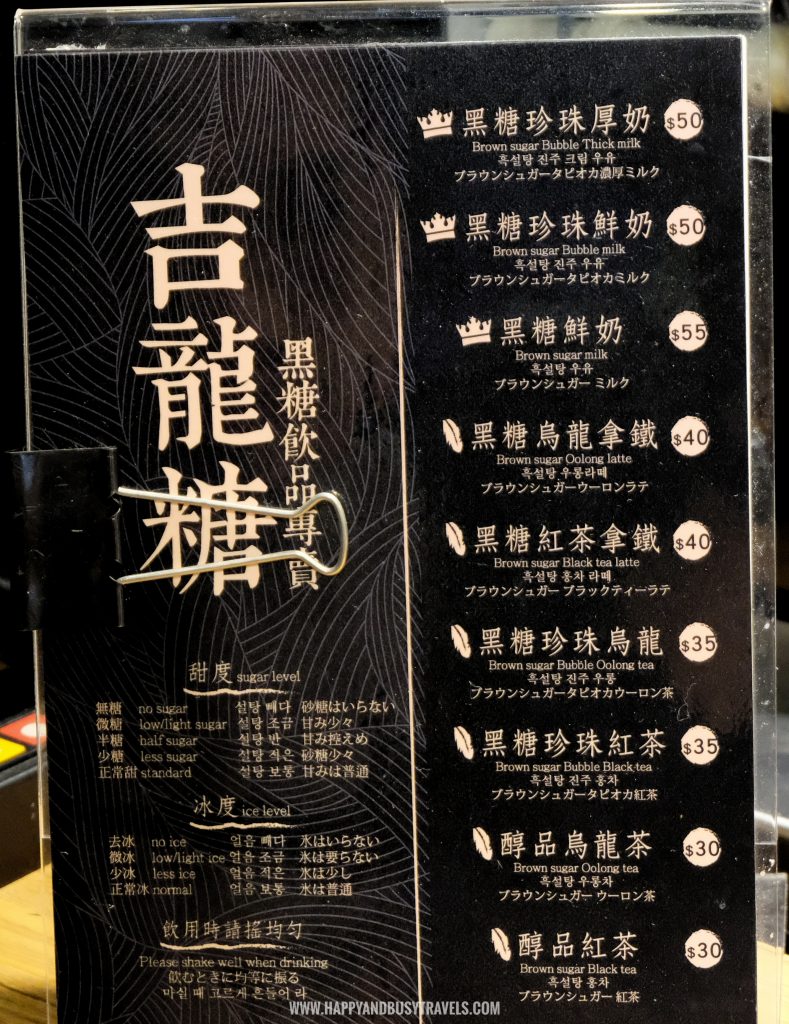 Happy and Busy's Smileys for JLD Dragon Milk Tea
Food


The drink is very tasty! It was also one of the best milk tea that we had
Location


Ambiance


Well the stall is just beside a small road. It is just a small stall. Ambiance is not that much. I gave it a 2 because we can smell the milk tea while falling in line. It was like giving us an introduction on how the milk tea tasted.
Value for money


JD Dragon Milk Tea is affordable and delicious.
Service


Service is okay. They were still smiling even though it's hard to understand one another. They even gave us discount coupons.
Comfort Room
Not applicable. It's just a store on the road.