Master of Mushroom ( 神 菇 )
On our second day in Taiwan, just right after we went to the Xinshe Castle, we had our lunch in the Master of Mushroom. Mike from Ownrides told us the name is Master of Mushroom even though the exact translation says 神 – God and 菇 – mushroom. Either way, the restaurant serves a lot of mushroom, they are really the best restaurant to go to for mushrooms.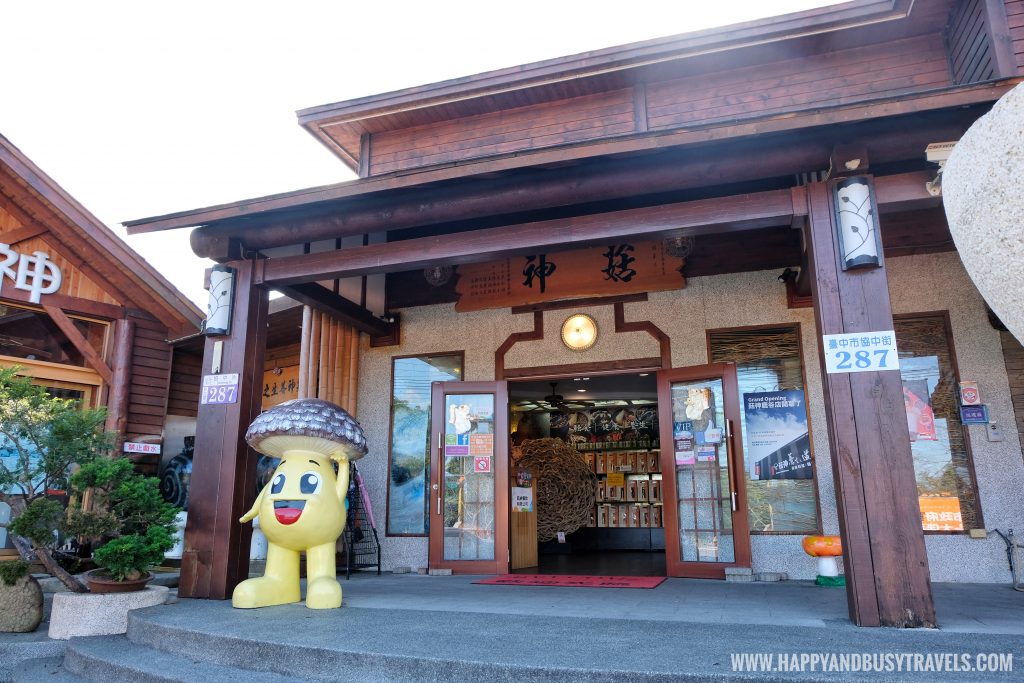 At first I was hesitant, because I am not a fan of mushroom. But Mike said this is highly recommended, so we went here and had our lunch. Busy and our friends can eat anything, so there won't be any problem.
Dining in Master of Mushroom
We were lucky that we booked our tour with Ownrides, because Mike, our tour guide and driver for the day, suggested that we have our lunch in Master of Mushroom, and he made the reservation for us. Online booking is very much encouraged because during peak hours, the place gets crowded and there are a lot of dinners.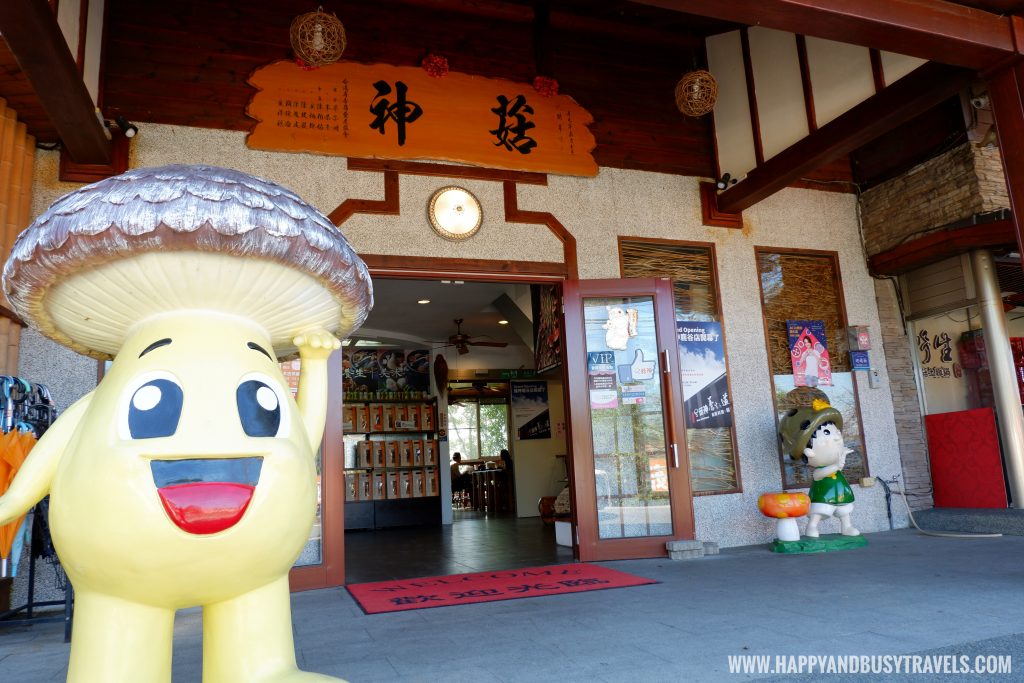 We arrived very early in the restaurant, so there are only few customers and we get to choose our table. This is so nice!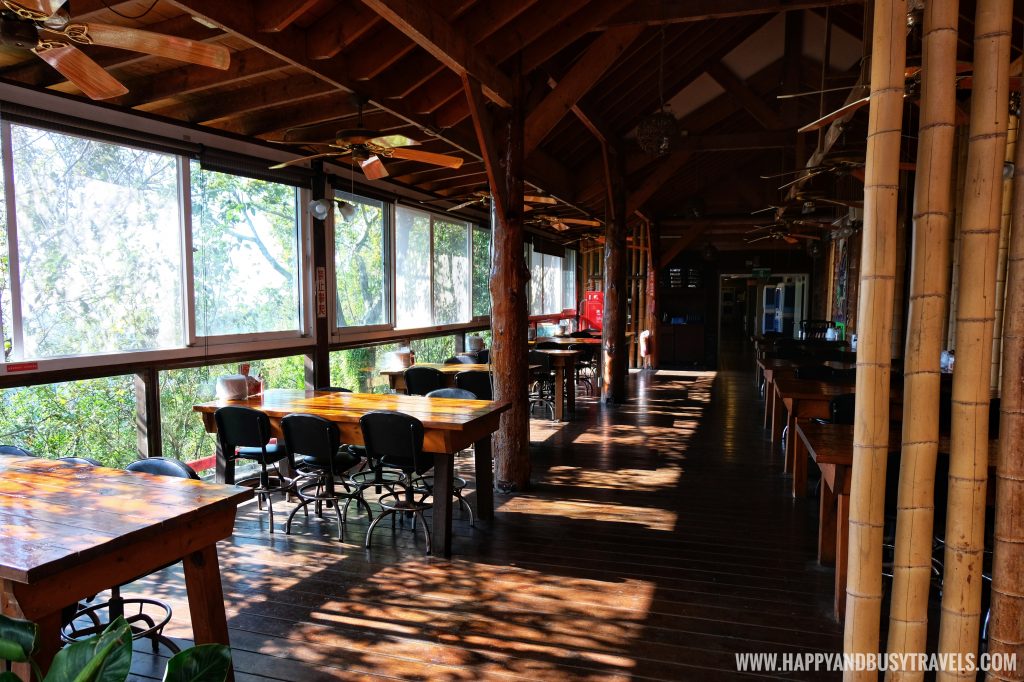 The ambiance in this part is very relaxing 🙂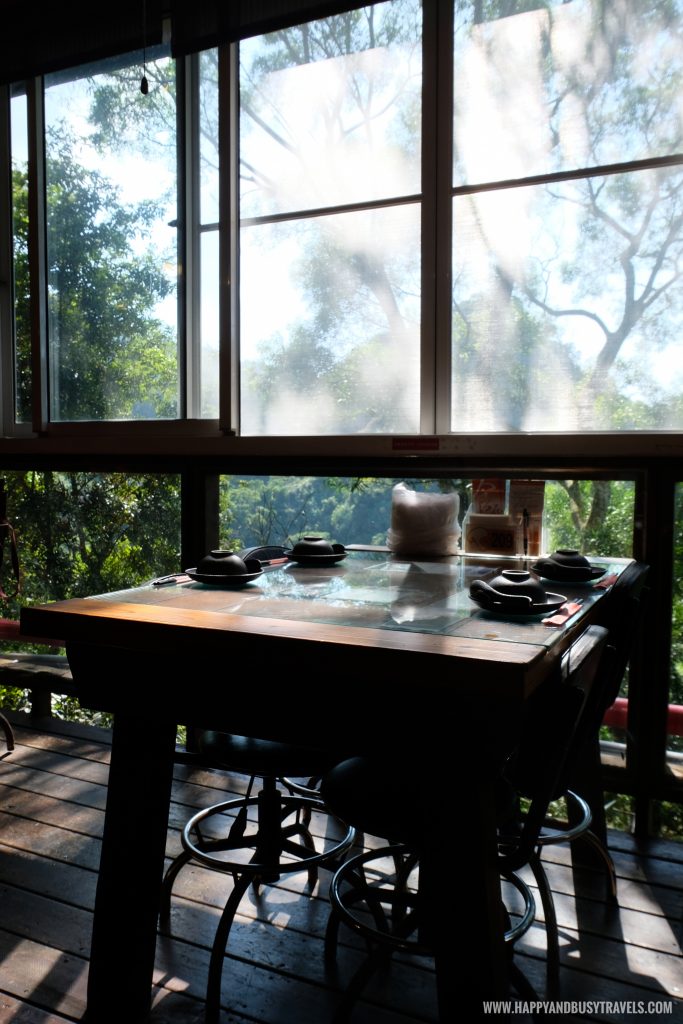 Time to Order
We told them that we are going to order whatever is the best seller, so we got the Full Mushroom Feast. This hot pot package includes the whole set of mushrooms with different side dishes.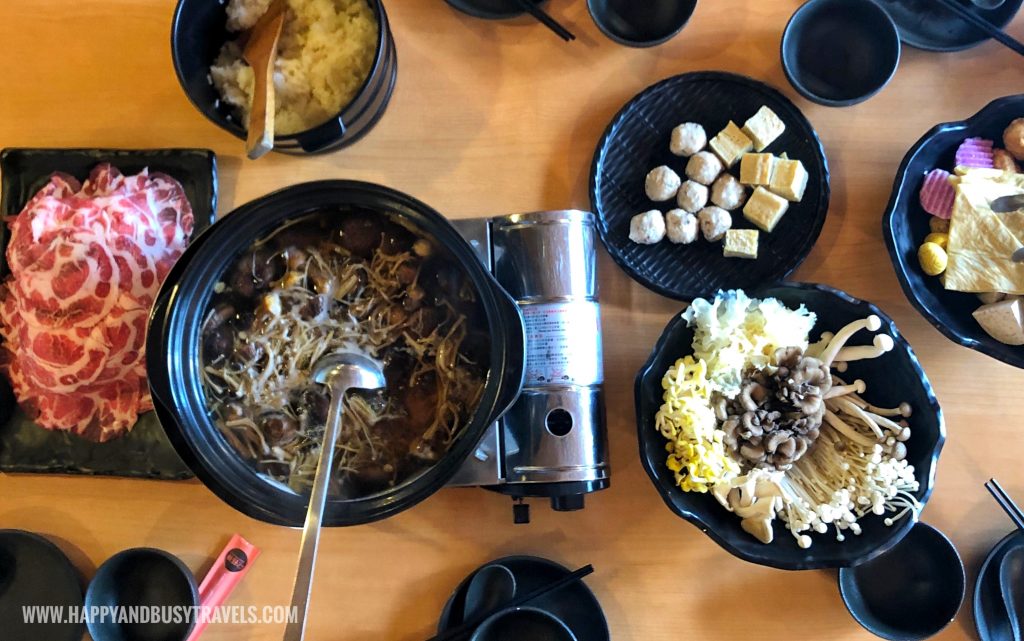 This is the appetizer, I am not that sure what are these, but I think the sausage looking are Chorizos and the green circles are…. big green peas? haha I'm sorry we are not so sure. Both tasted okay.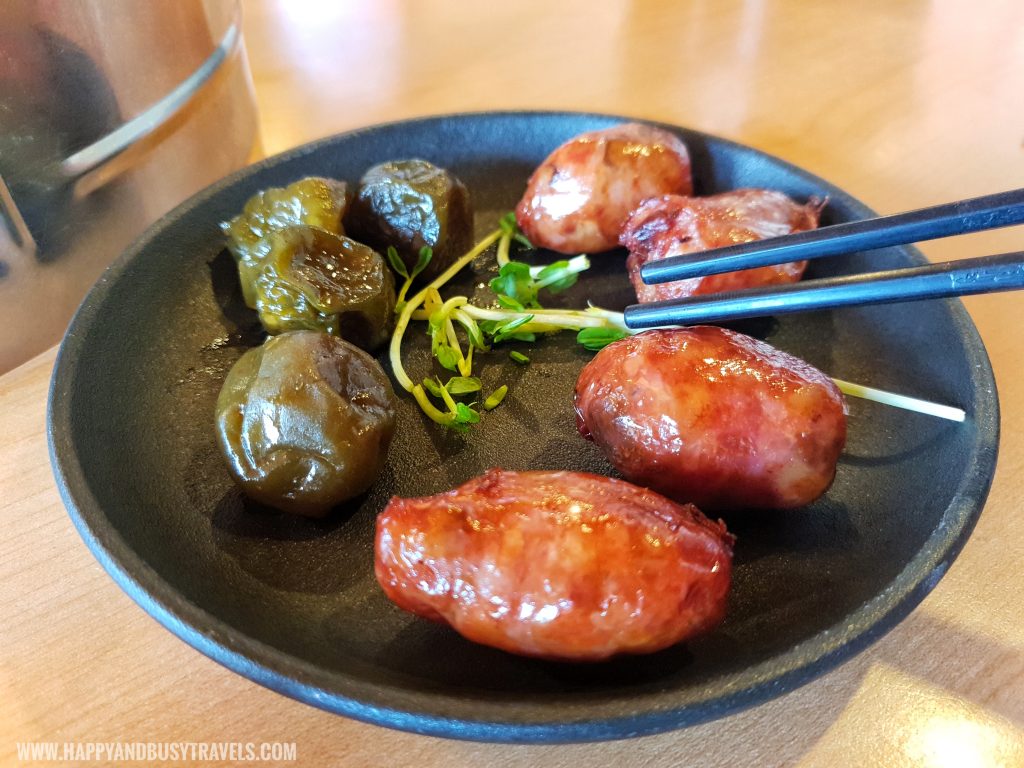 Then here is the star of the dish, a lot of mushrooms! Some of the mushrooms are Enoki and Oyster mushrooms.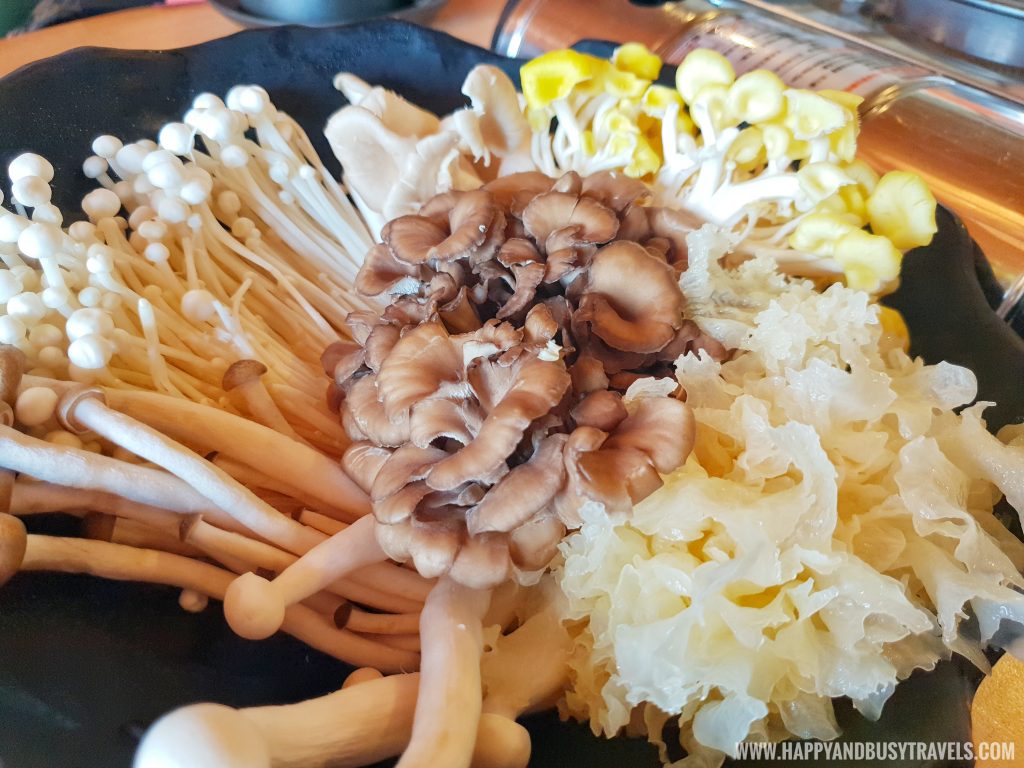 Meat balls and tofu are also included.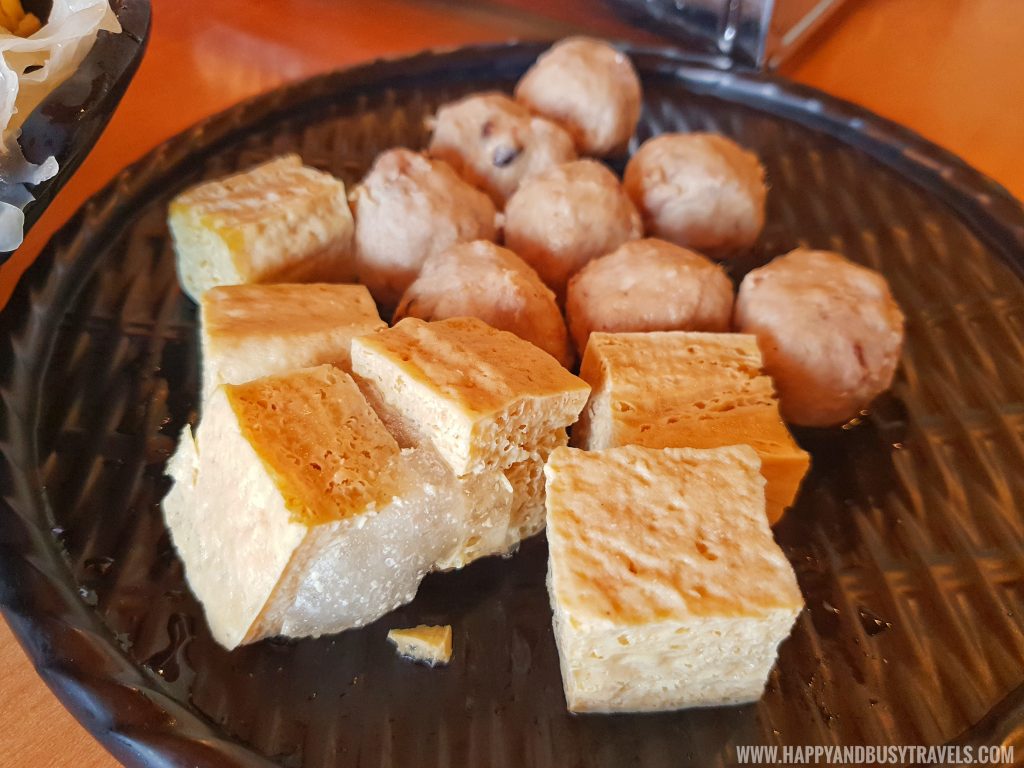 Of course there are veggies and some fish cakes.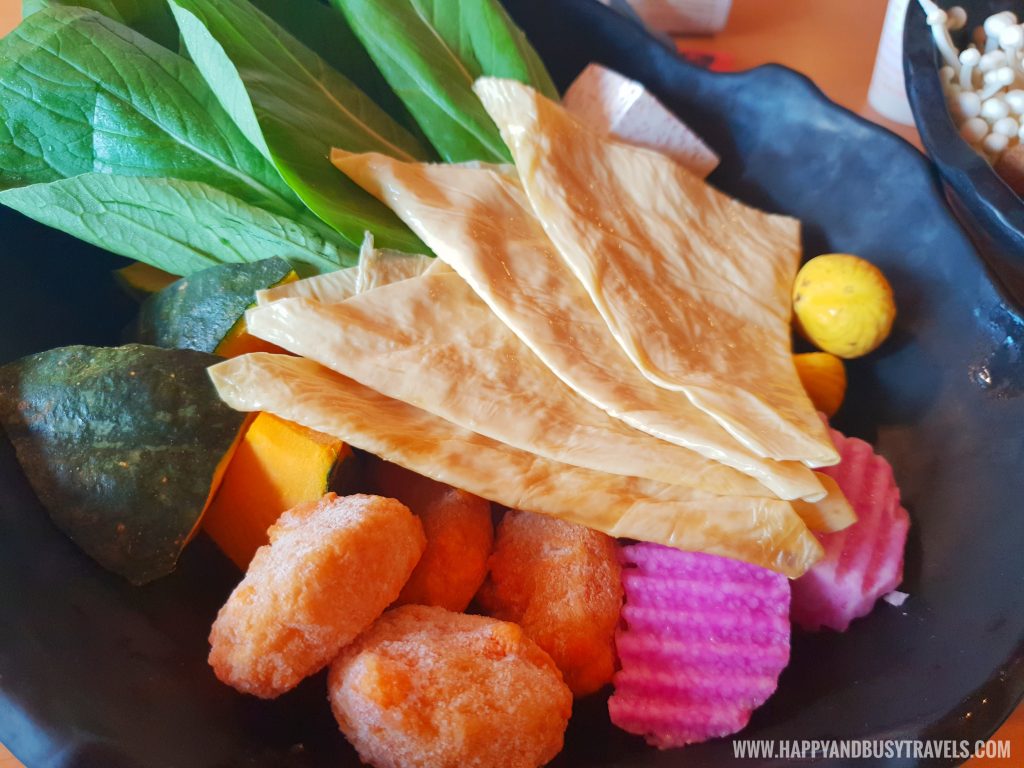 This is a magic sauce… yes magic hahaah I like this so much because it makes me eat more rice. 😆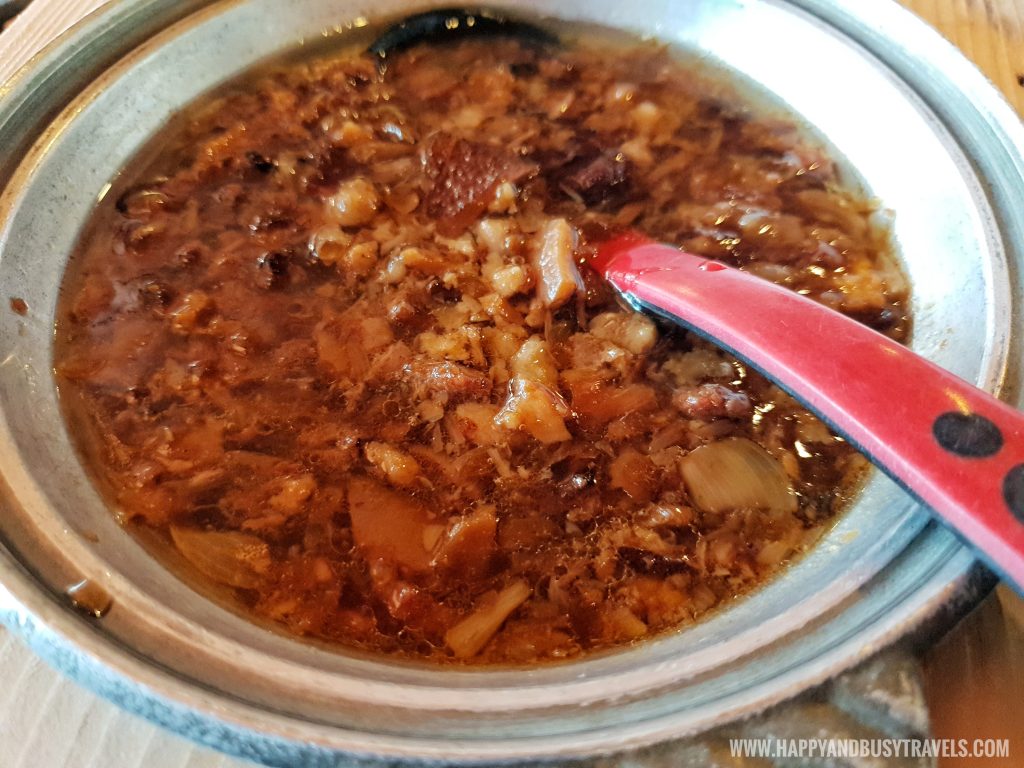 Here is the pile of meat, this i optional. If you are vegan or vegetarian you may not order this.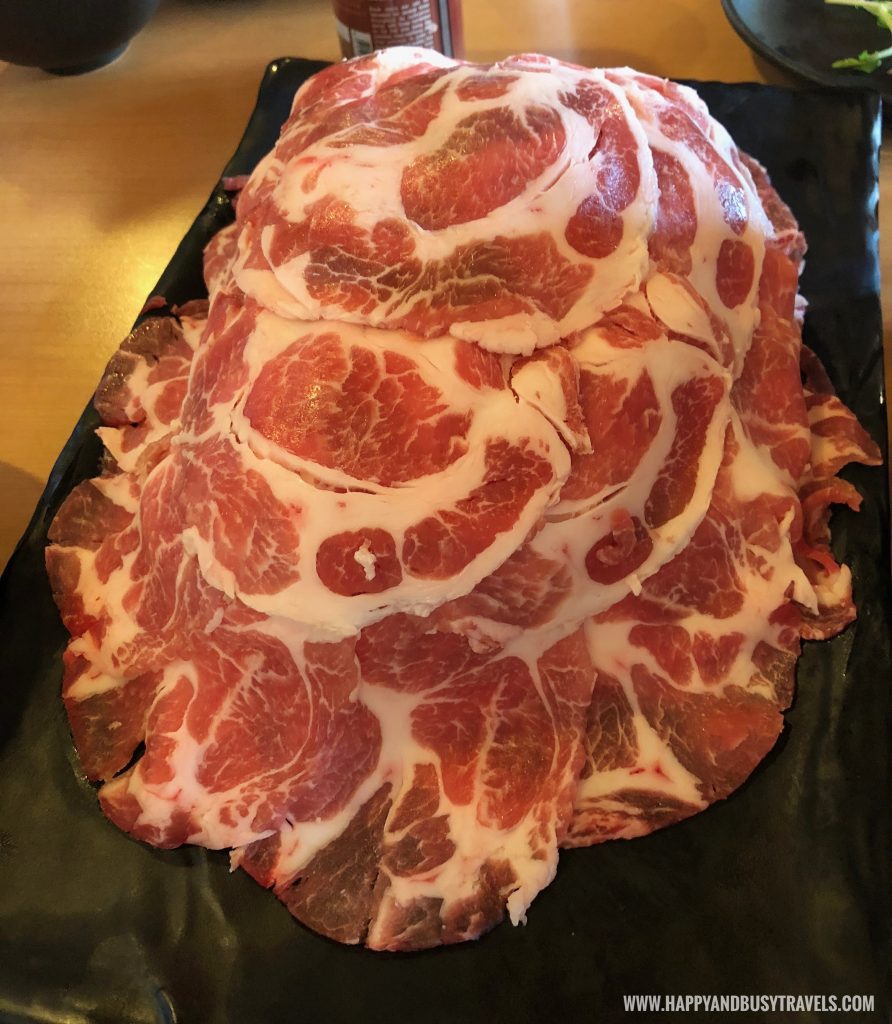 Finally, mushroom drinks were served. These tasted weird, but it's okay. It's like we are drinking gelatin with water.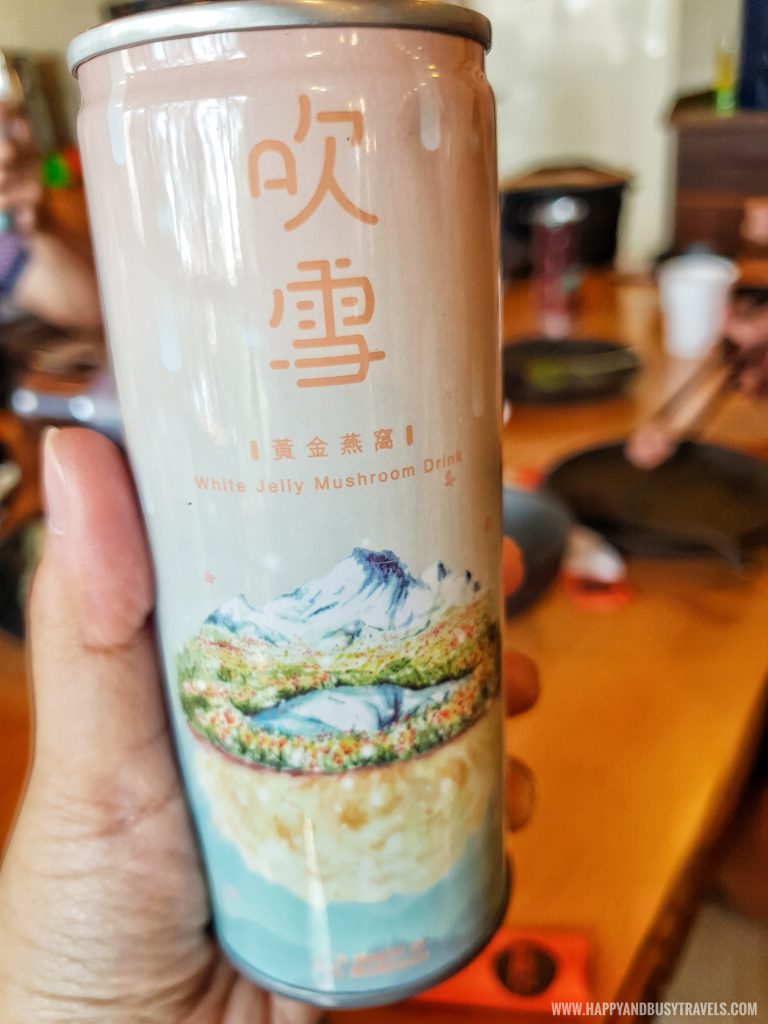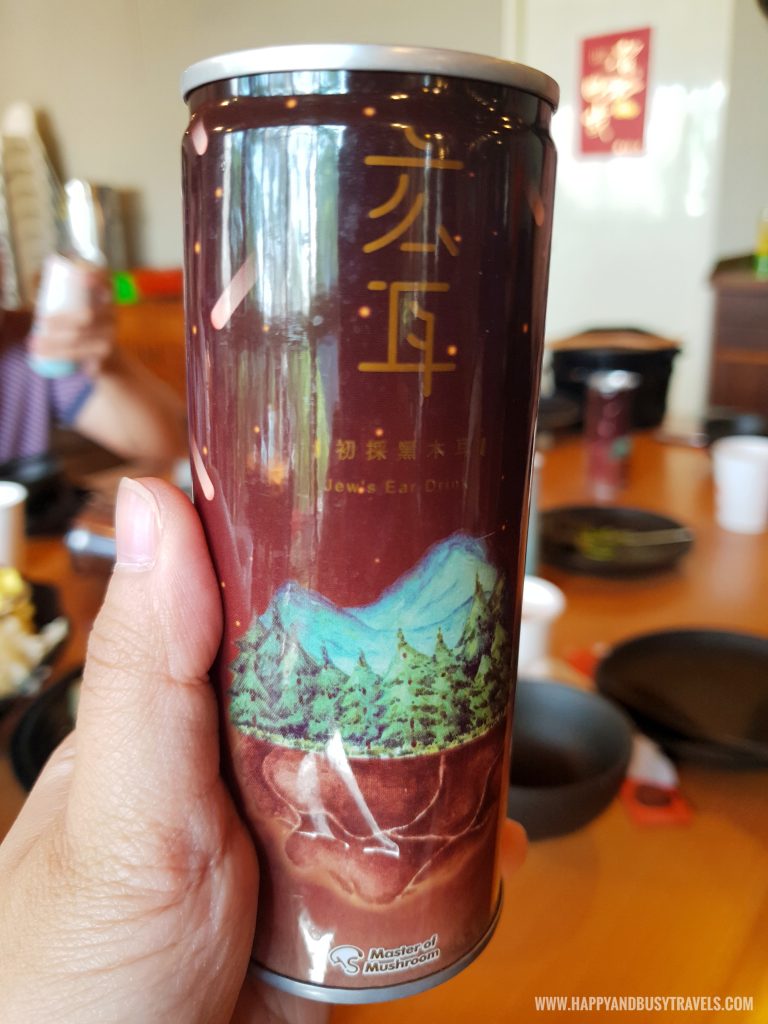 Cooking Time
I really did not expect that I will be cooking because even though I'm with boys, they are also good in cooking. Well… in hot pot, we just placed everything inside the pot. Hahahaha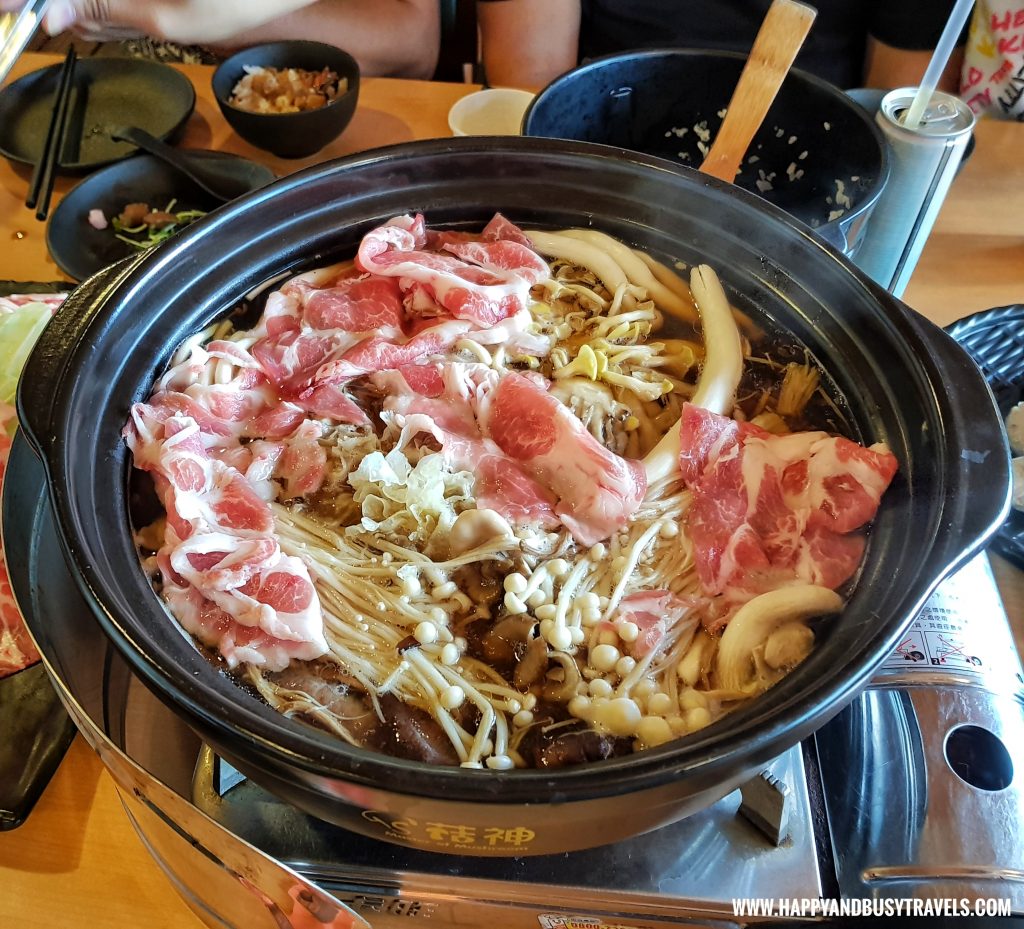 This one is a big gelatin like mushroom.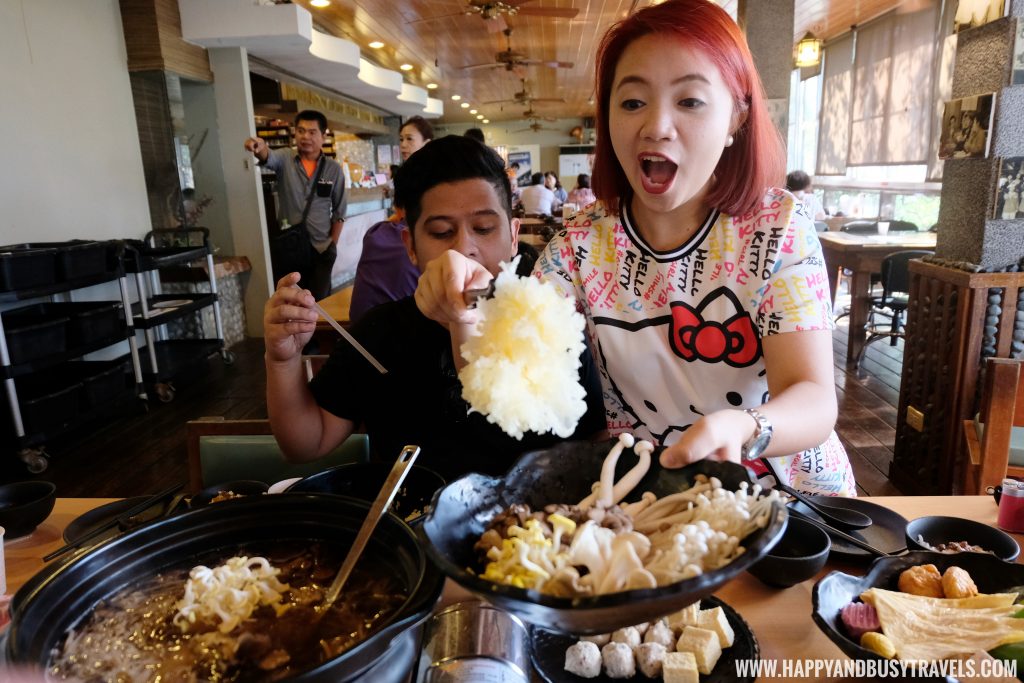 Everything is in the pot already and we just waited for it to cook.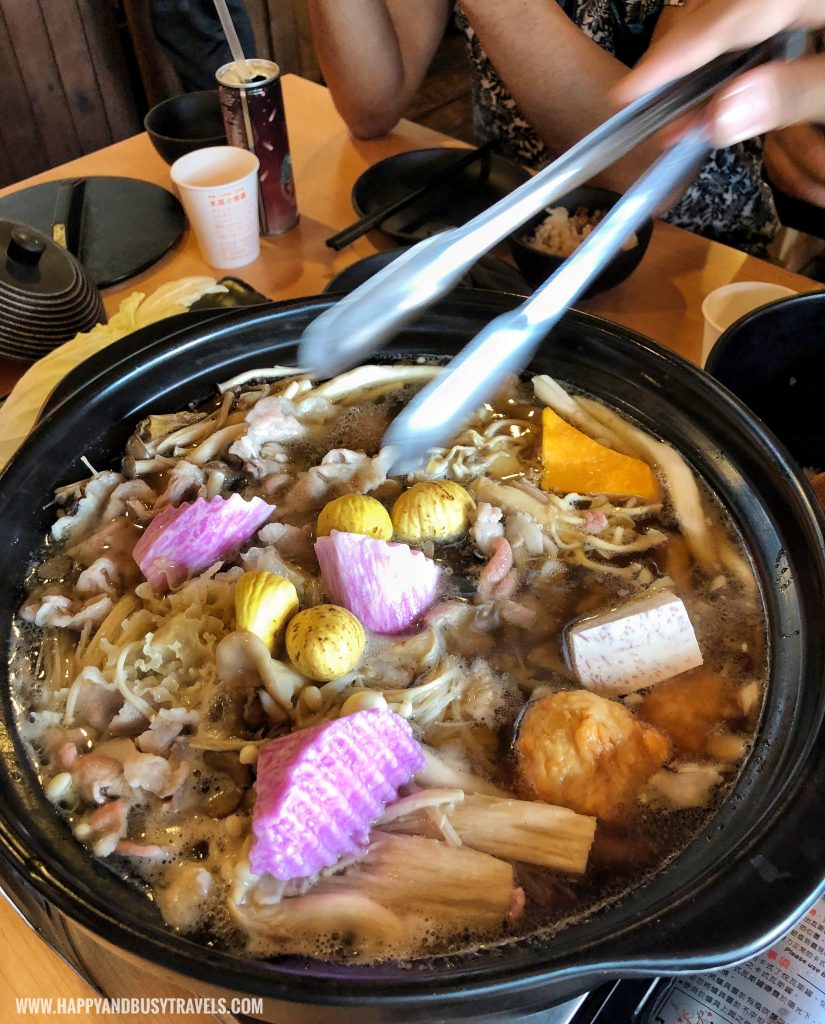 Eating Time
The staff of the restaurant taught us how to eat properly. We first placed rice on our bowl.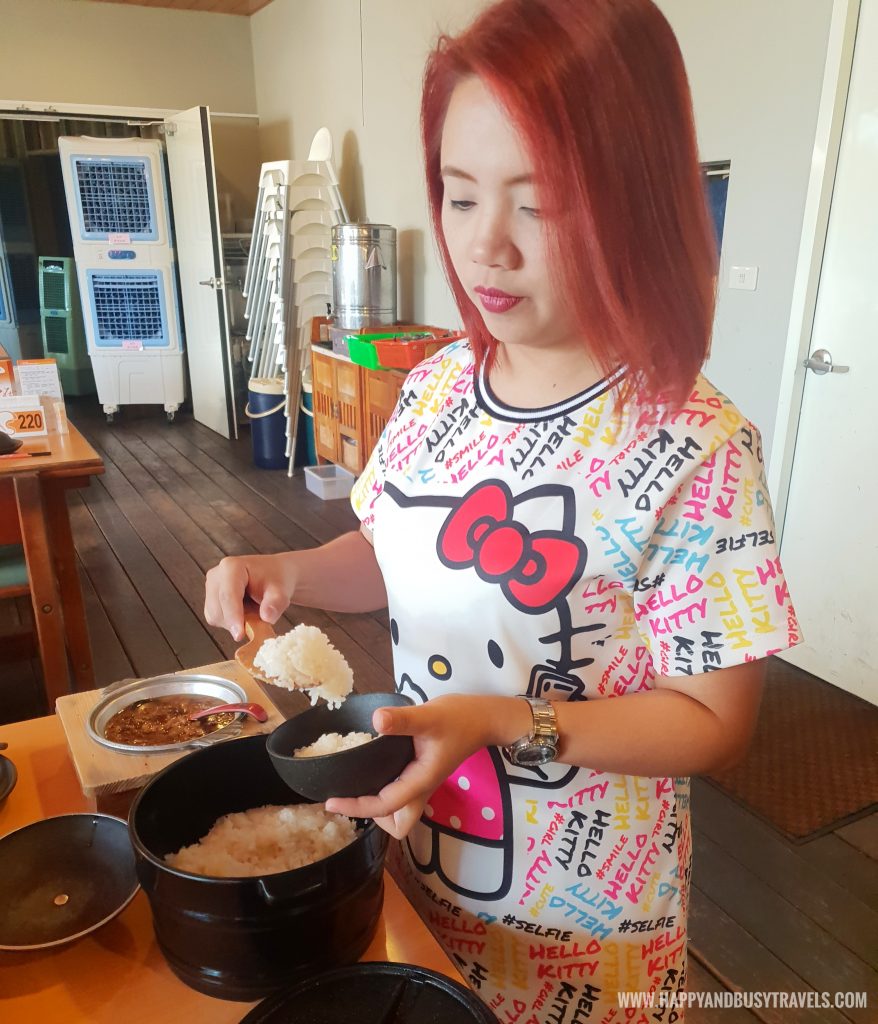 Then, we placed the magic sauce. I call it magic, but it is actually called Mushroom sauce because it was made out of bits of different mushroom. This sauce works like magic because a few of this can make the dish so delicious.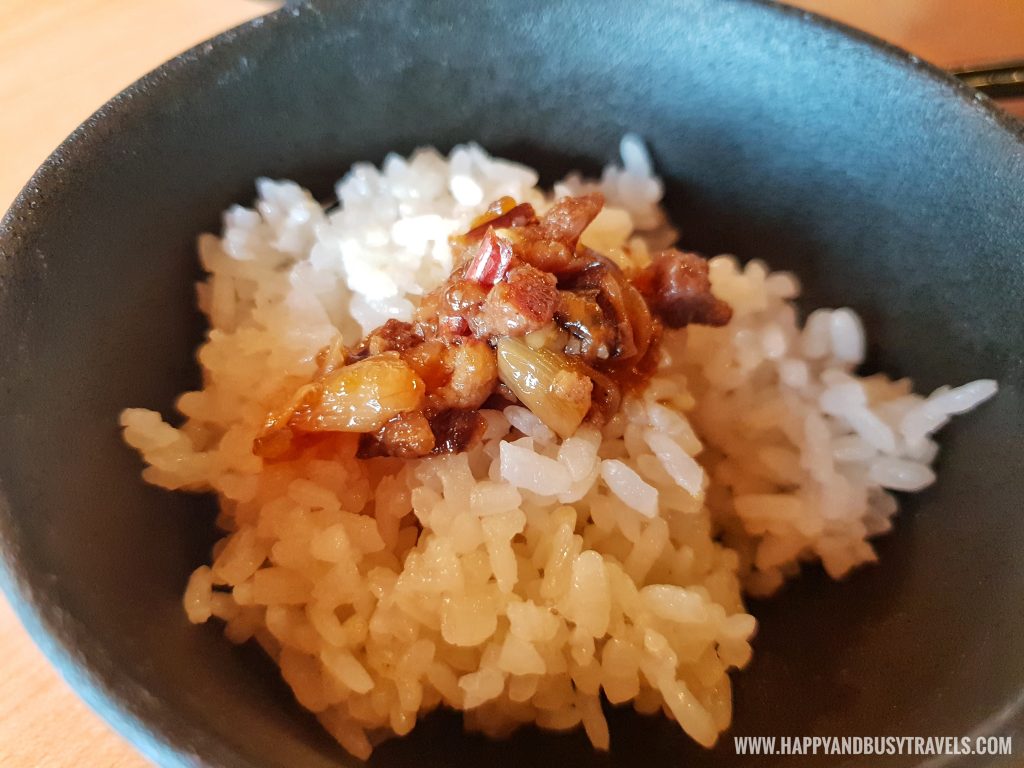 We ate for a while, ordered rice again, and again… Then we are done. The experience was nice and made us full. Even though I am not a fan of mushrooms, I am now a believer 😁.
Others
Store
If you want some mushroom products, they have a big store.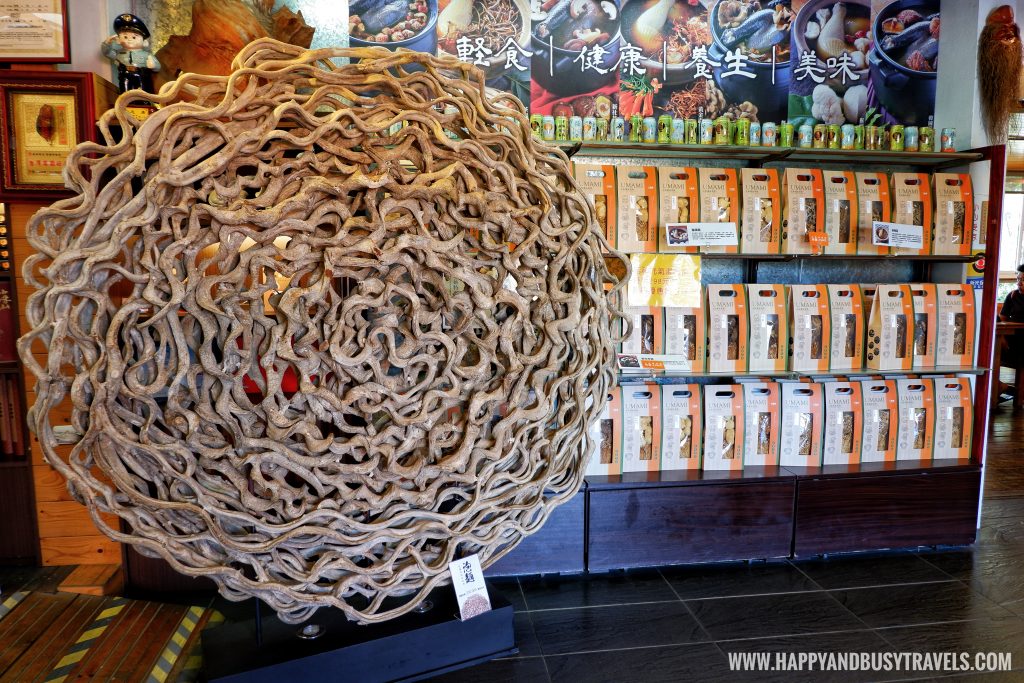 I bought several products like mushroom chips and mushroom shreds. When I brought it home for my grandmother and mom, they ate it immediately in one seating. It is that yummy!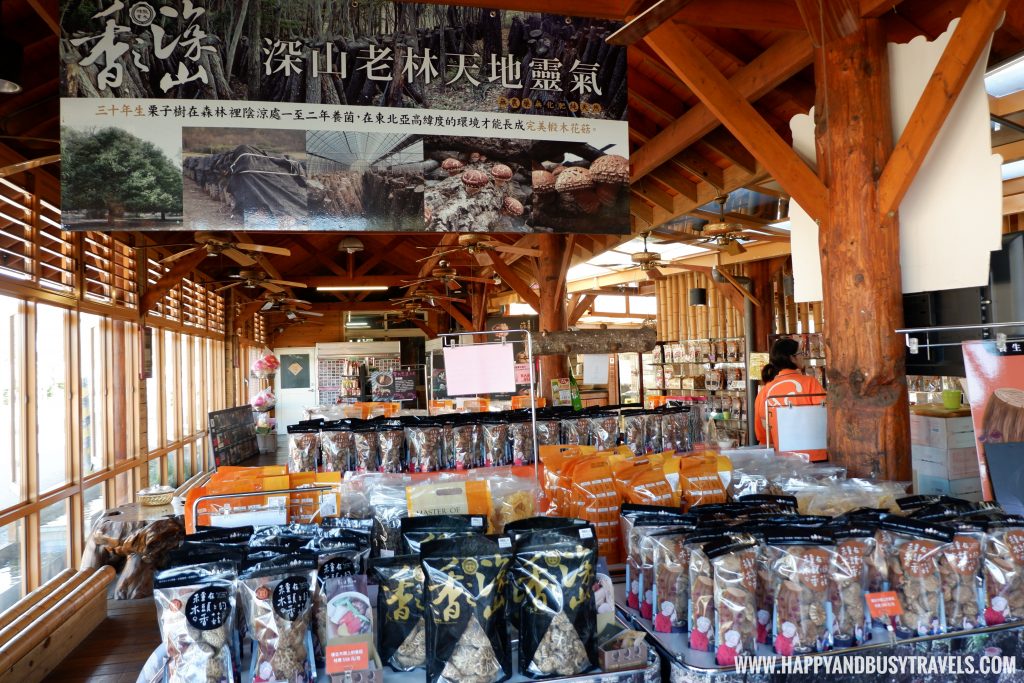 Comfort Room
They have a lot of comfort rooms for the guests. These are not just large, these are clean and the design goes with the ambiance of the restaurant.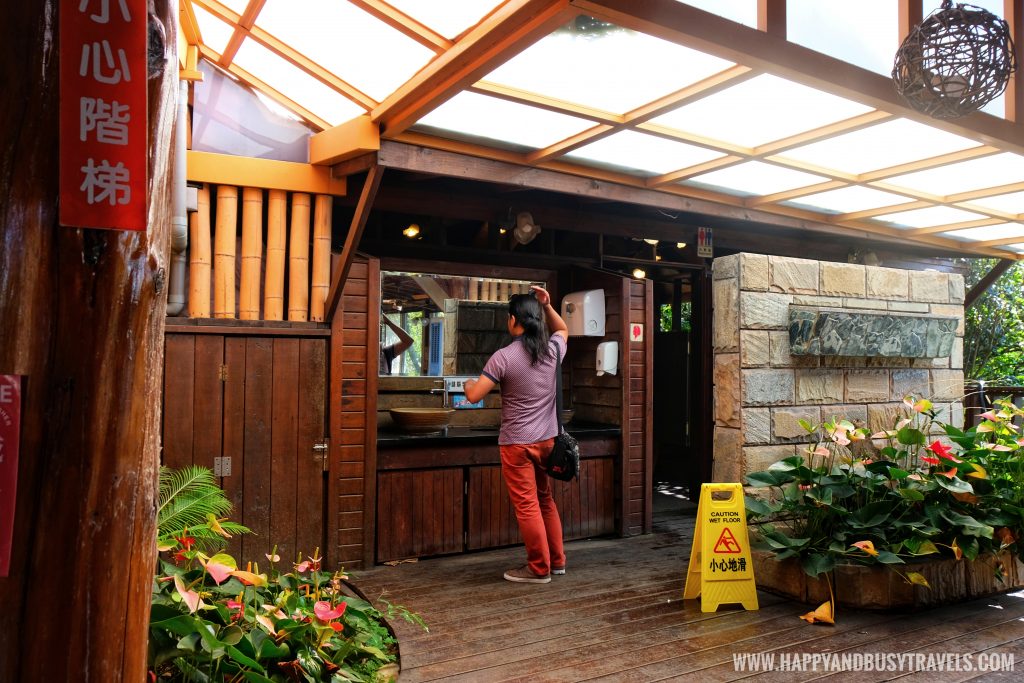 Other Information about Master of Mushroom
Operating Hours: Weekdays: 11AM – 8PM ; Holidays and weekends 10:30AM – 9PM
Website: https://www.gs1688.com.tw/
Email add: [email protected]
Telephone No.: 04-2582-2585
Address: No. 287, Xiezhong Street, Xiecheng Village, New Community, Taichung City
Google Maps link: https://g.page/GS1688?share
Where to reserve your slot: https://www.gs1688.com.tw/%
Happy and Busy's Smileys for Master of Mushroom
It is a cliche but the restaurant won't be called "master" for no reason. Master of Mushroom is really the best! the master! of everything about mushrooms! Whenever I get the chance to be back, I'll bring my mom and my grandmother here, they will surely love the place!
Food

Everything was delicious and fresh. I would just like the meat to be more, it looks a lot, but the meat was just placed on some cabbage which made it looked like a lot. But overall it was okay, even though I am not a fan of mushroom, the restaurant made me eat a lot of it.
Location


The restaurant is very accessible, it is just beside the road, and it is just near the famous Xinshe flower farm and the Xinshe castle.
Ambiance

Most of the place looks good especially the dining area near the garden.
Value for money


The quality of the food and the price is just right.
Service


Service is fast! Even though they do not know how to speak in English that much, they tried to understand what we are saying. Good thing Mike is with us, he translated everything.
Comfort Room


The comfort rooms were all clean and there are a lot of them.
I don't really cook haha but I'll be doing this for the gram 😉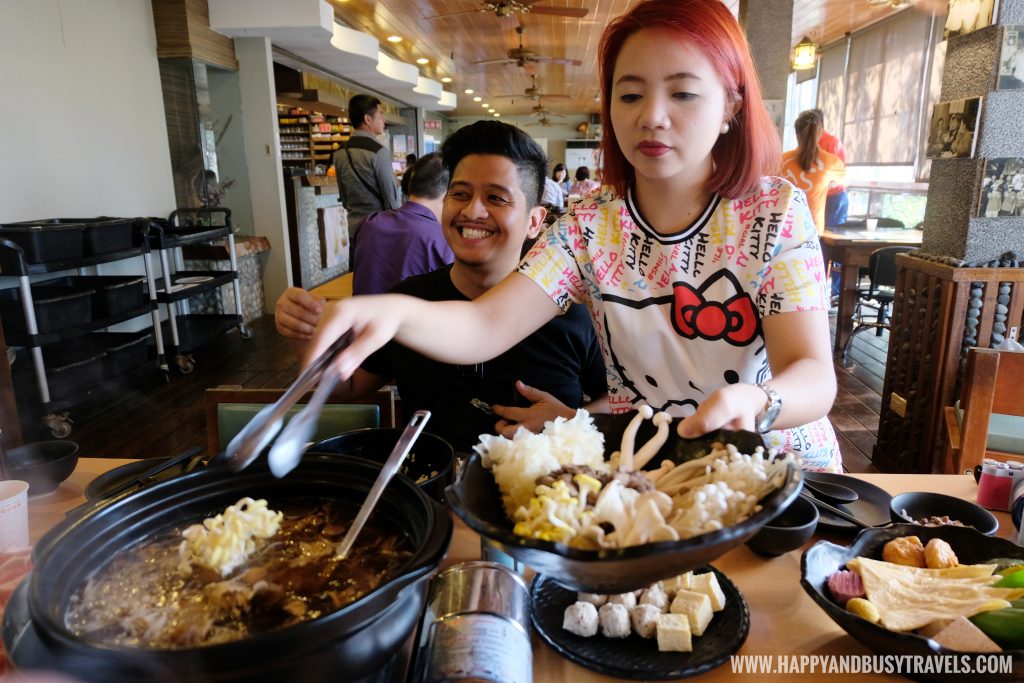 Happy and Busy would like to thank our friends
Kel Sarabia of Daylight Wanderers – Happy's bestfriend, he provided some of the photos.
Viz – Busy's bestfriend for providing some photos
Melody Pearl – For helping Happy with the Chinese characters and translating some words.