Little Taj Boracay
Where to eat Indian food in Boracay? This is Little Taj Boracay which is one of the Indian Restaurants in Boracay. Their location is perfect and very easy to go to.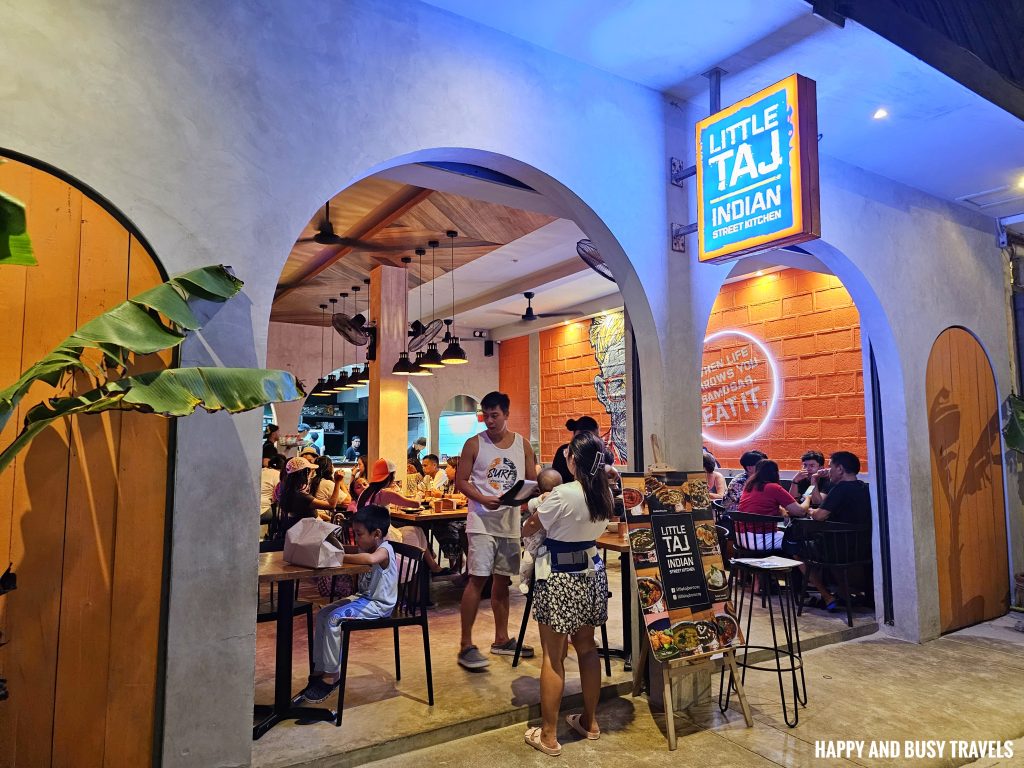 Important Information
Facebook: Little Taj Boracay
Operating Hours: 10 AM – 9 PM
Contact Number: 0969 149 0070
Email add: [email protected]
Payment Options: Cash, Credit Card, GCash
Dining Options: Dine In, Take out
Address: Dmall Boracay, Station 2 (next to Epic), Malay, Philippines`
Google Maps Link: https://goo.gl/maps/
Inside Little Taj Boracay
The restaurant has alfresco dining and can cater to up to 45 customers.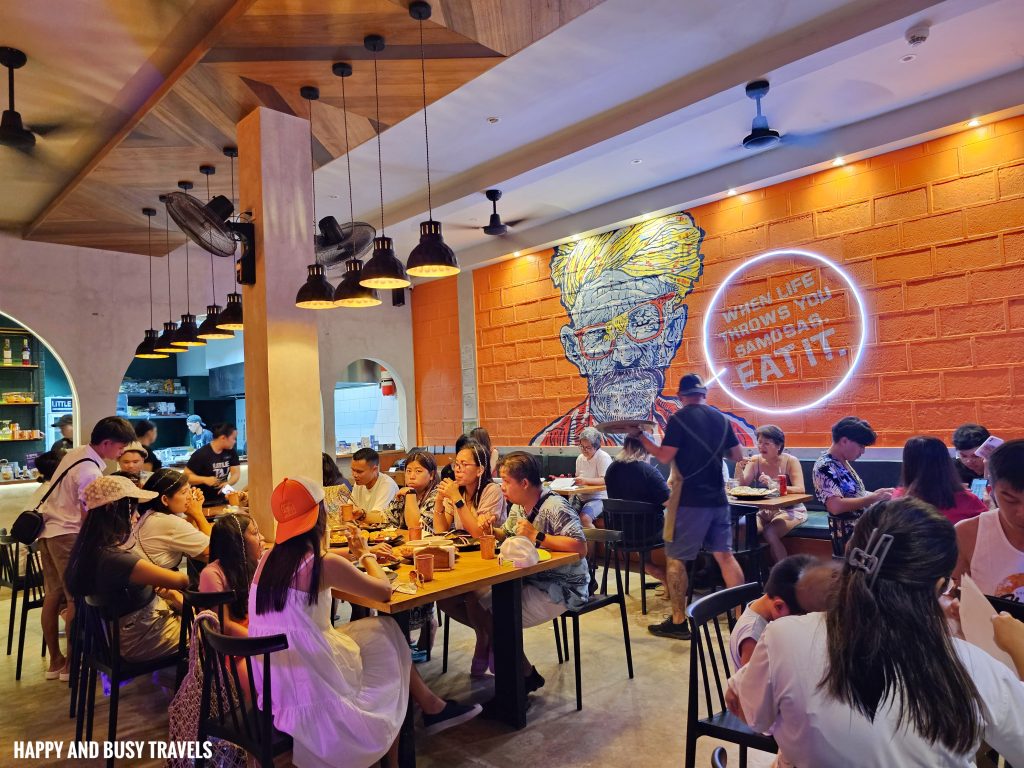 The paintings on the walls are so good and everything goes well with the decor of the restaurant.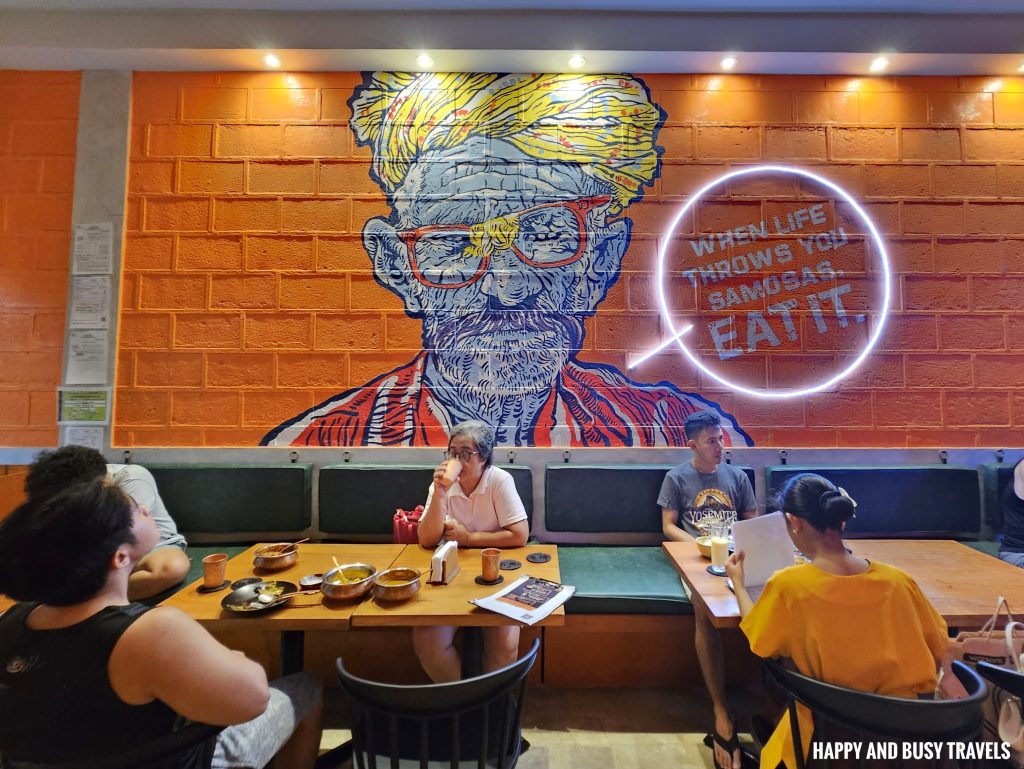 Here is one painting beside their comfort room which is giving us pretty Indian girl vibes.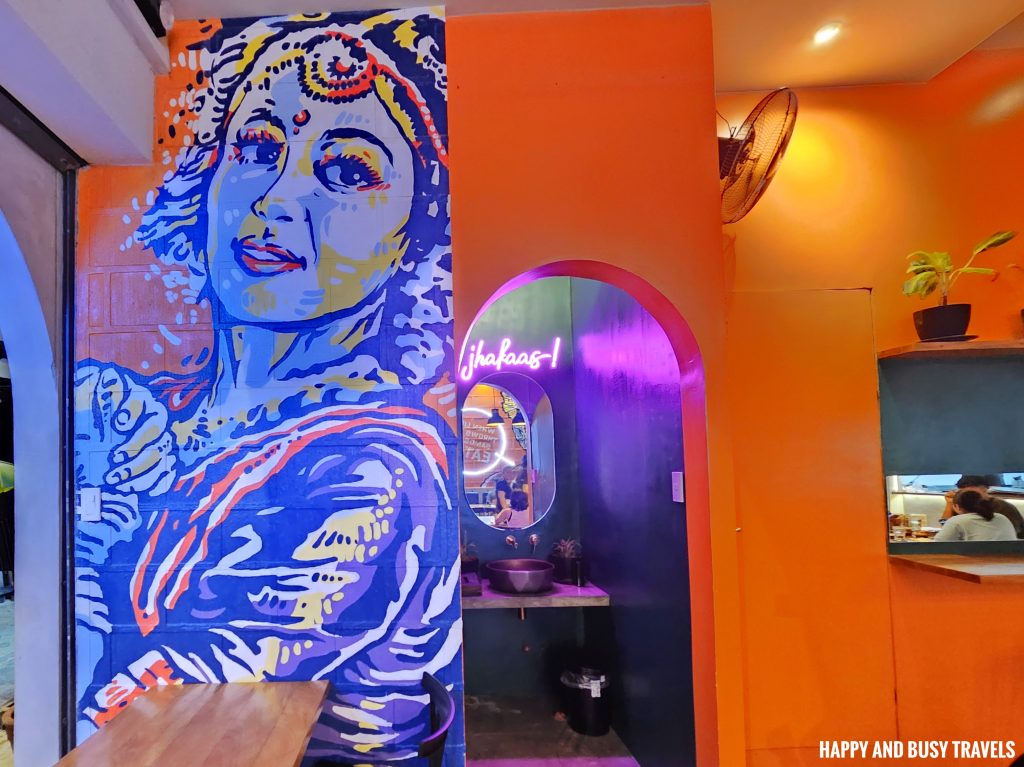 Their comfort room is also clean and goes with their Indian theme.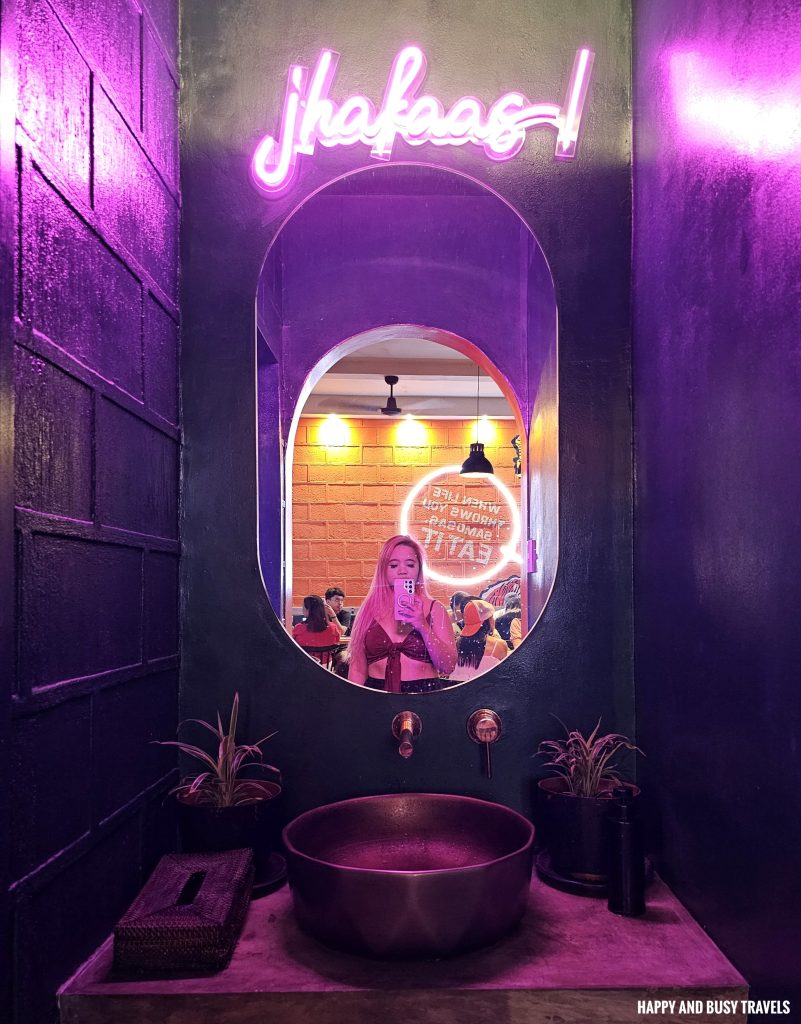 Dishes of Little Taj Boracay
Here are the dishes that we ordered, which are also their bestsellers.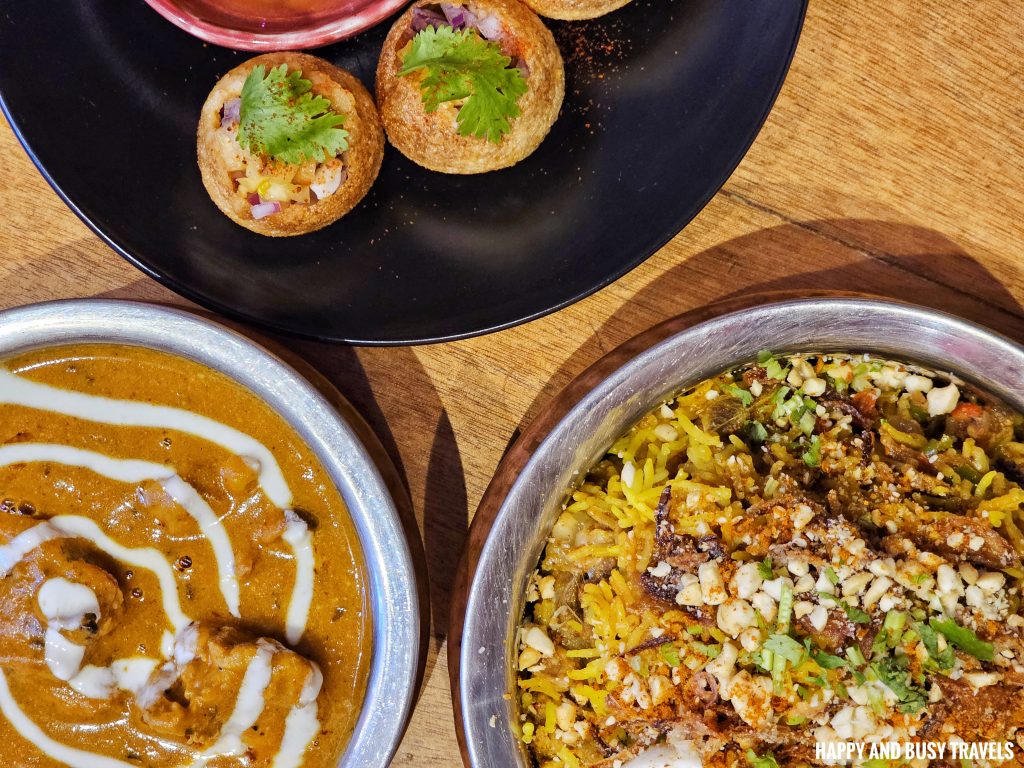 Pani Puri
For appetizers, we ordered a famous snack from India, the Pani Puri.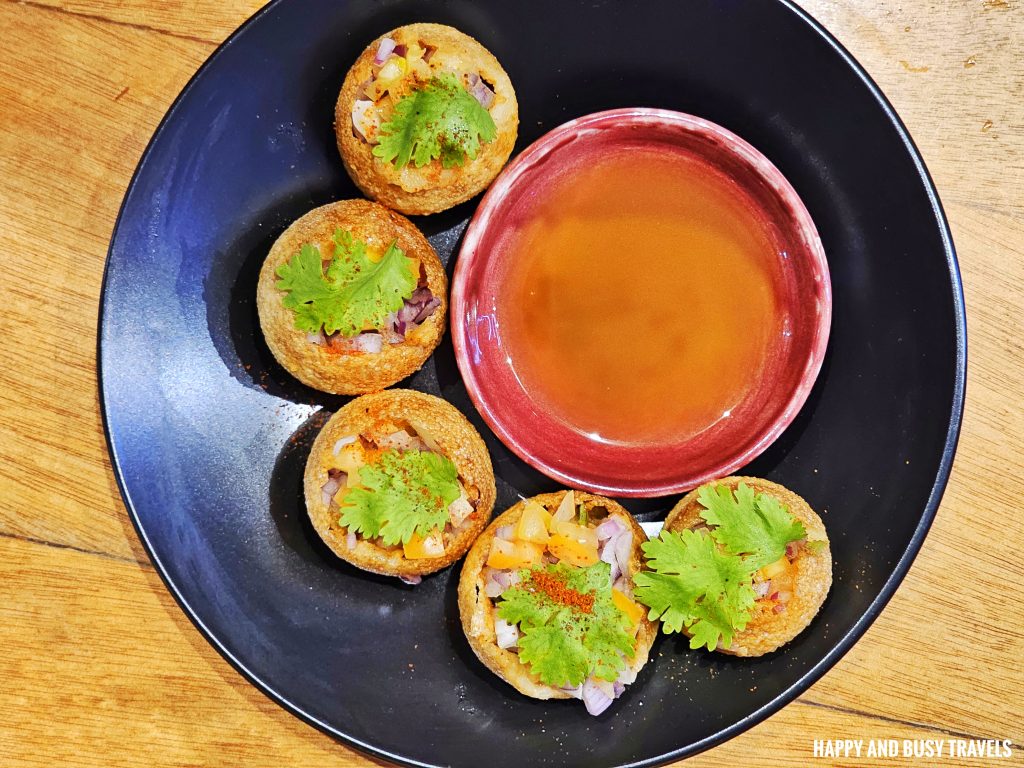 This dish is made out of crispy-fried puffed dough filled with potatoes, onions, tomatoes, and chickpeas. Each ball should be eaten as a whole so all of the filling and the spicy Tamarind water will not spread out.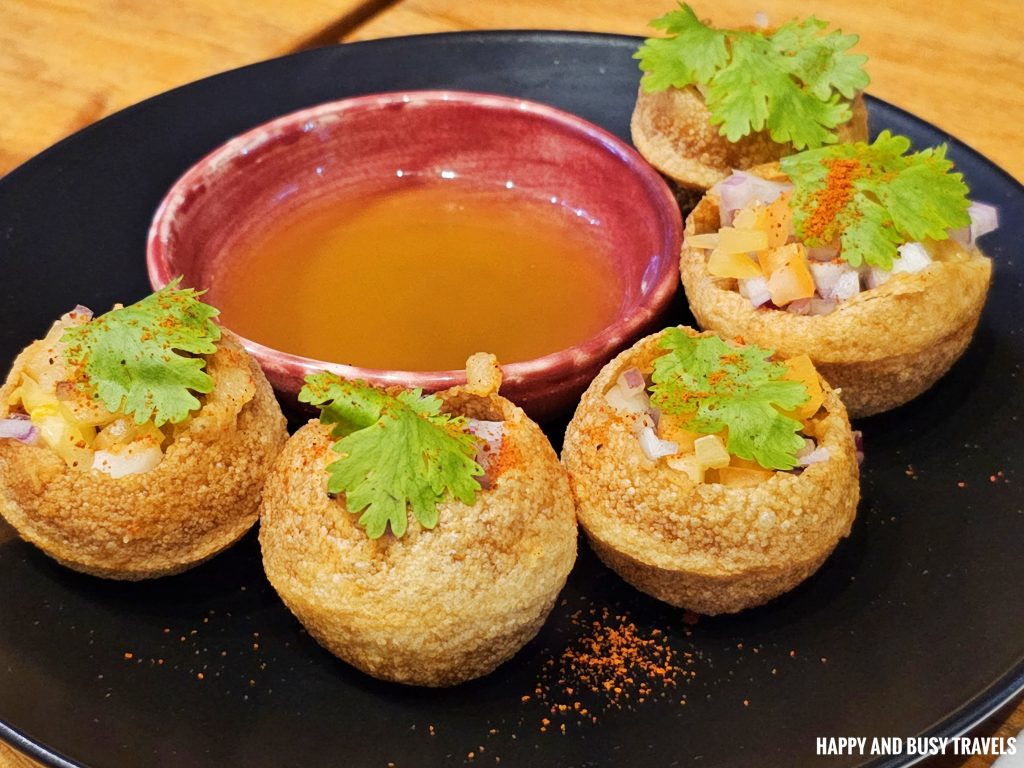 Tikka Masala
The first dish in the curry section is Tikka Masala, which is made out of meat marinated in spices and yogurt, and cooked in creamy spiced curry sauce. We chose Chicken among the meat choices: Chicken (Php 400), Prawns (Php 600), and Paneer (Php 400).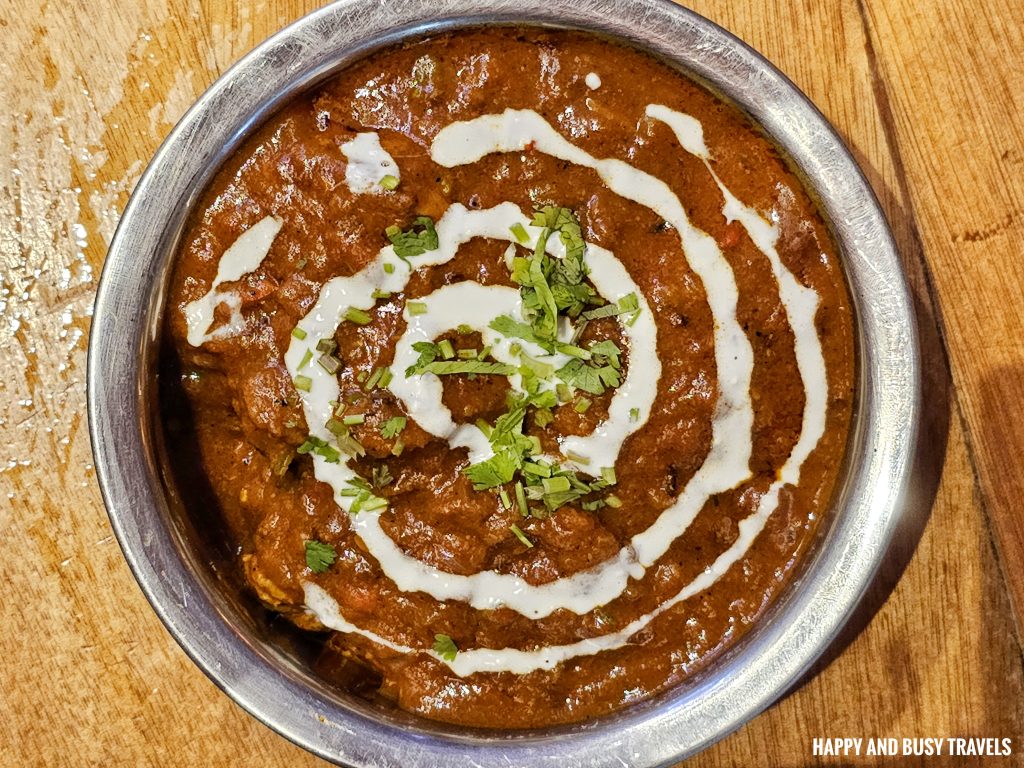 I loved the taste of this dish and wanted to eat more even though I was already full. Next time I will try the prawn so I can have variety.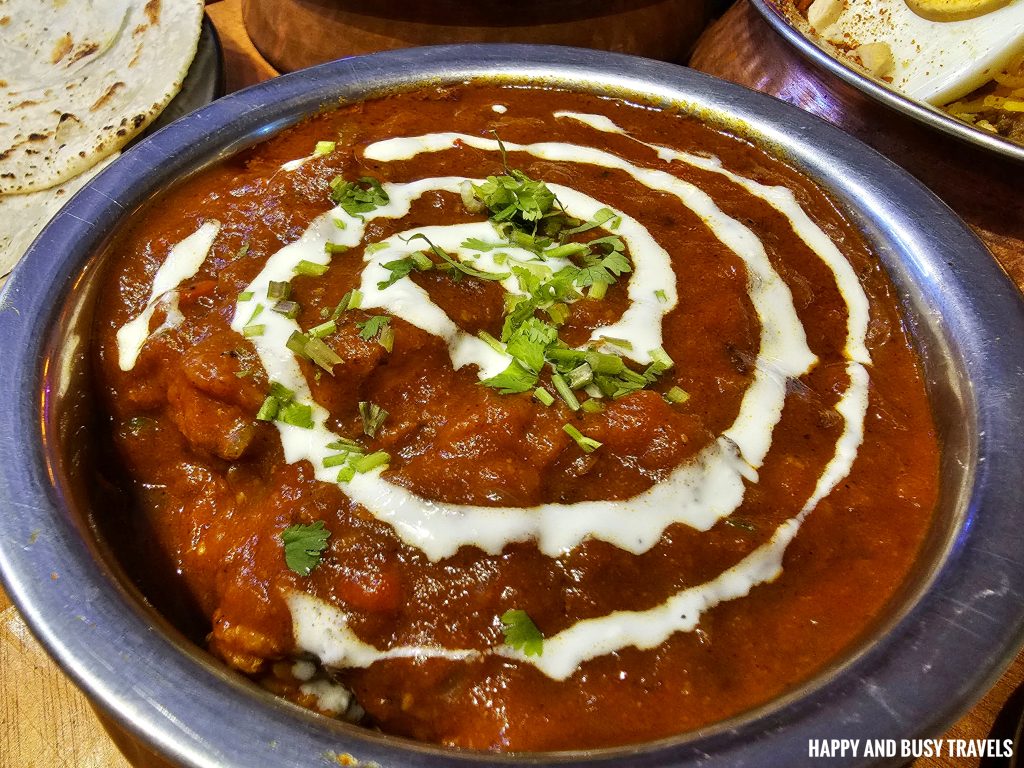 Butter Chicken
This dish is also from the curry section which is made out of marinated chicken in mild smooth, and creamy tomato-based gravy.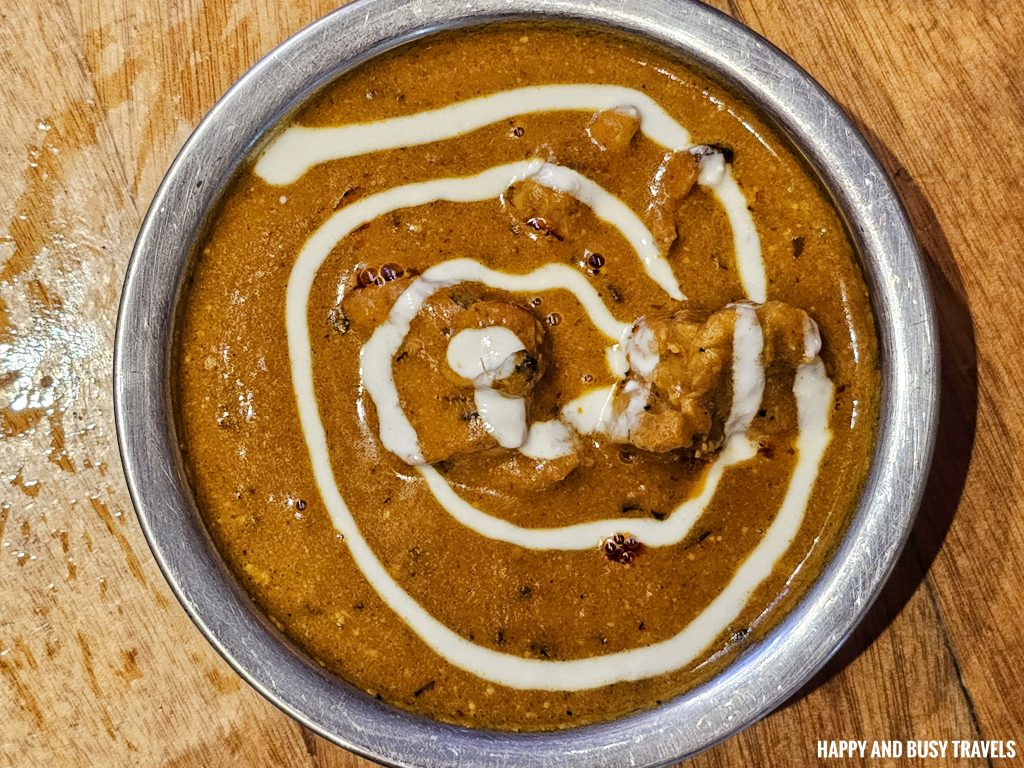 This one is also good for up to 3 persons.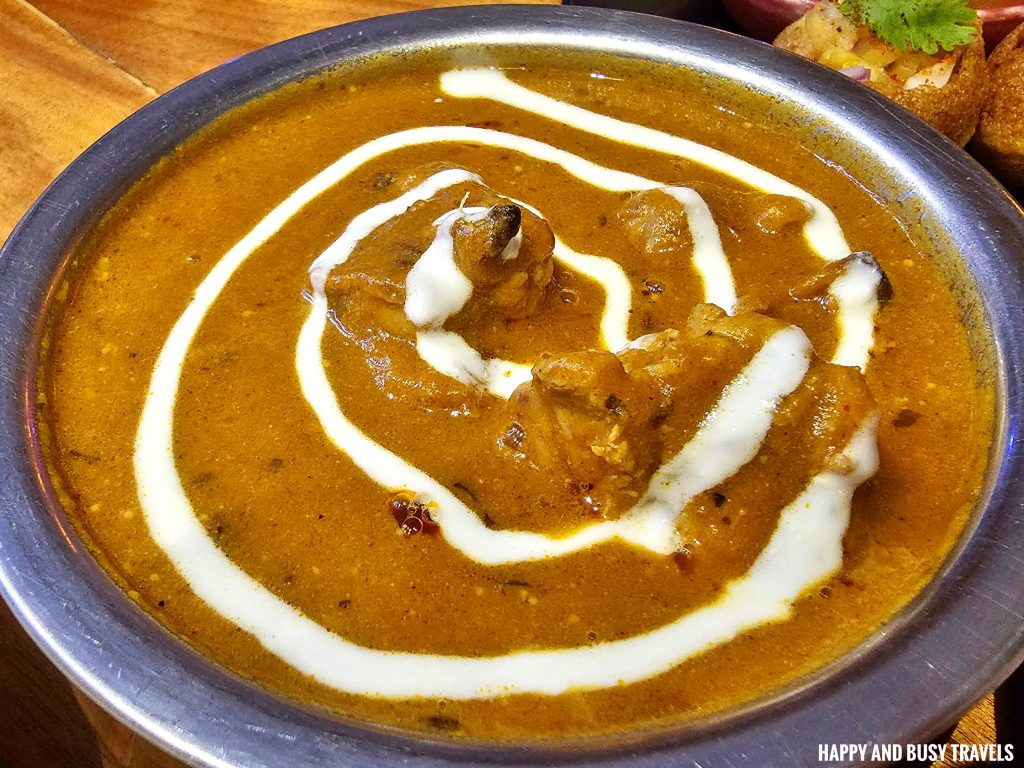 Each of the curry dishes is served with either rice or Paratha.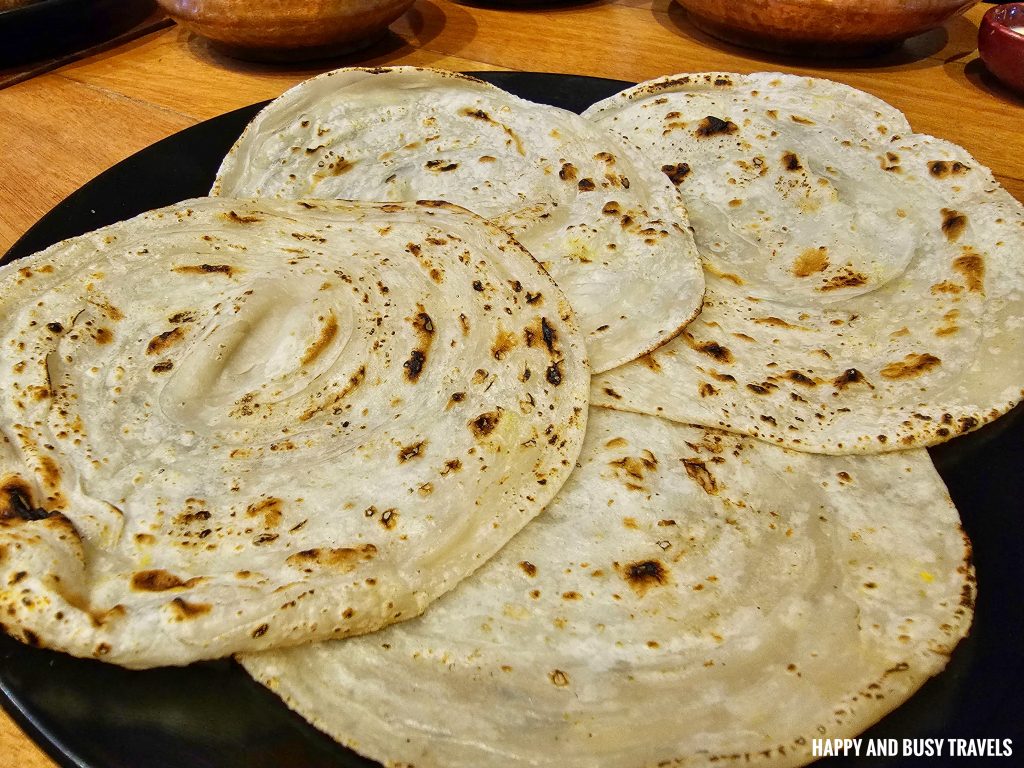 Lamb Hyderabadi Biryani
This is one of the highlight dishes of our dining experience, the Lamb Hyderabadi Biryani. The Biryani rice is mixed with the meat choice, spices, cashews, and fried onions. Topped with an egg, and served with yogurt on the side.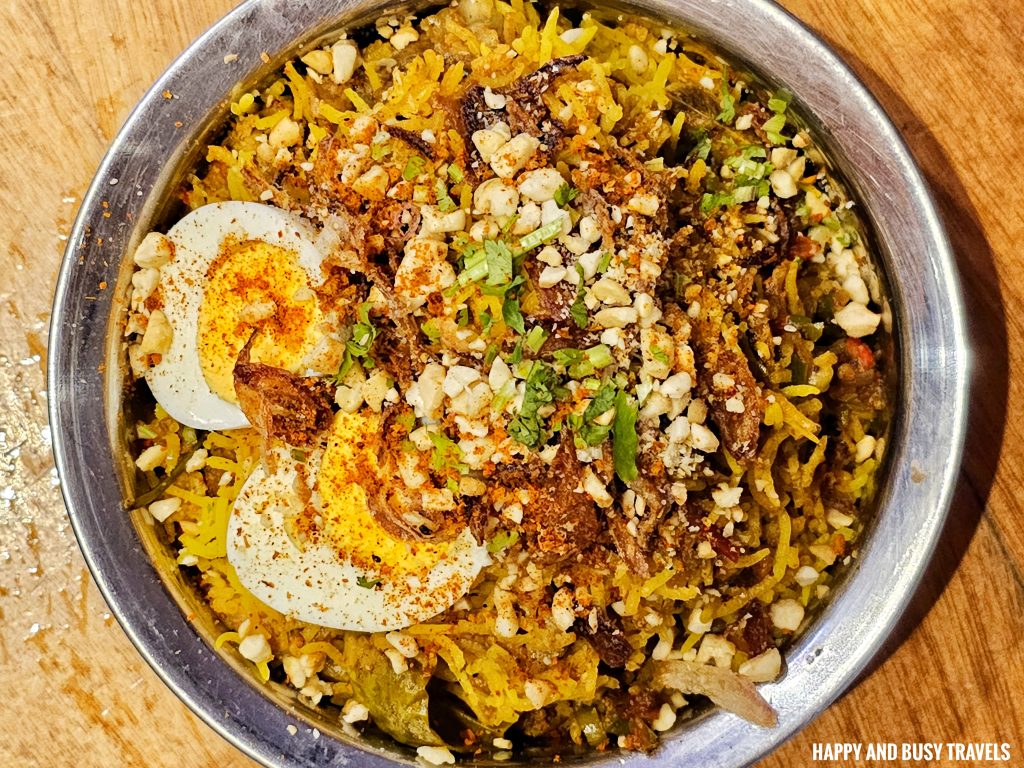 There are three meat choices for this Biryani, Chicken (Php 450), Vegetable (Php 350), and Lamb (Php 650). Of course, we had to try the Lamb because we love Lamb, and as expected this is our favorite dish.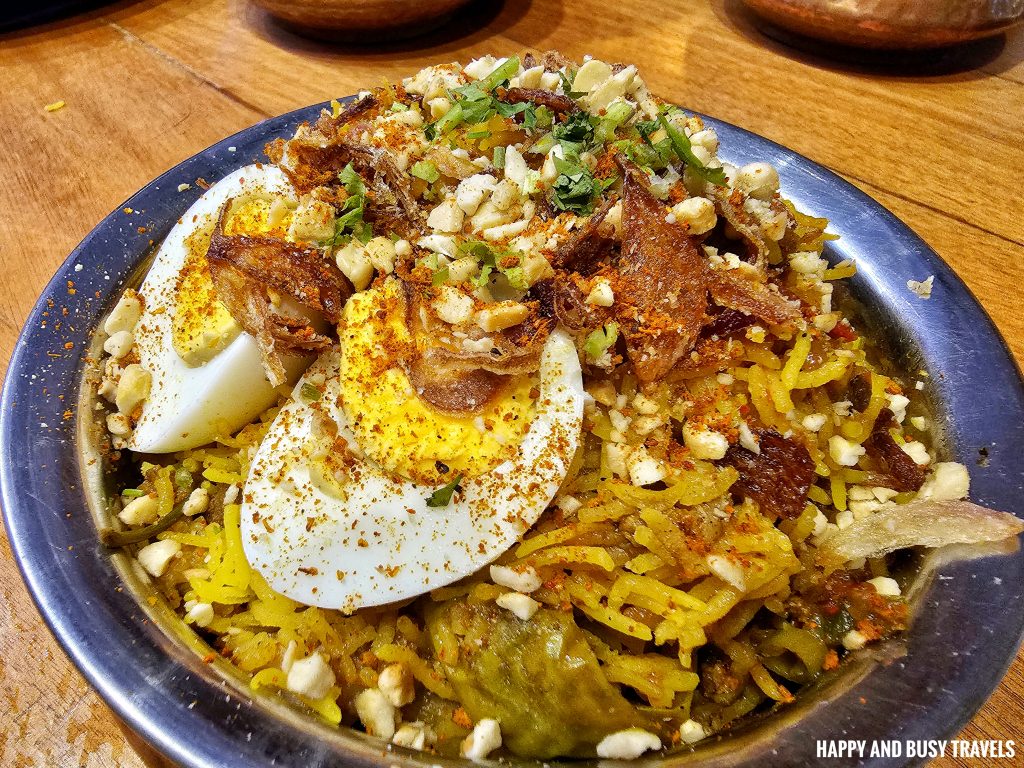 Barfi
For dessert, we had an Indian fudge cake, Barfi. It is mostly made out of creamy milk and cardamom.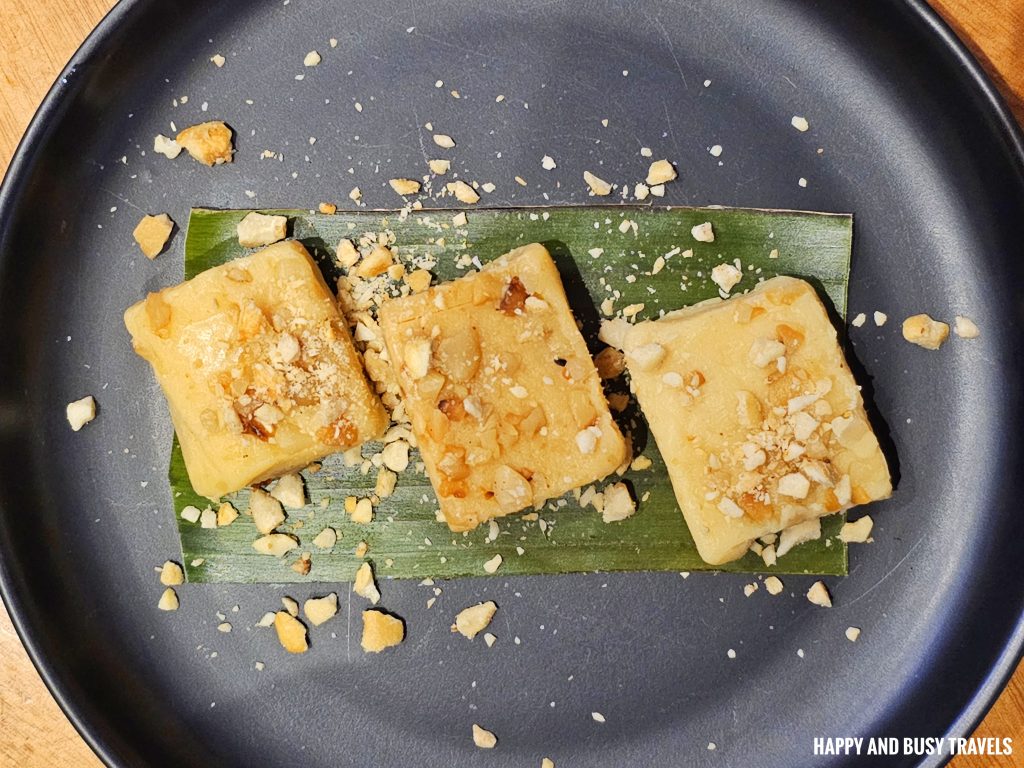 We love this so much that we wanted to buy more of this.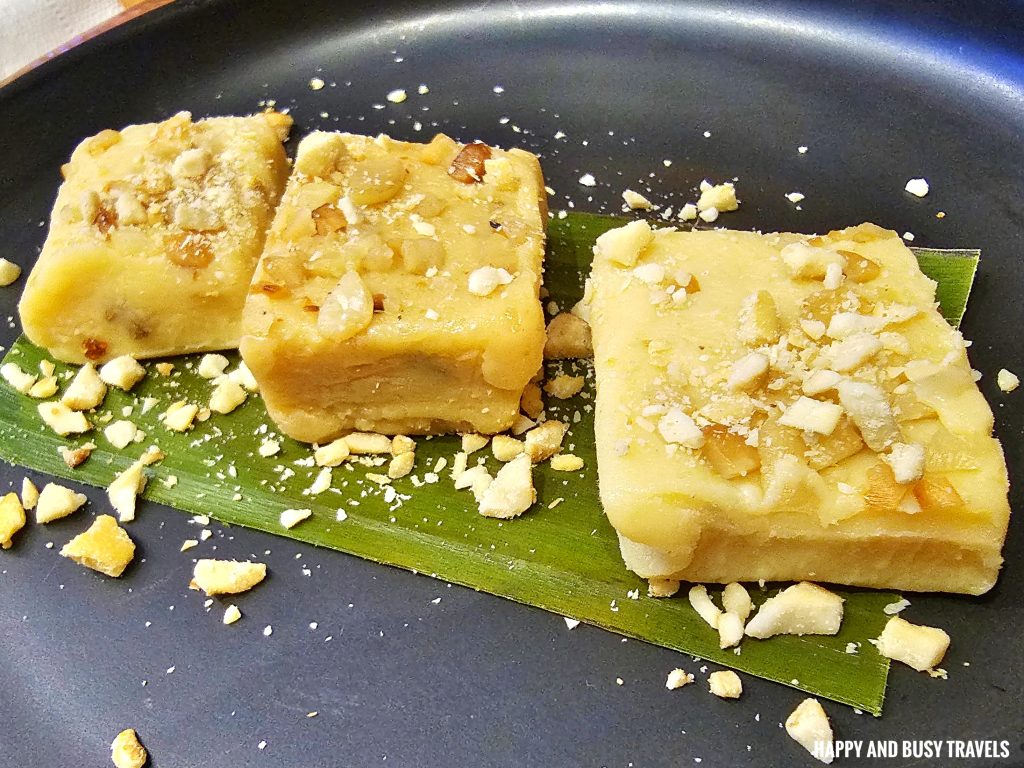 Drinks
They have various usual and unique drinks that we wanted to try, so we picked three out of the 27 drinks that they have.
Pineapple Mint Lassi
They have 4 types of Lassis, and we tried this one. This is made out of chunks of Pineapple, homemade yogurt, and mint. It tasted good and tasted like Lassi with flavor.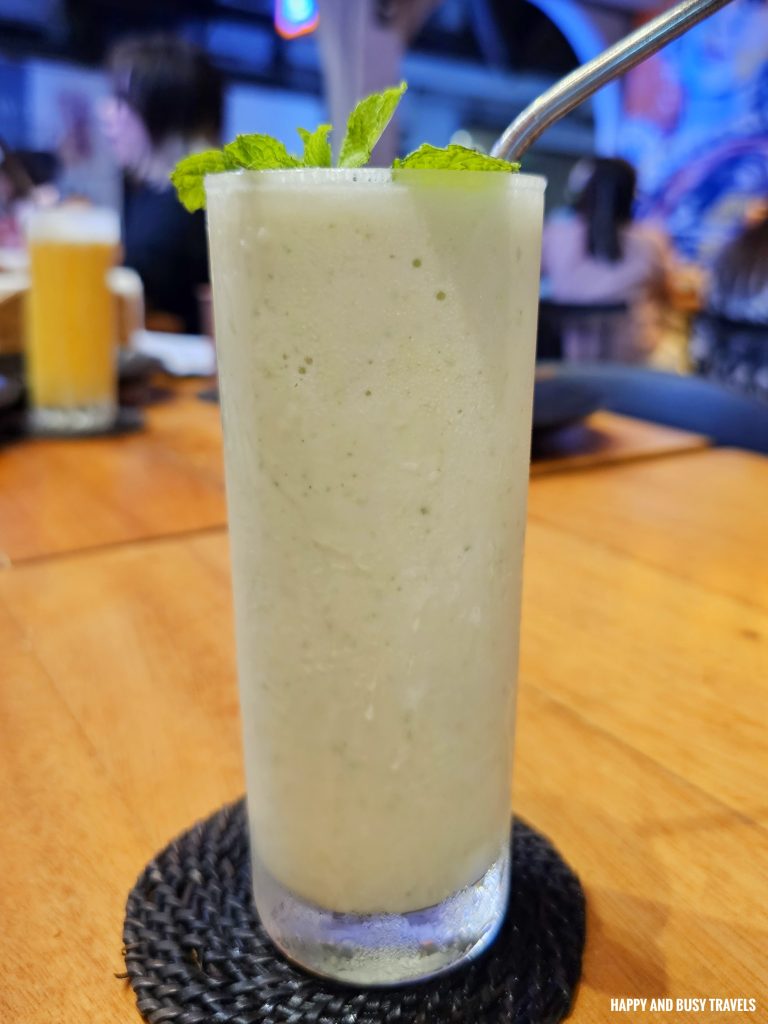 Mango Mastani
Here is one of the unique drinks which is almost a dessert already, the Mango Mastani. This is made out of fresh Mangoes, topped with vanilla ice cream, and sprinkled with pistachio. Of course from the way it looks, it also tastes good!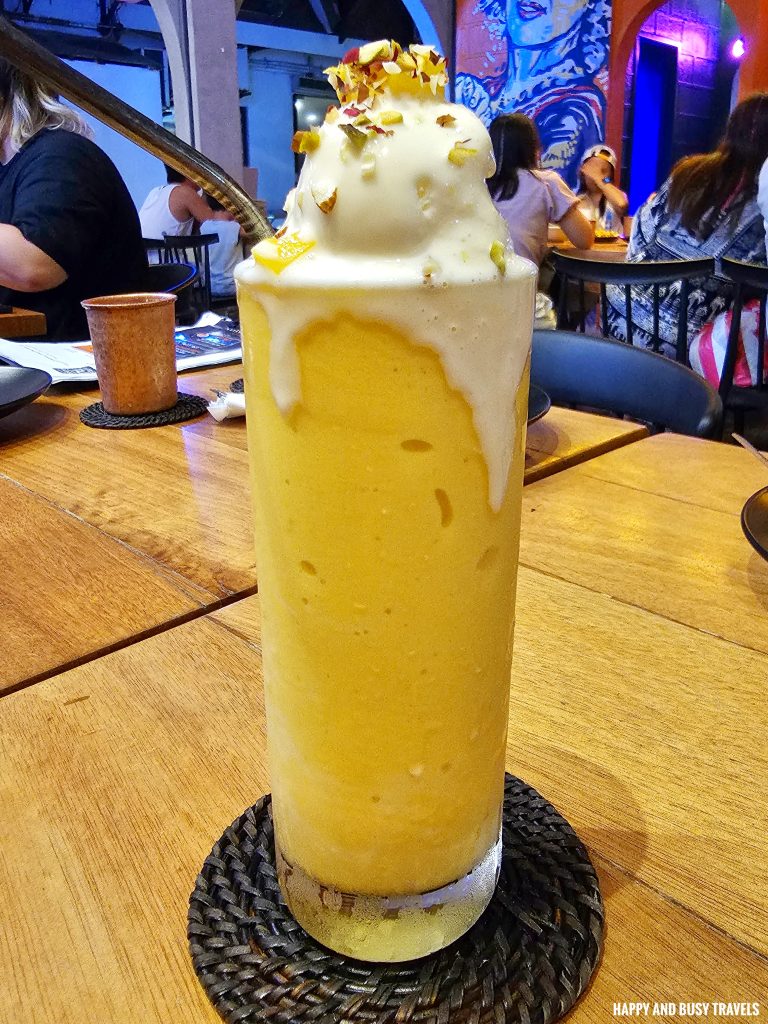 Falooda
Lastly, this is the drink that I ordered, a very unique one, the Falooda. This is an Indian milkshake made with gelatin, chia pearls, vanilla ice cream, rose syrup, and vermicelli. At first, I was like, "VERMICELLI?" Yes, I was questioning the vermicelli because I am not used to seeing it in a drink. But actually, this drink is like a dessert already, and the vermicelli is like a gelatin in the drink too.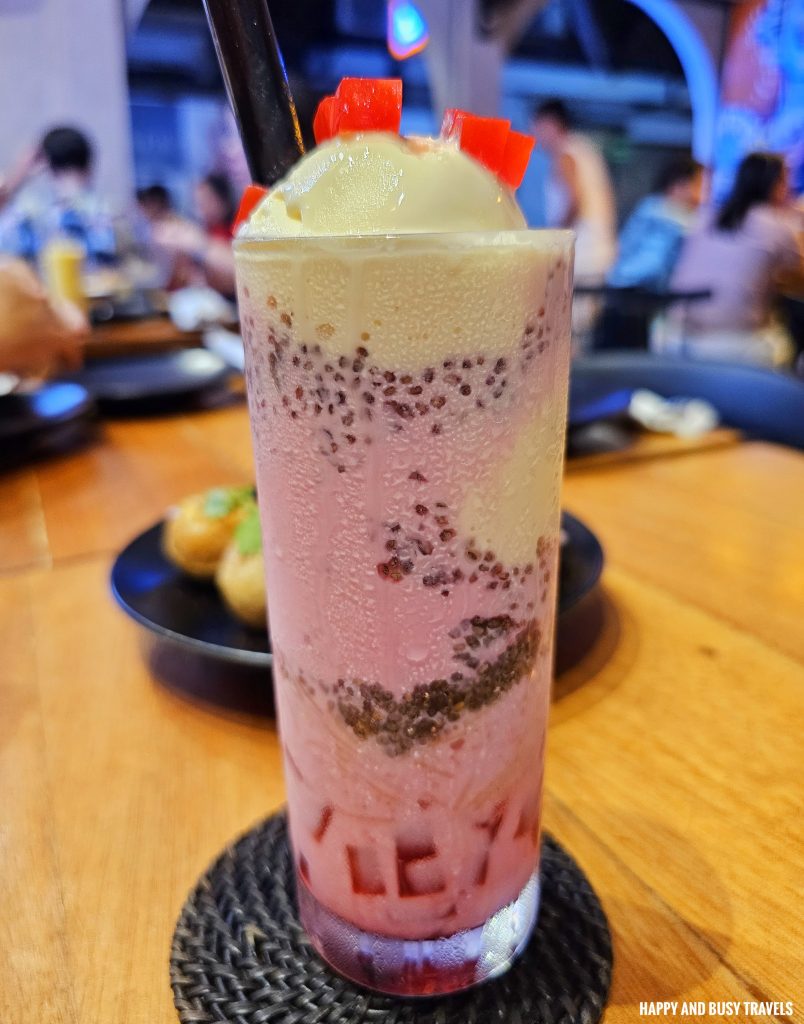 Menu of Little Taj Boracay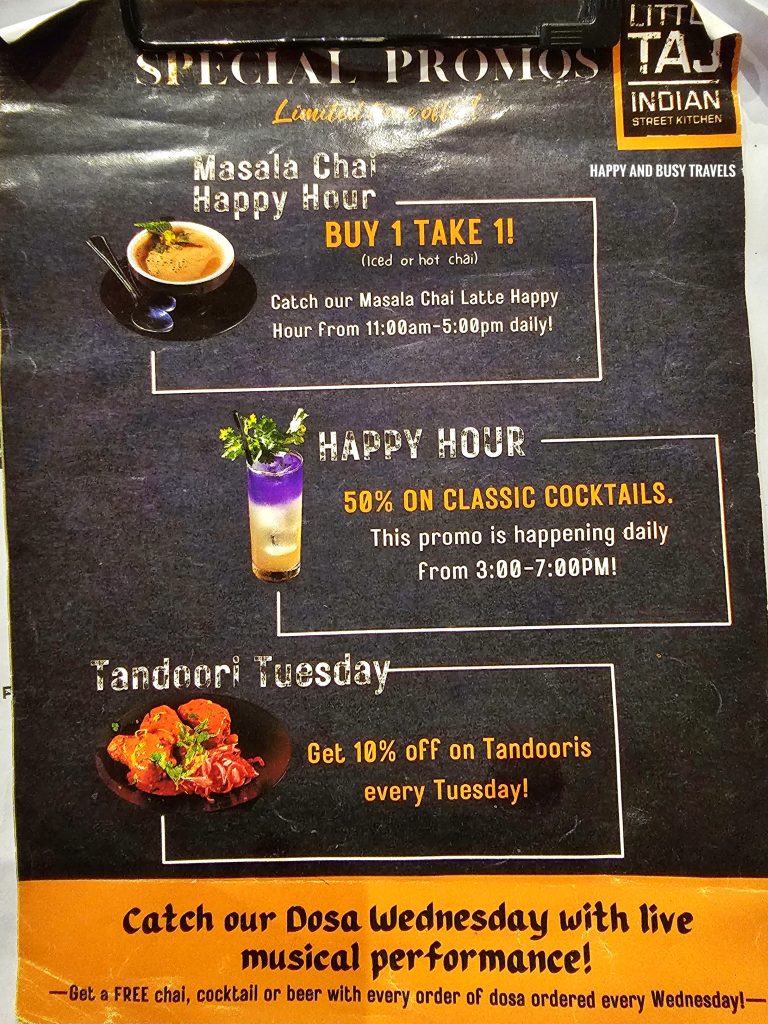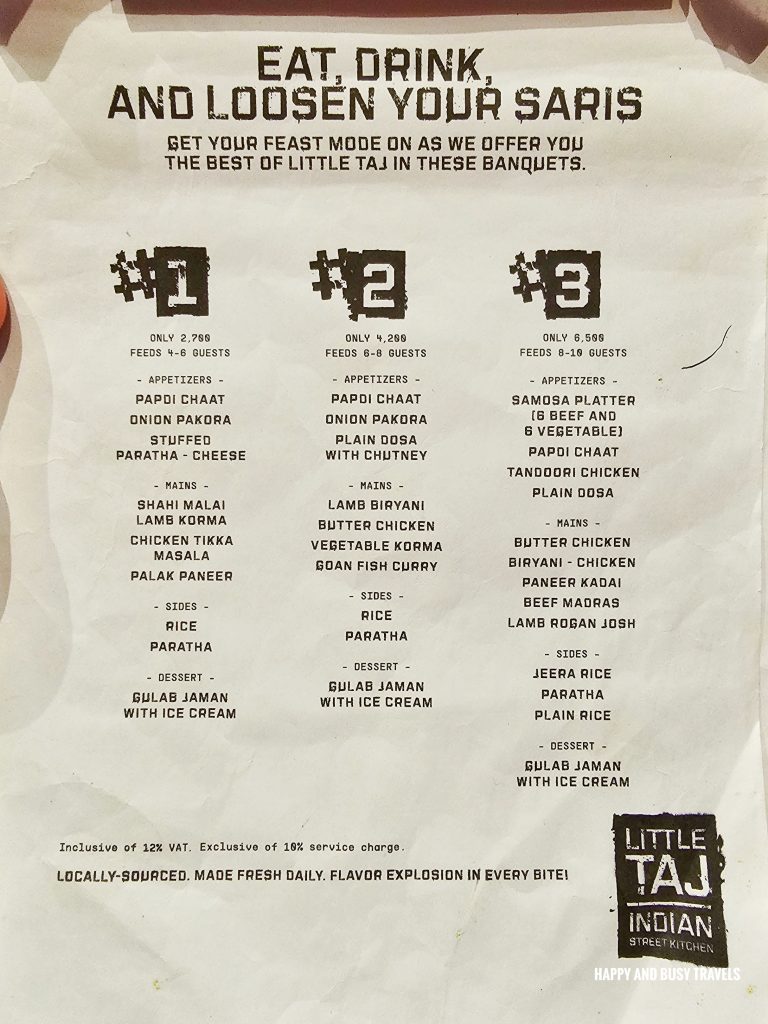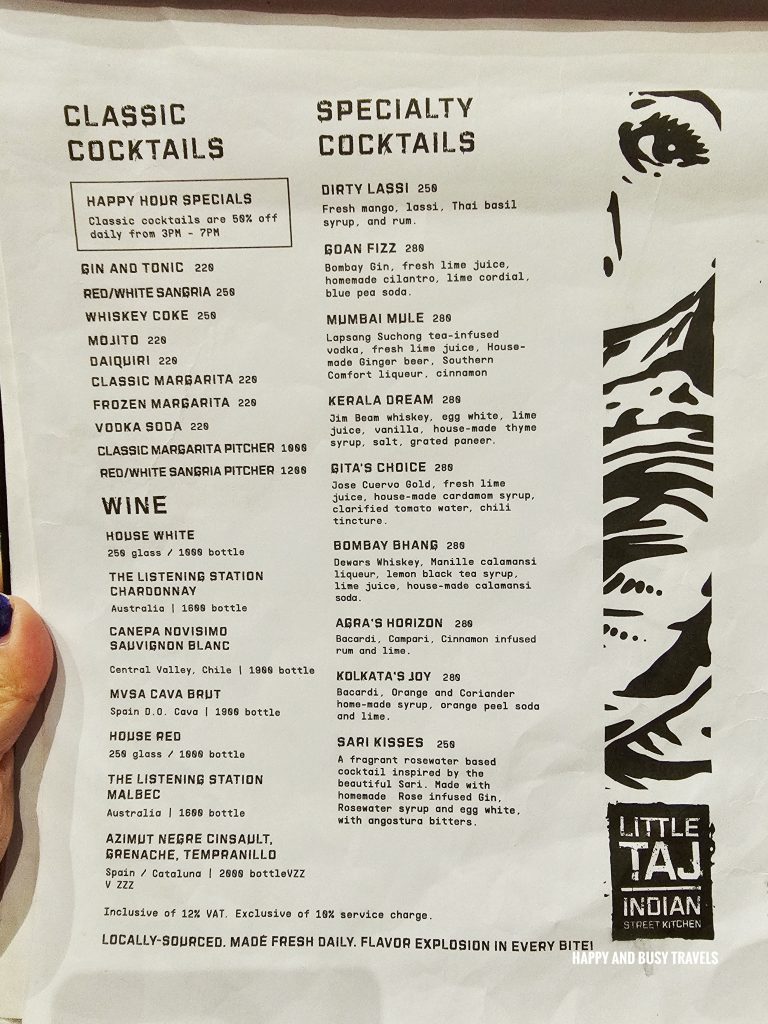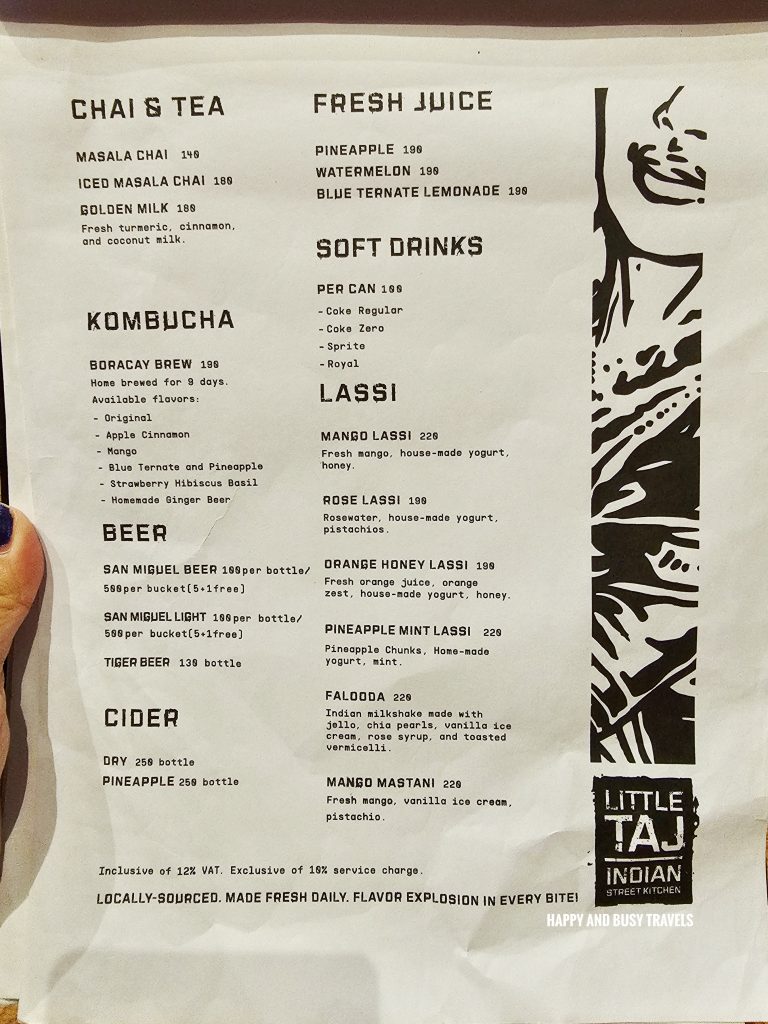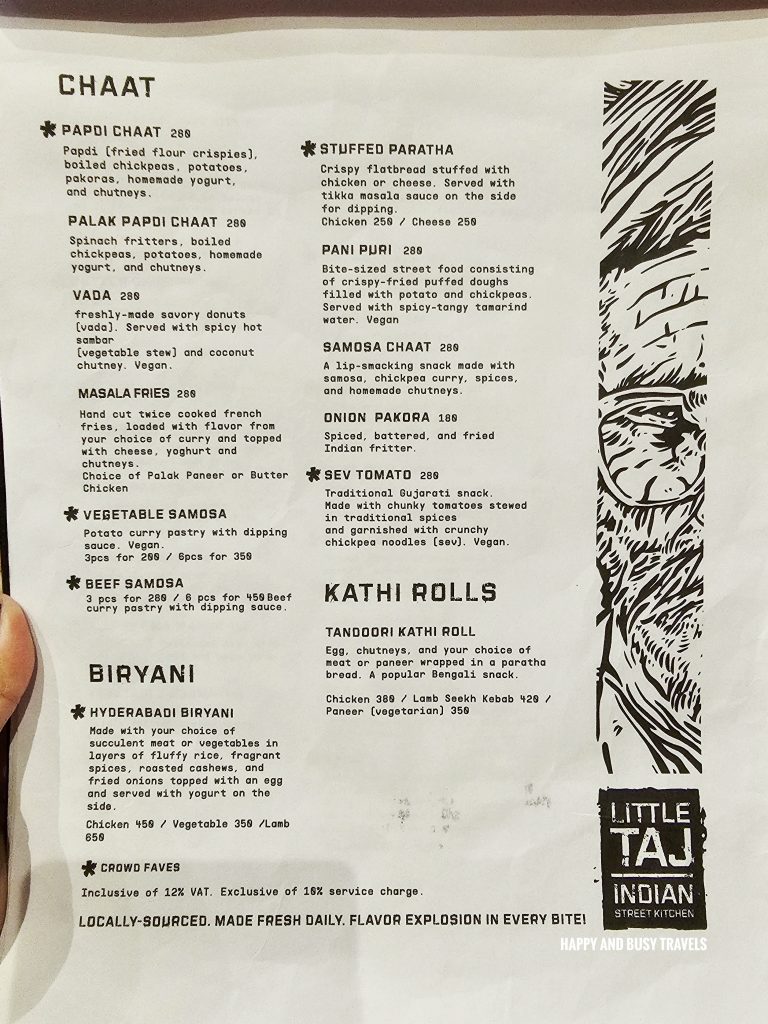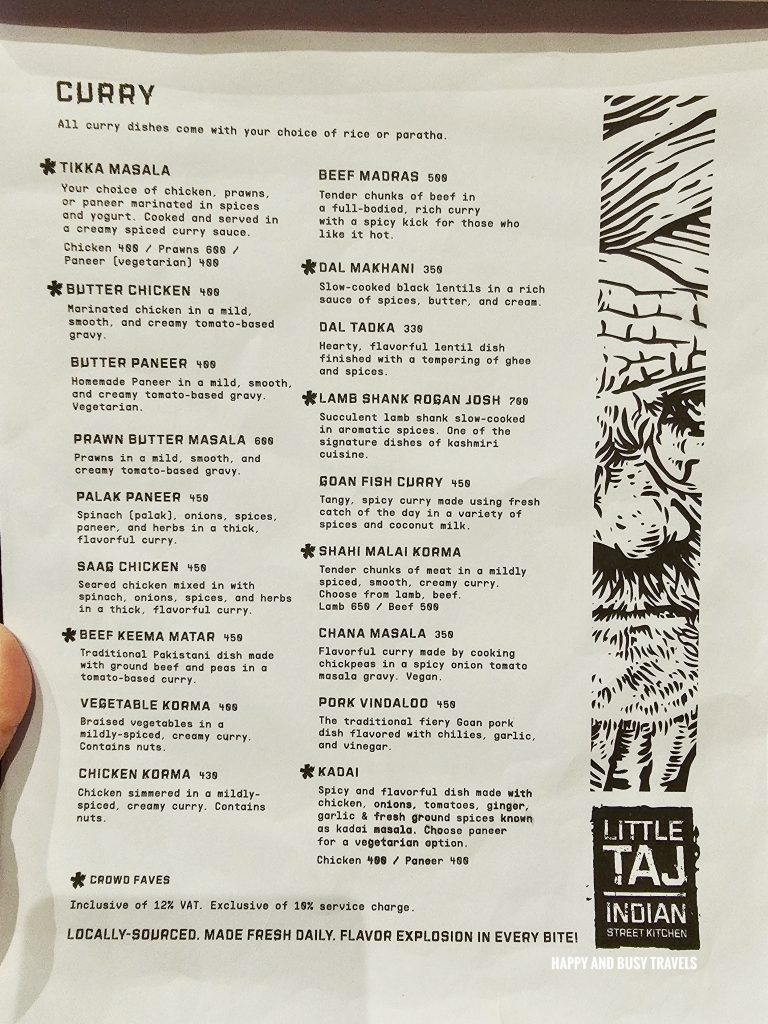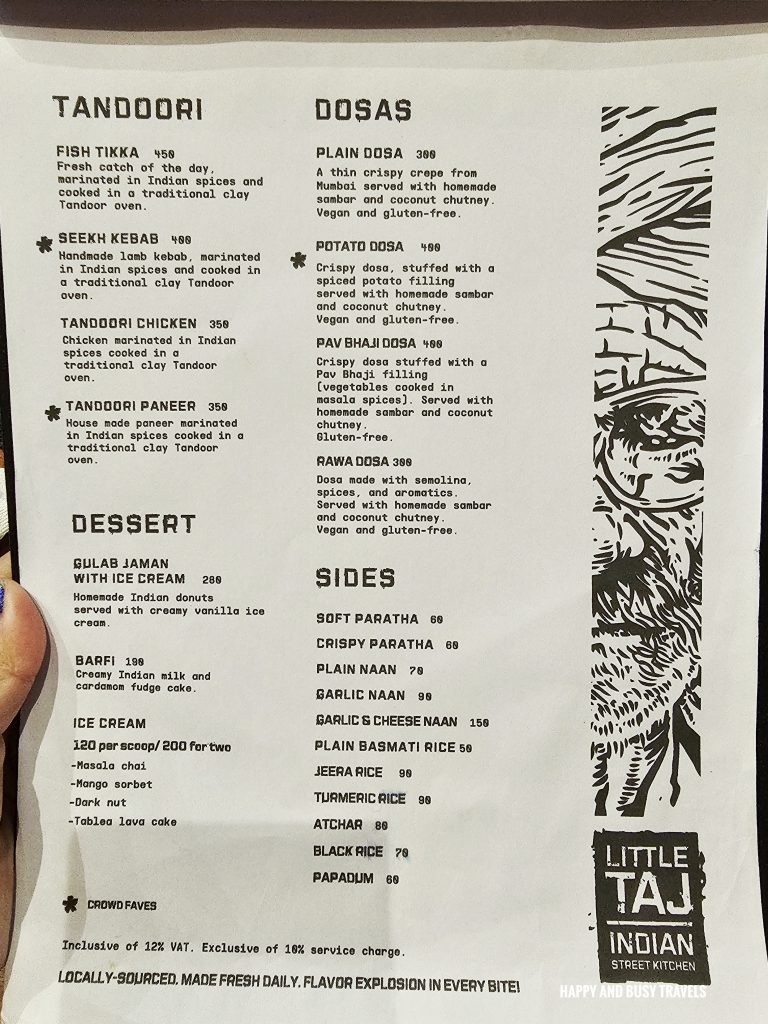 Happy and Busy's Smileys for Little Taj Boracay
Overall, we love the dishes of the restaurant. They have given us quality Indian Food, plus their service is good.
Food

Location

Ambiance

Value for money

Service

Comfort Room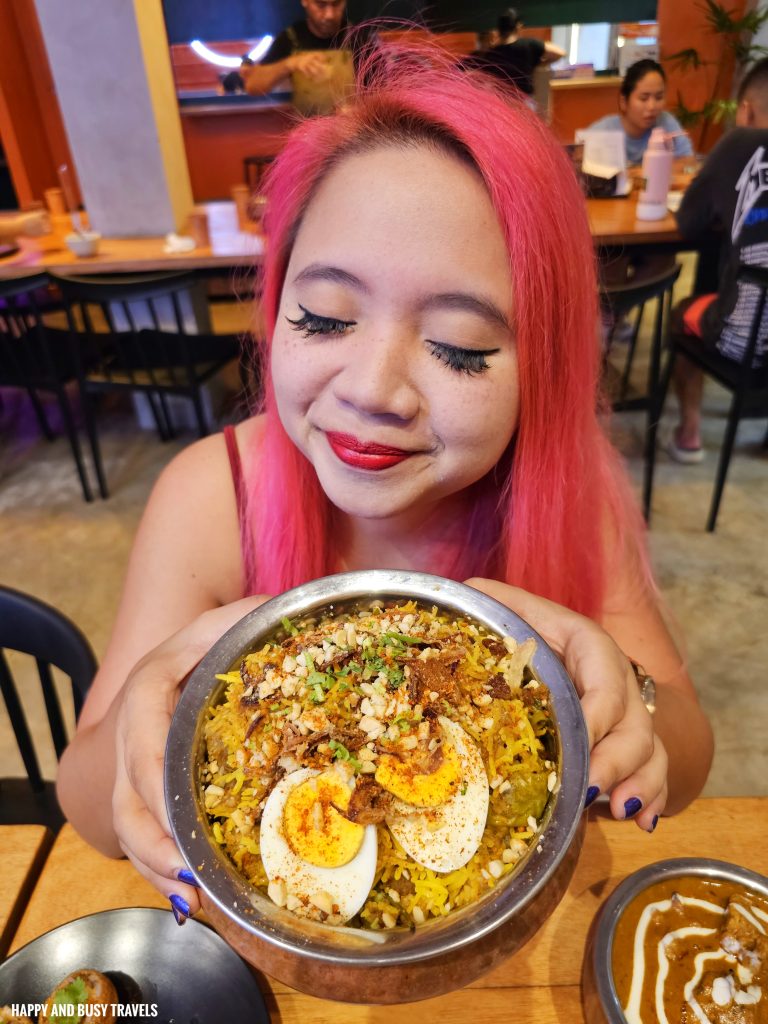 More exciting food and drinks reviews are at https://happyandbusytravels.com/category/food-and-drinks/ so do not forget to check it out!
Like! Follow! Subscribe! to our social media accounts: