Nonies Boracay
Vegan food, and Healthy food is hard to come by in Boracay, so we were glad when we saw Nonies Boracay. If you are asking where to eat, this is one of the restaurants that you have to try when you go to Boracay.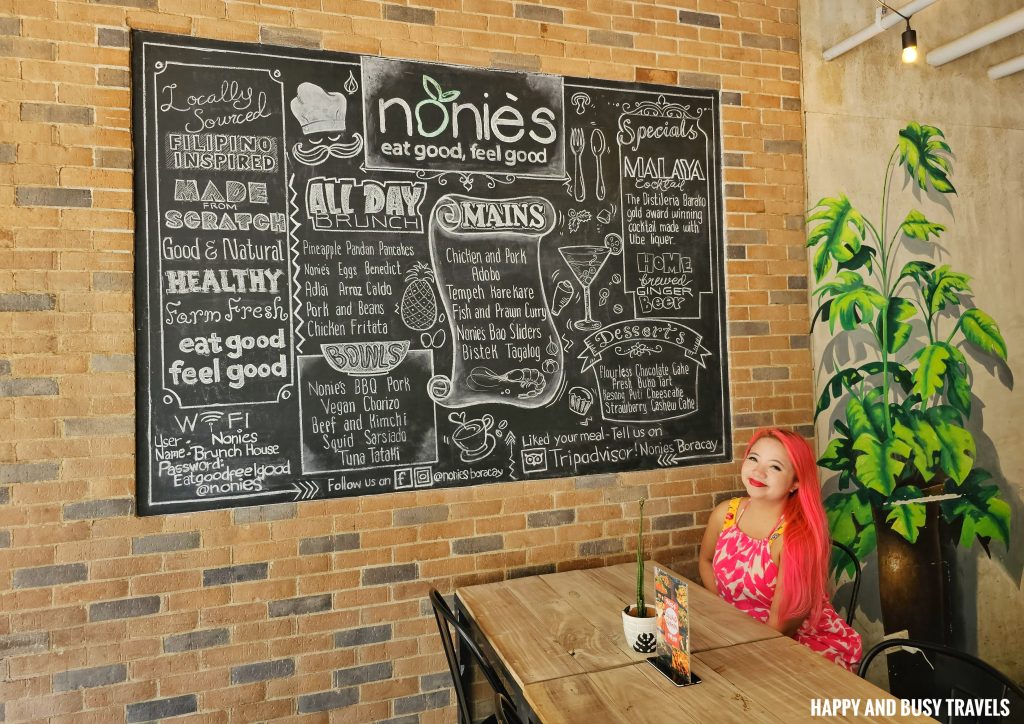 Important Information
Facebook: Nonie's Eat Good, Feel Good
Operating Hours: 10 AM – 9 PM
Contact Number: 0912 394 8948
Email add: [email protected]
Payment Options: Cash, Credit Card, GCash
Dining Options: Dine In, Take out
Address: Hue Hotel and Resorts, Station 2 (opposite Boracay Tropics Hotel), Boracay, Philippines
Google Maps Link: https://goo.gl/maps/
Inside Nonies Boracay
The dining area of Nonie's Boracay is airconditioned so it is a very refreshing area to dine in specially with the heat of Boracay island. Just like their sister restaurants in Boracay, they also have an open kitchen wherein customers can see what is happening inside the kitchen.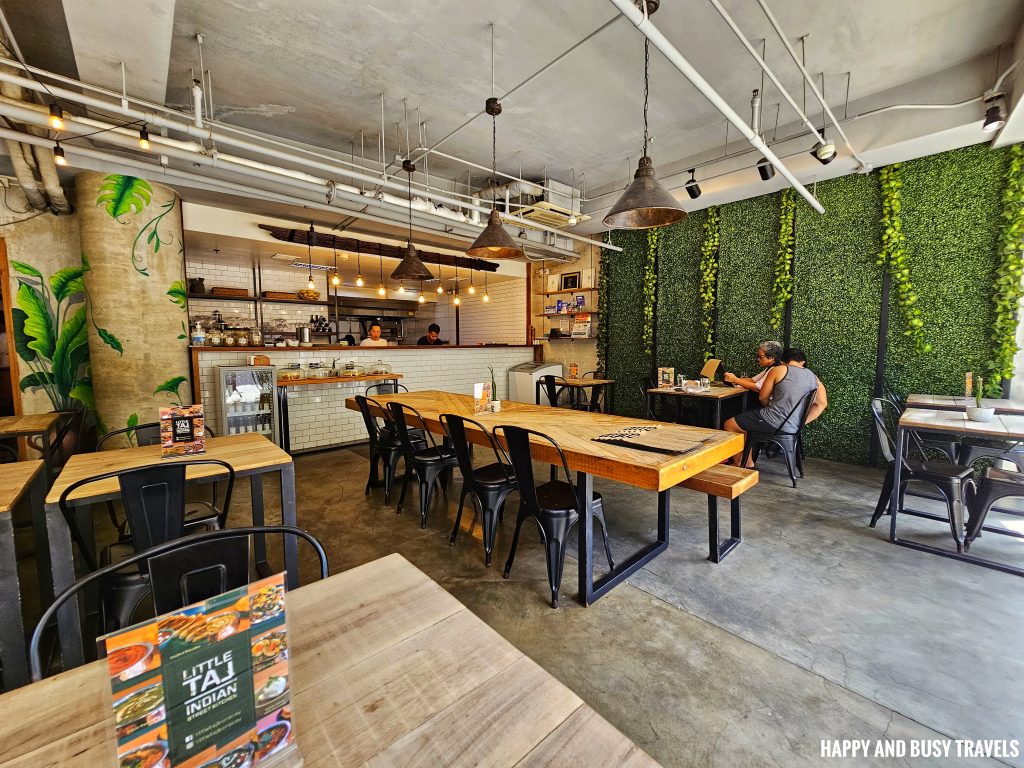 The Dishes of Nonies Boracay
Here are some of the bestsellers that we tried.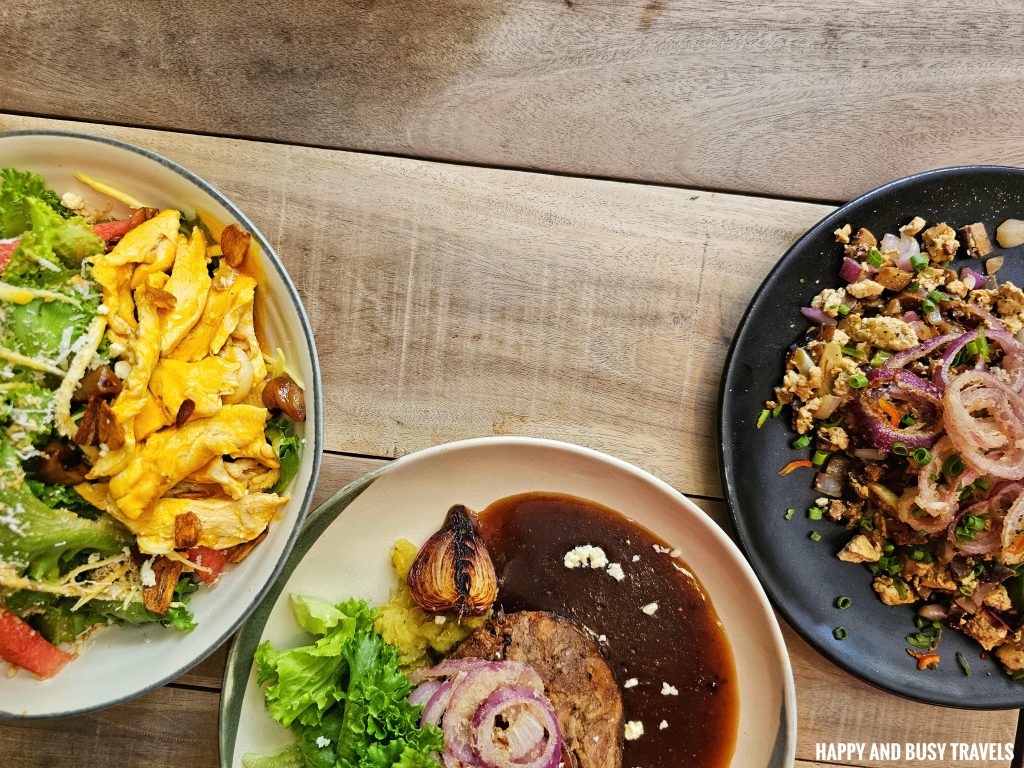 Chicken Adobo Salad
To start off, we had Chicken Adobo Salad.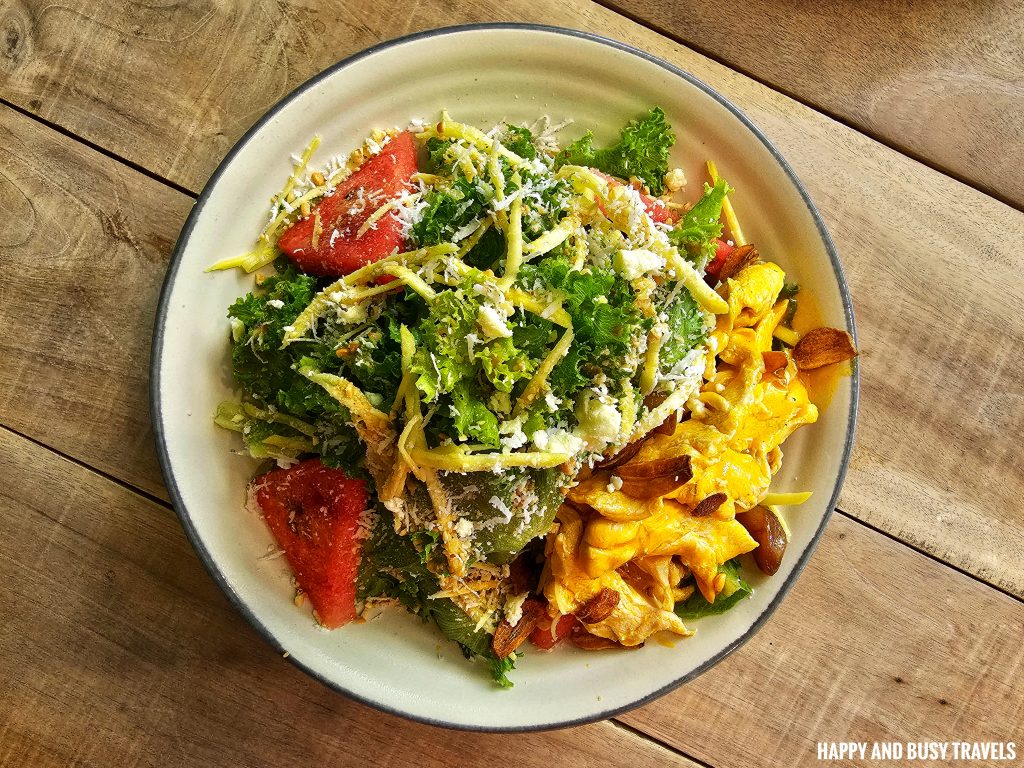 It has Chicken, roasted Garlic flakes, Watermelon, Lettuce, Buffalo Cheese, Nuts, shreds of Green Mango, and Coconut shreds. This dish is good for up to 3 persons.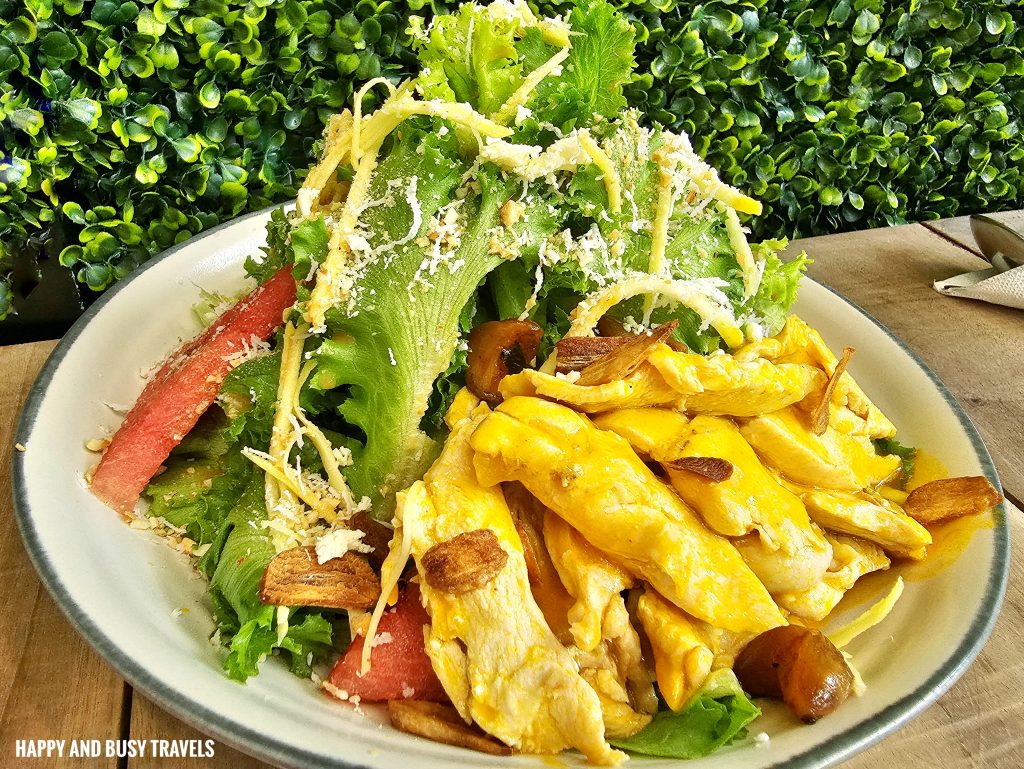 Bistek Tagalog
This is one of my favorites in the restaurant, the Bistek Tagalog with a twist. It is not the usual Bistek Tagalog that we are used to because it is plated like another dish.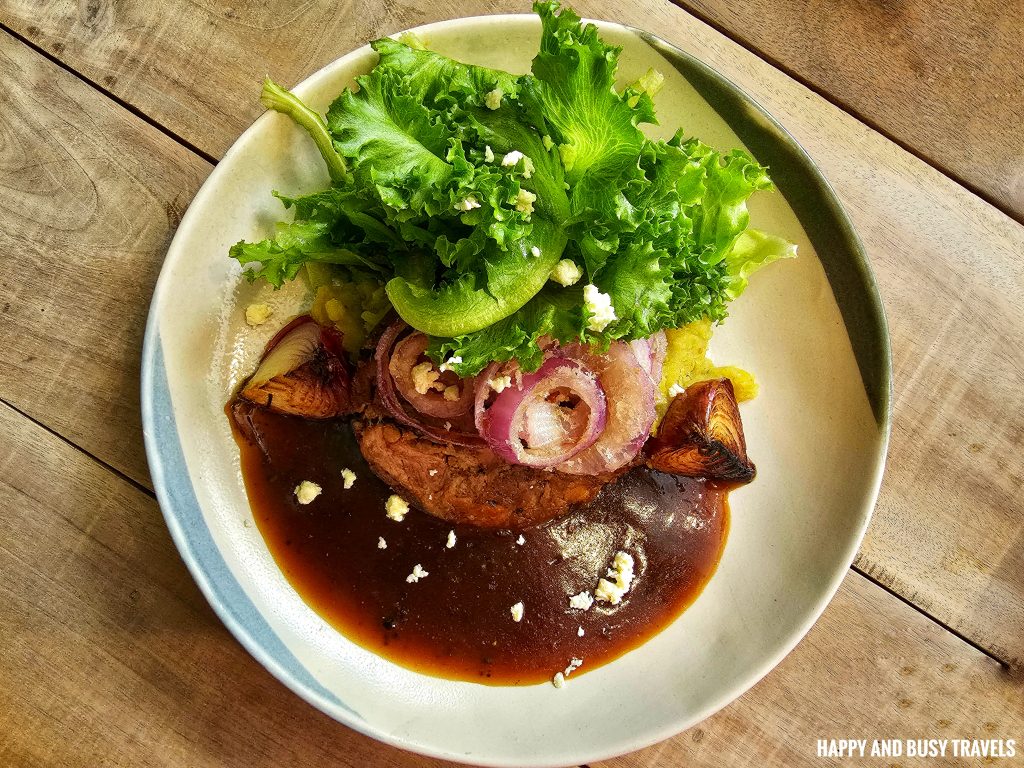 It has a big slab of beef on the middle, a LOT of Onions, Cheese, Lettuce, and Mashed Potato.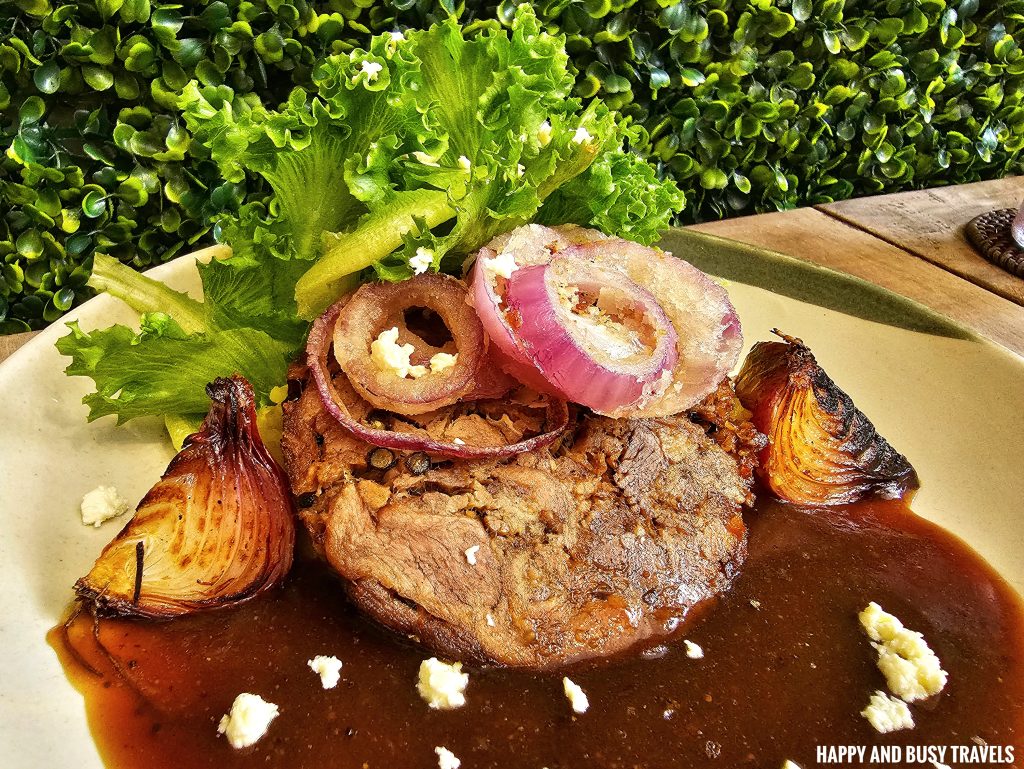 This dish is good for one to three persons.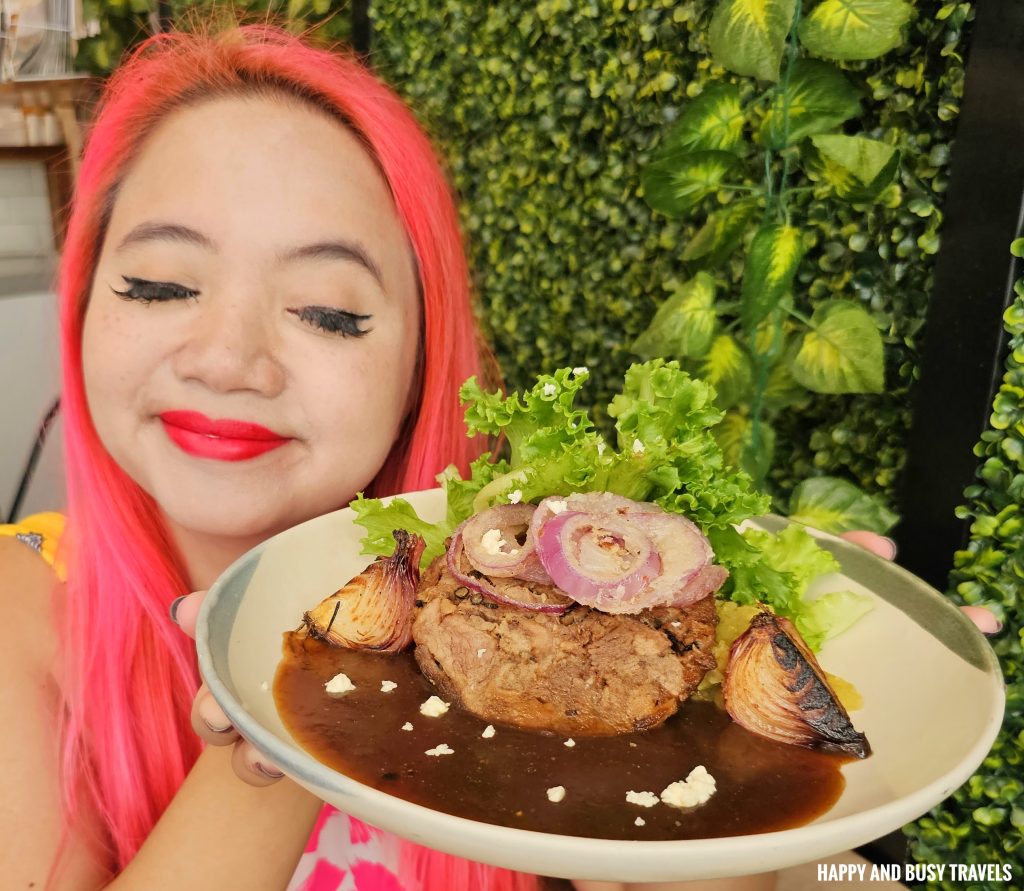 Instead of the Mashed Potato, you can have it in rice. You may choose between the plain white rice, or their black rice.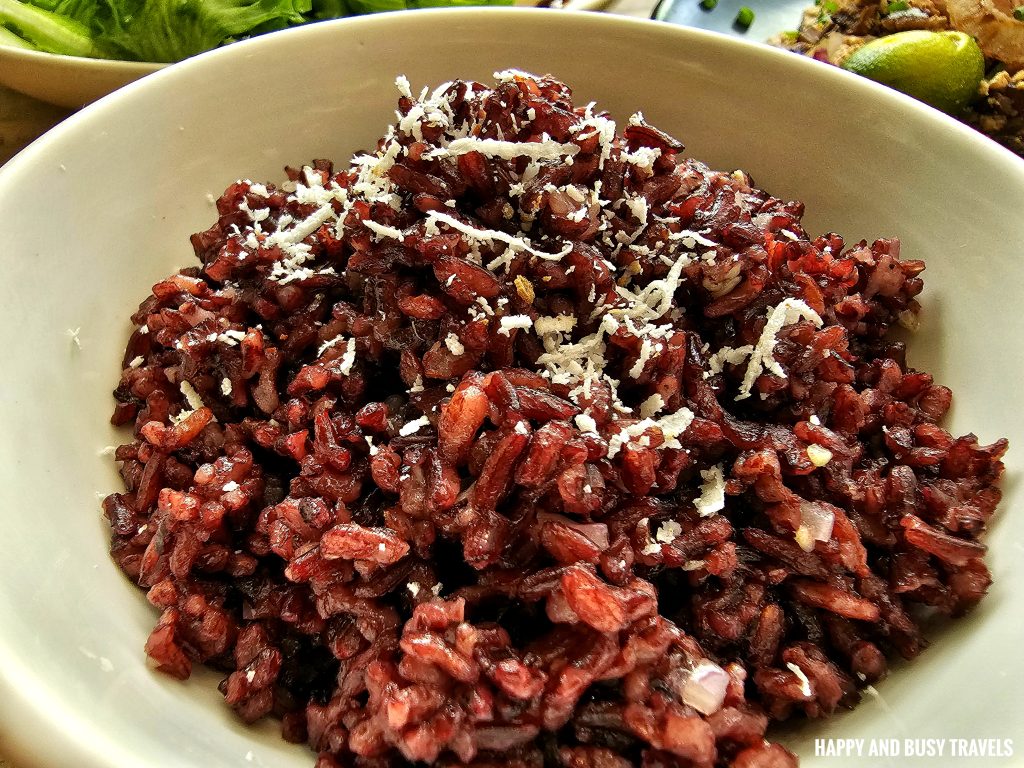 Vegan Sisig
For my Vegan friends, this is the restaurant tha you have to go to because they have carious Vegan dishes including this Vegan Sisig.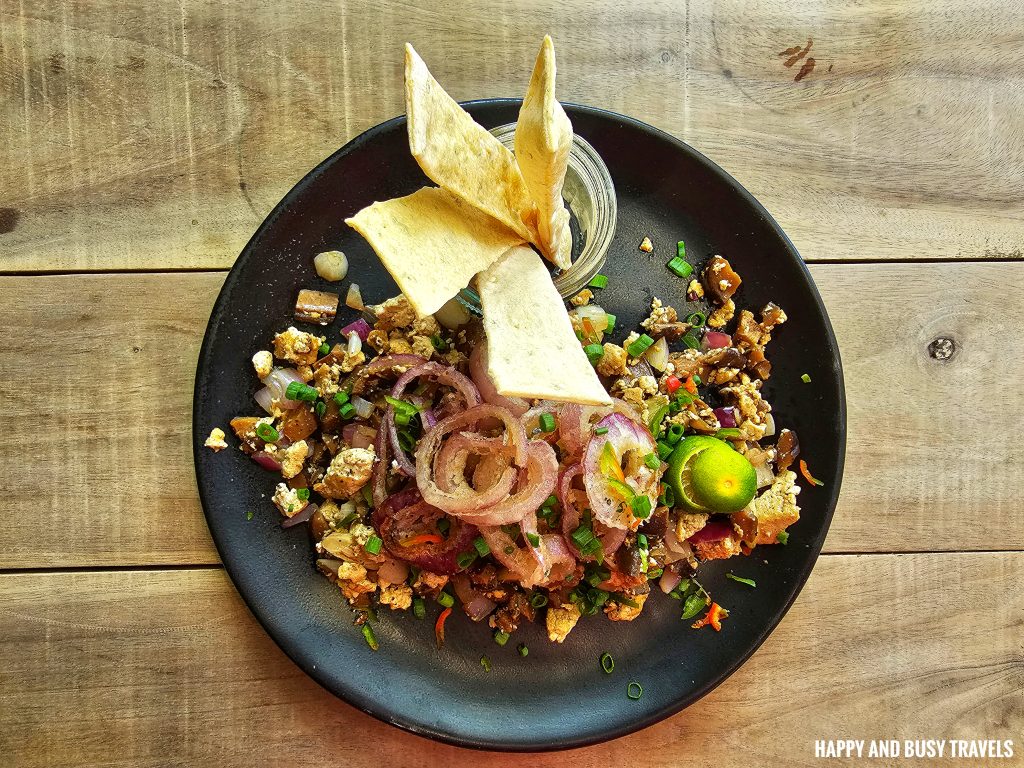 The meat here is made out of Tofu, and it has Mushrooms, lots of Onions, Spring Onions, and baked Lavosh. I can finish this by myself but this is good for up to three persons.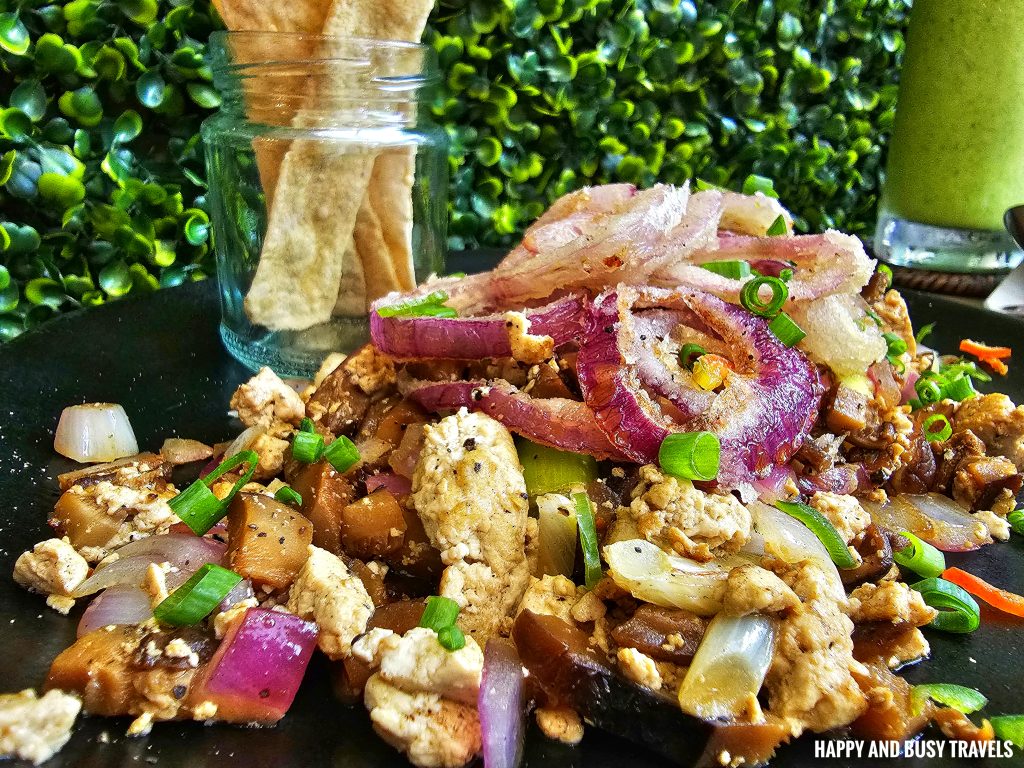 Kesong Puti Cheesecake
For me, dessert is essential to complete my dining experience, so we ordered Kesong Puti Cheesecake.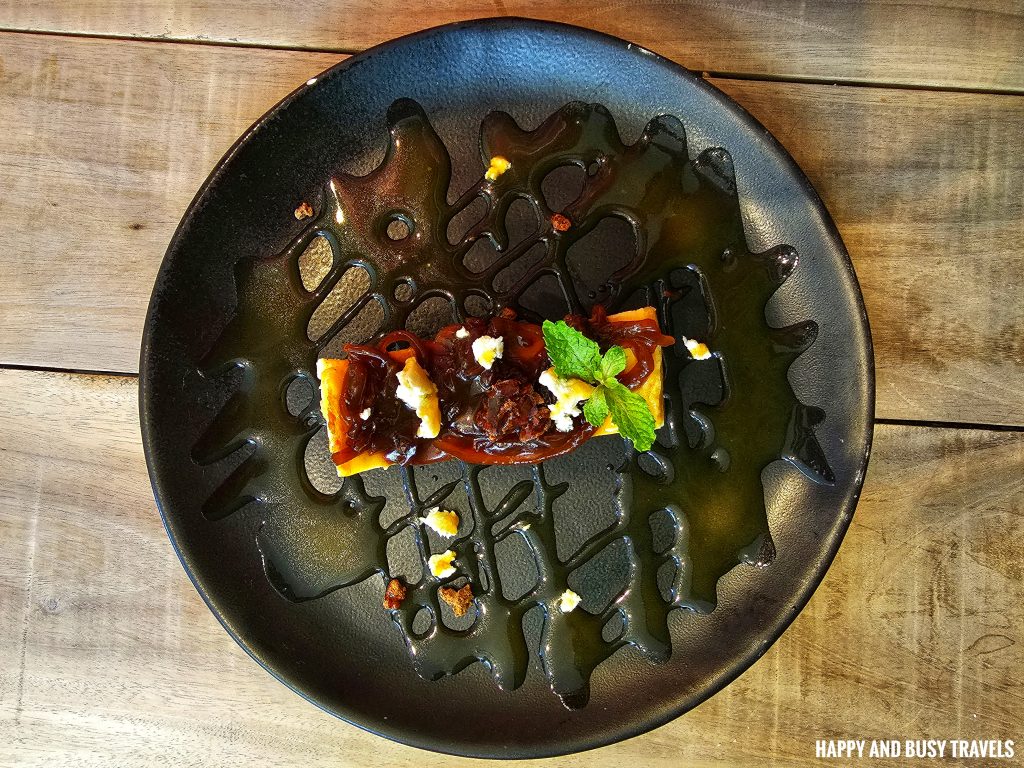 I actually did not taste the "Kesong Puti" usual taste in the cake but I love the cake! The actual cake is not very sweet but it is topped with the sauce which is sweet so it is all together balanced. It has KEsong Puti shreds, Wallnuts, and I think the long shreds are Bukayo which is a local delicacy made out of Coconut shreds with sugar.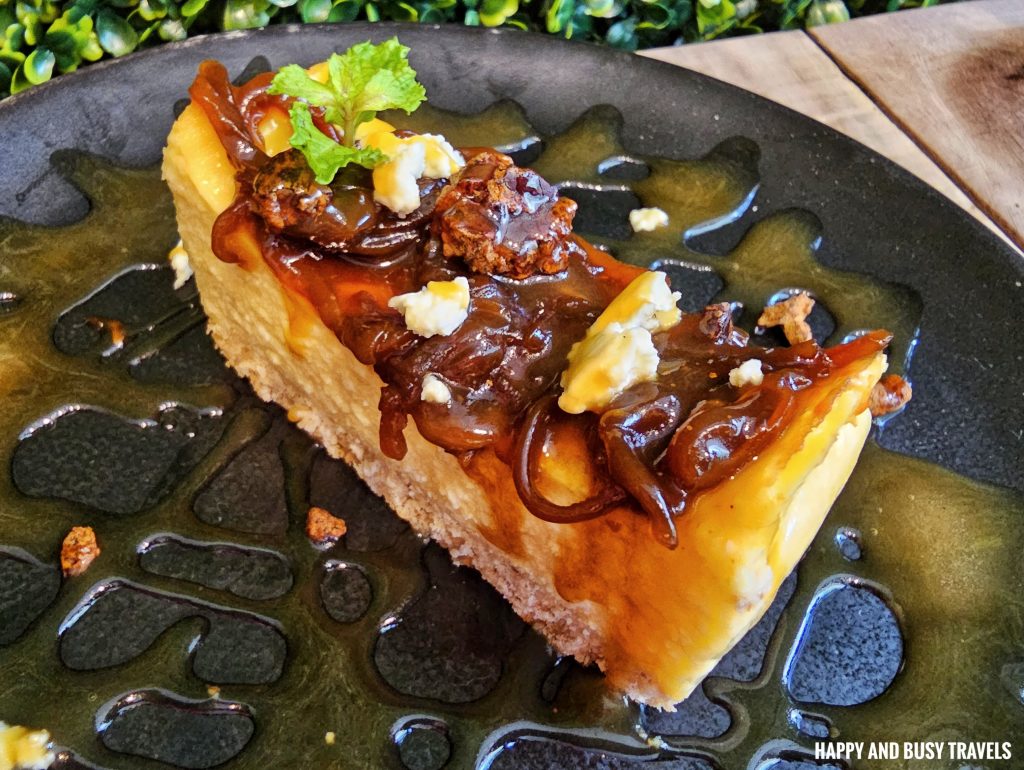 As reflected in the picture below, YEAH I enjoye the cake! Hahaha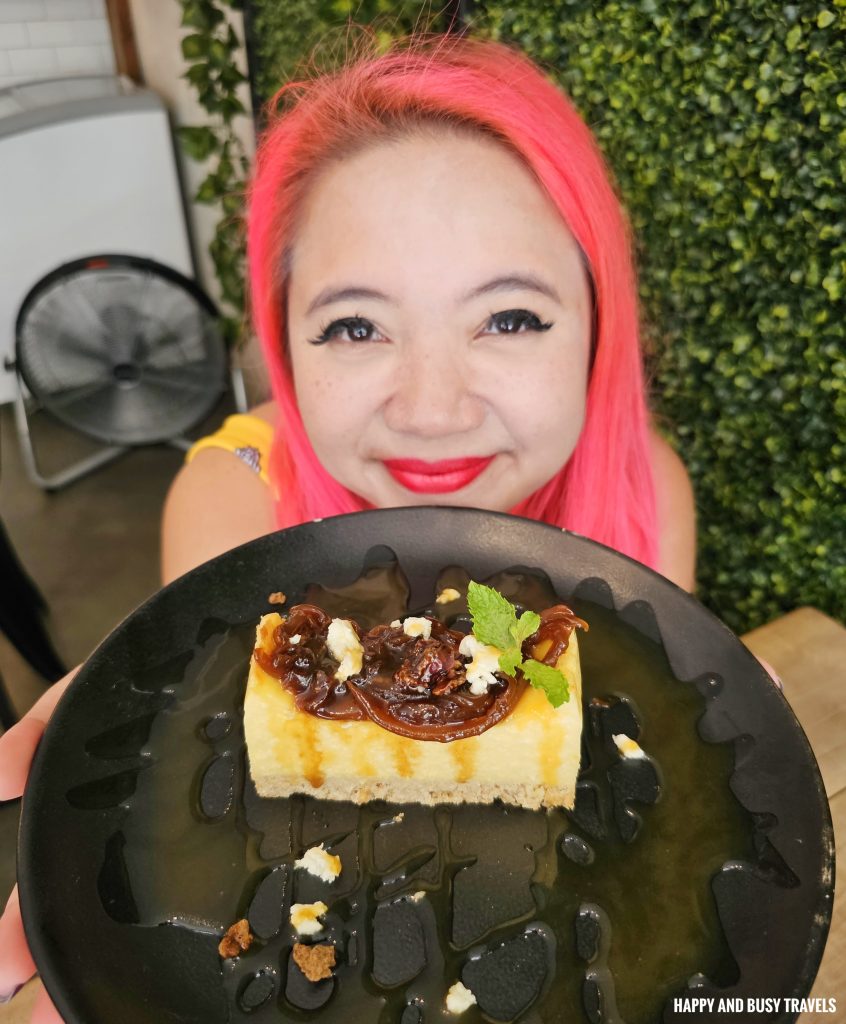 Smoothies
When I saw their menu, I immediately know that I have to order their smoothies. So we ordered Malunggay Pineapple,  Mango Turmeric Ginger, and Strawberry Thai Basil. I ordered Malunggay Pineapple even thoug I do not eat Malunggay, but to my surprise I love the drink so much I want to get two more! Hahaha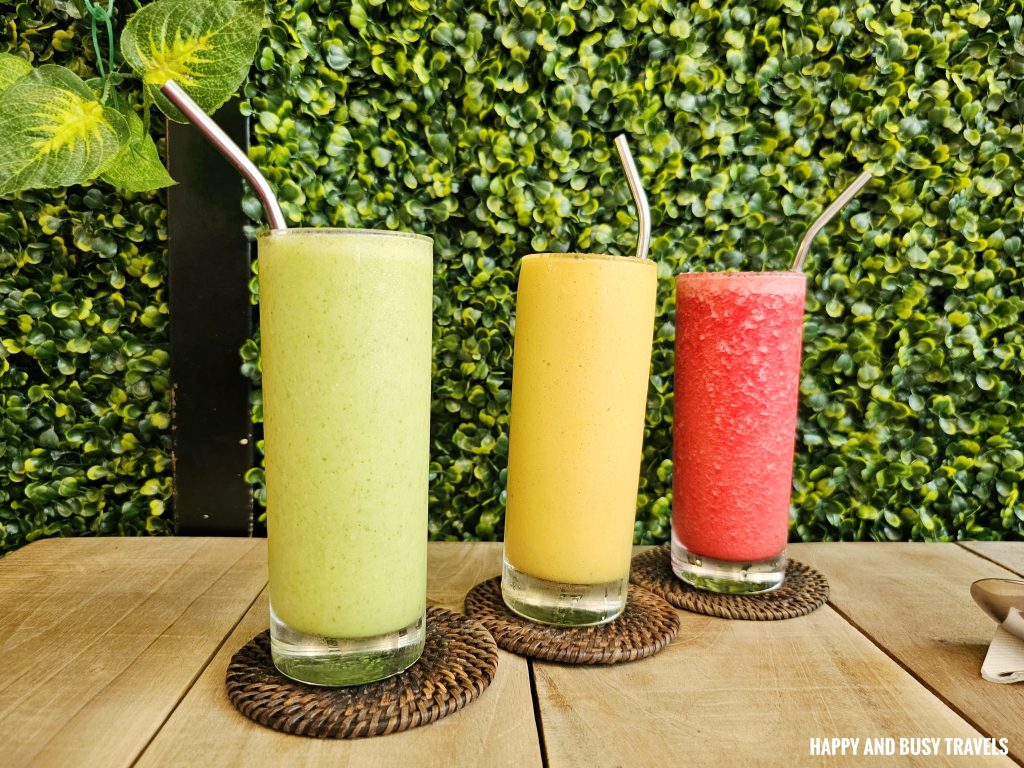 All of the smoothies are topped with Chia Seeds which added to the nice texture while drinking the smoothie.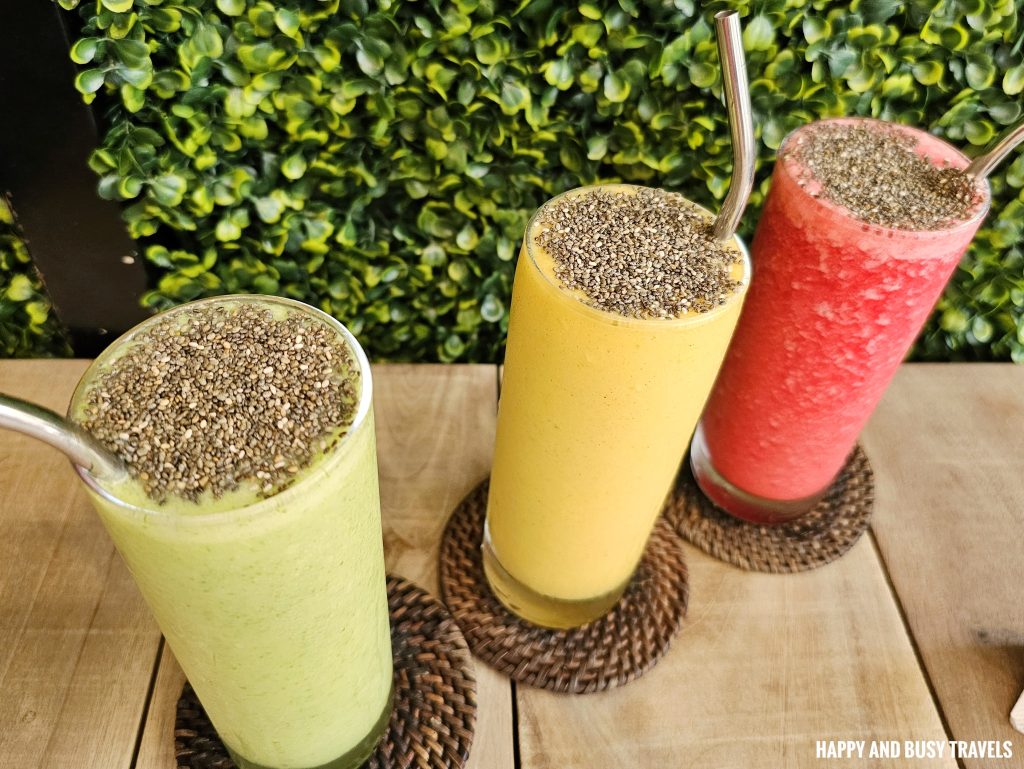 Menu of Nonies Boracay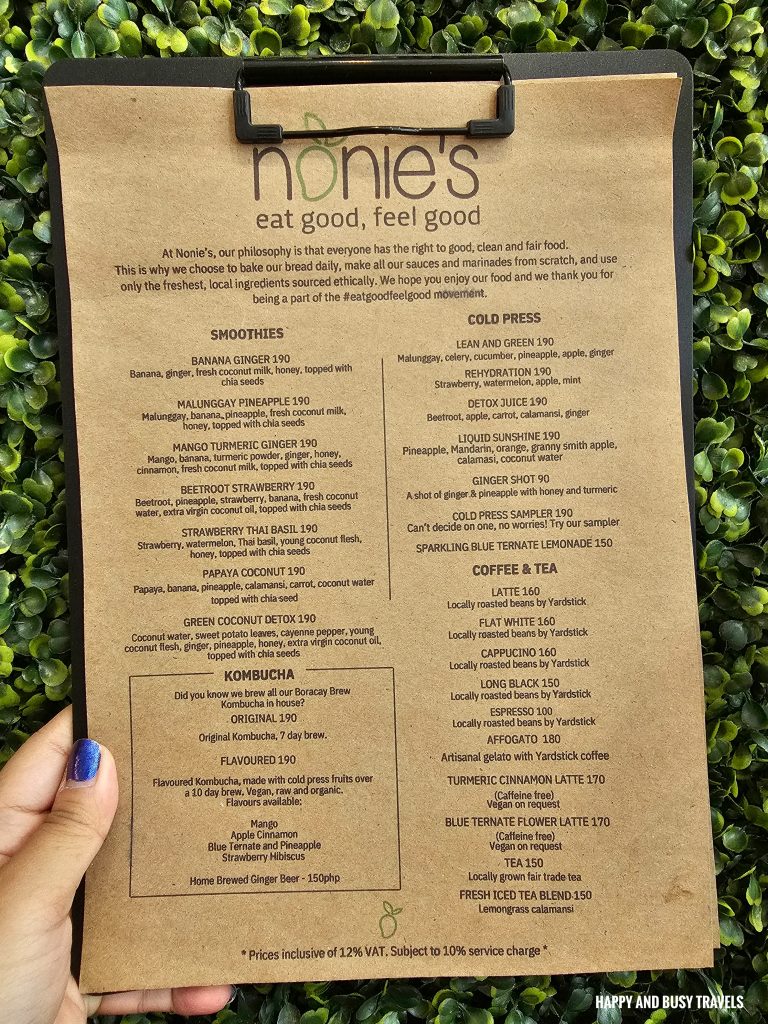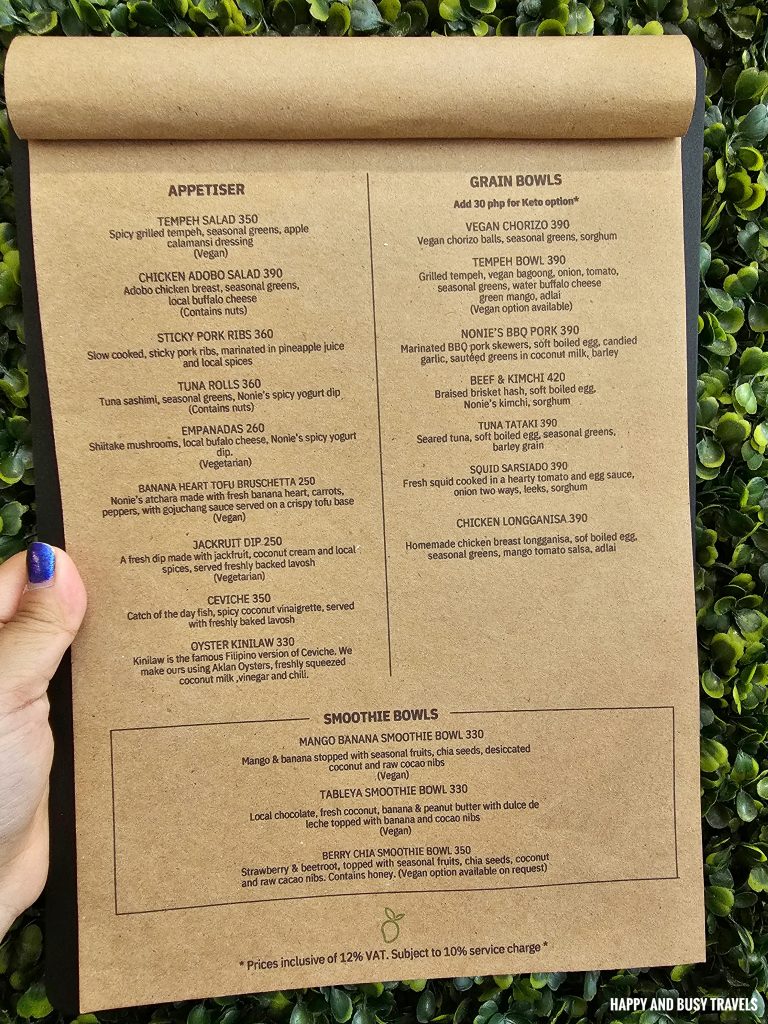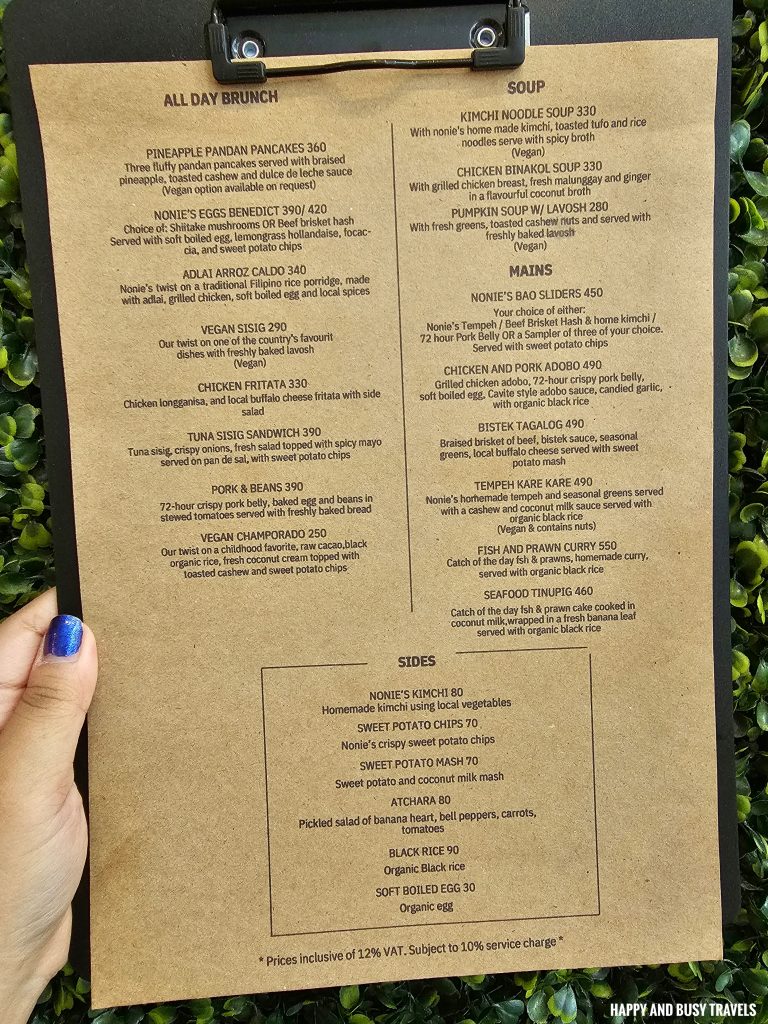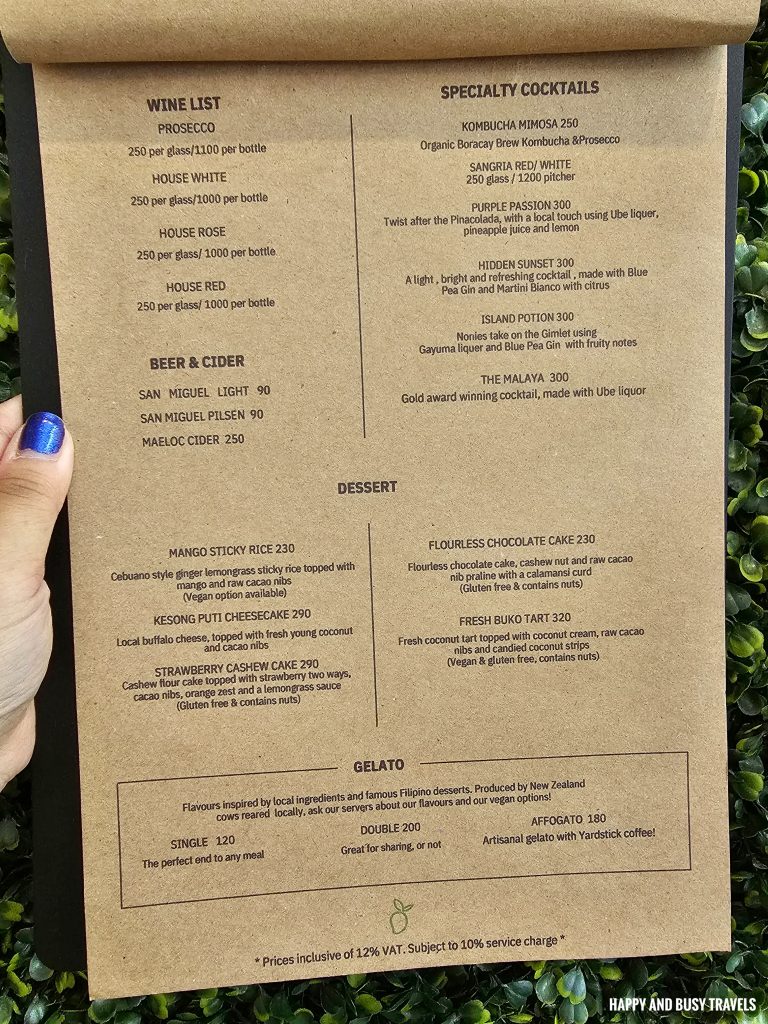 Happy and Busy's Smileys for Nonies Boracay
Overall, we love the dishes from Nonie's Boracay, everything has well balanced flavor, not too sweet and not too salty. This is really a go-to restaurant to get healthy food.
Food

Location

Ambiance

Value for money

Service

Comfort Room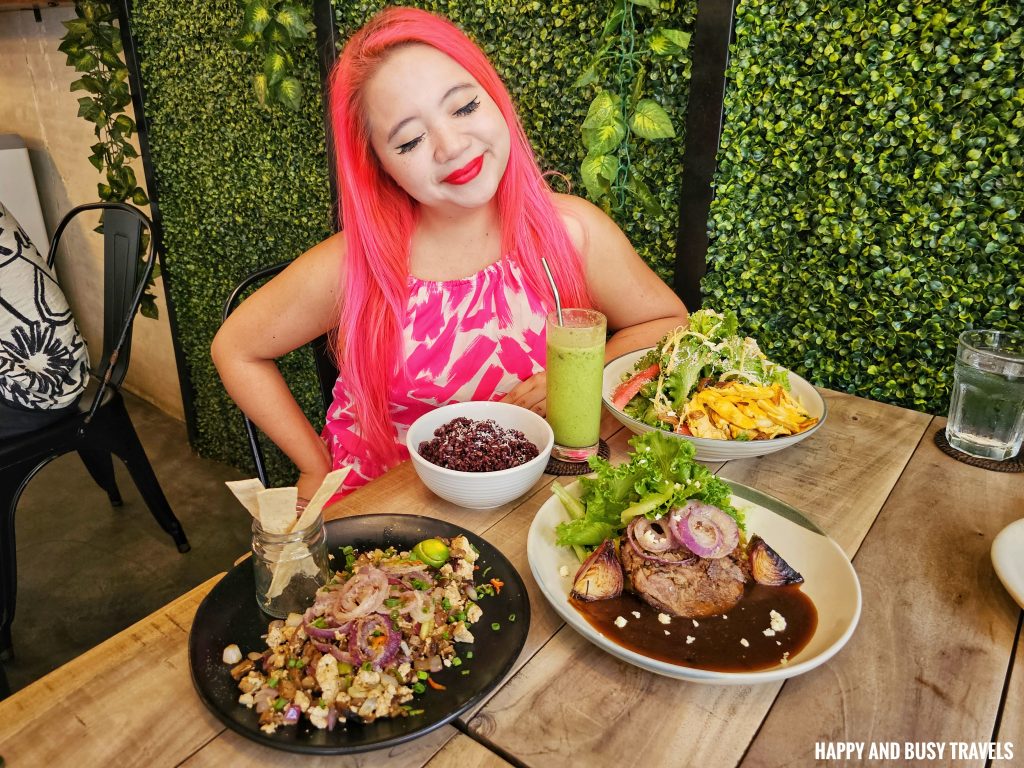 More exciting food and drinks reviews are at https://happyandbusytravels.com/category/food-and-drinks/ so do not forget to check it out!
Like! Follow! Subscribe! to our social media accounts: