Muchos Boracay
Where to eat in Boracay? If ever you are looking for a Mexican or Latin American-inspired restaurant in Boracay with a beachfront setting, you have to dine here in Muchos Boracay.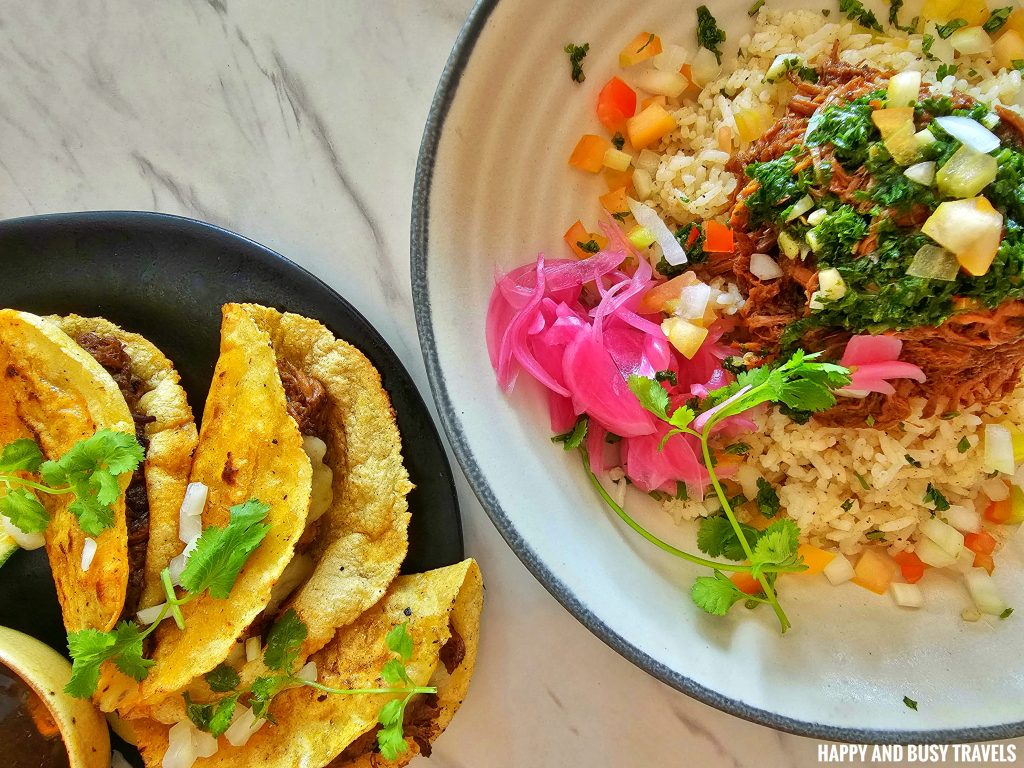 Important Information
Facebook: Muchos Boracay
Operating Hours: 10 AM – 9 PM
Contact Number: 0969 101 0140
Email add: [email protected]
Payment Options: Cash, Credit Card, GCash
Dining Options: Dine In, Take out
Address: G/F Zuzuni Hotel, Boat Station 1, Boracay, Philippines
Google Maps Link: https://goo.gl/maps/
The Restaurant – Muchos Boracay
We were at the beachfront and saw this popping yellow signage from Zuzuni Boutique Resort in Boracay, so we checked it out.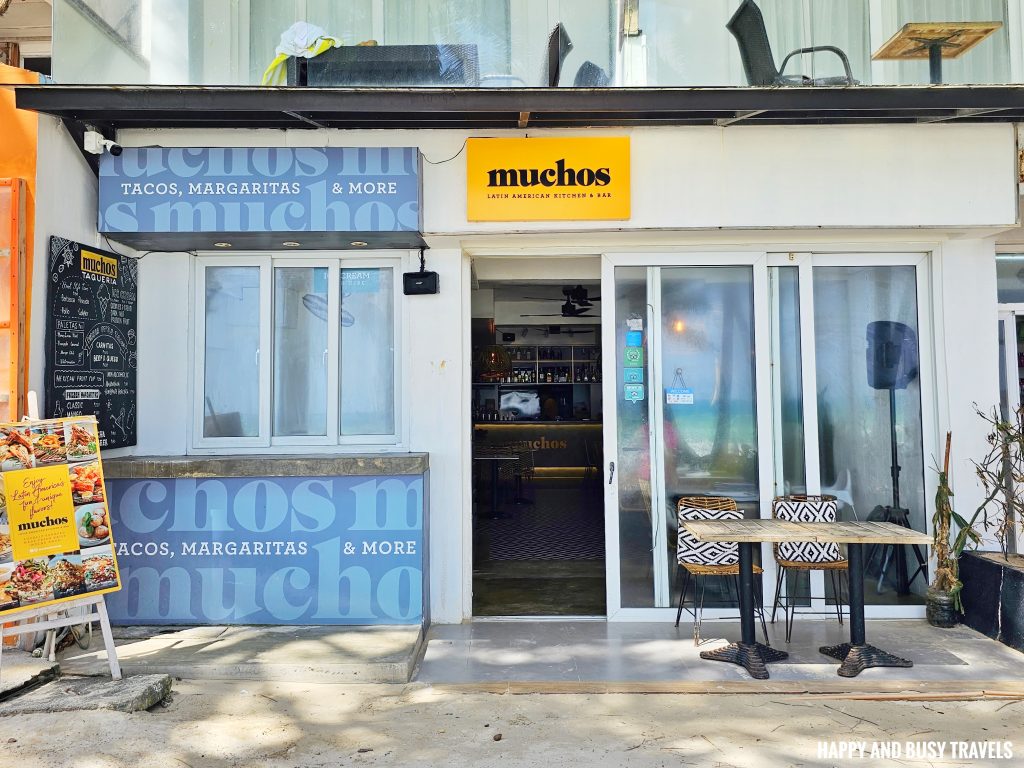 The restaurant looks way better inside! It has a classy vibe but still very tropical.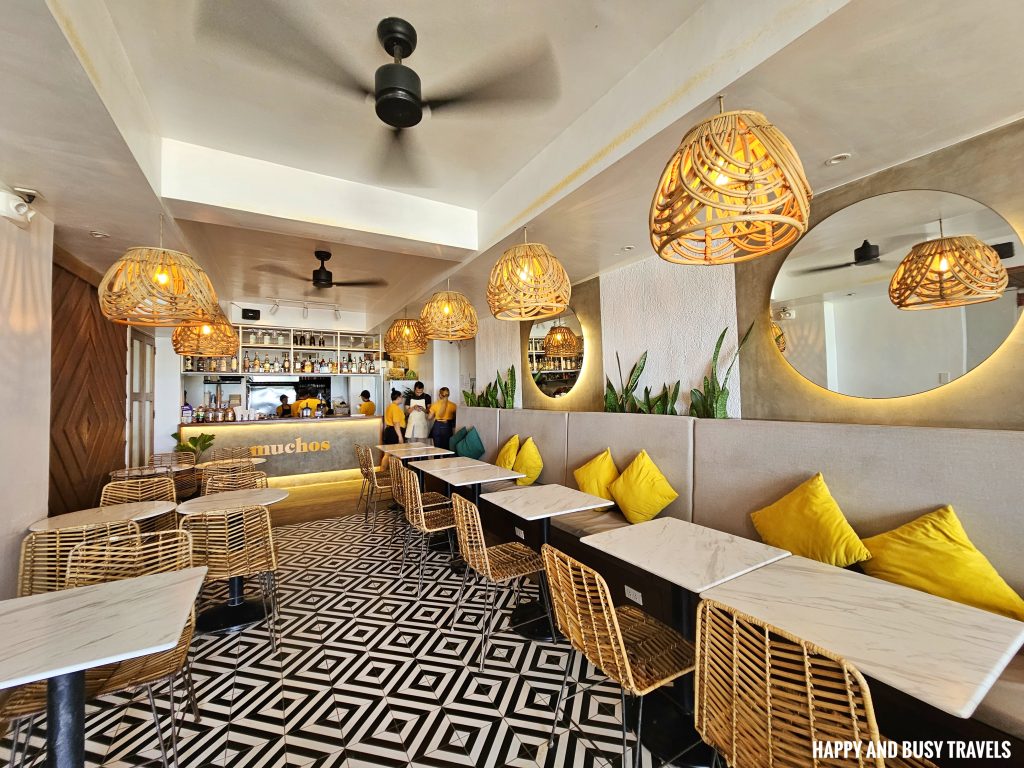 Lemme take a quick selfie! 😉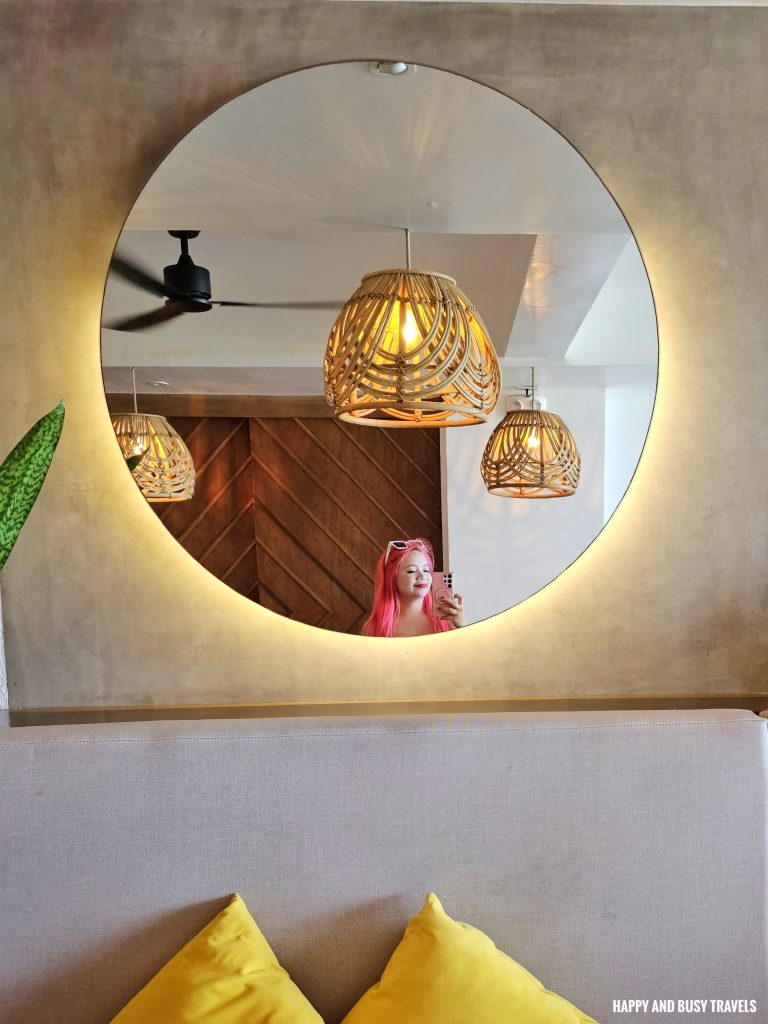 The Bestsellers of Muchos Boracay
Here are some of the bestsellers that we ordered so you will have an idea of what to order when you visit them.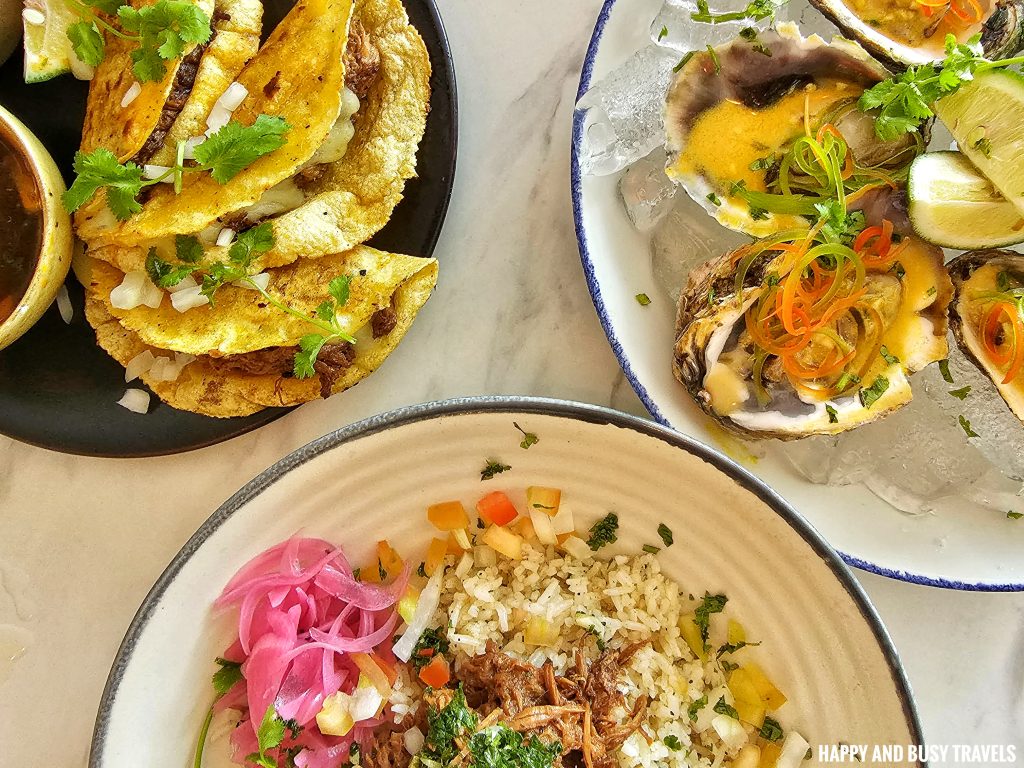 Birria Carnitas
We're lovin' these tacos!!!! These are legit Tacos! These were made out of crispy Birria-style corn Taco shells stuffed with pulled pork and cheese and served with a consomme for dipping. This is how you are supposed to eat tacos!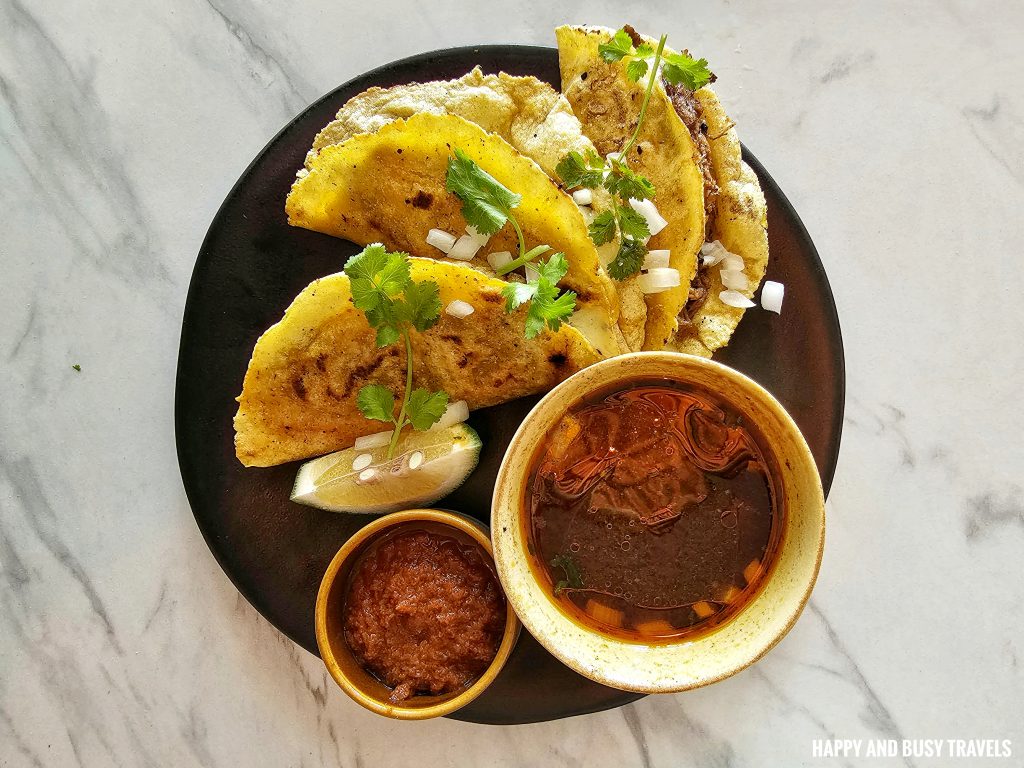 Each serving is good for up to three persons, but I can tell you, I can eat all of these in one sitting on my own hahaha. These are really delicious.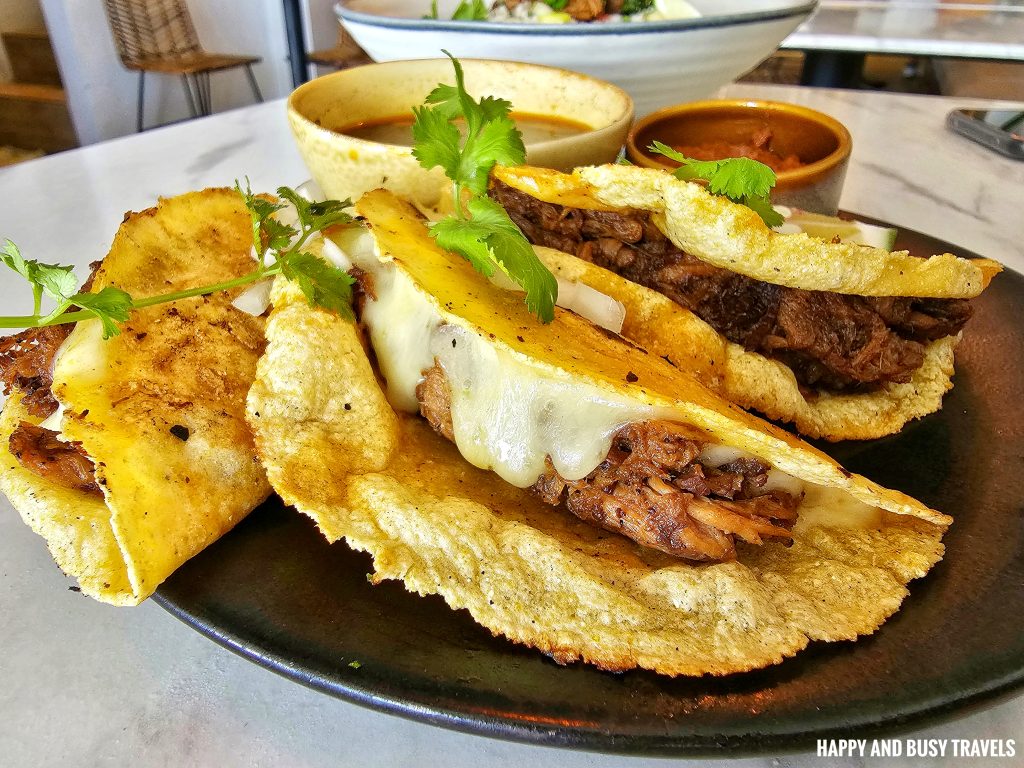 Barbacoa Bowl
If you want rice, you should order this  Barbacoa Bowl. This is made out of Cilantro rice topped with slow-roasted beef with chimichurri sauce, pickled onion, and fresh pico de gallo.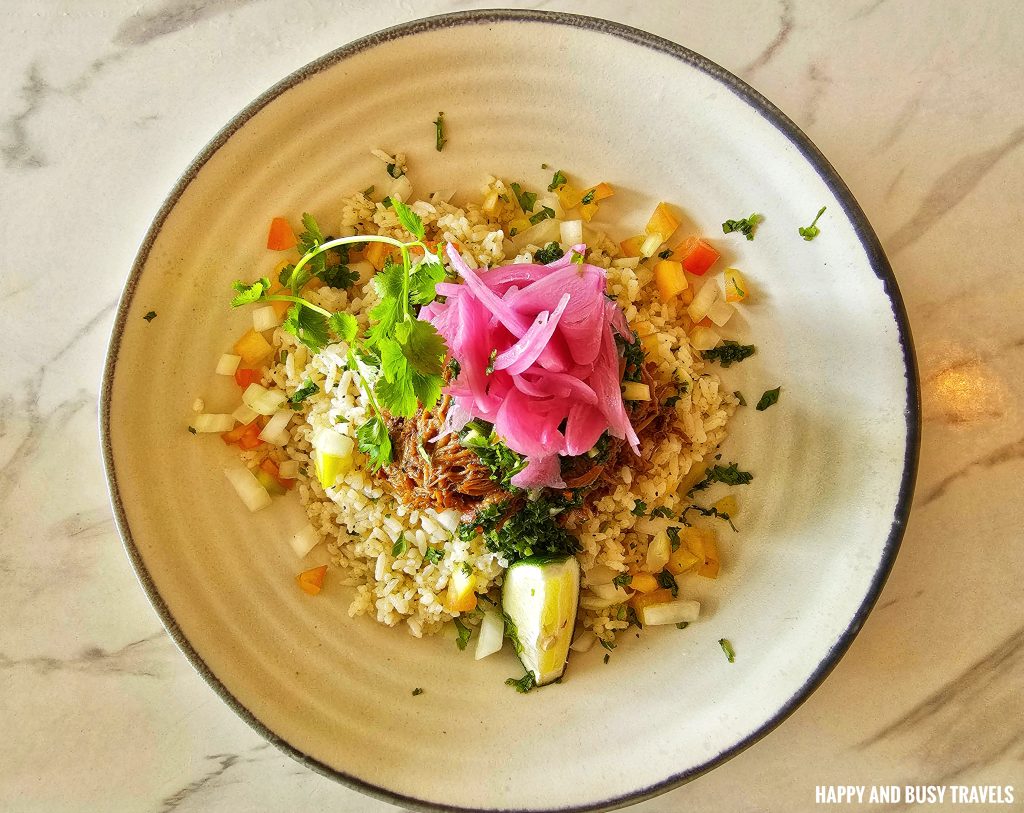 This is good for one to two people and can make you want more. Just like me while writing this blog, I want to eat this dish again… this made me hungry. Oh my!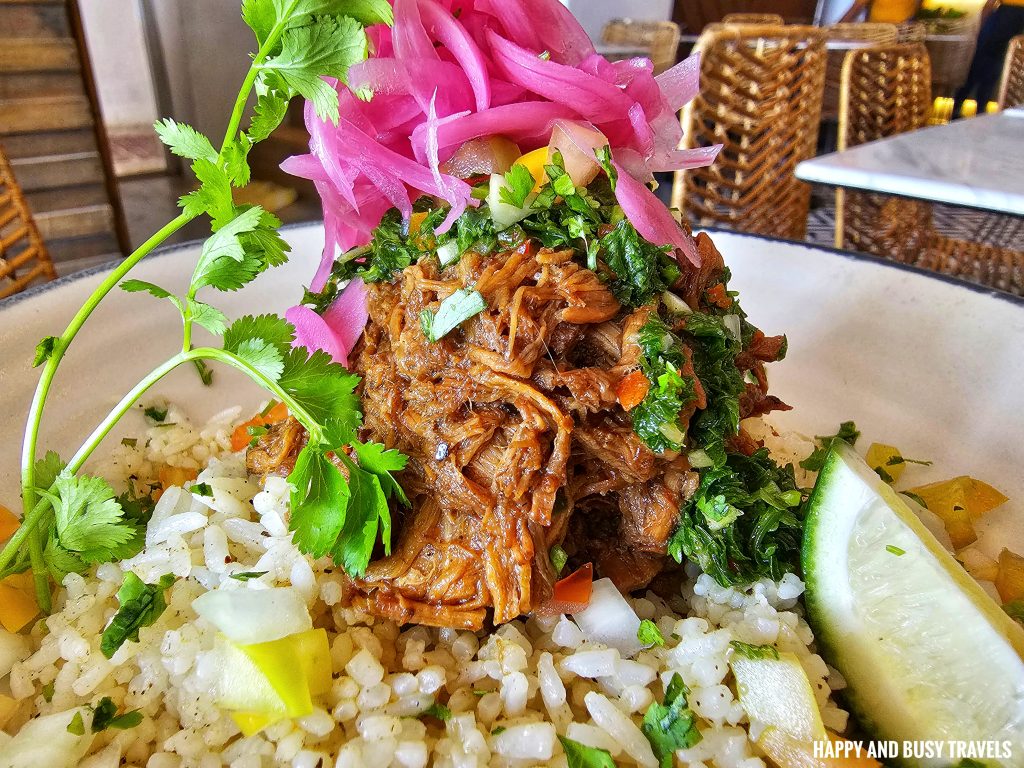 Ceviche de Ostras
Seafood lovers will also like eating here, they have various seafood in their menu including this Oyster Ceviche. These are Aklan oysters with bell pepper, lime, yellow habanero, pepper sauce, garlic, and cilantro served on ice.
Each serving is good for one to two people and this dish is good for people who like a little spice in their life. It is spicy because there are yellow habaneros in all of the Oysters.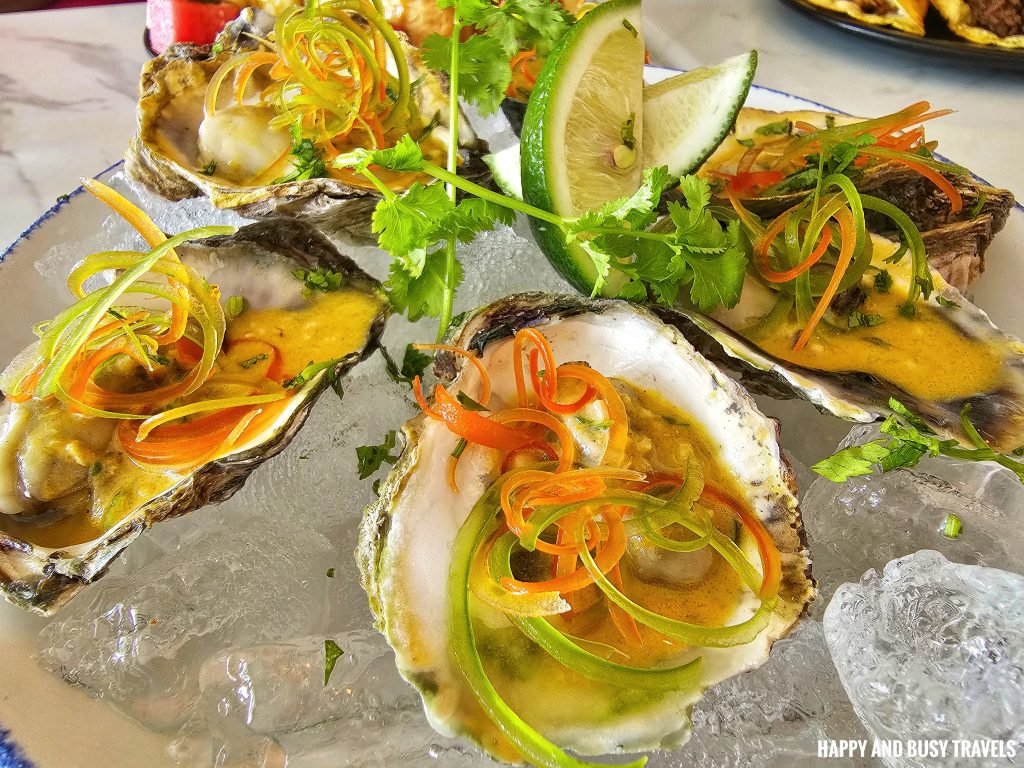 Dulce de Leche Torrejas
For dessert we ordered from the all-day breakfast menu, this is Dulce de Leche Torrejas which is a Honduras-style french toast with dulce de leche custard, Watermelon, and Bananas.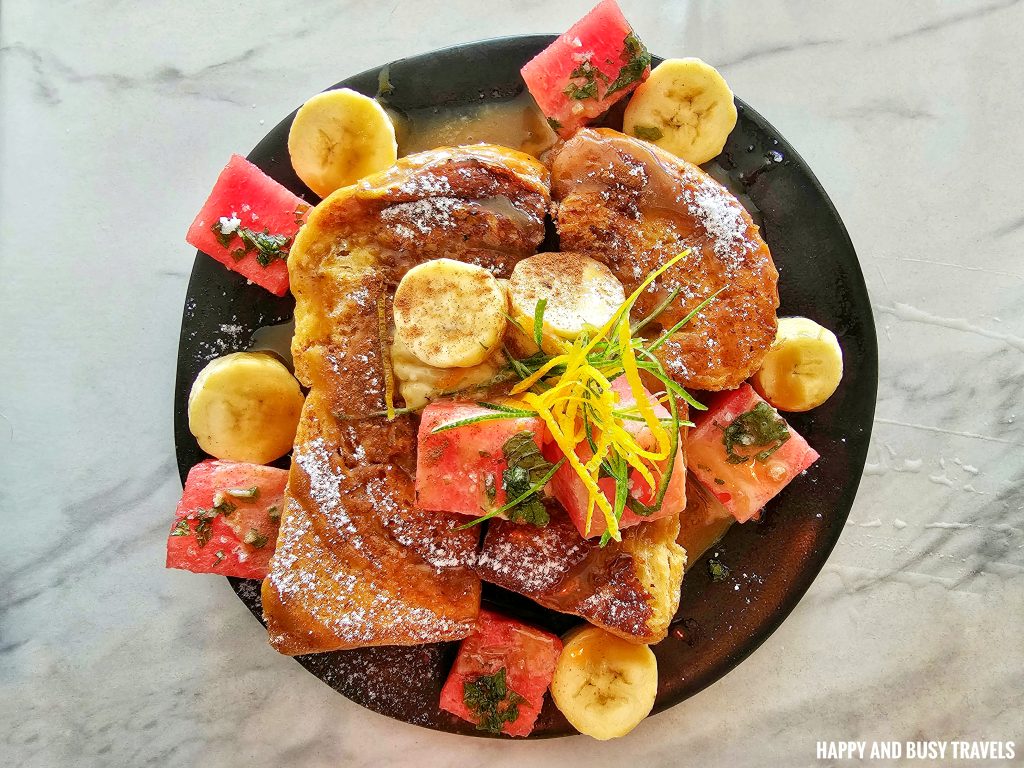 I can also finish this by myself, but this dish is good for up to two people.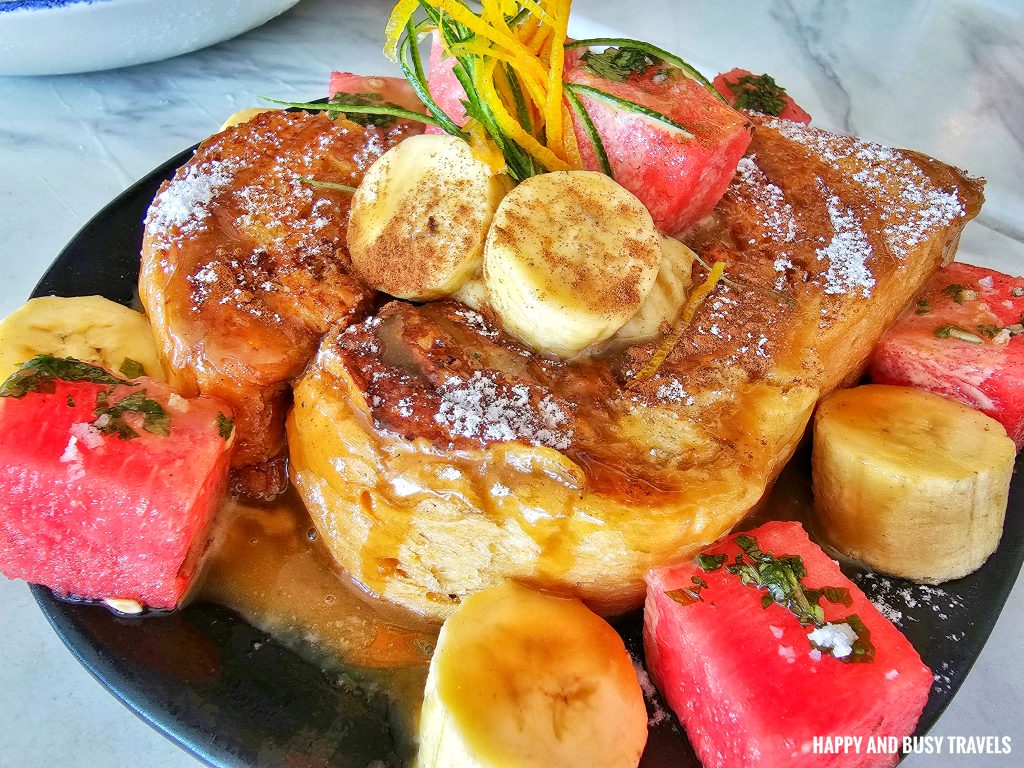 Drinks
We had three drinks when we dined here, but the other one looked like an imposter haha, it looks like a dessert. The white drink in the middle is the Homemade Horchata which is made out of rice, milk, vanilla, almond, and cinnamon. Then the yellow drink on the right side is a Ripe Mango Shake.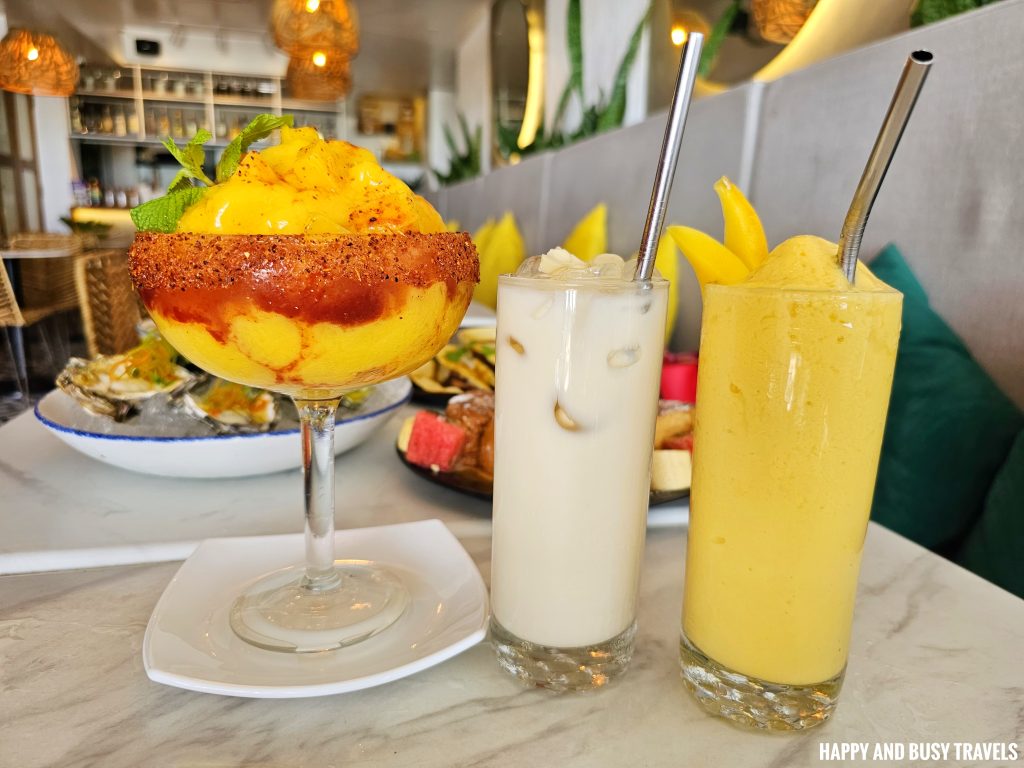 The drink that looks like a dessert is a Homemade Mangonada which is made out of Fresh Mangoes, Tamarindo, and tajin blended with ice. It is actually weird to eat Mangoes with a chilies.
Menu of Muchos Boracay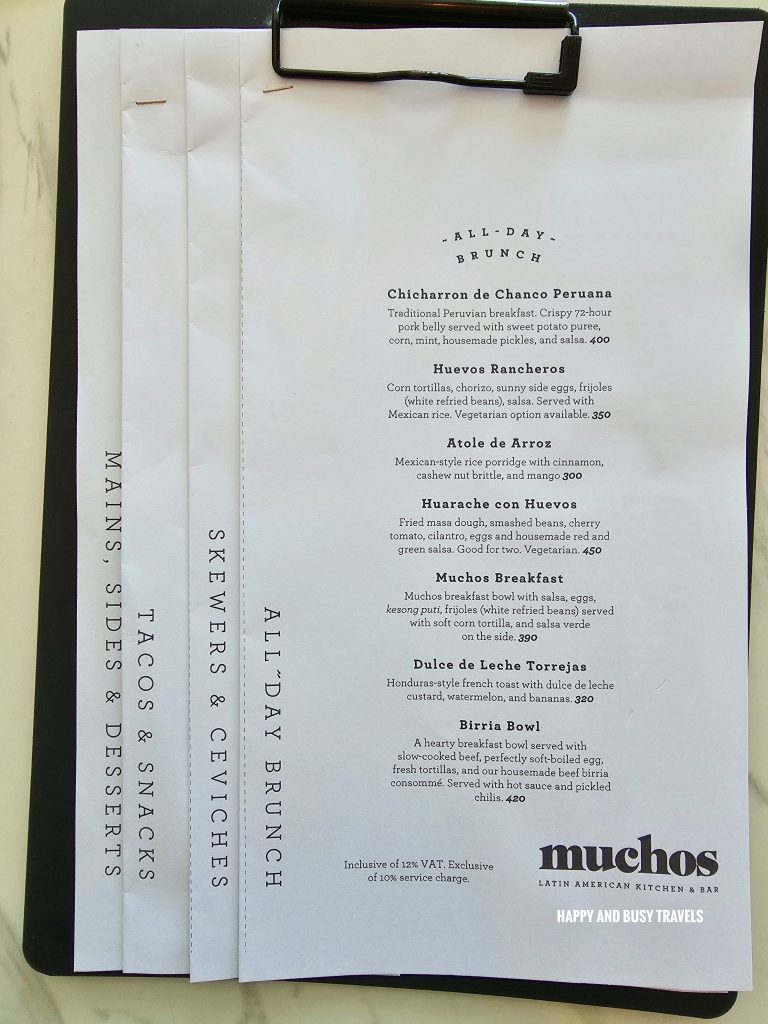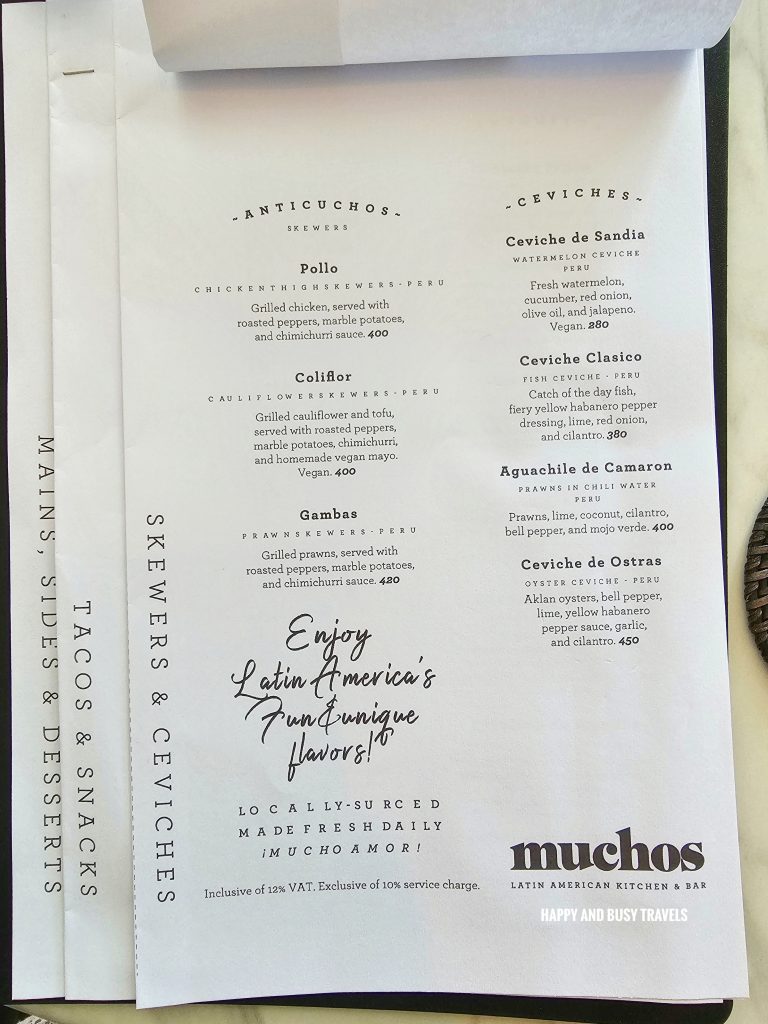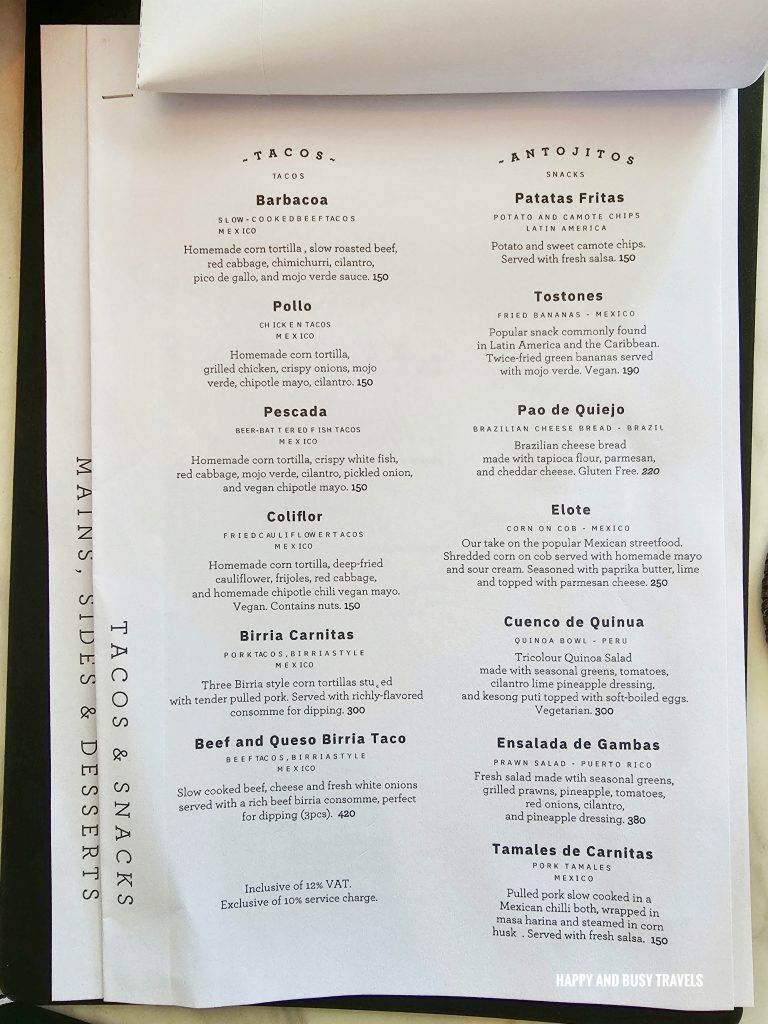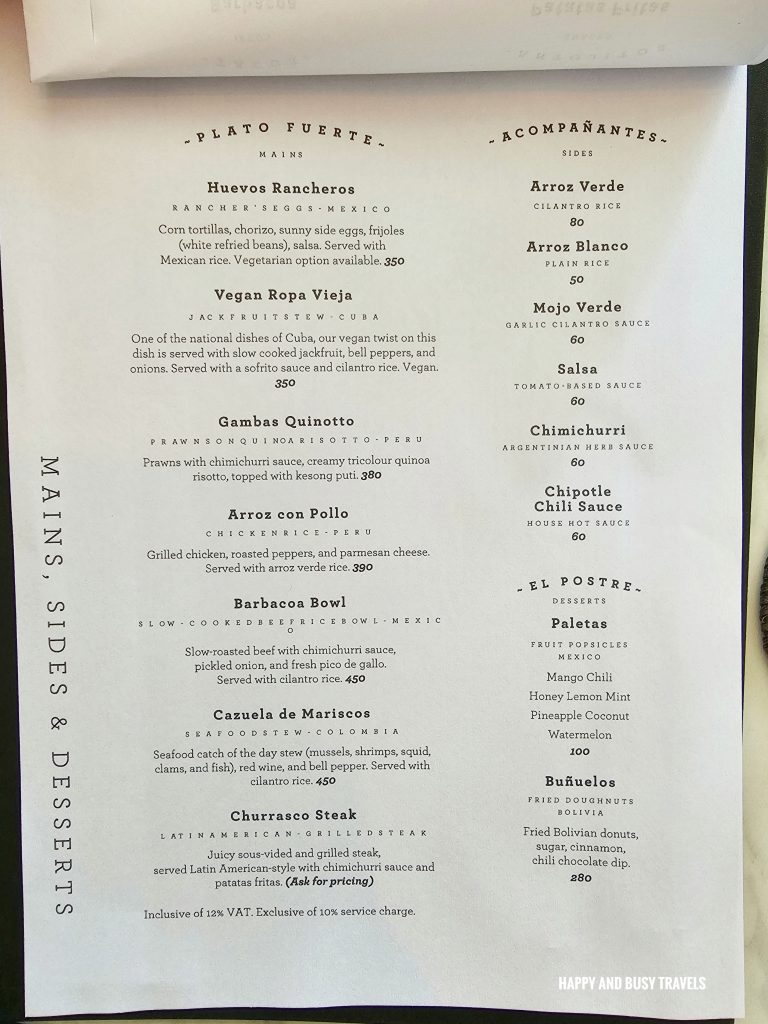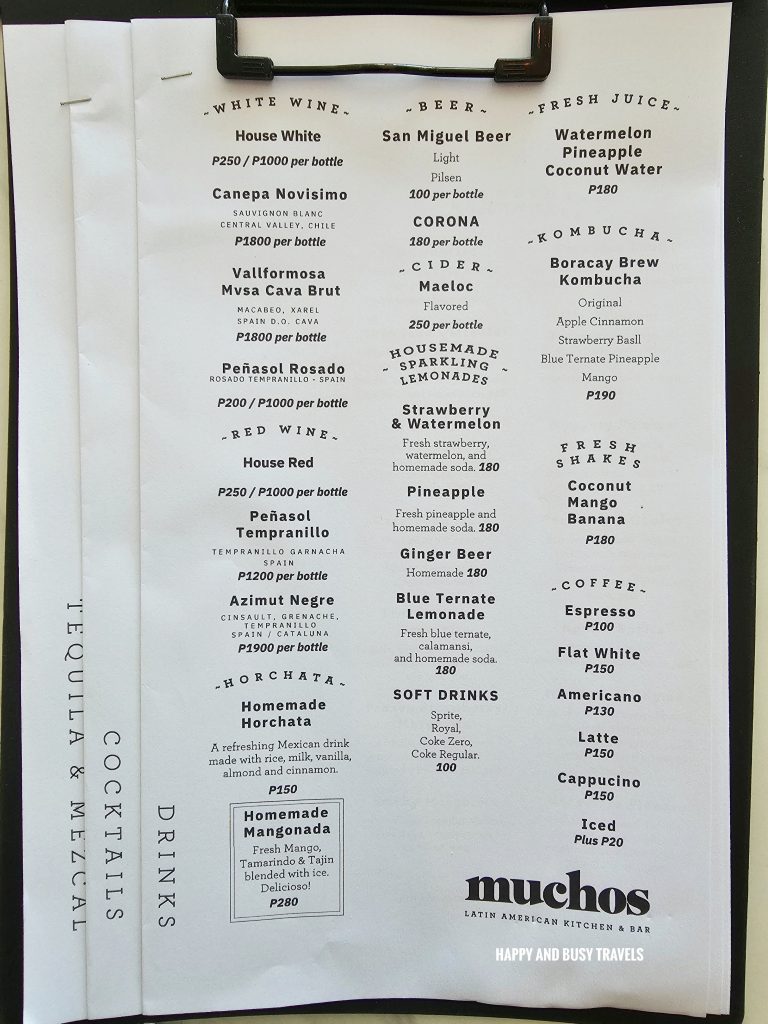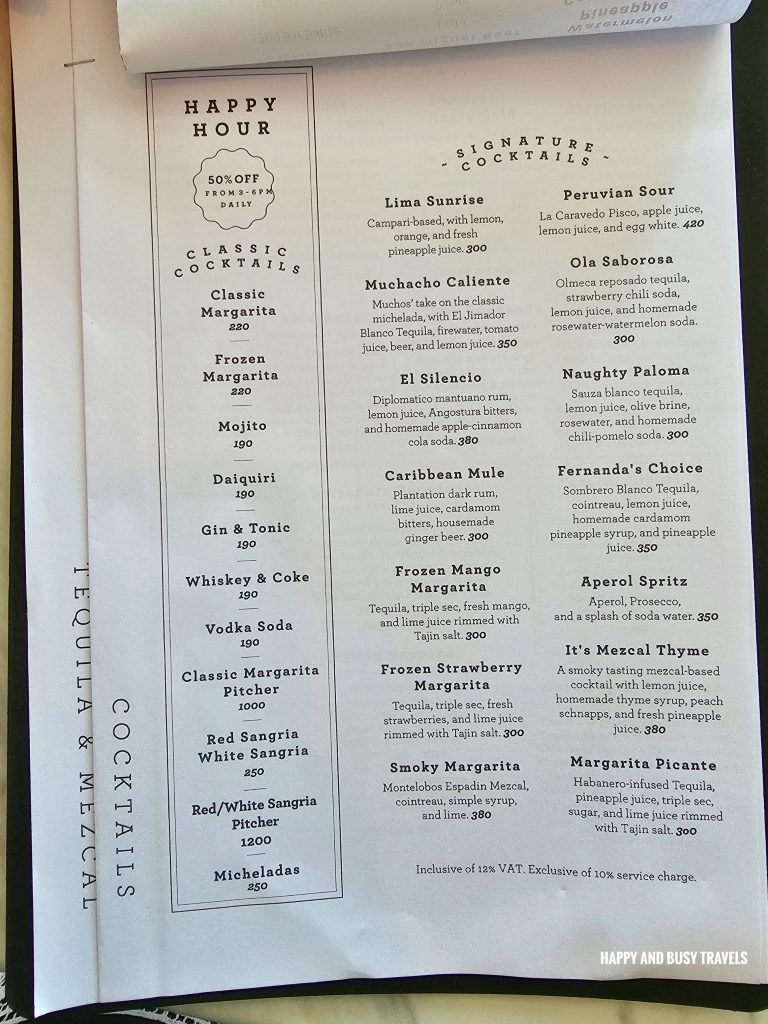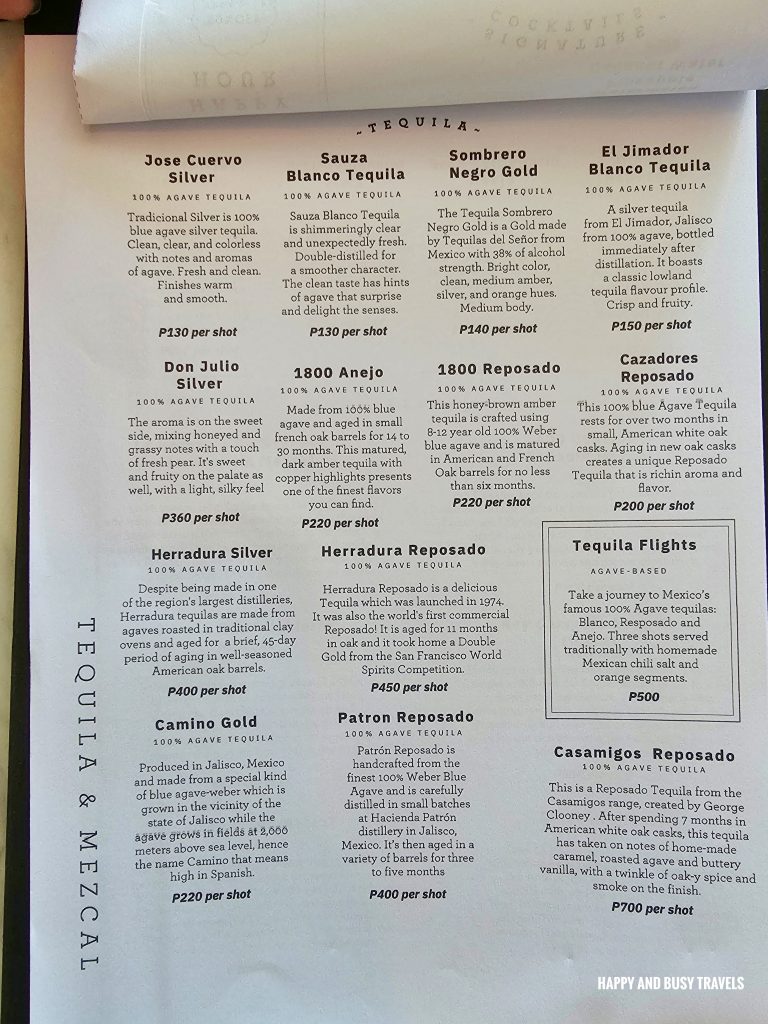 Happy and Busy's Smileys for Muchos Boracay
Overall, we like our dining experience especially we get to eat authentic food.
Food

It's actually the "legit" Tacos that made us rate their food 4 smileys!
Location

Beachfront so you can get to see the sunset while dining.
Ambiance

Value for money

Service

Everybody is smiling and the food is served fast.
Comfort Room

As always, all of the restaurants under the same owner have good comfort rooms.
More exciting food and drinks reviews are at https://happyandbusytravels.com/category/food-and-drinks/ so do not forget to check it out!
Like! Follow! Subscribe! to our social media accounts: