It was our second day in Sagada when we have decided to do the Marlboro Hills and Blue Soil Traverse Trek . Even though the trek is a bit longer and it costs a bit more than the other available activities or treks, we still pushed through because we wanted to see the sea of clouds from the hills and the blue soil at the end of the trek.
Full Sagada Itinerary at: Sagada, Mountain Province
Estimated time: 4 – 5 hours back and forth
We woke up early and we went to Marlboro Hills to wait for the sunrise.
We wanted to have our breakfast however the stores are still closed. Take note that there is just one store opened during that time and the store only serves snacks like crackers and instant noodles. If you planned to have a tour very early, make sure that you have food for breakfast.
We were so lucky because there are stores up Marlboro hill. They served hot meals like Noodles, Champorado, and Goto.
We ate and we waited for the sunrise.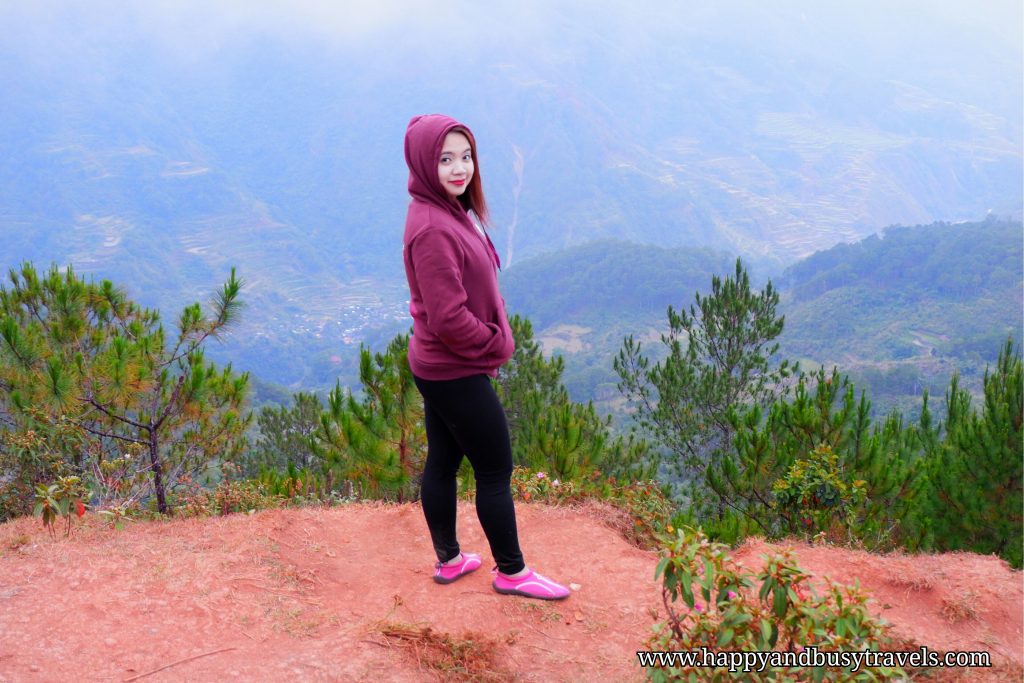 This time we had a different guide. Our tour guide this time is Kuya Alladin, he will be our guide throughout our tour in Sagada. We were informed that the Barangay wherein Bomod-ok Falls is located wants to monopolize the tour so they forbid non resident tour guides to render their service in the falls. So, the other tour guides did the same, they forbid the tour guides from Bomod-ok Falls to render their serves in the other tourist spots.
I hope we can use just one tour guide for all of our adventures. Well… we wanted Kuya Alladin to be our guide for all of the tourist spots haha. He is a good photographer and tour guide.
Anyway, back to Marlboro Hills.
The time for the sun to rise arrived but the sunrise is not that noticeable due to the fog.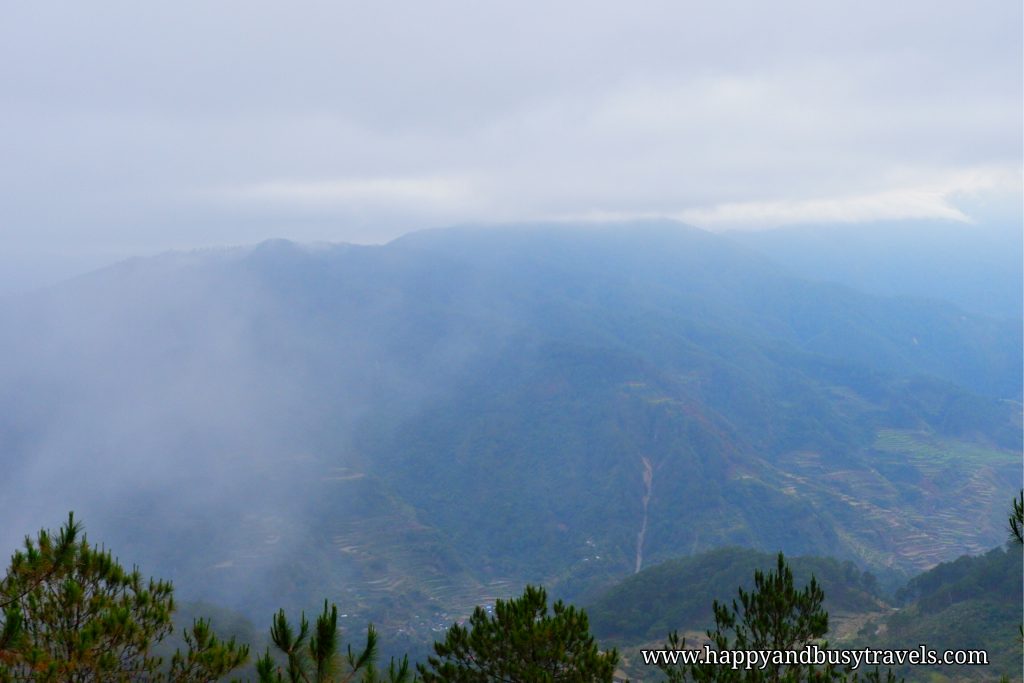 We still took a lot of pictures of the picturesque place.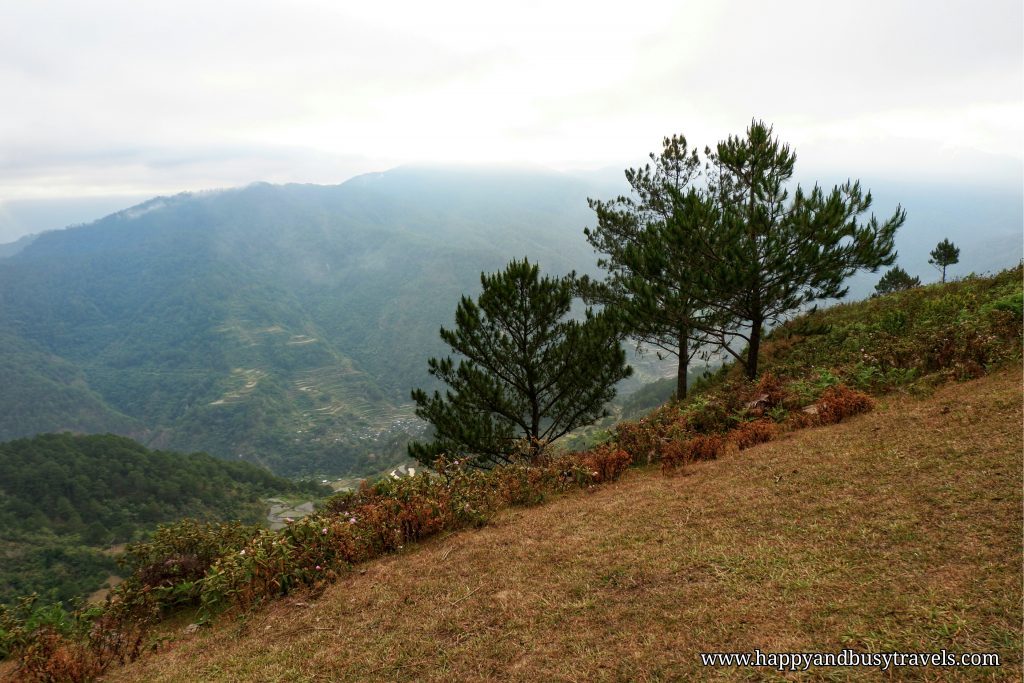 There is a glimpse of the sunlight!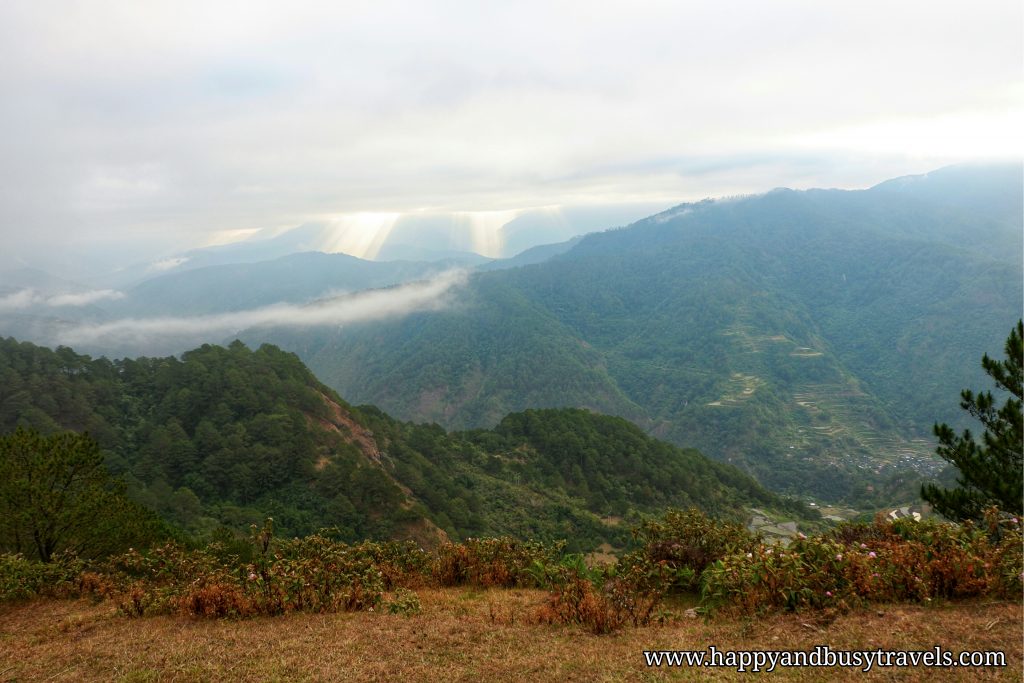 But wait….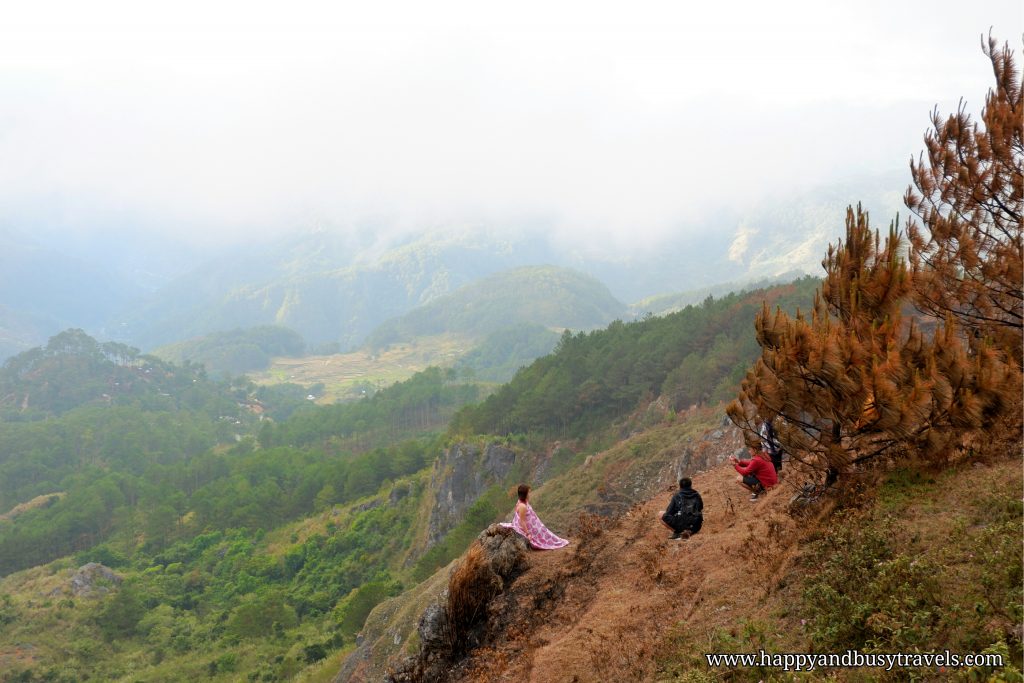 Oh yes! We took the opportunity to have our pictures taken! haha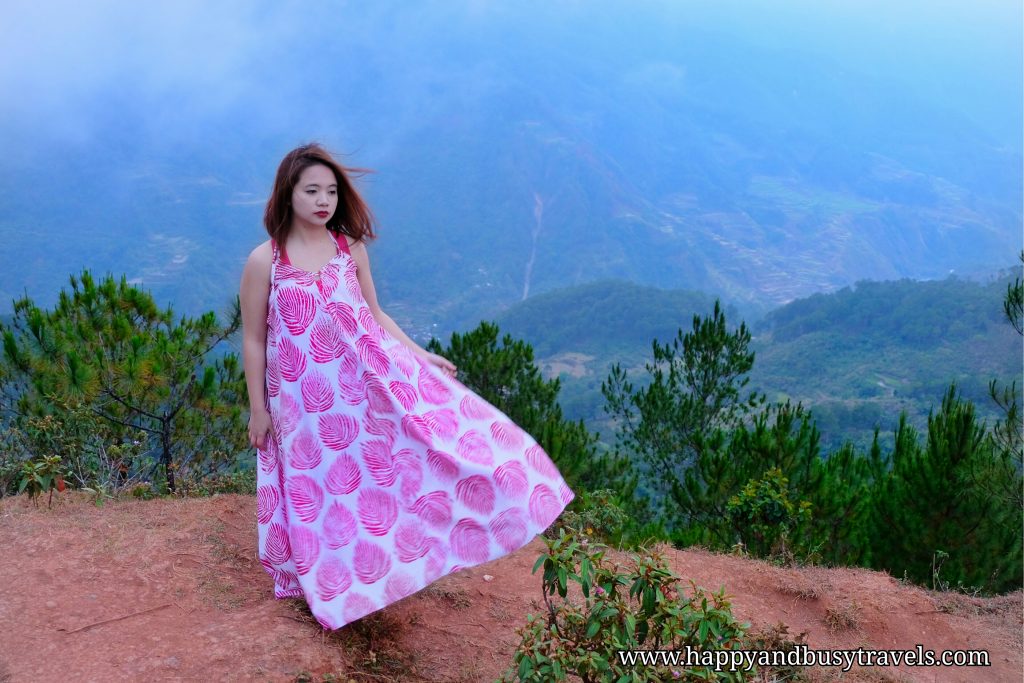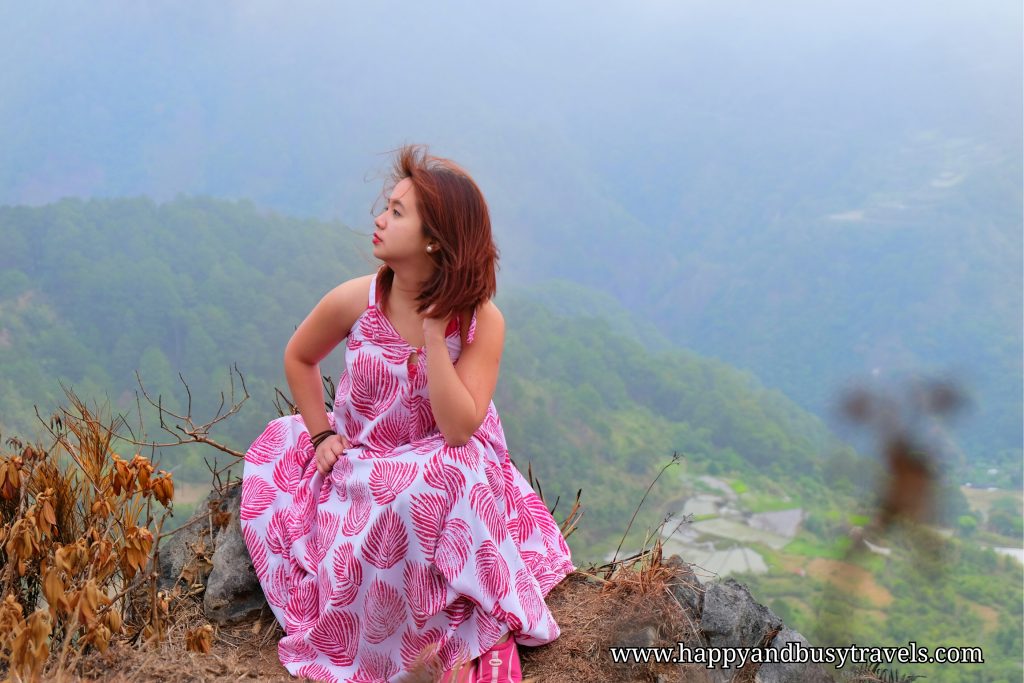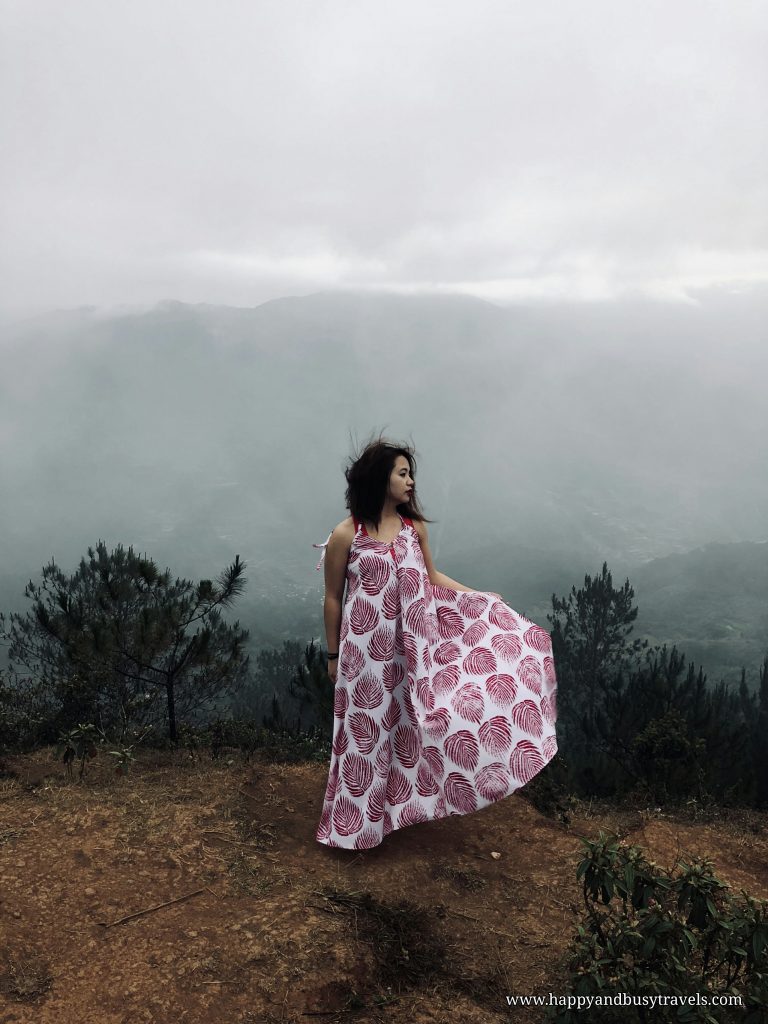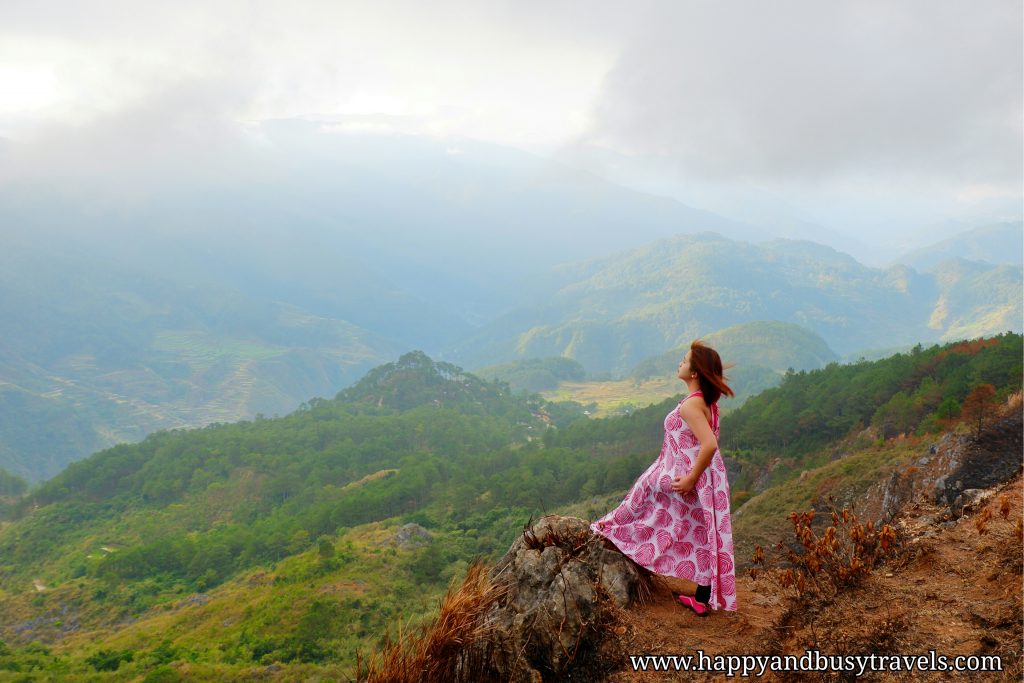 There are also shrubs with flowers over the hills.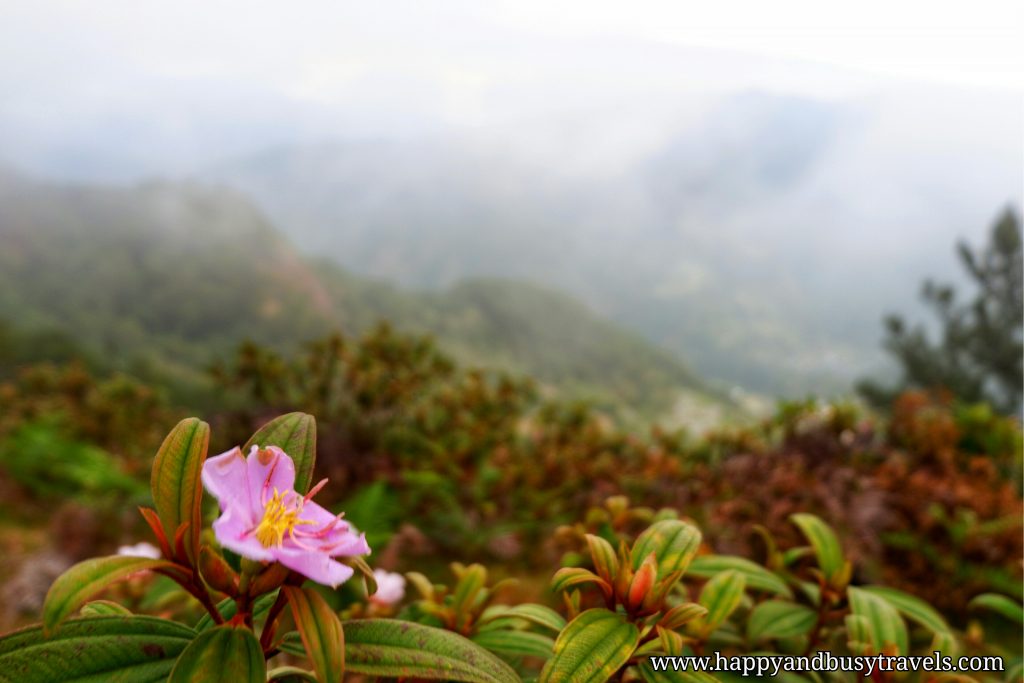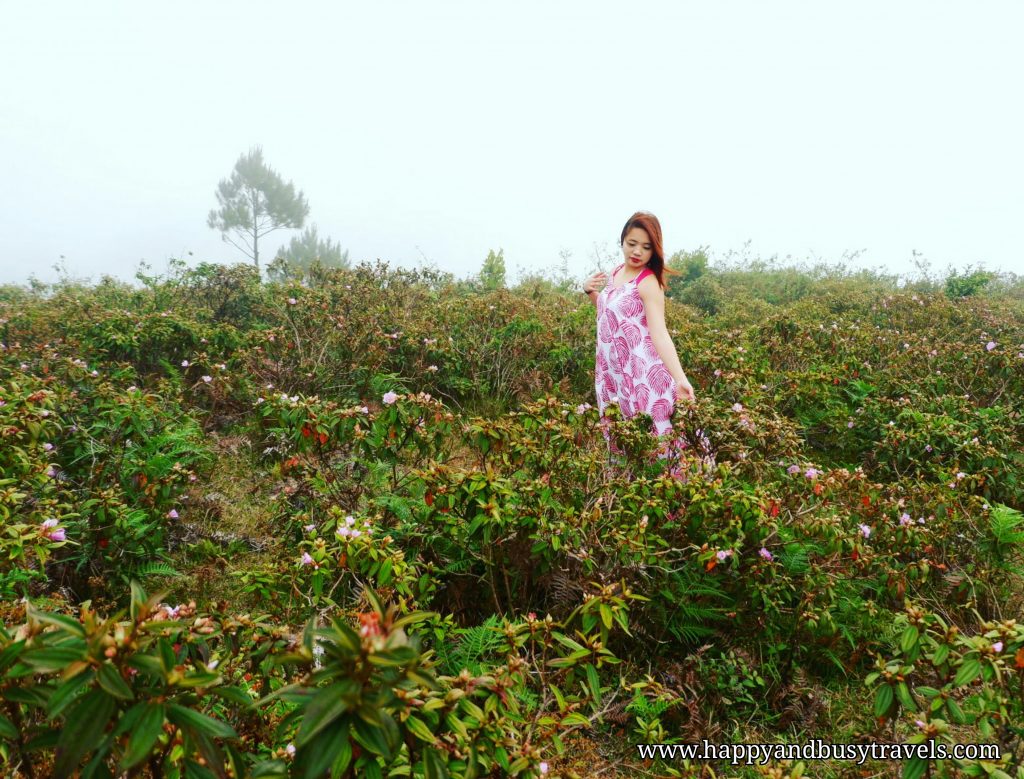 We continued and moved forward the hills.
There are plenty of plants around, especially Pine Trees.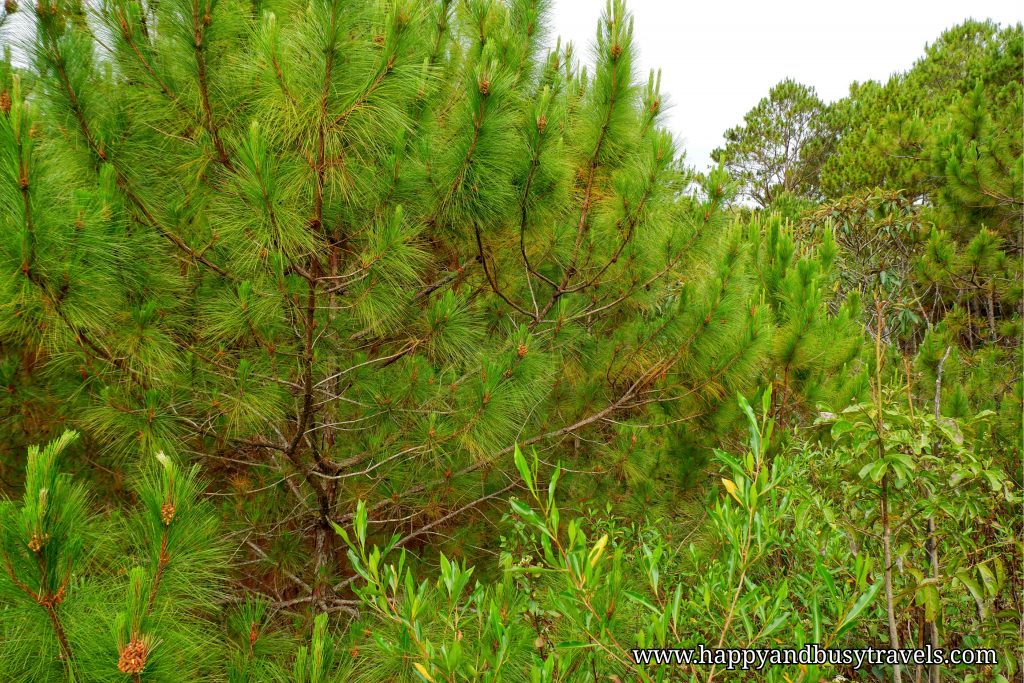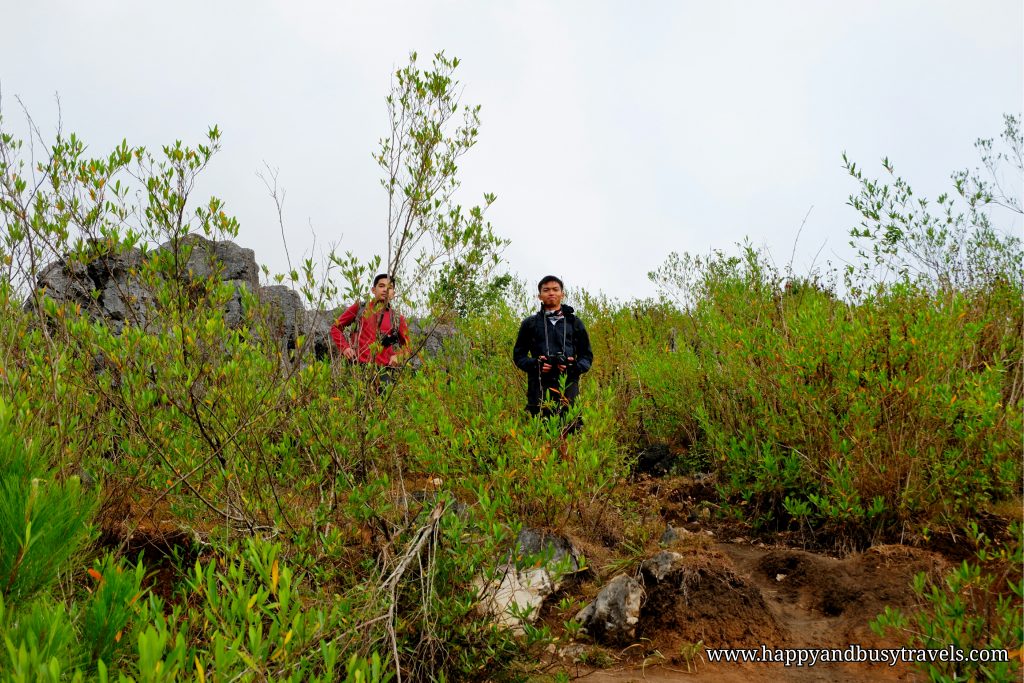 We arrived in this rocky place and we were instructed to shout.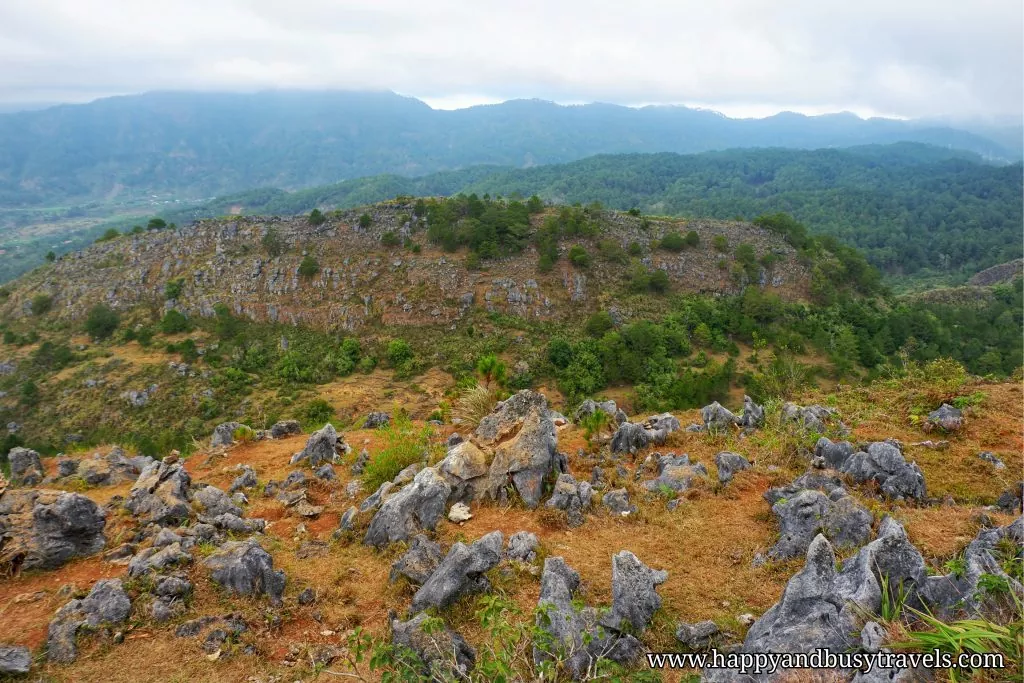 Why? Because there is an echo. However, the echo has a 3-second delay so you should shout out loud.
We shouted and of course we made the best out of this rocky place… Photo Opp!!!!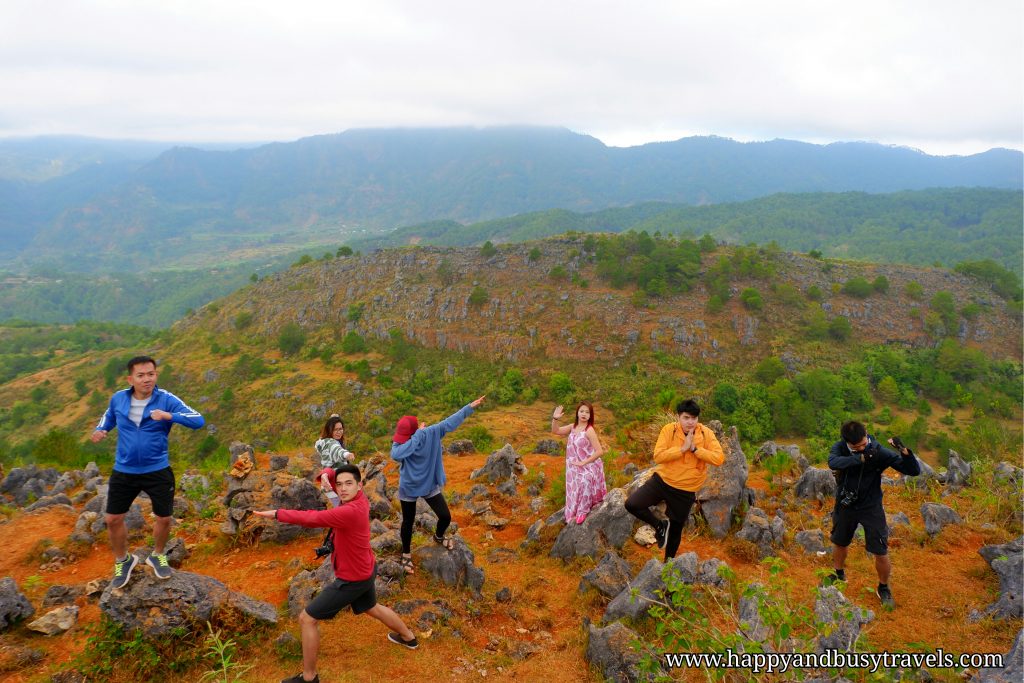 We went back to the track and continued our journey.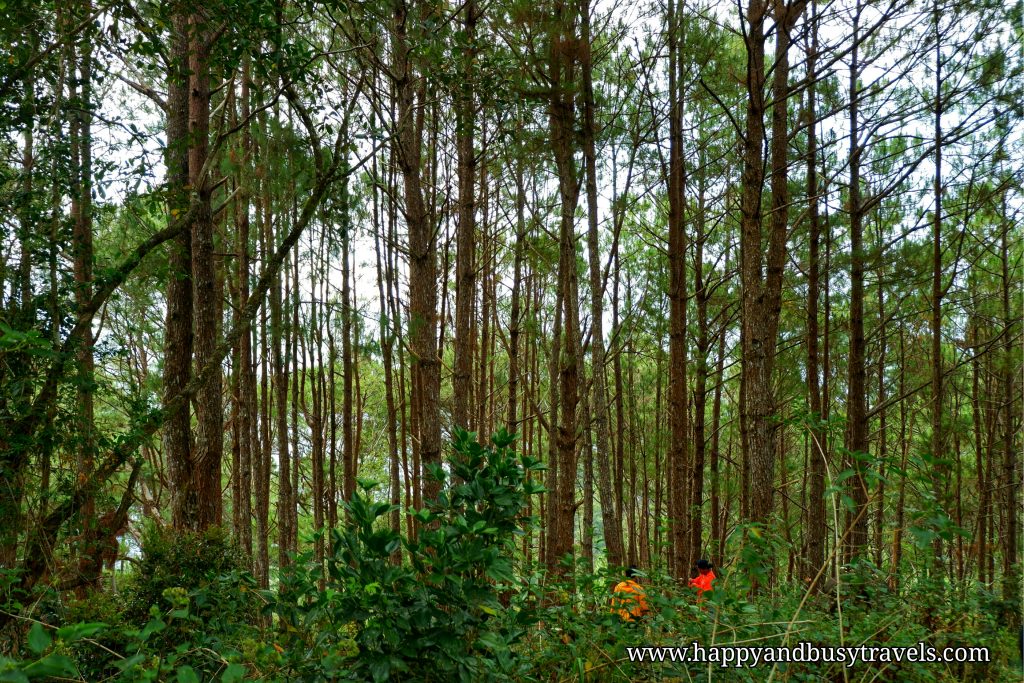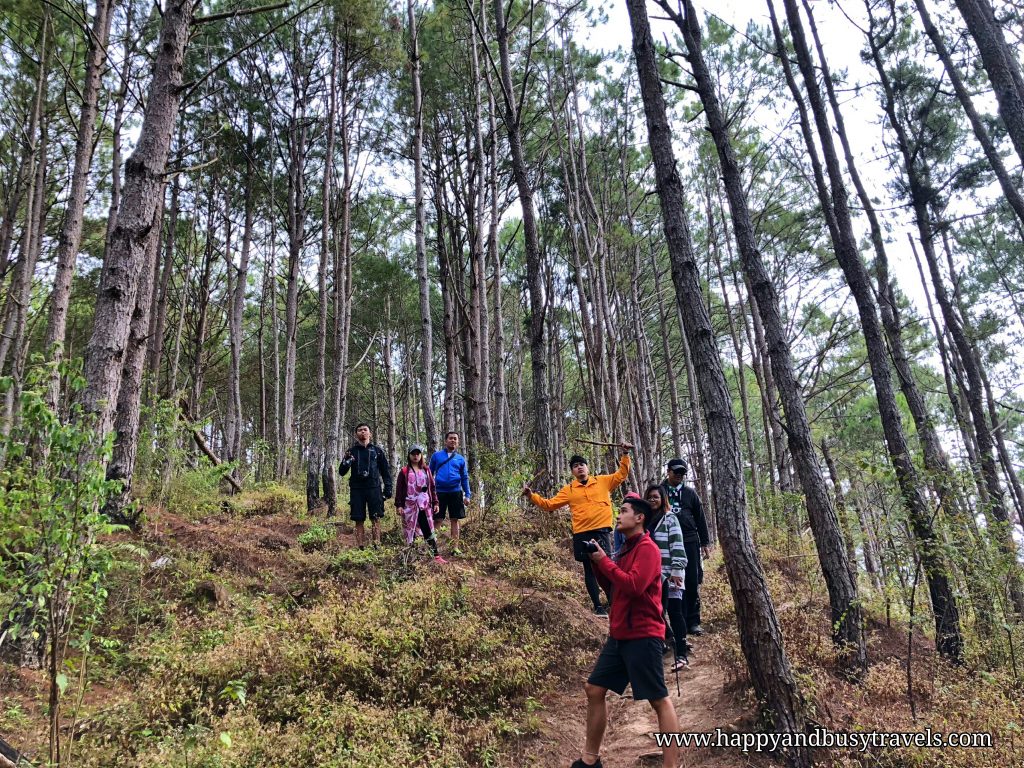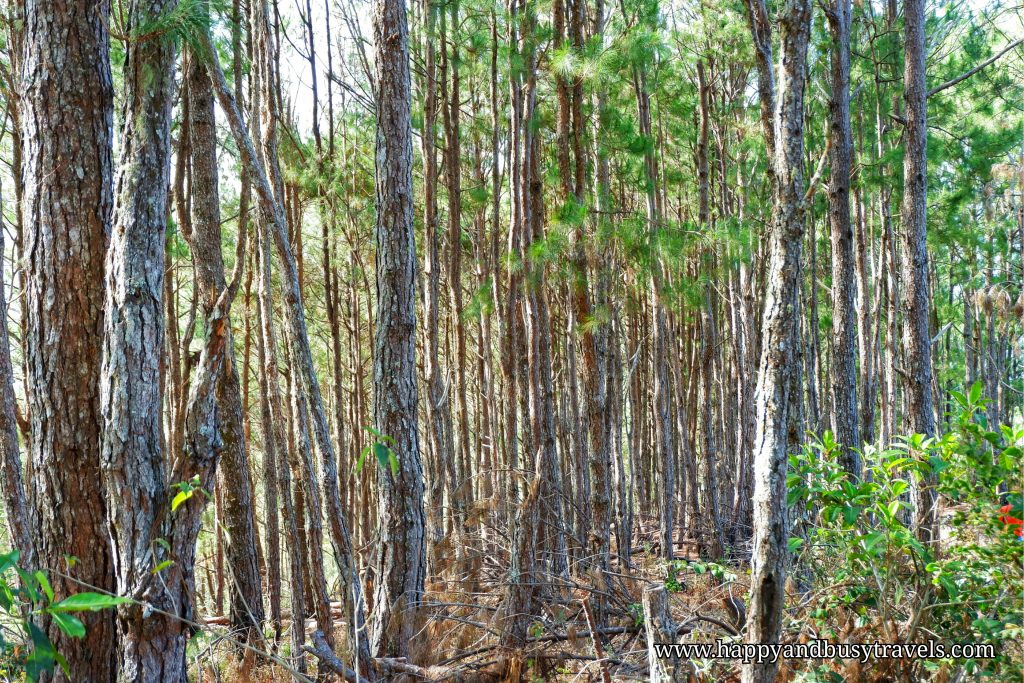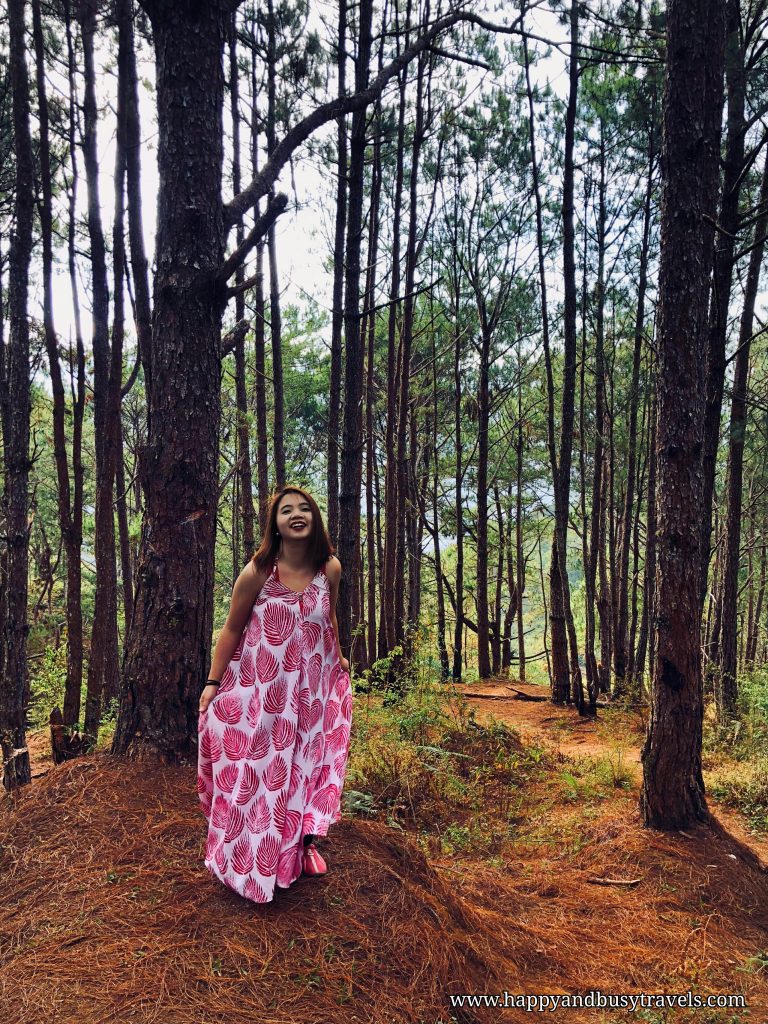 Then, we passed by this rock with Lichens.
Lichens are fungus which is a good indicator if the air quality is good. They are sensitive to Sulfur Dioxide, thus if the area is polluted, Lichens will die.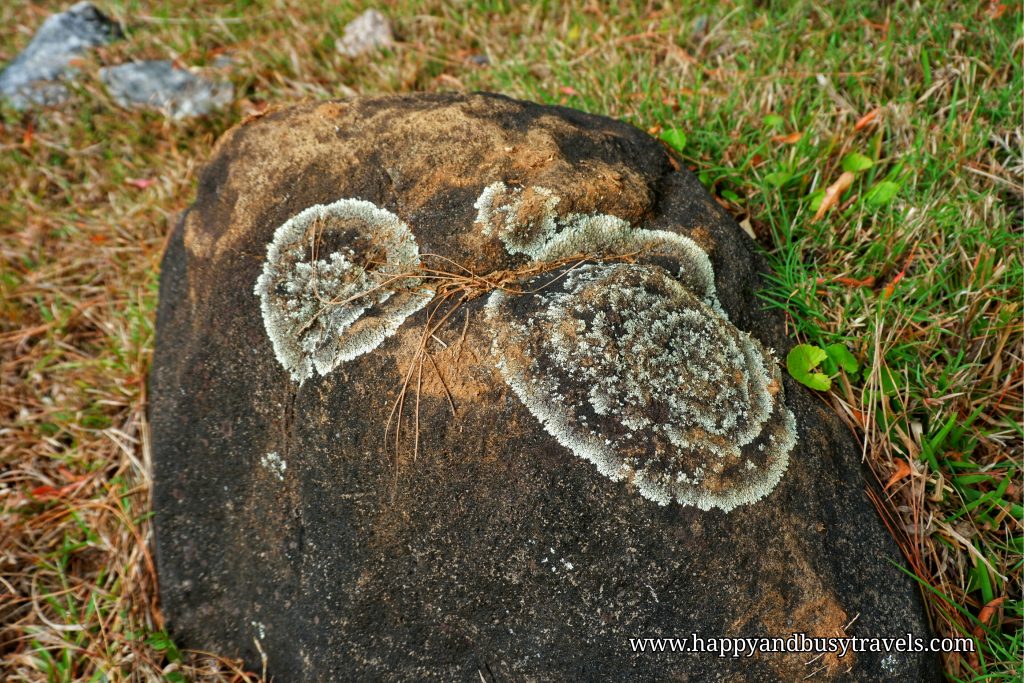 There is no doubt that the air is clean in Marlboro Hills, to validate it, different plants and animals/ insects are thriving here.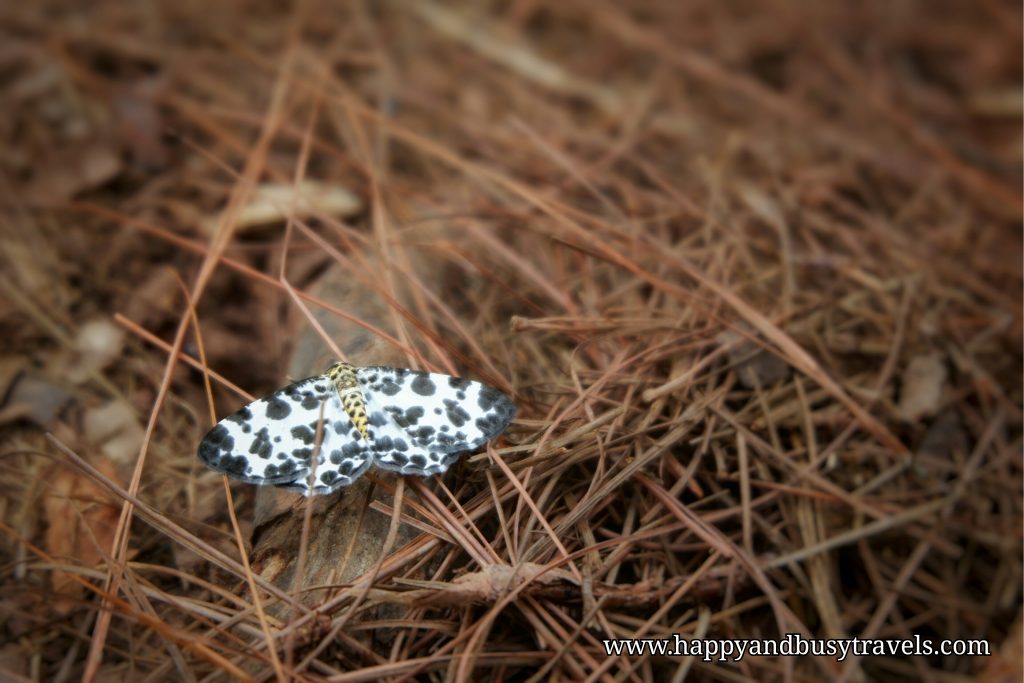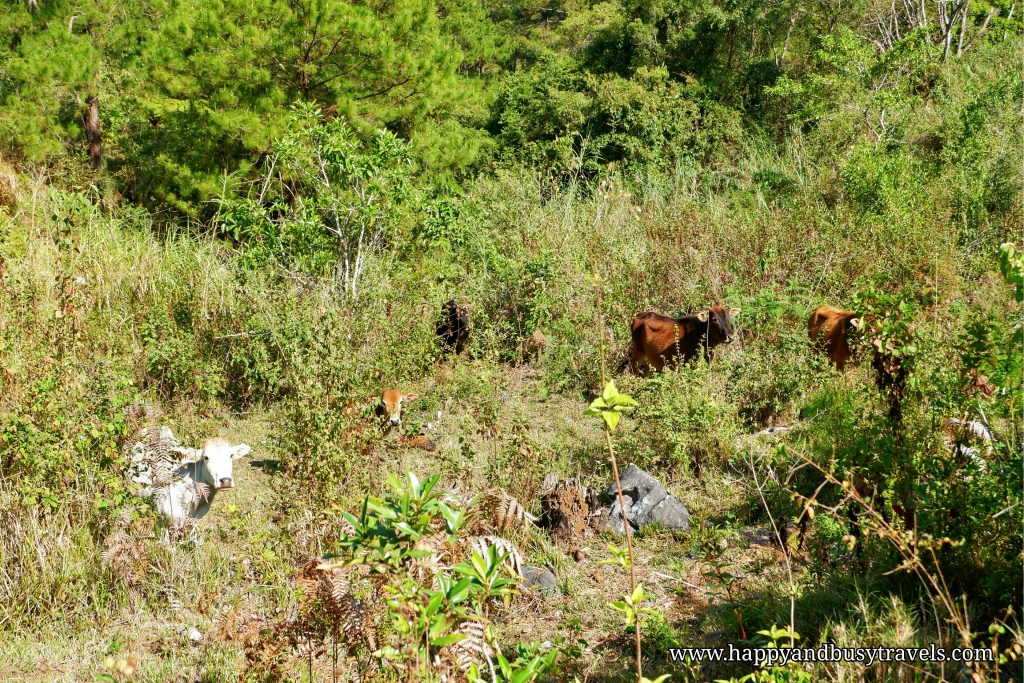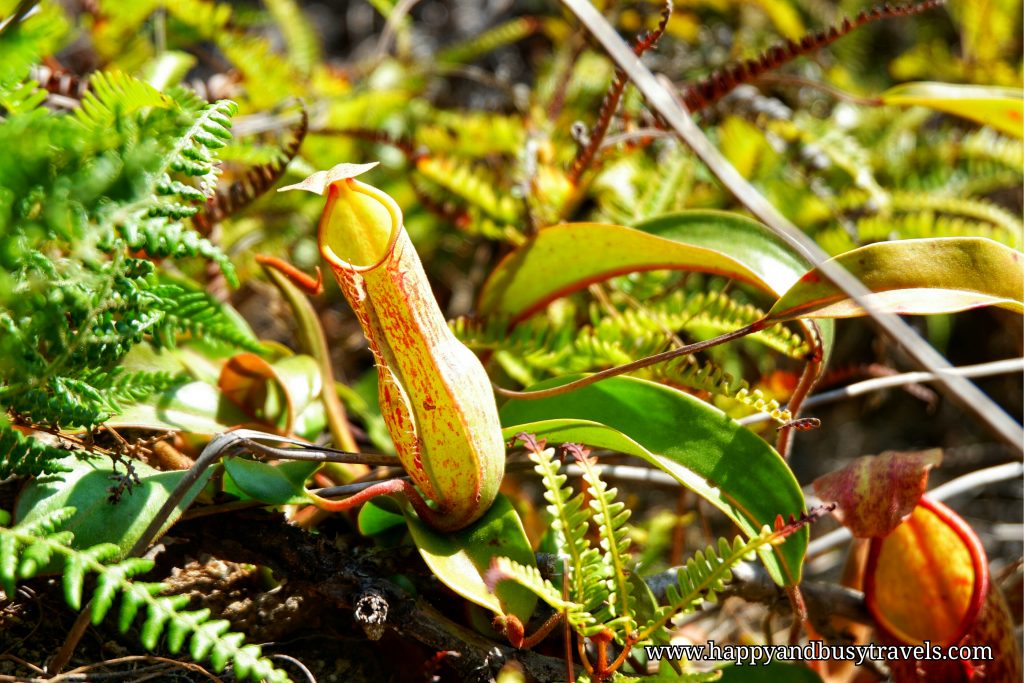 Aside from the hills, there is also a plain in the area. The hills also needs rest hahaha.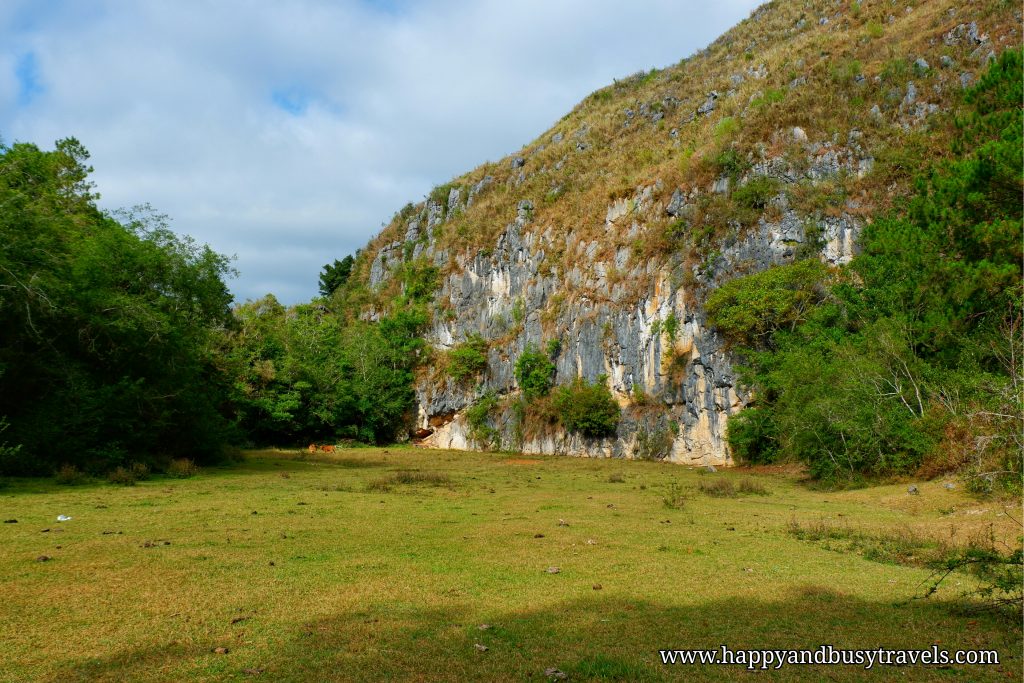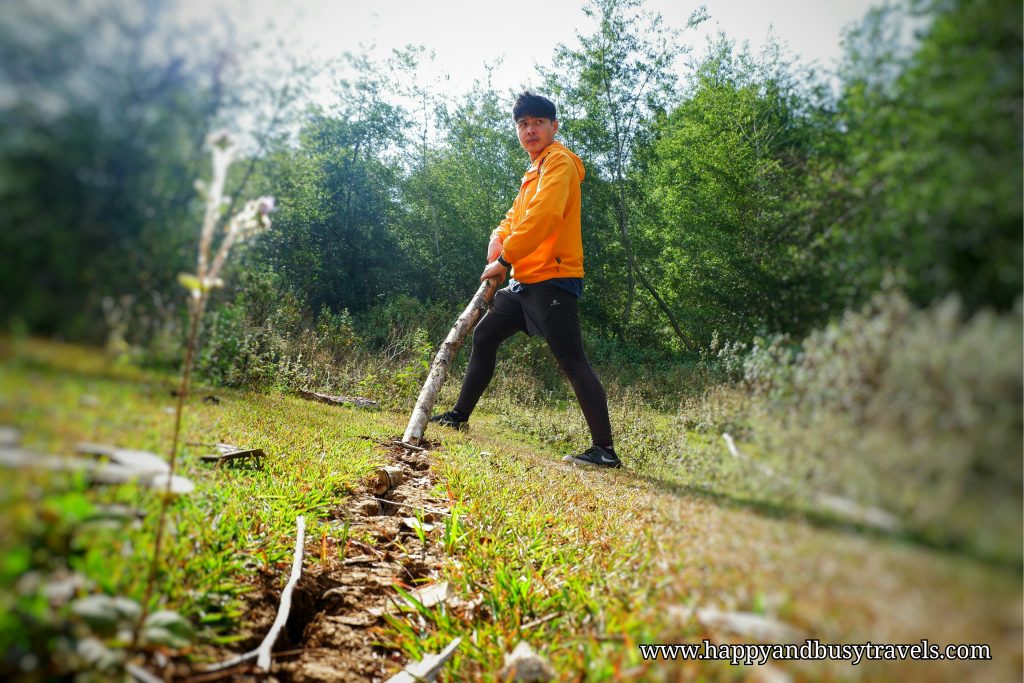 Not so far… we saw some blue soil!!!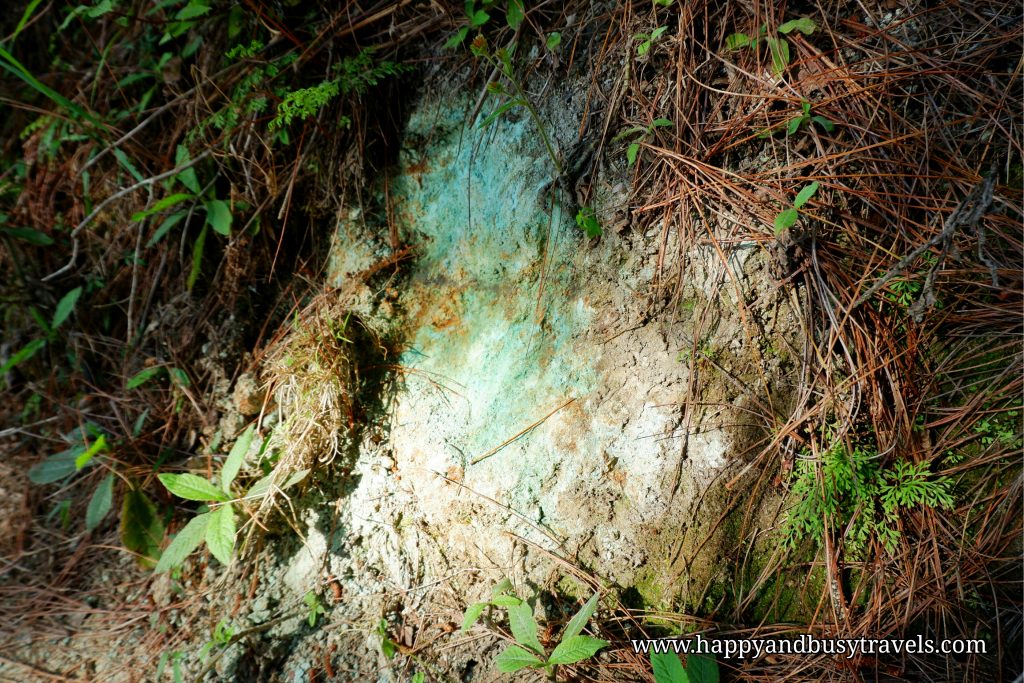 Then we already saw the hills of blue soil!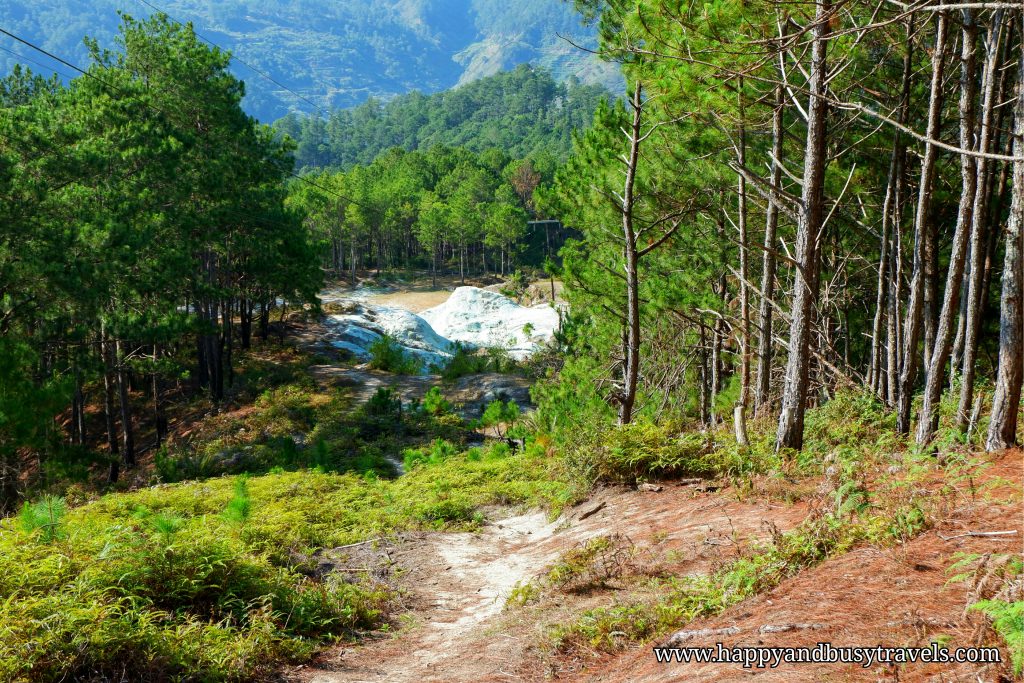 My friends immediately explored the area.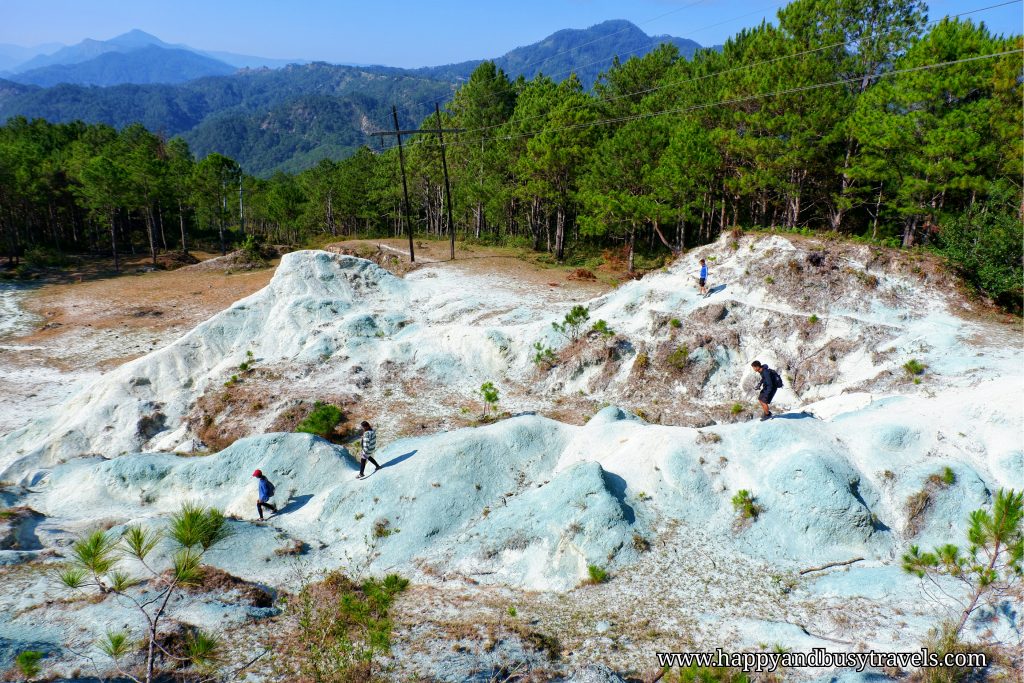 I also explored it too… hahaha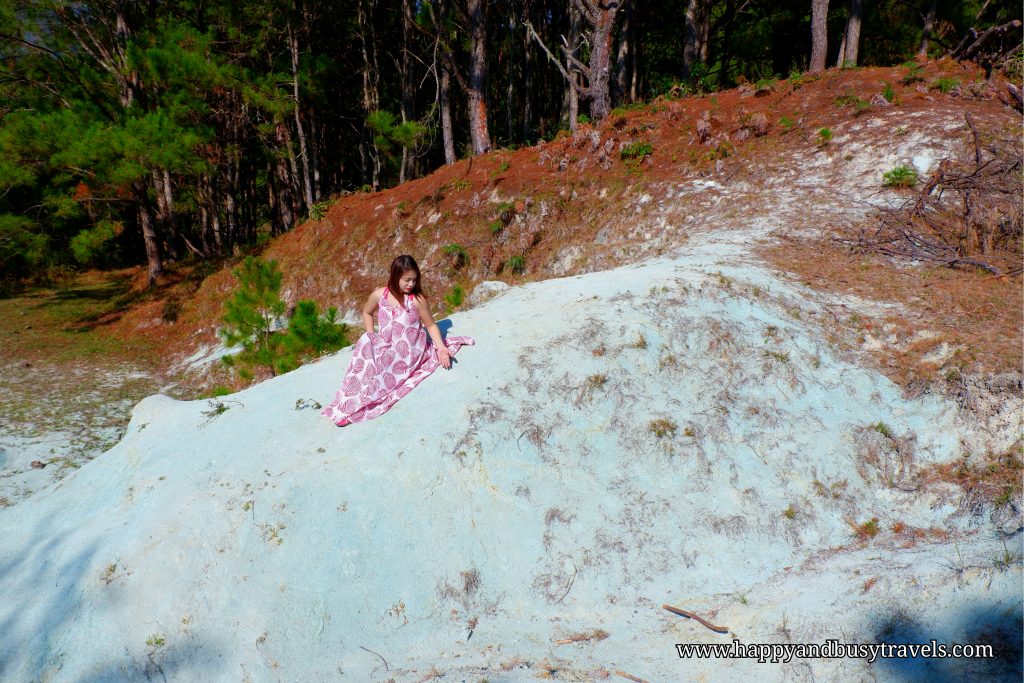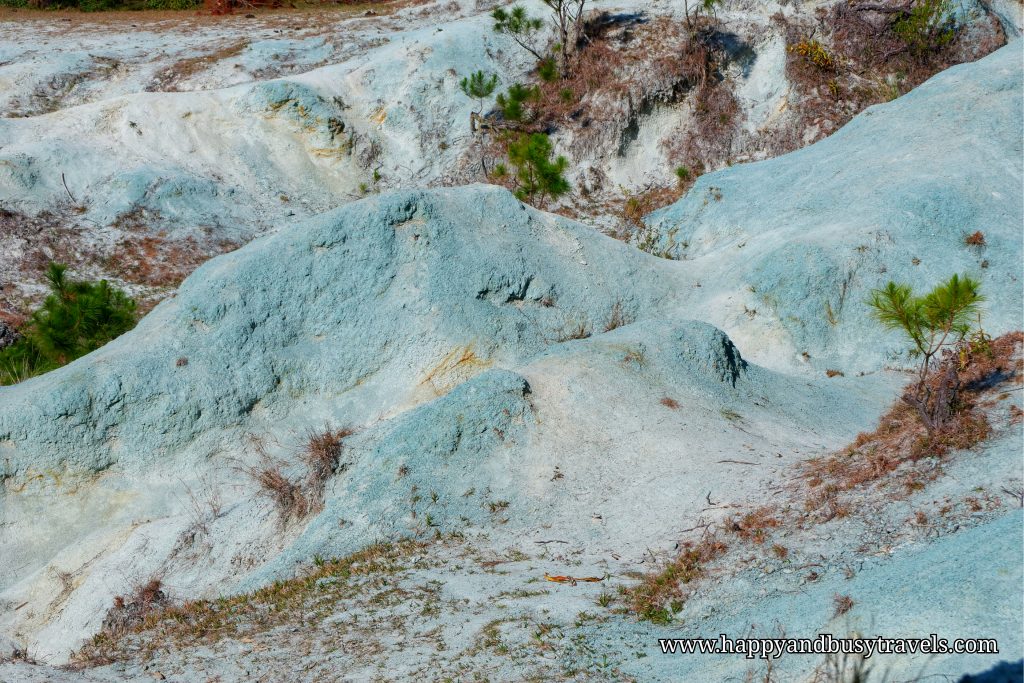 The color is light blue, but according to our guide when it rains the soil turns into noticeable blue. The soil in this part is blue because it is rich in Copper.
I took a closer look…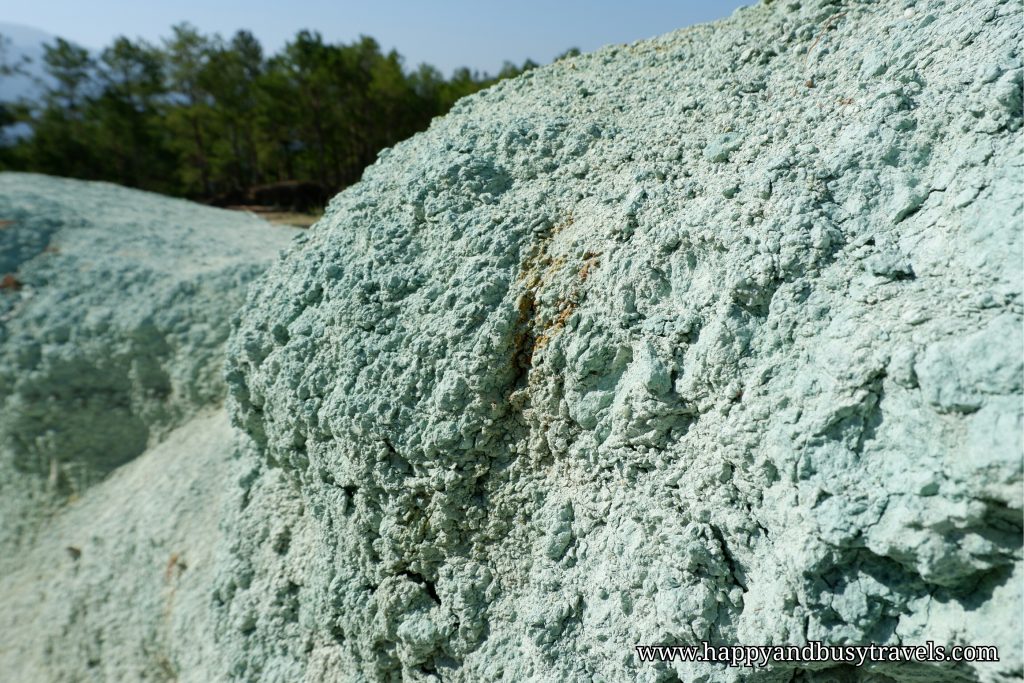 It is really blue! No filter or enhancements used!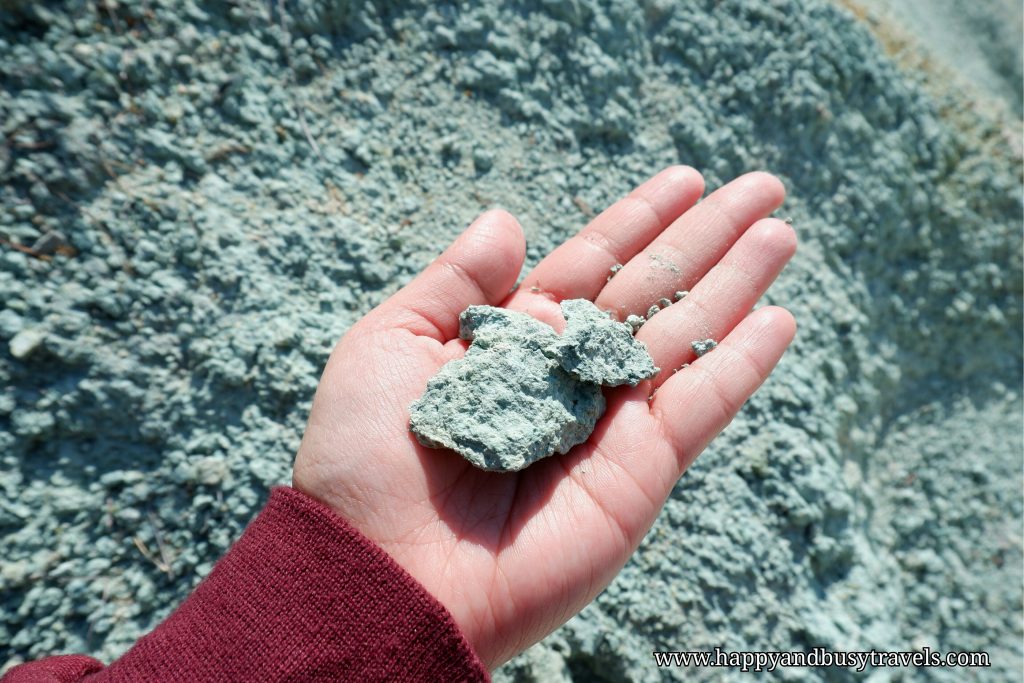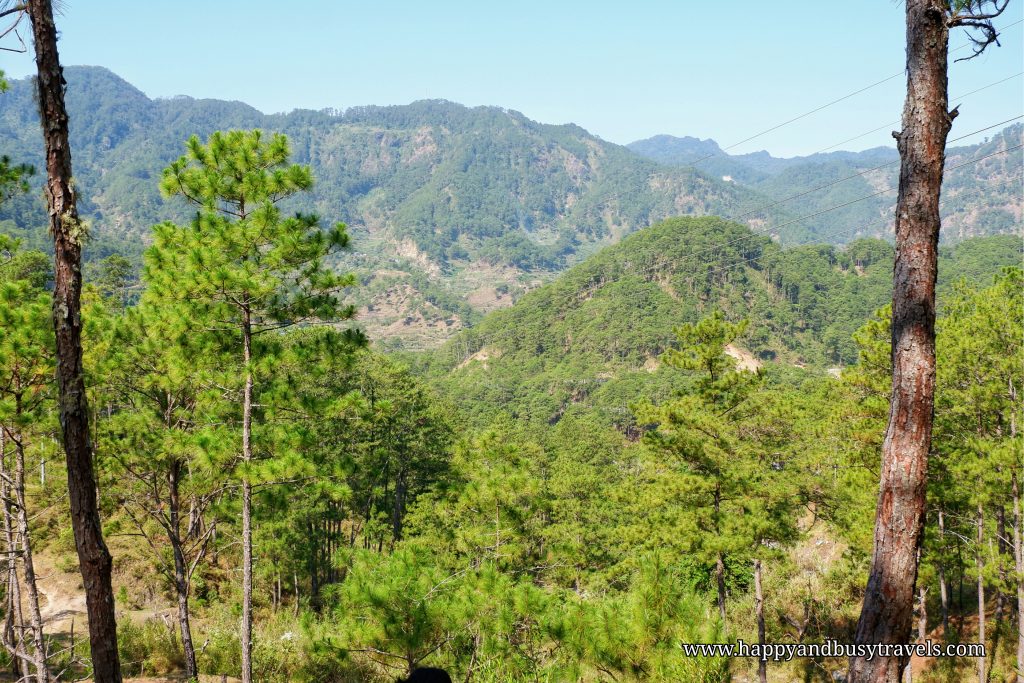 That ends the Marlboro Hills and Blue Soil Traverse Trek.  We ended around 9:20 AM so we went back to the city and had our Brunch (2nd breakfast plus lunch). ??
Happy and Busy's Smiley
Location  
Ambiance
Value for Money