Sagada, Mountain Province
It's March again and it's Busy's birthday! So as usual we always plan an out of town tour. A few months ago we have decided that we are going to Sagada! Sagada is a municipality in the mountain province, it is known for its peaceful environment, and its cold weather even though it's summer.
I was not in the mood to do a DIY trip so I got a tour package from Tiff's Travel and Tours. They offered us an affordable tour package, plus we can do a side trip in Banaue and Baguio, so we grabbed their offer.
Facebook: https://www.facebook.com/tiffstravelandtours/
Contact number: +63917 694 9769
Unfortunately during the day of our departure, Busy, his business partner, and one of our friends can't join. They had an emergency in their business.  So it's just me, Happy, and some of our friends, total of 11 people.

Day 1 – Manila to Sagada
March 23, 2018
9:30PM
Manila to Banaue
We left SM Mall of Asia around 9:30
March 24, 2018
6:00 AM
Mila's Bakeshop
Around 6AM we had our breakfast in Mila's Bakeshop. We have decided to eat here because we were expecting that there is a lot of people in the view deck, and we were informed that food here, Mila's Bakeshop, is cheaper.
Facebook: https://www.facebook.com/milasbakeshop/
Address: Abul Street, Poblacion South Lagawe, Ifugao 3600, Philippines
Contact numbers: +63998 555 5458 ; +63927 279 1778
Email Address: [email protected]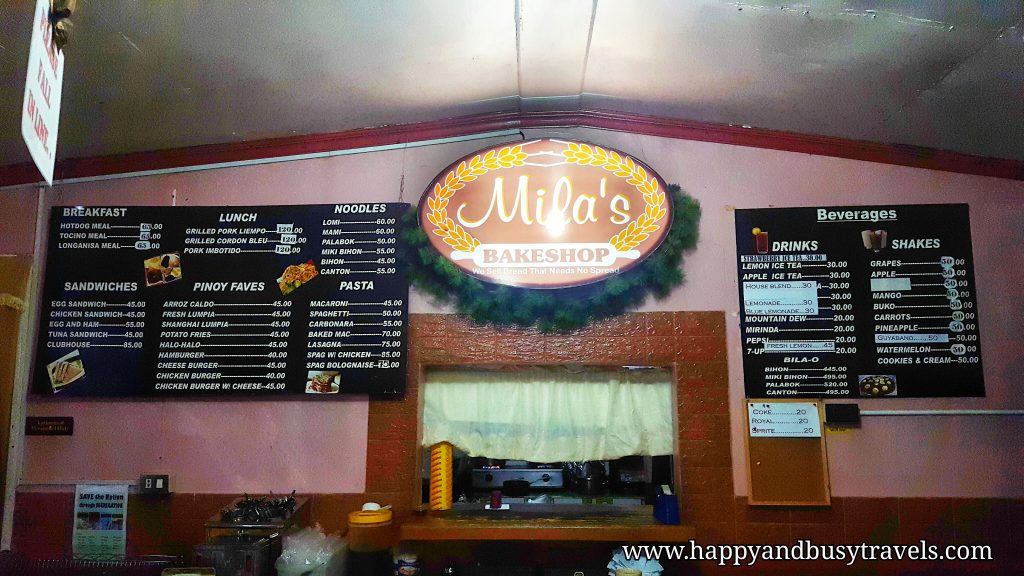 We ordered Hotdog, Tocino, and Longanisa meals because those are the only available food from their menu at that time.
Me… I bought a lot of bread 🙂 I love bread.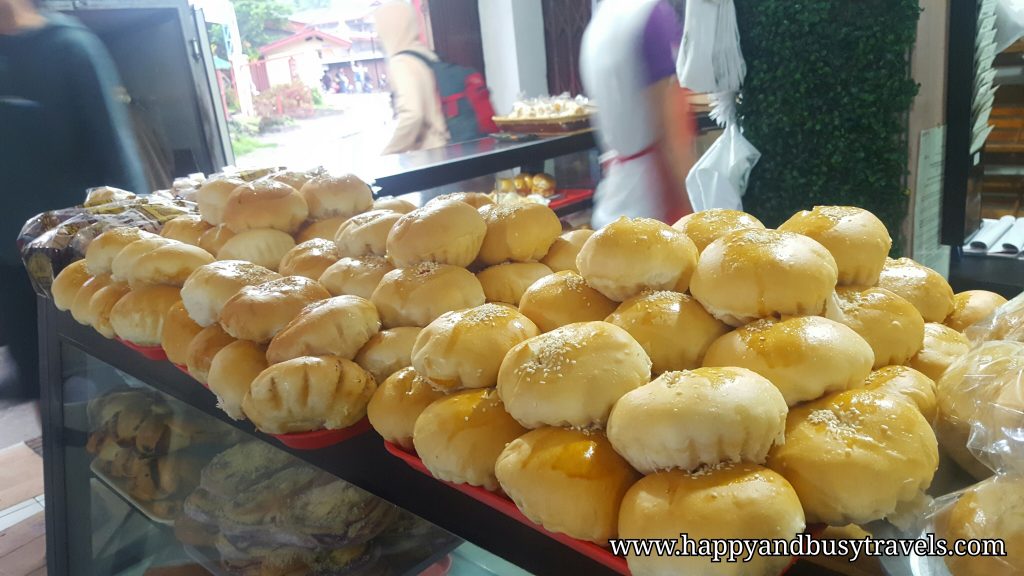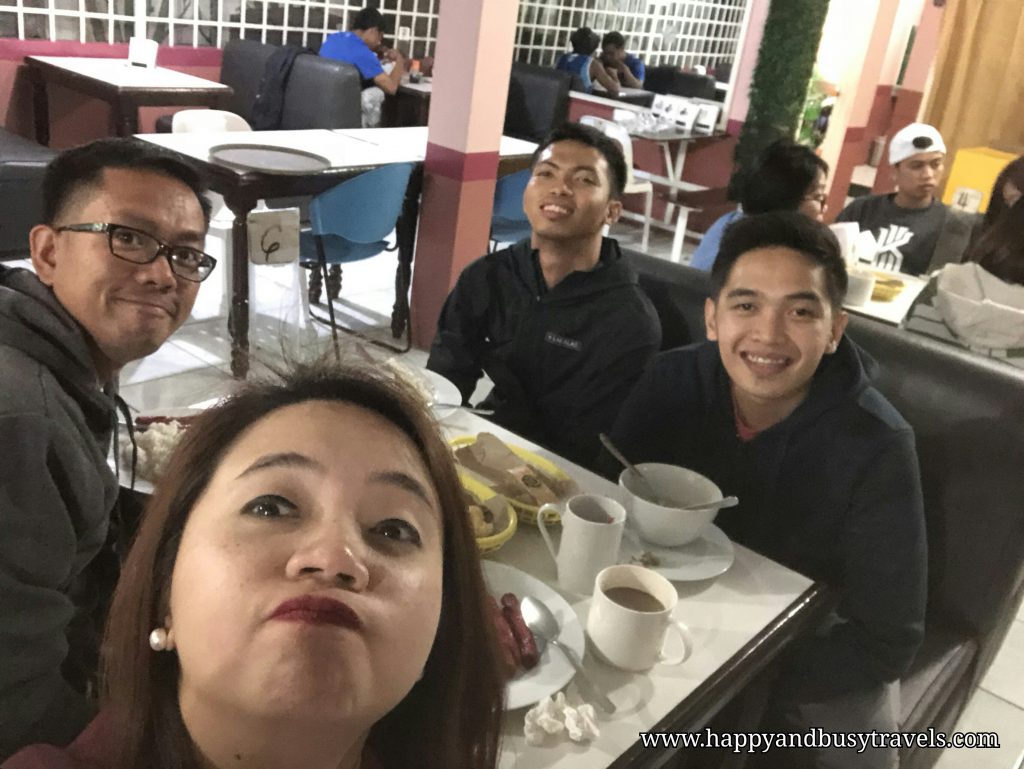 8:00 AM
Welcome to Banaue Sign
We reached the welcome sign of Banaue!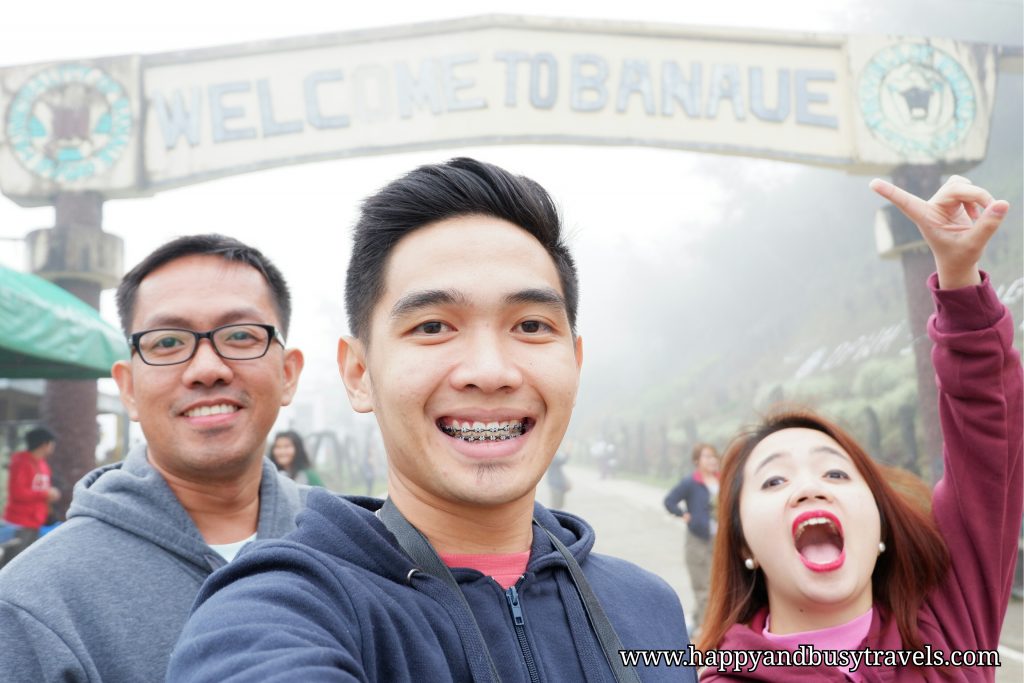 There were a lot of visitors that time. I think everybody were excited because this is the first stop.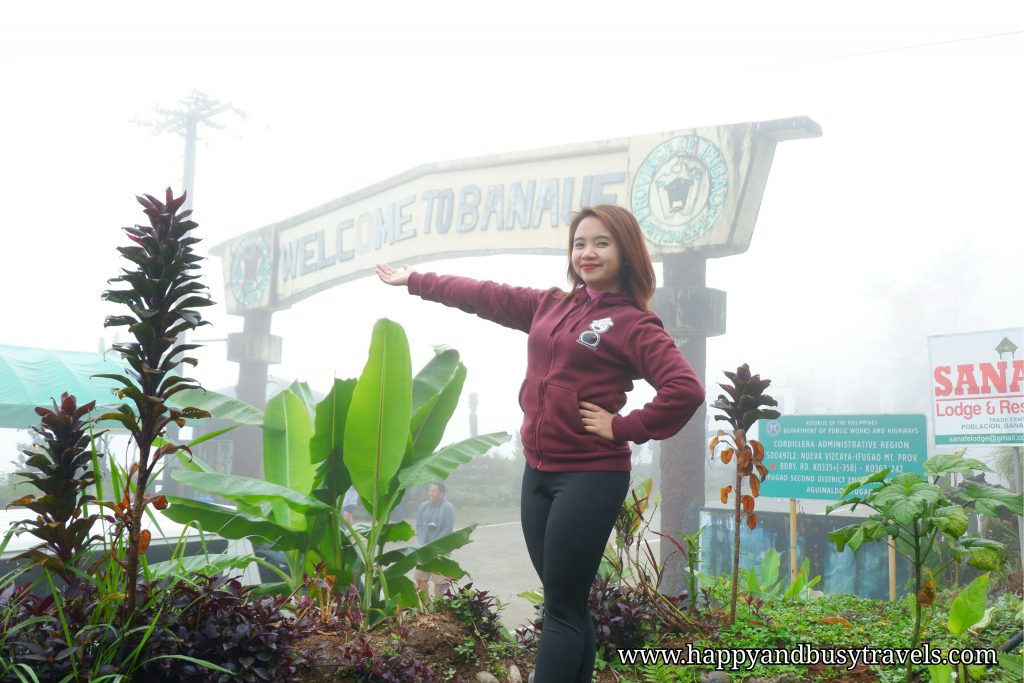 Banaue Rice Terraces View Point
Not so far from the welcome sign is the Banaue Rice Terraces View Point. We were excited to see the rice terraces, however, the fog made it hard to see the rice terraces.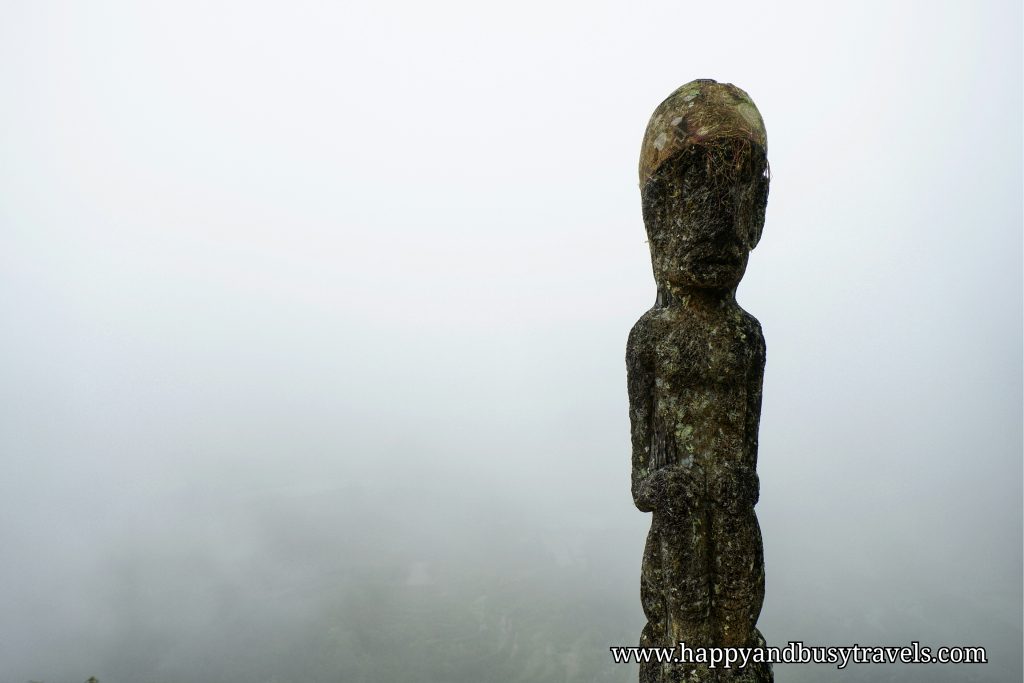 It looks like we were taking our 1 x 1 ID picture! hahaha Anyway, we enjoyed what we have at the moment.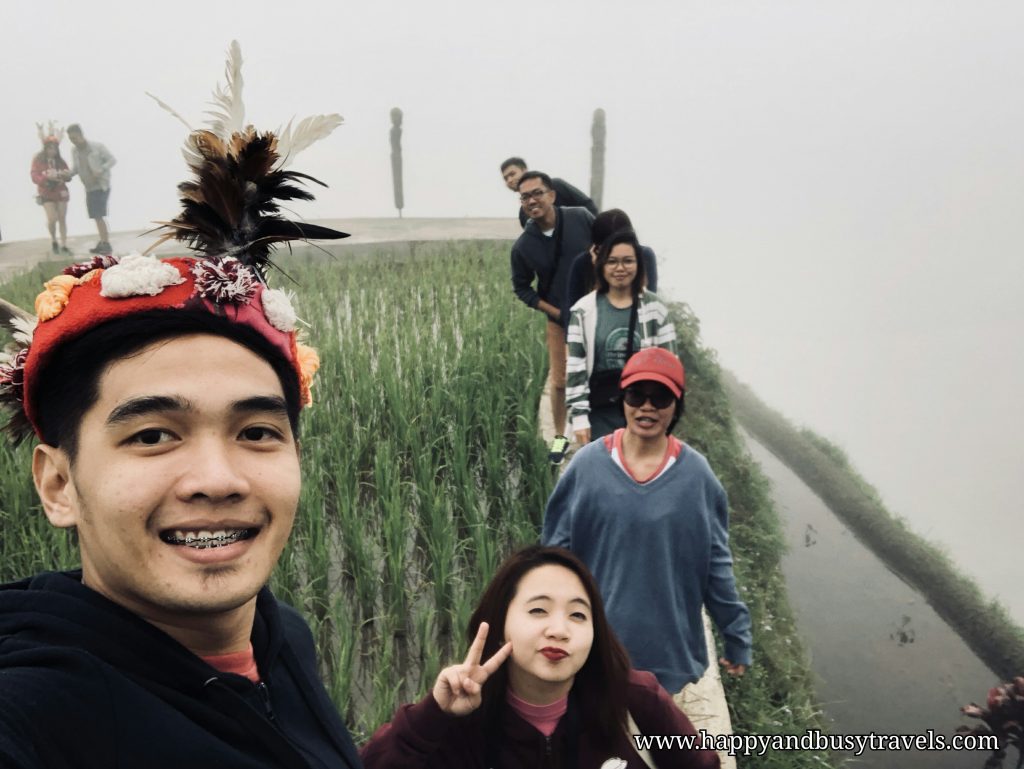 Here's one of my friends, Michael, acting like he's one of the locals. Well, it suits him haha. 😆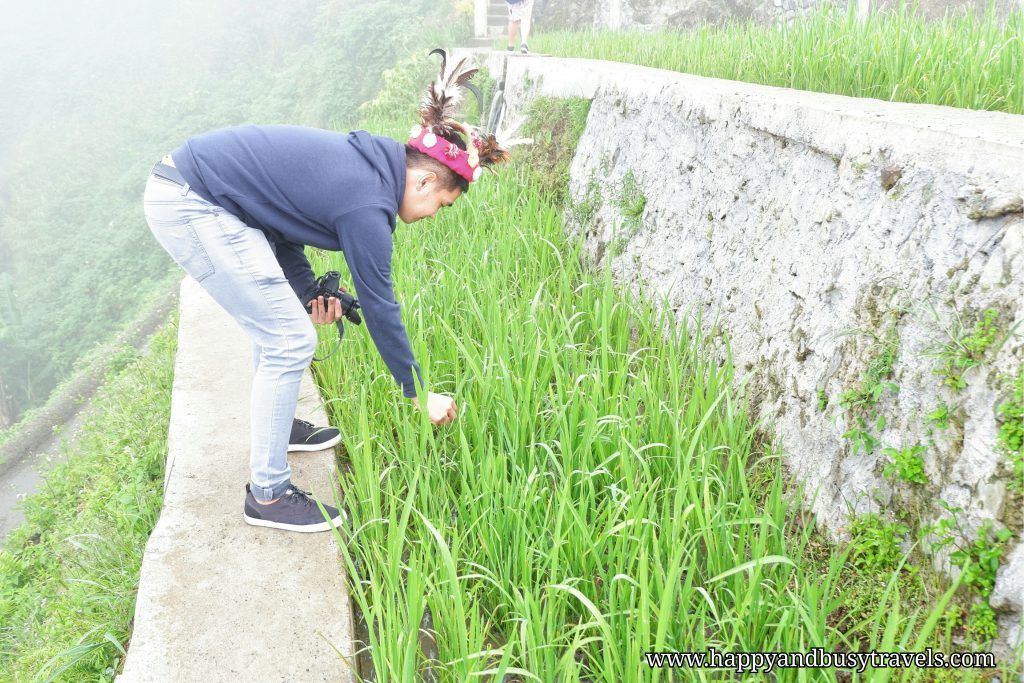 Ohhh I love photo bombing him too! 😁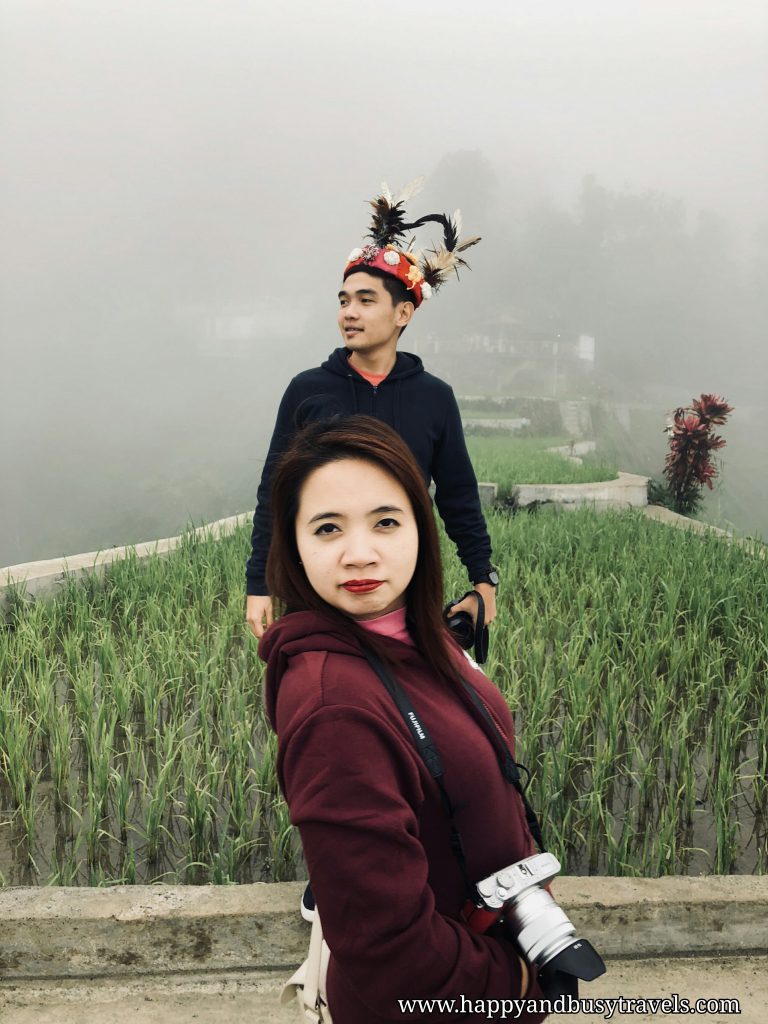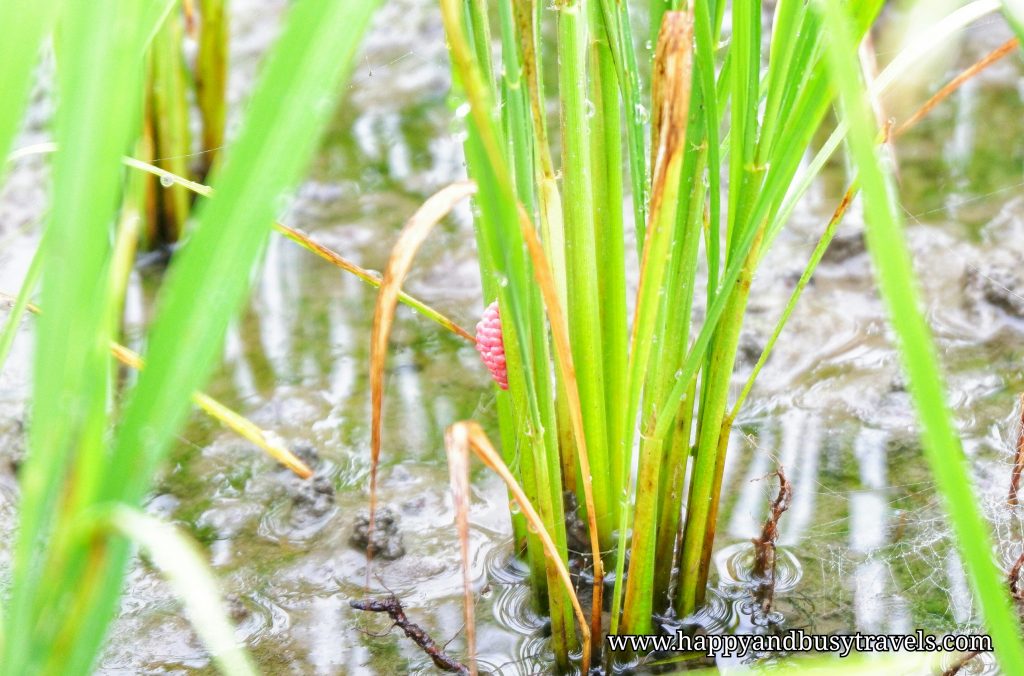 We did not stayed too long…. Ugghh it's because of the fog, Anyway we left the view deck and proceeded to Sagada.
During our road trip to Sagada, we spotted some rice terraces, so we stopped and took a photo. This is officially our first view of the rice terraces.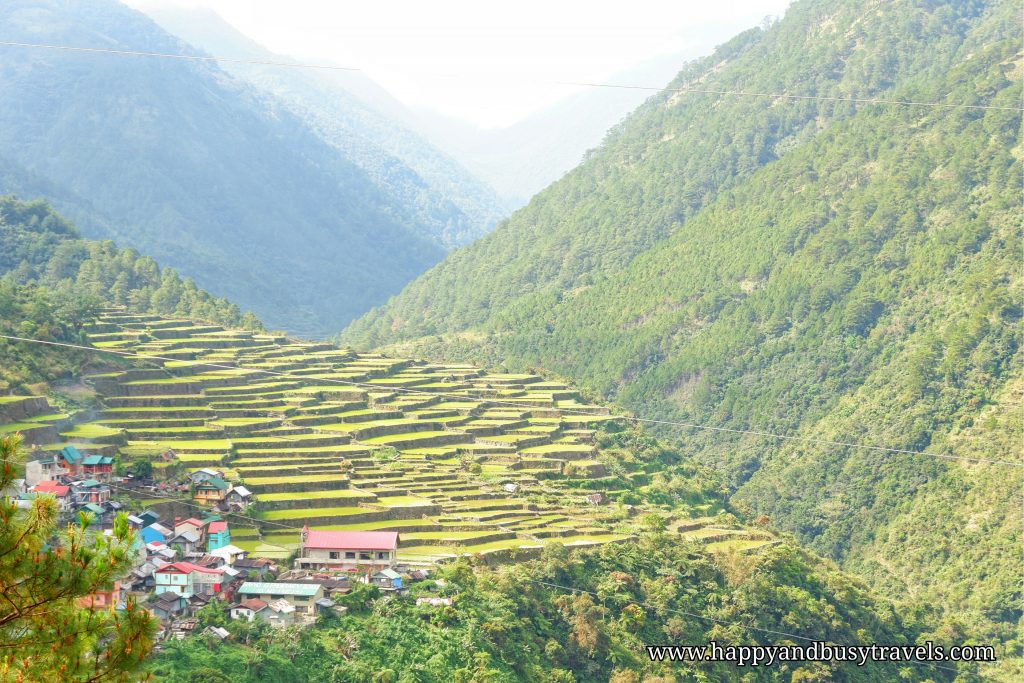 10:30 AM
Sagada
Shortly after our official first rice terraces, we arrived at the Municipal Tourist Information Center. All of the visitors must register, and pay the environmental fee of Php 40.
Note: Make sure to keep your receipt because you have to present it on every tour that you will book.
Facebook: https://www.facebook.com/Sagadatourism/
Website: https://www.sagadatourism.com
Address: Poblacion, Sagada, Mountain Province, 2619 Philippines
Contact number: +63917 148 6327
Email Address: [email protected]
Operating hours: 7:00 AM – 6:00 PM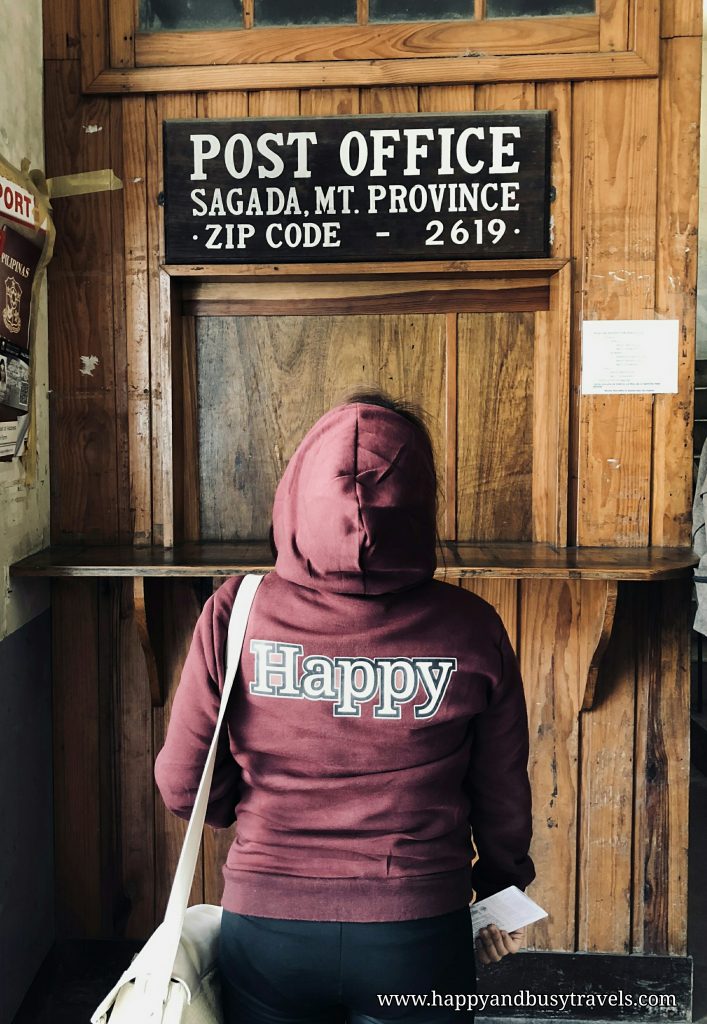 Before we proceeded to our tour, we checked in our hostel, Alapo's View Inn & Cafe.
Facebook: https://www.facebook.com/alaposviewinn/
Contact number: +63921 279 9656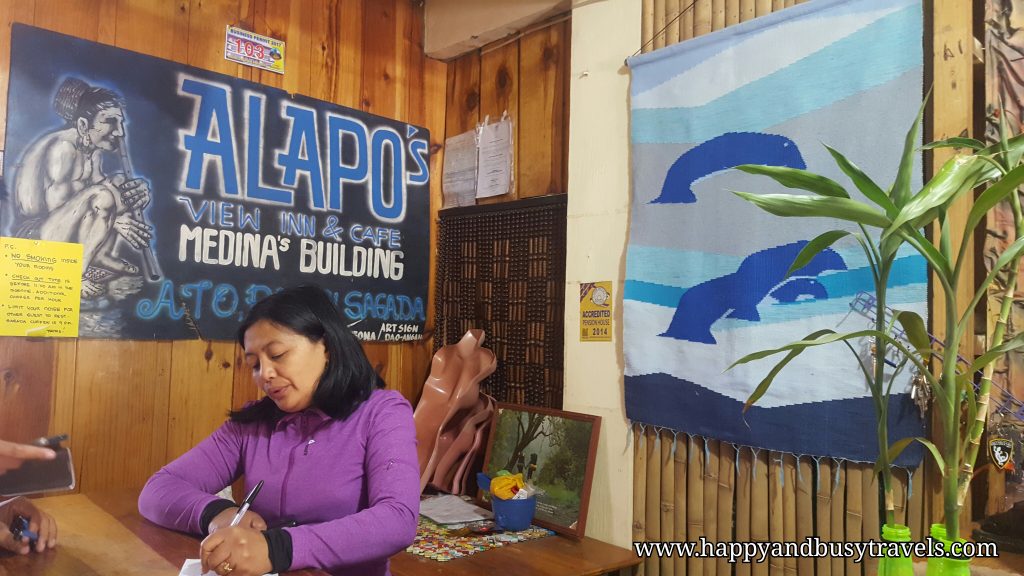 We settled down and relaxed for a while…
Here are some pictures of their rooms, here is the room good for 3. This room should just be for me and Busy, however I will just have it for myself.  Please excuse my stuffs 🙂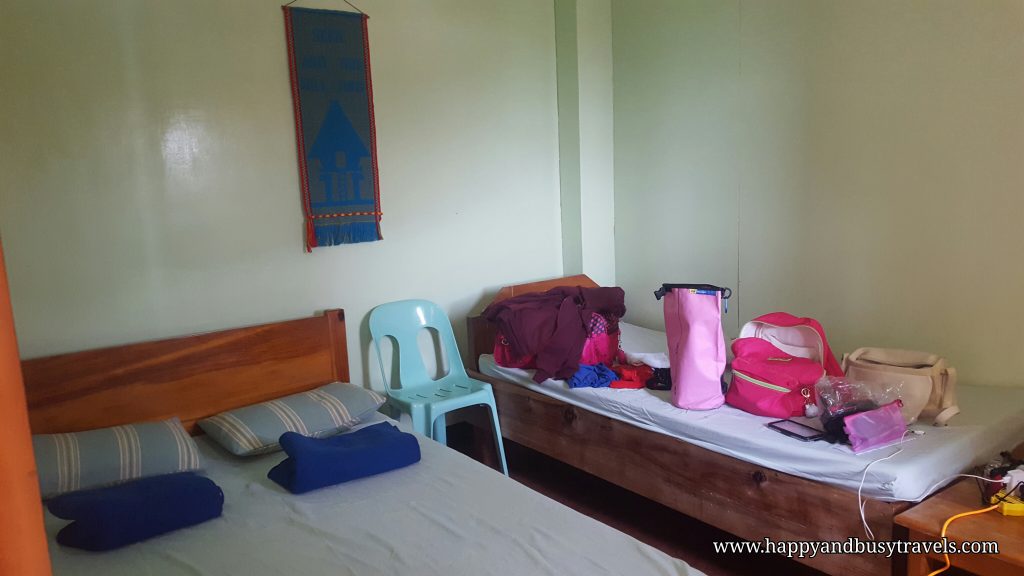 Here is the room good for 5. Only 3 of my friends will stay here.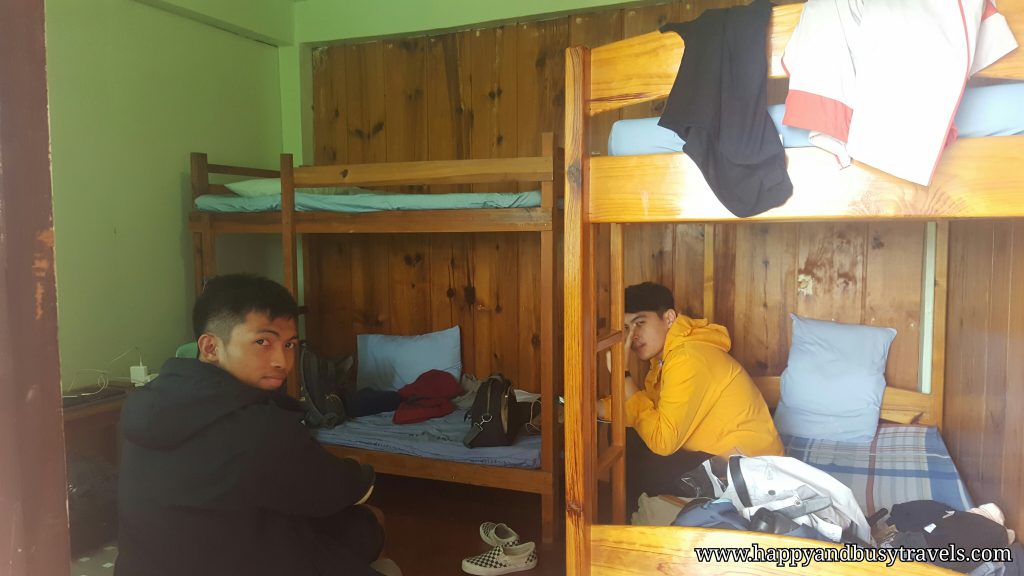 You can notice that there is neither an electric fan nor air-conditioning unit inside the rooms. You will not need those because the cold weather itself can freeze you. There is also no comfort rooms per room, this is common in homestays or inns in Sagada. But there are some hotels in Sagada that offers rooms with their own comfort rooms.
After we have settled, we had our lunch in their restaurant,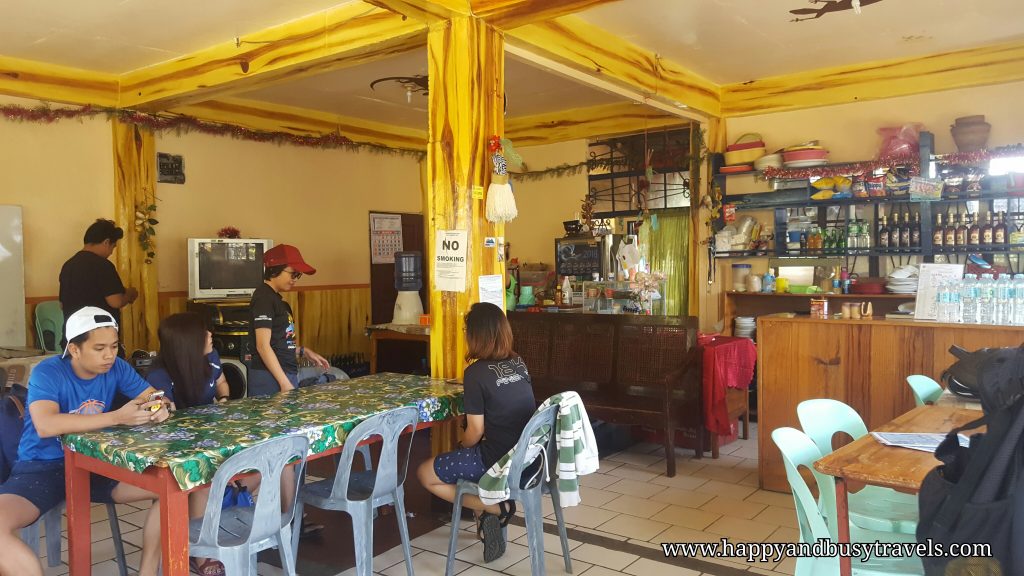 Here is their menu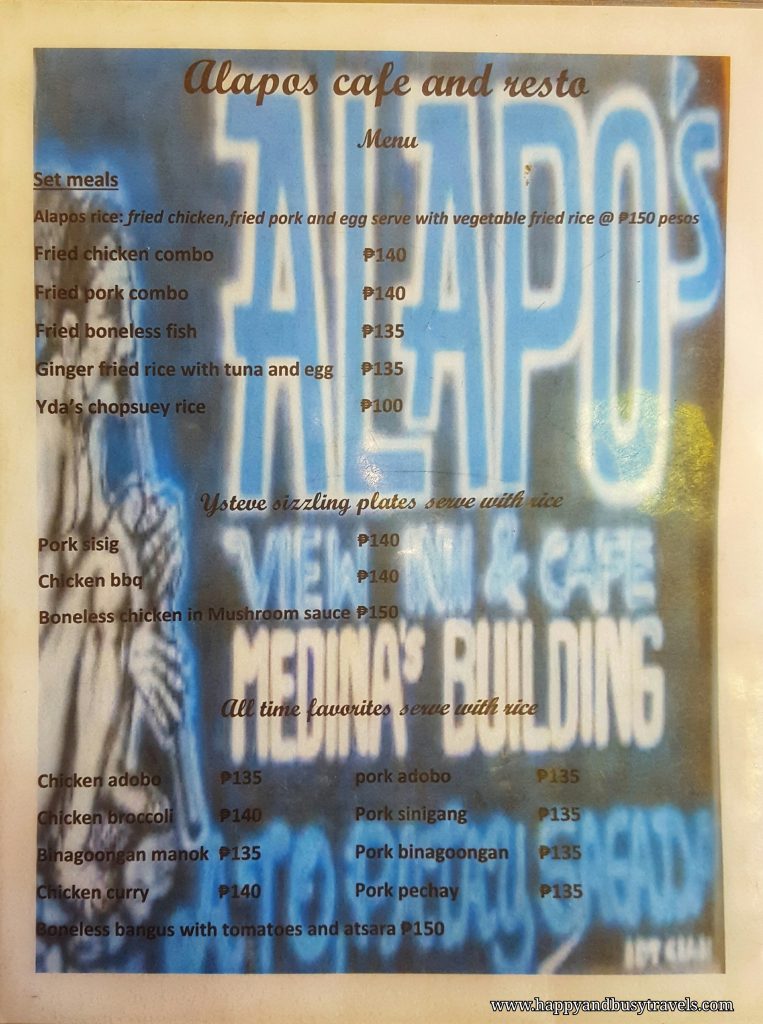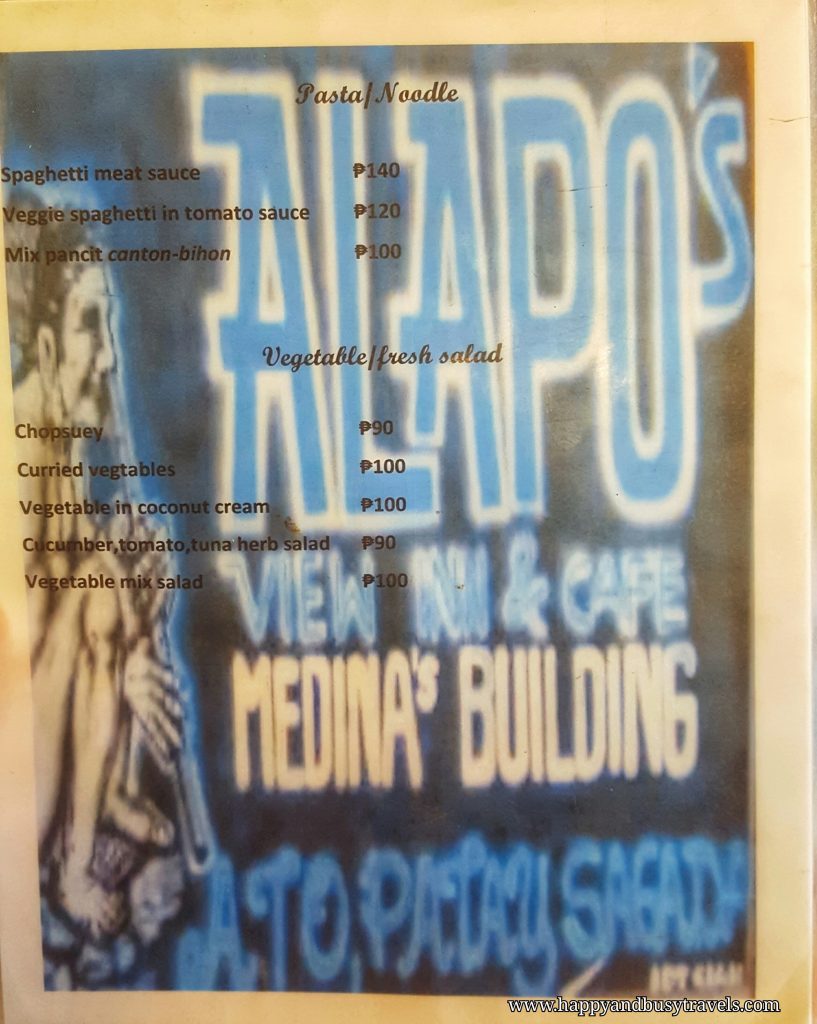 Here are some of the dishes that we ordered: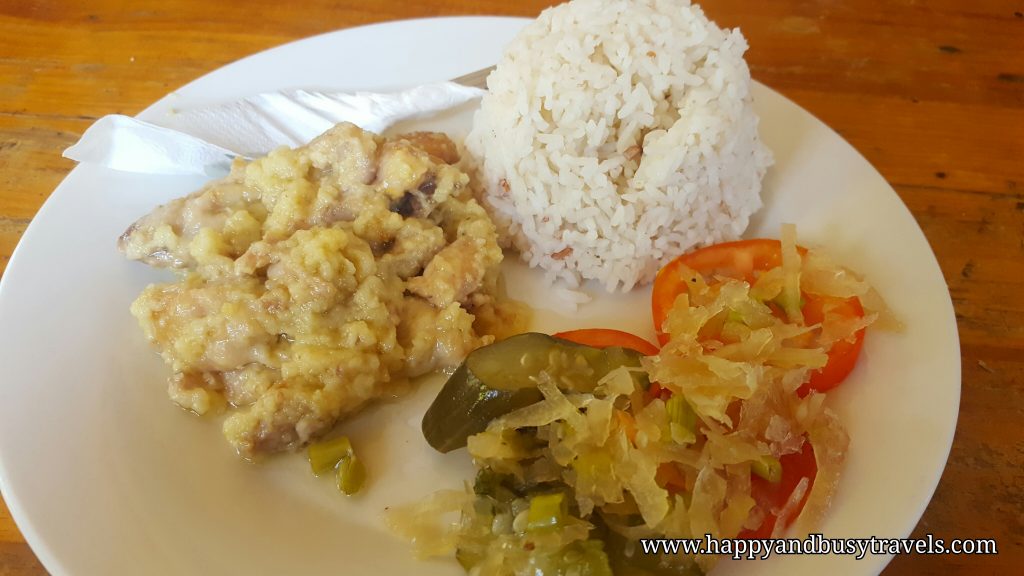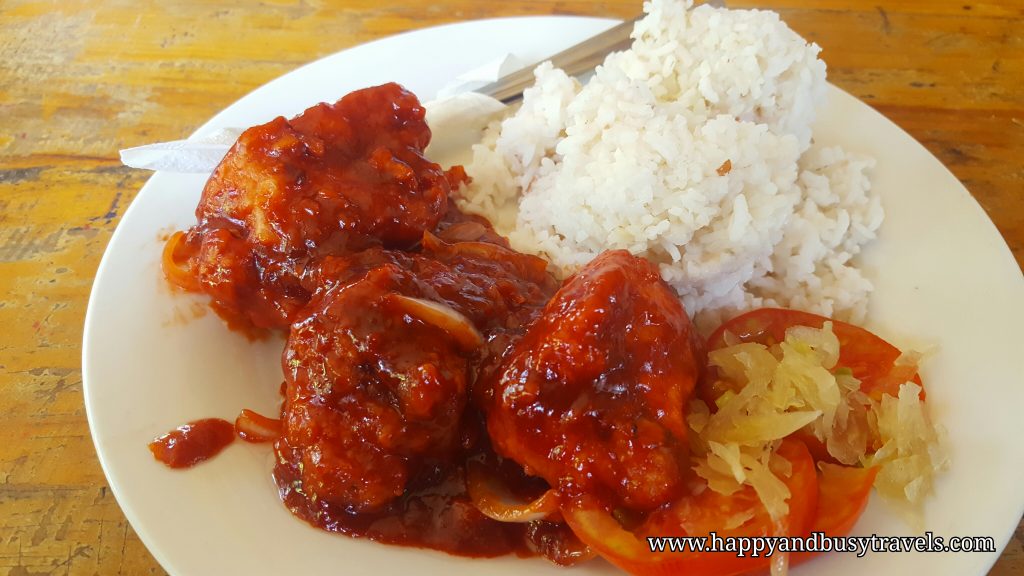 2:00 PM
Bomod-ok Falls
Full details at https://happyandbusytravels.com/bomod-ok-falls-sagada-mountain-province/
We went to the tour guides of Bomod-ok Falls at the entrance, then we paid the following fees:
Tour guide fee Php 500 for 1-7 visitors
Php 10 barangay fee per visitor
Total Fee: Php 1,110
Walking sticks are available if you think you will need one. 🙂
Then we started the trek to Bomod-ok Falls.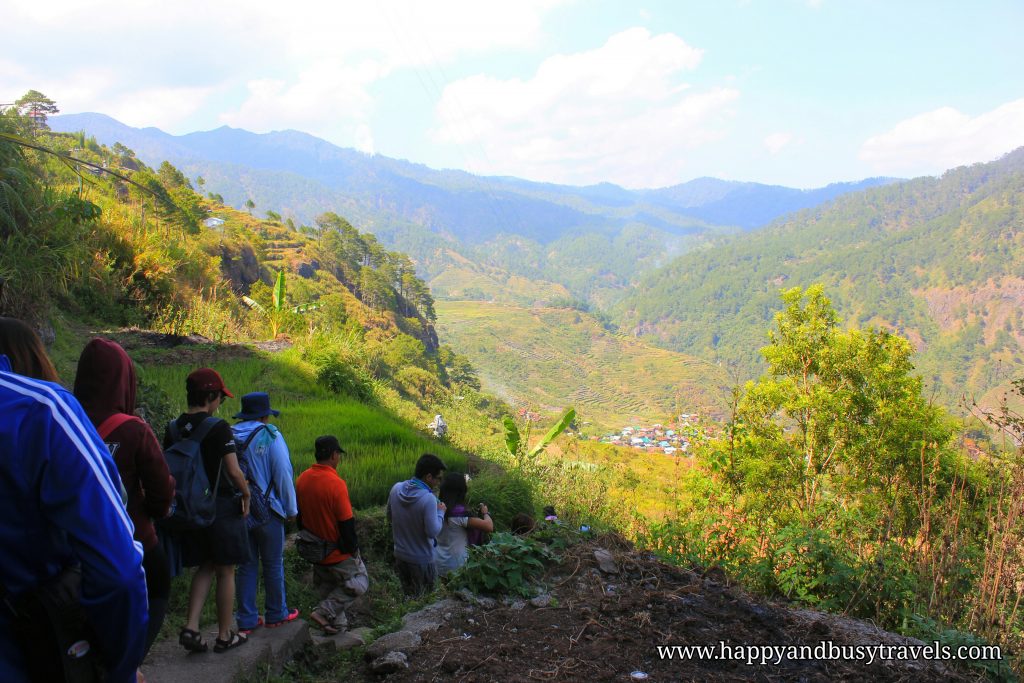 After we walked for a while, we immediately saw the rice terraces, mountains, and nature.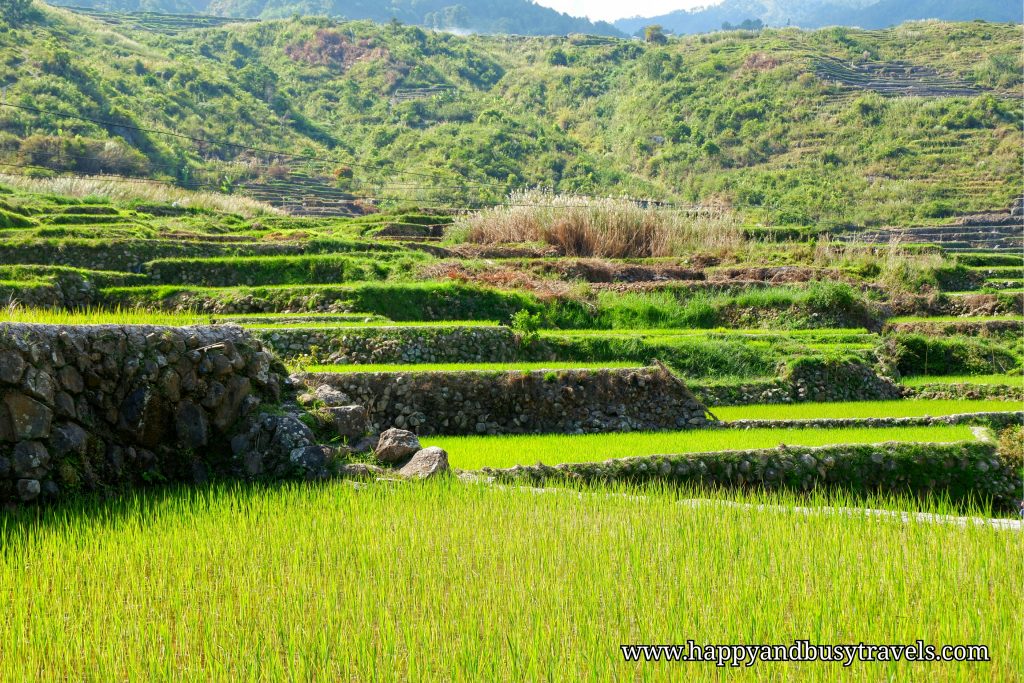 There were also farmers in the rice fields.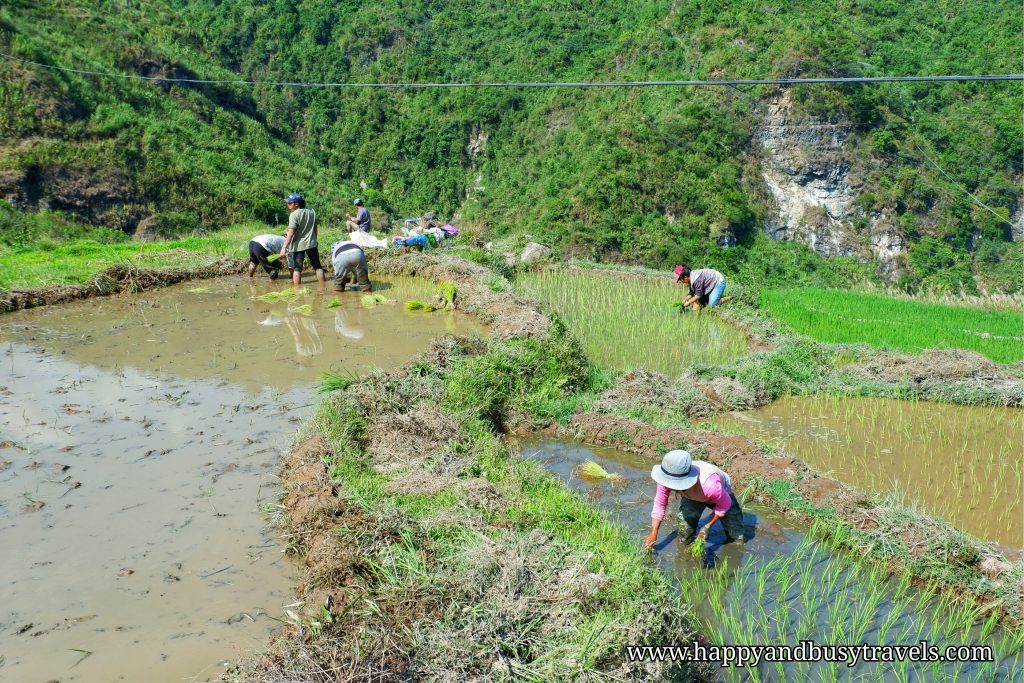 Here's a thumb's up 👍 for all of the farmers who gives us food on our table.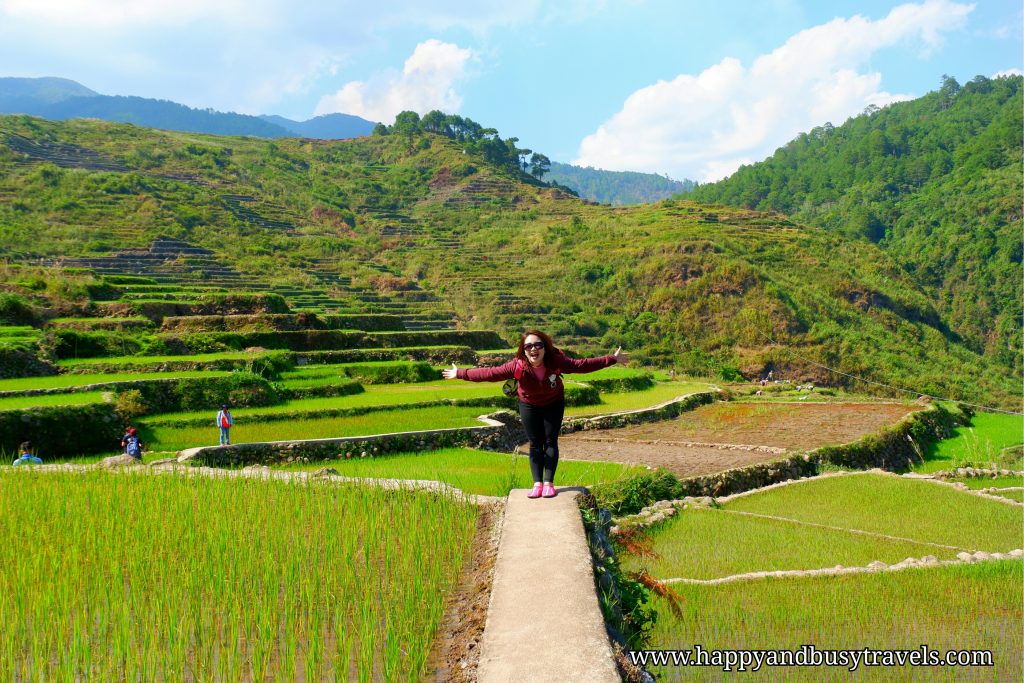 I took pictures of the magnificent view…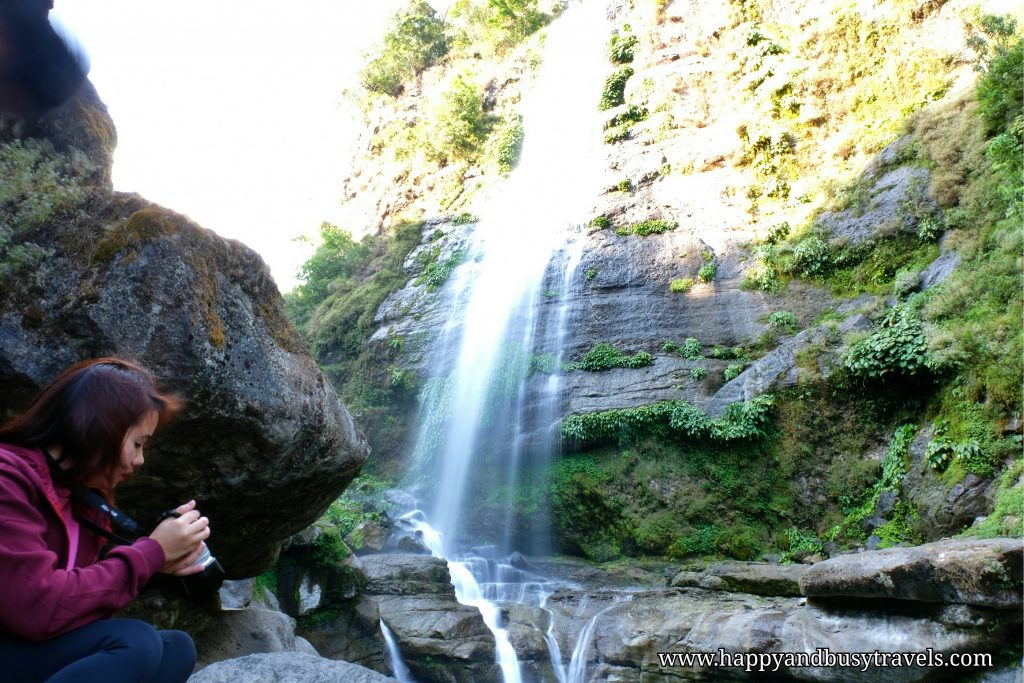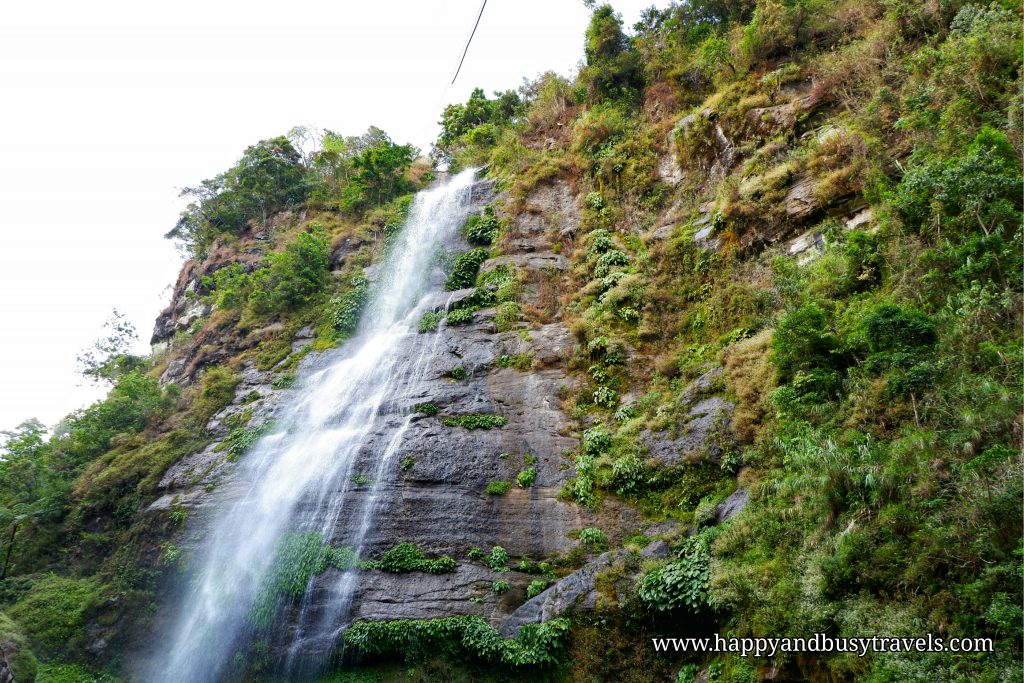 I also had my picture taken beside Bomod-ok Falls, with a dress! 😁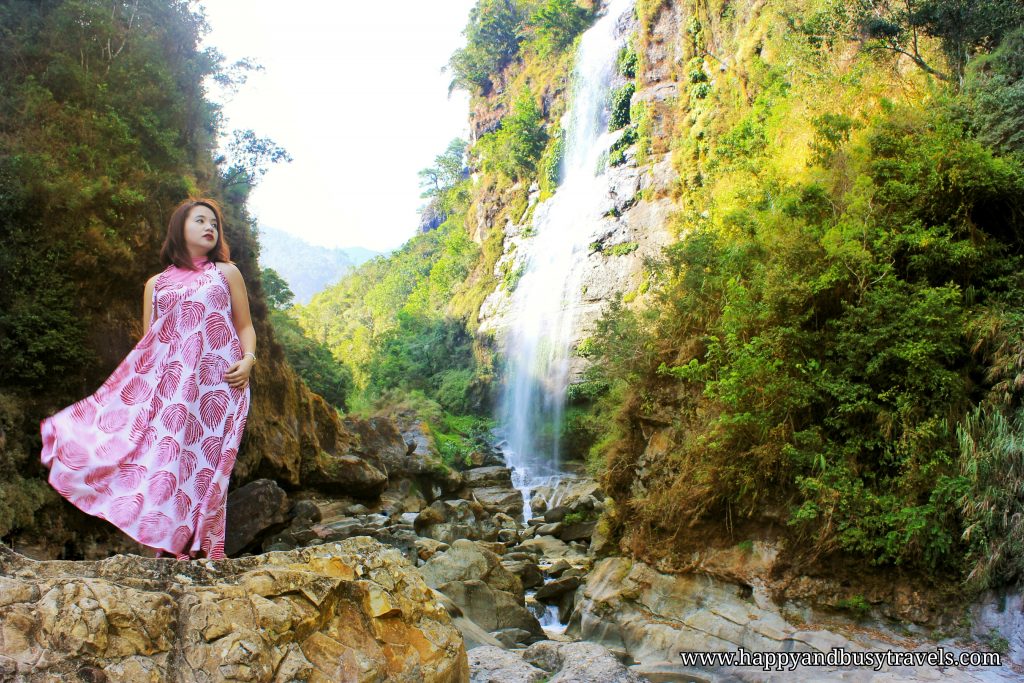 Thank you guys for taking my pictures! hahaah This is actually my priority hahahaha 😂
After we enjoyed the place for a while, we decided to go back and we took the shortcut.
5:00 PM
Lake Danum View Deck
We went to Lake Danum View Deck to view the sunset and the lake at the same time. Entrance fee is just Php 10
We also had a bonfire, created and ate Smores, and sang our hearts out through the Karaoke machine.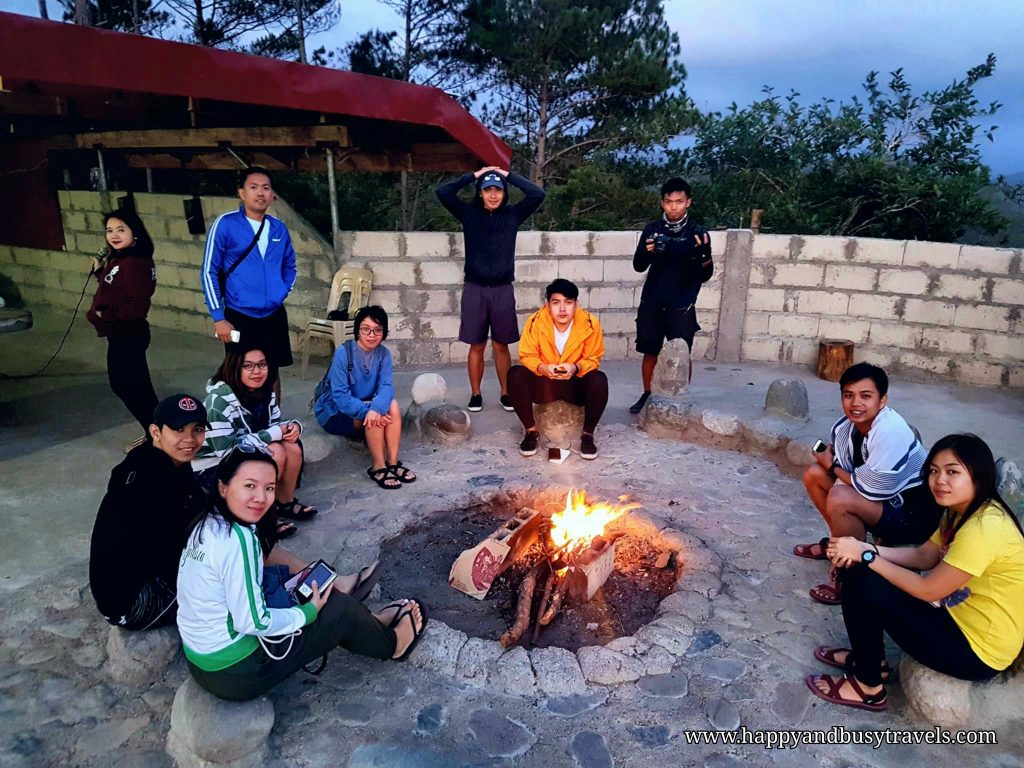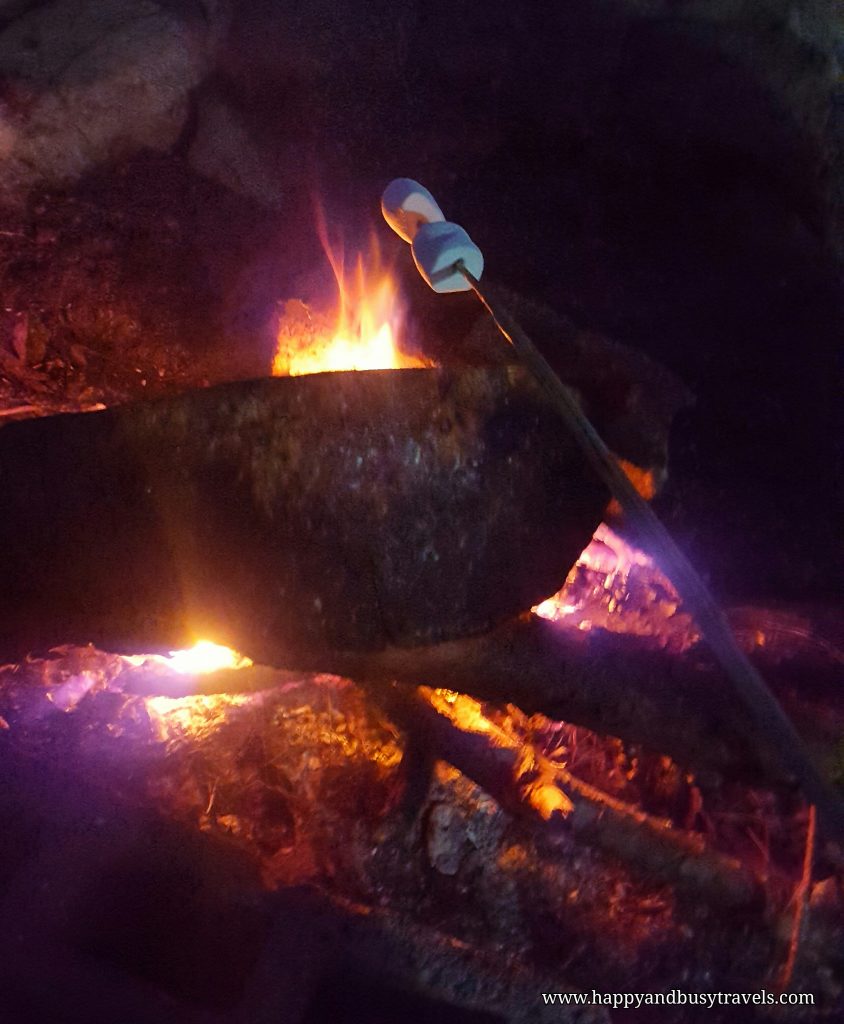 6:30 PM
Back to hotel
We had a quick rest for a while
7:00 PM


Yoghurt House
We had our dinner in Yoghurt House, located just around the area.
Facebook: https://www.facebook.com/Yoghurt-House/
Contact number: +63908 112 8430
Operating hours: 8:00 AM – 9:00 PM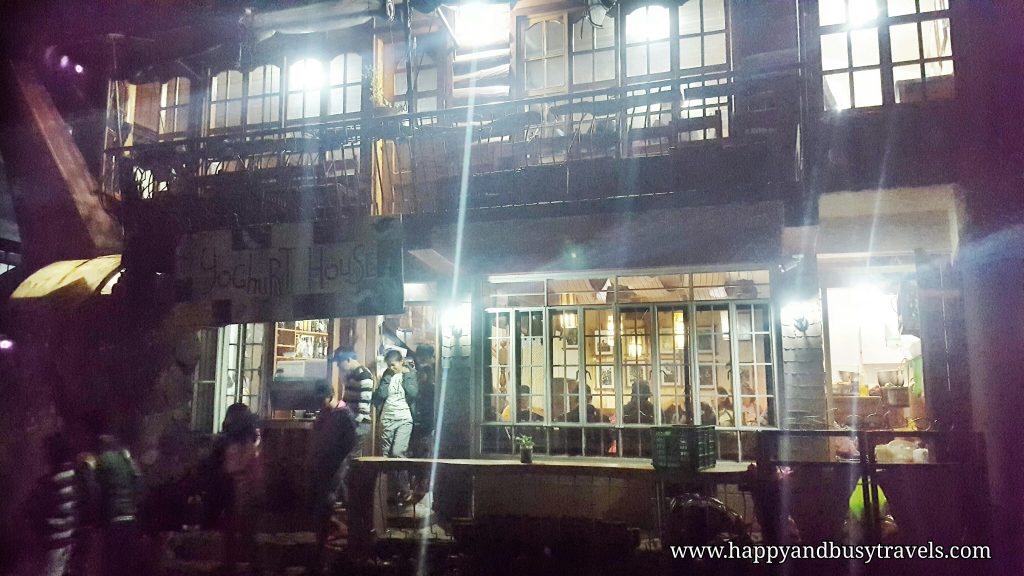 It has a very homey vibe! There is even a fireplace! Just right for the cold temperature.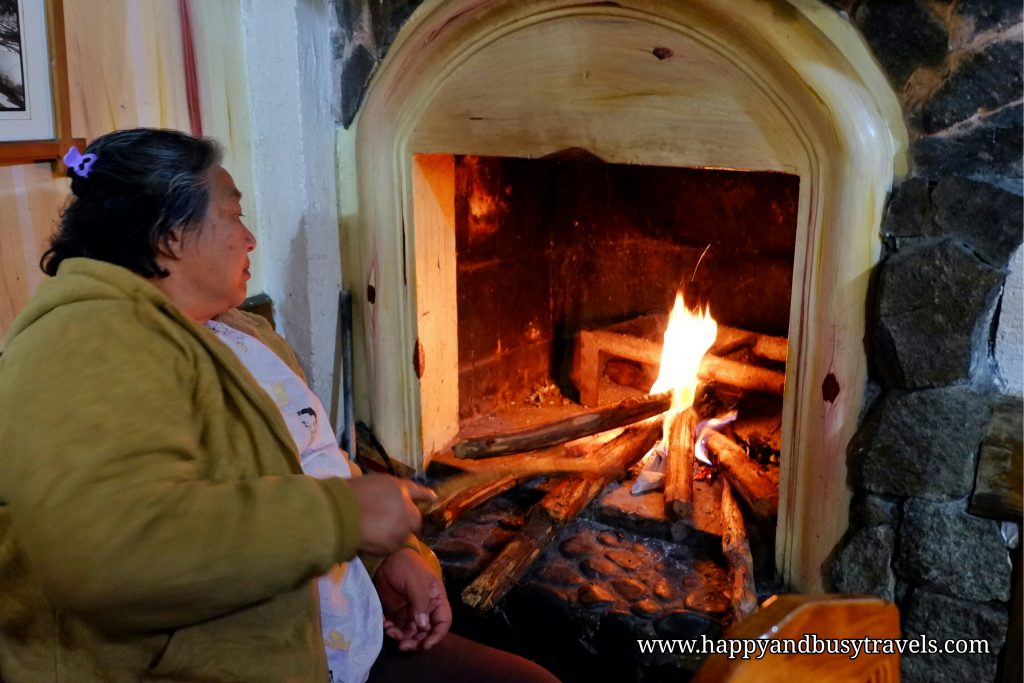 Here's their menu: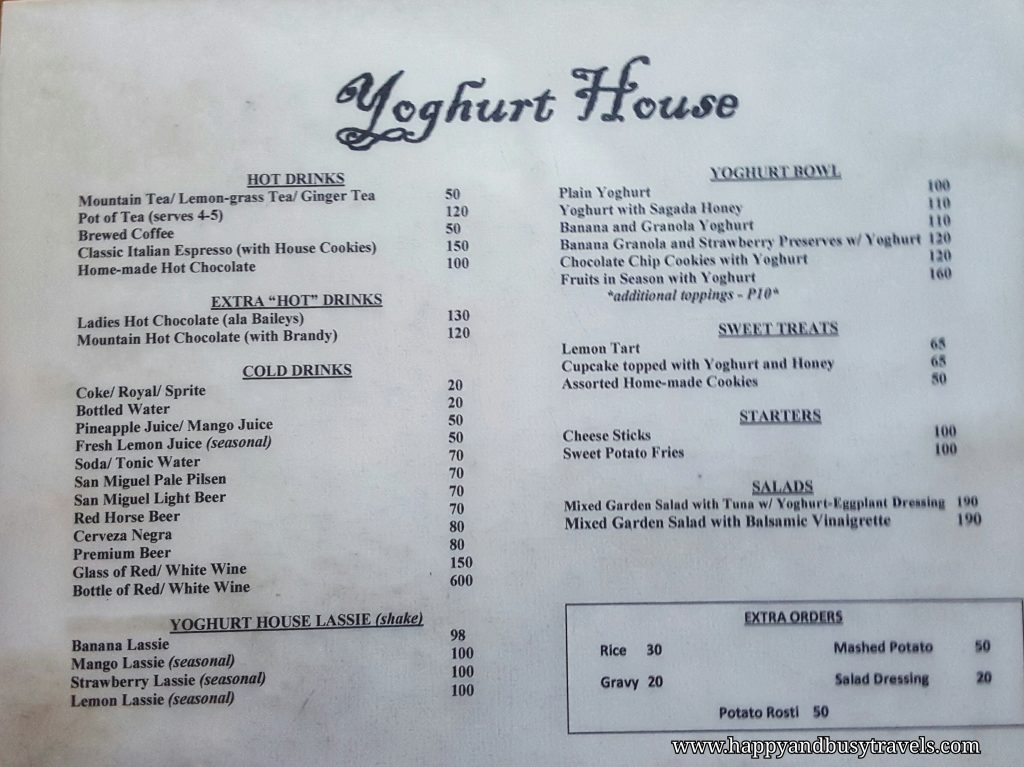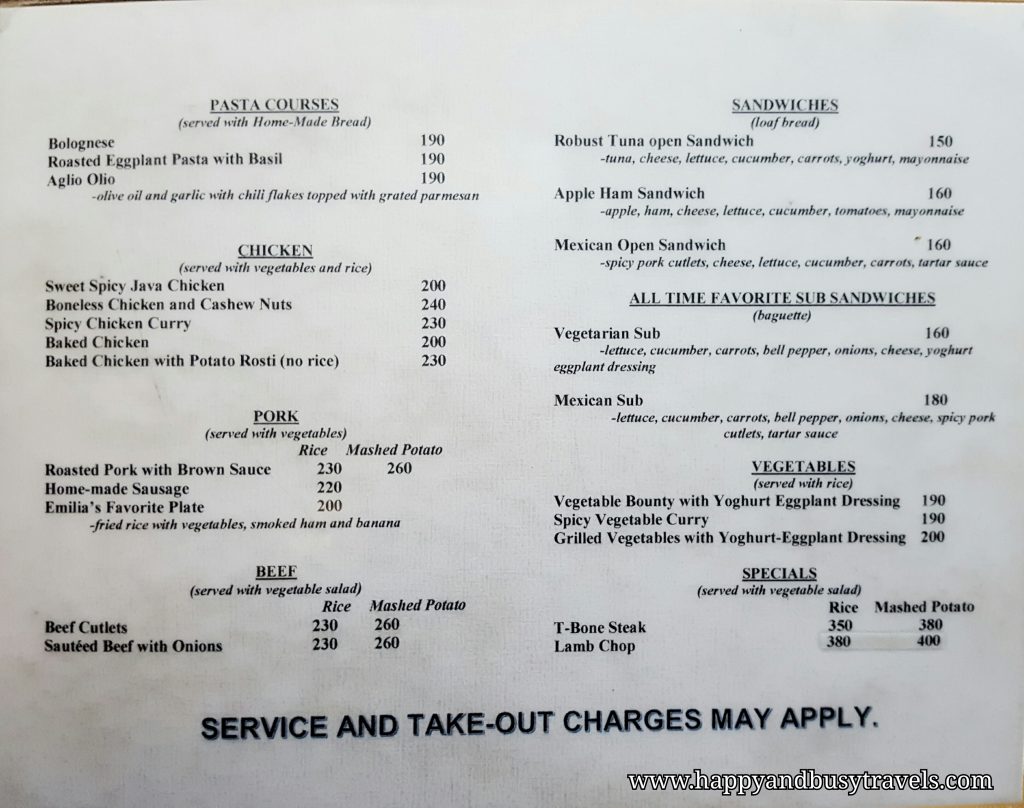 Here are some of the dishes that we ordered: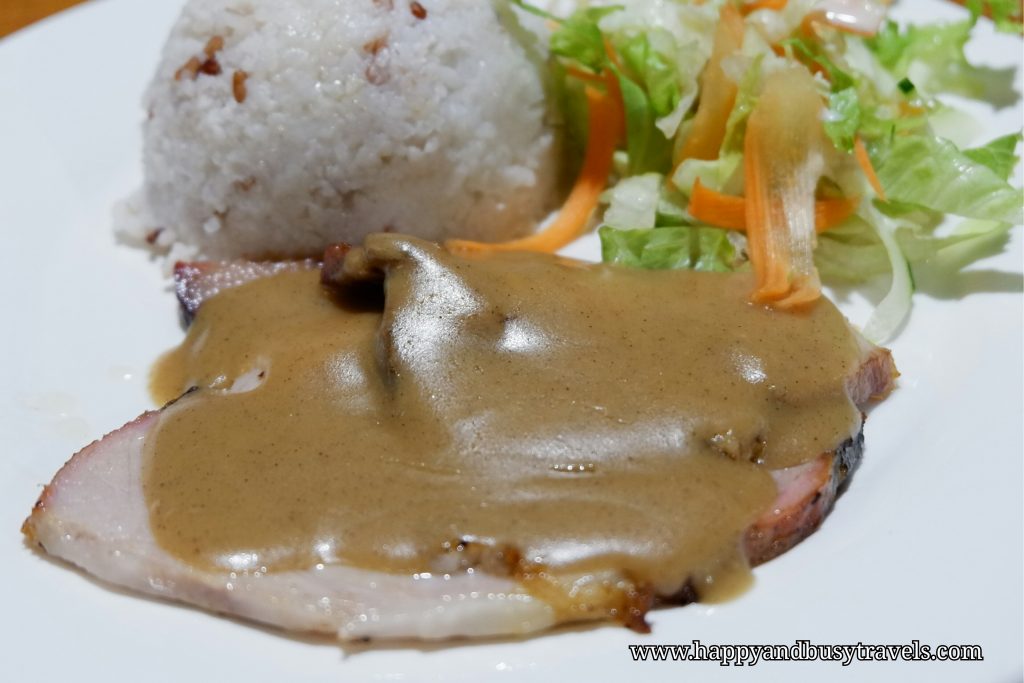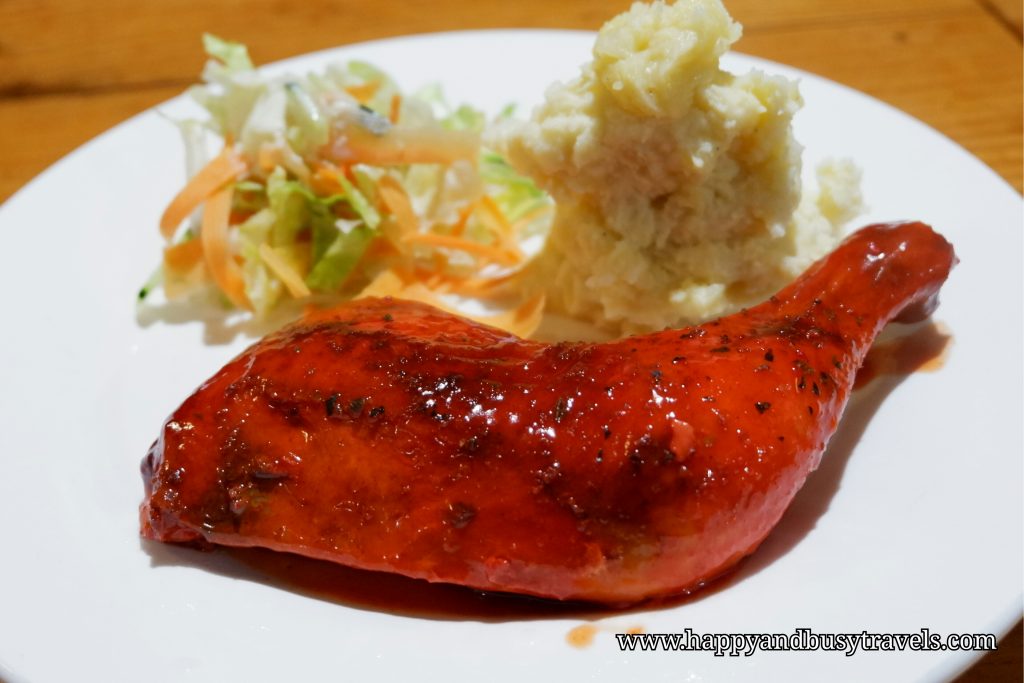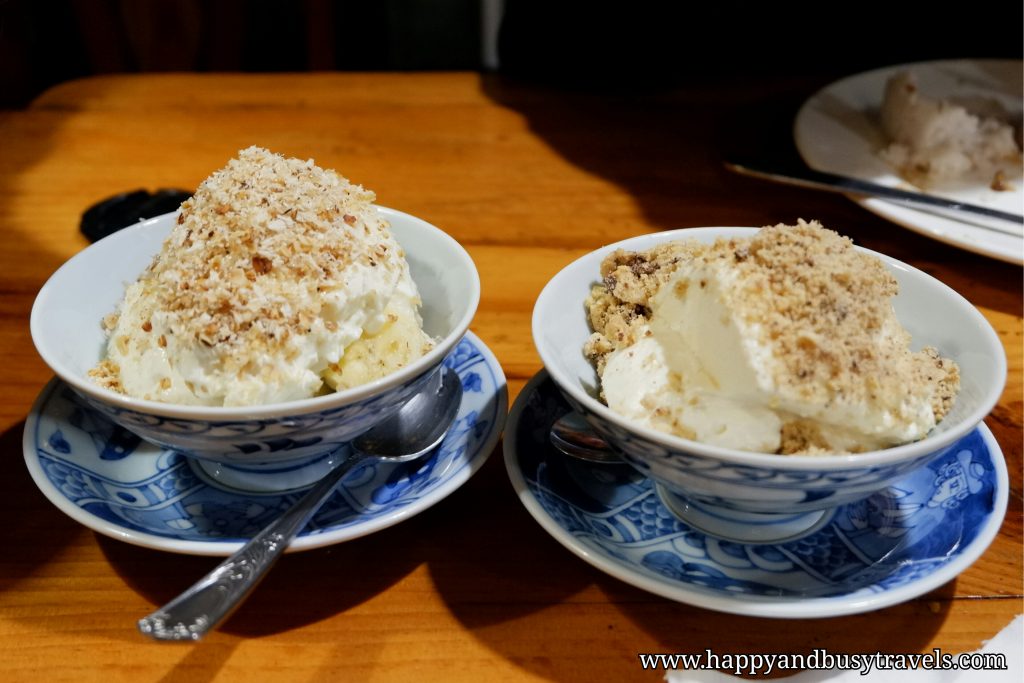 The dishes were yummy! and the serving is enough!
8:45 PM
We went back to the hotel because we were informed that there is a curfew which is 9:00 PM.
There is no night life in Sagada, people are usually at home when it gets dark.

Day 2 – More Trekking in Sagada
March 25, 2018
4:00 AM
Marlboro Hills and Blue Soil Traverse Trek

Full details at: https://happyandbusytravels.com/marlboro-hills-and-blue-soil-traverse-trek/
Estimated time: 4 – 5 hours back and forth

We woke up early and we went to Marlboro Hills to wait for the sunrise.
We wanted to have our breakfast however the stores are still closed. Take note that there is just one store opened during that time and the store only serves snacks like crackers and instant noodles. If you planned to have a tour very early, make sure that you have food for breakfast.
We were so lucky because there are stores up Marlboro hills. They served hot meals like Noodles, Champorado, and Goto.
We ate and we waited for the sunrise.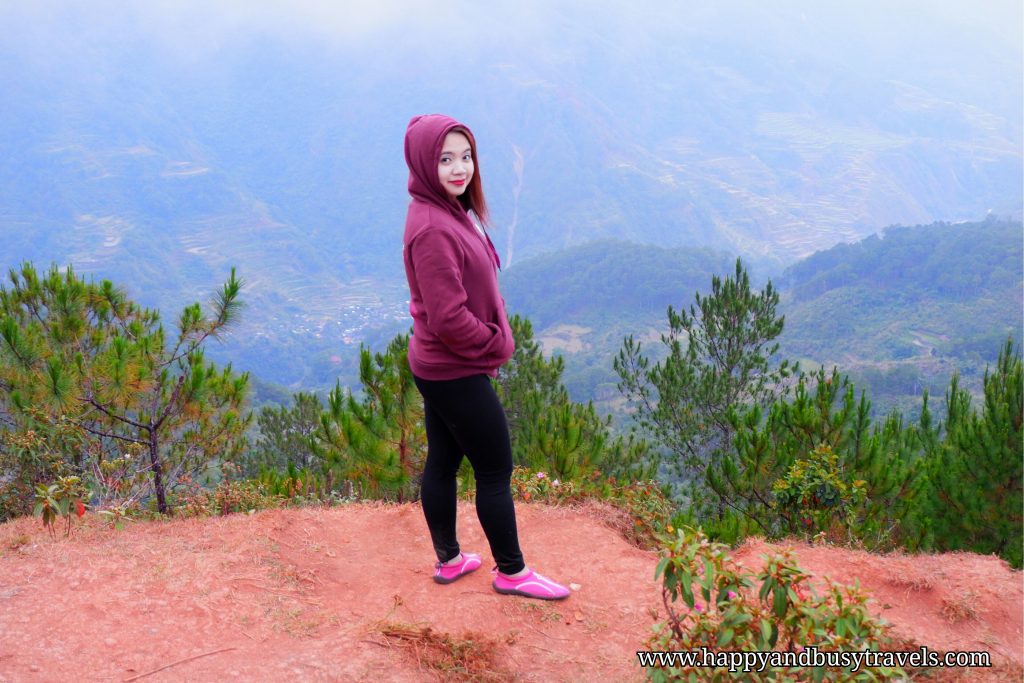 This time we had a different guide. Our tour guide this time is Kuya Alladin, he will be our guide throughout our tour in Sagada. We were informed that the Barangay wherein Bomod-ok Falls is located wants to monopolize the tour so they forbid non resident tour guides to render their service in the falls. So, the other tour guides did the same, they forbid the tour guides from Bomod-ok Falls to render their serves in the other tourist spots.
I hope we can use just one tour guide for all of our adventures. Well… we wanted Kuya Alladin to be our guide for all of the tourist spots haha. He is a good photographer and tour guide.
Anyway, back to Marlboro Hills.
The time for the sun to rise arrived but the sunrise is not that noticeable due to the fog.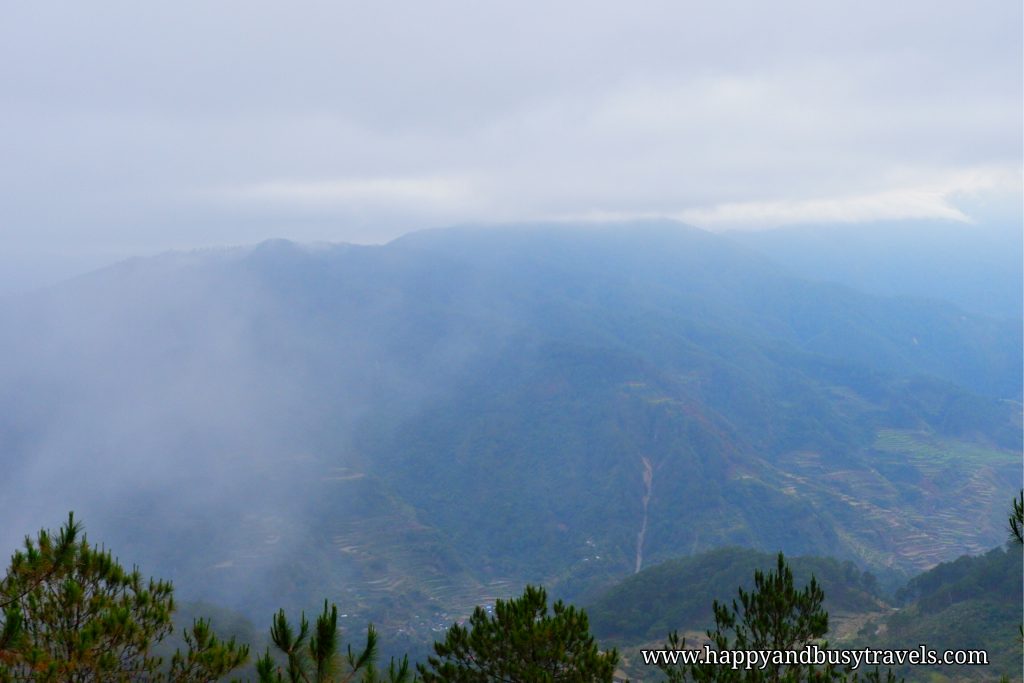 We still took a lot of pictures of the picturesque place.
But wait….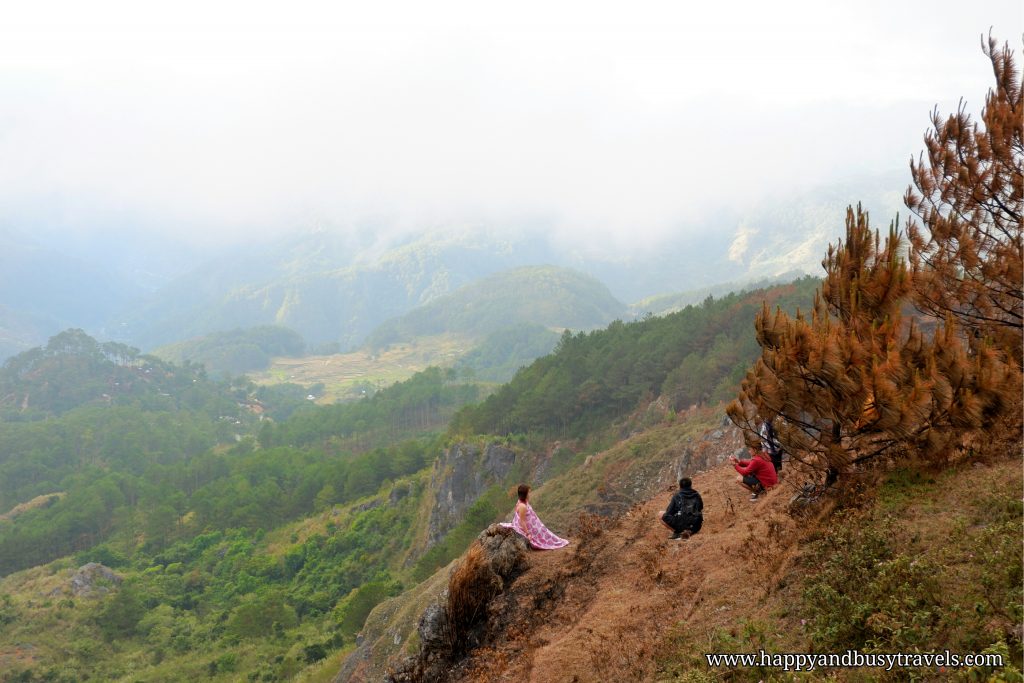 Oh yes! We took the opportunity to have our pictures taken! haha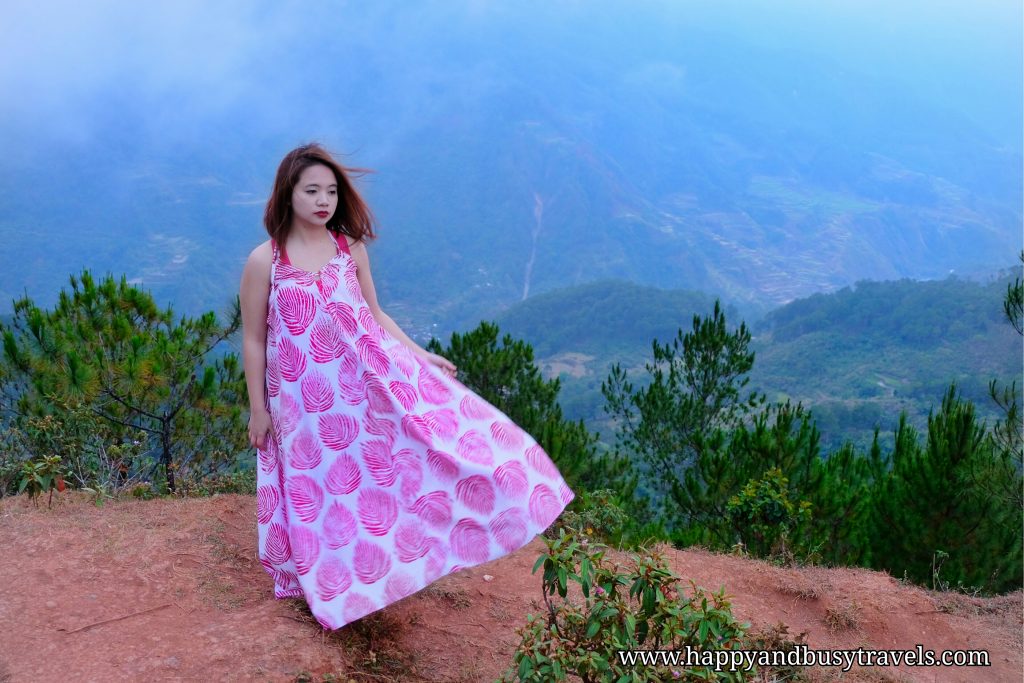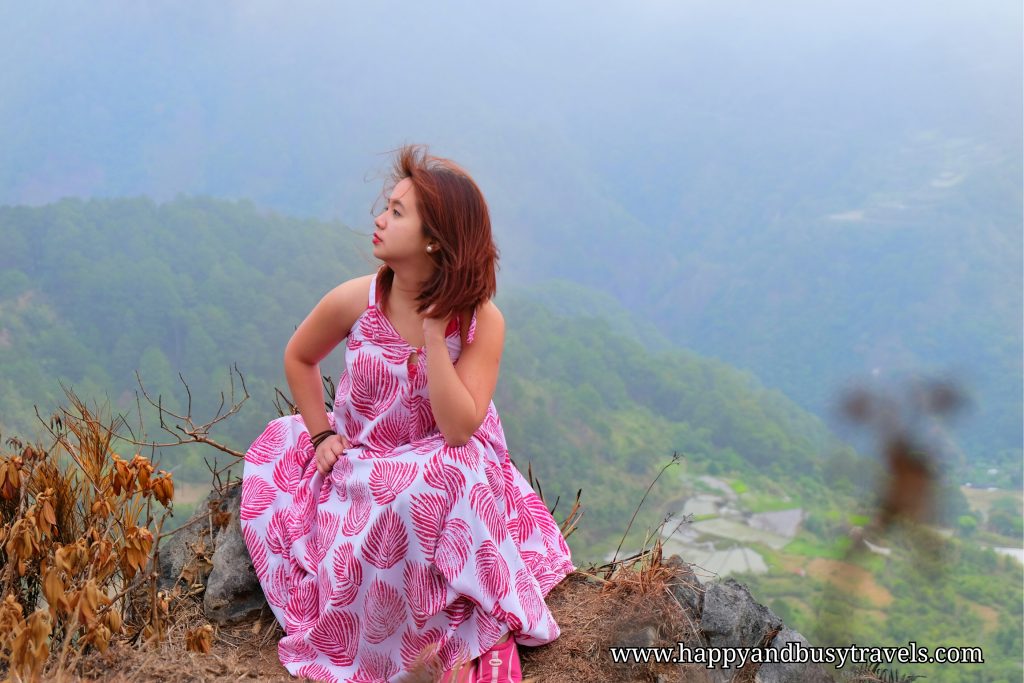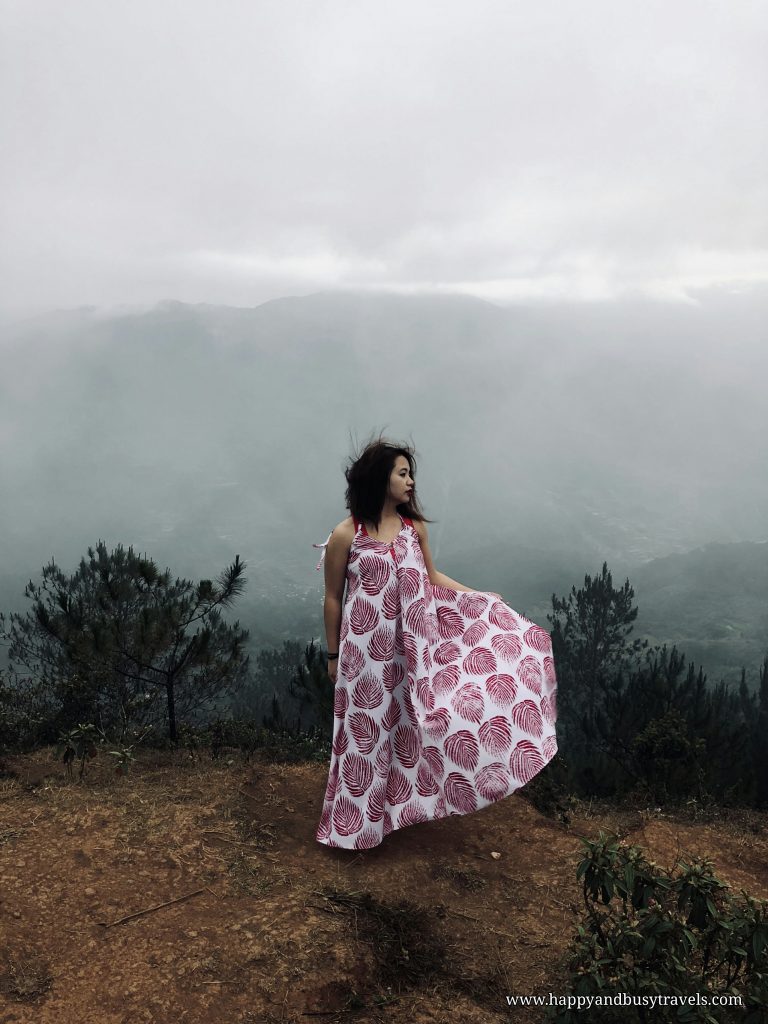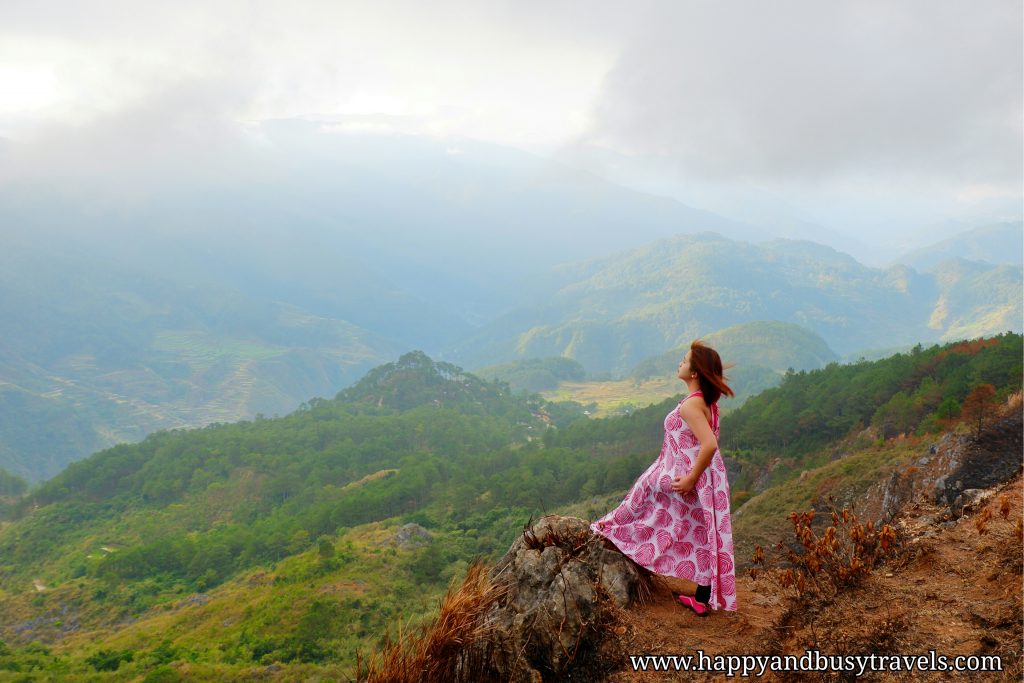 There are also shrubs with flowers over the hills.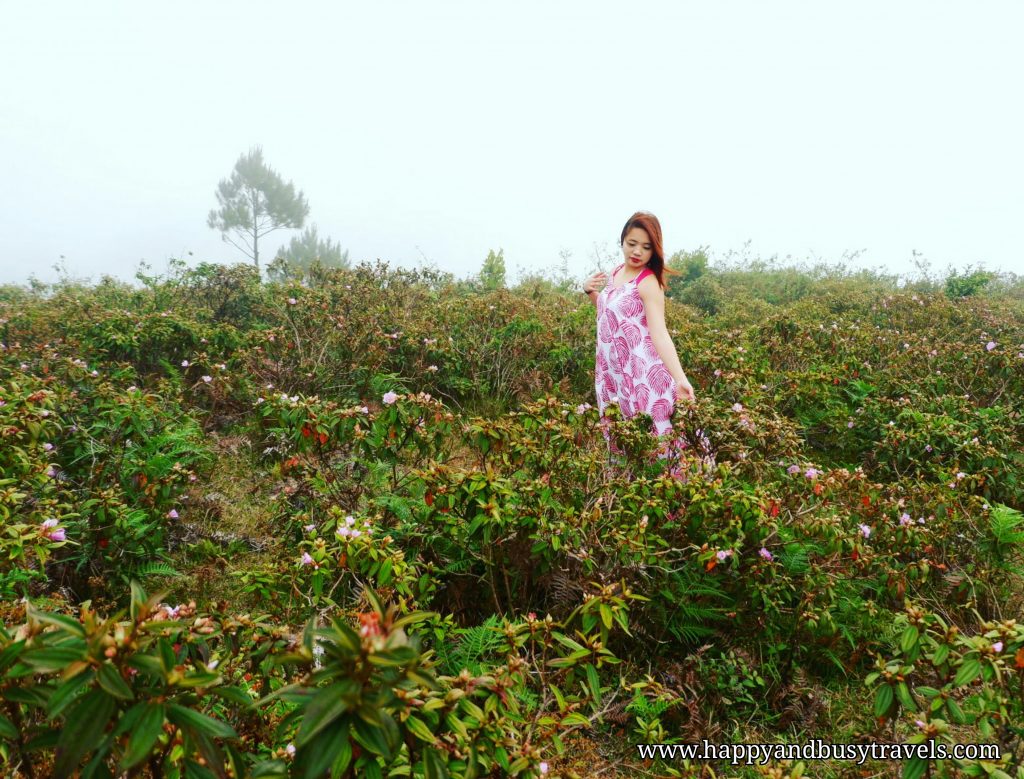 We continued and moved forward the hills.
Then, we arrived in this rocky place and we were instructed to shout.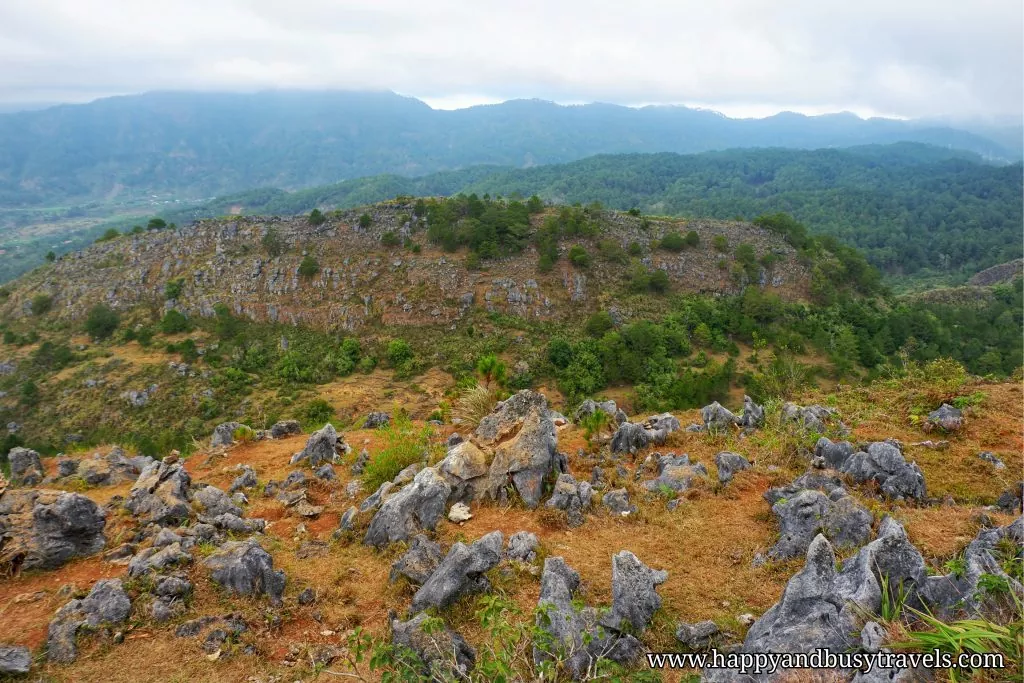 Why? Because there is an echo. However, the echo has a 3-second delay so you should shout out loud.
We shouted and of course we made the best out of this rocky place… Photo Opp!!!!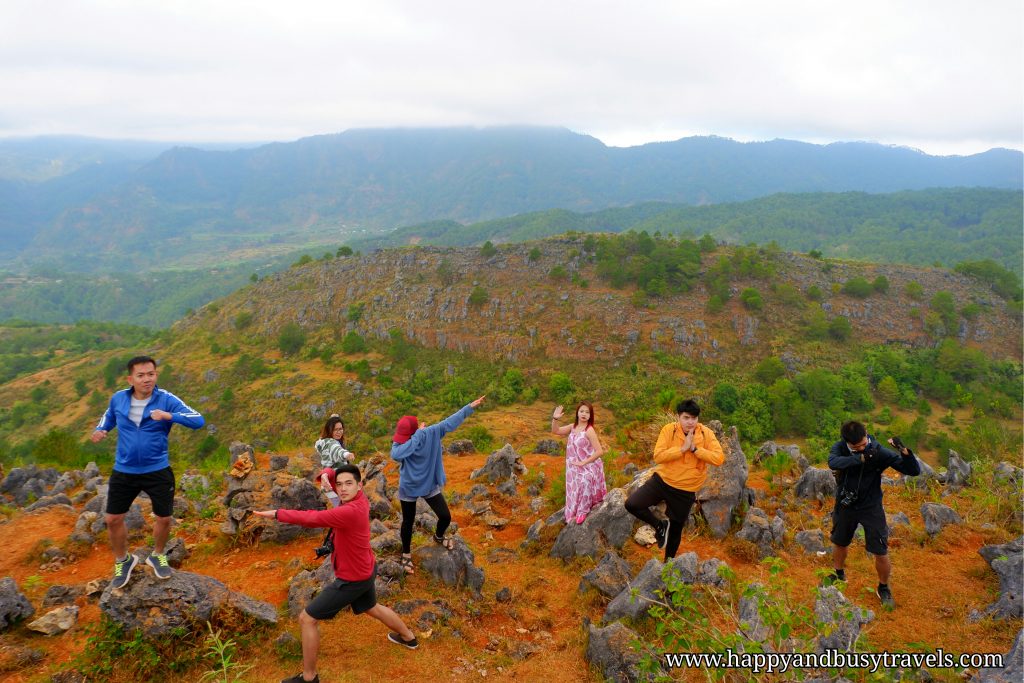 We went back to the track and continued our journey.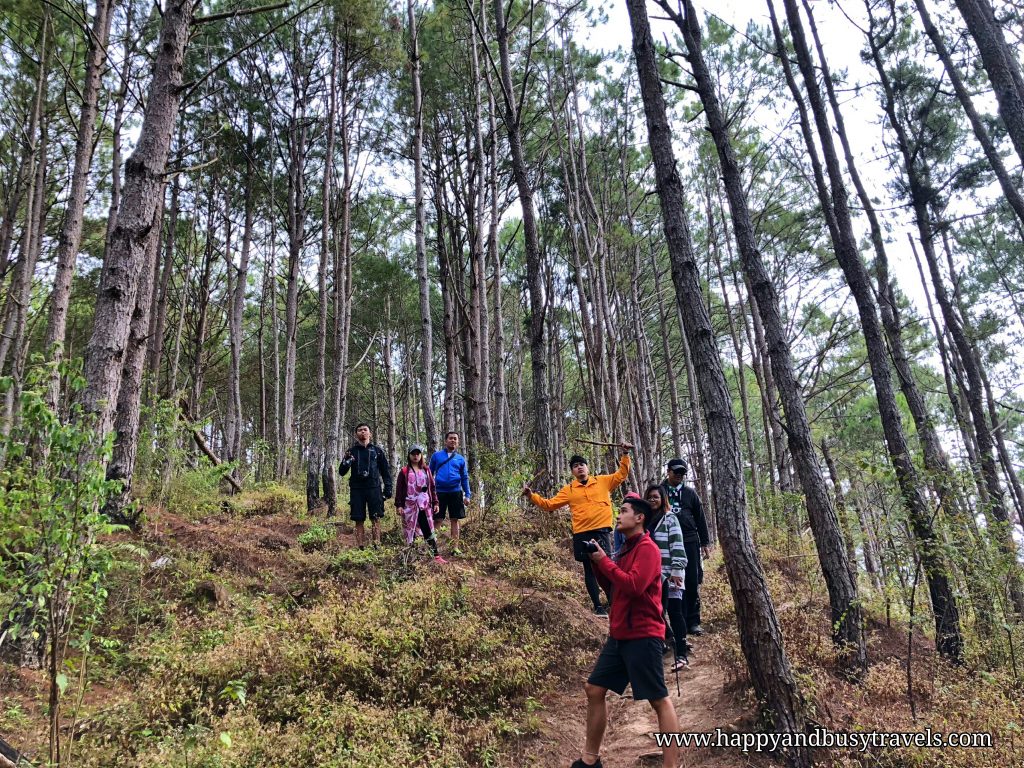 Photo courtesy of Michael
Then, we passed by this rock with Lichens.
Lichens are fungus which is a good indicator if the air quality is good. They are sensitive to Sulfur Dioxide, thus if the area is polluted, Lichens will die.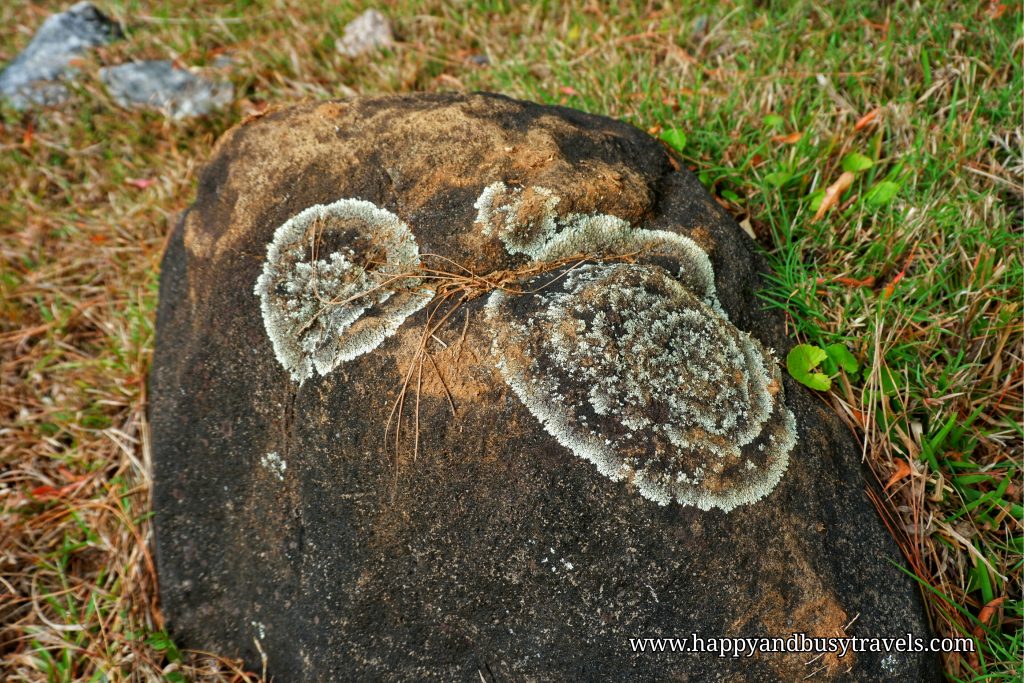 There is no doubt that the air is clean in Marlboro Hills, to validate it, different plants and animals/ insects are thriving here.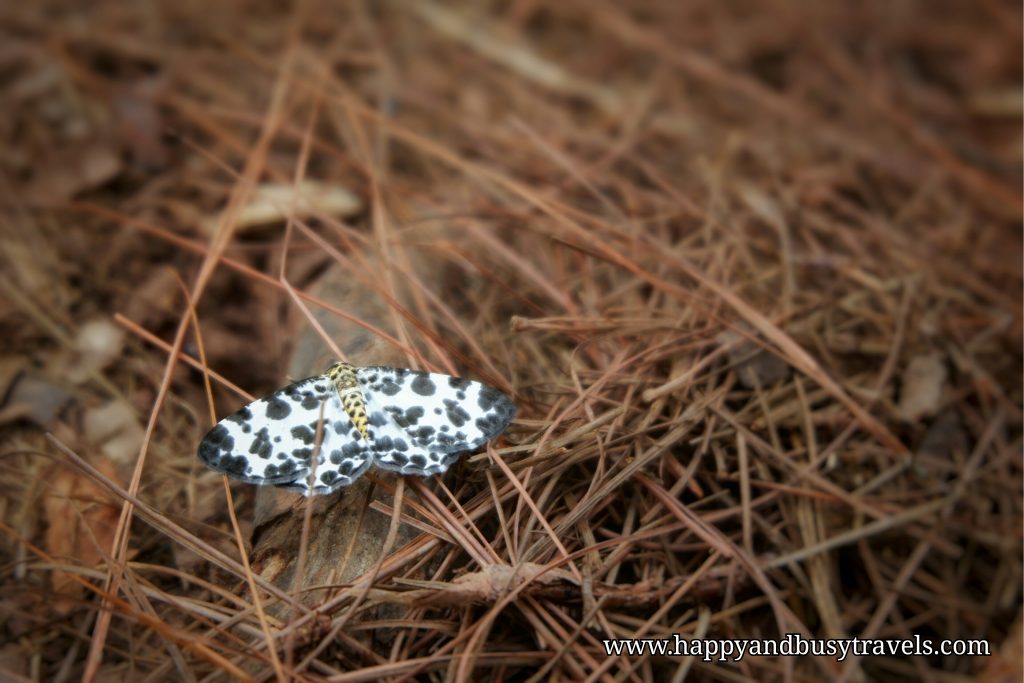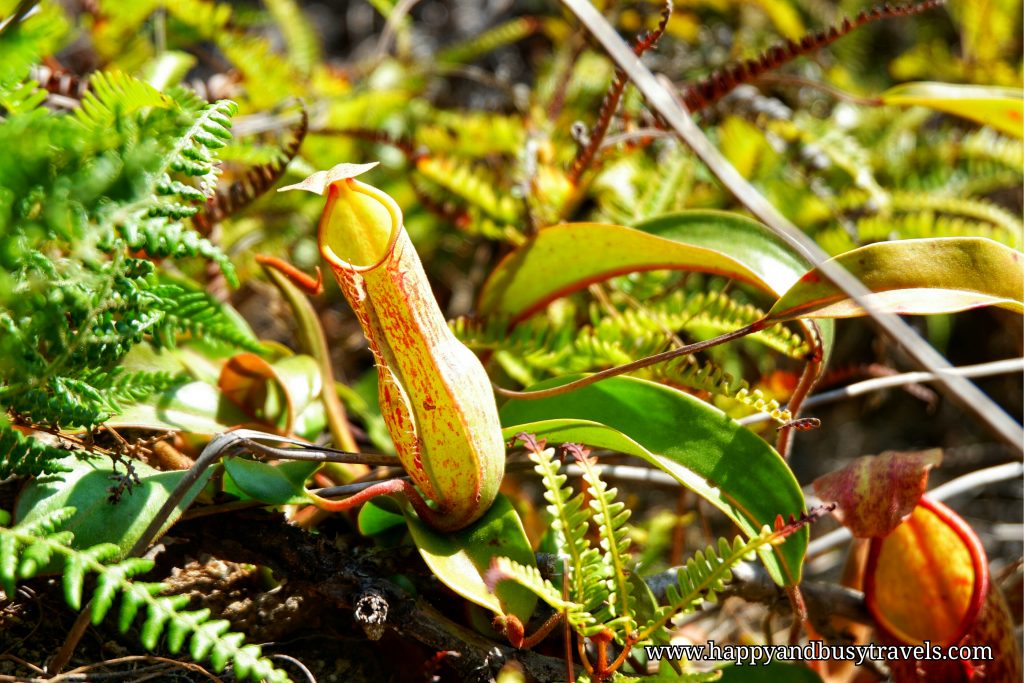 Tiny Pitcher Plants
Aside from the hills, there is also a plain in the area. The hills also needs rest hahaha.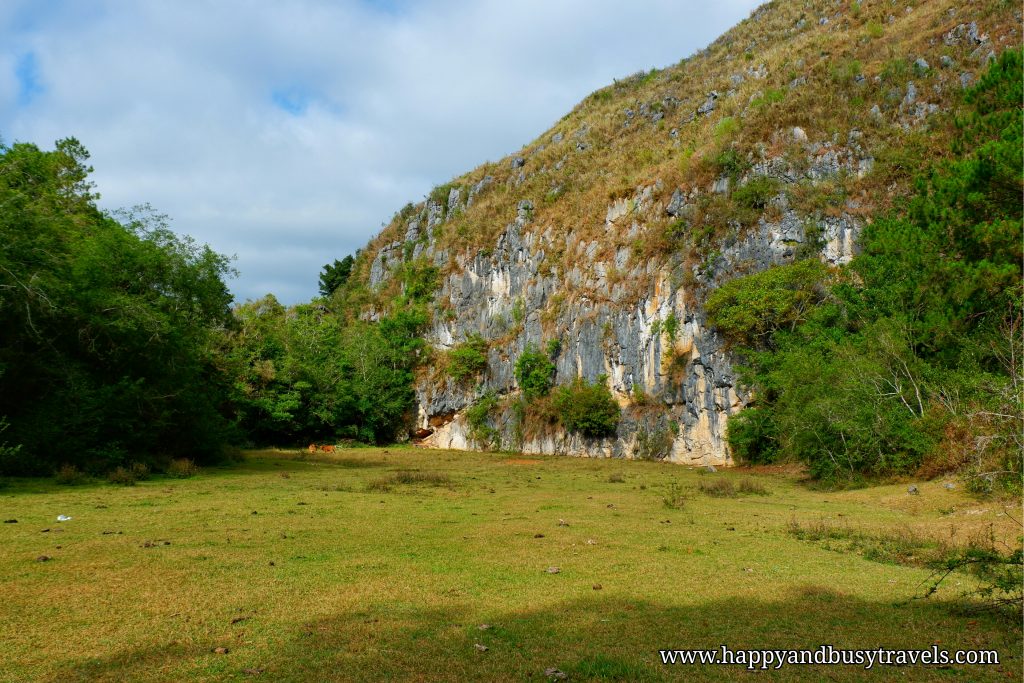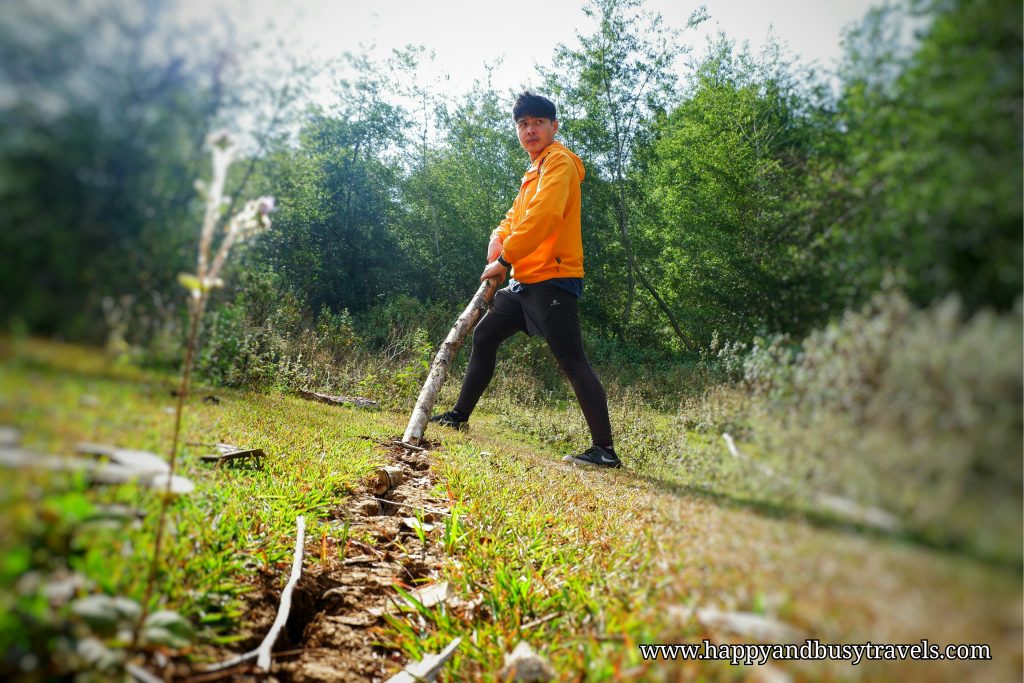 Not so far… we saw some blue soil!!!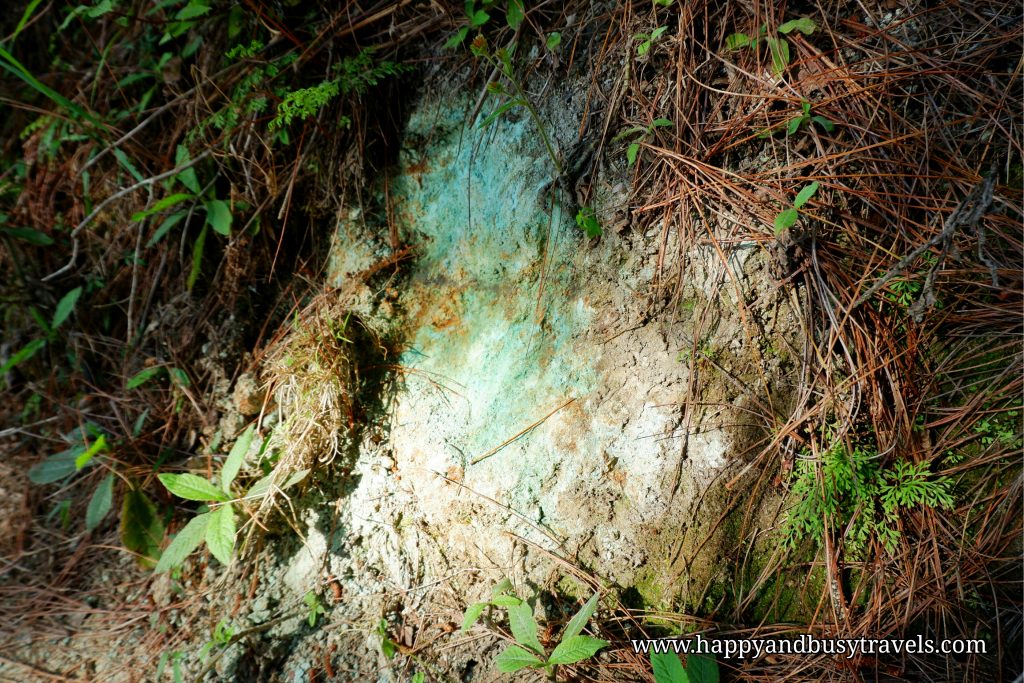 Then we already saw the hills of blue soil!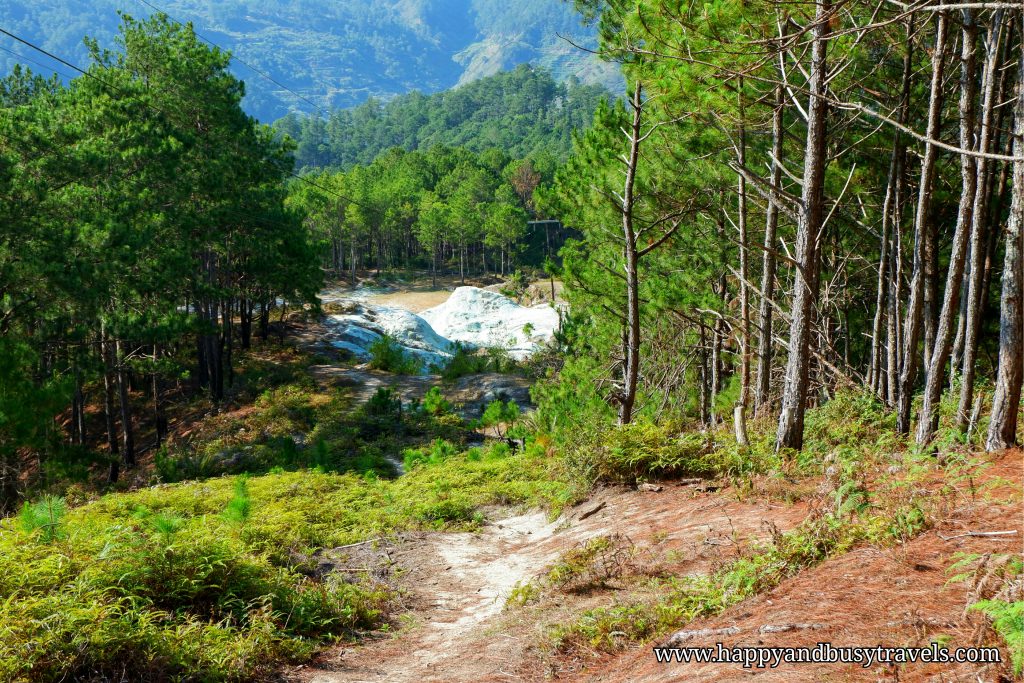 My friends immediately explored the area.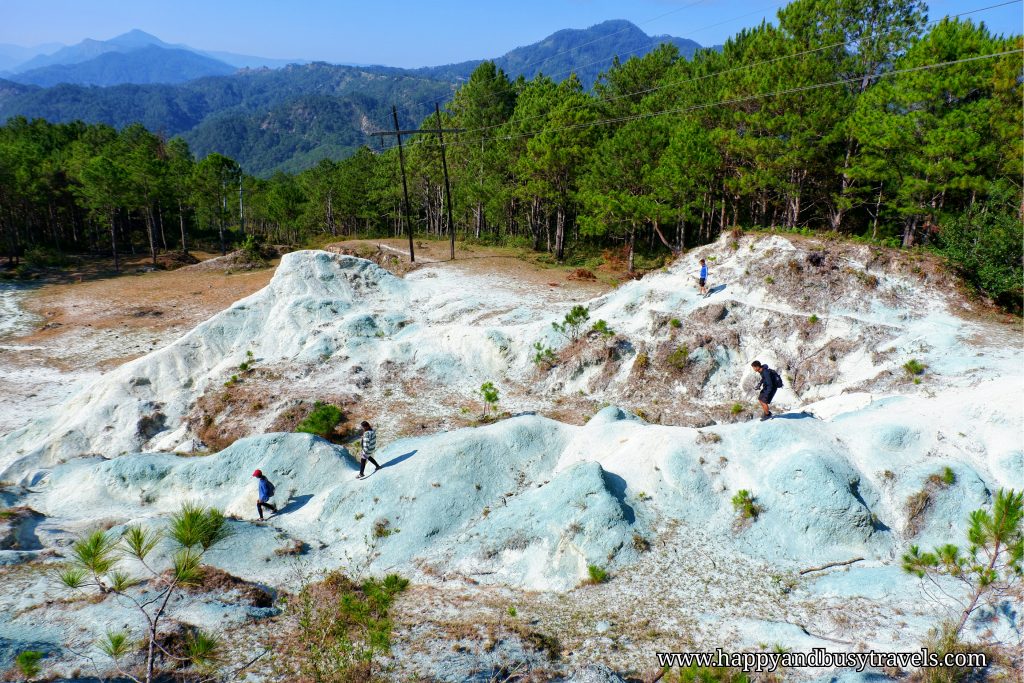 I also explored it too… hahaha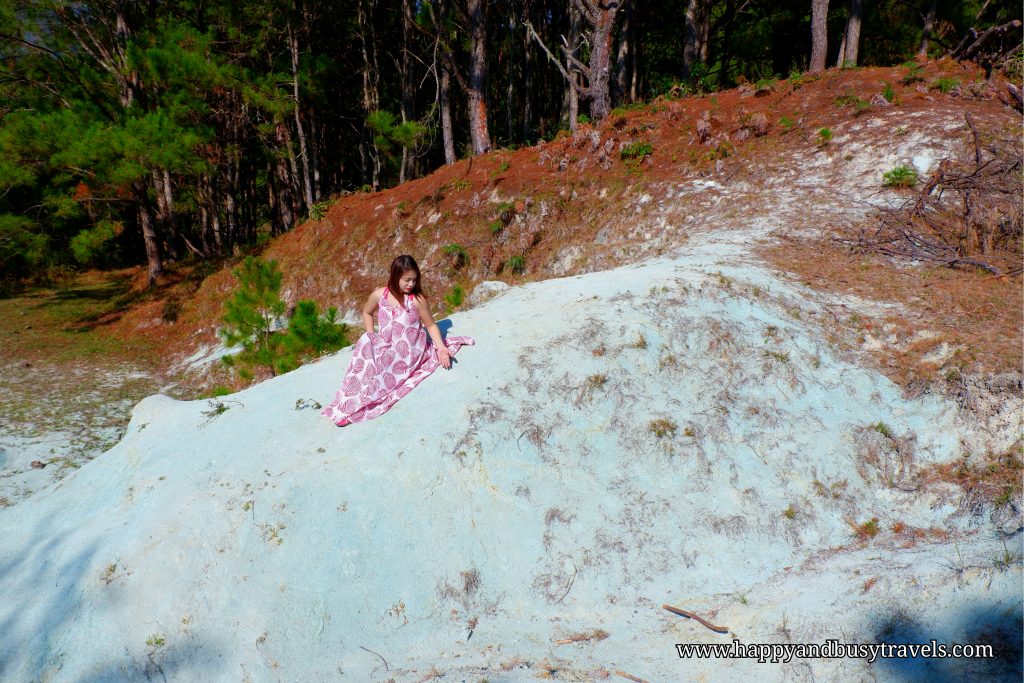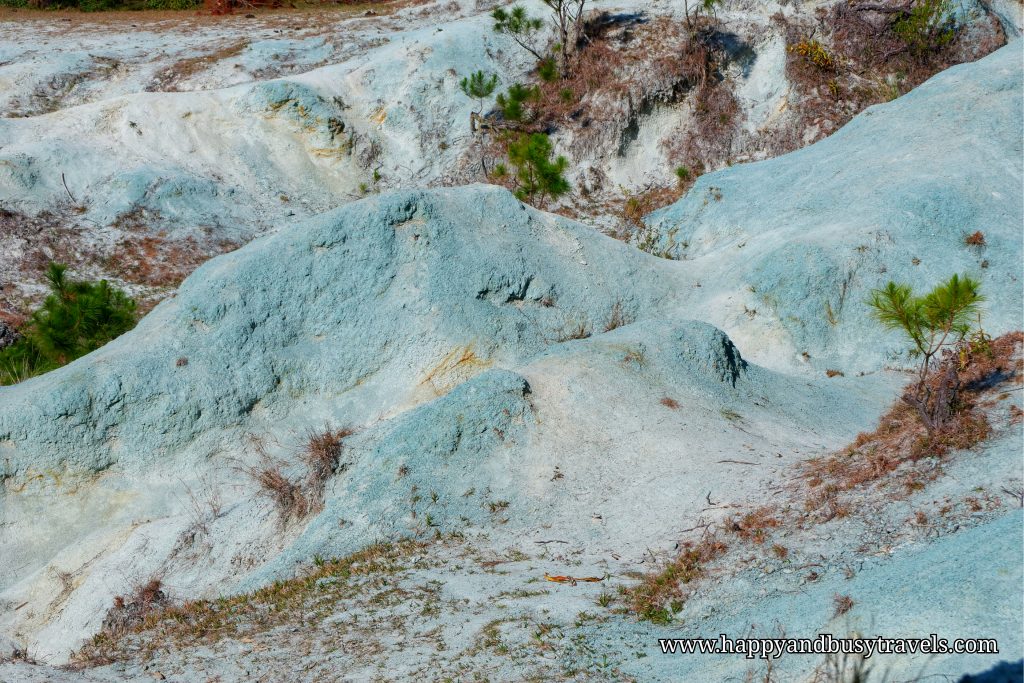 The color is light blue, but according to our guide when it rains the soil turns into noticeable blue. The soil in this part is blue because it is rich in Copper.
I took a closer look…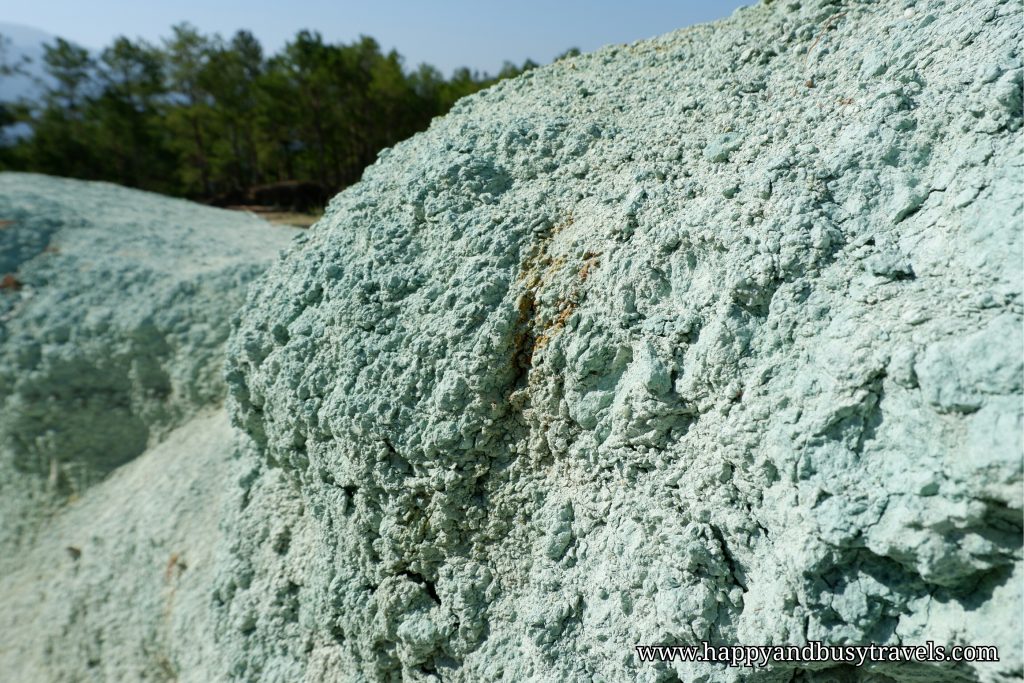 It is really blue! No filter or enhancements used!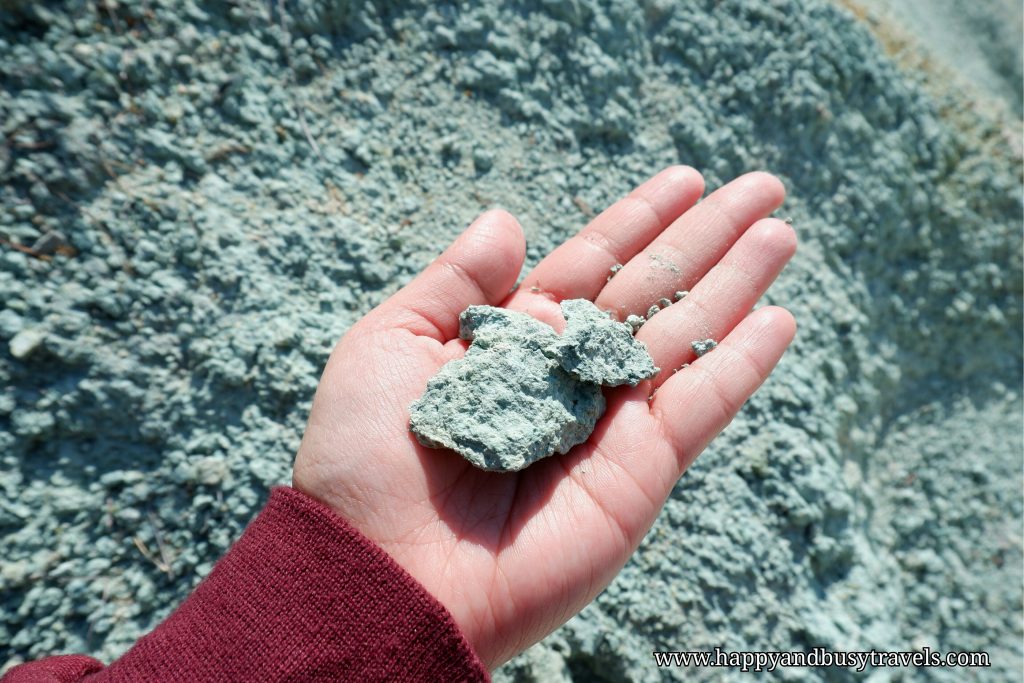 That ends the Marlboro Hills and Blue Soil Traverse Trek.  We ended around 9:20 AM so we went back to the city and had our Brunch (2nd breakfast plus lunch).
9:45 AM
Sagada Bistro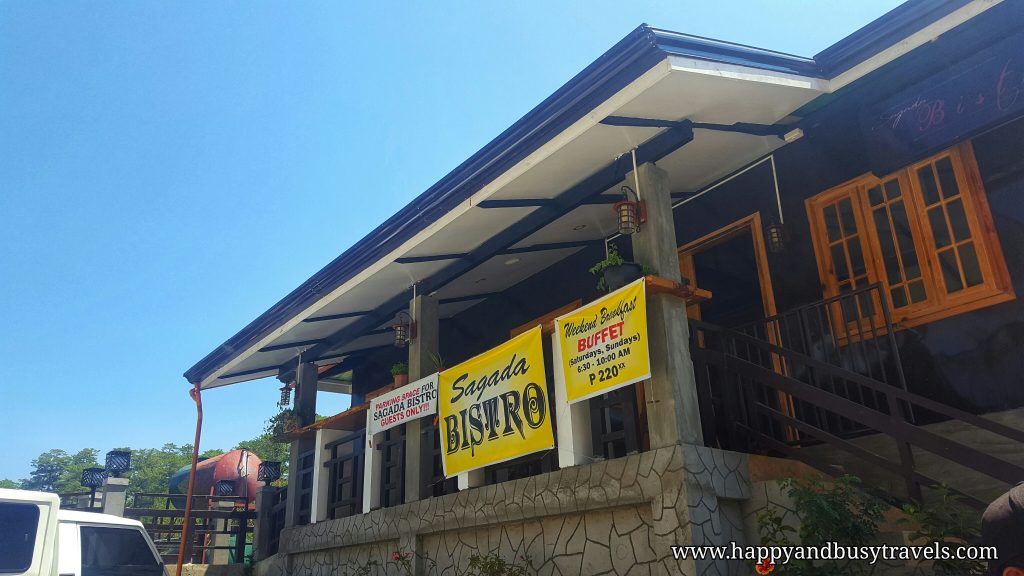 We were starving!!!! So, we immediately went to Sagada Bistro and grabbed their menu: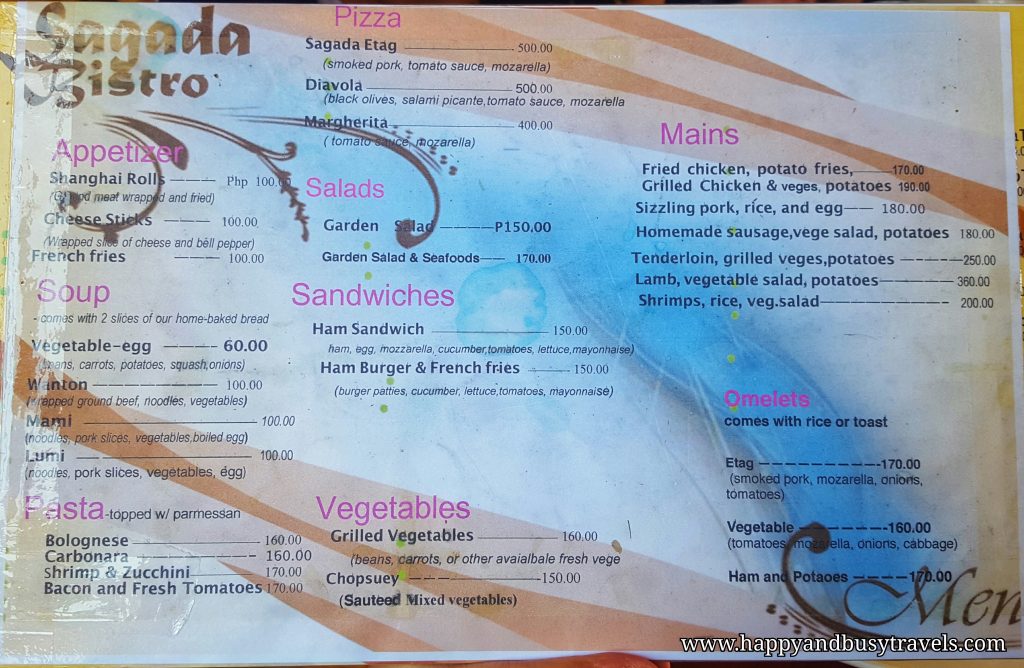 We were informed that the breakfast buffet is only available during that time. So we just charged towards the buffet table!!! Hahahha We're so sorry we look like cave men while charging towards the table. The food kept on coming because we kept on eating whatever is placed on the buffet table hahahah. We are really sorry hahahah.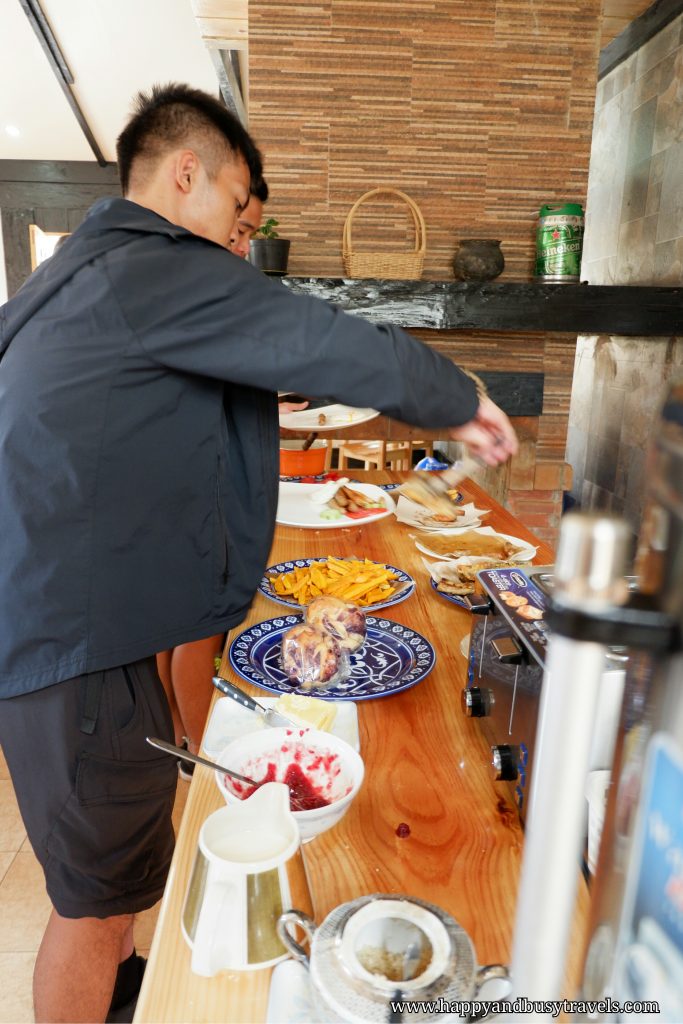 I didn't got a good picture of the buffet table but they serve different kinds of Longanisa (sausage), Hotdogs, fried Bananas, Fried Milkfish, different types of breads, Fresh vegetables, cooked vegetables, Lumpiang Shanghai, Rice, Coffee… well that's what I remember hahaha.
We ate until we were full! hahaha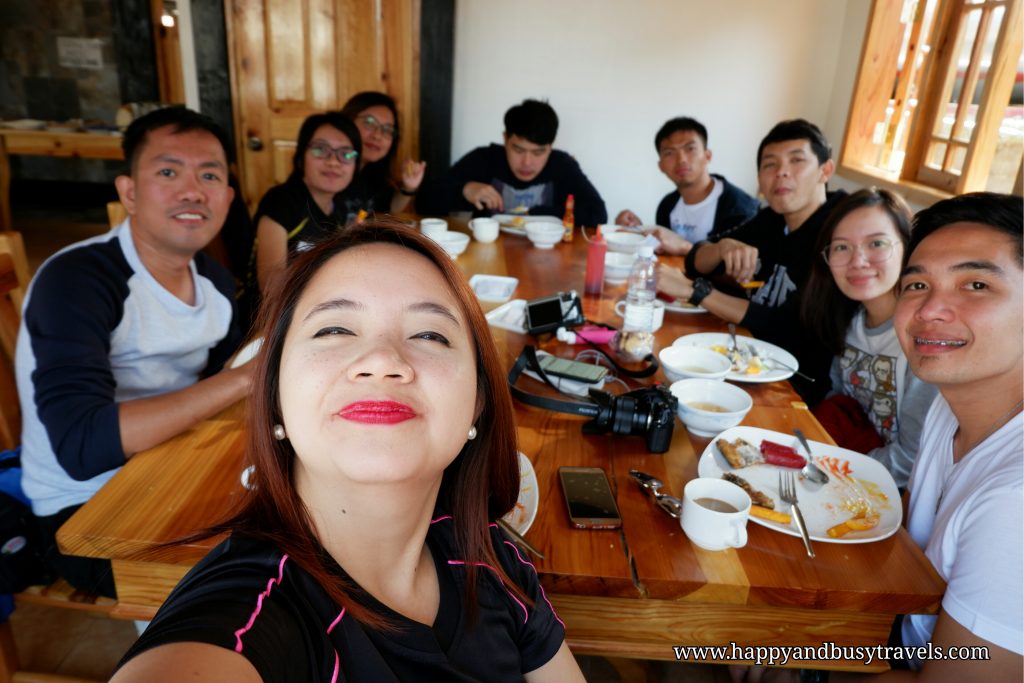 It's just 10:15 AM but we finished eating! hahahaha
We went back to the hotel to rest for a while. We slept for two hours and we proceed to Sumaging Cave
1:30 PM
Sumaging Cave

Estimated time: 1.5 – 2 hours – Half experience only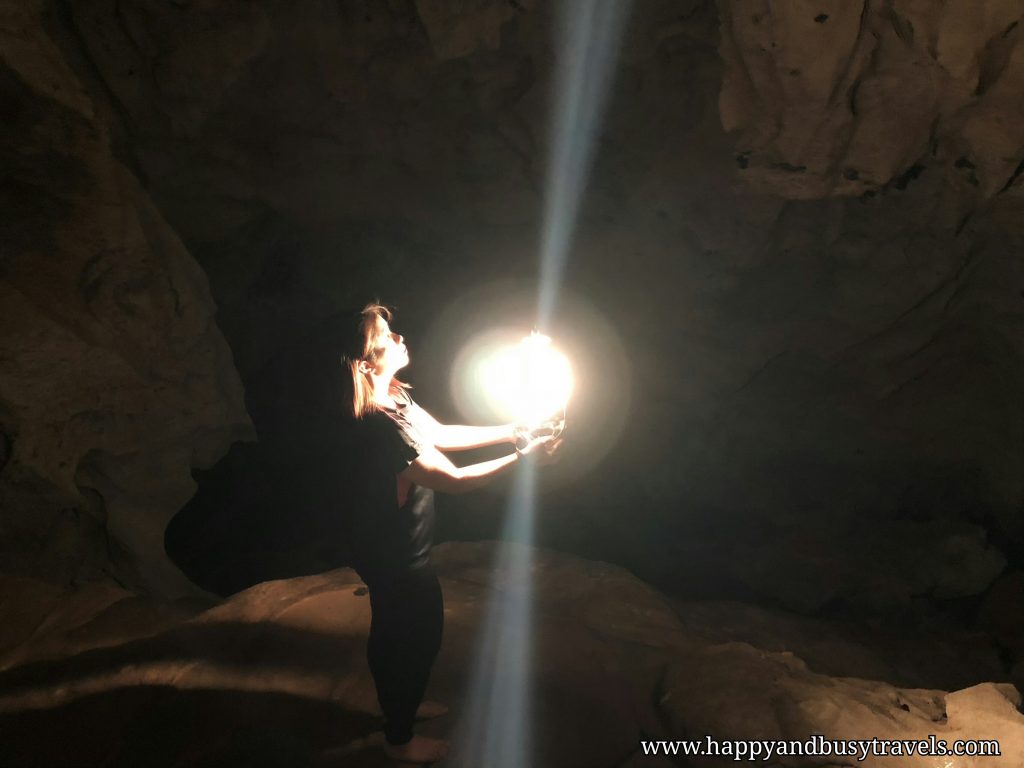 We were already exhausted and we do not have the time to take the cave connection. So we just took the Sumaging Cave which is the short course for spelunking.
The guide fee is Php 500 for 4 visitors or less. But we were 9 so we paid Php 1,000 and we had 2 guides.
You can see Kuya Alladin and his colleague preparing the lamp in the photo below. After that we were set to go!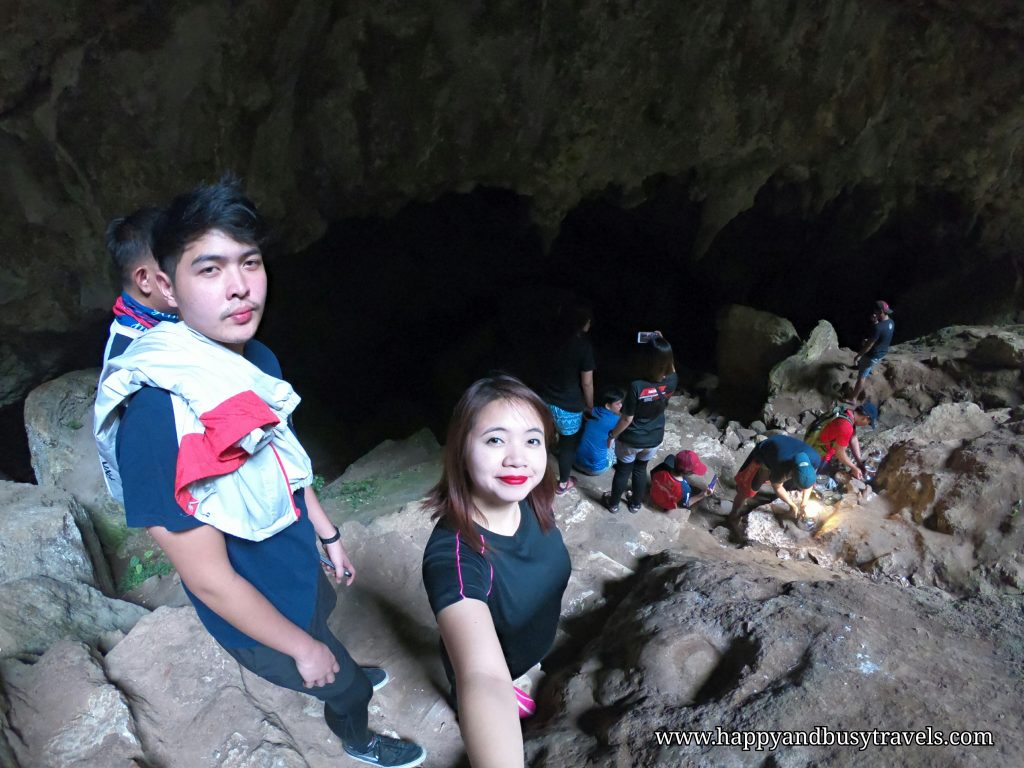 There are some precautions inside the cave.  Some are:
Take pictures only when you are on a stable ground.
Do not ring large bags because it will be a hindrance.
No peeing inside the cave.
Do not enter if you do not have a guide.
When we entered the cave, we immediately noticed the bats. When there are bats, there are Guano. Guano are Bat poop which is a good source of fertilizer. Be careful not to touch them… they smell bad… I accidentally touched them and the smell is horrible.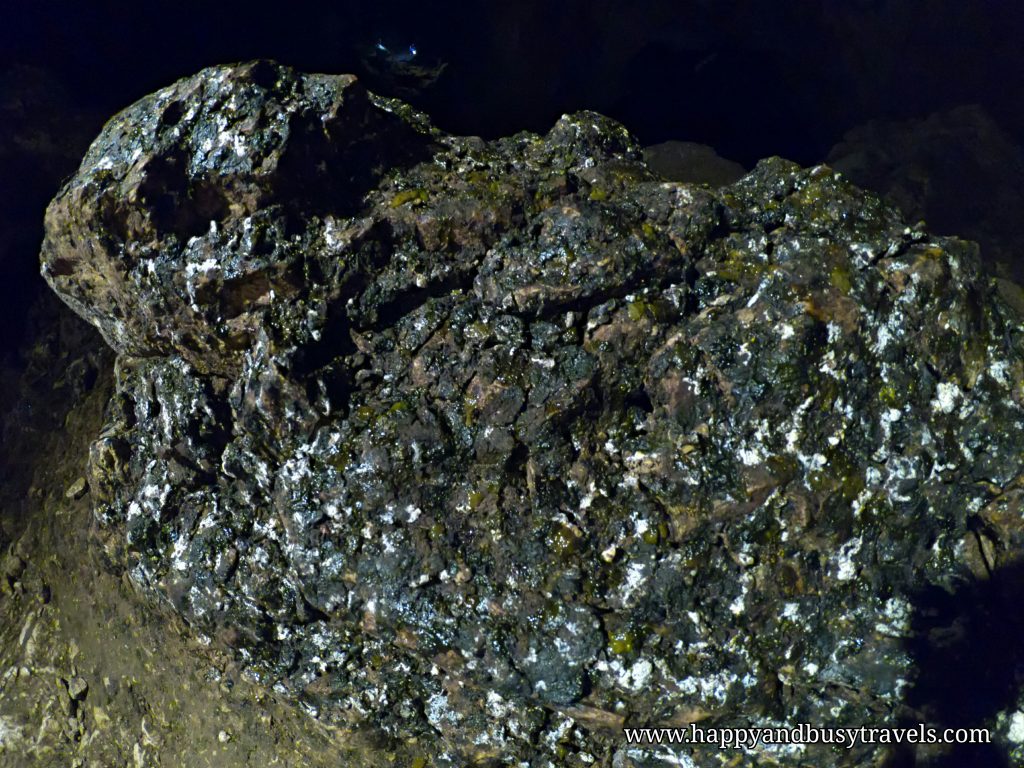 There are a lot of rock formations inside. One of them is the Pig Pen Rock Formation. From its name, it really looks like a pig pen.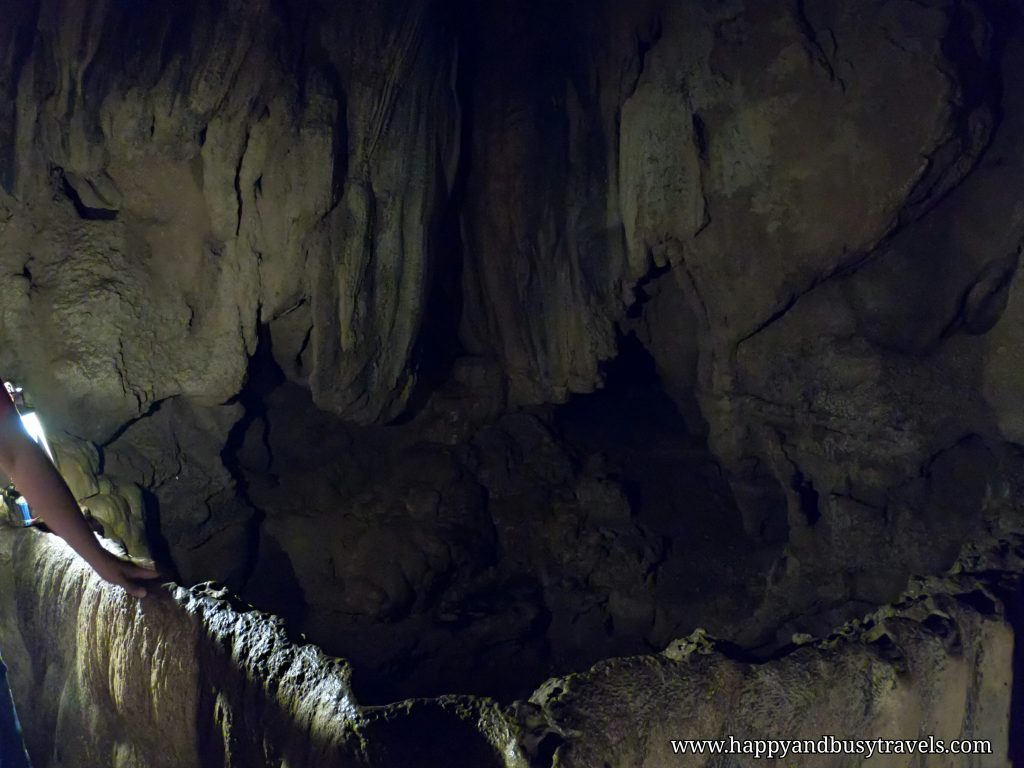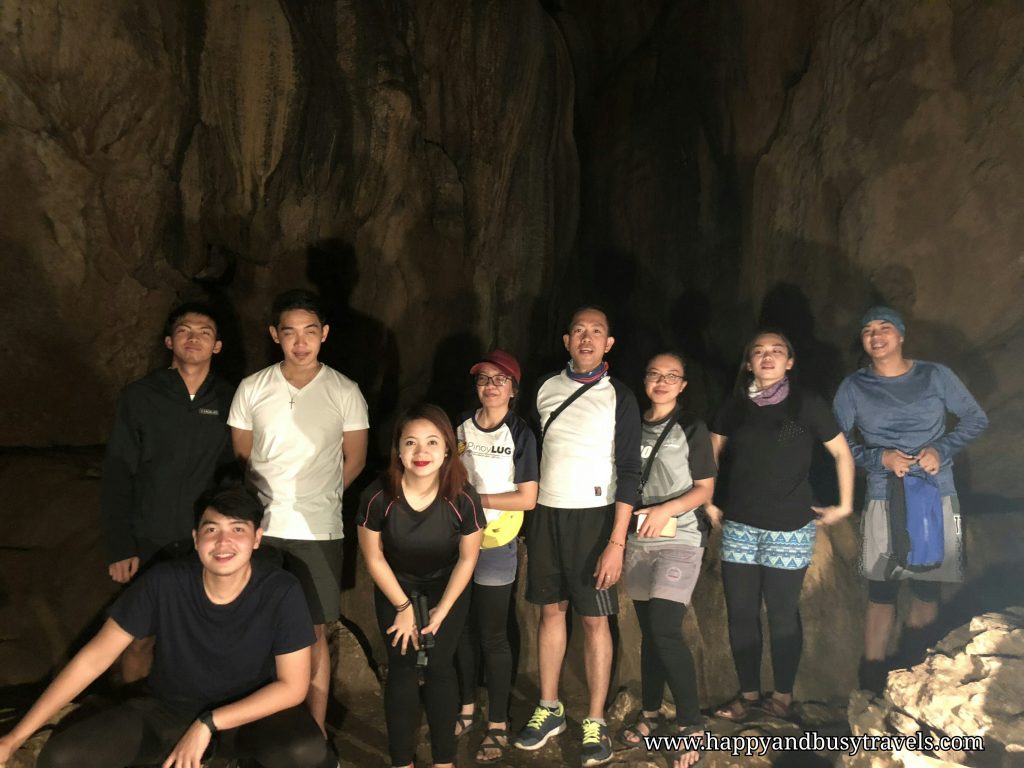 After a while we were instructed to take off our shoes and sandals to feel the sandpaper like texture of the stones inside the cave.
The rough texture… pair it with ice cold water…. waallaaahhh!!! Photo opportunity again! hahaha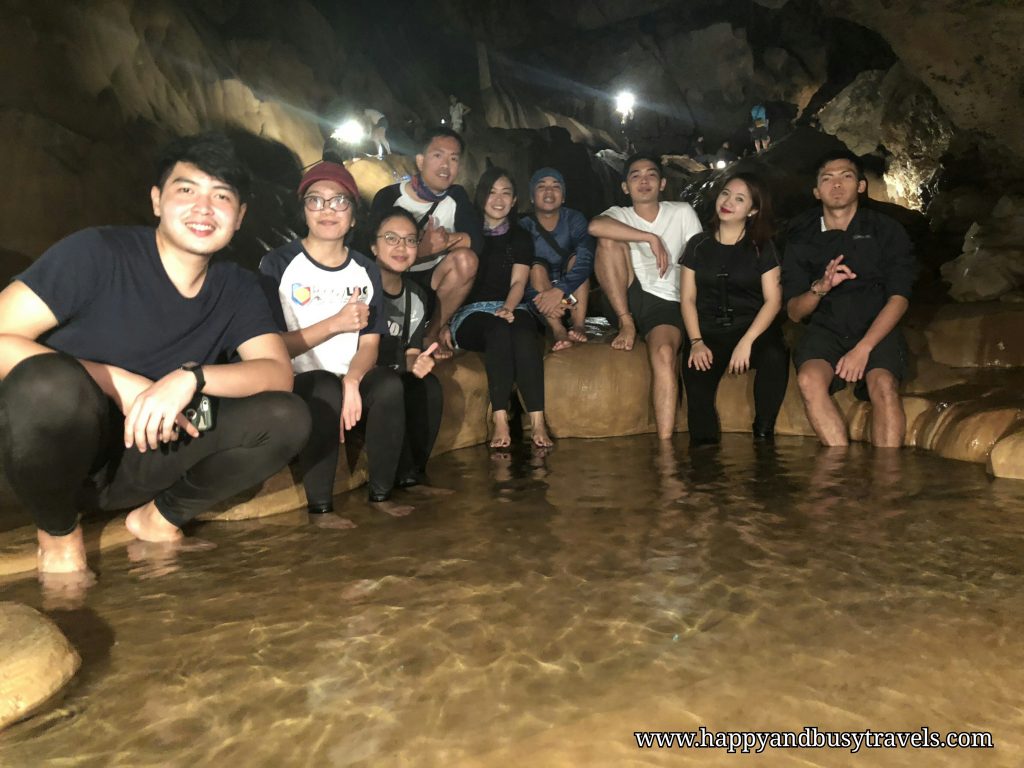 We were told that this rock formation is a Pawikan or a Giant Turtle.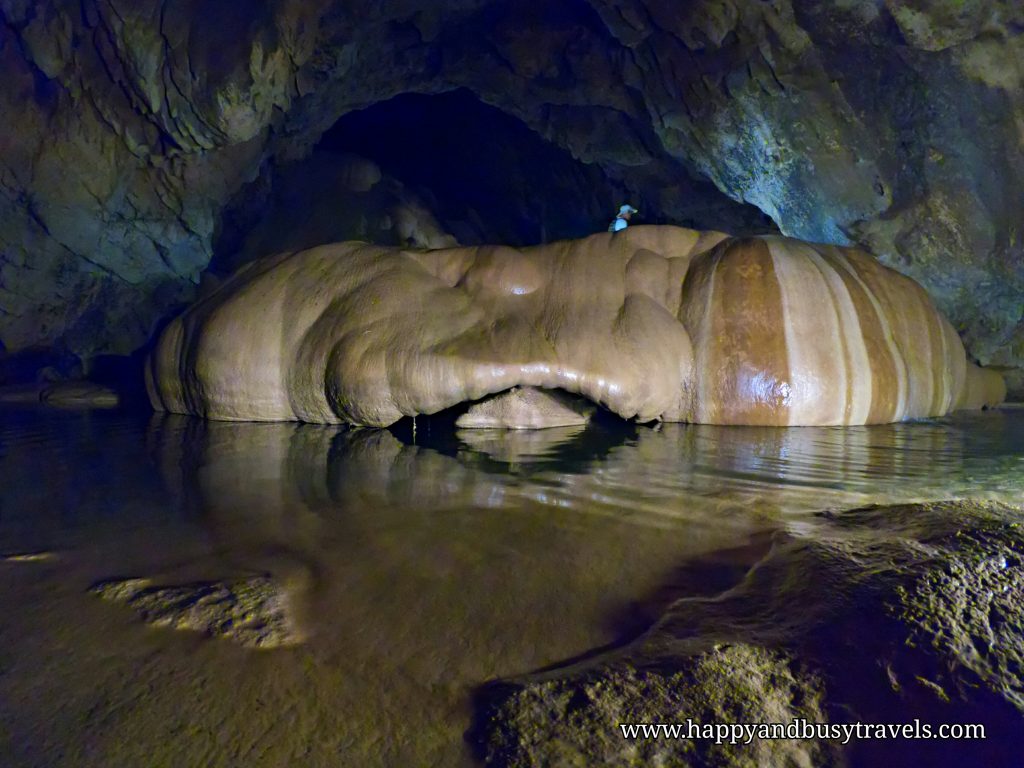 However the shell of the turtle is flat… Why is it flat?
It is because of ….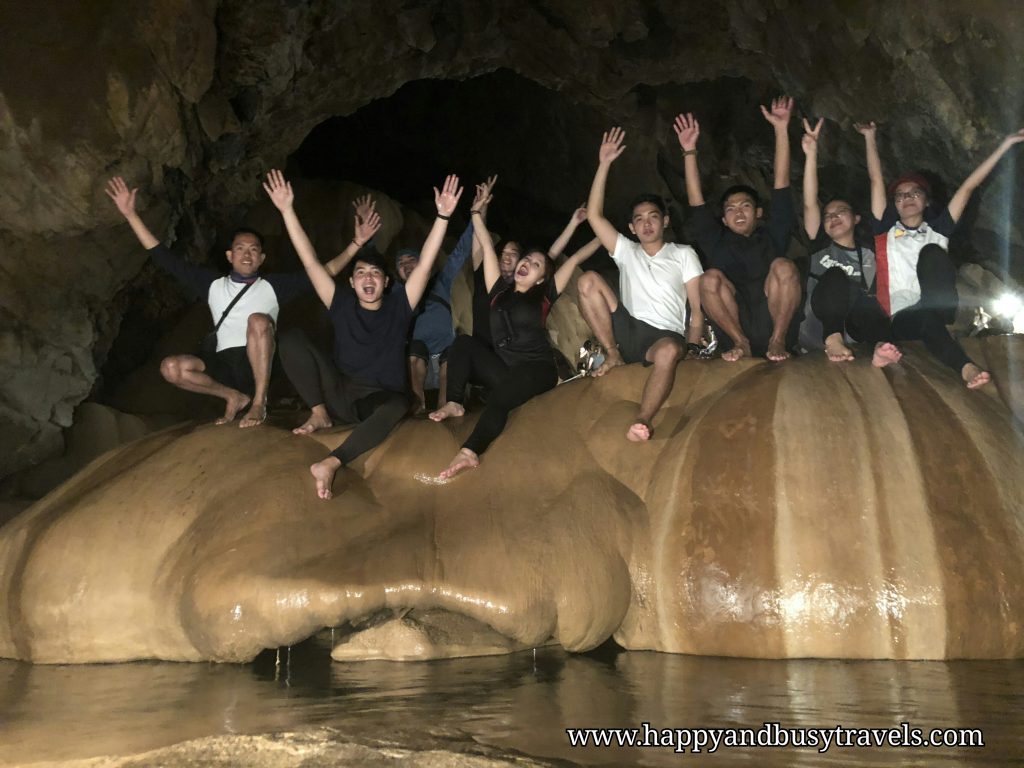 Hahaha it's a joke from the tour guides. The shell of the turtle is flat because people kept on sitting on it.
I was instructed to stand on a particular area…. and pose like this…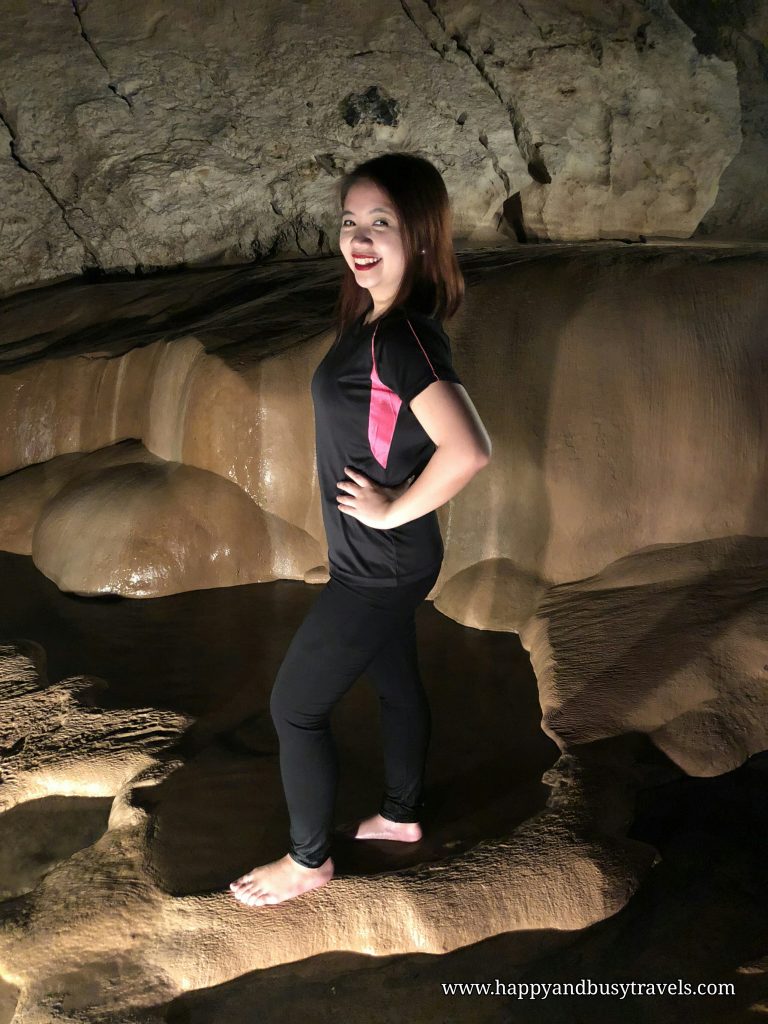 Ohhh!!!! I have a tiny weenie!!!
Inside the cave there were shell fossils. This is an indication that this part is once under the ocean.
We went into small openings in the cave. We were careful not to bump our head.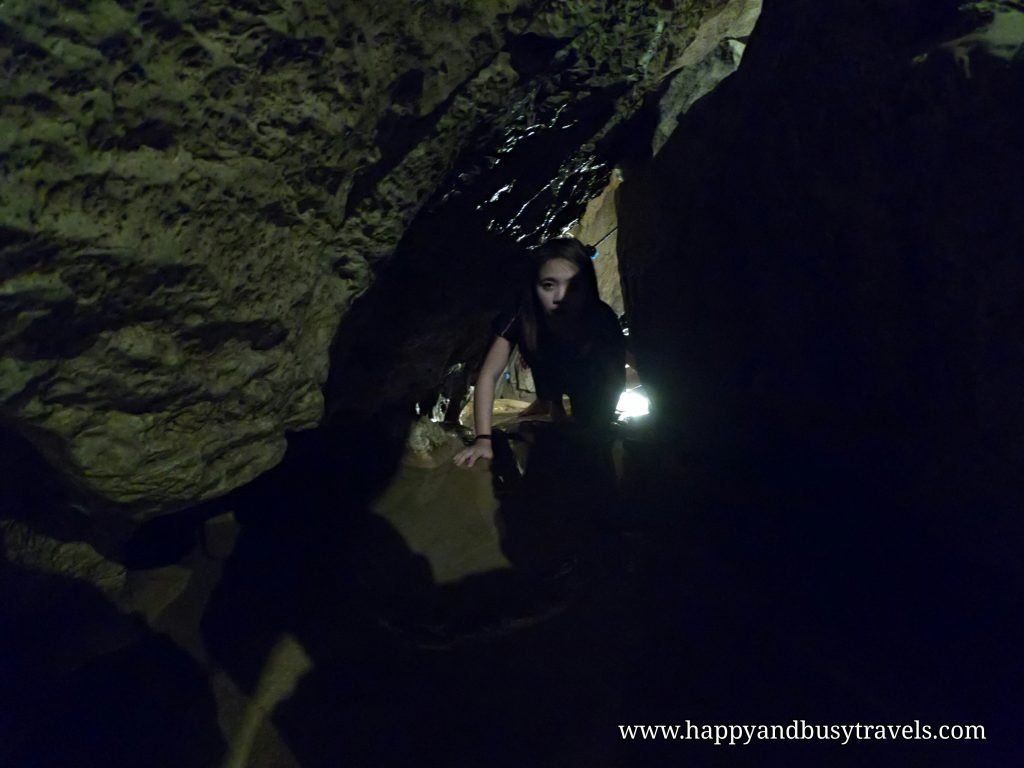 Success!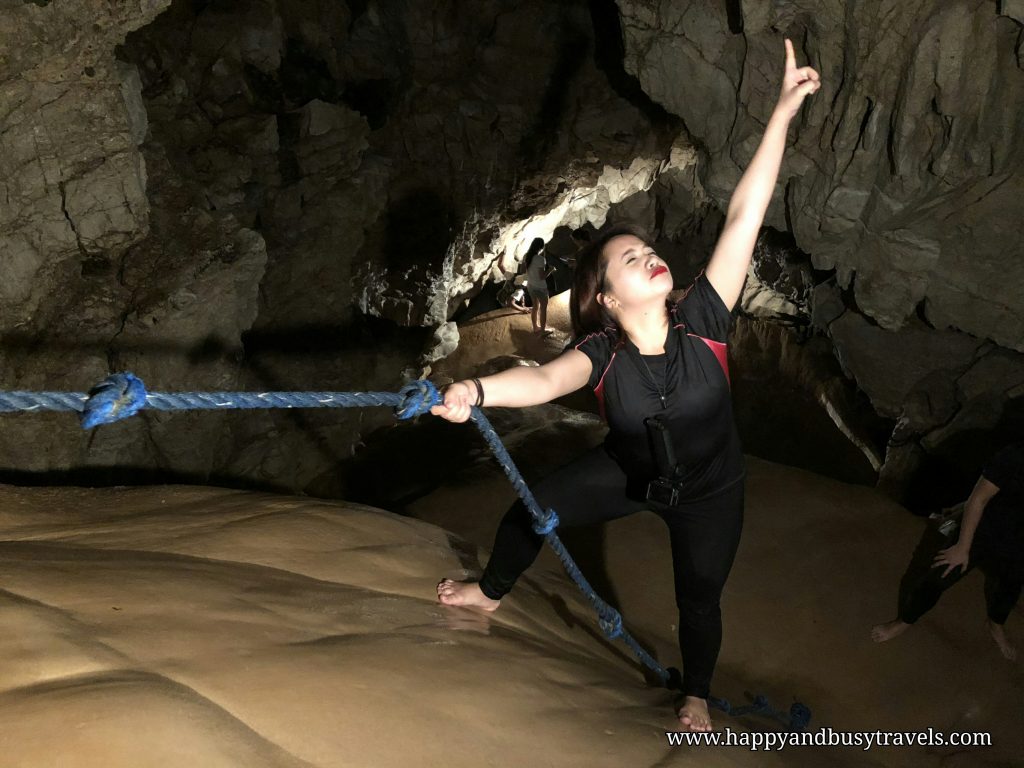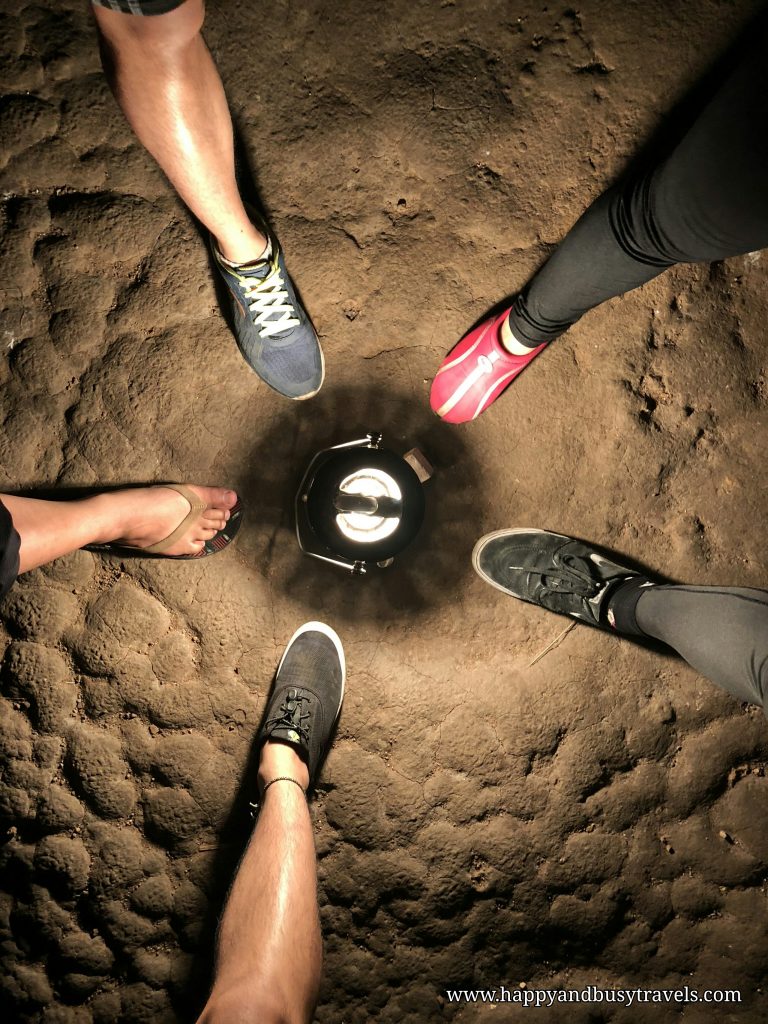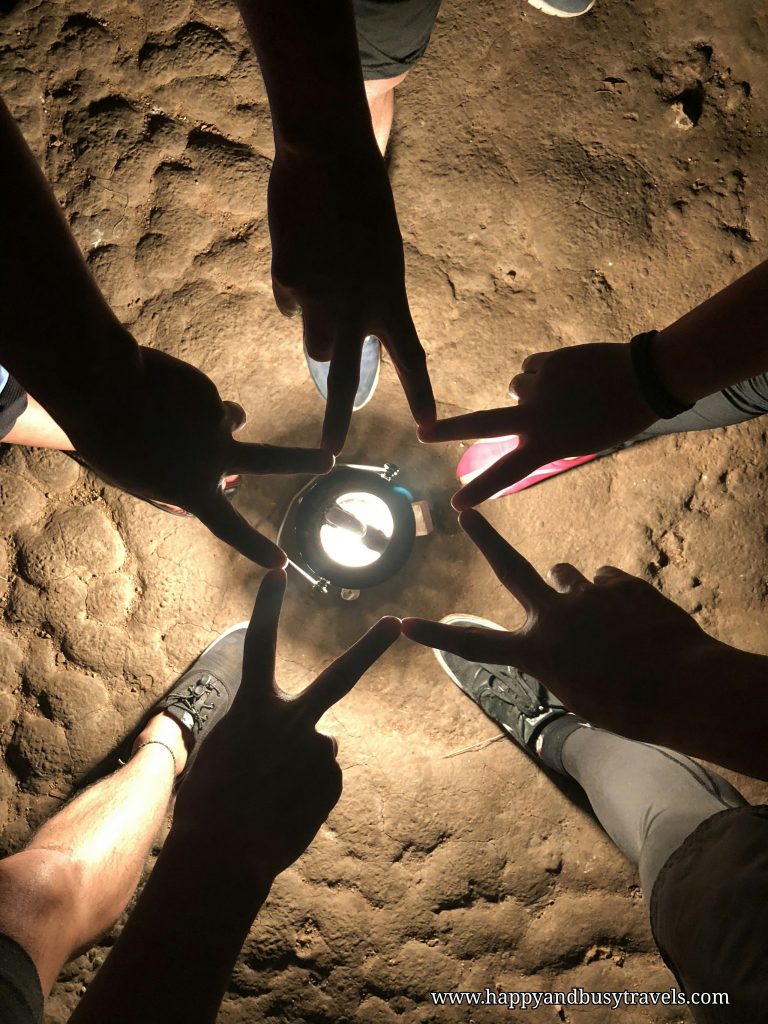 After the tour, some of our friends changed their clothes. Me, I roamed around the souvenir stores and I saw these…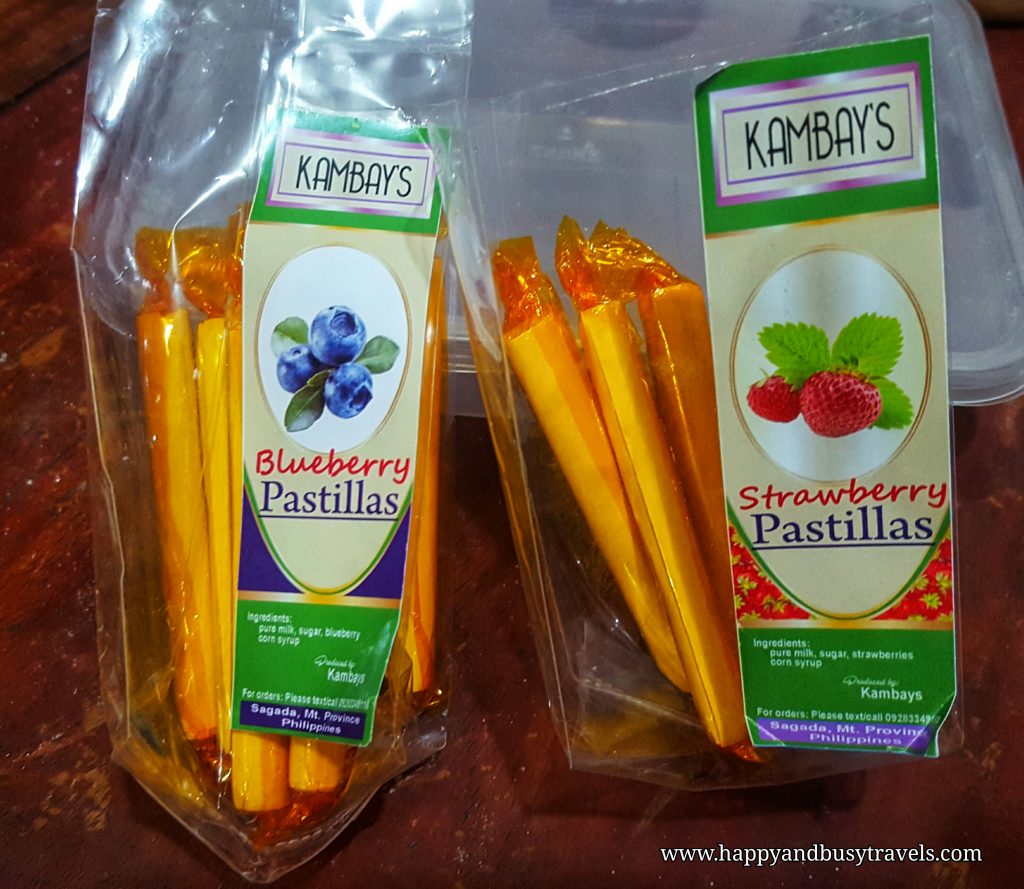 They were yummy! I bought a lot to bring home 🙂
4:30 PM
Eco Valley Walking Tour

Estimated time: 1 hour
After spelunking through Sumaging Cave, we proceeded with the quick Eco Valley Walking Tour.
Entrance Fee: Php 10 per person
Tour Guide Fee: Php 200 (for up to 10 people)
We first passed by the Episcopal Church of St. Mary the Virgin.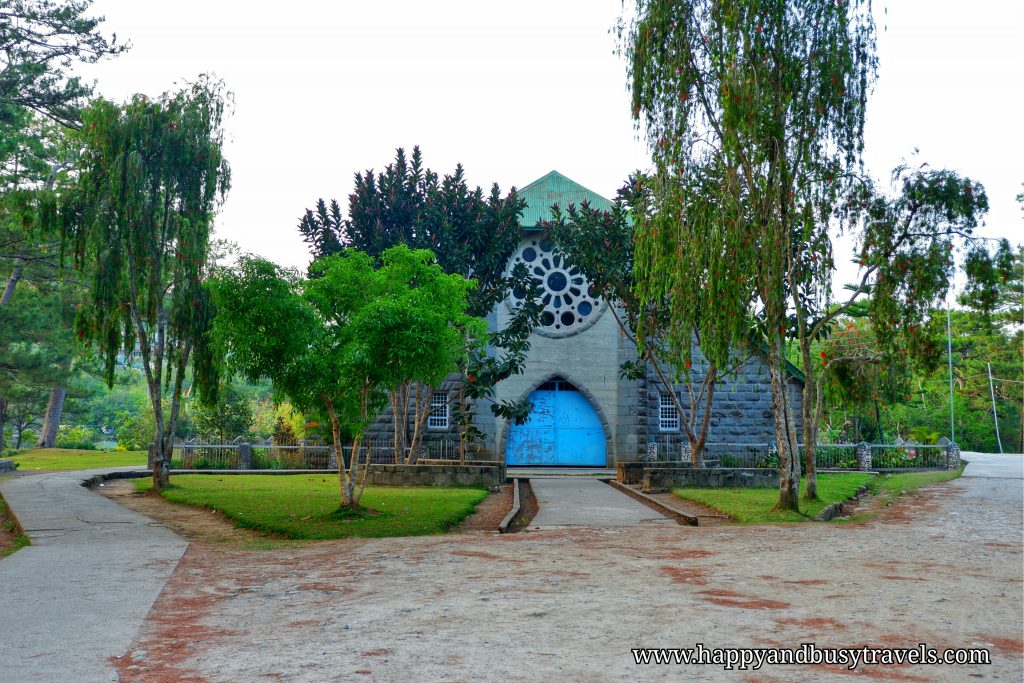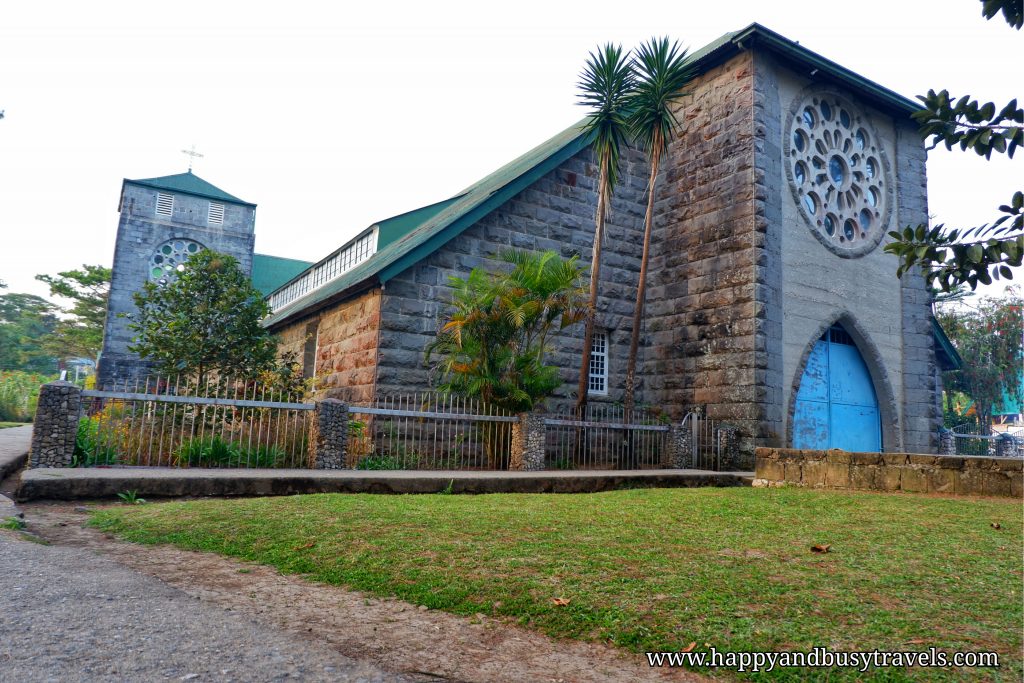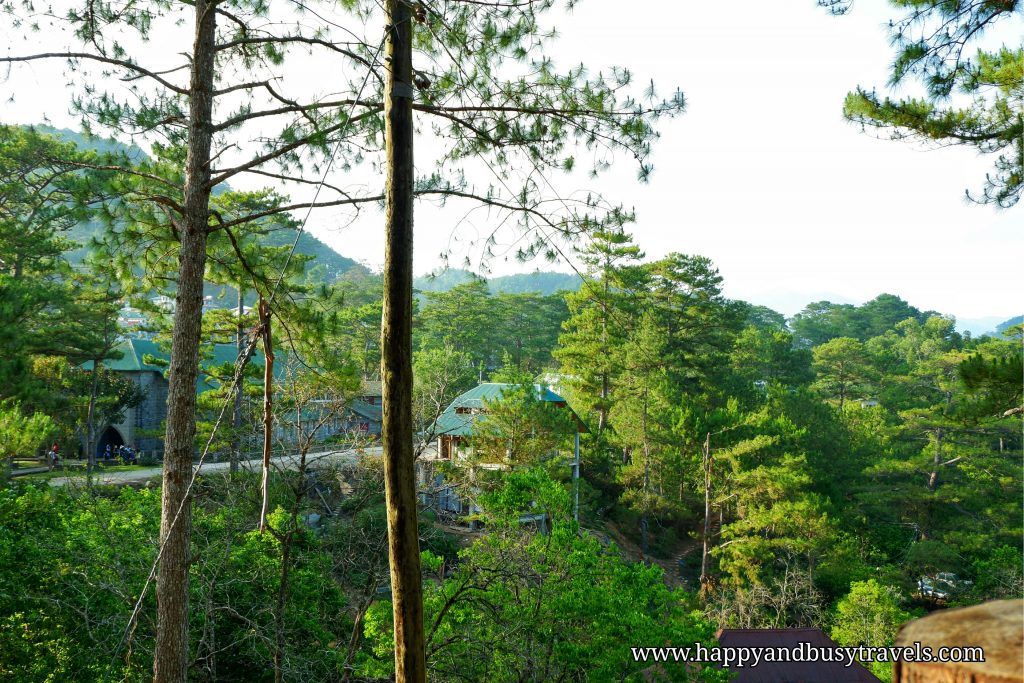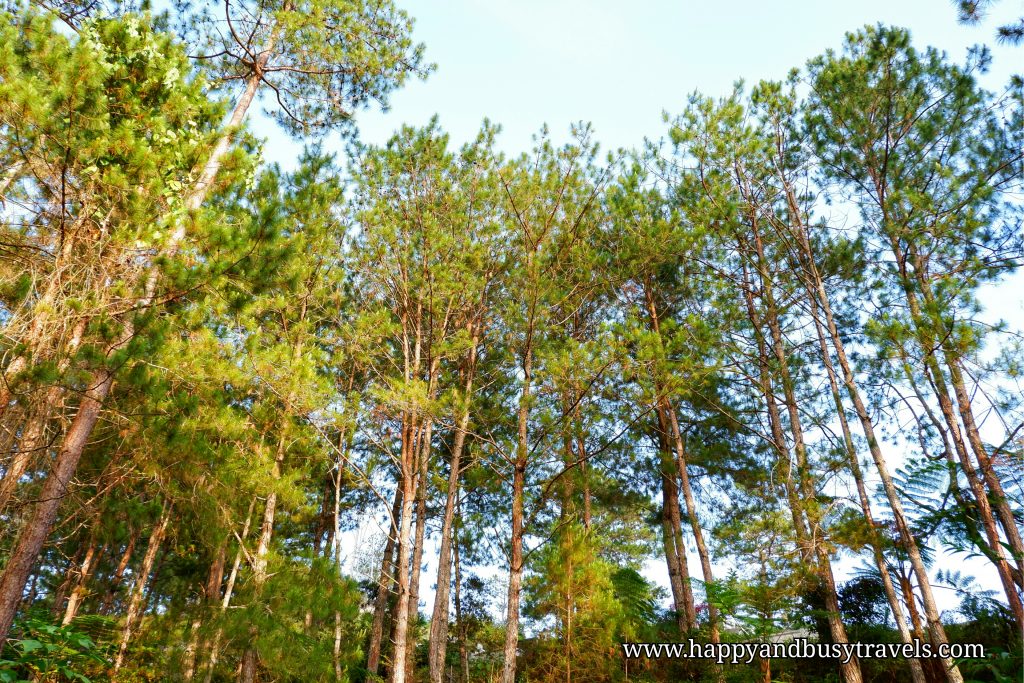 Then we arrived at the cemetery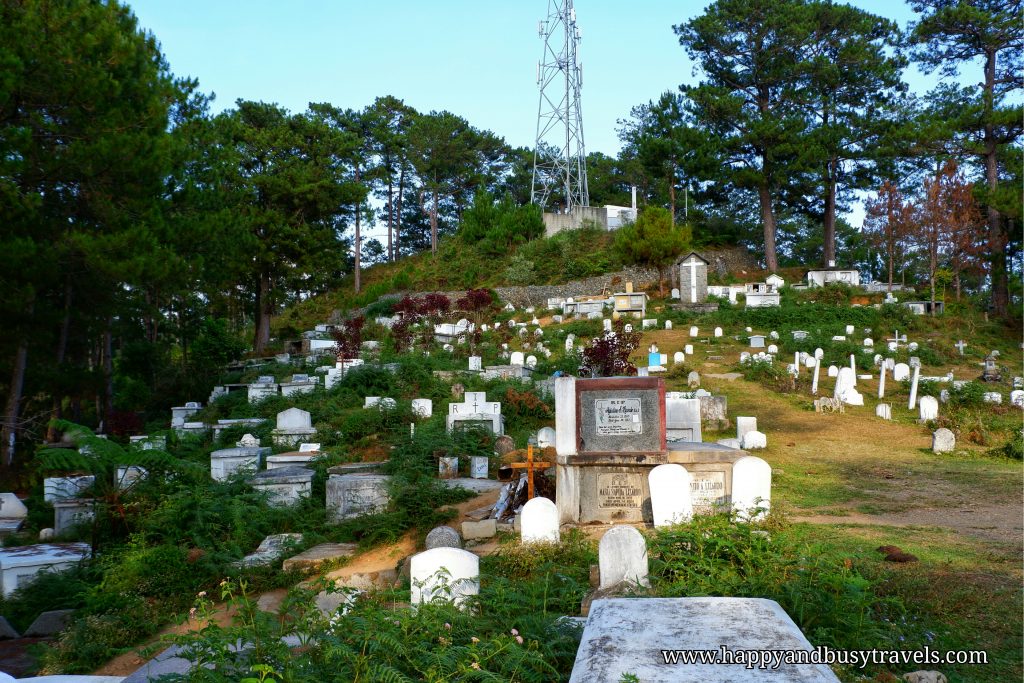 There is a different tradition for every nation on how they remember the dead. Chinese serves food, Filipinos gives flowers and candles, but people in Sagada have a different tradition. People in Sagada burn red Pine Wood, so every year during the day of the dead, their cemeteries are full of smoke from the burning red Pine Wood.
It is noticeable that some of the graves are still half open like this one.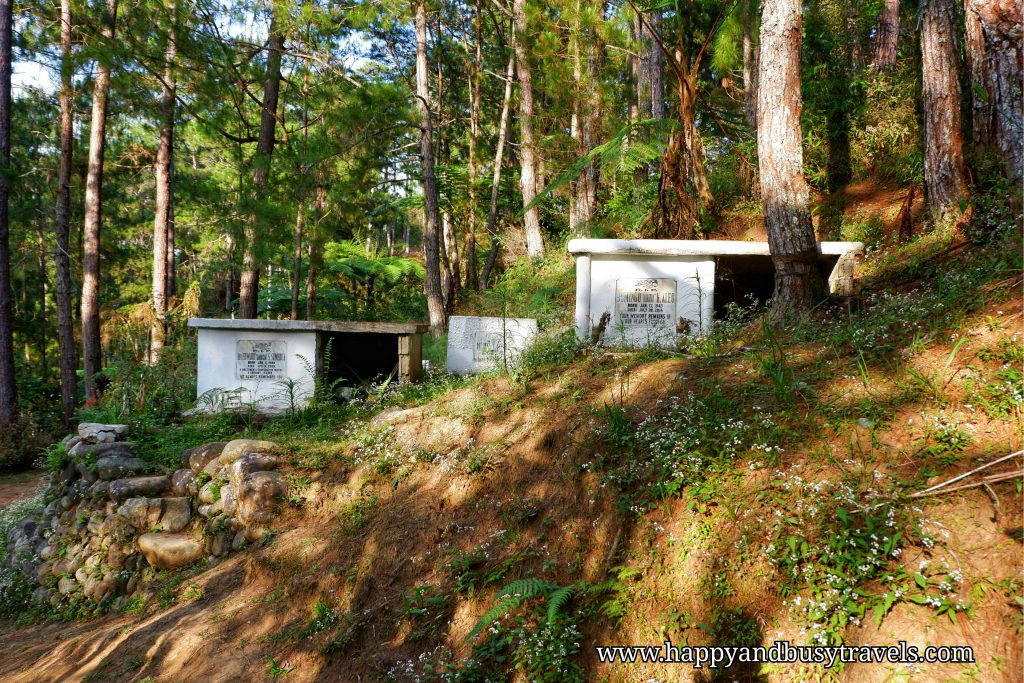 We were informed that in Sagada, if you marry and your partner dies, you will not marry again. Just like in the phrase "till death do us part", couples are buried together side by side. So, these half open graves means that their partner is still alive.
This particular grave is also one of the attractions in the tour. Aside from it looks different than the other graves, the person who is buried here is one of the SAFF 44 who died protecting our country.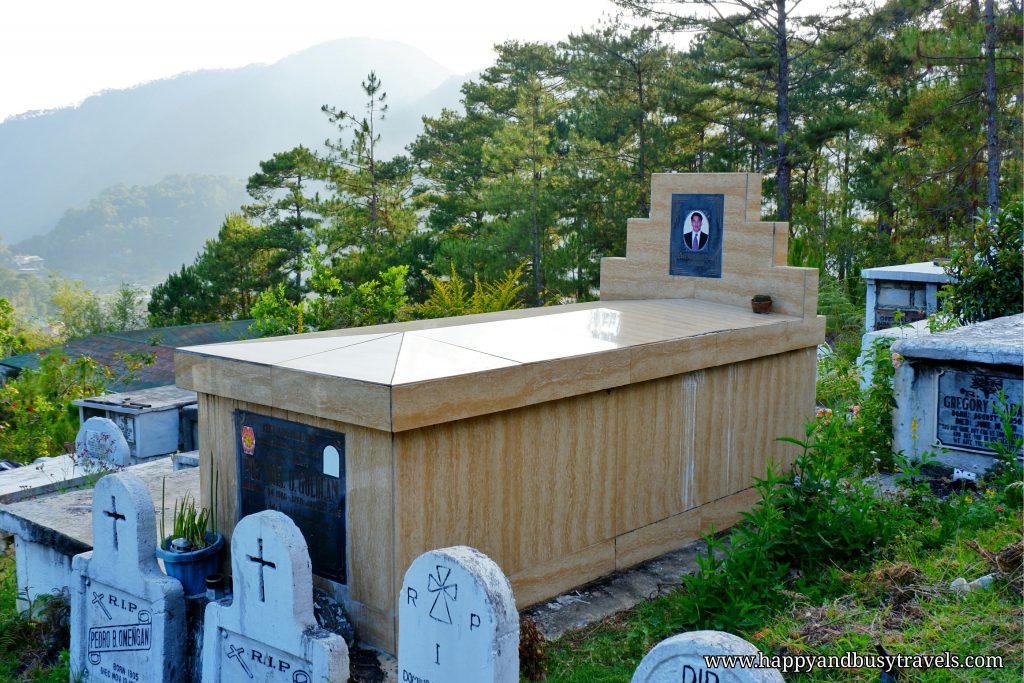 After the introduction to their tradition, we proceed to the trail going to the hanging coffins.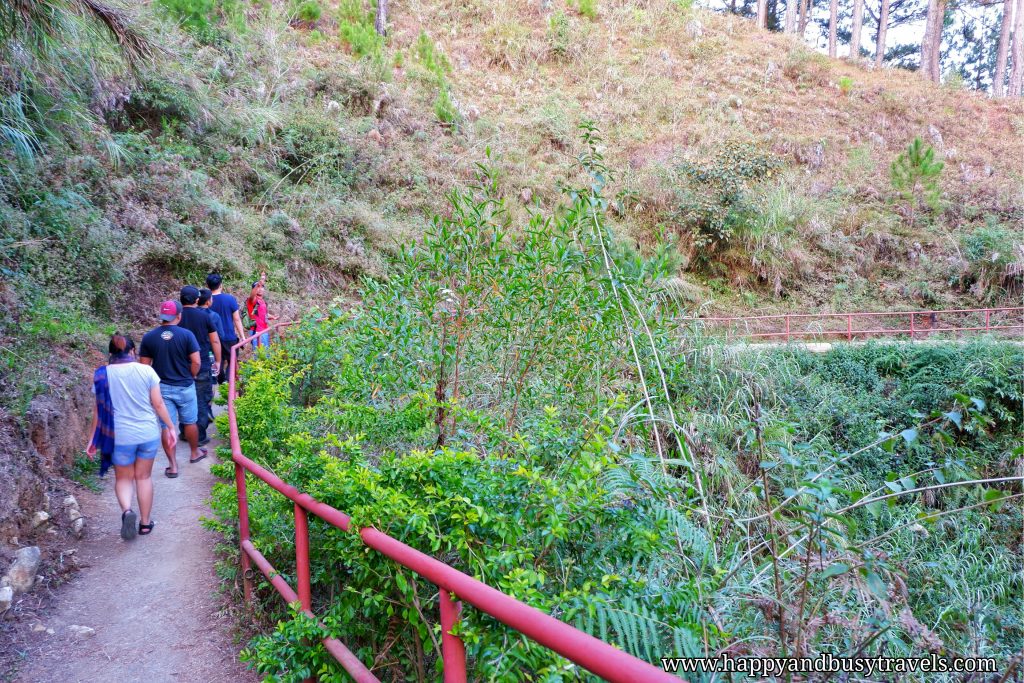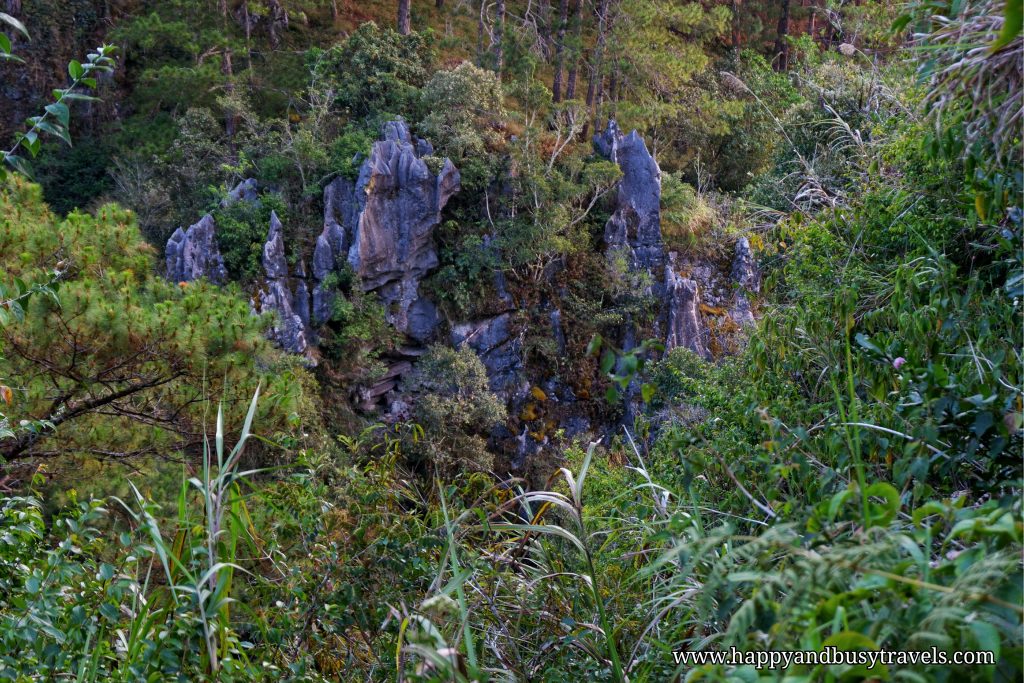 We then briefly stopped at this point.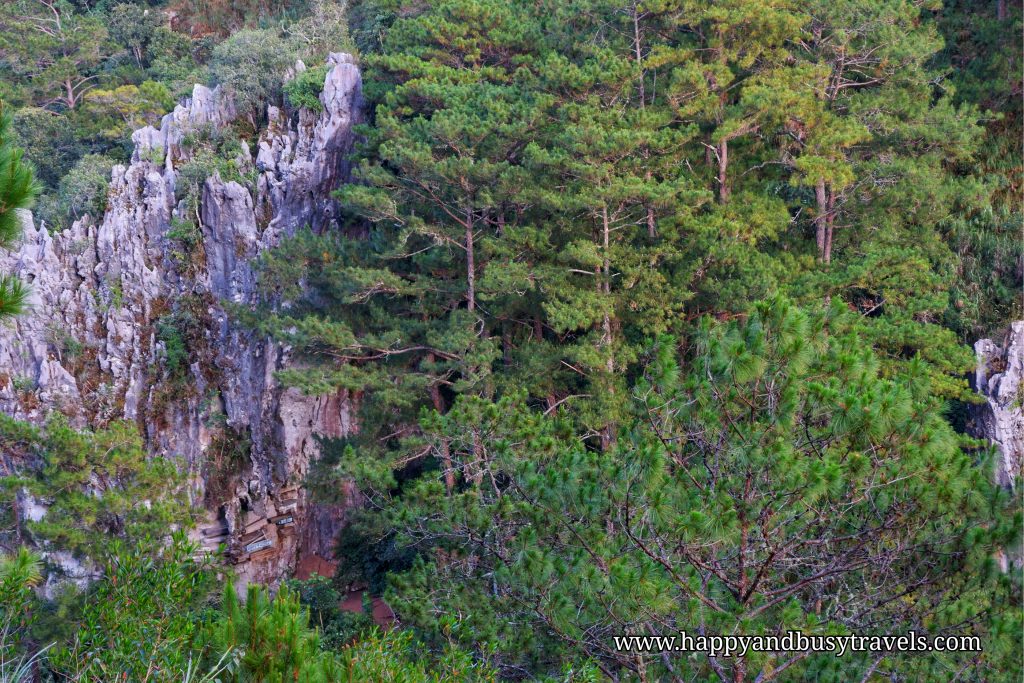 The hanging coffins were already visible at this point (Please look at the lower left of the picture). According to the tradition of Sagada People, after they hang the coffin of their dead, they shout at this point to say goodbye.
Then we arrived at the hanging coffins…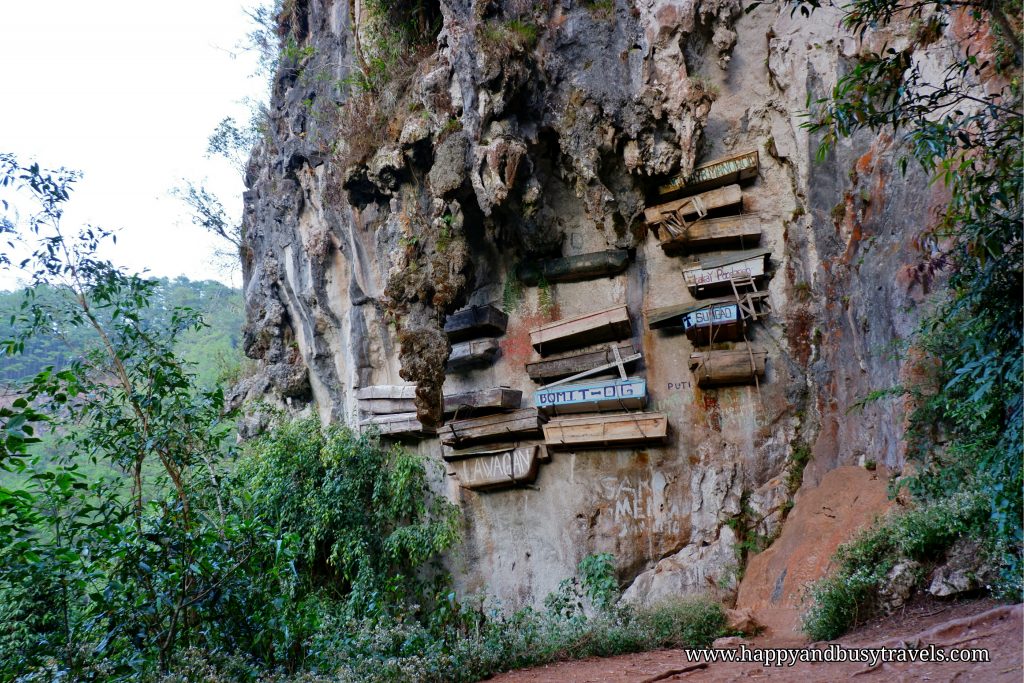 Here are some facts about the hanging coffins and the tradition of the Sagada people:
Some people says that the coffins were hanged to keep the dead closer to heaven, this is not true. The people of Sagada hanged the coffins for practical reasons. The coffins were hanged to avoid animals touching the coffins.
Some of the coffins are small but it does not mean that the dead is a child. The dead is still an elder person but their body is in a fetal position to fit in the coffin.
The coffins are also small due to practical reasons. The elders make their own coffin. So, they make a smaller coffin to make it easier.
The dead in Sagada has 2 dates of death. One is from the hospital, and another is in their house wherein they were pronounced the person dead again.
The chairs together with the coffin were the chairs that the dead used before they were buried. The dead were displayed during their wake.
After the wake, the coffin will be carried manually to the mountains. The body is not yet inside the coffin.
If the coffin is already hanged, the body of the dead will be carried manually through a line of people.
It is believed that if the body fluid of the dead spilled over when it's your turn to carry him, the knowledge of that person will be passed on you.
The last coffin that was hanged is the brown coffin in the middle. It is below the Bomit-og coffin. It was hanged last 2010.
Today only chosen elders are allowed to be buried here.
There are a lot of hanging coffins around this area but these are the only coffins available for viewing to the public because this is the only part with a trail.
The coffins once hanged, will never be visited by their relatives again.
Total number of coffins in the picture is 19. 18 coffins are visible, the last coffin is located at the upper left portion of the picture below. The coffin is located at the back of the cross inside the small hole in the mountain.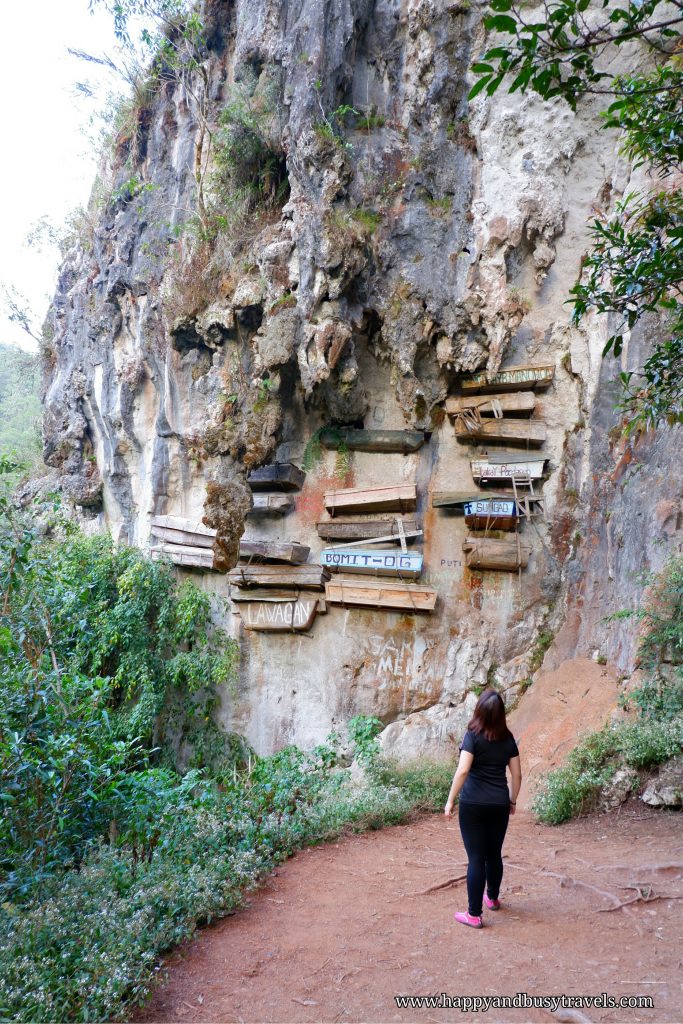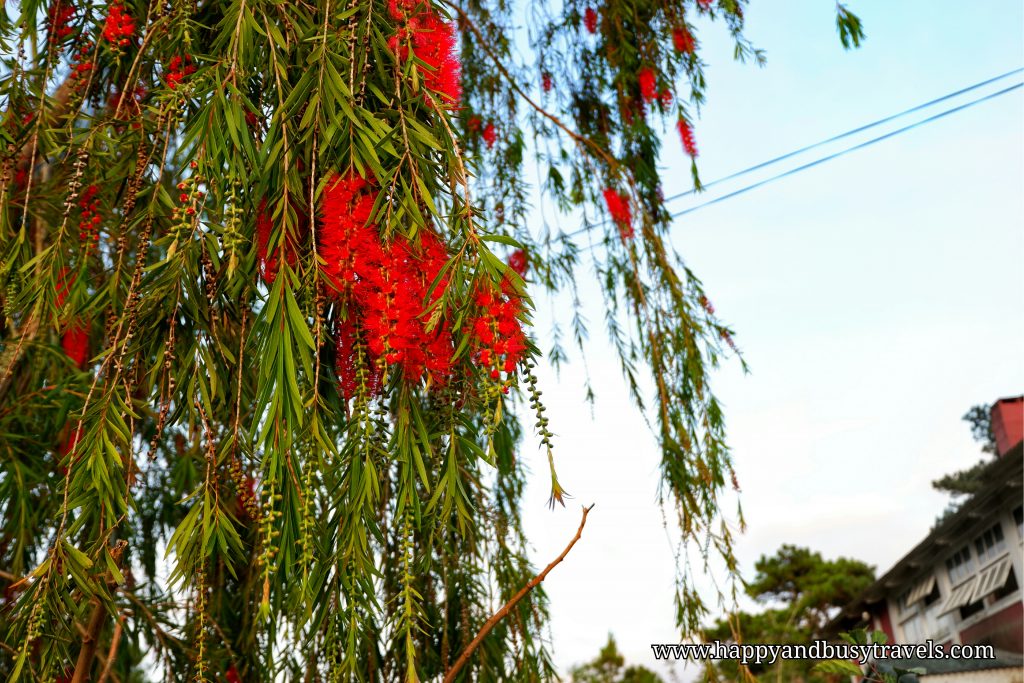 6:00 PM
Sagada Pottery
We still have some time left so we passed by Sagada Pottery and see if they are still open.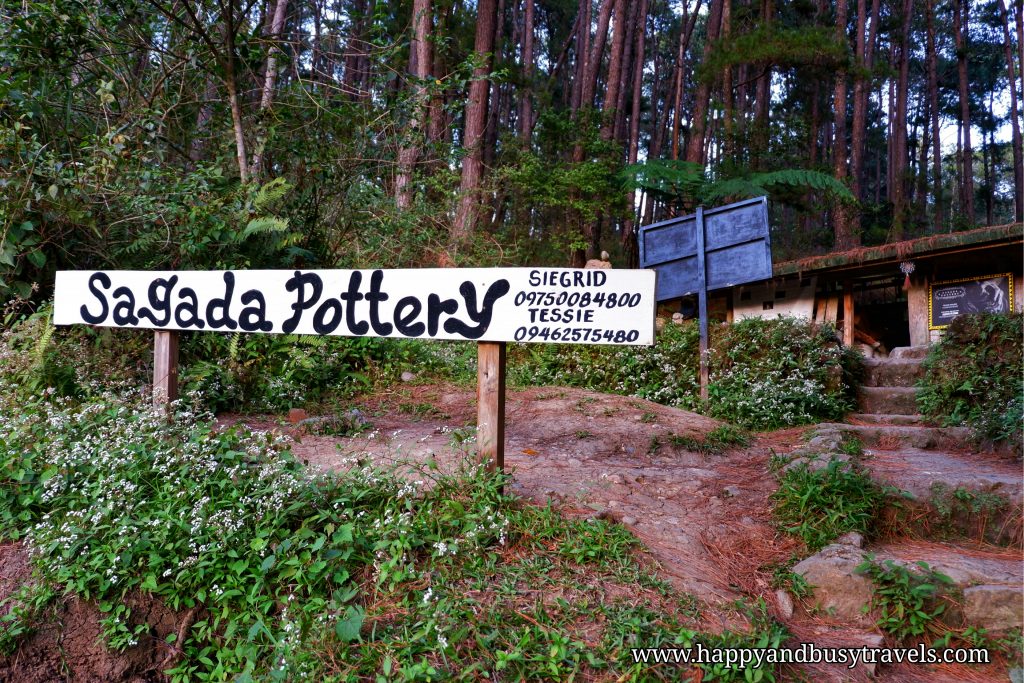 We were immediately given a demo. One demo will cost Php 100 no matter how few or how many are the people.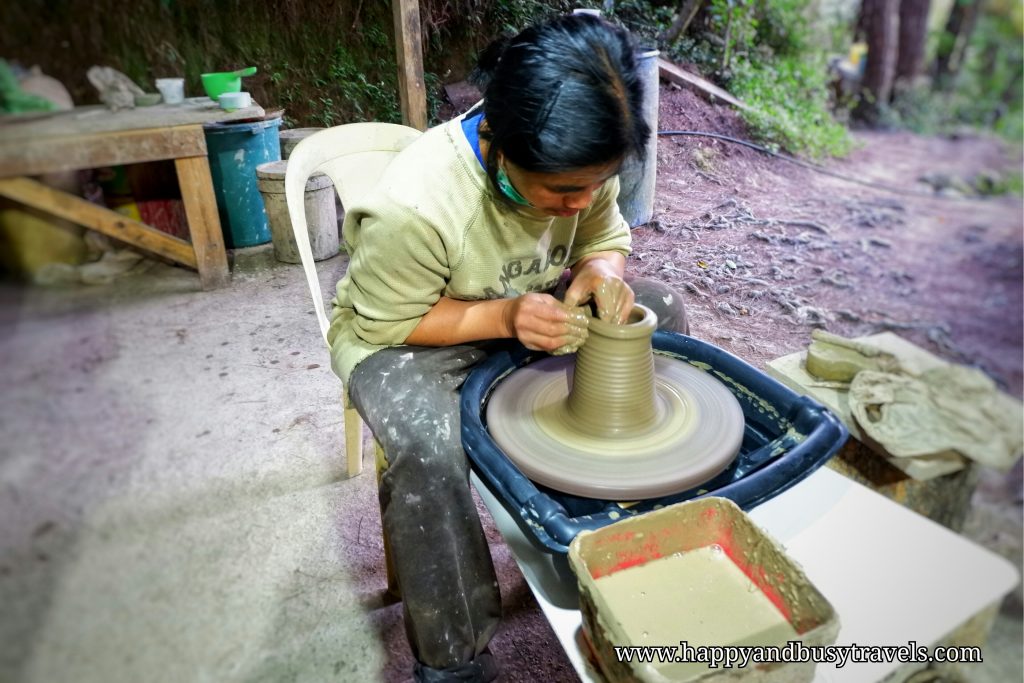 The potter spoke English very well. It validates the statement of our guide that people in Sagada (usualy elders) speaks English better than Filipino.
I also tried making my own pot. It costs Php 150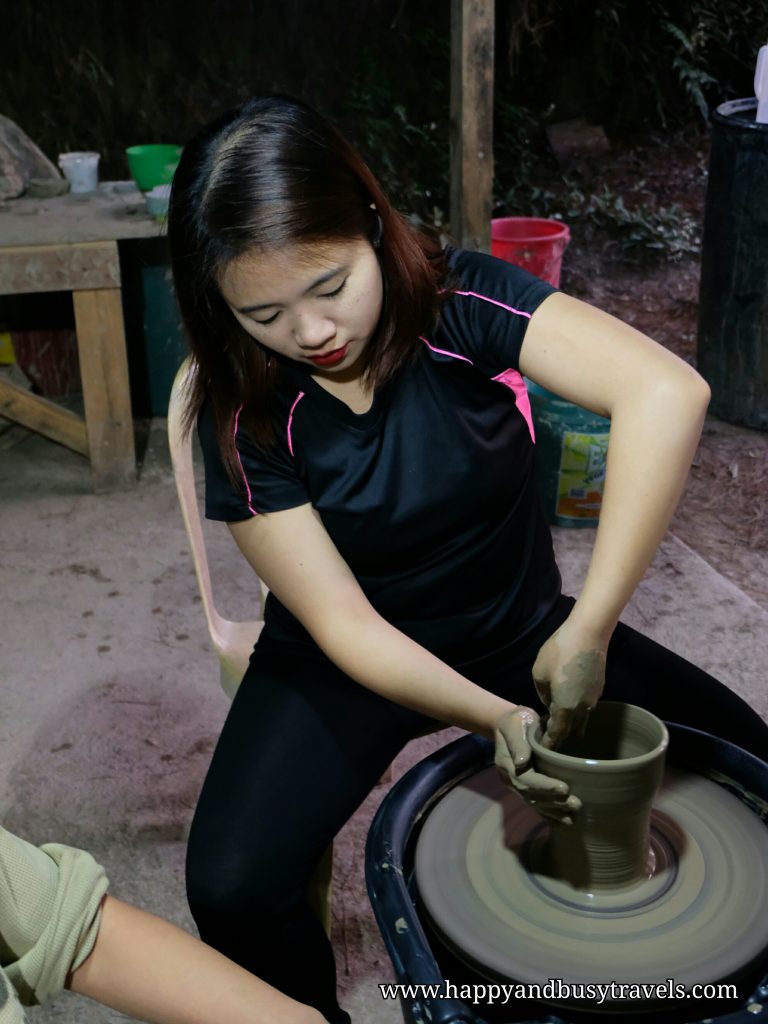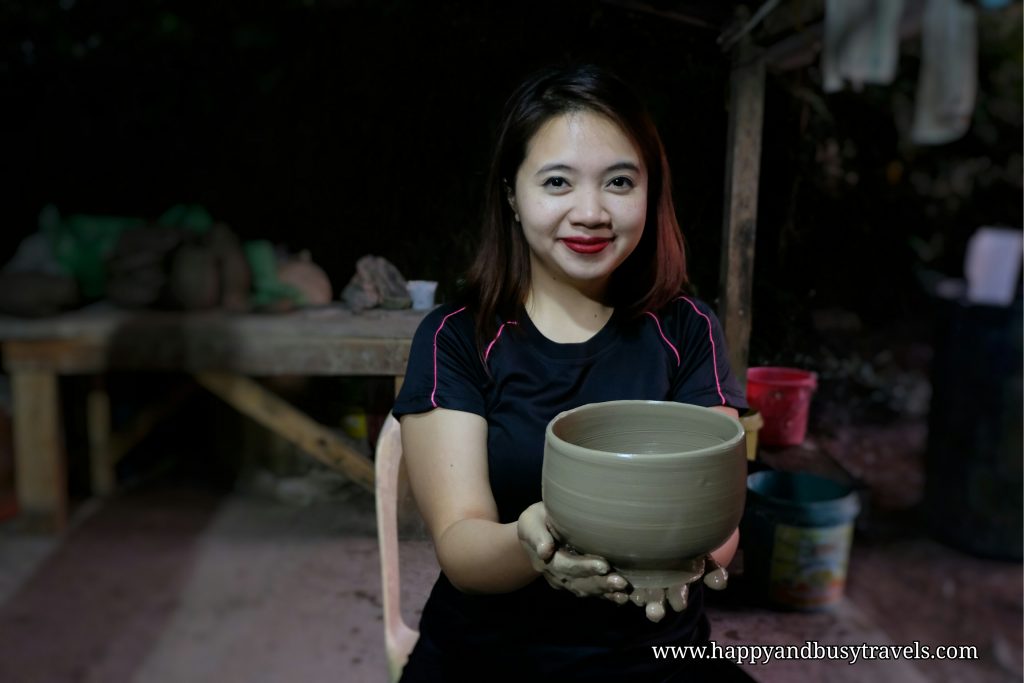 They can preserve your creation for a fee. For my bowl (shown above), if I asked them to continue to process it and preserve it, they will charge me Php 500.
They sell a lot of pots and jars inside the shop. I just do not have a picture because it is prohibited in the gallery.
Aside from pots, they also sell bread and home made yoghurt.
7:00 PM
Log Cabin Restaurant
After our tiring day we have decided to eat in Log Cabin Restaurant, just a few meters away from our hostel.
Facebook: https://www.facebook.com/logcabinsagada/
Contact number: +63915 671 7949
Email address: [email protected]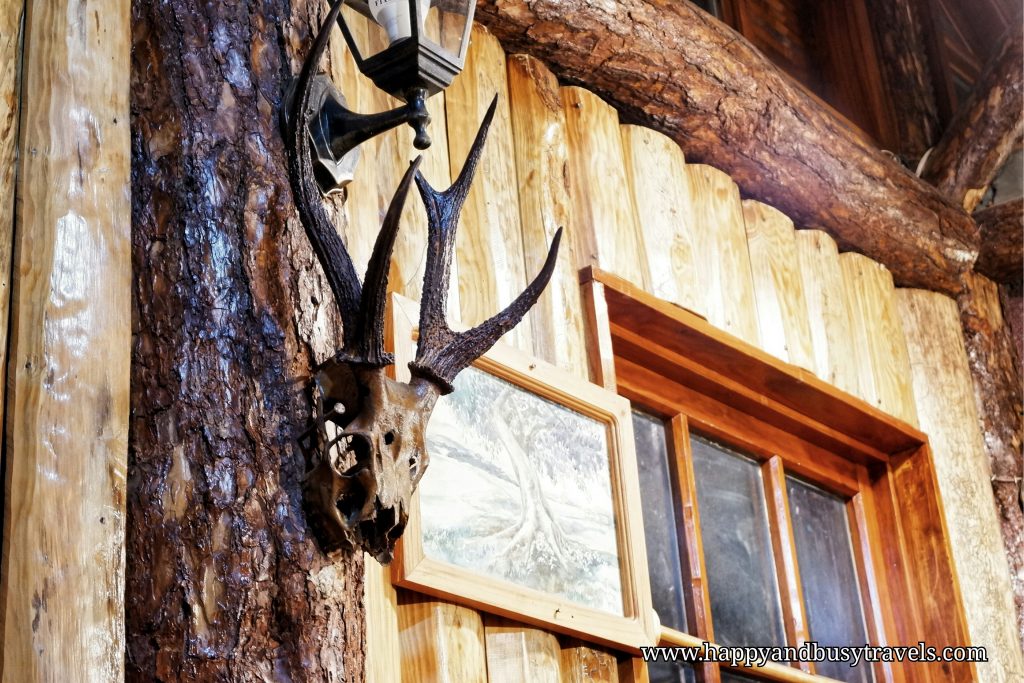 Their menu differs from time to time, but here is their menu when we ate there: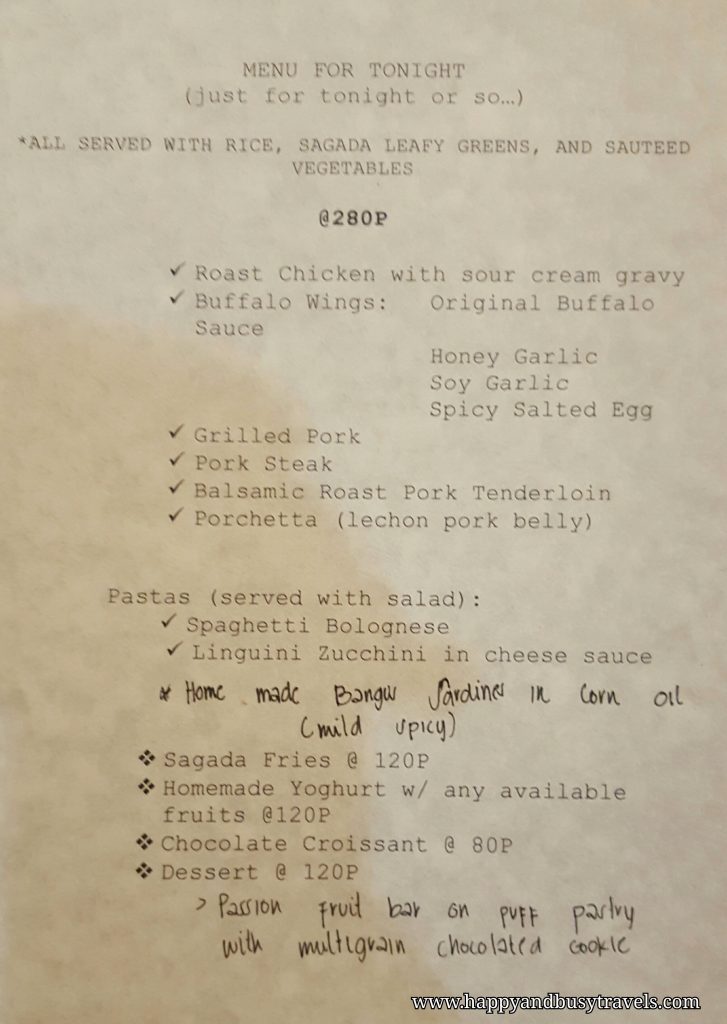 Here is some of the dishes that we ordered: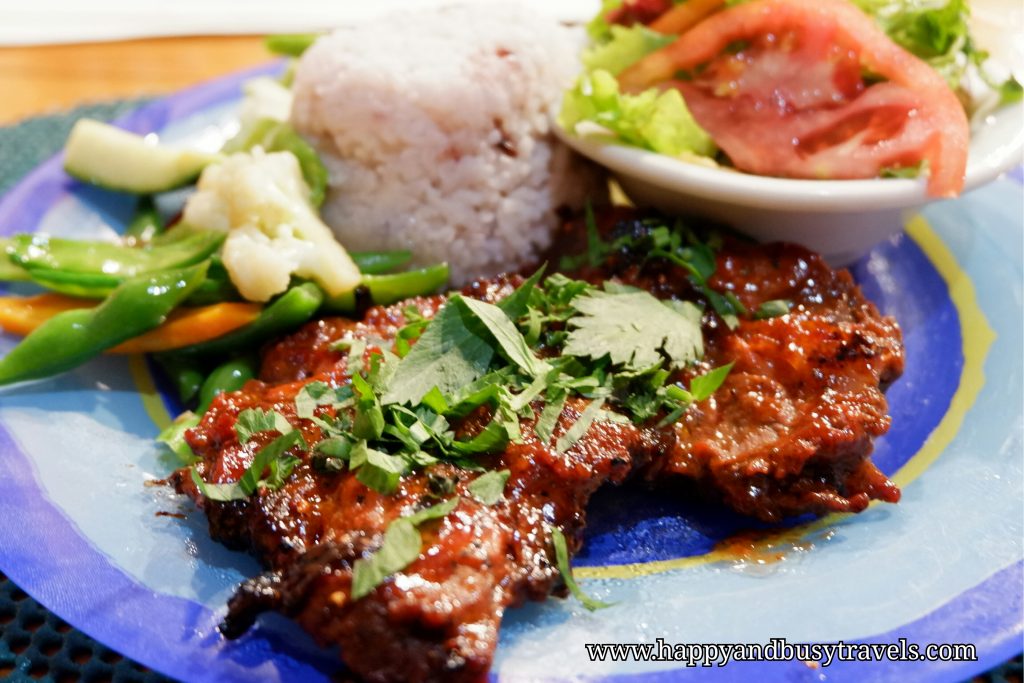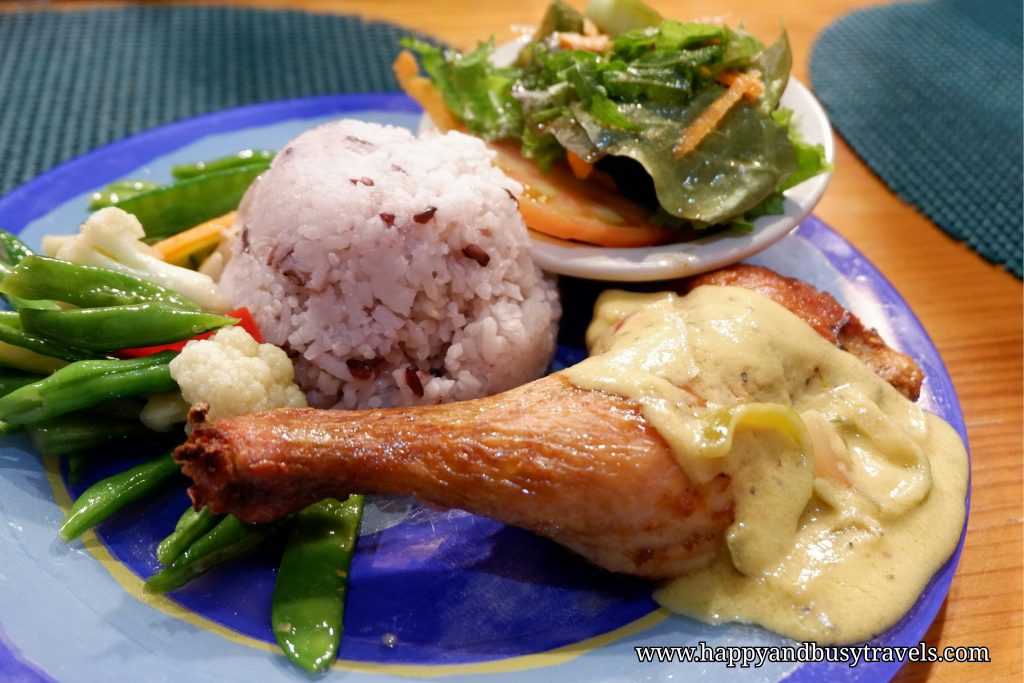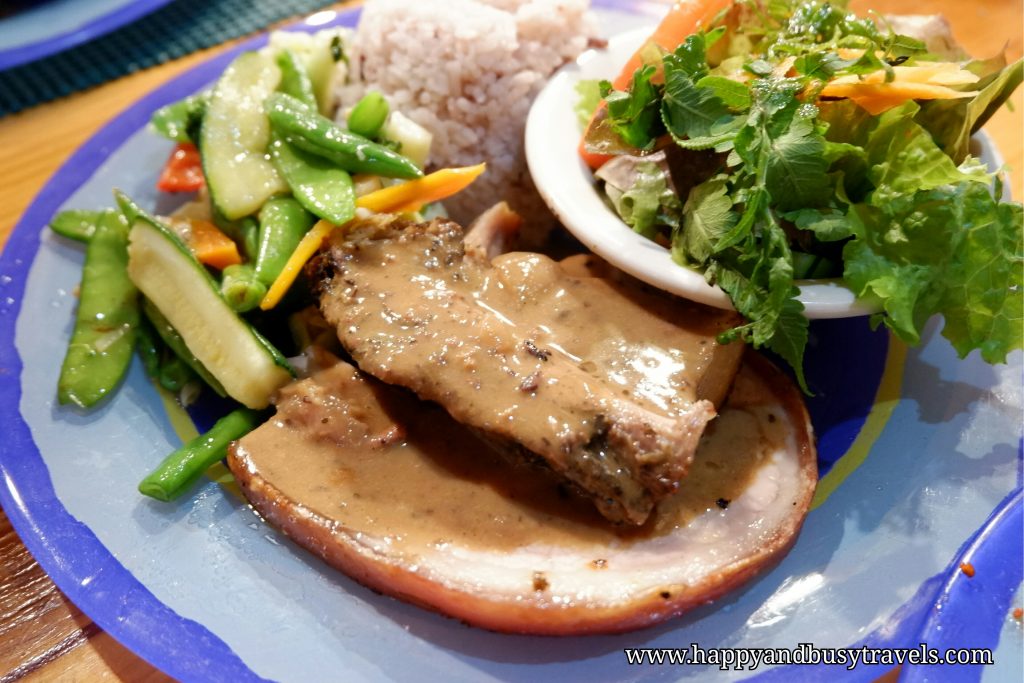 The dishes were good! and the serving is big! I even gave my veggies to my friends because I can't eat anymore hahaha.
We had a good time eating in the restaurant, there is even a friendly cat who is very hungry, so we gave her food. 🙂
8:45 PM
Back to the hotel to rest

Day 3 – Sagada Final Hurrah
March 26, 2018
4:00 AM
Mt. Kiltepan Sunrise
The sunrise in Mt. Kiltepan is one of the most famous spots in Sagada. It is because the area is very accessible, there is no guide fee or entrance fee, and the sea of clouds usually shows itself during sunrise.
We, again, do not have breakfast, so we ate different hot meals from the vendors in Mt. Kiltepan.
At 5:30 AM it was still dark, however I managed to take this picture by using the long exposure feature of my camera.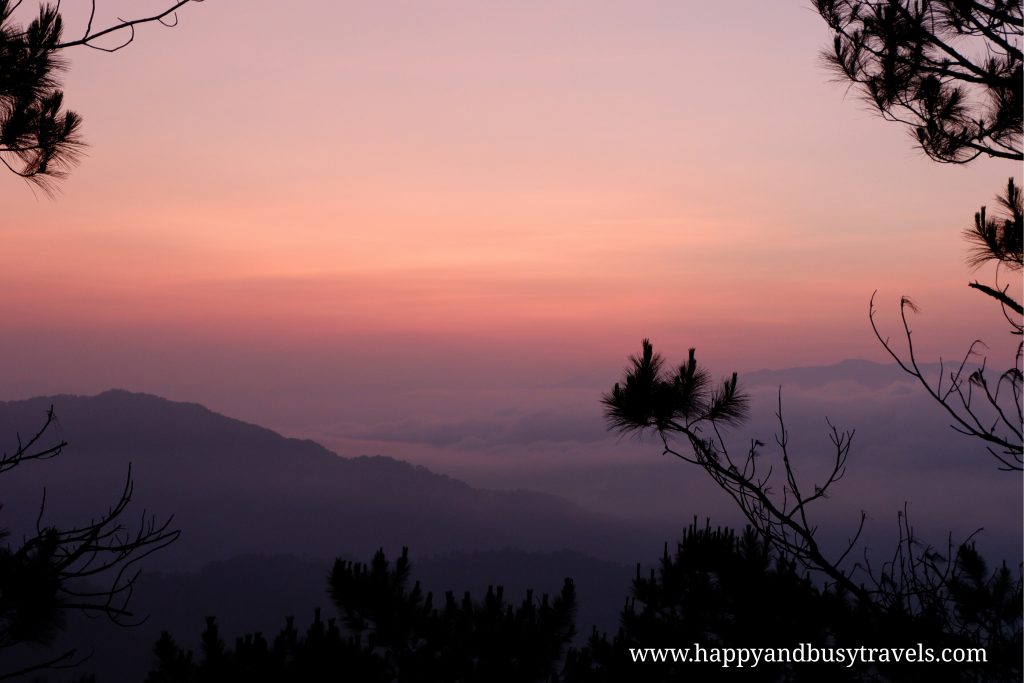 The sea of clouds were visible already.
At 6:00 AM the sun started to rise. The sea of clouds was more visible.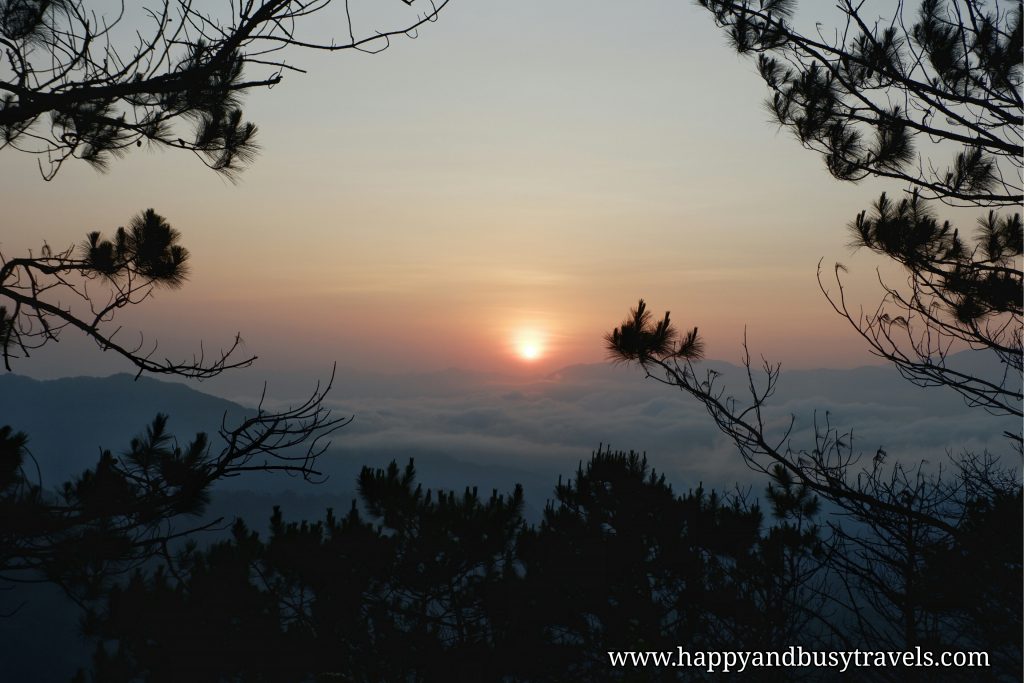 Selfie!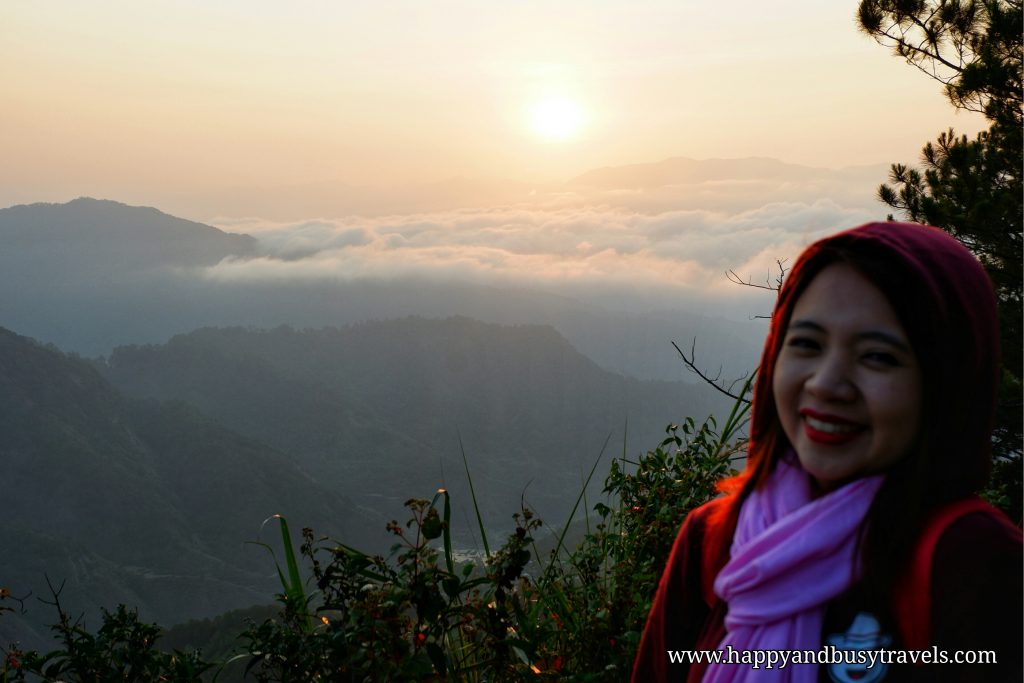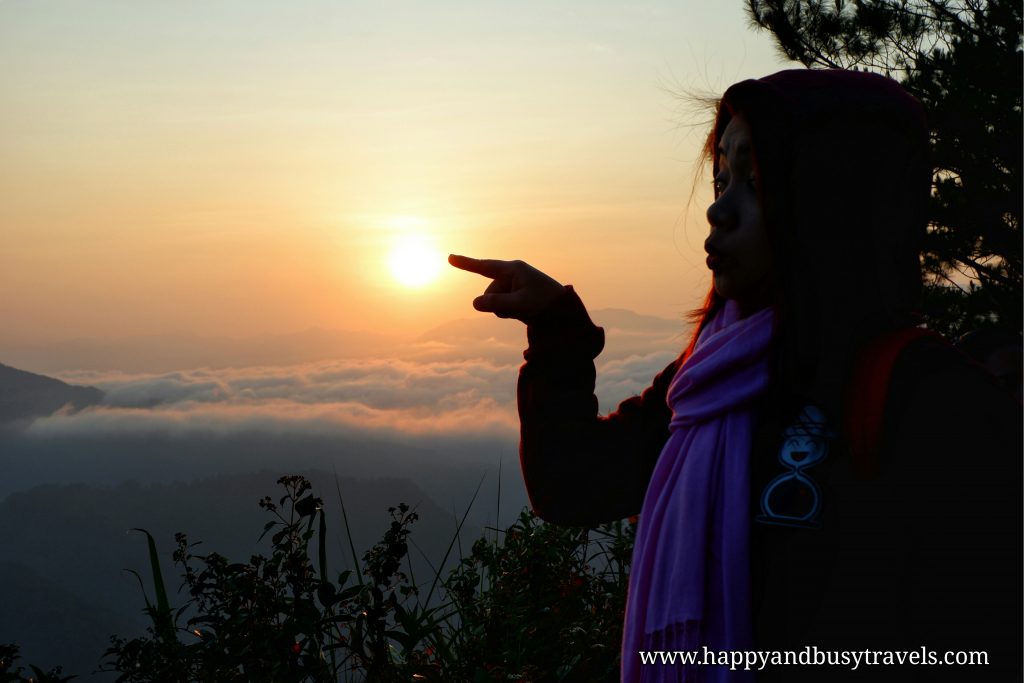 7:00 AM
Check out
We checked out of the hostel and we proceed to Baguio for a quick visit on our way home.
10:30 AM
Joruka Restaurant
We drop by Joruka Restaurant to rest and have our brunch (2nd breakfast and lunch).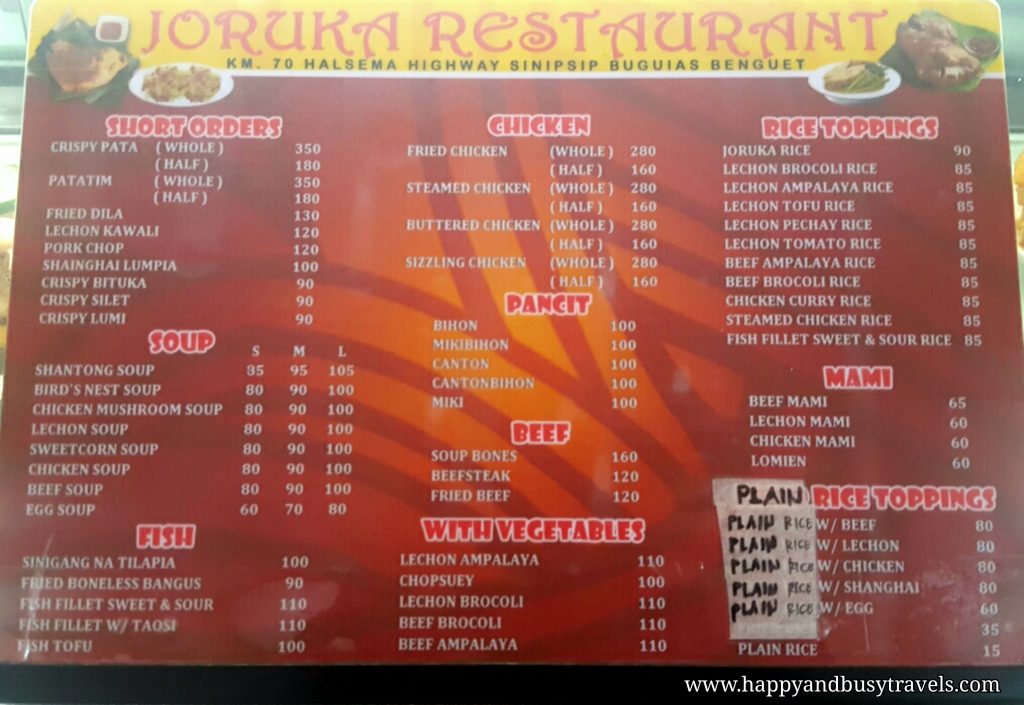 Here are some of the dishes that we ordered: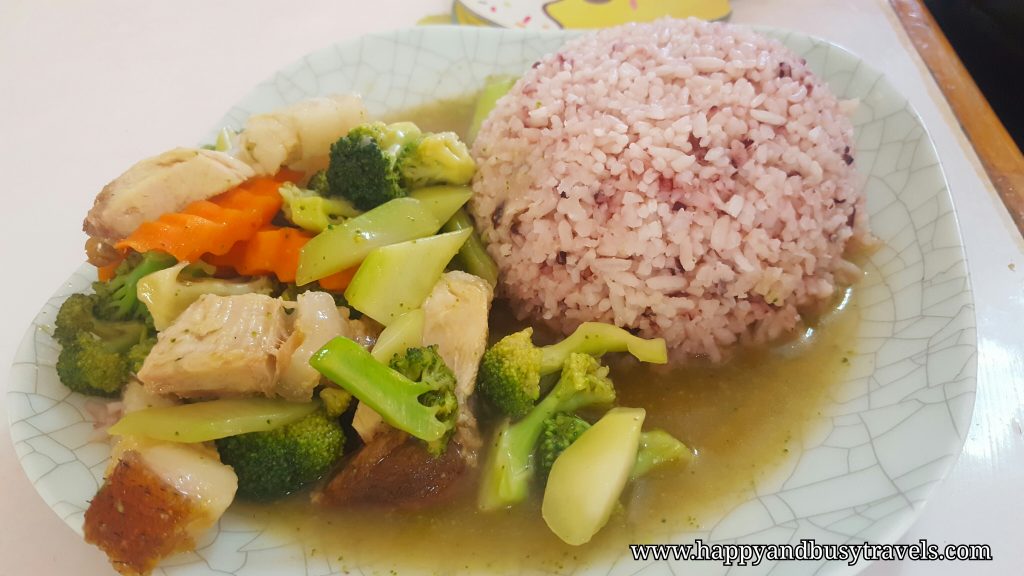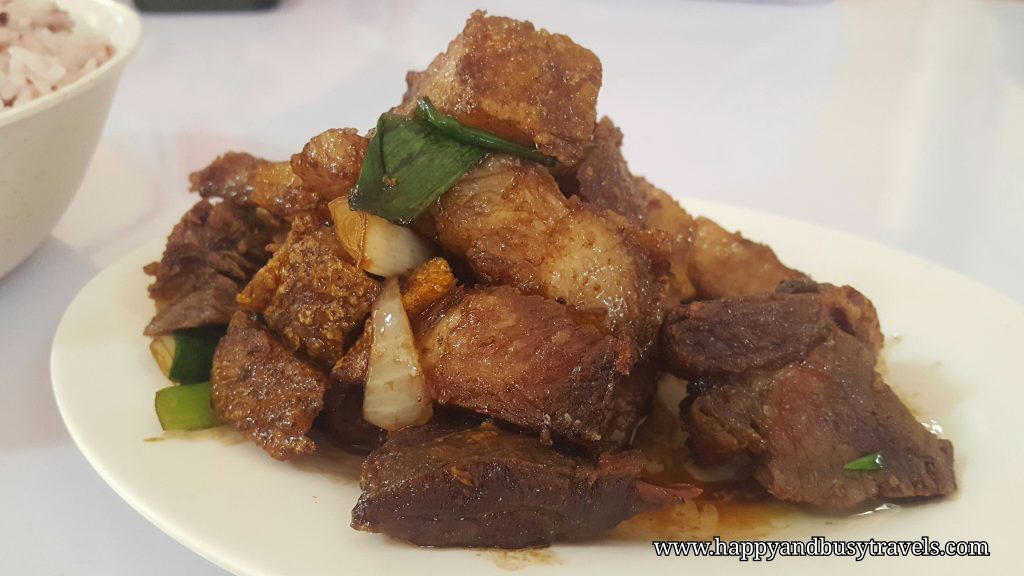 They cooked Lechon Kawali differently. Instead of dried crispy fried pork with liver sauce for dipping, they cook it with a different sauce.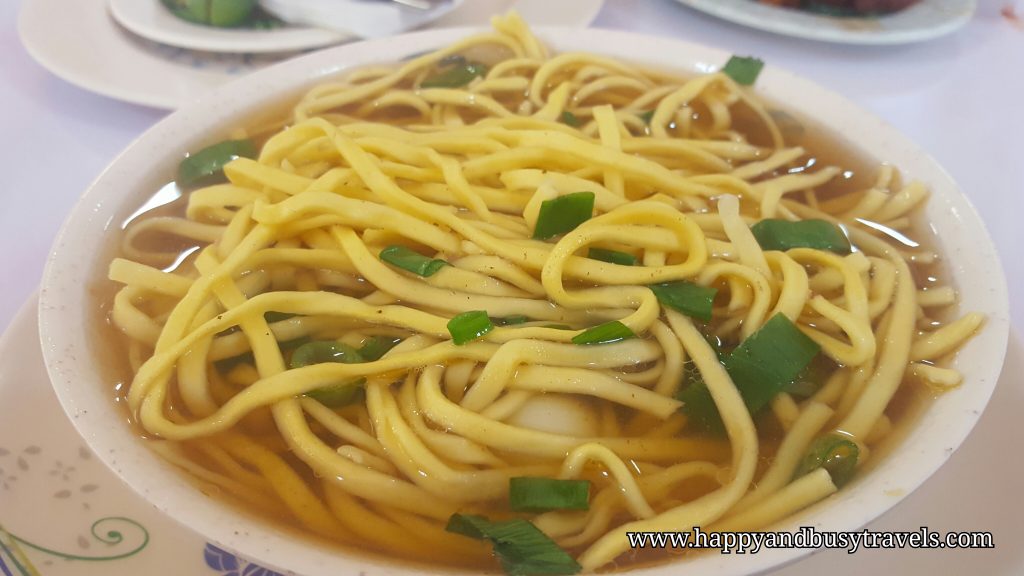 Don't be fooled by the noodles, there is a lot of beef and quail eggs inside. I even had the chance to share my food to my friends.
11:50 AM
Highest Peak
We arrived in the highest peak in the Philippine highway system.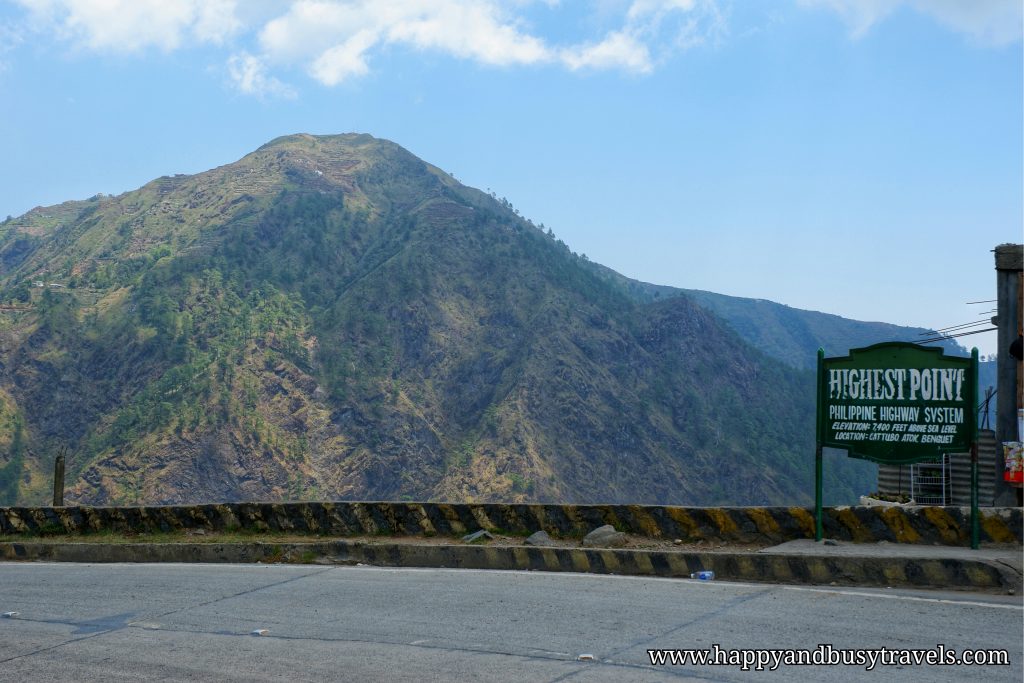 2:00 PM
La Trinidad Benguet Strawberry Farm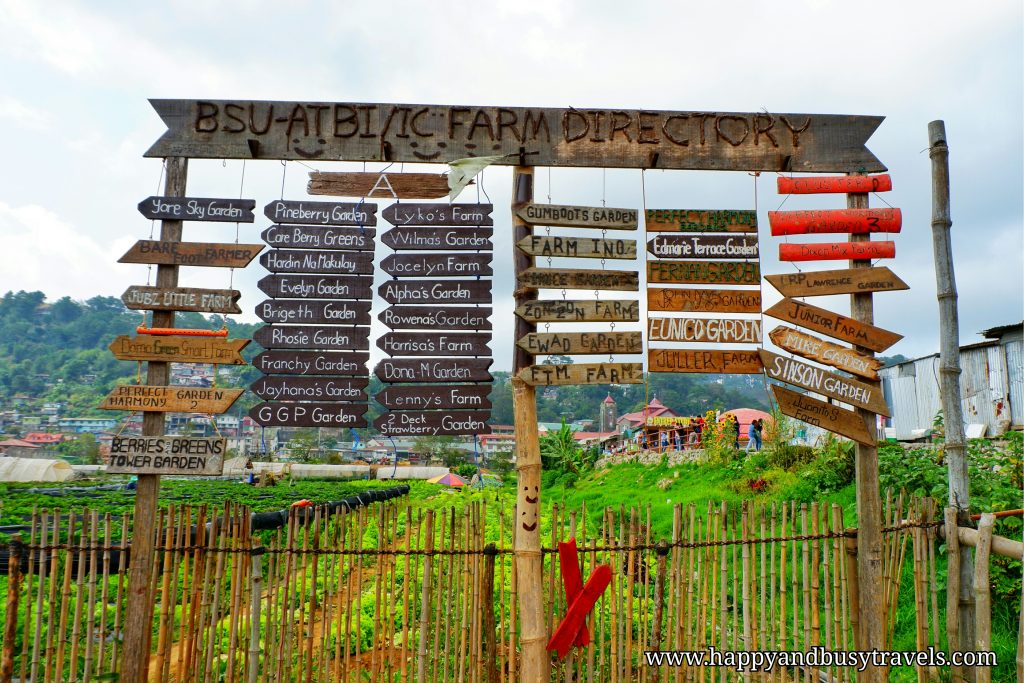 We arrived in the Strawberry Farm of La Trinidad Benguet. There was no entrance fee.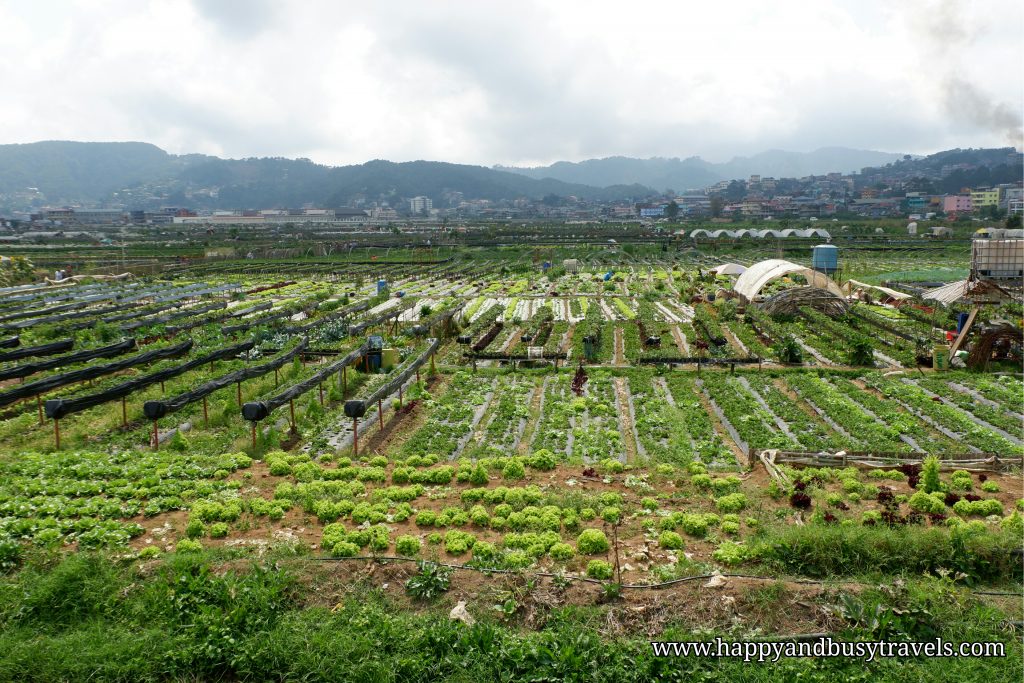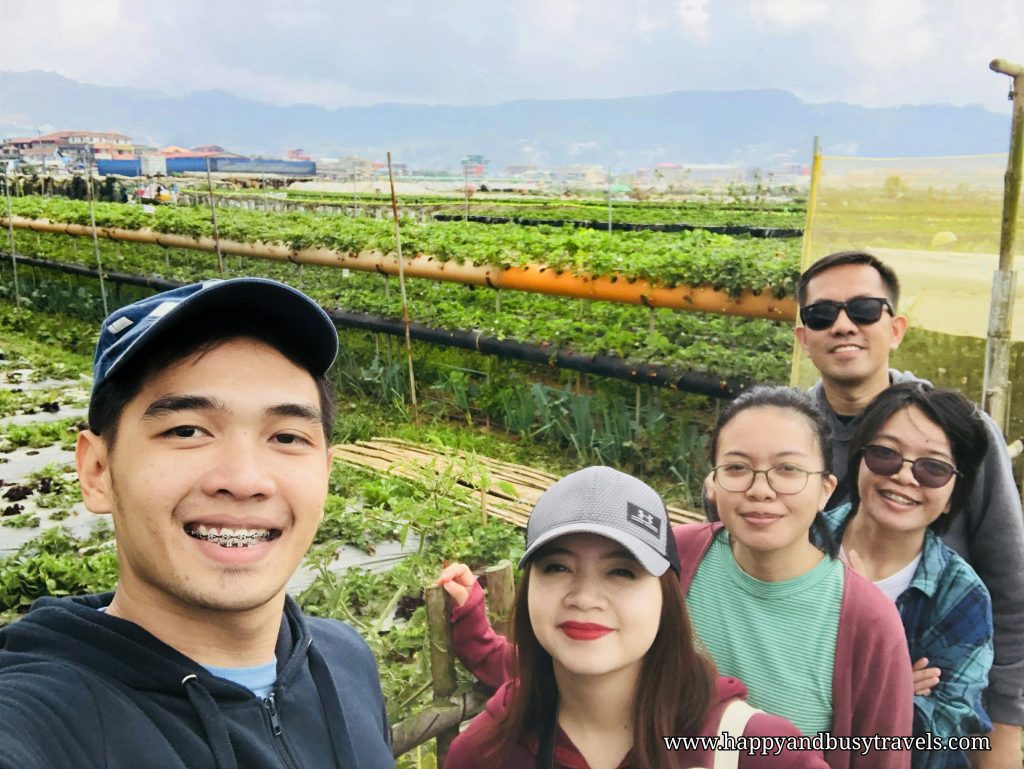 Of course there were Strawberry shrubs all over the farm.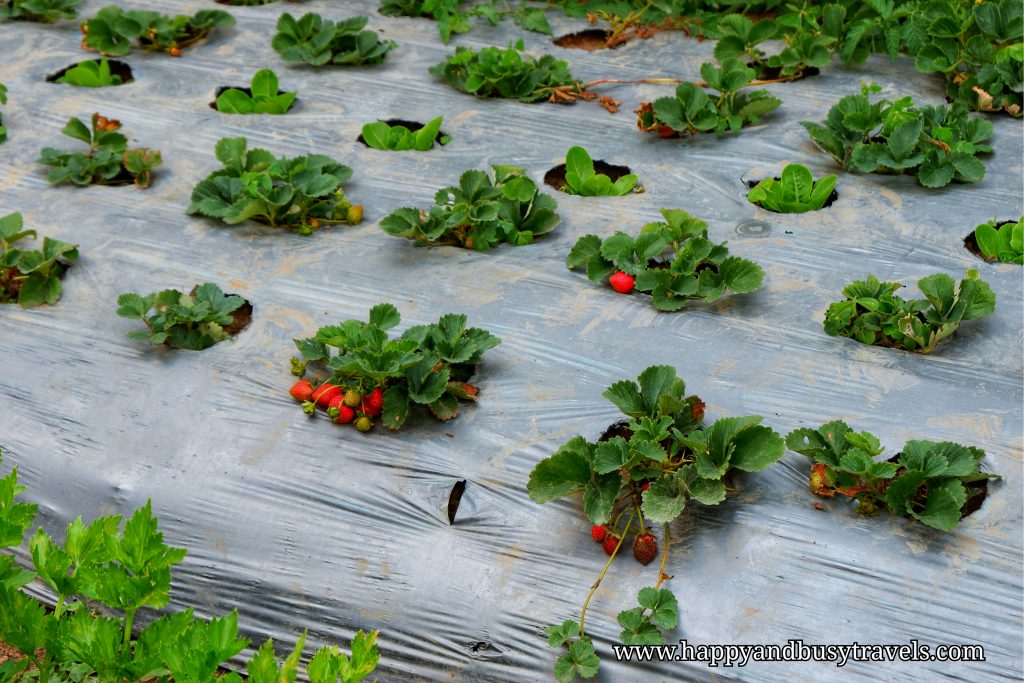 Strawberries usually touches the ground. So when you want to eat one, make sure that you wash them properly.
You can pick your own Strawberries for Php 450 per kilo. That is the minimum.
There were also other plants in the farm.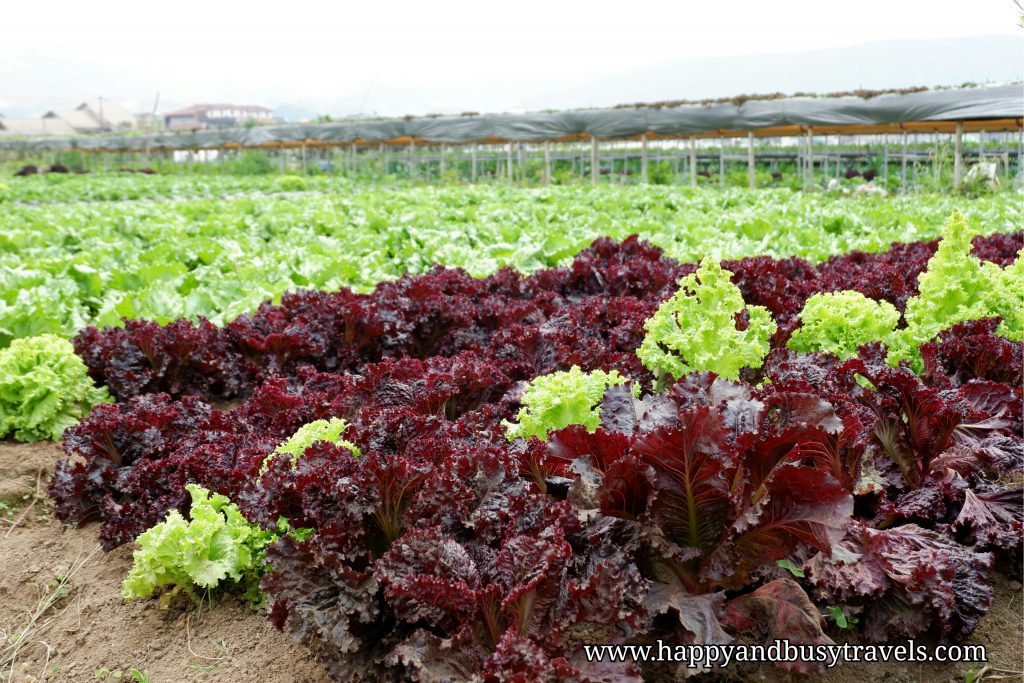 You can also pick your own letture for just Php 100 for 3 pieces.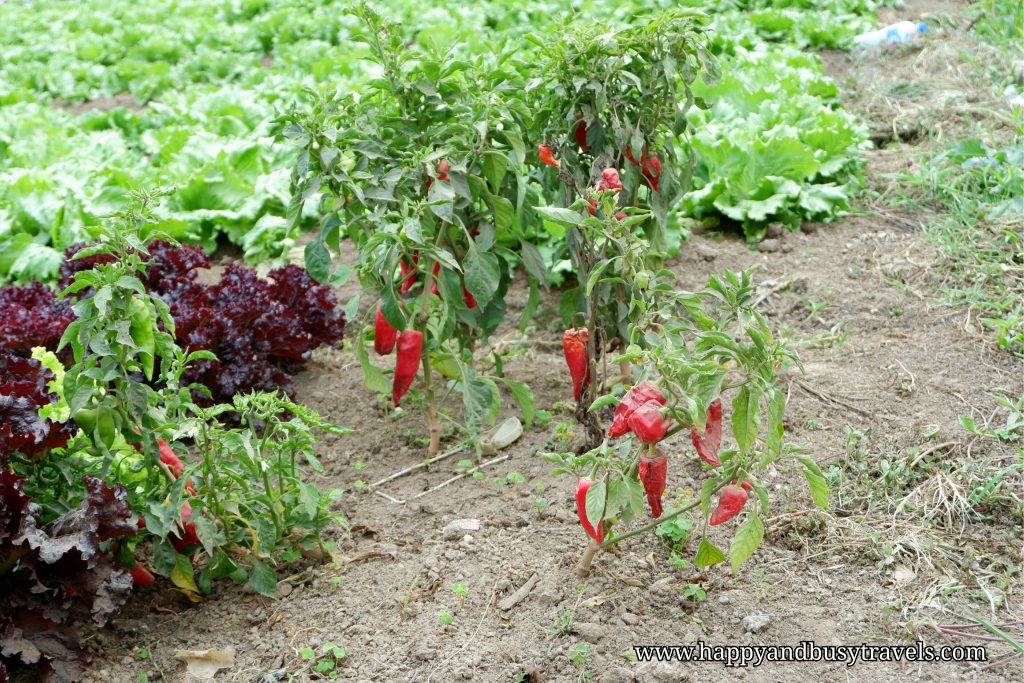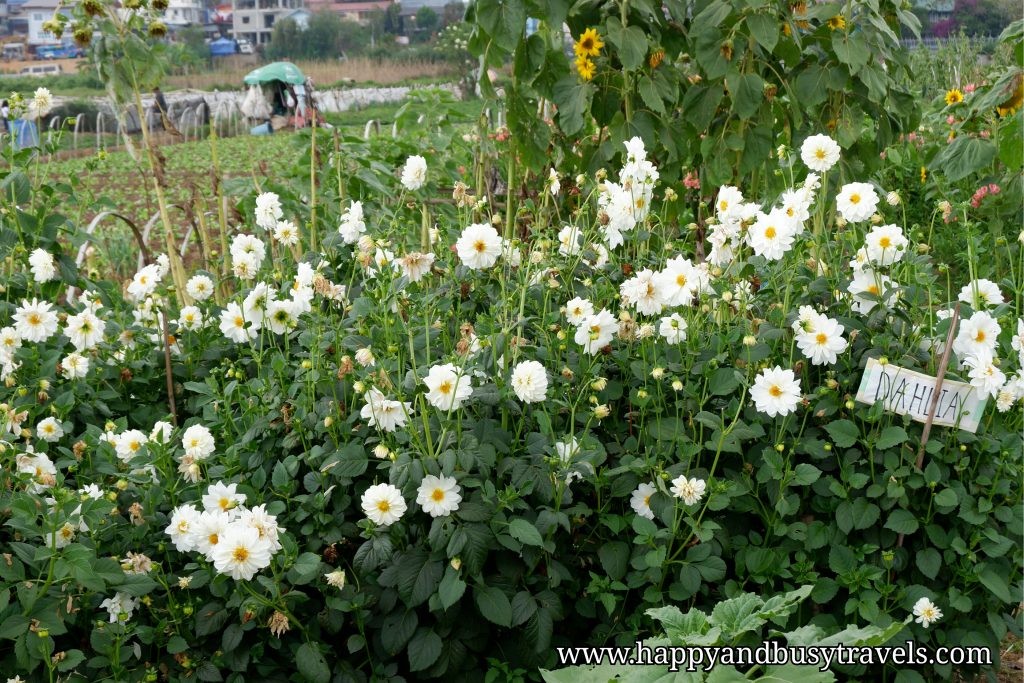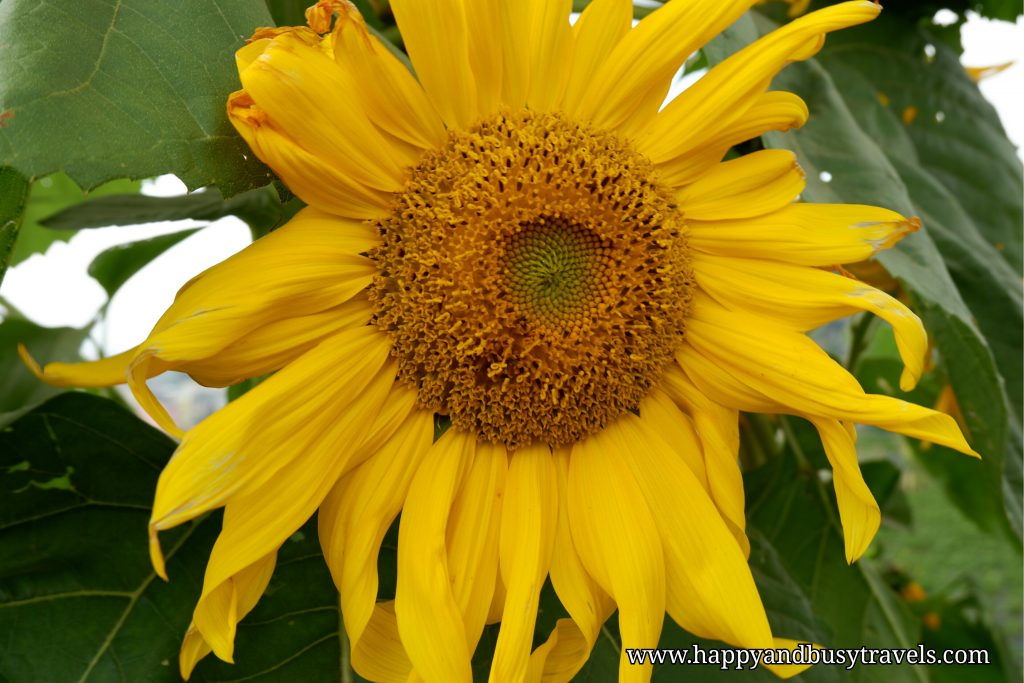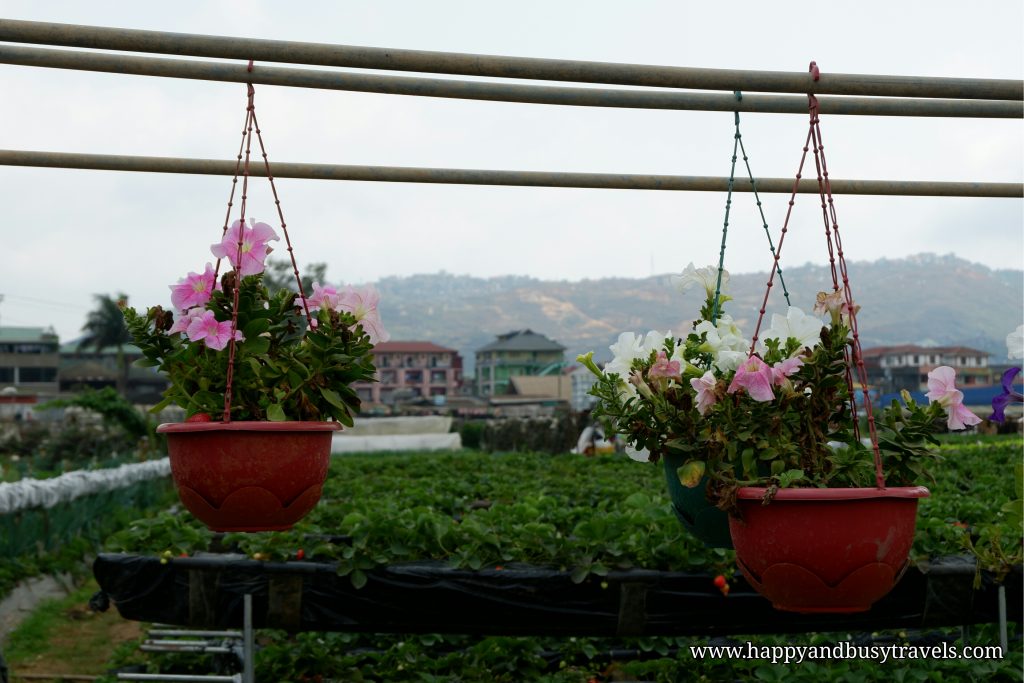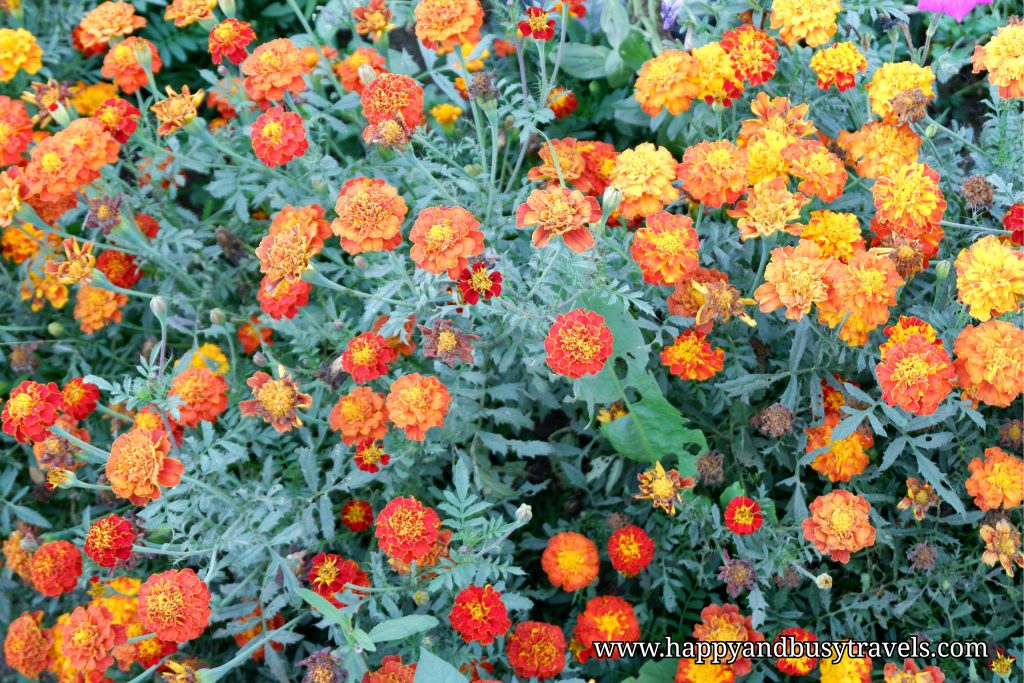 After the quick visit in the farm. We bought some Strawberries at Php 165 per container. There are cheaper Strawberries in some stores but we opt to buy from the farm.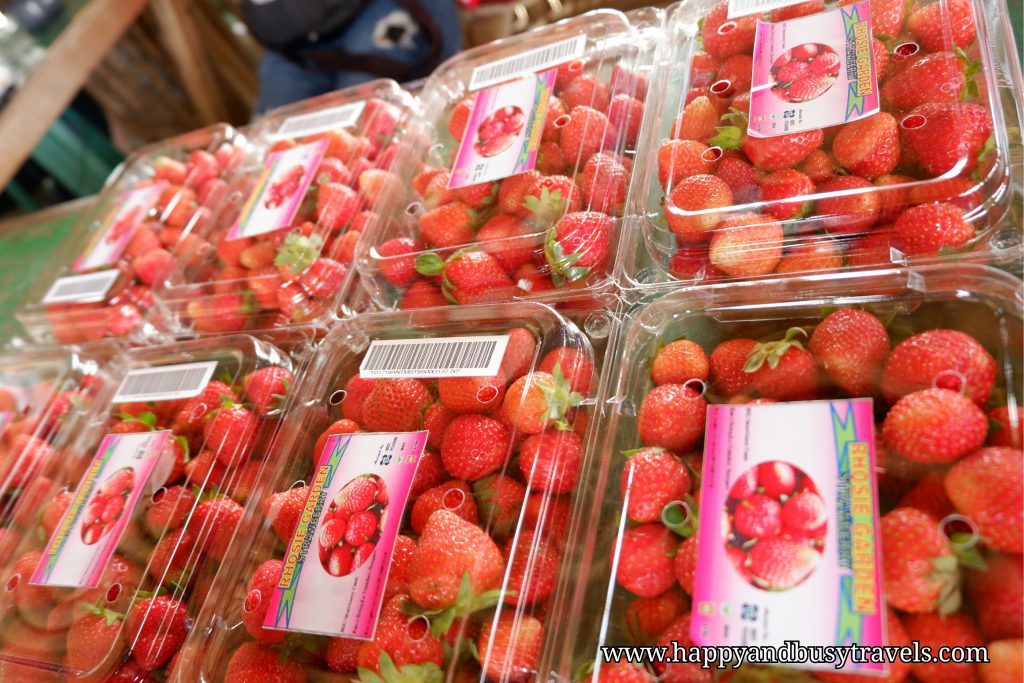 Strawberry Ice Cream was also available outside the farm. Woooo Strawberries all around!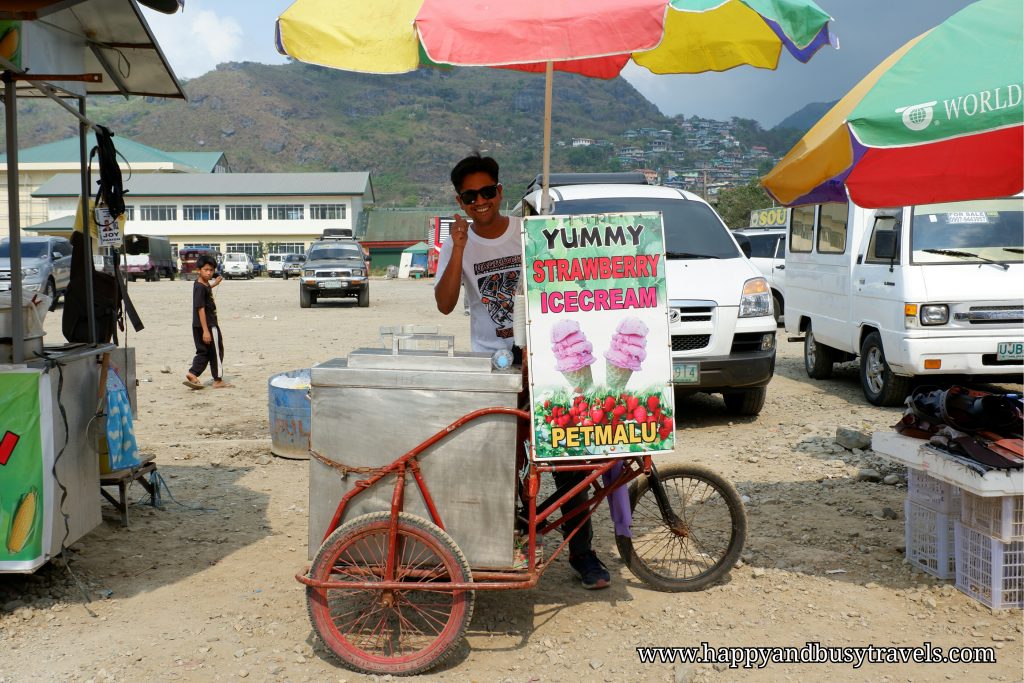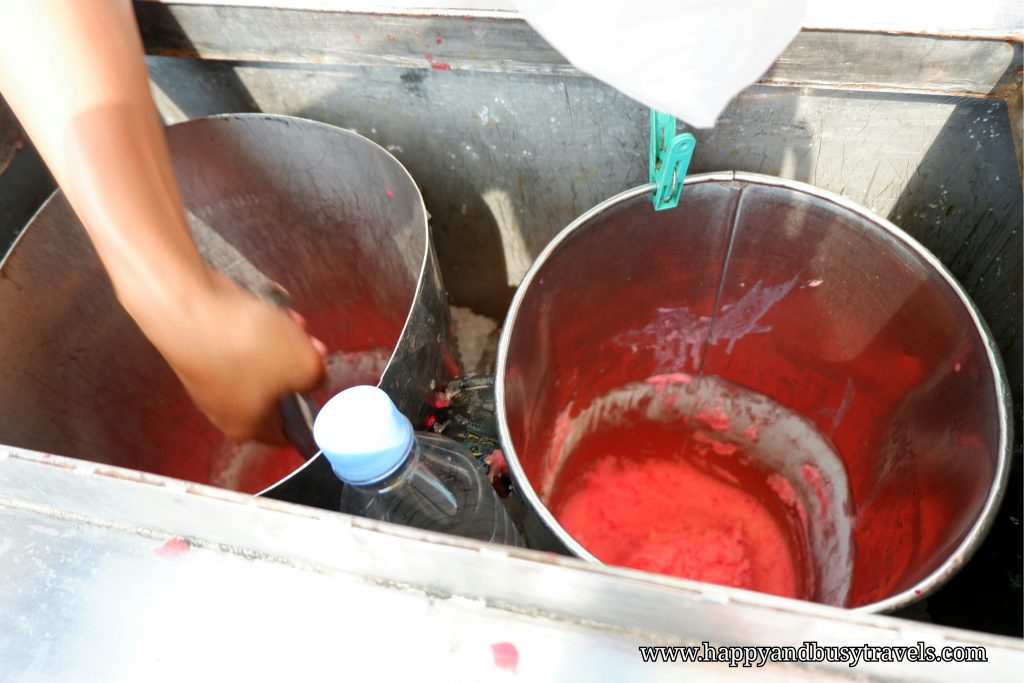 Hello Strawberry Ice Cream!!!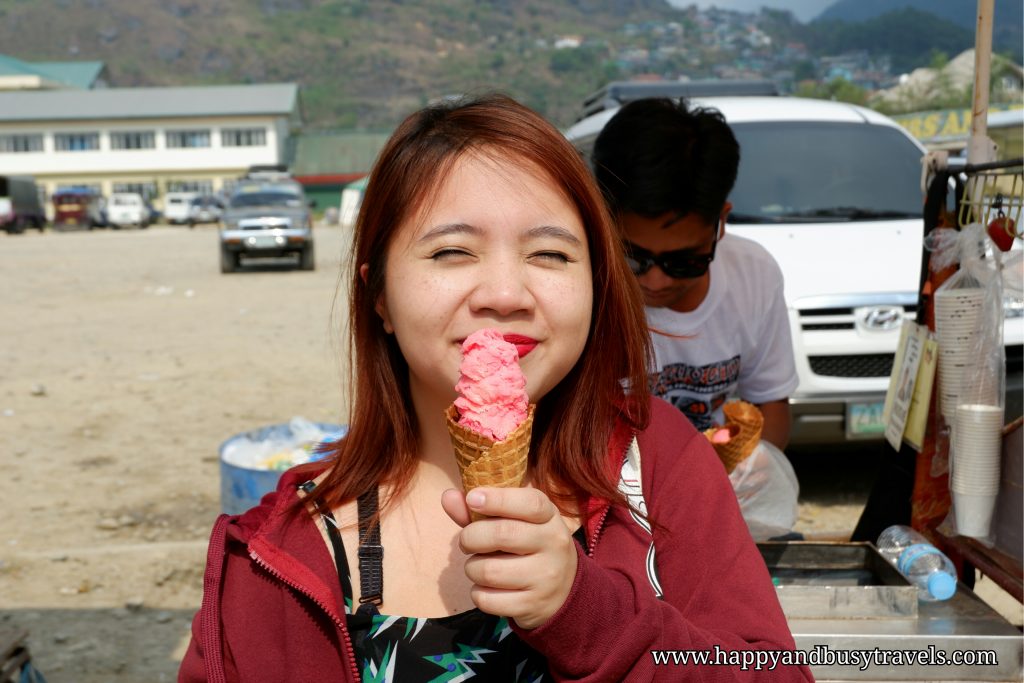 We also bought some souvenir to bring home.
The containers below are already half empty because I already ate some hehehehe.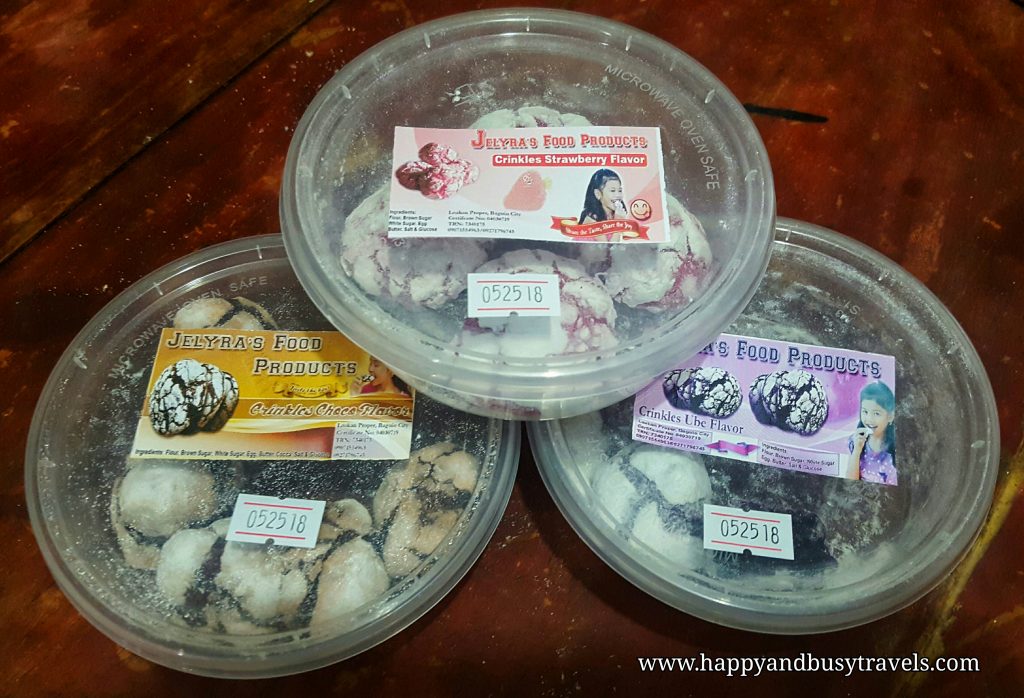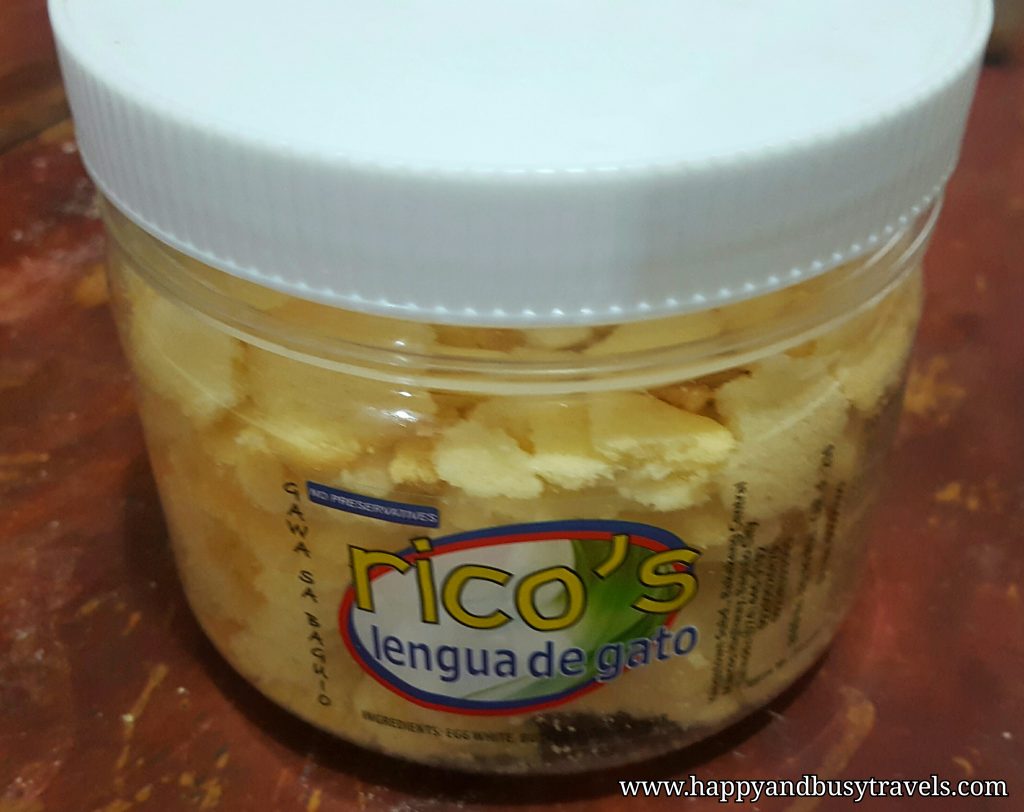 Sundot Kulangot is a local delicacy with sticky brown substance inside the shells.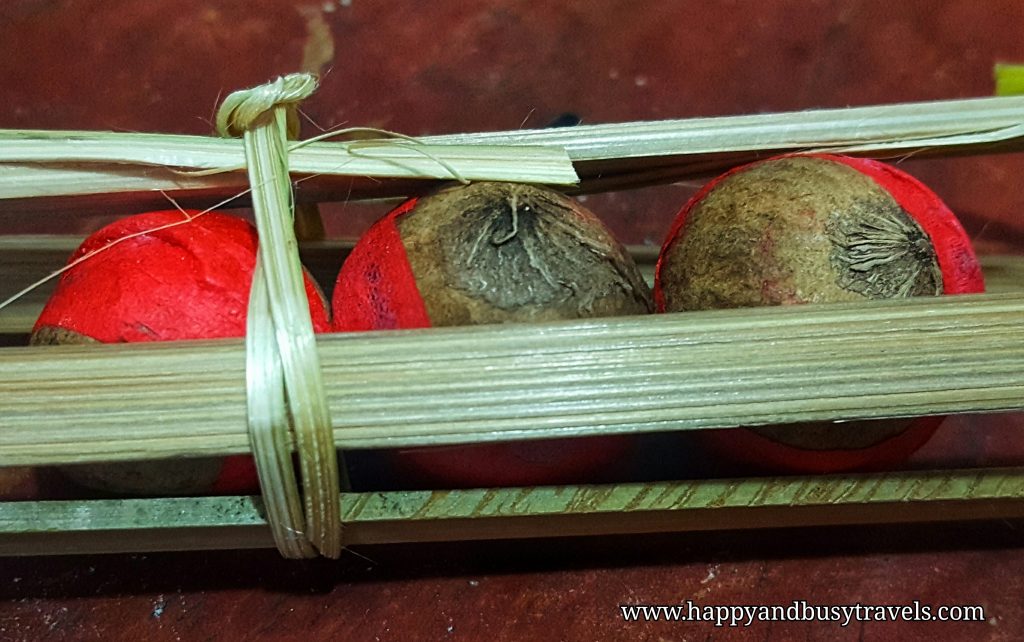 3:00 PM
We were in Baguio already and just passing by the city. Based in our schedule we do not have anymore time to visit some of the tourist spots.
That was my first time in Baguio, even though I did not have the chance to tour it very well, it's okay. I'll be back together with Busy 🙂
4:00 PM
Lion's Head
We arrived at the Lion's head and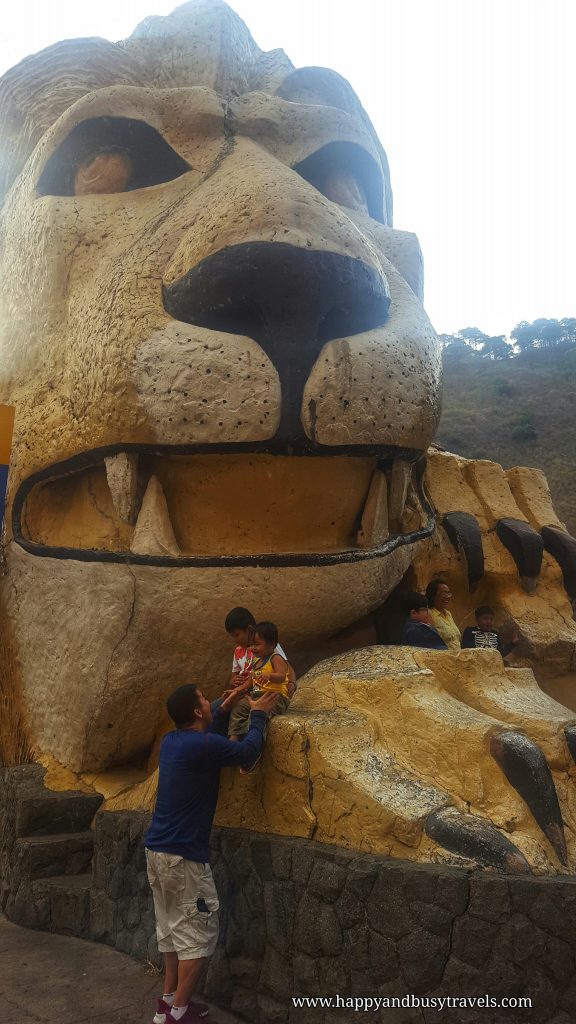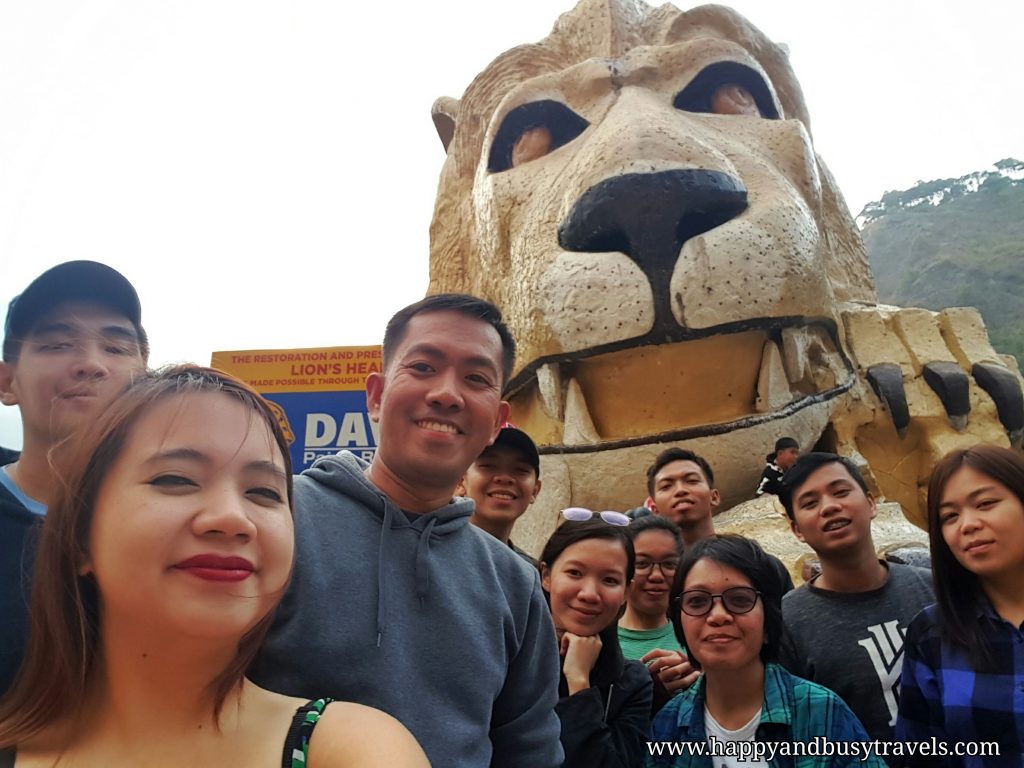 10:00 PM – 11:00 PM
We arrived safely in our home.
That concluded our tour in Sagada with Banaue and Baguio side trip.
I would like to thank my friends who kept in teasing me because Busy is not there hahaha. Thank you also friends for taking my pictures hahaha I love the stolen pictures!
Special mention: Michael Sarabia and Daniel Lopena
Thank you guys for providing me some pictures.
I'll be back in Sagada, and that time, I should be with Busy. 🙂
Happy and Busy's Smileys for Sagada
Location


Ambiance


Value for money


Fun


Here is the guide that we got from the Tourist Information Center