The province of Bacolod in the Philippines is known for its delicious dishes like Chicken Inasal, and delicacies like Piaya, Butterscotch, and Biscocho. Merzci is one of the leading pasalubong (souvenir) shops in Bacolod. So, Happy (me) together with the Trust Officers Association of the Philippines (TOAP) members had the first ever tour in Merzci Pasalubong Factory.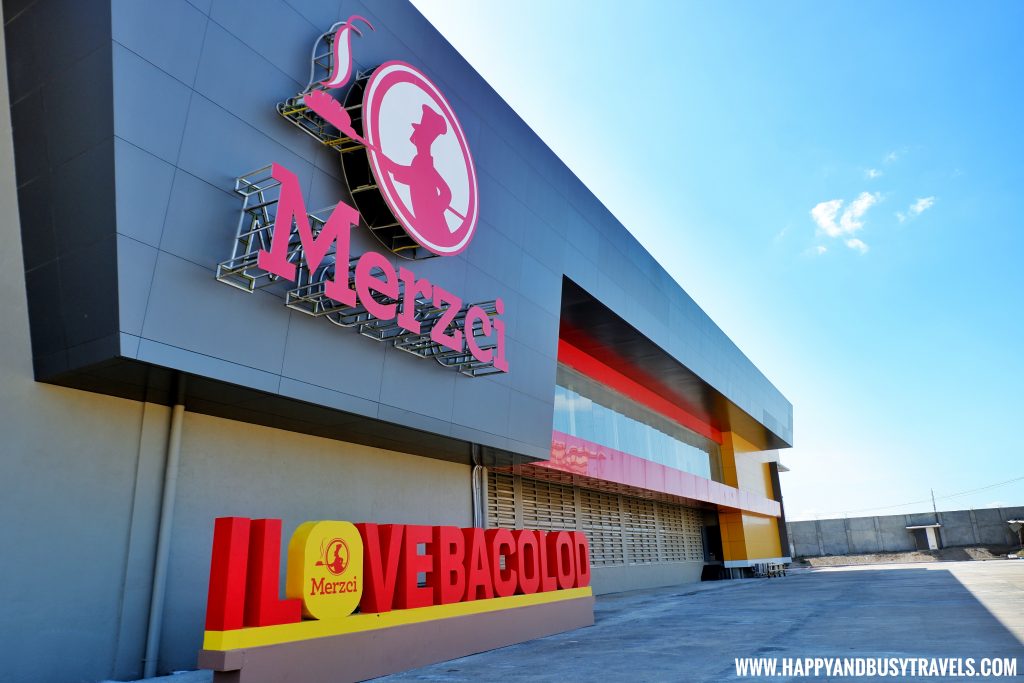 Website: http://merzci.com.ph/
Facebook: https://www.facebook.com/MerzciPasalubongPH/
Contact Number: (034) 435 4444
Address: Lot 1074 D-3-E, Brgy, Bacolod, 6100 Negros Occidental
Google Maps Link: https://goo.gl/maps/RkuKy3XXYwffVEiP8
Merzci Pasalubong Factory
The pasalubong factory just opened its doors for visitors last February, 2019. It caters guests through it's viewing deck above the factory. Guests were allowed here so they can see how clean their process is.
This is our view from the deck.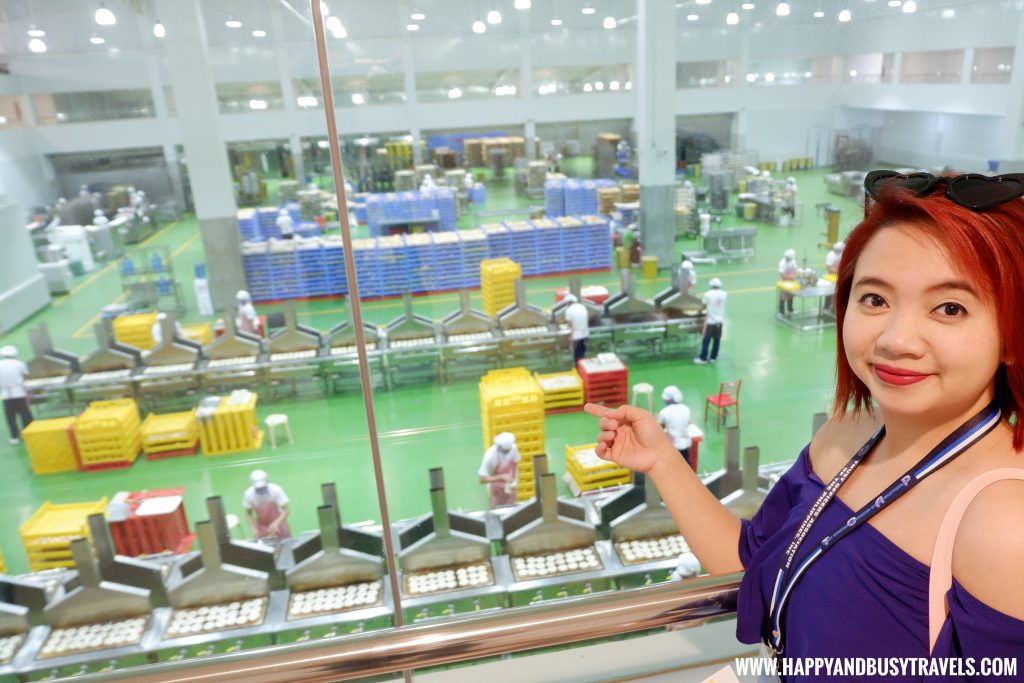 We were above the factory, so we can see everything.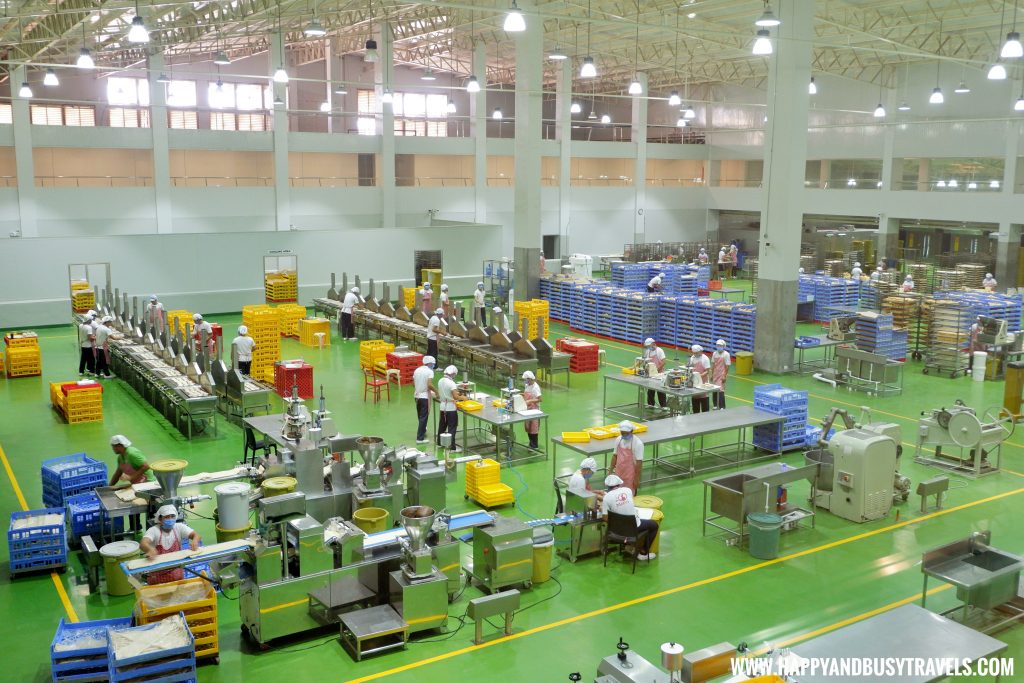 It was very evident that the factory is just new because some of the equipment are not yet opened.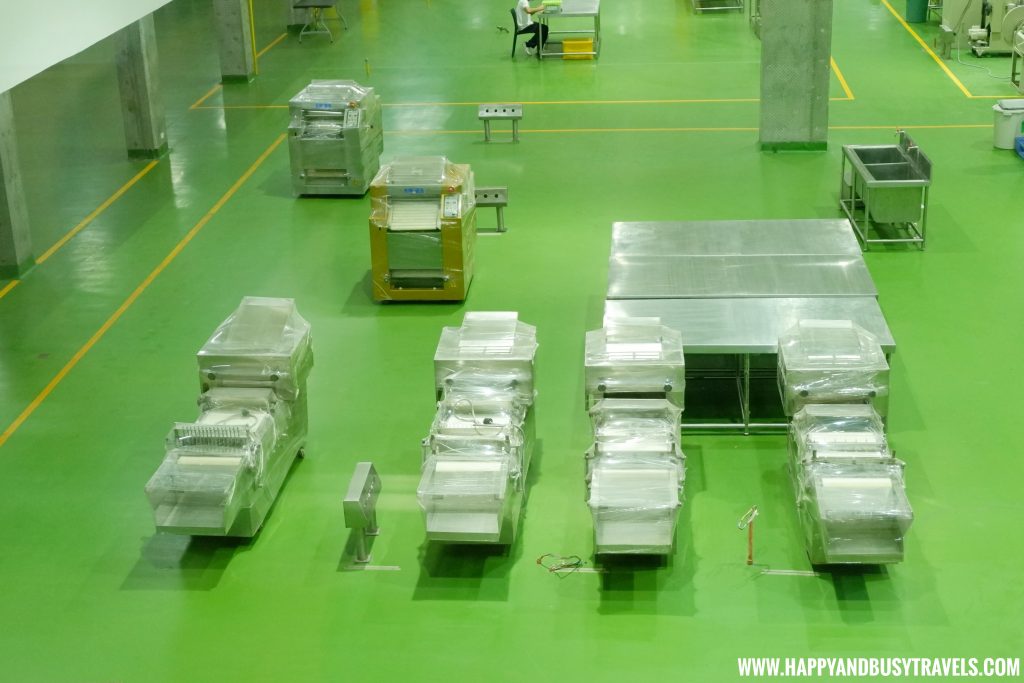 When we visited, 3 products were only shown to the public. Those were Butterscotch, Biscocho, and Piaya.
Butterscotch Making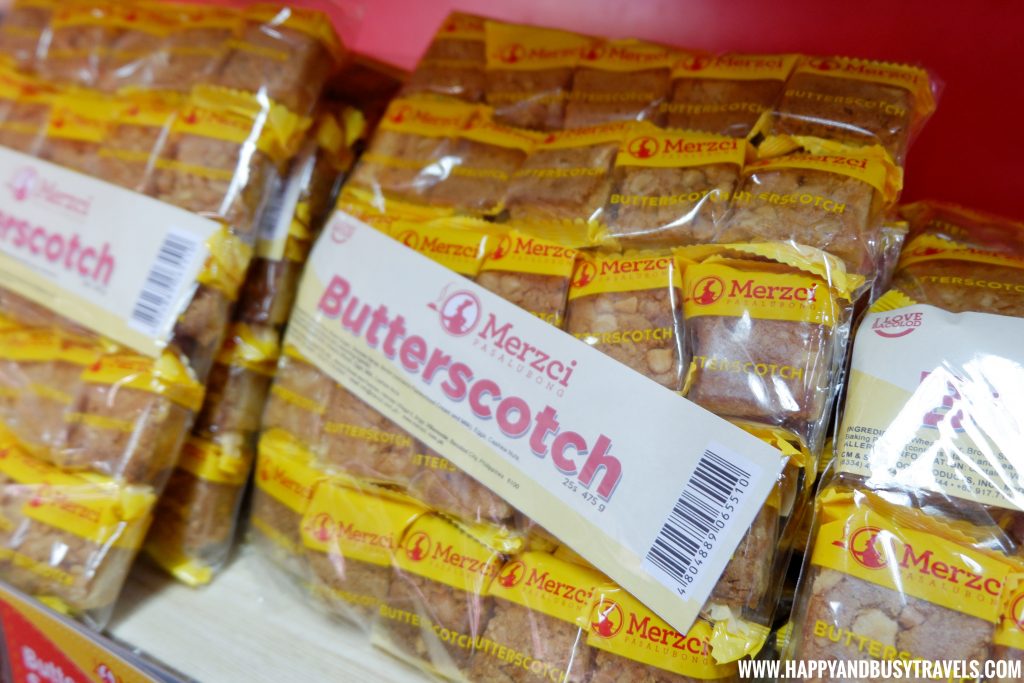 Here are the cooked Butterscotch which are displayed here for cooling.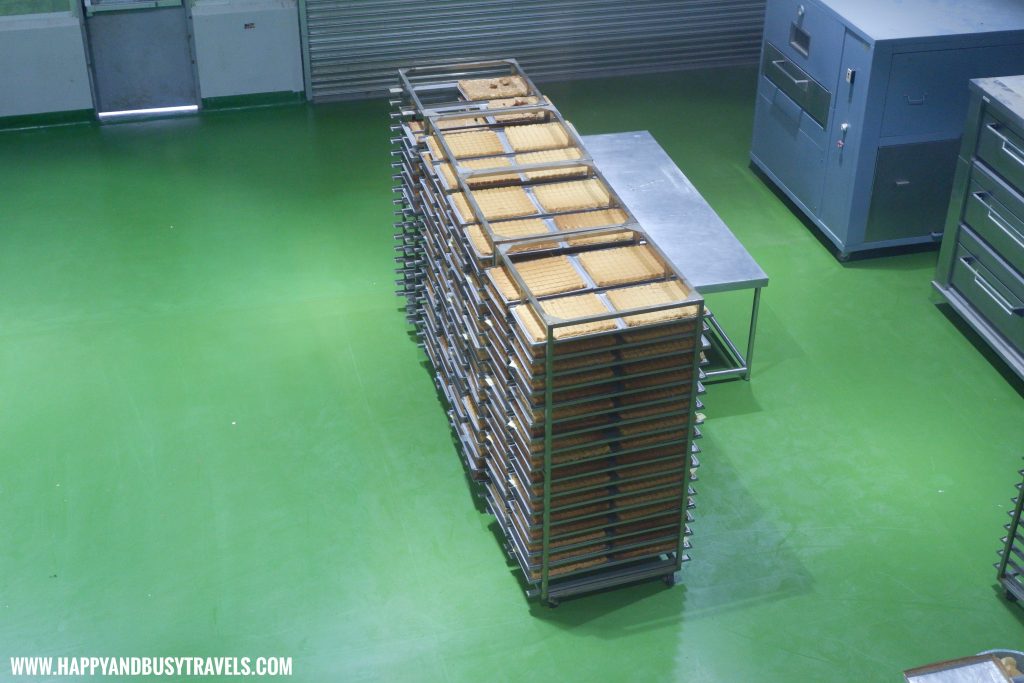 But before it was displayed for cooling, it was placed on this table…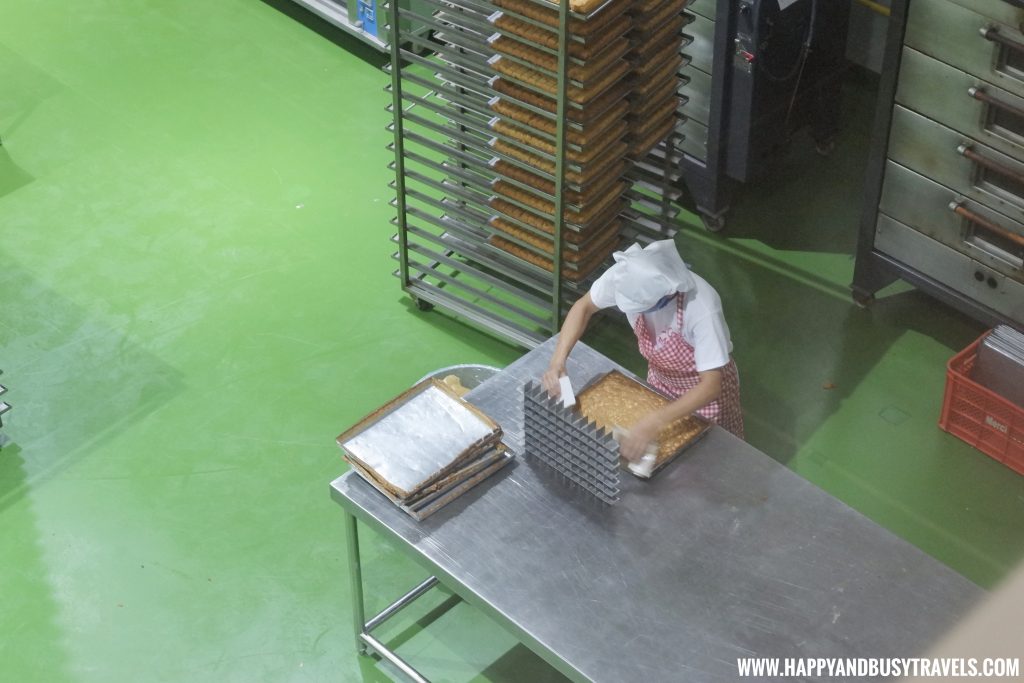 and these were cut into small squares.
Biscocho Making
Biscocho is a delicacy which is literally toasted bread.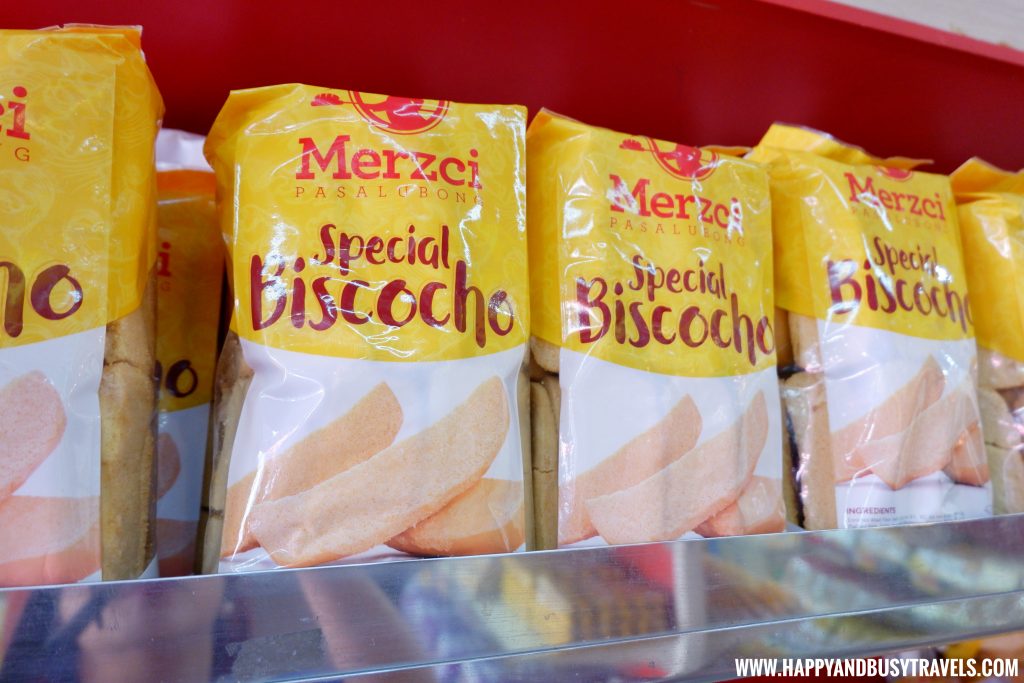 After mixing the ingredients, the dough were cut into long sheets so it can fit the machine.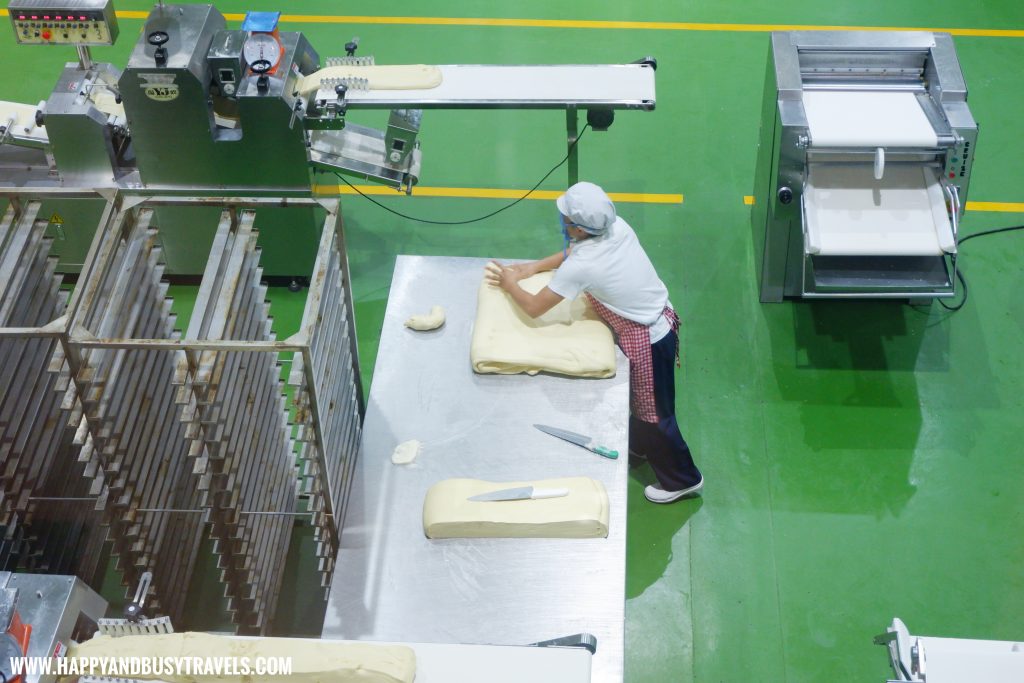 The sheets of dough undergo this machine…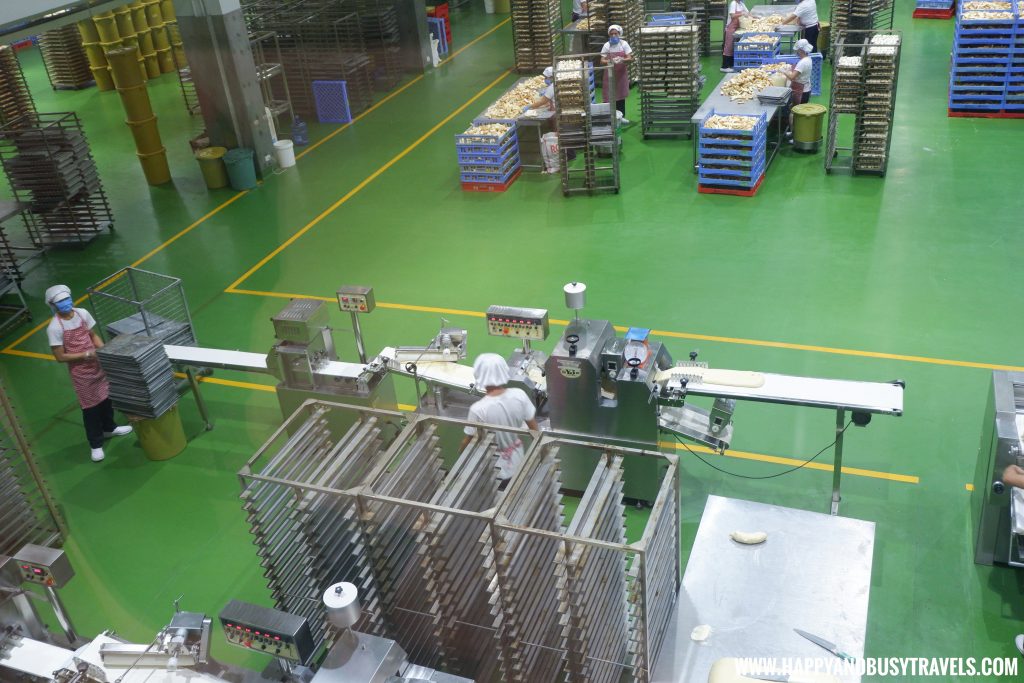 First, the machine flattens the dough
Second, the flat dough is rolled and turned into a long cylindrical shaped dough.
Lastly, a worker cuts the bread in a particular length.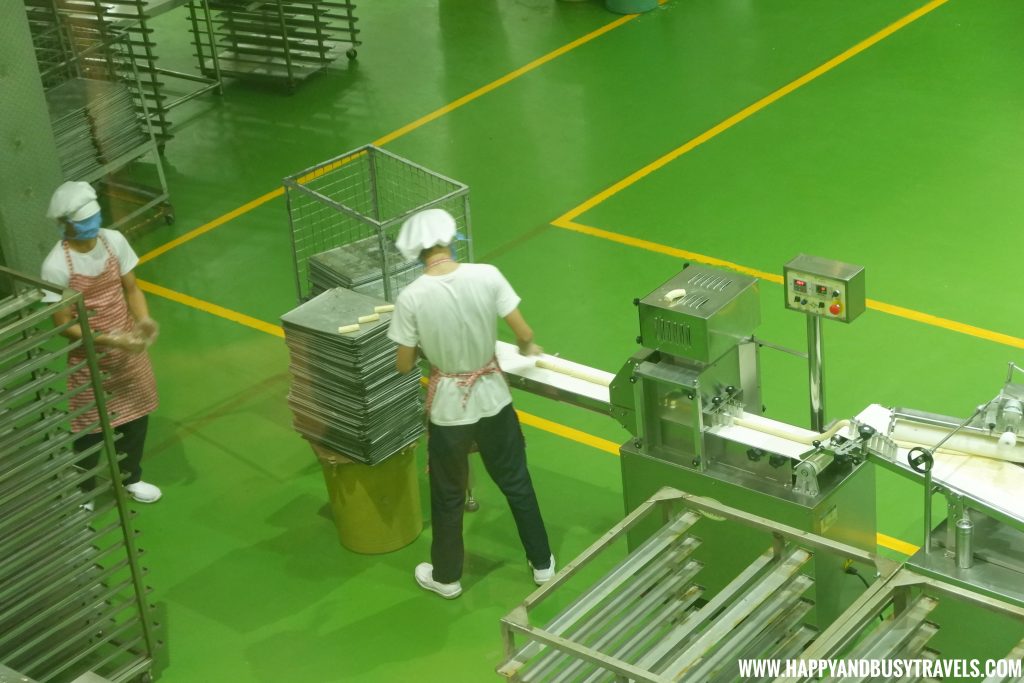 Then, the dough are cooked in big ovens.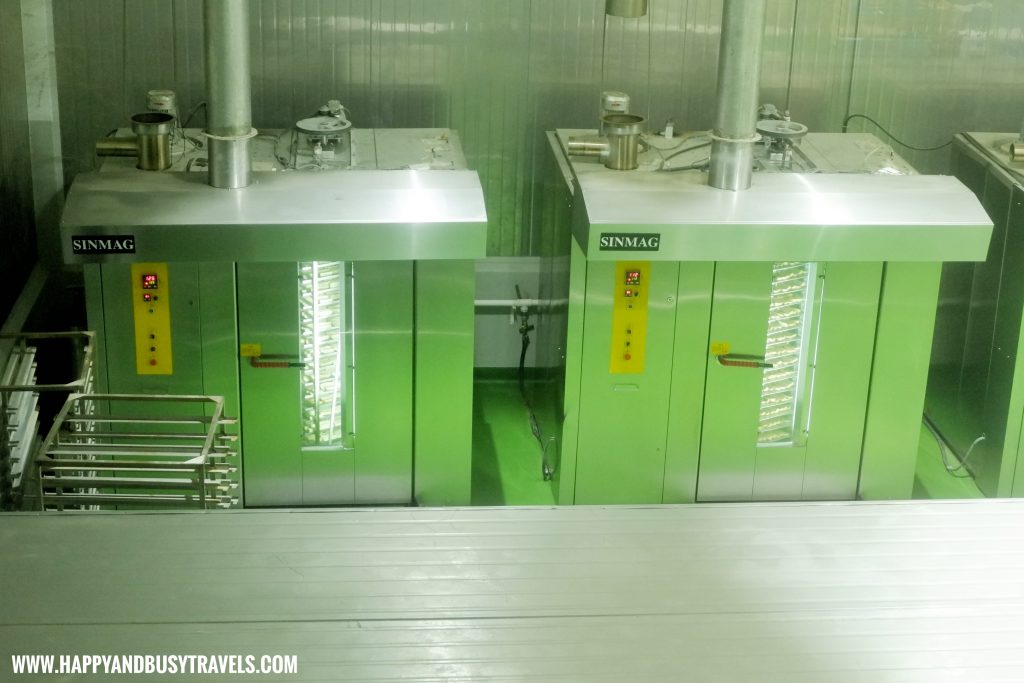 Then the cooked bread are placed into these racks for cooling.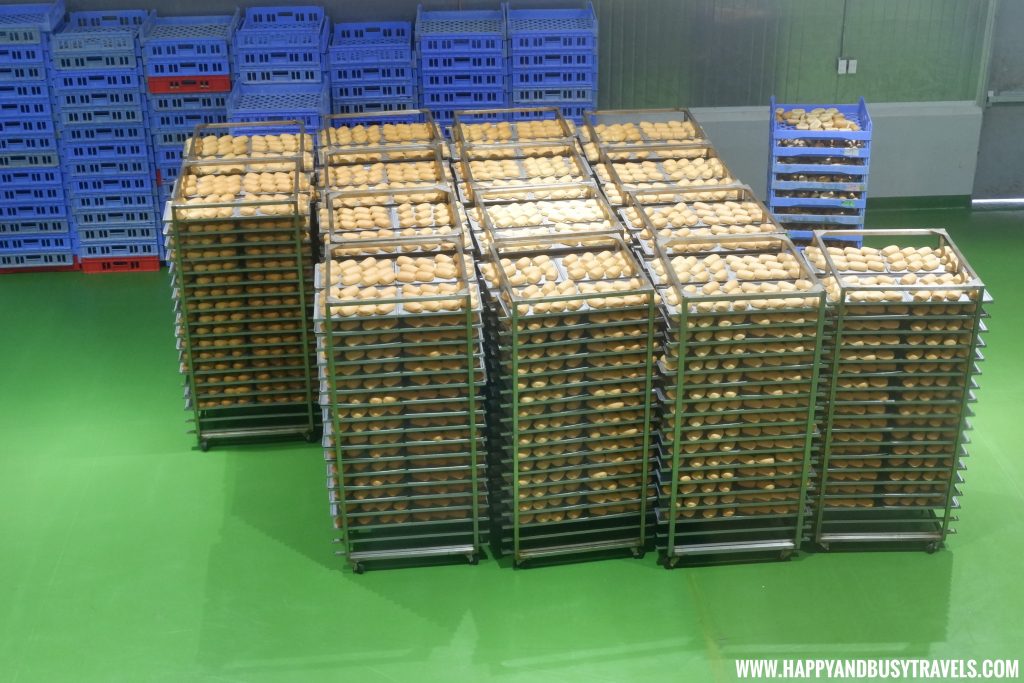 The dough were cooked until it becomes a semi crisp. The workers cuts the bread into half…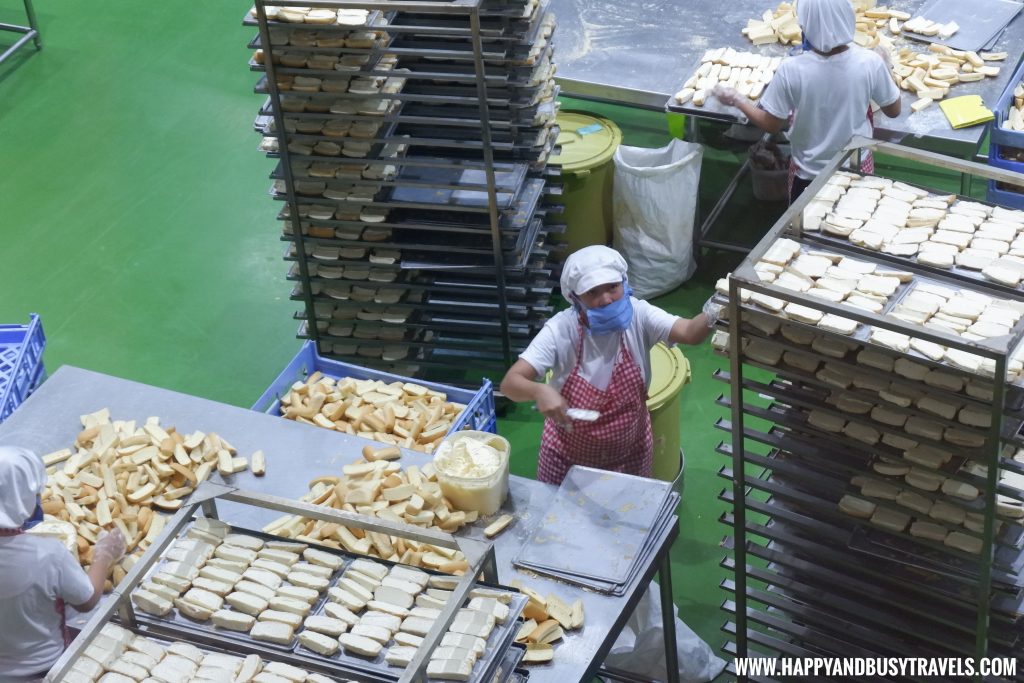 and then they will spread butter on the bread. Then the bread will be cooked again until it becomes Marzci's preferred crispiness.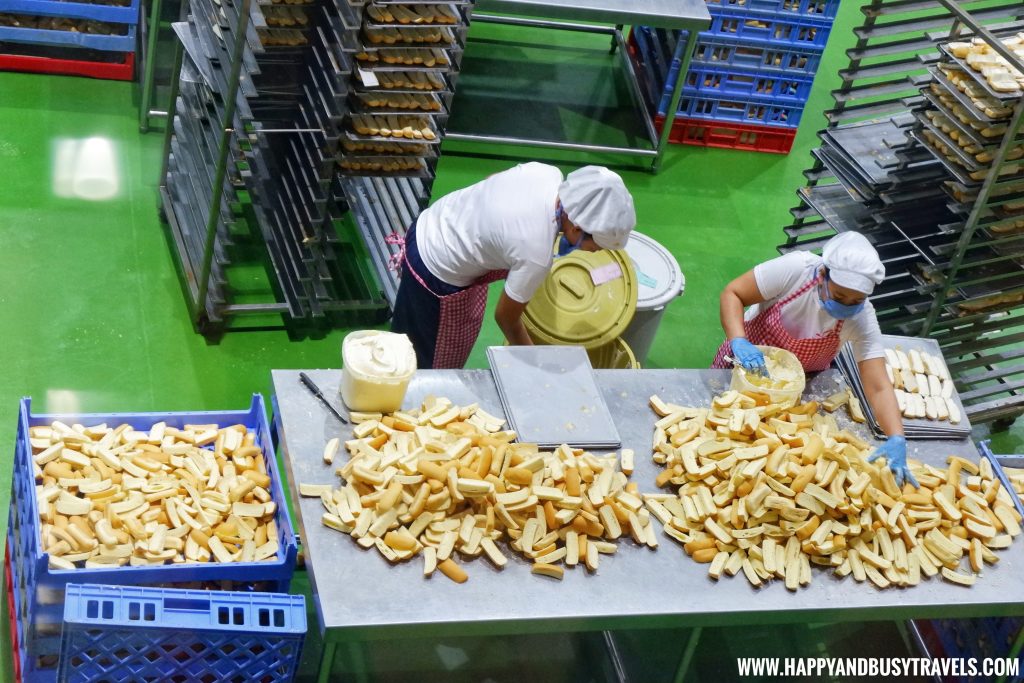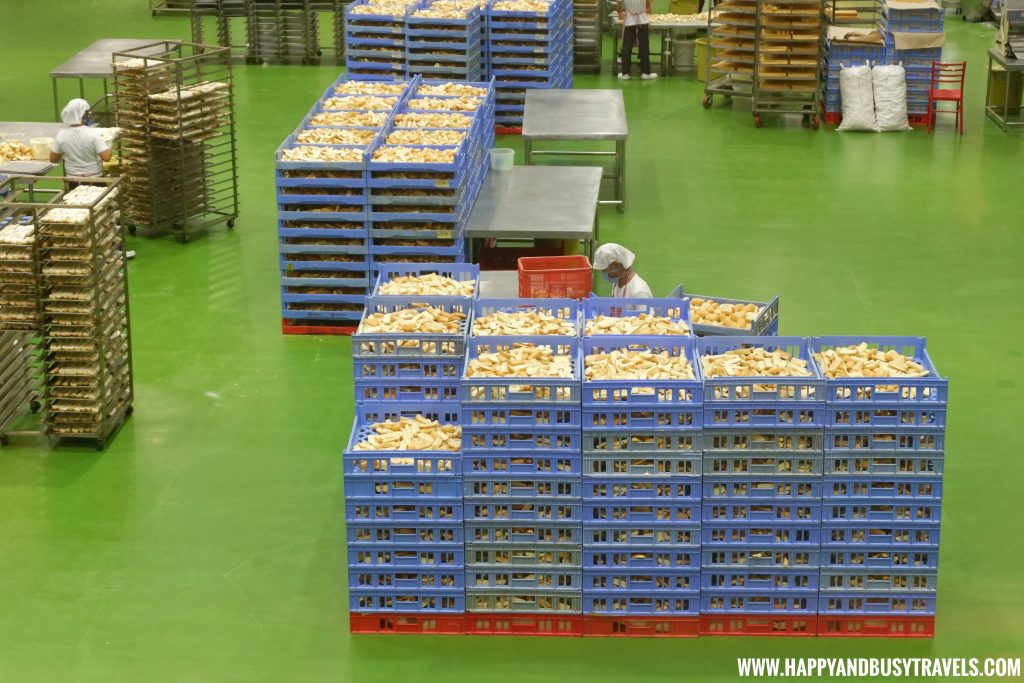 Piaya Making
Piaya is a bread with sweet Muscovado Sugar filling, which makes it a great snack or a dessert too!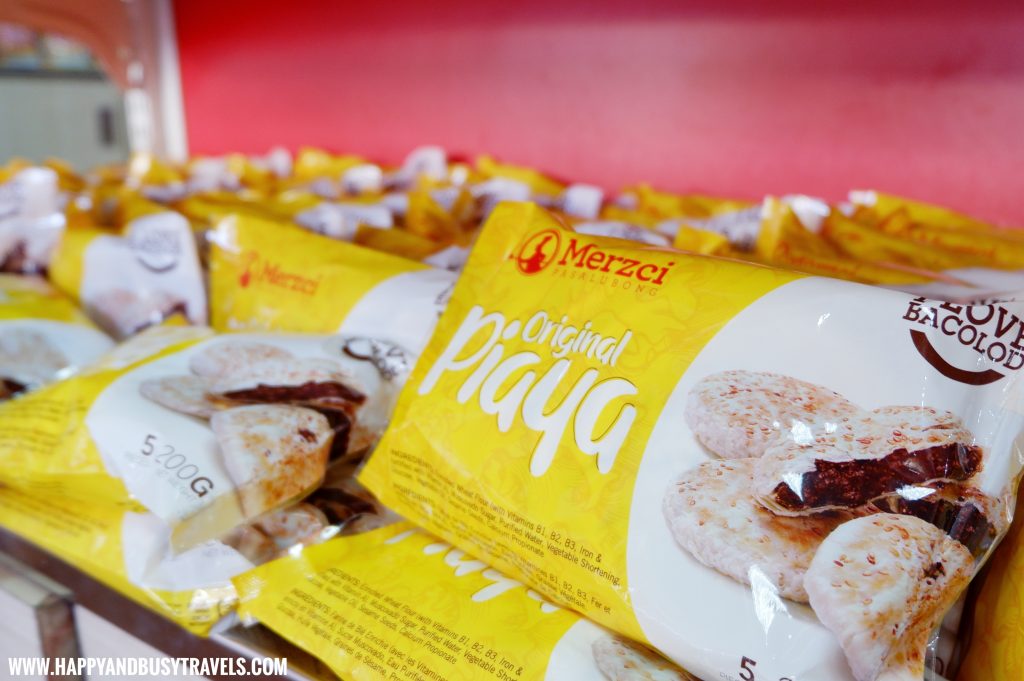 After mixing the ingredients, this machine is used to create the Piaya. Machines are being used to make the production faster.
First, The dough is relaxed or flatten.
Second, it is rolled and at the same time, Muscovado Sugar mix is placed in the middle.
Third, balls with filling were created.
Finally, the balls were flatten.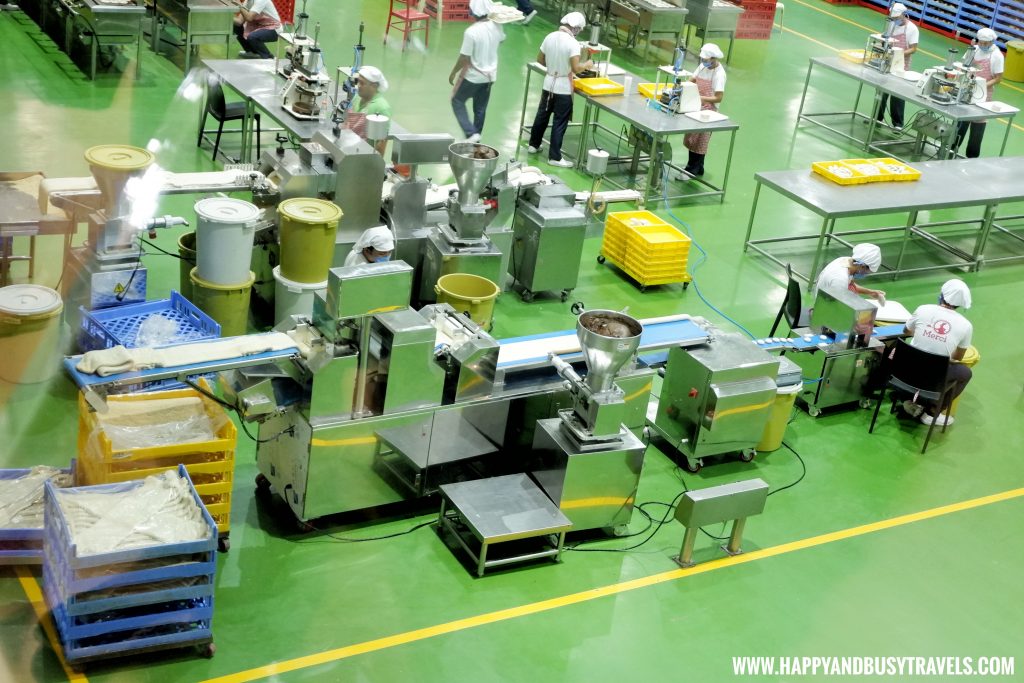 There are also manual flatting machines in the factory.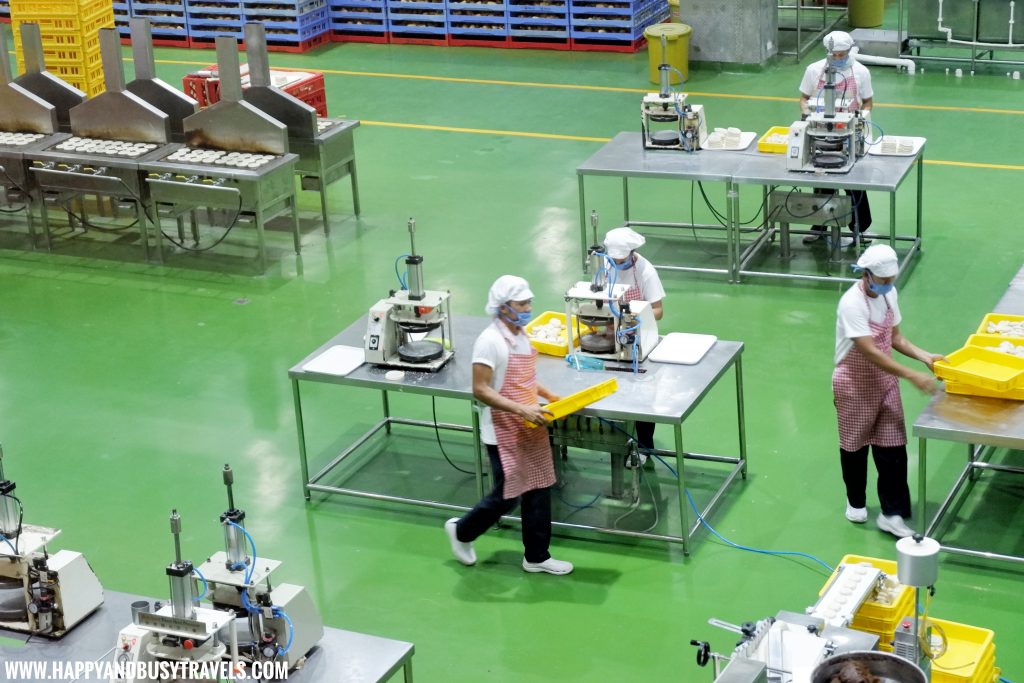 After the Piaya were flatten, they were cooked manually.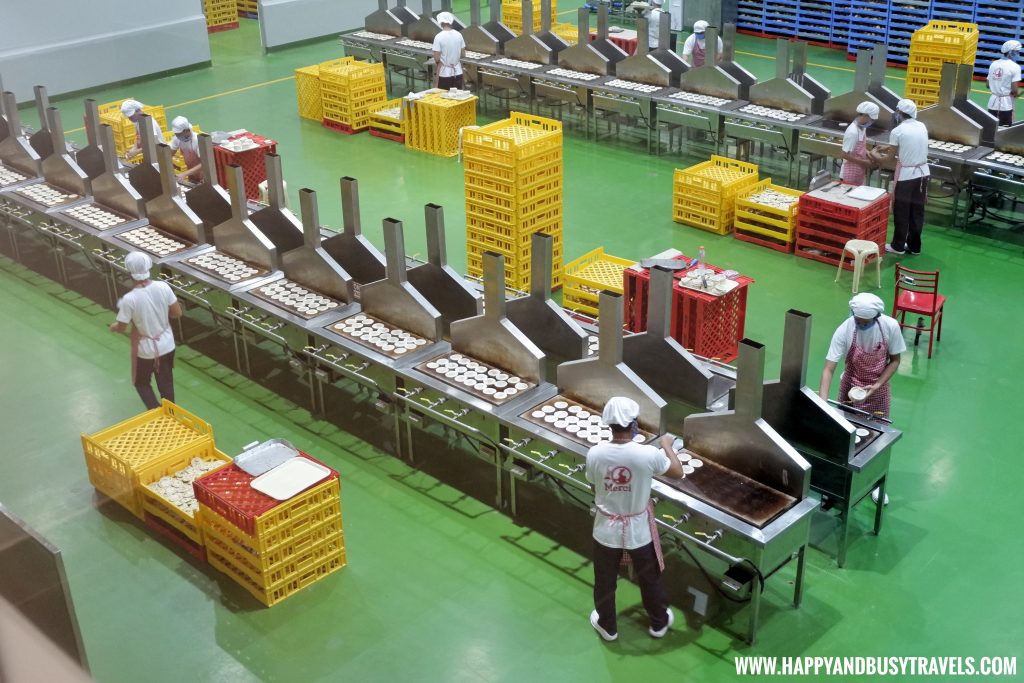 Merzci Pasalubong Shop
Freshly baked goodies from the factory go straight to Merzci Pasalubong Shops just like this one.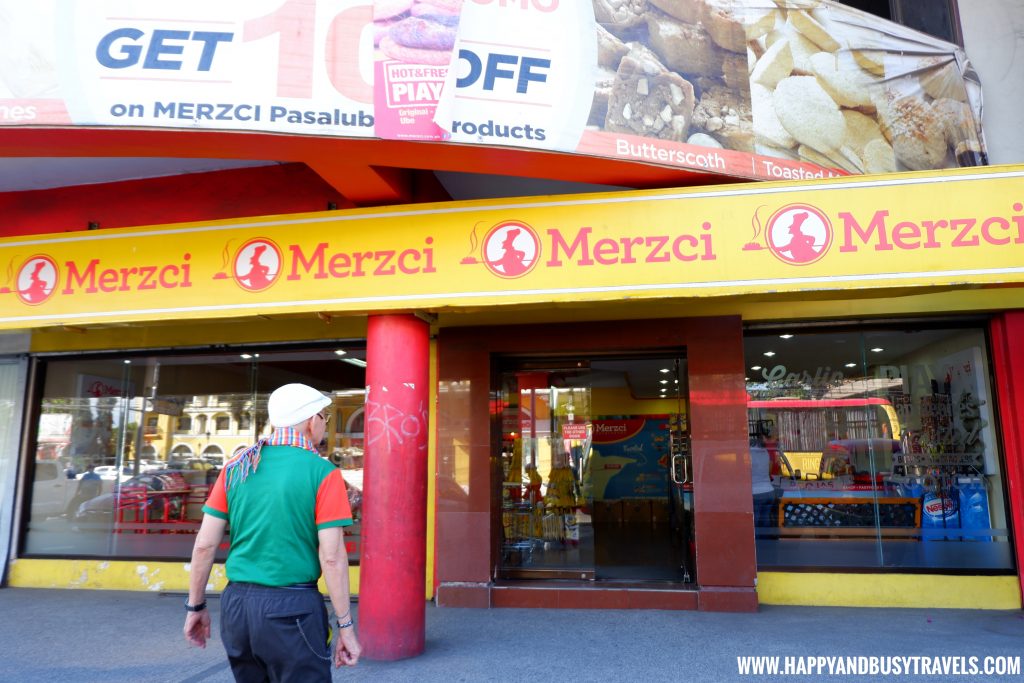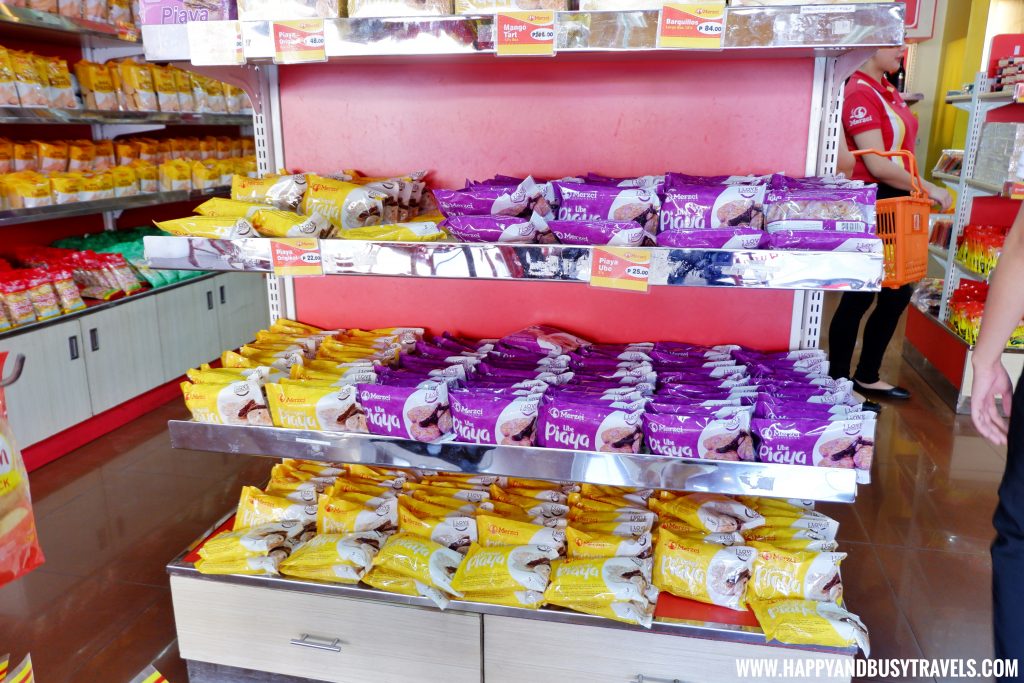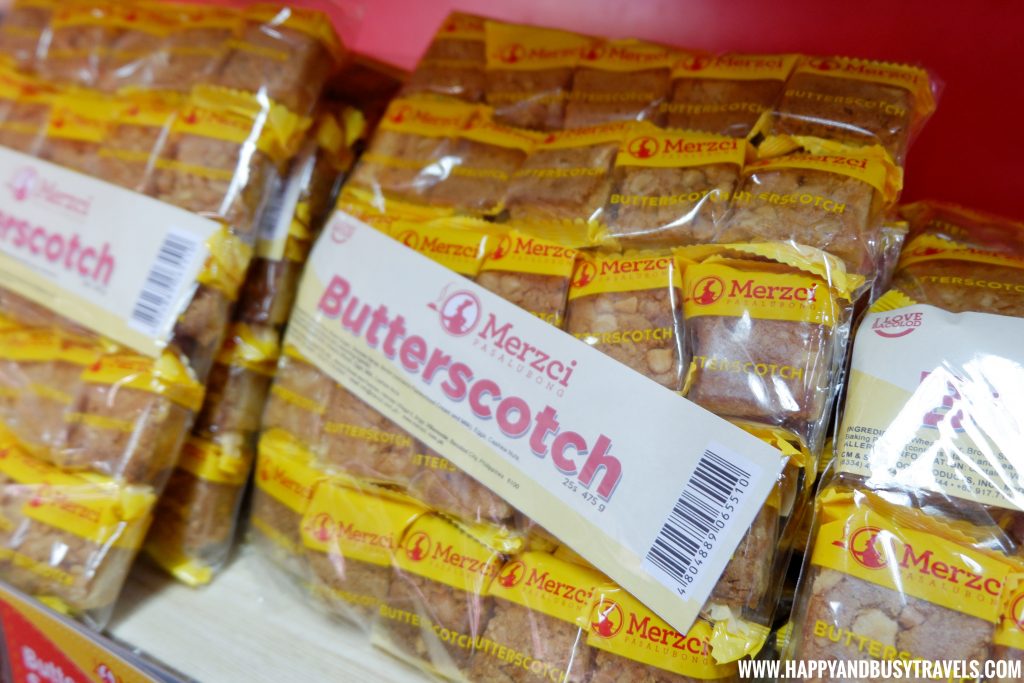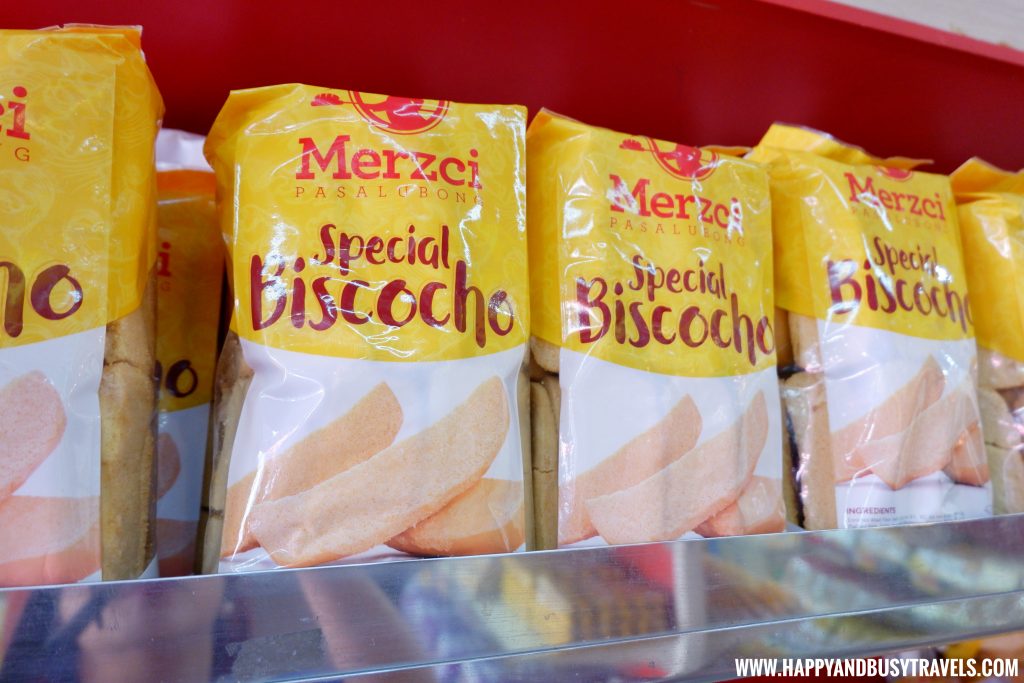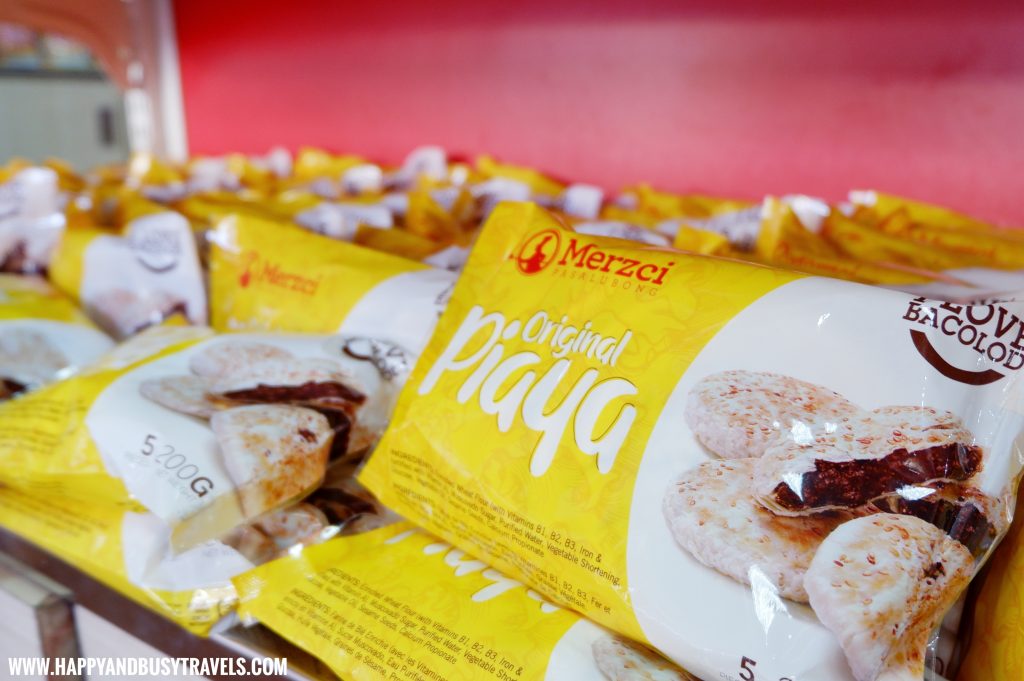 Merzci's delicacies are delicious and are highly recommended to be taken home or give your friend as a souvenir. That's why there is usually a lot of visitors buying it.
Here are some of the TOAP members falling in line and buying some souvenirs.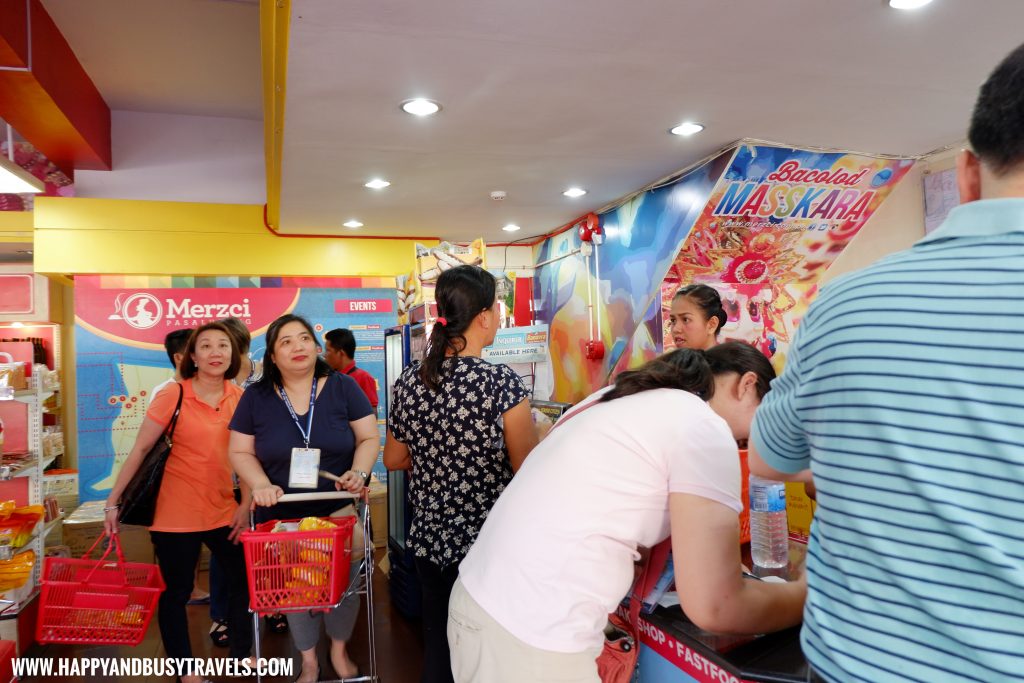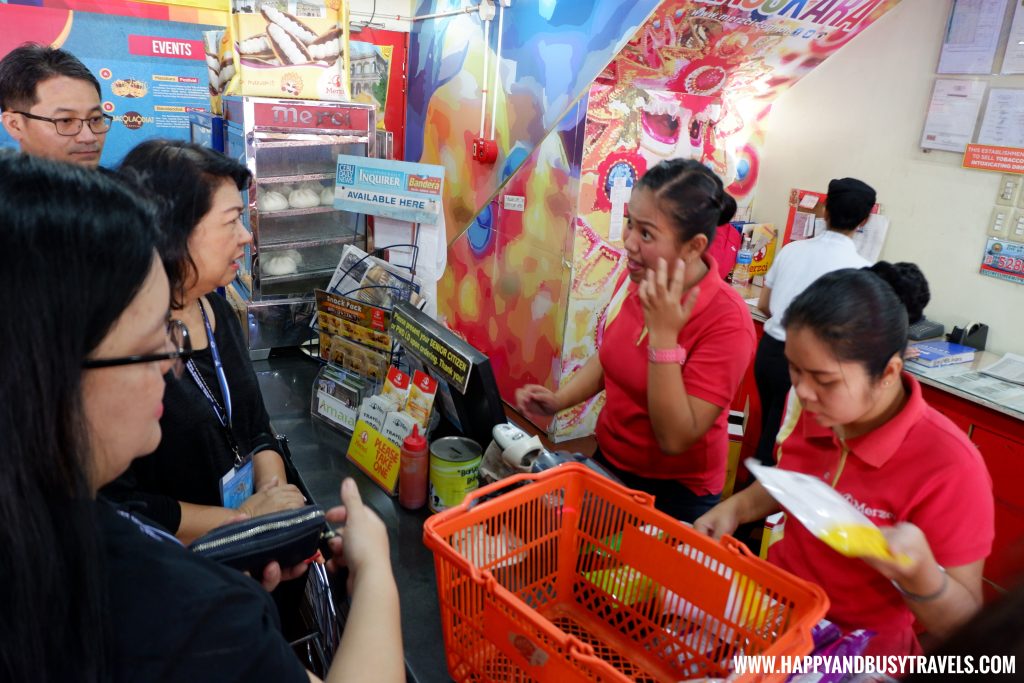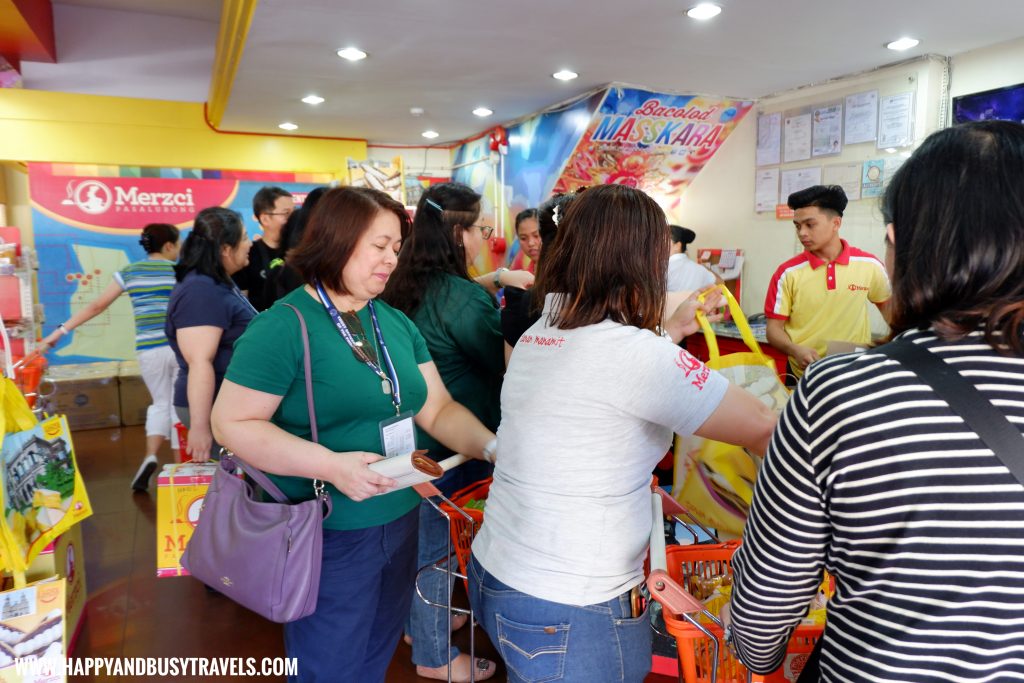 Here's mine 🙂 I borrowed their marker and wrote my name plus a "this side up" sign on my box. I suggest you also do this one so if you have decided to have this checked in with your baggage, your box will be treated with love.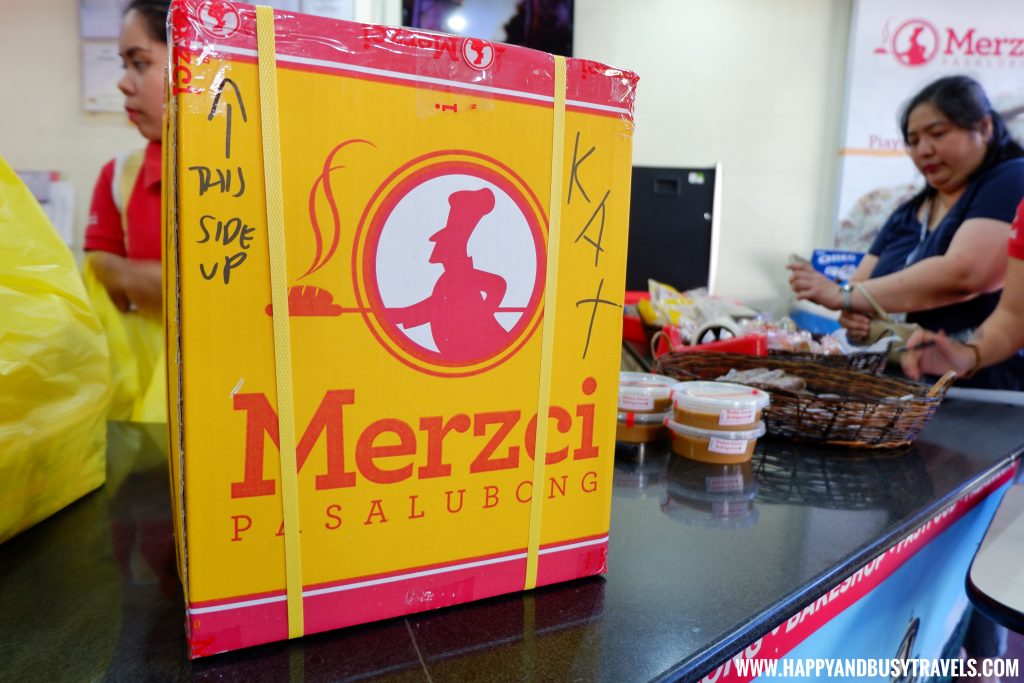 By the way, when I got this from the luggage claim area, It is still the same, no bumps or dirt 🙂
Happy and Busy's Smileys
Location


Ambiance


I can smell PIAYA while touring the factory. That's why the ambiance was nice.
Value for money
I can't rate this because I did not pay anything. I was on tour with the association.
Fun



It's nice to see how does Merzci do their products. With this activity, we saw how clean the products were.