Morong Beach is one of the beaches in Sabtang Island that people can swim in. Also, it is known for the Arch Rock formation.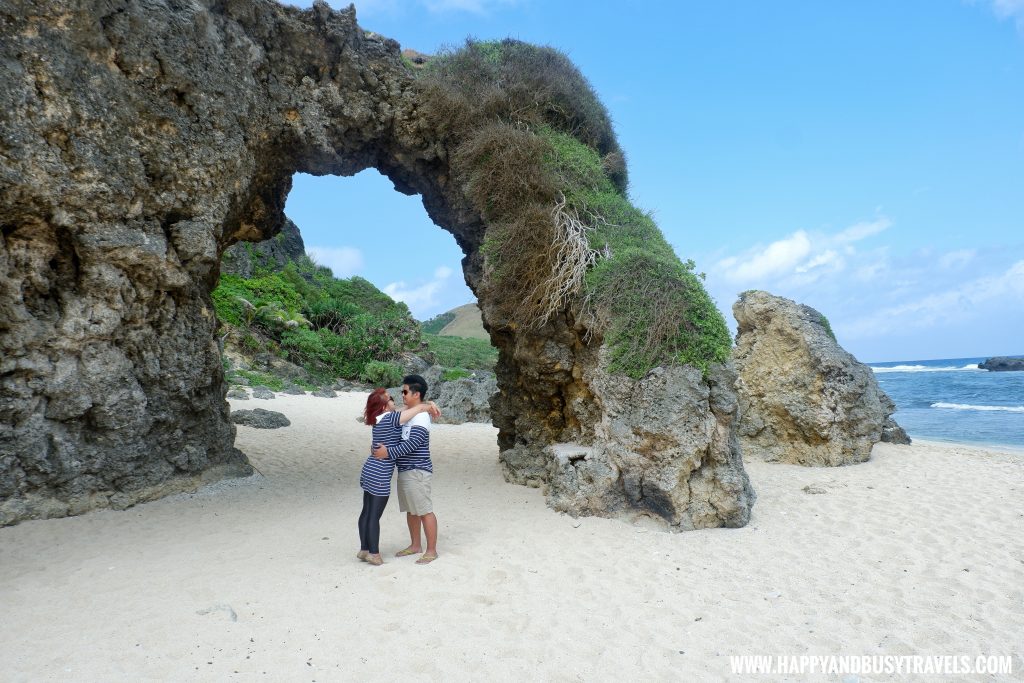 Batanes Travel Guide and 5-day Itinerary at: https://happyandbusytravels.com/batanes-travel-guide-and-itinerary-for-5-days/
How to go here?
Google Maps Link: https://goo.gl/maps/gd44RBXGG46DbJPs9
From Pananayan Pension Inn to the entrance…
Walk: It will take you at least 50 minutes.
Vehicle: It will take you at least 10 minutes.
Bicycle: It will take you at least 30 minutes.
Please take note that there is not a lot of public vehicles in the island. Locals usually use their motorcycle, bicycle, tricycle, or walk towards each destination.
It is better to arrange a tour with Amazing Batanes Tours for convenience.
Book and use the code HAPPYANDBUSY to get P500 discount.
Morong Beach
When we arrived at Morong Beach, we first saw Pananayan Catering. And then some plants around the area.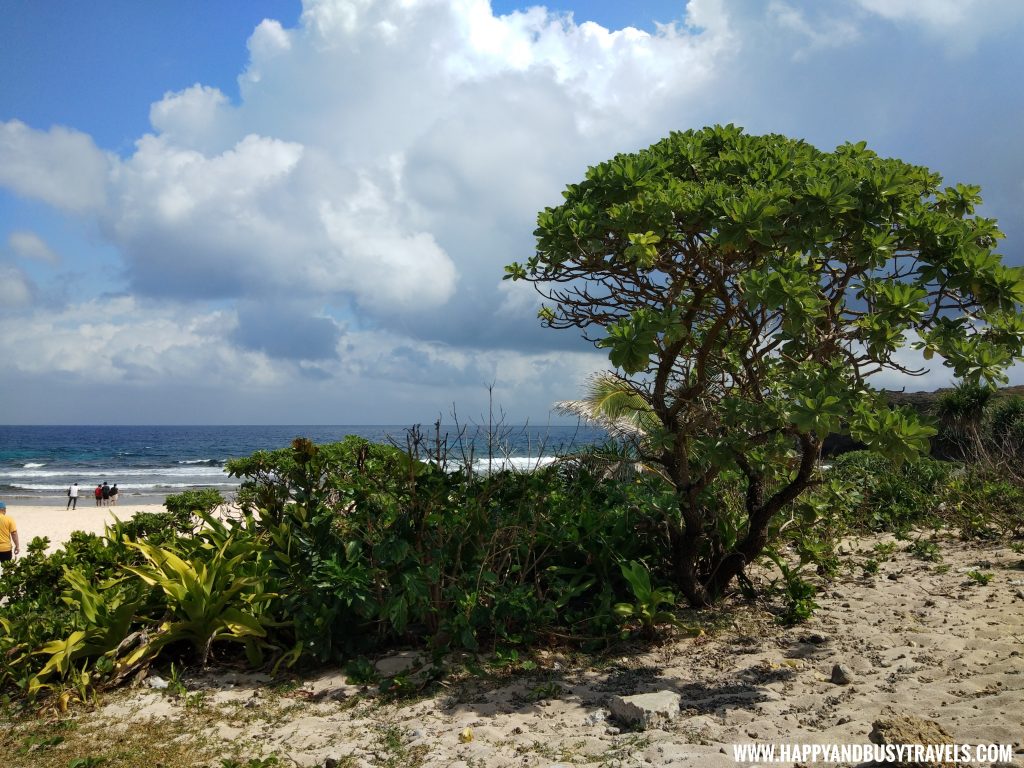 There were a lot of plants before the actual beach. We immediately felt the laid-back vibe that the area posses.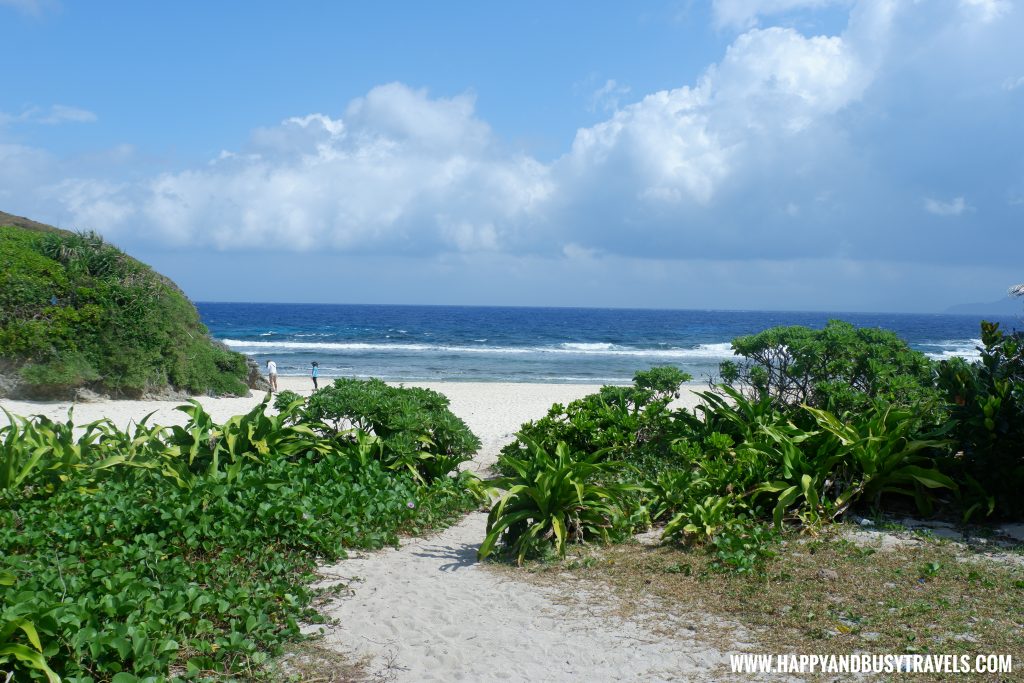 The sand of the beach is not that fine, it ranges from a very fine sand to a small rock.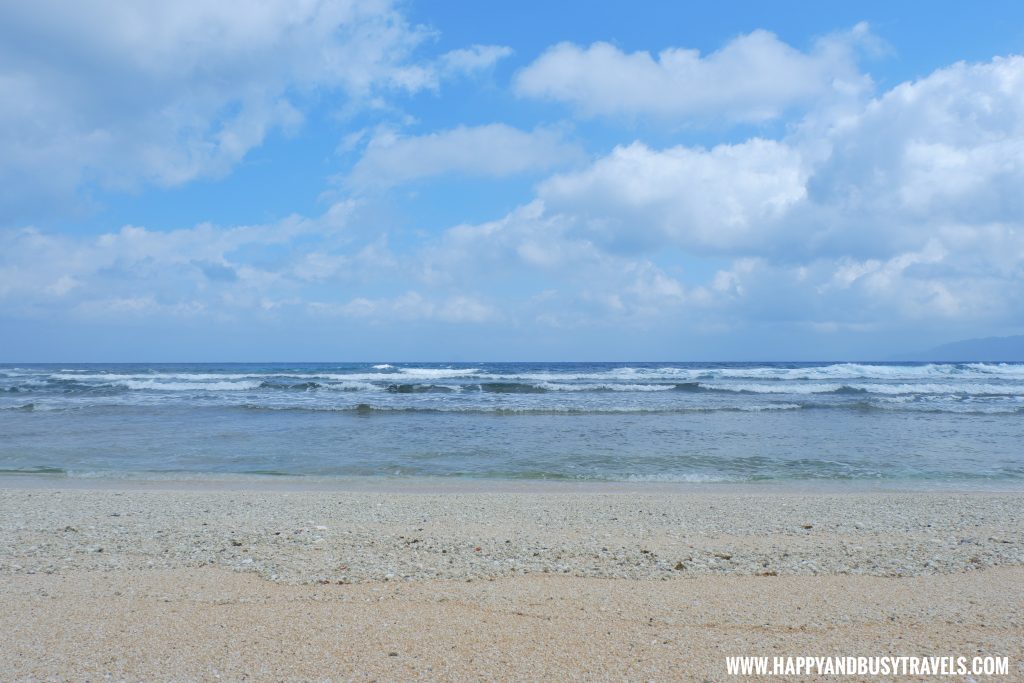 The beach is not that long but it can accommodate a lot of guests. During our stay, there were only few visitors because we were not in a hurry, we were in the island for 2 days.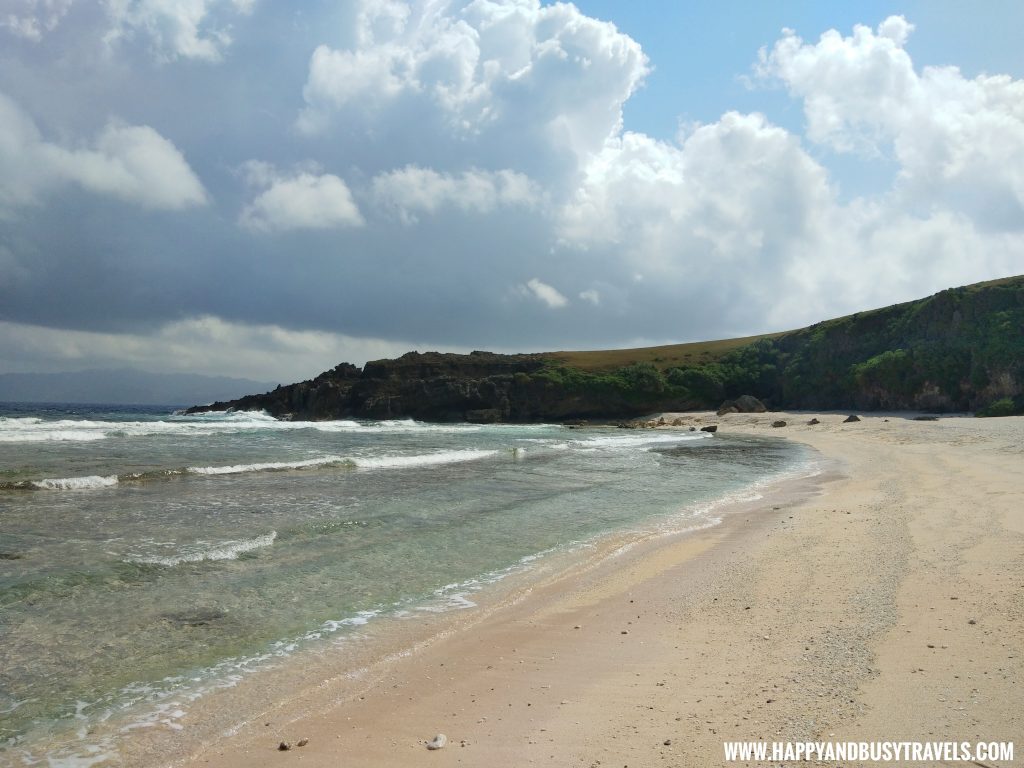 There were parts which made our feet hurt, and there are portions that has a nice feeling on our feet.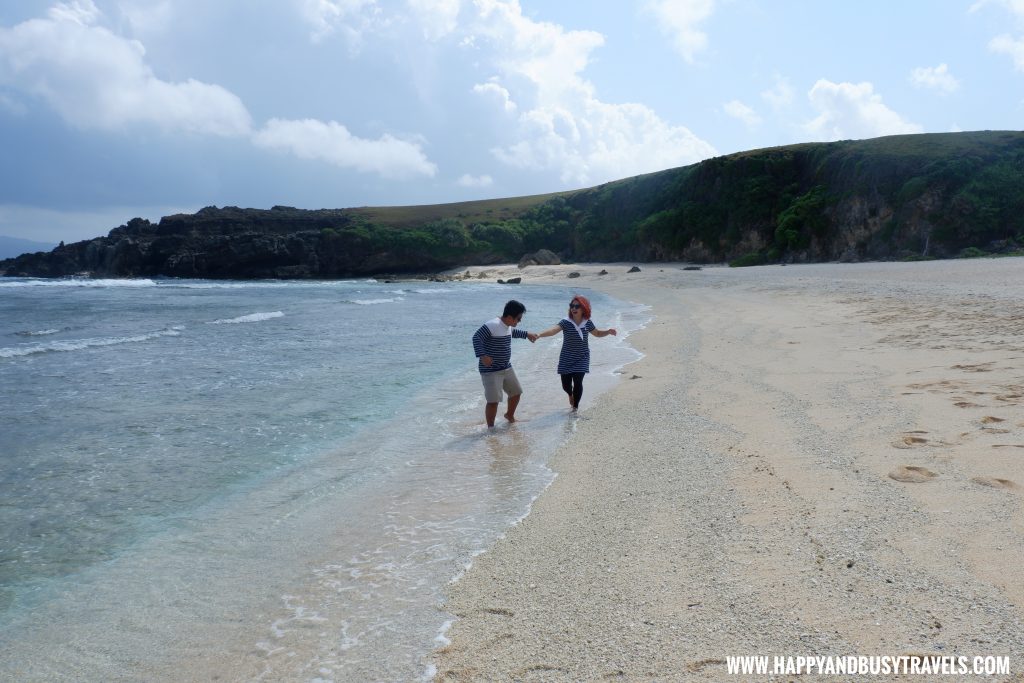 Here's Busy, he got a call from his staff haha. He was so happy phone signal is available in the area. Whenever we are in a trip, he always work so it's just natural for him to take these calls.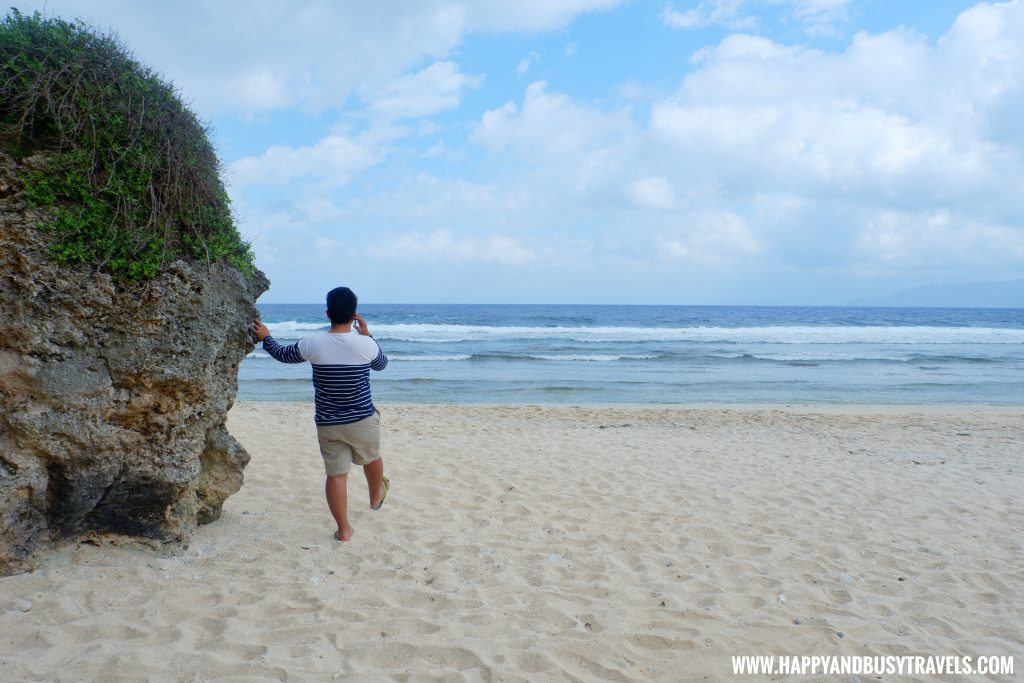 Aside from the beach, here is the famous Arch Rock Formation.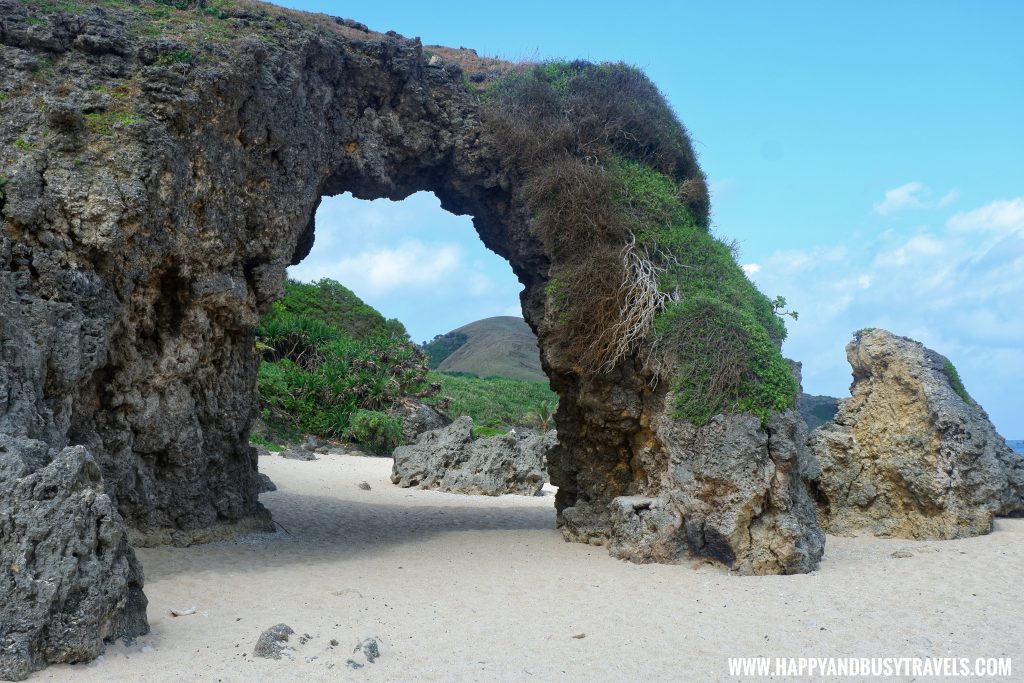 Happy and Busy's Smileys
Location



Easy to locate and very accessible to everybody.
Ambiance


Value for money


No entrance fee!
Fun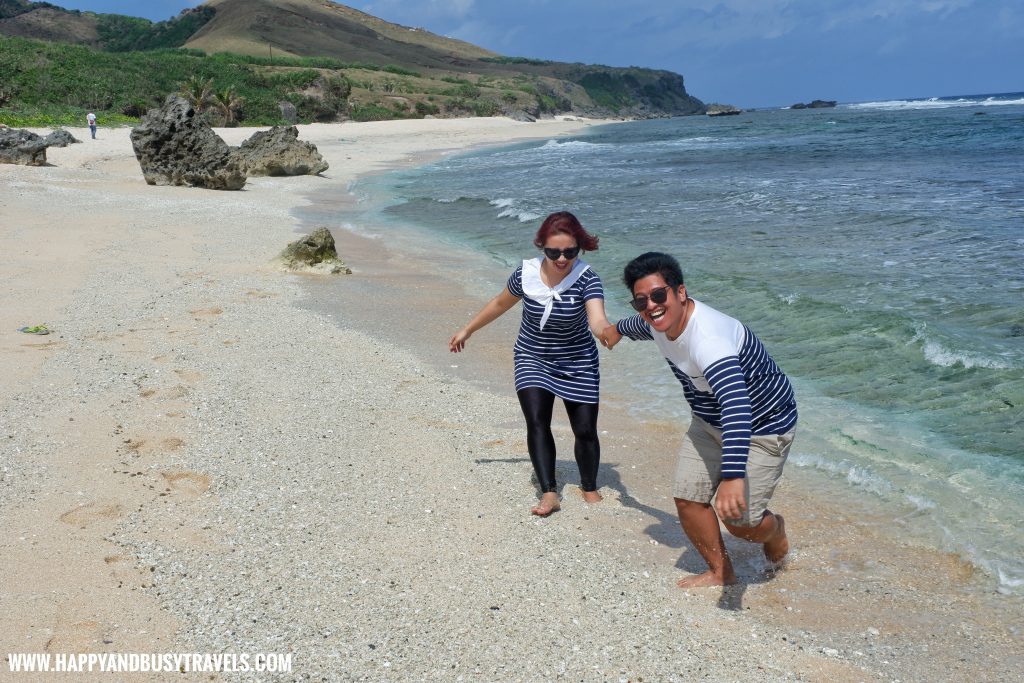 Batanes Travel Guide and 5-day Itinerary at: https://happyandbusytravels.com/batanes-travel-guide-and-itinerary-for-5-days/