Congratulations to the new franchisee of The Lost Bread Evia Branch on their grand opening! So, here's a quick recap on what happened during the grand opening last July 13, 2019. Also, here is a feature of some of their best sellers!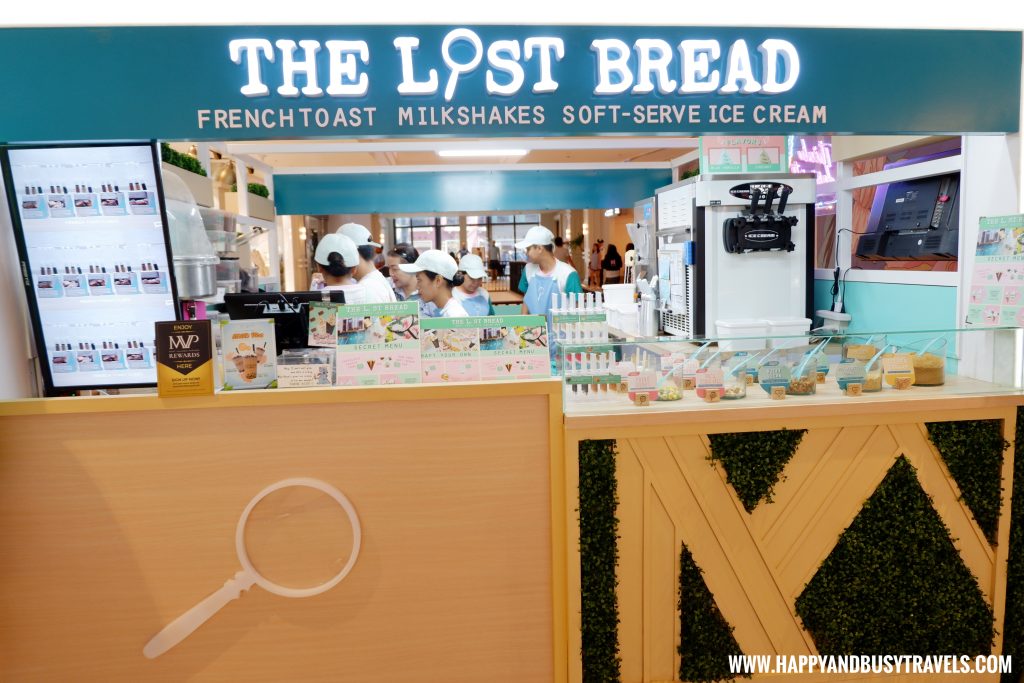 Facebook: https://www.facebook.com/thelostbread/
Instagram: https://www.instagram.com/thelostbread_/
Address of The Lost Bread Evia Branch: 2F North Wing, Evia Lifestyle Center, Daang Hari, Las Pinas City
Goggle Maps Link: https://goo.gl/maps/qFVcH3HPPTVXzVE37
Don't want to read? Here's a video of the Grand Opening
Start of the Grand Opening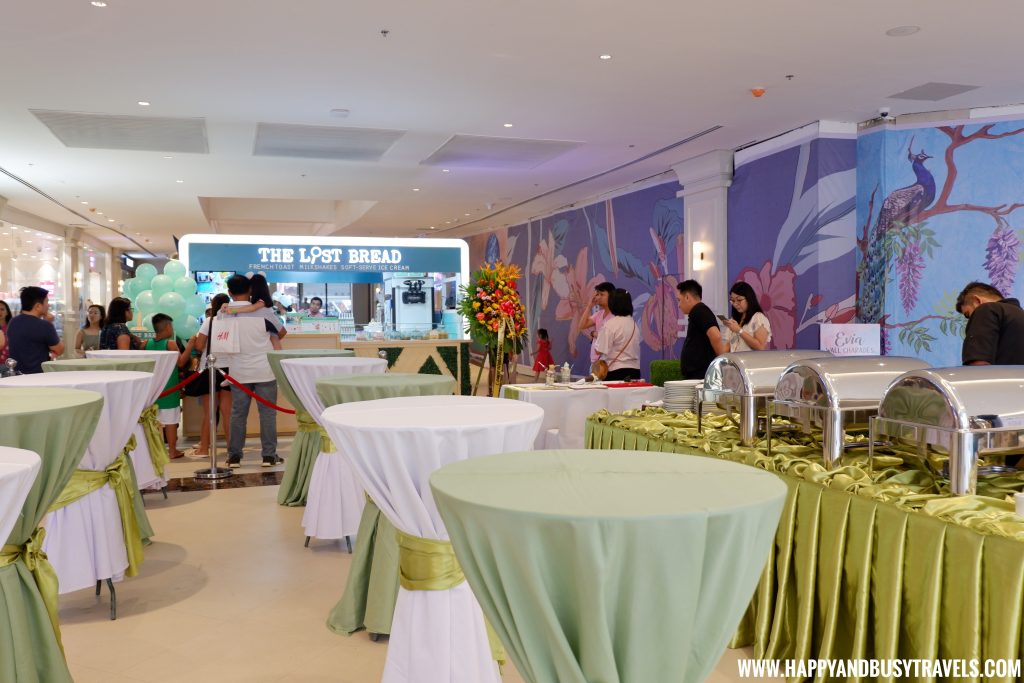 The celebration began by the blessing from a priest.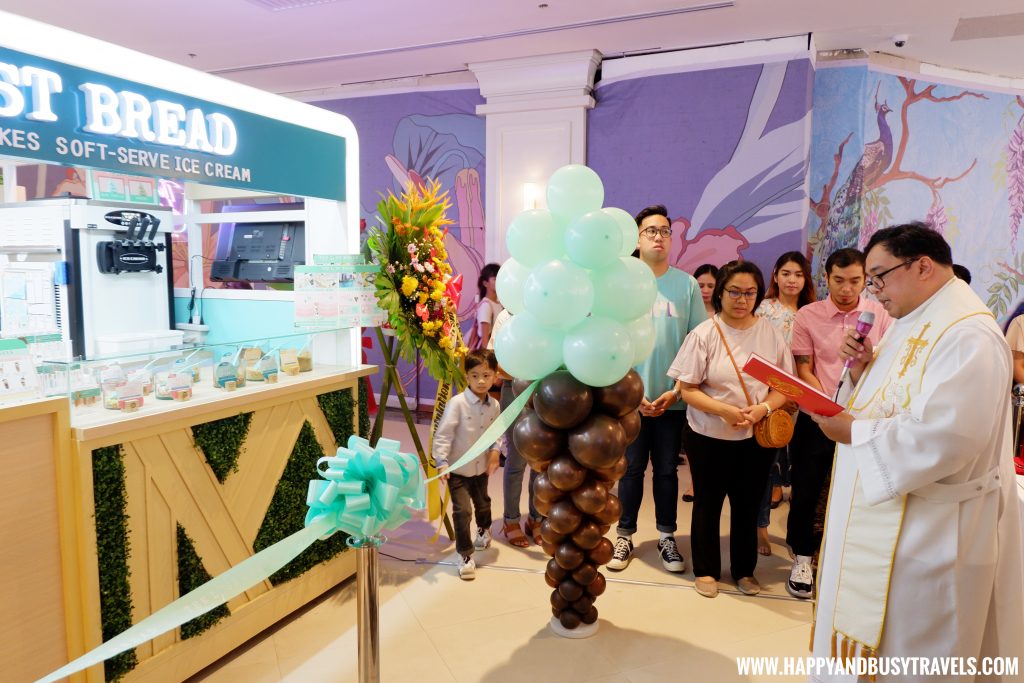 Then of course straight to the ribbon cutting!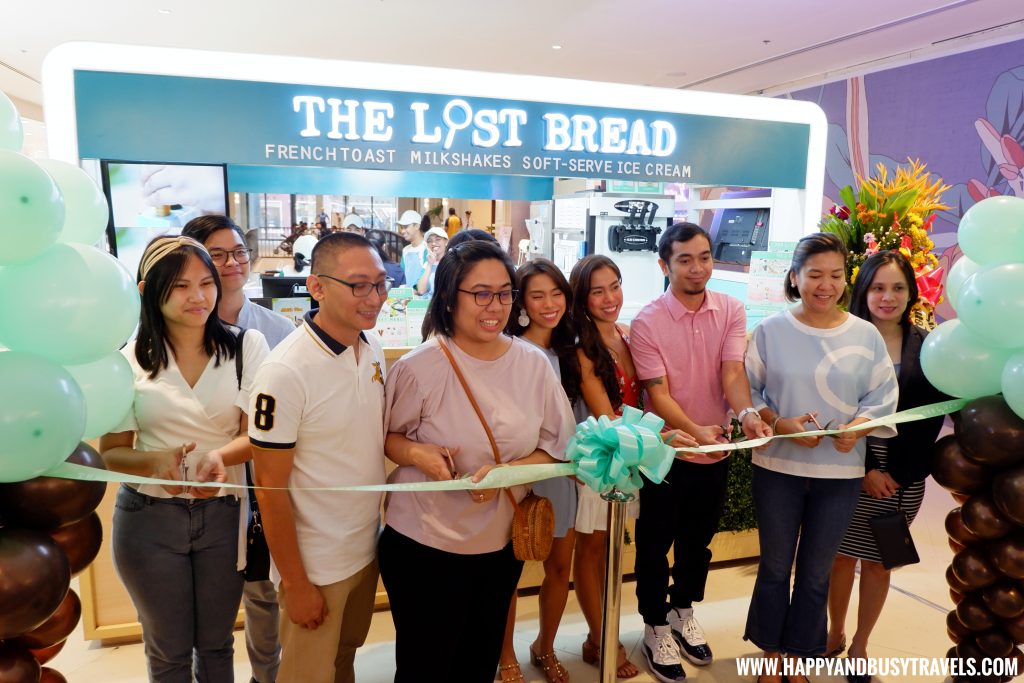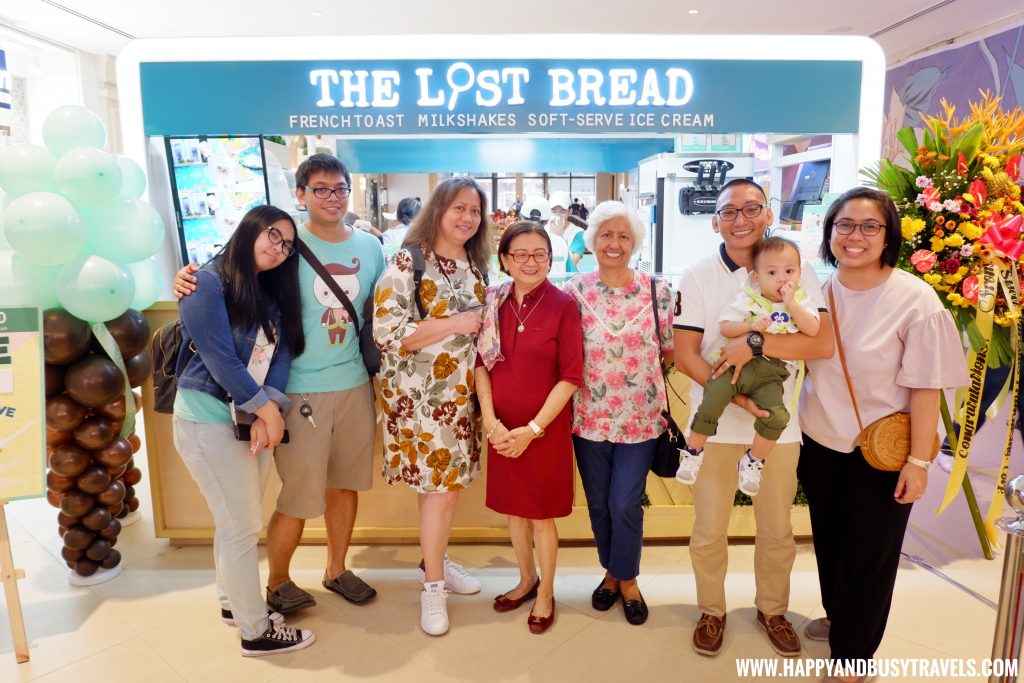 Chicken, Mini burgers, nachos, and sandwiches were served during the event.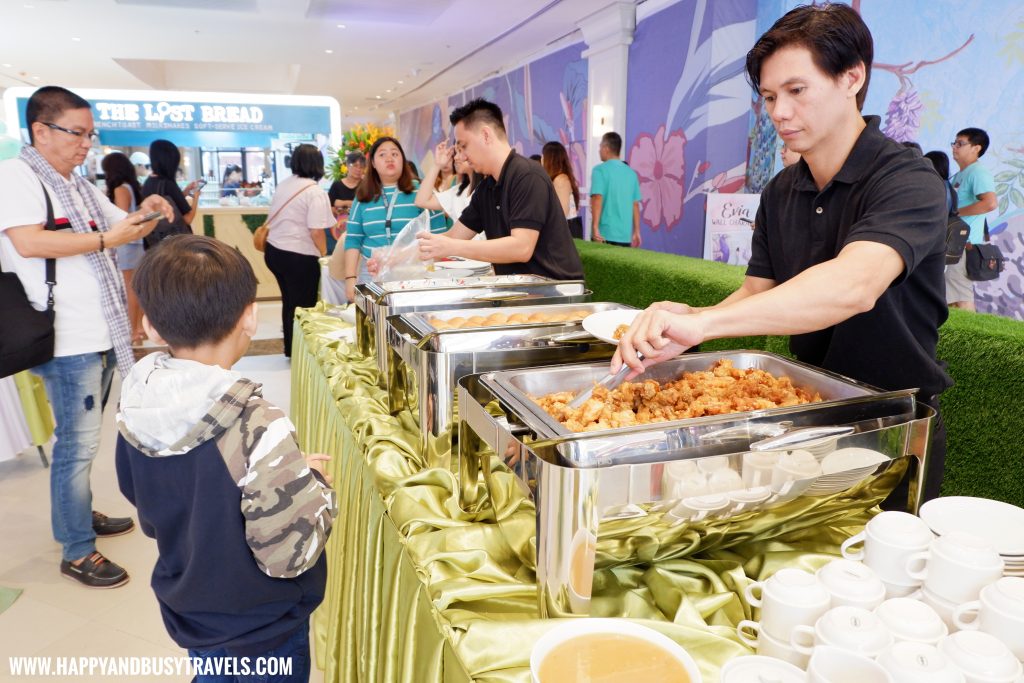 The Menu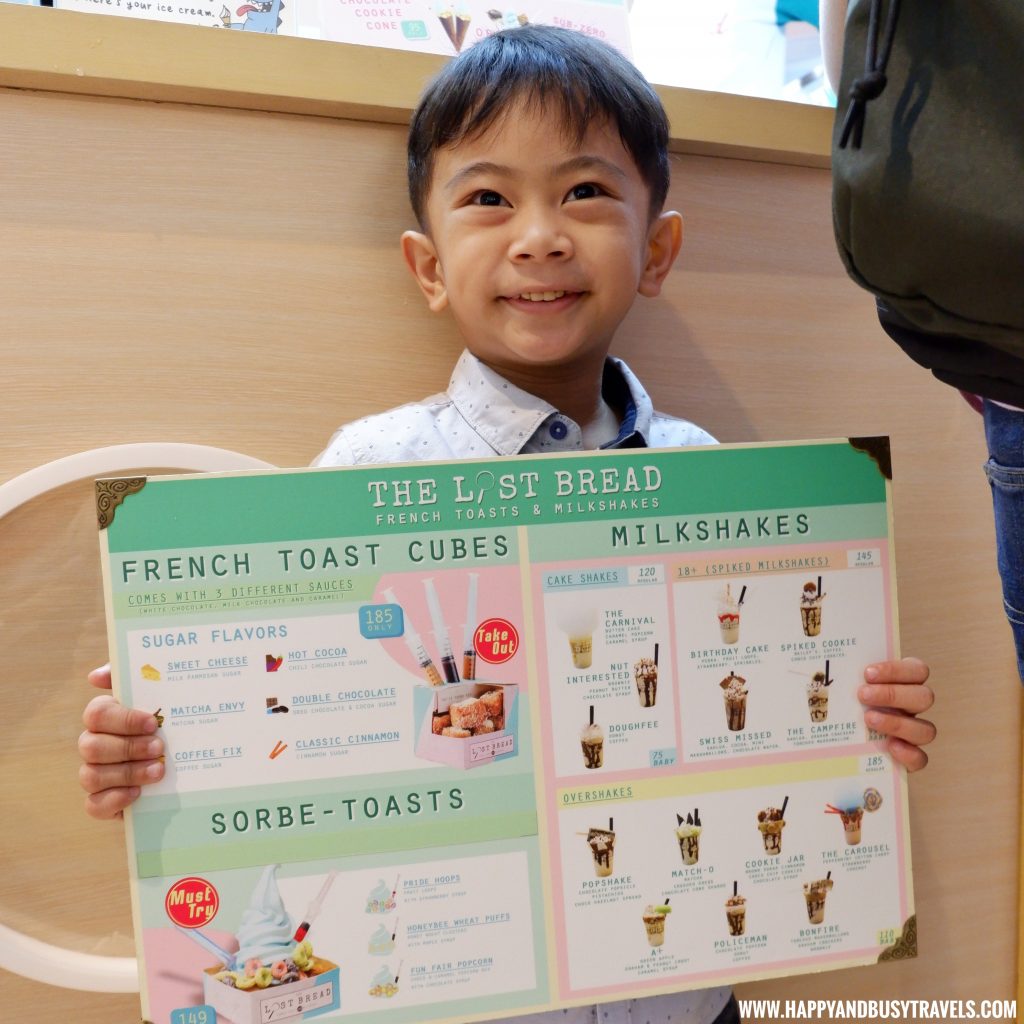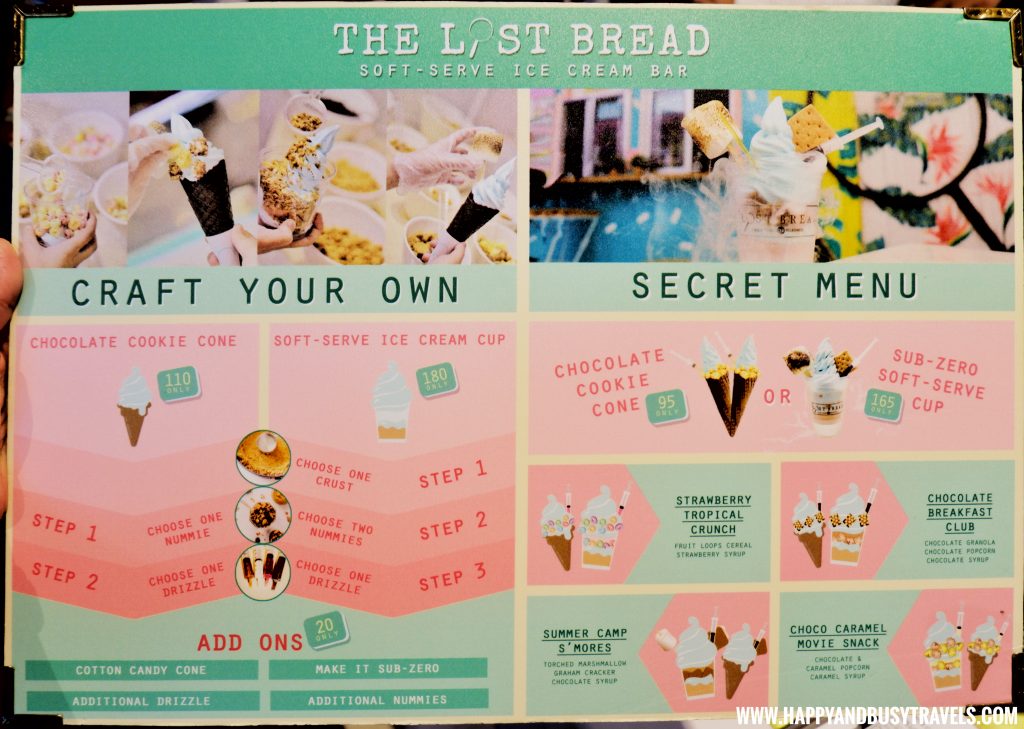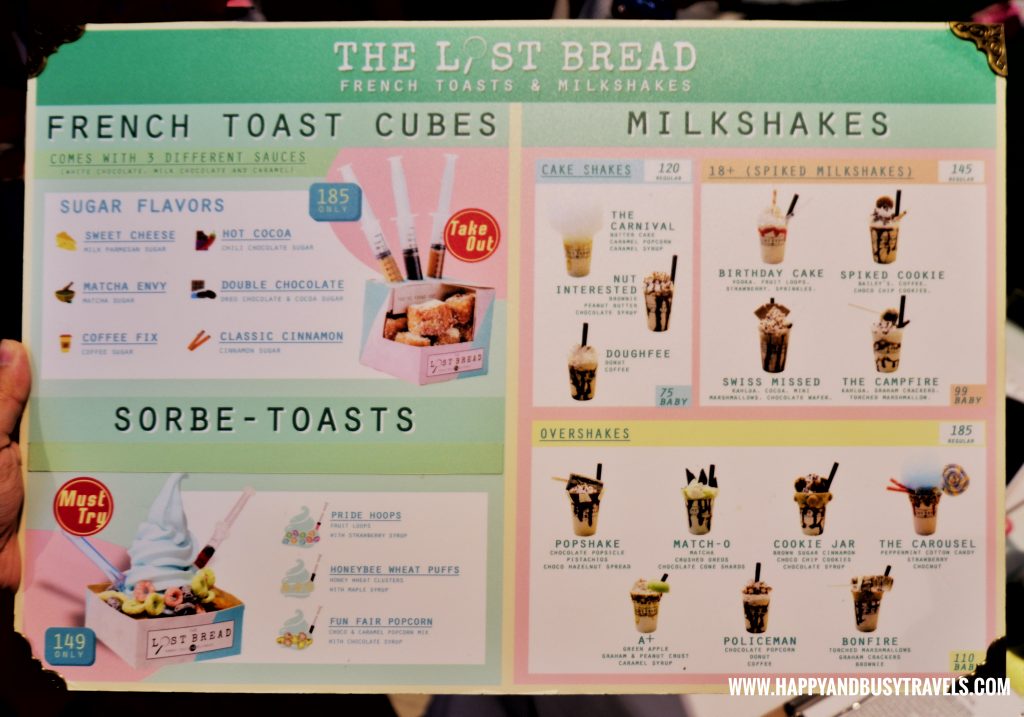 Guest Baristas
The Lost Bread invited Joj Agpangan and Jai Agpangan as guest baristas for the day.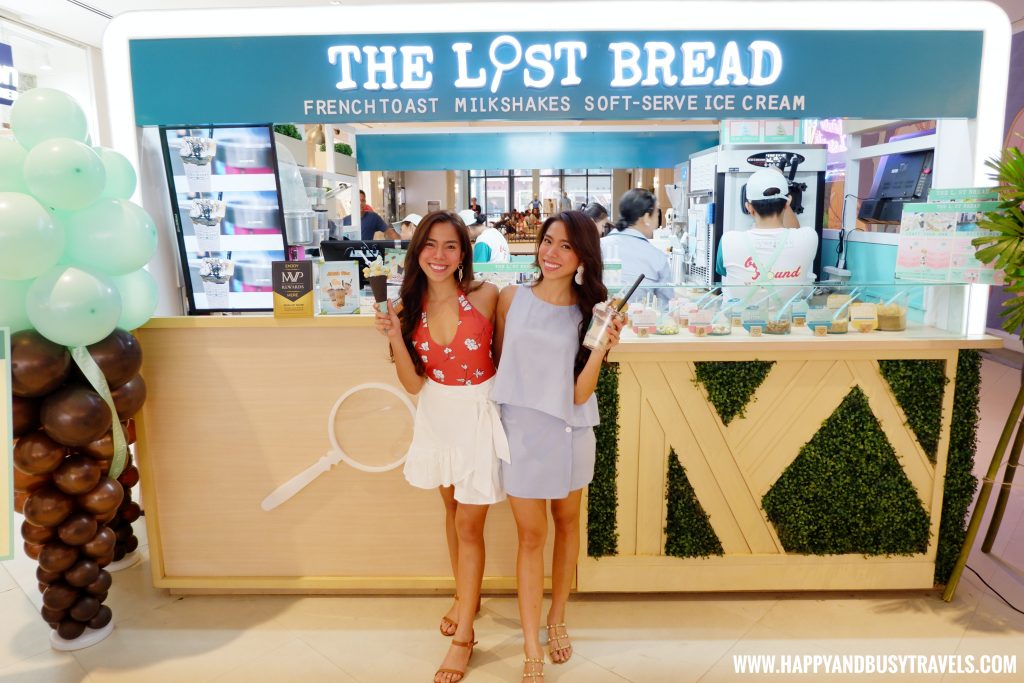 A staff guided them on how to create the masterpiece so they can serve great ice cream.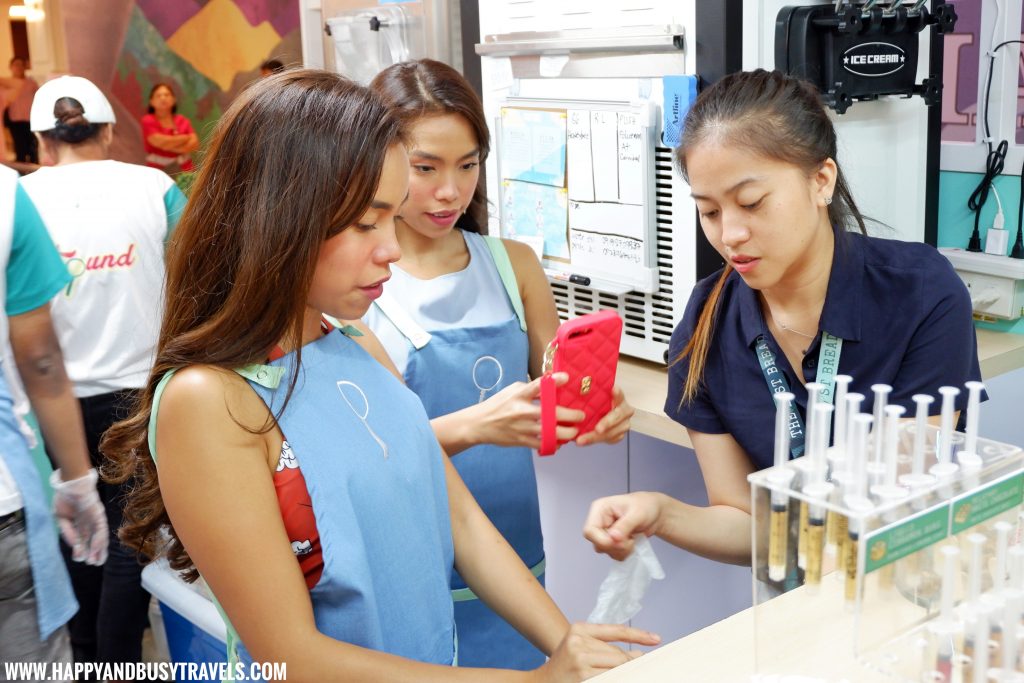 Then, guests started to fall in line and order french toasts and soft-served ice cream.
Bestsellers
Soft-served Ice Cream Cup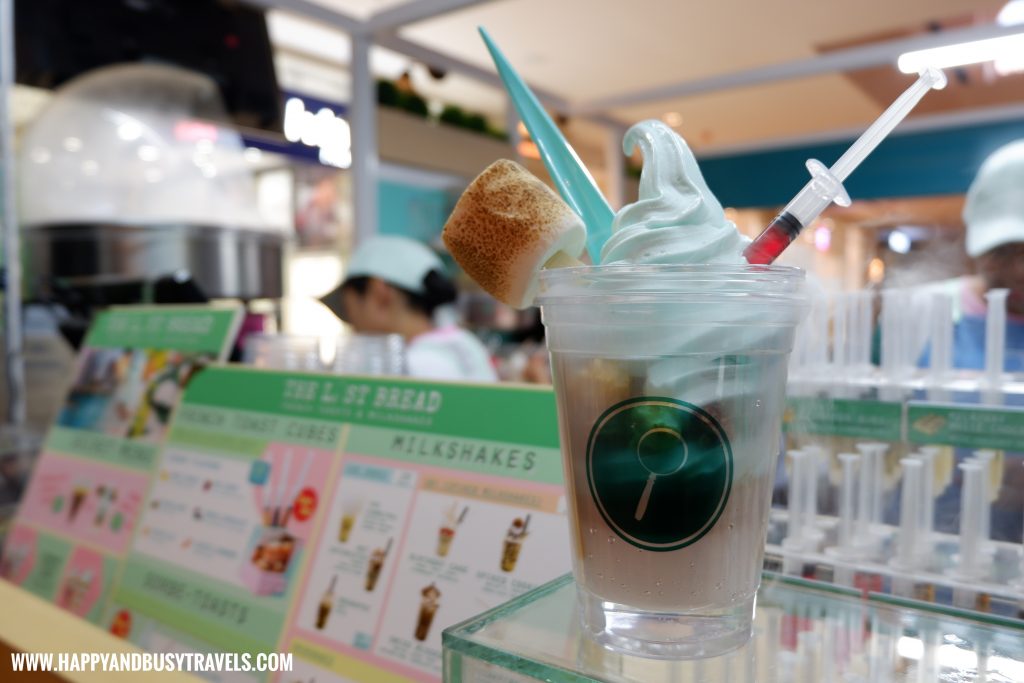 One cup of this soft-served ice cream costs hp 180. You have to craft your own by telling the baristas what ingredients do you want. It's so cool and unique! Just imagine having an injection tube on your ice cream!
French Toast Cubes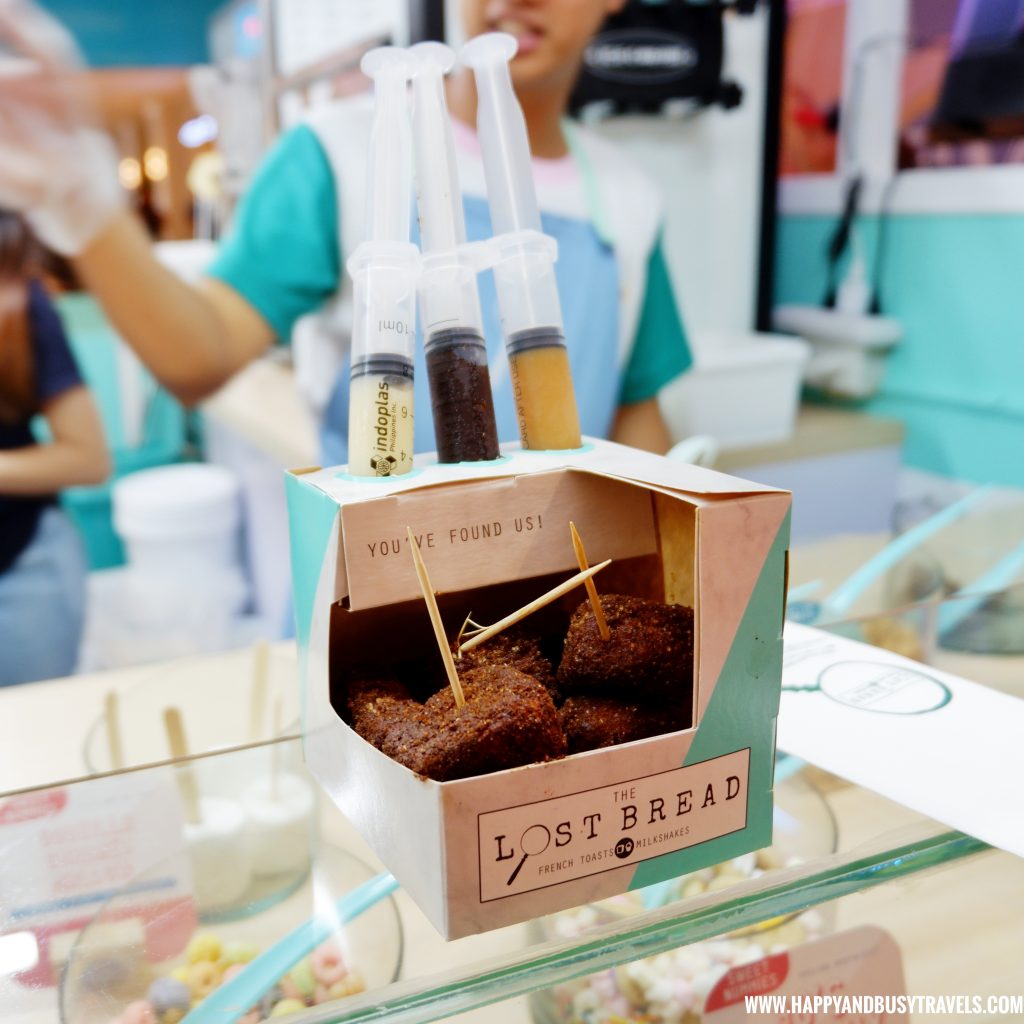 This one-bite French Toasts costs Php 185 per box. You can choose from different sugars, but I got cinnamon.
It also comes with syrups in injection tubes. The flavors are Caramel, Milk Chocolate, and White Chocolate.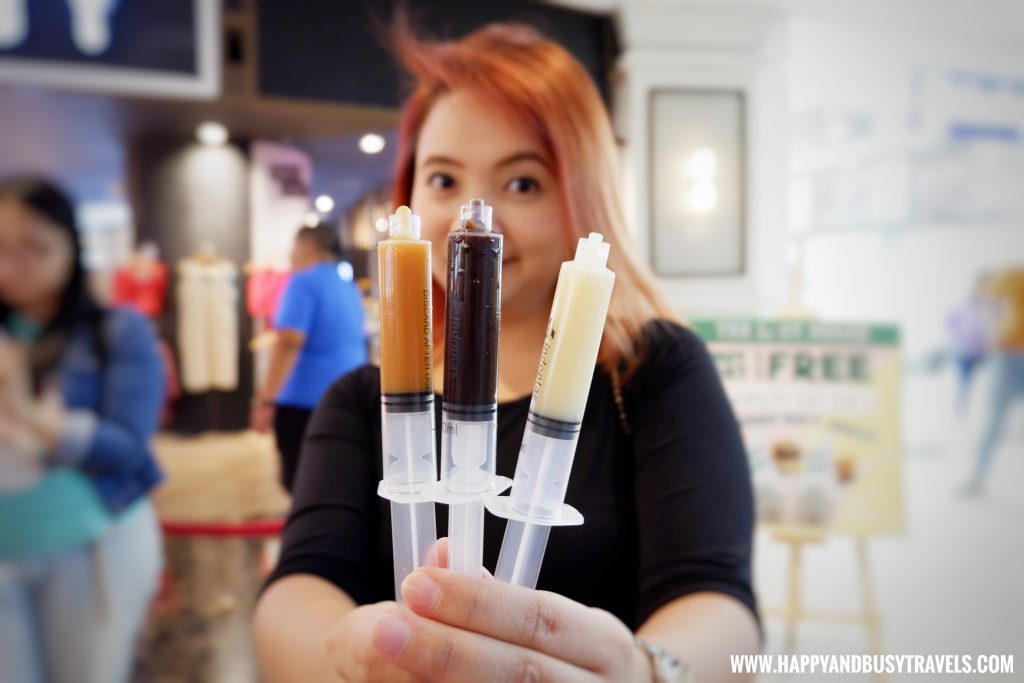 Popshake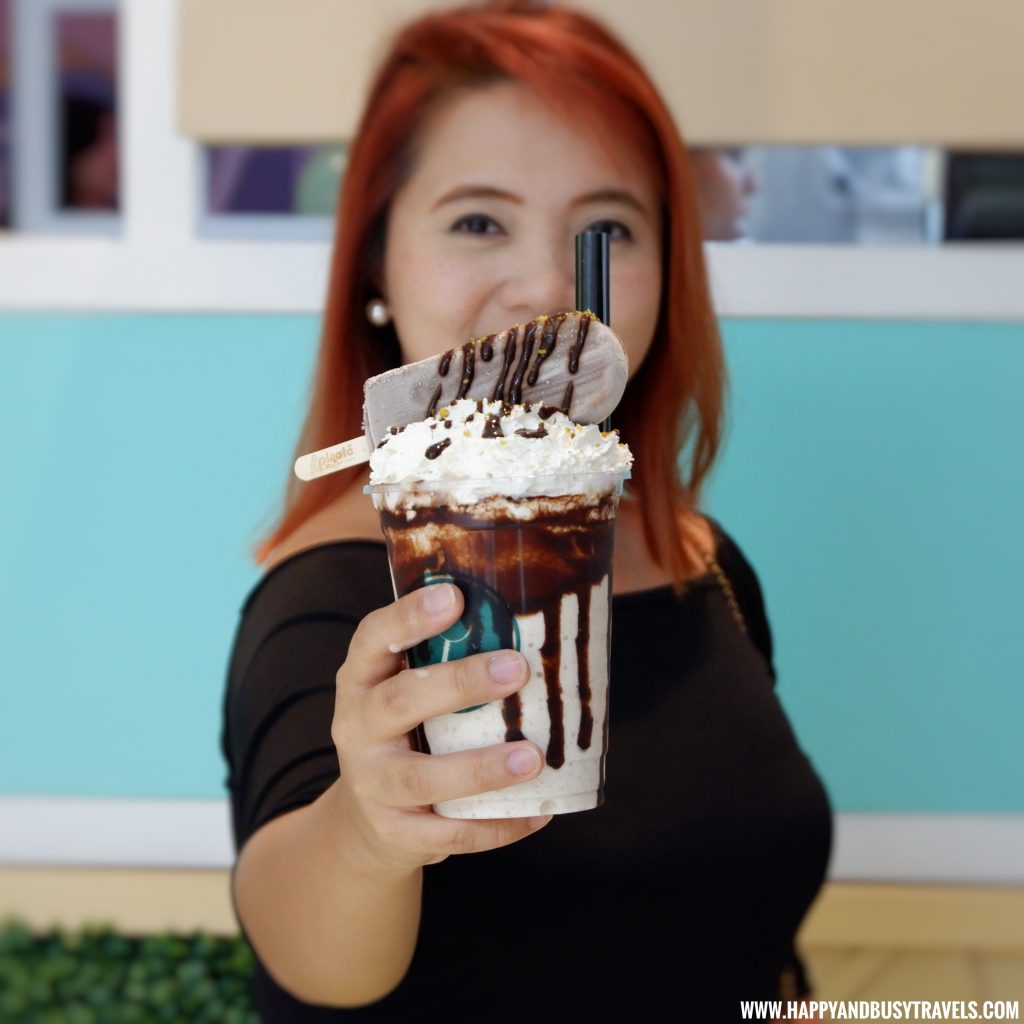 Popshake is made out of milkshake topped with Chocolate Popsicle (Picole!), Pistachios, and Choco Hazelnut Spread. Yum! A cup costs Php 185.
The Carousel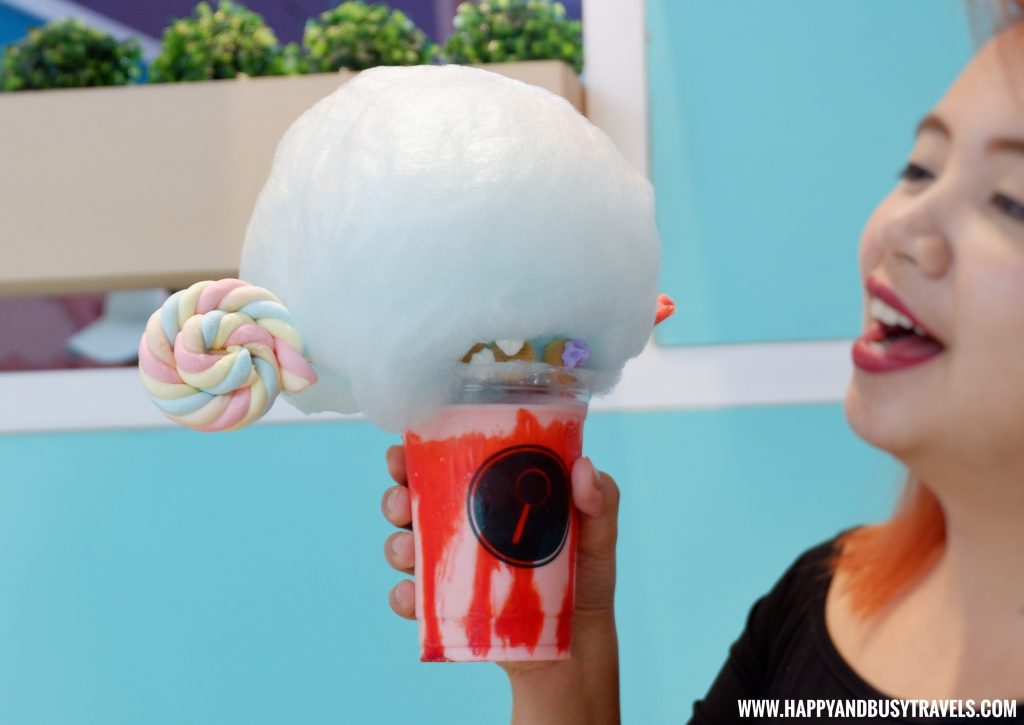 It looked like circus in my cup! The Carousel is made out of Strawberry and Coconut milkshake, topped with Peppermint Cotton Candy, Iced-gems, Wafers, and marshmallows. One cup costs Php 185
Bonfire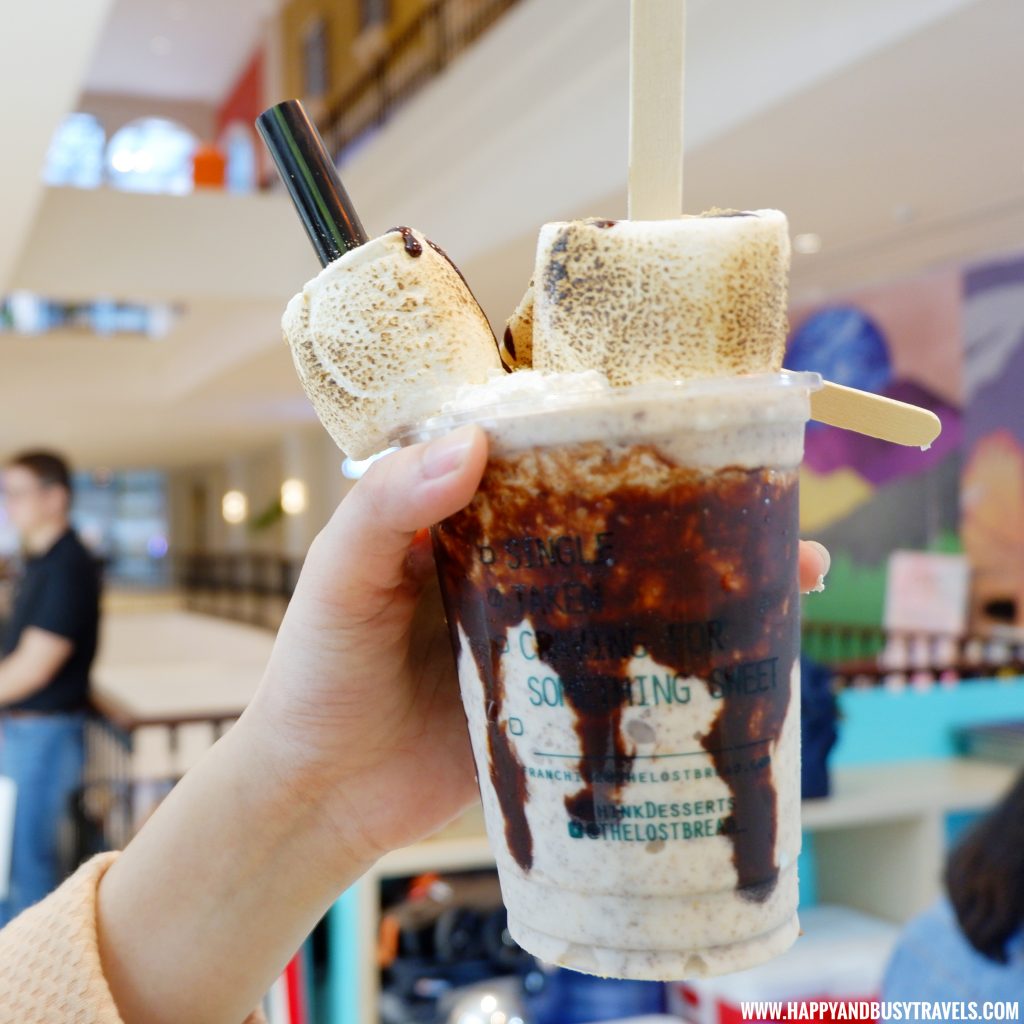 As inspired by roasted mallows during camping, Bonfire is made up of three large torched marshmallows, Graham crackers, and brownies. This costs Php 185 per cup.
On-going Promo
They have an on-going promo! So what are you waiting for?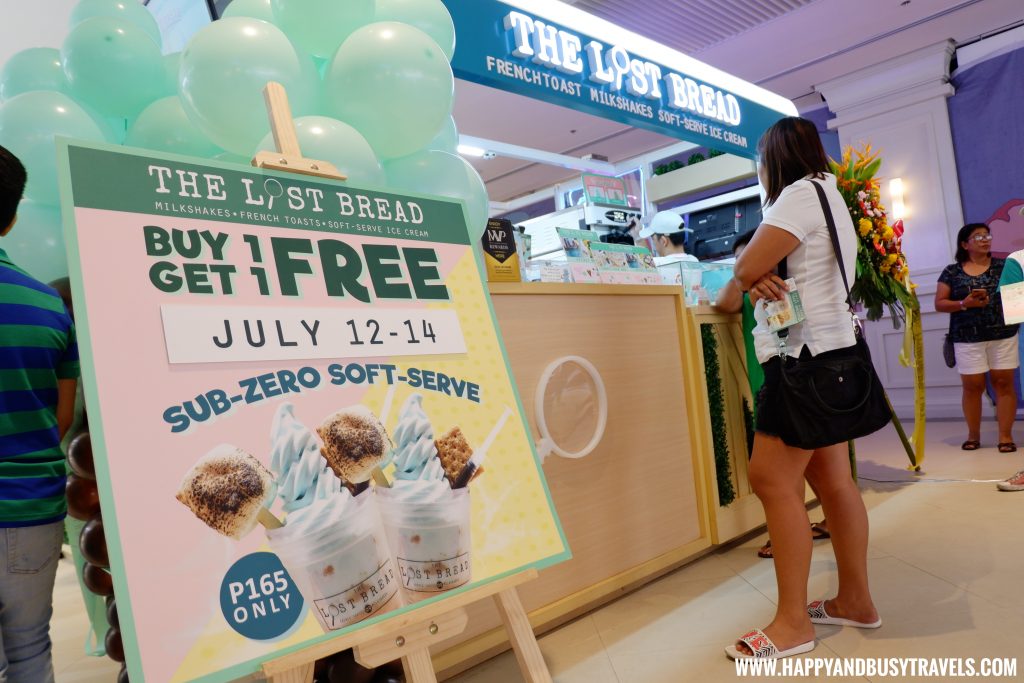 Happy and Busy's Smileys
Food


My sweets cravings were satisfied with The Lost Bread Evia Branch!
Location

Parking is limited in the area.
Ambiance

Value for money


Service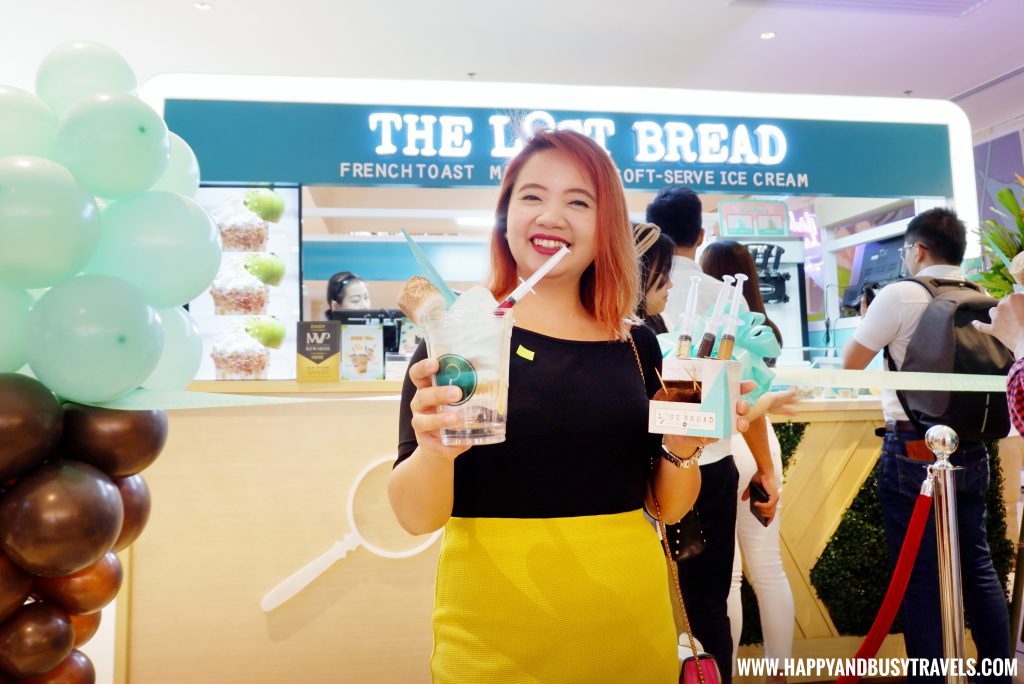 More food blogs at https://happyandbusytravels.com/category/food-and-drinks/