Nabe Japanese Izakaya and Hotpot Tagaytay
Busy and I were invited to dine in Nabe Japanese Izakaya and Hotpot Tagaytay. According to my random searches on social media, the review for this restaurant is good. They are one of the go-to restaurants for Hotpot (Shabu-Shabu), perfect for the cold weather of Tagaytay. So, here is our experience while dining in the restaurant.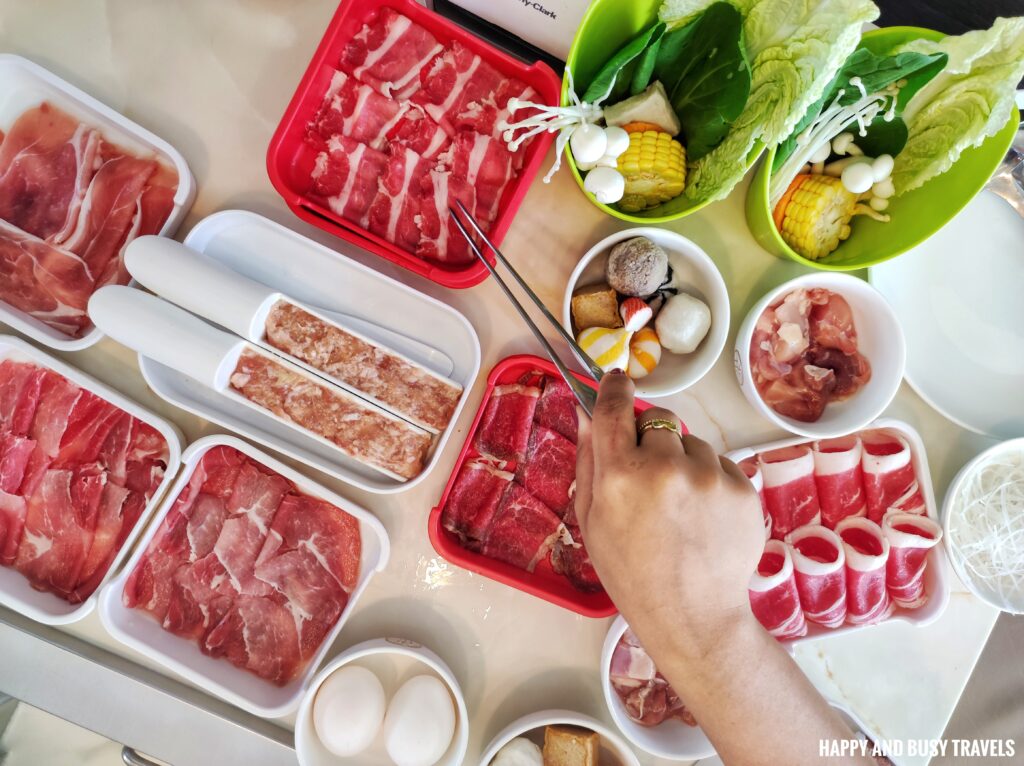 Important Information
Website: Nabe – Fredley Group
Facebook: Nabe Japanese Izakaya and Hotpot Tagaytay
Contact Numbers: 0969 197 4507
Email Address: [email protected]
Operating Hours: 10 AM – 9 PM
Payment Options: Cash, Debit/Credit Card & GCash
Price per person: Php 599 (additional Php 288 for upgrade)
Dining Options: Dine In
Address: Skyranch, Tagaytay-Nasugbu Highway, Tagaytay City, Cavite
Google Maps Link: https://goo.gl/maps/
Here is a quick Tiktok video about our experience, so you can watch before reading through:
Inside Nabe Japanese Izakaya and Hotpot Tagaytay
The restaurant is located on the left side, close to the end of Skyranch. So, we parked near there and headed straight inside the restaurant.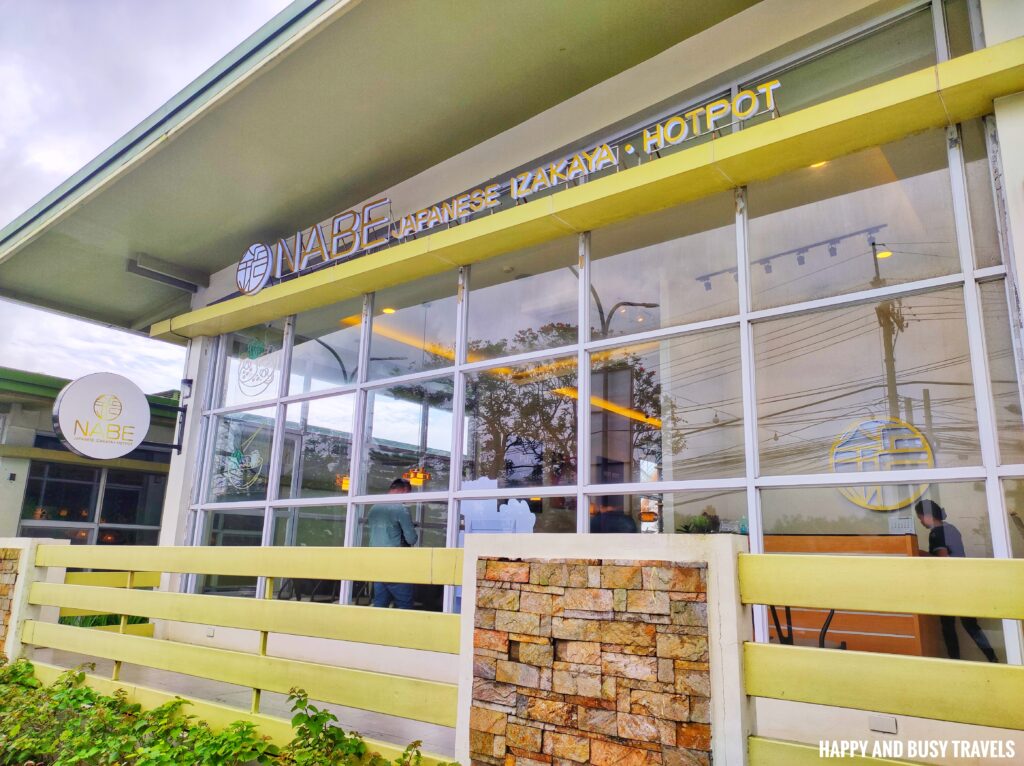 We were immediately greeted by the staff who assisted us inside the restaurant.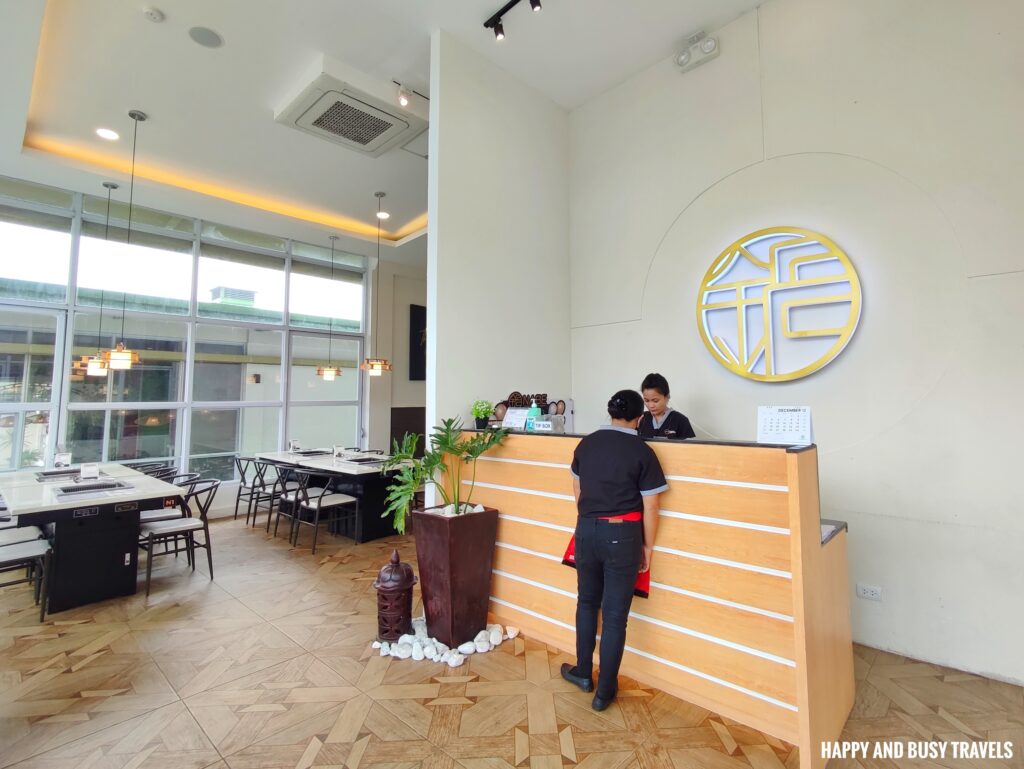 There are two seating choices, the first is the usual table and chair, and the other one is inspired by the traditional Japanese way of seating.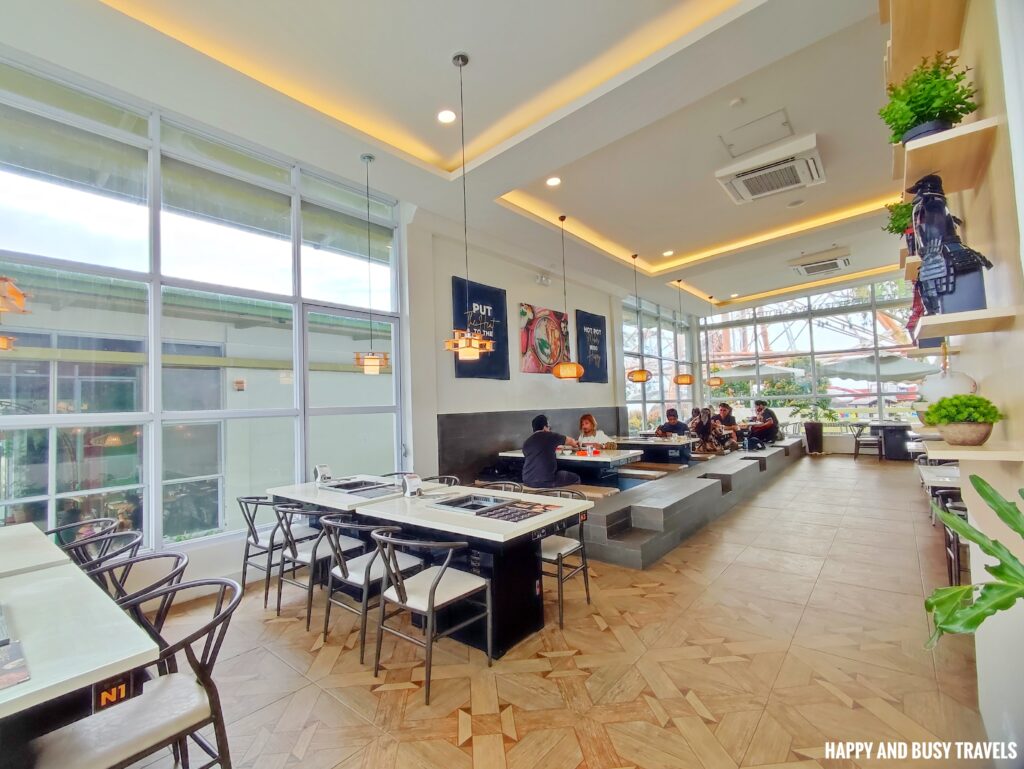 We choose the traditional Japanese way of seating because it looks cool, although, of course, it doesn't have a backrest.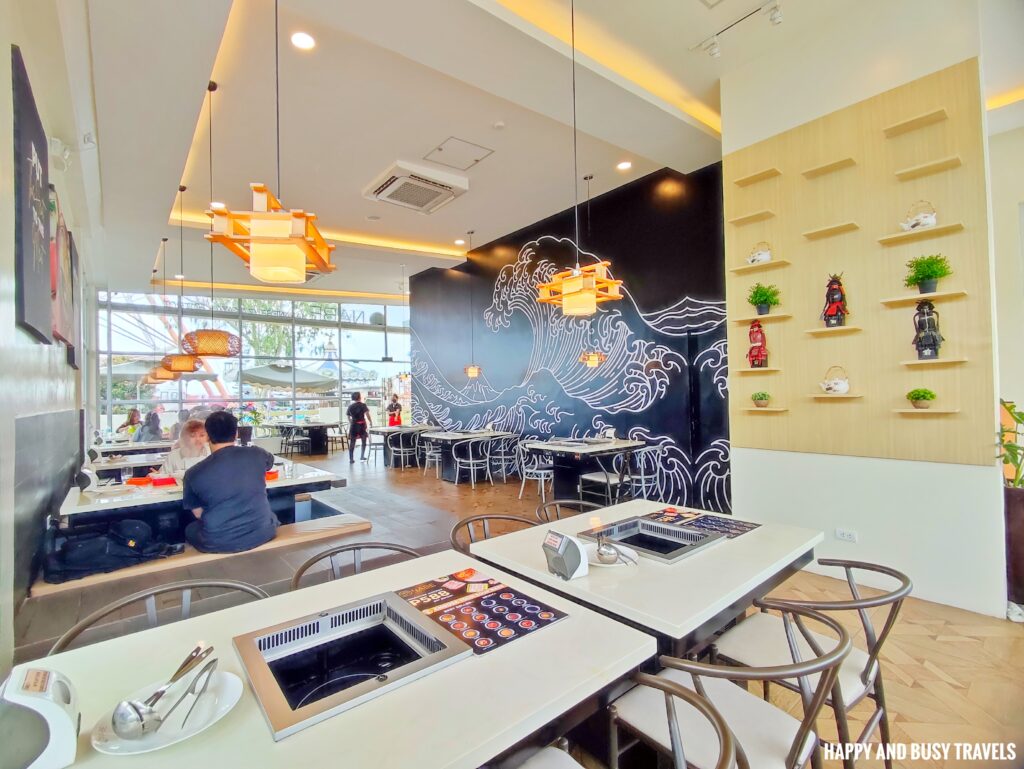 The Unlimited Hotpot of Nabe Japanese Izakaya and Hotpot
As soon as we sat down, we ordered our soup base, meat, sides, and add-ons.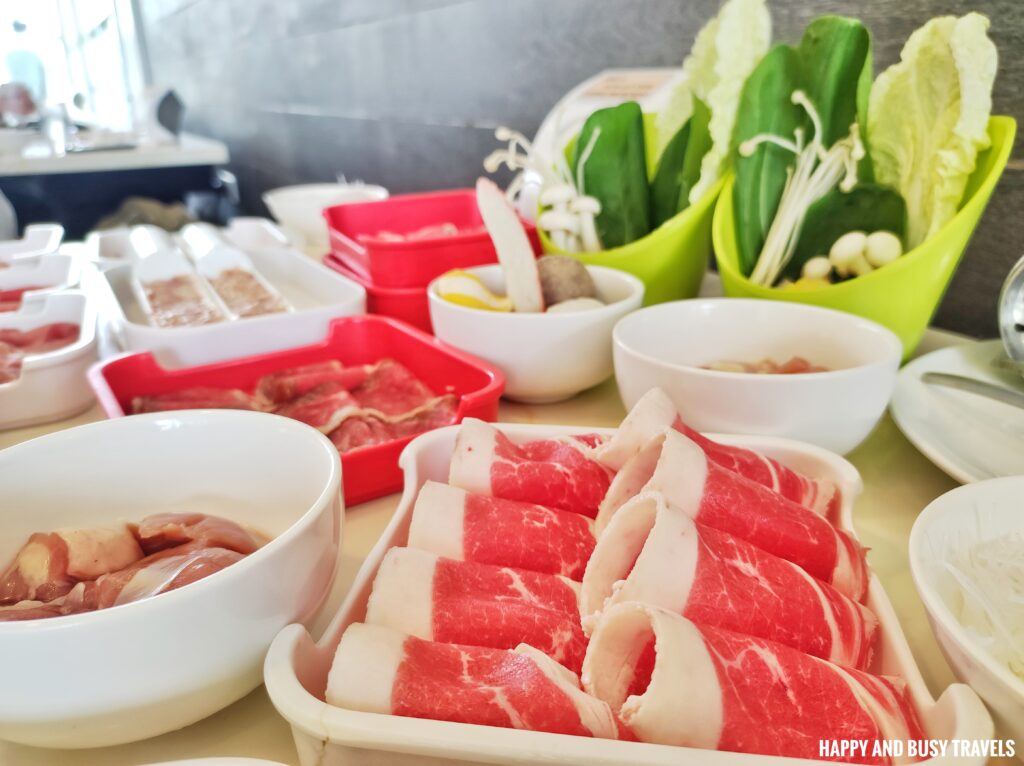 Soup Base
There are a lot of choices for the soup base, 16 choices to be exact. Here are the flavors:
Soymilk Sesame
Curry
Spicy Soymilk
Tan Tan Mien
Sukiyaki
Spicy Miso
Soy Bean
Shoyu
Taiwan
Hot and Sour
Spicy Miso Kimchi
Tonkotsu
Konbu
Spicy Miso Taiwan
Shoyu with Ginger
Basil Cream
We asked the staff what is the best among the bestsellers, and they said Tan Tan Mien and Tonkotsu, so we ordered these soup bases.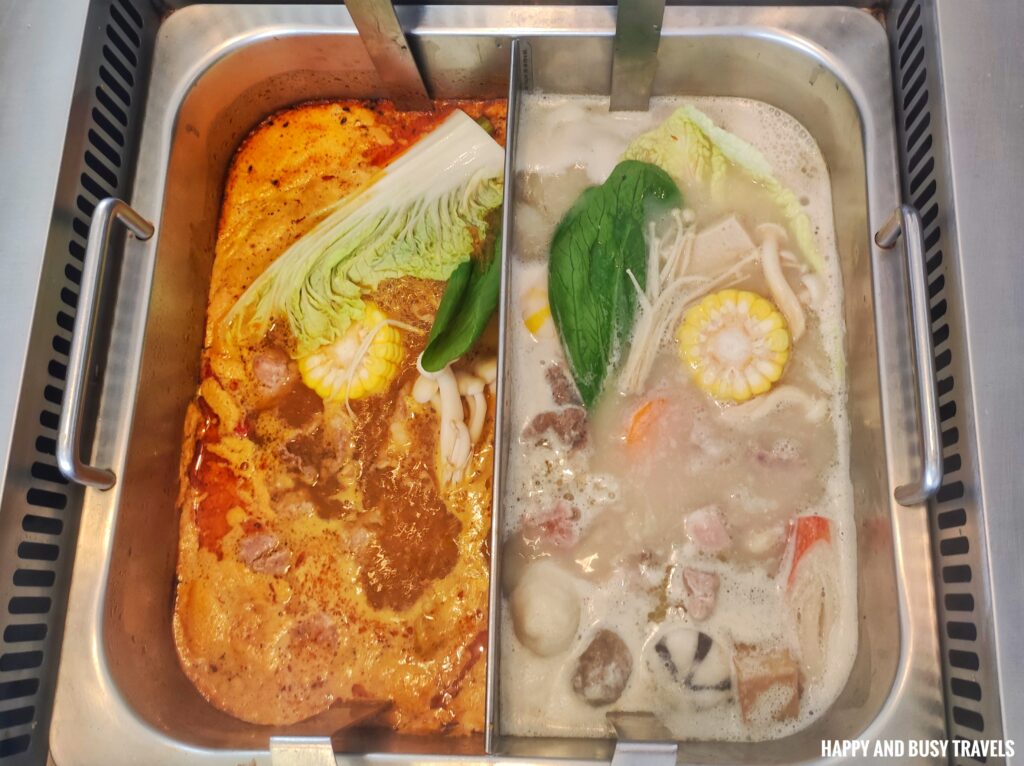 Meat Choices
There are four meat choices to choose from. So, we ordered two servings of each kind.
US Beef Short Plate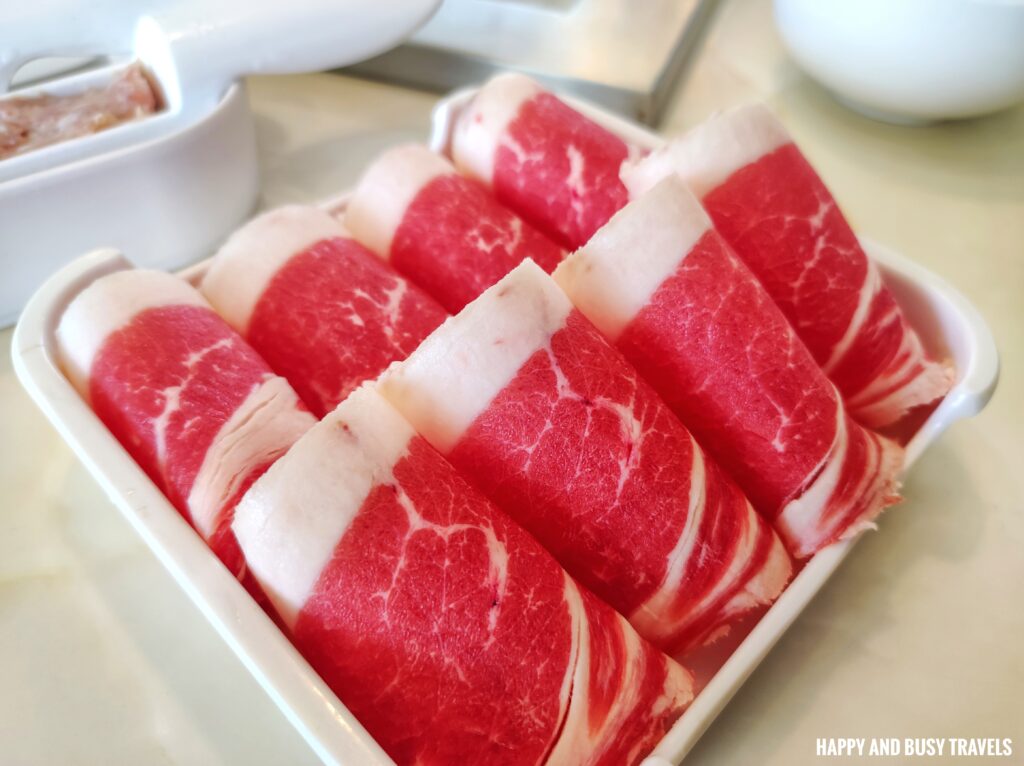 Pork Shoulder/ Boston Butt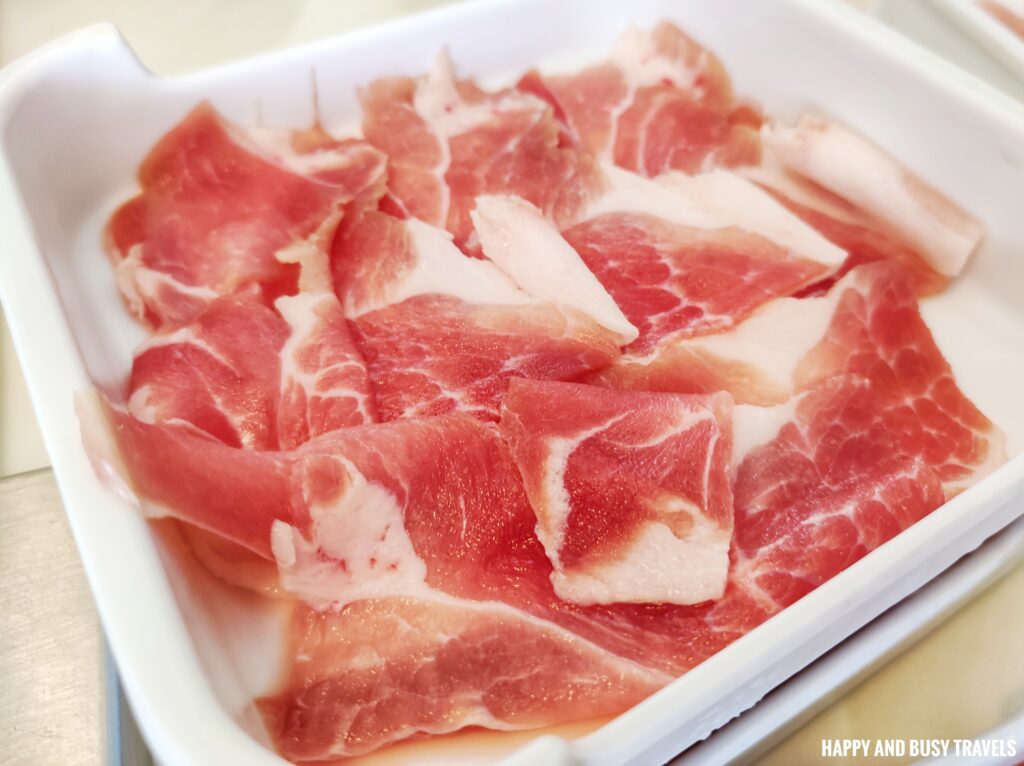 Chicken Leg Quarter
These are small slices of Chicken leg without the bones.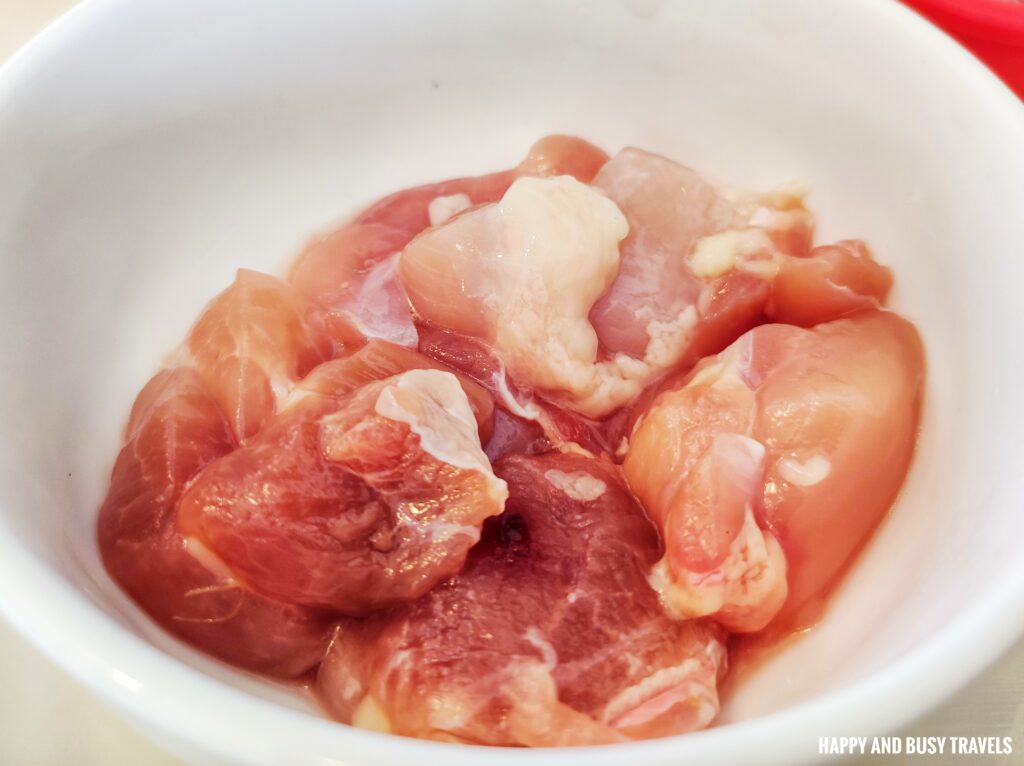 Pork and Chicken Dumplings
These are served in this half tube with a small spatula, so we can decide on how small or big our dumplings will be.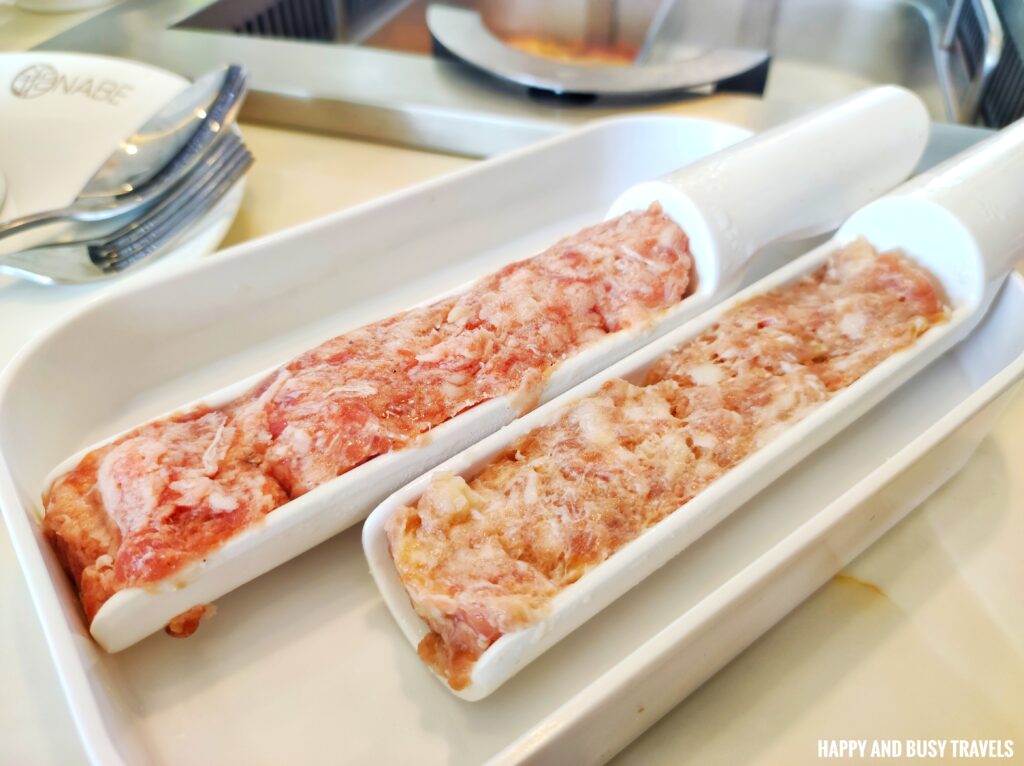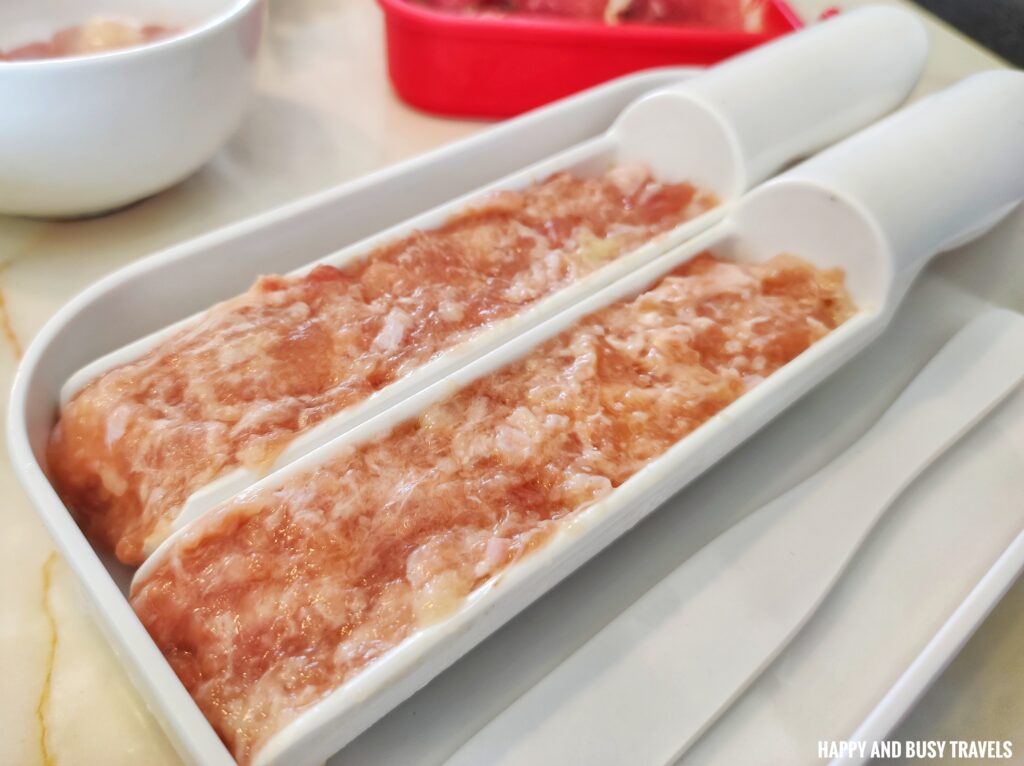 Beef Slice
As I have mentioned earlier, there are four choices, but there is an extra one, which is a slice of Beef, but I know this is not a Short Plate. This might be the usual Beef slice for shabu-shabu. If you want to order this one, just show this to the restaurant.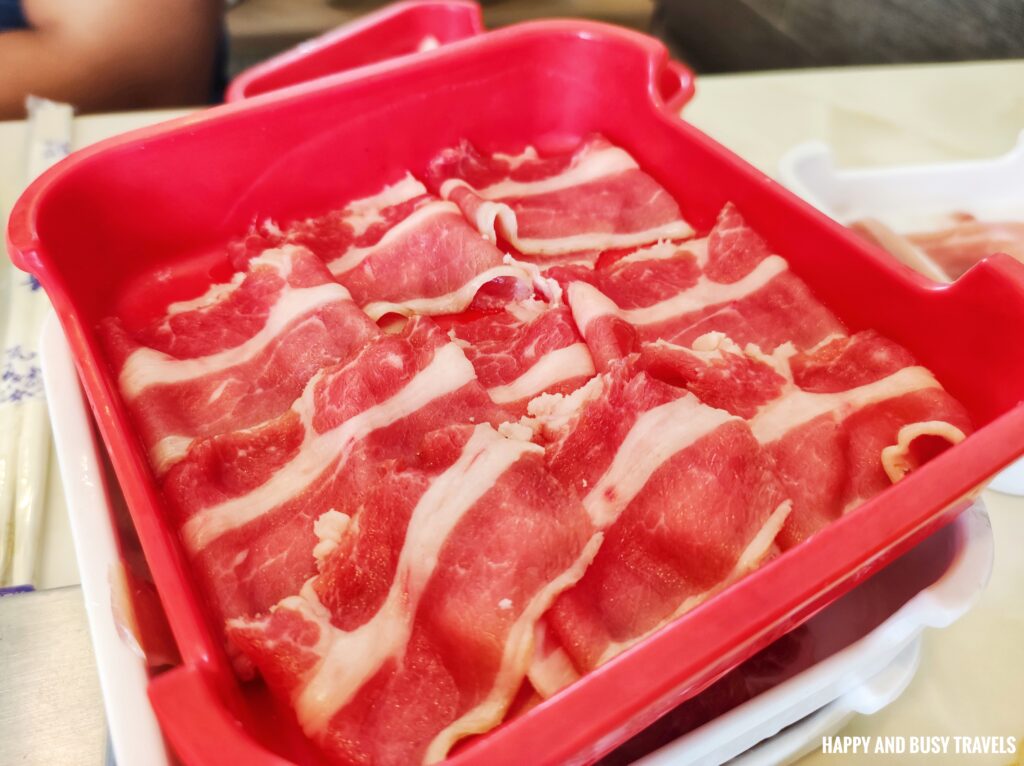 Appetizers, Sides, Vegetables
There are six choices in this group they are:
Vegetable Platter
Assorted Balls
Kimchi
Raw Egg
Rice
Vermicelli Noodles
We again ordered everything, so we get to taste and try everything.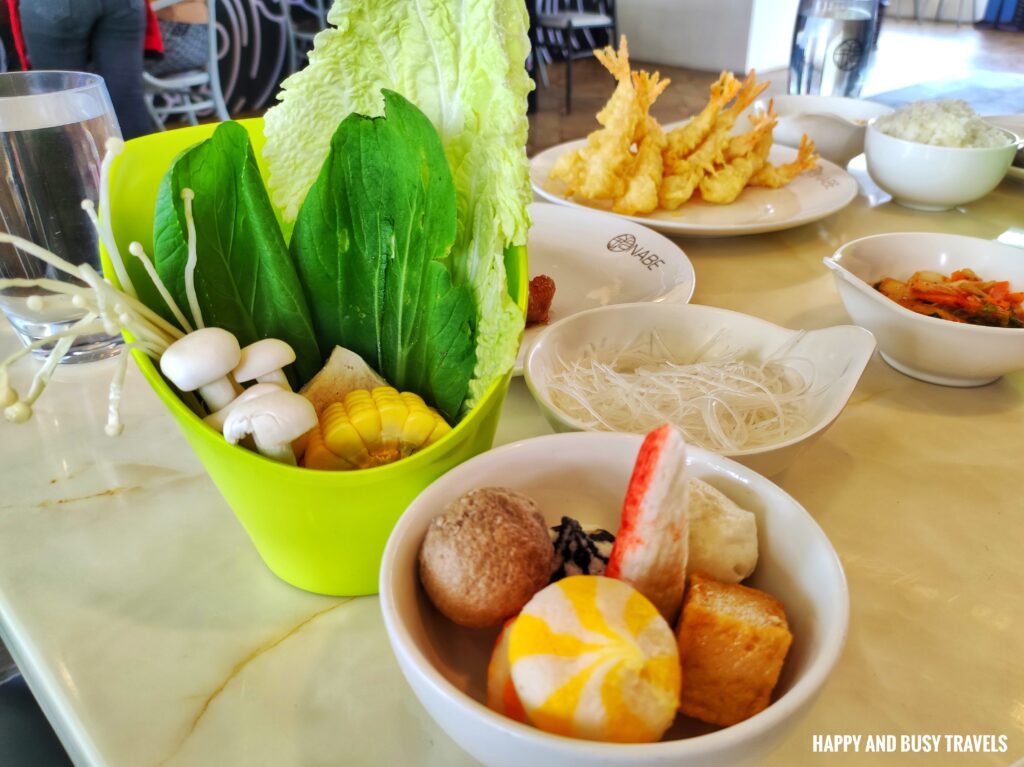 Upgrade Add-ons
If you want to upgrade, you just need to pay Php 288 more so you can avail of any of these. In our opinion, Php 288 is affordable considering the unlimited add-ons that you can have.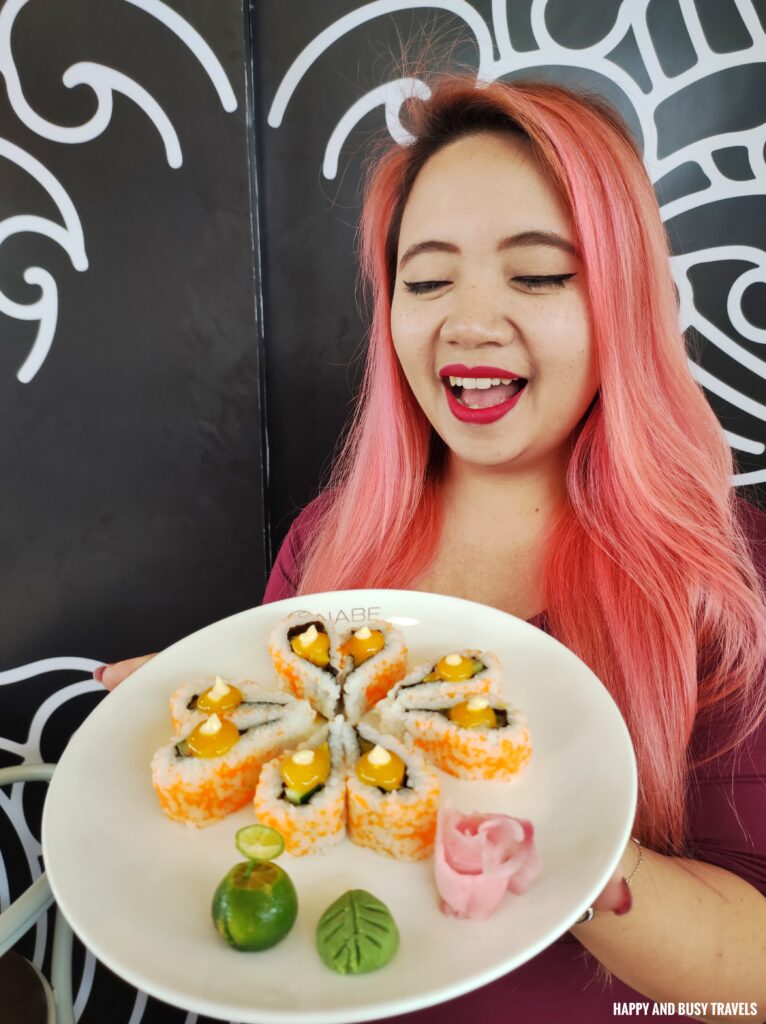 Fried Chicken Wings
If you suddenly crave anything fried, these Fried Chicken Wings will solve that craving. They are sweet and a bit salty and fried just right.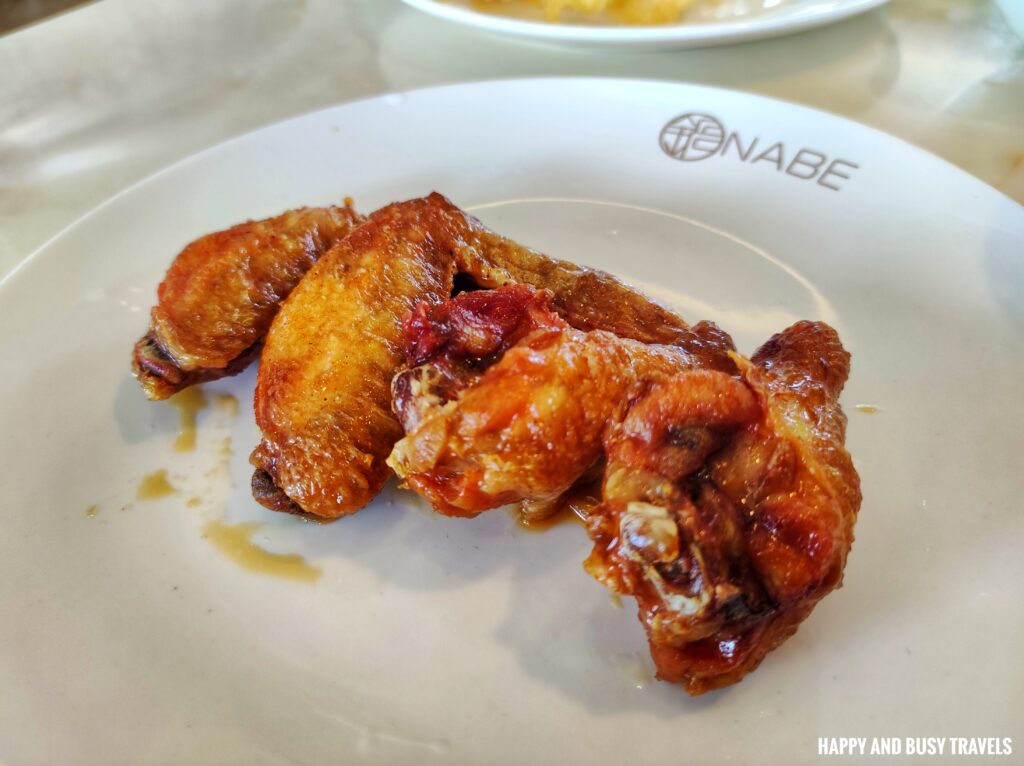 California Maki
Love the heart-shaped California Maki, they look cute.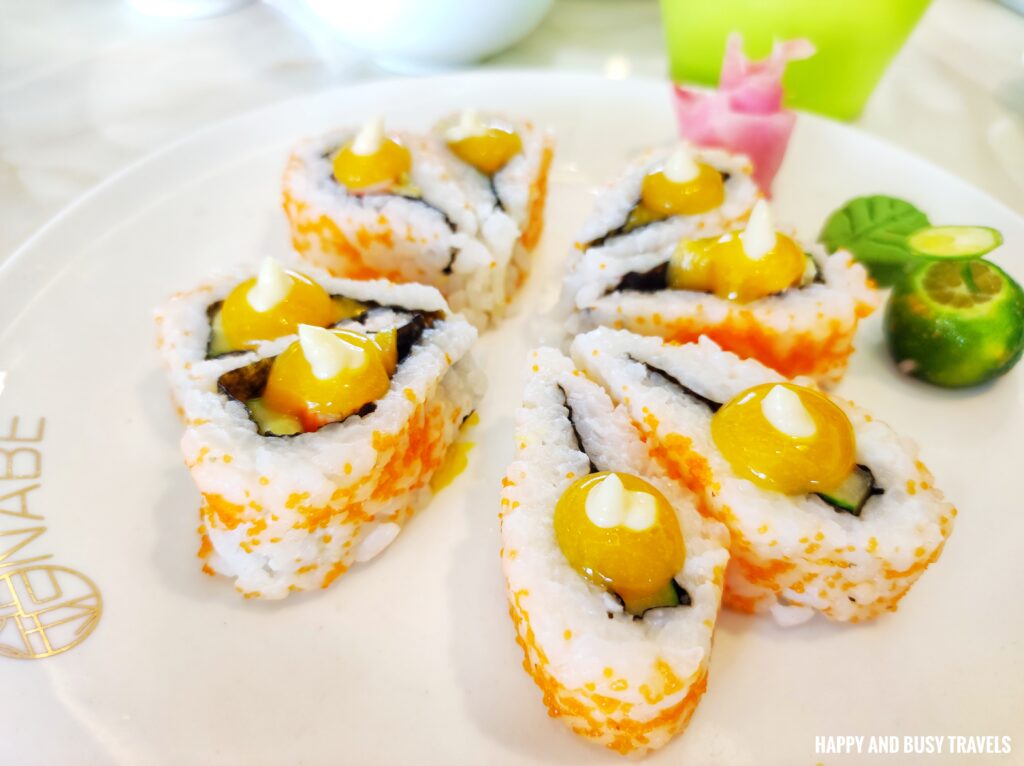 Angus Beef
Here is the best meat for hotpots, the Angus Beef.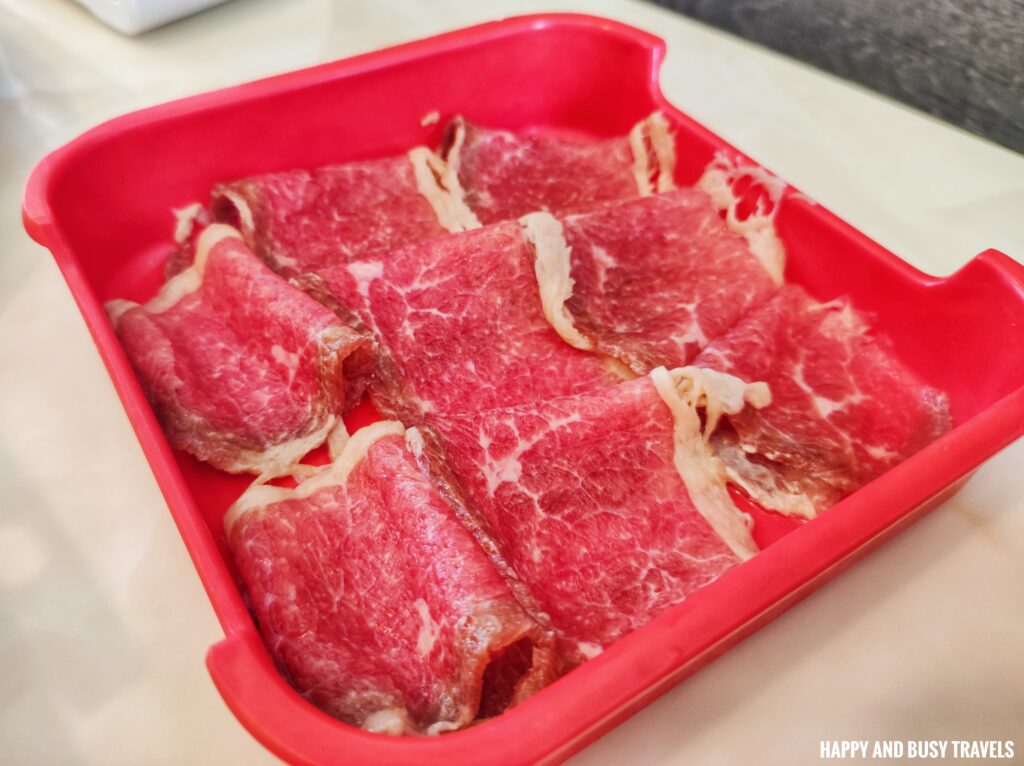 Mixed Tempura
Finally, we also had Shrimp Tempura, which is included in the Mixed Tempura upgrade.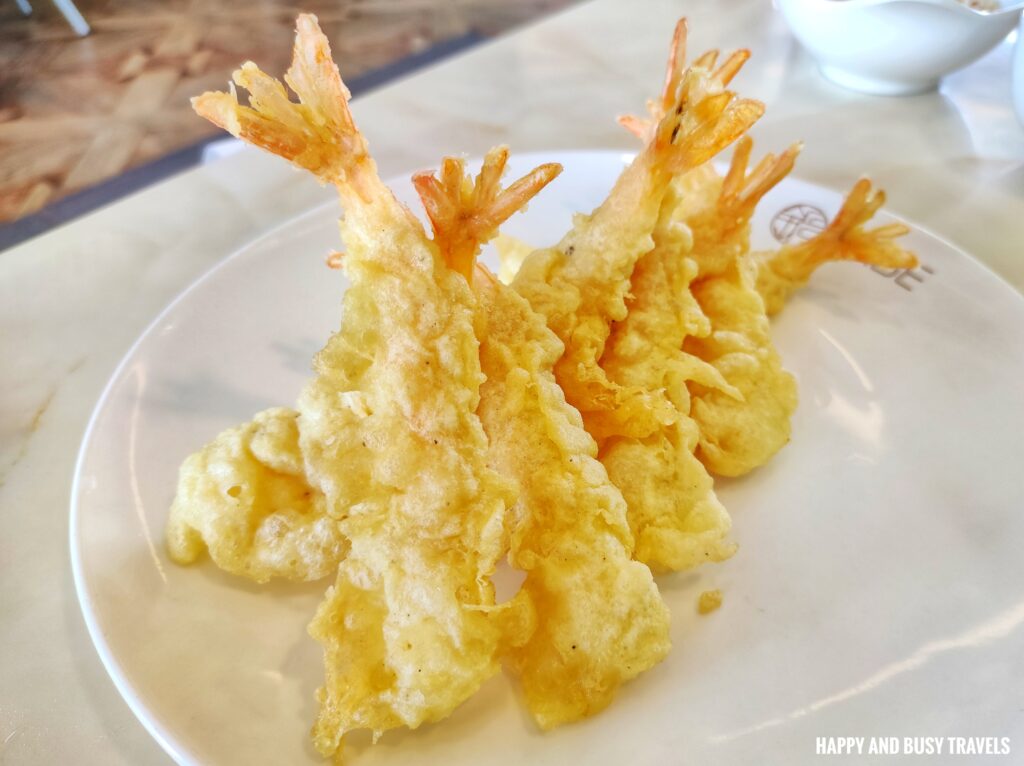 Time to Enjoy the Hotpot!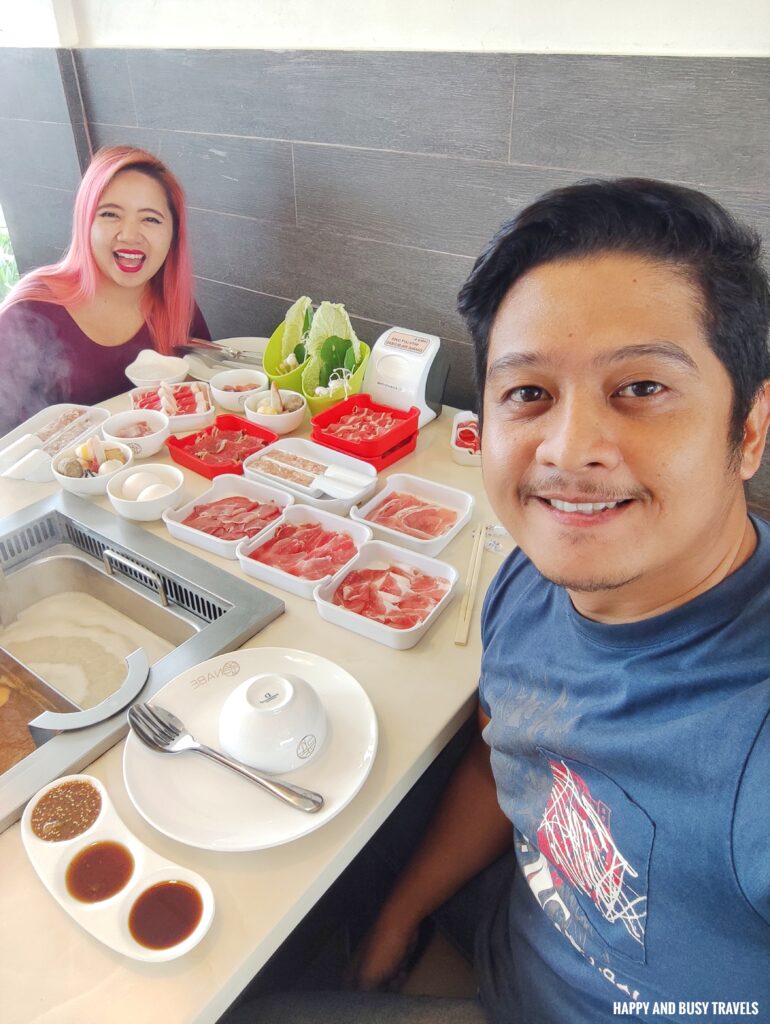 Menu of Nabe Japanese Izakaya and Hotpot Tagaytay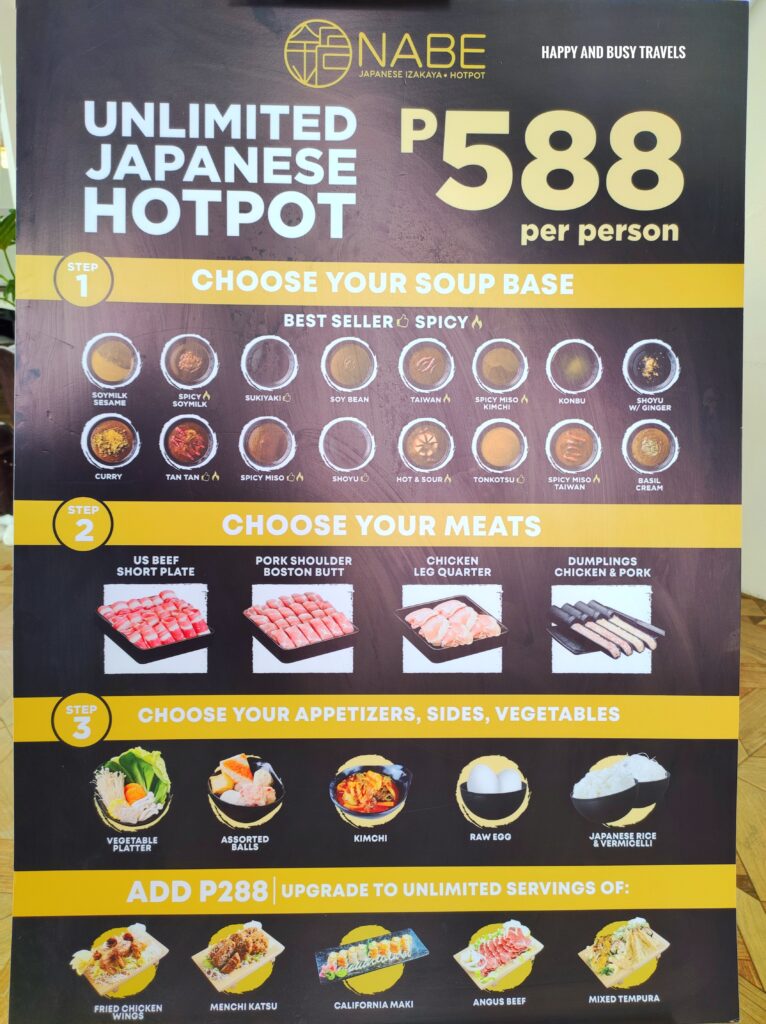 Happy and Busy's Smileys for Nabe Japanese Izakaya and Hotpot Tagaytay
Overall, we had a great time dining in the restaurant.
Food
We love the choices and the taste of each cooked dish. If someone will ask us if the food is delicious we can say yes, because we like our soup base. Take note that usually in hotpots (shabu-shabu) the taste depends on the soup base you choose.
Location
The location is great because it is just beside Skyranch, so if you visit Skyranch, you can just dine here. We gave 4 smileys (not perfect) because if you just want to dine here, you still have to pay for the parking fee and go through the usual human and car traffic in Skyranch.
Ambiance
The ambiance is good because it is located in Tagaytay, with a view of Skyranch, and temperature inside the restaurant is good.
Value for money
The rates are just right considering the food, ambiance, and service.
Service
All of the staff and even the manager give their best during service. We even had a favorite staff because she has a lot of jokes.
Oh yeah, we're getting fat from all of the food blogs that we do. Hahaha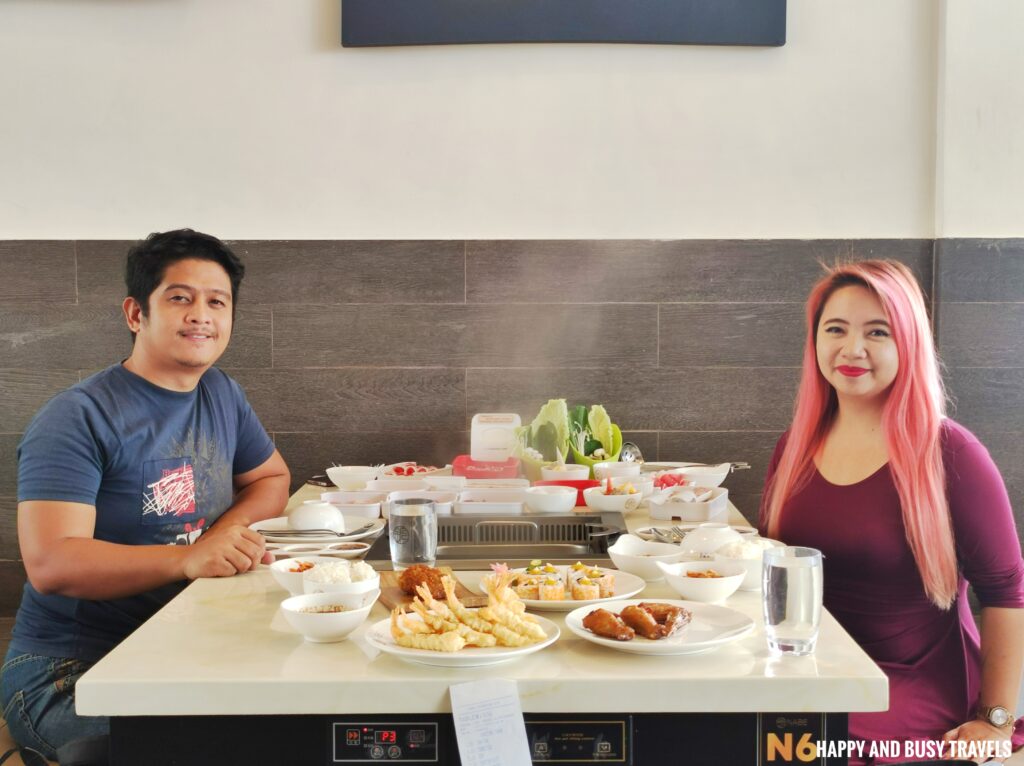 More exciting food and drinks reviews are at https://happyandbusytravels.com/category/food-and-drinks/ so do not forget to check it out!
Like! Follow! Subscribe! to our social media accounts: