Nanaw Cafe, Camiguin
If you ask me where to eat in Camiguin, Nanaw Cafe will be one of the first restaurants in my mind. Why? Because their dishes are delicious, the ambiance is excellent, and the service is good. Let me show you our dining experience.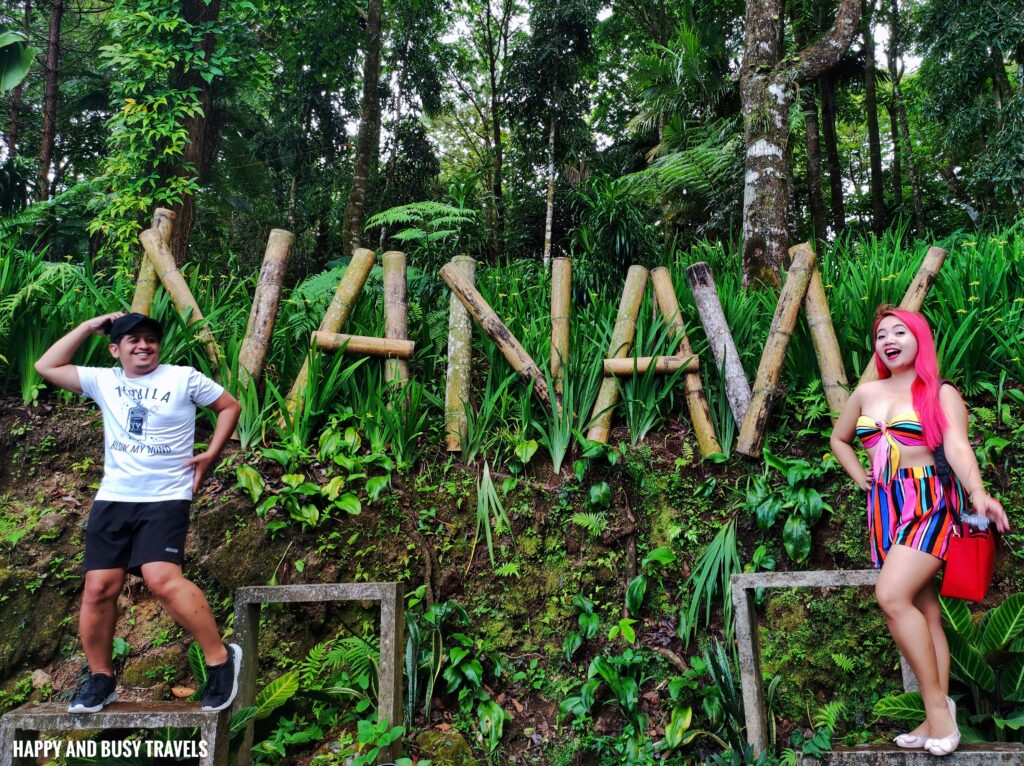 Important Information
Facebook: Nanaw Cafe
Operating Hours: 11 AM – 7 PM
Contact number: 0951 392 6828
Payment Options: Cash
Dining Options: Dine In, Take out
Address: Binunsaran, Mambajao, Camiguin
Google Maps Link: https://goo.gl/maps/
Nanaw Cafe's Ambiance
The restaurant is located along the road through the mountains, so they are a little bit high. It can not be seen easily from the road, but we had Kuya Lehman, our guide from L&M Camiguin Tour, so he knows where the restaurant is located.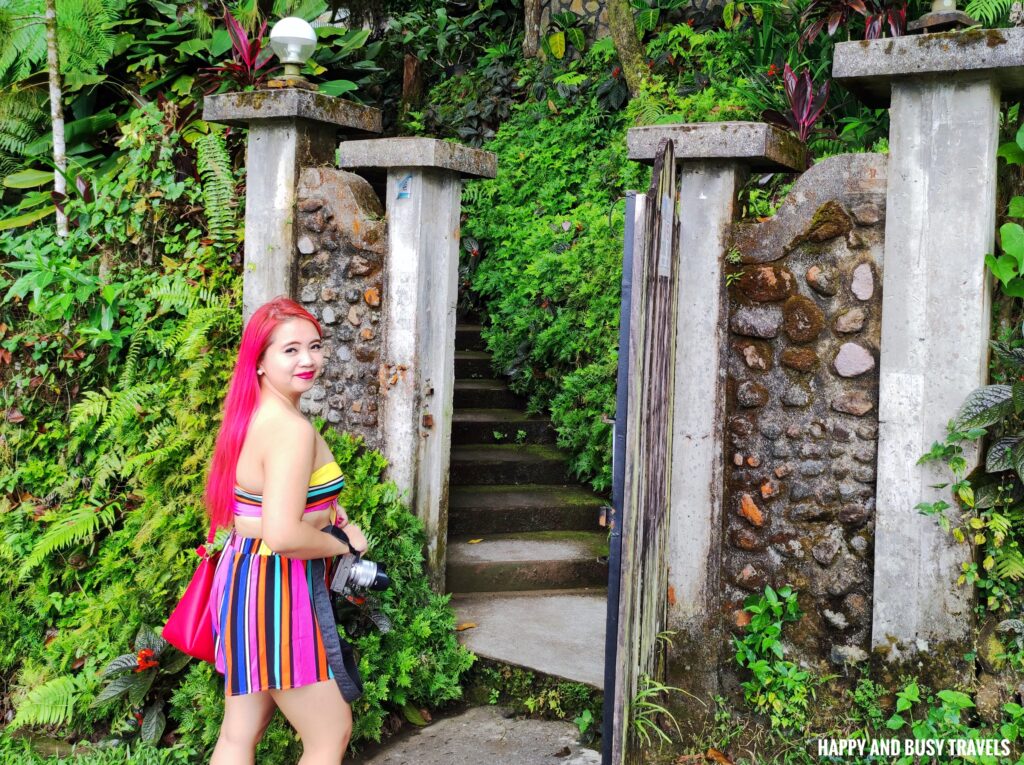 As soon as we entered the cafe, we already took a lot of pictures because it looks good already.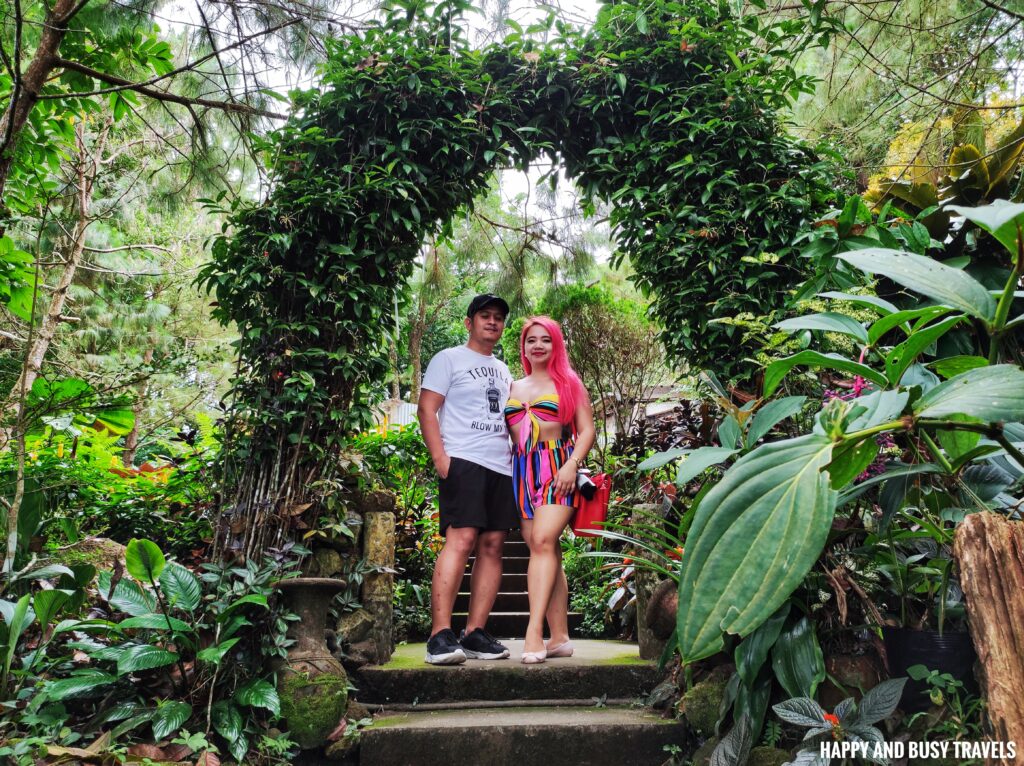 After going up the stairs, we saw the main dining area. It may be small, but it is dainty.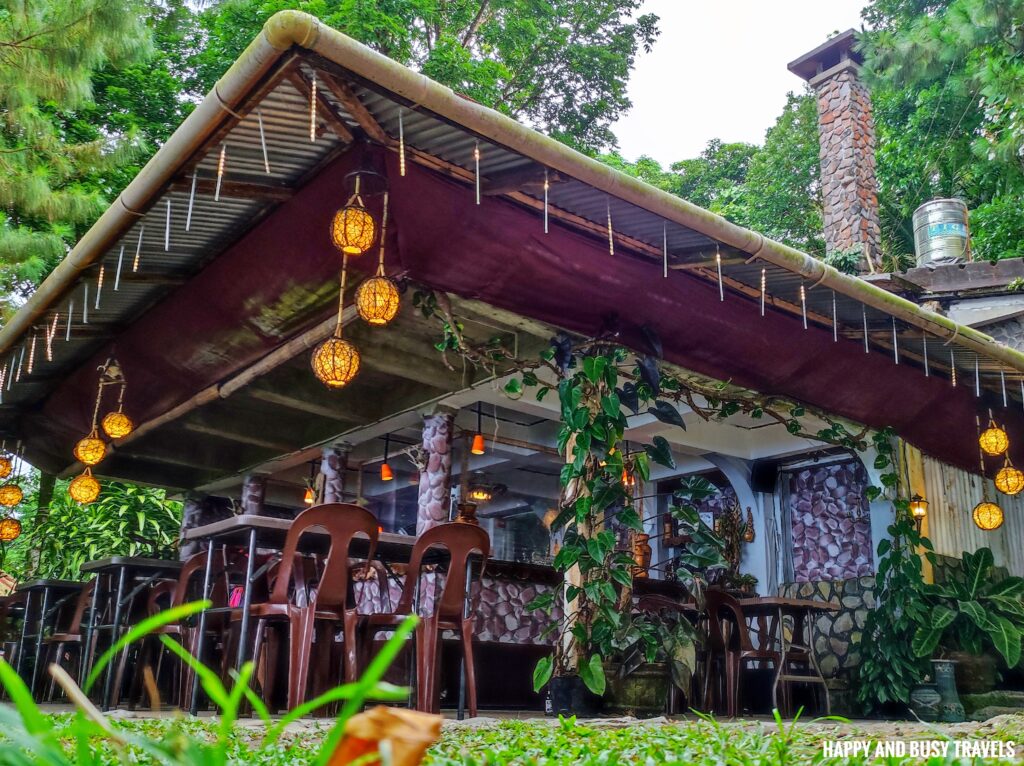 While waiting for our orders, we roam around the area and checked it out. There are a lot of spots where people can take their pictures.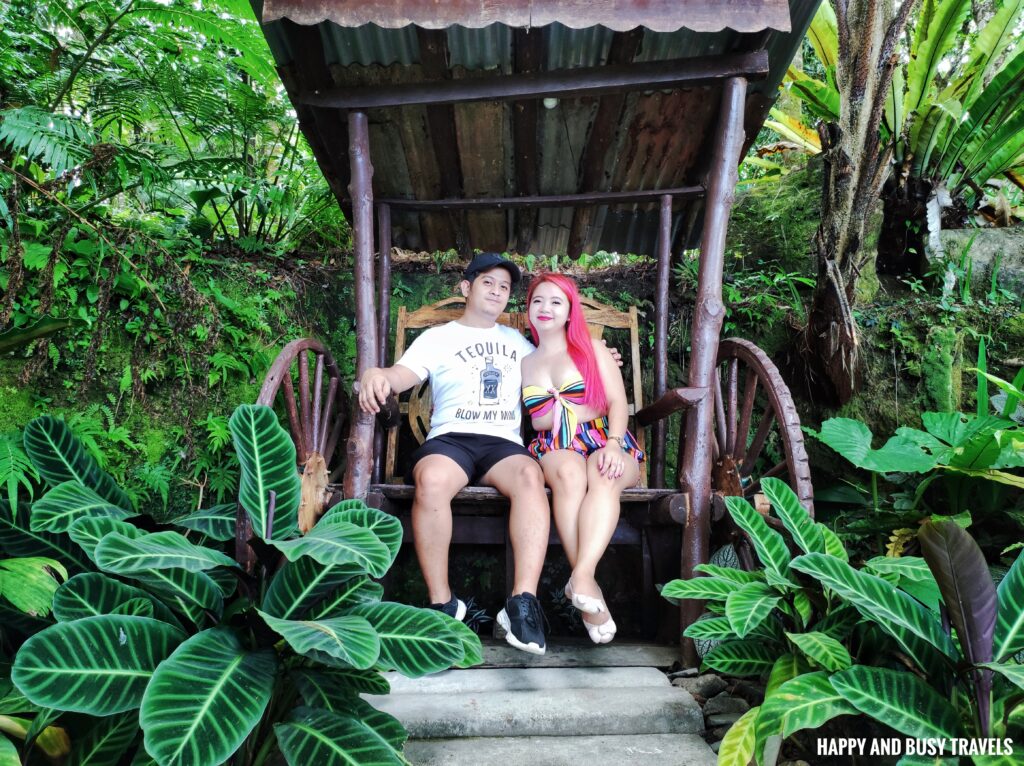 The whole place is lovely, there are a lot of plants and the temperature is cool. It's like I am in another province.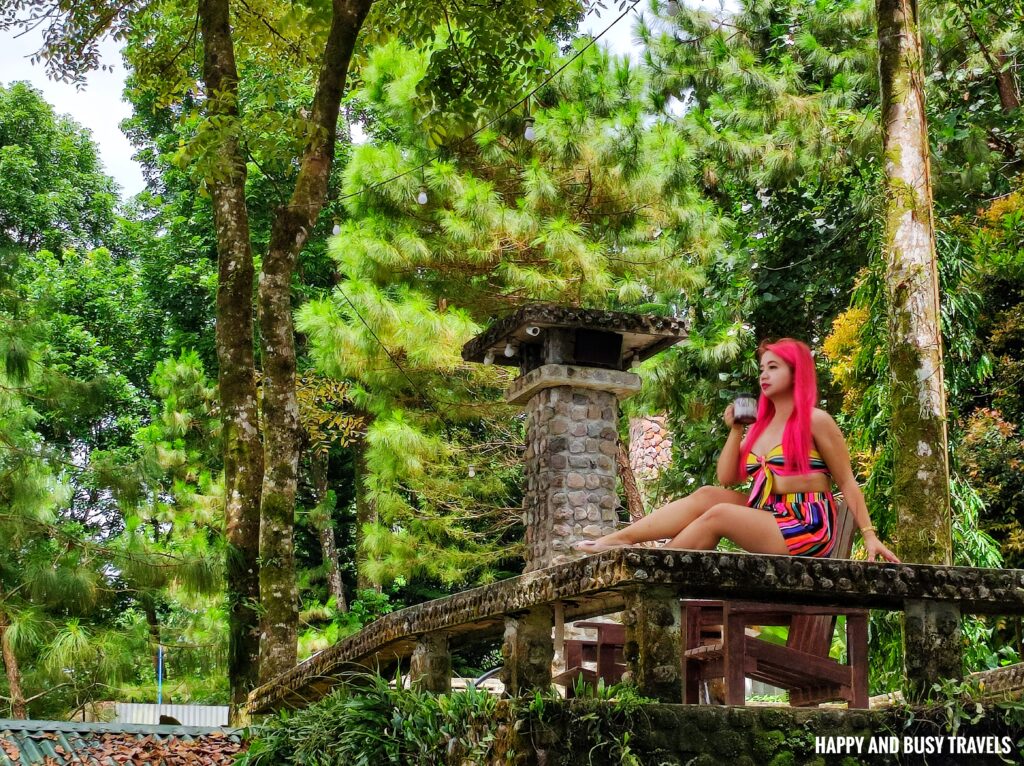 The temperature here is cold because generally, the temperature in this area of Camiguin is cold, and the whole restaurant is surrounded by trees.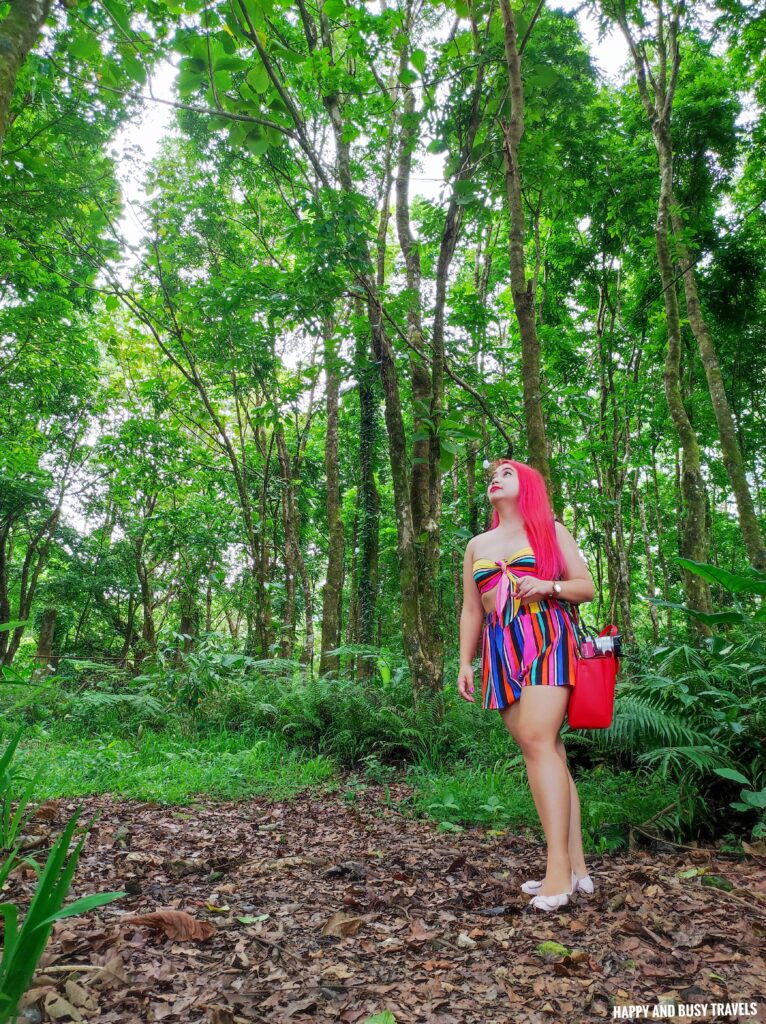 There is a small area near the plants which we have chosen to have our lunch. It looks so pleasant and we also think this is also a nice place to chill.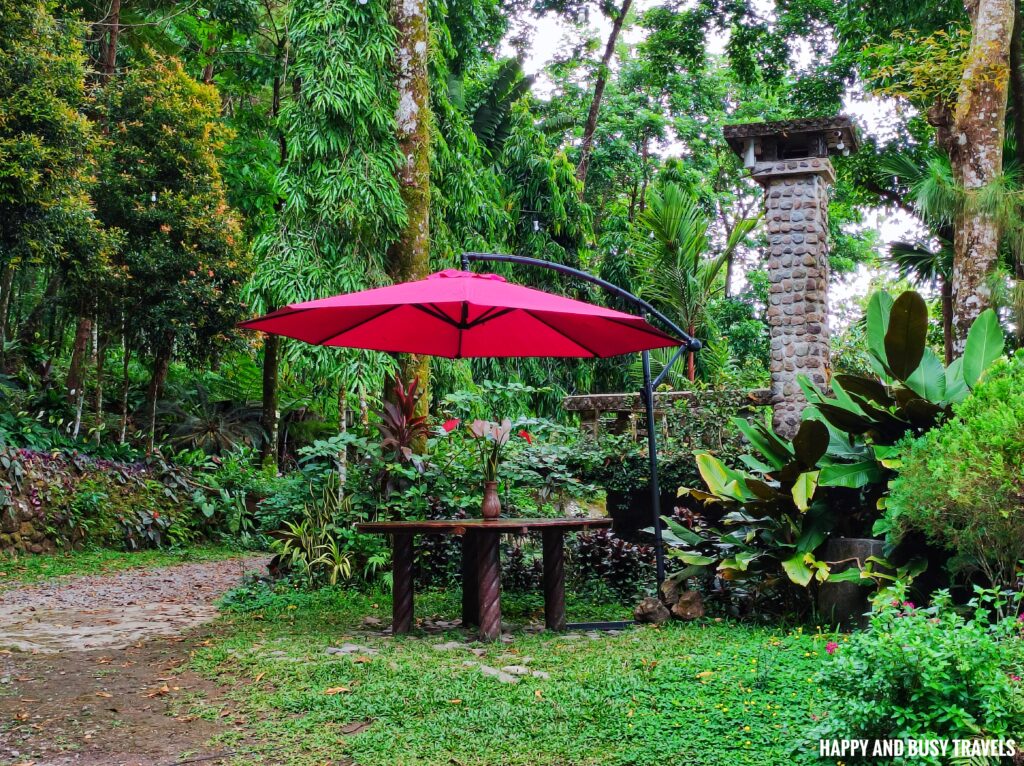 There are more pictures of the restaurant at the end of this blog, so check it out to see more.
Dishes of Nanaw Cafe
Here are some of the dishes that we tried.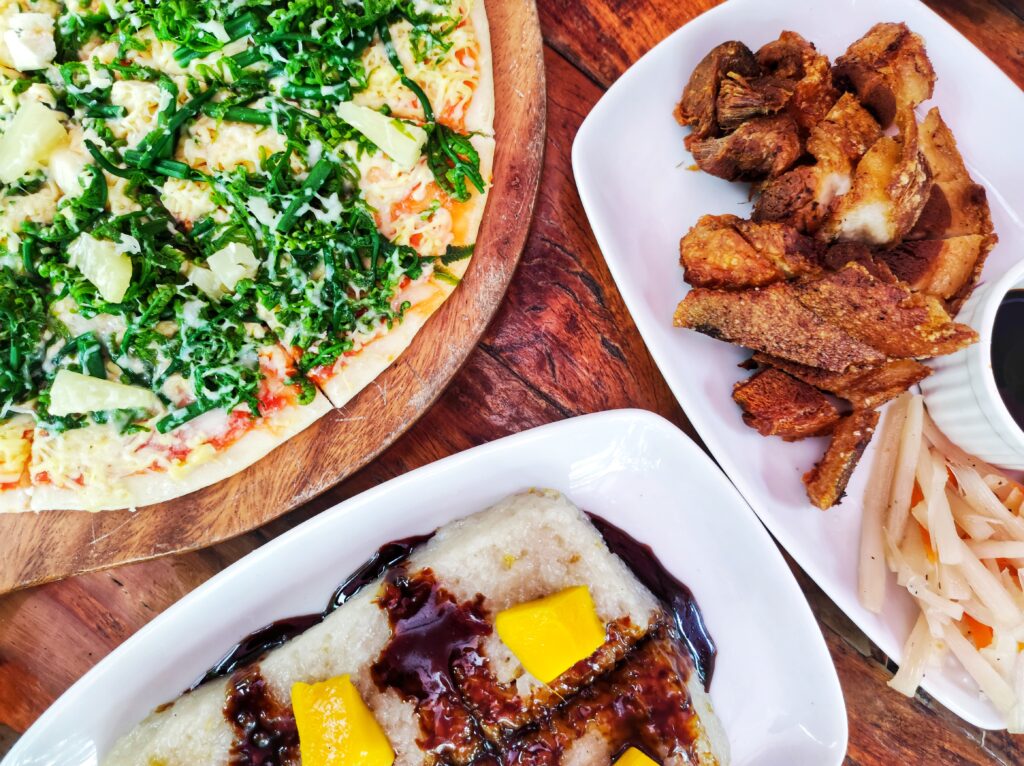 Vegetarian Pizza
People who love vegetables will love this pizza, it is made out of regular pizza dough, cheese, and tomato sauce, but it is topped with pineapples and green leafy vegetables. One order is good for 3 to four people.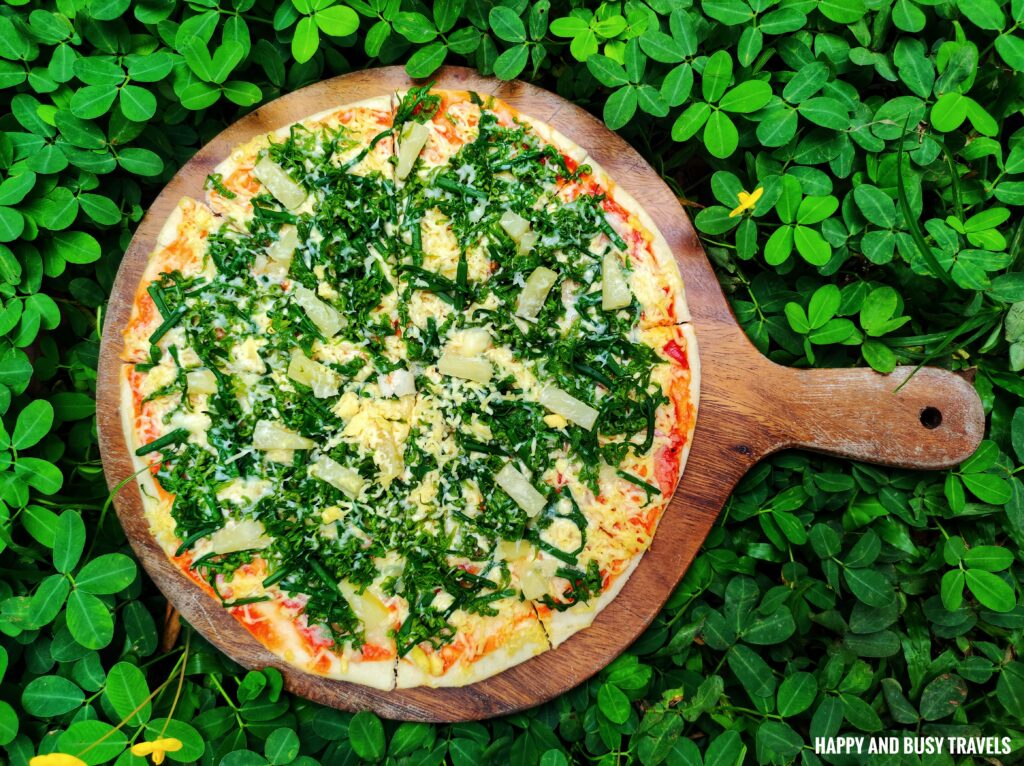 Personally, I love the pizza too. I do not like eating vegetables but I always try to taste different vegetable dishes to check if it tastes good. Well, this one tasted good and made me eat veggies… a lot of it.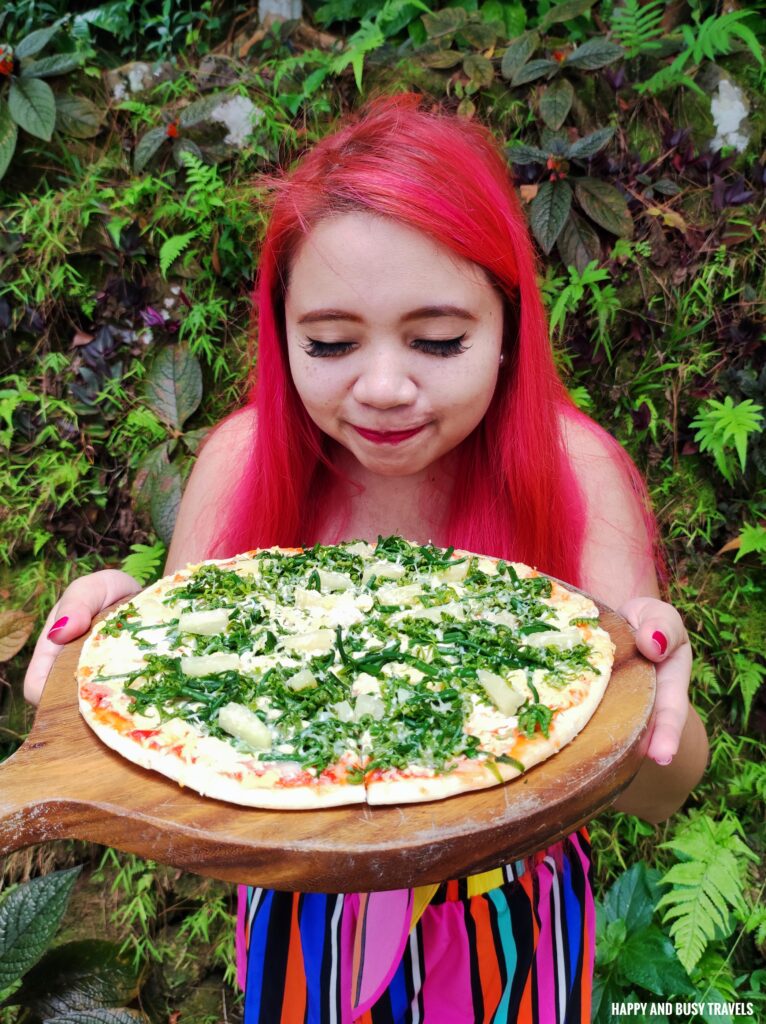 Grilled Fish
Next, we had Grilled Fish. I love how they plated this one, simple but pleasant to the eyes, and it is cohesive with the ambiance of the restaurant.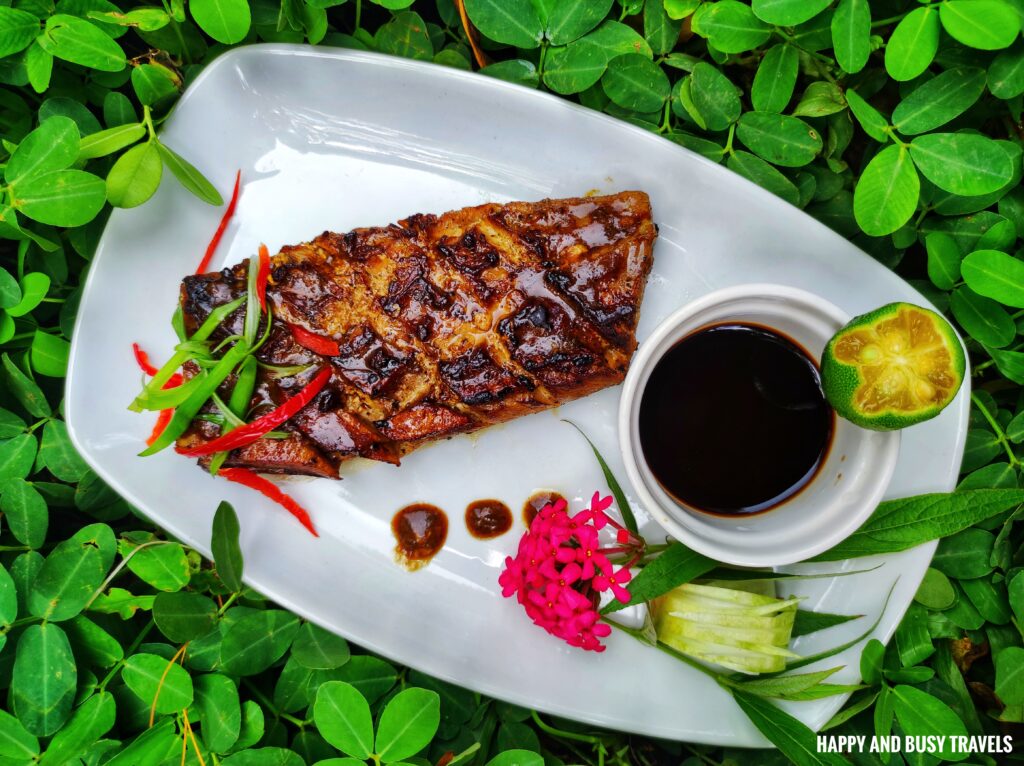 Each serving is good for 1 to 2 people, and the fish tasted good.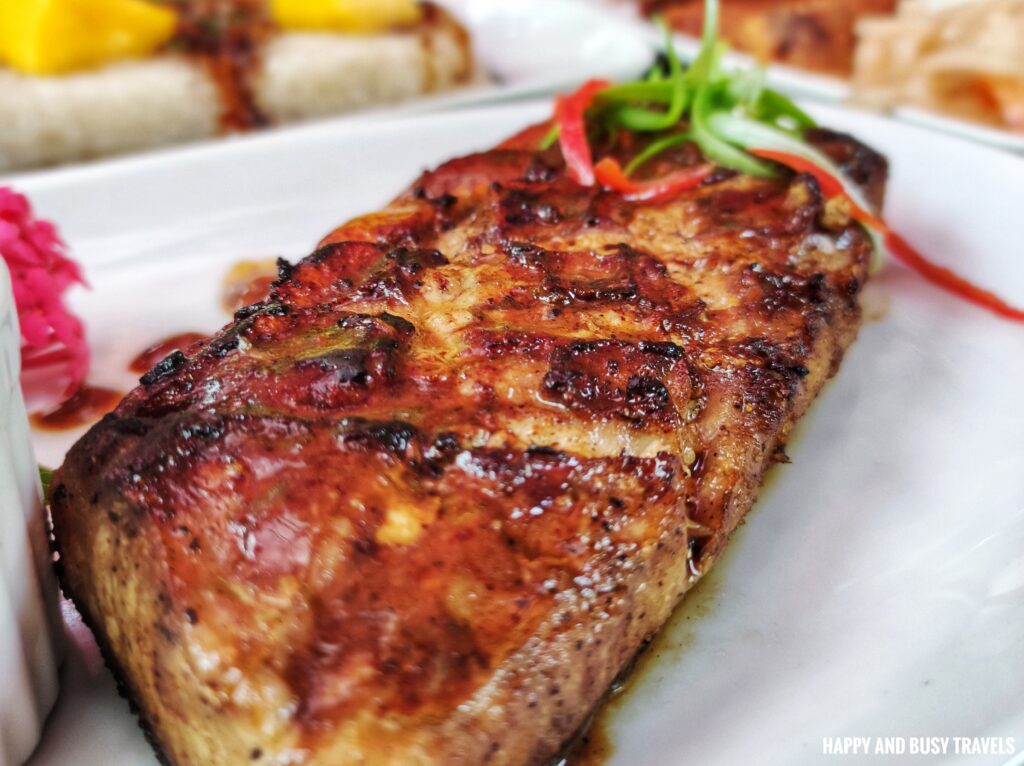 Lechon Kawali
Our all-time favorite Lechon Kawali is also available here. Of course, it is tasty and the skin is crispy.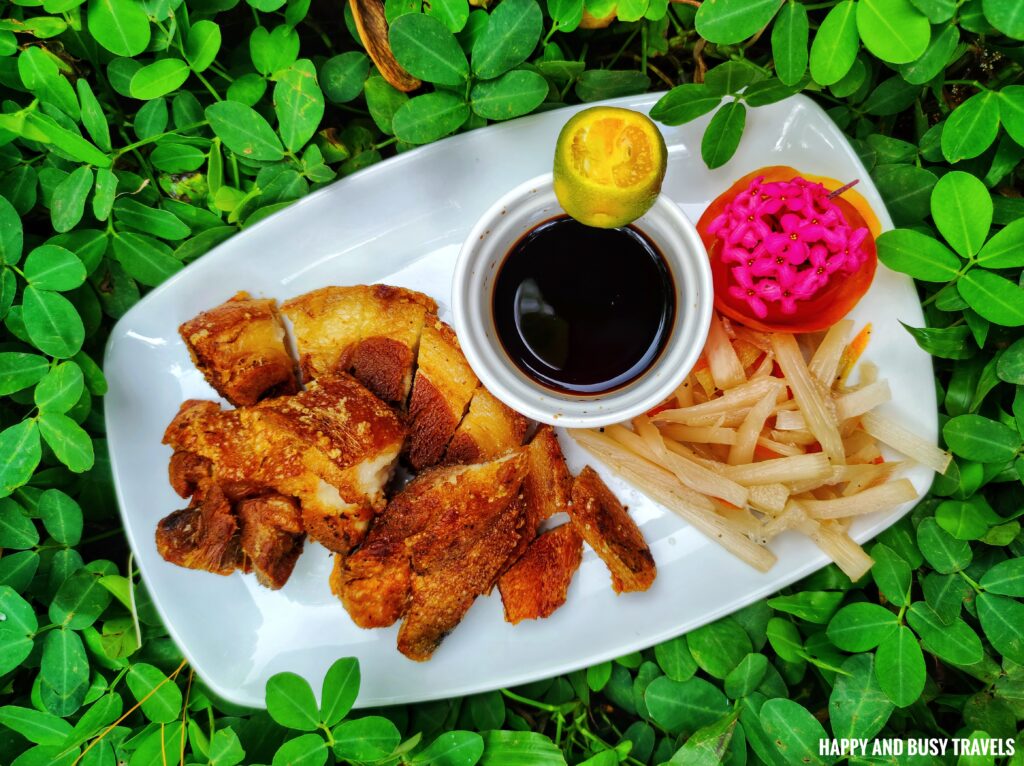 Each serving is good for 1 to 2 people.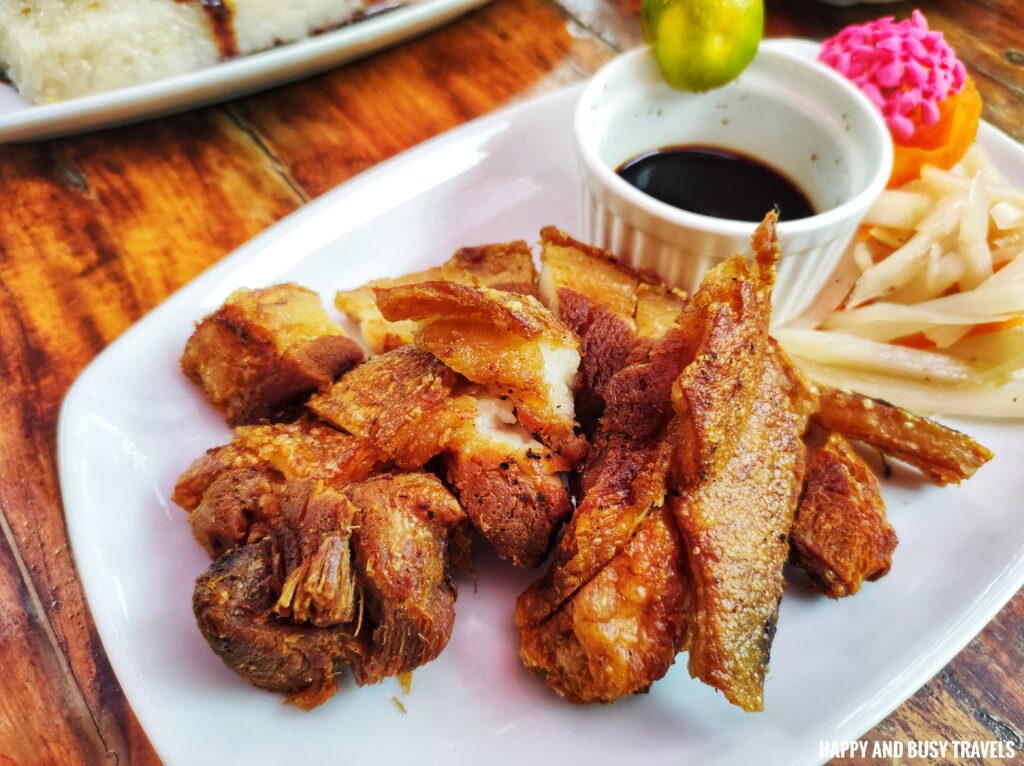 Puto Maya with Mango
For dessert or merienda (snack) their bestseller is this Puto Maya with Mango. Each serving is good for 2 to 3 people.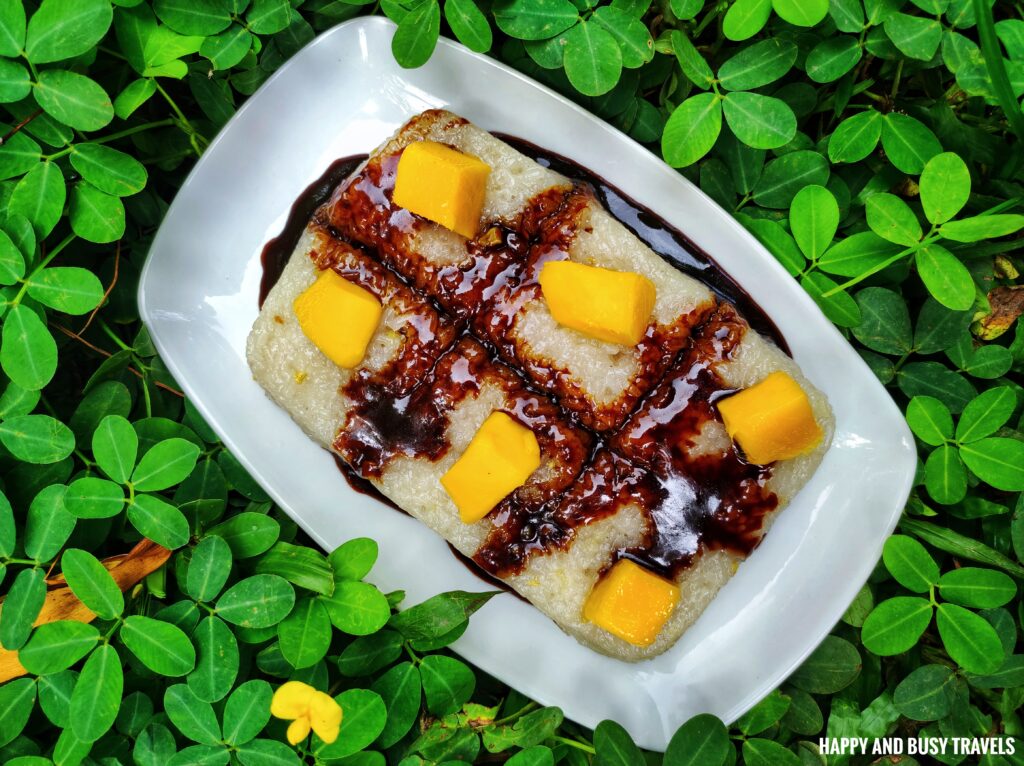 This dish tasted like the sticky mango rice of Thailand but it has a significant ginger taste. Kinda weird but all of the components, the brown sugar, mango, and rice works good all together.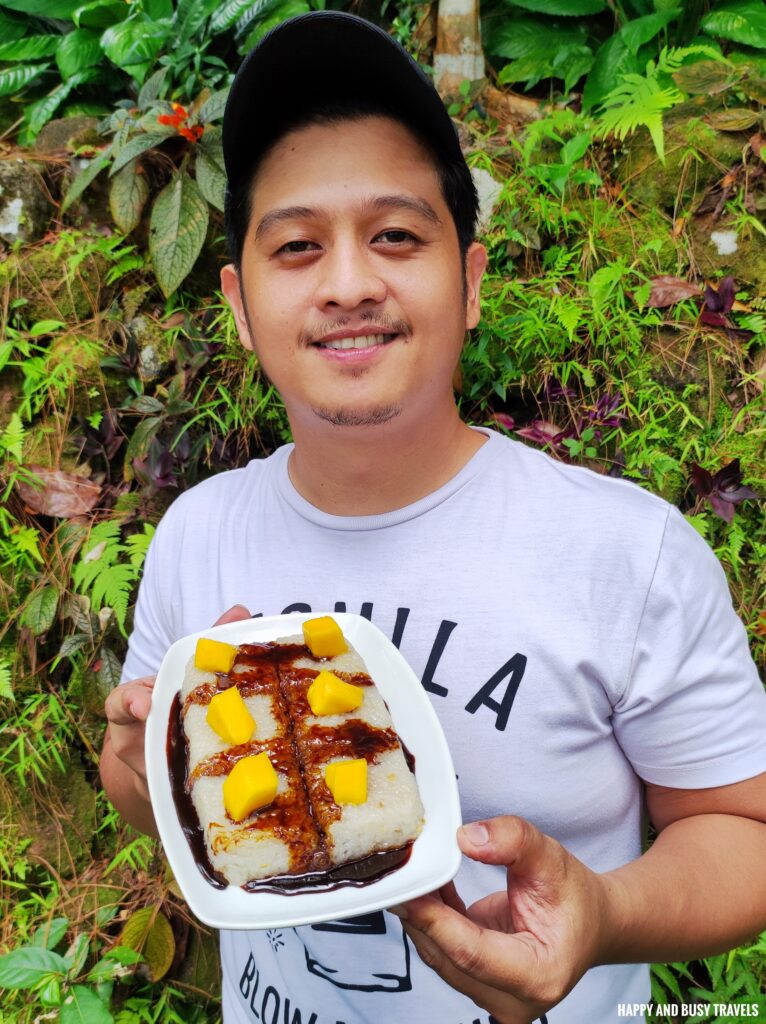 Ripe Mango Shake
We also ordered Ripe Mango Shake which is made out of real mangoes.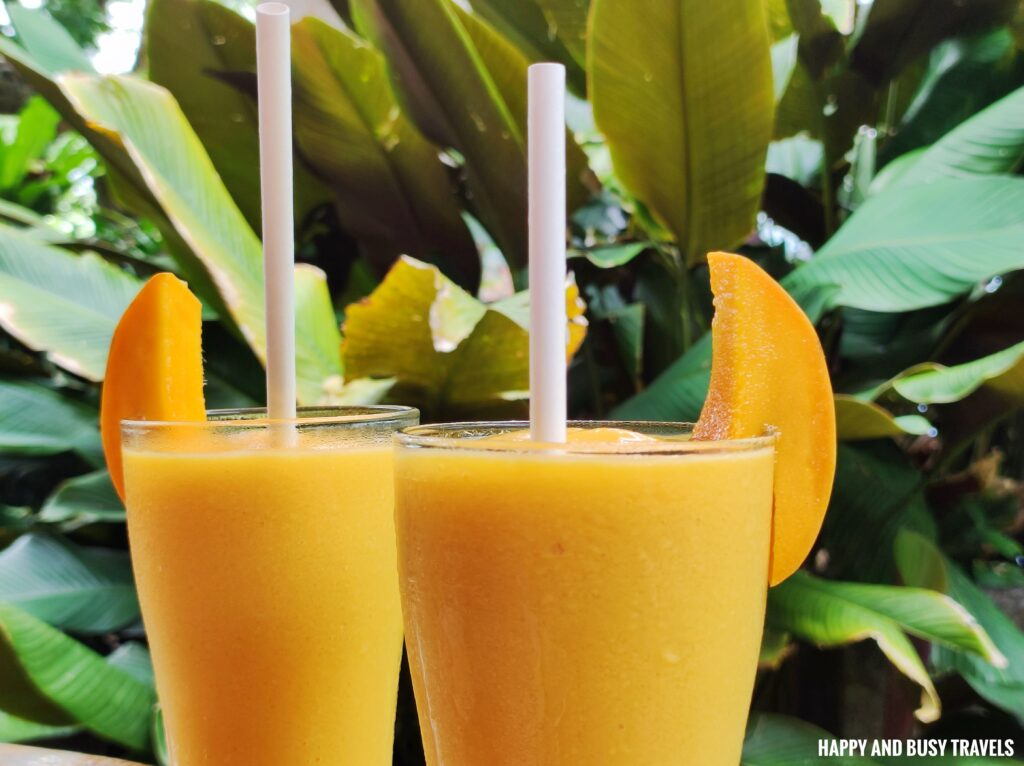 Sikwate (Hot Chocolate)
Finally, we also tried Sikwate which is hot chocolate made out of pure tablea.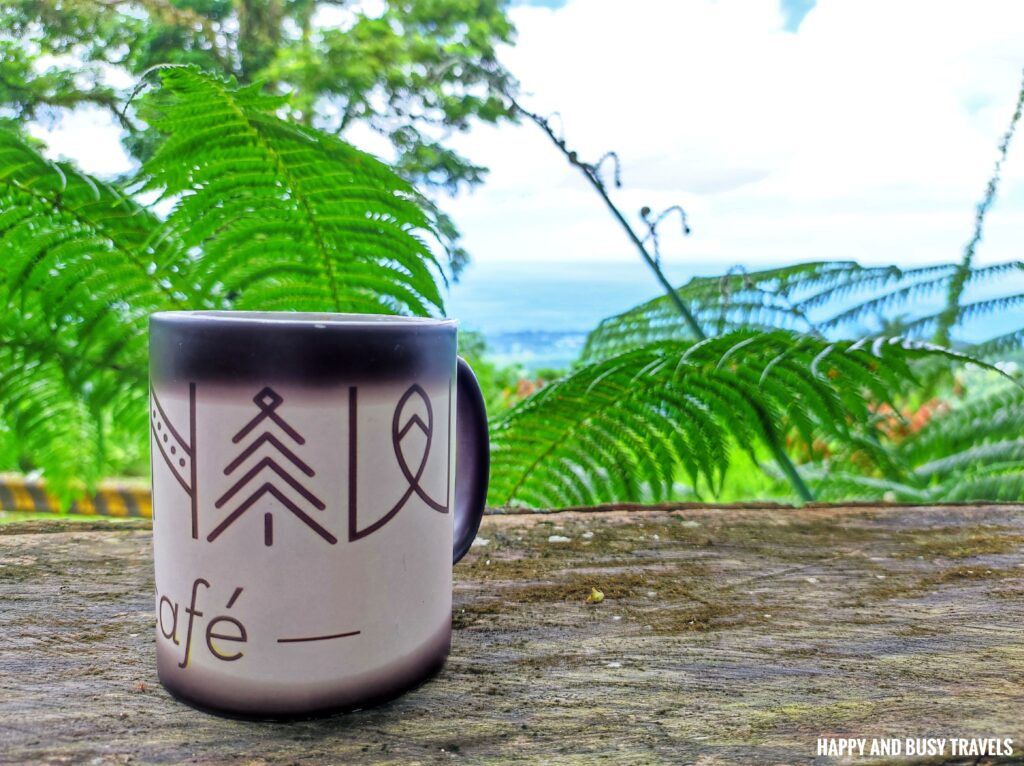 This drink is perfect for the cold weather.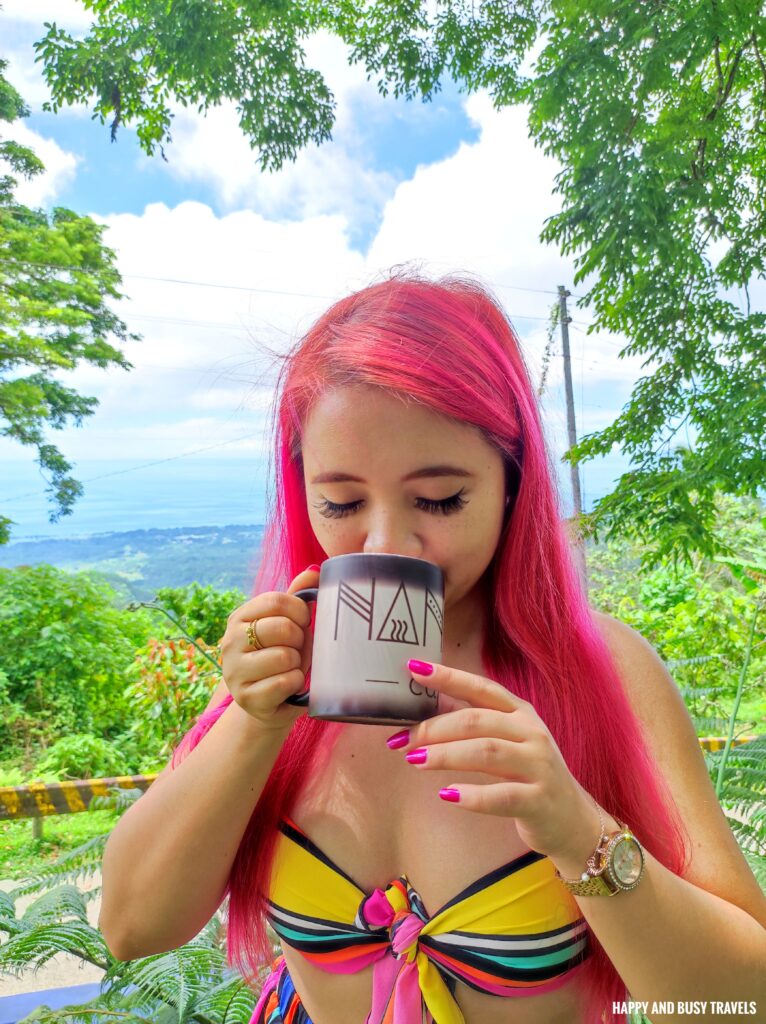 More Photos Taken at Nanaw Cafe
Here are more pictures taken in the restaurant to show you how nice it is to dine there.
Menu of Nanaw Cafe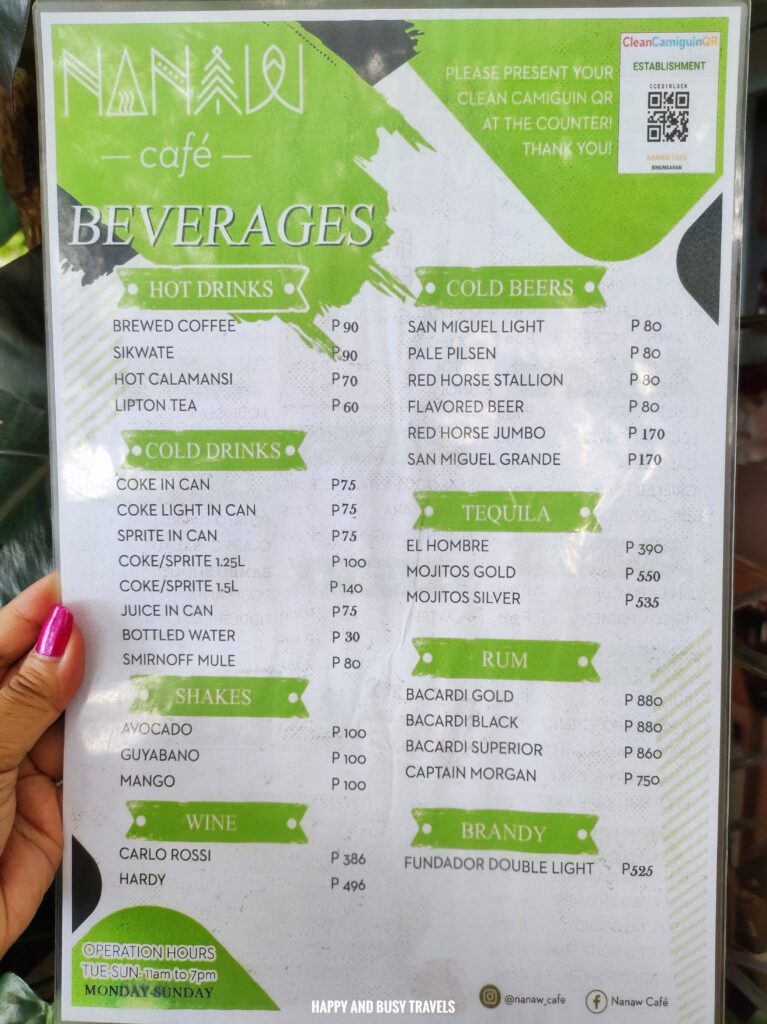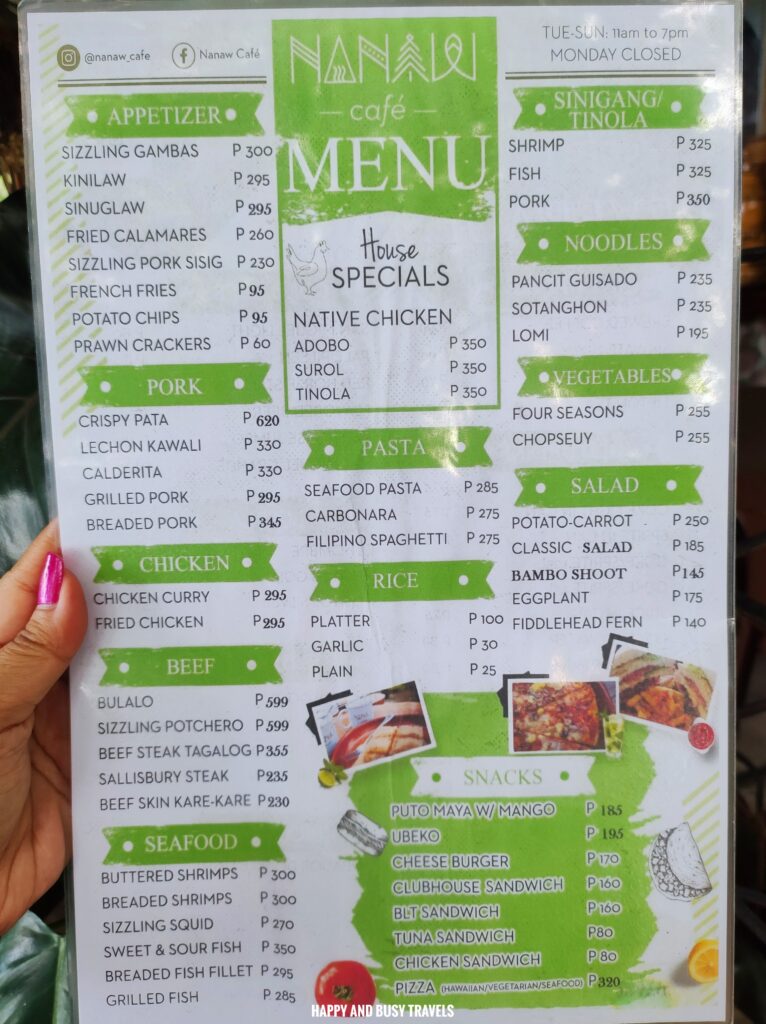 Happy and Busy's Smileys for Nanaw Cafe
Overall, Busy and I enjoyed our dining experience in Nanaw Cafe. We find the restaurant very peaceful and we need this exactly for our vacation in Camiguin.
Food
Everything is delicious
Location

The restaurant is a bit hard to reach because it is in the mountain, but it is reachable by motorcycle or any private vehicle.
Ambiance

Perfect! If we could stay longer, we will. But, we have to go because we have to see other places.
Value for money
Service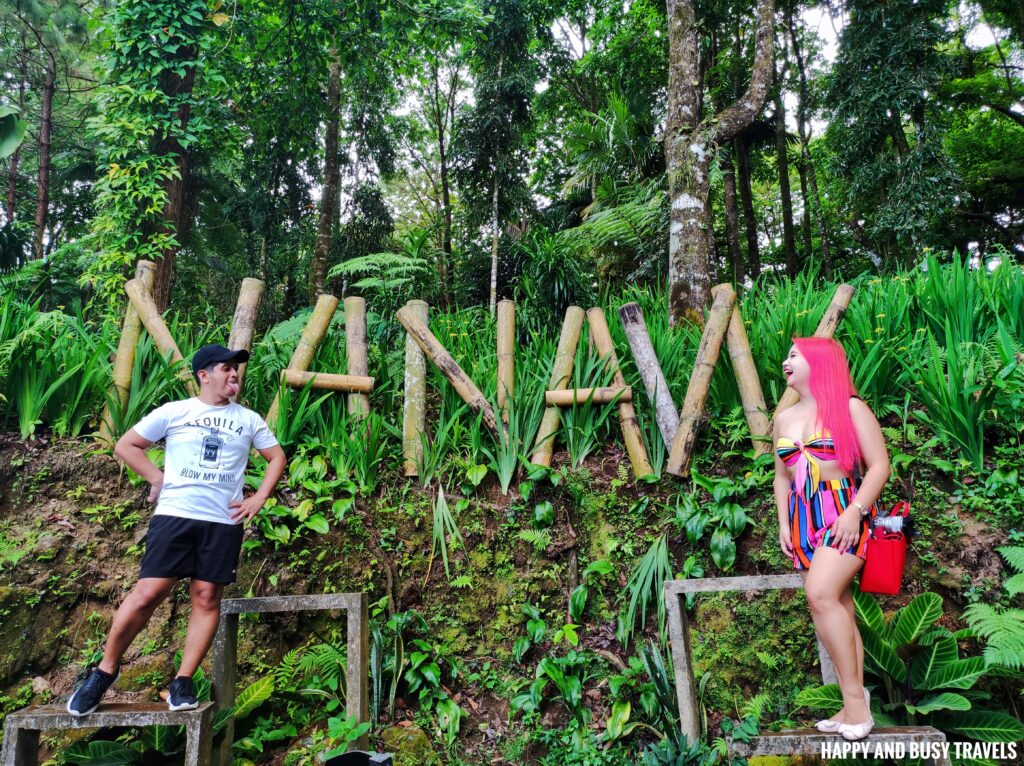 More exciting food and drinks reviews at https://happyandbusytravels.com/category/food-and-drinks/ so do not forget to check it out!
Like! Follow! Subscribe! to our social media accounts: