The Beehive Camiguin Driftwood Cafe
After a tiring day, Busy and I went to The Beehive Camiguin Driftwood Cafe to chill, watch the sunset, and eat our dinner. We are actually late because the cafe closes early, but the staff are still very welcoming and jolly to prepare our dinner.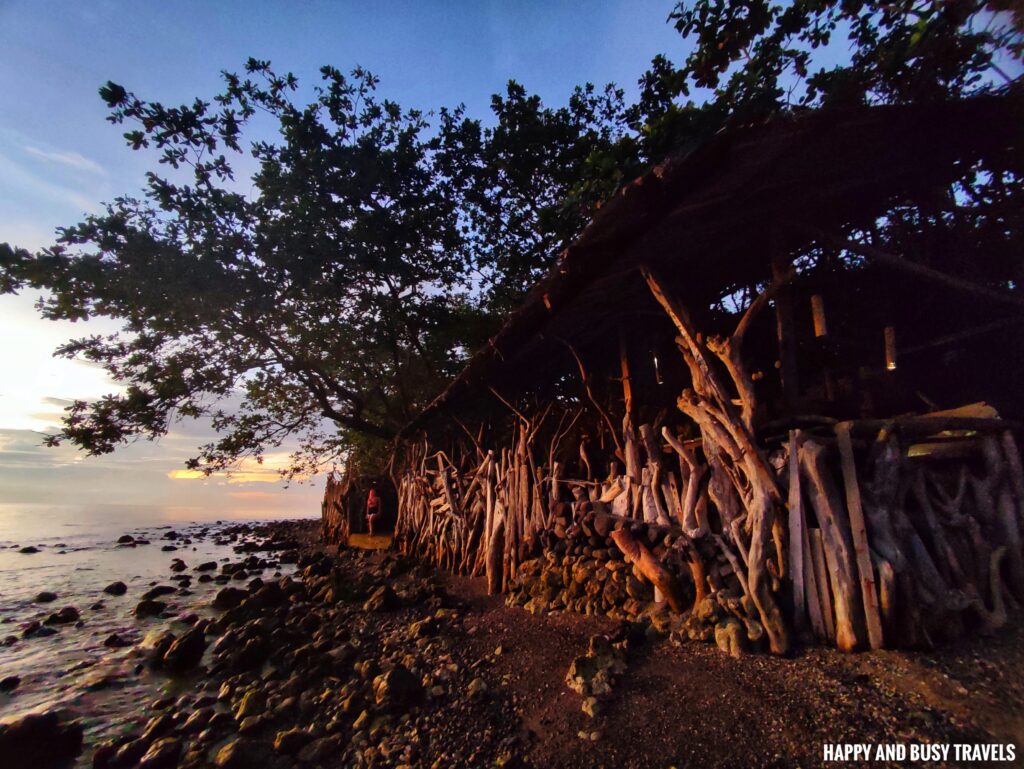 Important Information
Facebook: The Beehive Camiguin Driftwood Cafe
Operating Hours: 9 AM – 6 PM
Contact number: 0951 654 6767
Payment Options: Cash
Dining Options: Dine In, Take out
Address: Catibac, Catarman, Camiguin
Google Maps Link: https://goo.gl/maps/
Inside the Cafe
The cafe is a little bit away from the main road, so it's easier to follow the map to locate them. It is already a bit dark because the cafe is originally made for morning operations. Our bad, we were late and didn't know that they close early.
Everything looks cool! It really follows the theme "driftwood." Tables, chairs, and the place is mostly made out of driftwoods.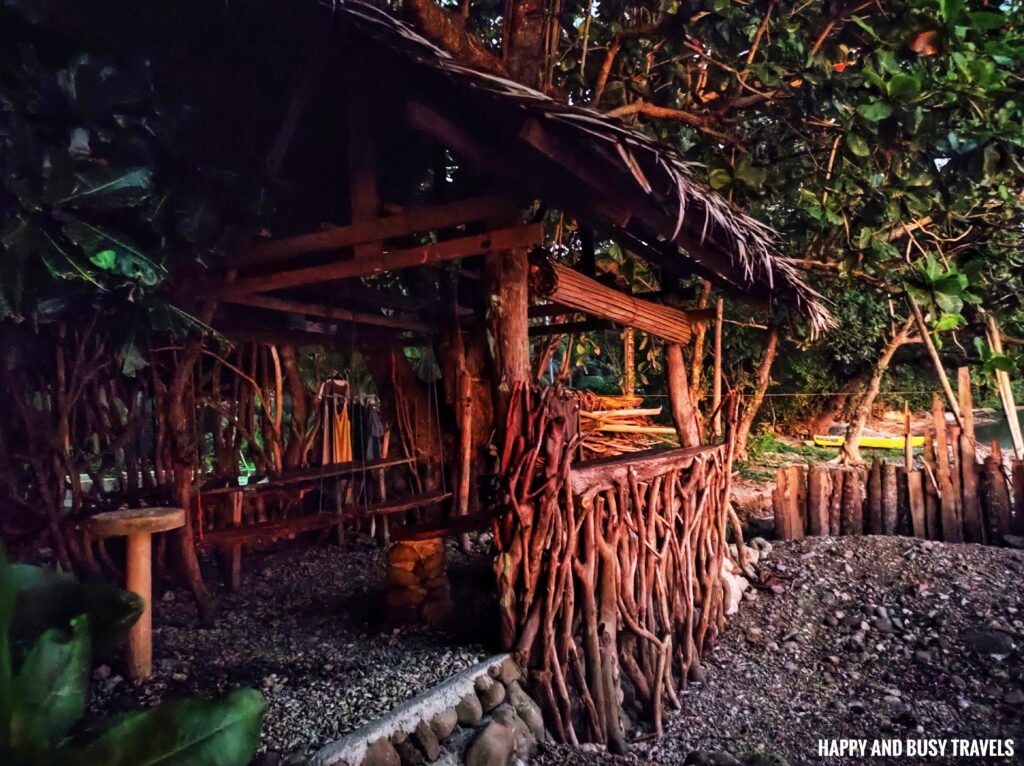 Their counter looks cool too.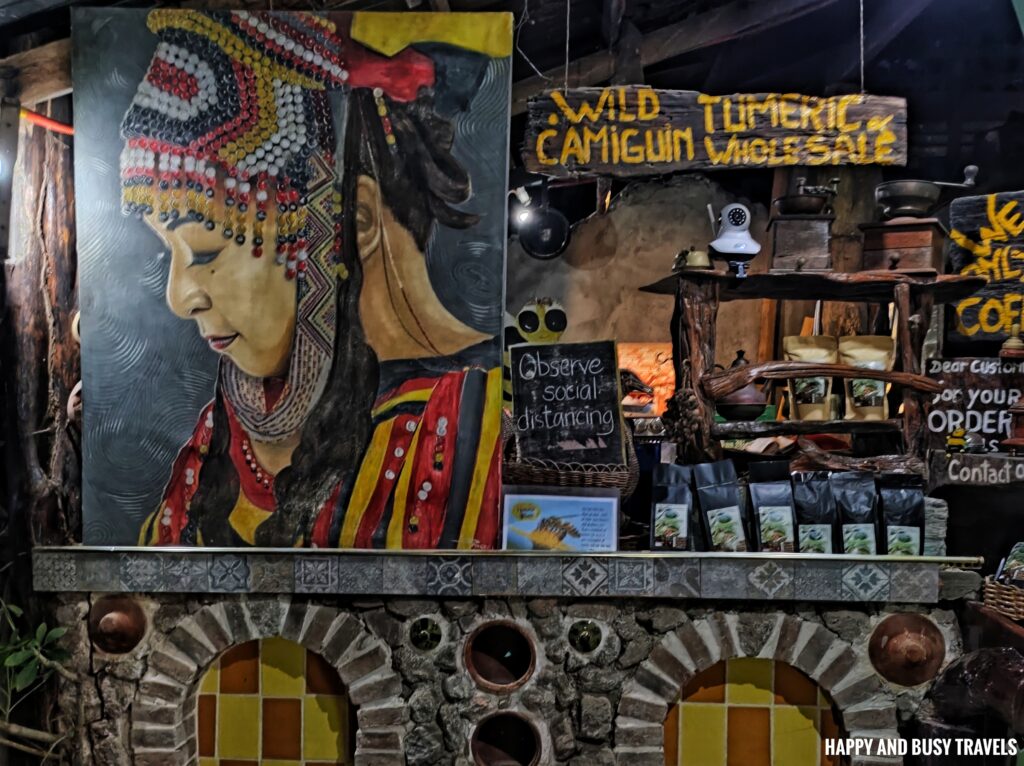 It is also nice how they arranged the cafe. Just look at this billiard table with mugs above it.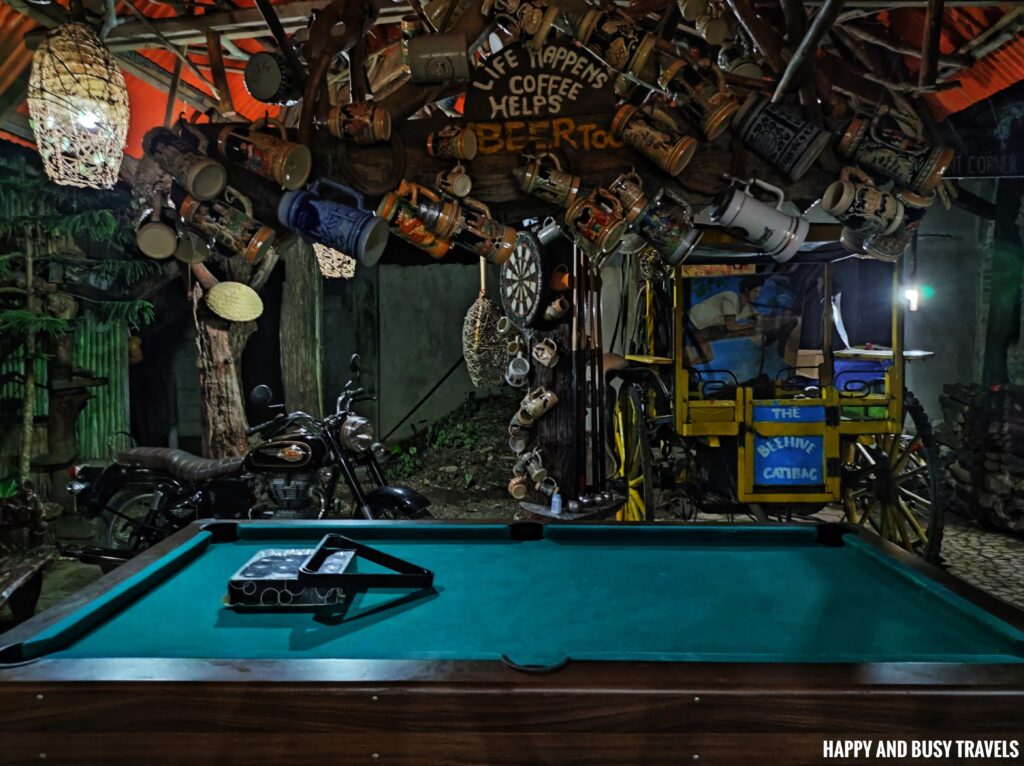 Love the tiles too, there are bees and flowers on it.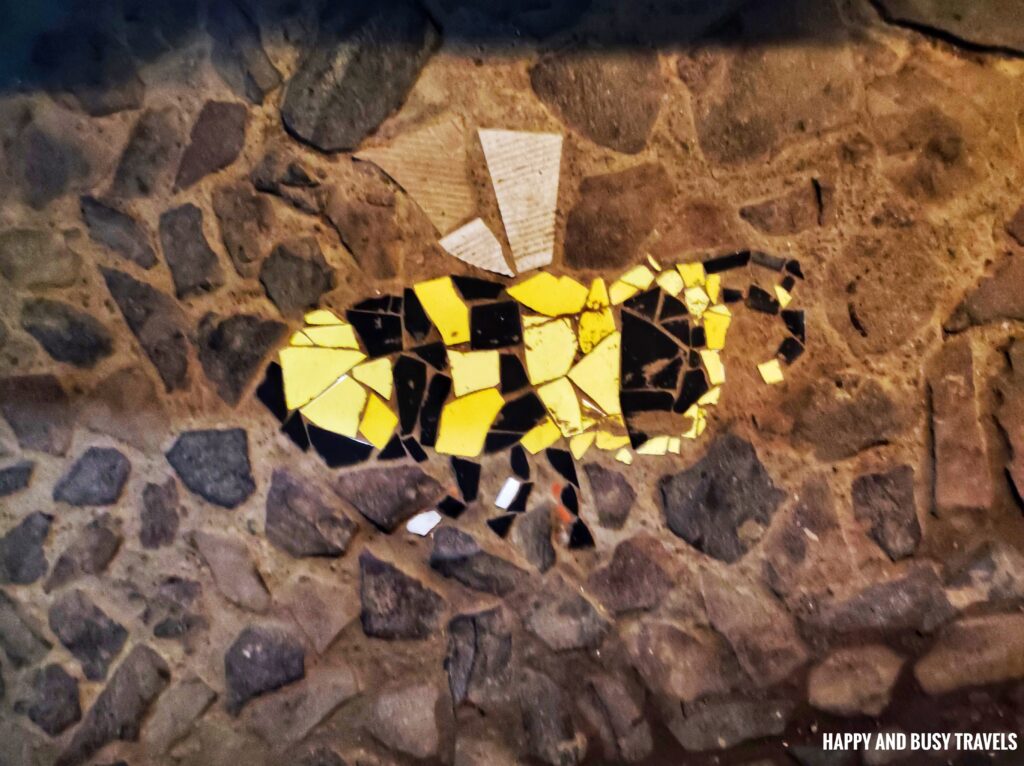 After checking the cafe out, we were ready to order from the beezy bee.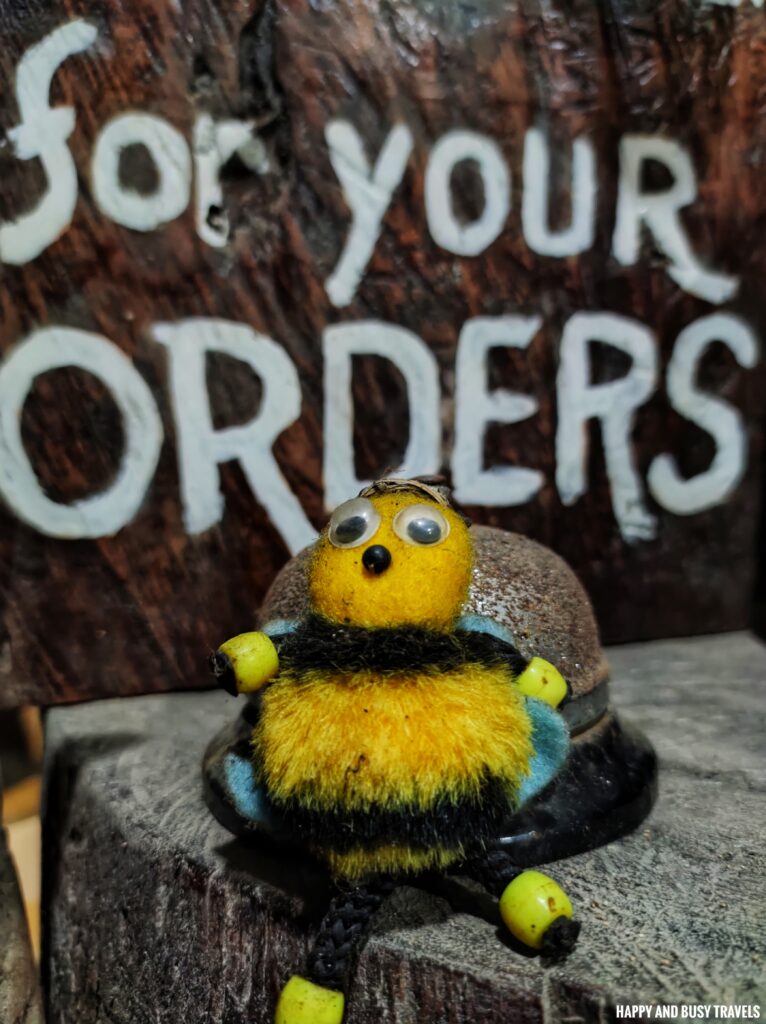 Dishes of The Beehive Camiguin Driftwood Cafe
Honeycomb Cookie
First, here is a Honeycomb Cookie to start your day. It's so cute and it follows the beehive theme. If you are on a diet this will suit you, it is not sweet, and it has oats and raisins.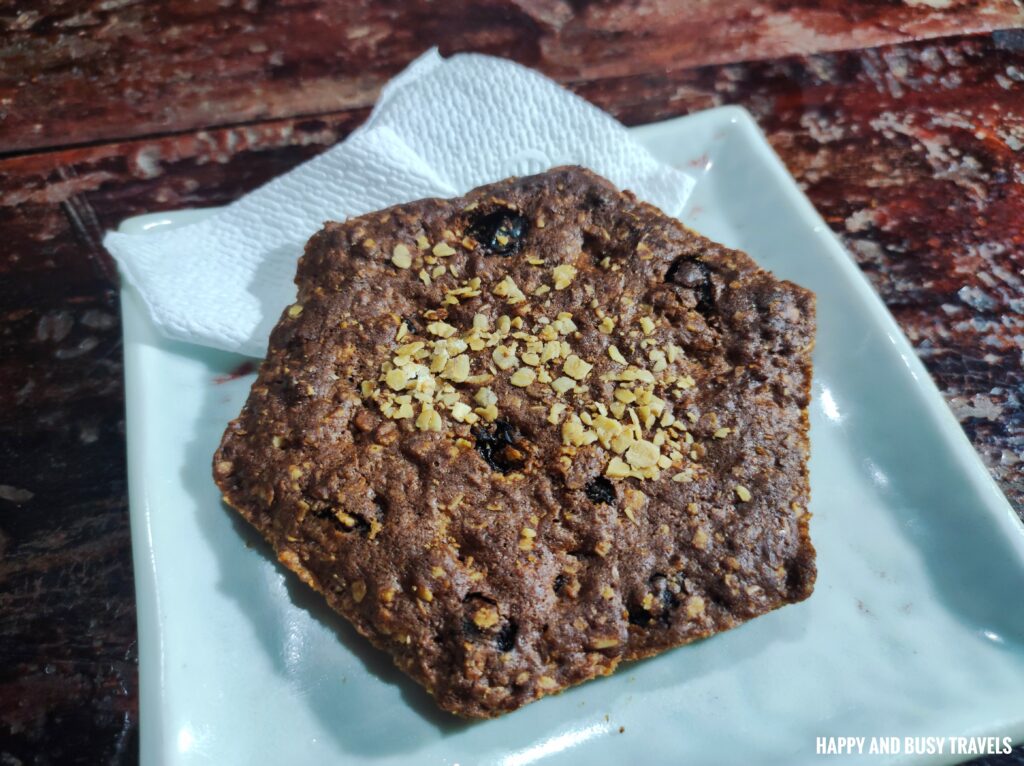 Vegetarian Burger
Vegetarian guests will enjoy their dining here because they also have dishes which are vegetarian friendly just like this one. This tasted good and I do not know what vegetable was used in the patty.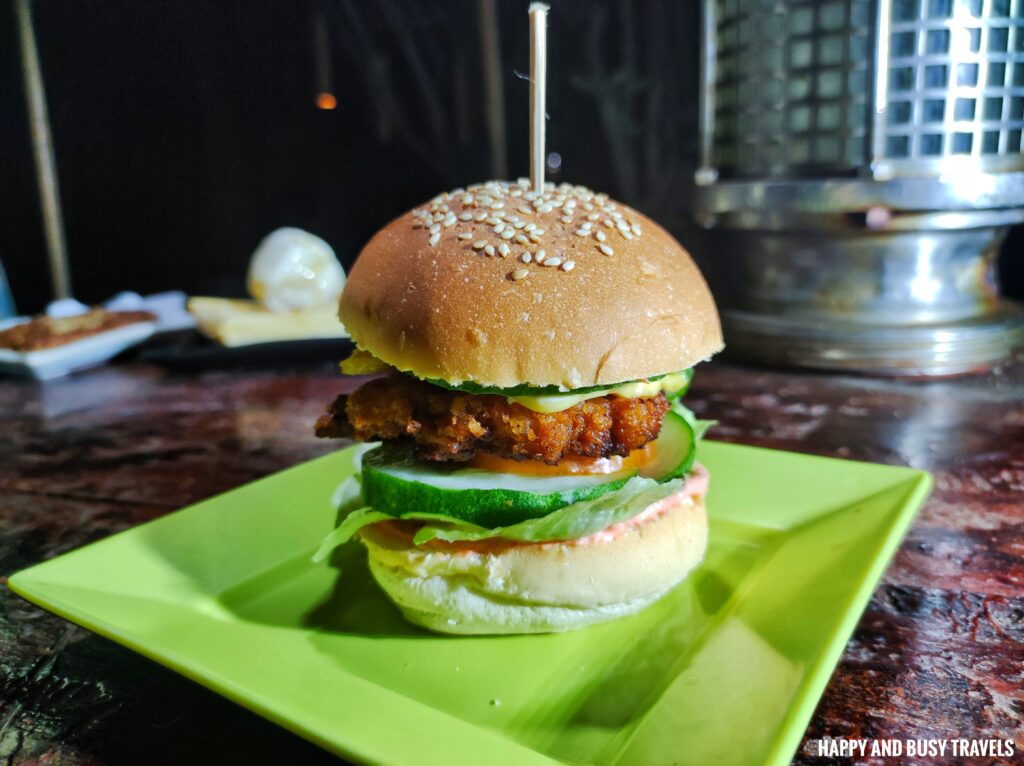 Chicken Burger
This one is one of the best sellers of the cafe, the Chicken Burger. It is made out of the usual bread, veggies, and of course the Chicken patty. If you prefer a delicious but simple burger, this one is for you. It is also very affordable, so those who are in a limited budget can still enjoy a yummy meal.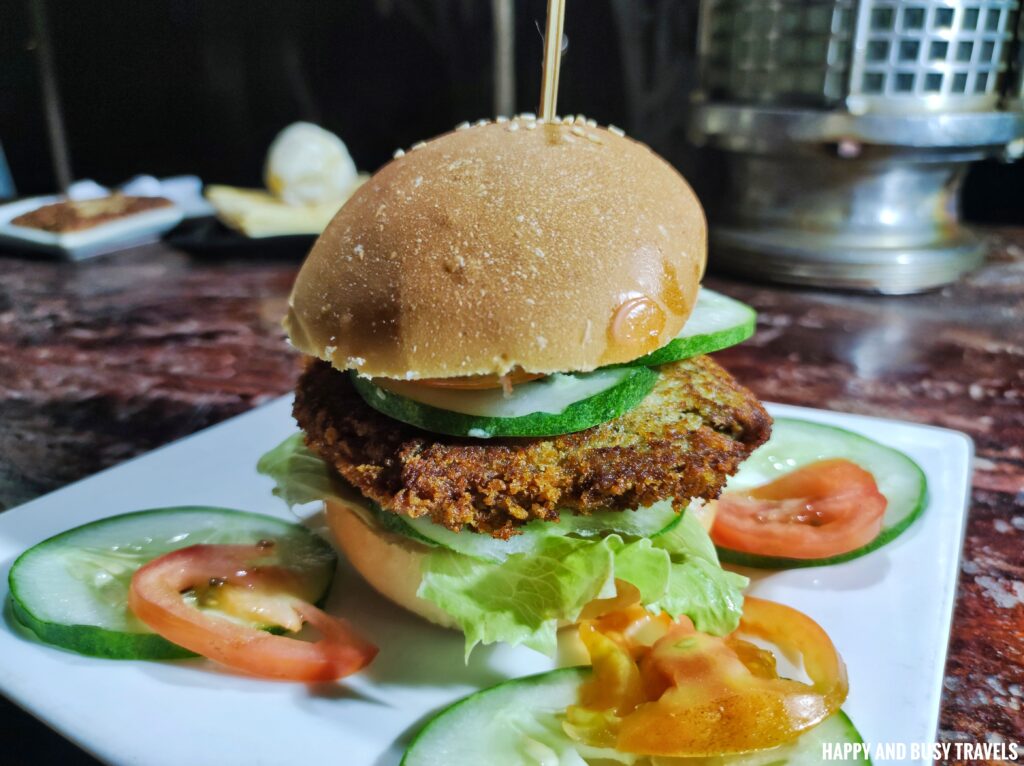 Chicken Bacon Burger
Just add a few more bucks and you can avail this upscale burger, the Chicken Bacon Burger. Of course this is my favorite! No one can go wrong with Bacon.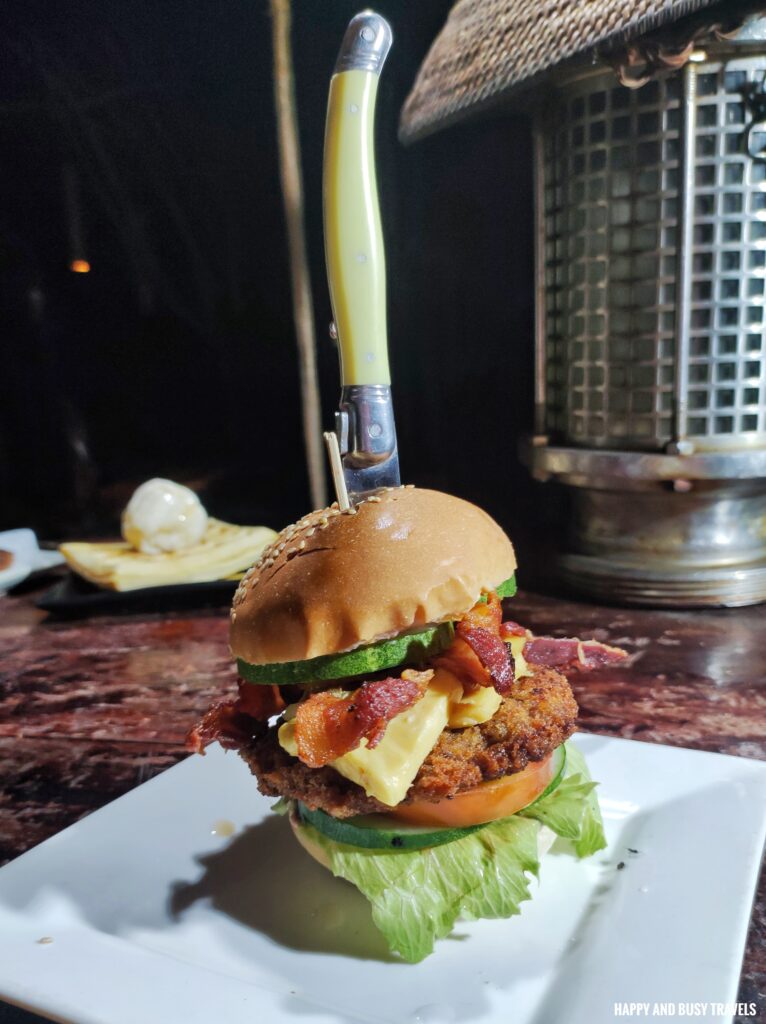 Just look at it, it has the usual Chicken Burger ingredients but cheese and bacon strips were added.
This dish is served with a large knife stabbing the burger, so we used the opportunity to take a photo session with it. It goes well with the darkness of the night.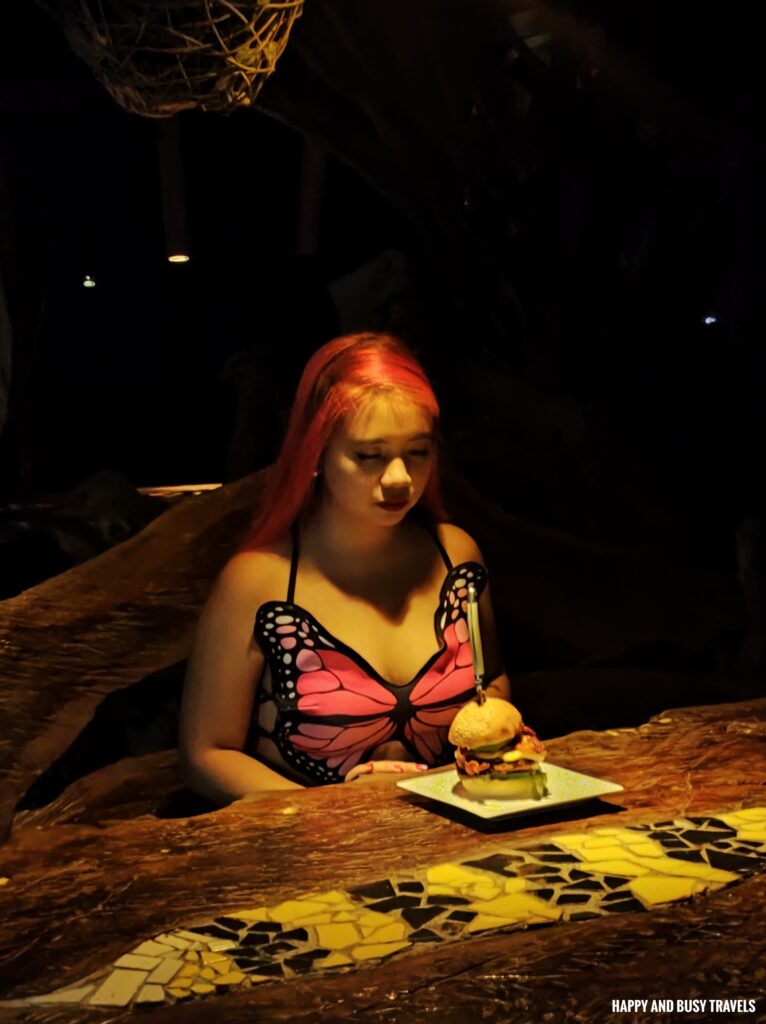 Waffle Ice Cream
For dessert, we ordered a Waffle with Ice Cream on top. You can order a waffle only, but of course it is nicer if we add a scoop of Ice Cream. The cafe serves different unique flavors of Ice cream, just like this one, this is Guyabano Flavor.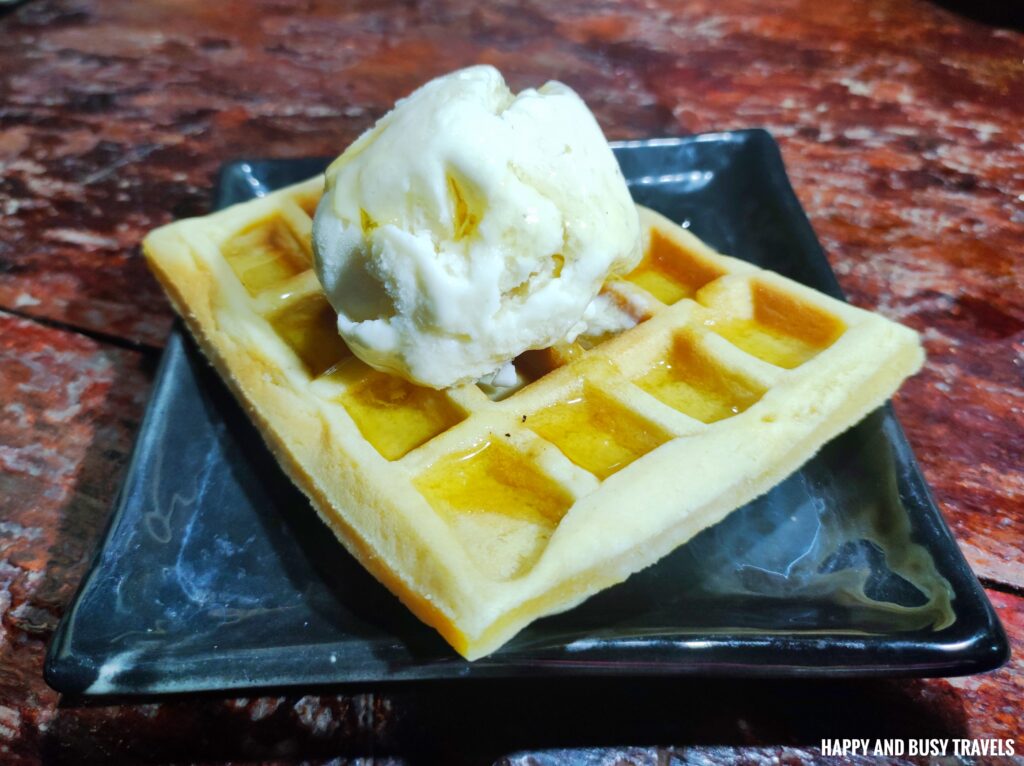 Acovado and Mango Shake
Busy and I tried their shakes too, it tasted soo good because it is made out of real fruits.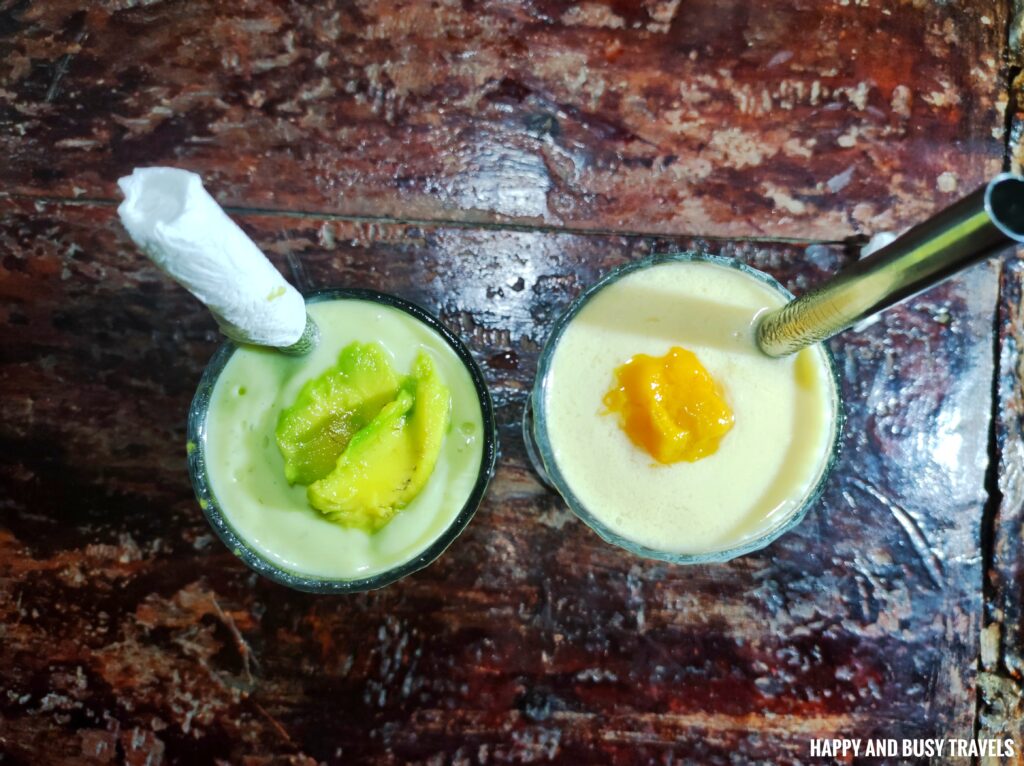 Coffee
There are various coffee served here in the cafe. Perfect to end your dining experience.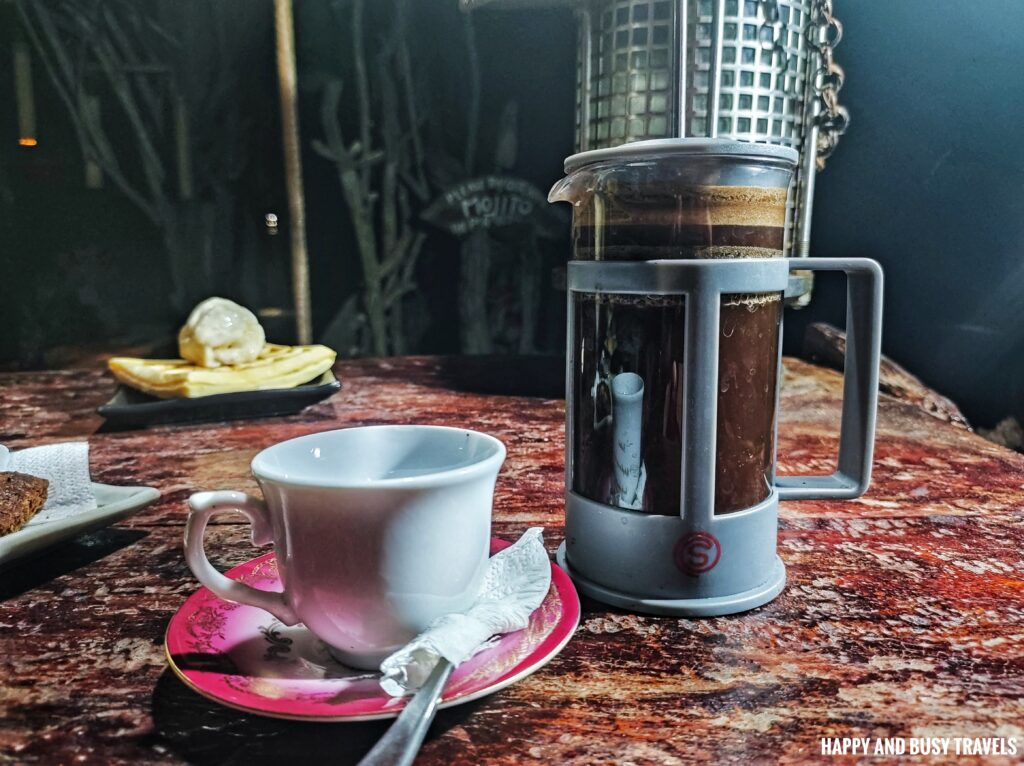 Other drinks
If you want to try unusual liquor flavors, you can also order a shot of these.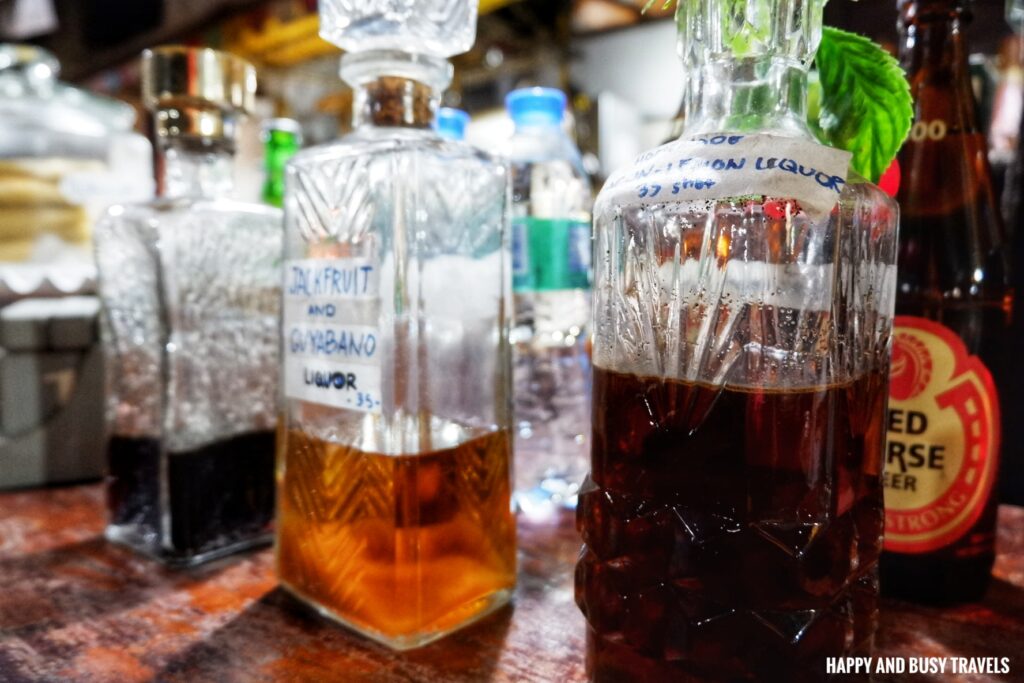 Also, there are various tea flavors here too.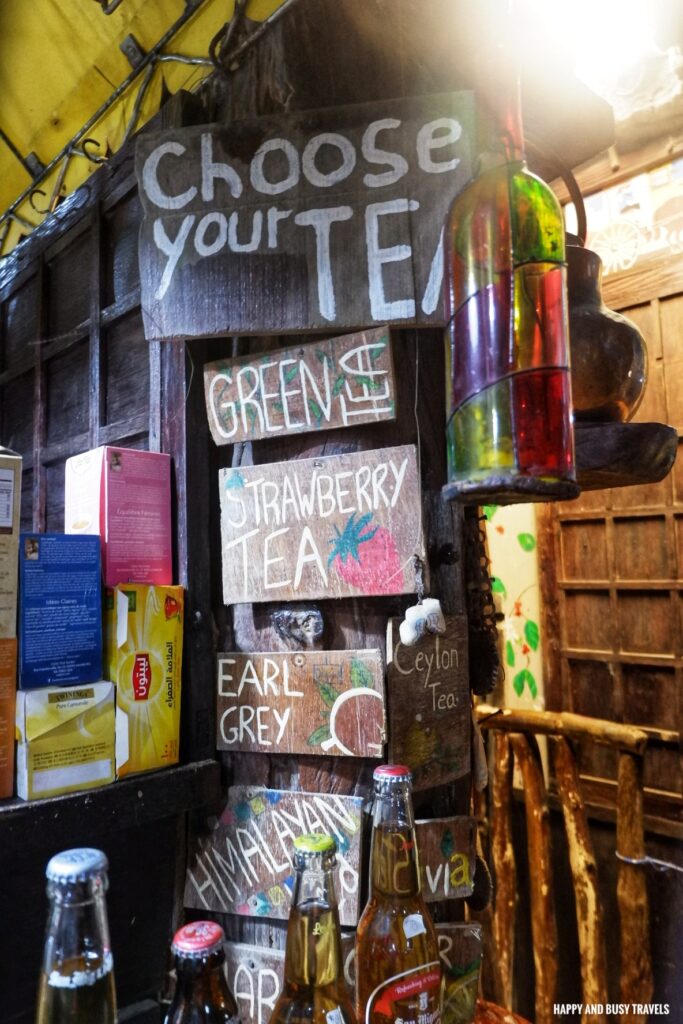 Other Products
Of course, there are honey and coffee beans for sale.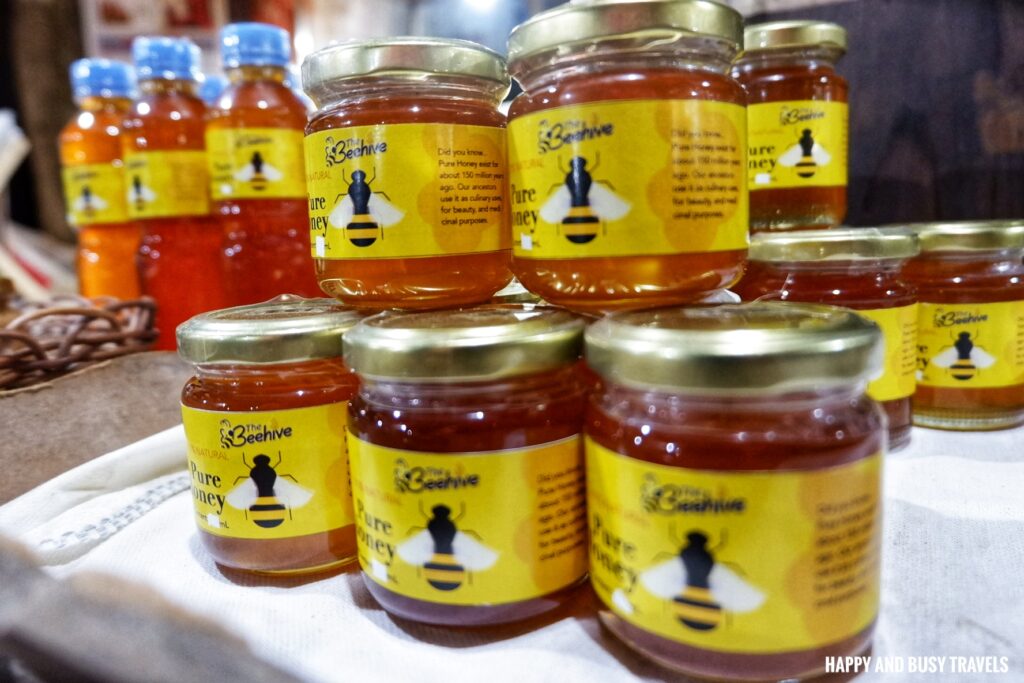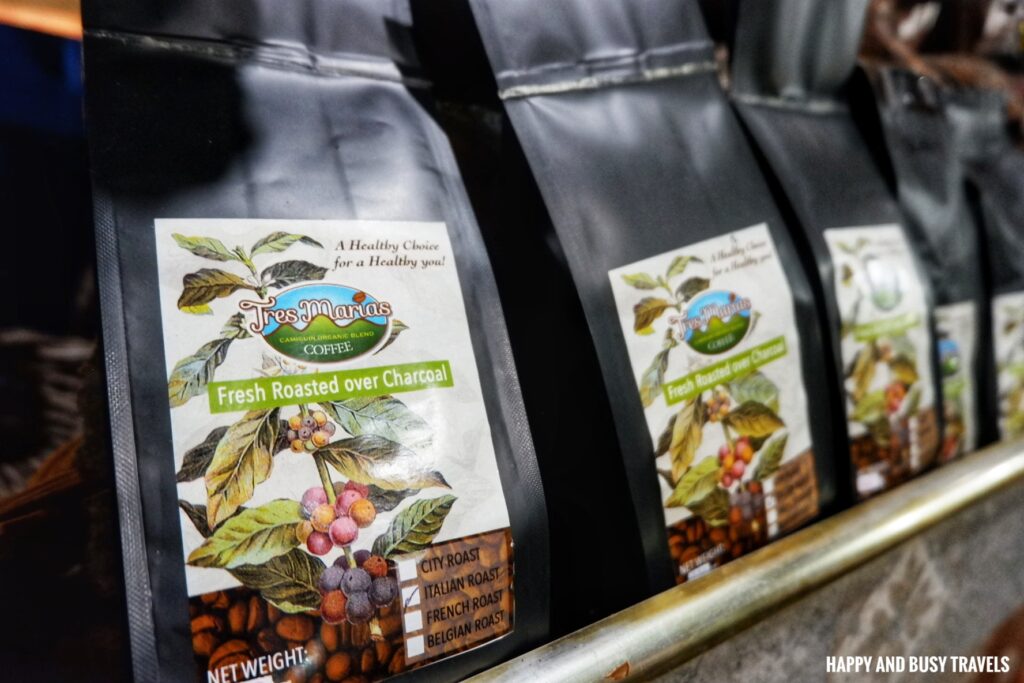 Menu of The Beehive Camiguin Driftwood Cafe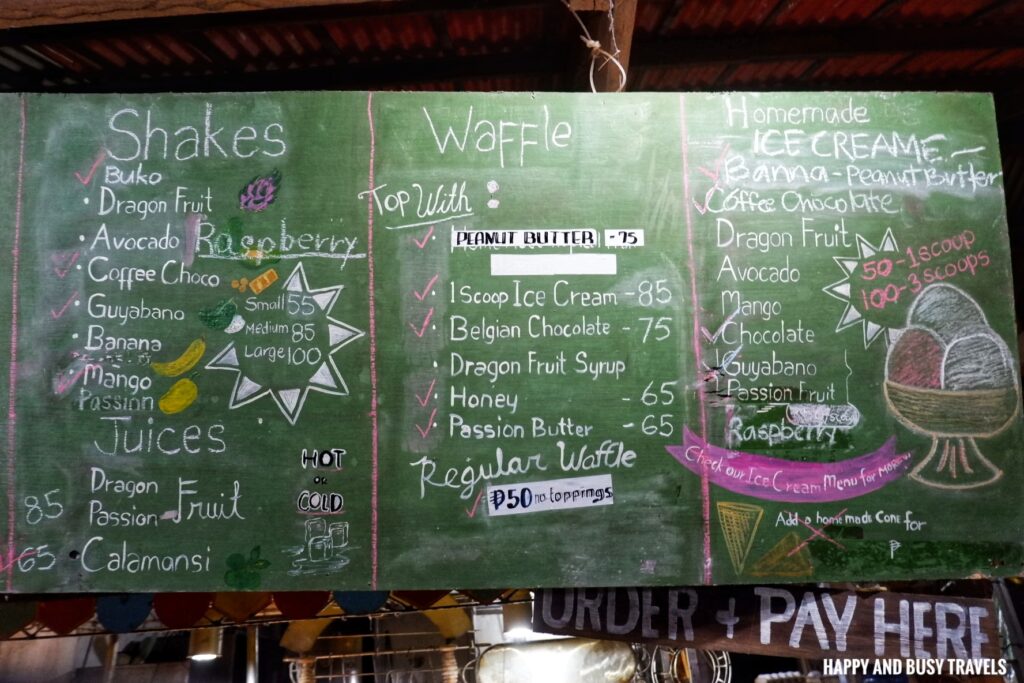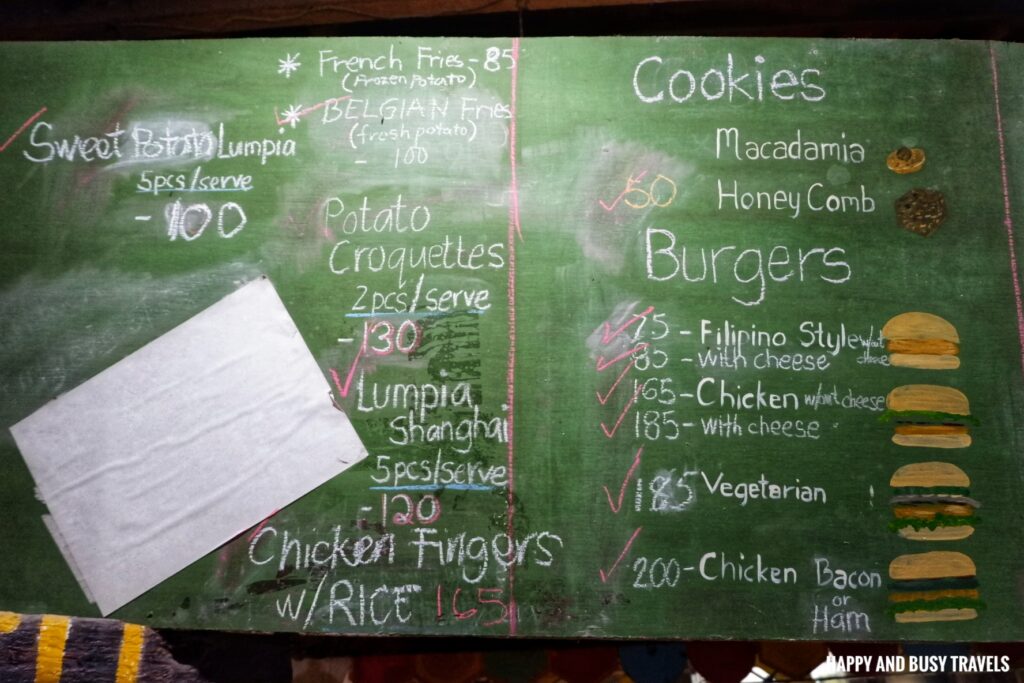 Gallery of Pictures from The Beehive Camiguin Driftwood Cafe
Happy and Busy's Smileys for The Beehive Camiguin Driftwood Cafe
Overall, Busy and I enjoyed our stay. We watched the sunset and get a little cozy during the night. It was actually a bit dark in the cafe because they are just pen during the daytime, but we love the coziness of it at night.
Food
Location
Ambiance
Value for money
Service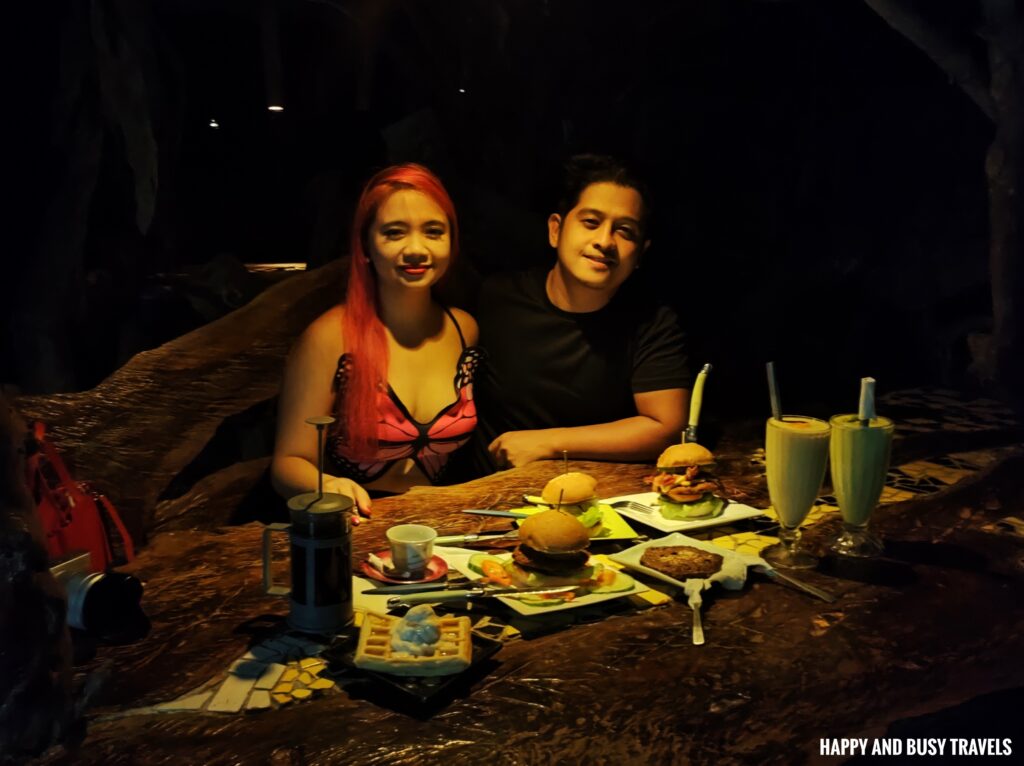 More exciting food and drinks reviews at https://happyandbusytravels.com/category/food-and-drinks/ so do not forget to check it out!
Like! Follow! Subscribe! to our social media accounts: