On D' Wings Indang Branch
Unlimited Chicken Wings is very popular and at its peak right now, so Busy and I tried and ate at On D' Wings Indang Branch. We were excited because we heard they have one of the best Chicken Wings.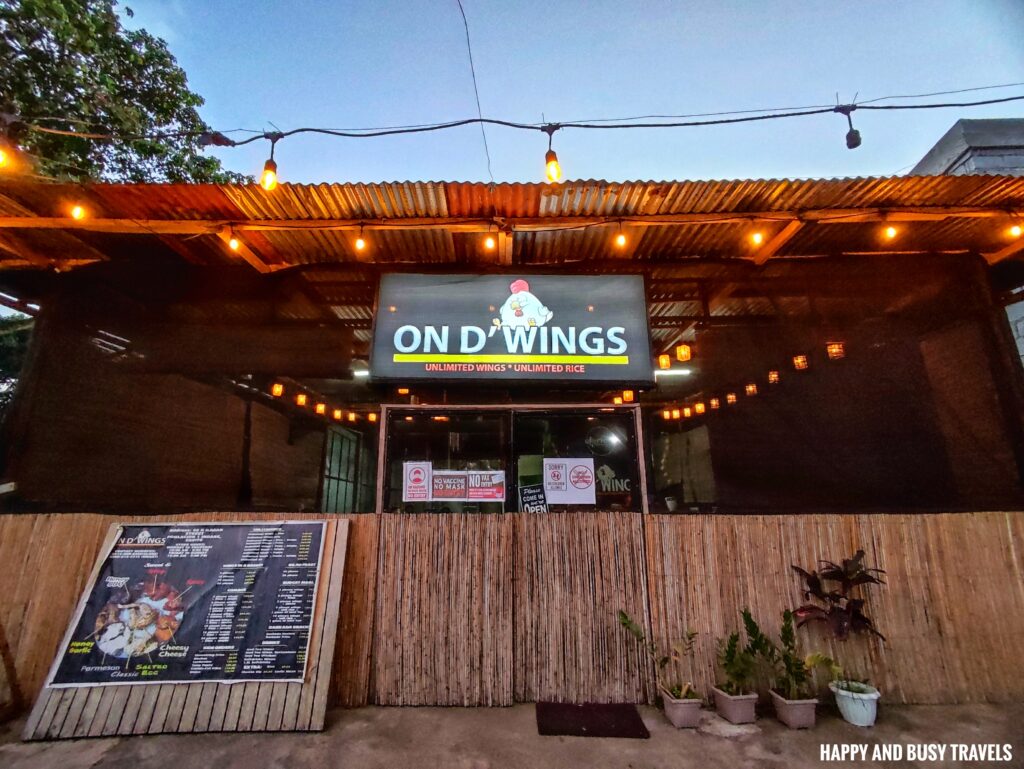 Important Information
Facebook: On D' Wings Indang Branch
Operating Hours: 10 AM – 9 PM
Contact Numbers: 09158886495 ; 09088135715
Payment Options: Cash, GCash
Dining Options: Dine In, Take Out, Delivery
Address: 68H Ilagan Street, Poblacion 1, Indang, Cavite
Google Maps Link: https://goo.gl/maps/
On D' Wings Indang
Busy and I just followed Waze and we were brought here swiftly. So, we went inside and checked the restaurant out.
Upon seating, we ordered their specialties so we can try them all. 😀
The Bestsellers of On D' Wings and Eternitea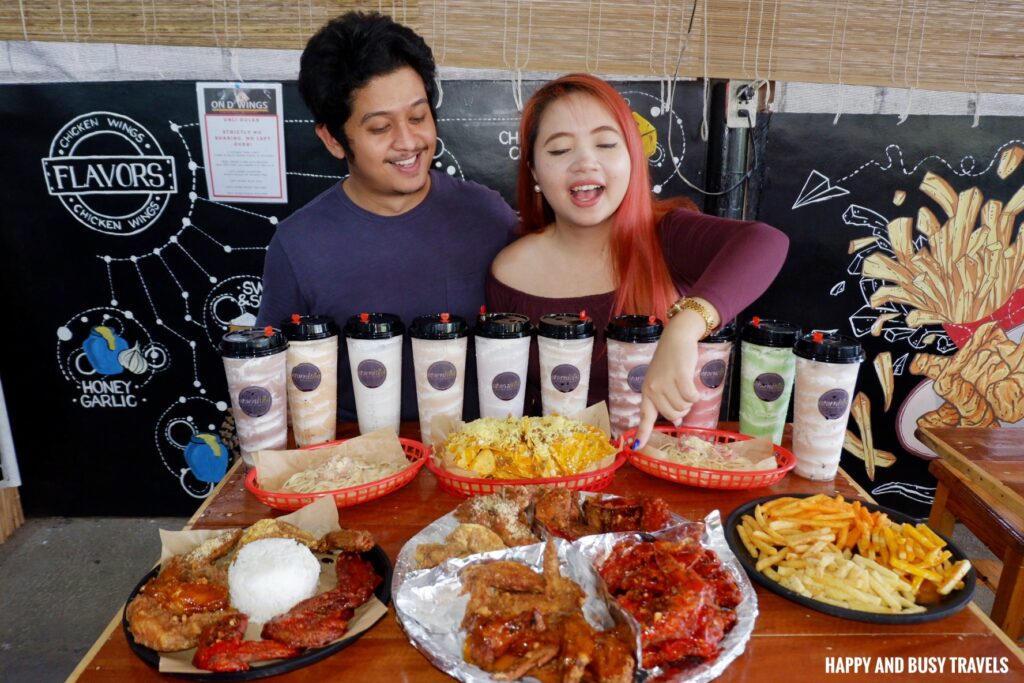 Side Dishes
Of course, we know that their specialty is Chicken Wings, but they also have other side dishes that each customer should try.
French Fries
They serve four french fries flavors here, Cheese, BBQ, Sour Cream, and Creamy Cheese.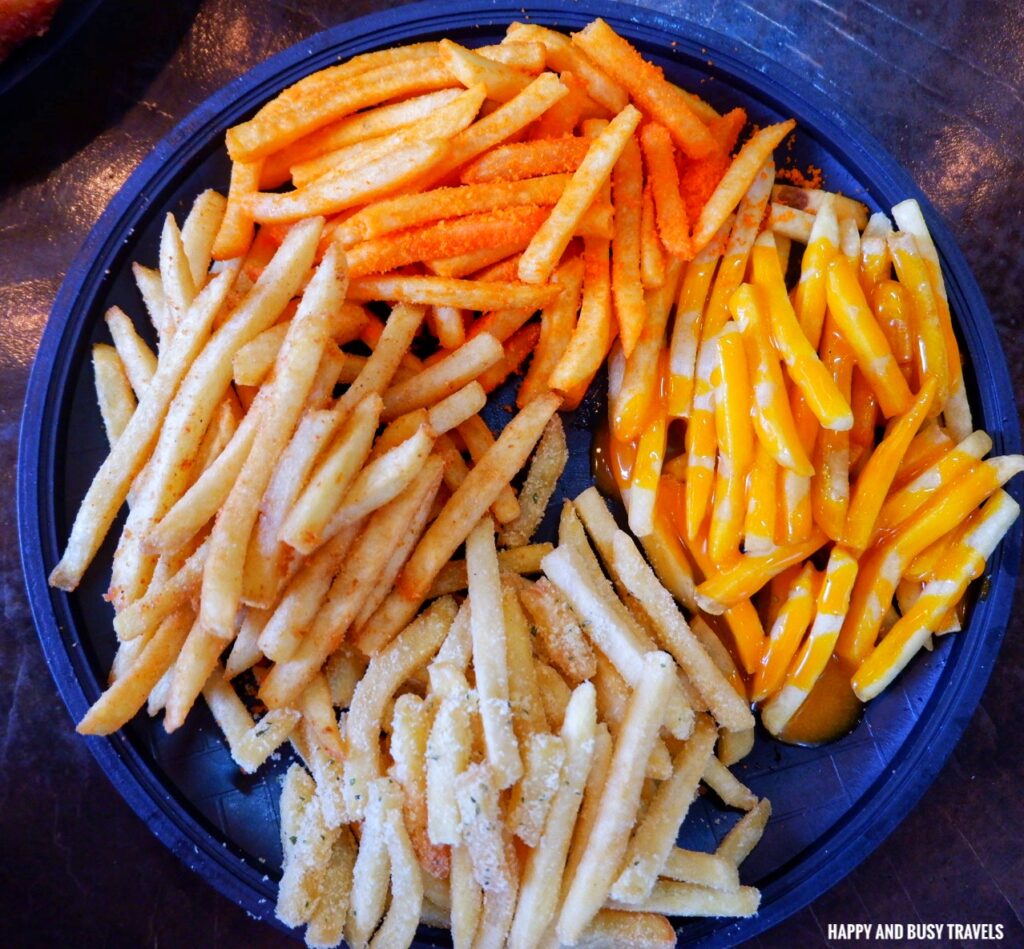 Oh yes, I love it!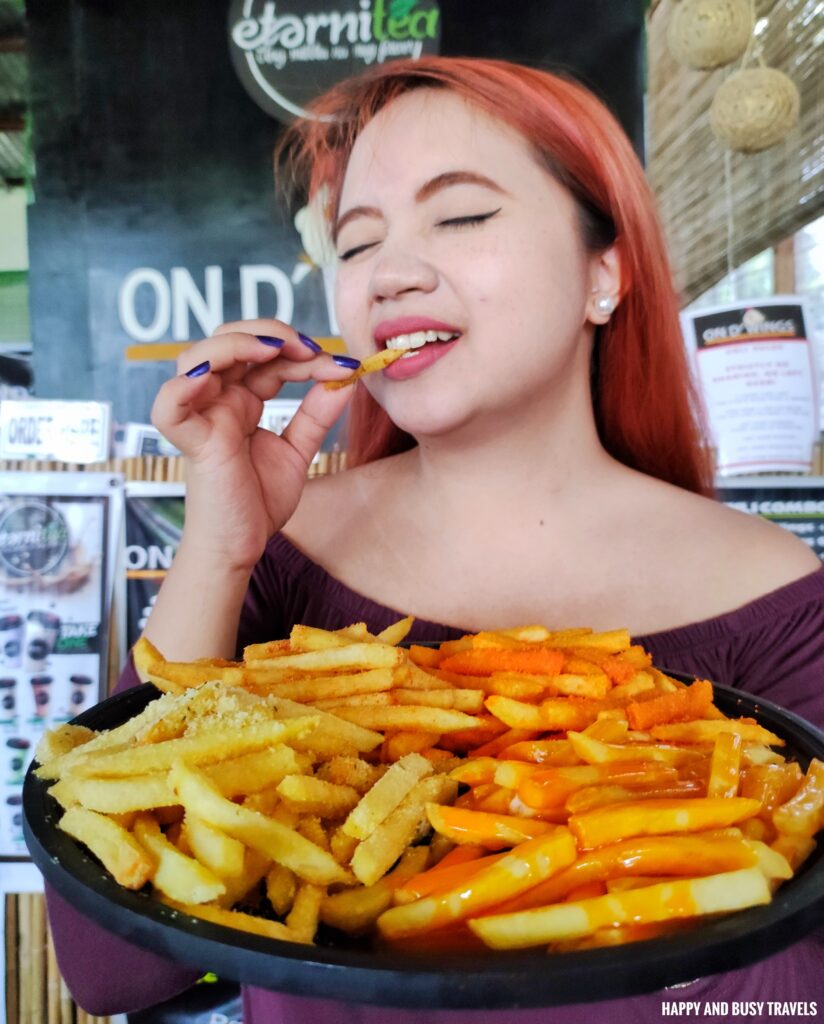 Nachos
Here are some nachos too which are generously topped with cheese, onions, and tomatoes.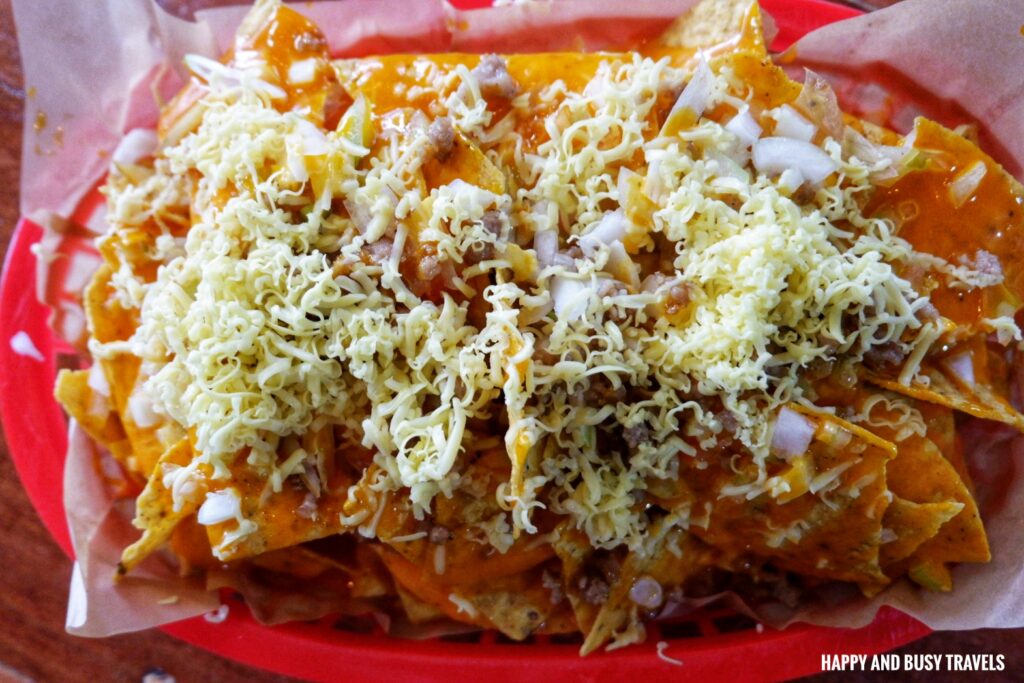 Different Kinds of Pasta
If you prefer pasta instead of rice, here are some of the pasta flavors.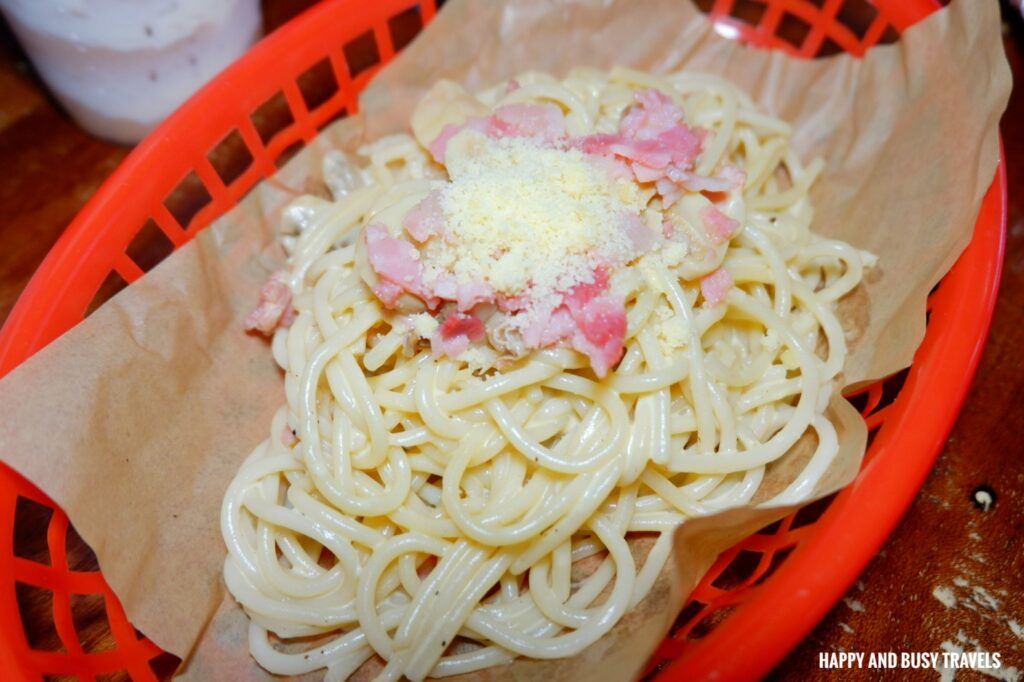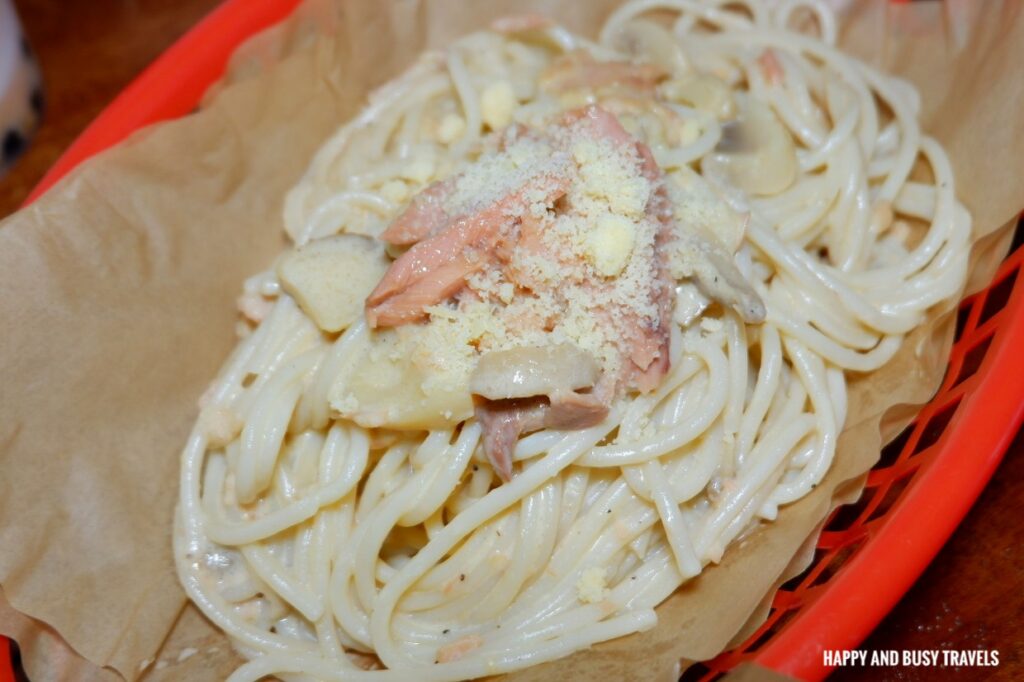 Chicken Wings
Here are their best ever Chicken Wings. There are various Chicken Wings packages from their menu, you can choose unlimited wings only, with rice, pasta, or drinks.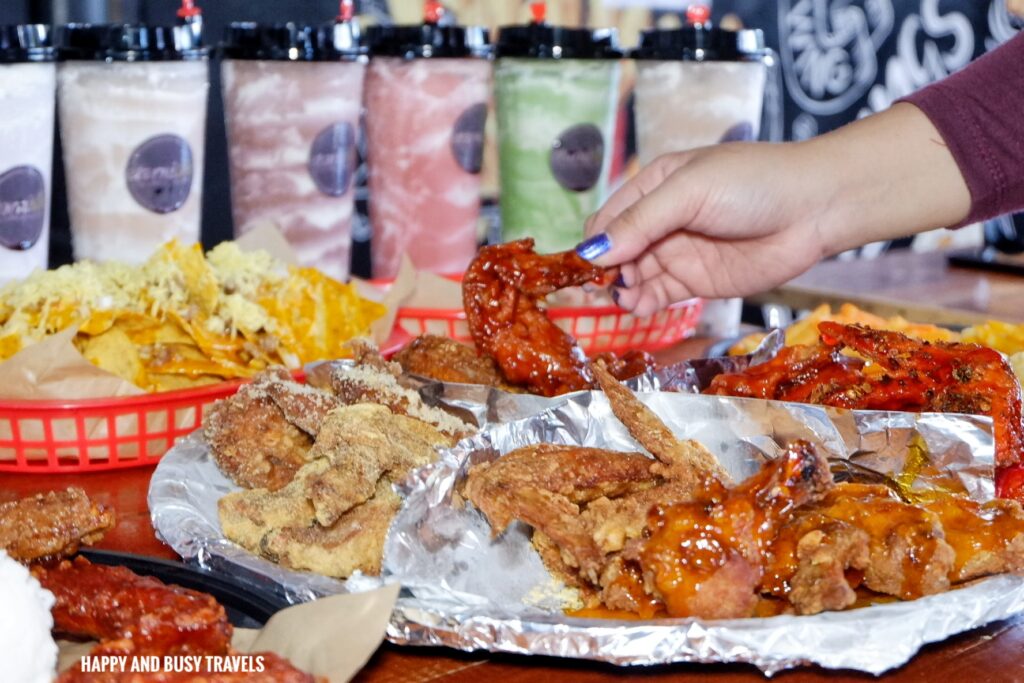 Chicken Wings Sampler
Here is the sampler which contains all of the flavors that they offer.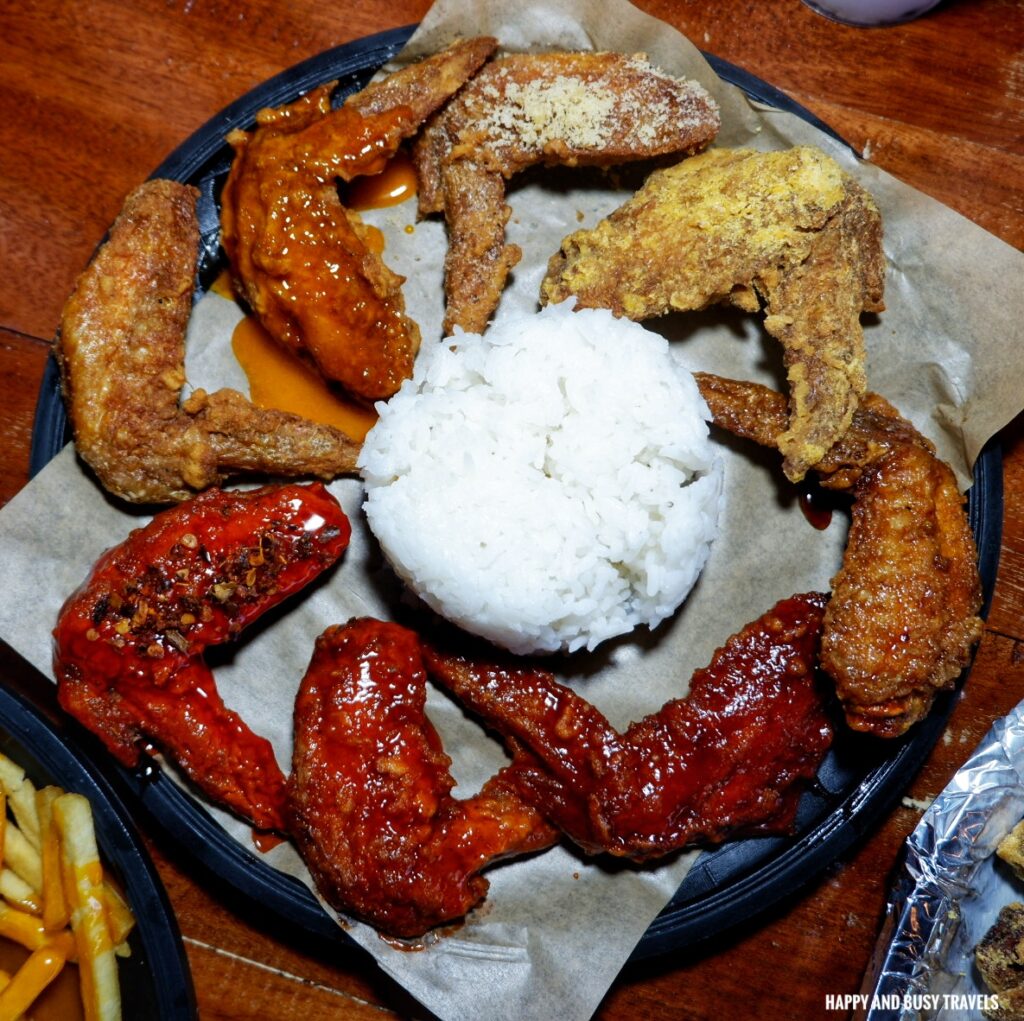 Chicken Wings Flavors:
Classic
Parmesan
Cheesy Cheese
Salted Egg
Honey Garlic
Honey BBQ
Spicy
Sweet and Spicy
Chicken Wings Bilao/Bucket
If you want to bring home some delicious chicken wings, you can order their Chicken Wings Bilao/Bucket.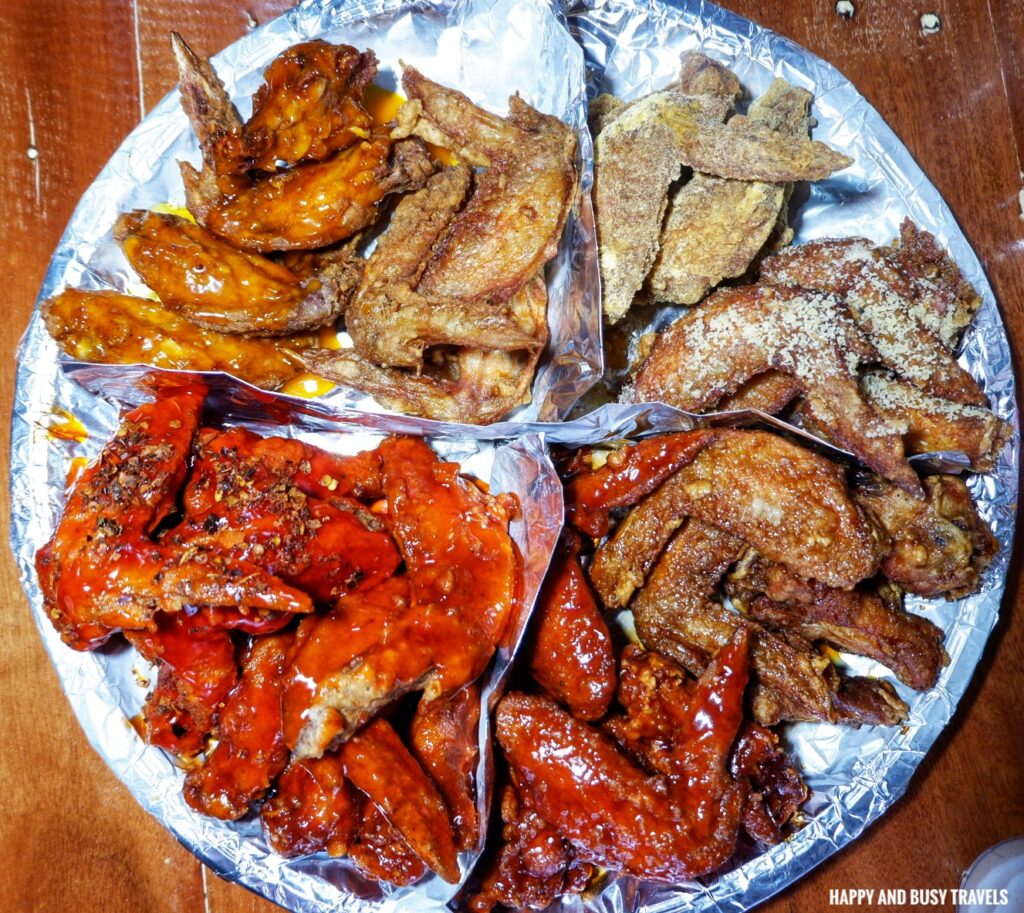 Eternitea Milk Tea
There are various drinks available in the restaurant, but their best drinks can be ordered through their Eternitea Milk Tea.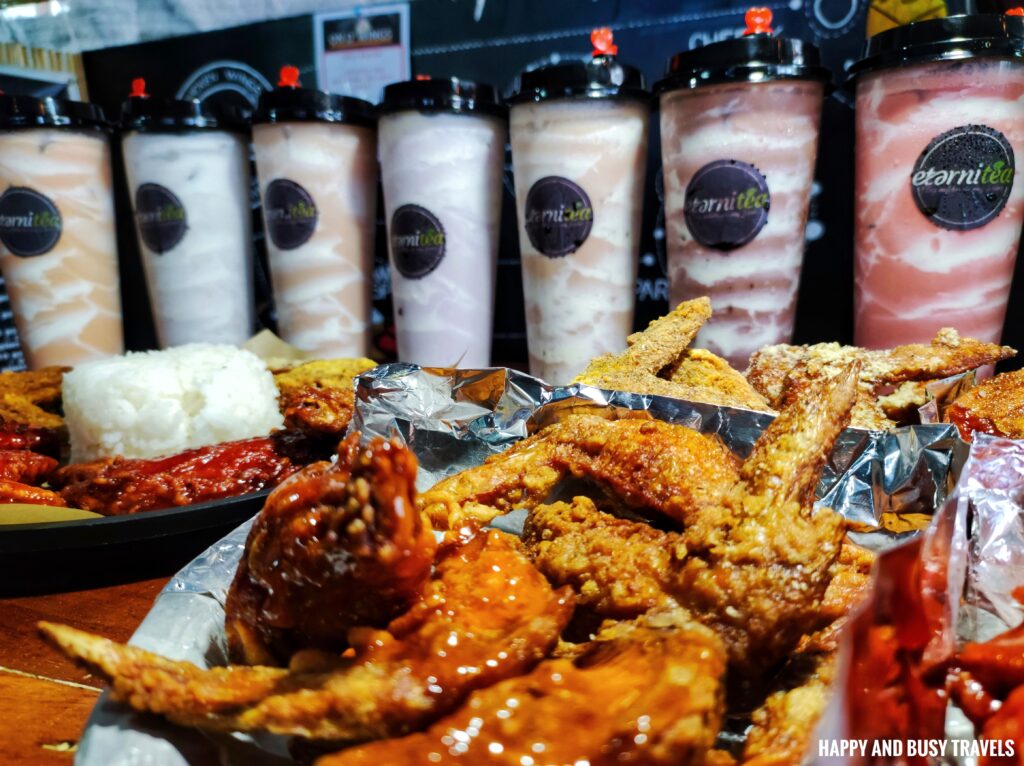 Milk Tea Flavors
Red Velvet
Okinawa
Thai (Happy's favorite)
Cookies and Cream
Hersheys
Matcha
Dark Choco
Wintermelon
Taro
Hokkaido
New Side Dishes!
Here are some new side dishes that the restaurant will offer starting February 2022. These side dishes come with different sauces that customers can choose from.
Mojos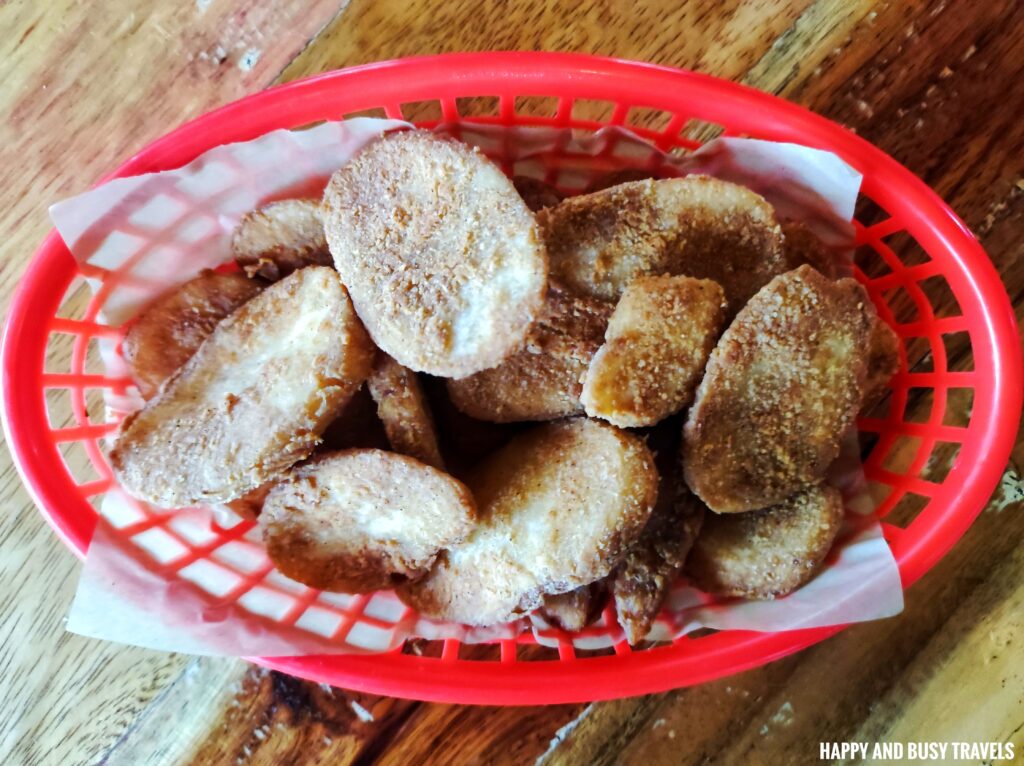 Hashbrown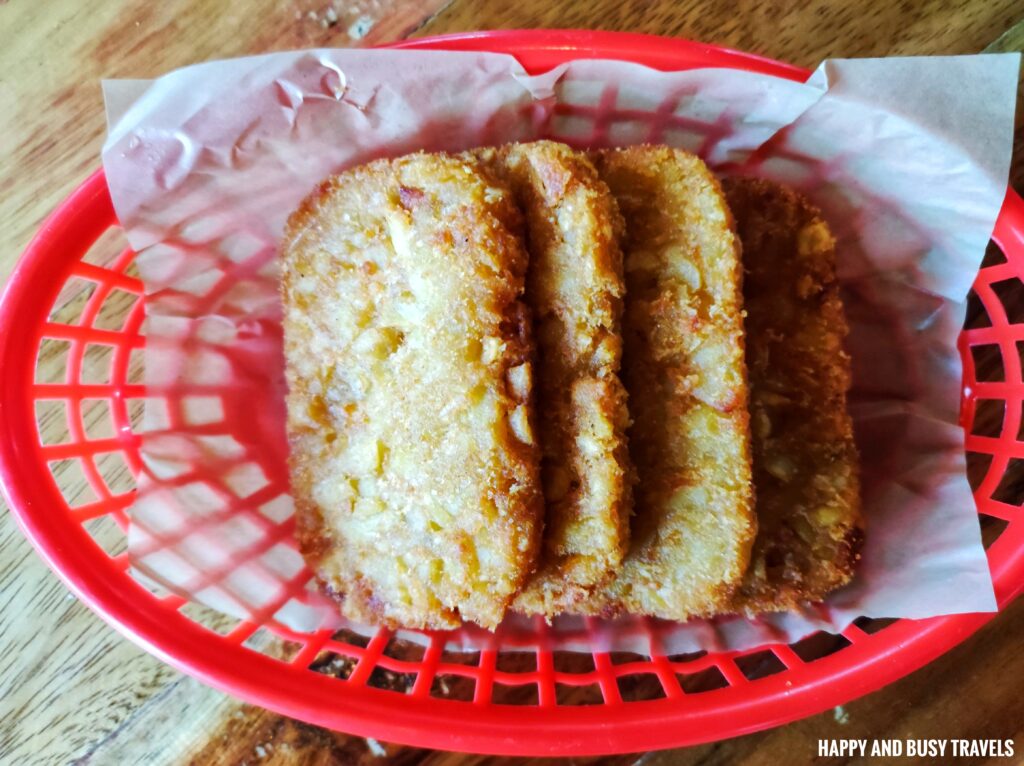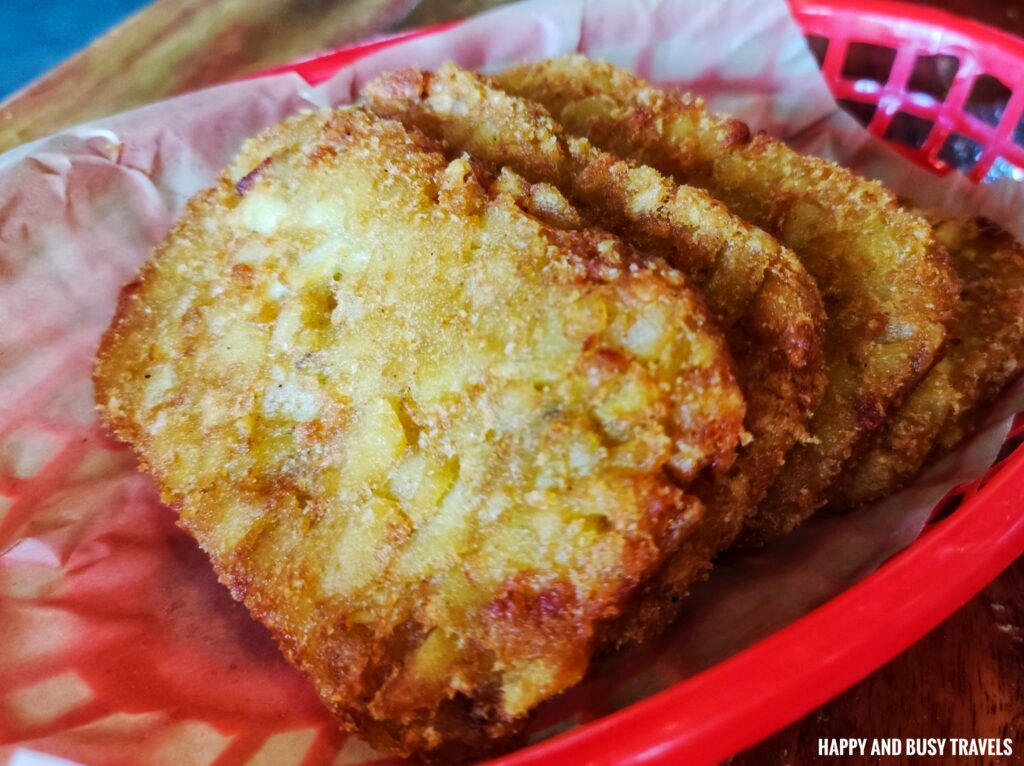 Chicken Nuggets
This is one of my and Busy's favorite from the new side dishes because the nuggets are tender and juicy, plus they are easy to eat due to their size.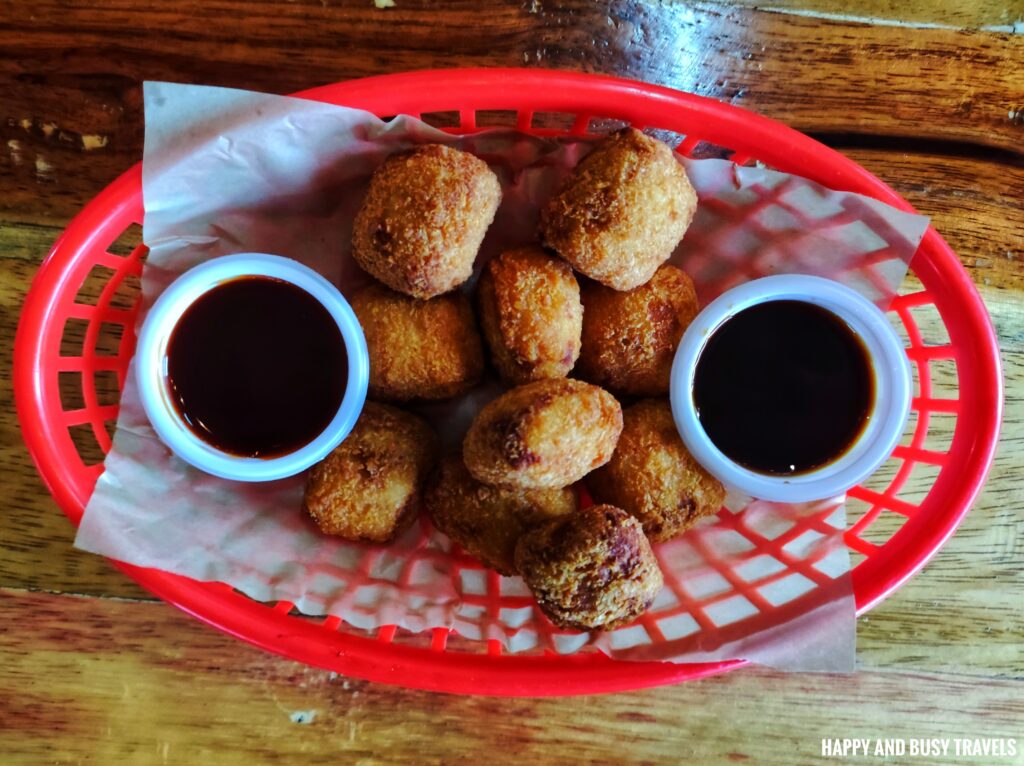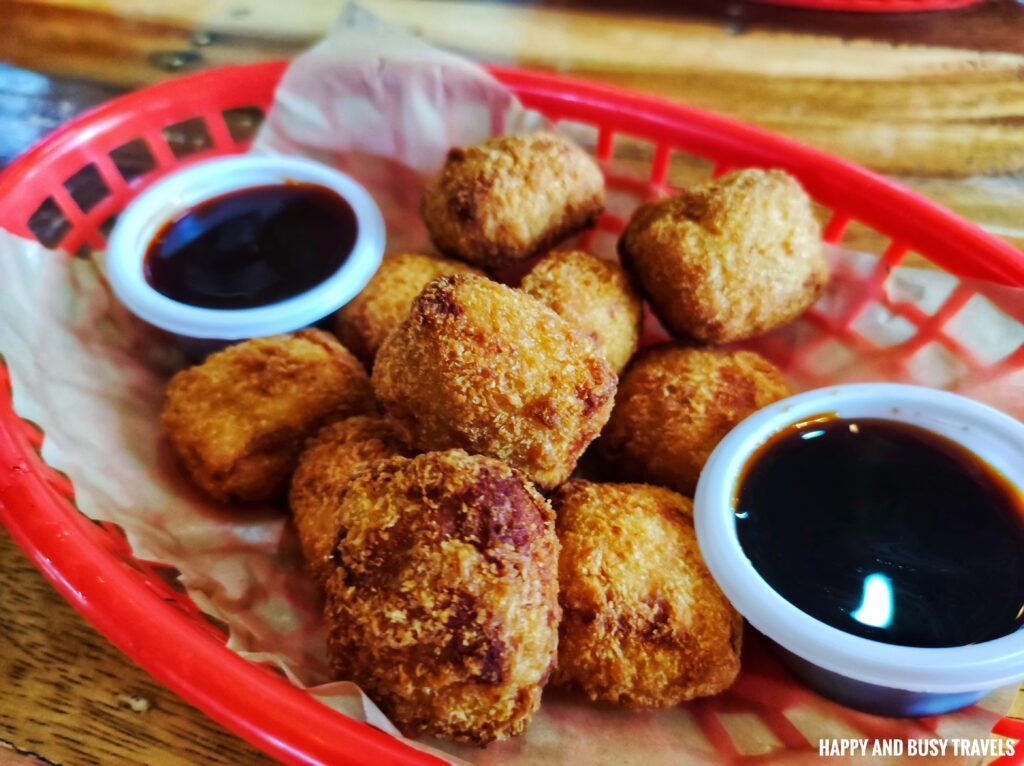 Crinkle-Cut Fries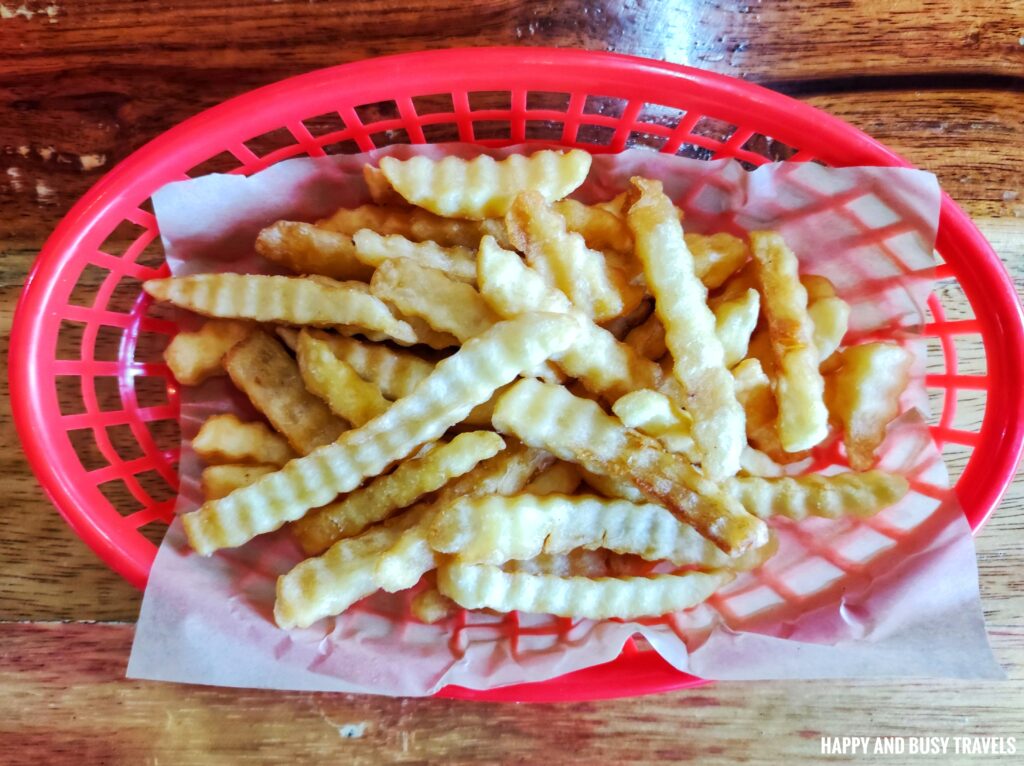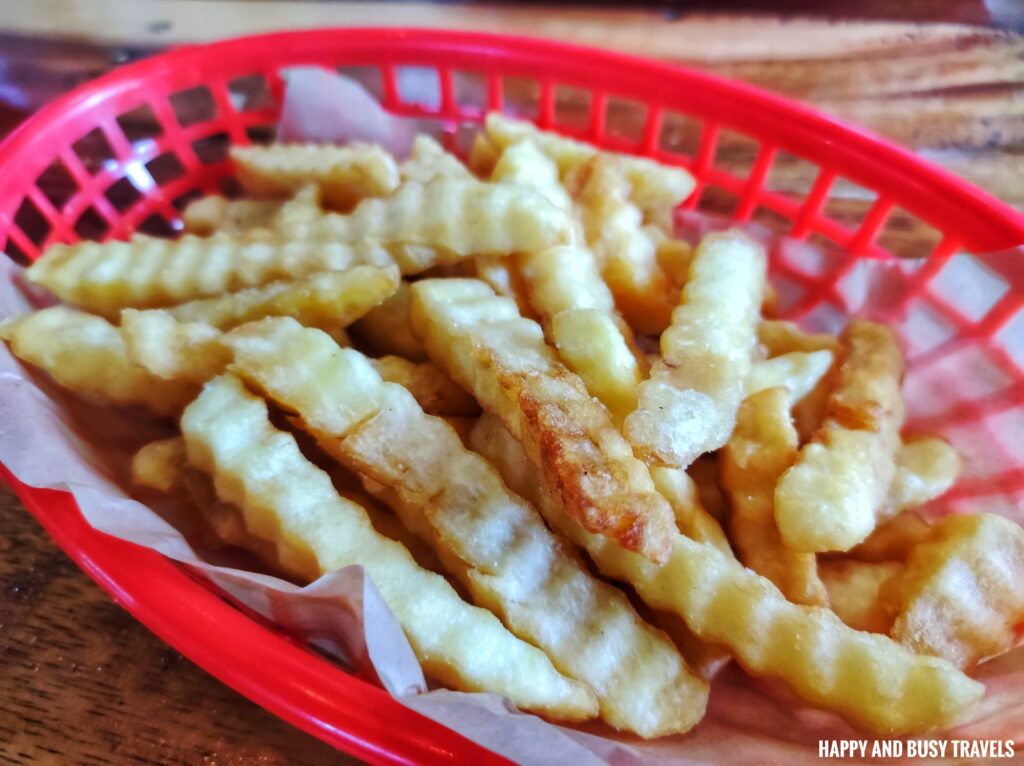 Menu of On D' Wings Indang Branch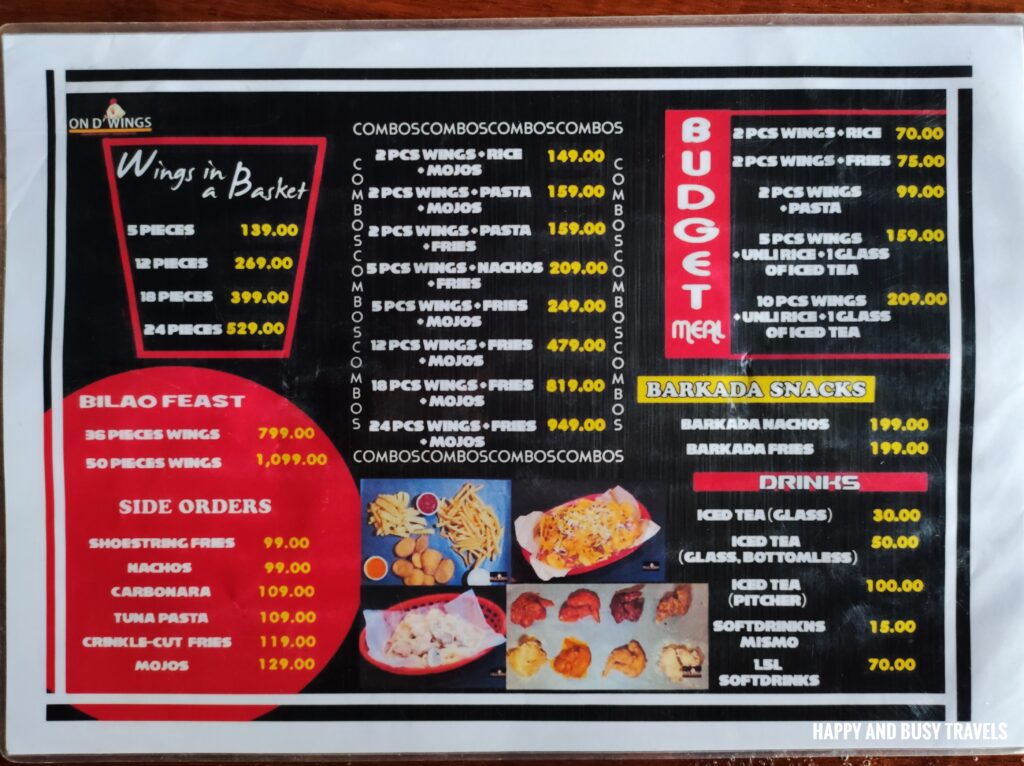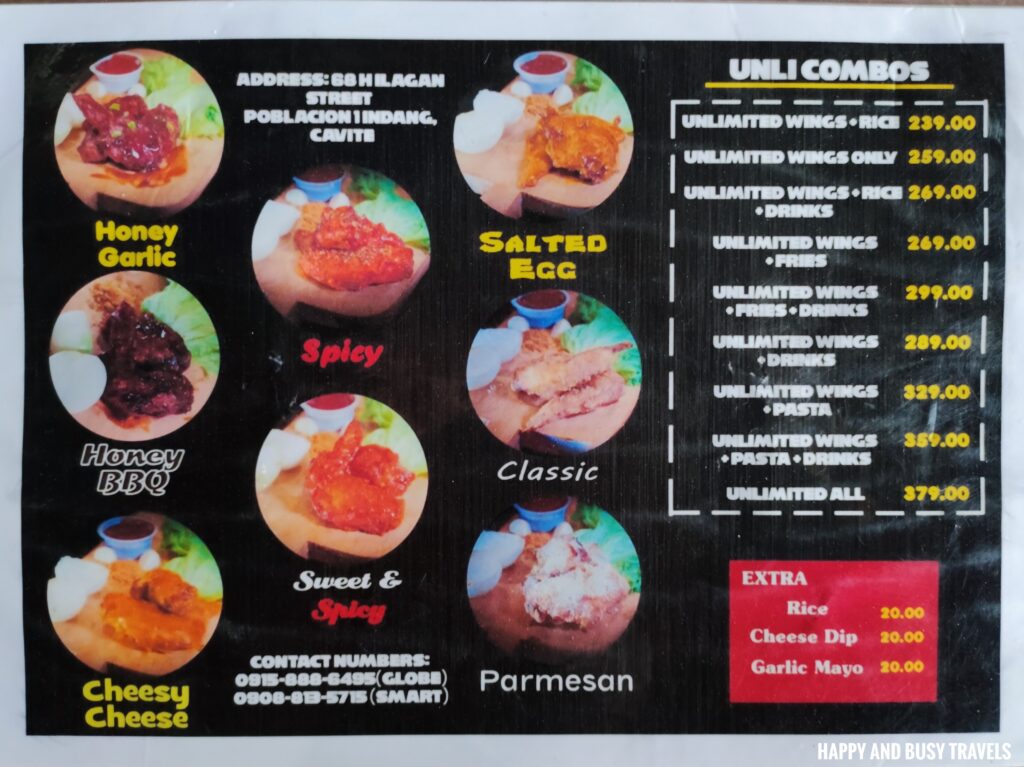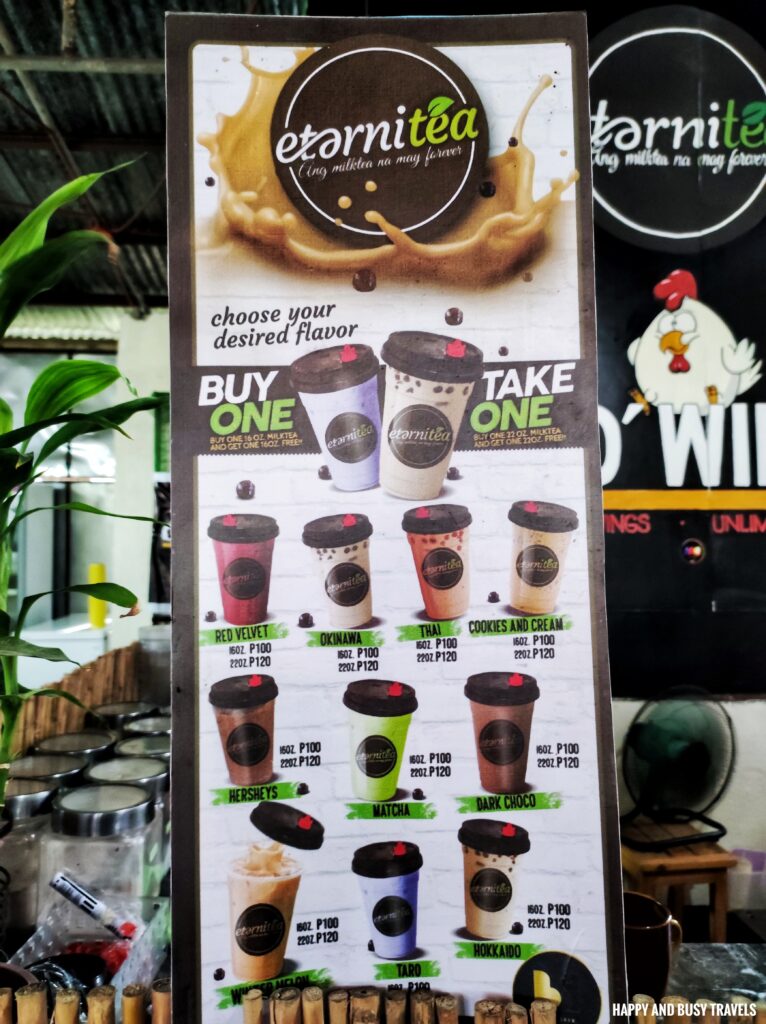 Photo Gallery – On D' Wings Indang Branch
Happy and Busy's Smileys for On D' Wings Indang Branch
Overall, we love the dishes, especially the Chicken Wings. Their wings were cooked perfectly, juicy and tender.
Food
Location
Ambiance
Value for money
Service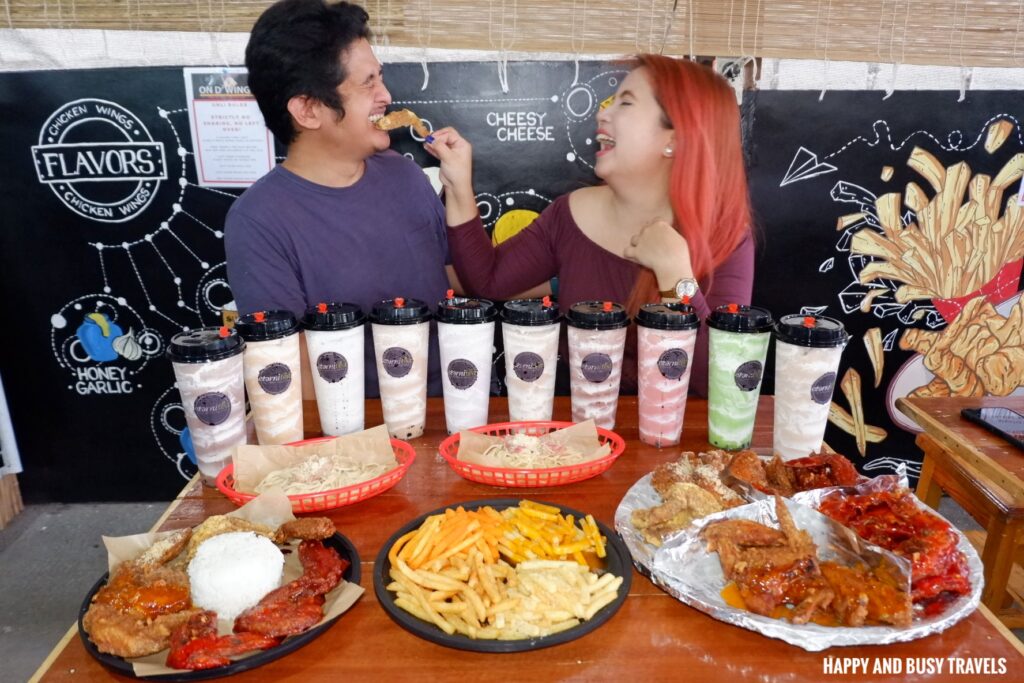 More exciting food and drinks review at https://happyandbusytravels.com/category/food-and-drinks/ so do not forget to check it out!