Our first home in Taipei, Taiwan was Orange Hotel Kaifong. It is one of the hotels of Orange Hotels in Taiwan.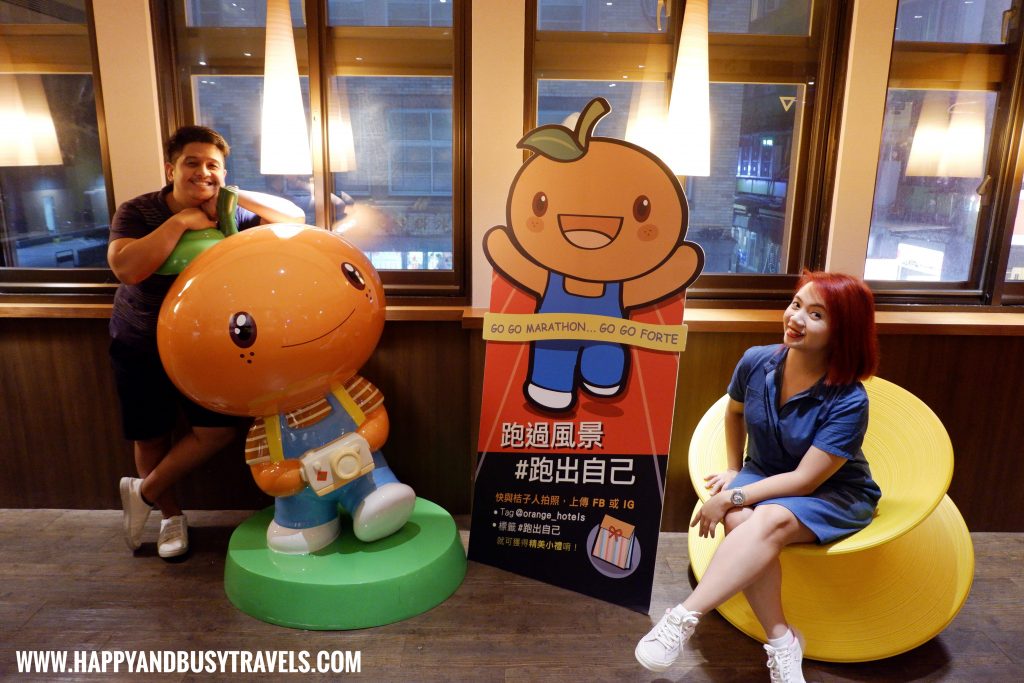 Facebook: https://www.facebook.com/orangehotelkaifong/
Contact No.: +886 2 2388 1523
Website: http://www.orangehotels.com.tw/en/store/index.php?index_store_id=4
Address:  No.41, Sec. 1, Kaifeng St., Zhongzheng, Dist., Taipei City 100, Taiwan
Google Maps: https://goo.gl/maps/3Stoug13D4T2
We booked directly through the hotel, but you can also book the hotel through Agoda for a free Cancellation and pay later option.
Quick Links
Finding Orange Hotel Kaifong
The hotel was easy to find. We rode the MRT from Taoyuan International Airport to the Taipei Main Station, and walked for 5 minutes to the hotel.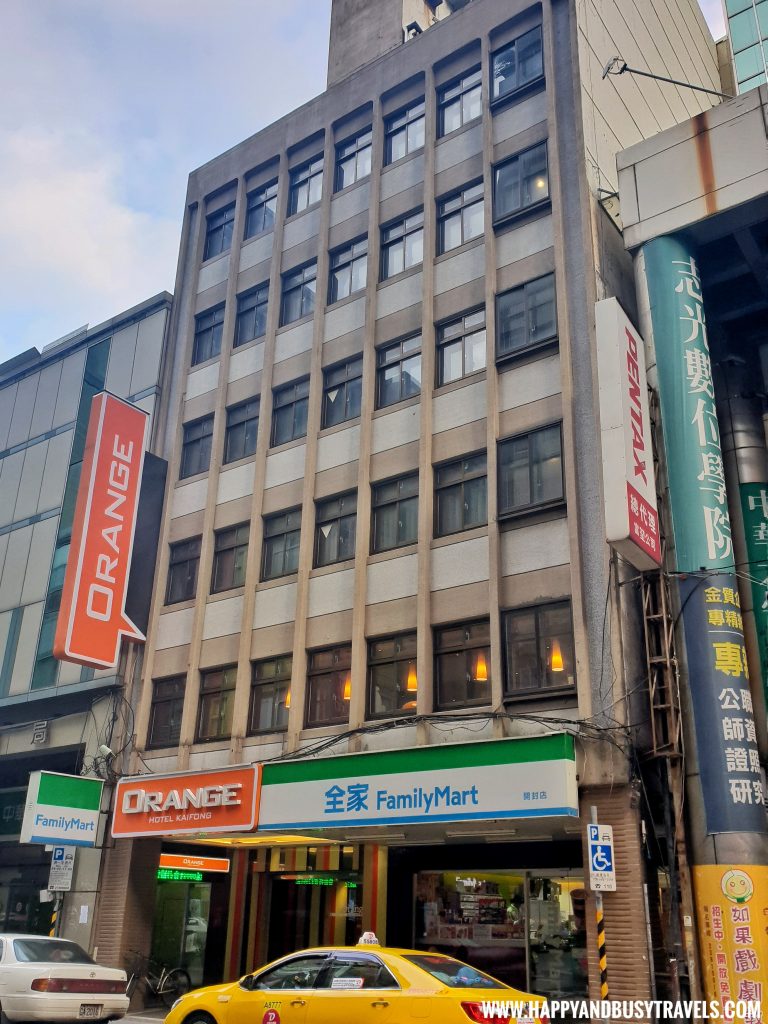 The location was very convenient, it was just beside several stores and close to the public transportation terminals. Just look at the convenient store below the building, if we need anything, we can just go in the store.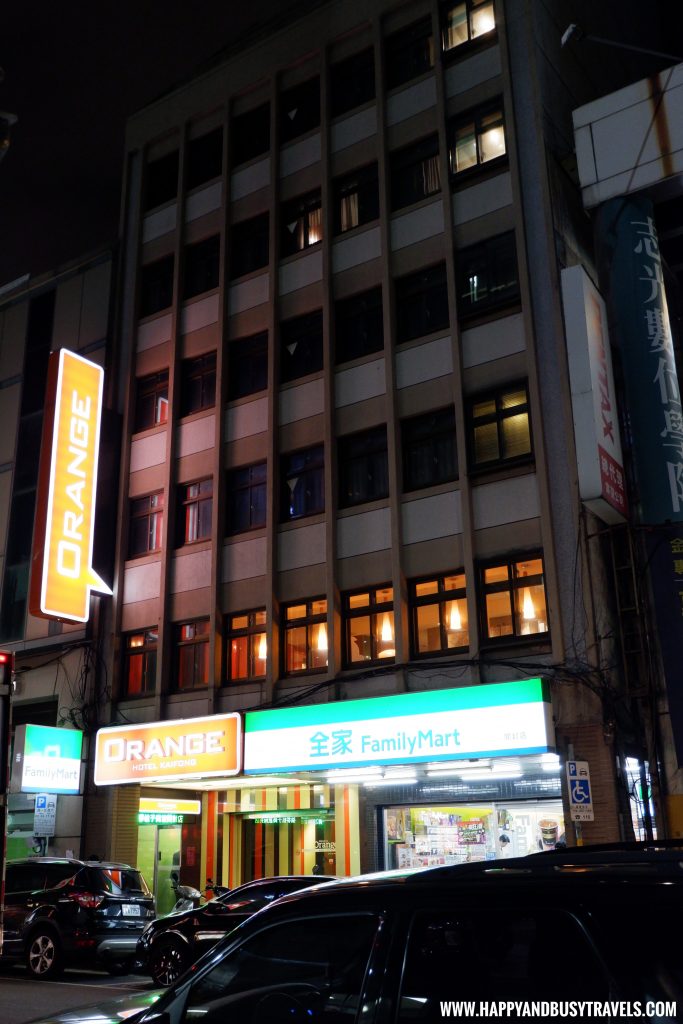 Checking In
The first floor of the hotel was just Family Mart, and a door which will be opened by tapping your key card. However, we used the door bell because we were just on our way to check in. Then, we saw the cool orange elevator…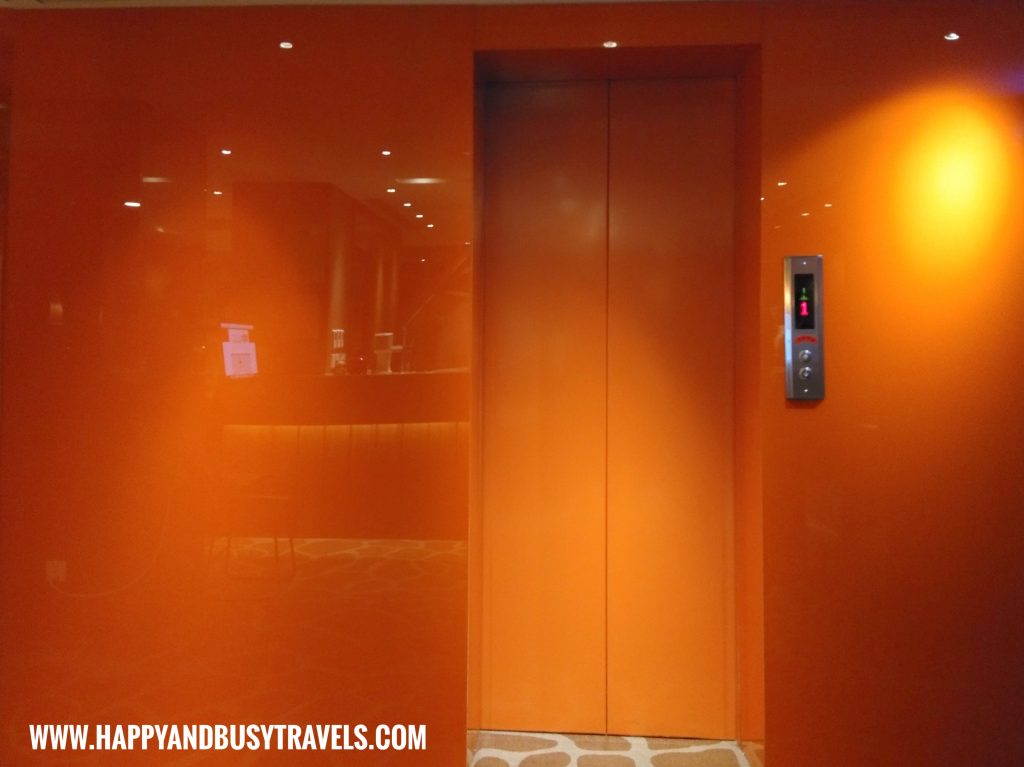 The reception area was in the 2nd floor so we pressed 2. We were not lost because the instruction was there. We can't also press any other floor because the key card of the rooms should be tapped on the elevator first before pressing the number. Without the key card, we can't press the floor number.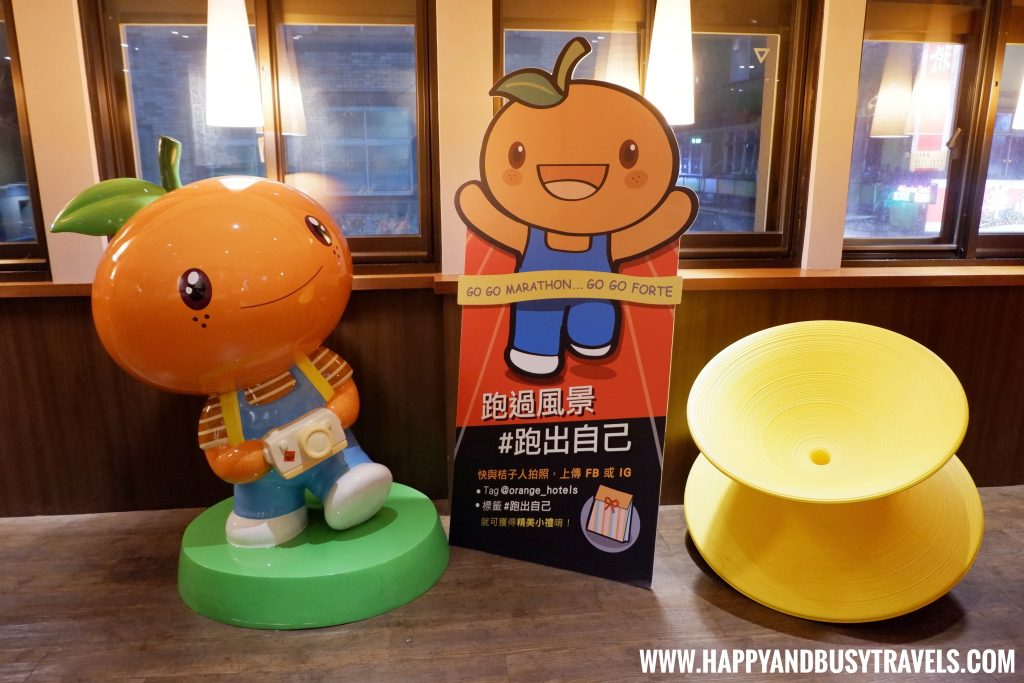 In the reception area we were welcomed by Francis and Derek.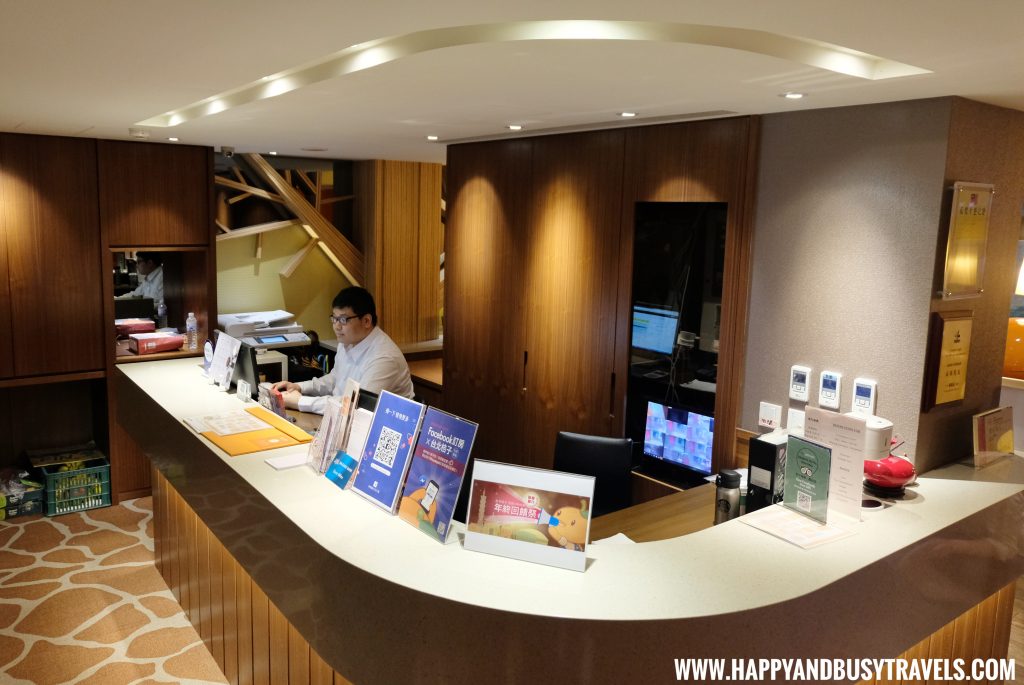 They assisted us immediately. We were given a form and we answered it, we also showed them our passports (One passport per room).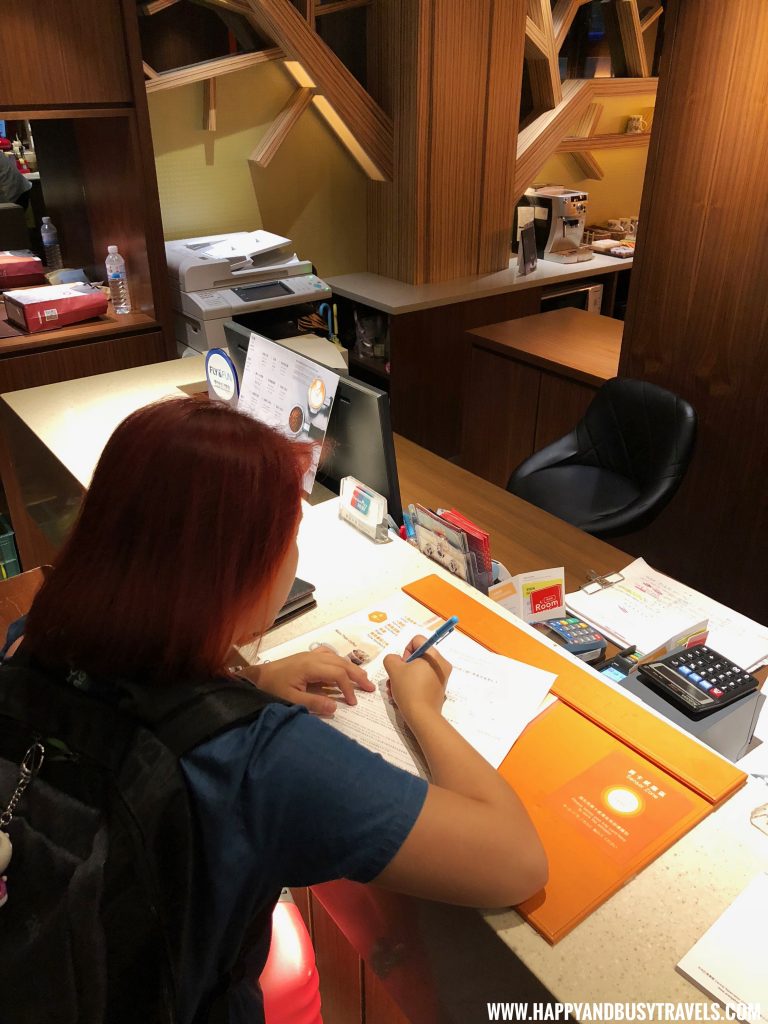 Our key card and breakfast vouchers were given. All of the details that we needed were in the card, like the Wifi password (wooo priorities haha), our room number and some rules and regulations in the hotel.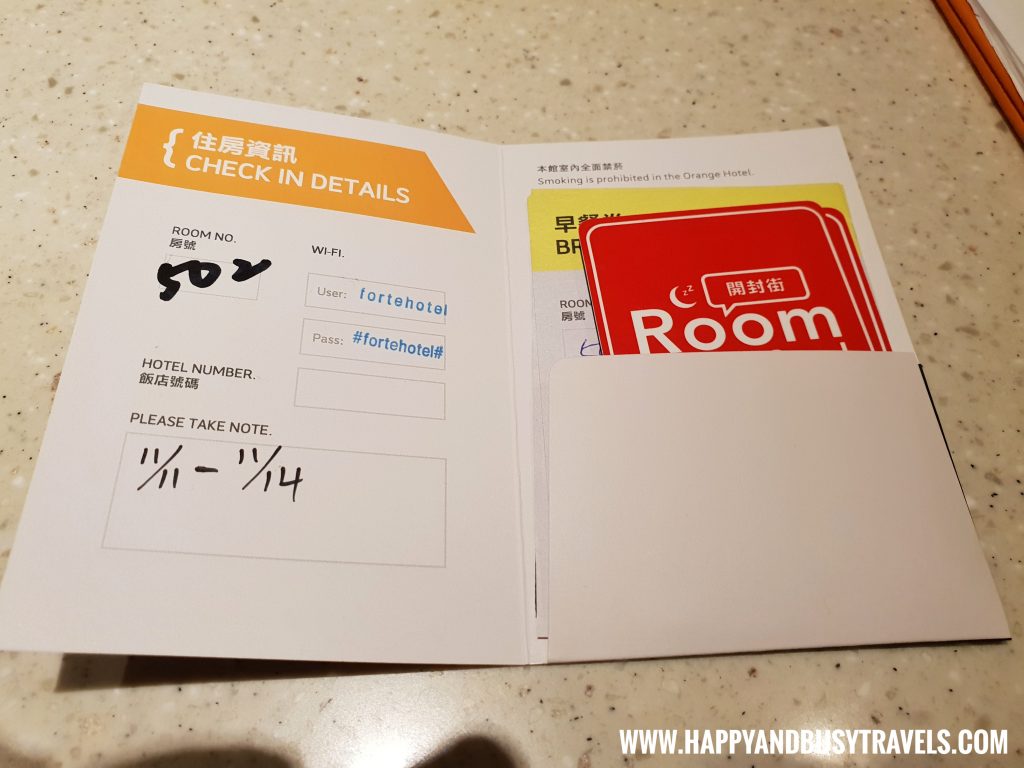 Before we head to our rooms, Francis and Derek gave us a few tips on how to tour Taipei, what to eat, and where to buy souvenirs in Taipei. Their tips were really helpful! We'll share it in our Taiwan blog (for uploading 🙂 ).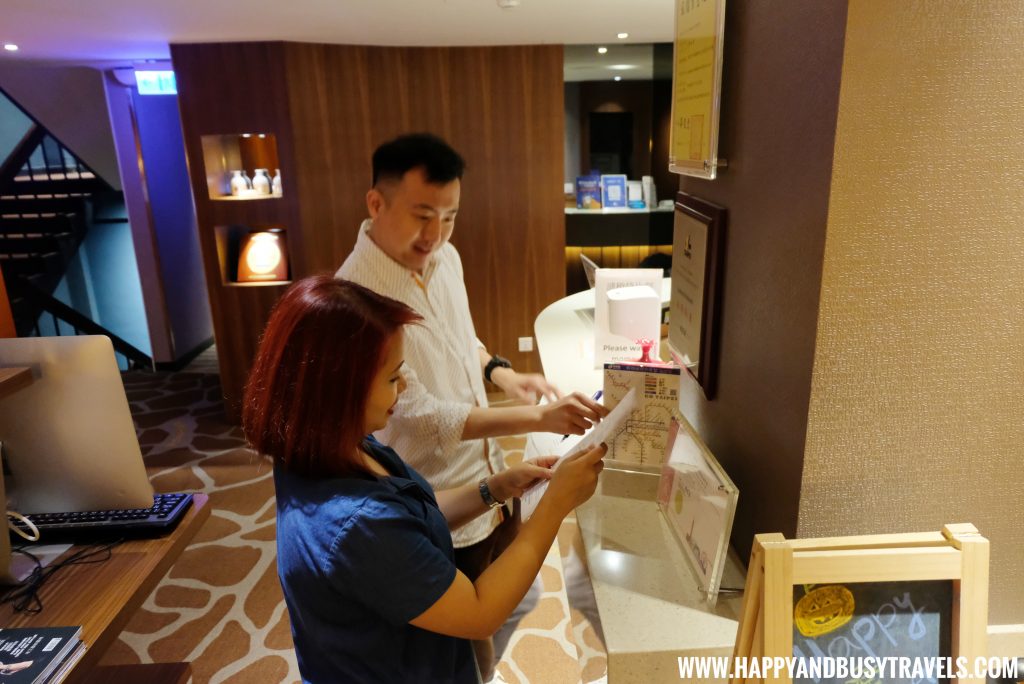 If we also wished to buy some food products, they will be gladly to order it and deliver it to us without any hassle.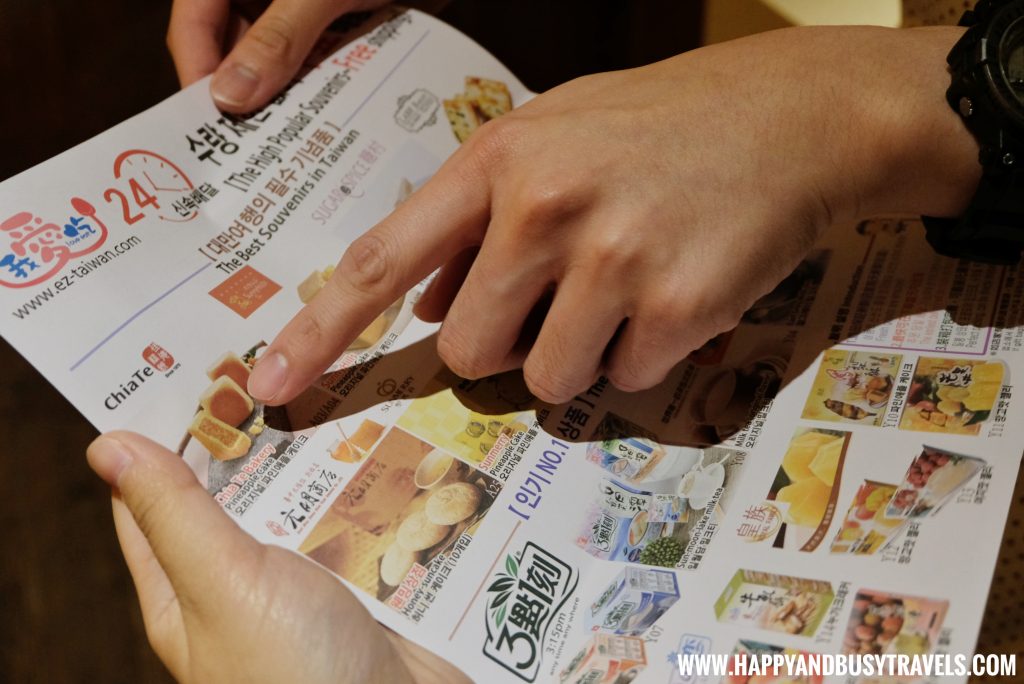 The reception area was open 24 hours everyday to serve the guests needs.
Public Space
Just beside the reception area, the public space can be found.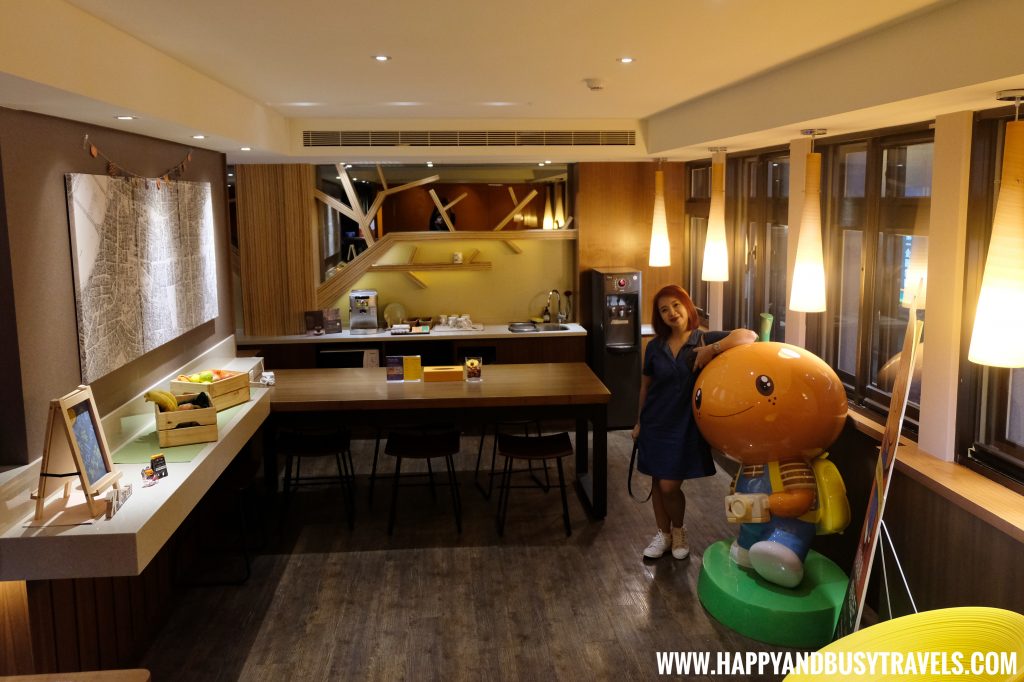 The space was cool! I first love about the space was this awesome chair!
My friends' favorite was the office/ dining area ?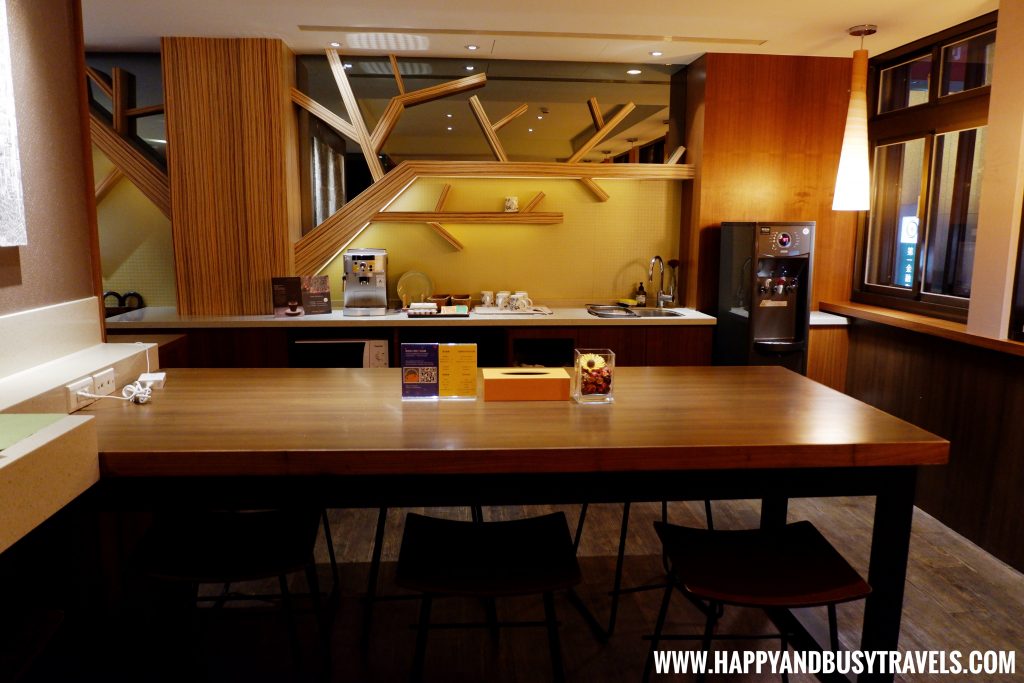 The area was complete with:
Electric outlets and a USB charging socket
Hot and Cold Water
Tissue Paper
A microwave
Unlimited softdrinks, juices, tea, and coffee
Unlimited fruits
We can get coffee anytime of the day! The public space was open 24 hours a day.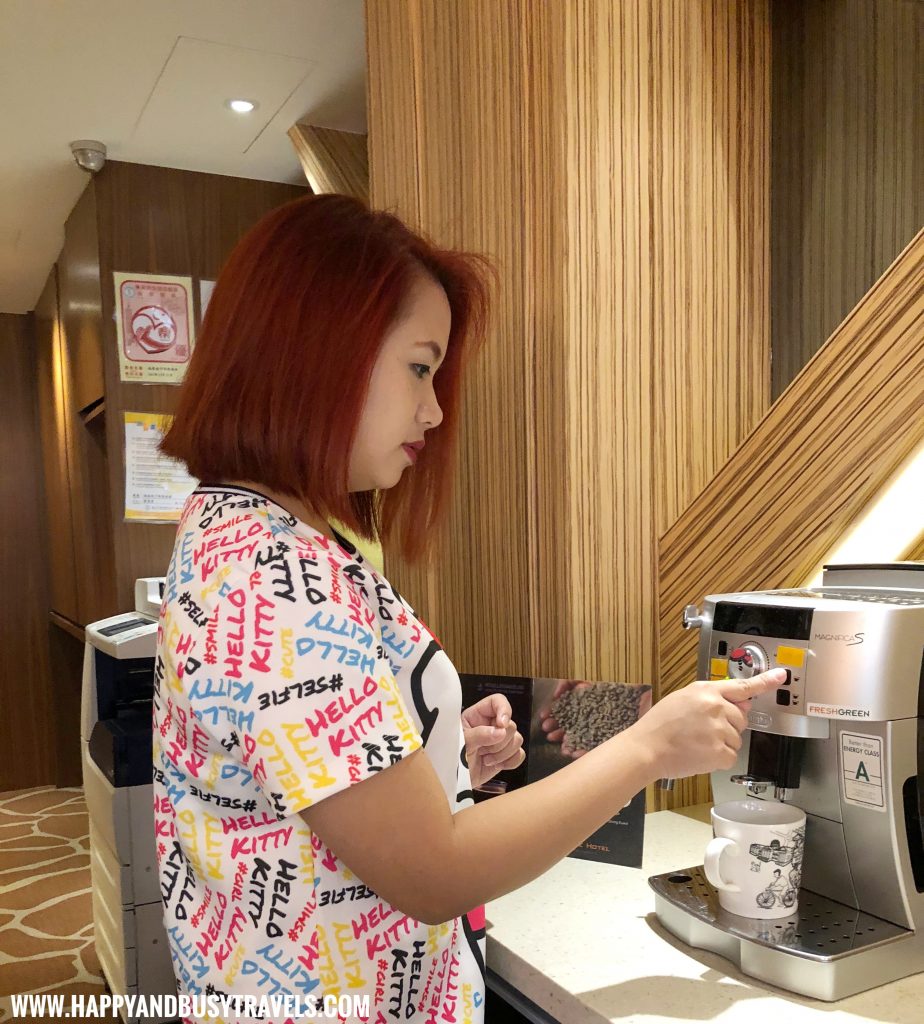 The fruits available during our visit were Bananas, Apples, and Local Citrus Fruit.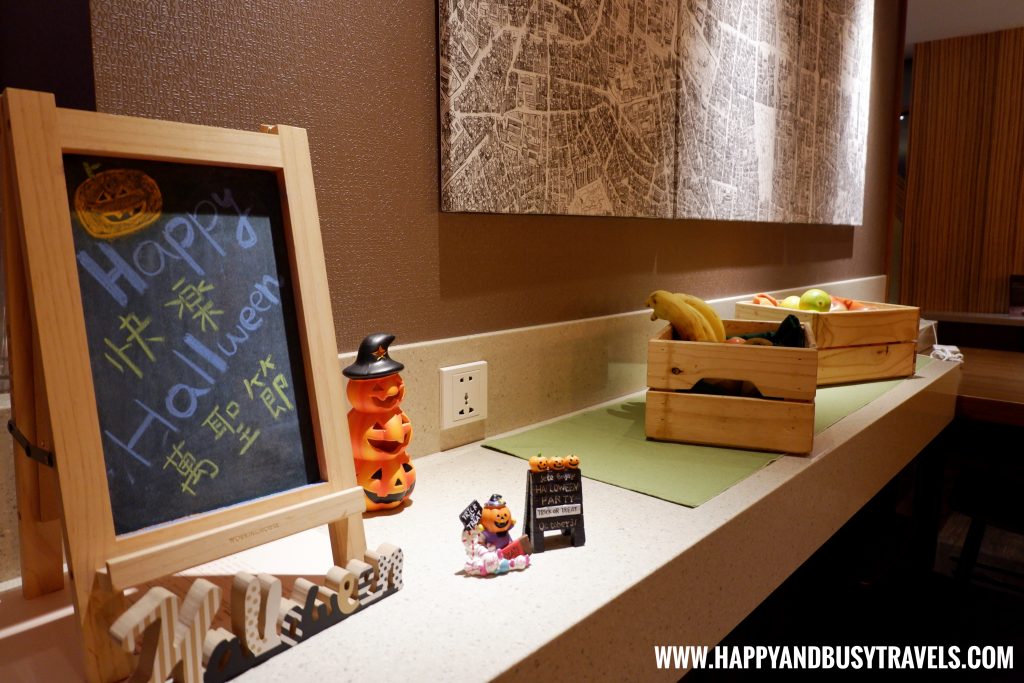 We didn't become hungry during our stay 🙂
Some books and magazines were also available. You can also notice that there was a Mac computer in the right side of this picture. Guests can also use the computer.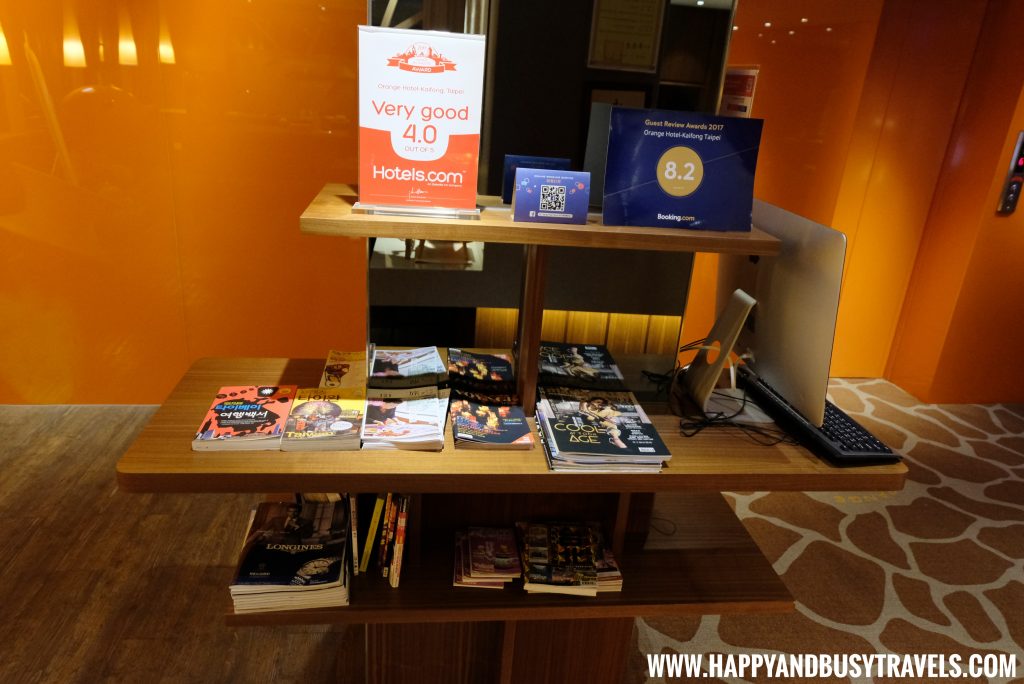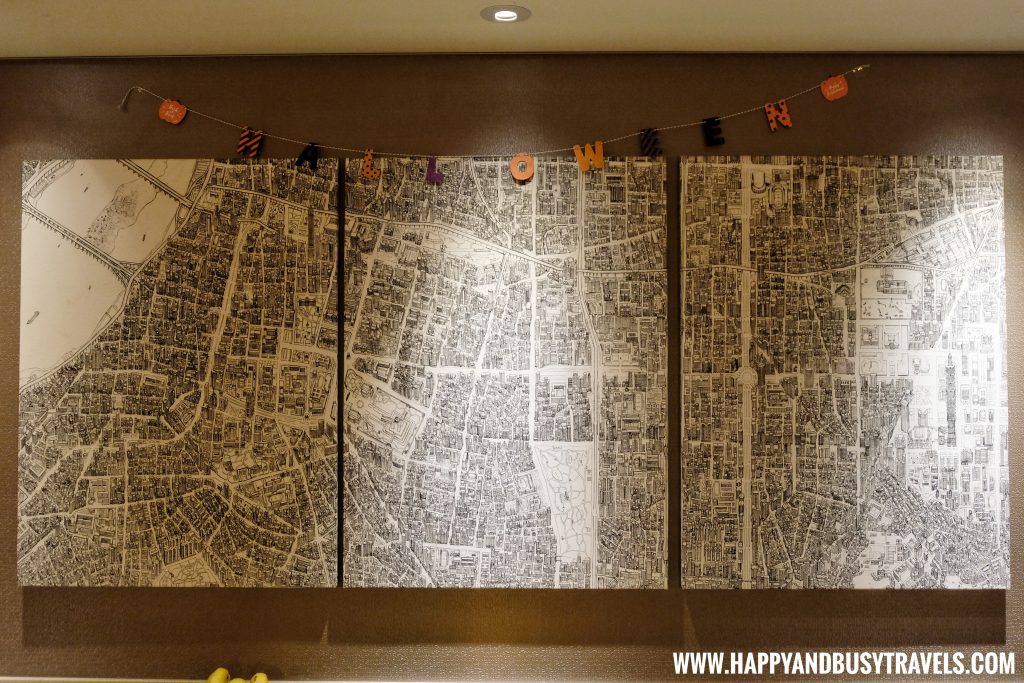 The Rooms
All of our rooms were located in the 5th floor.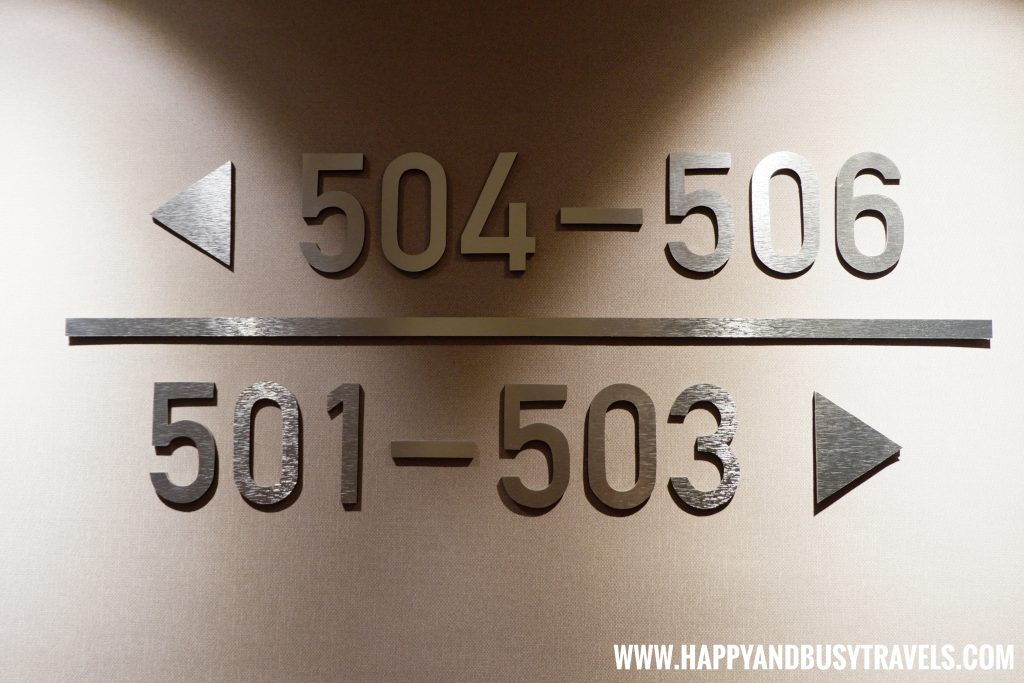 For the first night, we had 3 deluxe guests rooms, and for our second and third night, we had 1 deluxe room, and 1 triple room.
Deluxe Guestroom
The Bed
Our room had a queen size bed. It was simply arranged with white sheets and white pillow covers.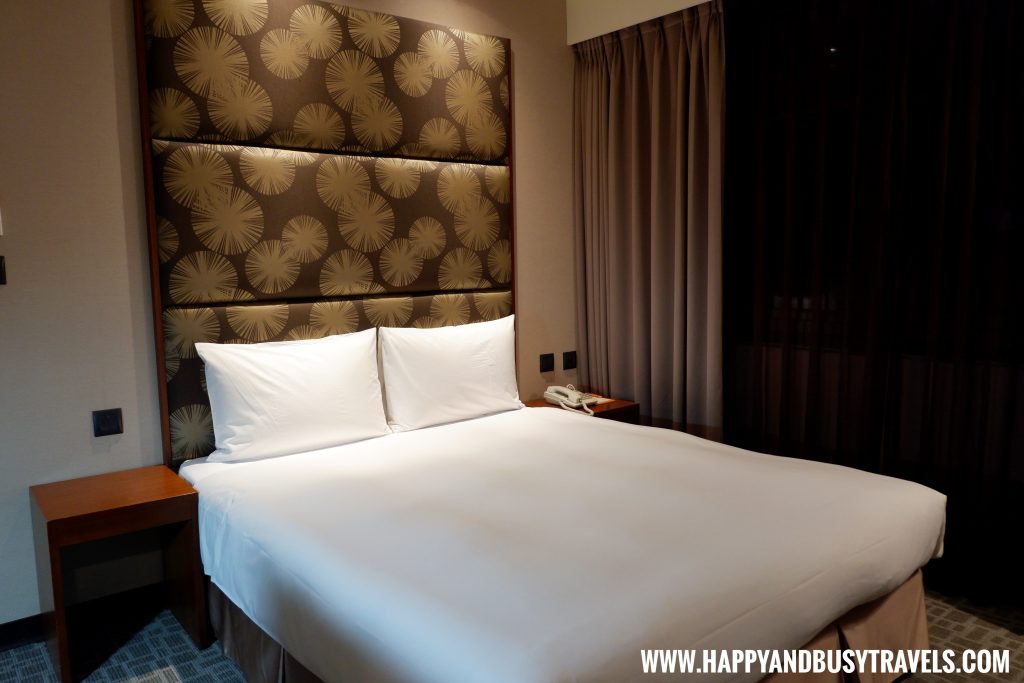 We love white sheets because it will really show if the sheets were really clean.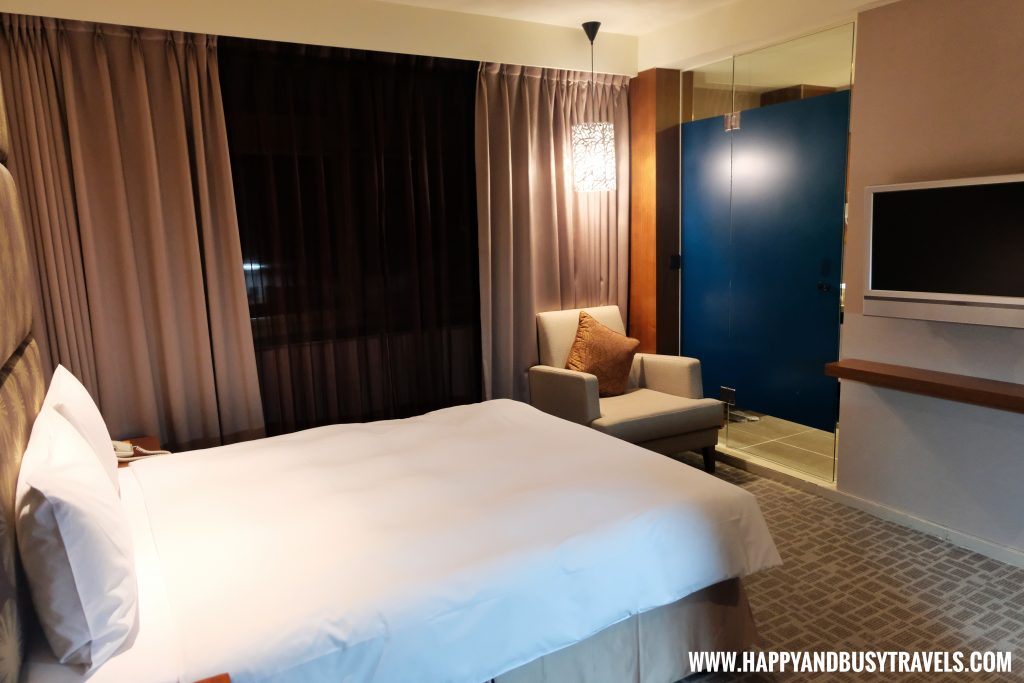 Work/ Study Desk and Chair
A desk was available inside the room, and there were several items on it.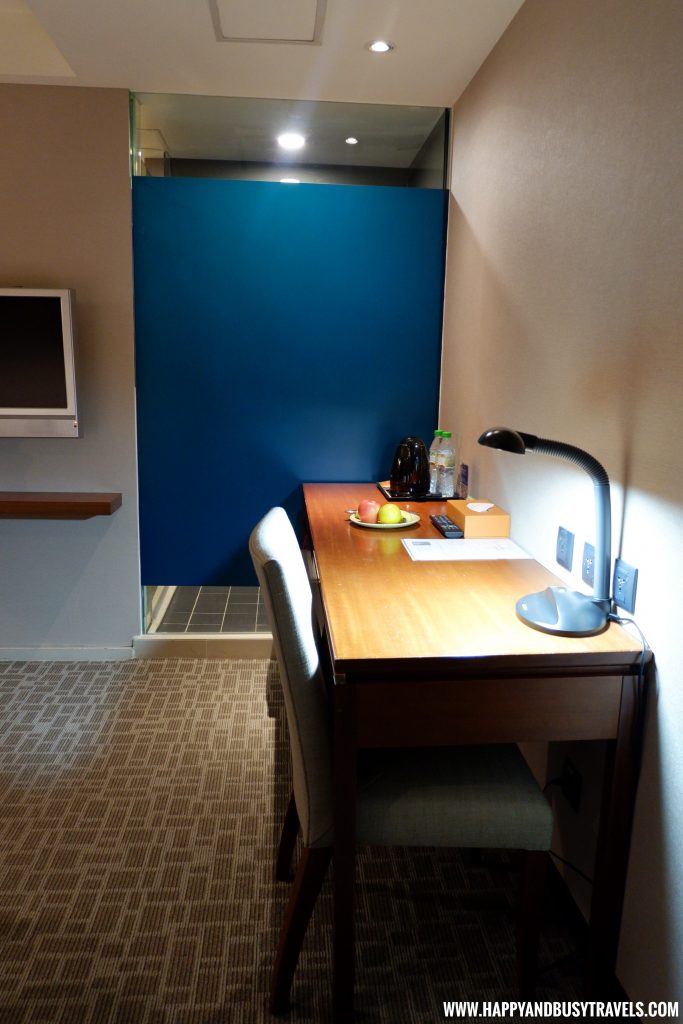 Aside from the study lamp, and tissue paper, fruits were served daily. If you ate your fruit, the staff will replace it everyday. Fruits available were Banana, Apple, and a citrus fruit.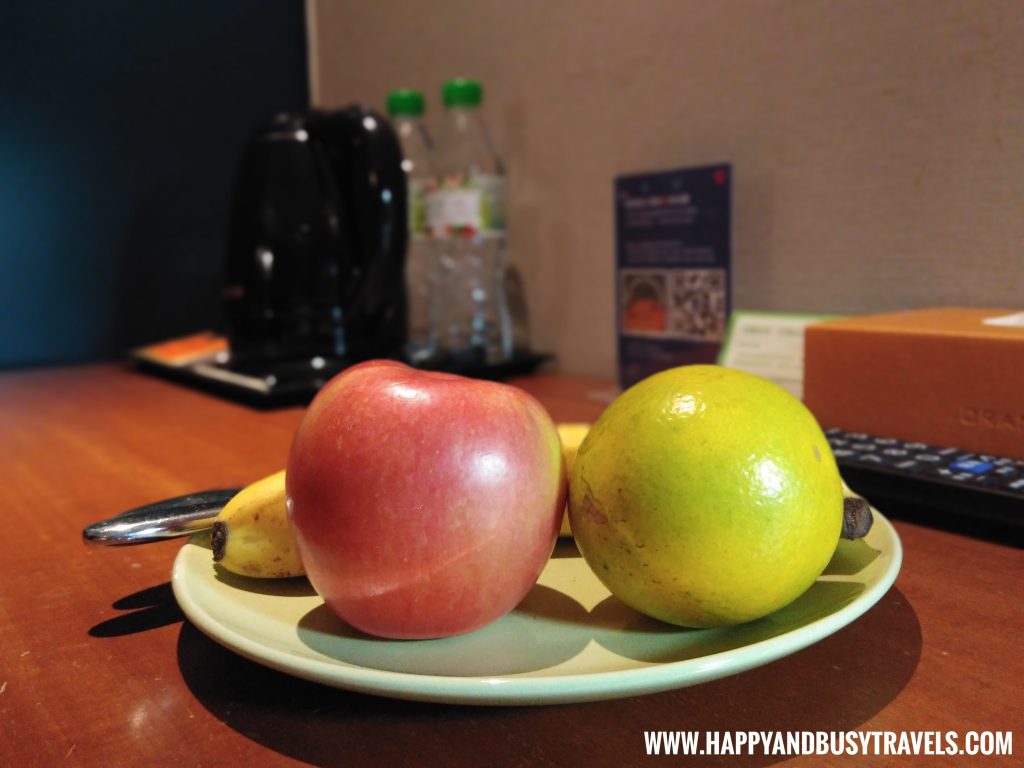 An electric kettle, mugs, and complimentary water bottles were available. The water bottles were replenished everyday.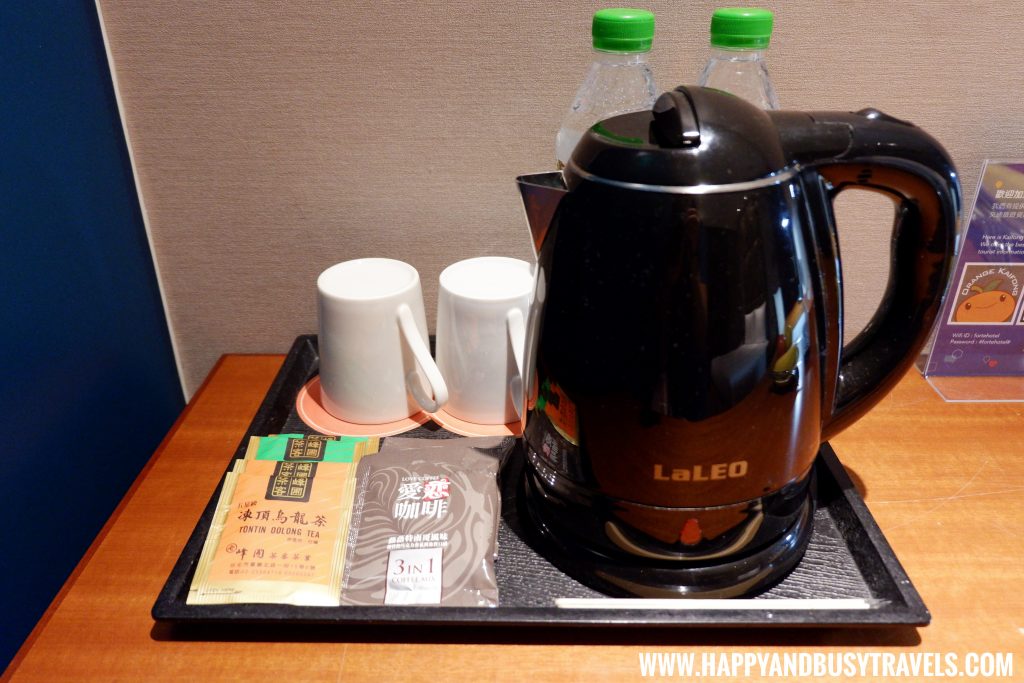 Different kind of tea, and instant coffee were also available.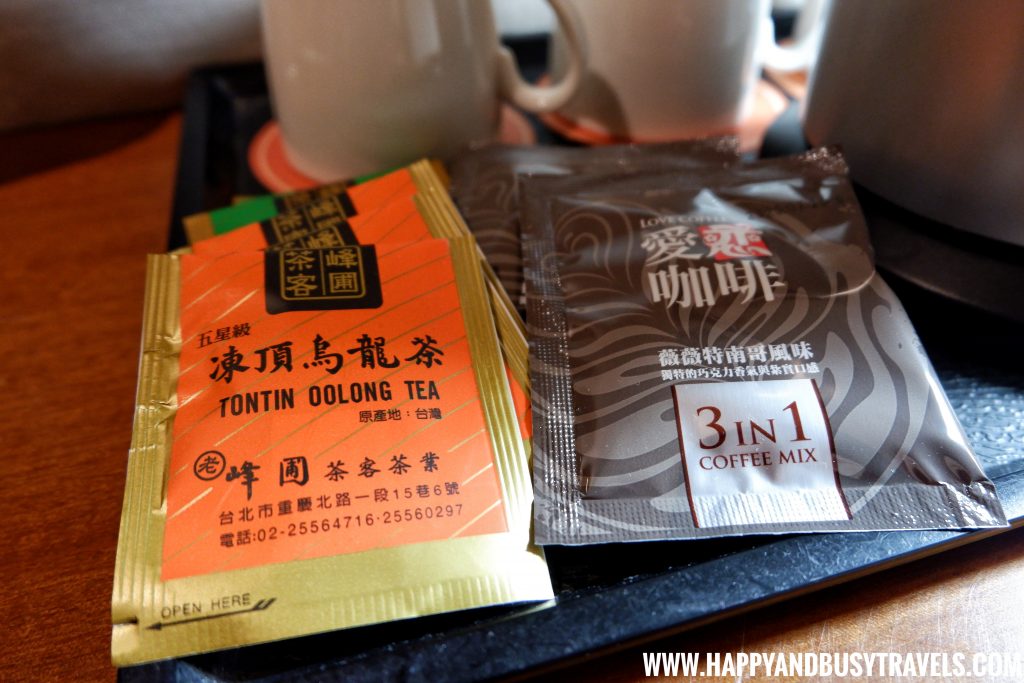 A refrigerator was also available inside the room.
The Comfort Room
Hair dryer, towels, hand lotion, hand soap, and toiletries were available.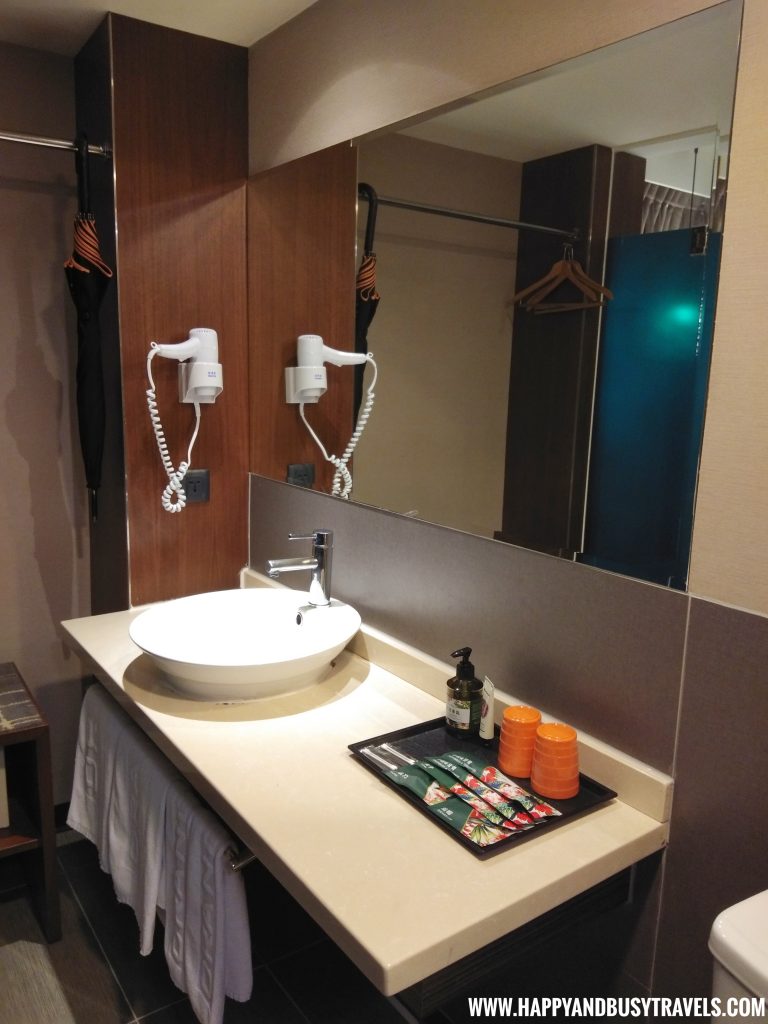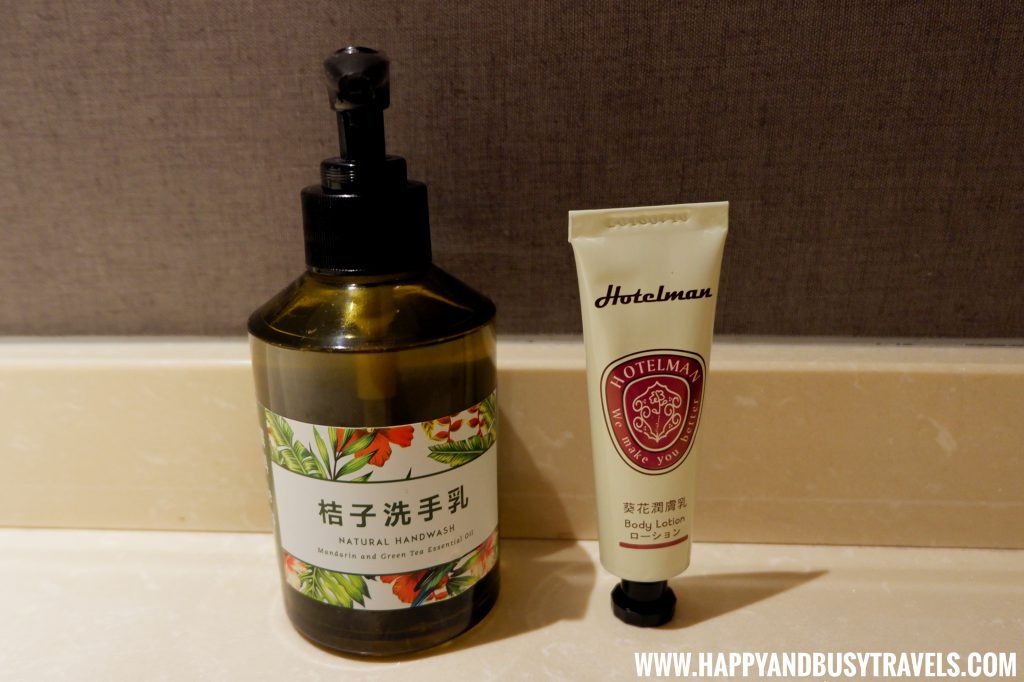 Toiletries included were toothbrush and toothpaste, comb, razor, and shower cap.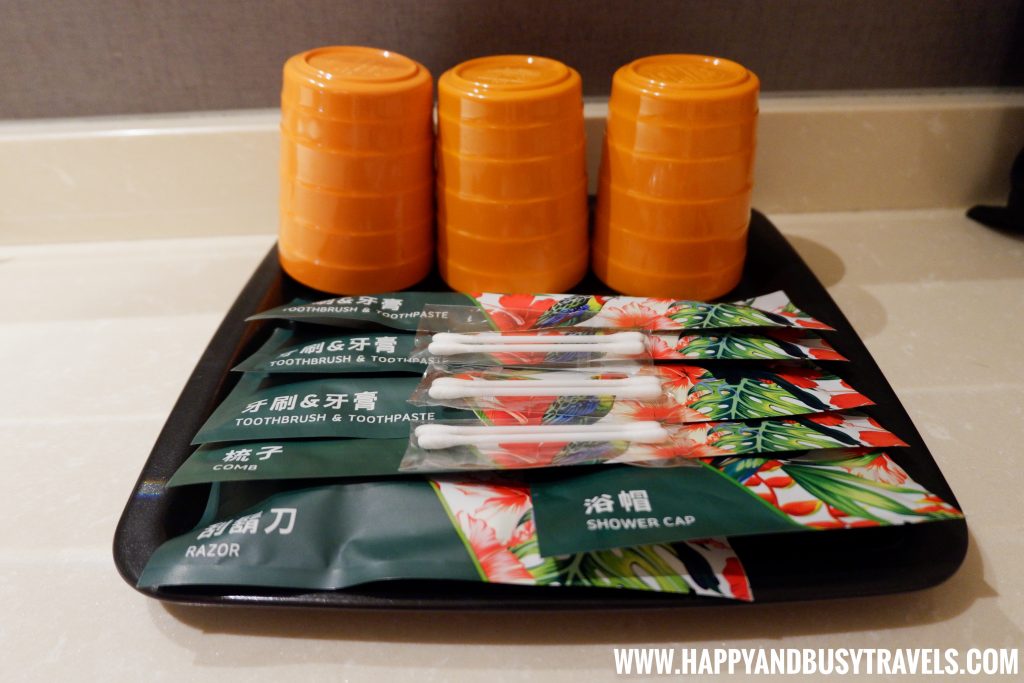 There were also more than enough tissue paper rolls available.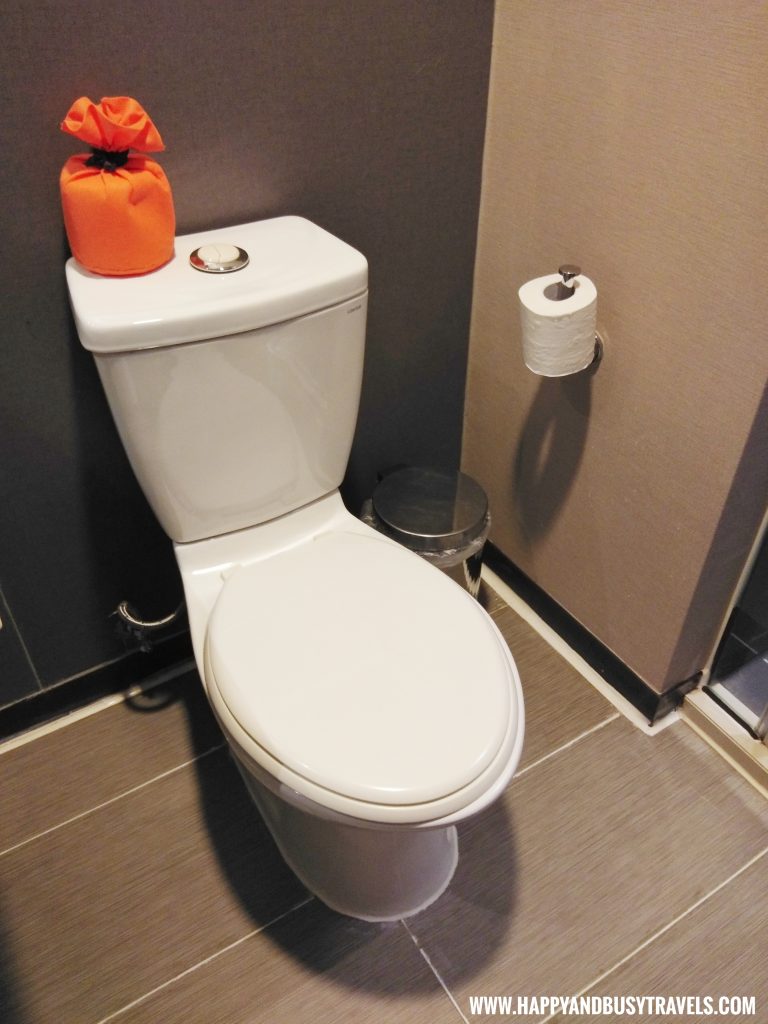 We love the shower area of the Deluxe Guestroom. It was simple and neat.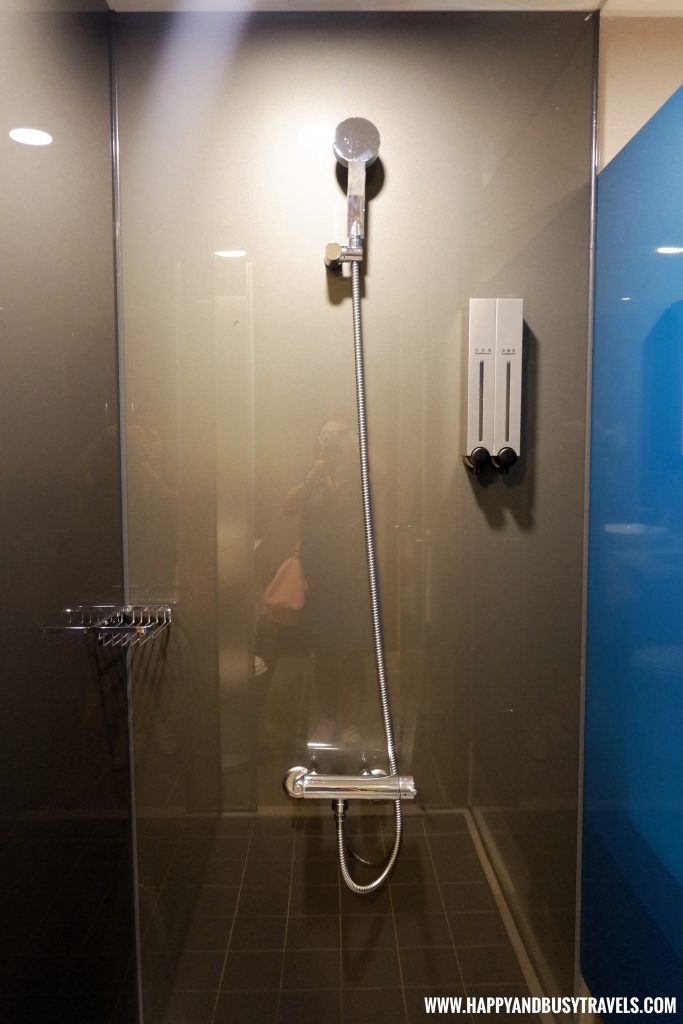 Shampoo and Shower Gel were available inside all of the toilet of each rooms.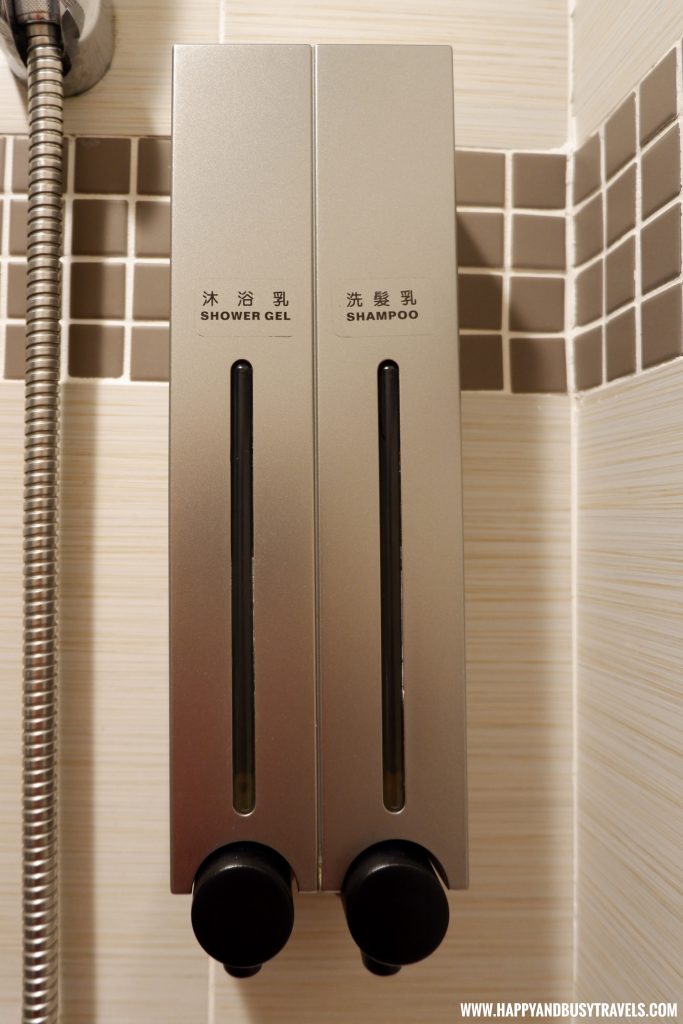 Other Features
Our room has a flat screen television where we enjoyed watching cable channels.
After a long day of touring, we also had a chance to seat on the sofa chair available inside the room.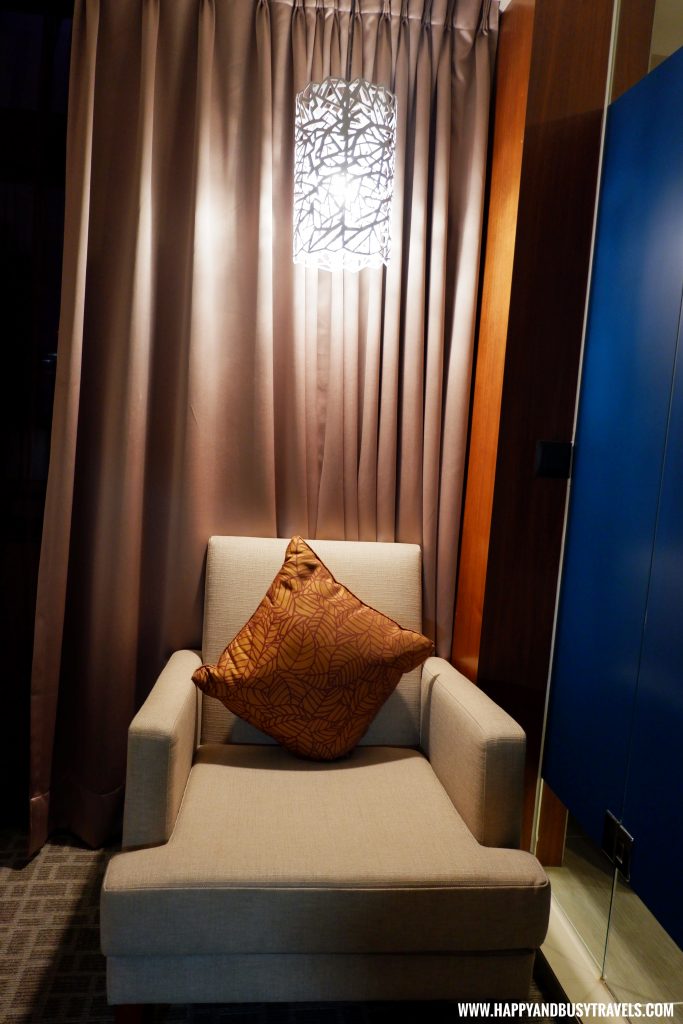 A safe, clothes hanger, and an umbrella were also available.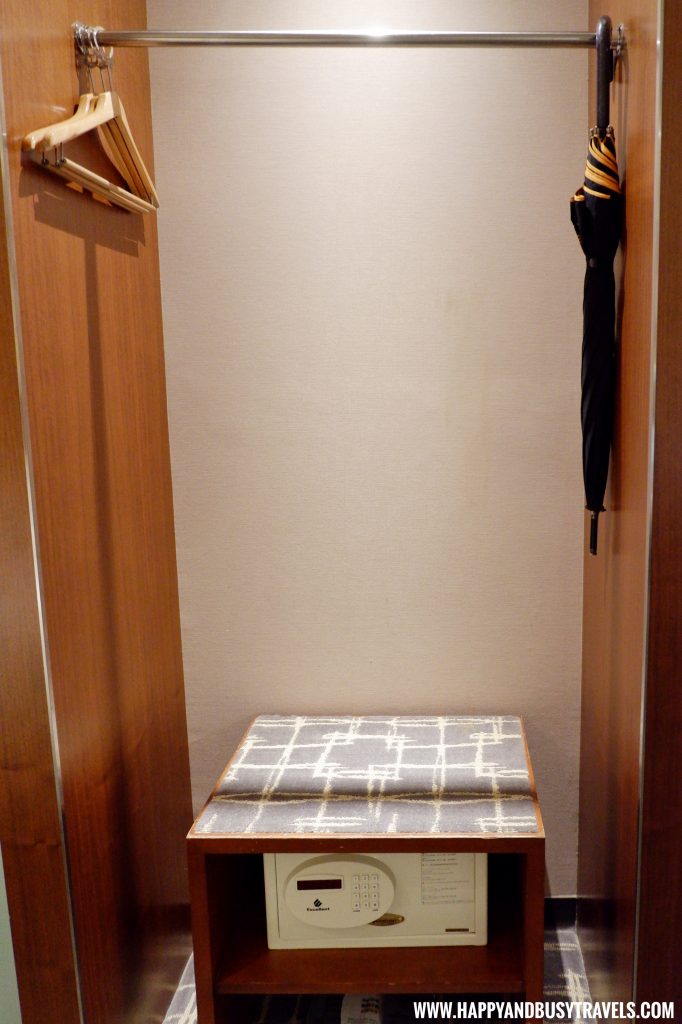 Bedroom slippers were also provided by the hotel.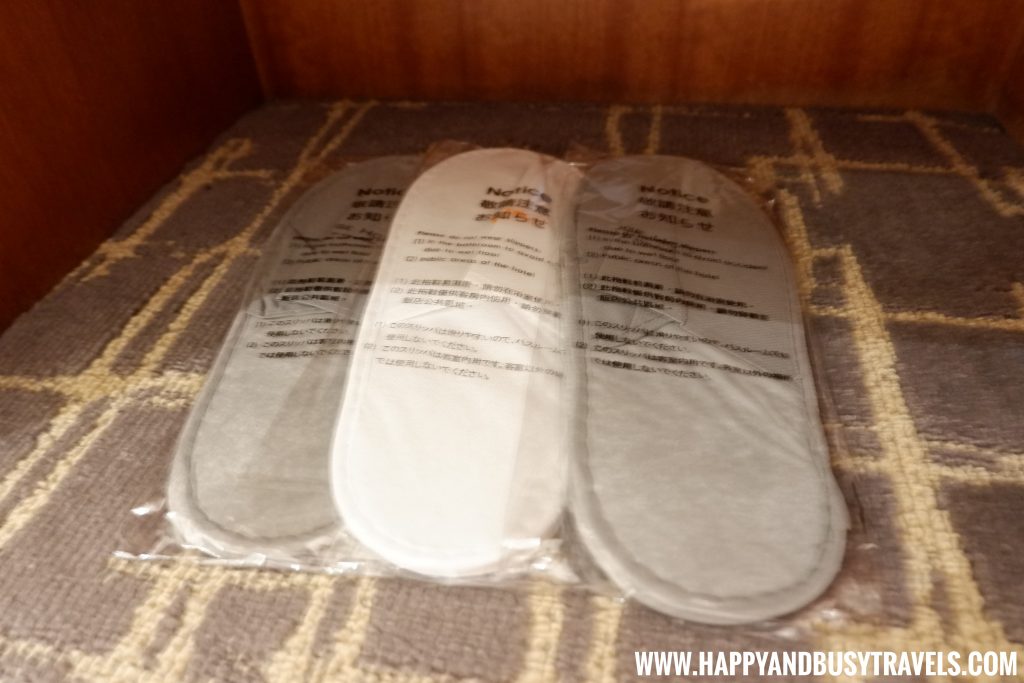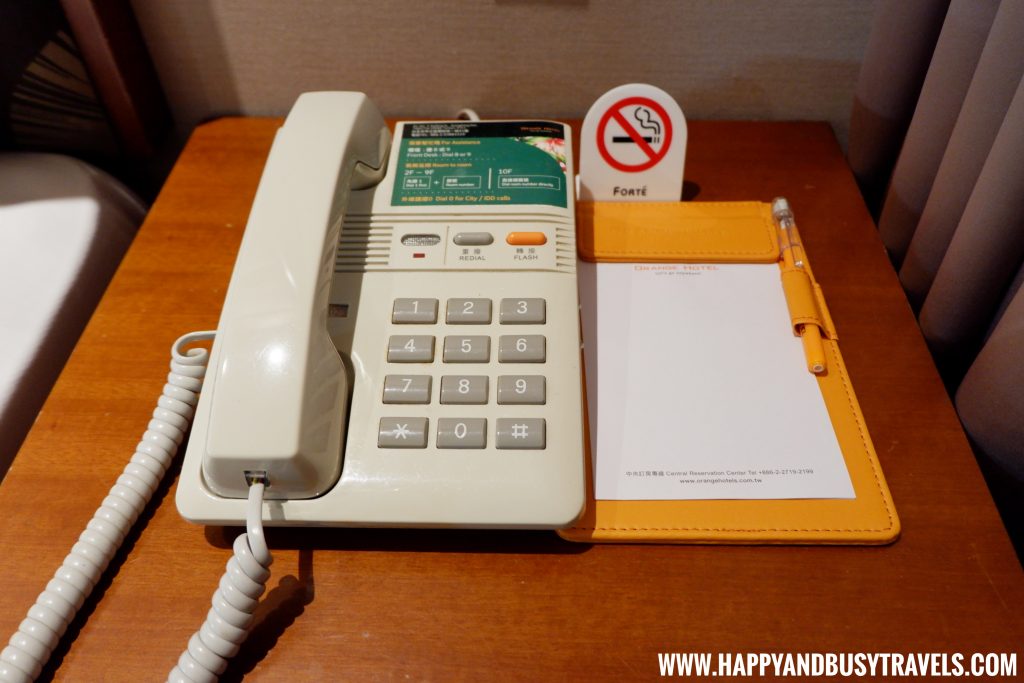 Other Rooms
Another Deluxe Guestroom
My friends stayed in the other Deluxe Guestrooms. Here is what it looks like.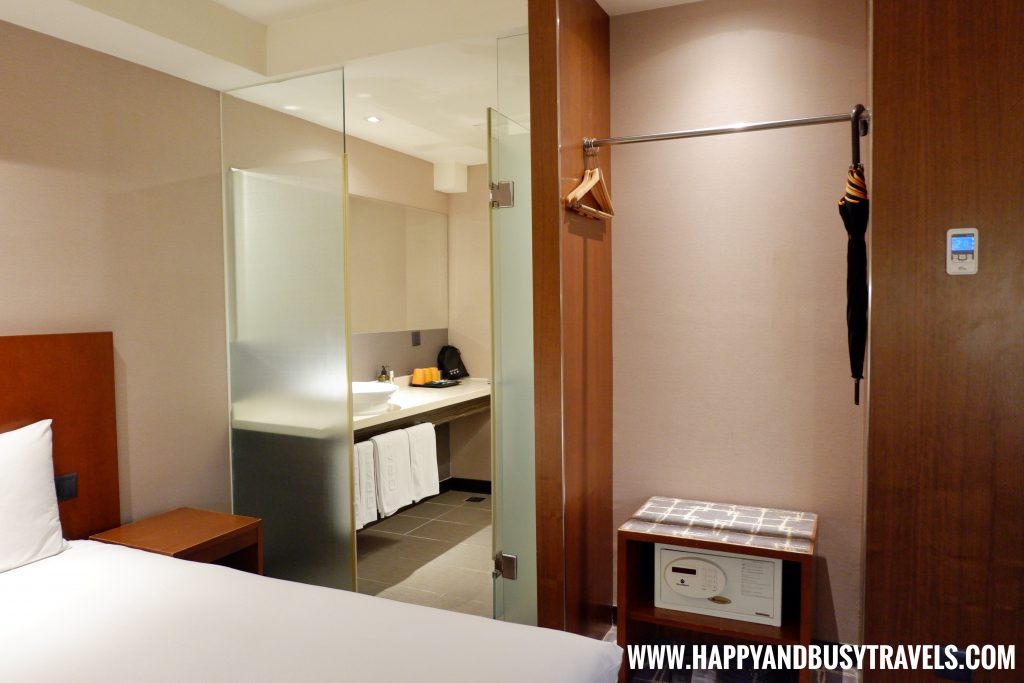 It has the same room amenities like ours.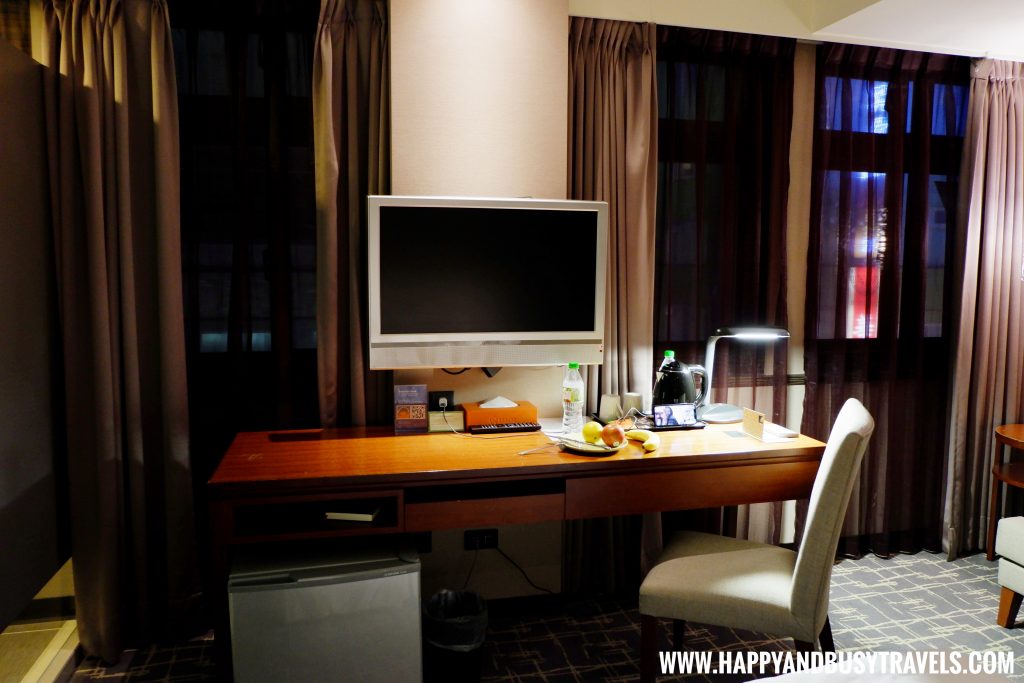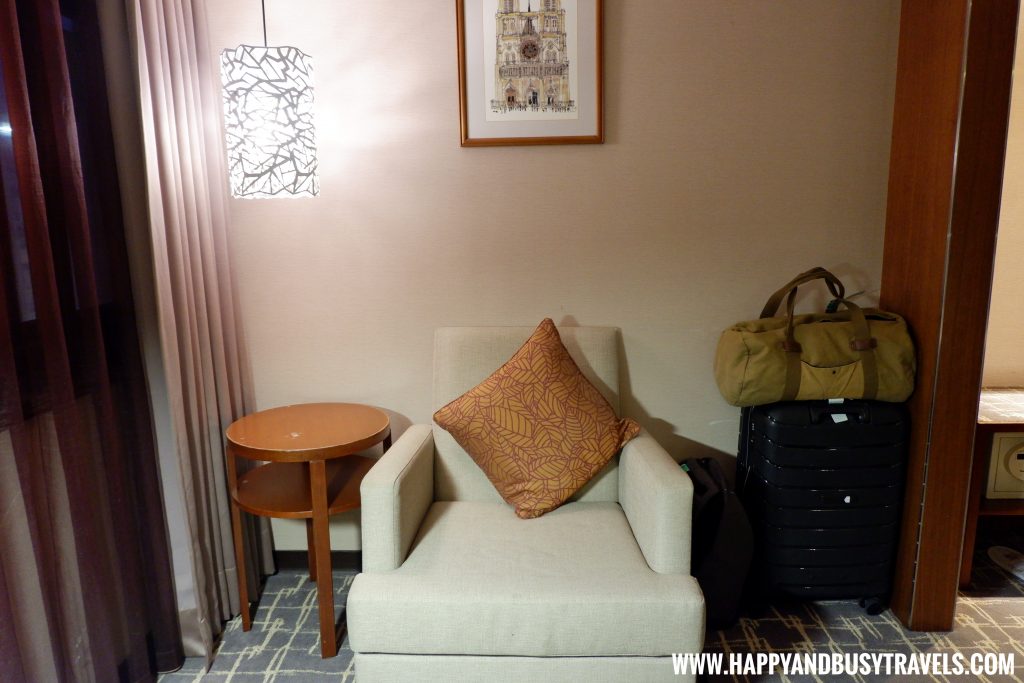 Triple Room
Three single beds were provided inside the room, but if you prefer for 1 queen bed plus 1 single bed, that can be arranged.
It also has the same room amenities like the other rooms.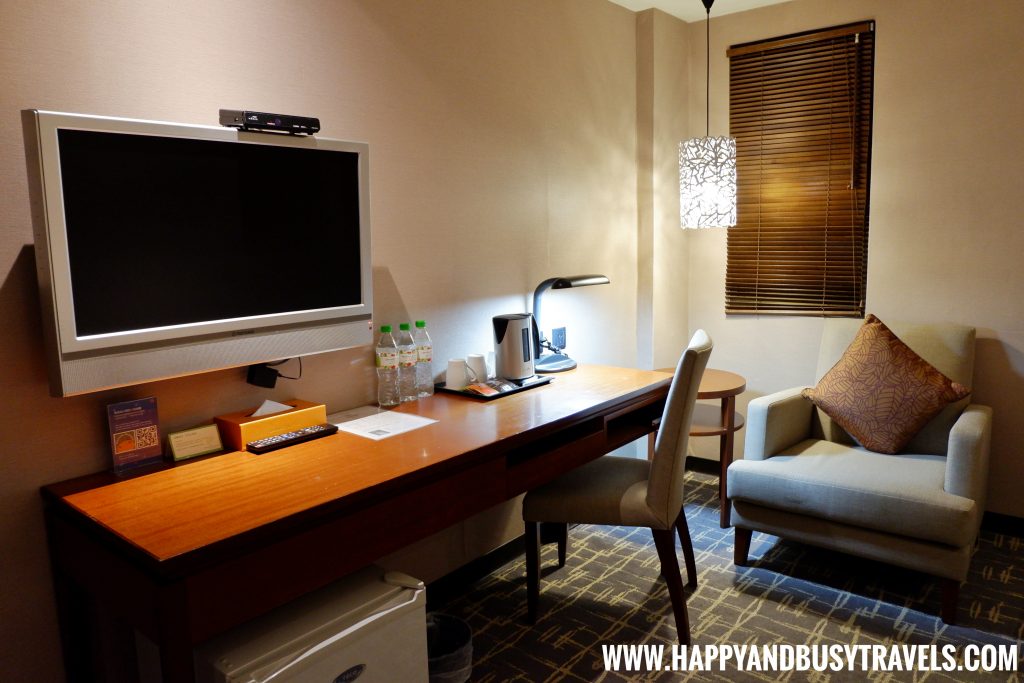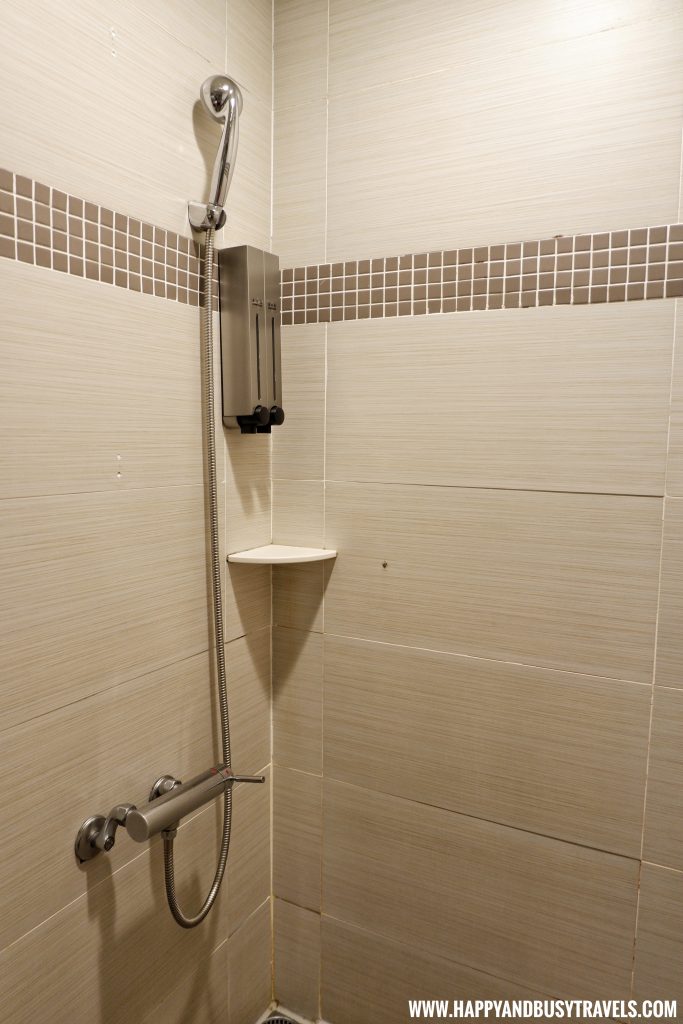 Breakfast
Orange Hotel Kaifong has three breakfast providers. A map was shown to us upon our check in so we can choose where to eat.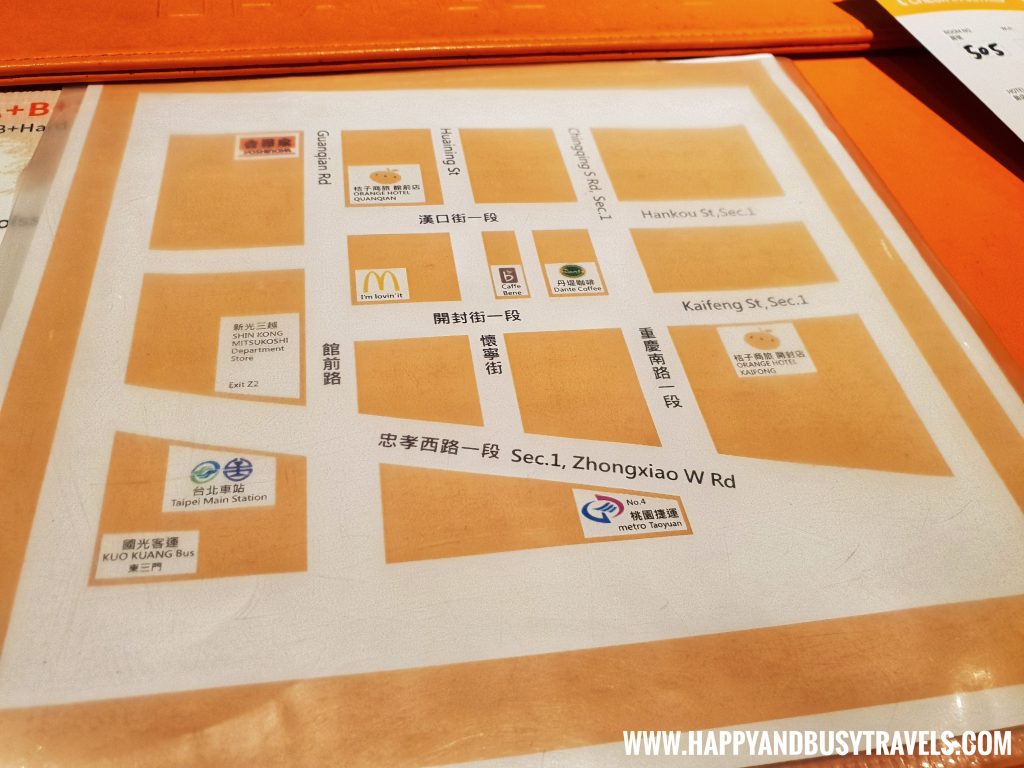 The breakfast providers were:
1. Dante Coffee
Operating hours: 7:00 AM – 9:00 PM
Nearest to the hotel
2. Caffe Benne
Operating hours: 8:00 AM – 9:00 PM
3. Yoshinoya
Operating hours: 24 hours open
Far from the hotel
We only had a chance to eat in two restaurants because we usually eat at 7:00 AM and start our tour at 8:00 AM.
Breakfast can be redeemed from the opening of the restaurant up to 10:00 AM.
Dante Coffee
The coffee shop served bread for breakfast.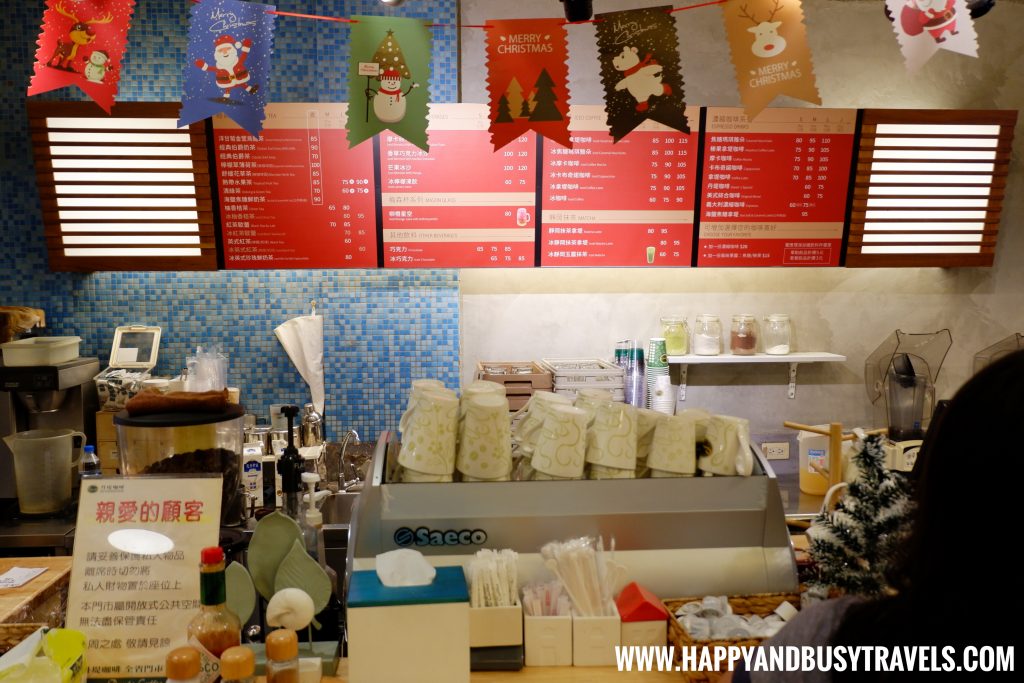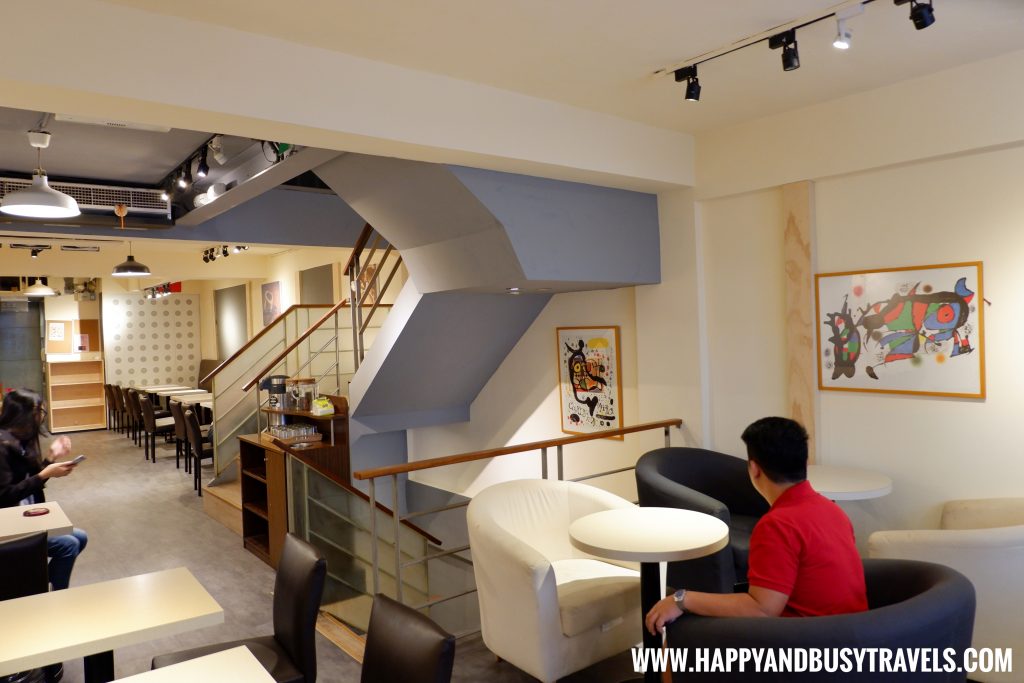 Yoshinoya
We had two out of our three breakfast opportunities here in Yoshinoya because they were open 24 hours, and they serve rice.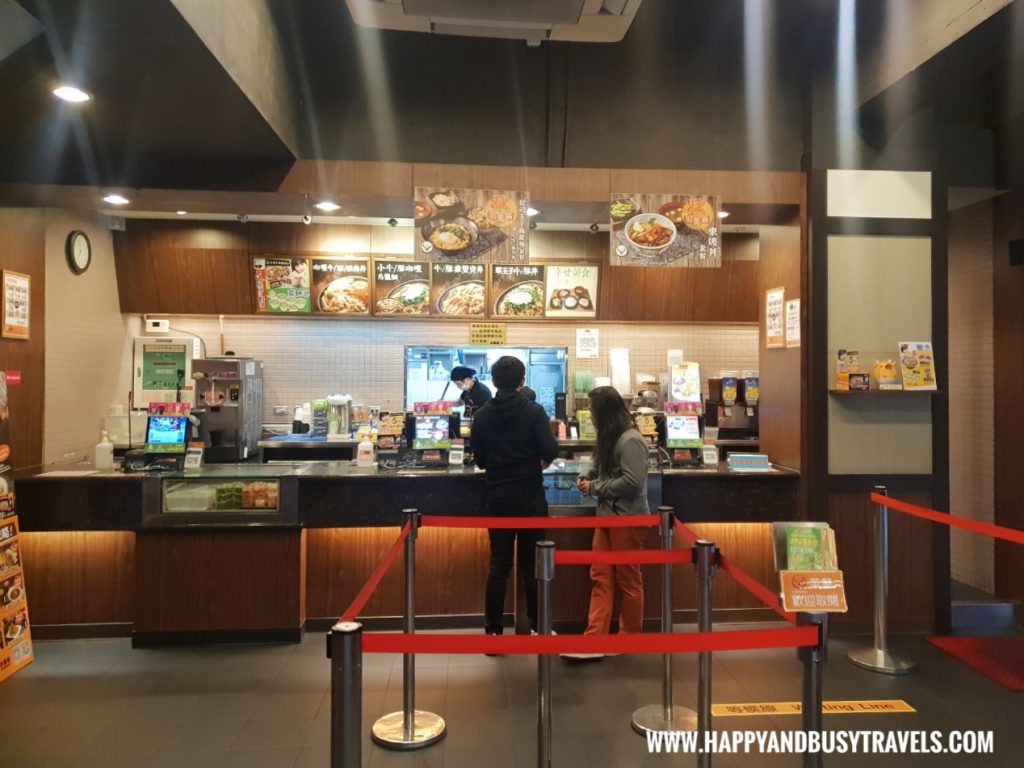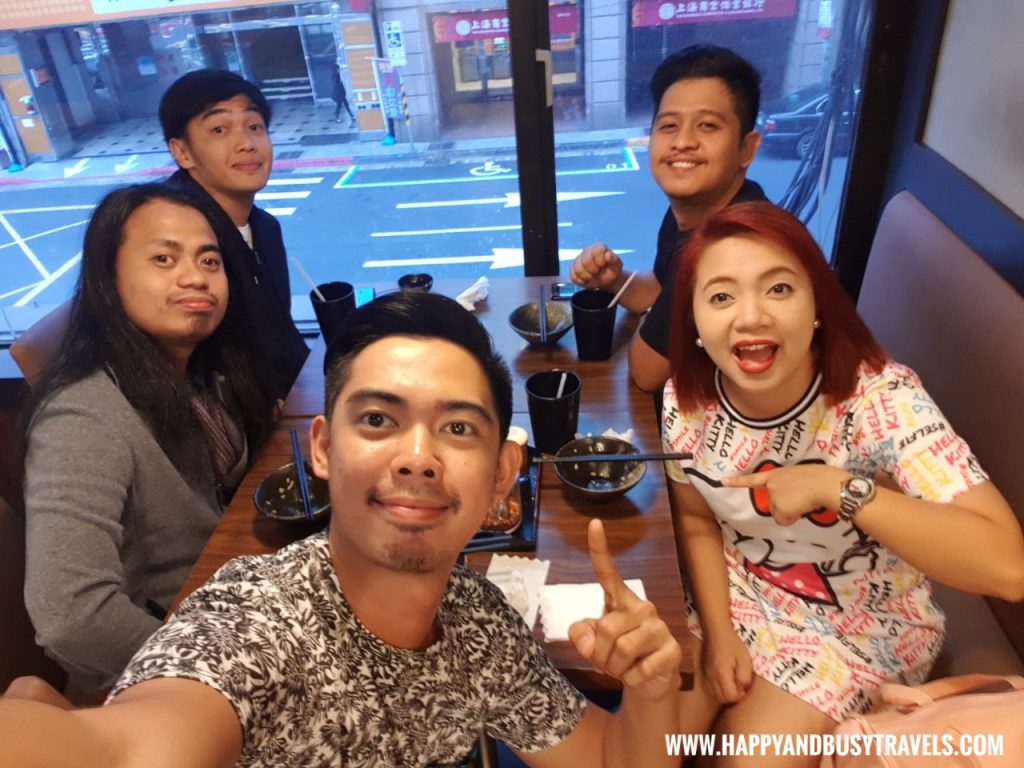 Other Information
Summary of the room amenities:
Flat screen LCD TV with cable channels
International phone
WiFi
Work/ Study desk & chair
Sensor room key card
Separate shower and toilet
Daily toiletries & hair dryer
Mineral water, tea bags, and coffee
Fruits
Electric Kettle
Small refrigerator
Central air-conditioning system
Safe box
Summary of the hotel amenities:
Public Space
24/7 reception
Unlimited fruits, softdrinks, juices, tea, and coffee
Cool chair!
Luggage counter
Tour Packages
Souvenir Delivery
Prices of the rooms per night:
Standard Guestroom: NT$ 4,000
Standard Twin Room: NT$ 4,400
Deluxe Guestroom: NT$ 4,400 (our room)
Orange Suite: NT$ 5,000
Triple Room: NT$ 5,000 (shown above)
After checking out, guests can leave their luggage in the hotel.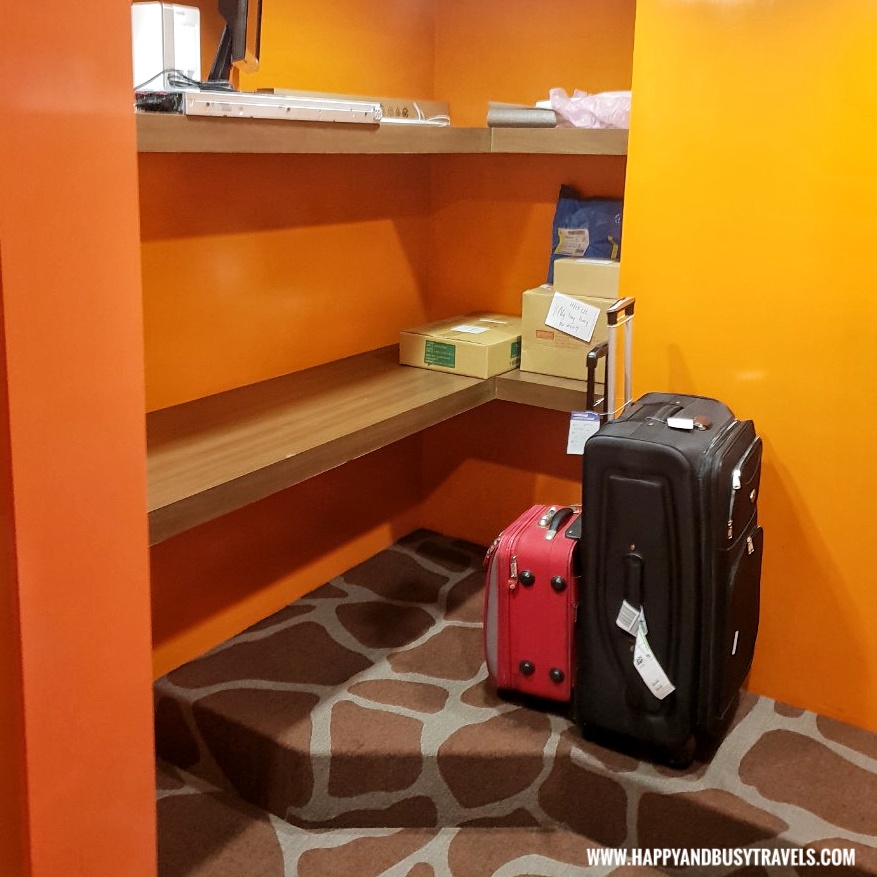 Happy and Busy's Smileys
Cleanliness


The staff of the hotel did a great job keeping the hotel sparkling clean! Our rooms were cleaned everyday.
Facilities


We love the public space, with the space, we got to know other guests, and had unlimited fruits and drinks. Busy and our friends used the area to work even though we were on vacation. We also like the luggage counter services.
Service


The service was on point! Francis and Derek accommodated us very well in our check in, and the other staff helped us if we needed anything.
Value for money


The money paid for staying in the hotel was worth it considering the amenities and quality of our stay in the hotel.
Location 


The hotel has its own building and it was close to the public transportation, convenience stores, and restaurants.
Ambiance 


The theme "Orange" was felt in the whole hotel. We also love how the rooms were set up because it added to the feeling of relaxation while resting in the room.
Food 


The 24-hour drinks and fruits all-you-can was delightful! We also had the chance to choose where do we want to eat for our breakfast.
Overall, our stay was perfect! We had more than we need!