For the Nth time I am in Boracay again! For the first half of my stay in Boracay (March 16-18, 2019) I stayed in Pinjalo Resort Villas together with my friends. Busy is not yet with me during our stay, but he was with me in the second half of my Boracay 2019 visit.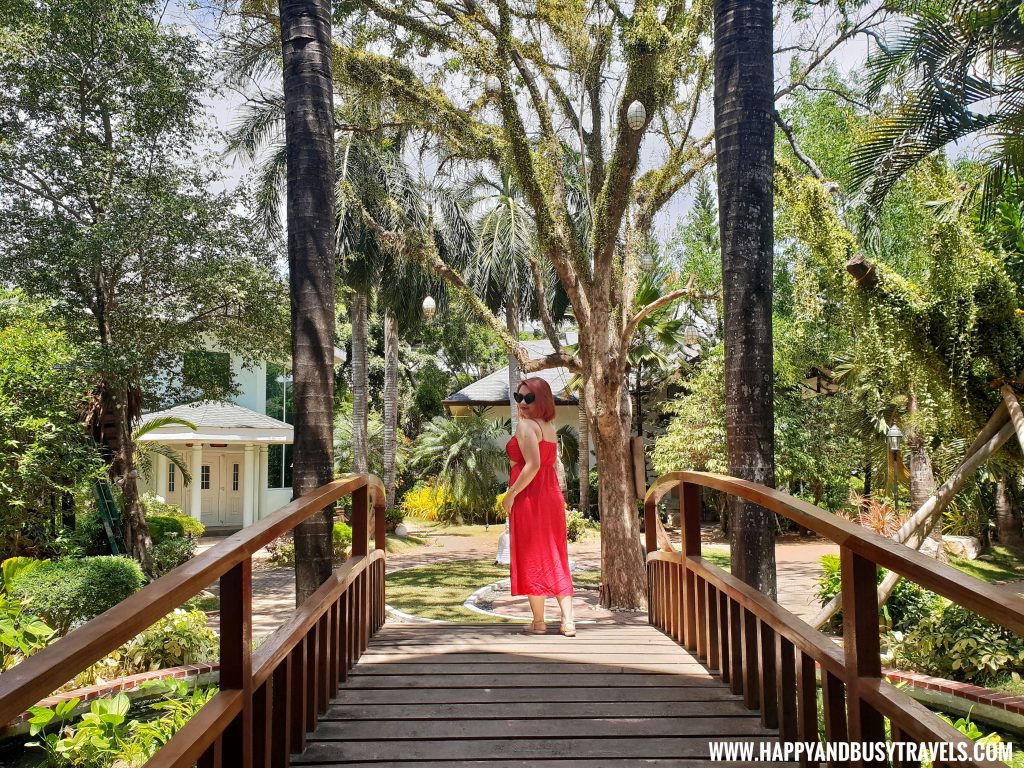 Pinjalo Resort Villas is just a minute away from the white beach, and several establishments including restaurants, and shopping areas. Inside the resort is the luscious forest inspired garden that gives the visitors a nature feeling while inside the resort. Who would've thought that there is a forest just a few minutes away from the beach? Rooms in the resort were spacious, well planned, and decorated. A restaurant also serves food for the guest especially for breakfast. Finally, they have a pool which visitors can use to refresh. Pinjalo Resort Villas and Nigi Nigi Beach Resort has the same owners, that's why you can see some similarities in the decorations.
Website: https://www.pinjalo.com/
Facebook: https://www.facebook.com/pinjaloresortvillas/
Contact numbers: +63 930 600 7130 ; +63 995 034 5749 ; (+63 32) 288 6241
Address: Station 3, Manggayad, Boracay Island, Philippines (Near Station X)
Google Maps: https://goo.gl/maps/rZvM3z2FwGA2
Rates: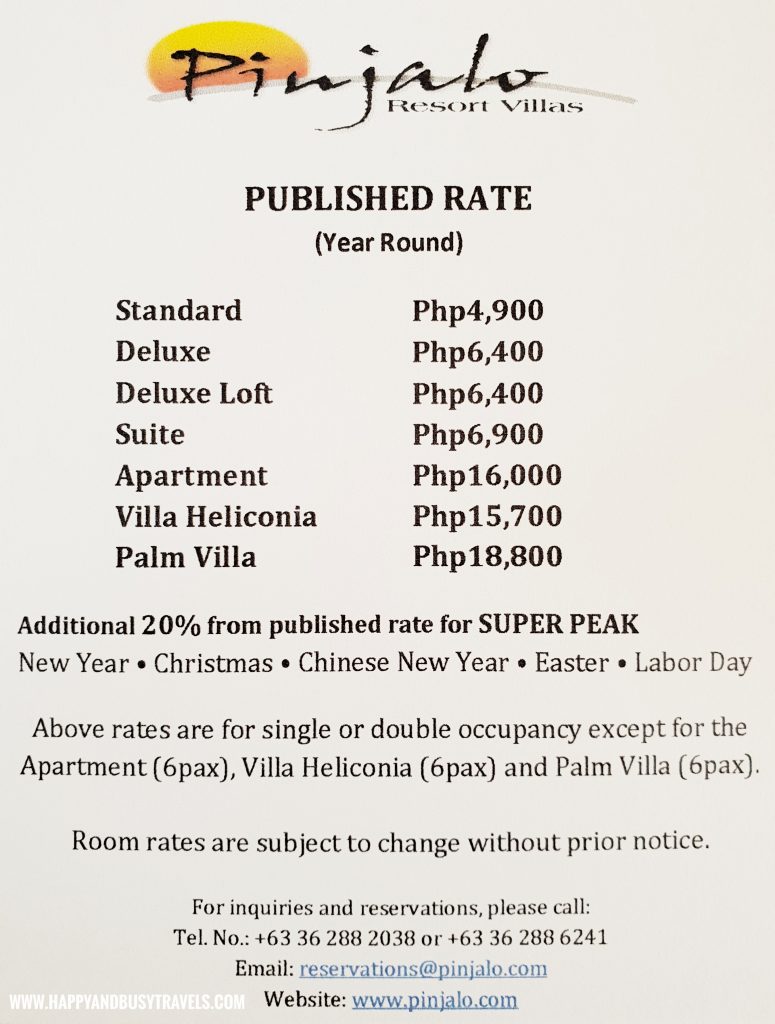 Quick Links
Checking in
The resort is well known to the residents of Boracay so we just told the tricycle to take us to Pinjalo Resort Villas and we were brought here, the entrance is just beside the road. It doesn't look that much outside but inside, there is a lot!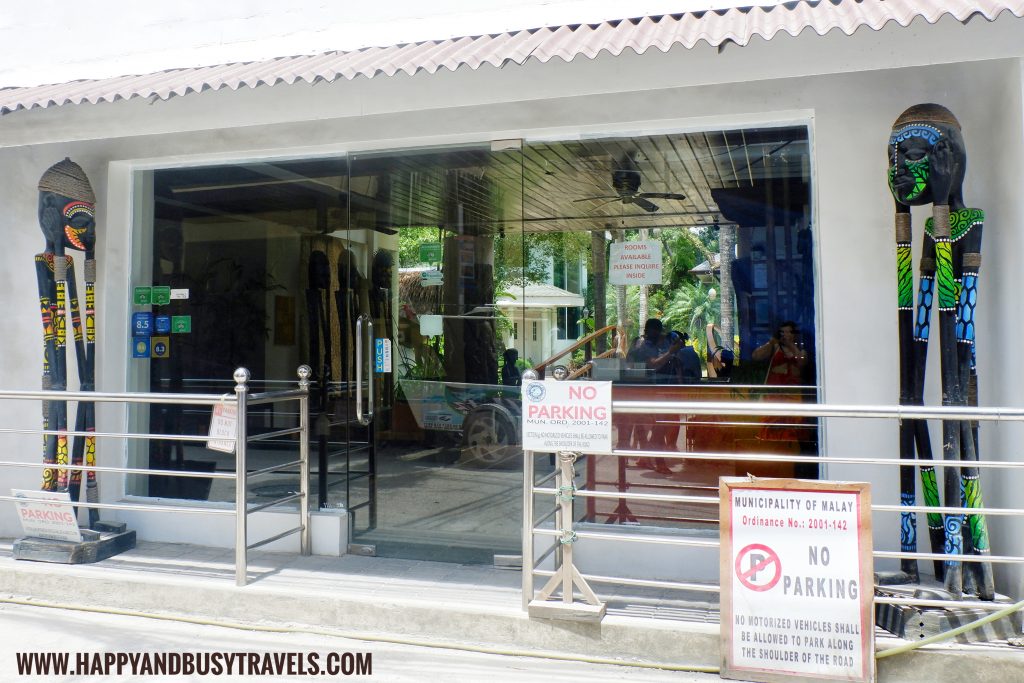 As we entered, the staff immediately greeted us and assisted us in our check in.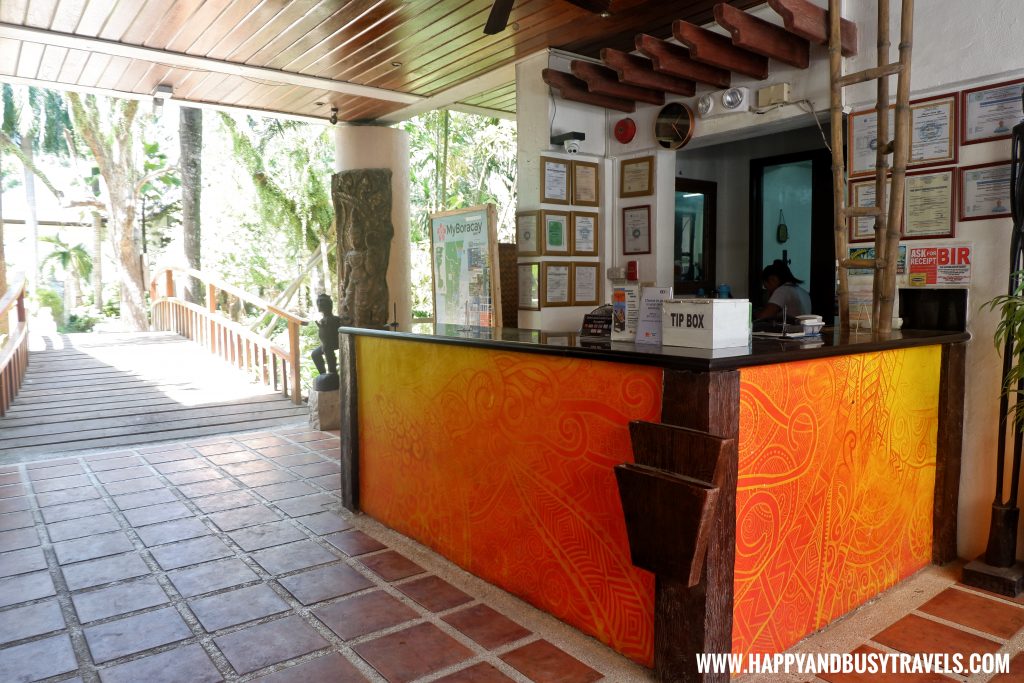 We waited for a while in this lobby while we were being assisted for our check in.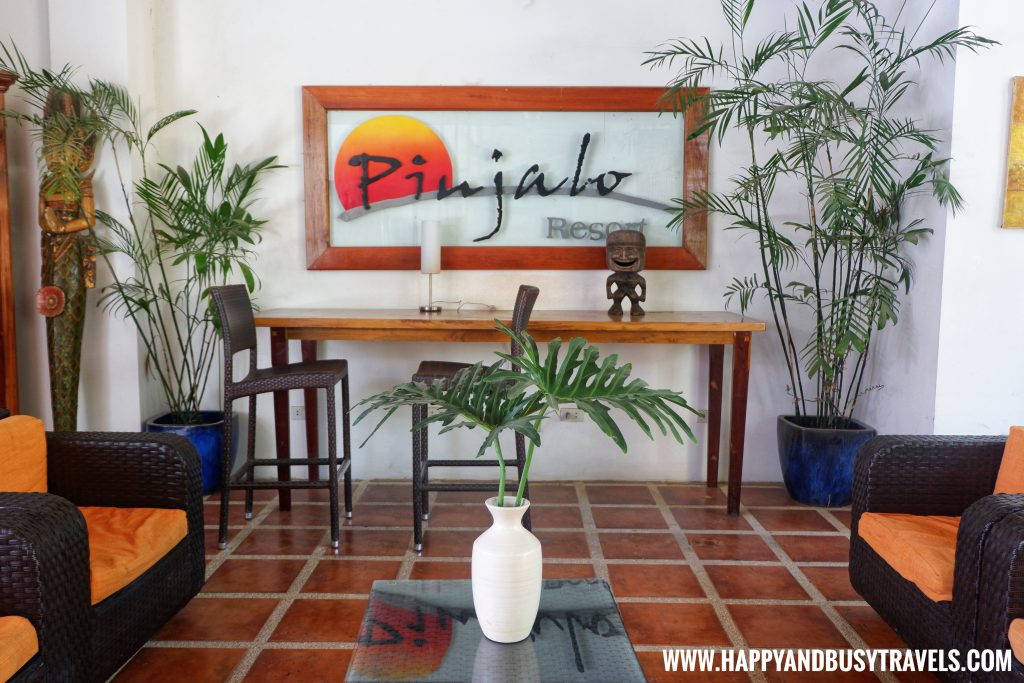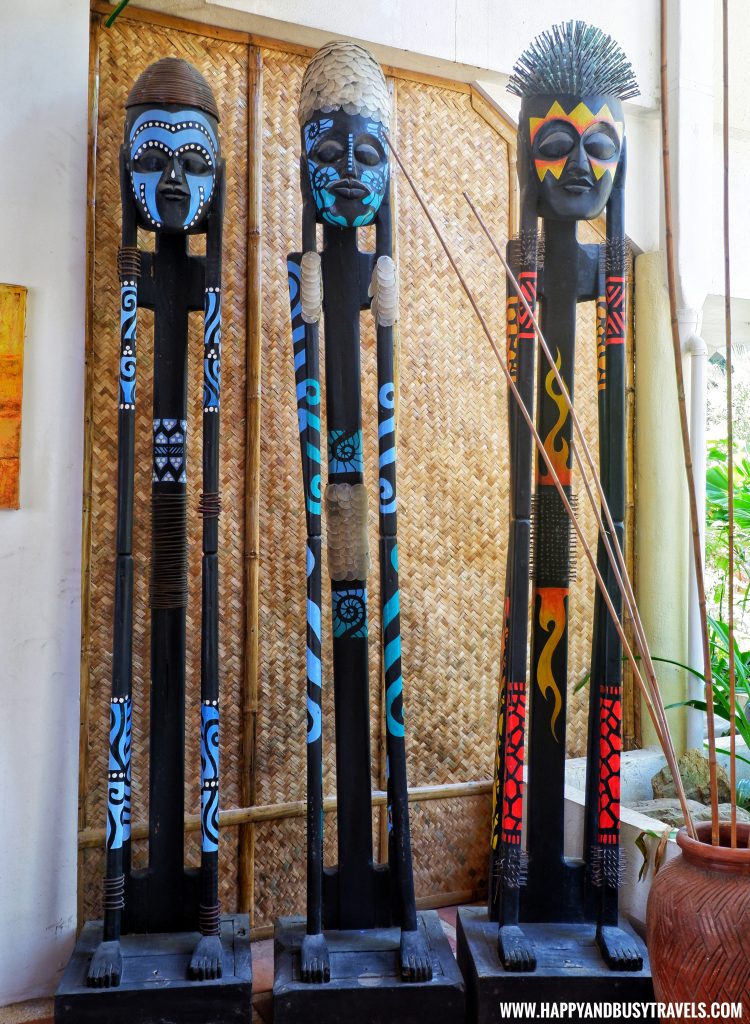 Welcome drinks were served.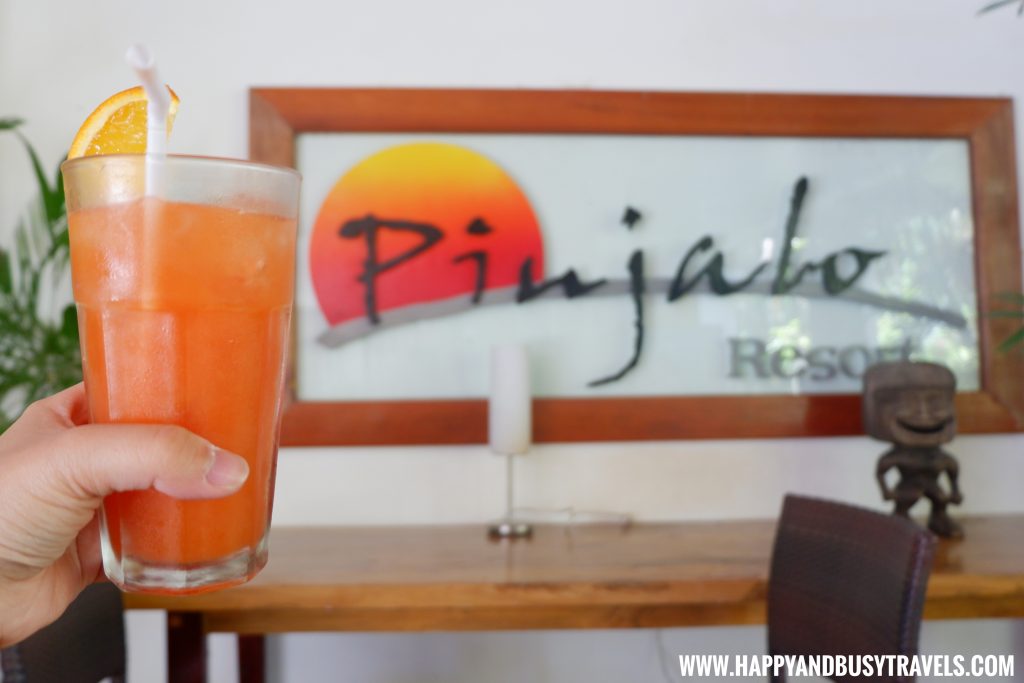 Deluxe Room
The Pineapple Room, a Deluxe Room in the Fruits Villa was assigned to us. Here is a quick video showing our room.
Bedroom
Just right from the exterior of the room, I immediately thought that the room will look good.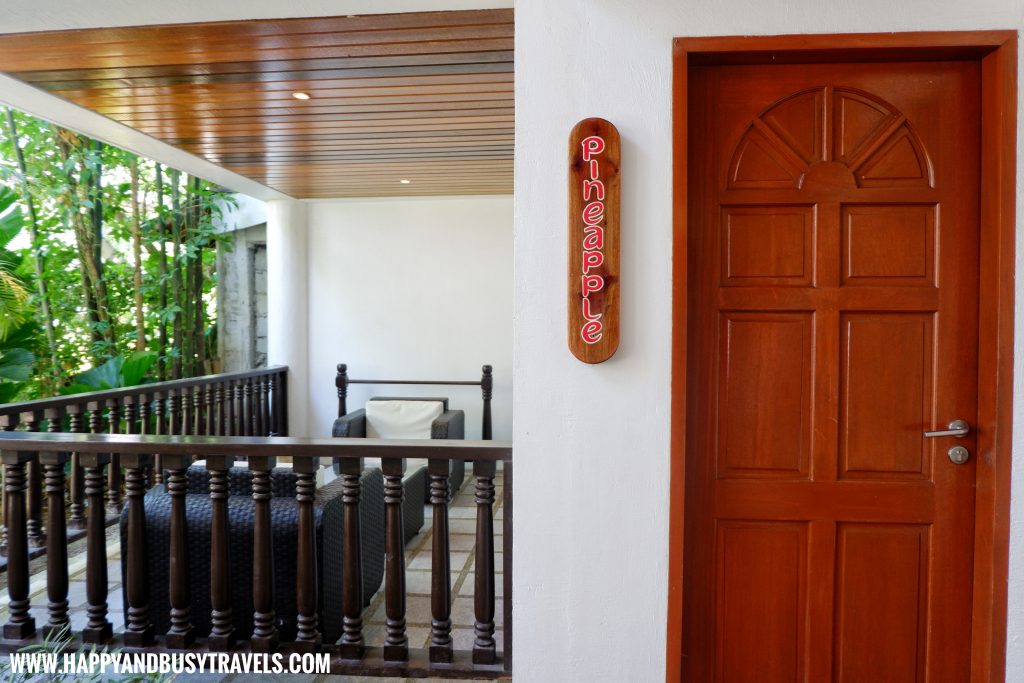 I was correct! There were 2 Queen sized beds! They were huge! Plus there were couches at the bottom of the beds.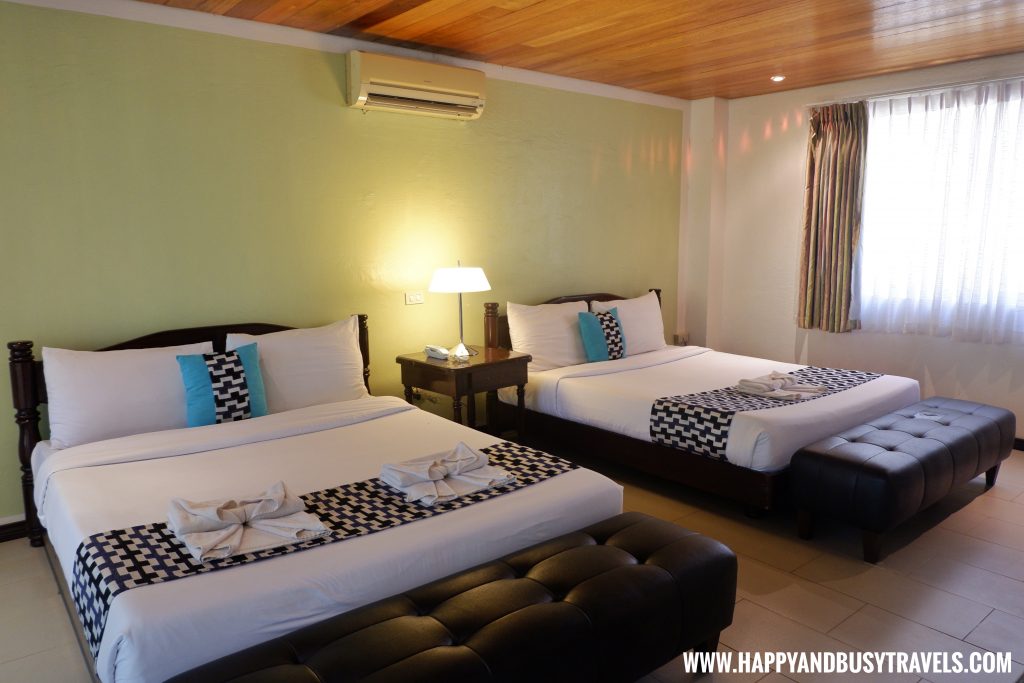 Other features were:
Complimentary bottled water everyday
Flashlight
Telephone
Flat-screen TV with cable channels
Refrigerator
Cabinet with hangers
Safety deposit box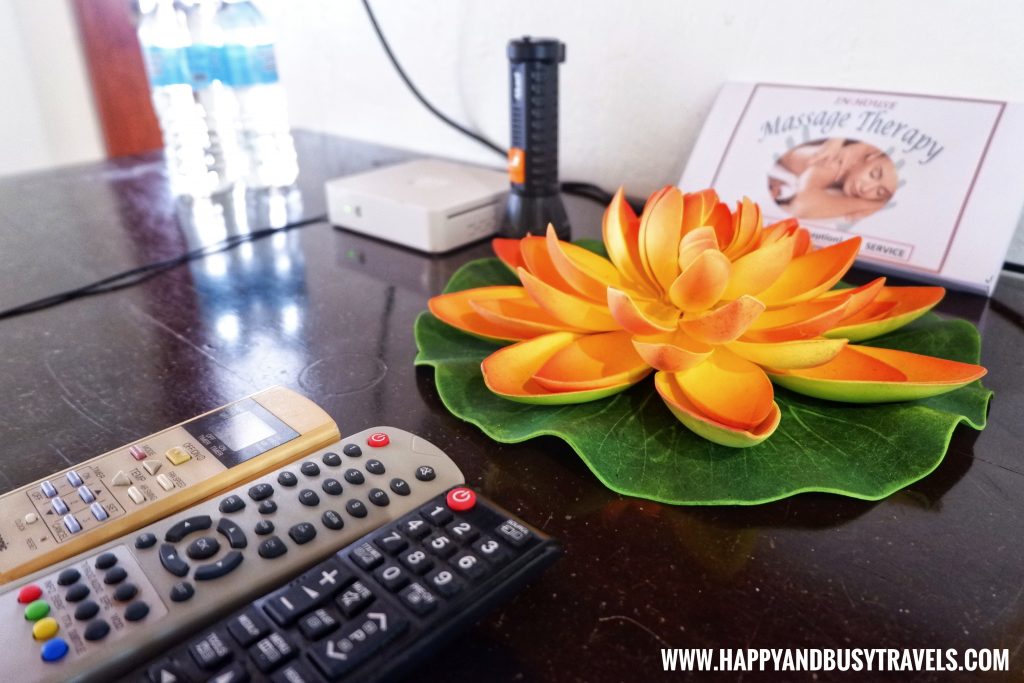 Comfort Room
We were amazed how big is the comfort room! We could even have a party inside! 😆 Complimentary toiletries such as shampoo, toothbrush, toothpaste, and soap were available.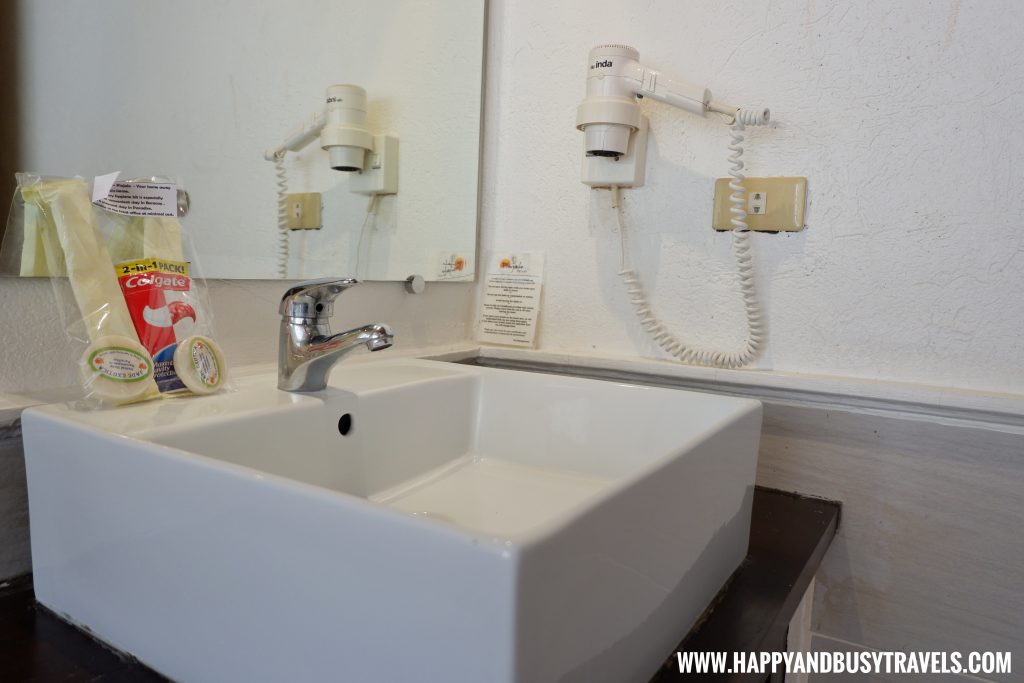 The toilet bowl was also perfect because there is a bidet! 😆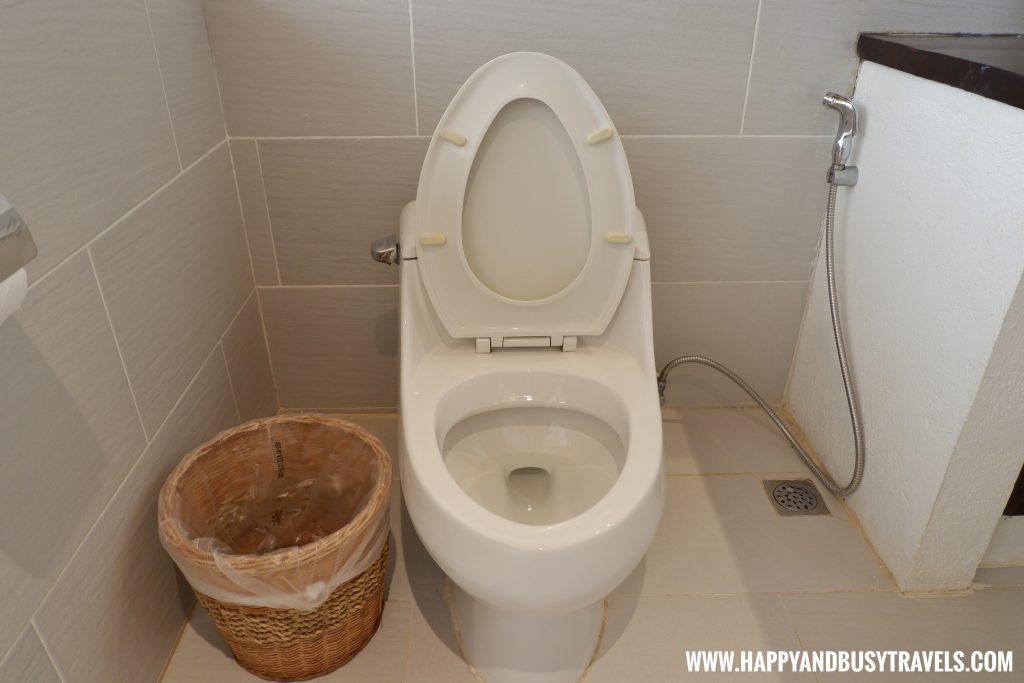 My favorite place in the comfort room is the shower area. It's so cool!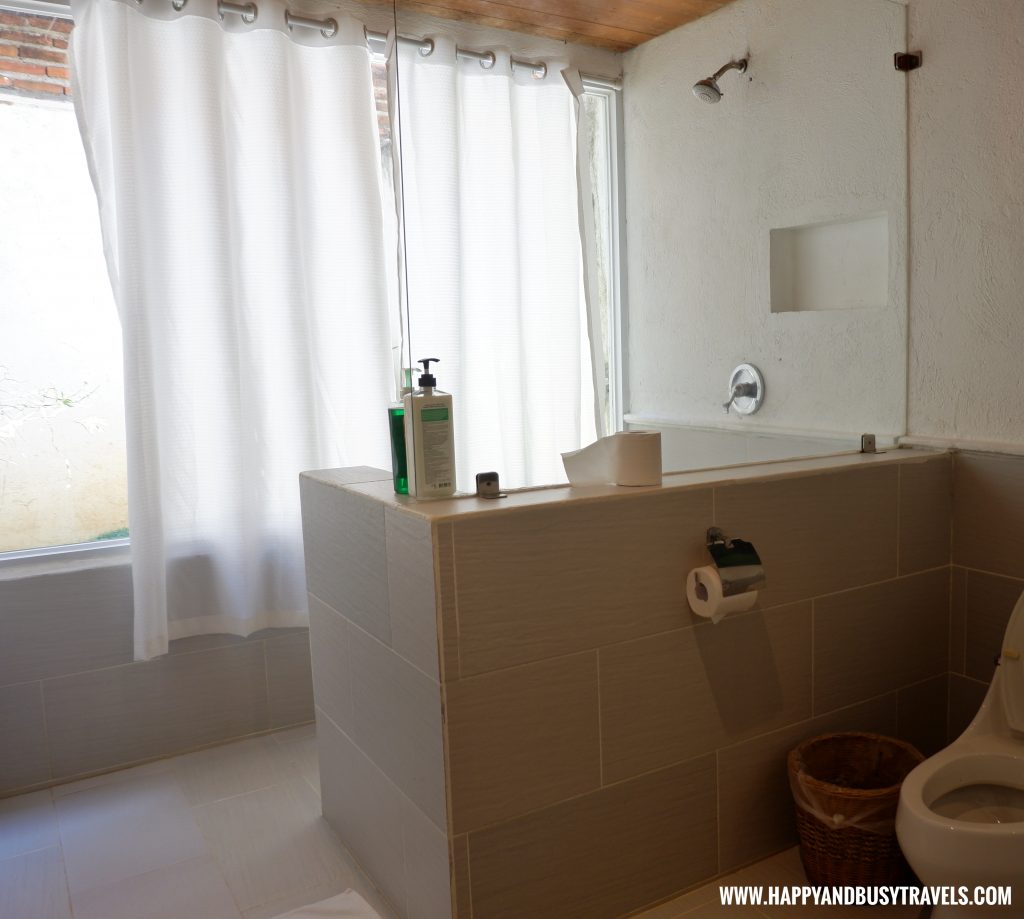 Aside from the huge area, I got a chance to take a shower while looking at the garden outside 🙂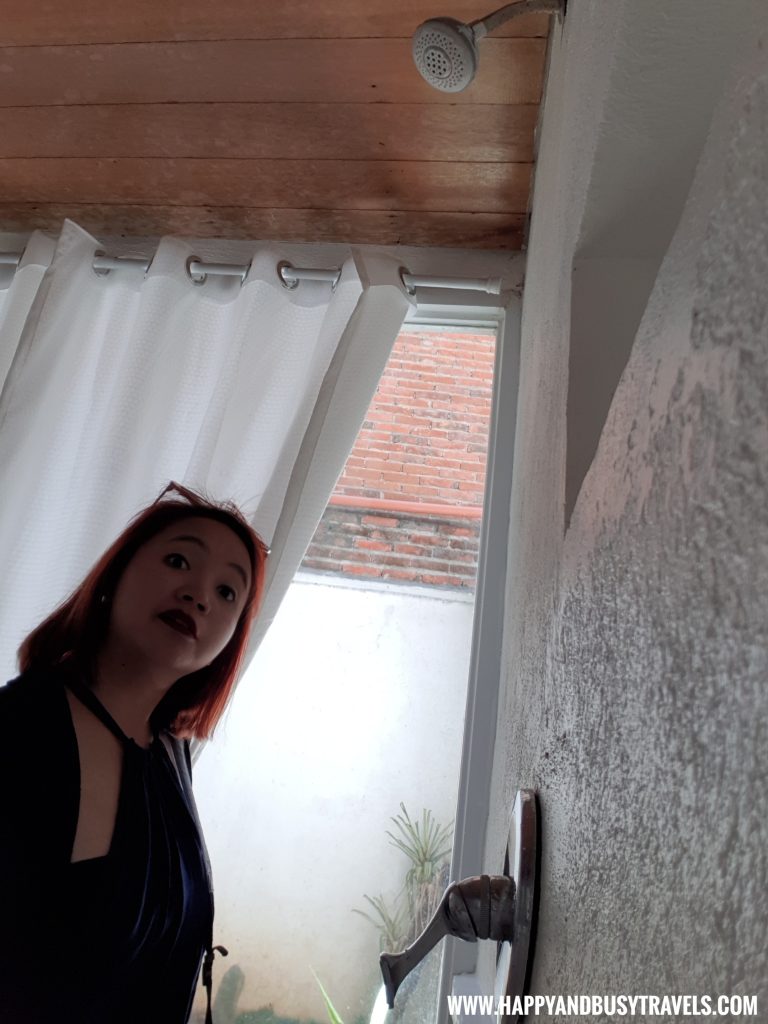 Pinjalo Resort also provides a lot of shampoo and body wash for their guests.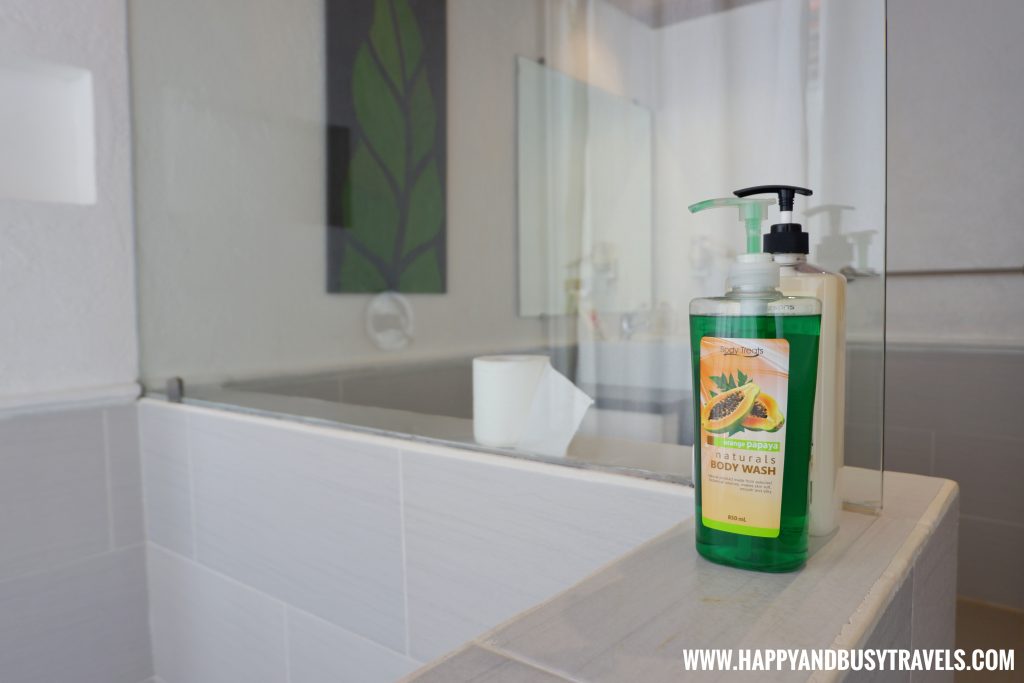 Veranda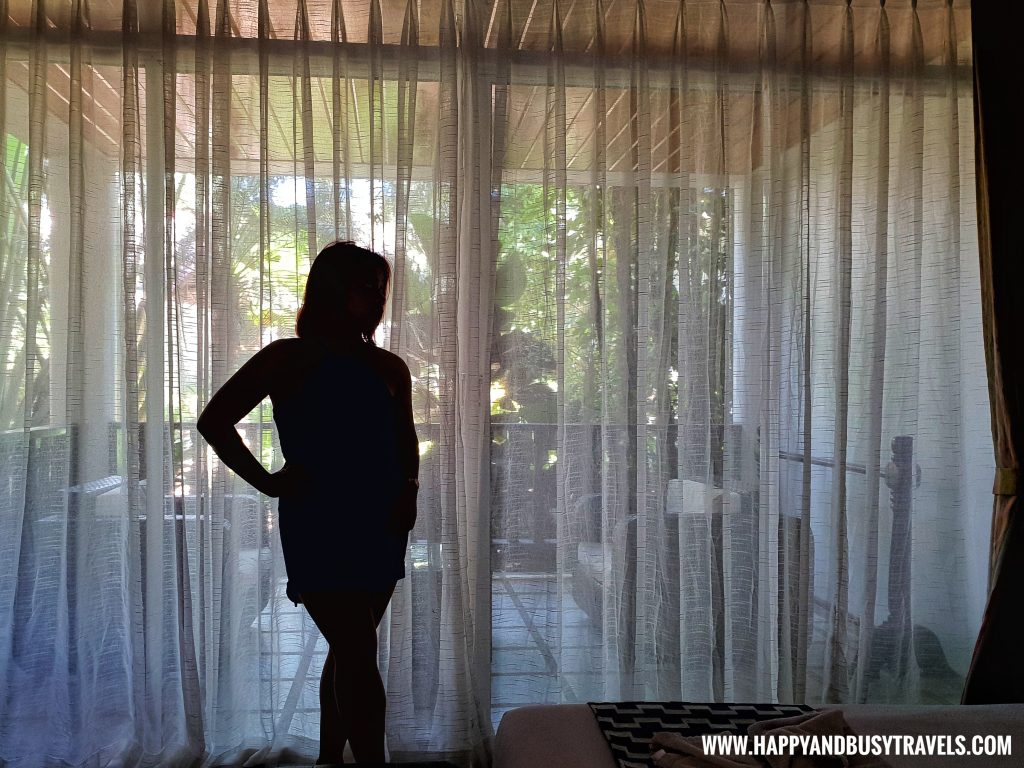 The veranda is a nice addition to the room. If you want to feel nature, just go out of your room, and chill by the veranda which is surrounded by a lot of plants.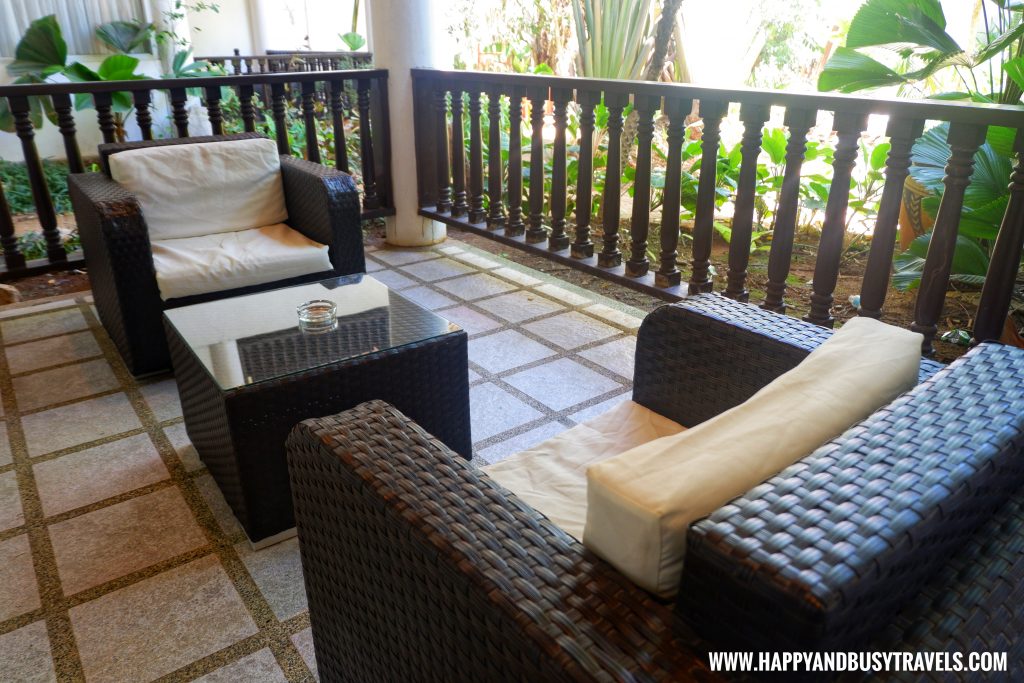 A drying rod was also added in the veranda for your wet clothes.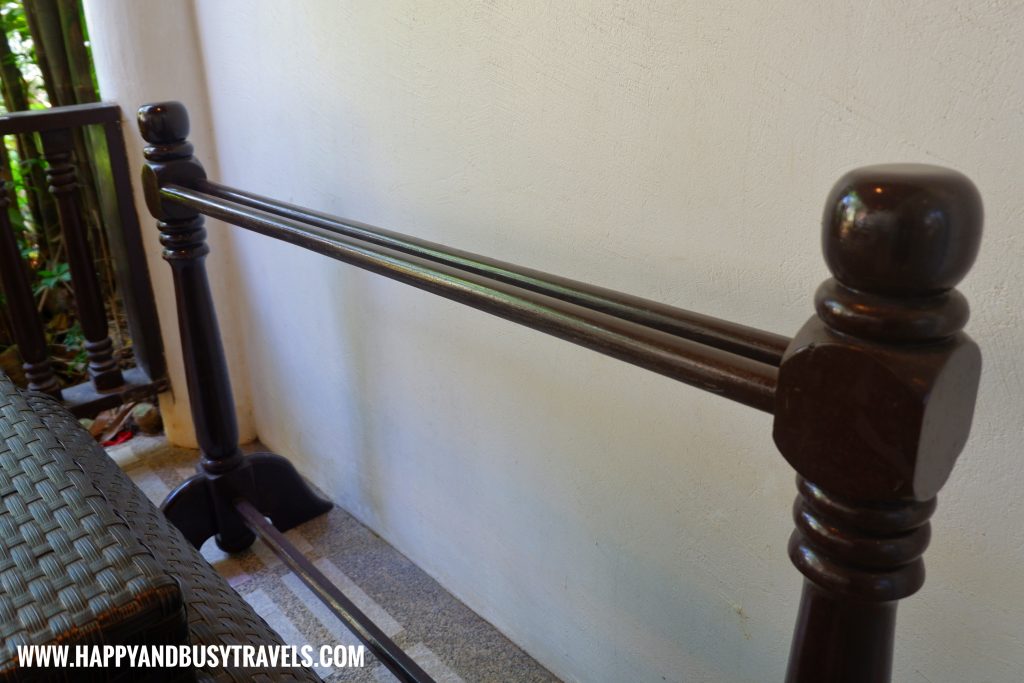 Here's one of my friends, chilling by the veranda.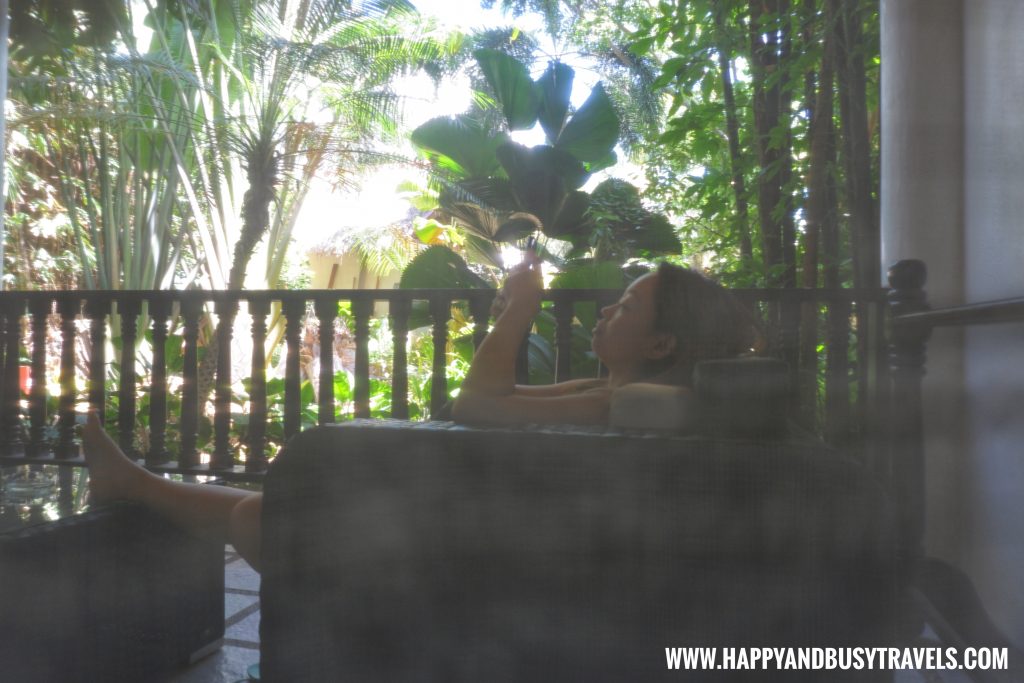 This was also the place I stopped by to relax after we checked in.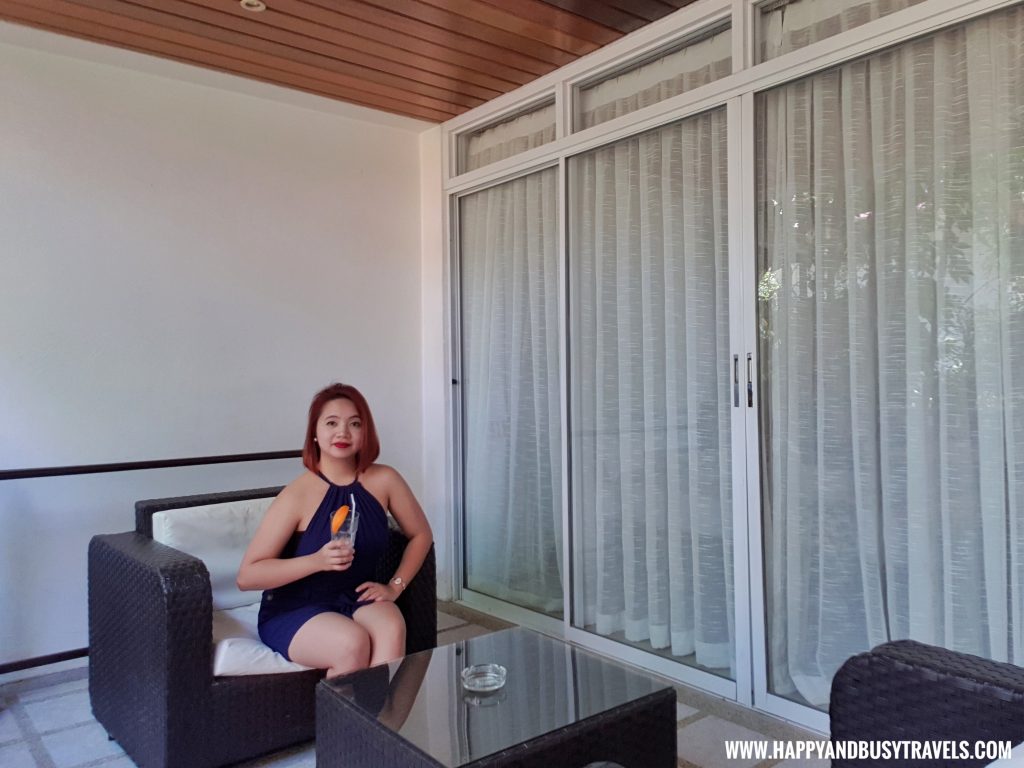 Garden
Pinjalo Resort is surrounded by a lot of plants, making it look like we are in another place in Boracay. It's like we went inside a hole, and BOOM! we were instantly in another place!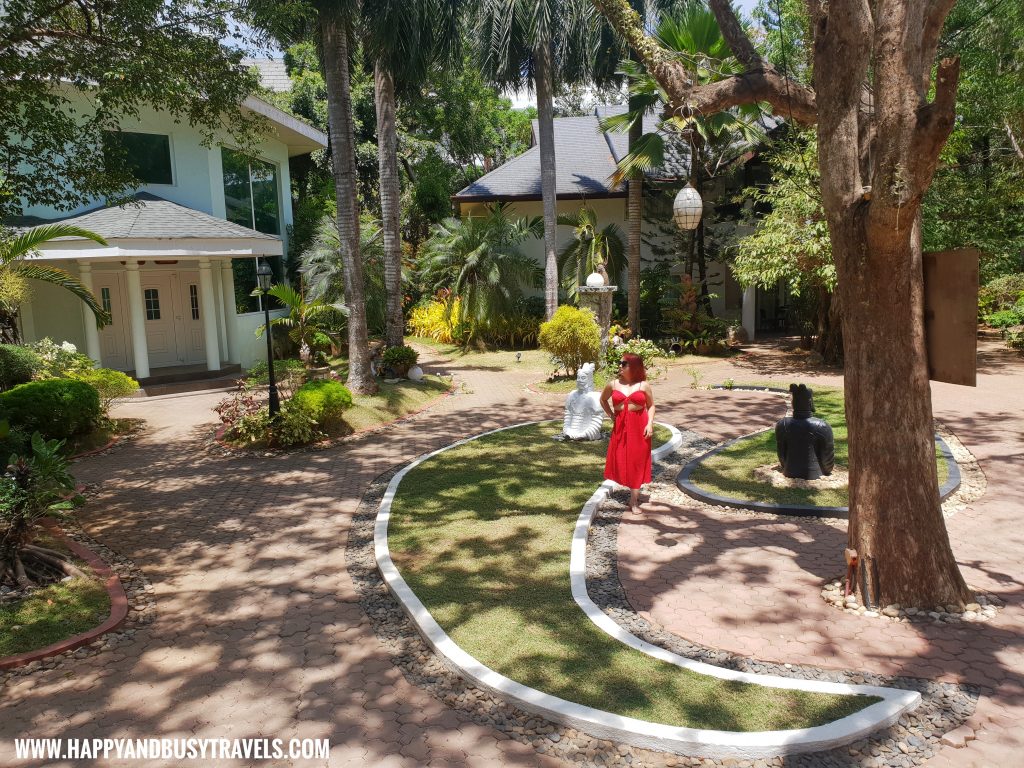 This Yin-Yang inspired garden was the center point of the resort.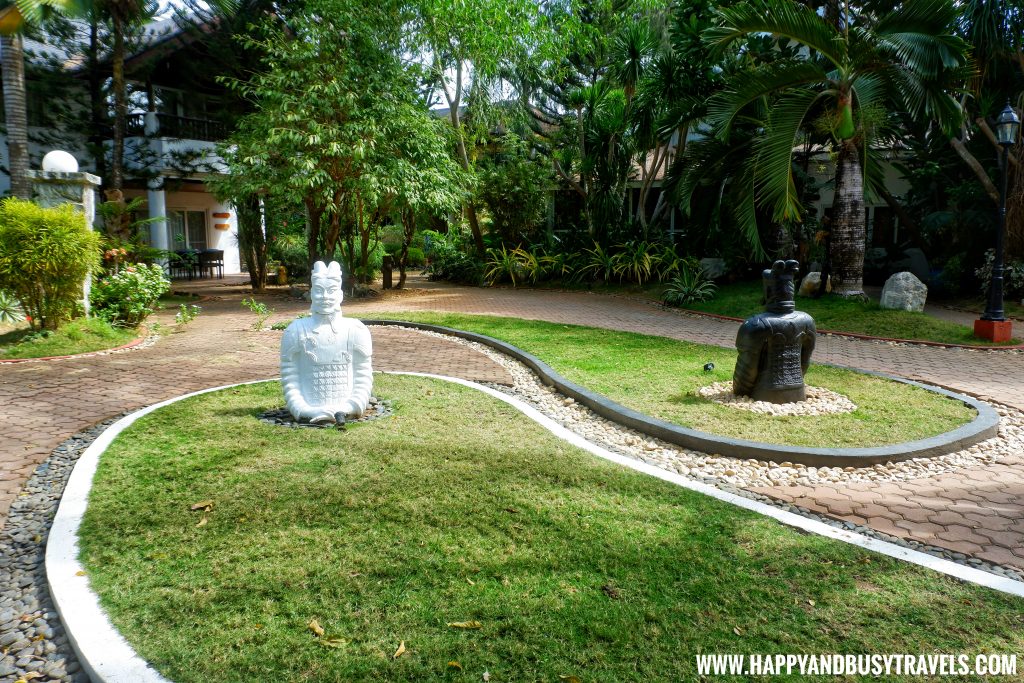 I also took the chance to have my picture on the bridge. (Please excuse my chubbiness haha)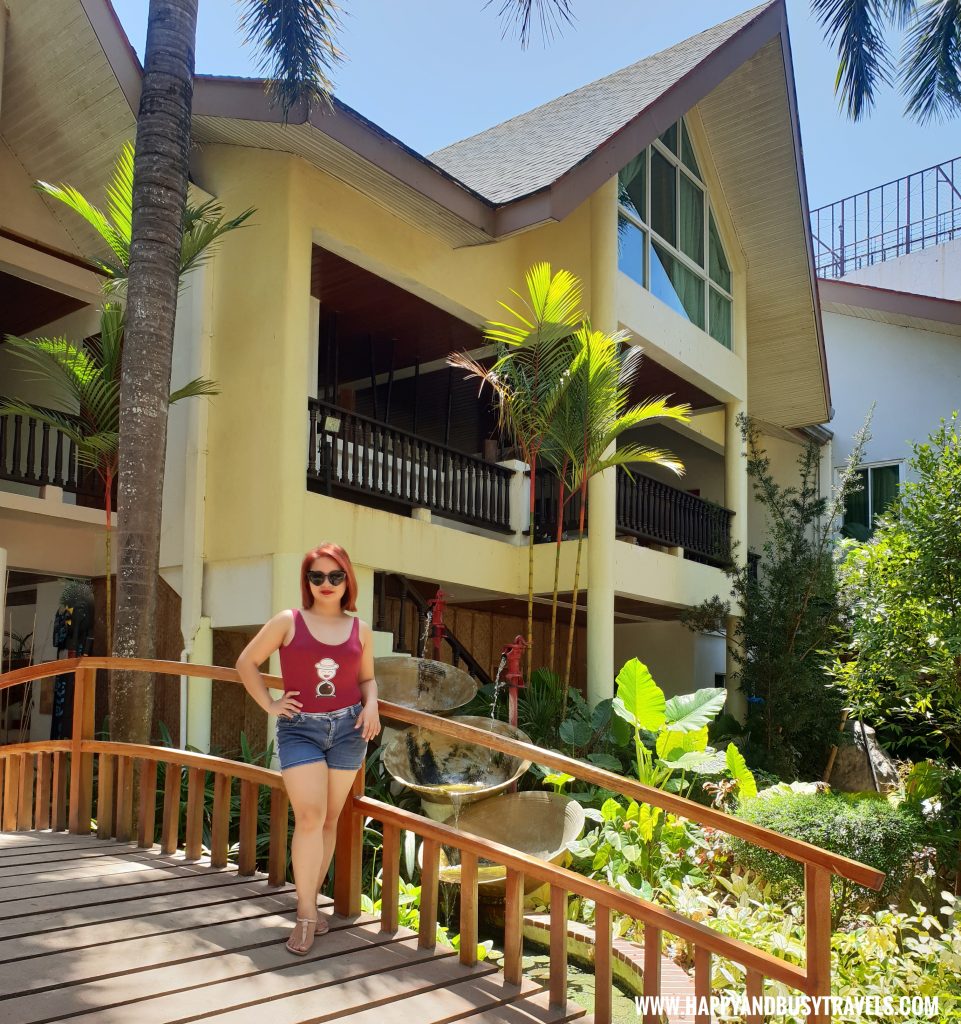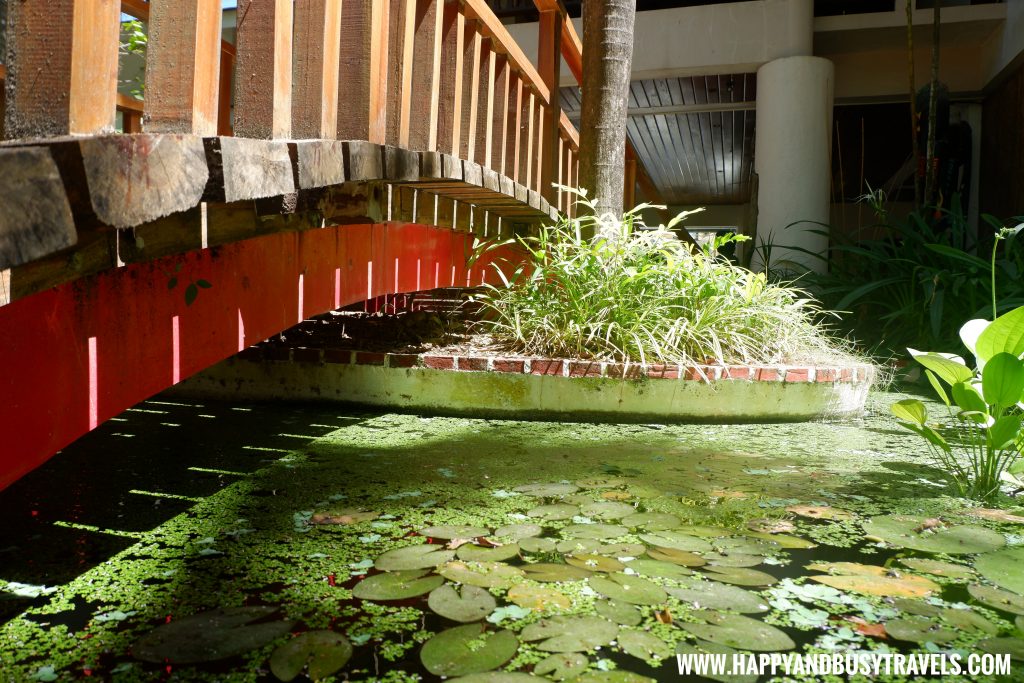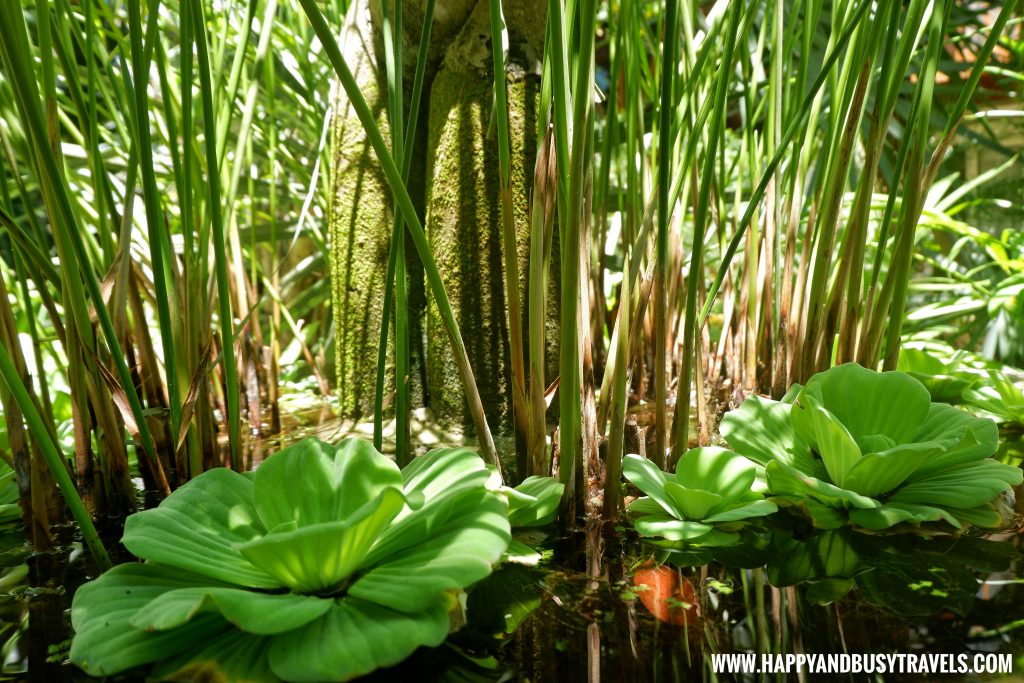 There are also some native statues inside the resort.
This door leads to nowhere, but they made the effort to decorate the blank wall to make it look interesting.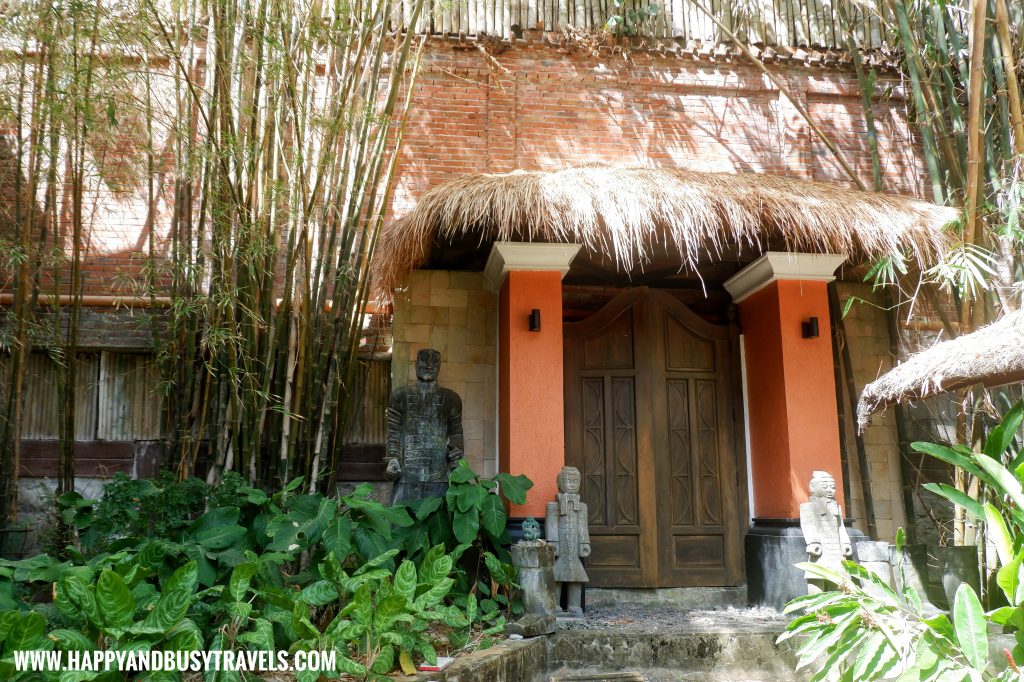 At night, the garden also looked good. Thanks to the well positioning of the lights.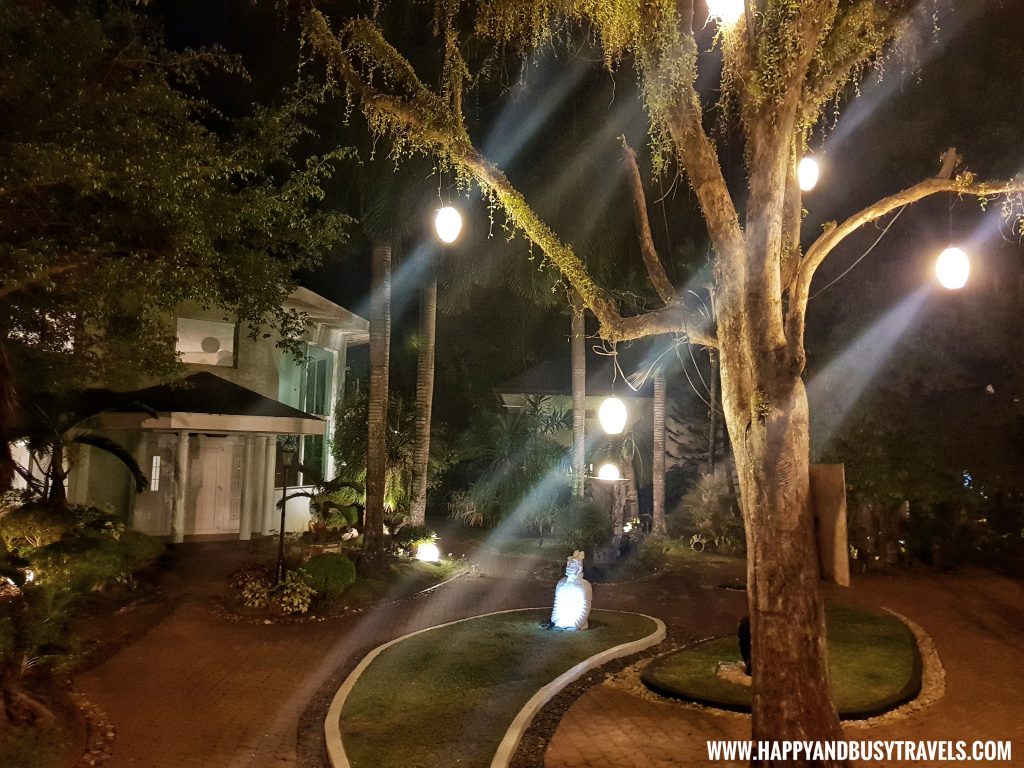 Other Villas
There were a lot of villas in the resort. Scroll down to see some of them.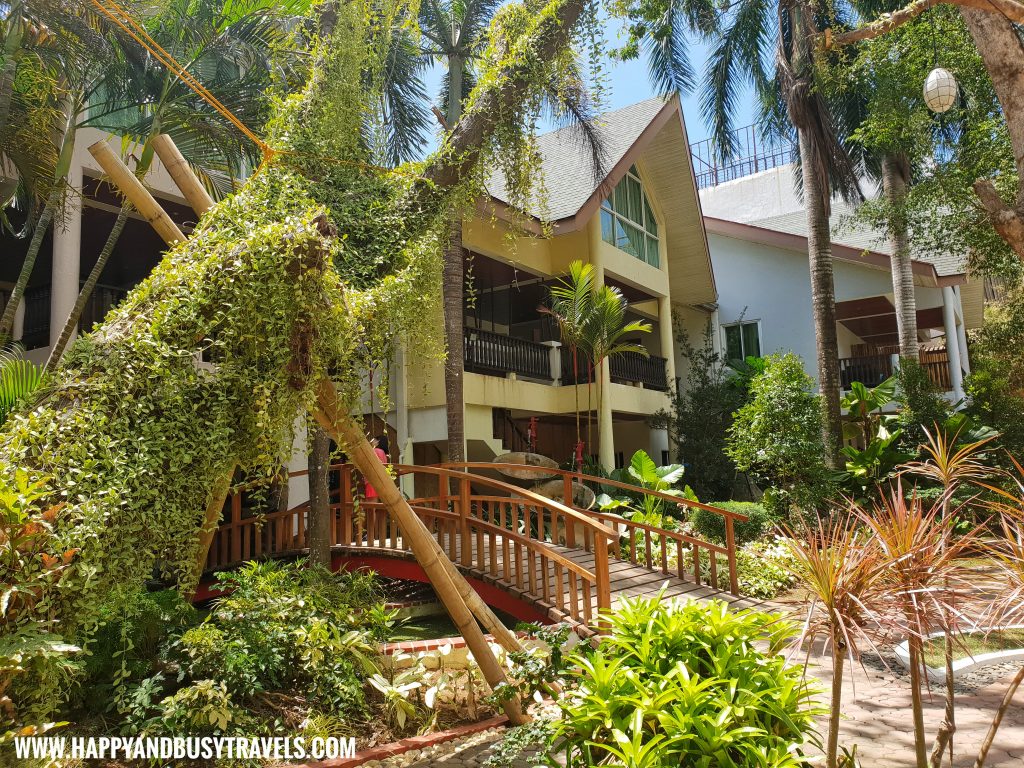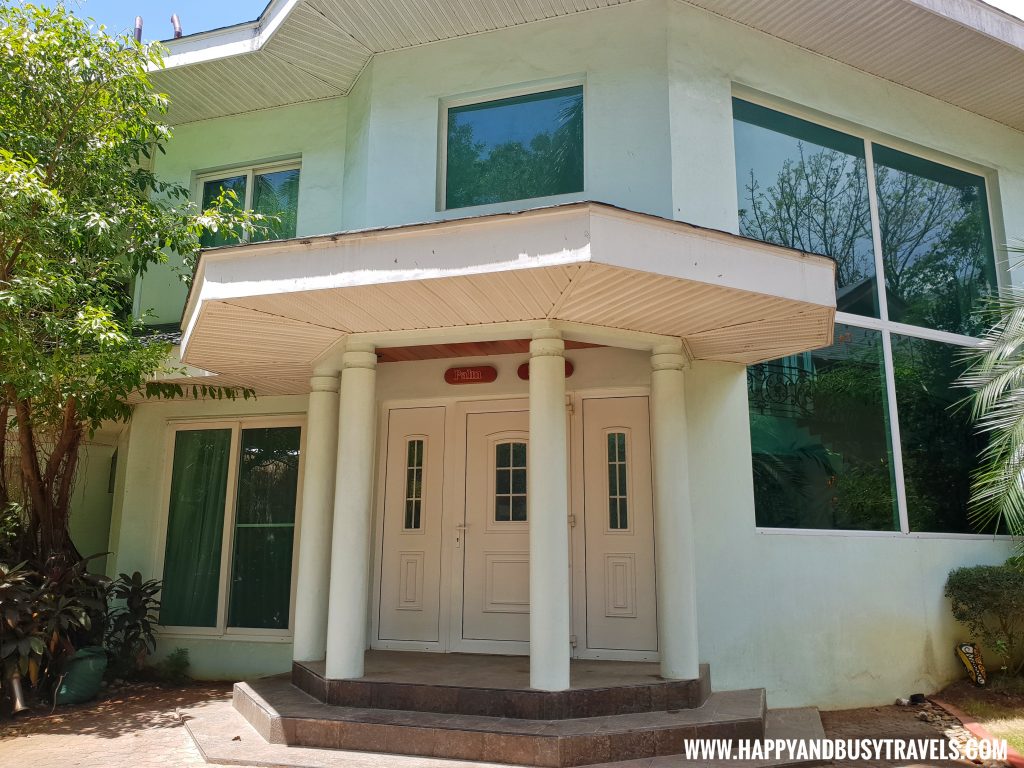 Usually the villas have different kinds of room, like the Standard, Deluxe, Deluxe Loft, Suite, and Apartment.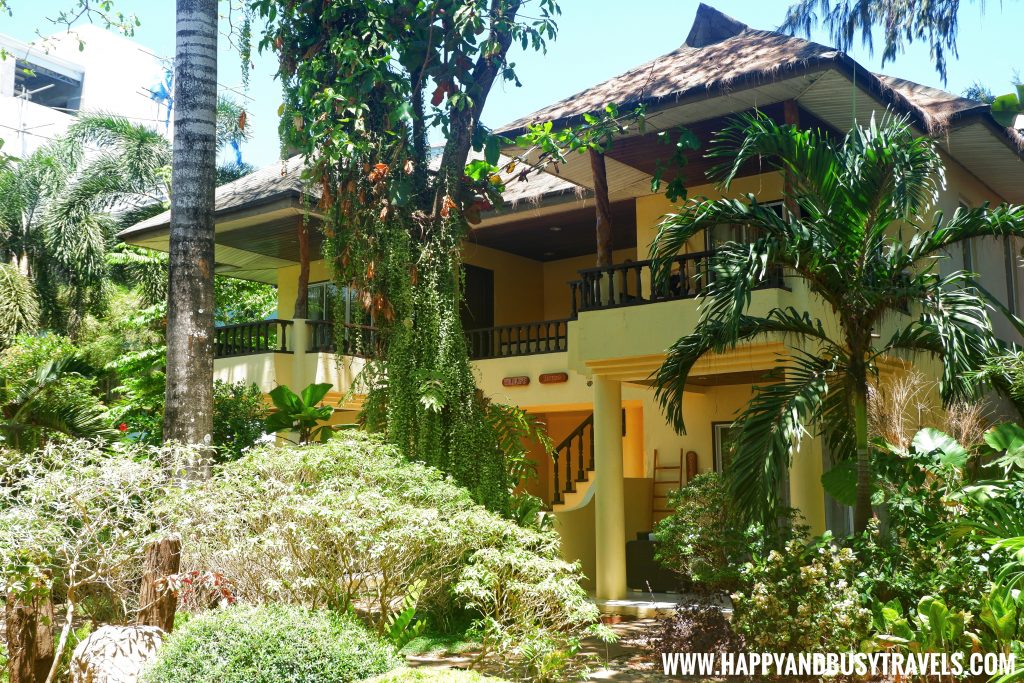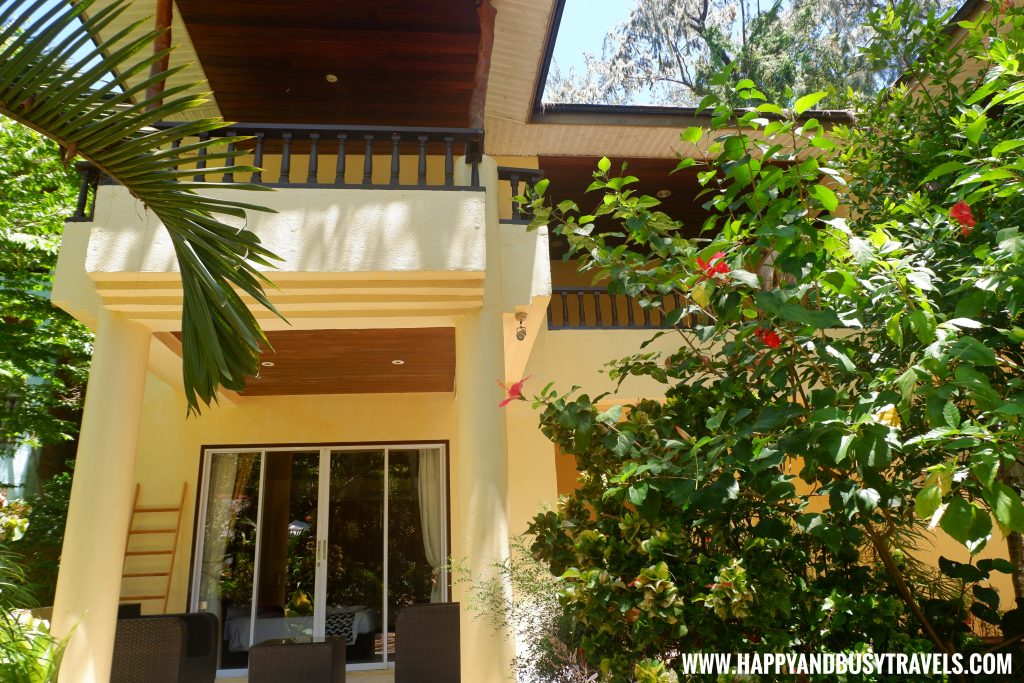 Swimming Pool
Even though the resort is not located in front of the beach, there is no need to worry because a pool is available for the guests.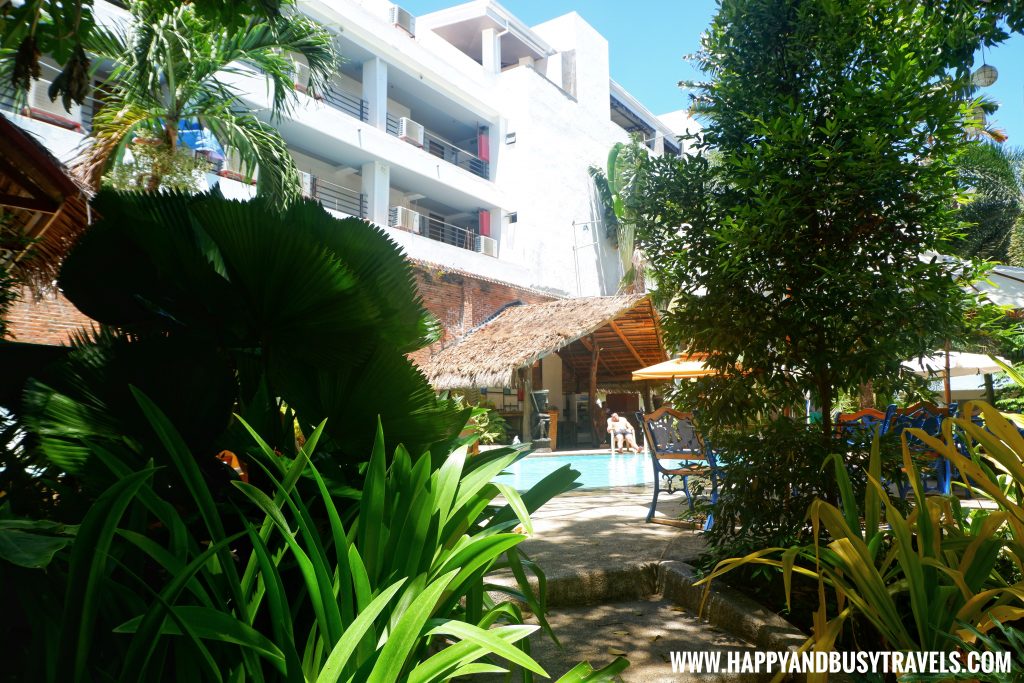 The pool is around 5 ft deep, and the kiddie pool is just around 2 ft.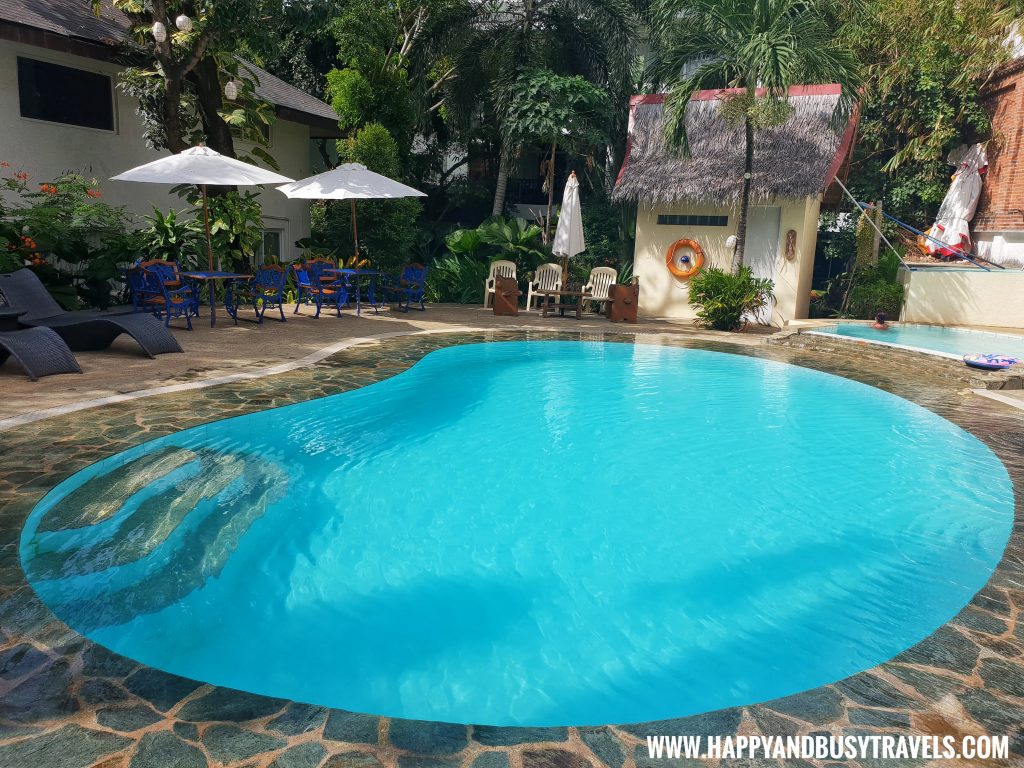 The pool is available from 7:00 AM – 7:00 PM.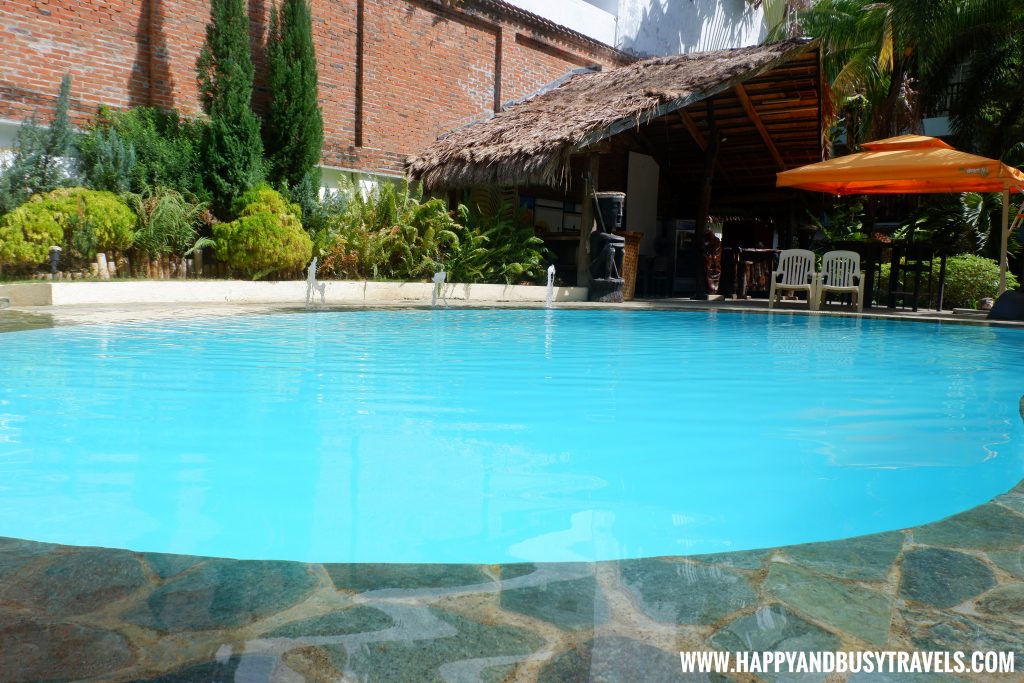 Guests can also use the sunbathing beds around the pool.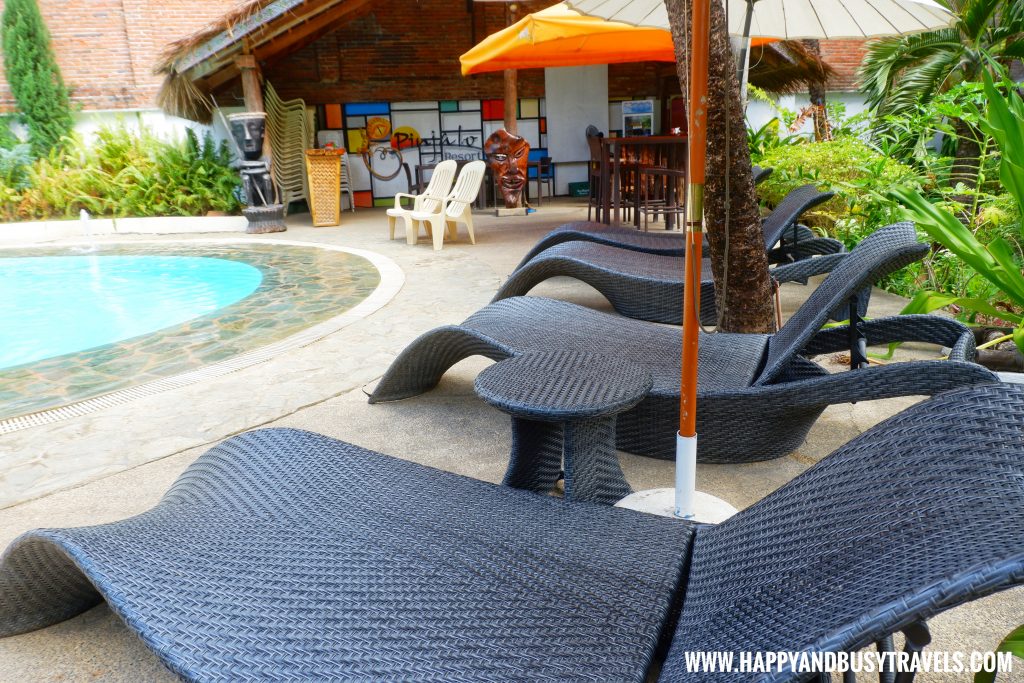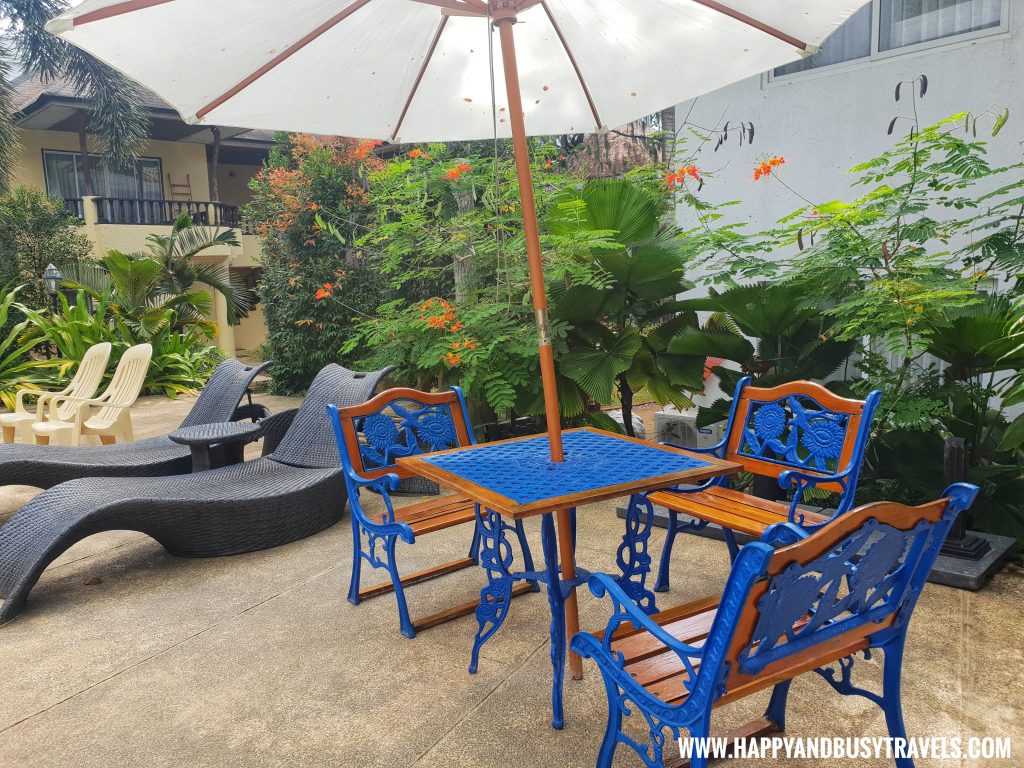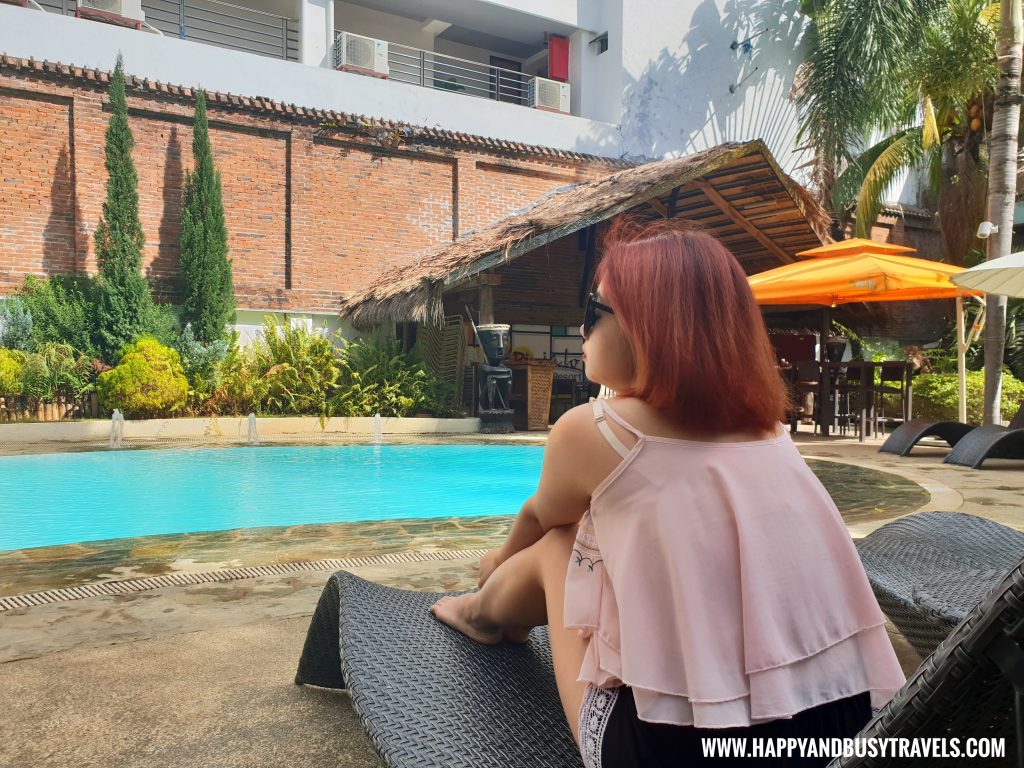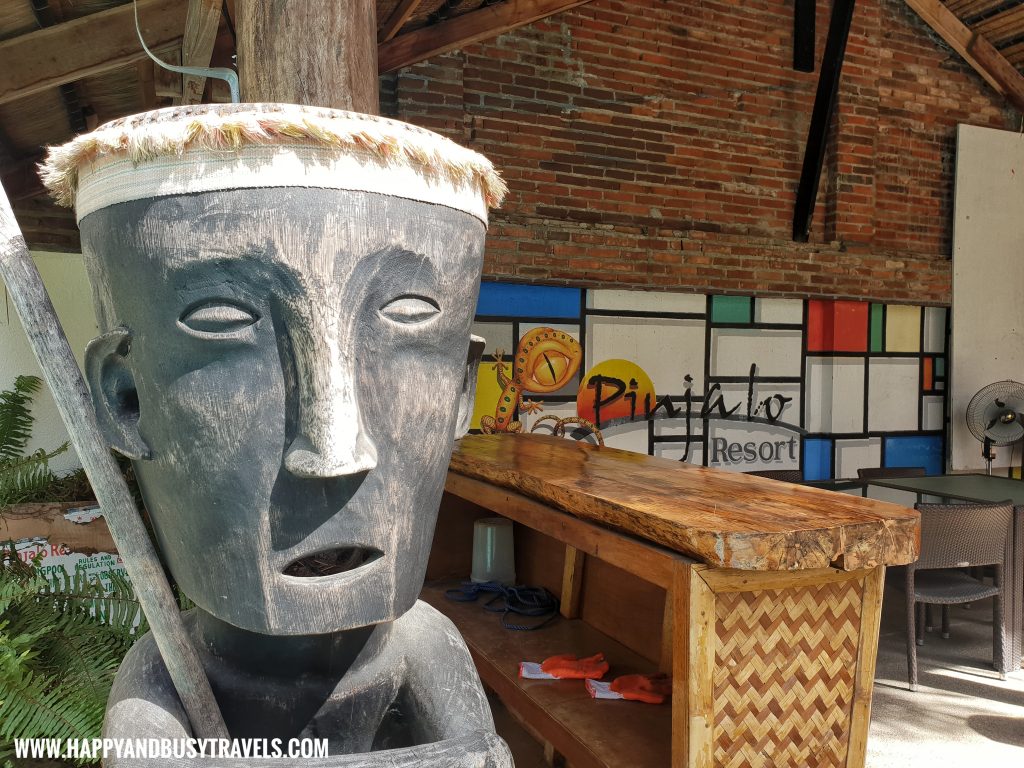 Smoking Area
Smoking is prohibited in public areas in Boracay, so if you wish to smoke, you have to go to the smoking areas. Luckily, Pinjalo Resort has a smoking area available 24/7.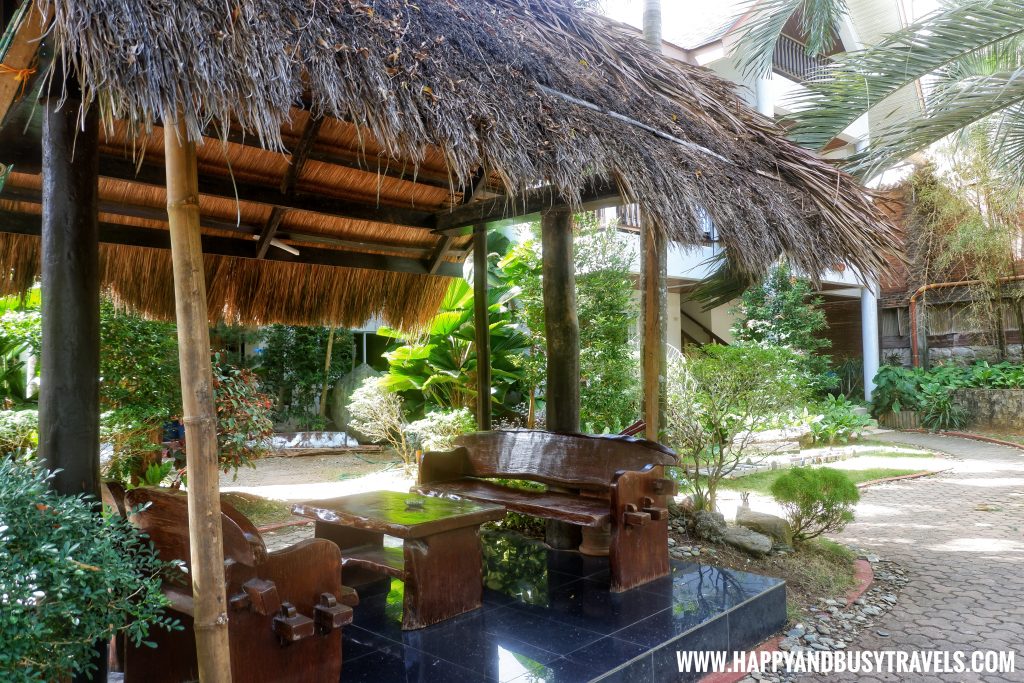 Garden Cafe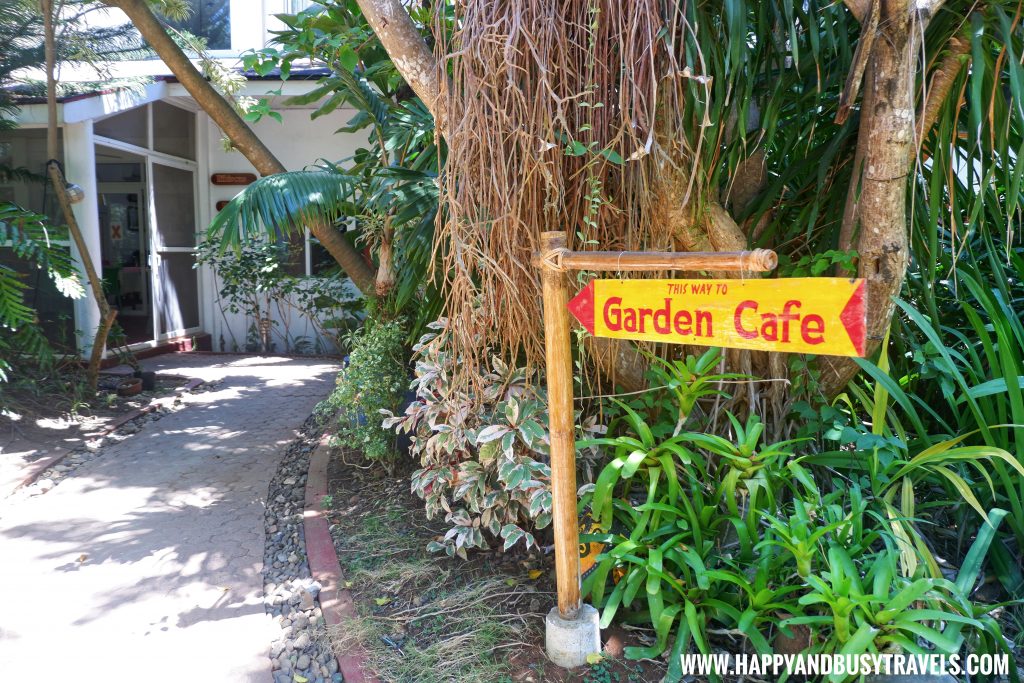 We always have our breakfast in Garden Cafe. Breakfast is served daily from 7:00 AM to 11:00 AM.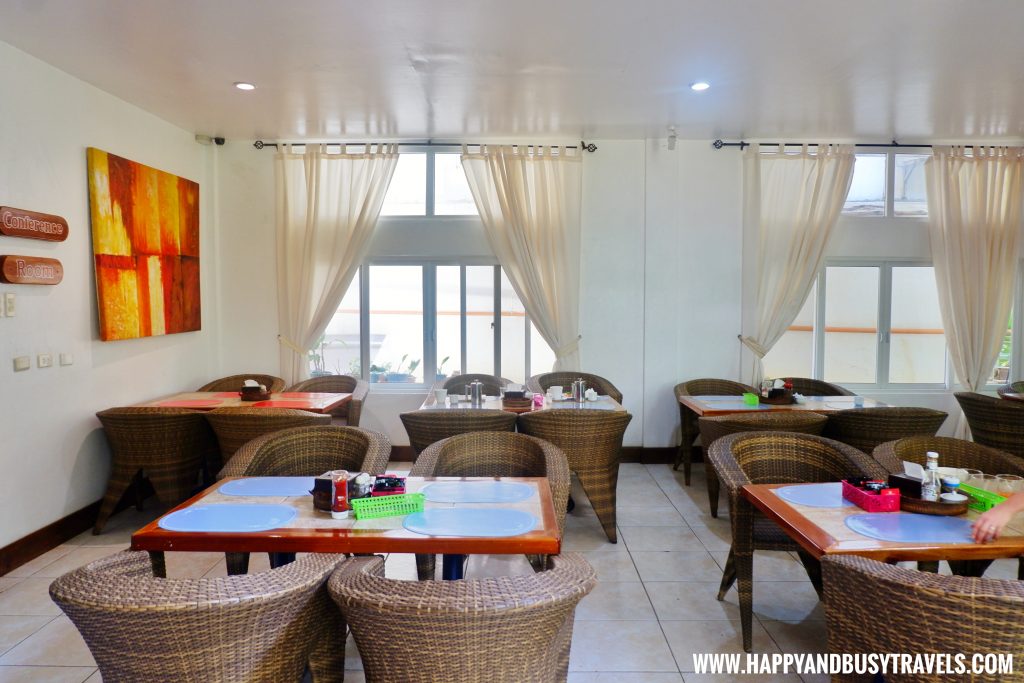 Breakfast Menu
Pinjalo Resort serves ala carte breakfast, but with unlimited eggs, juice, and soup. Each breakfast also comes with a singe serve of coffee. You may choose any dish from the menu below.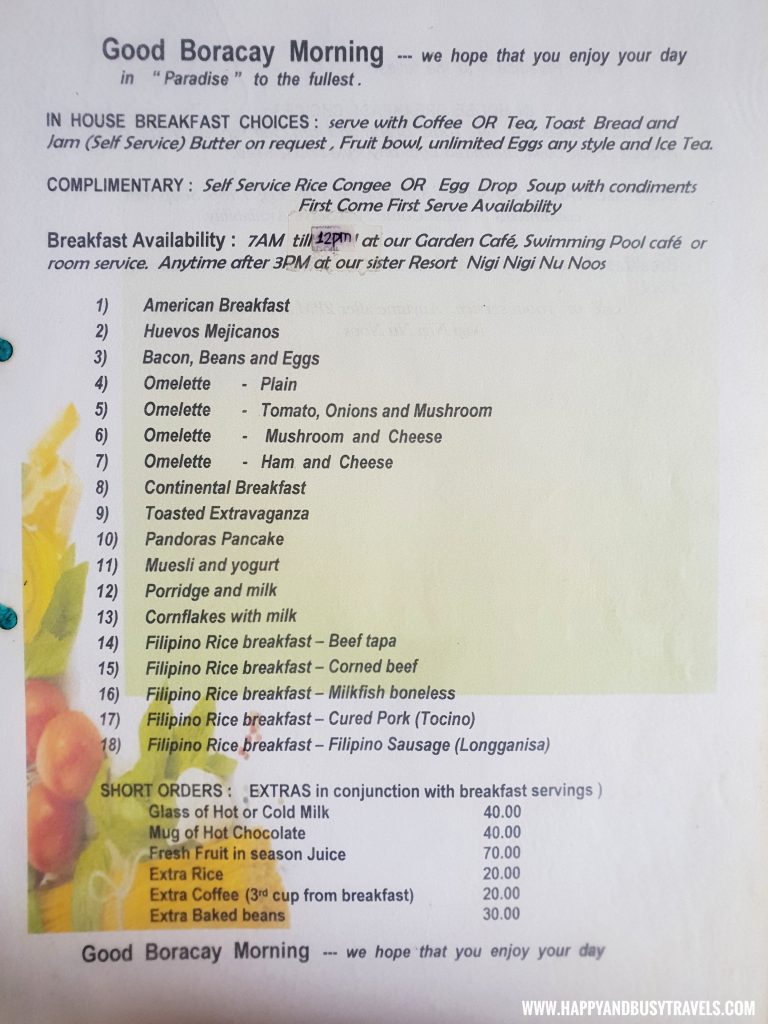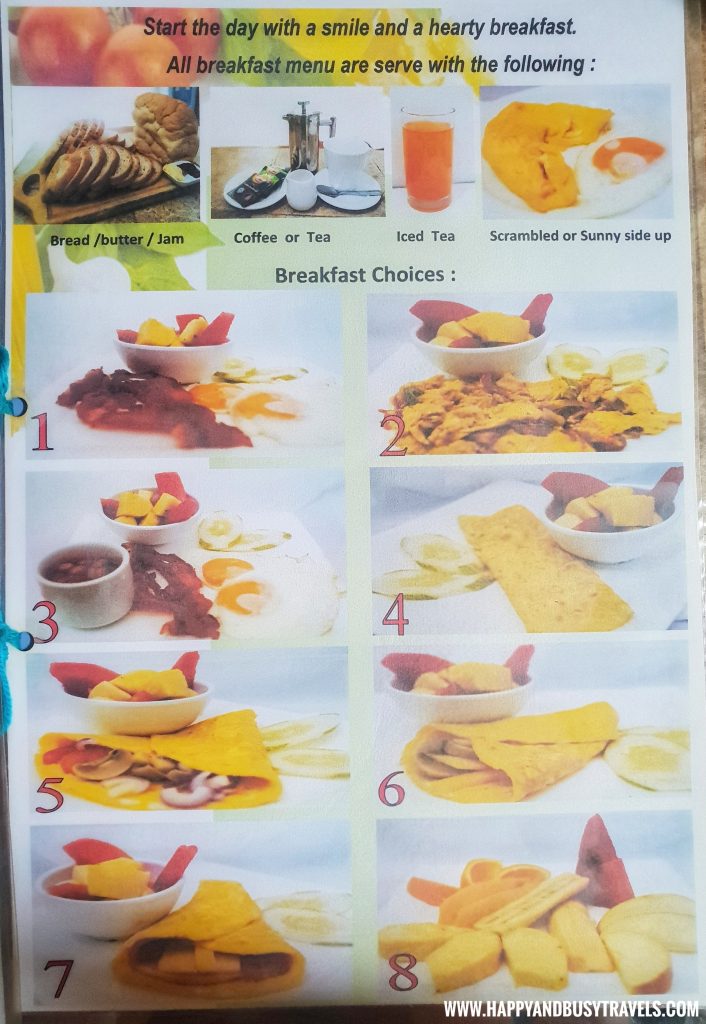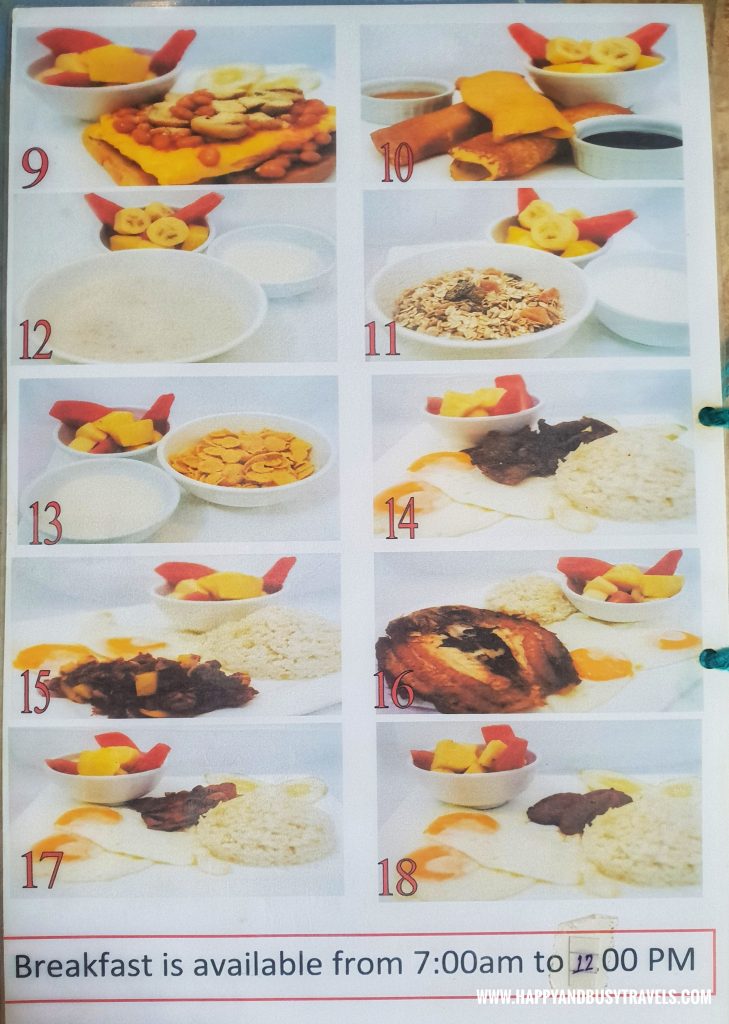 The Food
During our stay Egg drop soup was always available.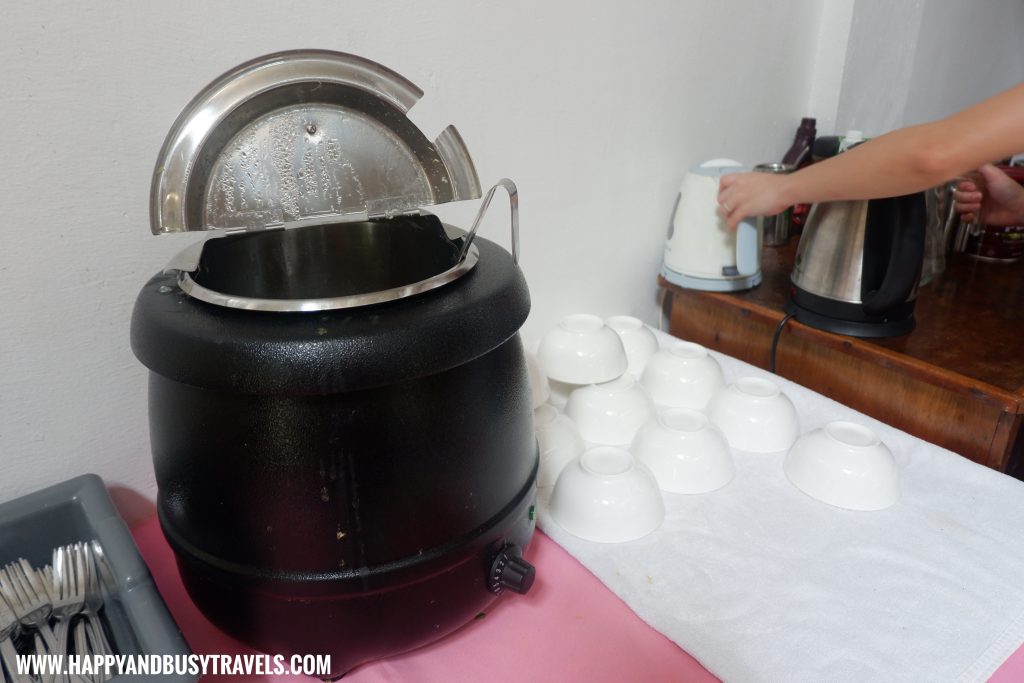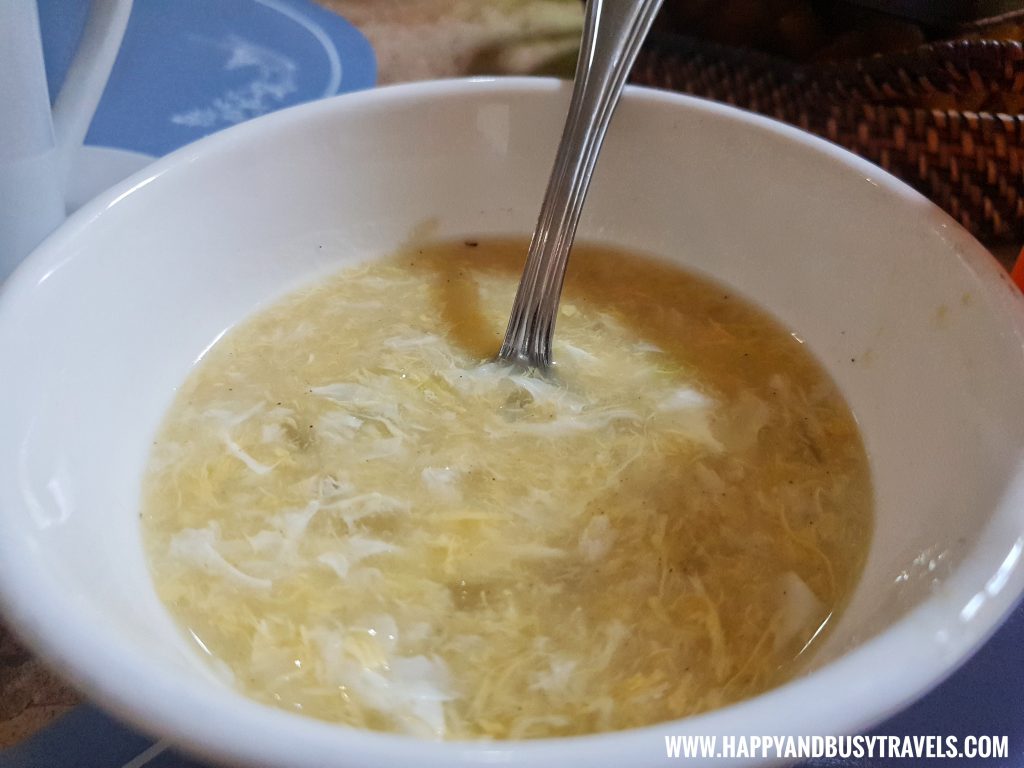 We also get to enjoy the toast-all-you-can 🙂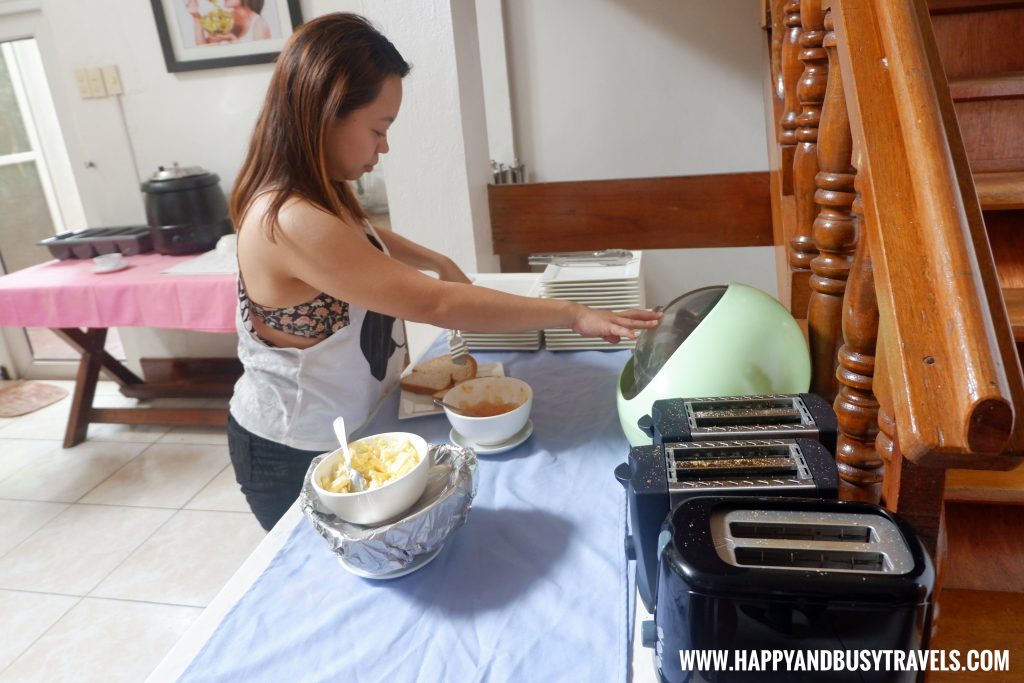 We had a chance to choose between butter or the various flavors of jam.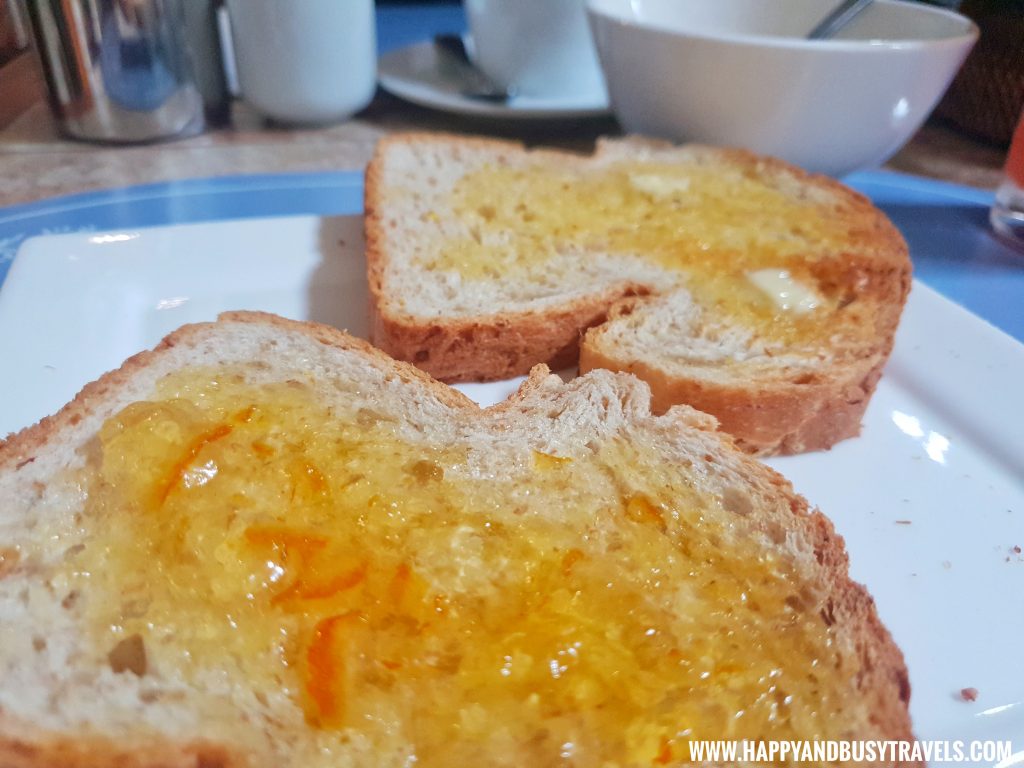 Juices were also available everyday.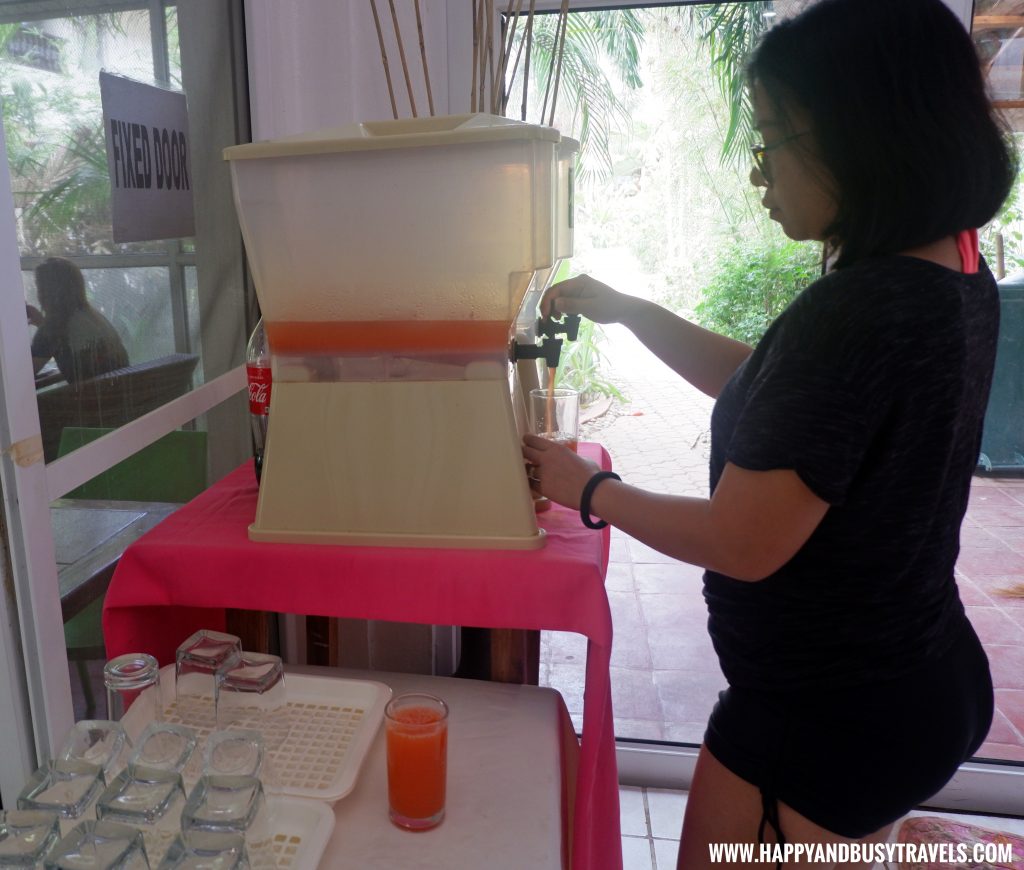 Here are the breakfast that we had for our stay.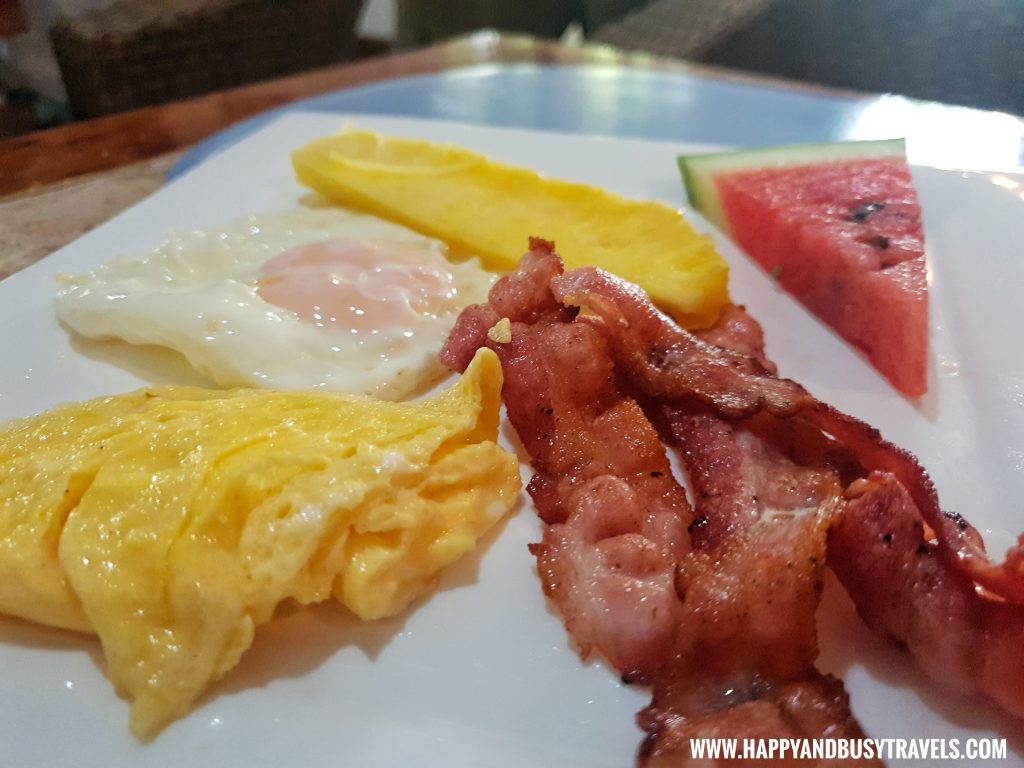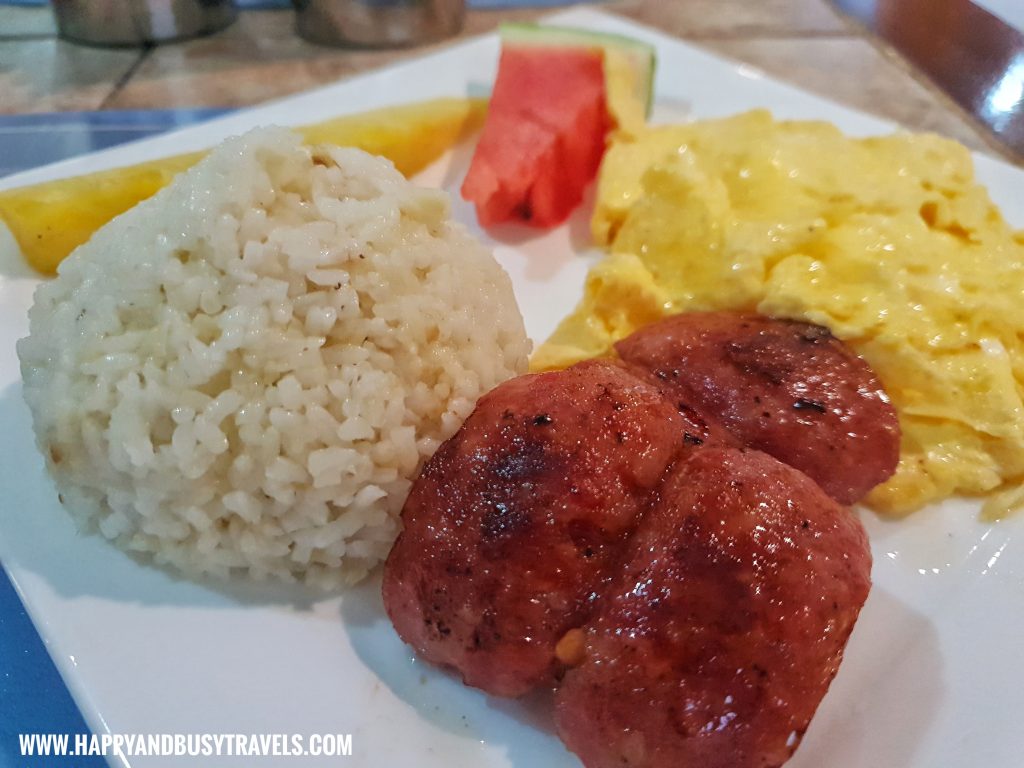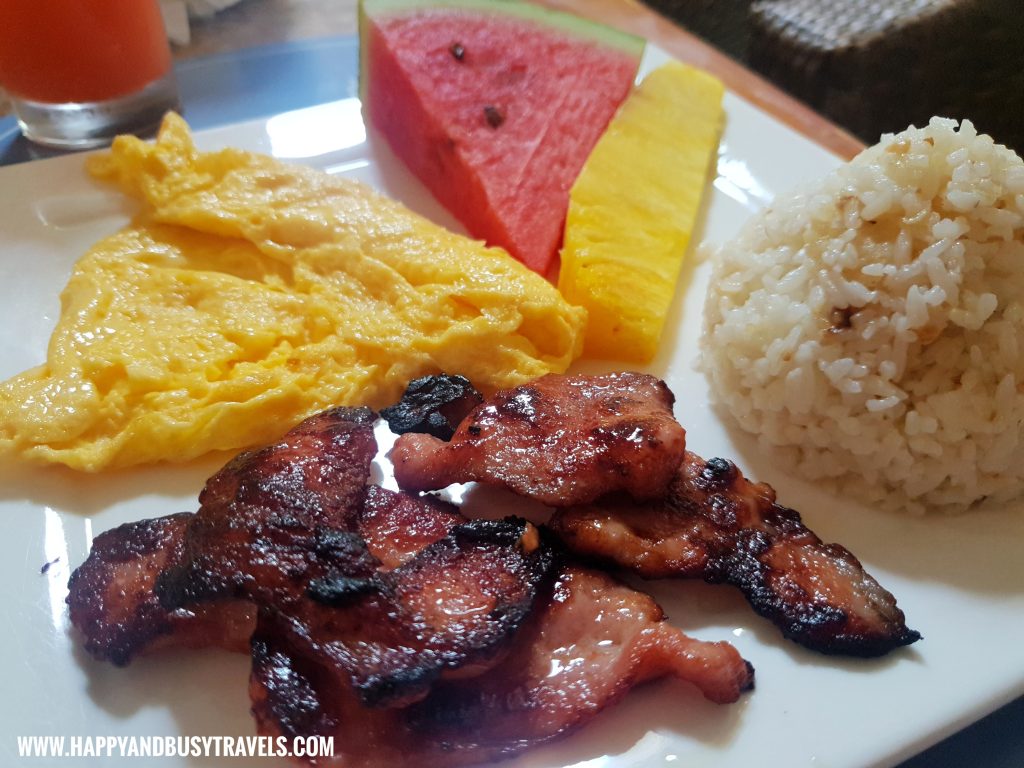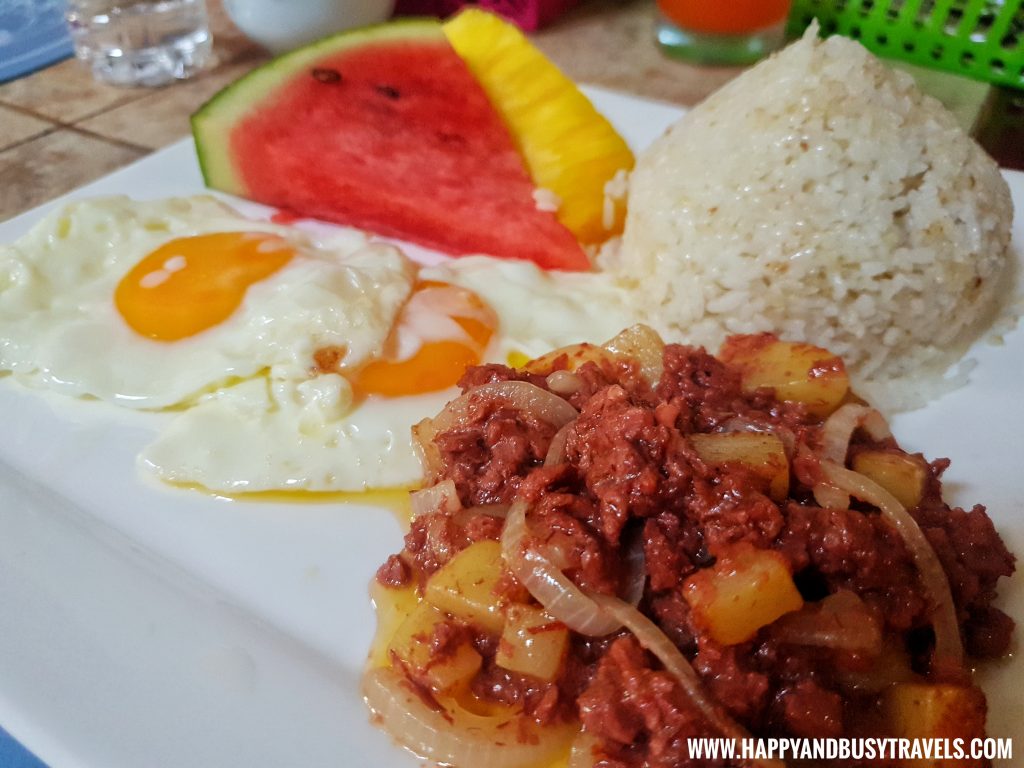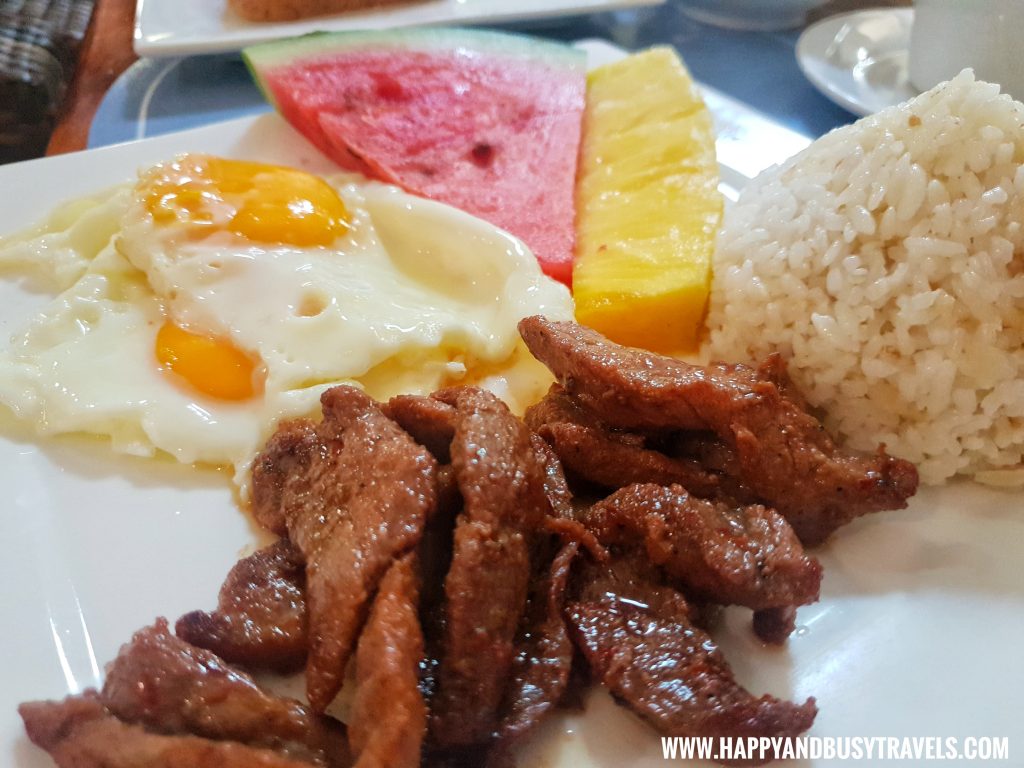 Happy and Busy's Smileys
Cleanliness


The staff of the hotel did a great job keeping the resort clean! Our rooms were cleaned upon our request. We also noticed that our comfort room was well maintained, considering that it was all white, it can be hard to keep it clean. Dead leaves were always swept, so you can't find it in your path.
Facilities


Even though the resort is not in-front of the beach, it was okay. The resort has a pool, and a restaurant inside. The staff can also arrange massage, tours, and airport transfers upon request.
Service


We were immediately entertained during our check in. Our breakfast were always immediately served. The staff were all smiling while in the resort, it was a plus for me!
Value for money


Everything was worth it!
Location 


The resort is located just a minute away from the beach and other establishments. Plus tricycles can easily stop by the front of the resort, we do not need to walk far.
Ambiance 


Can I add more smileys? 🙂 I really did not expect that I will have a different experience in the resort. I was like in another place, other than Boracay. The trees and plants inside the resort completed the ambiance.
Food 


I love how did they cook our breakfast. It was delicious and serving is a lot!
Here is a short video of the whole resort. I hope we can be back soon! 🙂