Puto Cajel by Lola Ninangs
Have you ever heard of Puto Cajel? Cajel in english is Orange, and puto is a well known delicacy in the Philippines.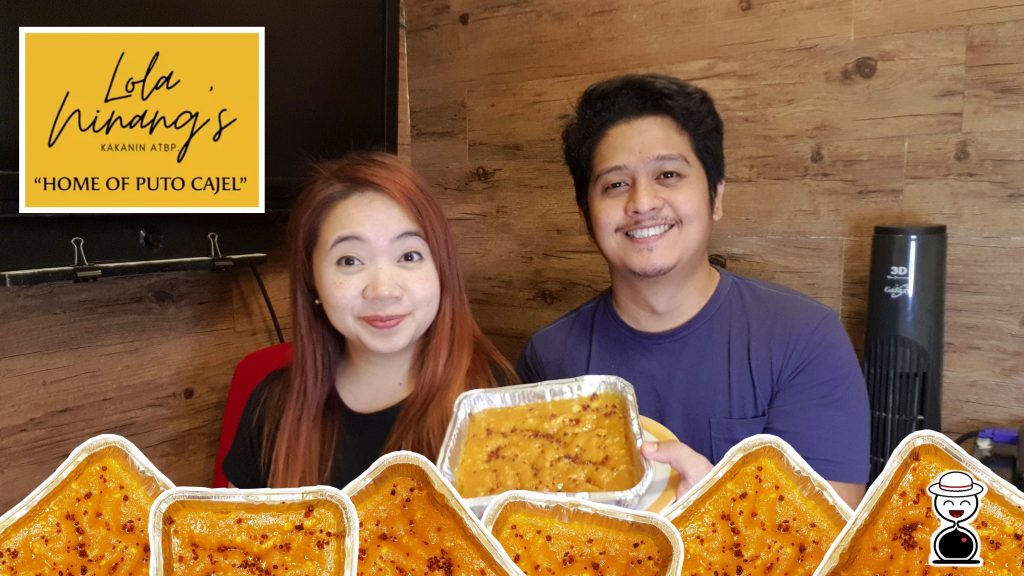 Facebook: https://www.facebook.com/LolaNinangsKakanin
Contact Numbers: 0995 105 4304
Address: Carmona, Cavite
What is Puto Cajel?
It is basically a Filipino snack made out of glutenous rice flour, coconut milk, and sugar, and turned into color orange. It also has a lot of Latik on top.
Latik is made out of coconut shavings which were friend in their own oil until it turns into dark brown.
Our Experience
We got two orders from Lola Ninangs… The Bilog and the Kwadrado.
Bilog means circle in English. One Bilog costs Php 150, and this is the smallest size.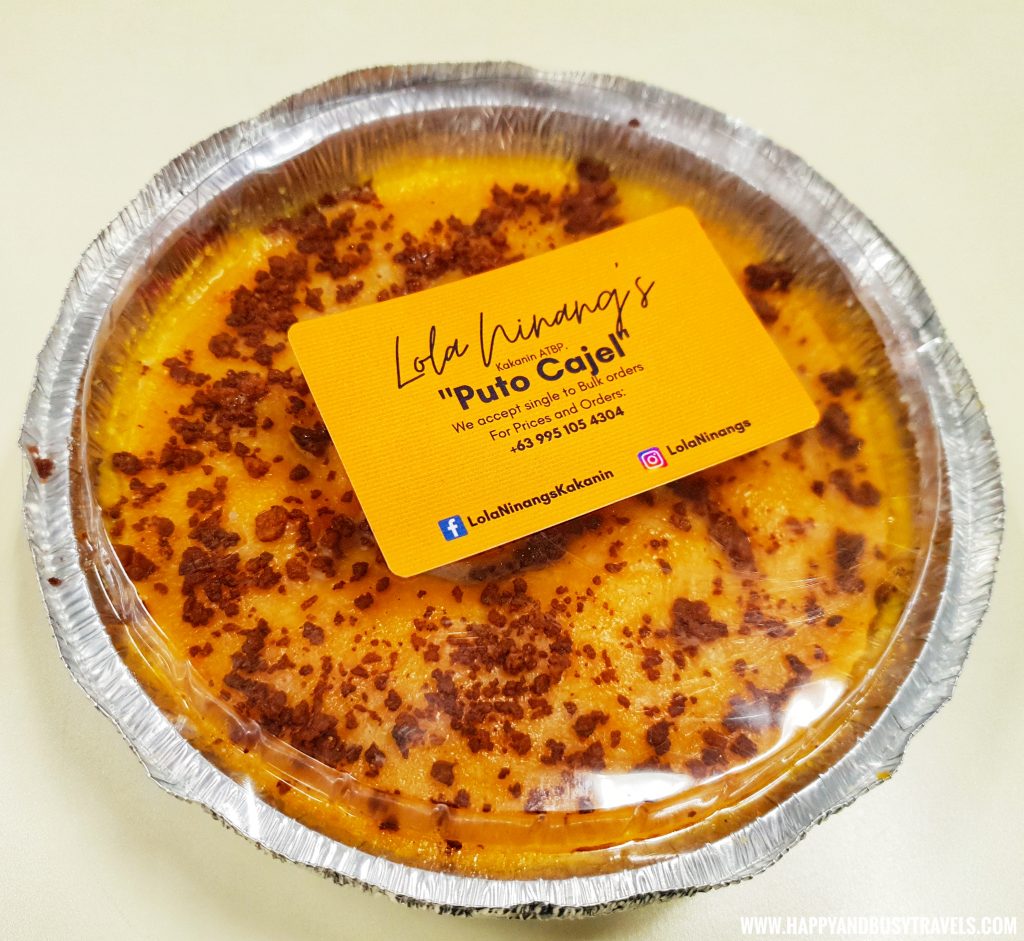 Bilog – Php 150
Then, here is Kwadrado, which means square in English. This one costs Php 250, and this is the medium size.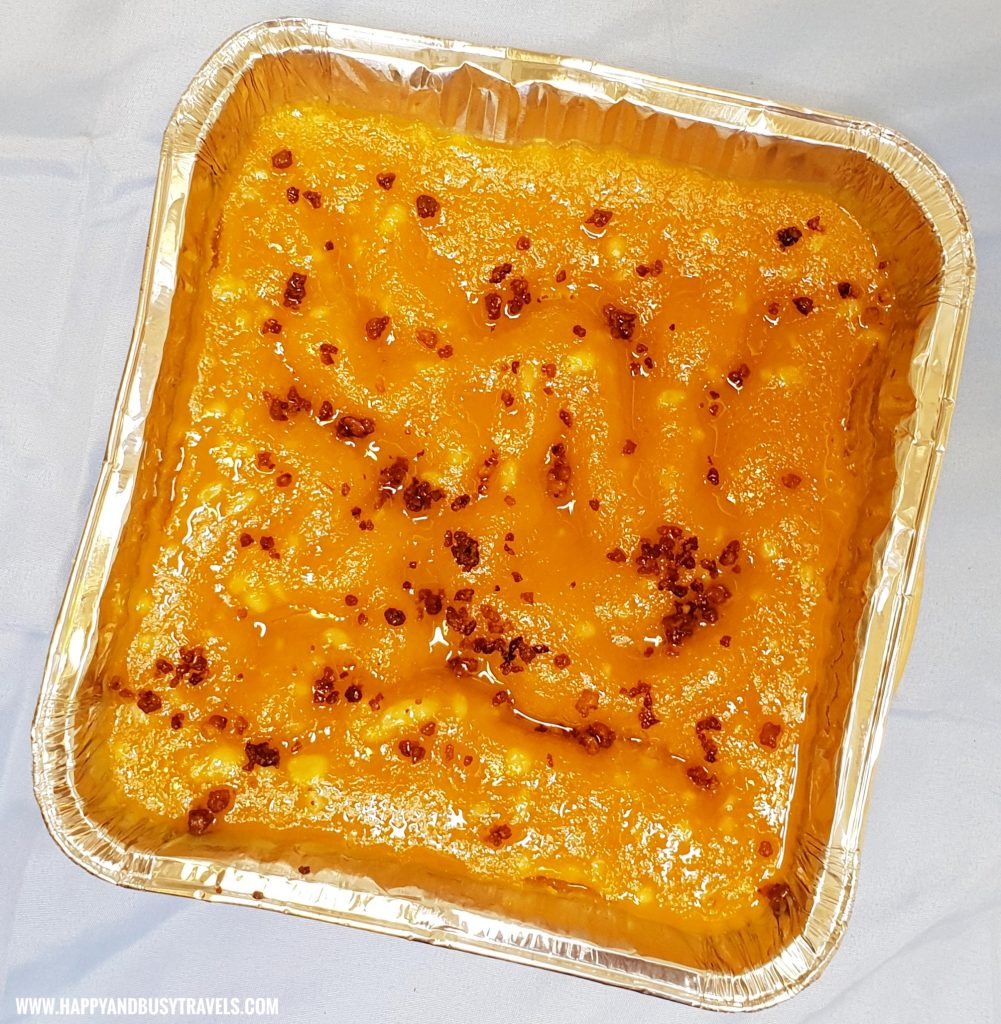 Tasting Time!
We made a simple video while we taste the dish 🙂
Basically, Puto Cajel is just like Sapin Sapin (a local delicacy too) but it is more gooey and a bit tastier. Plus, there are more latik in this dish!
It is kinda hard to slice it with a fork or just a spoon, so you have to use a knife.
Both of our families and friends love the delicacy! Some even ordered immediately after tasting it.
BEWARE! It can be addicting! Hahaha 😂😂😂 
Tip…
The dish is yummier if it is heated before eaten. But some of my friends said it is ok even though it's cold.
Happy and Busy's Smileys for Puto Cajel
Overall we love the Puto Cajel of Lola Ninang's. First, it is something new. Second, it's just like our classic Sapin Sapin but it tasted better.
Food

We love the amount of Latik that was placed on our order. Then, we love how gooey the dish is. It is a bit hard not to eat a lot!
Value for money

Their prices are just right for the product.
Service 

Orders were immediately taken and delivered on the designated dates.