Sabtang Island's Lighthouse is the closest tourist destination from the port. However, not everyone is allowed to go within the vicinity.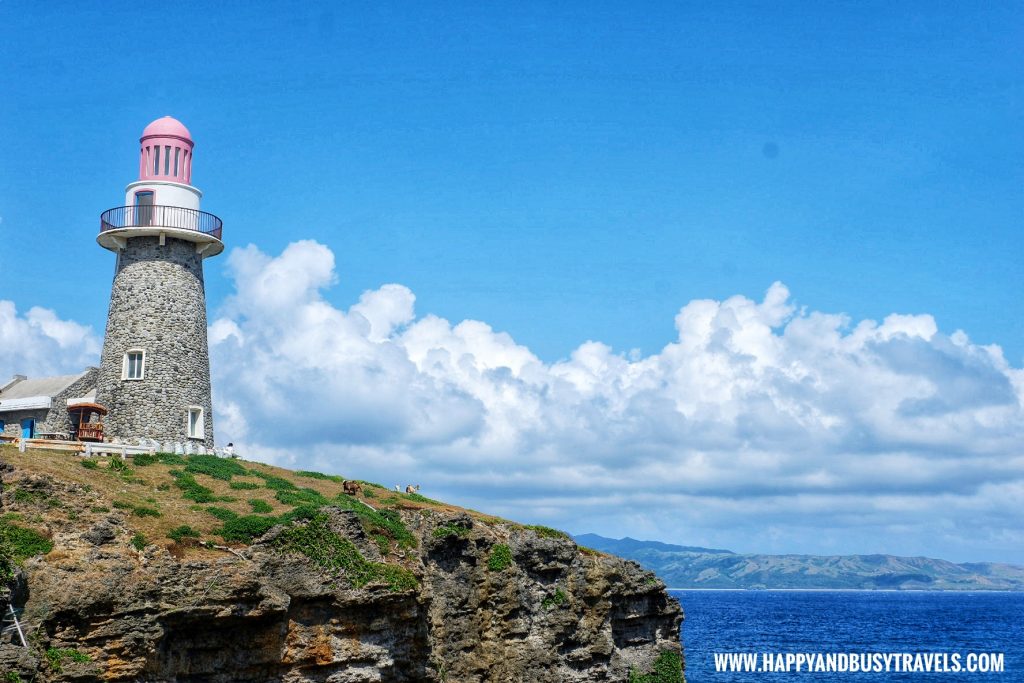 Batanes Travel Guide and 5-day Itinerary at: https://happyandbusytravels.com/batanes-travel-guide-and-itinerary-for-5-days/
Other Information
Time Spent: 10 to 20 minutes
Tips:
You have to know a guest who stays in the inn so you can enter the vicinity.
How to go here?
Google Maps Link: https://goo.gl/maps/NsKeJRDEwLjD23D48
From Pananayan Pension Inn to the entrance…
Walk: It will take you at least 5 minutes.
Vehicle: It will take you at least 1 minute.
Bicycle: It will take you at least 3 minutes.
Arrange a tour with Amazing Batanes Tours for convenience.
Book and use the code HAPPYANDBUSY to get P500 discount.
Sabtang Island's Lighthouse
The lighthouse is privately owned, so not everybody can enter the vicinity. This was also turned into a mini hostel by the owners.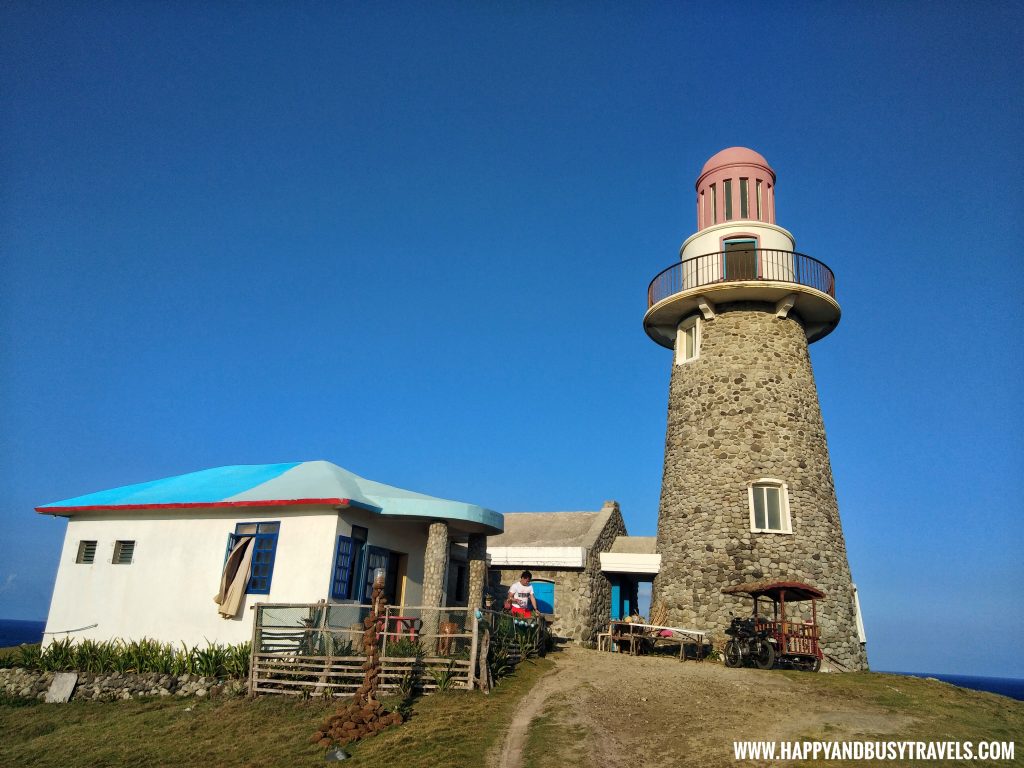 Our friend stayed in this hostel, so we had a chance to enter it.
Of course we took some pictures with the lighthouse 🙂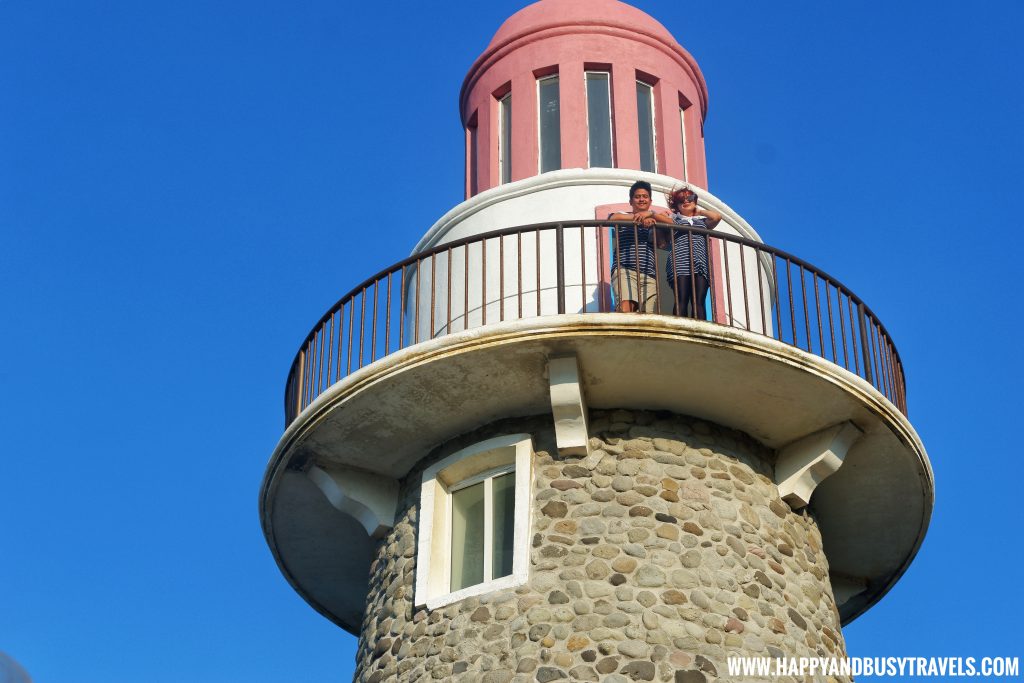 Features of Sabtang Island's Lighthouse
Aside from being a mini hostel, there are several features that visitors can enjoy.
Nearby Private Beach
Guests can swim in the private beach just beside the lighthouse.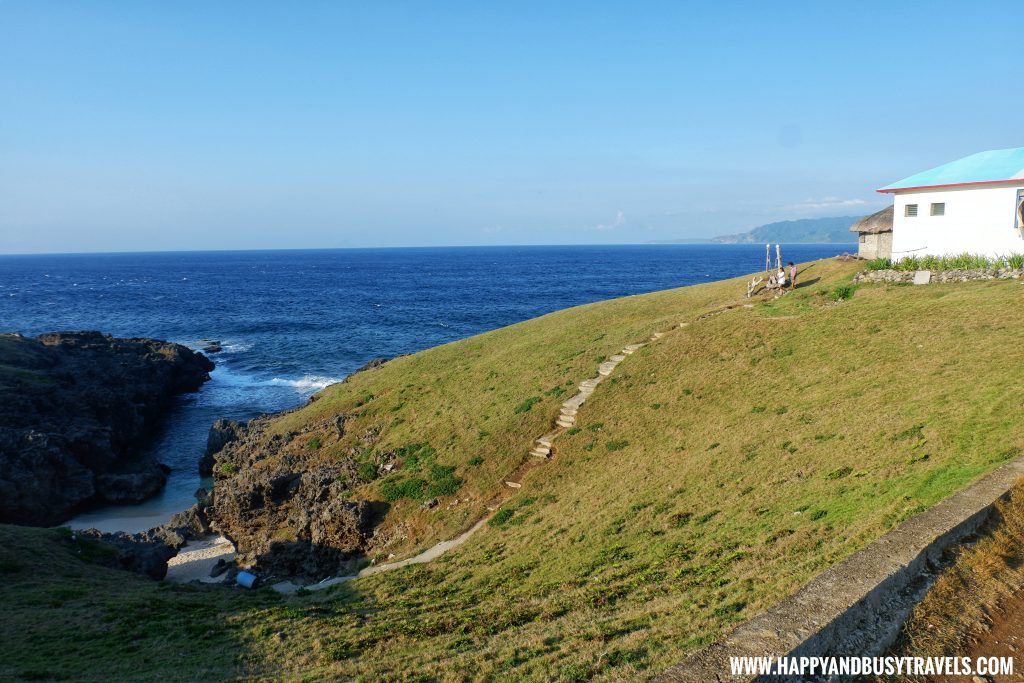 We did not had a chance to swim because we do not stay in the hostel, so we talked to some of the guests who tried to swim. They said the waves are not strong, but the water is very cold.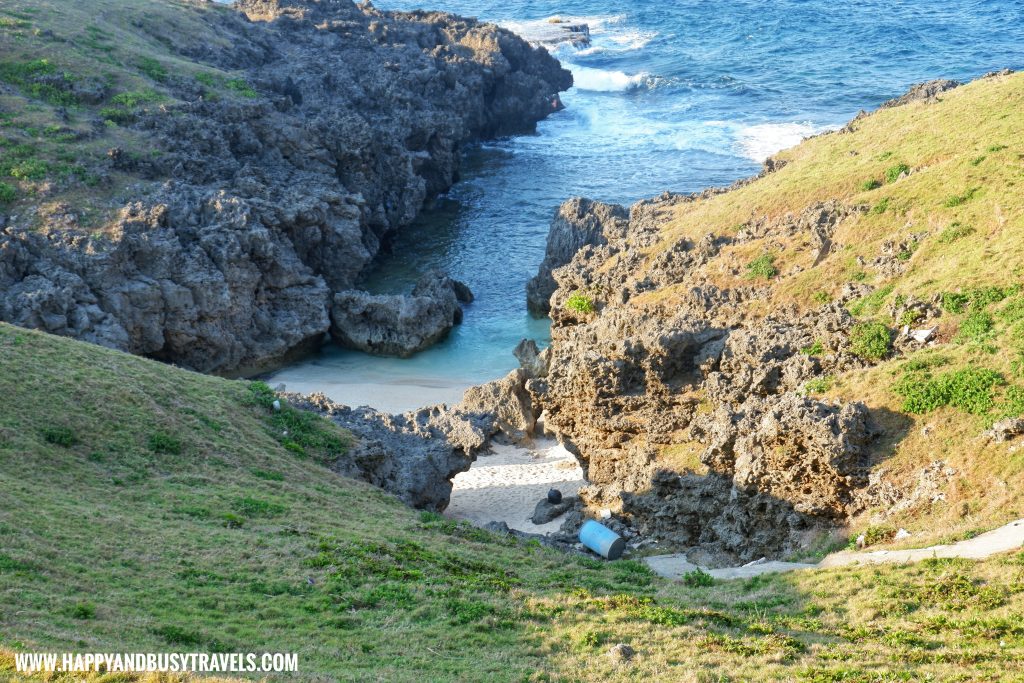 Swing
This swing is actually not that functional, guests and visitors just use this as a picture taking spot, or a place to sit and relax.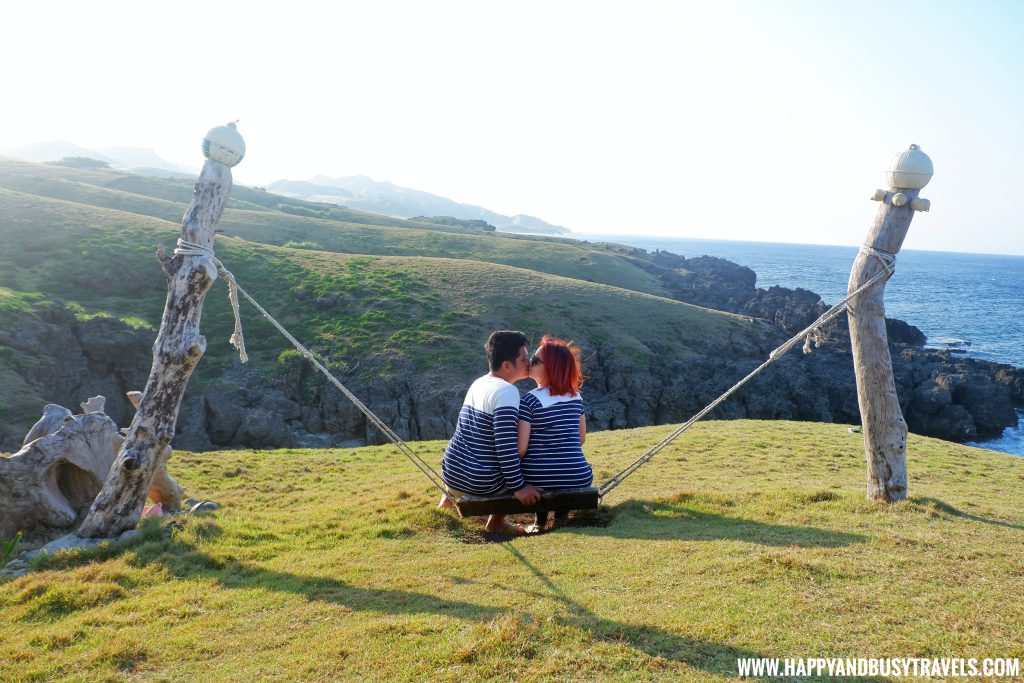 Cliff view
This was our favorite feature of the lighthouse. Why? Just look at the pictures below…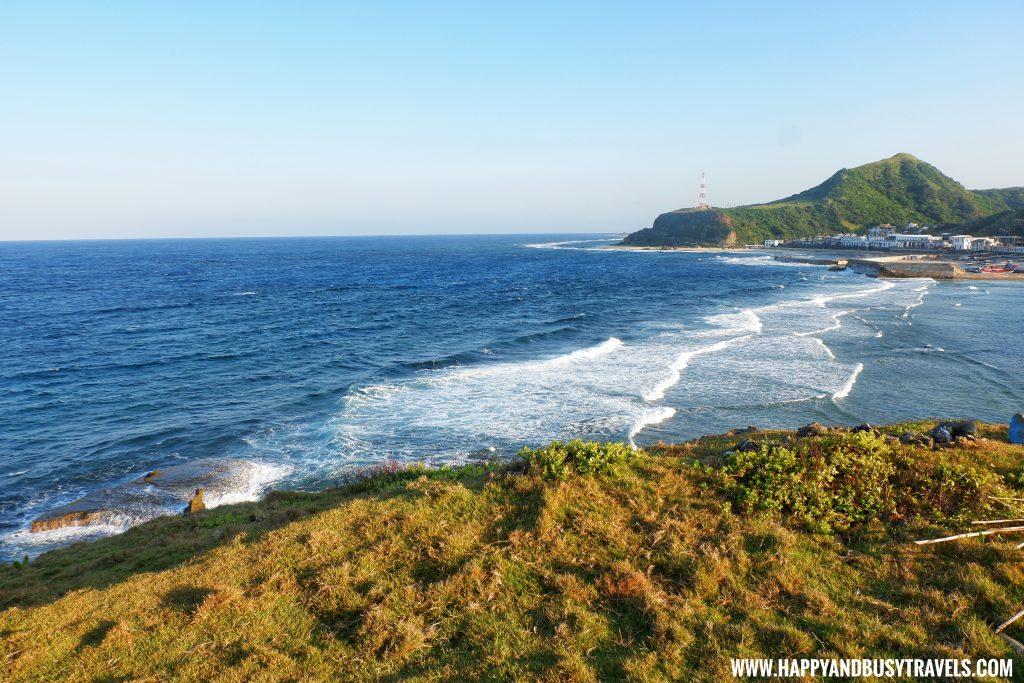 The breathtaking view, the sound of the waves splashing through the rocks, and the strong winds blowing on our face completes our experience of Sabtang Island's Lighthouse.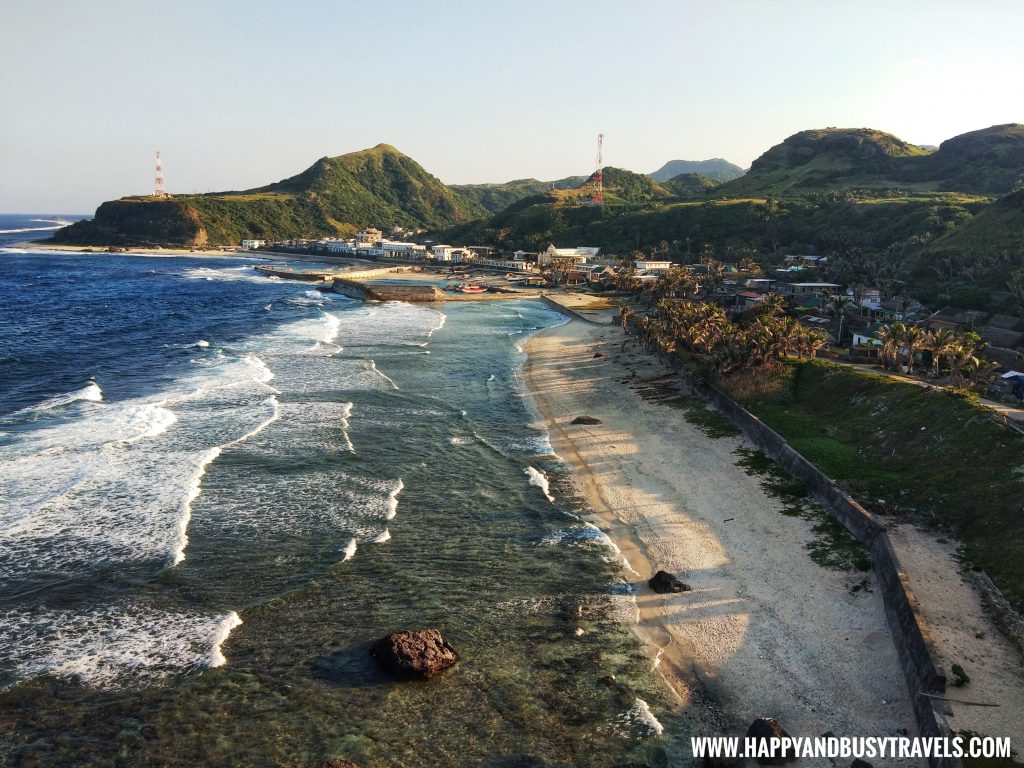 Happy and Busy's Smileys
Sabtang Island's Lighthouse
Location



It is near the port.
Ambiance


Value for money
We can't rate because we did not paid anything. But we heard some visitors paid to enter the vicinity.
Fun