Salmon HQ – Food Delivery Service
Salmon HQ is one of the best Food Delivery Services that serves Japanese dishes in the metro. Their products look and taste so good, so I ordered some for my birthday.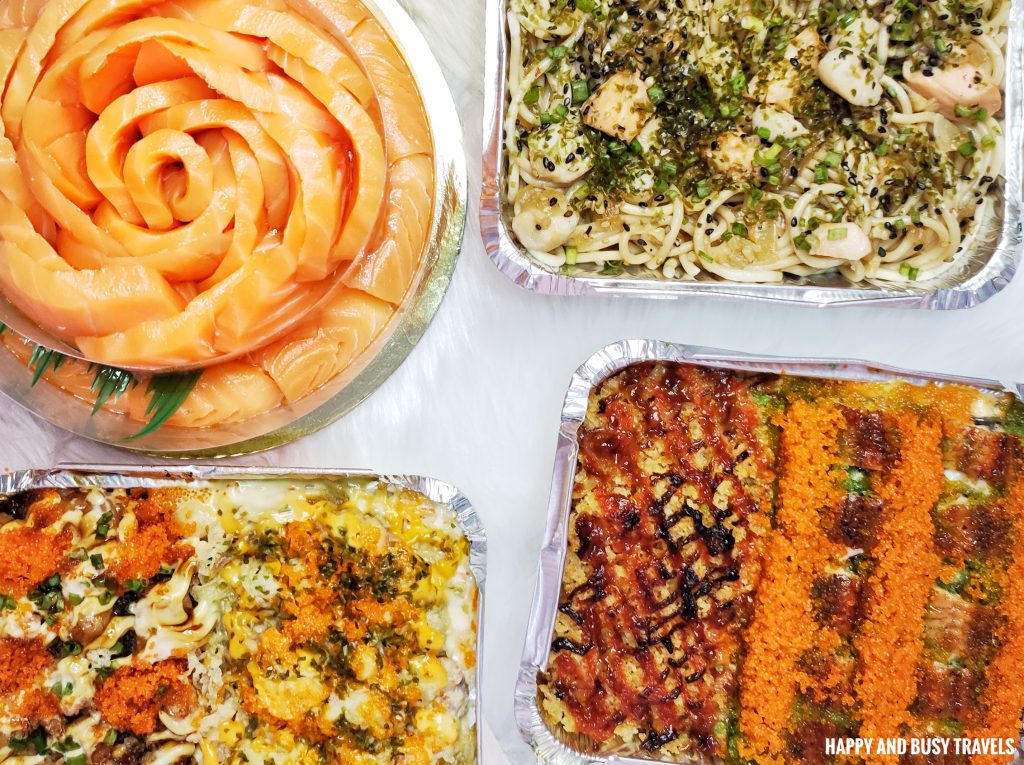 Important Information
Facebook: Salmon HQ
Contact No.: 0922 894 3679
Email Add: [email protected]
Payment Options: Cash, online transfer, GCash
Delivery Reach: Metro Manila up to nearby provinces like Cavite.
Our Orders from Salmon HQ
We ordered four products from Salmon HQ.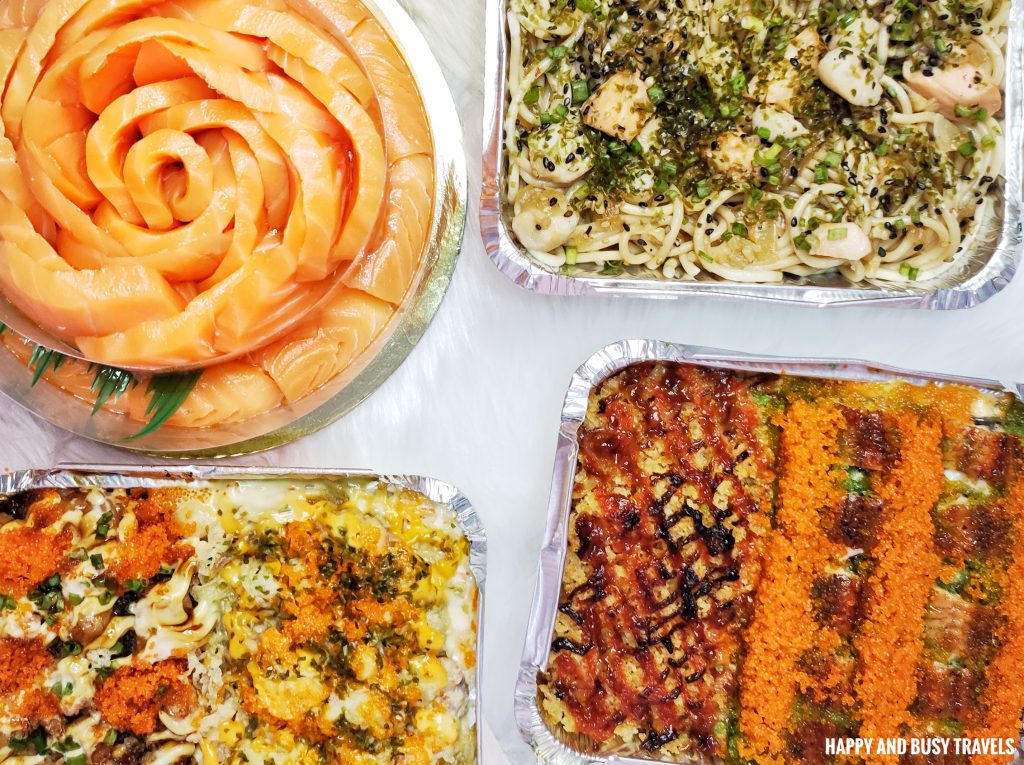 Baked Sushi
Each of these Baked Sushi comes with a Nori wrapper.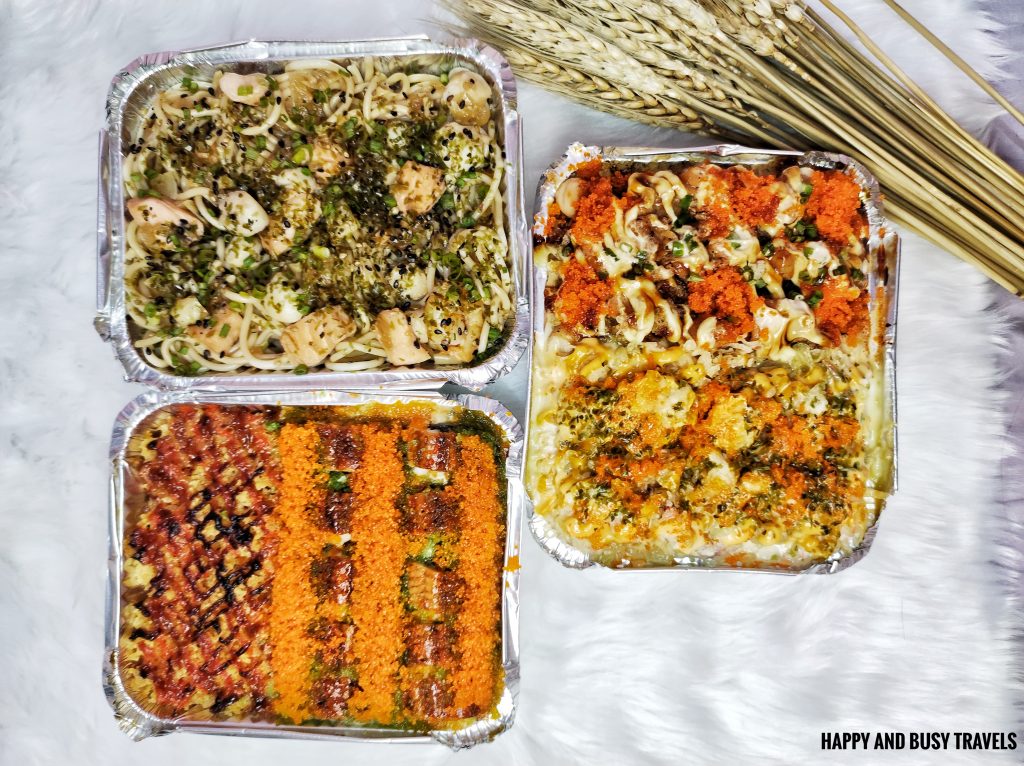 Seafood Wafu Pasta
I love this pasta! My mom loves it too BTW. This one is a Pasta dish that has a lot of scallops and fish on top.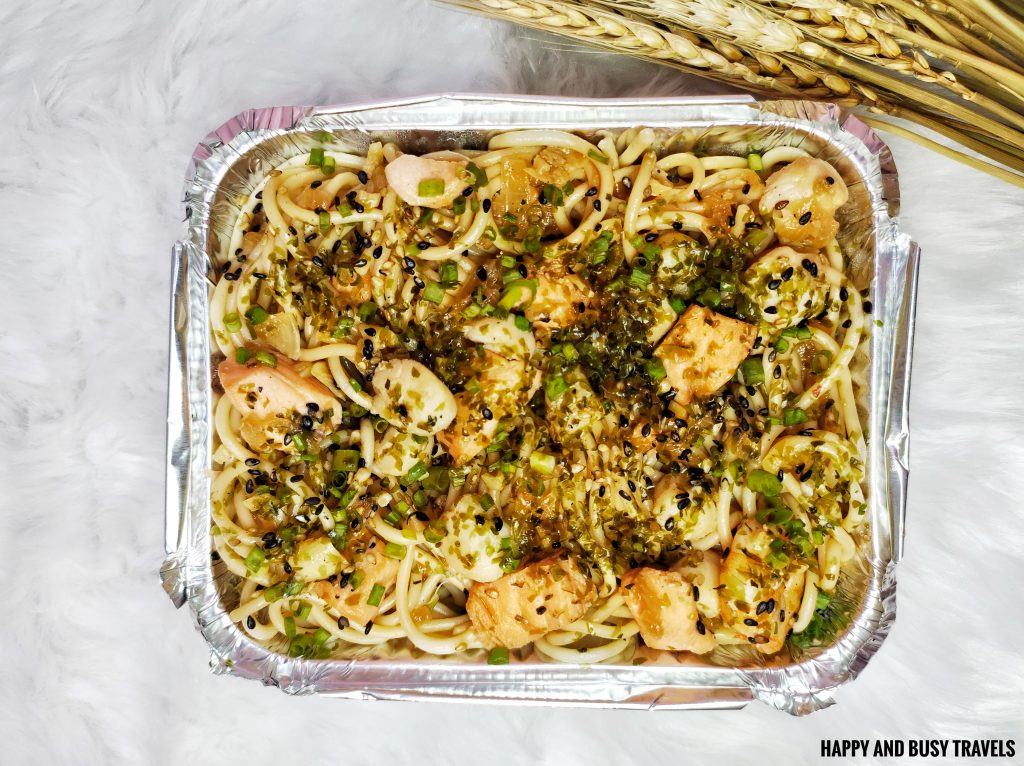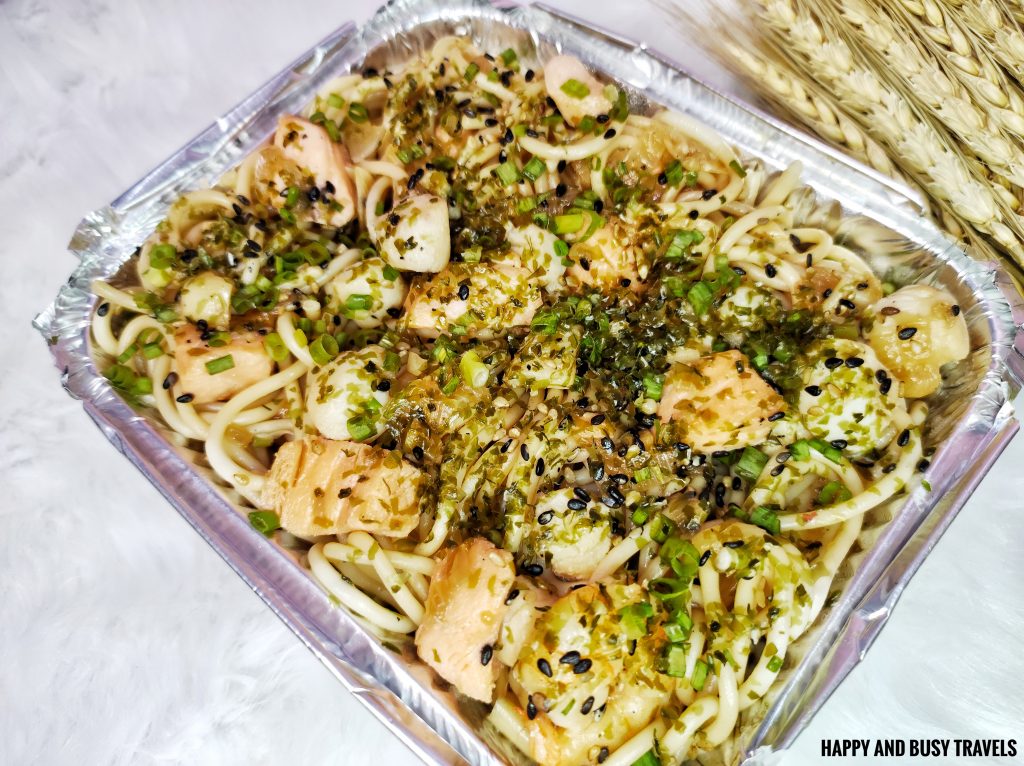 Crunchy California
This baked sushi followed the theme of the California Maki, so it has the same ingredients.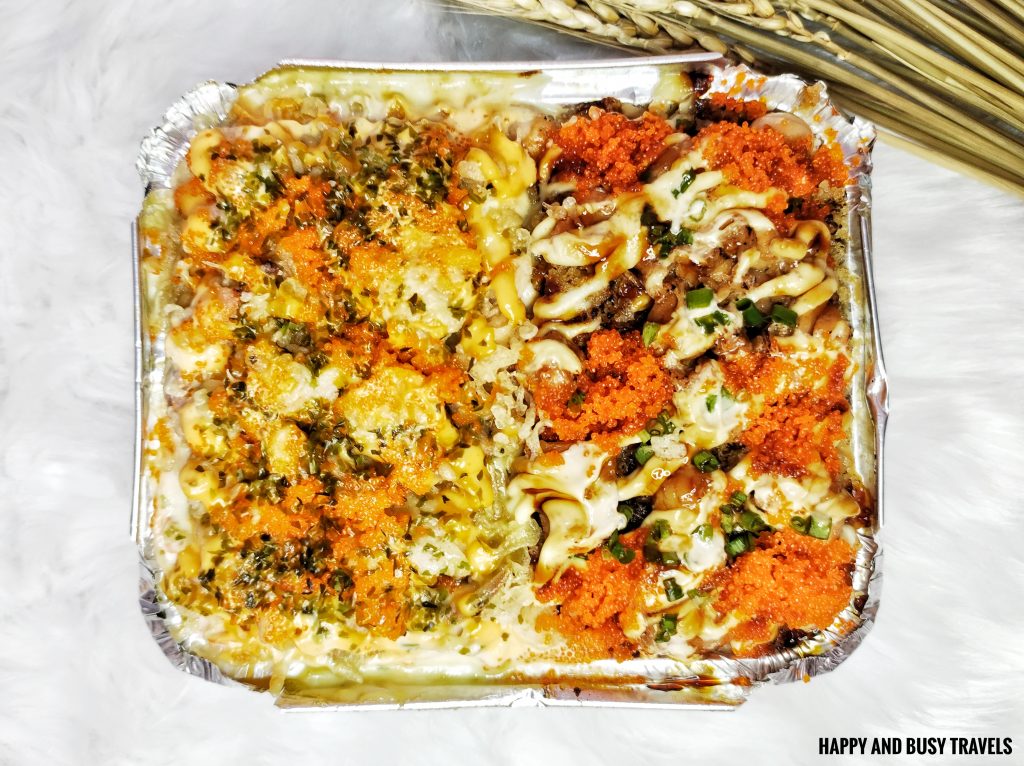 I like this baked sushi because this is so refreshing.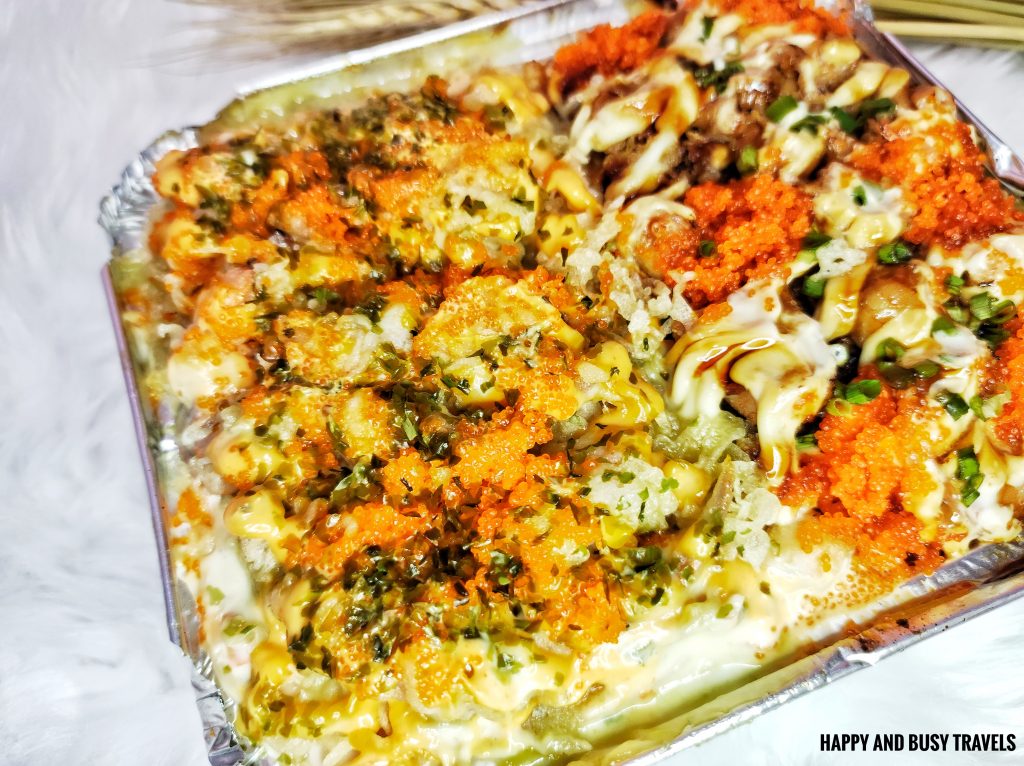 Unagi Madness
This is the third dish that I tried, the Unagi Madness. Right from its name, it has a lot of Unagi which is also known as Japanese Eel.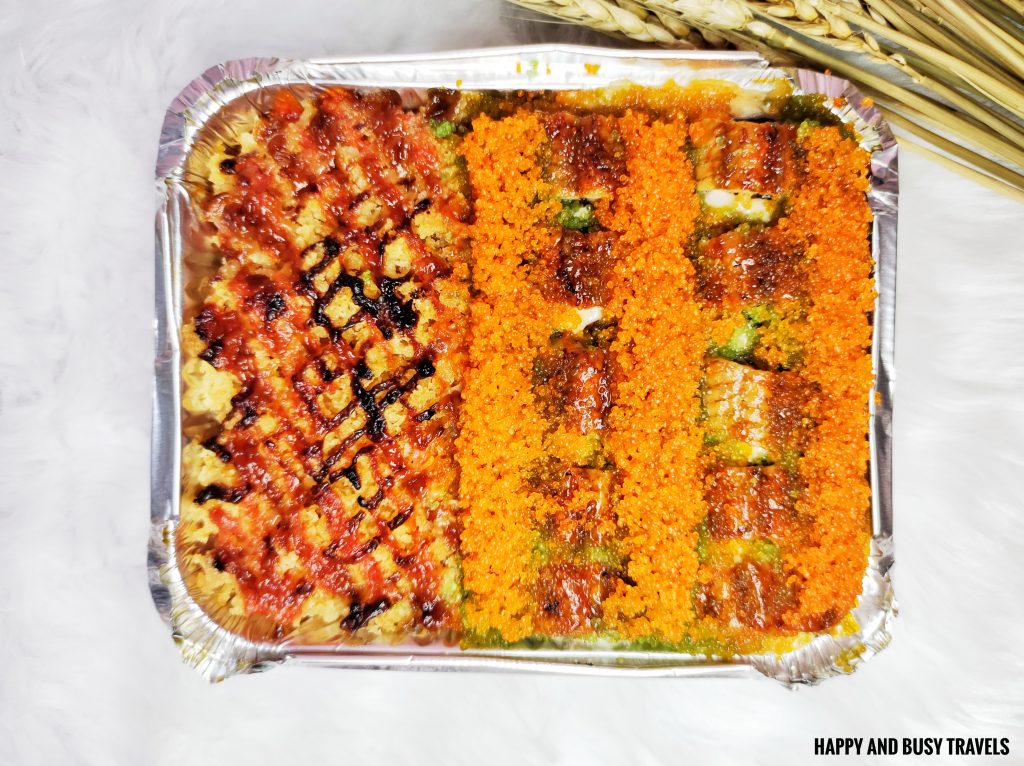 Look how generous Salmon HQ adds toppings to their dishes.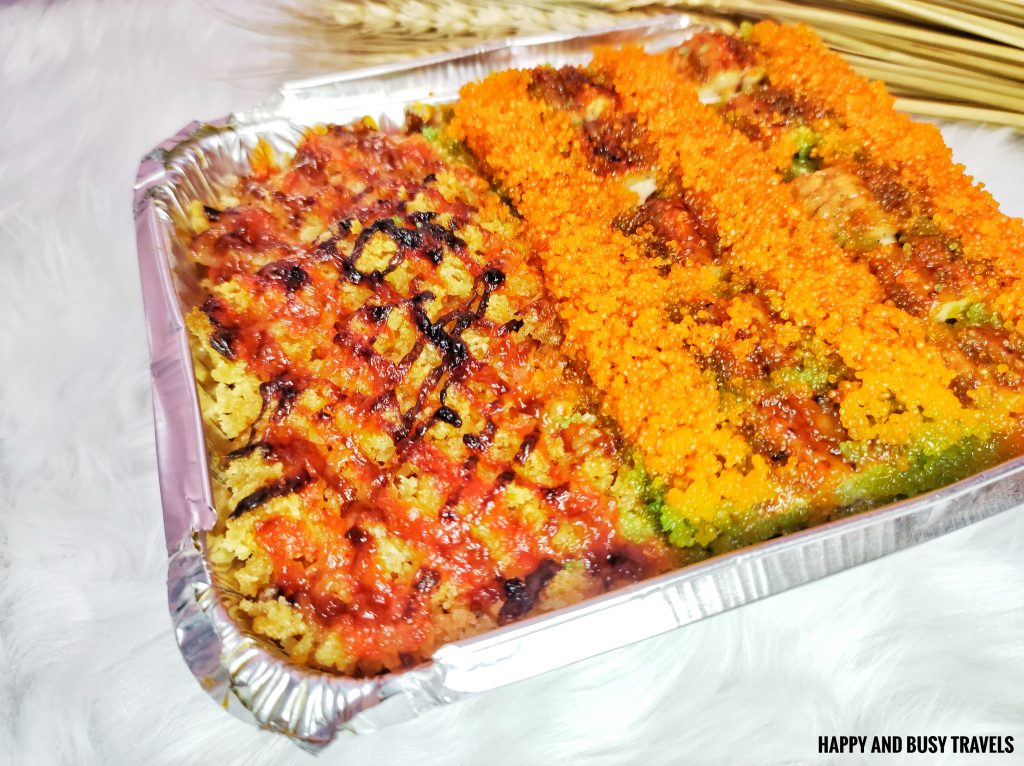 Premium Salmon Cake
Finally, here is the highlight of all of my orders, the Premium Salmon Cake. This is so perfect for my birthday.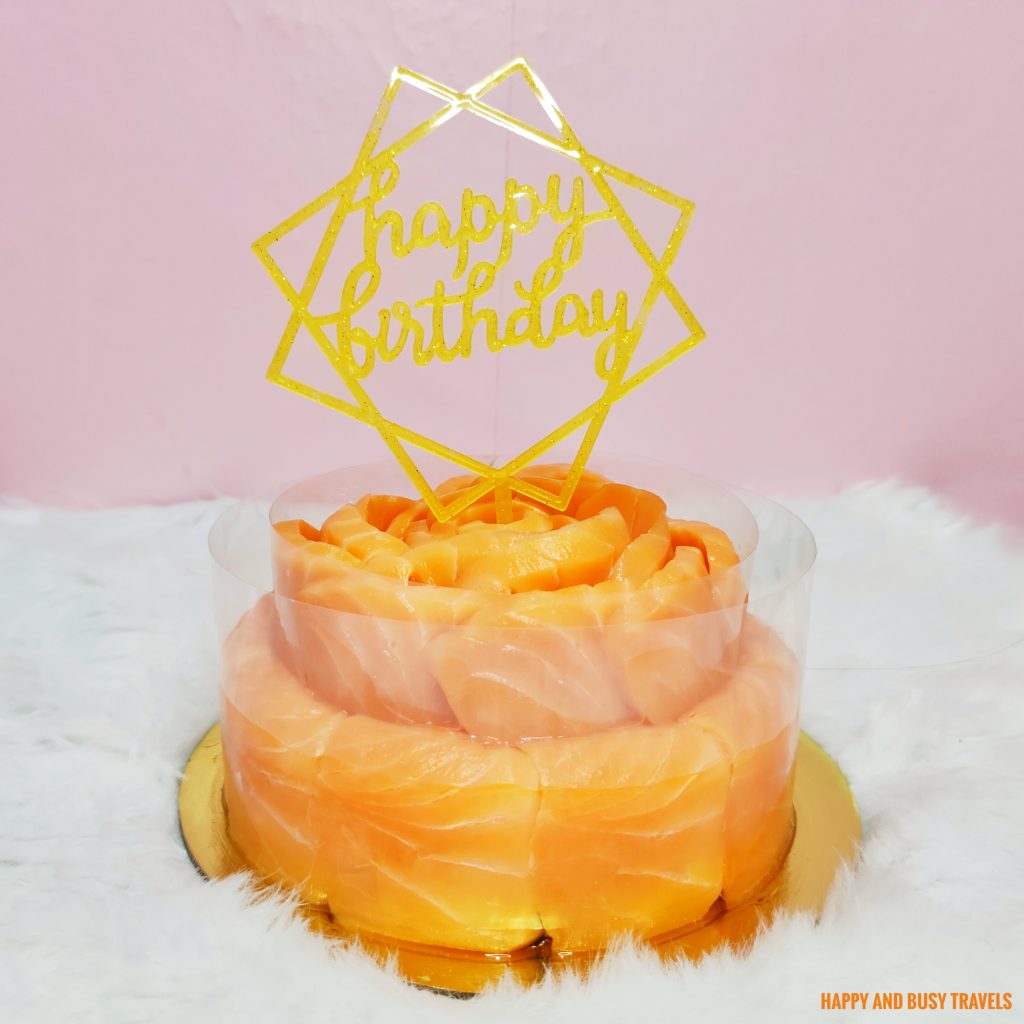 This cake is made out of a rice mix (tuna and salmon bits and other ingredients) as the base, then a lot of Salmon Sashimi surrounds the whole cake.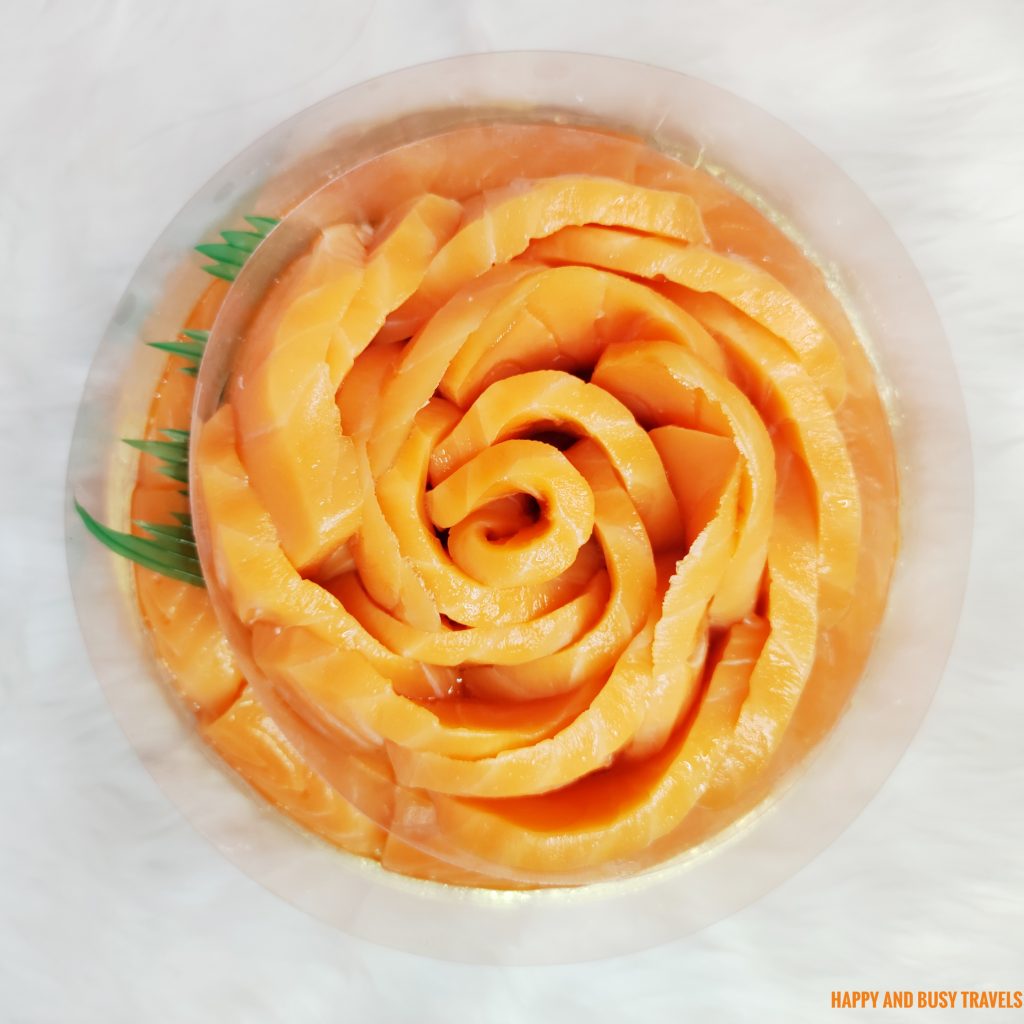 Their Salmon Sashimi is so fresh that it even made the trip all the way to Puerto Galera. I ordered all of these the day before our trip and I have decided to bring some specially the Salmon Sashimi.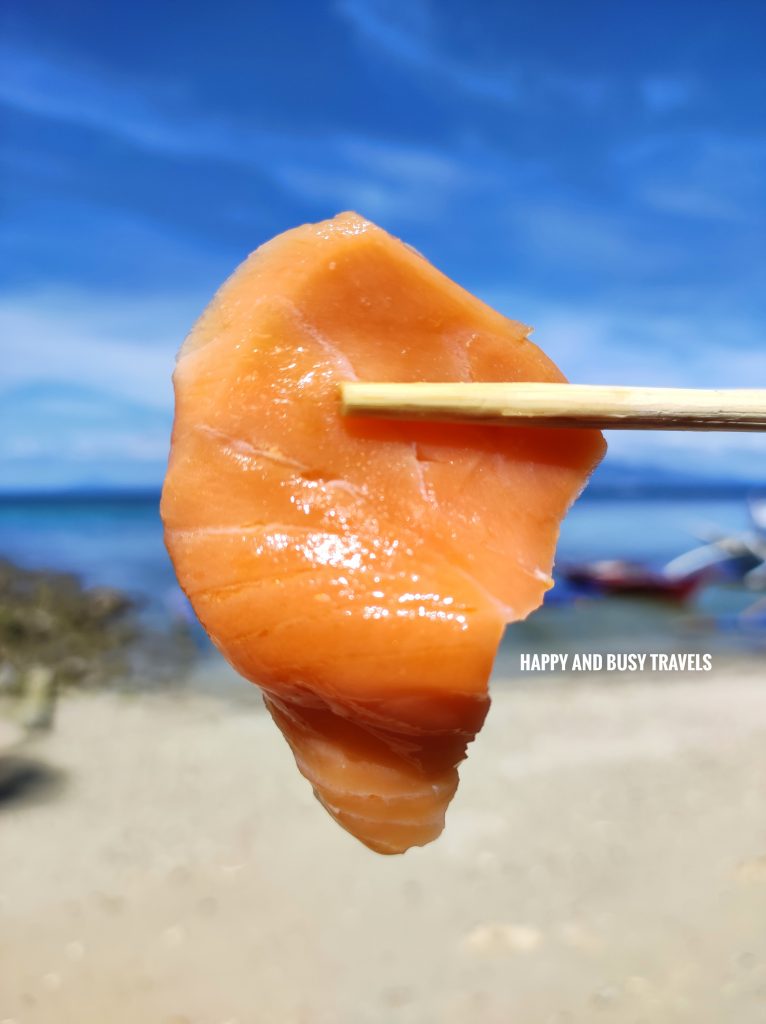 Menu of Salmon HQ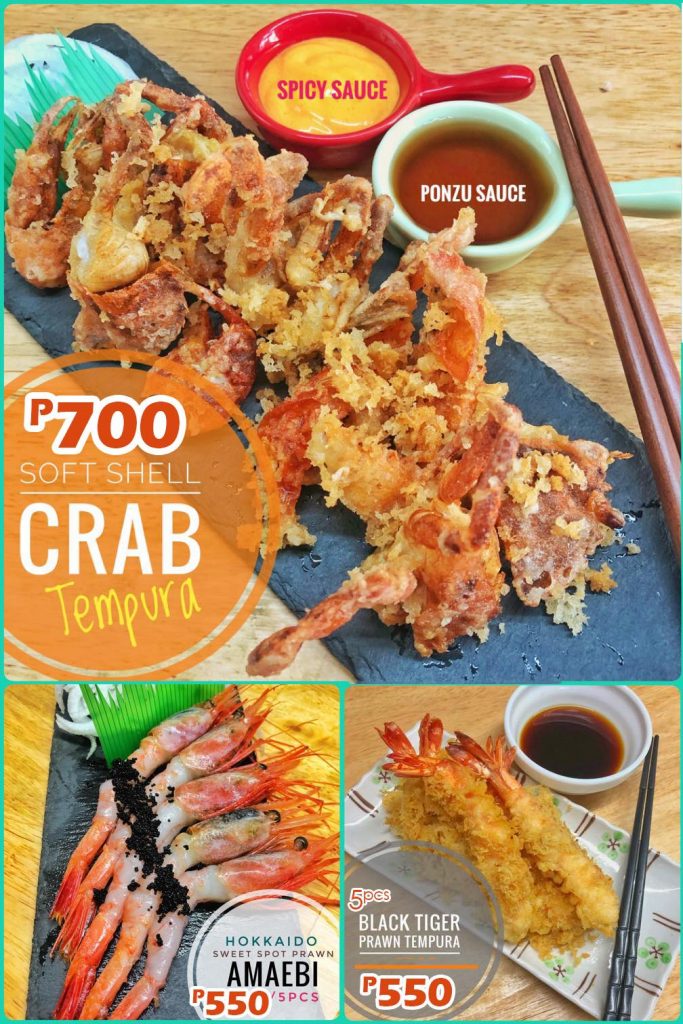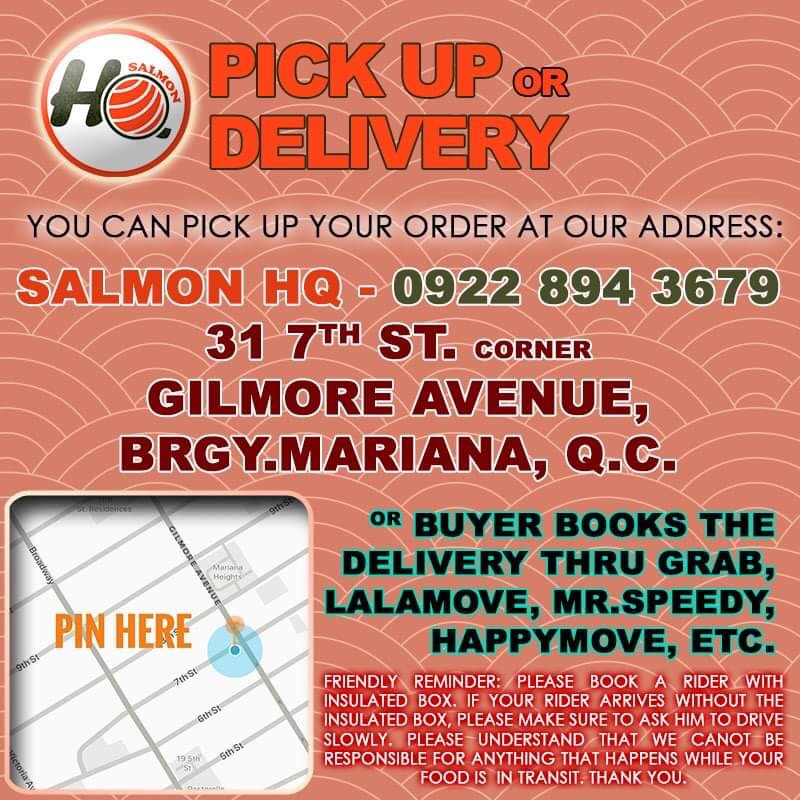 Happy and Busy's Smileys for Salmon HQ
Overall, I love all of their dishes. I am not really a lover of sushi and the like, but I love their version. Plus, Busy gets to enjoy his Salmon Sashimi too. I brought some to Puerto Galera the next day, luckily it didn't spoil.
Food

Everything tastes so good! Plus there is a generous amount of seafood in each dish.
Location

It can serve the whole of Metro Manila and nearby provinces like Cavite.
Ambiance
Not applicable
Value for money

Service

From ordering up to the delivery time, their service is good.
Comfort Room
Not applicable
Thank you for my Birthday Cake!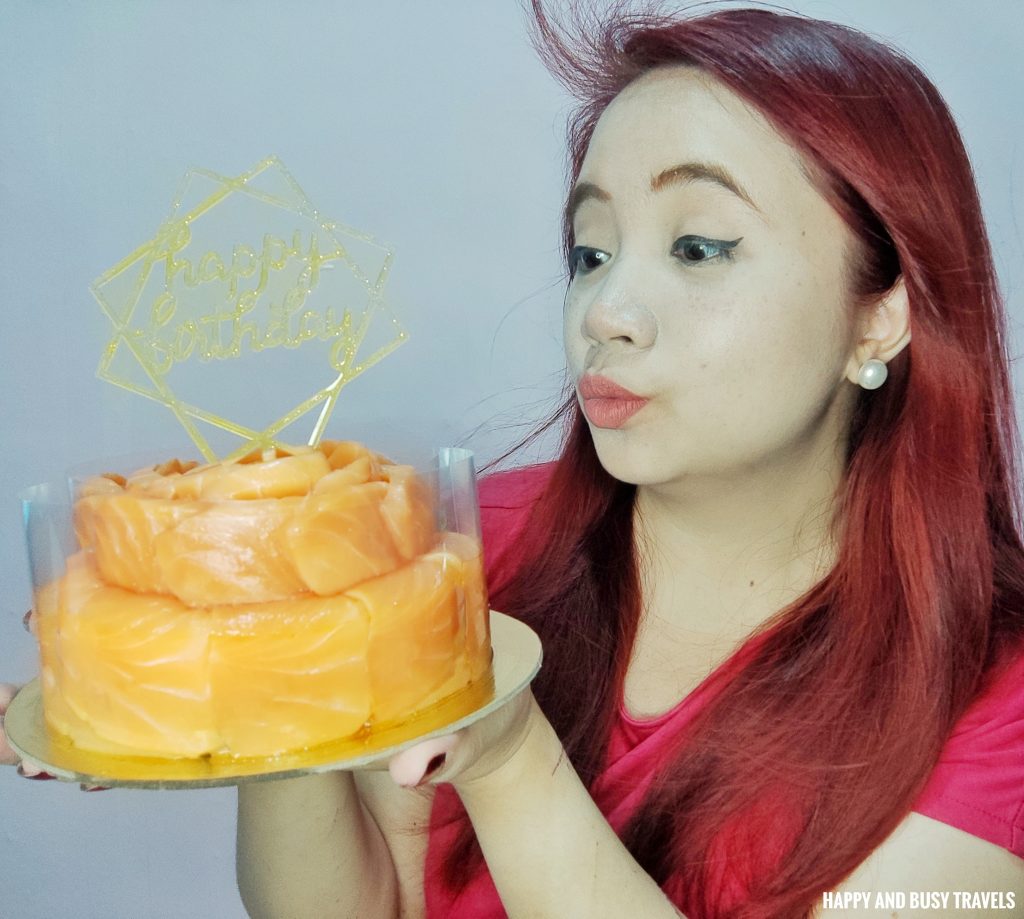 More exciting food and drinks review at https://happyandbusytravels.com/category/food-and-drinks/ so do not forget to check it out!