Suijin Japanese Restaurant 酔仁 – Carmona, Cavite
Busy and I together with some of the South Bloggers went to Suijin Japanese Restaurant in Carmona, Cavite. This is a newly opened restaurant that serves authentic Japanese dishes.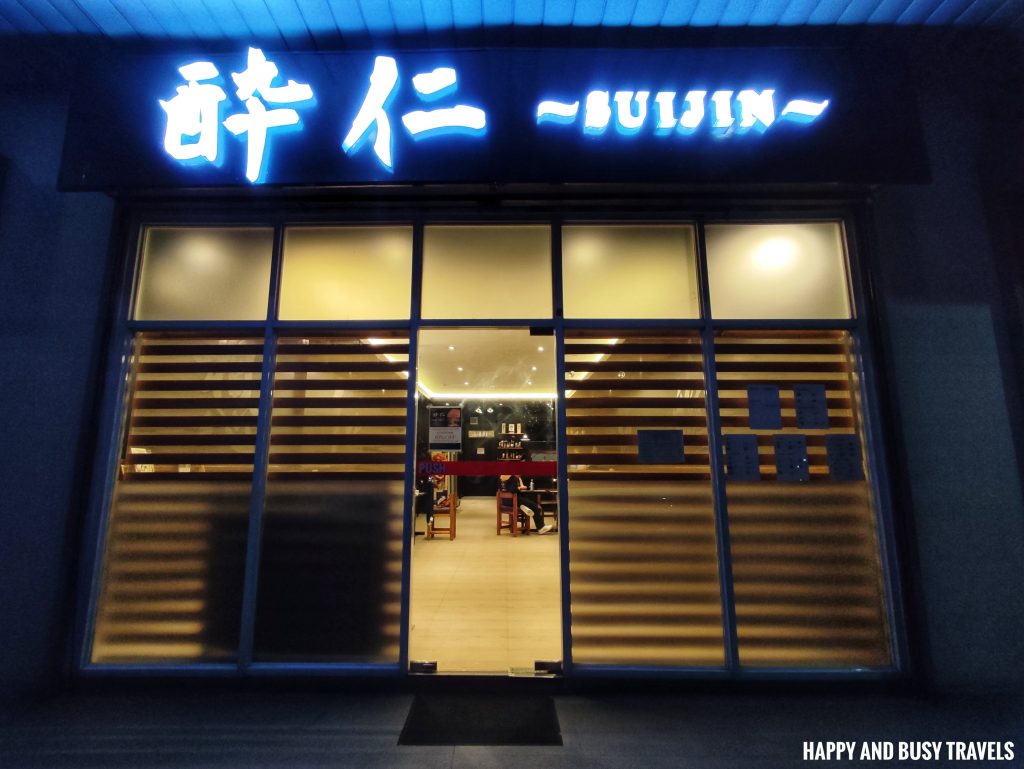 Oh yes! we are sure these are authentic Japanese dishes because the chef and head chef are all Japanese.
Important Information
Facebook: Suijin Japanese Restaurant
Operating Hours: 10AM – 7 PM
Contact No.: (046) 443 4991
Payment Options: Cash
Address: Puregold, Carmona, Cavite
Google Maps Link: https://goo.gl/maps/
The Restaurant
This Japanese restaurant is newly built so everything looked great.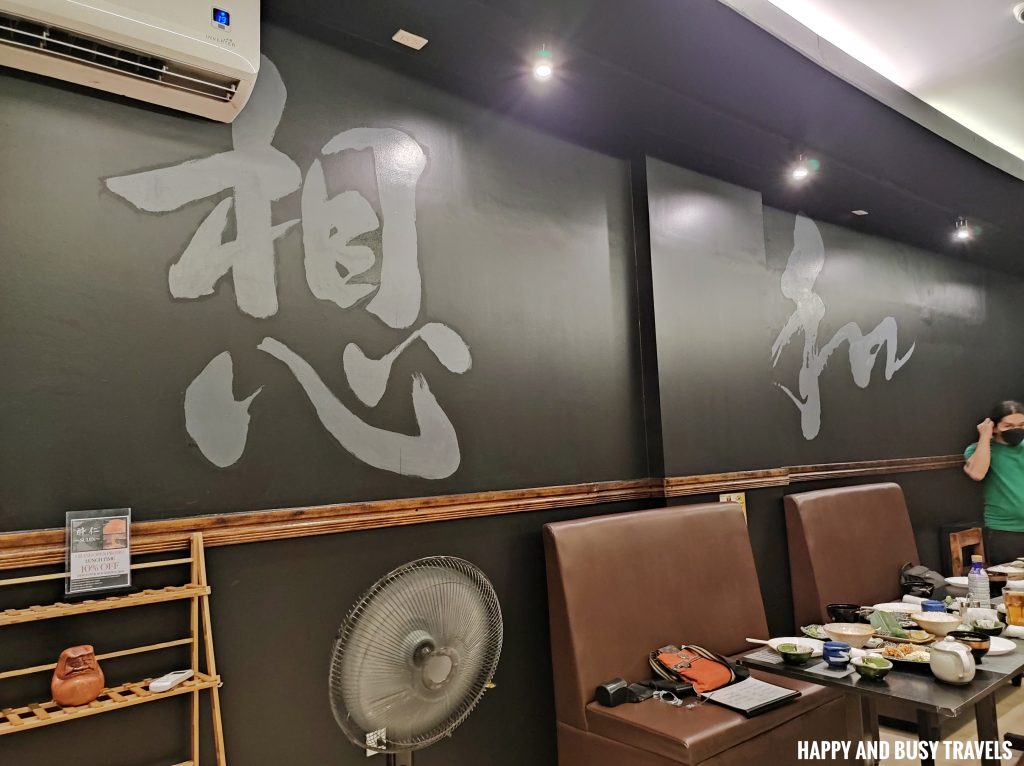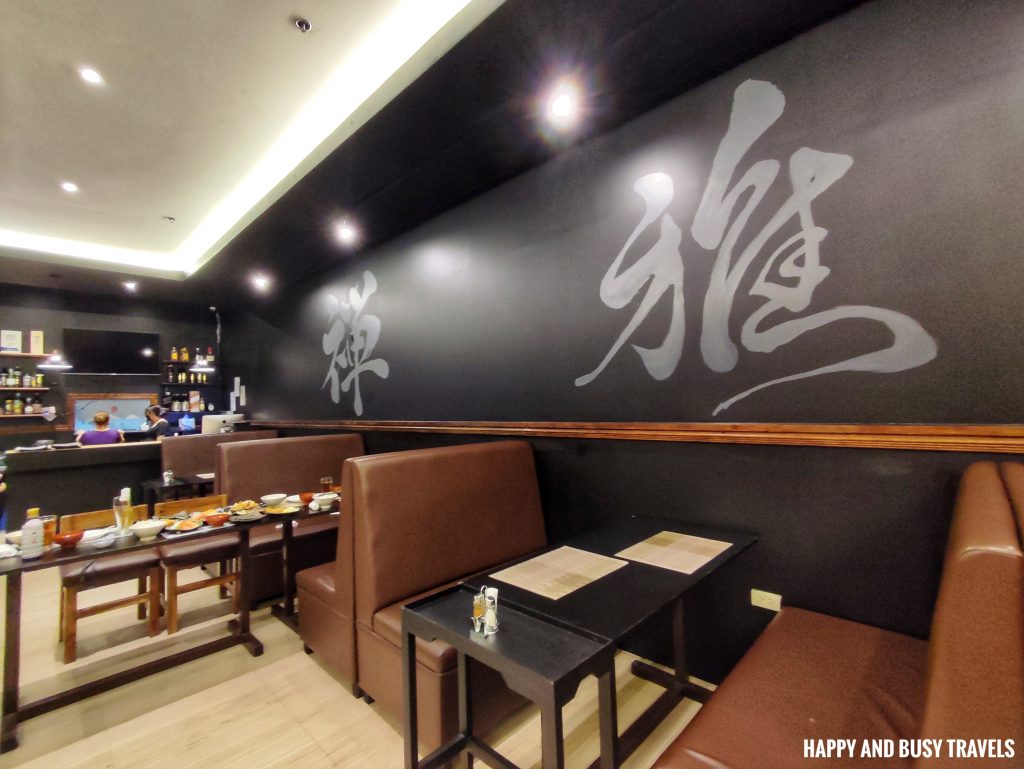 Time to Eat!
Here are some of the house specialties that we ordered.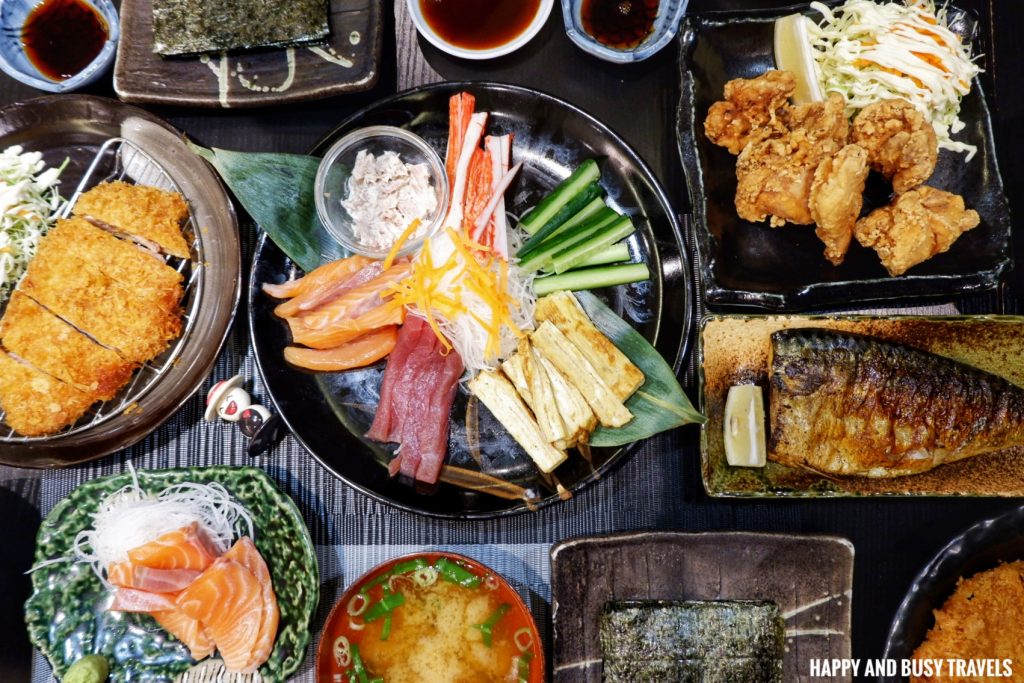 Temaki Sushi
This one is like a make-yourself Temaki Sushi, wherein of course you can control the amount of the ingredient that will go into your sushi.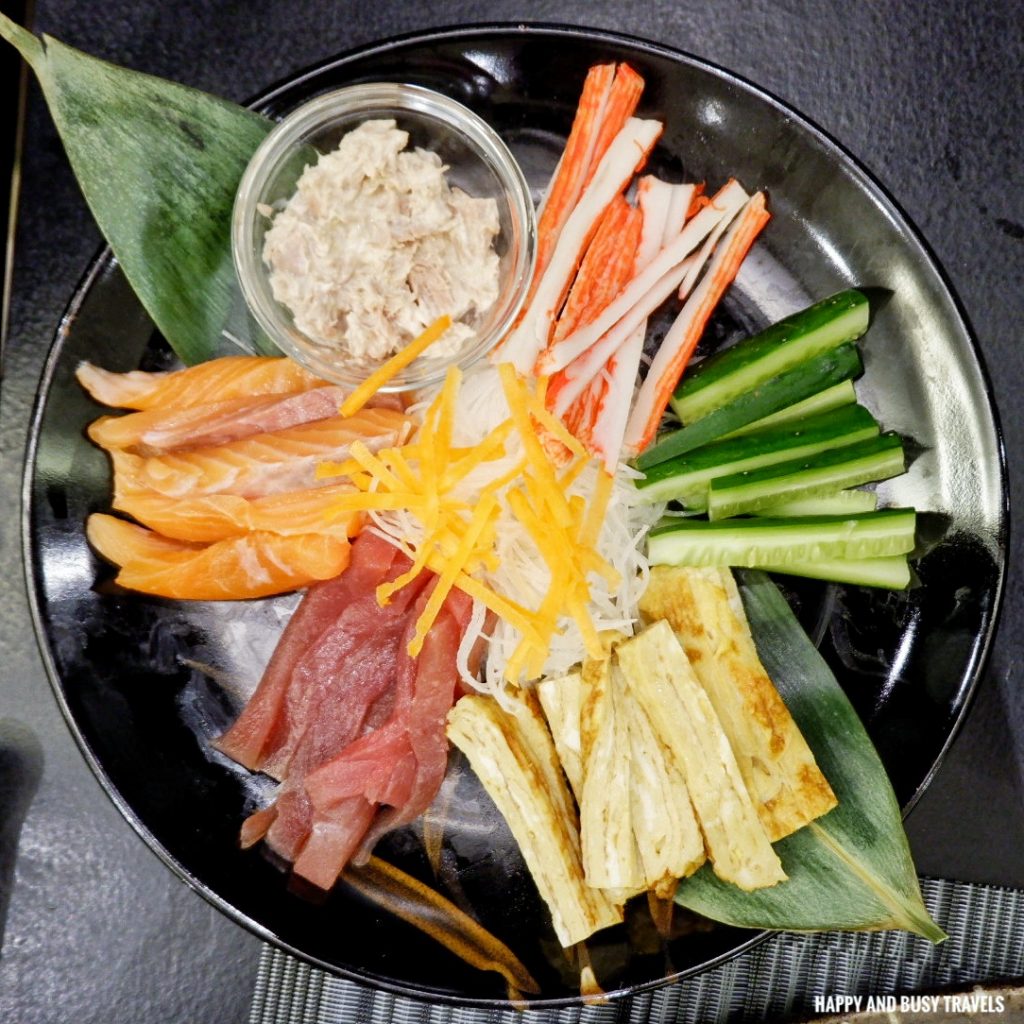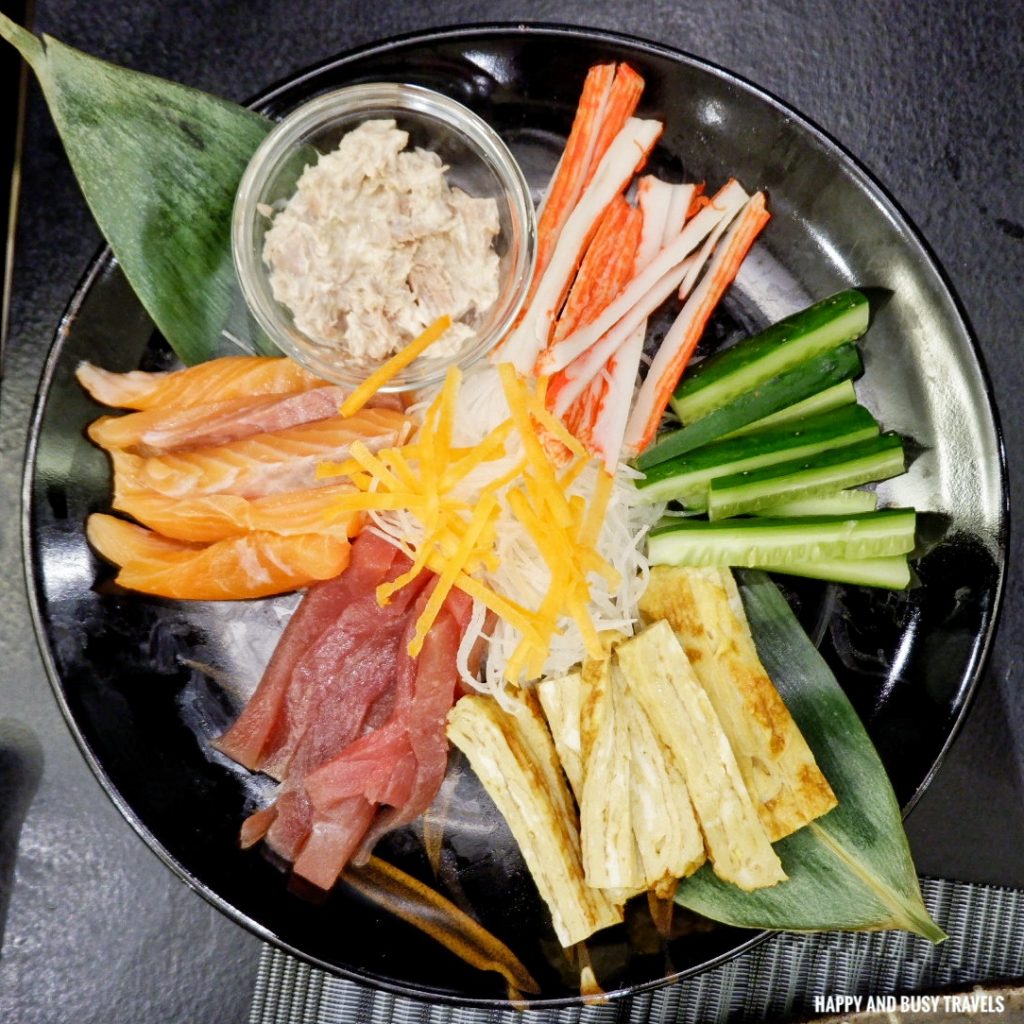 The ingredients available for this are Tuna Sashimi, Salmon Sashimi, Egg, Cucumber, Crab Sticks, Tuna spread, white rice, and Nori.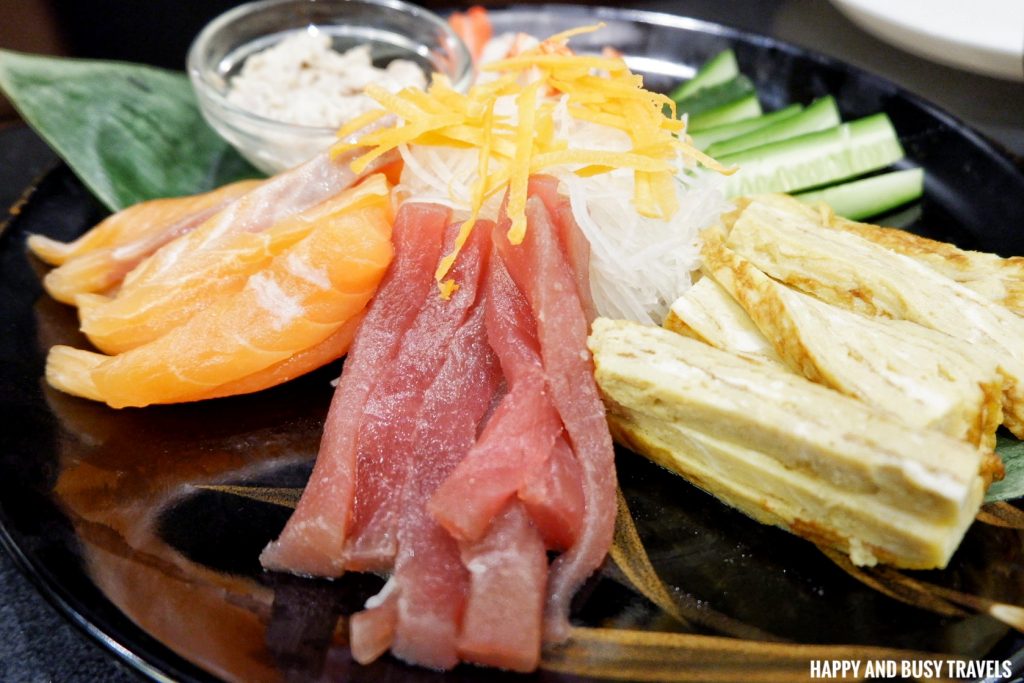 Here is our Tiktok Video so you can see how to make a Temaki Sushi. CLICK HERE
Salmon Sashimi
Here is Busy's favorite, the Salmon Sashimi.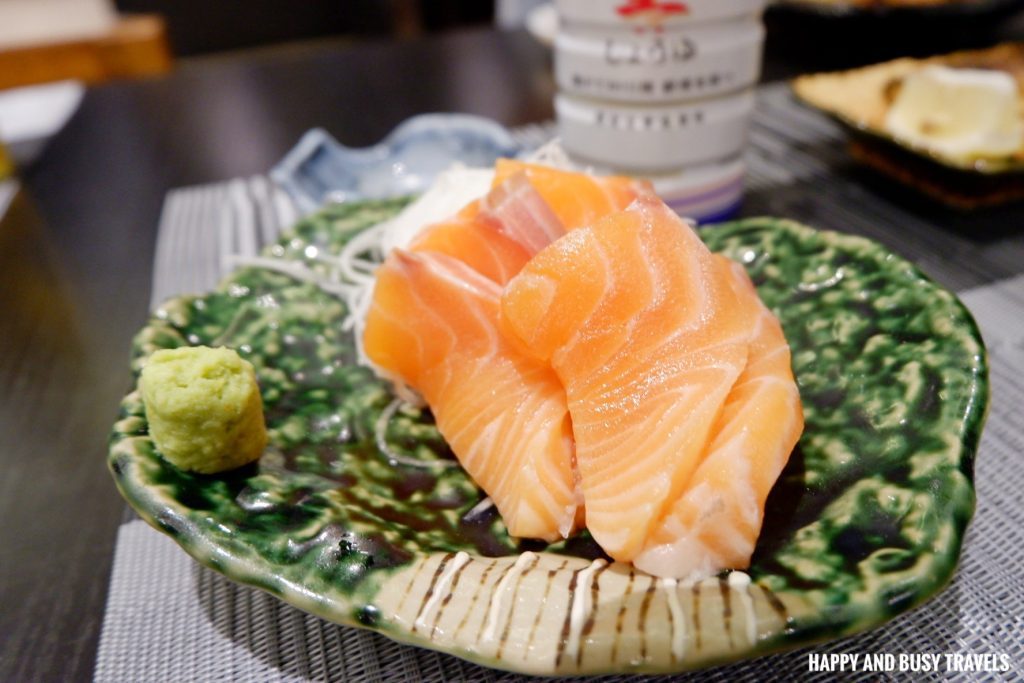 He loves this Japanese dish so much that he can eat a whole Salmon… I think haha. Their Salmon Sashimi is delicious because it is fresh.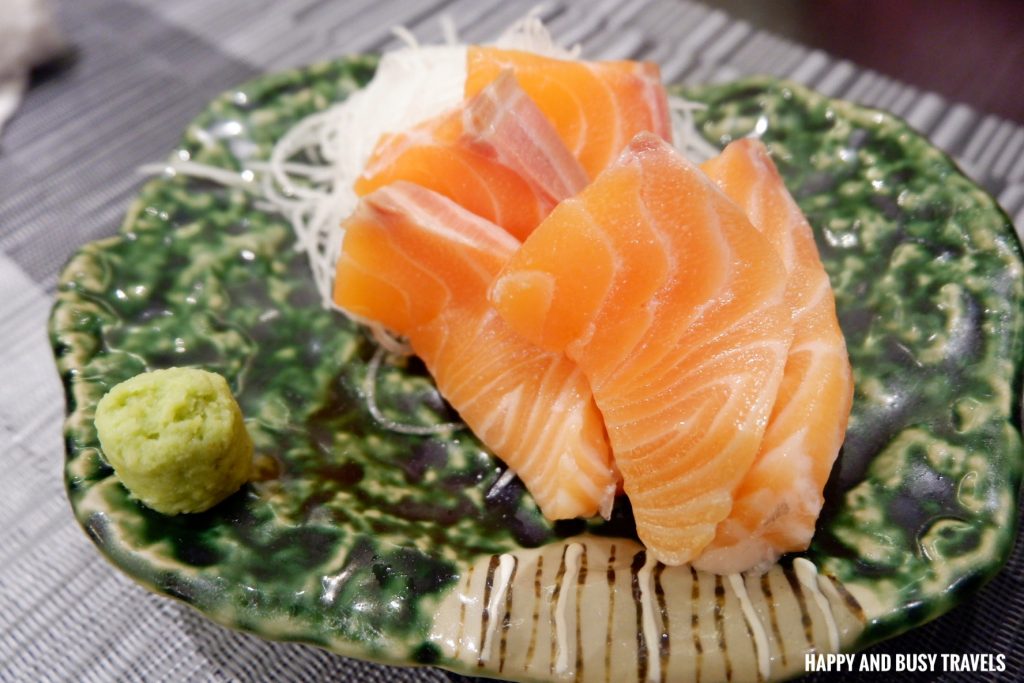 Shio Saba
This is a traditional grilled fish of the Japanese. When we went to Japan, we saw a lot of stores cooking this one.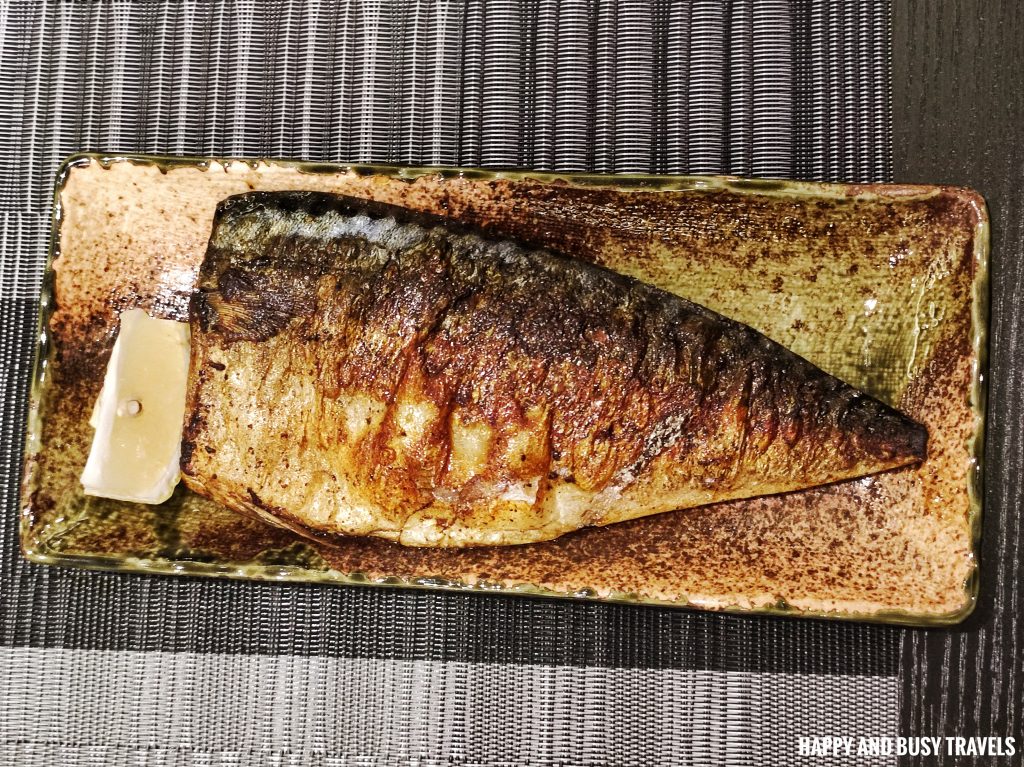 This tasted good and you can even taste the smokey flavor in every bite.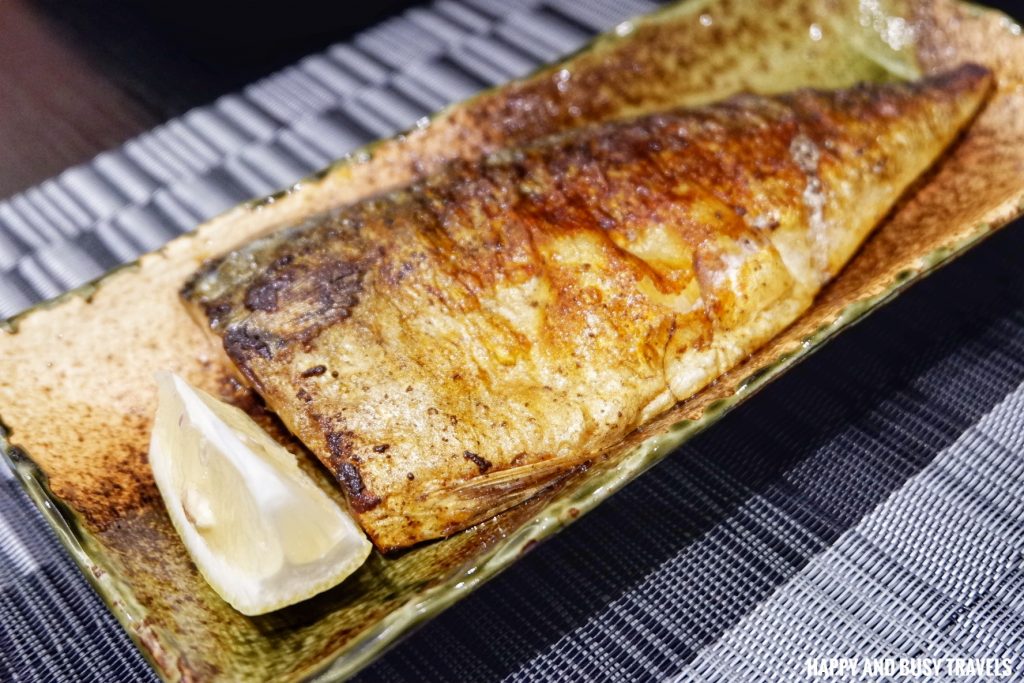 Tonkatsu
If you love fried Japanese Food, Suijin also serves Tonkatsu. This dish is composed of a pork fillet wrapped in breading and deep-fried. It is served with a salad on the side.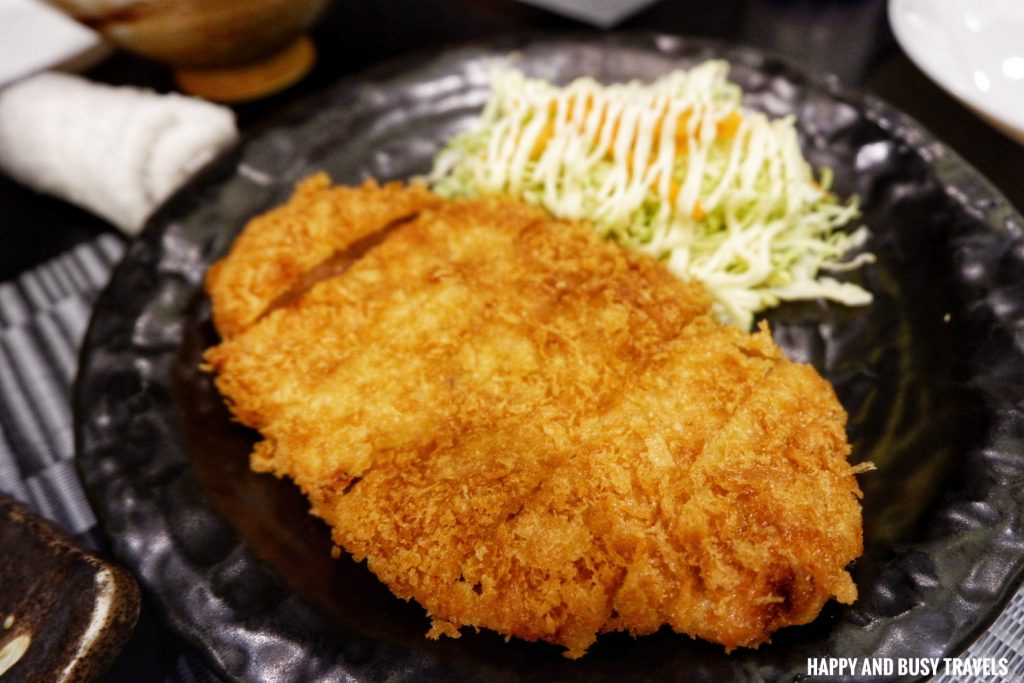 The pork is tender and delicious, plus the breading is not that thick, it is just enough for the pork.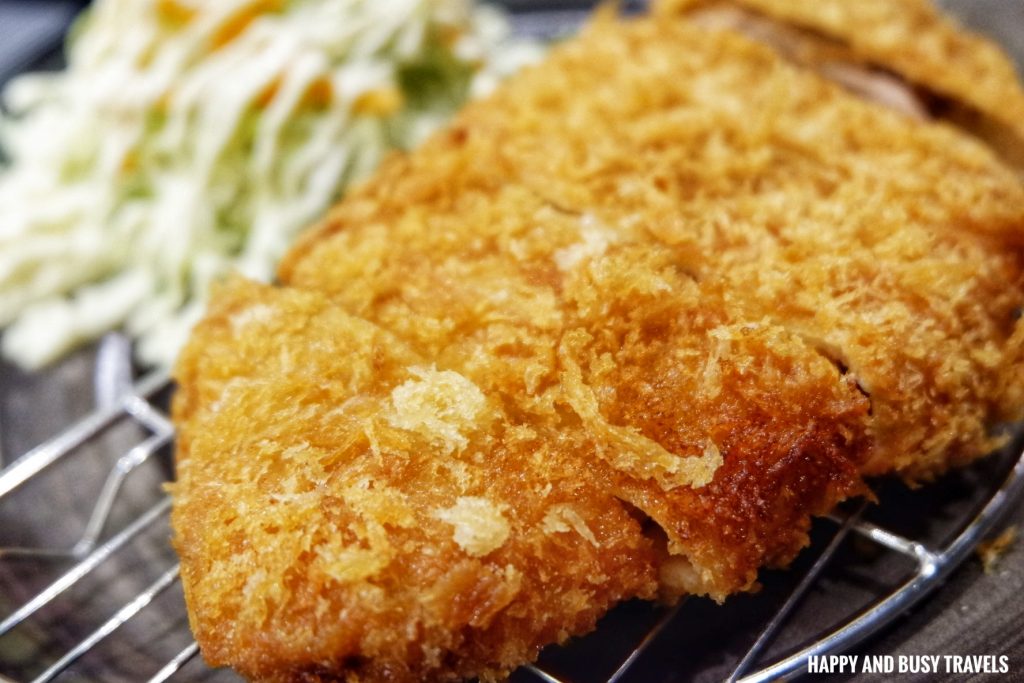 Tori Karaage
This is a boneless deep-fried fried chicken that is shaped into bite-size so it can be easy to eat.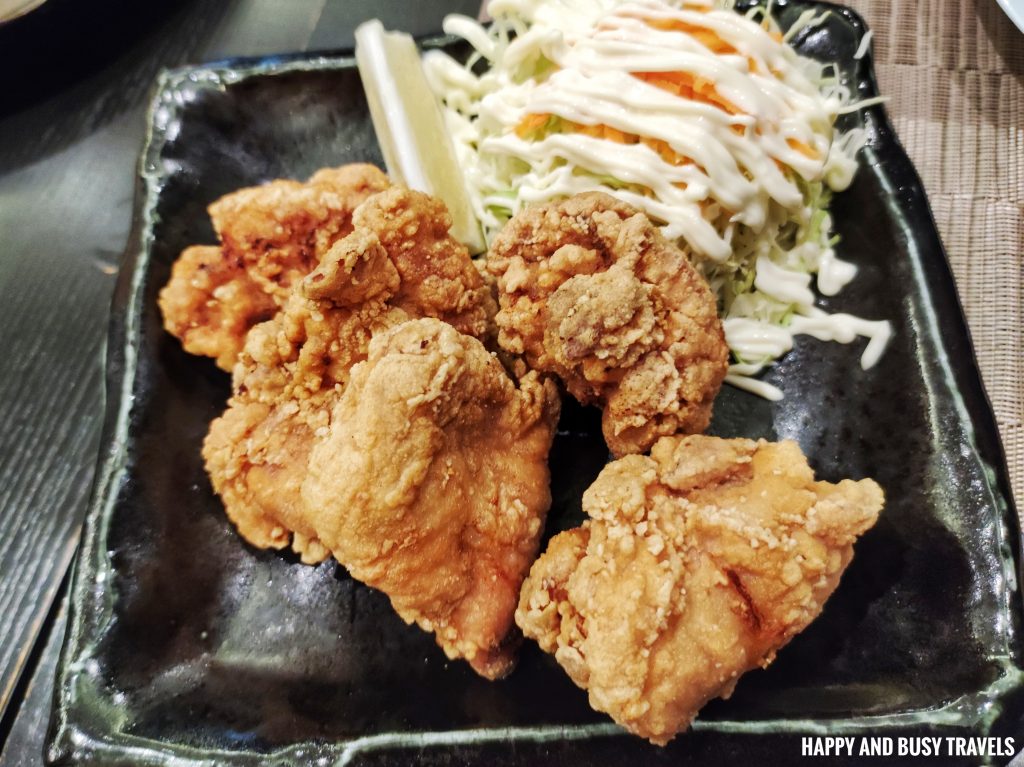 Their Tori Karaage is very juicy and addicting. You won't notice that you ate a lot already.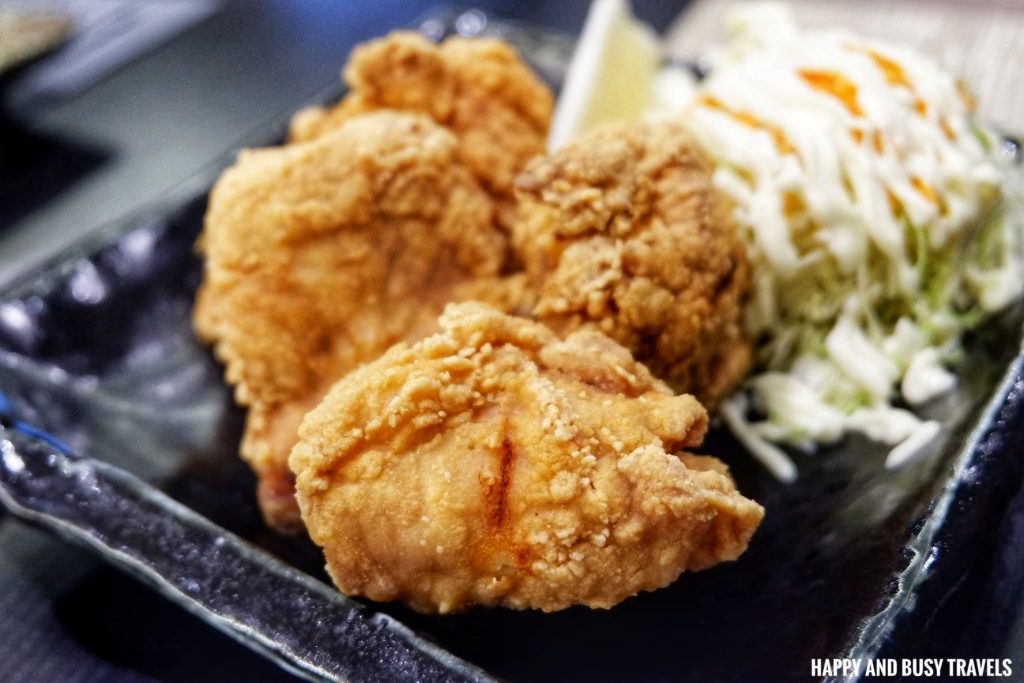 Miso Soup
Miso Soup is a staple in every Japanese food setting. It is always served because it is refreshing to eat.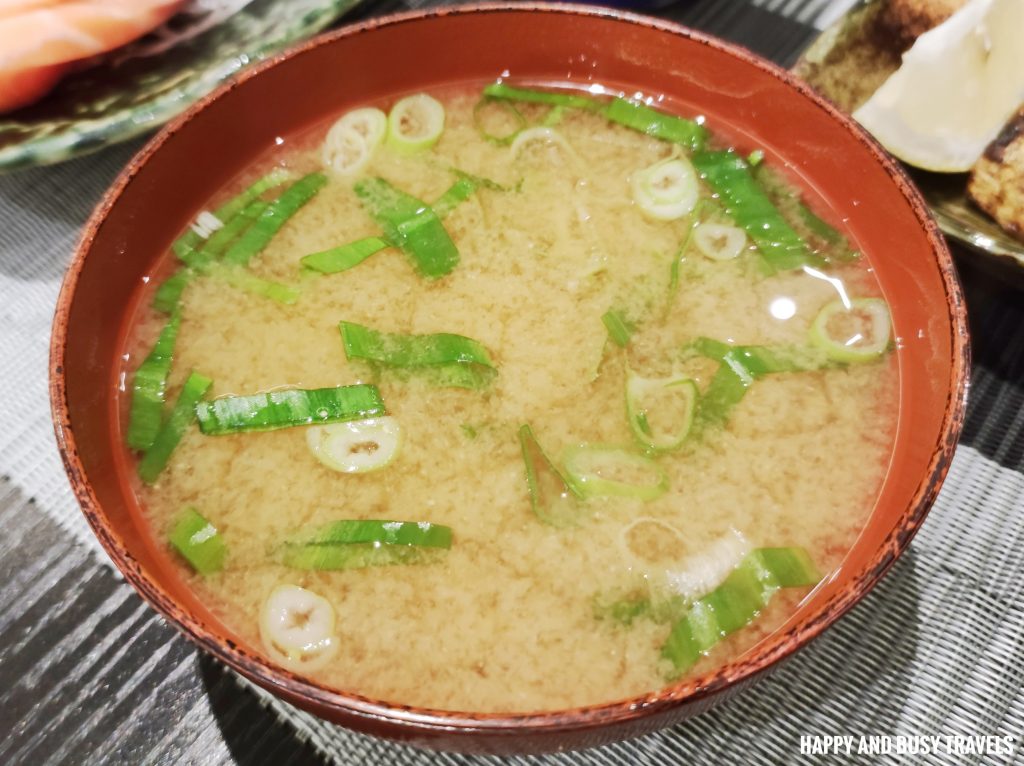 Tonjiru
Aside from the Miso soup, we also had Tonjiru. This one has some pork belly and some jelly, it tasted like nori and pork all in one bowl.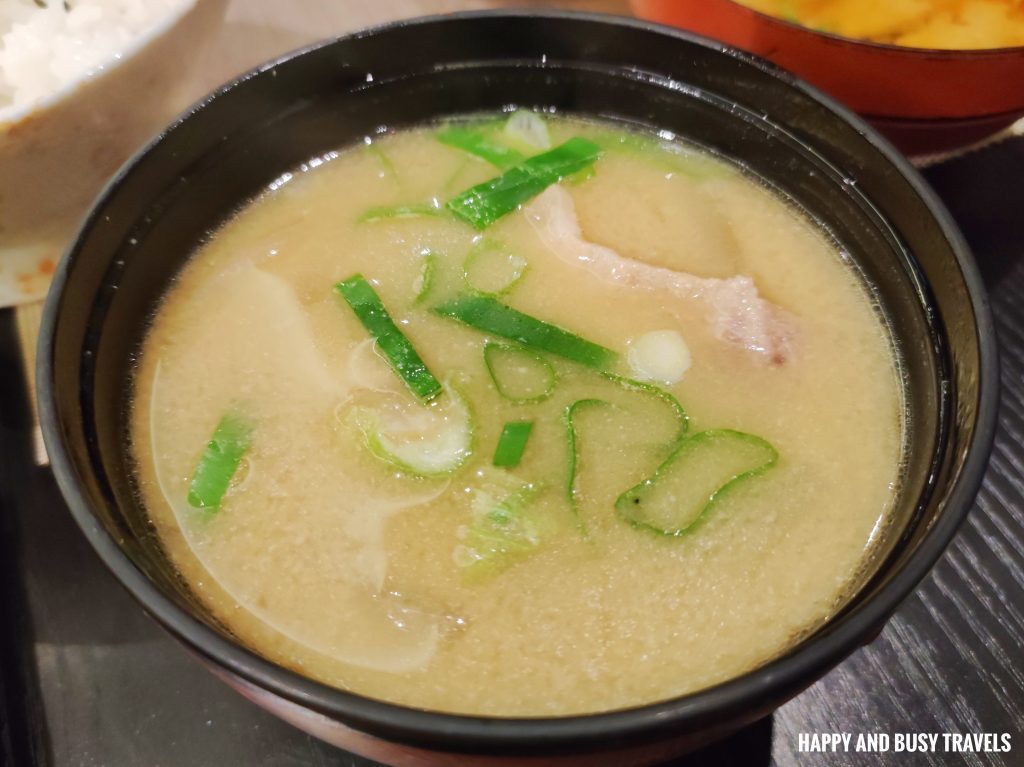 White Rice
Of course, there is white rice, which is a food staple in Asian countries. Their serving of a cup of rice is a lot.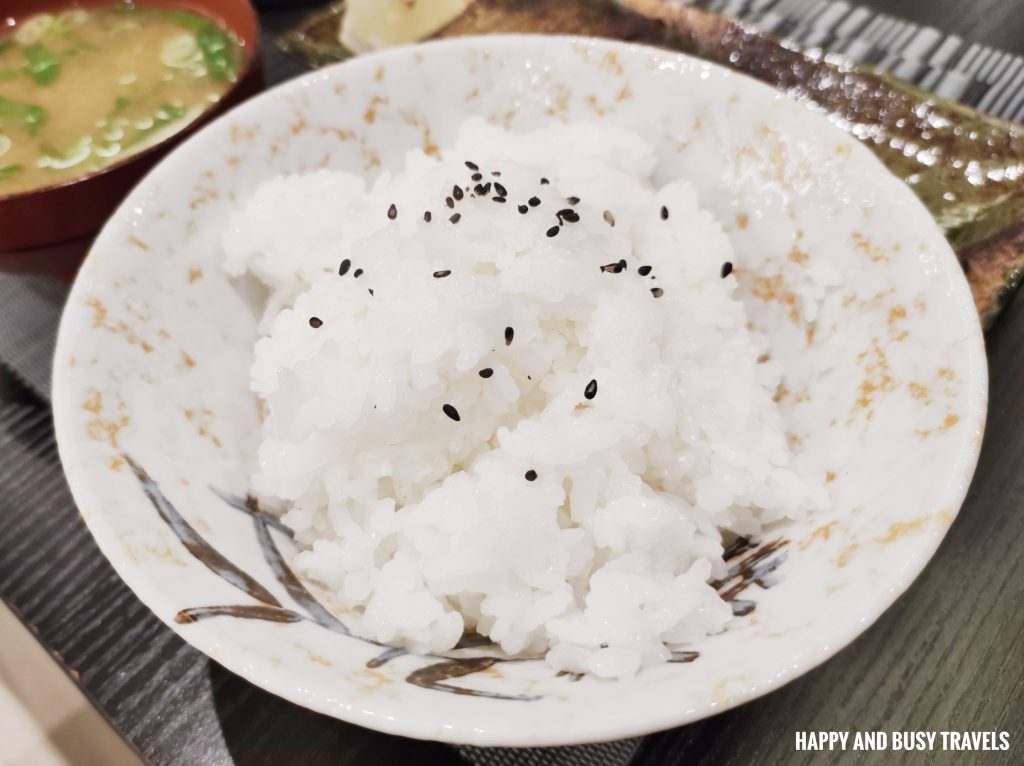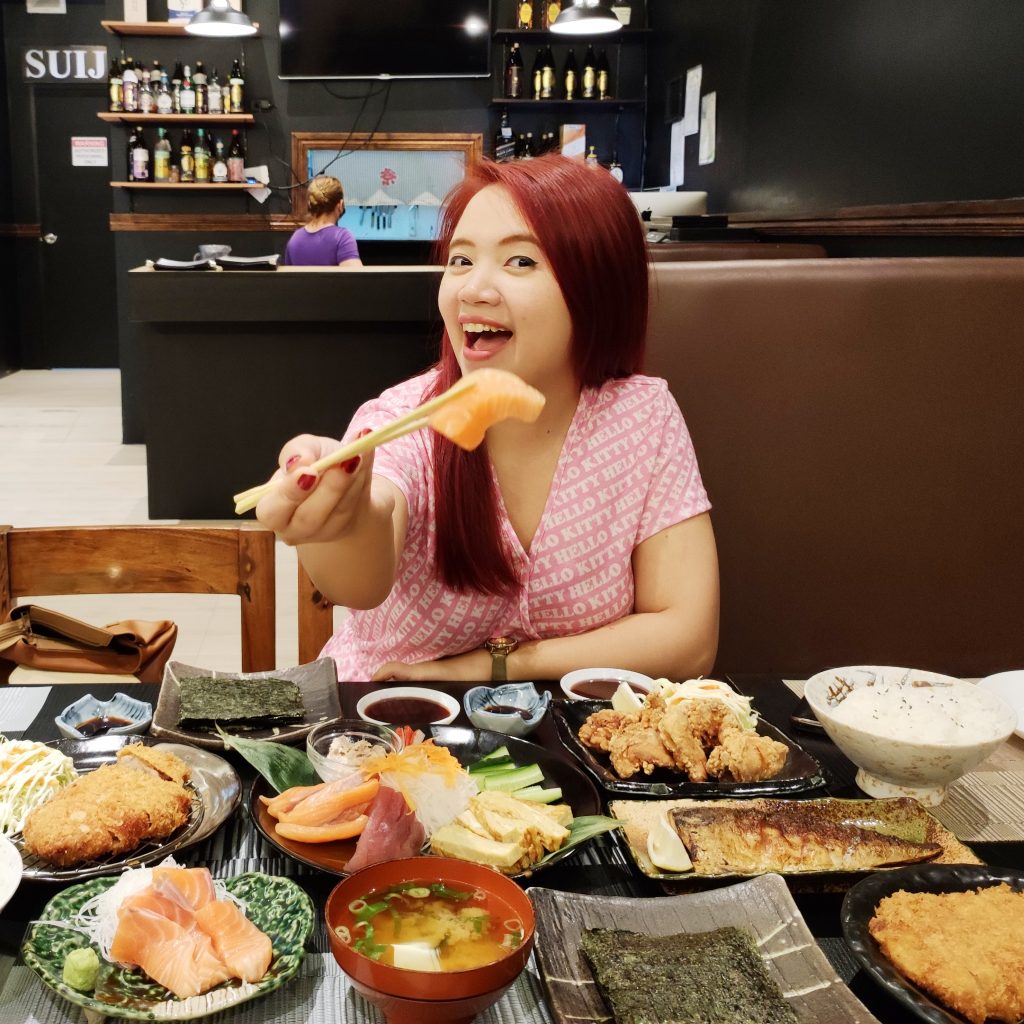 Menu of Suijin Japanese Restaurant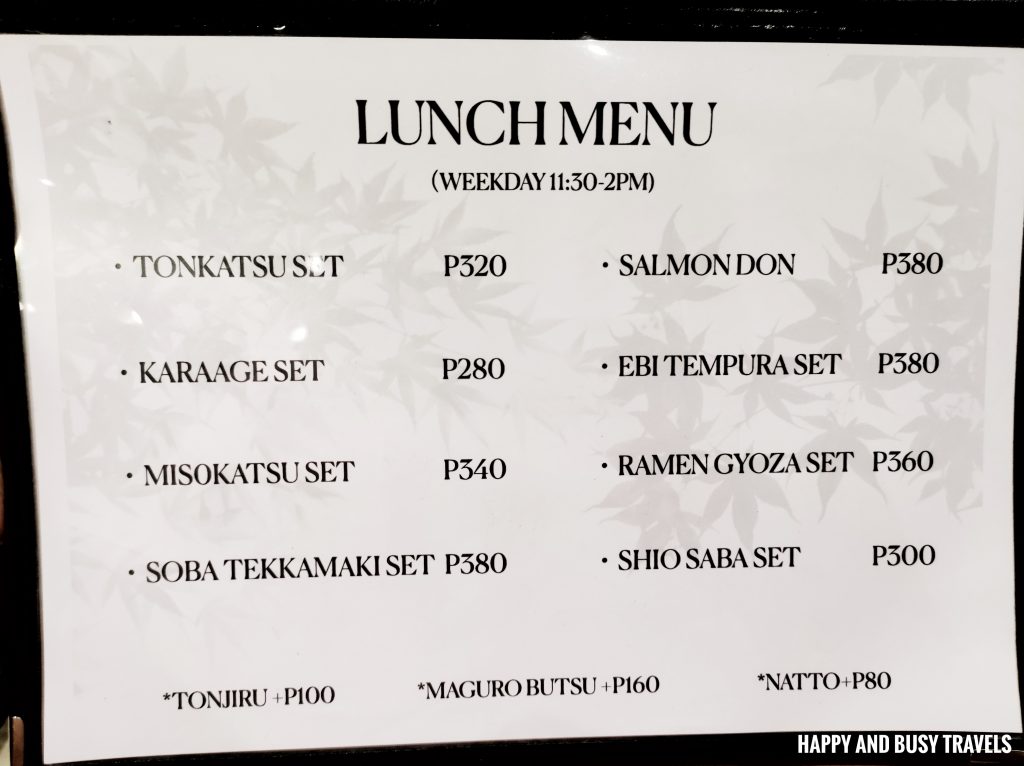 Happy and Busy's Smileys for Suijin Japanese Restaurant
Overall, we love everything about this restaurant. The food is delicious, the staff is friendly, there are many parking spaces, and it is easy to find.
Food

Location

It is located in Puregold, a mall, so there are many parking spaces and it is just beside the main road.
Ambiance

Value for money

Service

Comfort Room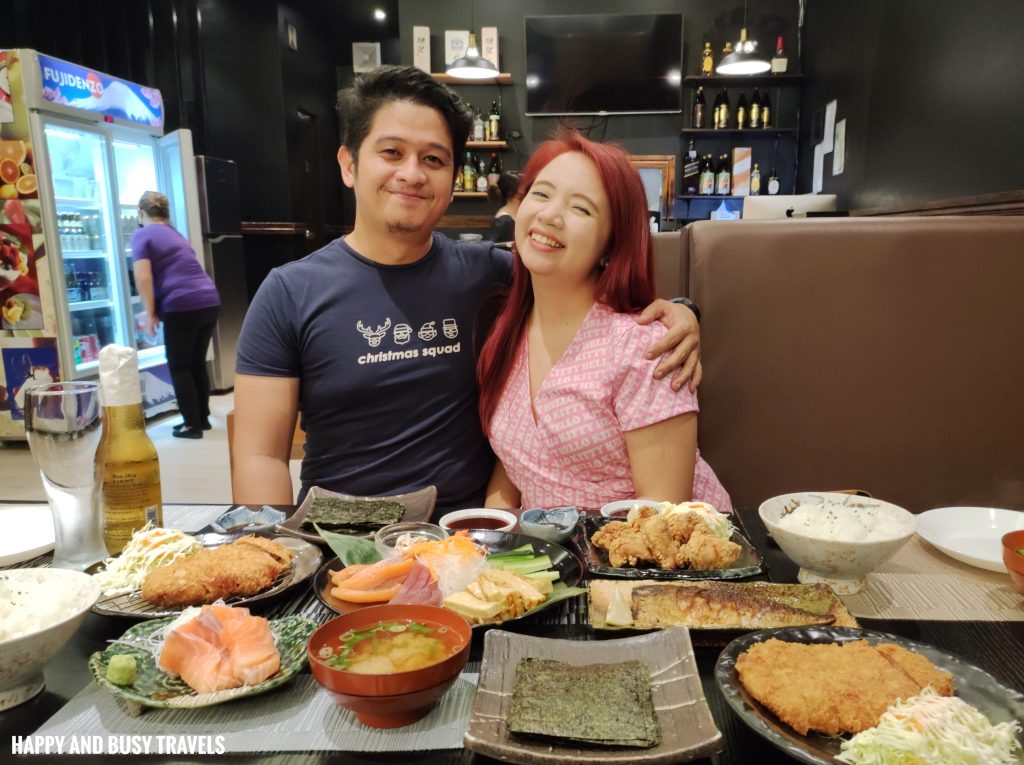 More exciting food and drinks review at https://happyandbusytravels.com/category/food-and-drinks/ so do not forget to check it out!