Busy and I visited Robinsons Place General Trias Cavite last July 30, 2017. We arrived around lunchtime and we were starving!!! It was Sunday and the usual payday, so as expected there were a lot of people in the restaurants. We searched for any fast food or restaurants that is not jam-packed with people, and then we saw Shawarmama!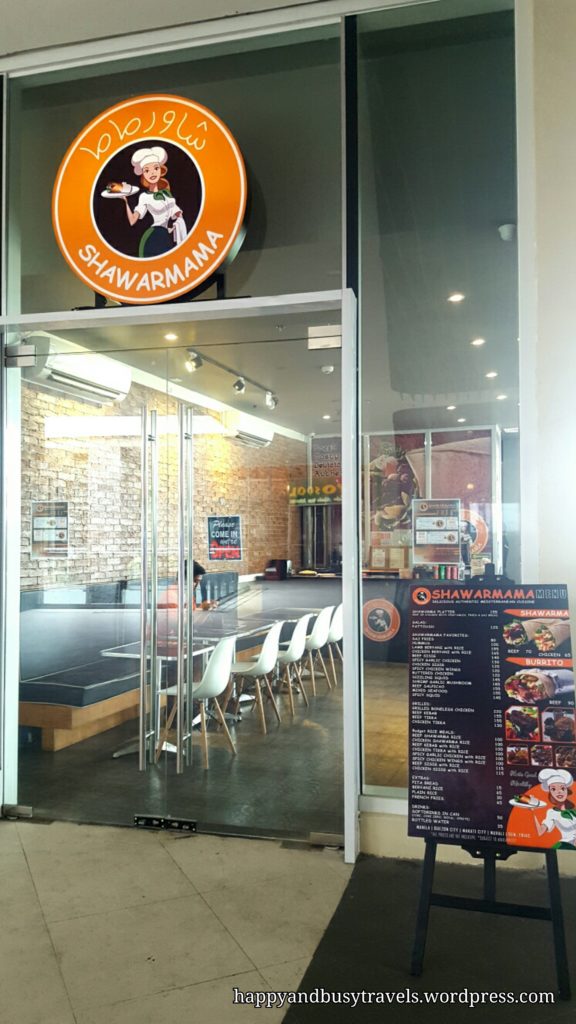 Shawarmama is located at the 2nd floor of the Al Fresco area of Robinsons Place General Trias, near the entrance to the main mall. The restaurant is a bit small, and during that time there were no customers.
We entered and looked at the menu immediately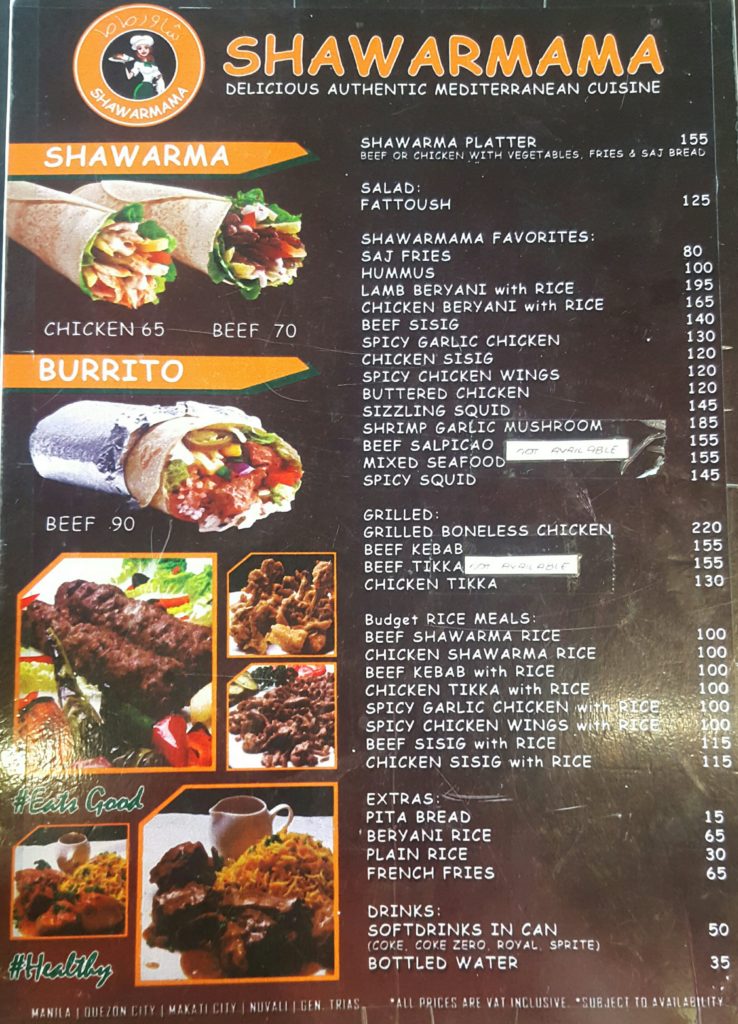 They serve affordable Mediterranean cuisines such as Shawarma (Well I think their name came from this haha), Burrito, Lamb, Hummus, etc.
However, upon entering, we saw this tarpaulin which is also one of the factors why we decided to choose the restaurant hahaha.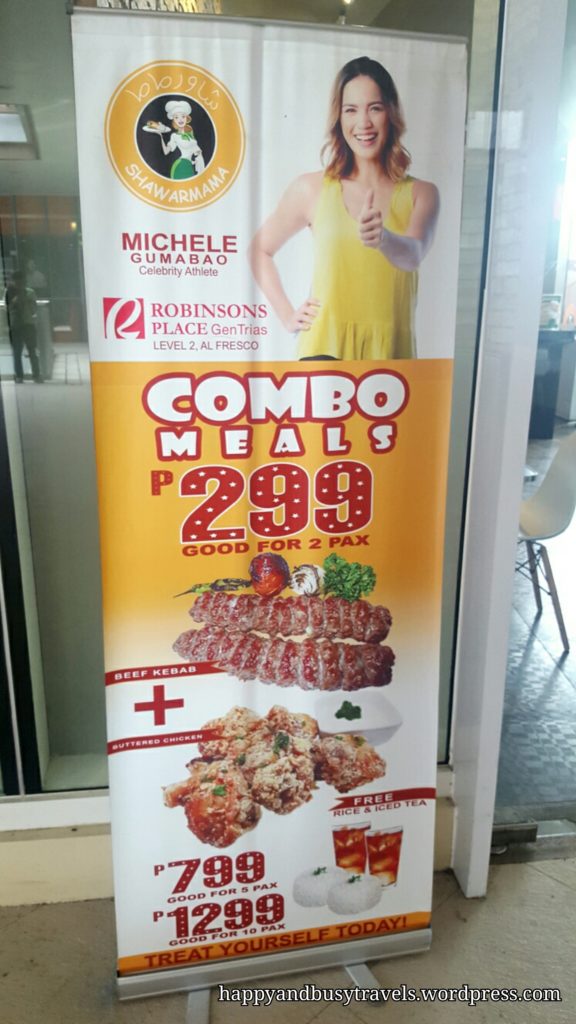 Php299 for two!
The package is so affordable so we have decided to order this. At first I had doubts about ordering the combo meal. I thought the serving is small so I am thinking about ordering more dishes. Busy said let's look at the serving first before ordering more. I am also wondering why are there no customers. Is this combo meal delicious?
After a few minutes the combo meal is served…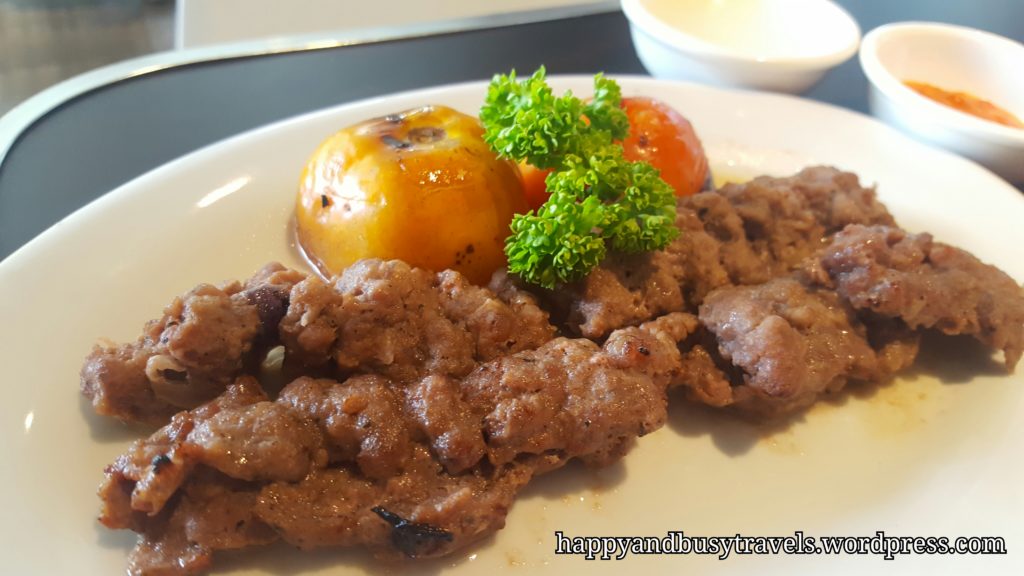 Beef Kebab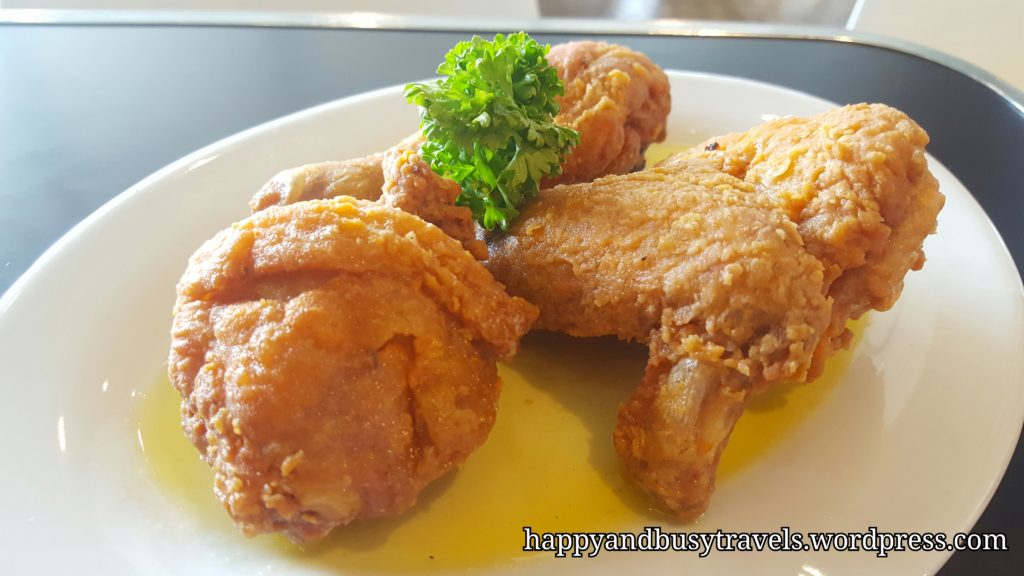 Buttered Chicken
The combo meal comes with Beef Kebab, Buttered Chicken, 2 glasses of Iced Tea, and 2 cups of rice. The food was okay and the serving is actually good for two!  This place should be packed with people. People might think Shawarma is just a snack, but this restaurant serves meals. So, maybe in time, people will start noticing the restaurant.
Other Notes:
They accept cash and credit card payments
Reservation is not required
This particular branch is open during mall hours.
Contact numbers are: (02) 817-29-51 and 0956-150-3399
For more information you can visit their Facebook page: https://www.facebook.com/Shawarmama