SkyBrew Party Trays
Where to buy party trays in Tagaytay City? You are probably in Tagaytay to have a party with your family and will be needing party trays. We highly suggest that you buy SkyBrew Party Trays because they are one of the best. Aside from Tagaytay, they can deliver up to the north, Bulacan area.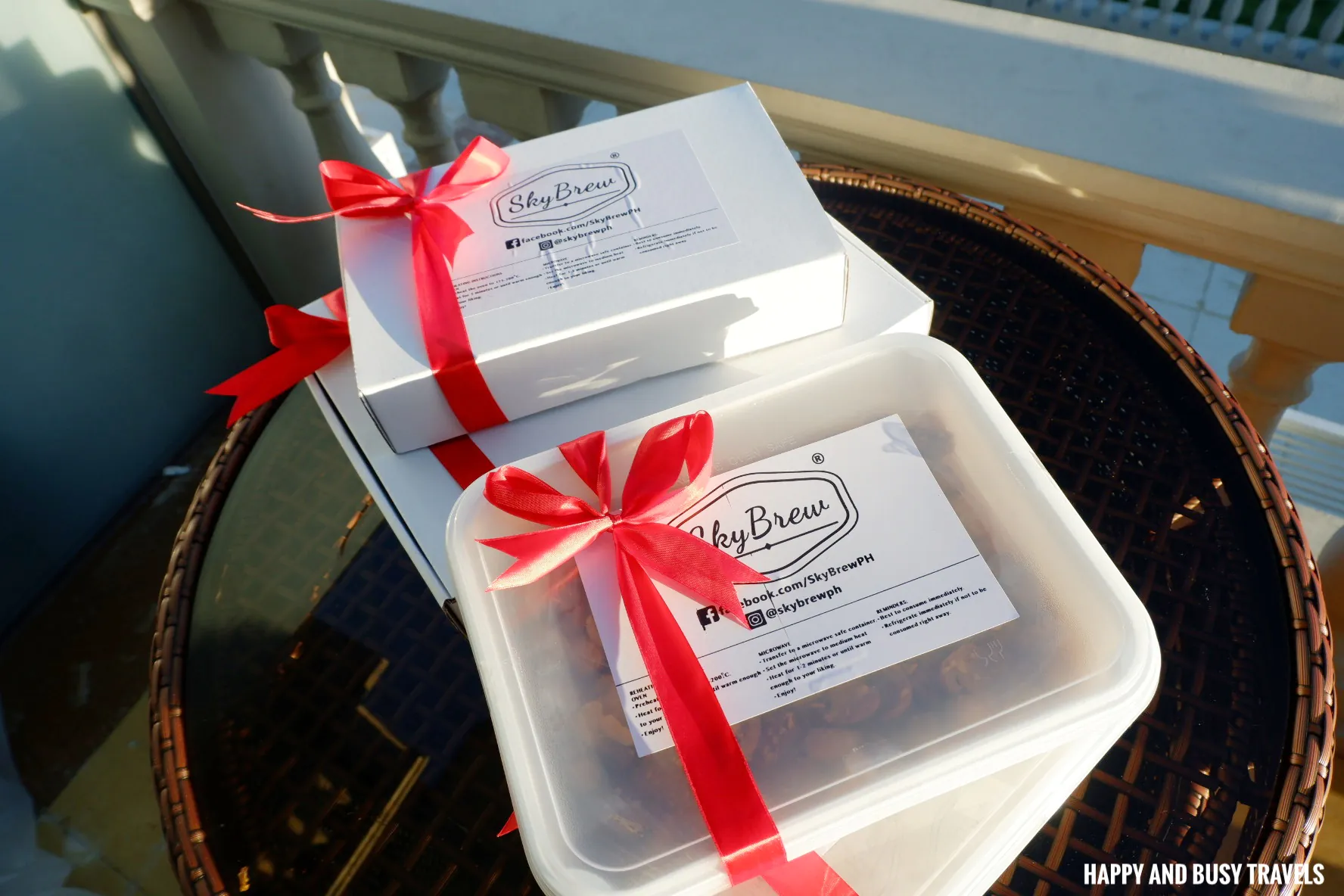 Here is our experience when we ordered from SkyBrew.
Important Information
Facebook page: SkyBrew
Email Address: [email protected]
Delivery Reach: Metro Manila, Cavite, Laguna, Batangas, Bulacan, Rizal
Address: Tagaytay City
Packaging of SkyBrew Party Trays
We love how they packed their party trays because it is not just any plastic container. It has a label and a Ribbon.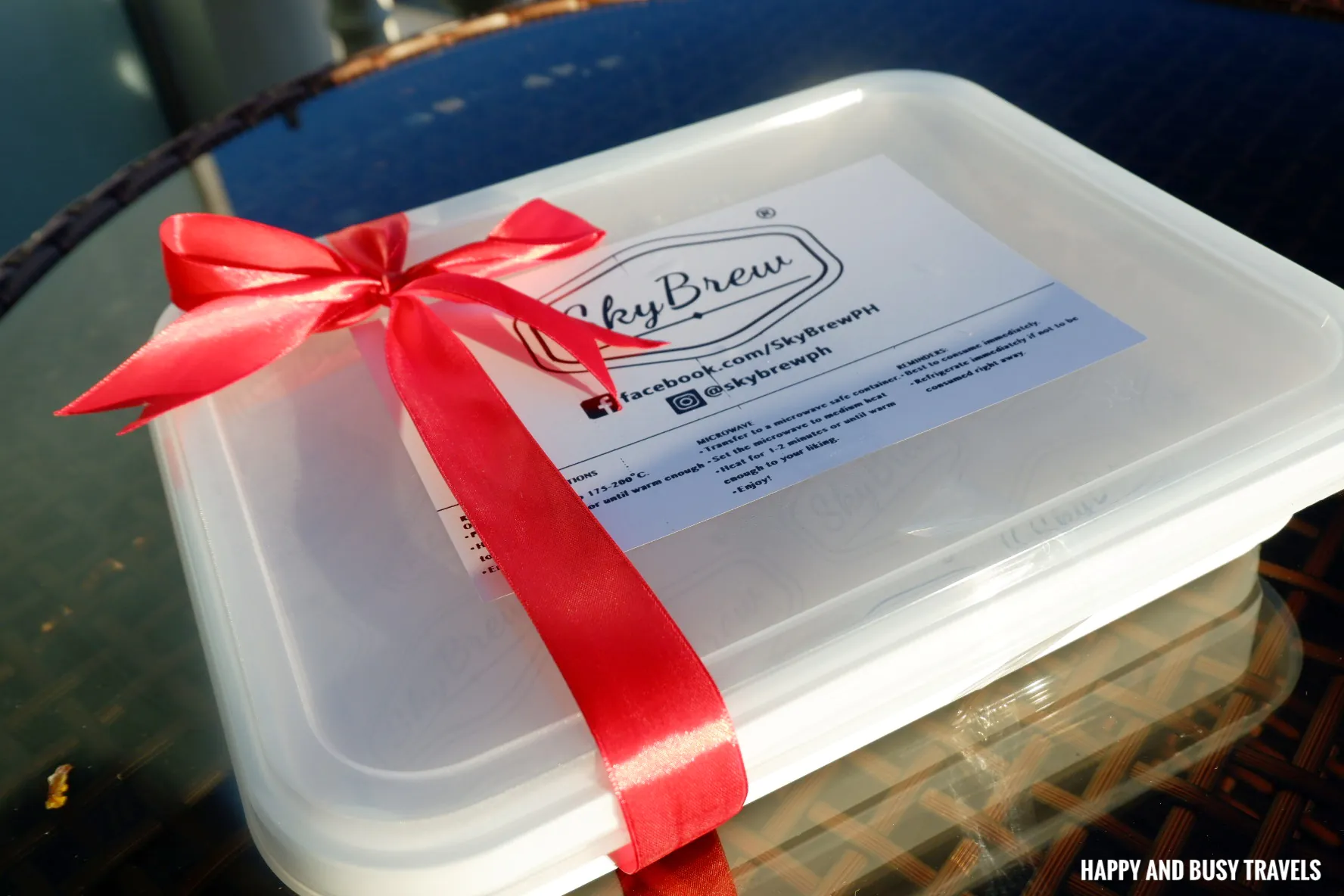 This is perfect if you want to give this as a gift.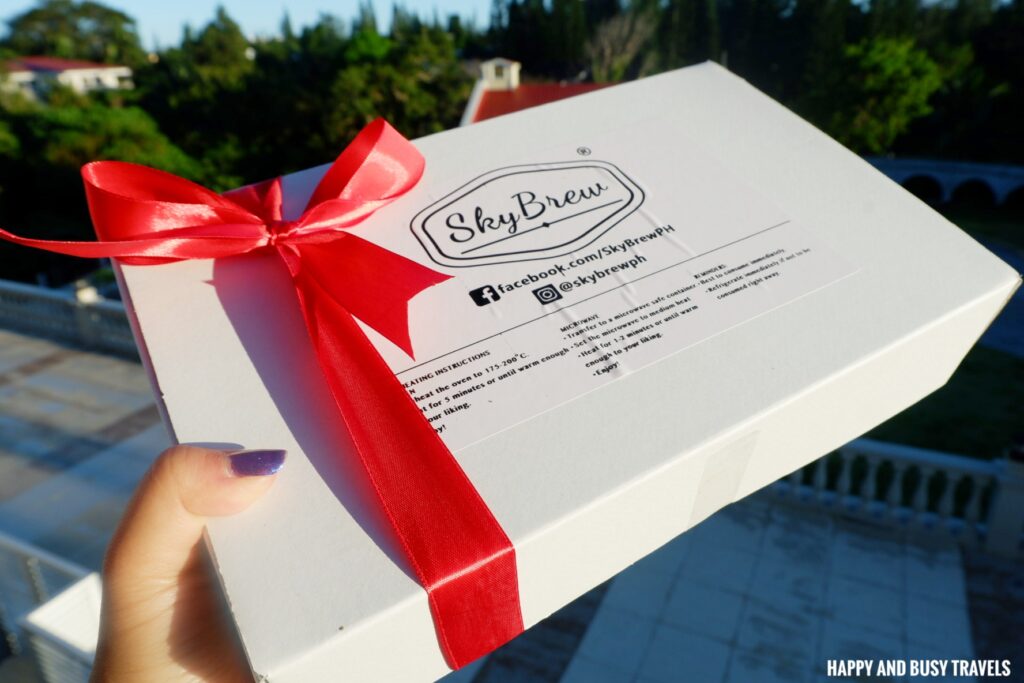 SkyBrew Party Trays Bestsellers
There are a lot of dishes on their menu, but here are some of the bestsellers.
3 Cheese Baked Macaroni
For our Carbohydrates, we had 3 Cheese Baked Macaroni. This is made out of Macaroni, three kinds of cheese, Ground Beef, and other seasonings.
I love how creamy and tasty this baked macaroni is. While we were eating, I felt the urge to eat more, and more, and more. So, even though I am full already, I still get more.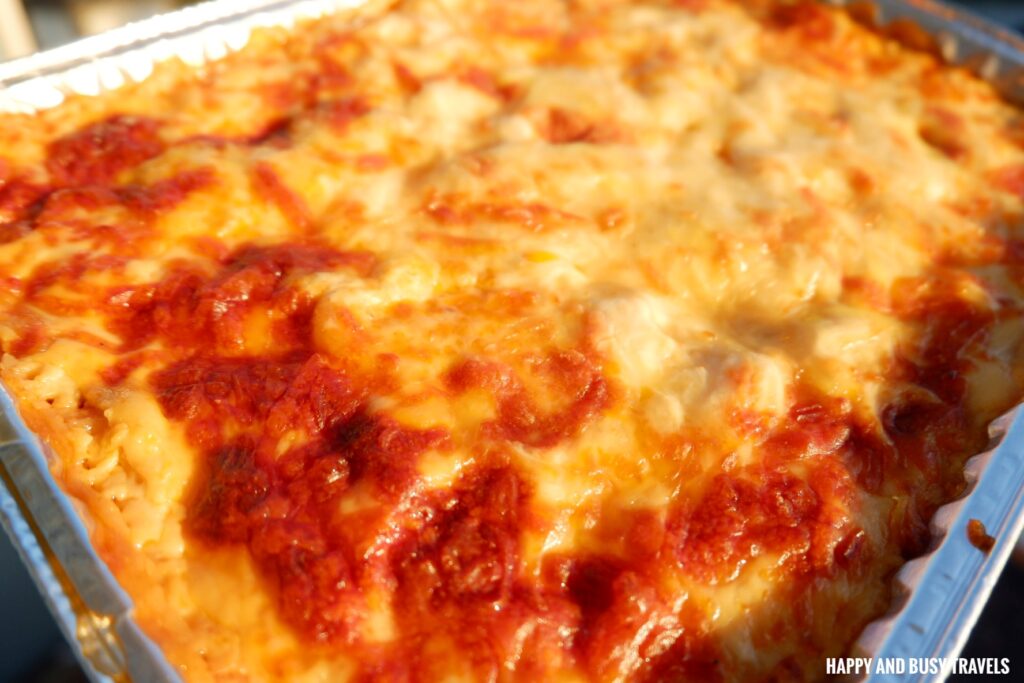 Baked New Zealand Mussels
If you are a seafood lover, you will love these Baked New Zealand Mussels. As shown in the picture, each Mussel is topped with cheese consistently.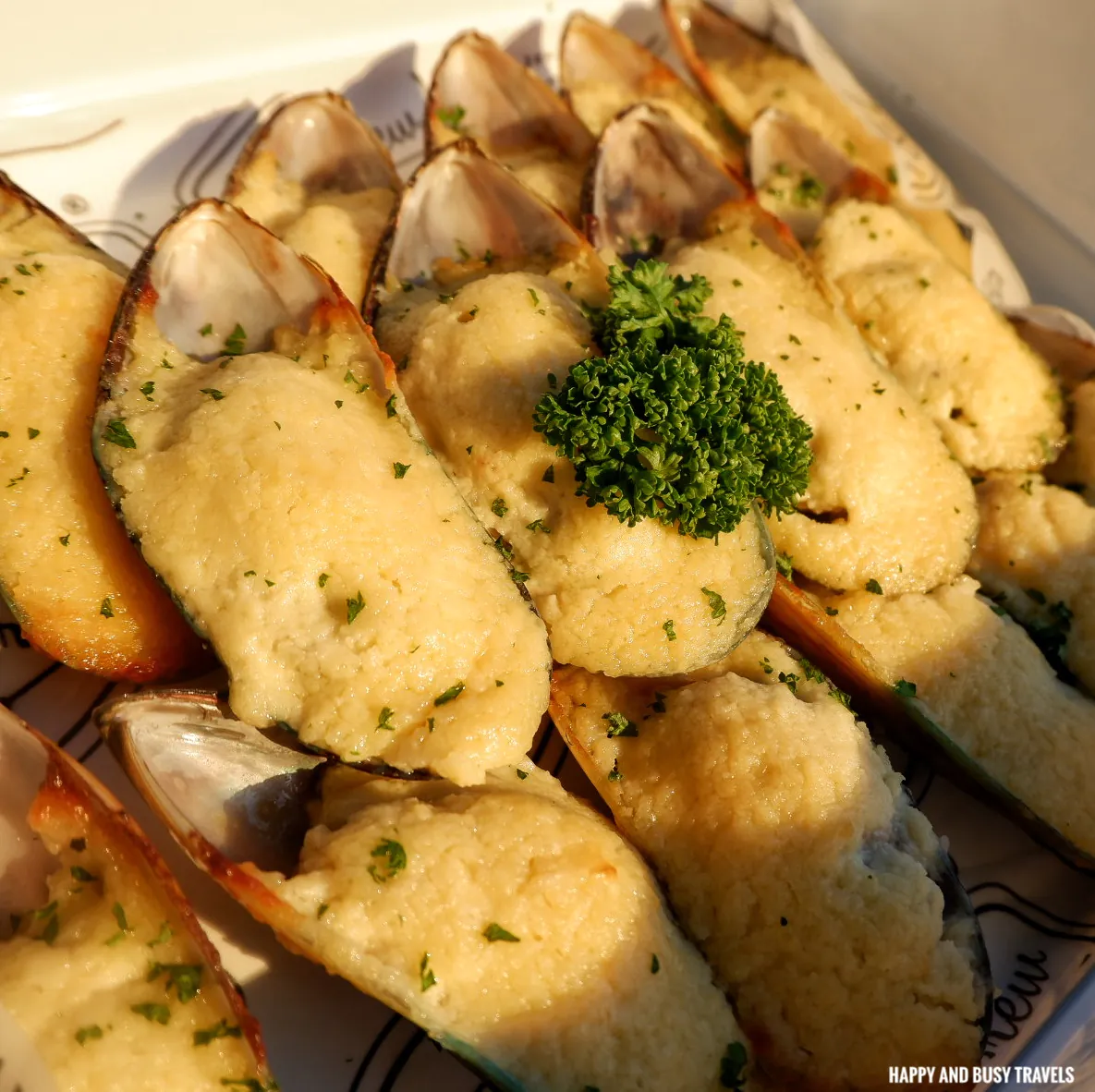 Beef Tenderloin Salpicao
This Beef Tenderloin Salpicao is to die for. Each bite of this makes me want to eat more and get more rice. Whooo! Goodbye diet!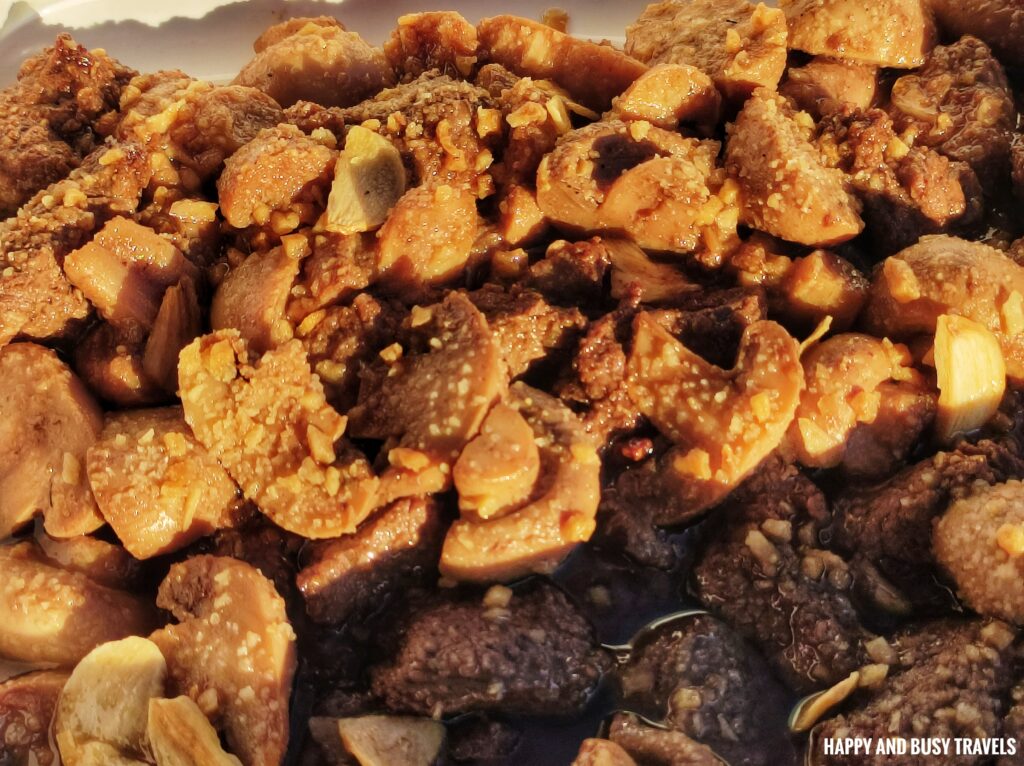 Baby Back Ribs
I love Baby Back Ribs! So I was really anxious about tasting this one when we got this, haha. When we opened the foil, I immediately pulled out one bone and it was easily removed from the slab. The meat is so tender and easy to chew. The flavors are on point too and it was so comforting, it was like I am eating the Baby Back Ribs specialty of my mom. Yum!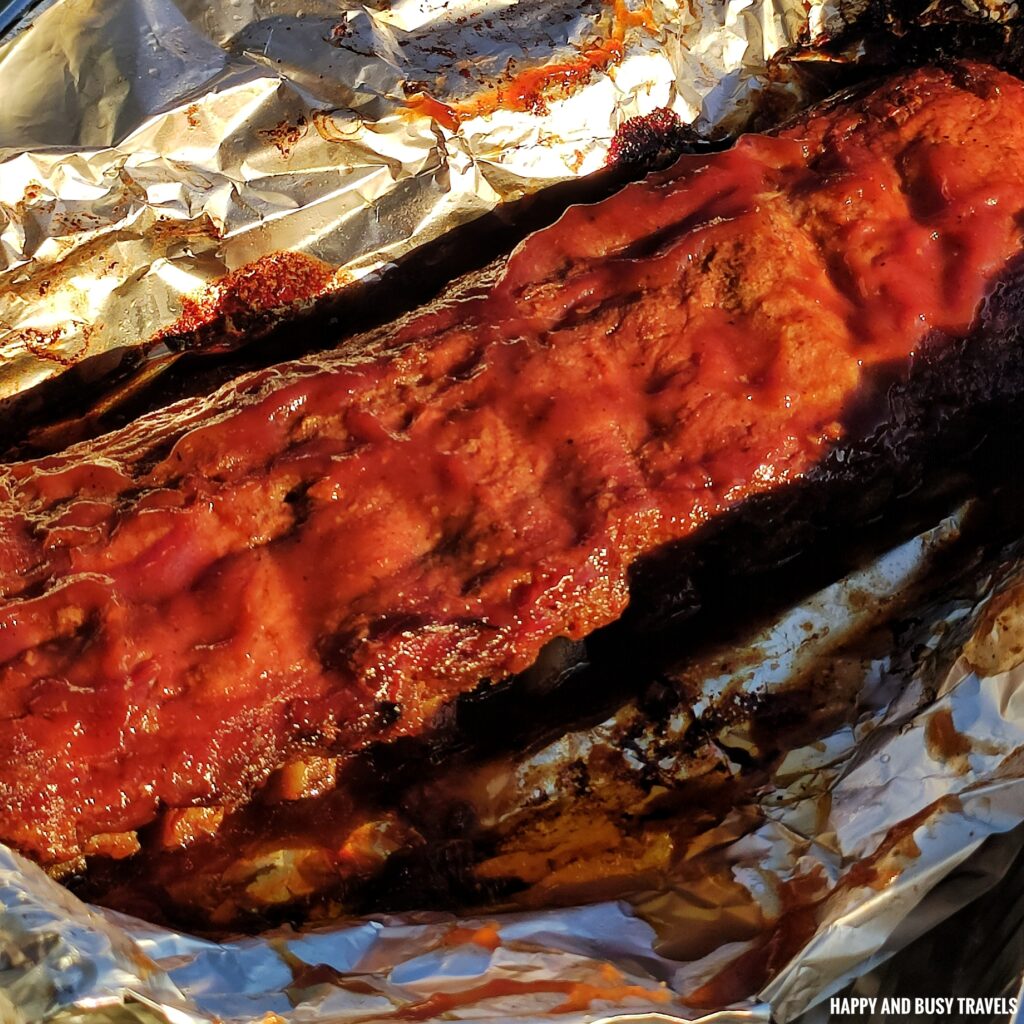 This is our favorite! Busy and I even finished the whole slab just for ourselves.
Menu of SkyBrew Party Trays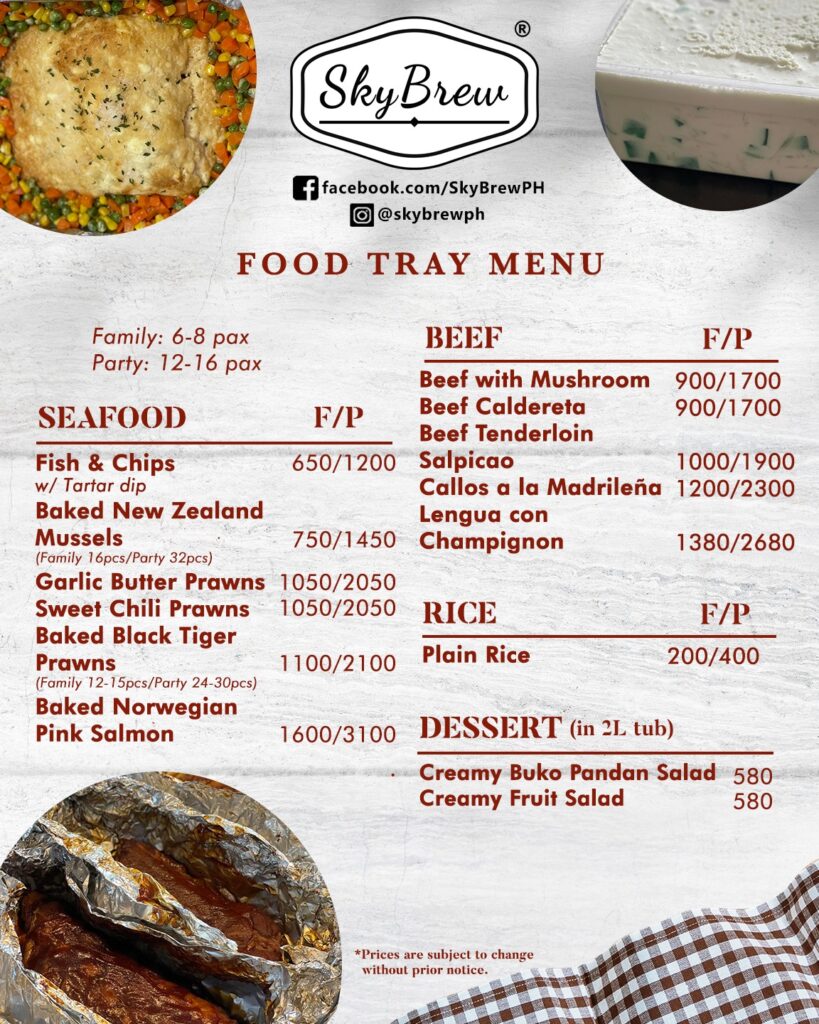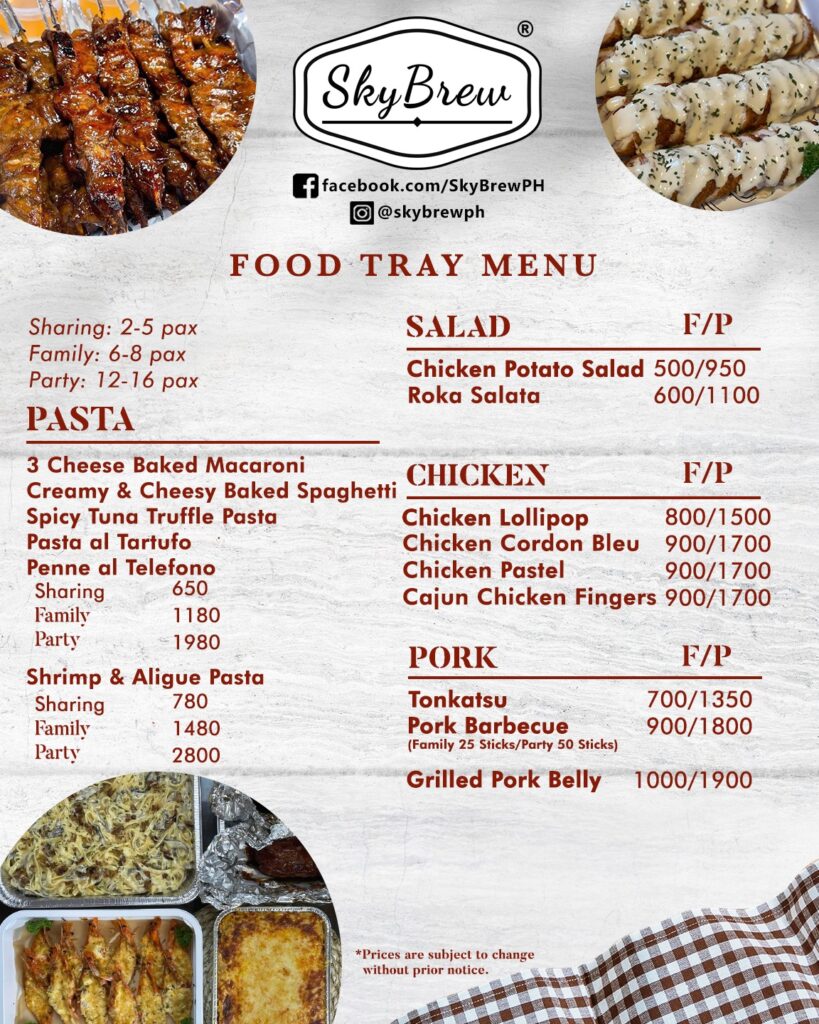 Happy and Busy's Smileys for SkyBrew Party Trays
Overall, Busy and I enjoyed all of the dishes. Every food is prepared with love and everything is consistent.
Food
Location
Value for money
Service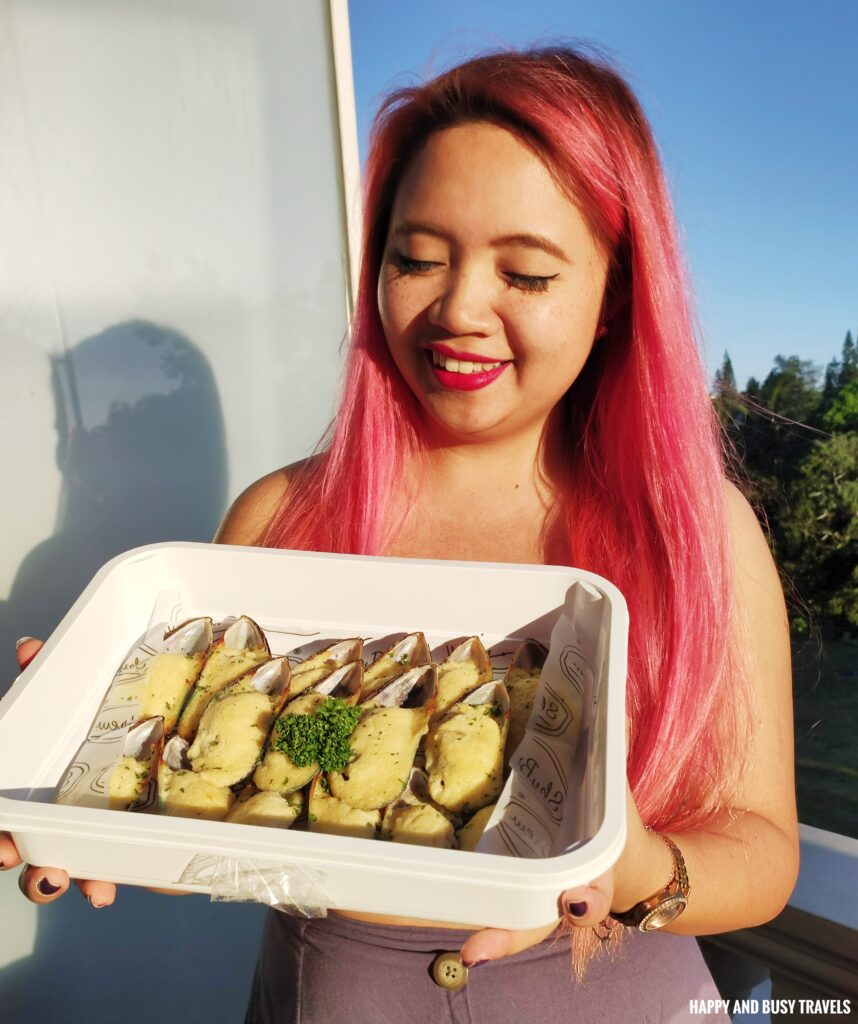 More exciting food and drinks reviews are at https://happyandbusytravels.com/category/food-and-drinks/ so do not forget to check it out!
Like! Follow! Subscribe! to our social media accounts: