Songshan Cultural and Creative Park ( 松山文創園區 )
In the past, this complex is a Tobacco Factory. But now it is turned to the Songshan Cultural and Creative Park. It is a big complex which is now being used for art exhibits and events. The renovation made by the government just finished last 2011 and there are stores in the area.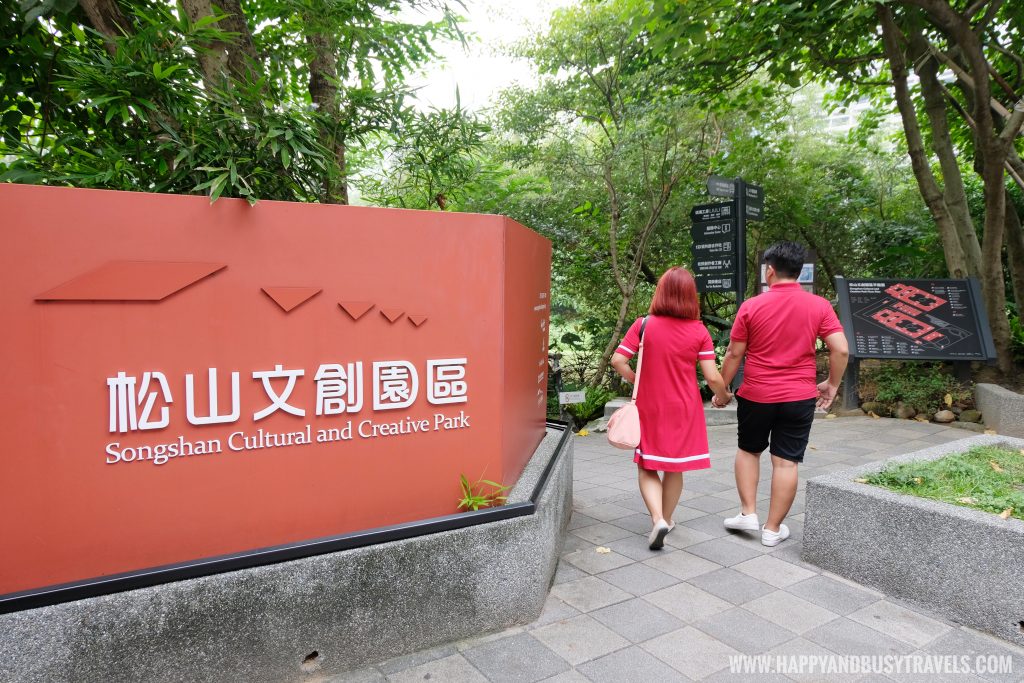 Other Information:
Operating hours: 9AM – 6PM
Entrance Fee: none
Time spent 10 mins
How to Get Here?
Address: 2HV6+CX Taipei, New Taipei City, Taiwan
Google Maps Link: https://goo.gl/maps/XPZv3yJfevPUJWC49
Via MRT: Ride the blue line 5 going to Taipei City Hall Station. Leave Exit 1, go by Keelung Road, and walk straight. When you arrive at Zhongxiao East Road, Section 4, Lane 553, turn right on the lane. There are several signs there for the entrance of the park
Our Songshan Cultural and Creative Park Experience
The park is not in out itinerary but we went here by mistake. Anyway, we have decided to around the area for a few minutes.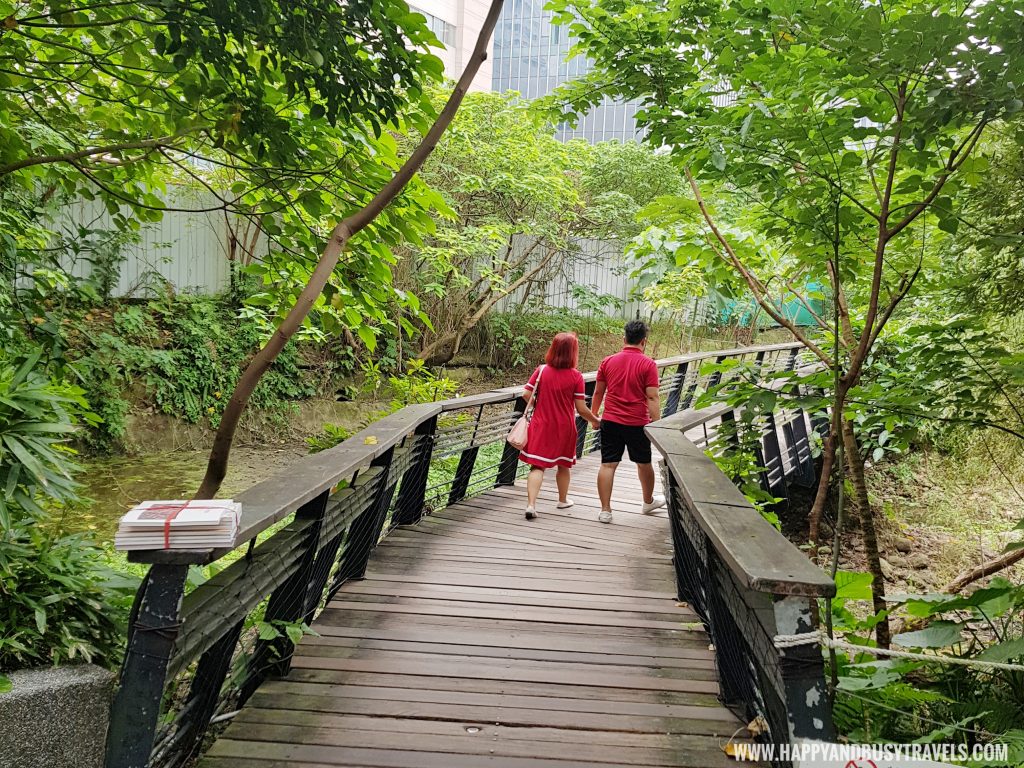 The map says the area is huge, we don't have enough time and we were hungry so we just passed by the park quickly.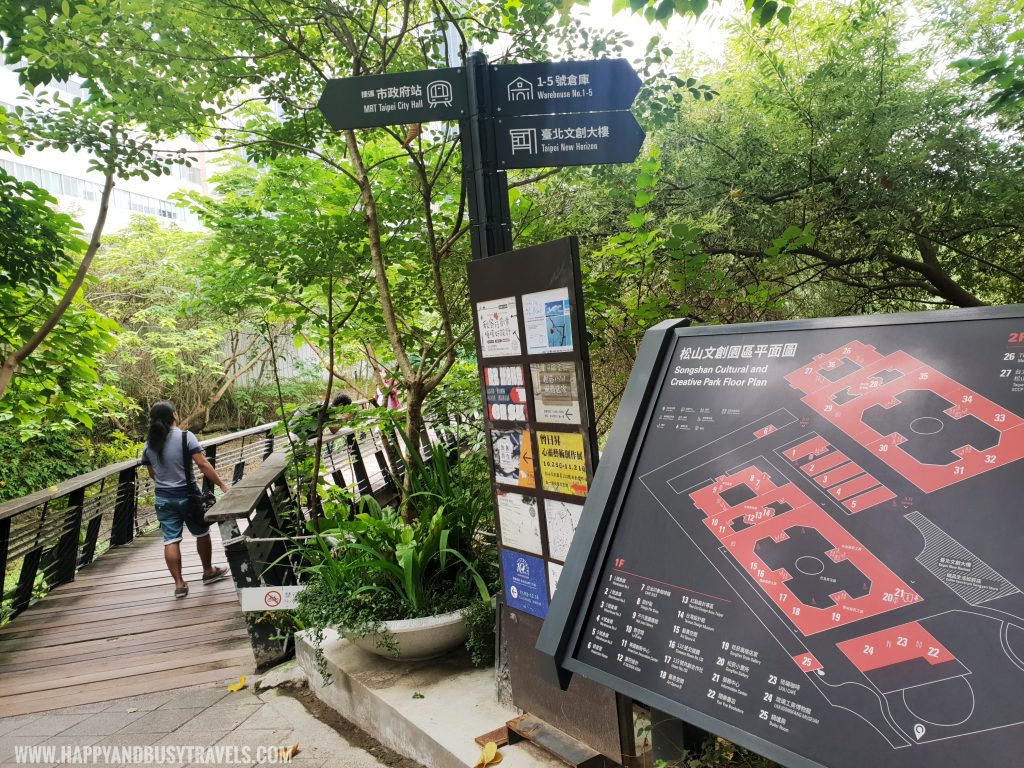 The pathway is nice and kinda cool because there are a lot of plants here.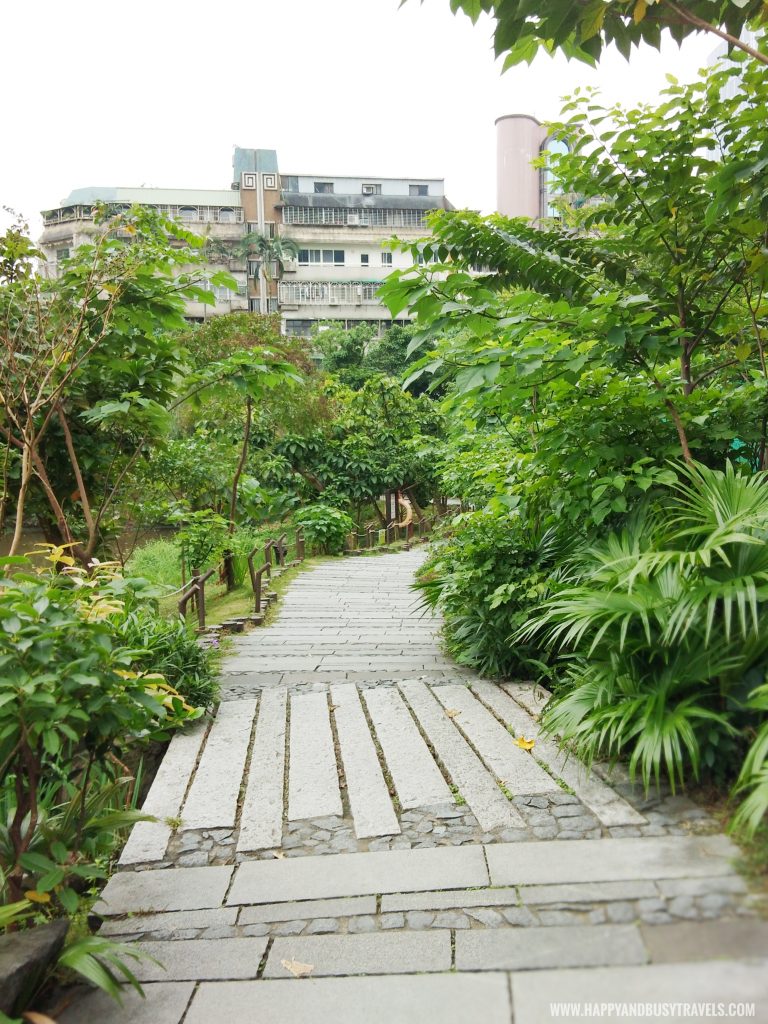 There is a warning of deep water, yes there is a lake here, but we didn't got a photo of it because it's kinda murky.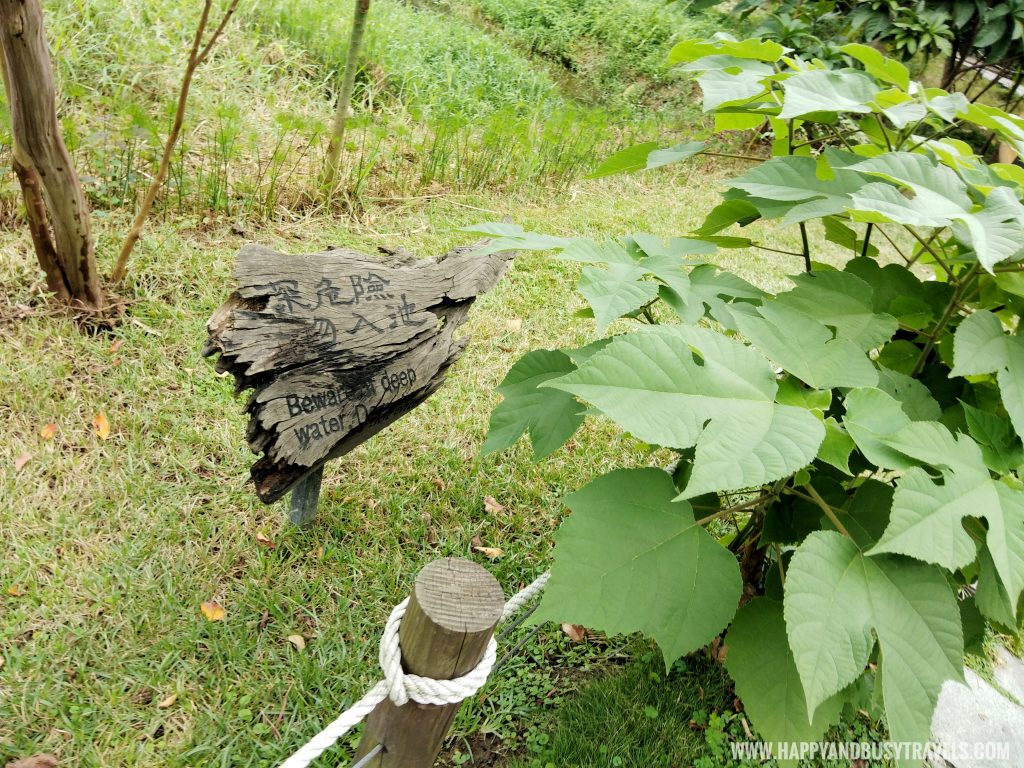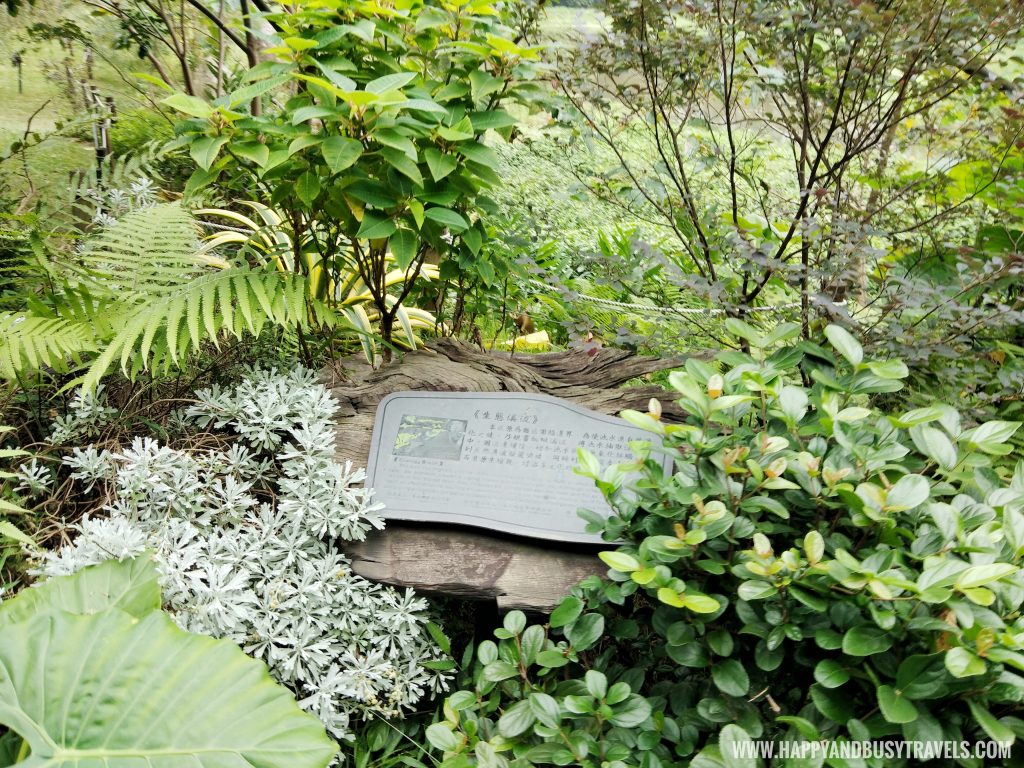 Some renovation works are still on-going.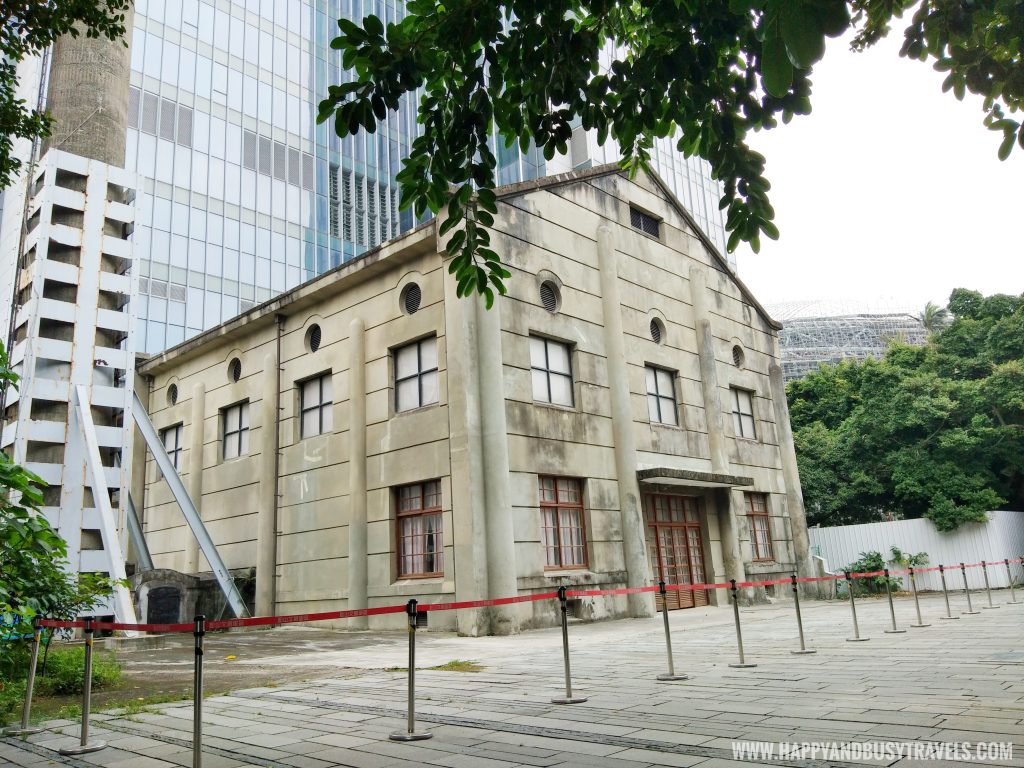 But if you wanted to take a rest, there are a lot of tables and chairs here, you can have a picnic here.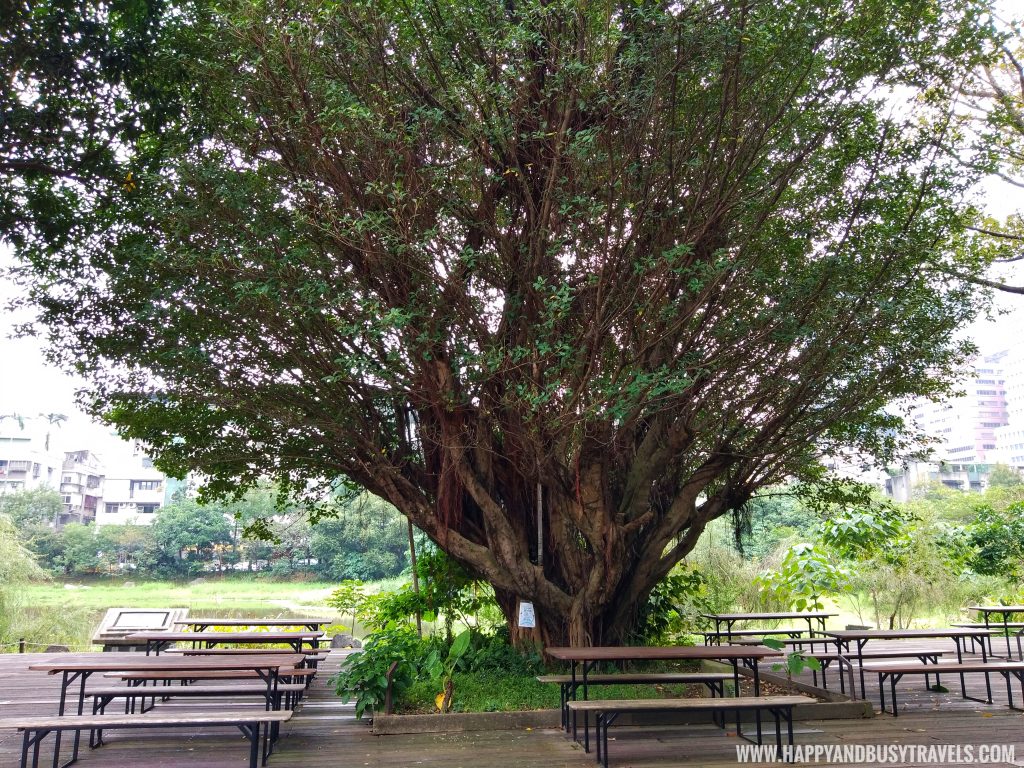 There are various restaurants here, so you can also have your lunch or dinner here.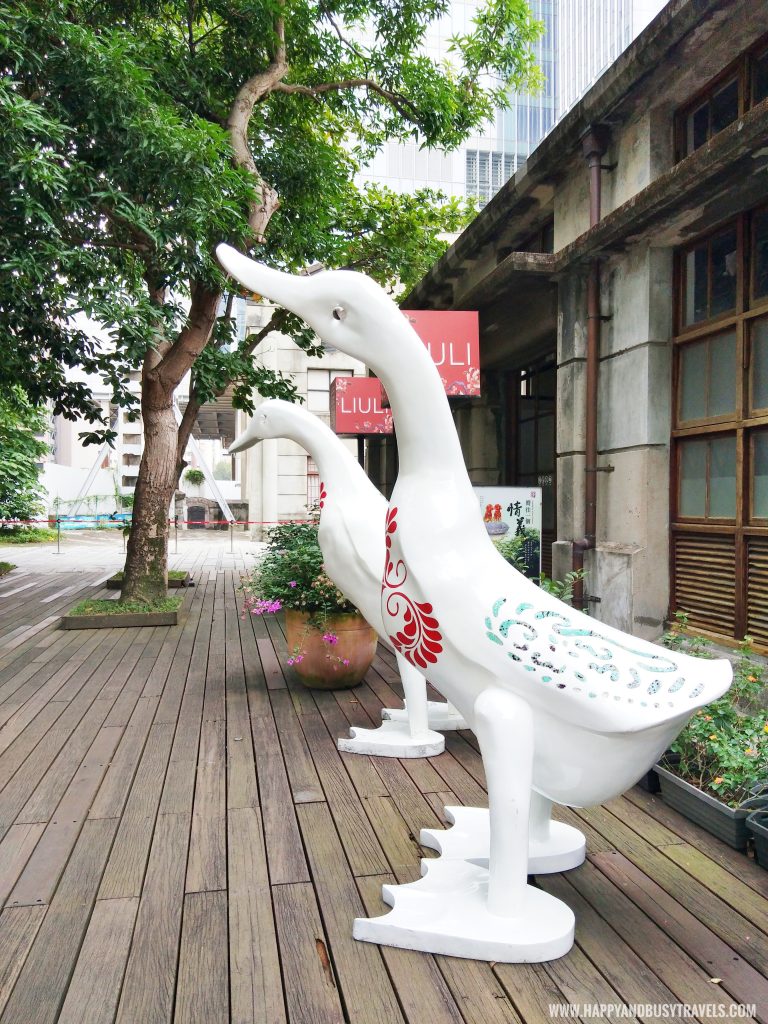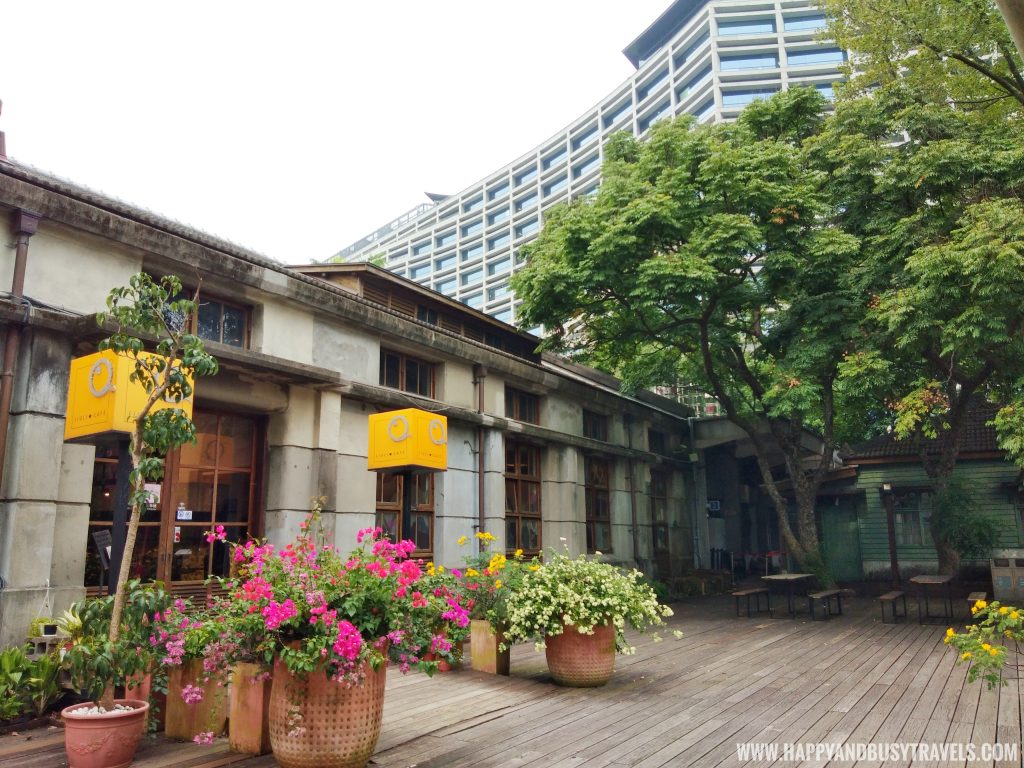 Happy and Busy's Smiley for Songshan Cultural
Location 


Not that easy to go to… or maybe we are just not used to the place.
Ambiance


Value for money 

No entrance fees.
Fun


More exciting tourist spots review at: https://happyandbusytravels.com/category/landmarks/