50 Lan Milk Tea (50嵐 Milk Tea)
One of the best milk tea in terms of value for money is the 50 Lan Milk Tea (50嵐 Milk Tea). Why? Just look at our review. We saw the first shop near the train station after our visit at the Martyrs' Shrine. There are around 7 people in line, so we have decided to try it.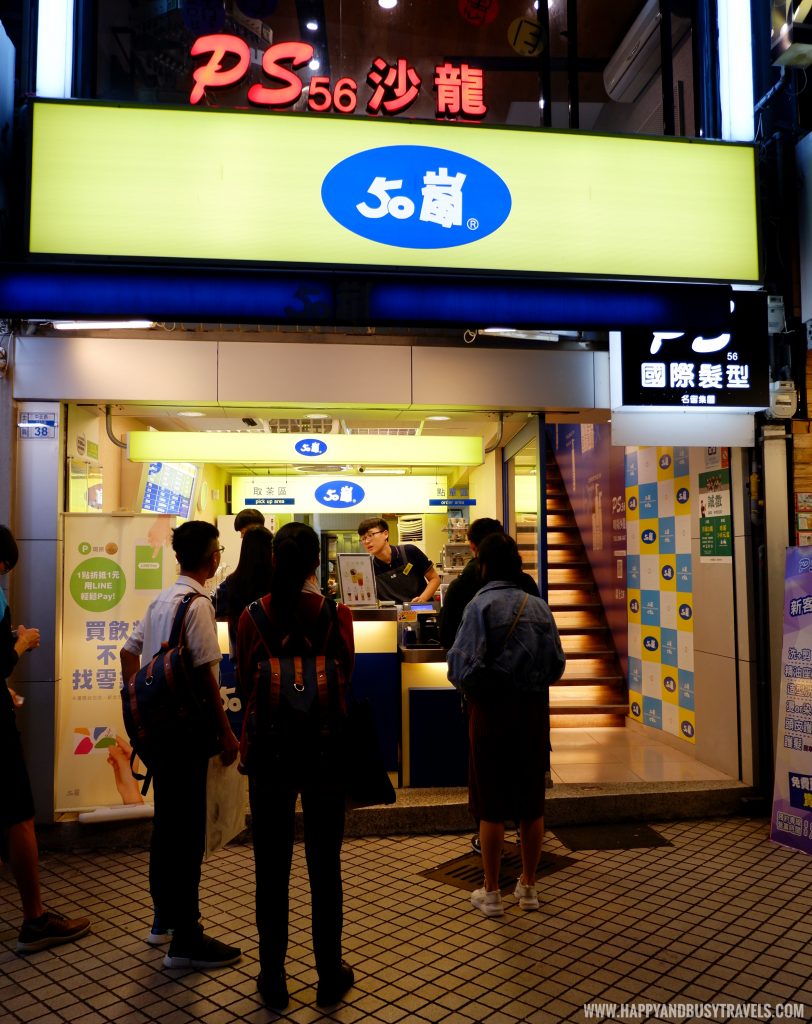 We ordered our own milk tea one by one by pointing it again on the menu. This is the best way in ordering if you are in a foreign country especially if there is a language barrier.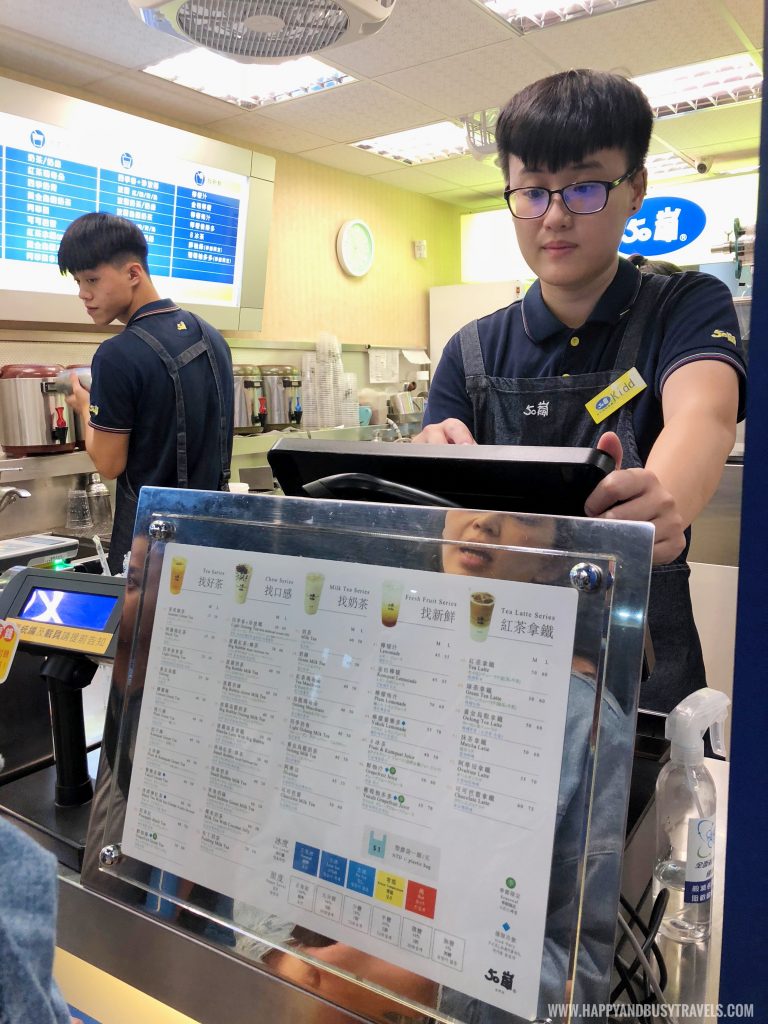 Then, to my surprise, the milk tea is so affordable! For just NT$50 I have my large Big Bubble Milk Tea already.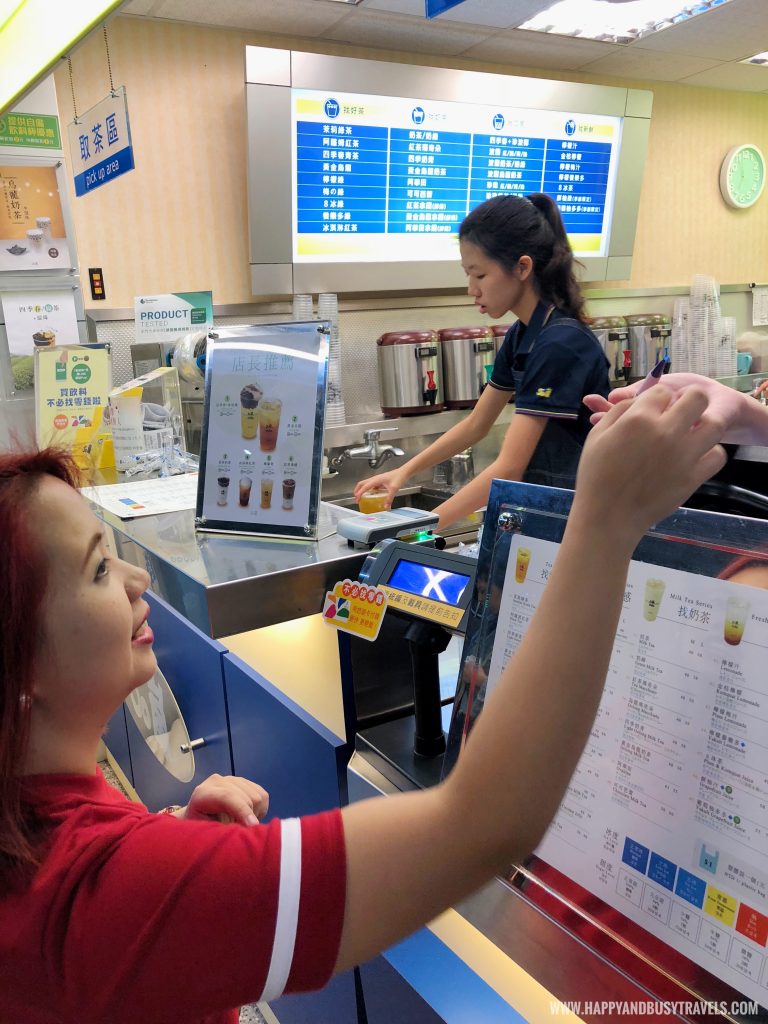 We were waiting for our order… one by one, the milk tea is coming out the stall.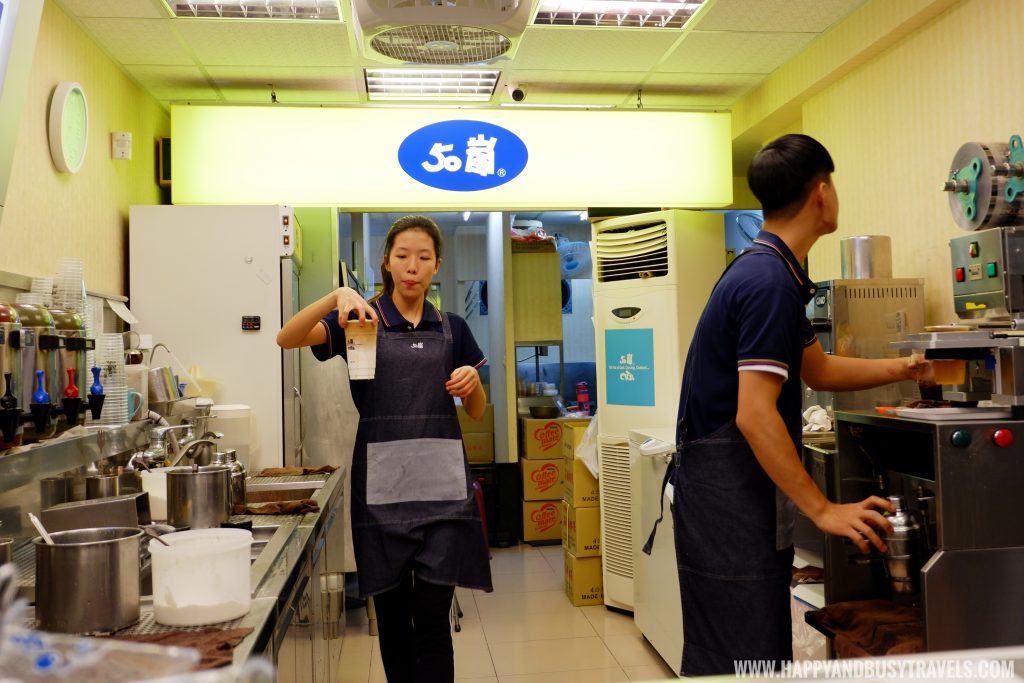 Yay! We got our orders already! Here is what Busy got.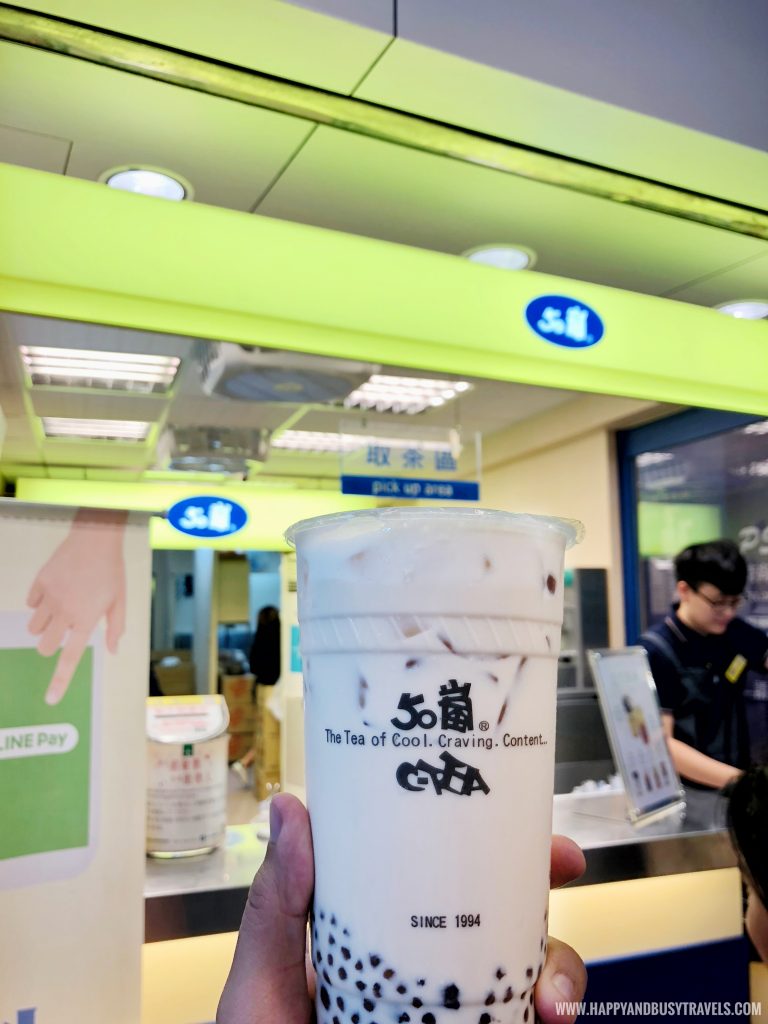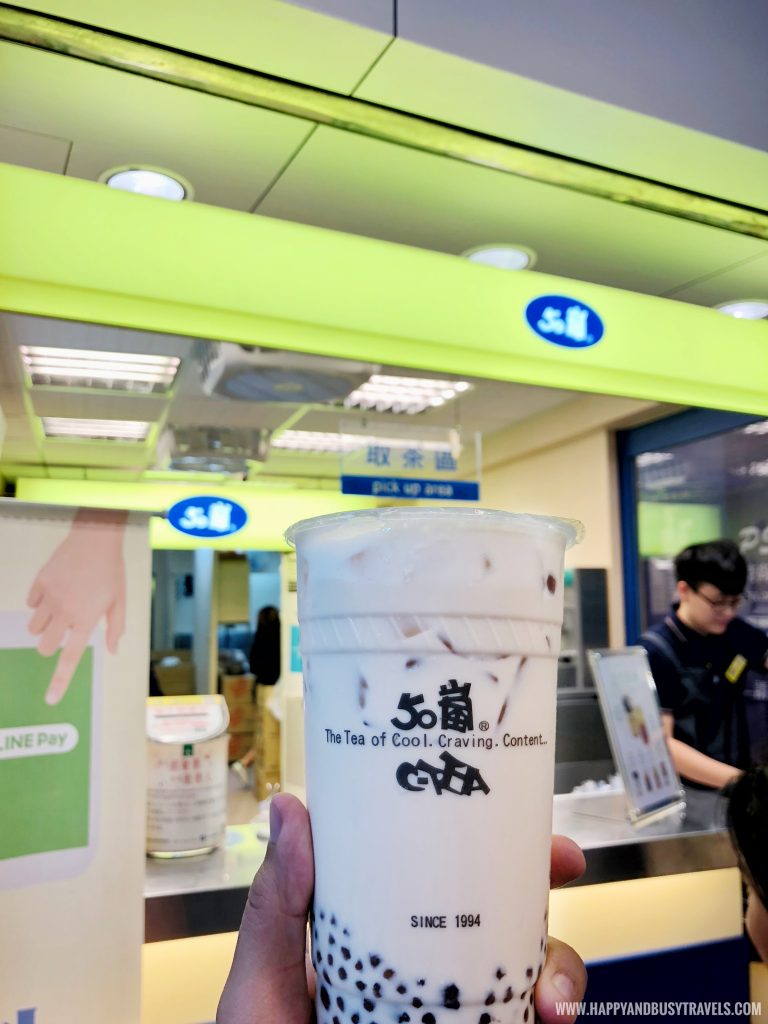 While me, I got the large. I am really a fan of the drink, plus I am thirsty and hungry at that time. It was huge!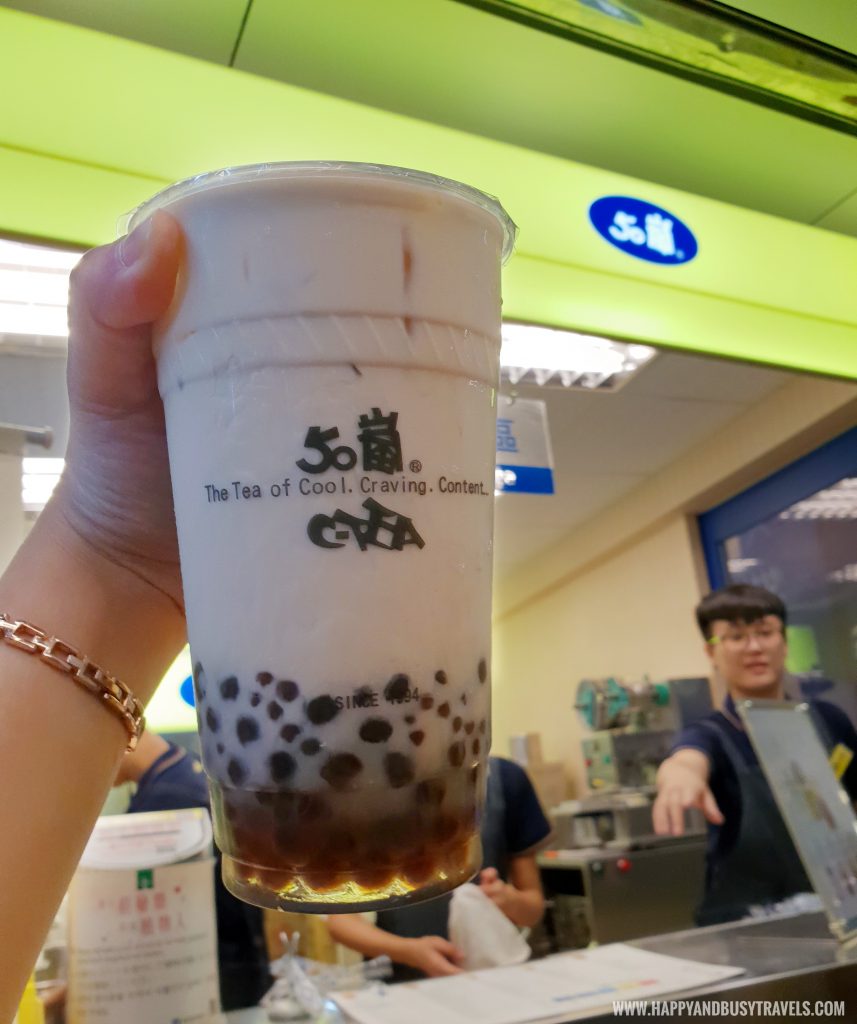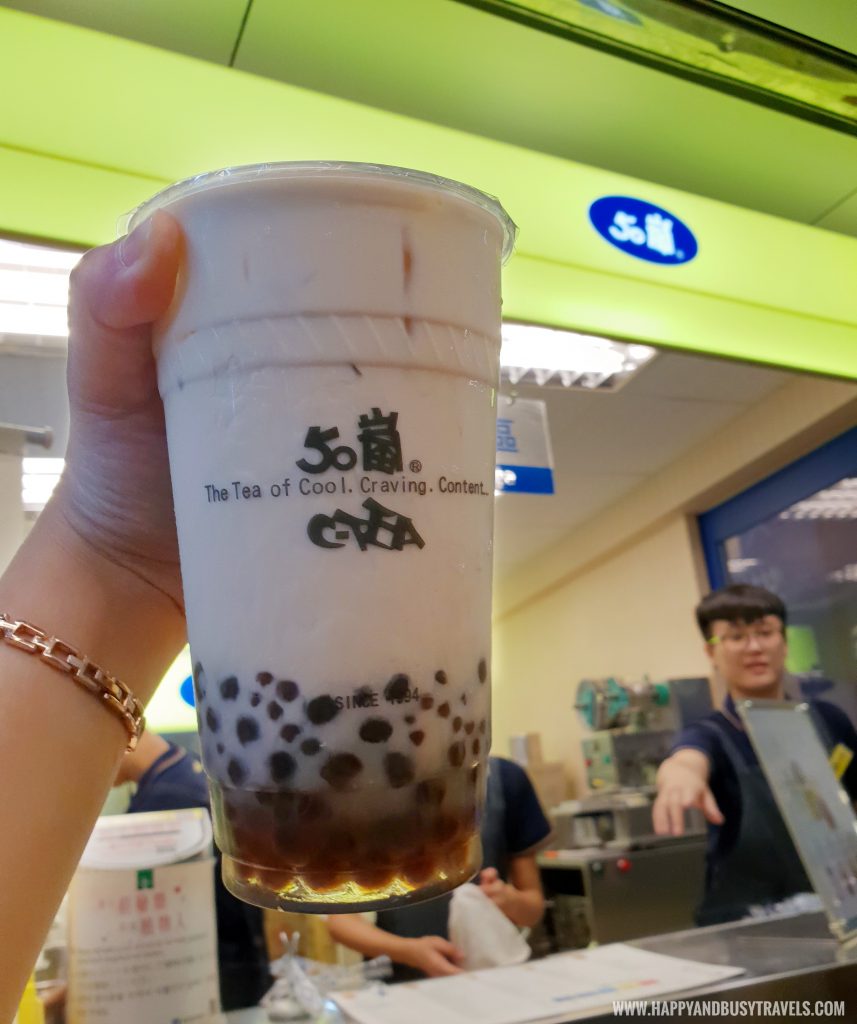 Just look at the milk tea, myself for reference. The milk tea is from my face to my chest, and there is a lot of pearls!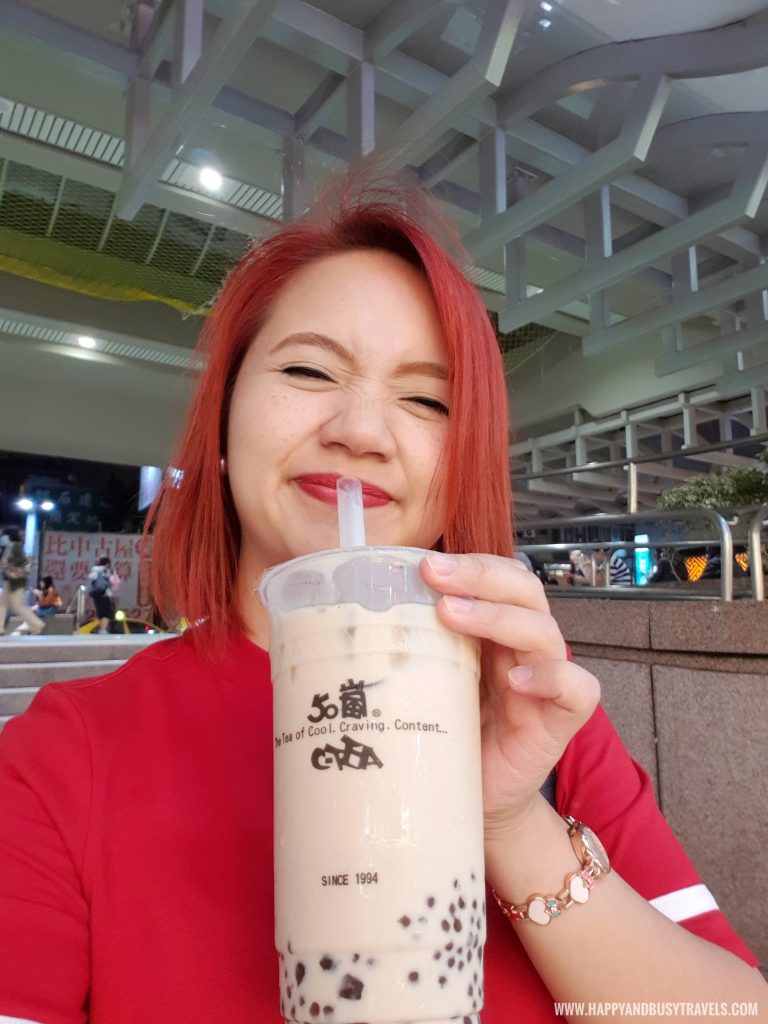 We rested for a while near the train station and finished our drink. The milk tea made us full! We are just on our way to have our dinner.
Happy and Busy's Smileys for 50 Lan Milk Tea
Food


The drink is very tasty! It was also one of the best milk tea that we had
Location

We saw it near a train station. But we saw it anywhere during our stay in Taiwan.
Ambiance


Ambiance is not that much, they won't need it anyway haha.
Value for money


The milk tea was huge! and the pearls and milk tea itself is delicious.
Service


Service is okay. Our orders were taken and given swiftly.
Comfort Room
Not applicable. It's just a store on the road.