TaLaArawan Farm Cafe – Silang, Cavite
We found a humble farm cafe in the middle of Silang Cavite, near the plant shops. Here is TaLaArawan Farm Cafe. It's nice to go here and eat after shopping for your plants, or just simple visit them because they serve good food.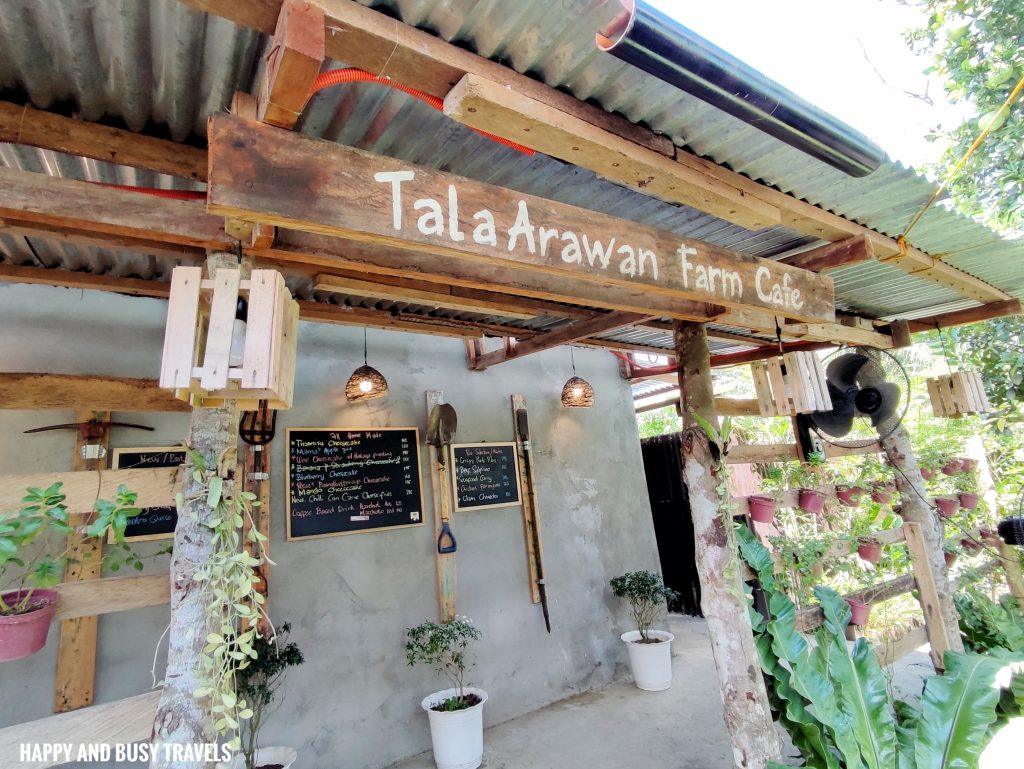 Important Information
Facebook: TalaArawan Farm Cafe
Operating Hours: 11AM – 8 PM
Payment Options: Cash
Address: Purok 4 Malaking Tatiao, Silang, Cavite
Google Maps Link: https://goo.gl/maps/
The Cafe – TaLaArawan Farm Cafe
It was a clear and sunny day when we arrive, and the cafe just opened, so we went straight inside and were greeted immediately. We heard that there is always a lot of guests that's why we went there very early in the morning.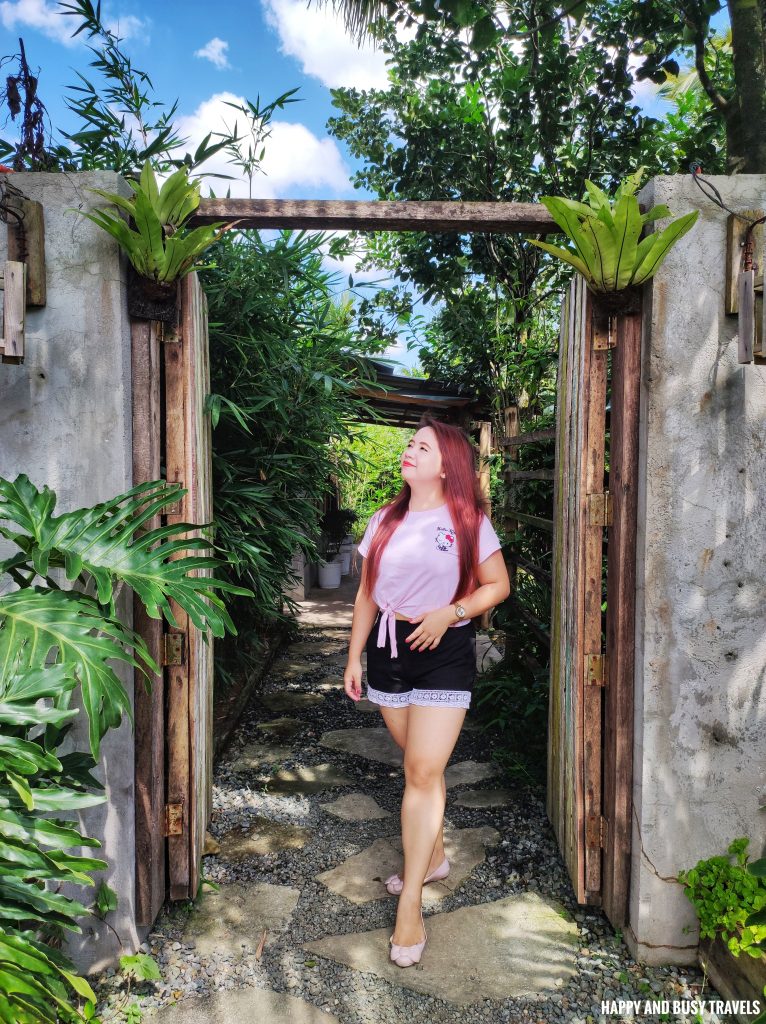 The cafe is very simple but has an ambiance of a farm, plus the cool breeze is very much present.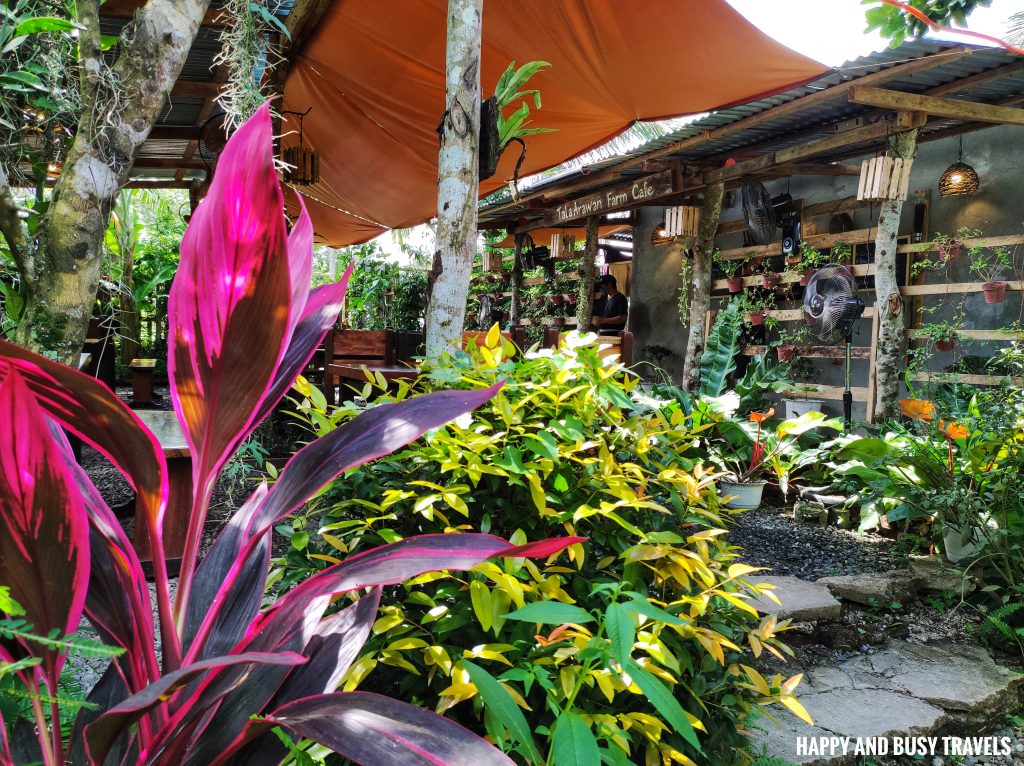 We estimated that the cafe can accommodate up to 20-25 persons.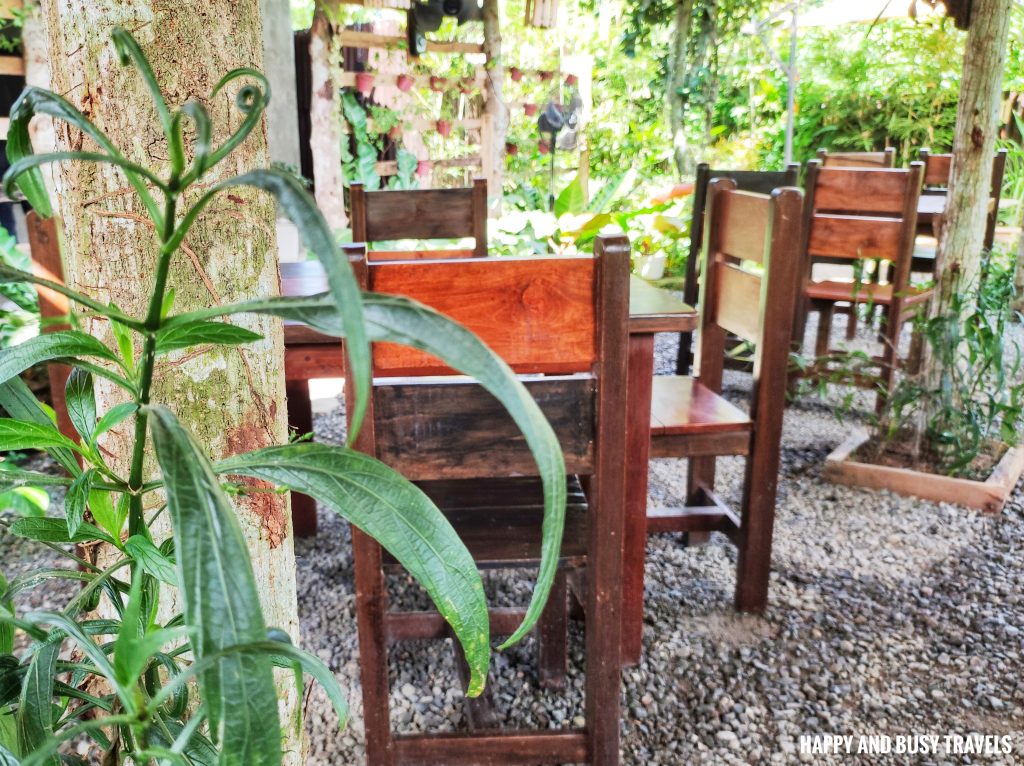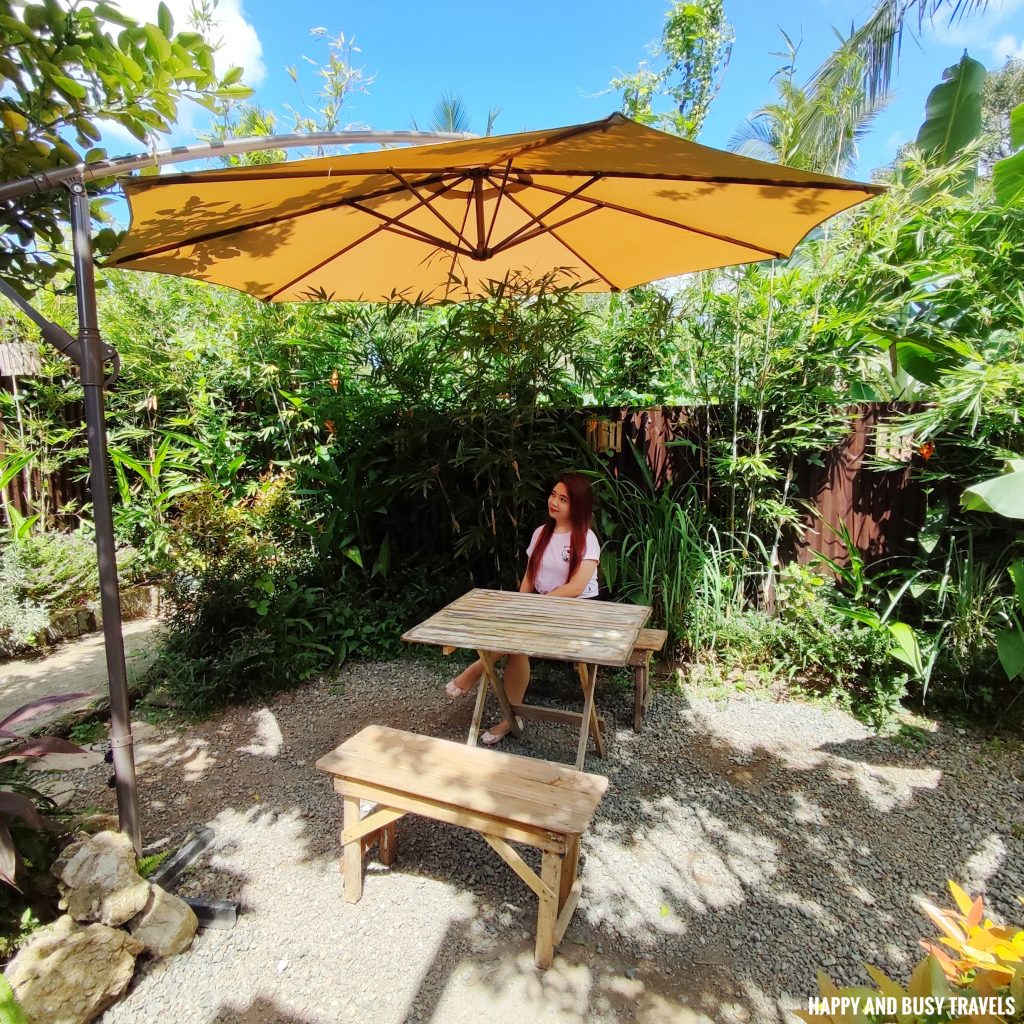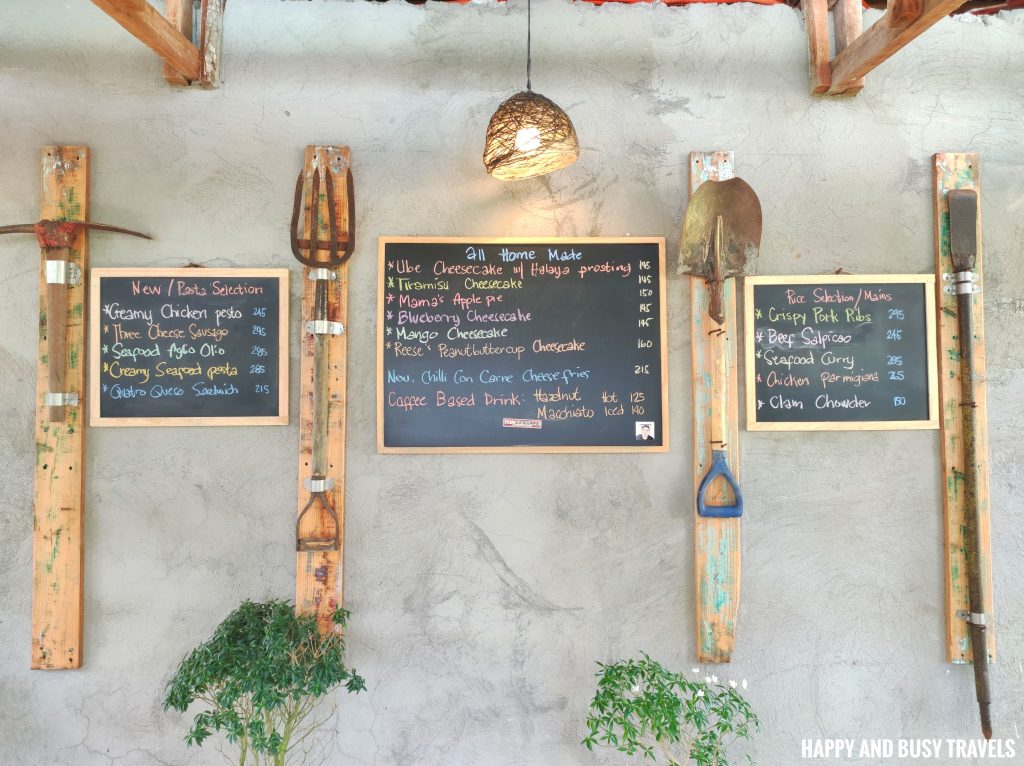 Dishes of TaLaArawan Farm Cafe
TaLaArawan Farm Cafe has a lot of delicious dishes to choose from.
Aglio Olio
This is my favorite out of all of the pasta dishes. First, because I love oil-based pasta. Second, it has a lot of seafood. Lastly, It really tastes good!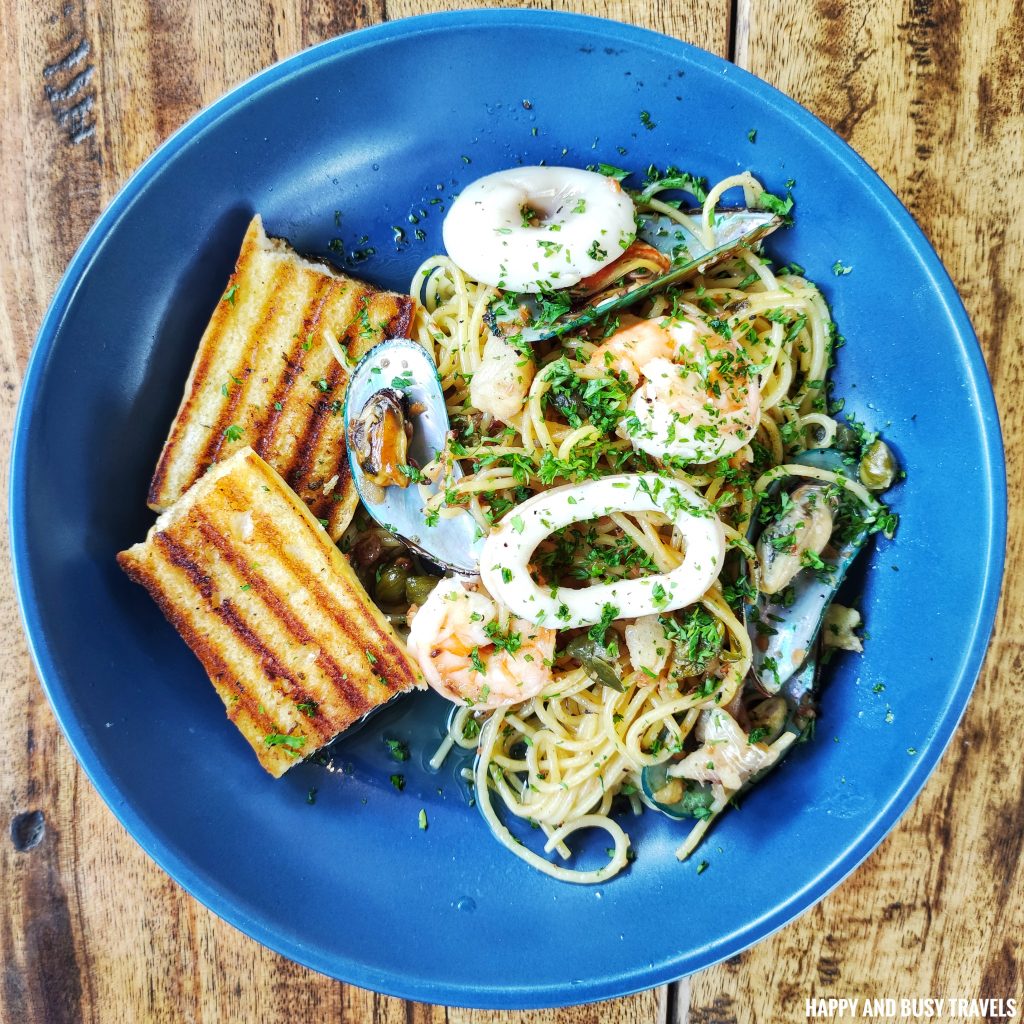 Just look at this… a lot of seafood in each serving.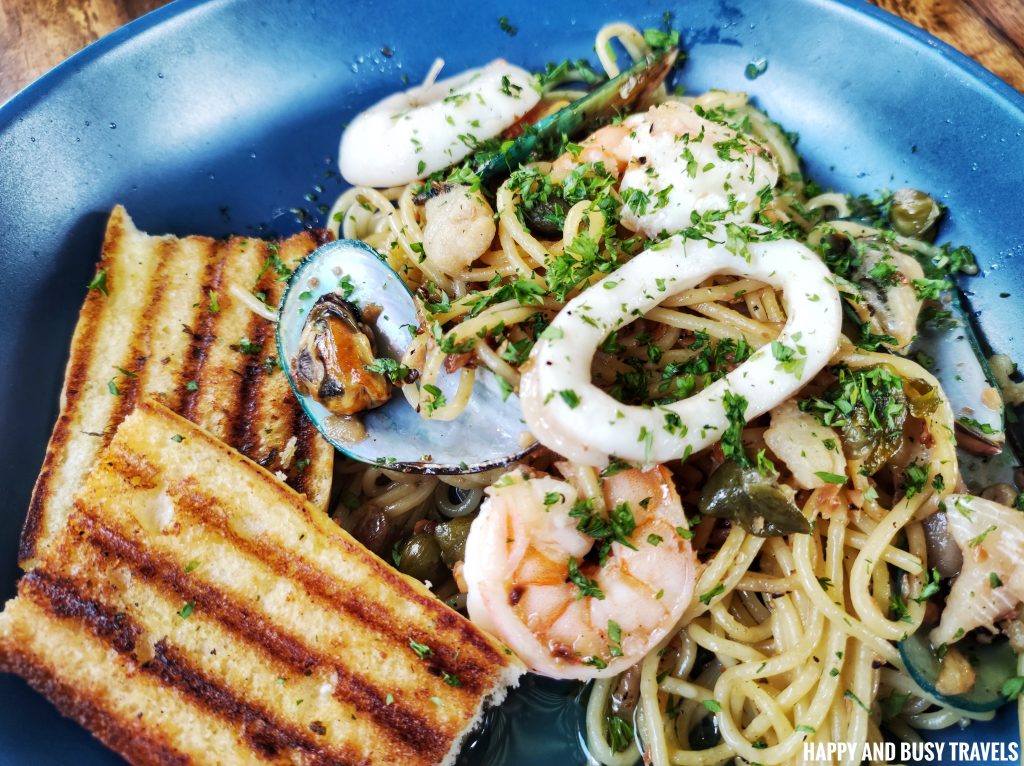 Creamy Seafood Pasta
This pasta is good for people who love creamy pasta and seafood.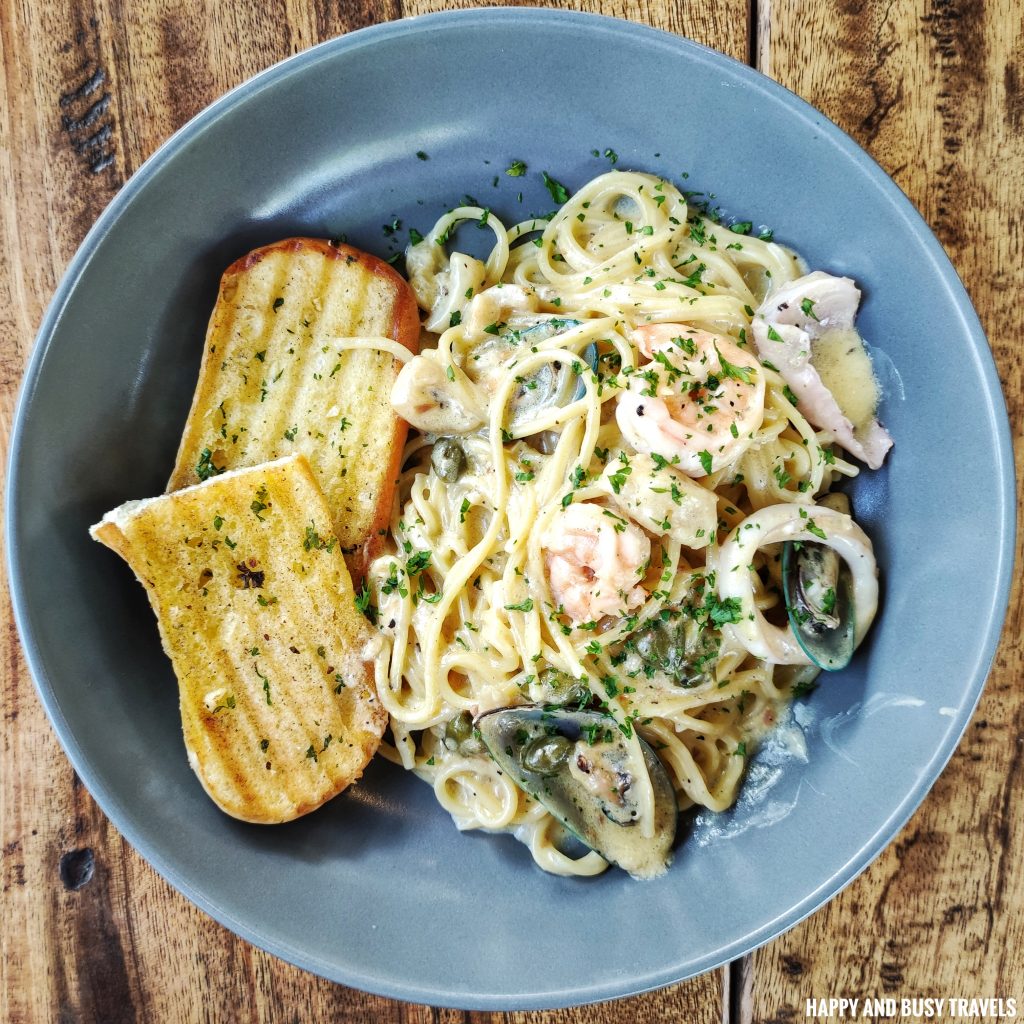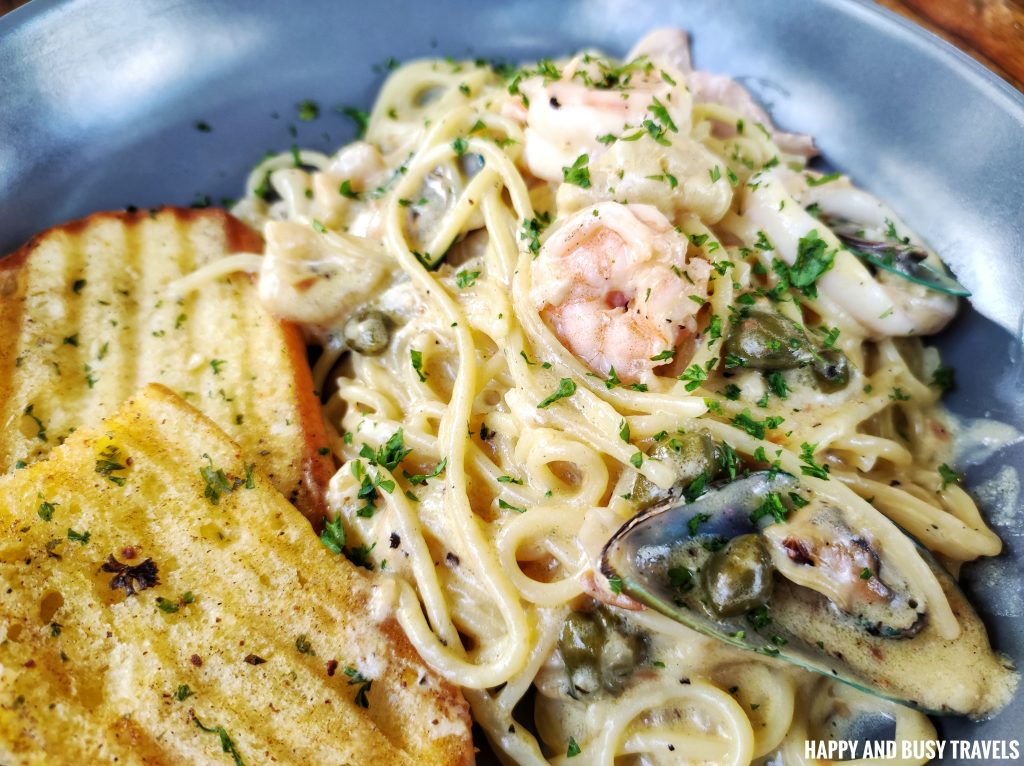 Three Cheese Sausage Pasta
This is one of my favorites among the pasta dishes. I also like creamy pasta, and with sausage.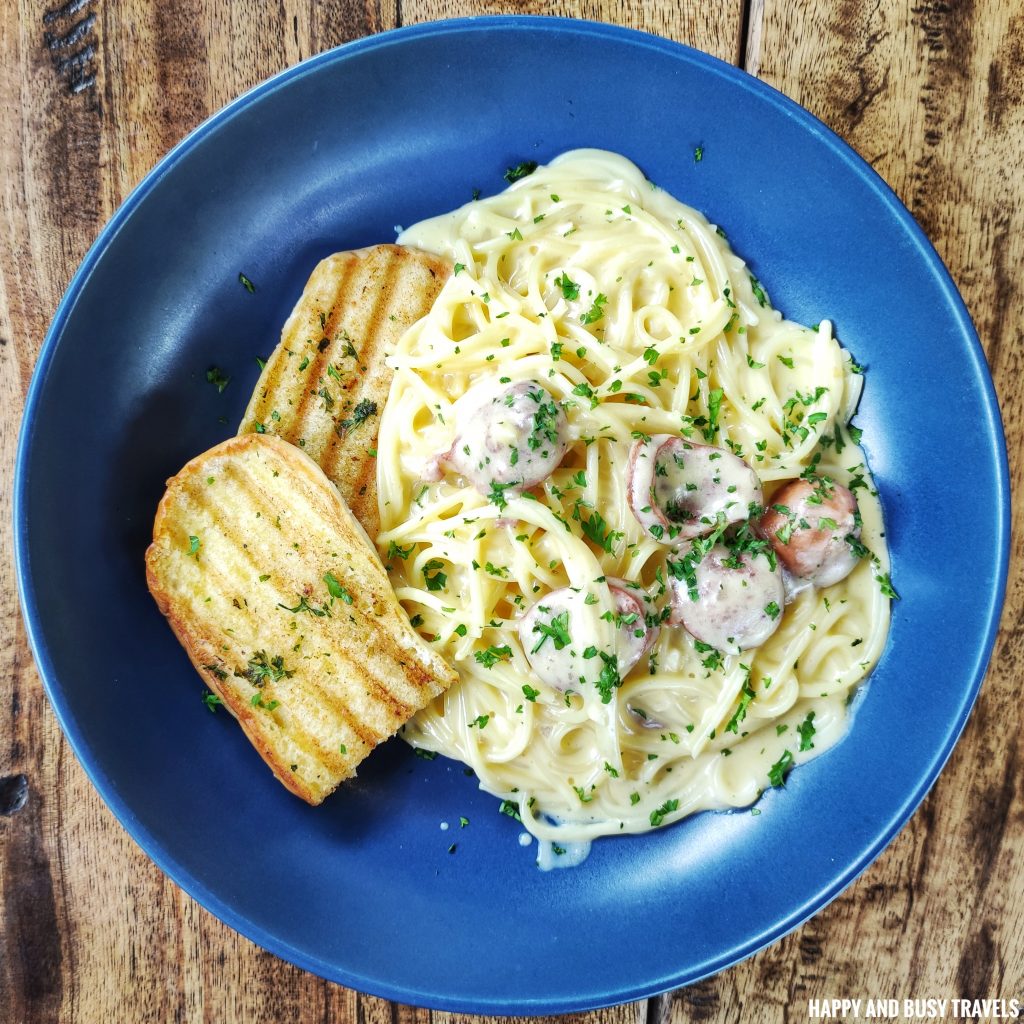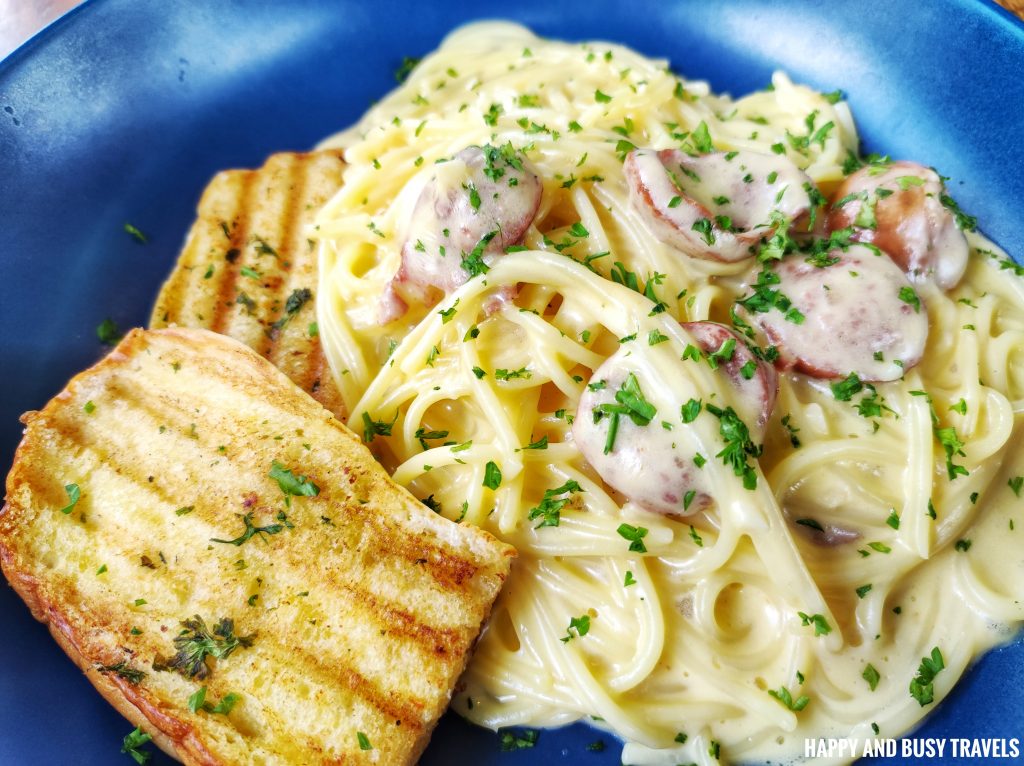 Creamy Chicken Pesto Pasta
Pesto lovers will love this one.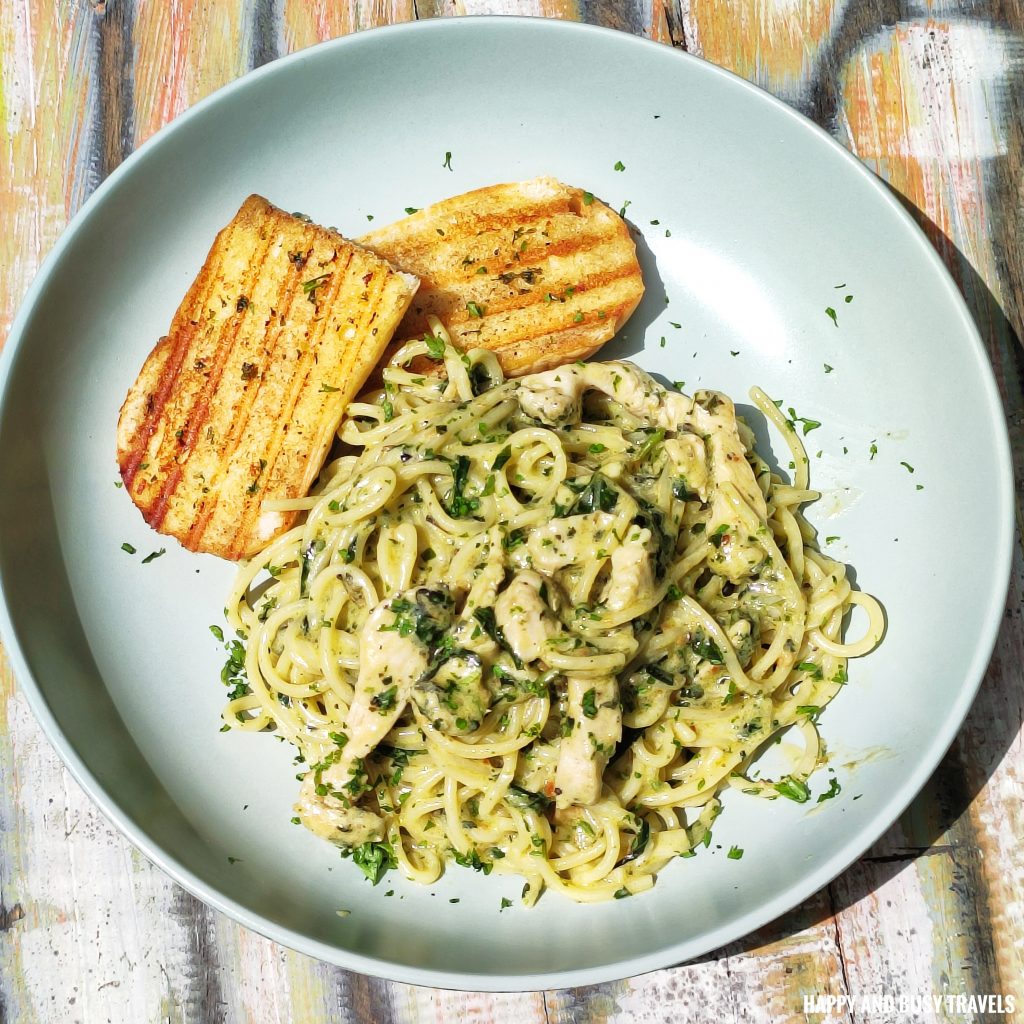 We ordered a lot and of course, we had to take our leftovers home. Even though we heated this dish a lot of times, it still tastes good.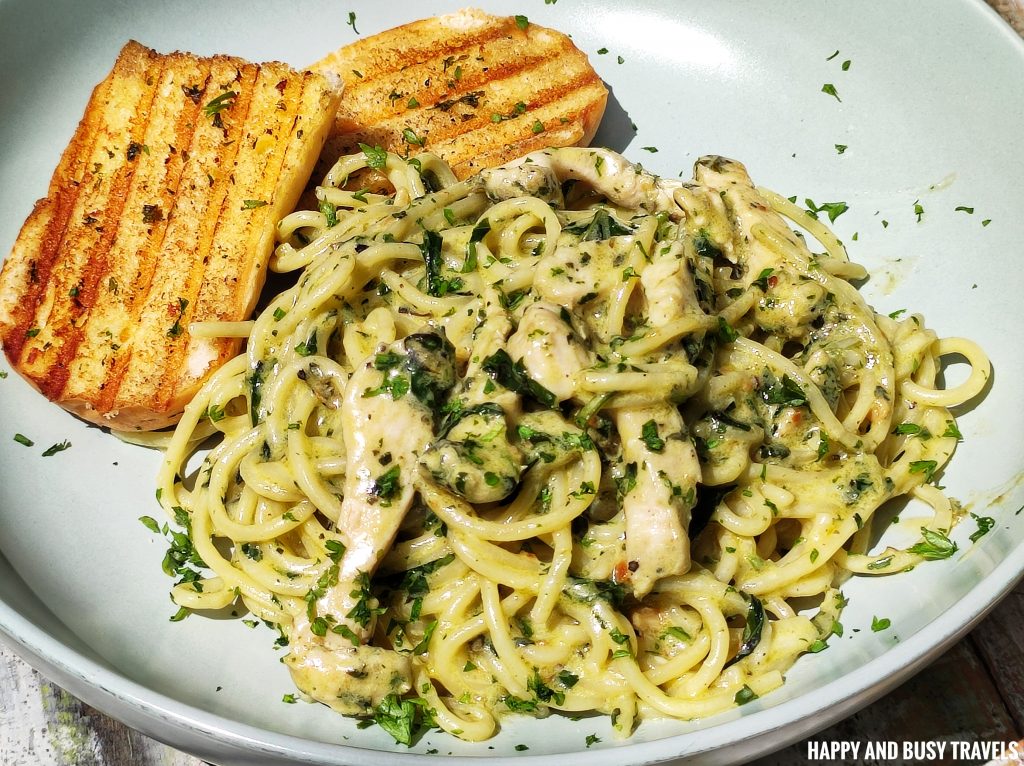 By the way, all of their pasta dishes have perfectly cooked pasta, al dente!
Grilled Cheese
It was love at first sight when I saw this one. The oozing cheese from the sandwich and the perfectly toasted bread sprinkled with powdered sugar were paired with potato chips. Oh my!!!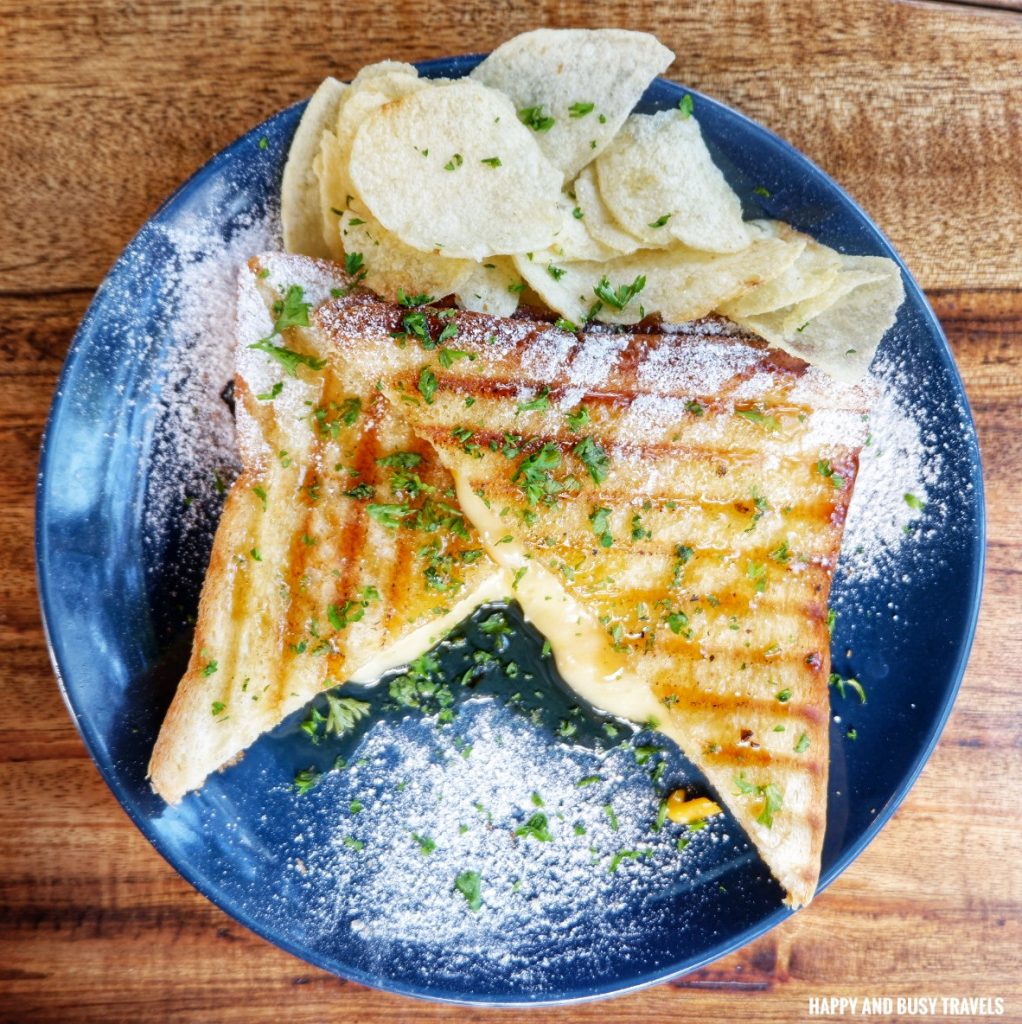 When we come back, I will definitely order this one again… maybe 2 orders next time haha.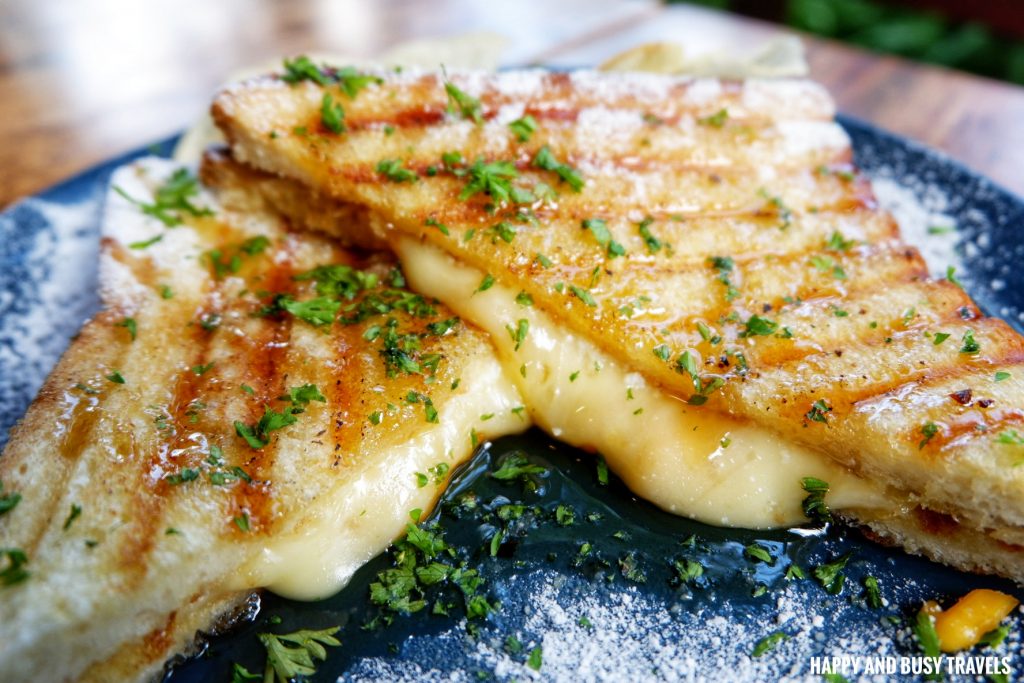 Chilli Con Carne Cheese Fries
This one is also delicious, and a good choice for people who are in groups.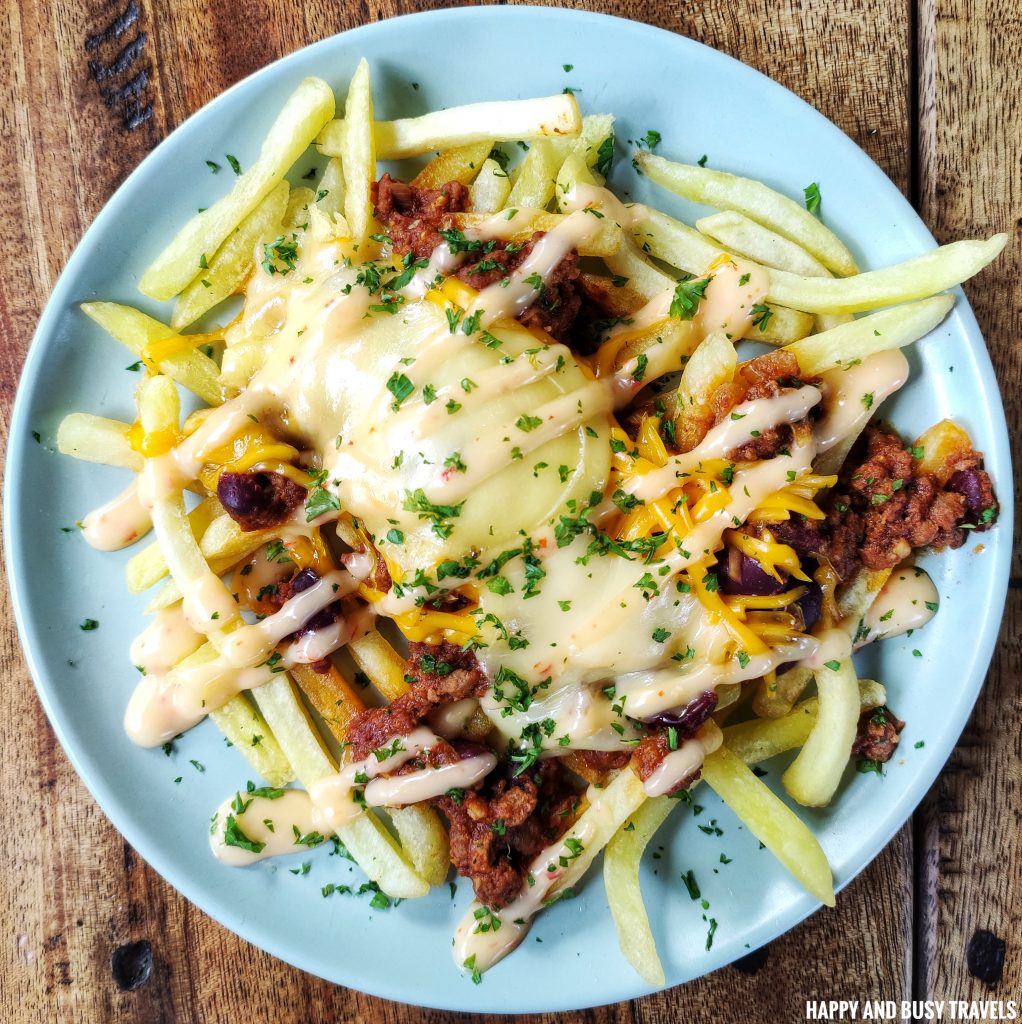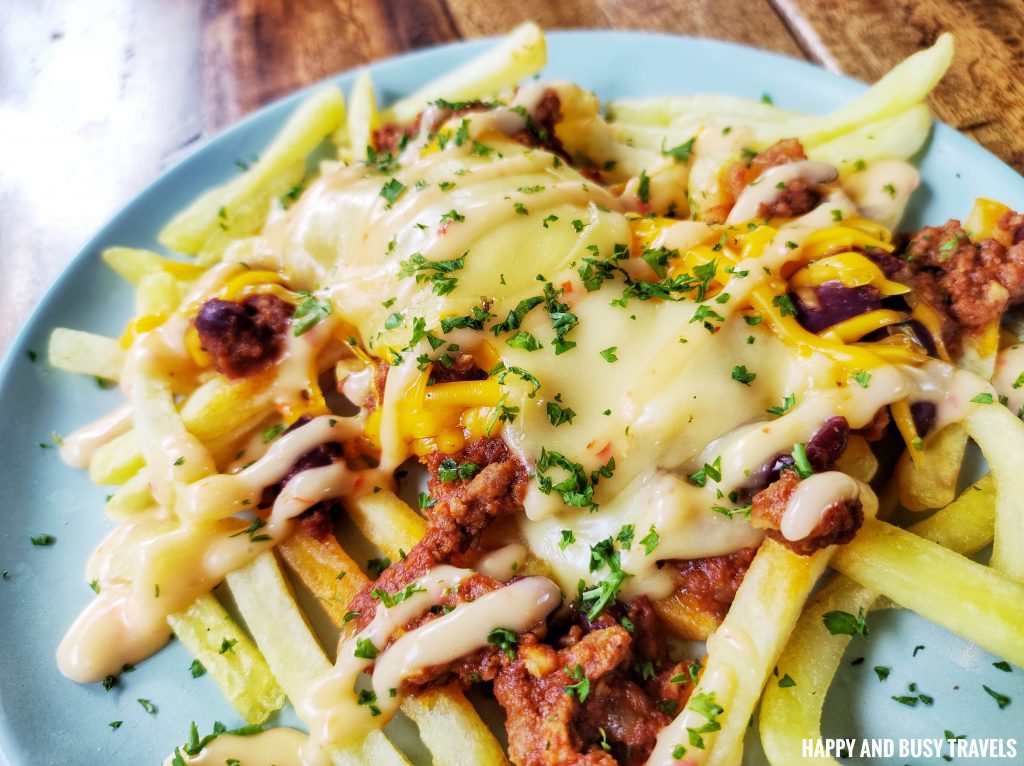 Beef Salpicao
This is the rice dish that I like, the beef is tender and it tastes really good.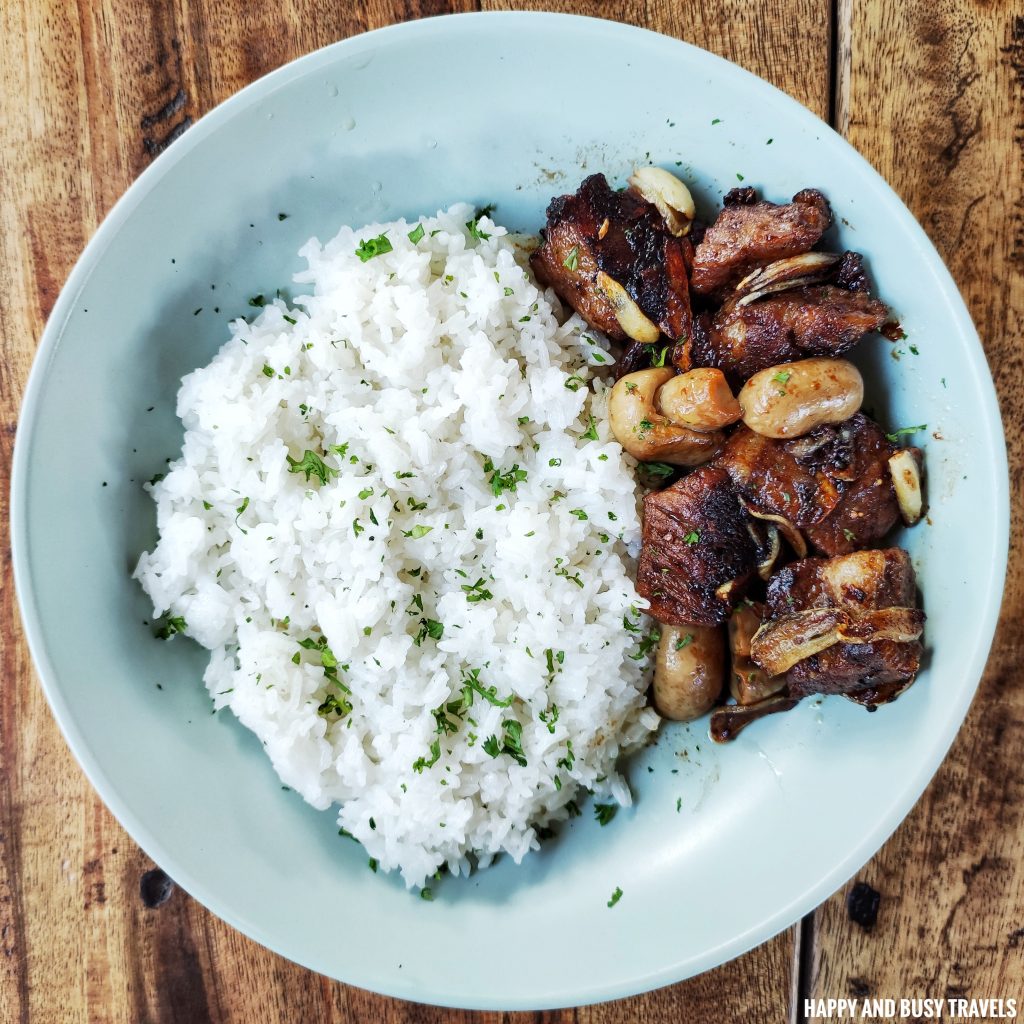 I like that the garlic and mushrooms were huge.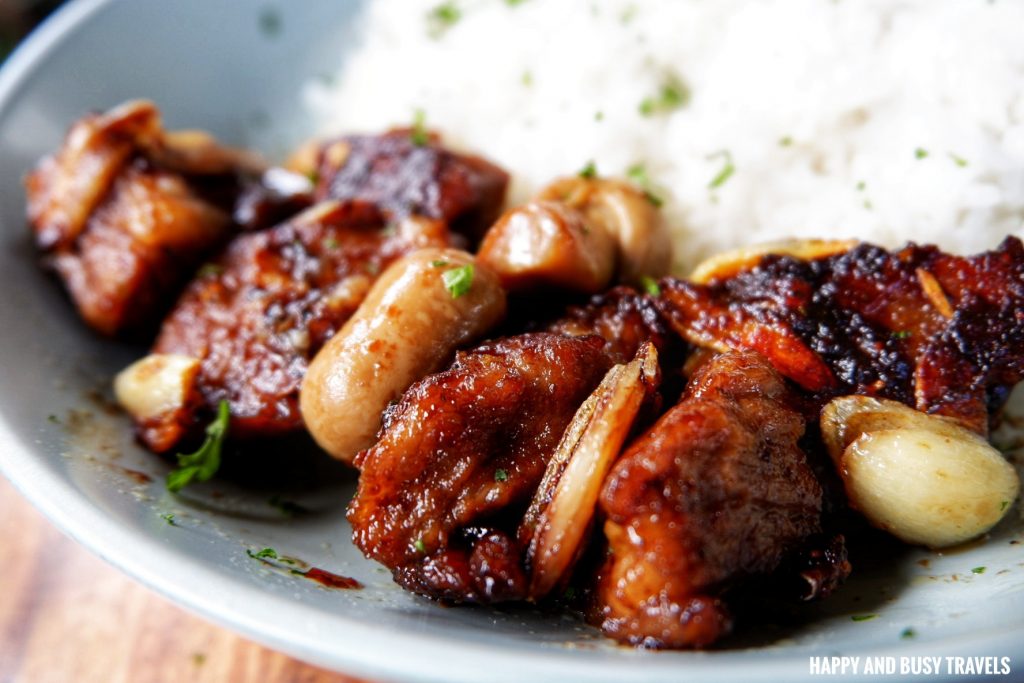 Crispy Pork Ribs
This rice dish has two huge pork ribs coated with tasty breading and served with vinegar.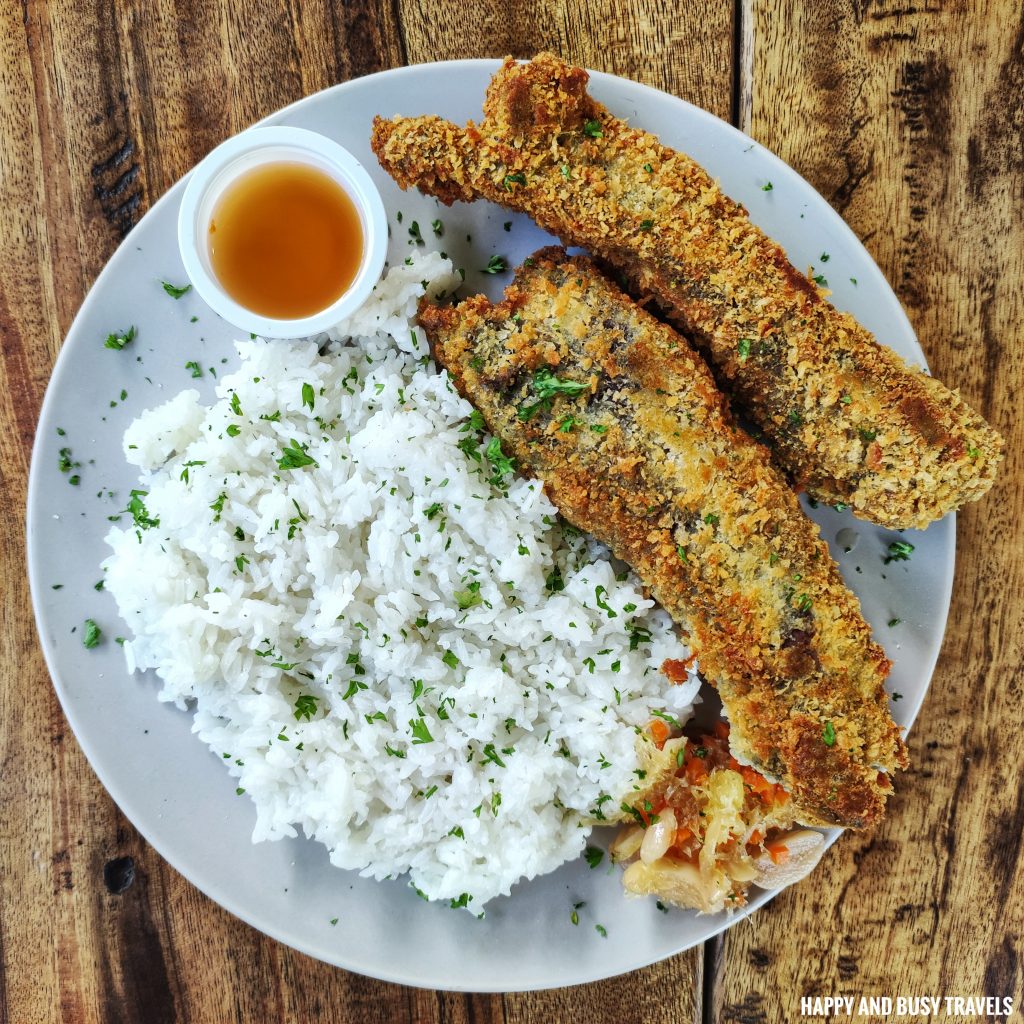 It is crispy outside, but soft inside.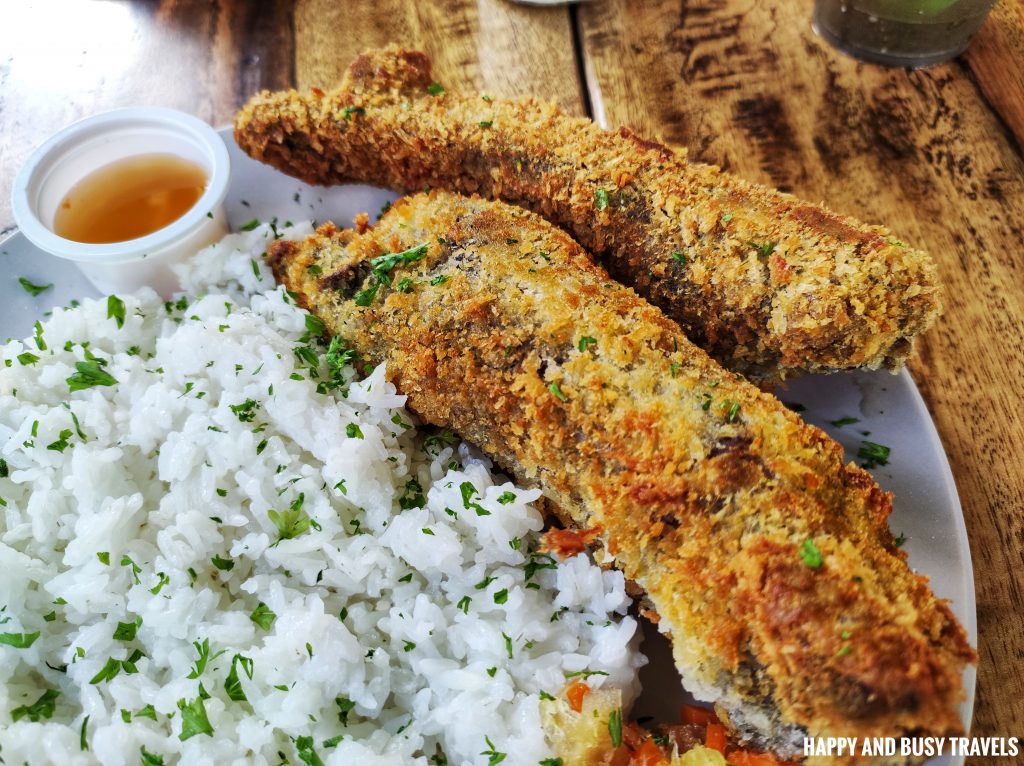 Drinks
Here are some of the drinks that we ordered.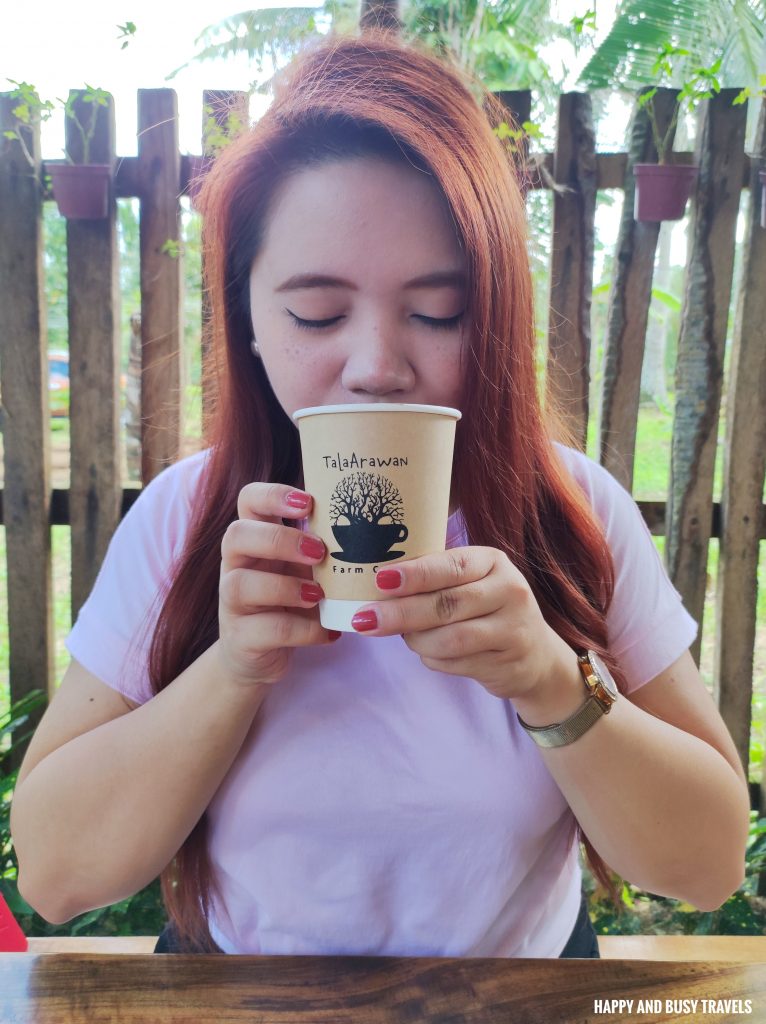 Hot Tsokolate and Hot White Macchiato
For our hot drinks, we had Tsokolate (Chocolate) and While Macchiato.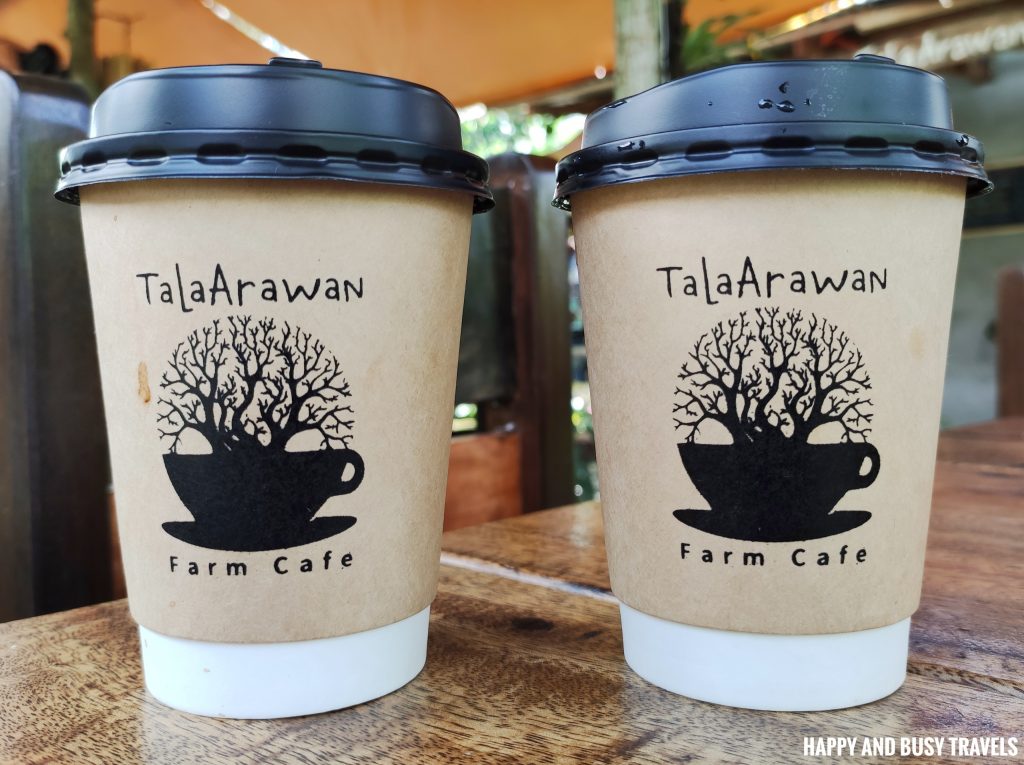 The hot chocolate looks and tastes good. It even has some marshmallows on top.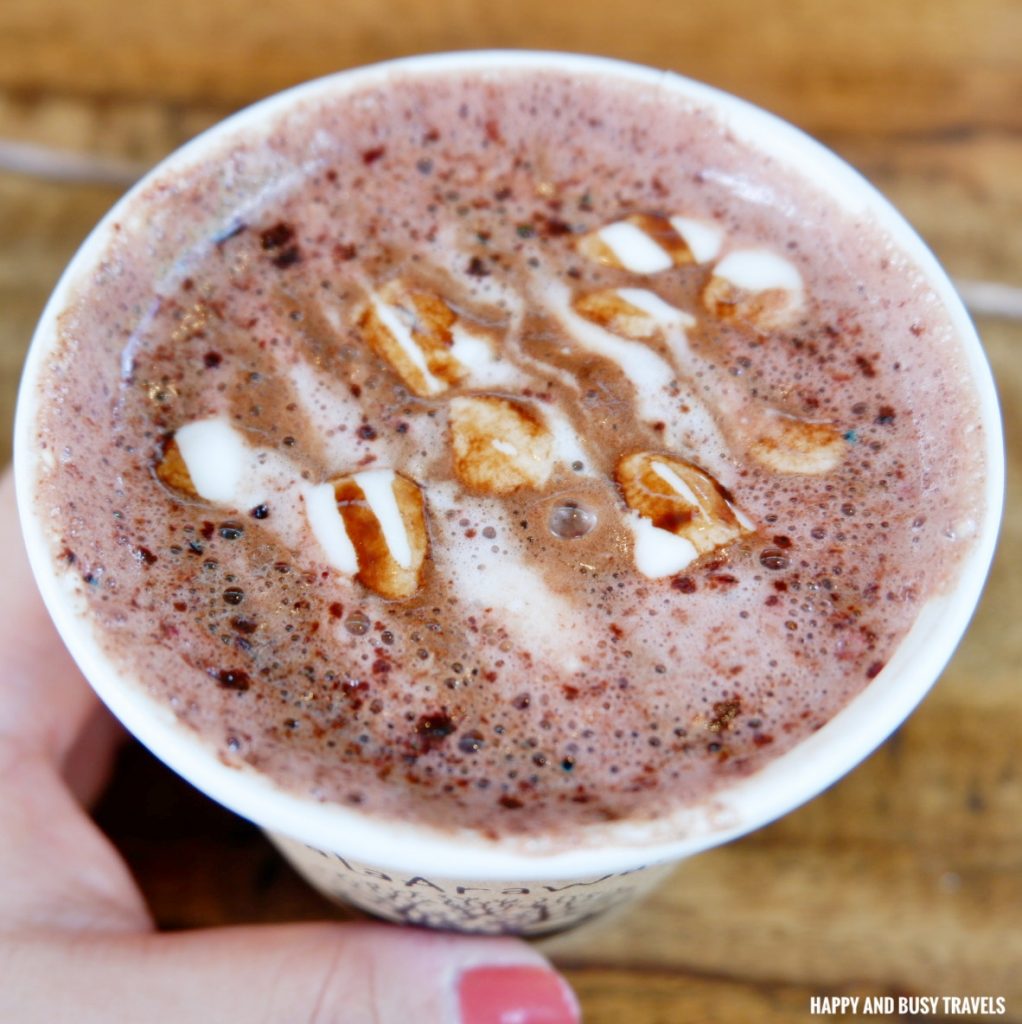 Their White Macchiato also tastes good.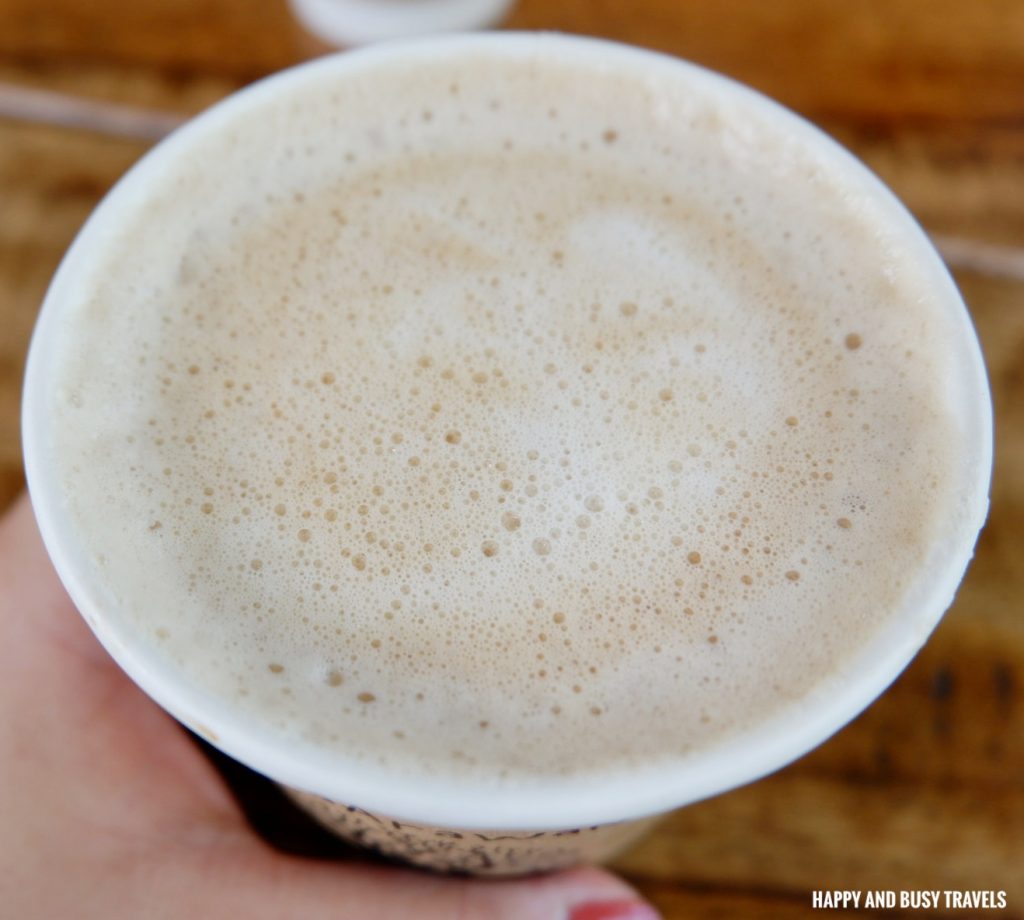 Basil Lemonade
This one is perfect for those who love the taste of tea but are paired with Basil.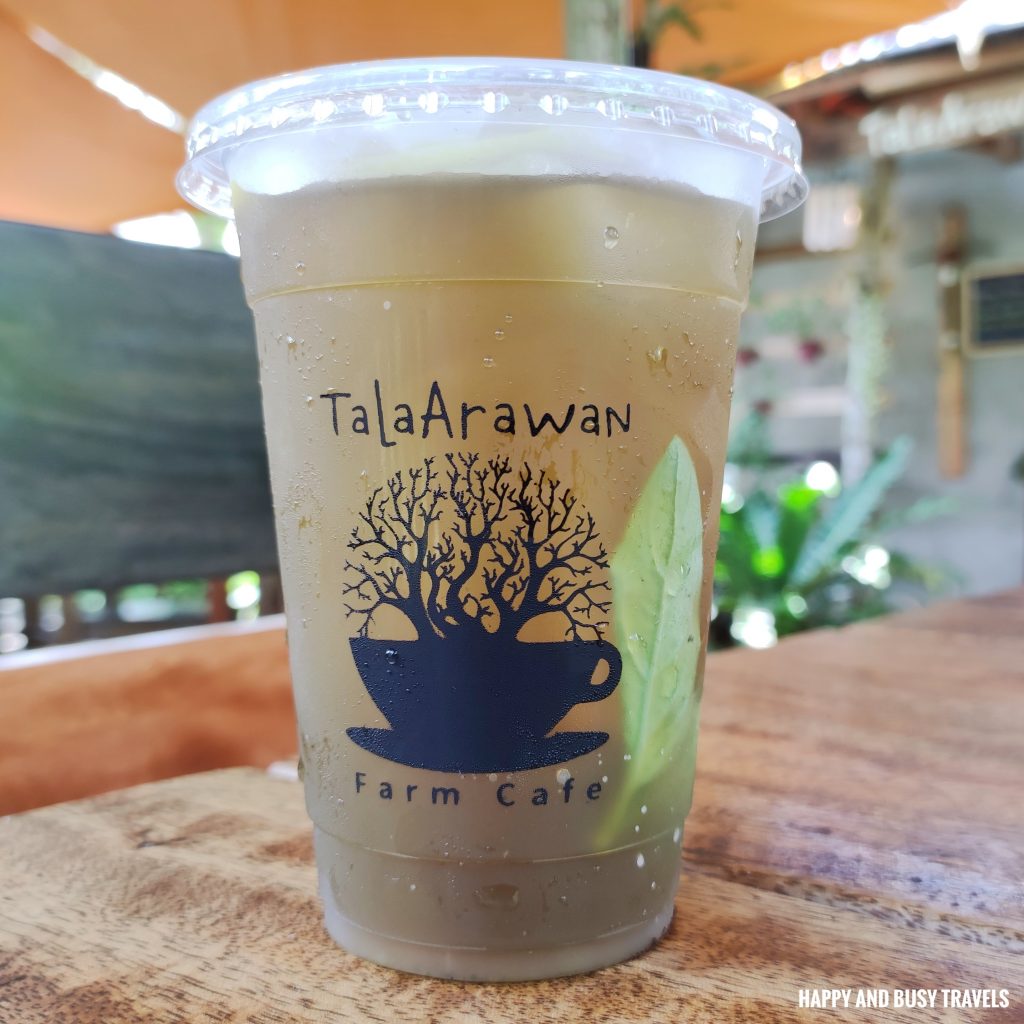 Iced Caramel Macchiato
I love this drink because it is kinda sweet and the coffee is not too much.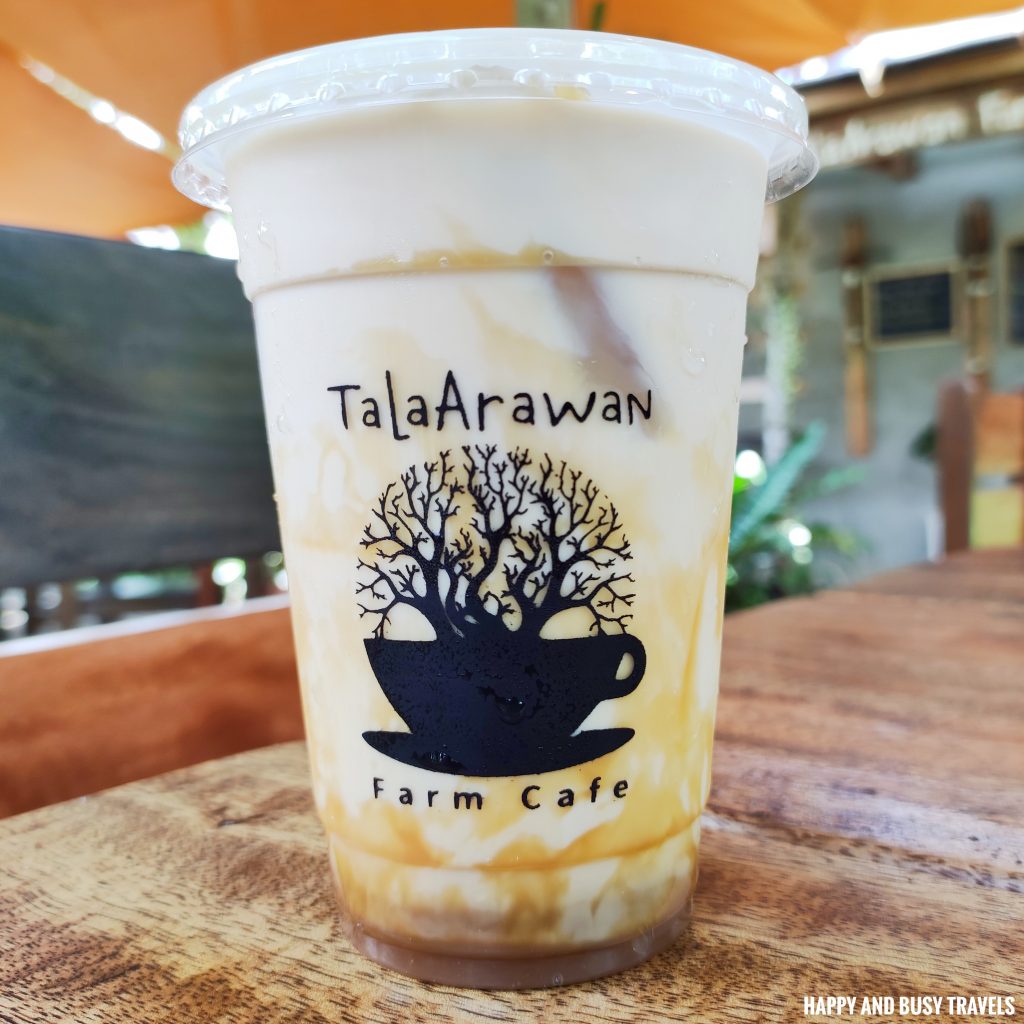 Tiramisu Cheesecake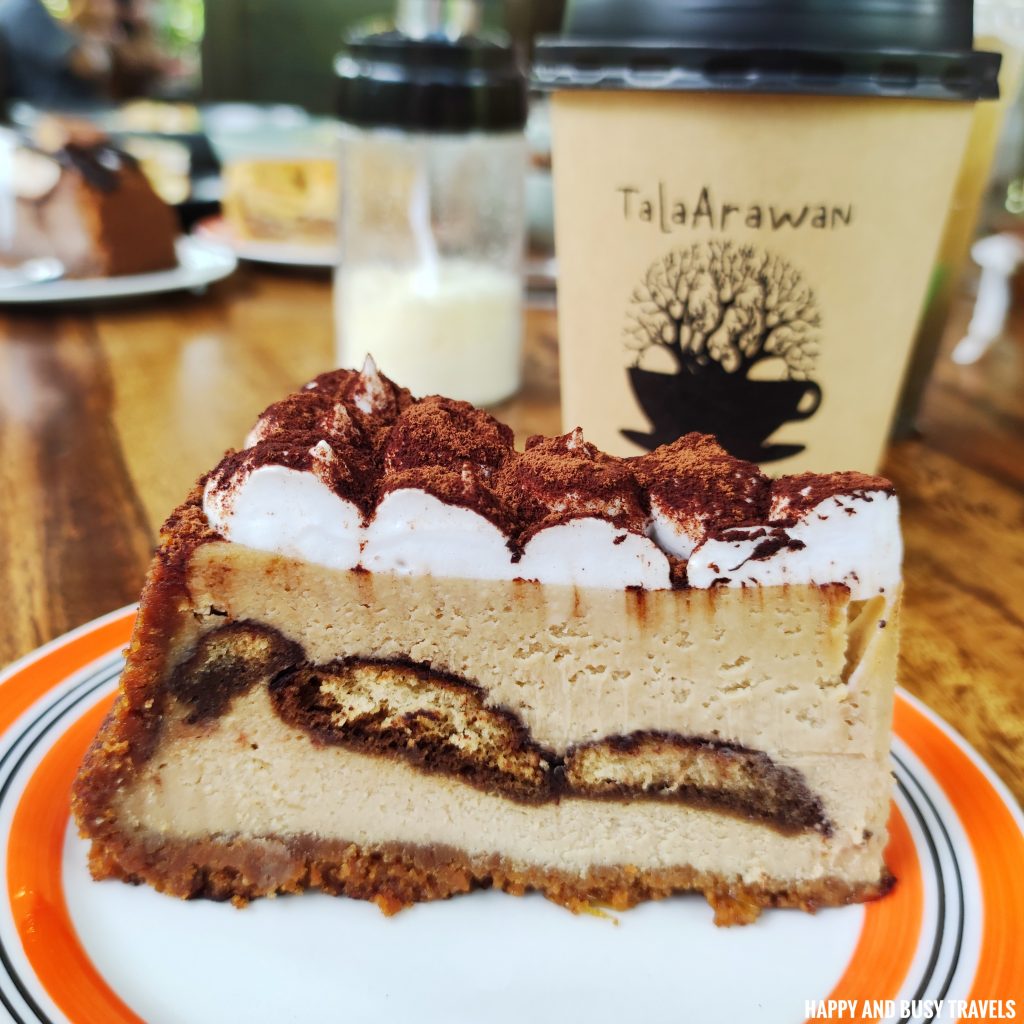 Reese Peanut Butter Cup Cheesecake
Fans of Reese will love this one.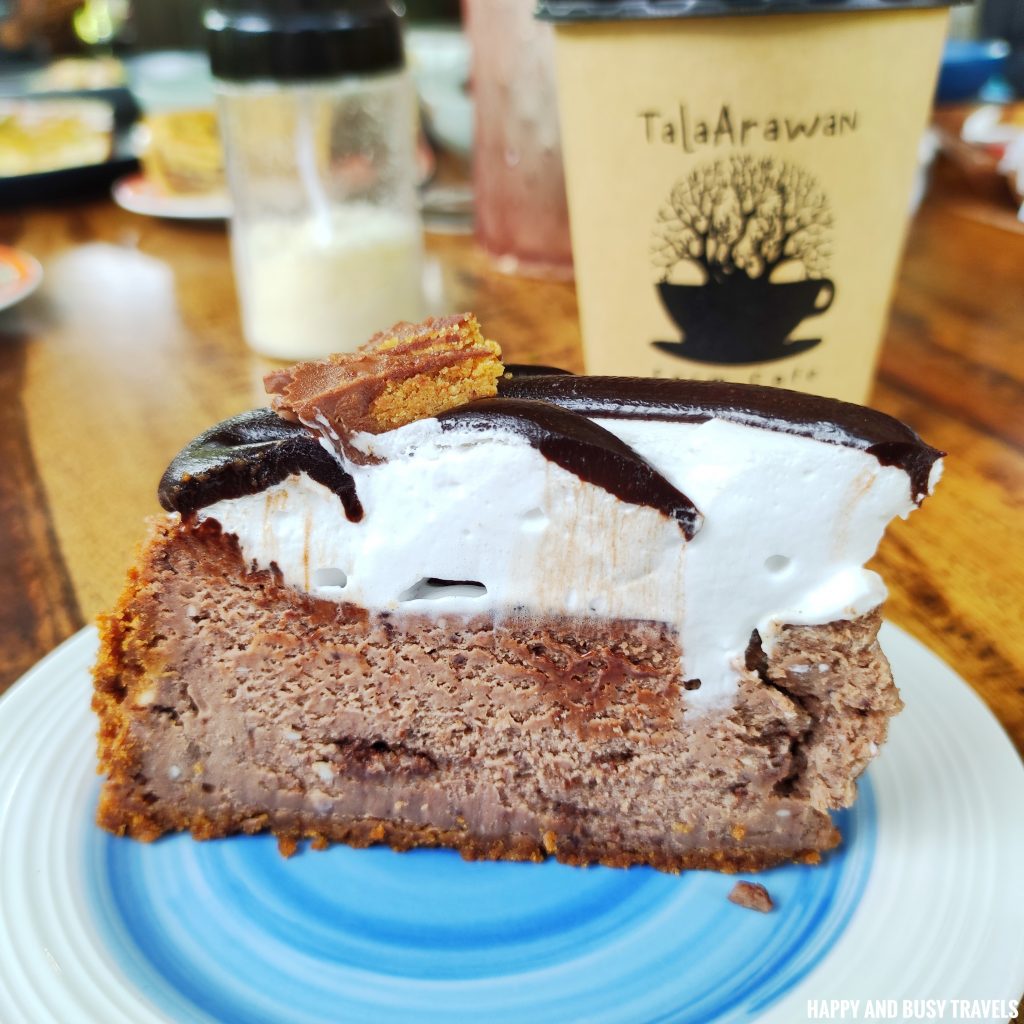 Mama's Apple Pie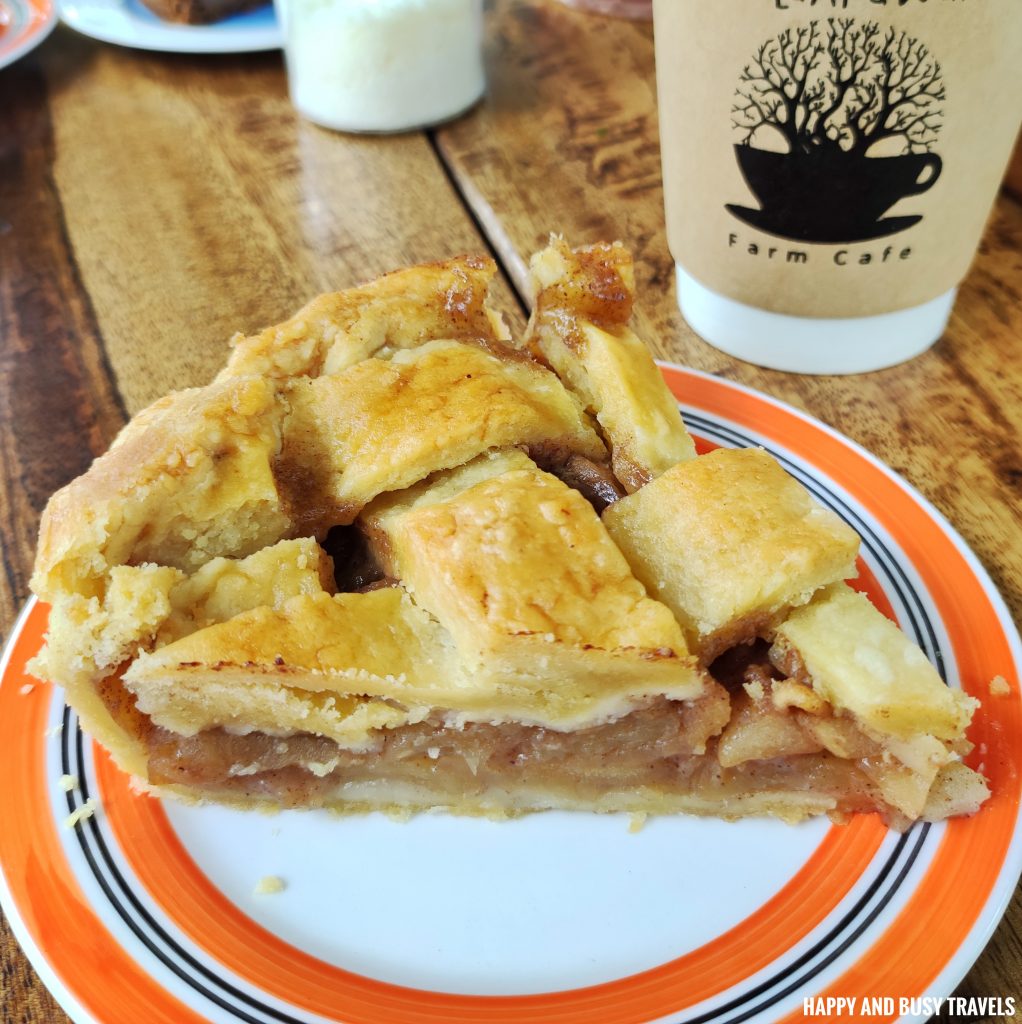 Menu of TaLaArawan Farm Cafe
Here is their basic menu, the listed dishes and drinks here are always available.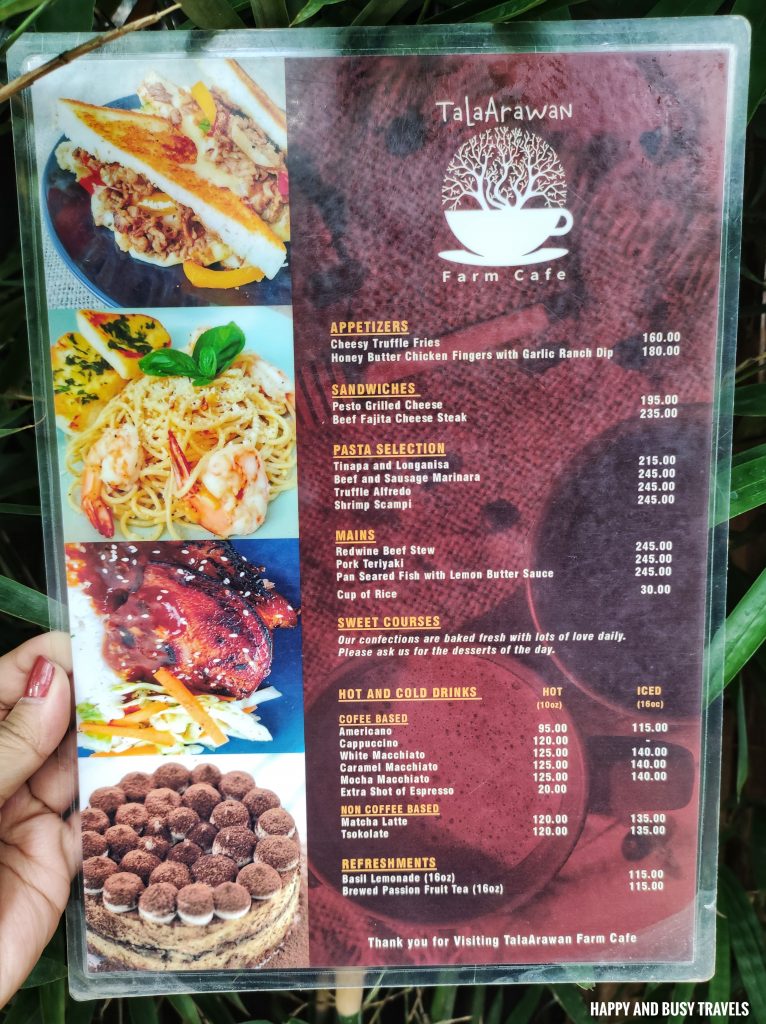 On the other hand, this is their specialty menu. The dishes listed here usually change, but sometimes it stays on the menu.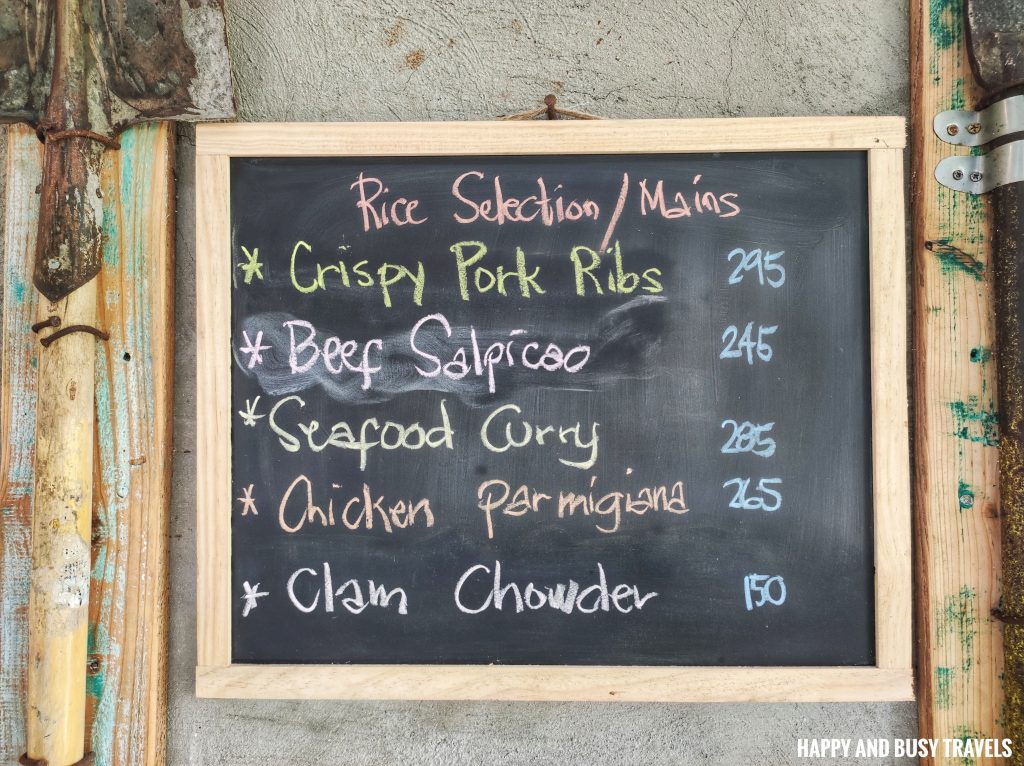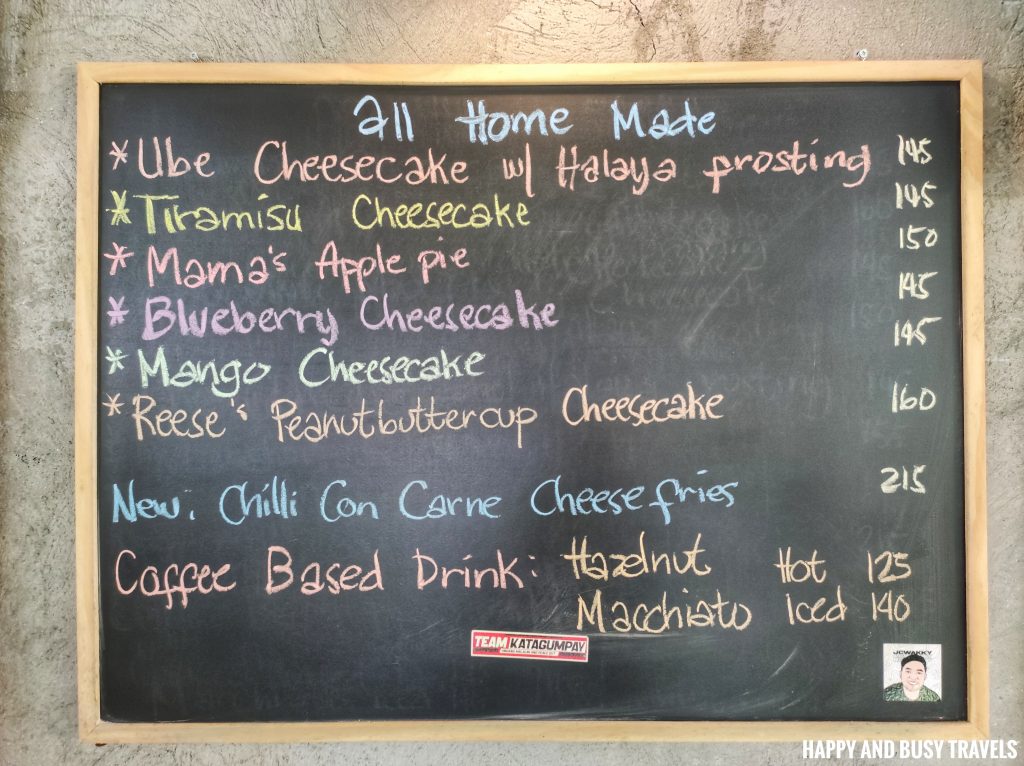 Happy and Busy's Smileys for TaLaArawan Farm Cafe
Overall, we loved all of the dishes that we ordered and we had our favorites.
Food

Location

It is kinda in the middle of Silang, Cavite, which is a little bit far away from the highway.
Ambiance

We love the fresh breeze of the air.
Value for money

Some might say that some of the dishes are priced high, but for us, their pricing is just on point. For example, in the seafood pasta, there is a lot of seafood in each serving.
Service

All of their staff are very nice to see and friendly. Plus, their owners are very hands-on.
Comfort Room

Their comfort room is just one for both genders, but it is kept clean.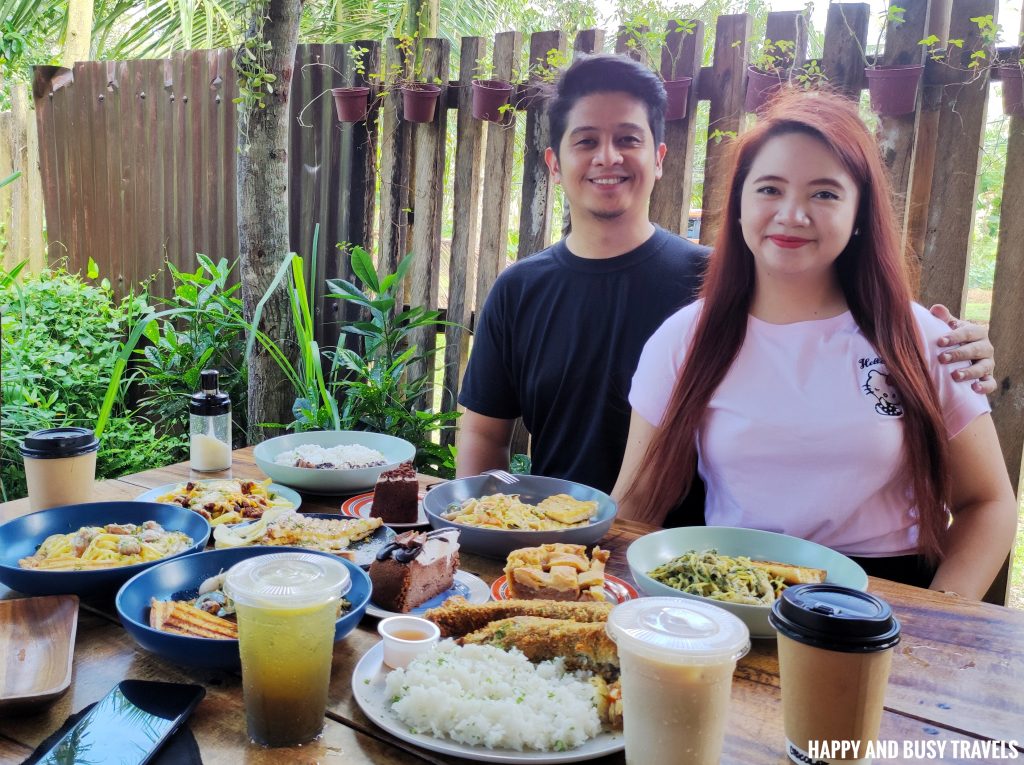 More exciting food and drinks review at https://happyandbusytravels.com/category/food-and-drinks/ so do not forget to check it out!