Teus Farm and River Stone Resort
My friends, brother, and I went to Teus Farm and River Stone Resort in Alfons, Cavite. This is a private resort that is now accepting guests. We had the resort for ourselves just for fun, but guests can also rent this for their events.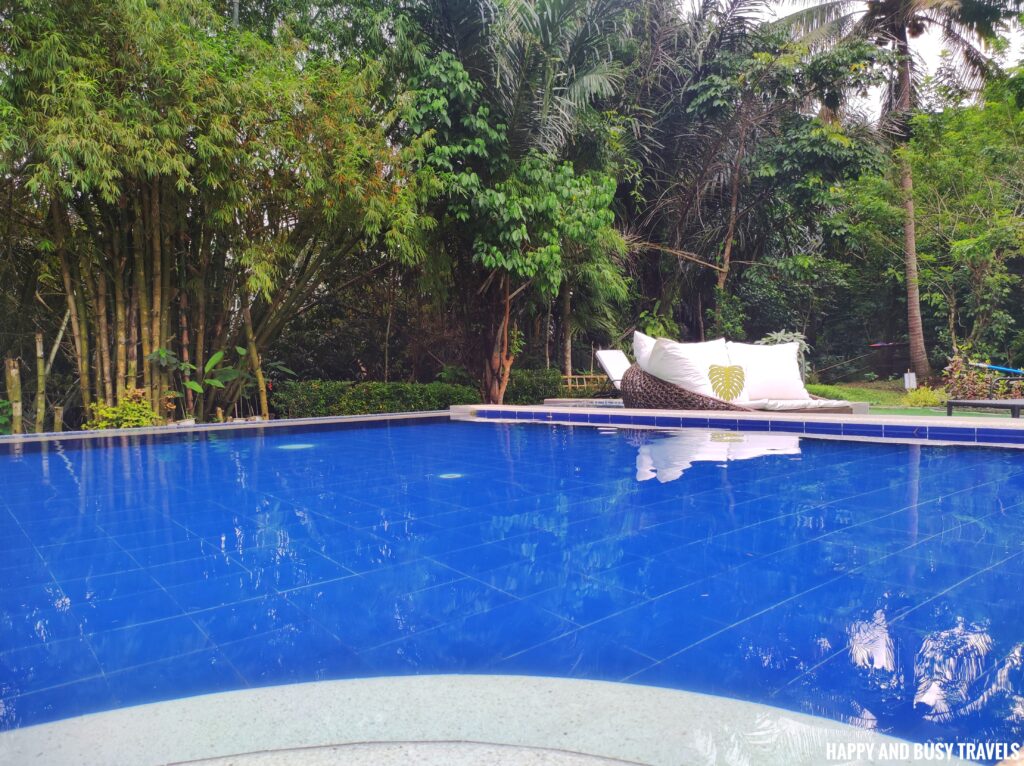 Quick Links
If you want to see a quick tour of the resort, watch and enjoy our TikTok video.
Our Arrival
The few meters of the road going to the farm are not yet on Google Maps, so we had to follow the instructions given by them. After a while, we arrived safely at the farm. They gave us a description of their gate, so we immediately saw it.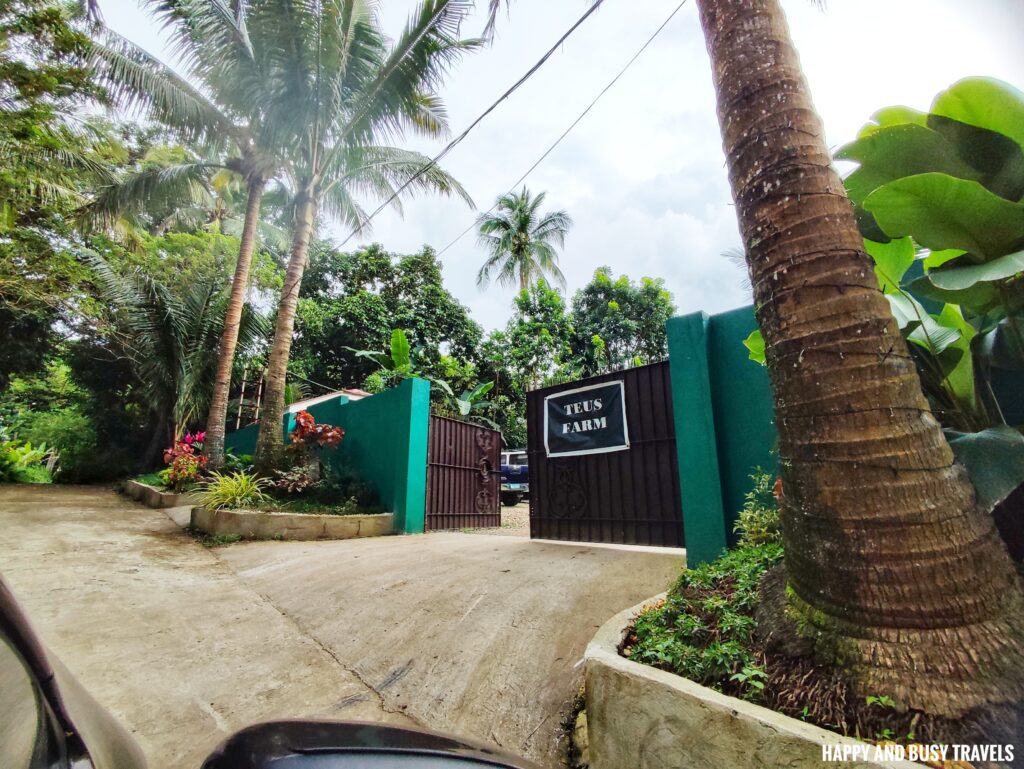 There is enough parking space inside the vicinity, plus there is a guard 24/7. As soon as we parked our vehicle, we went straight to the rooms with our things through this pathway. It was a gloomy day due to the low-pressure area, but the weather is perfect for us to enjoy the day.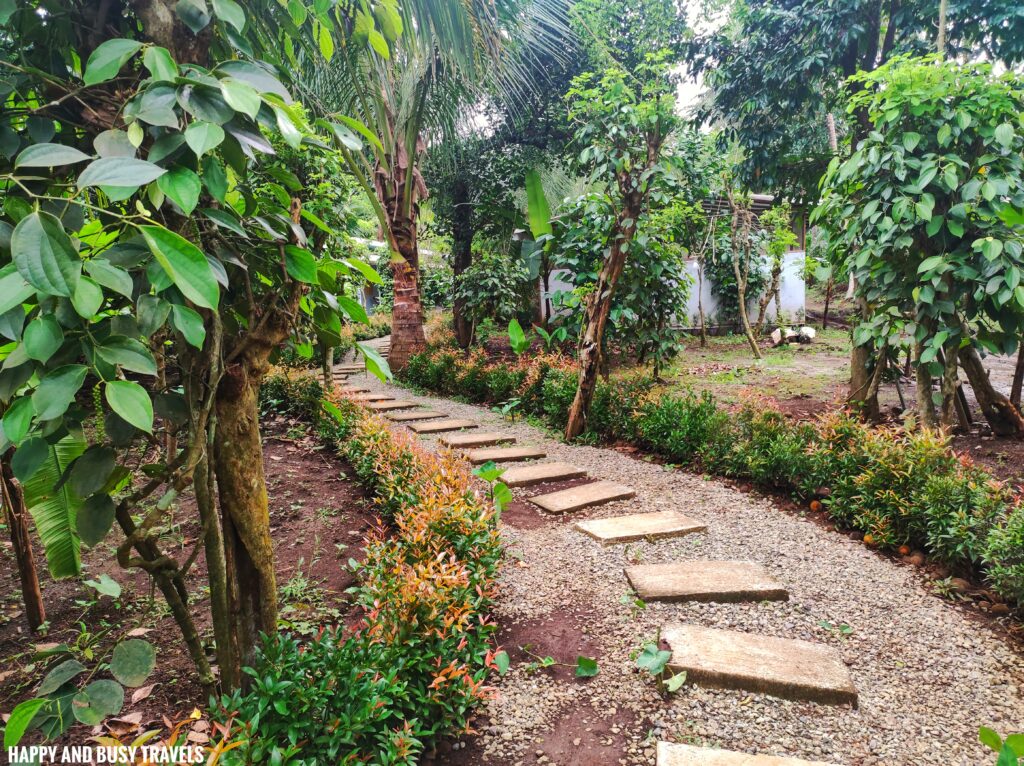 Rooms of Teus Farm and River Stone Resort
There are a total of five rooms in the resort, which have the same features.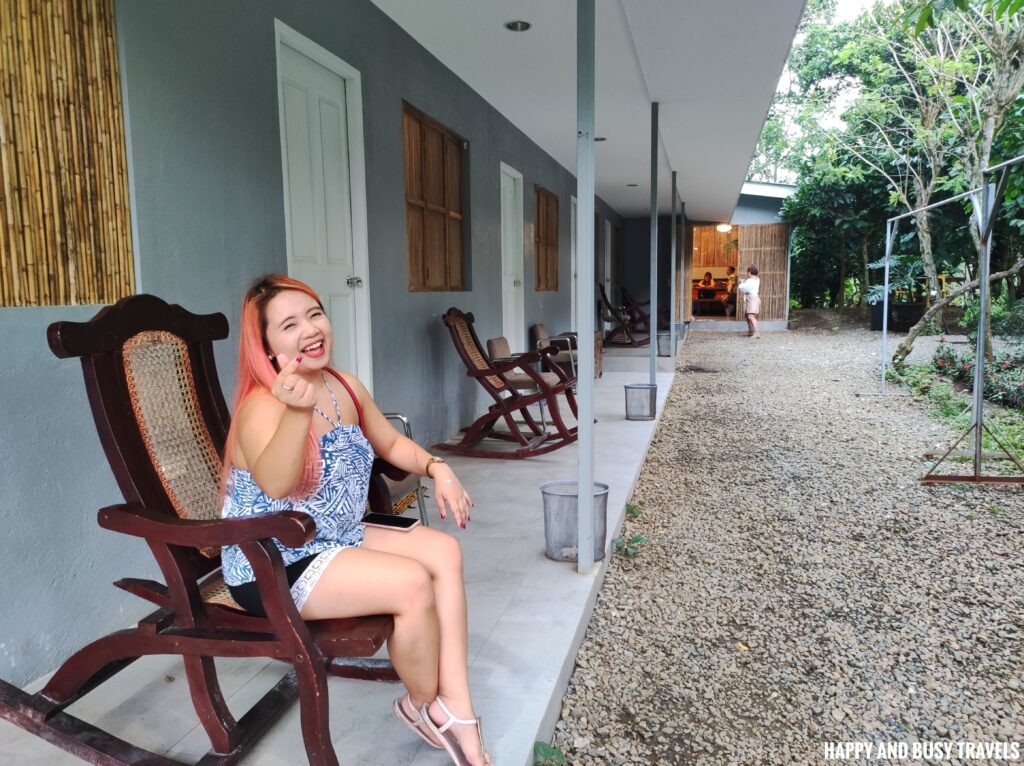 Here is what each room looks like, it has the basic things that we will be needing.
A double bed
Extra bed
Sofa chair
cabinet
Private comfort room
Sink
Toilet Bowl with bidet
Electric Fan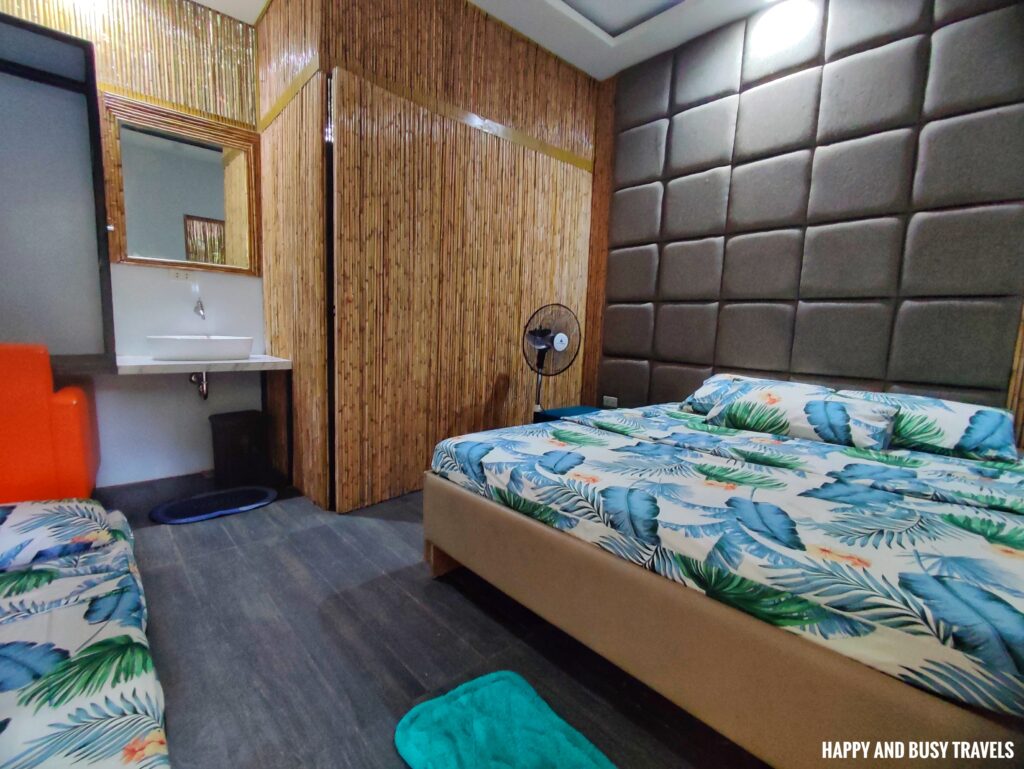 There is no air conditioning unit in the room because you won't be needing them. The temperature in Alfonso is as cold as the temperature in Tagaytay. We even had to turn our electric fan off because it is too cold.
As I have mentioned earlier, each room looks the same, but the only difference is the headboard.
Amenities of Teus Farm and River Stone Resort
This 1-hectare private resort has a lot of amenities that guests can enjoy.
Kitchen and Dining Area
There is a kitchen just beside the rooms, which has lots of dining tables and chairs, plus a Karaoke Machine. This is one of the most important parts of each private resort, so I'll be showing a lot of its features.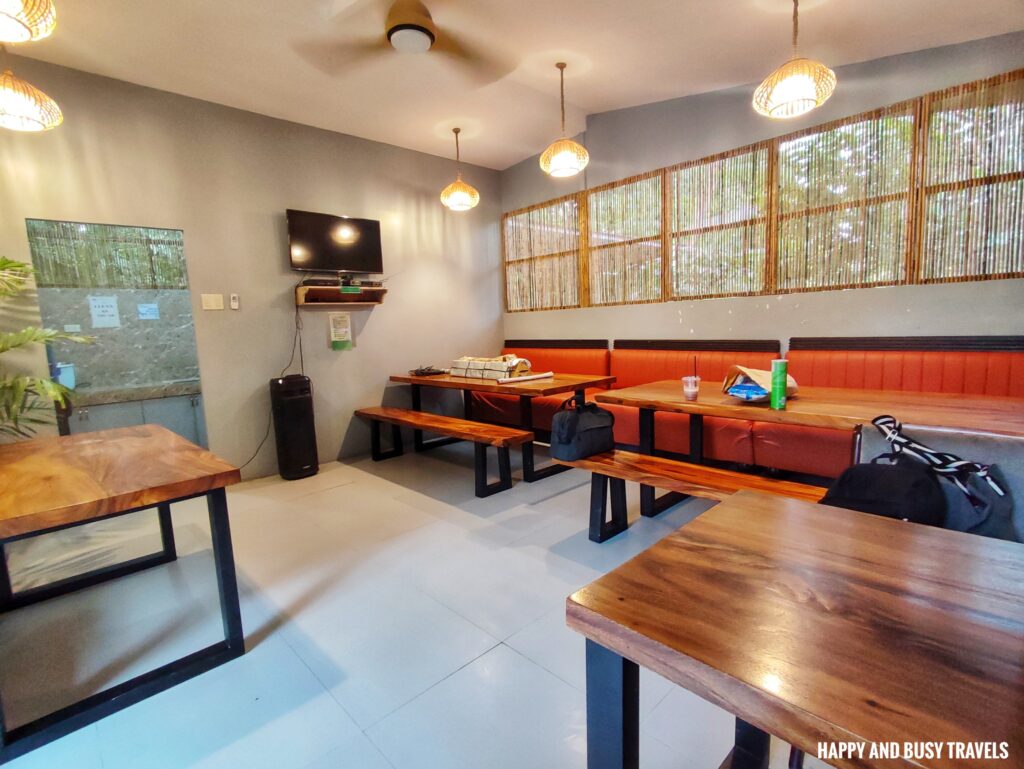 There are two stoves in the kitchen, one is located inside, and the other is located at the dirty kitchen, just right outside the door.
Here are more of the kitchen appliances inside the kitchen, a Rice Cooker, Blender, Microwave oven, and an electric kettle.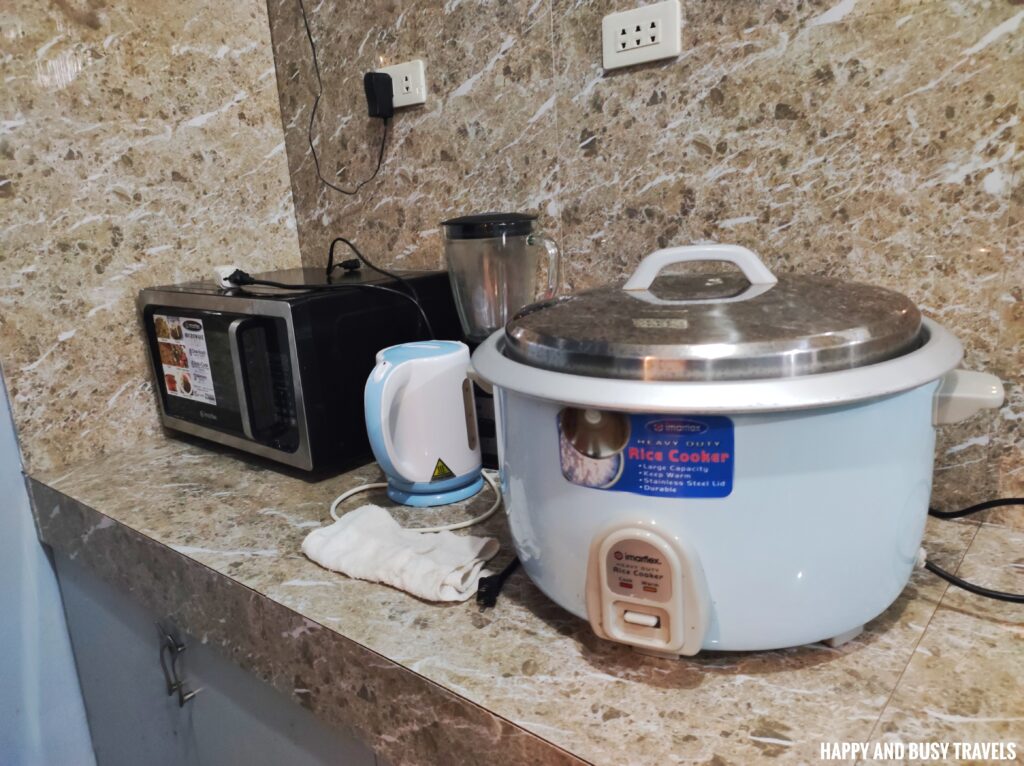 A refrigerator and a water dispenser are also available. There are actually a lot of kitchen appliances that we can use.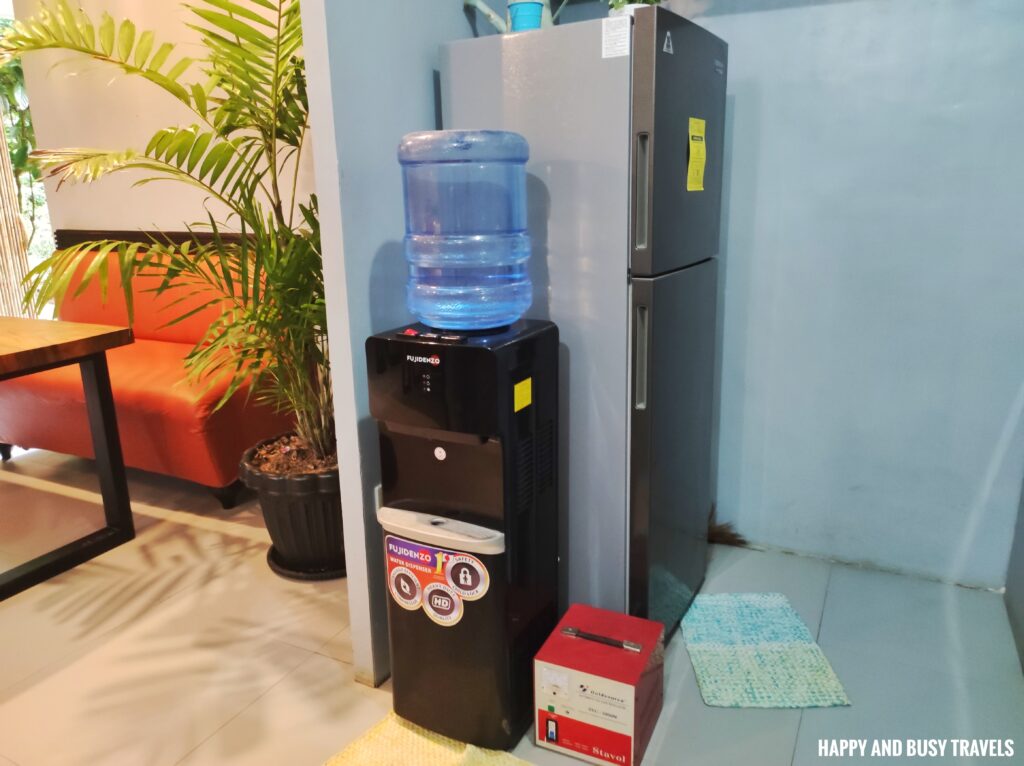 There is also a dirty kitchen just right outside which has a griller.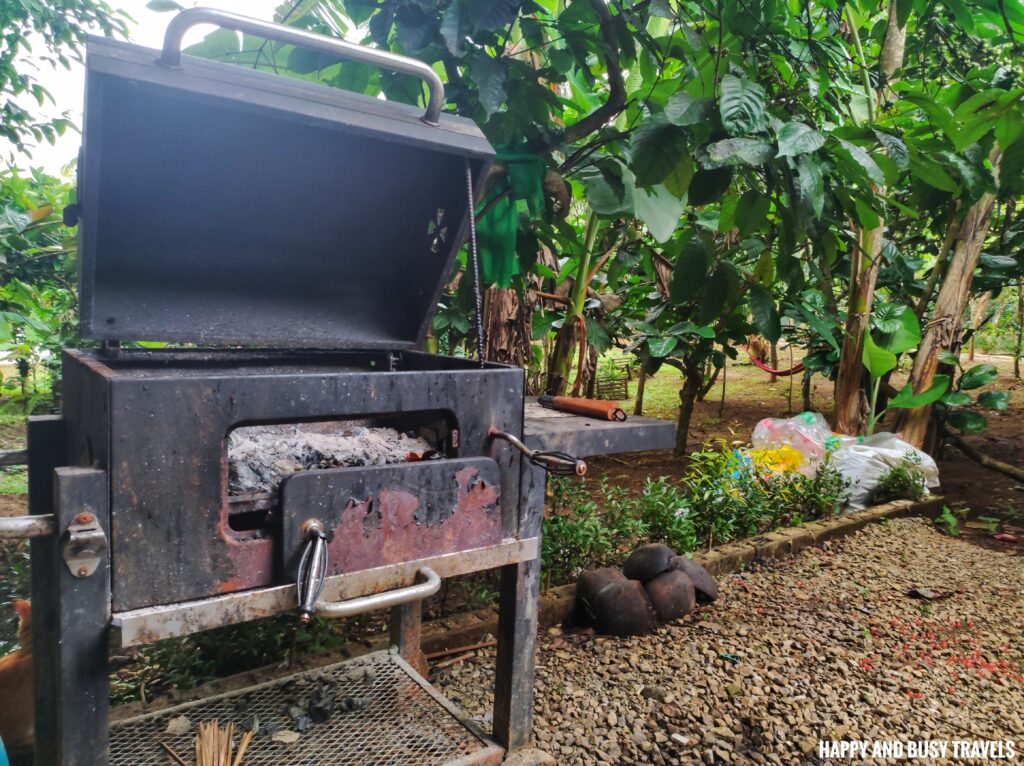 We also didn't have to worry about utensils because they have a complete set.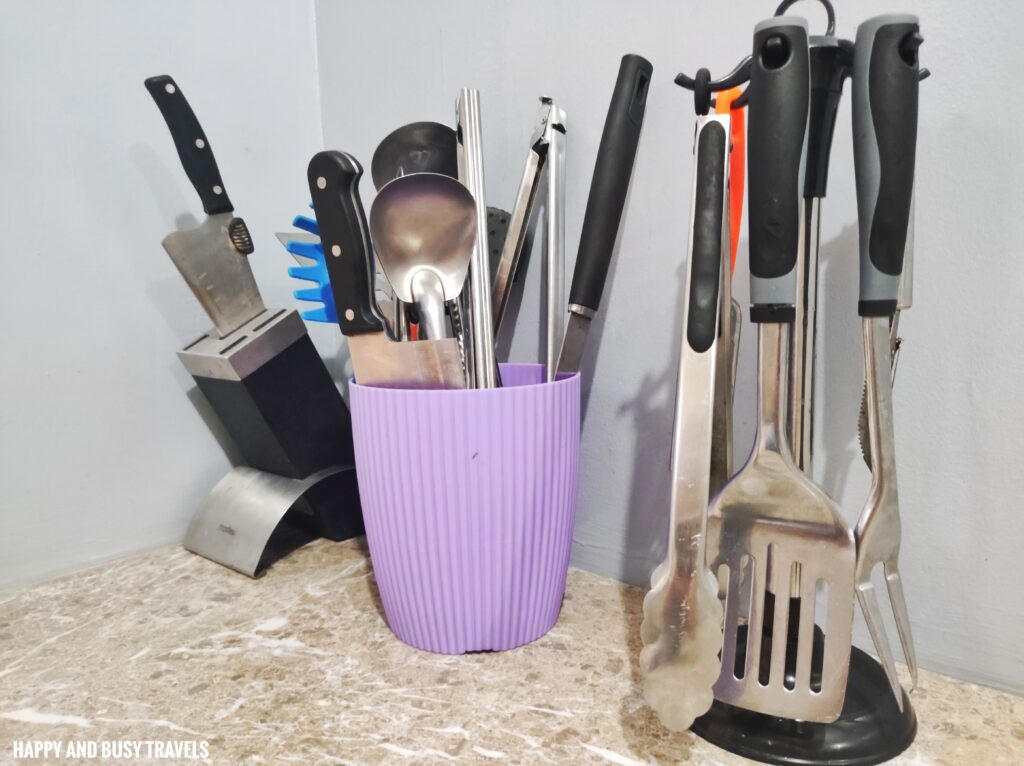 And there are a lot of plates, spoons, forks, and glasses.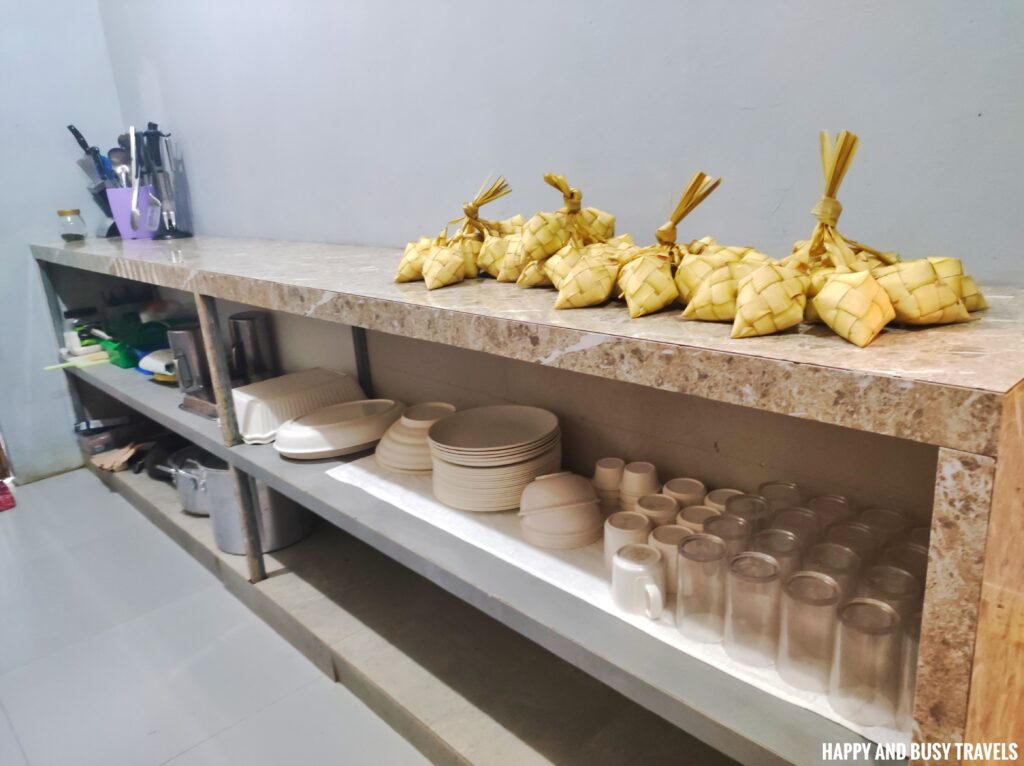 Gazebo
There is a huge area, the gazebo, which can be used as an alternative dining area, or just a relaxing spot.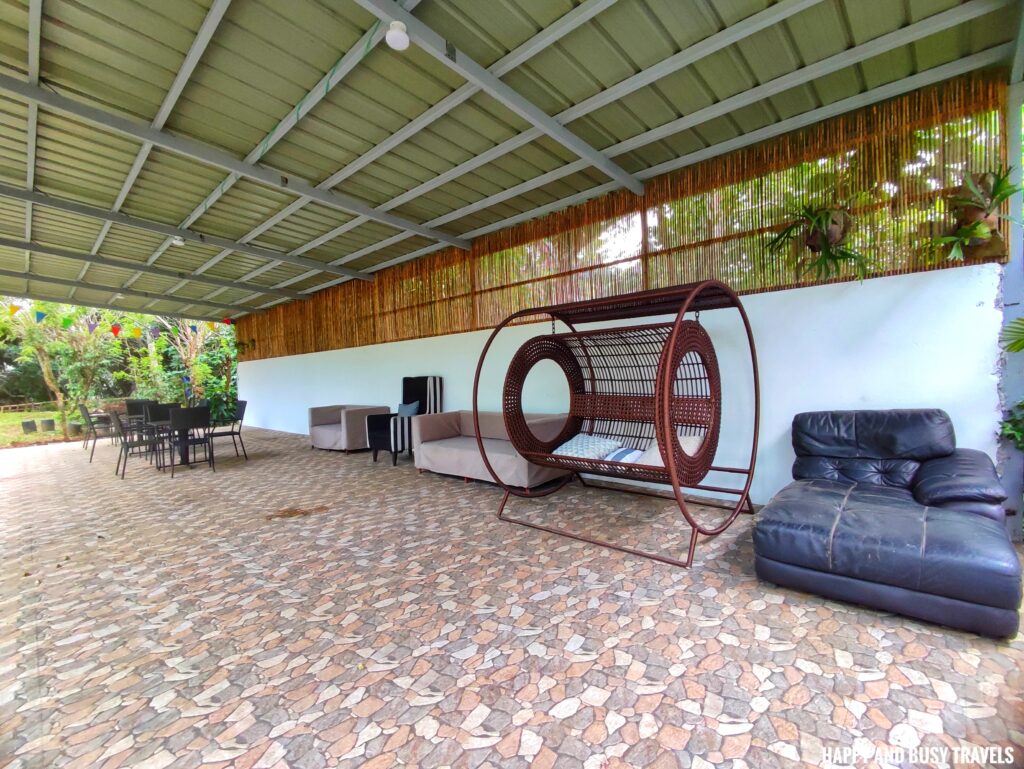 Basketball, Volleyball, and Tennis Court
I am a sporty person, so when I saw the court, I was thrilled!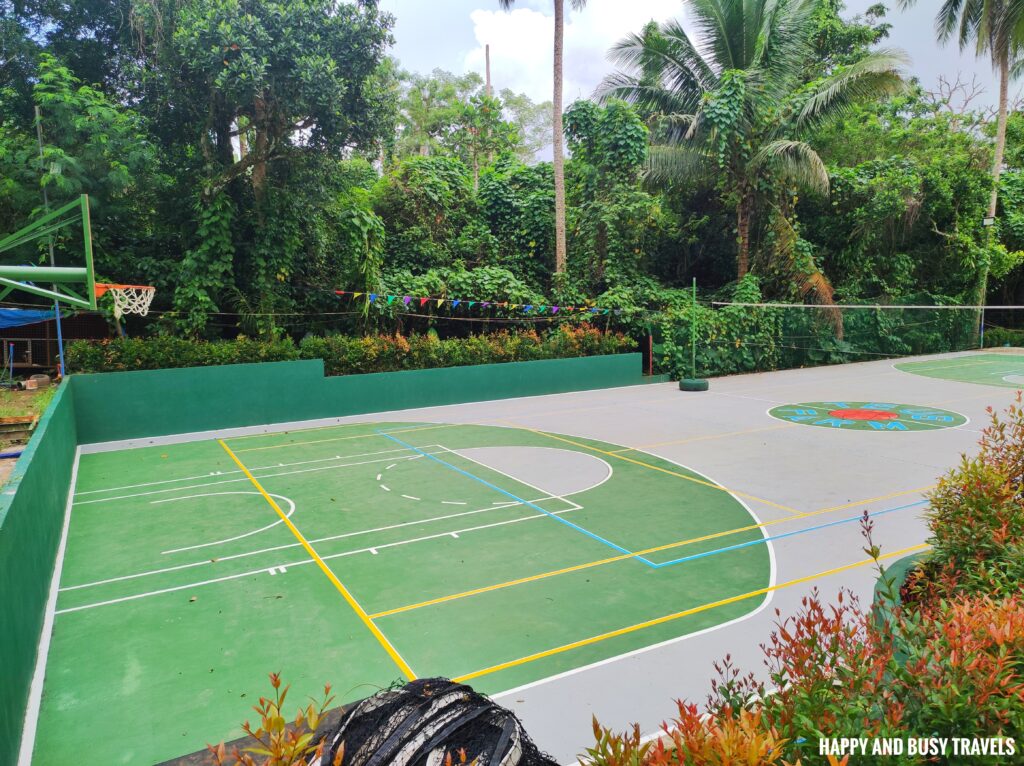 This can be used as a Basketball court…
A Volleyball Court…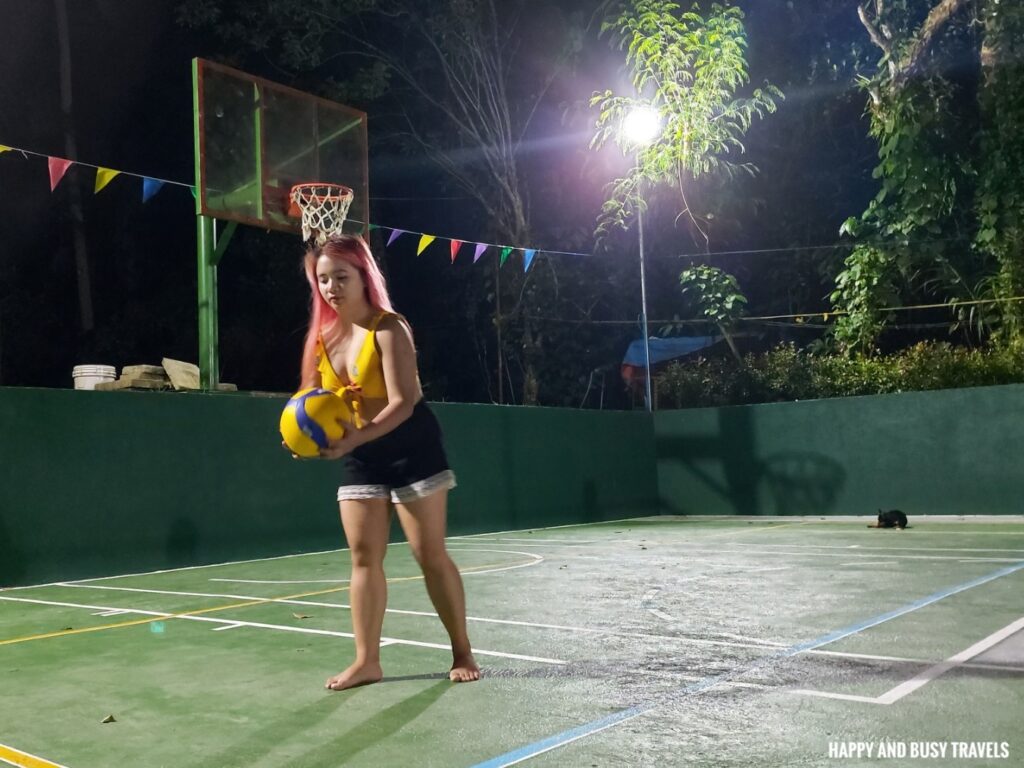 Or even a Tennis Court. It has a lot of lights also at night, so you can enjoy playing even if it is dark.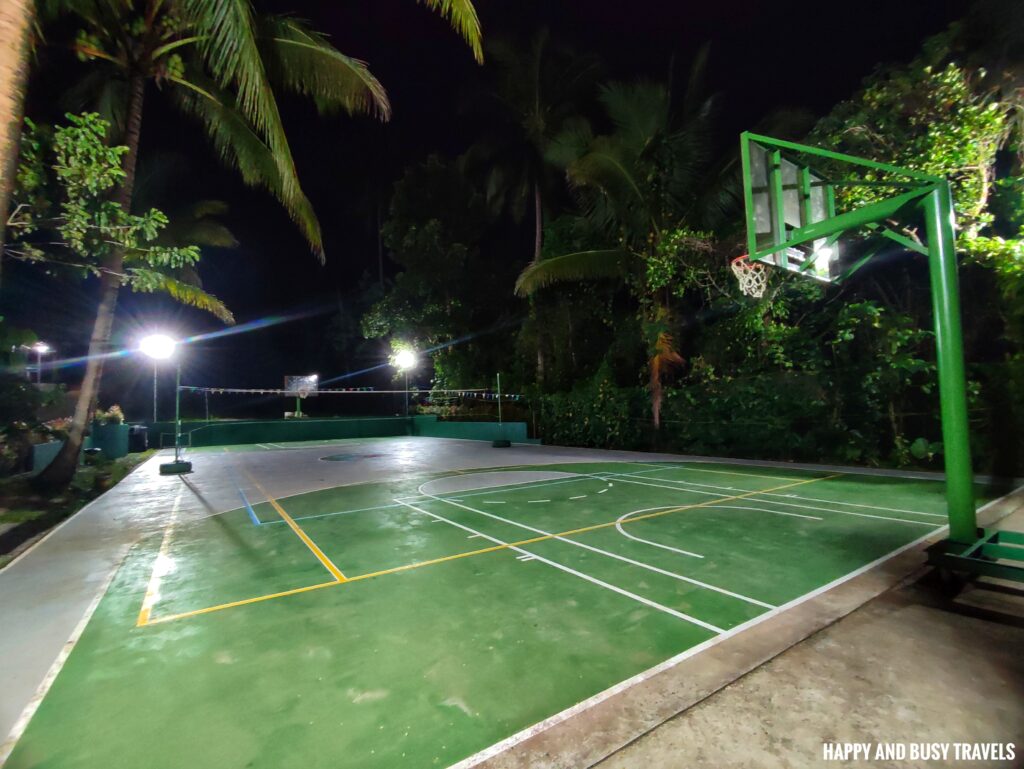 Pool Table
A pool table is also conveniently placed beside the court, so those who enjoy this game can play this too. My brother and I played two rounds before heading to our Volleyball game.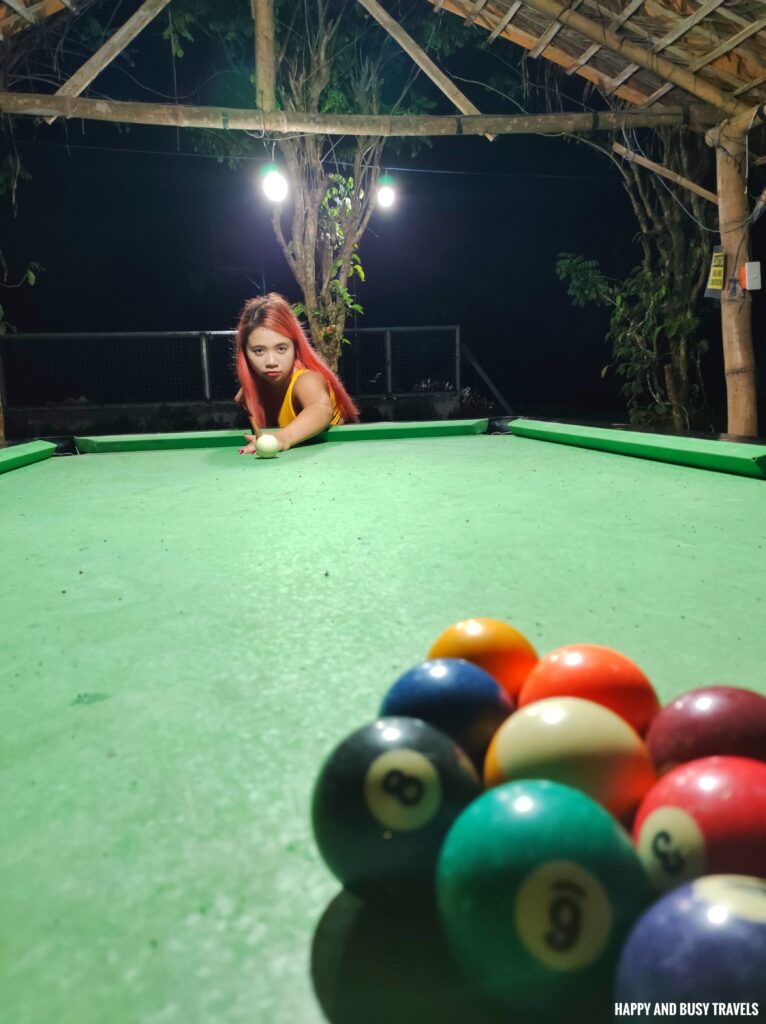 Common Toilet / Pet Friendly
Aside from the private bathrooms in each room, there are common toilets outside, close to the swimming pool and the court. I like this idea because we can pee or poo immediately without going back to the rooms.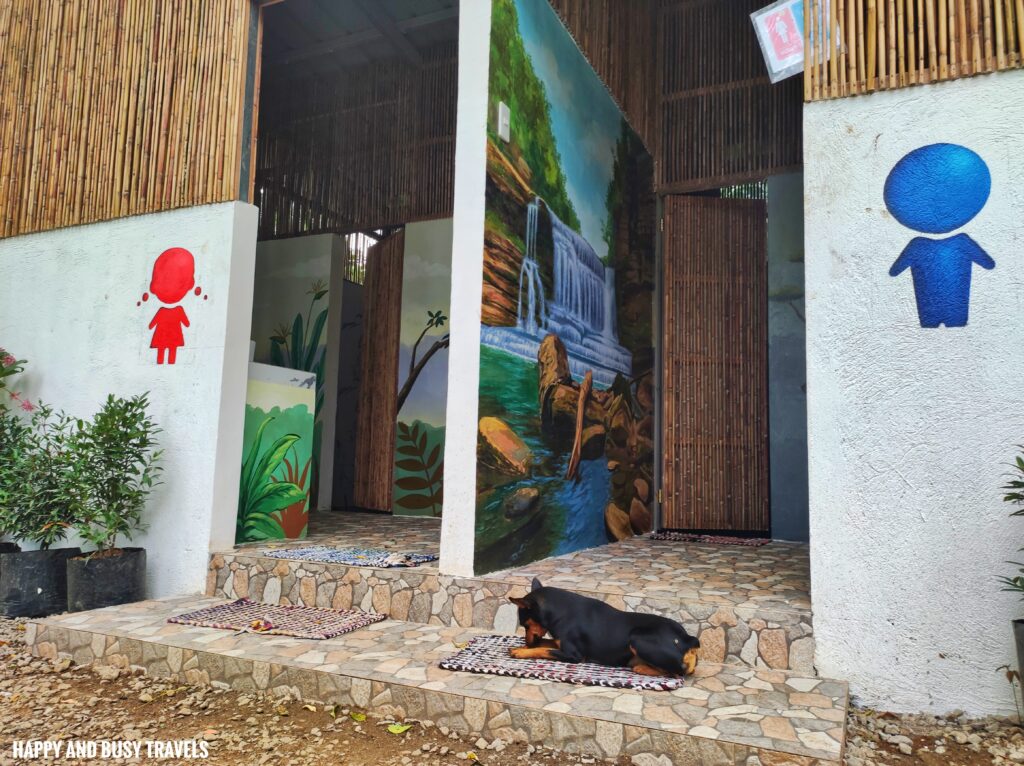 The resort is also pet friendly, so feel free to bring your pets. Just look at the cute dog in the picture above, it is the dog of the owner. The dog is a bit shy but very playful.
Mini Grocery
If ever guests forget anything, there is a mini grocery with a lot of items for sale. There is even a sanitary napkin for sale, which is I think a great idea because sometimes women do not expect to have their period.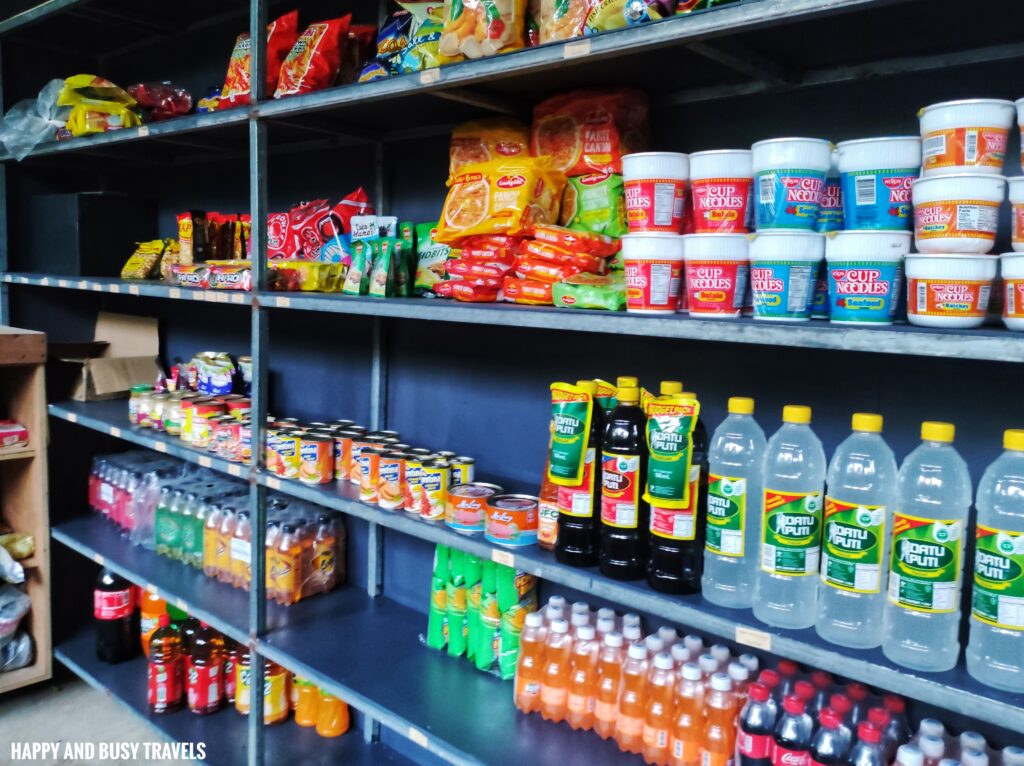 Swimming Pool / Sunbathing Area / Jacuzzi
Here is one of the best amenities in the resort, the swimming pool area.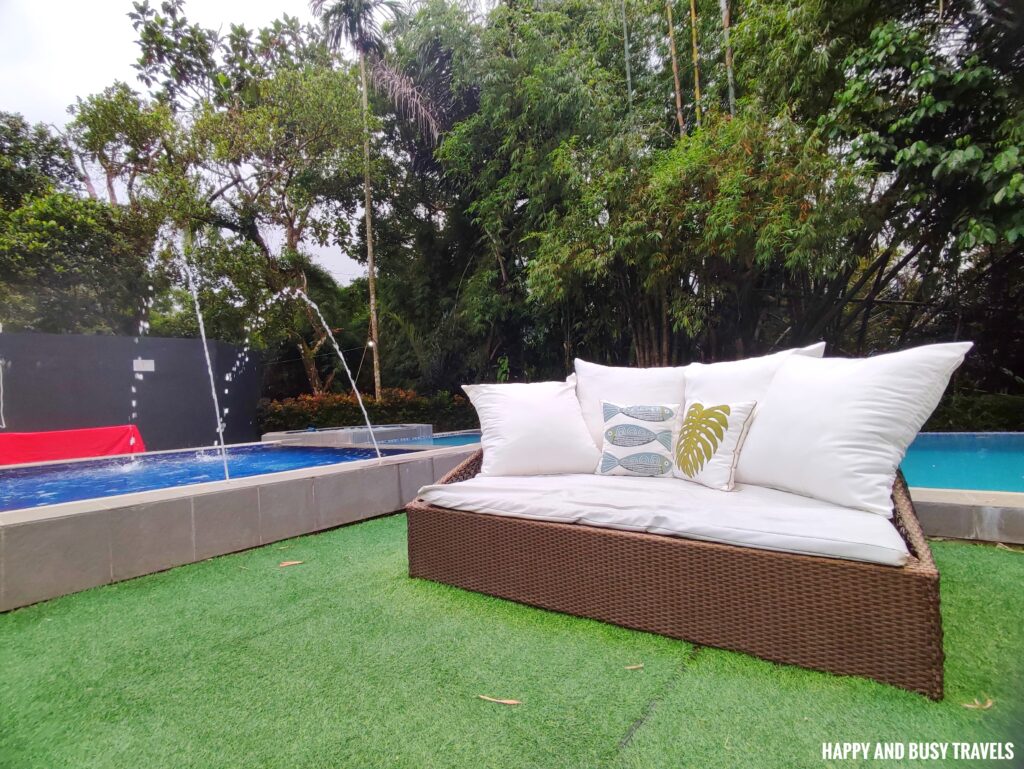 A kiddie pool is available for kids…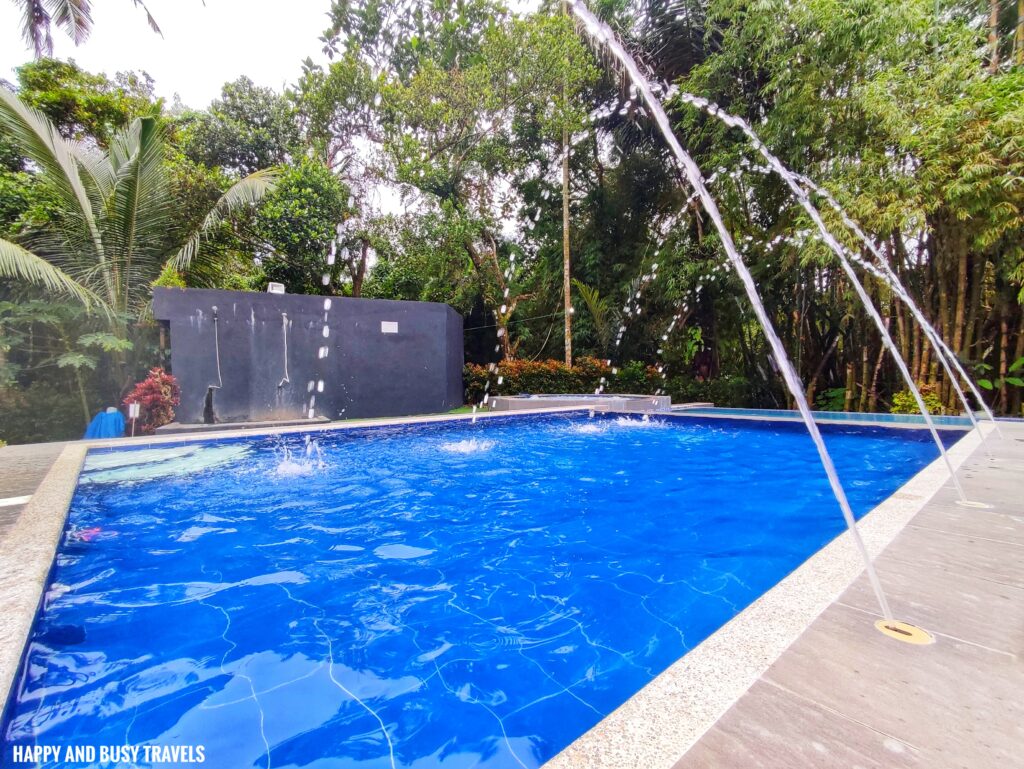 And a full-size pool for adults.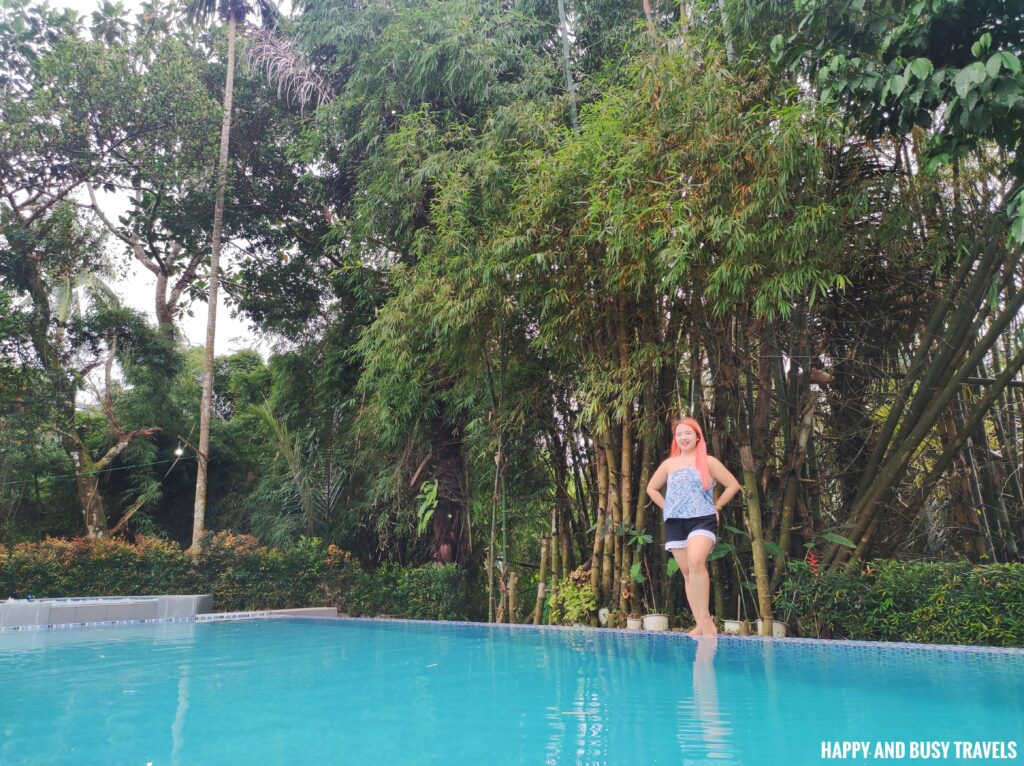 A Jacuzzi is also available, so you can just sit and relax while at the pool.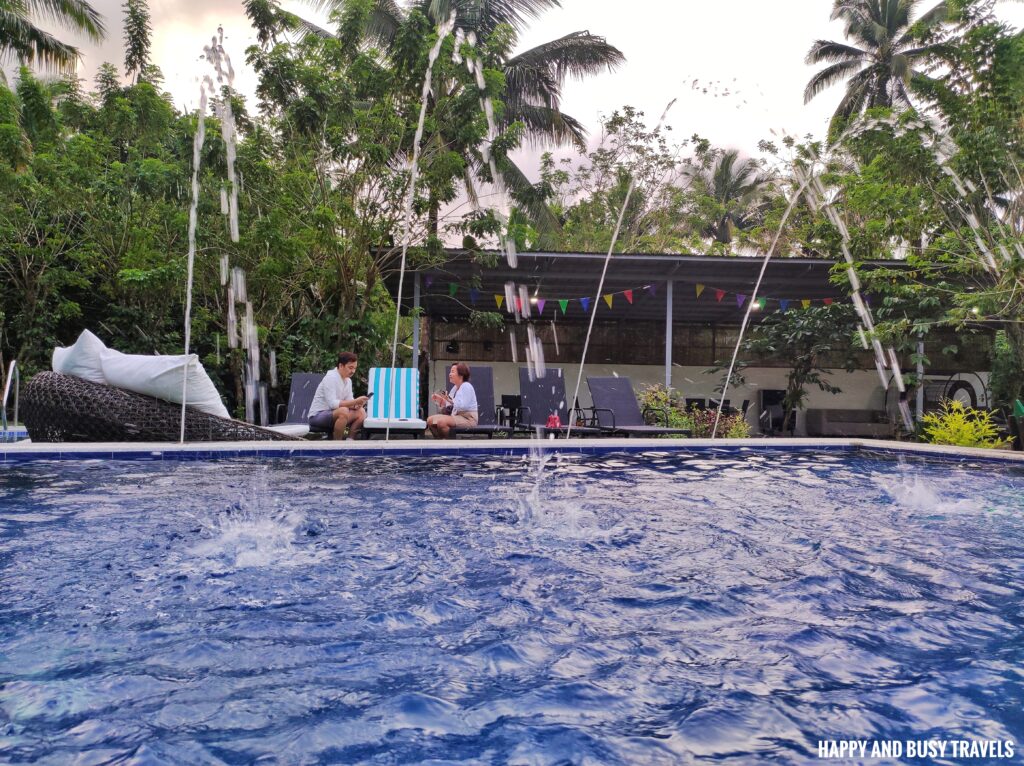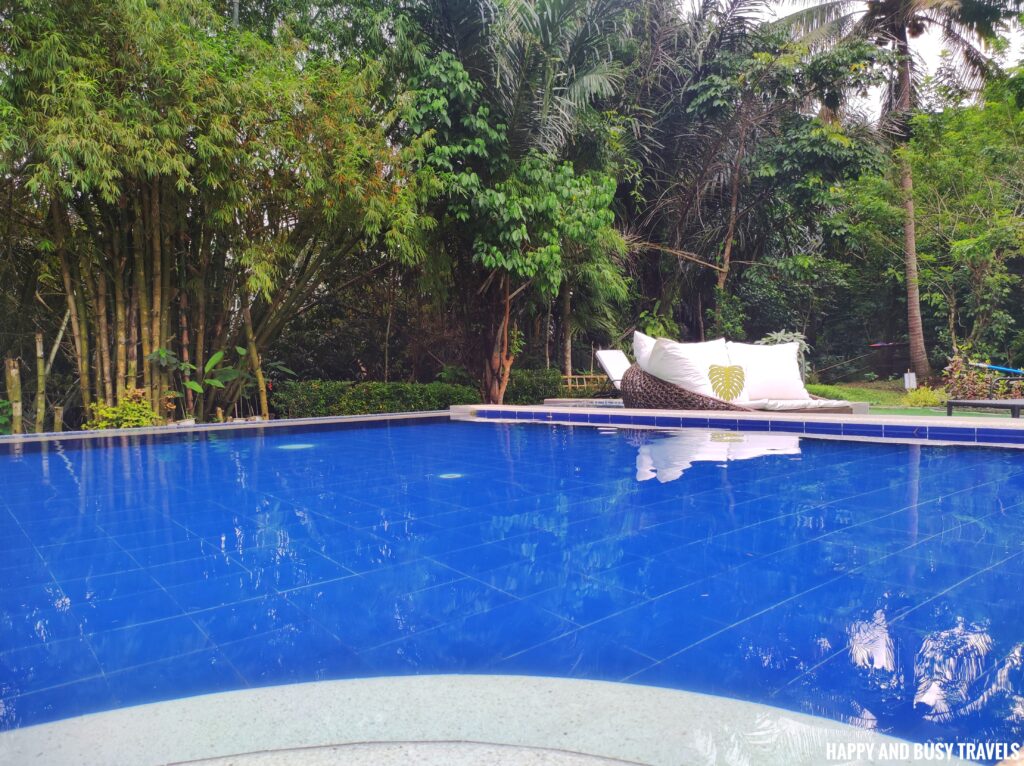 At night, the swimming pool area gets even better, because it has lights that highlighted the best features of the pool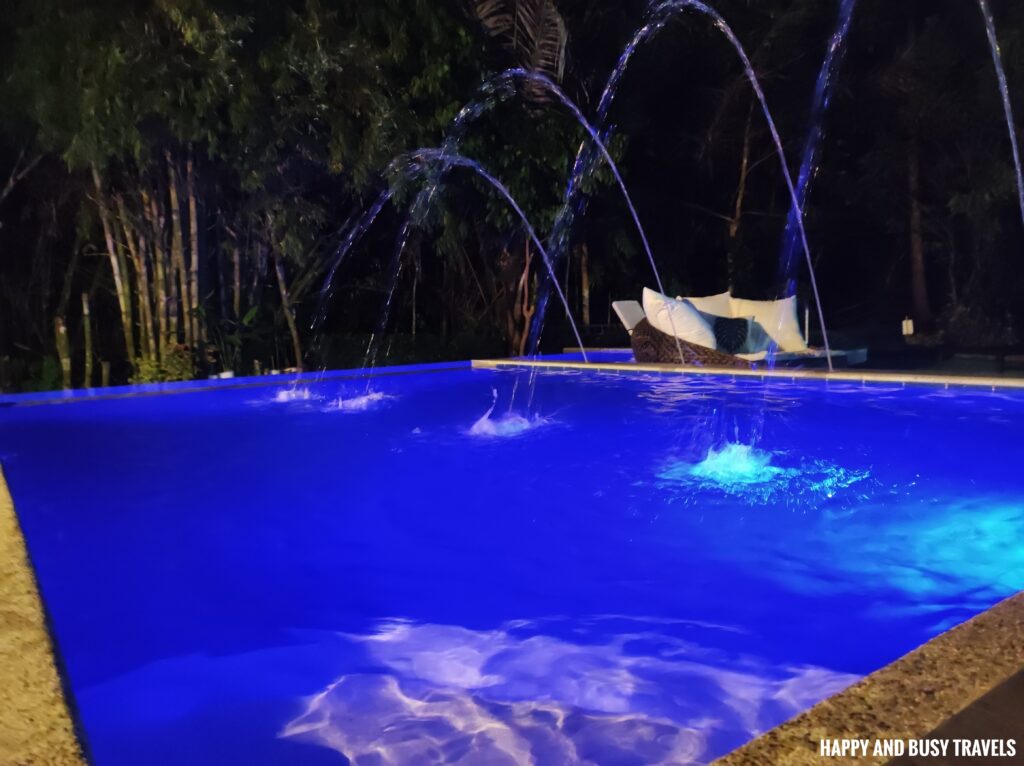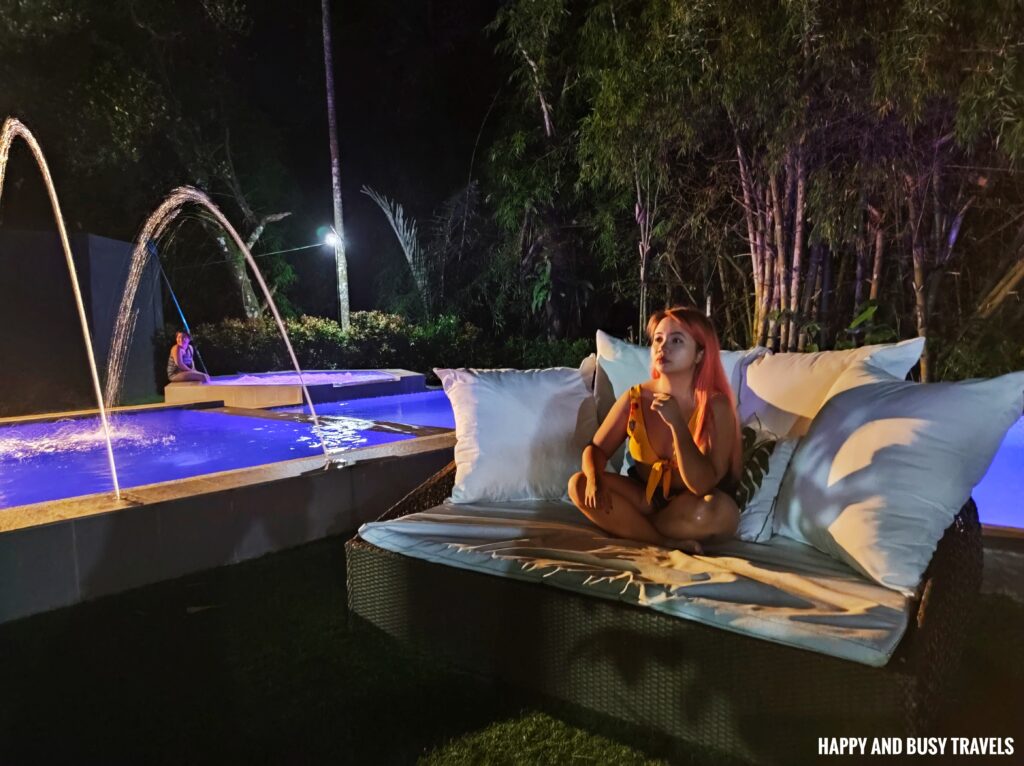 River
There is a nearby river too, but we didn't get to visit it due to the bad weather. But, we will definitely visit it once we come back.
Important Information about Teus Farm and River Stone Resort
Facebook page: Teus Farm and River Stone Resort
Contact Number: 0916 796 8364
Rates: Good for 22 hours for 20 pax
Mon – Thurs: Php 15,000
Fri – Sun: Php 18,000
Additional pax Php 300
Address: Barangay Sta.Theresa, Alfonso, Cavite
Google Maps Link: https://goo.gl/maps/
The link is for Grandfarmers Farm only because the road going to the resort is not yet on Google Maps.
How to Book?
Just contact the Facebook page, or the contact numbers mentioned above.
How to go to Teus Farm and River Stone Resort?
Via Private Car – Google Maps or Waze
Search for "GrandFarmers Farm, Alfonso, Cavite"
Once you are in GrandFarmers Farm, go straight down to Kaytayo Road
Then, stop at Teus Farm (Brown Gate and Green Walls)
Via Private Car – Detailed Directions
From Tagaytay City, pass along Tagaytay Nasugbu Highway up to Amuyong-Kaytitinga Road(after TwinLakes)
Go straight down to the Kaytitinga Elementary School intersection
Turn right in Kaytitinga-Sinaliw Road
Go straight down to Brgy. Sta.Theresa
Turn left in Sta. Theresa Pulyok Road
Turn left to Kaytayo Road with color orange waiting shed with signage "Teus Farm This Way"
Go straight down to Kaytayo Road
Stop at Teus Farm(Brown Gate and Green Walls)
Via Public Transportation
From Manila ride a bus going to Alfonso Town Plaza
Go down to Alfonso Terminal
Ride a tricycle designated to Sta. Theresa Pulyok
Tell the driver to drop you off at Teus Farm
Happy and Busy's Smileys for Teus Farm and River Stone Resort
Overall, we enjoyed our stay and I think an overnight stay is not enough. haha I want to come back and bring my family and more friends. The rate of the resort is very, VERY, affordable compared to other resorts. They have a lot of features and amenities and the resort is very well maintained.
Cleanliness
Facilities
Service
Value for money

Perfect! I can even give them more smileys. haha
Location 
Ambiance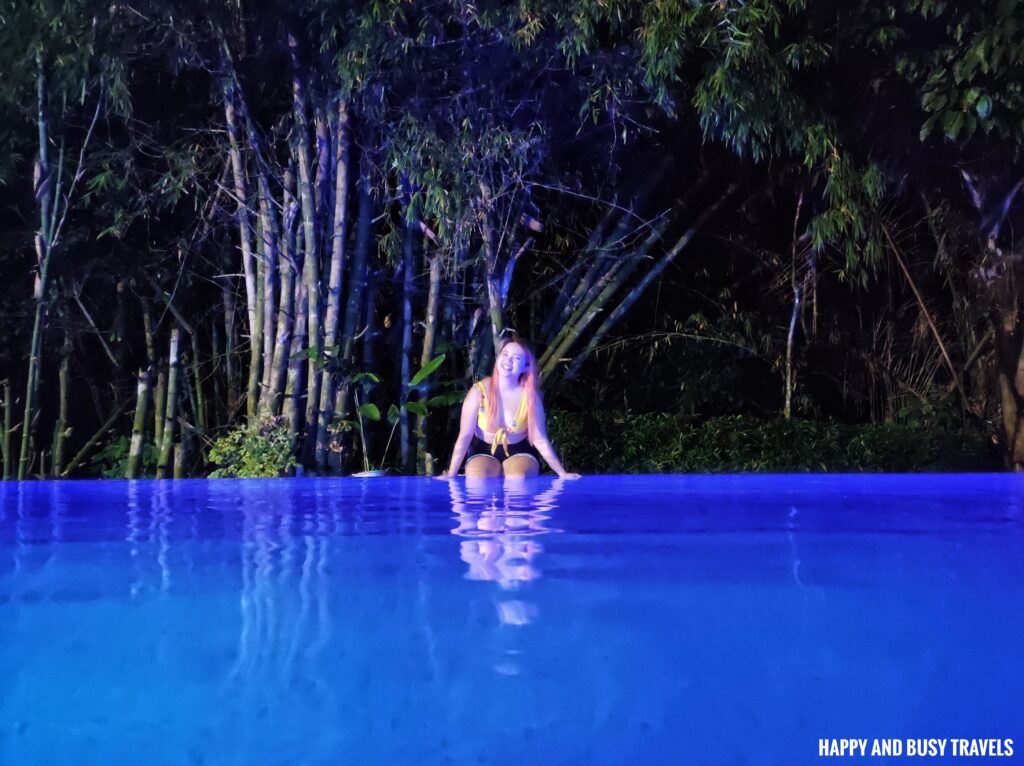 More exciting hotel reviews are at https://happyandbusytravels.com/category/hotels/ so do not forget to check it out!
Like! Follow! Subscribe! to our social media accounts: