The Queen's Gambit Review
Netflix has successfully made a boring game very entertaining! The Queen's Gambit is another outstanding original series. It is all about chess and the struggles of Beth Harmon on how to succeed with the sport and in life.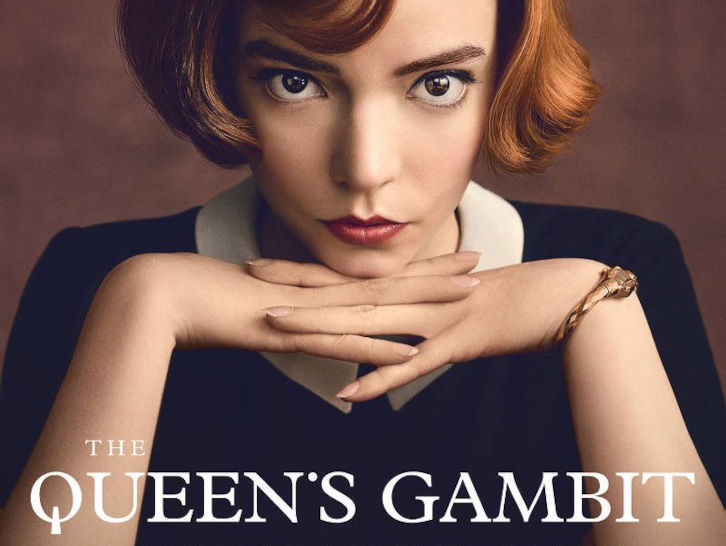 I know you are thinking that "ohh chess, it's so boring" but no! Netflix made it exciting,  For people who are not into board games like me, we know how to play chess but we are not experts. So, when you tell me anything about chess my mind disappears.
Beware: There are a few spoilers ahead!
The Queen's Gambit Main Cast
| | | |
| --- | --- | --- |
| Actor/ Actress' Name | Name in the series | Role |
| Anya Taylor-Joy | Elizabeth Harmon (Beth) | Main Character |
| Isla Johnston | Young Beth Harmon | |
| Annabeth Kelly | Five Year old Beth | |
| Chloe Pirrie | Alice Harmon | Biological Mom |
| Bill Camp | Mr Shaibel | Janitor/ Coach |
| Marielle Heller | Alma Wheatley | Adoptive Mom |
| Marcin Dorocinski | Vasily Borgov | Russian – Best Chess Player |
| Matthew Dennis Lewis | Mat | Twin |
| Russell Dennis Lewis | Mike | Twin |
| Thomas Brodie-Sangster | Benny Watts | USA's Chess champion |
| Moses Ingram | Jolene | Bestfriend in the orphanage |
| Harry Melling | Harry Beltik | Kentucky's Chess champion |
| Jacob Fortune-Lloyd | D.L. Townes | Love interest |
Setting – The Queen's Gambit
I love how the series brought us back in the 1960s wherein women are not yet recognized to do such great things.
Style – The Queen's Gambit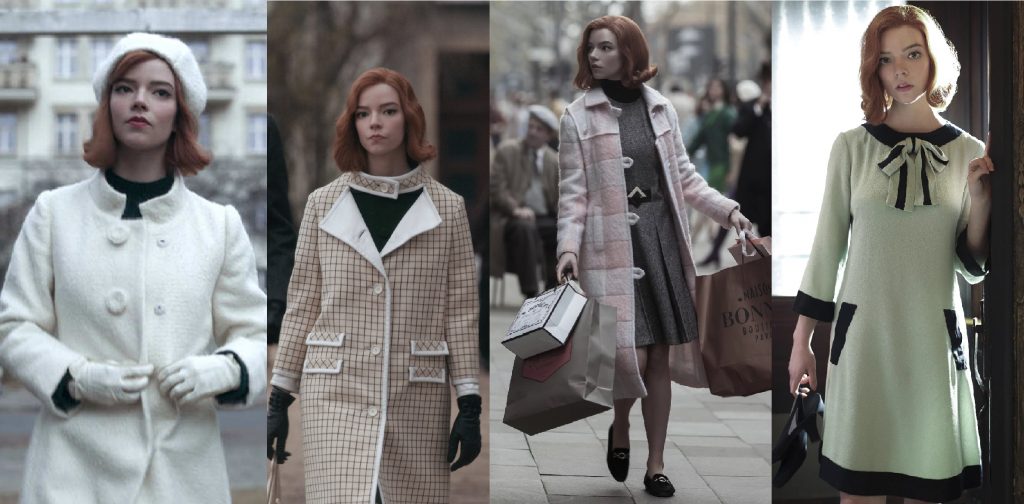 As soon as the series go on, the style of Beth Harmon also grows! I love how she was very stylish! I even wanted to open my cabinet of scarves so I can use it as a headscarf.
When she was a child, of course she doesn't have the money so she had to use whatever was given.
But when she started winning and getting prize money, she started investing on herself.
Kudos to the styling team!
By the way, I just can't understand the style of Benny Watts, a cowboy leaving in NYC.
Elizabeth Harmon's Childhood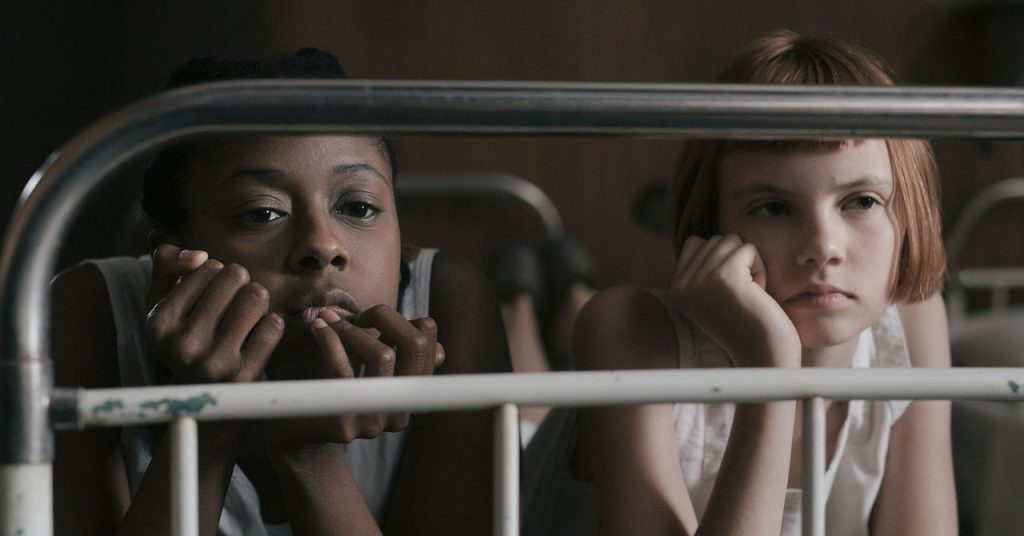 Losing a parent or both parents during childhood is a common scene in movies. But, when she discovered chess from Ms. Shaibel, the series started to be intriguing. She had the talent and the ambition. But an addiction which started forced her to stop playing chess.
Elizabeth Harmon's Success in Chess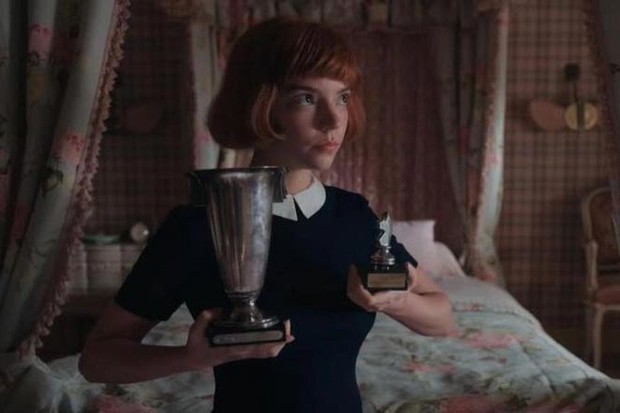 She was adopted by the Wheatleys from the orphanage. But she still can't play chess. Using her urge to join chess competitions, she did everything to join her first contest. Mr. Shaibel helped her again here.
It was nice that the first person who helped her, even helped here more.
After her first competition, she earned $100 and became well known. Alma Wheatley, saw this an opportunity so she inspired Beth to pursue Chess.
At first I though Ms. Wheatley will just use Beth's talent to gain money, but nope. Beth is like a true daughter to her.
More Competitions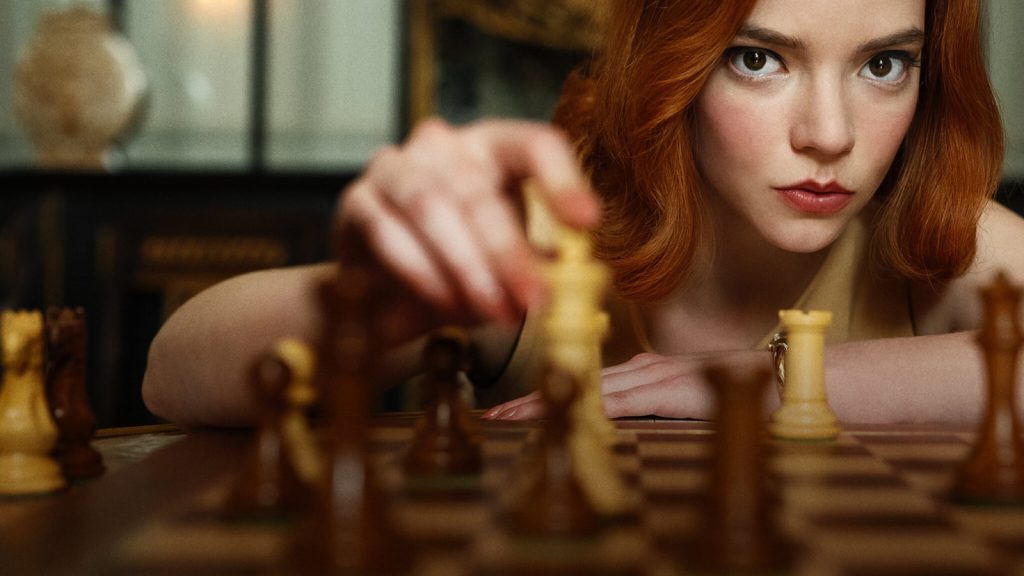 As Beth grows and join more competition, she has became very well known and at the same time her dedication for Chess has grown.
She doesn't want to loose, but she lost to one of her greatest opponents.
These type of scenes is also common, but I don't know how Netflix has made everything so intriguing and kept our interest grow.
Elizabeth Harmon's Downfall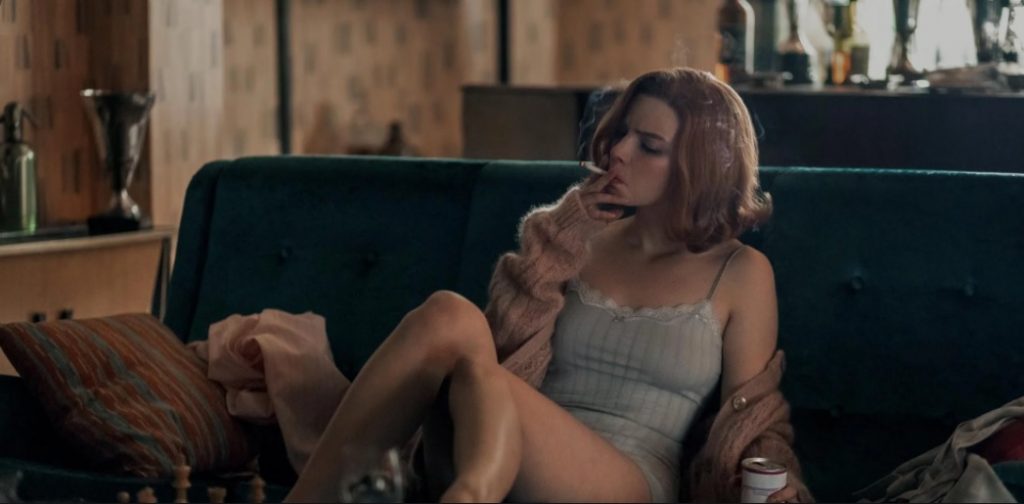 Together with the death of her adoptive mom, and her addiction, she has started to downfall. Luckily her friends are there to help and catch her. Plus, she went back to where everything started and it gave her the motivation to go back up.
With everything that we do, we know that we can do it alone. But, it is very helpful that someone is there to help us.
Championship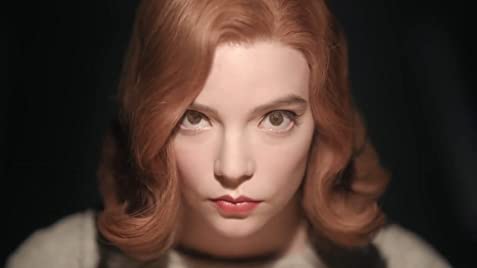 Finally, Beth has outgrown her addiction and just focused on the game. With this she reached her goal.
She was the best chess player, plus she is a woman.
Happy and Busy Travel's Smileys for The Queen's Gambit

We are giving it 4 smileys because we loved it so much that we finished everything in one seating. There are scenes or events which are common but Netflix has made us watch it even more. Even though we can't understand everything in Chess, it's like we are a part of the game.
More movie reviews at: https://happyandbusytravels.com/category/movies/