The Reef Panglao, Bohol
After a fun adventurous day from the north of Bohol island, Busy and I went to The Reef Panglao, Bohol to have dinner. This is a bar and restaurant that specializes in Pizzas and drinks.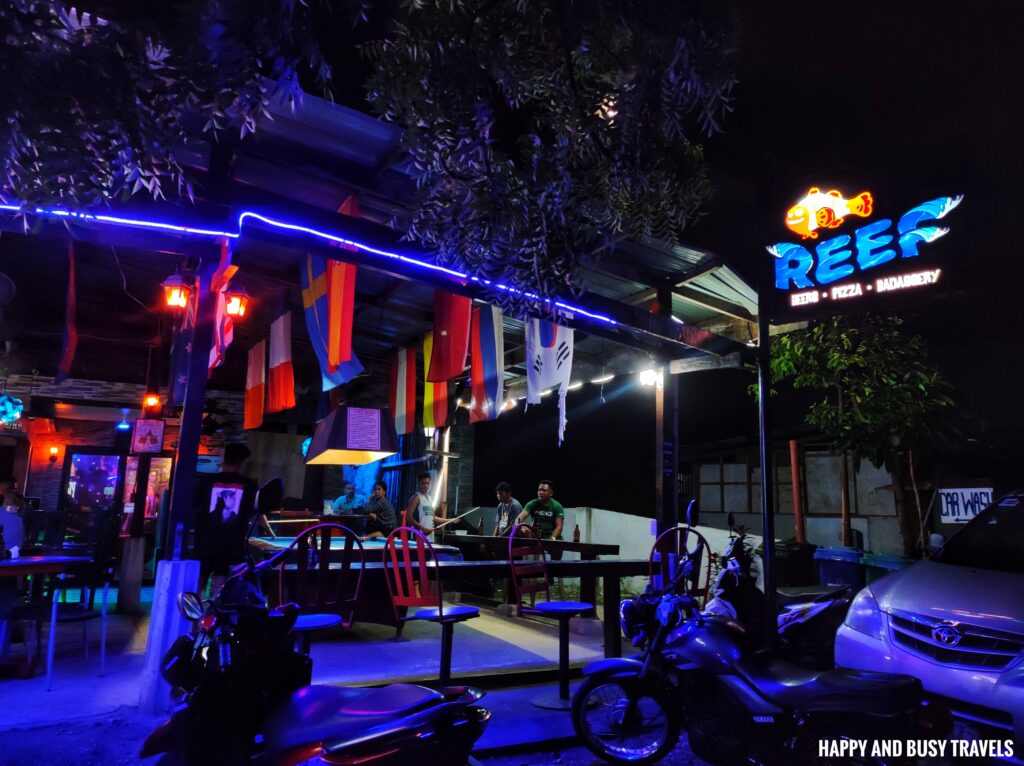 Important Information
Facebook: The Reef
Operating Hours: 3 PM – 2AM
Telephone Number: 0963 645 5650
Email address: [email protected]
Payment Options: Cash, Credit Card
Dining Options: Dine In, Take out, and Delivery
Address: Daorong Blvd, Panglao, Bohol
Google Maps Link: https://goo.gl/maps/
Inside The Reef
The restaurant can be easily seen from the road because it is fully lit, plus there are signages.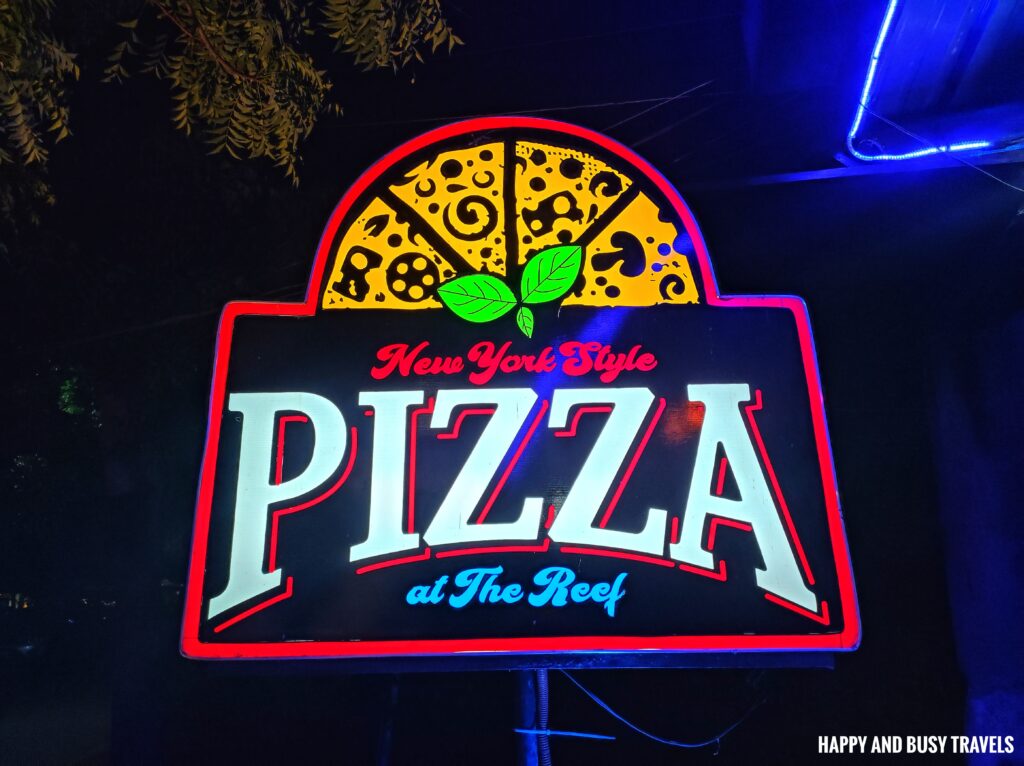 Customers can choose between outdoor seating and air-conditioned seating. So, we choose to seat in the air-conditioned area.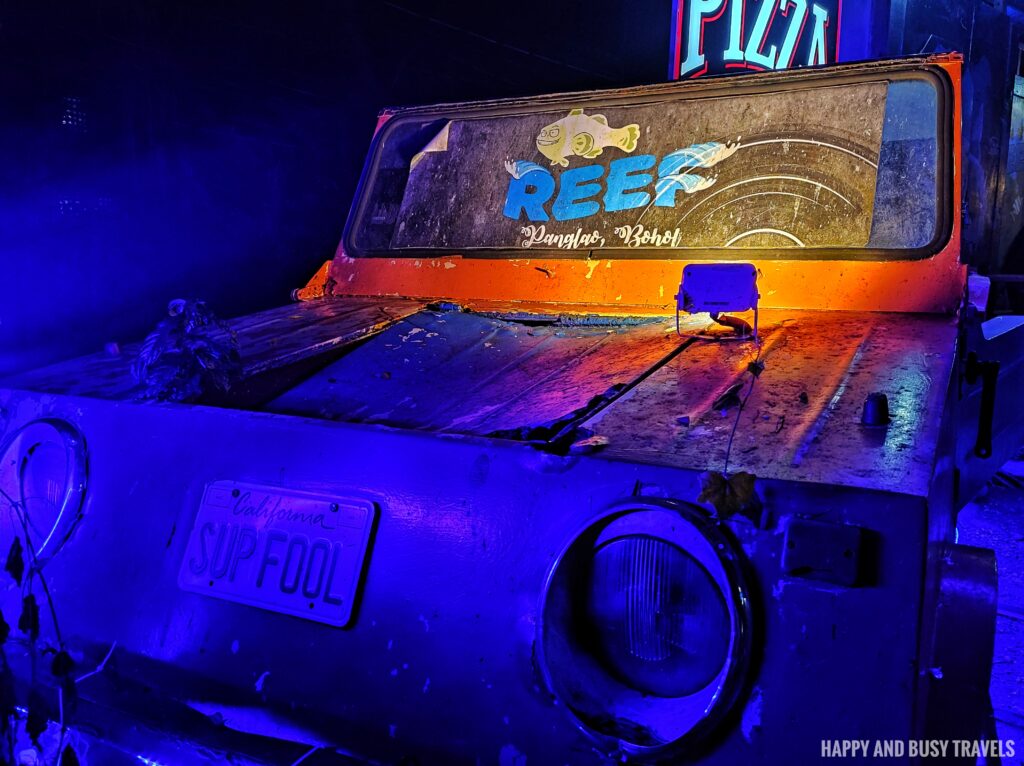 The whole restaurant looks like, of course, under the sea, along the reef.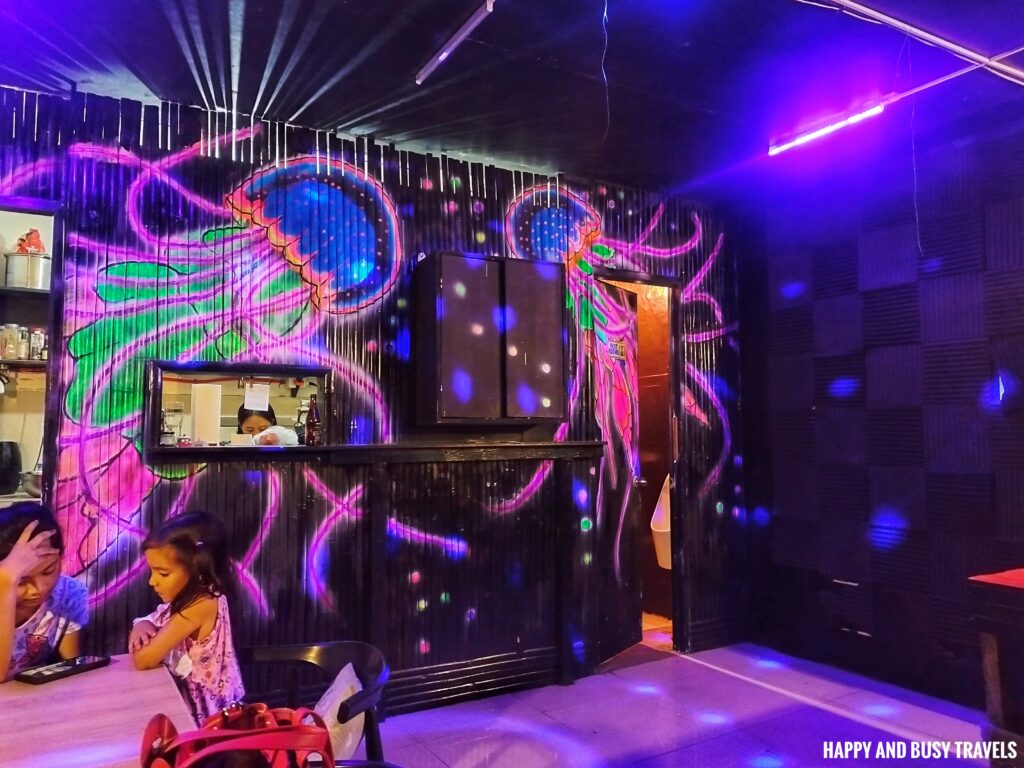 There is also a billiard table which customers can use.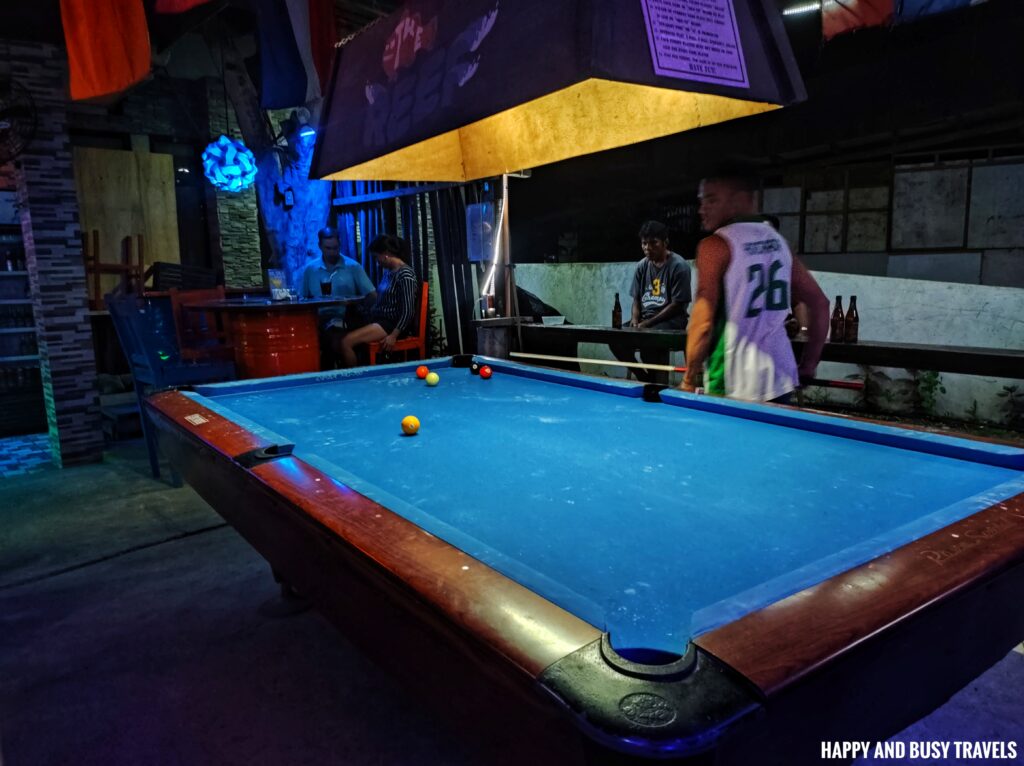 What to Order in The Reef Panglao?
Their menu may have a few choices of food, but everything that we ordered tasted good. We'll show you what did we order, so you can order them too.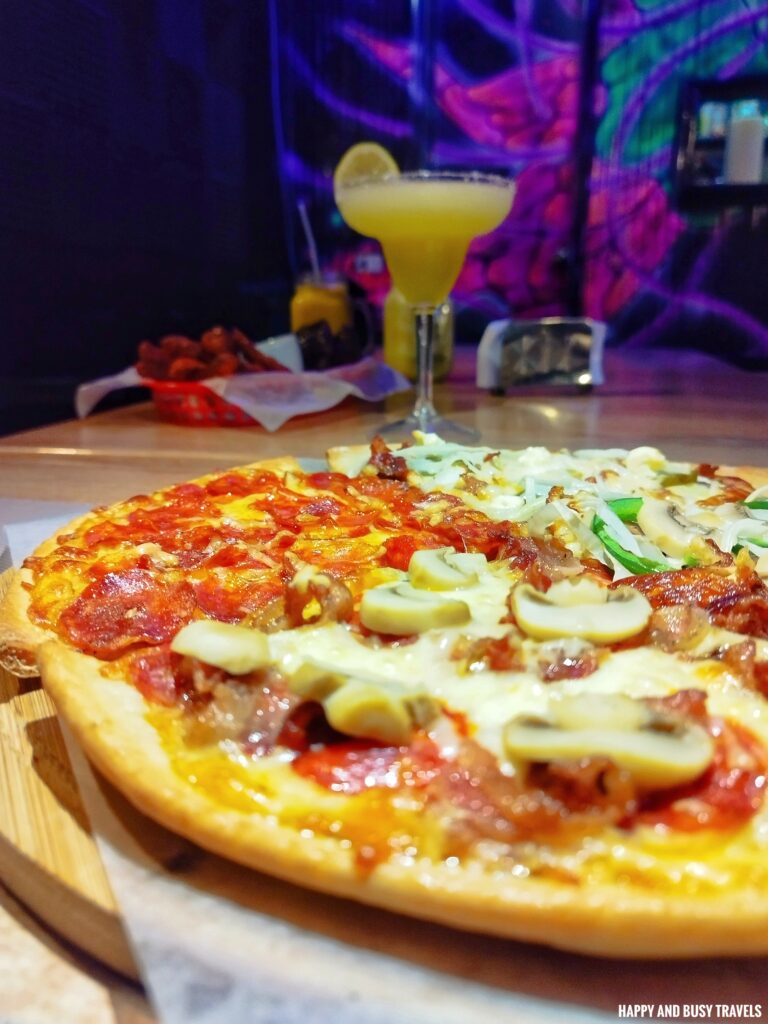 Chicken Wings
They serve good chicken wings here, so we tried it. At first glance, I instantly like it because it has a lot of coating. Hehehe Oh yes, I like coating on my fried chicken.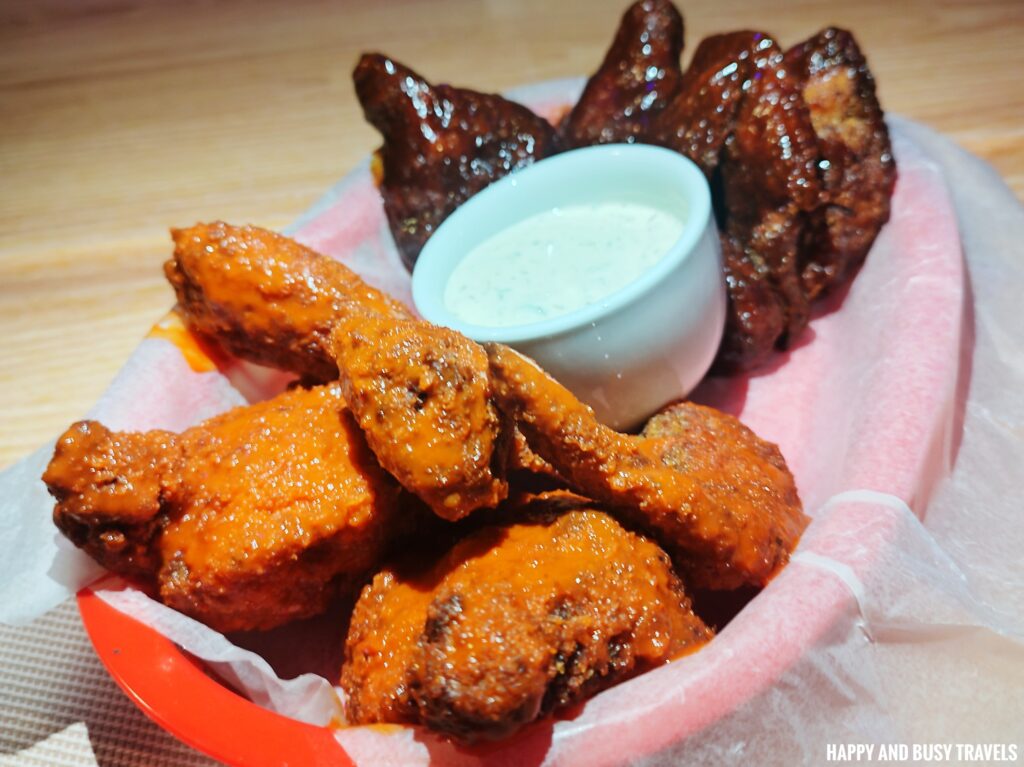 Here is the classic Hot Buffalo Wings, which tastes good and a bit spicy.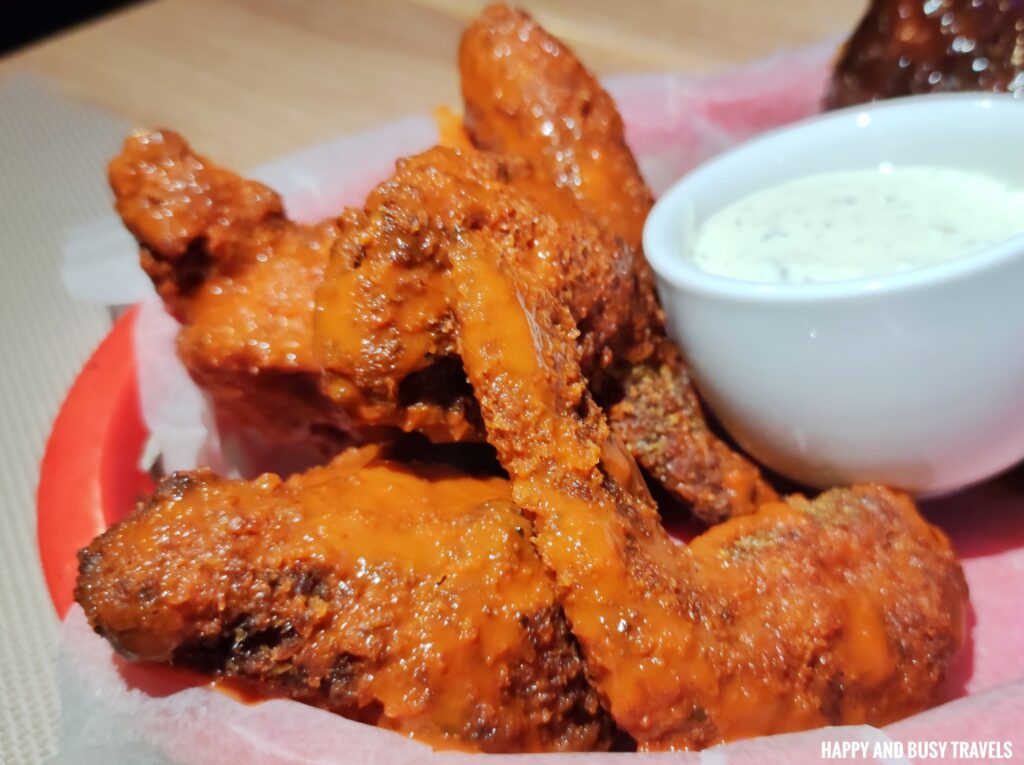 Then, here is the BBQ flavor, which tastes good too. It is a bit sweet, like the usual Filipino BBQ.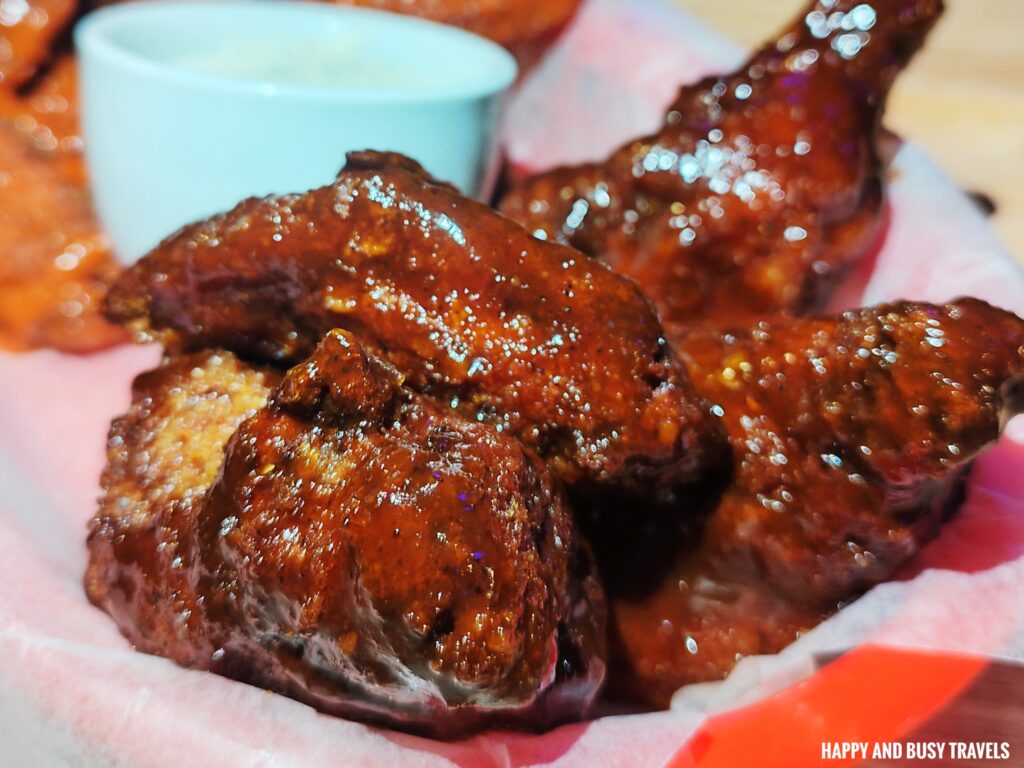 Ragin Cajun Fries
We love their fries! It is covered in a lot of cheese, sauce, and Japaleno. It is spicy but tastes good!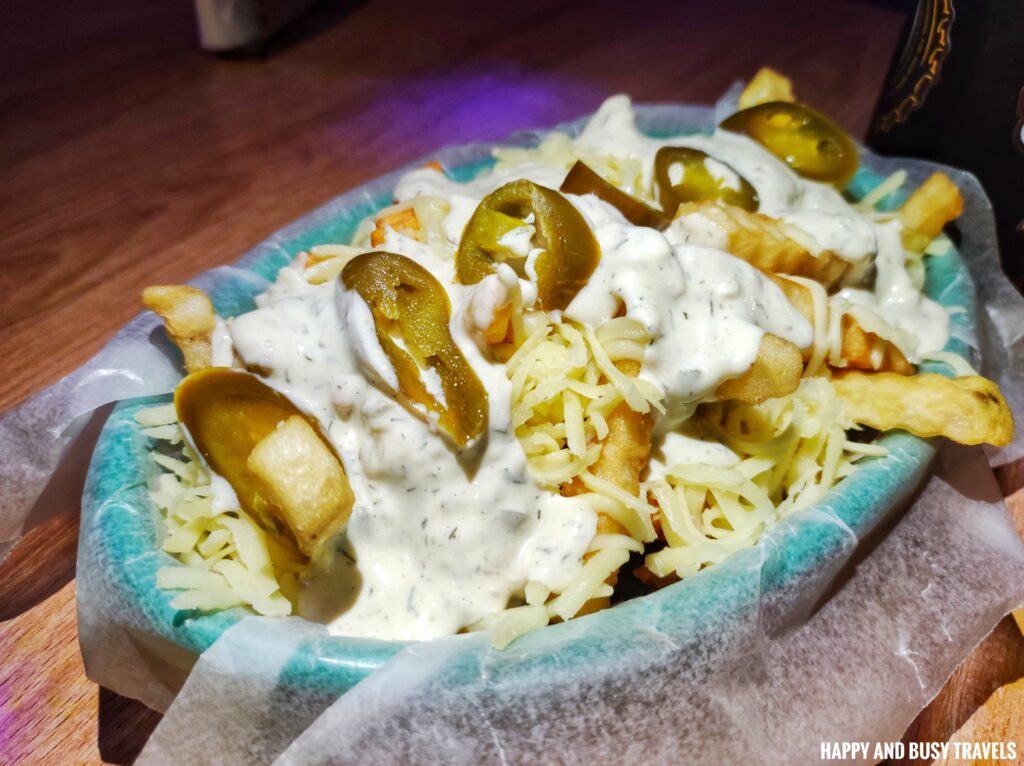 Pizzas
There are eight flavors of pizza, you can order a whole pizza, or a jumbo slice so you can taste all of the flavors.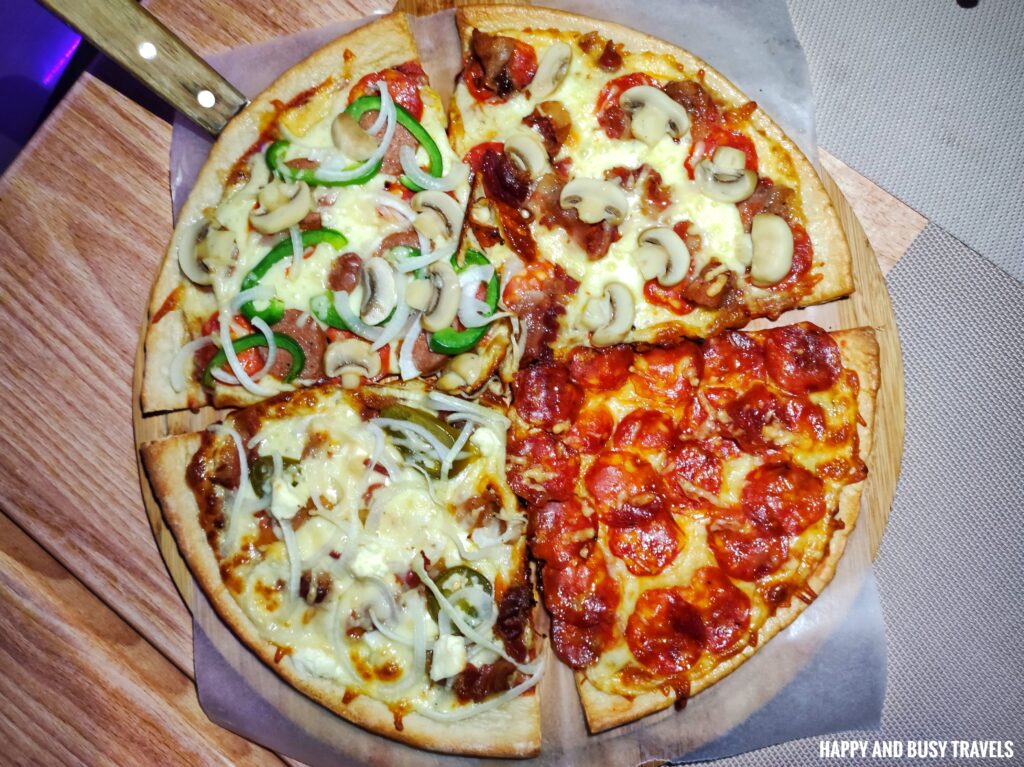 We were excited when we saw the pizza because there is a lot of toppings per flavor. It's kinda hard to choose what flavor shall we eat first.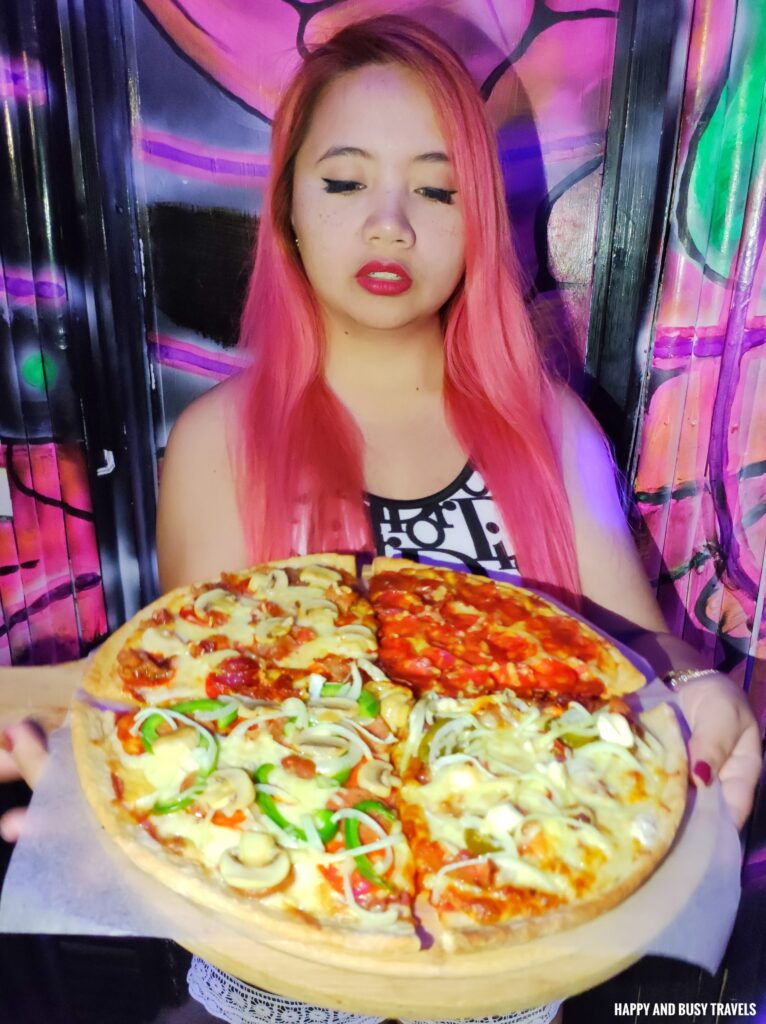 Double Pepperoni Pizza
Here is one of their classic flavors, Pepperoni. It is composed of Pepperoni, Mozzarella, and Parmesan. It tasted good just like the regular Pepperoni pizza, but better.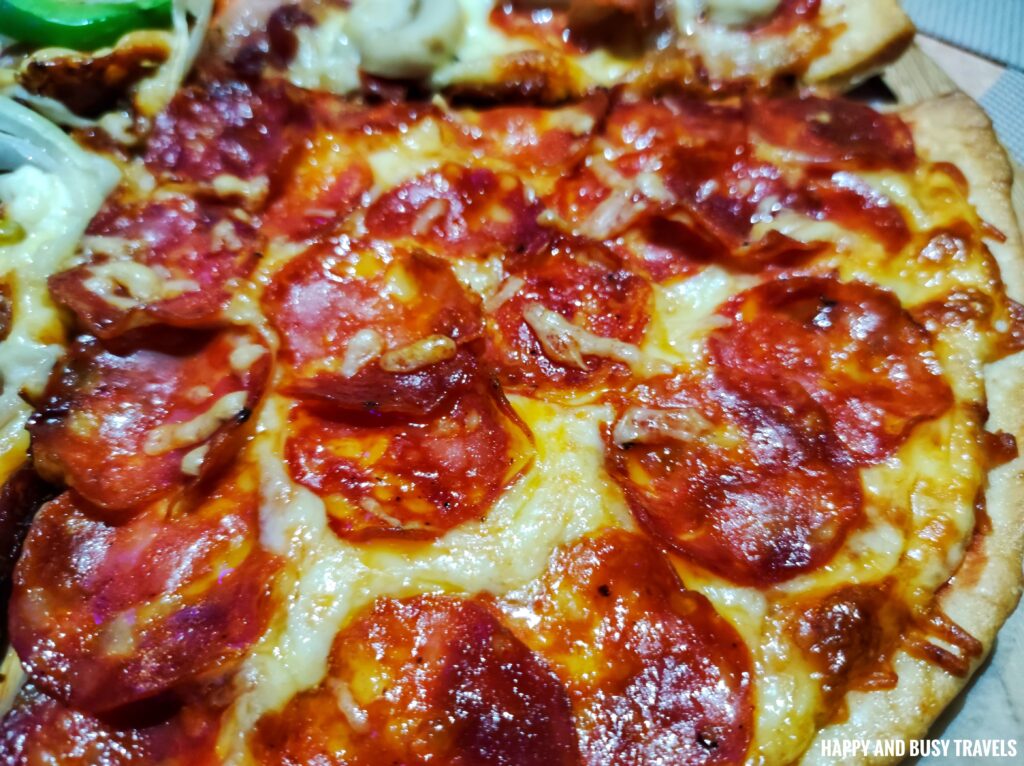 Supreme Pizza
This one is composed of Pepperoni, Sausage, Mushroom, Sweet Pepper, Onion, and Mozzarella. It tasted good, we tasted the sausage with a little bit sweet kick due to the sweet pepper.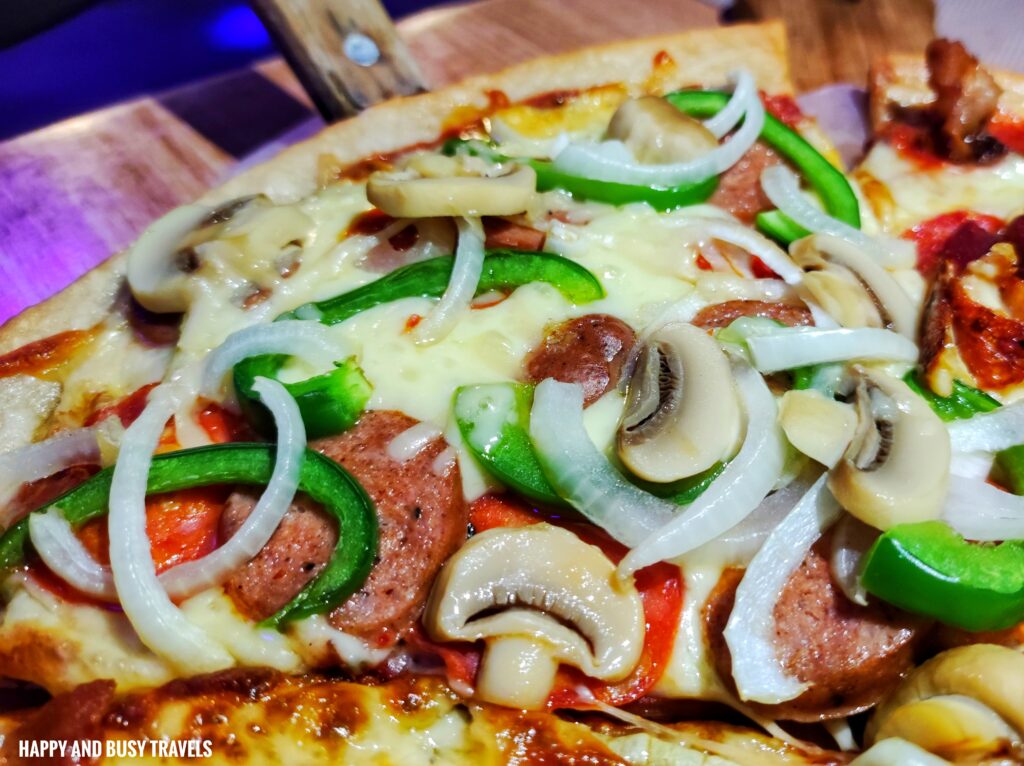 The Popper
This one is composed of Bacon, Japaleno, Onion, Cheddar Cheese, Cream Cheese, and Mozzarella. I love this one because it is a bit spicy, plus there are three kinds of cheese!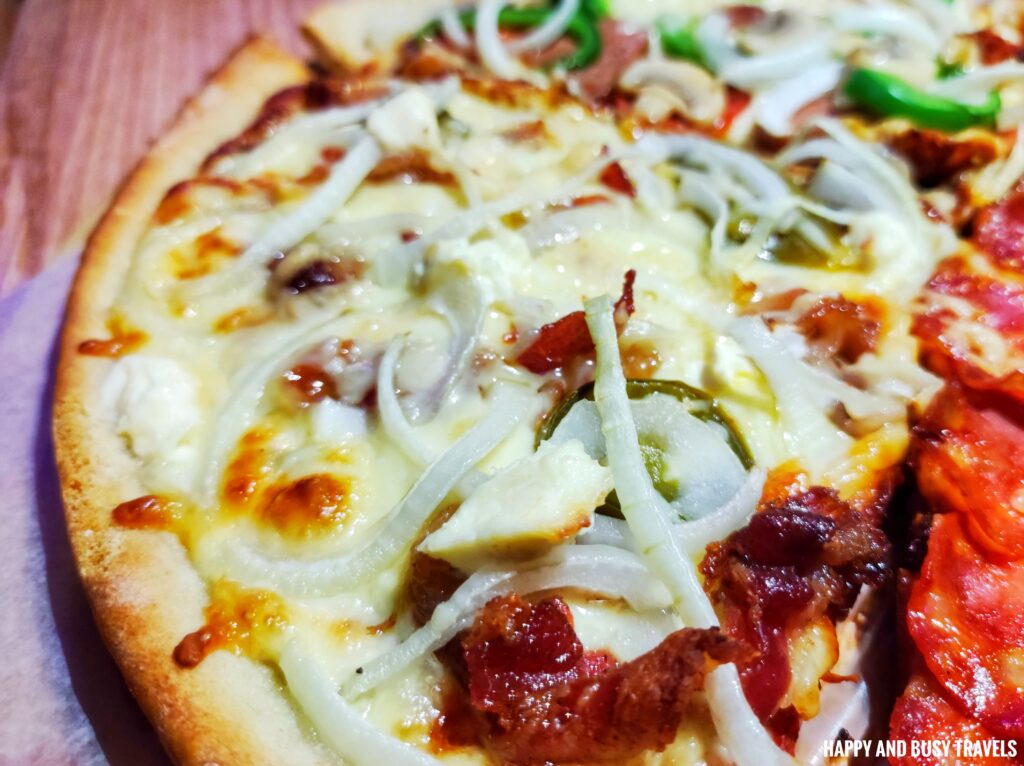 Canadian Pizza
When we heard this is a Canadian Pizza, we were excited to try it, because the owner is a Canadian who wants to settle here in the Philippines. This pizza is composed of Pepperoni, Mushroom, Bacon, and Mozzarella. This one tastes good and is one of my favorites.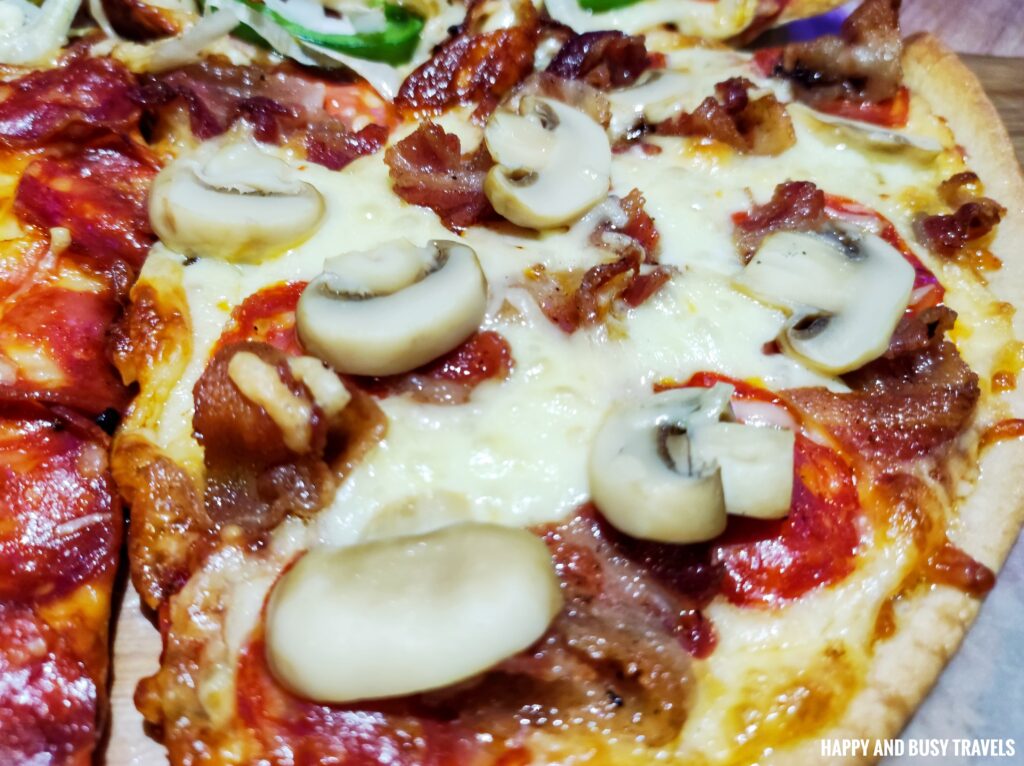 Drinks of The Reef Panglao
There are a lot of drinks offered in the bar, but these beers caught my attention.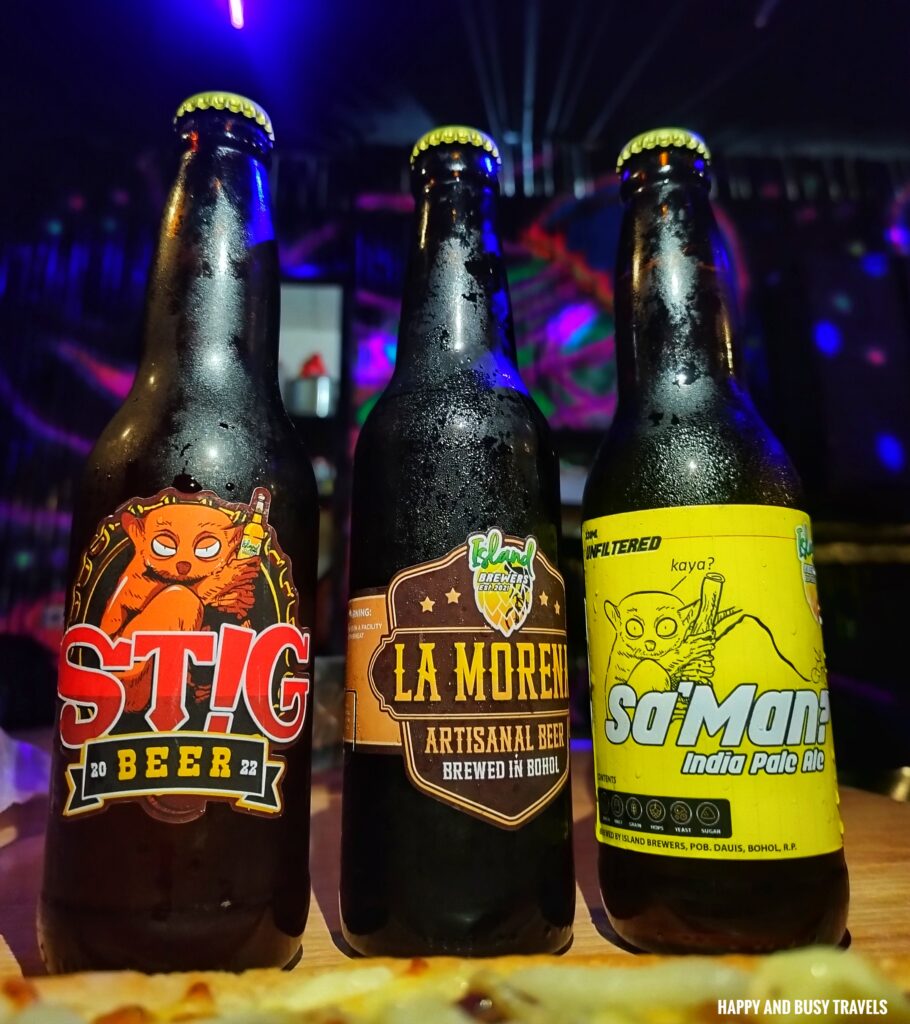 It's so cute! the beers are locally crafted beers in Bohol. That's why the logo has a Tarsier.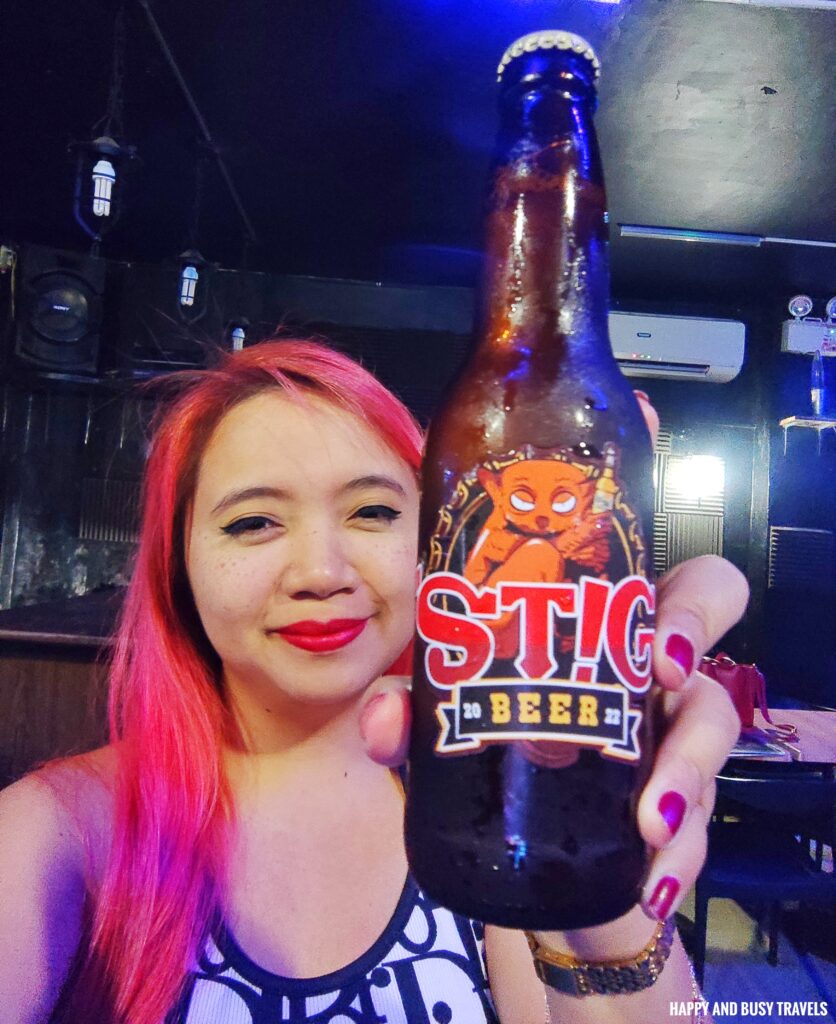 Ice Cold Margarita
Then, here is one of their popular drinks, the Ice Cold Margarita.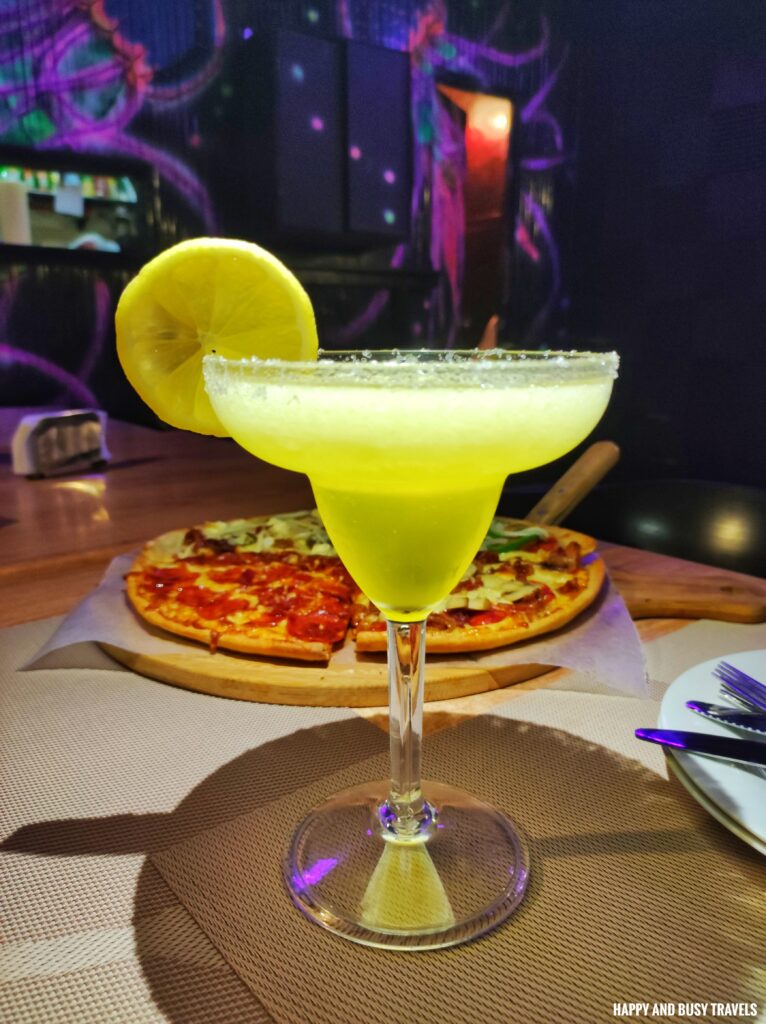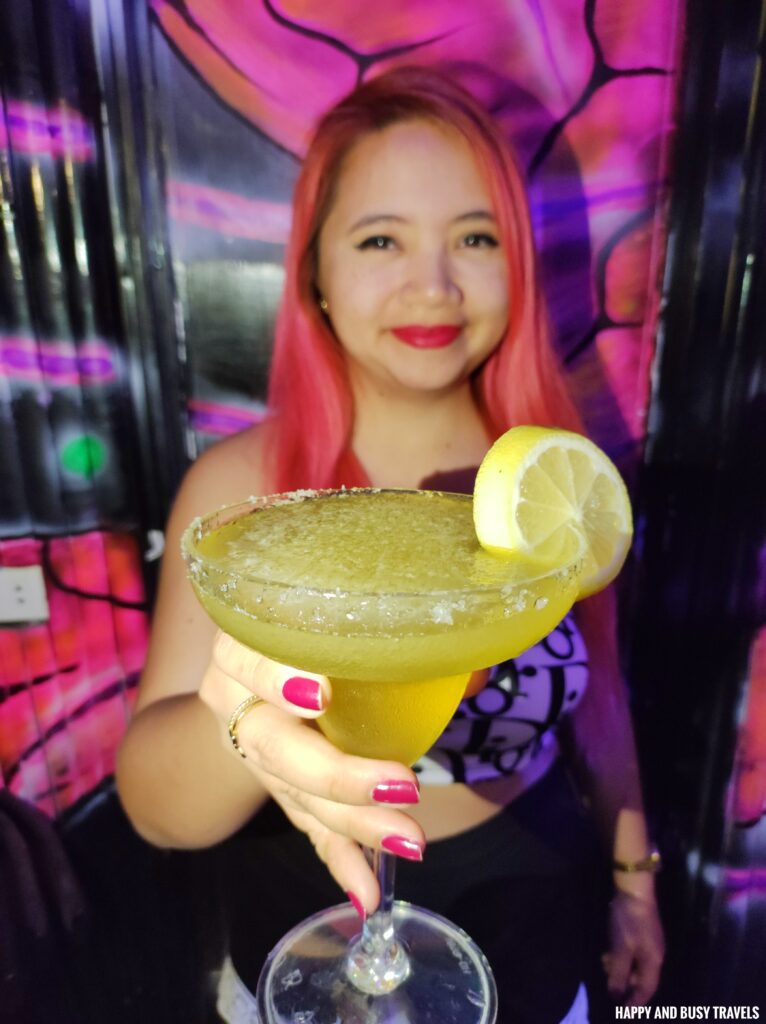 Pineapple and Mango Shake
Finally, they also serve non-alcoholic drinks like the Pineapple Shake and Mango Shake.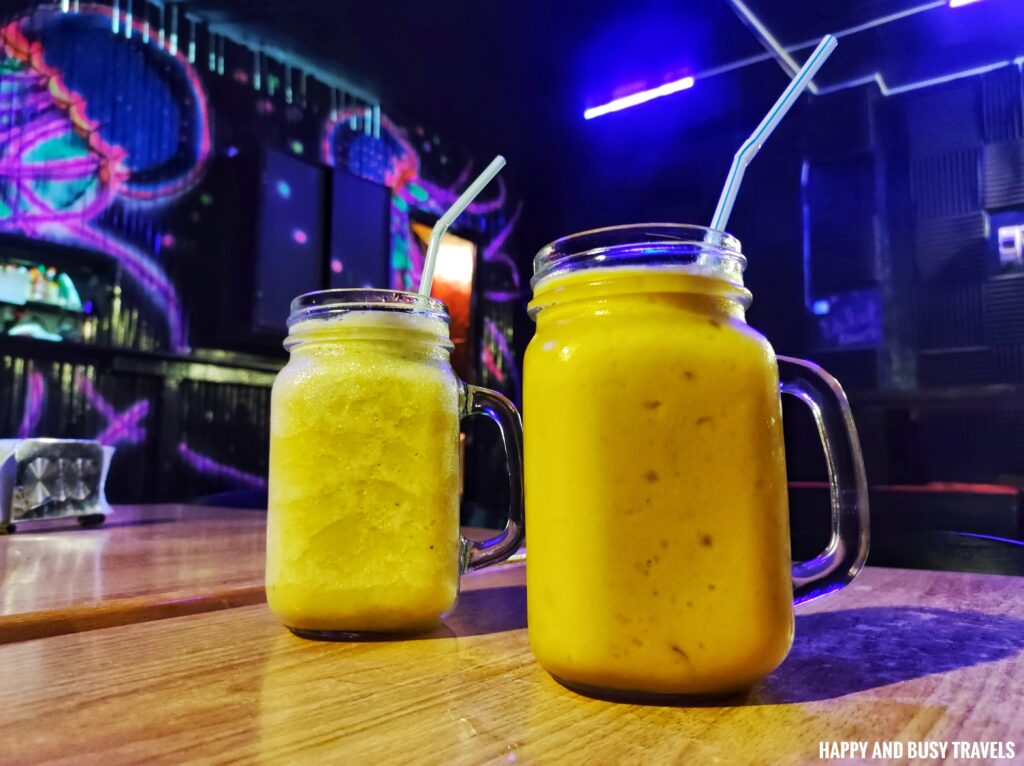 Menu of The Reef Panglao
Here is the food and drinks menu for your reference.
Happy and Busy's Smileys for The Reef Panglao
Overall, Busy and I enjoyed our dining experience in the restaurant. The food and drinks tasted good, the service is nice, and the ambiance outside the restaurant is fun. By the way, there are a lot of foreign business owners who dine here too, so you know the restaurant have good dishes.
Food
Location

Ambiance

Value for money
Service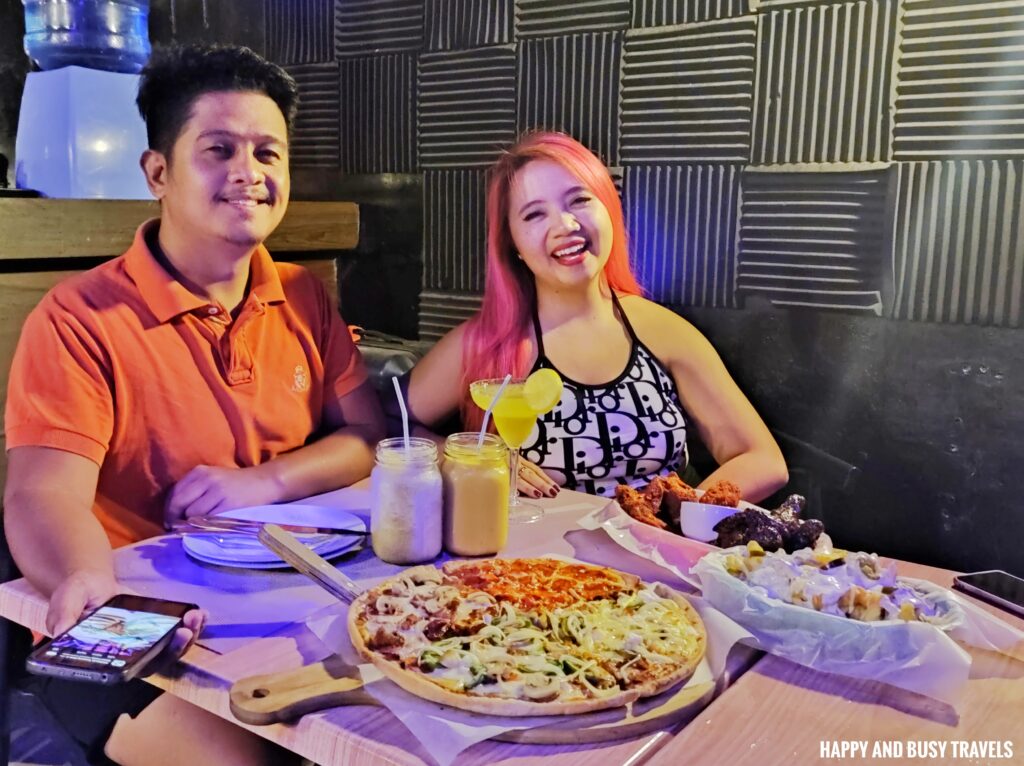 More exciting food and drinks reviews are at https://happyandbusytravels.com/category/food-and-drinks/ so do not forget to check it out!
Like! Follow! Subscribe! to our social media accounts: