Via Appia Tagaytay City
Finally, it's the weekend and Busy and I had the time to relax and have a quick vacation again. This time we were in Tagaytay again and we stayed in Via Appia. The hotel boasts an Italian vibe right in the middle of Tagaytay, so we were excited to check it out.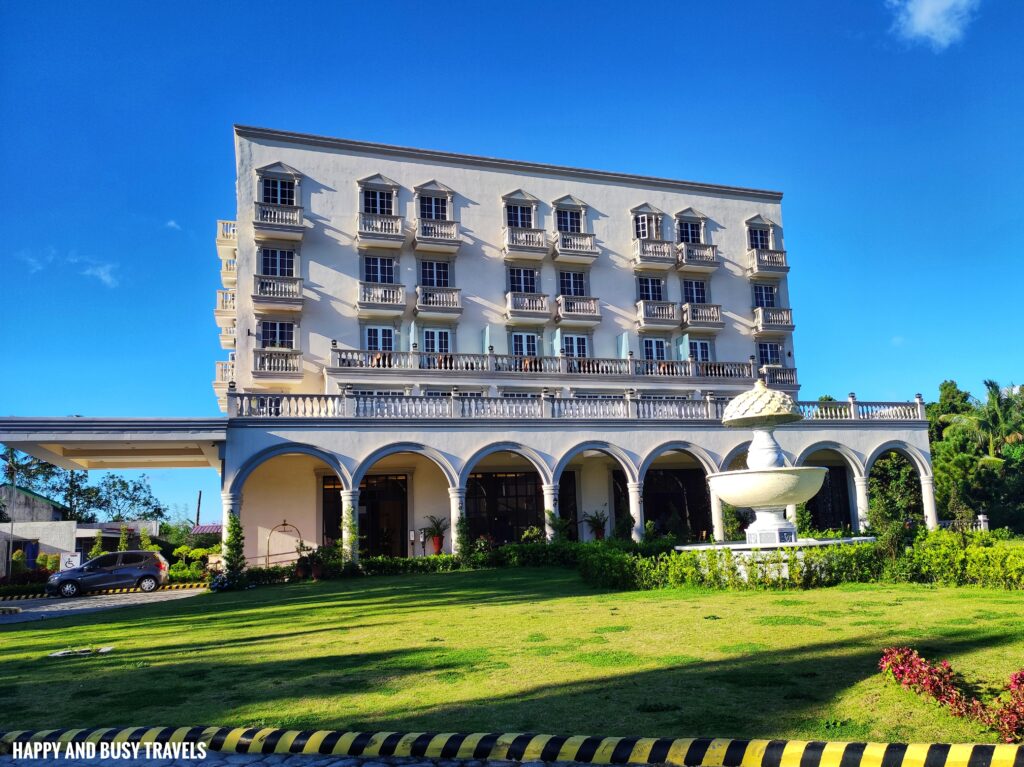 Quick Links
Here is a quick Tiktok video about our experience, so you can watch it before reading through:
Checking In Via Appia
Busy and I followed the instructions to go to the resort via Waze, which is very accurate. Then, when we saw the sign and the gates of the hotel, we know that we are indeed in the correct place. We went inside the gates and parked our car in their parking space.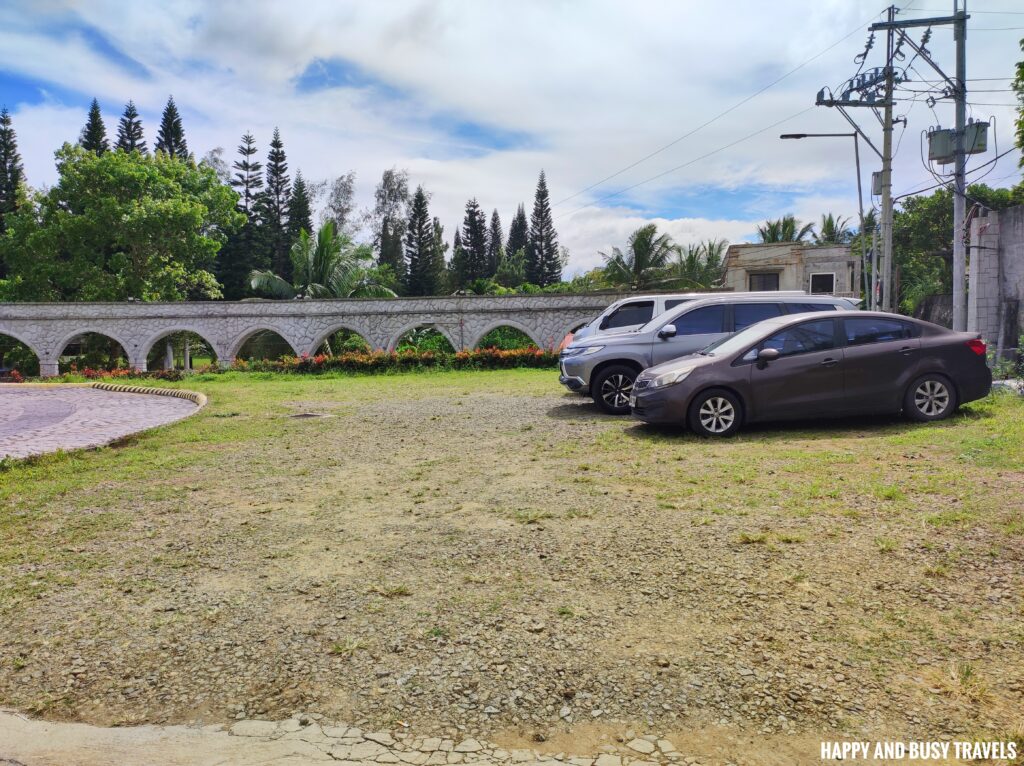 The security guard greeted us right away. He was very polite and hospitable and even assisted us with our things. so we had a great first impression of the hotel. Then, we headed to the reception so we can check in already. The check-in process was fast and we were assisted right away to our hotel room.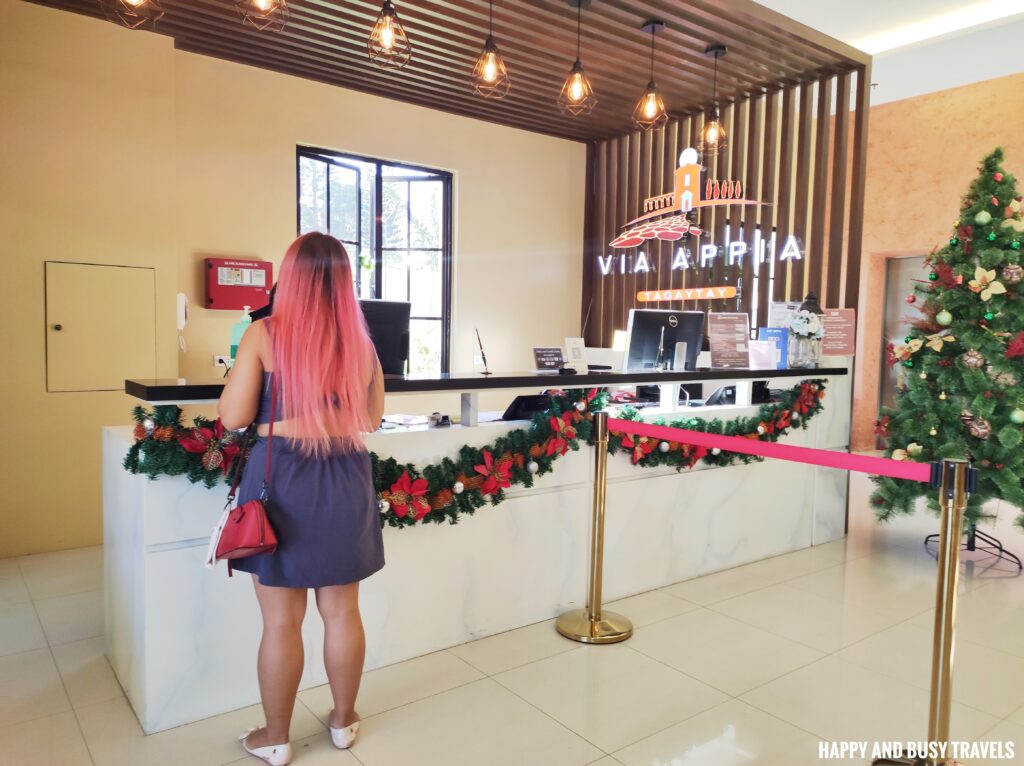 Premiere Room with Veranda of Via Appia
There are various types of rooms in the hotel, but we booked a Premier Room with Veranda. Here are the features of the room.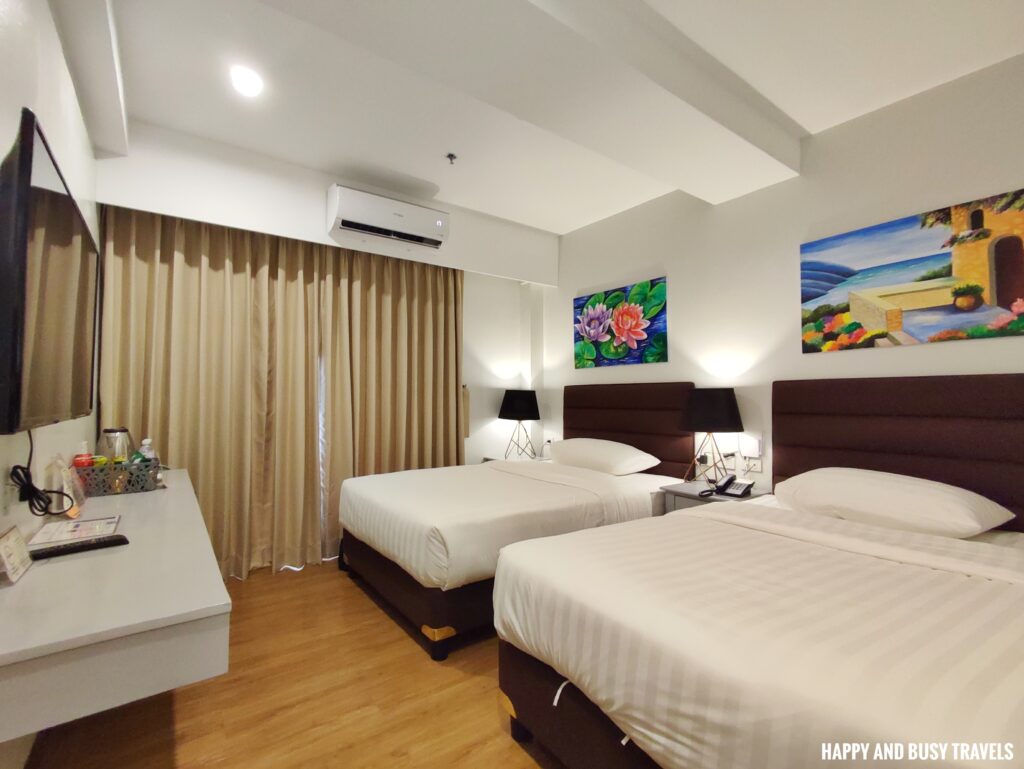 Beds
There are two double beds in the room with one pillow each. The linens were all tidy and neat, plus the pillow and the mattress is soft. There are also two lamps, two side tables, and a telephone in the room.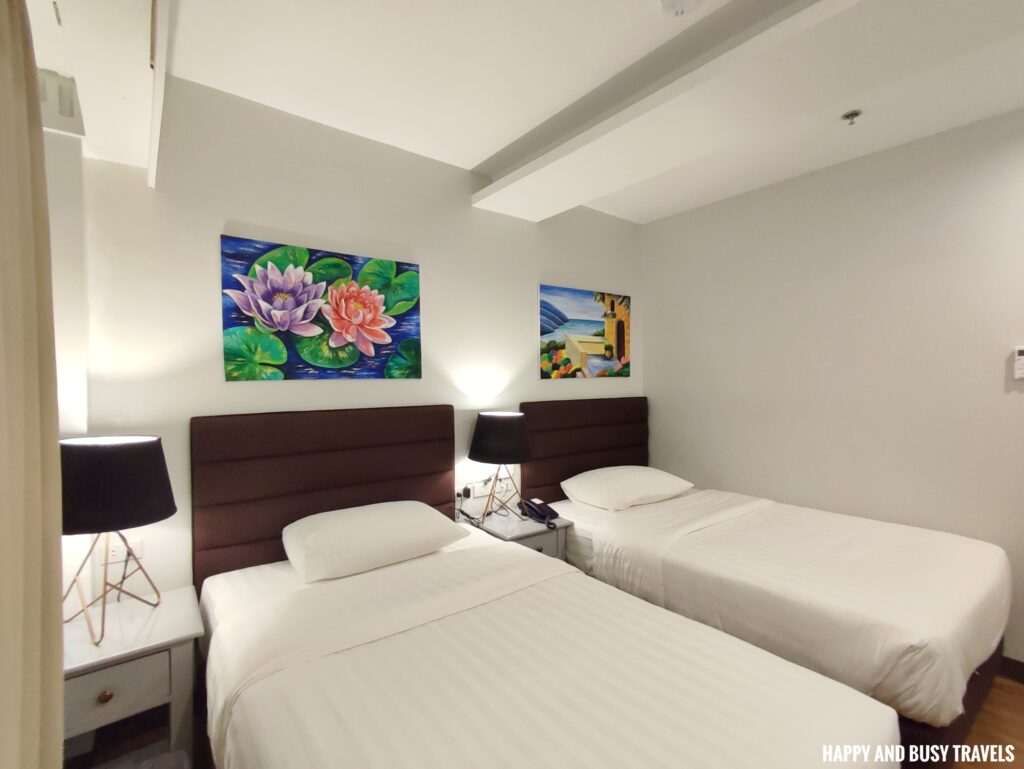 There are 32-inch television, a side cabinet, a chair, and a Burvik side table in the room right in front of the beds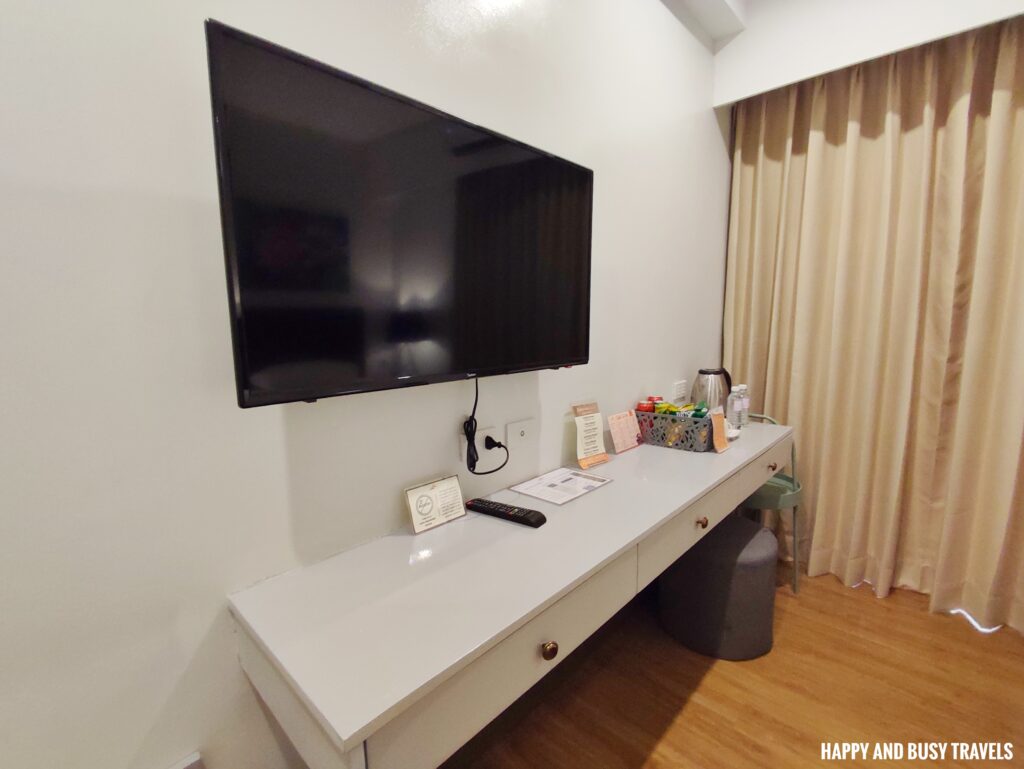 On the side cabinet, there are two complimentary bottled water, an electric kettle, complimentary coffee, and snacks for sale.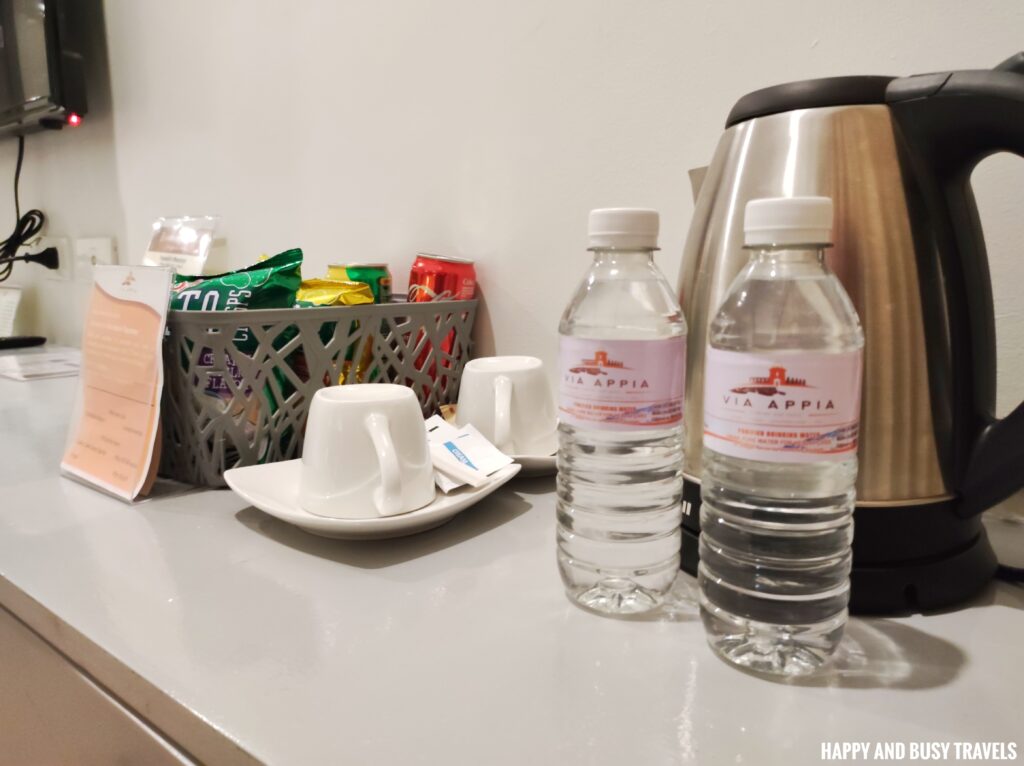 I love that they have a small table for our baggage, so we can place our baggage here instead of on the floor.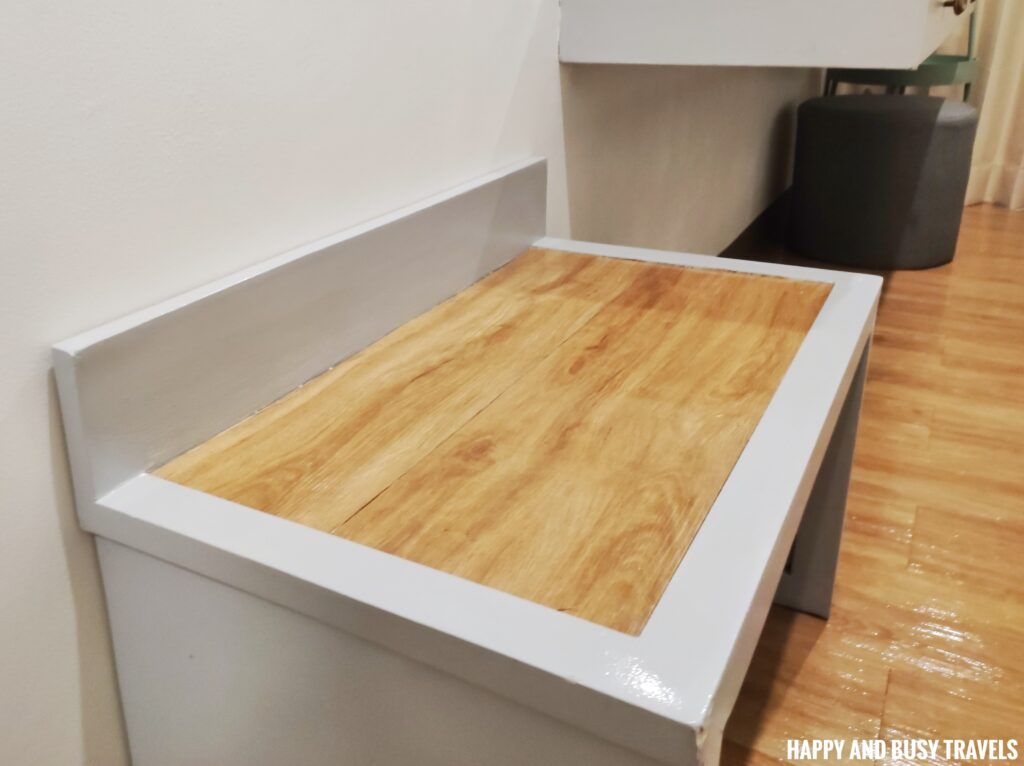 There is also a small cabinet with hangers and complimentary slippers.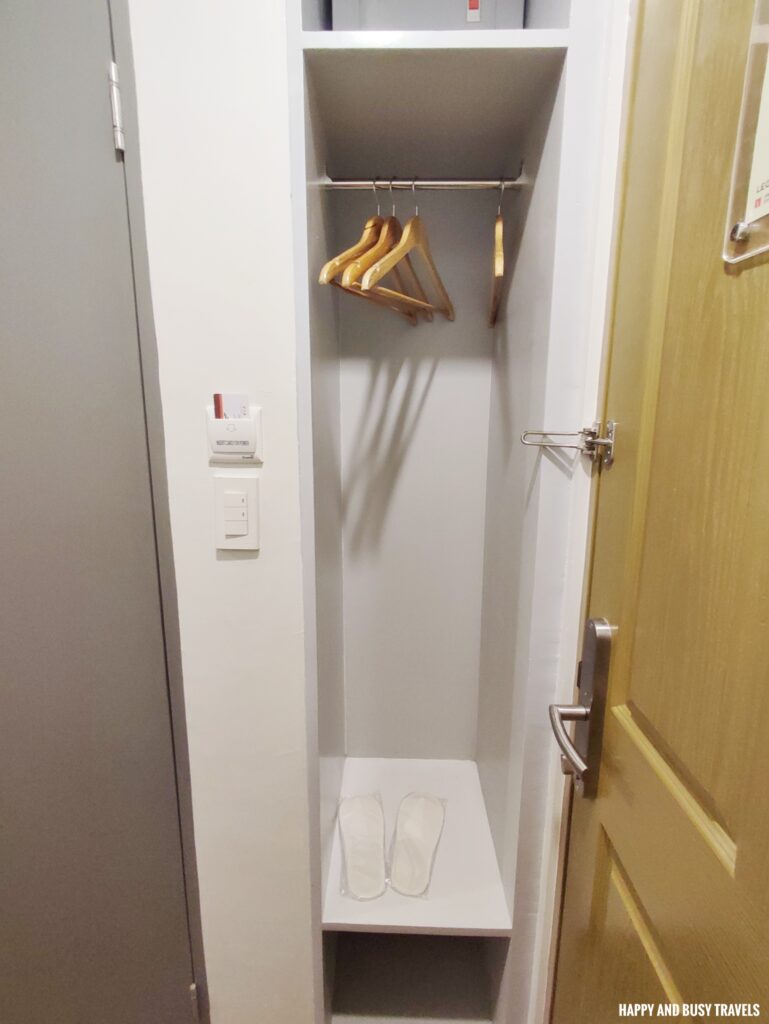 There is a full-length mirror beside the comfort room door, so you can easily get dressed.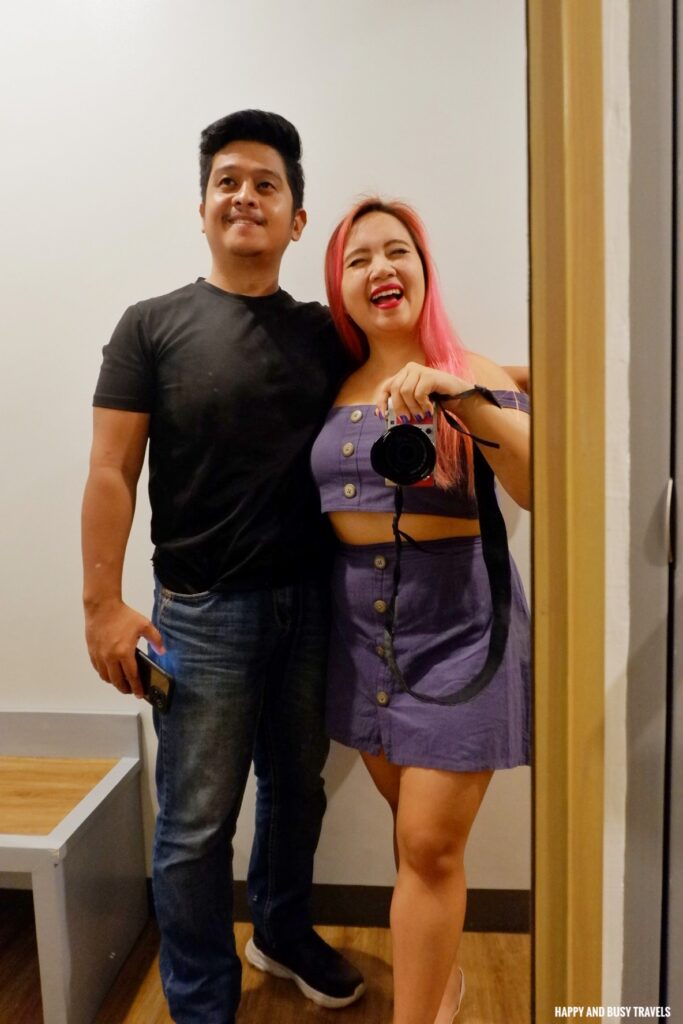 Here is the comfort room of the hotel, there is a toilet bowl with a bidet, sink, and toiletries such as toothpaste, soap, shampoo, conditioner, bath towels, and hand towels.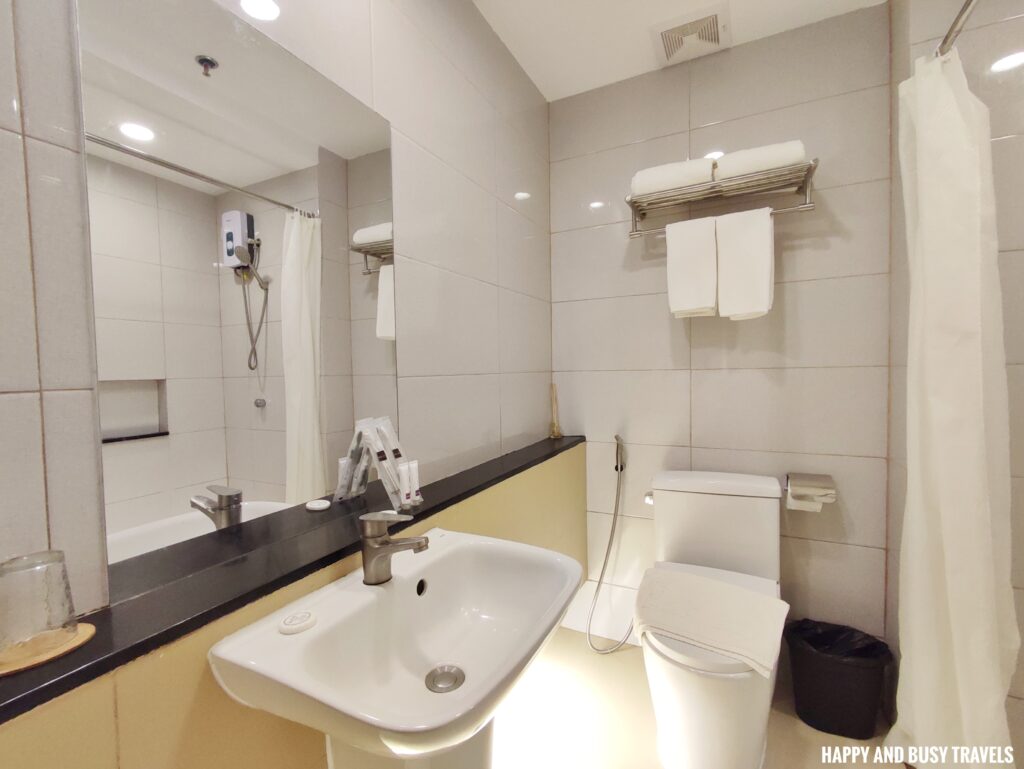 A hot and cold shower is also available here.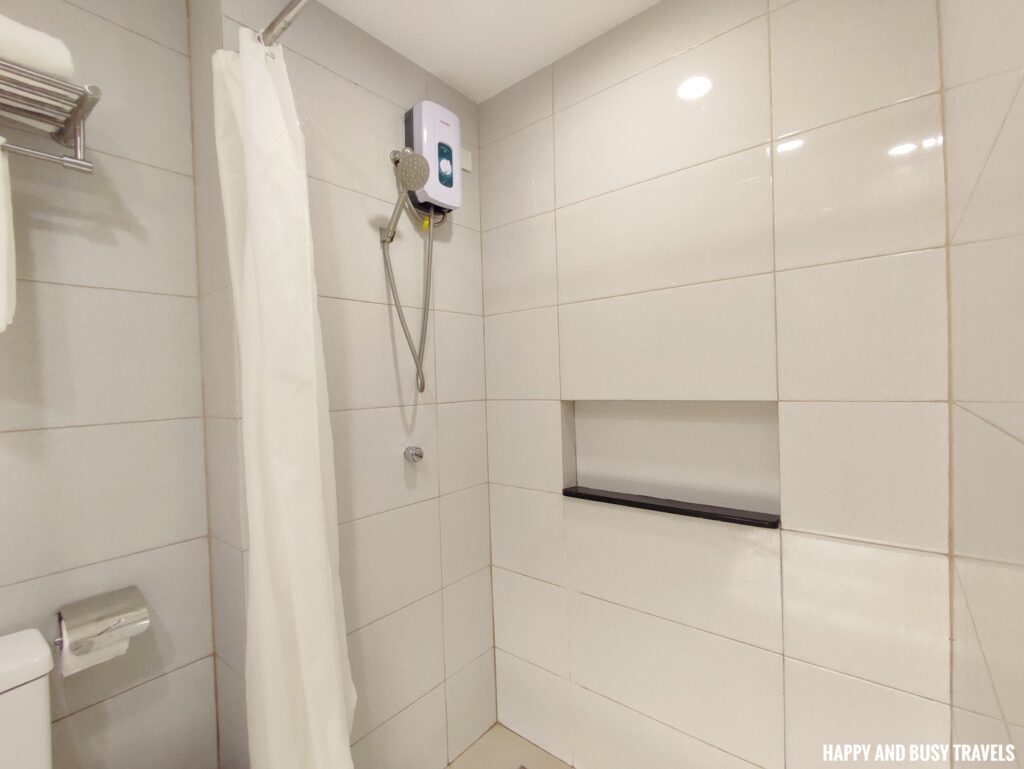 Finally, this is one of our favorite portions of the room, the balcony. We get to chill here and enjoy the view from our room.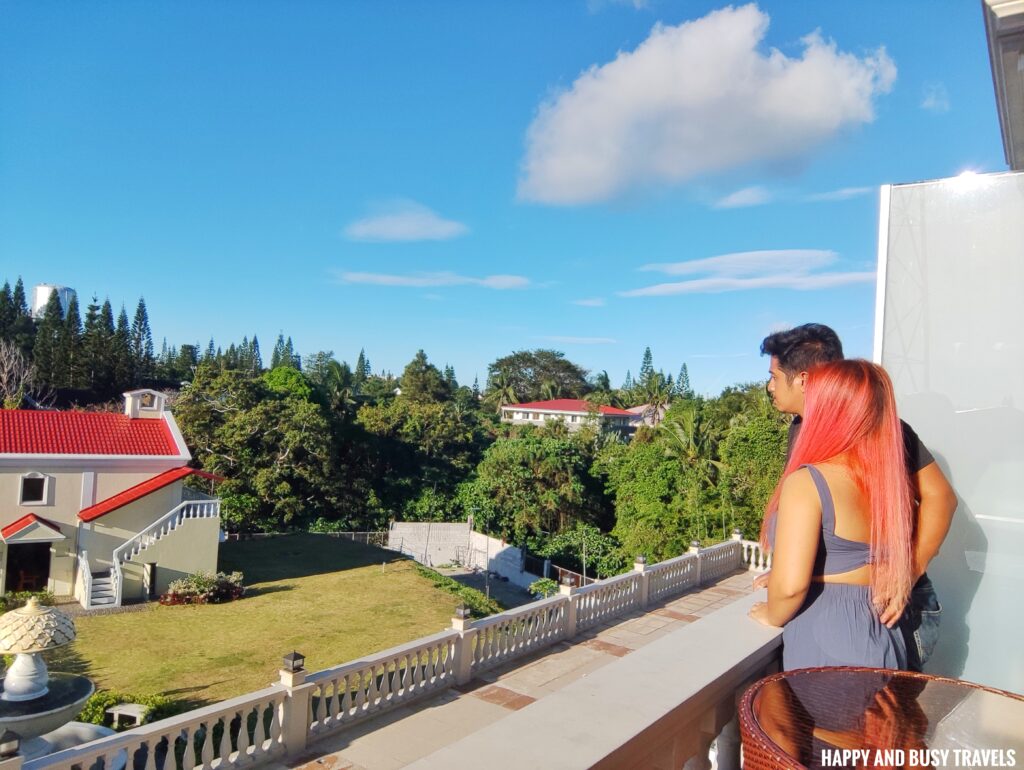 There is a table and hidden chairs here, so you can also eat there.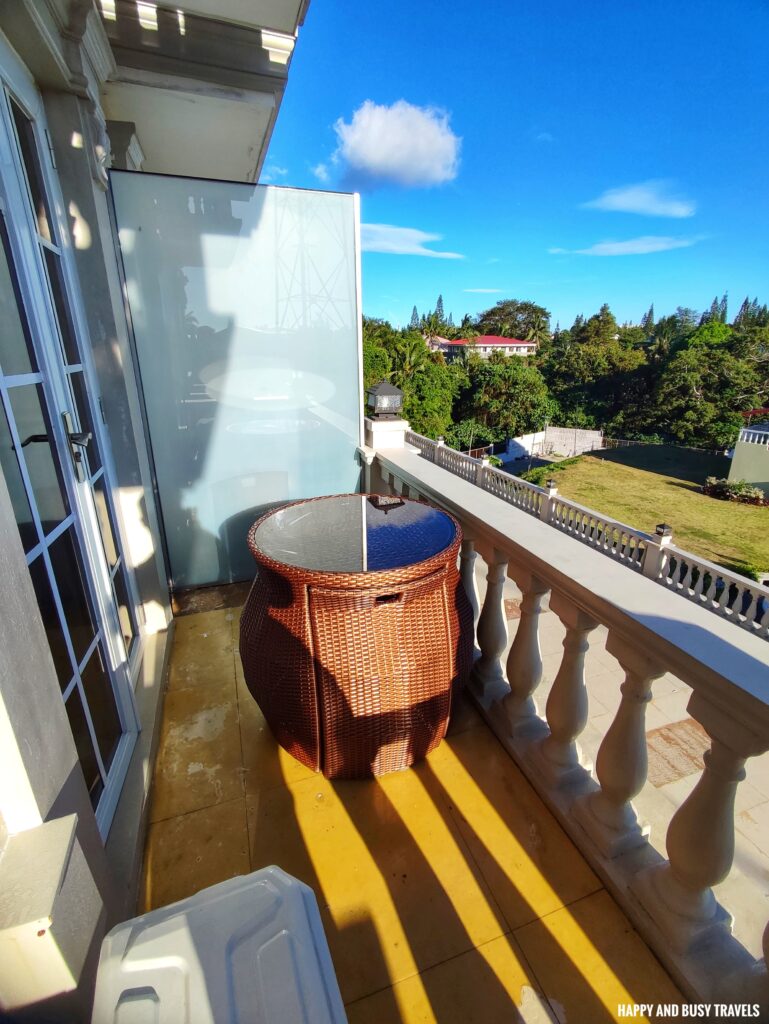 Features and Amenities of Via Appia
Via Appia has a lot of features and amenities that guests can enjoy.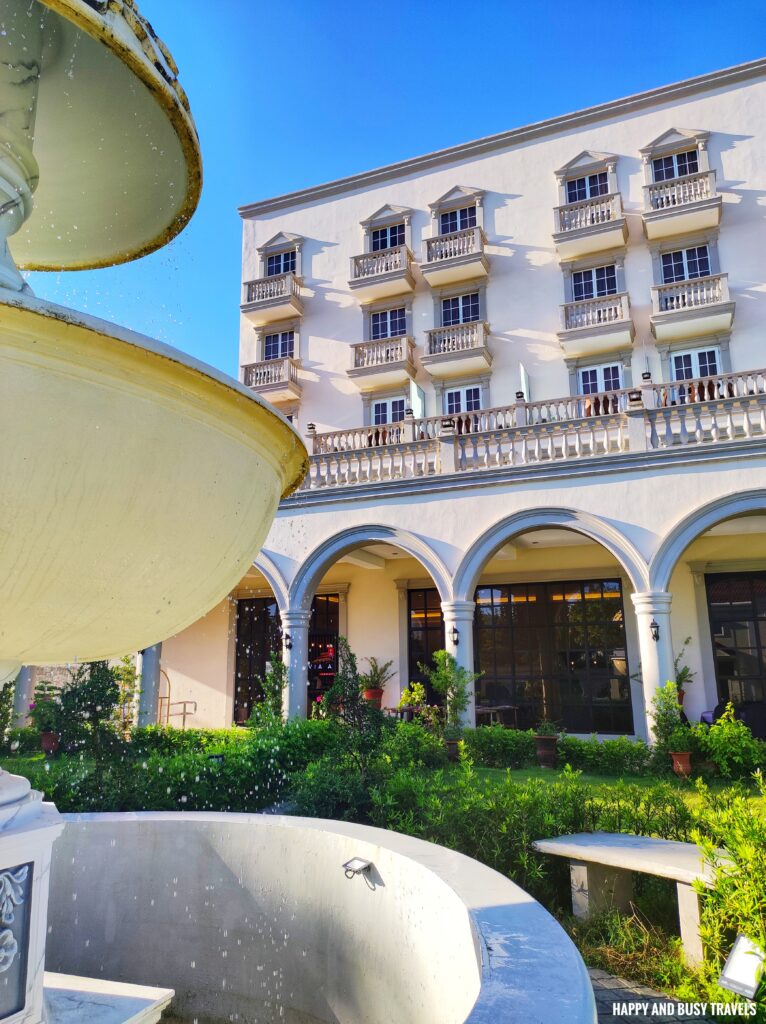 Domine Quo Vadis Church
There is a Catholic church here that holds mass every Sunday. So, Catholics may just walk here if they want to attend mass.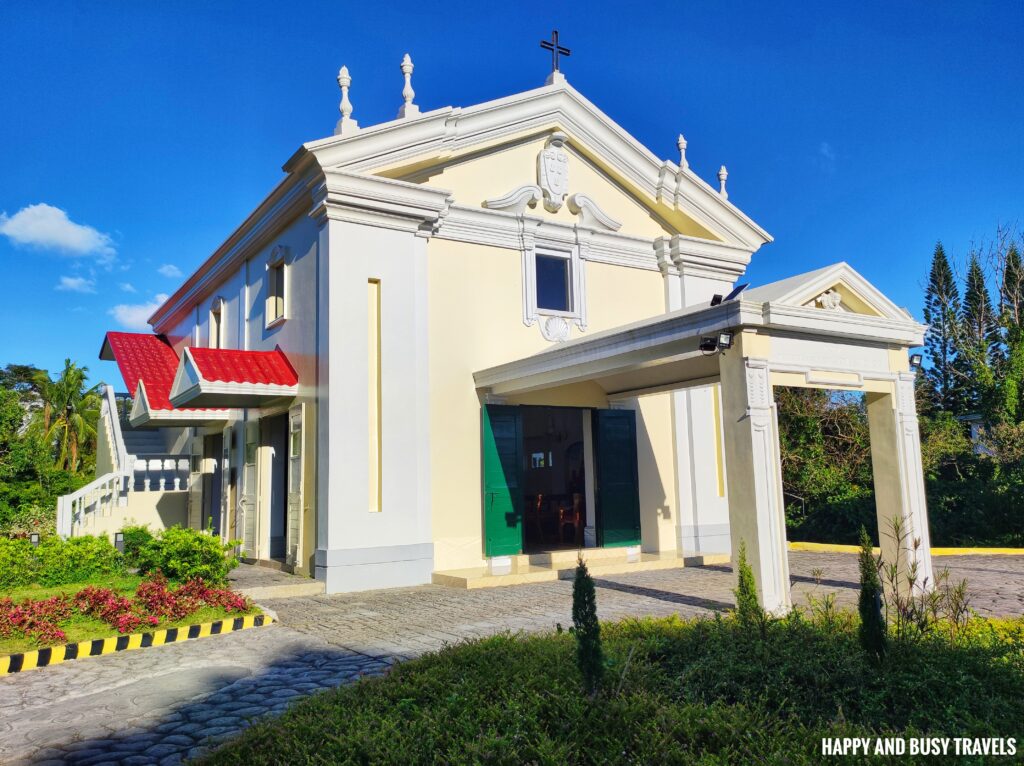 The church may be small but it looks good. I asked if weddings, baptisms, or first communion can be held here because it looks nice to hold those celebrations here. As of this writing, the hotel is still seeking for permits so these ordinances can be held here.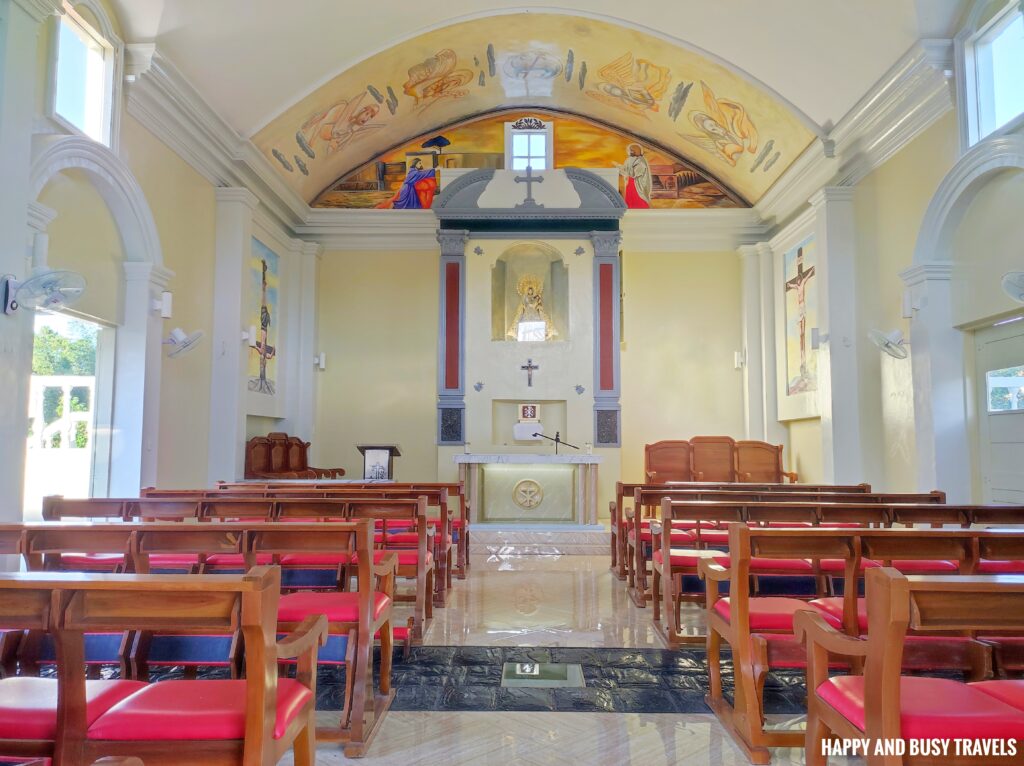 At night, the church has lights lit on so people can still visit it.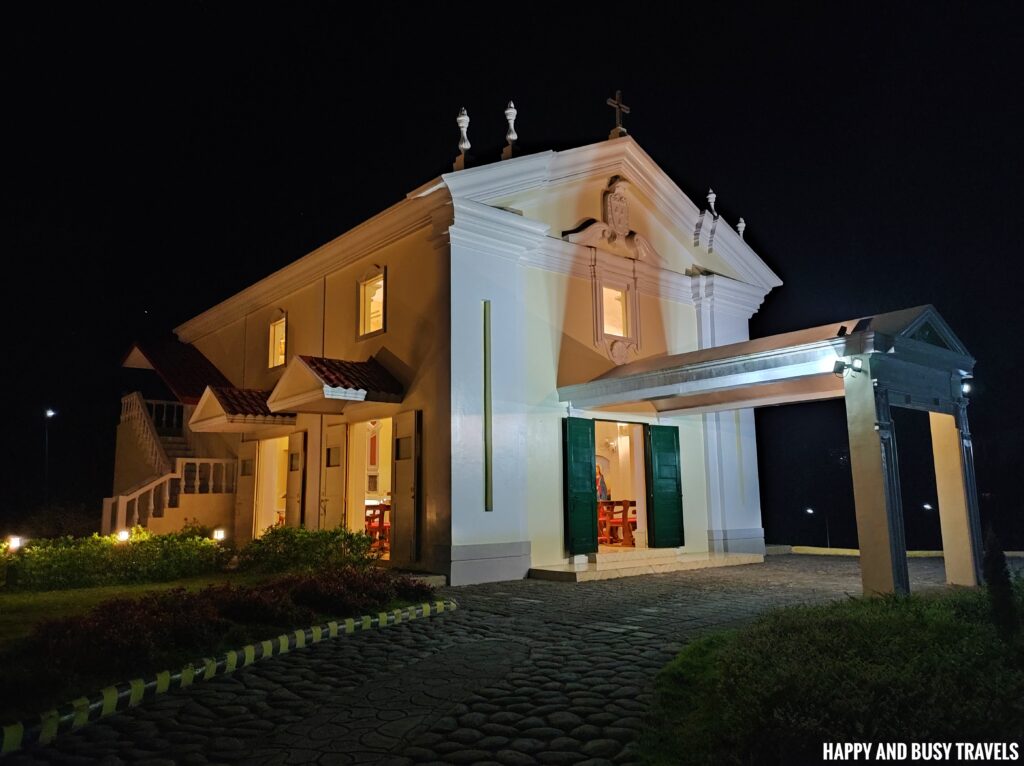 Fountain Area
There is a fountain area where guests can stay and just appreciate the beauty of the surroundings.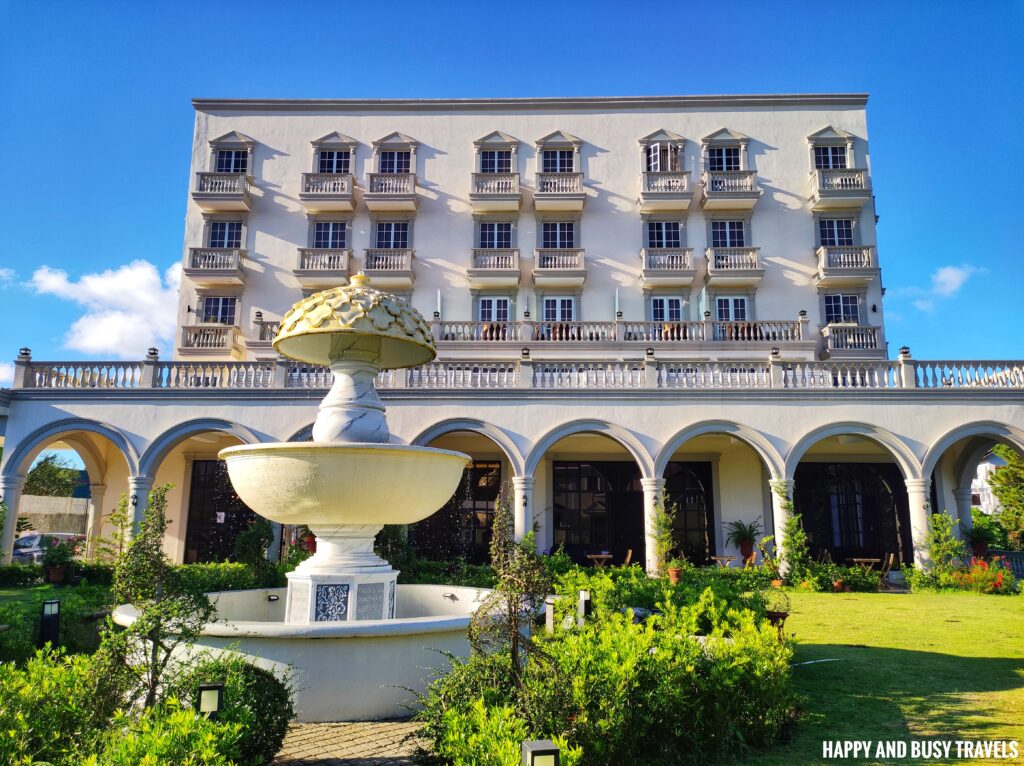 It is nice during the day and romantic during the night.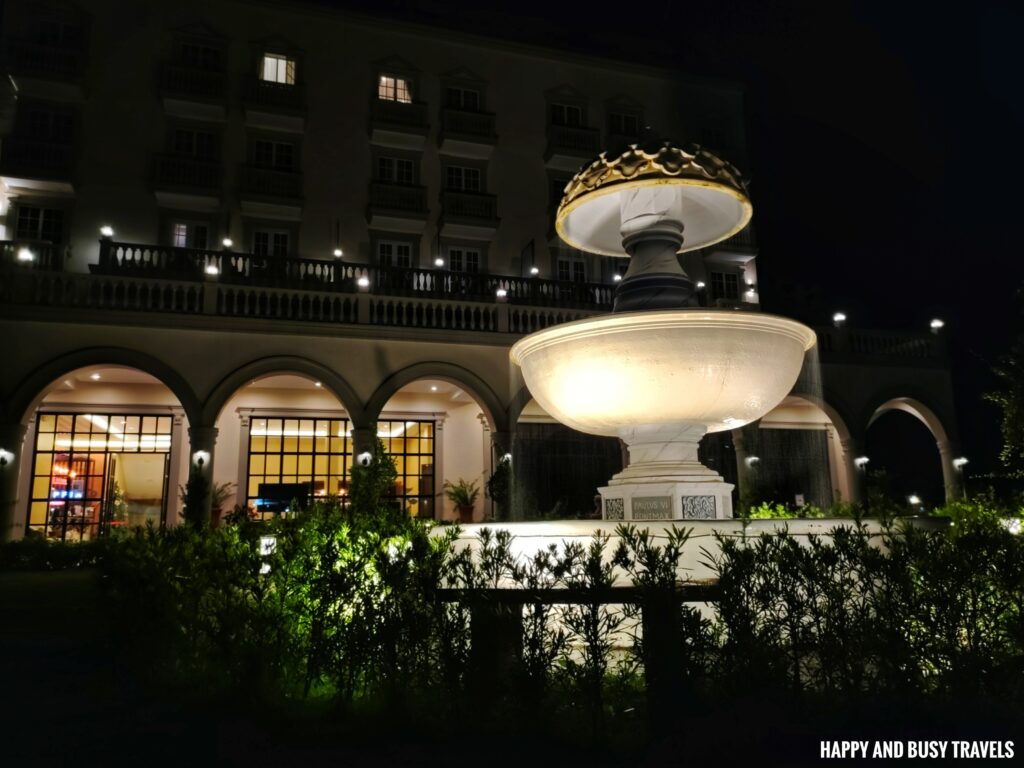 Breakfast
There is an automatic free breakfast for every guest. Busy had a Bacon Omellete with toasted bread.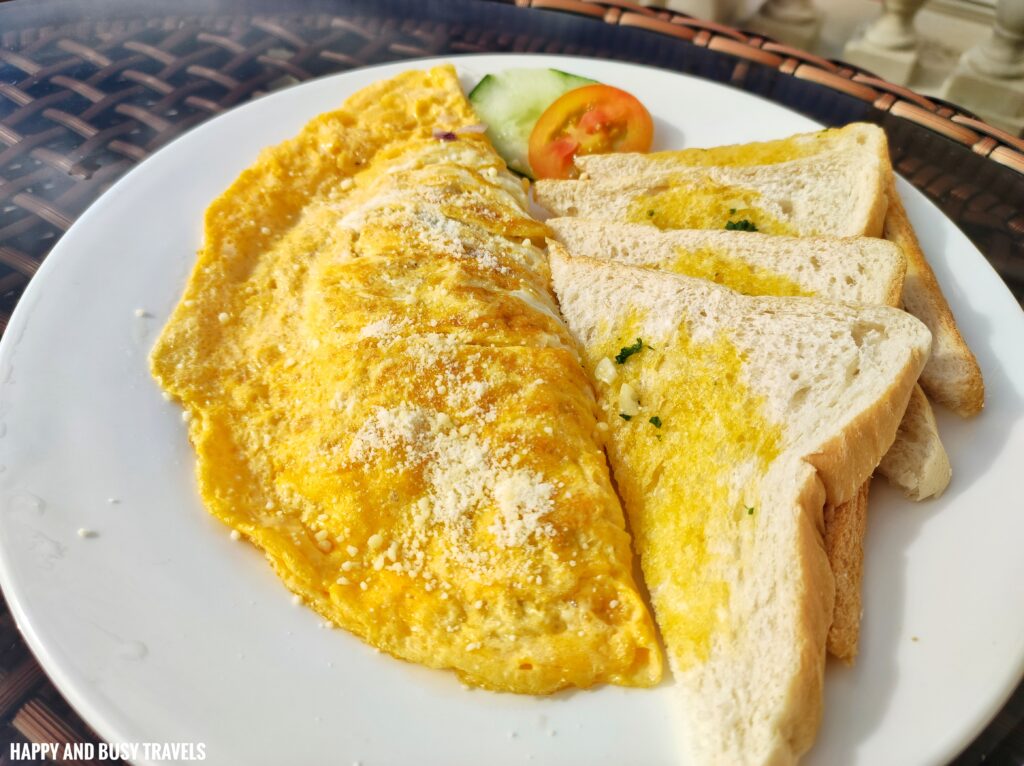 Then, I had Longganisa with rice and a sunny side-up egg.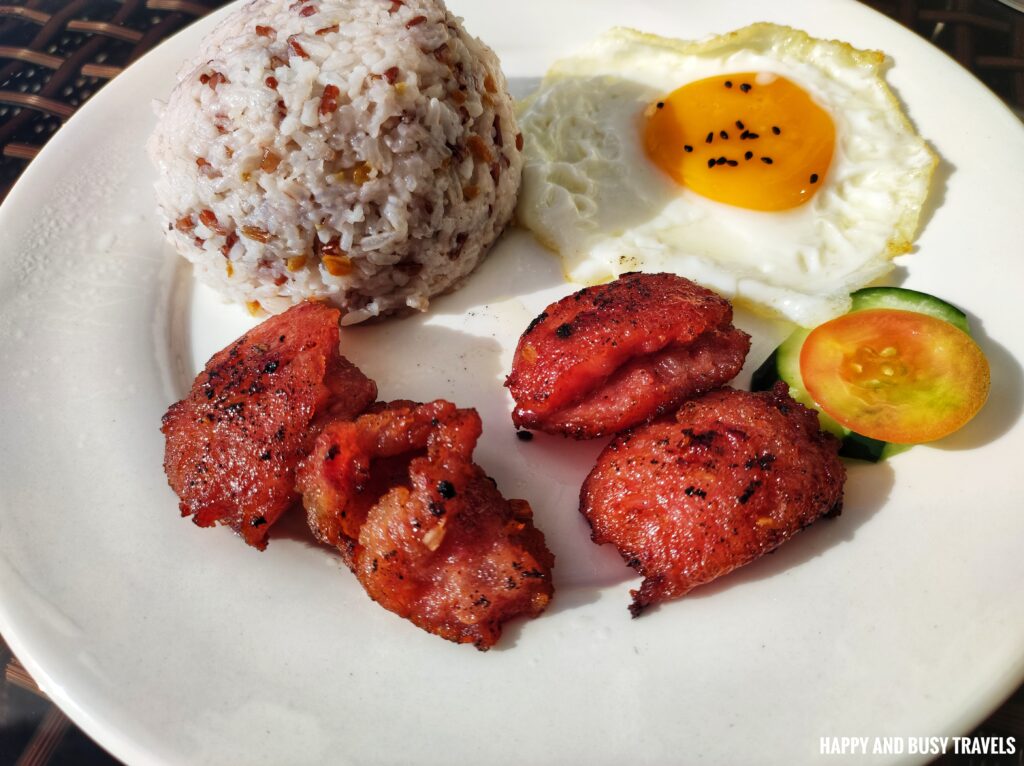 Game Room
There is also a game room where table tennis and foosball tables are available.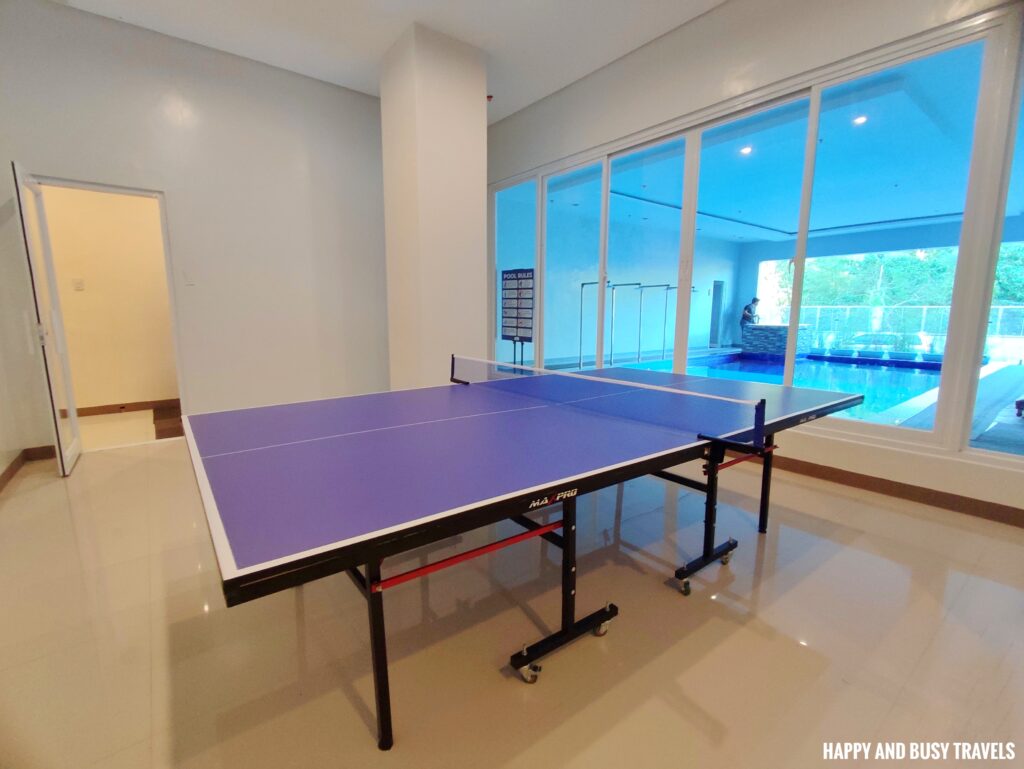 If you do not have a racket, it's okay because you can borrow one from reception.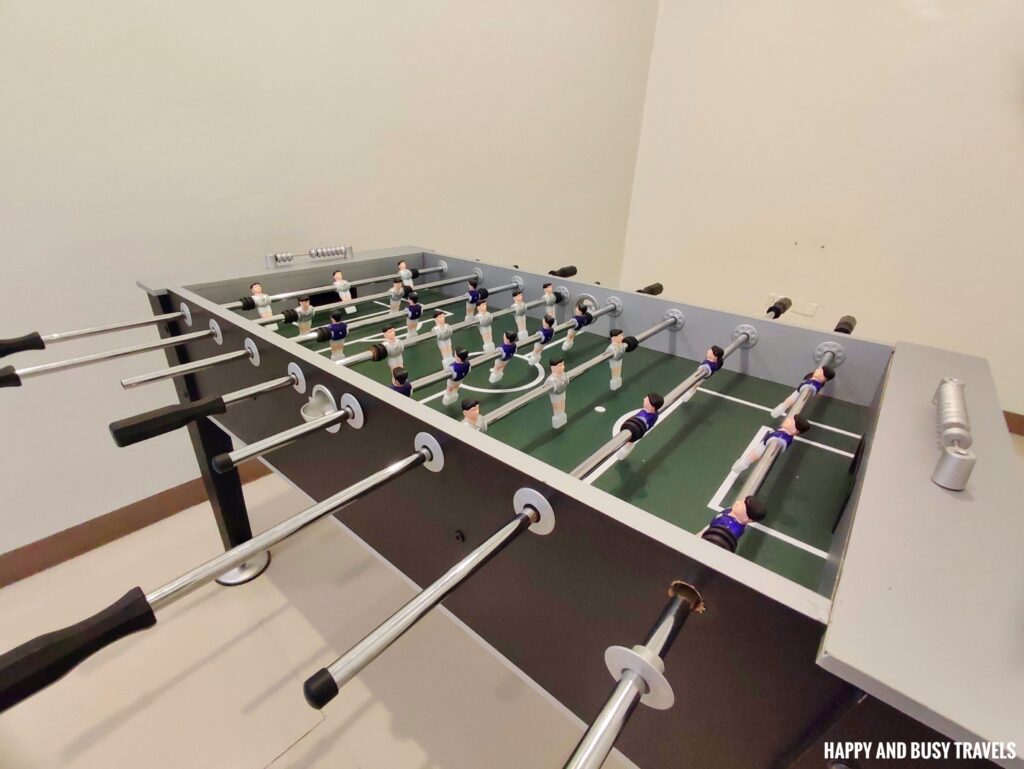 Swimming Pool
If you want to swim, a swimming pool with some relaxing showers on the side.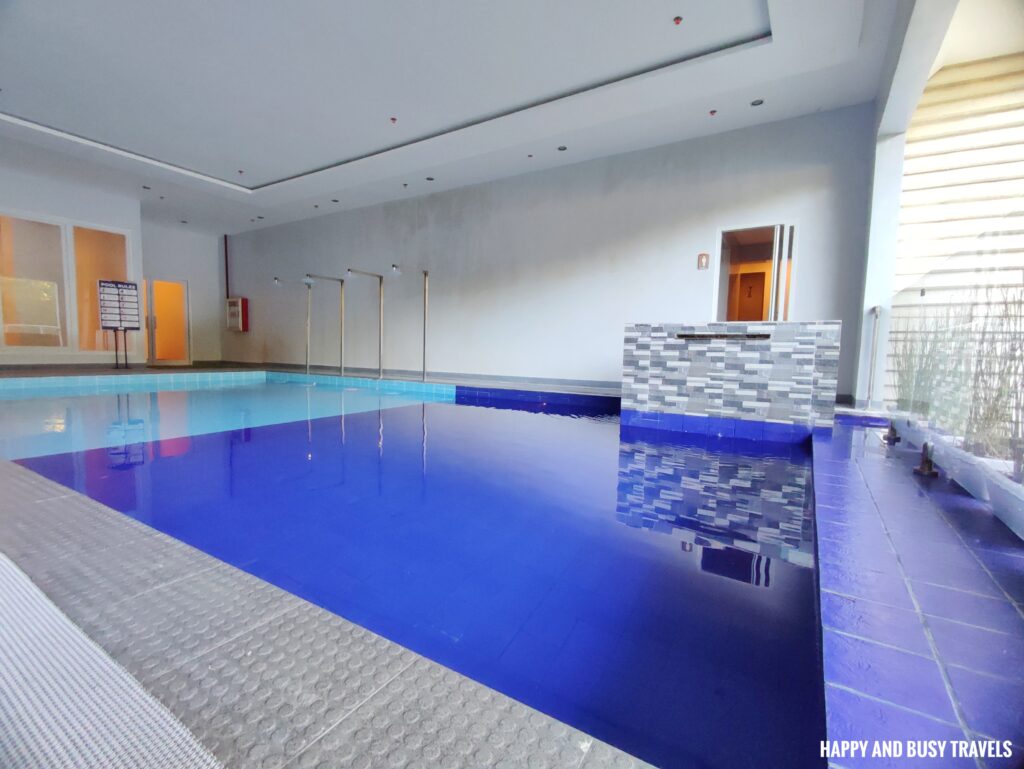 Restaurant
You do not have to worry about your food because the hotel has an in-house restaurant.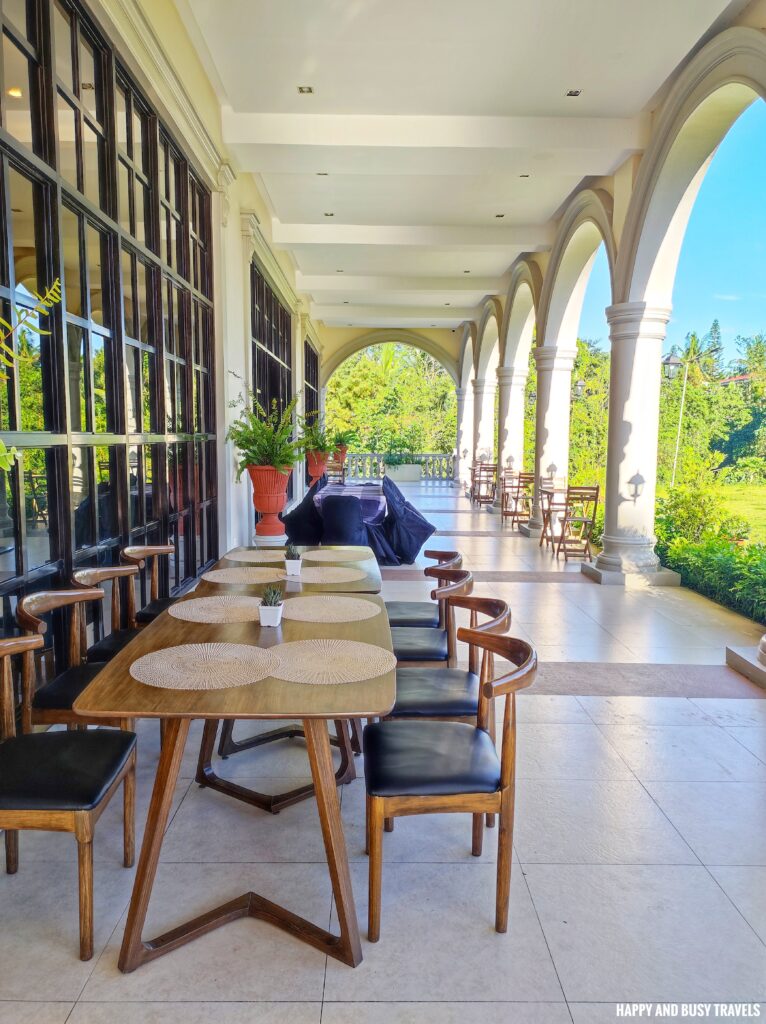 Function Room
Whenever guests have to gather for a meeting or a simple celebration, they can use these function rooms.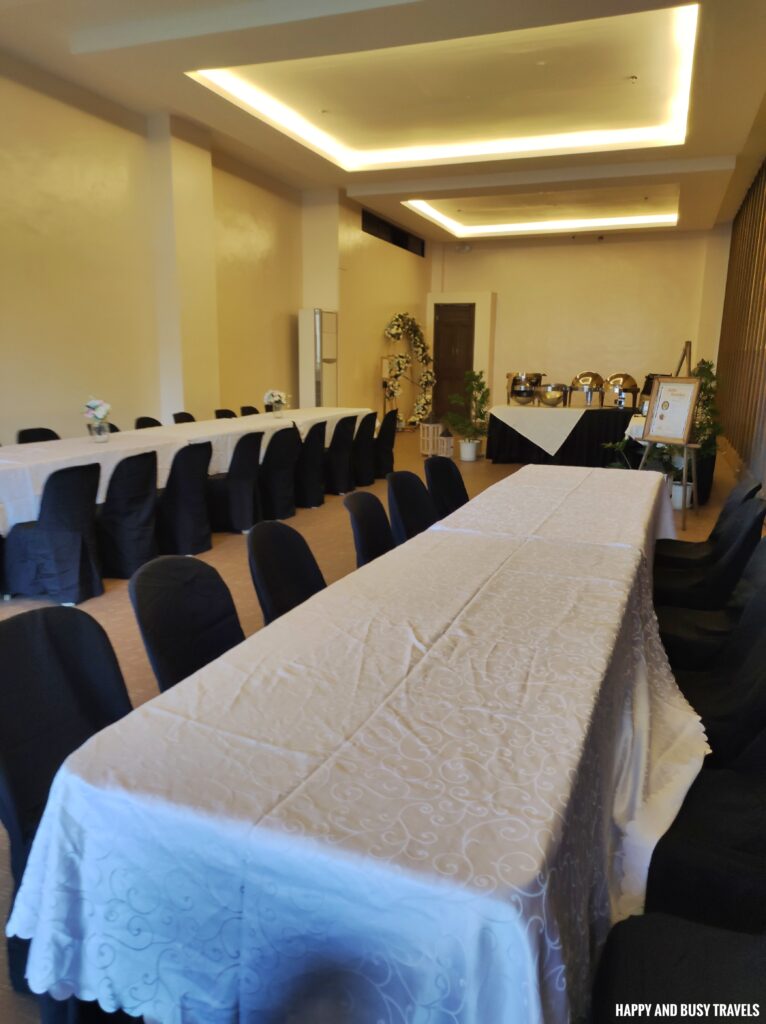 Nice Lobby
While waiting, the nice lobby will keep you entertained. There are board games here that guests can play.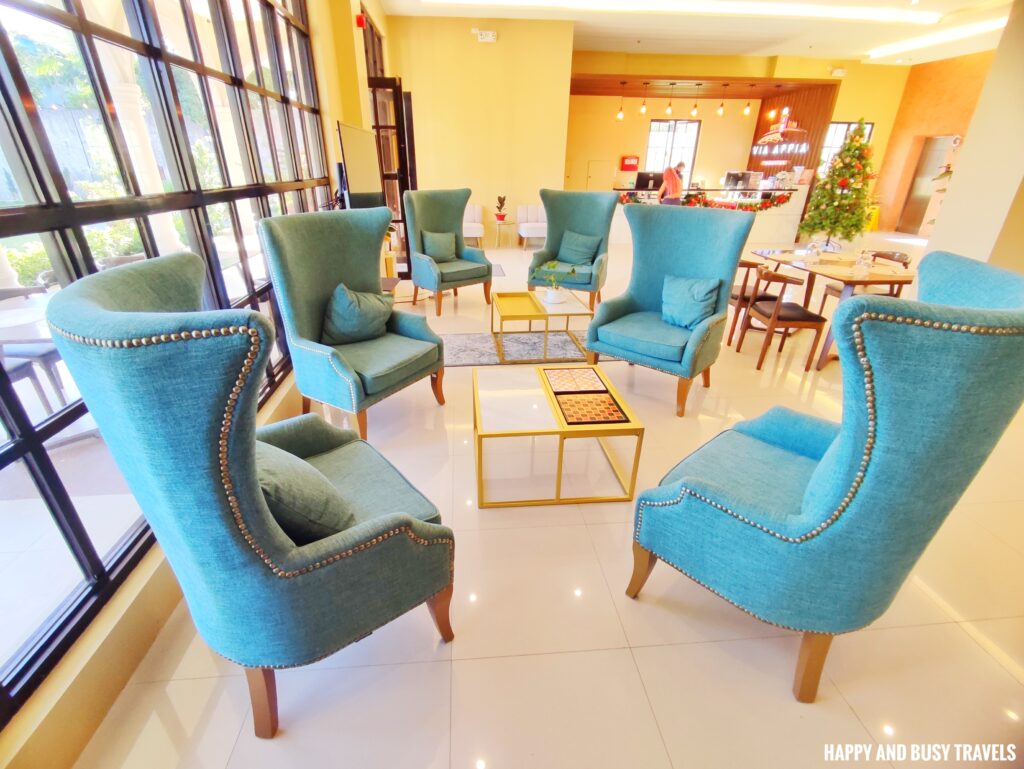 Picturesque
The hotel has a lot of picturesque areas, just like the picture below, and more pictures in the gallery below.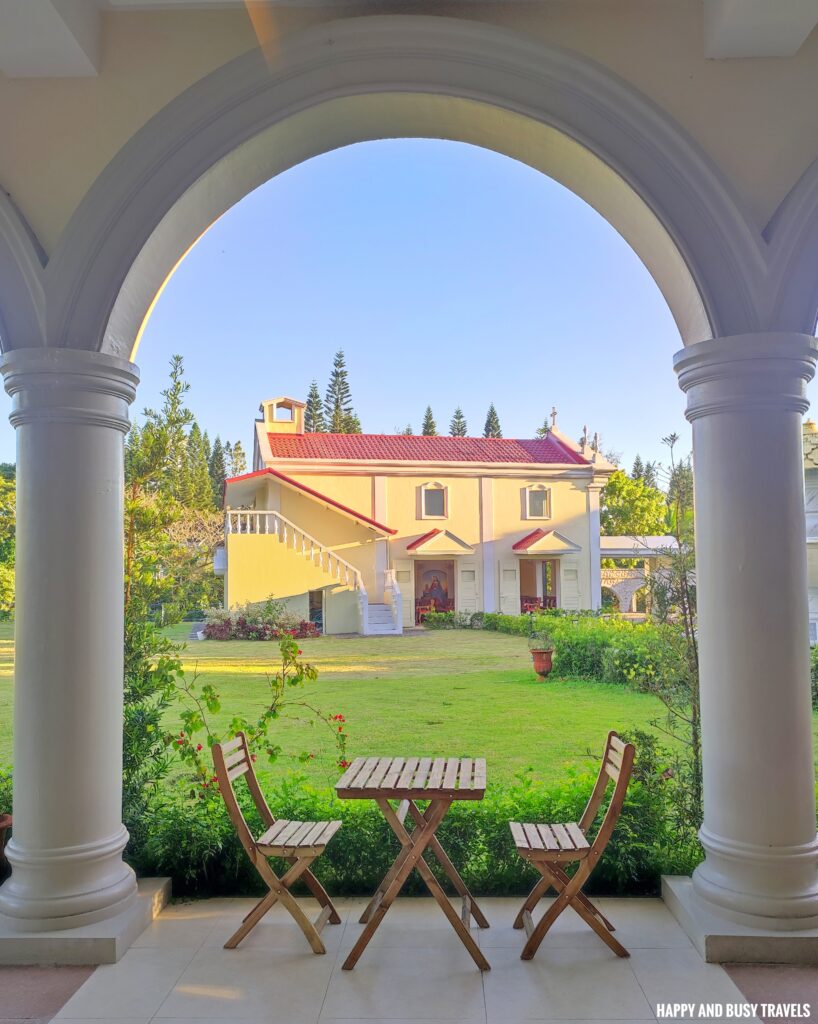 Gallery of Pictures of Via Appia
Here are more pictures from the hotel.
Important Information about Via Appia
Website: Via Appia
Facebook page: Via Appia
Contact Numbers: (02) 8400 1768 ; (046) 481 5724 ; 0998 962 2567
Email Address: [email protected]
Address: 46-338, Sta. Rita Road, Tagaytay, 4120 Cavite
Google Maps Link: https://goo.gl/maps/
Rates of Via Appia
These are the basic rates, but the hotel usually offers promos, so you can book a room for as low as 2,500!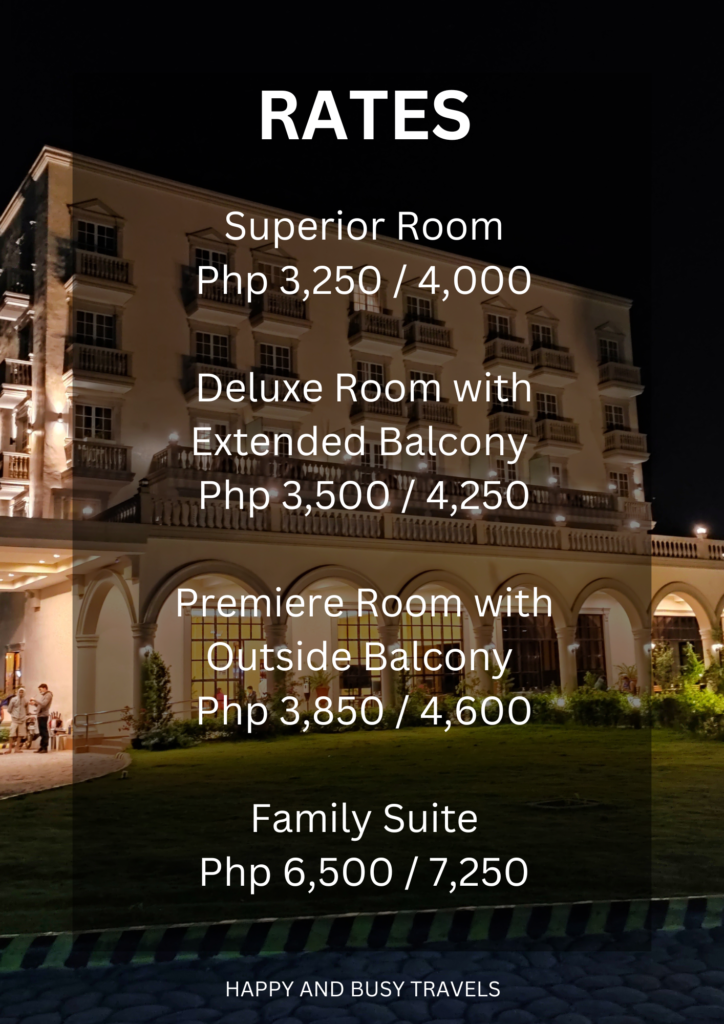 EXTRA PERSON
0-4 yrs old and below free of charge
5 to12 yrs old 800 pesos with breakfast
13 and above additional PHP 1,200.00 with plated breakfast
How to Book?
1. You may contact the Facebook page, or the contact numbers mentioned above.
2. Book through their website.
3. Book Via Agoda
Happy and Busy's Smileys for Via Appia
Overall, Busy and I had a great experience in the hotel. We wish we could stay longer because everything in the hotel is just right.
Cleanliness
All of the facilities are clean and well-maintained.
Facilities
There are many facilities and guests can enjoy them without additional payments.
Service
Right from the start, the security guard offered to assist us immediately. We instantly had a good impression of the hotel, so we expected that we would have a great stay.
Value for money
It is very affordable to stay here, and they have a lot to offer.
Location 
Easy to go to even though it is a bit hidden from the busy area of Tagaytay.
Ambiance 
When we stayed there we felt like we were in Italy. The Italian vibe is perfect.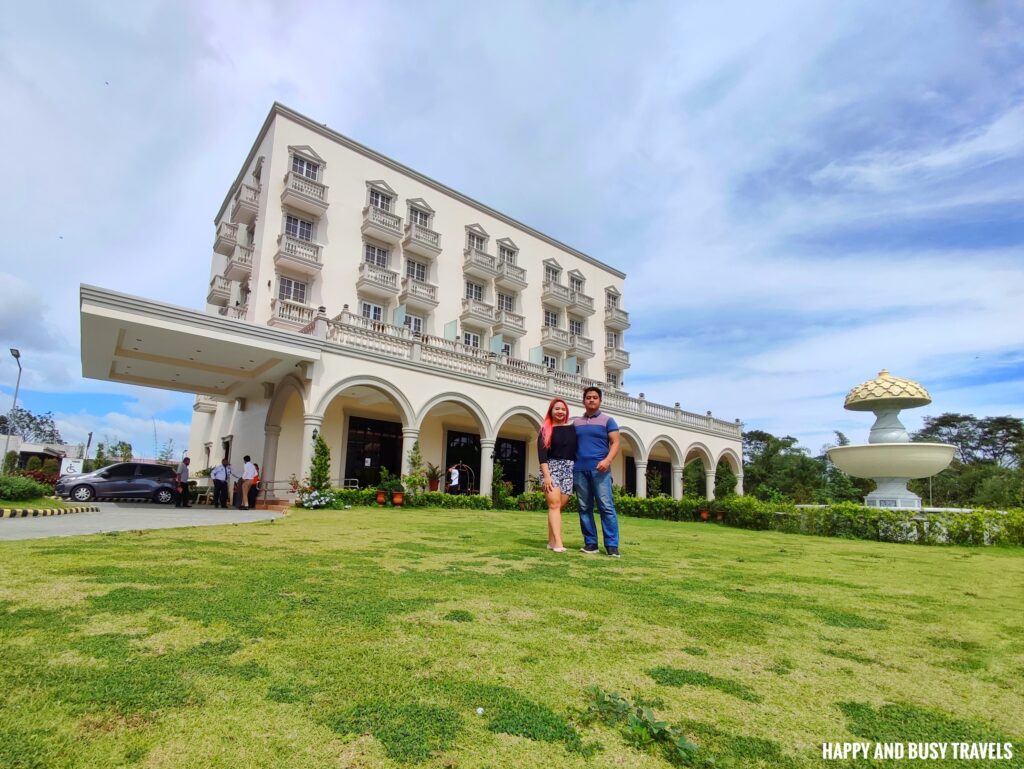 More exciting hotel reviews are at https://happyandbusytravels.com/category/hotels/ so do not forget to check it out!
Like! Follow! Subscribe! to our social media accounts: