Busy and I were in our way to Tagaytay when we saw Trattoria Mario Mio Ristorante Italiano. The restaurant is just inside Monteluce condominiums compound along Aguinaldo Highway, Silang, Cavite, Philippines.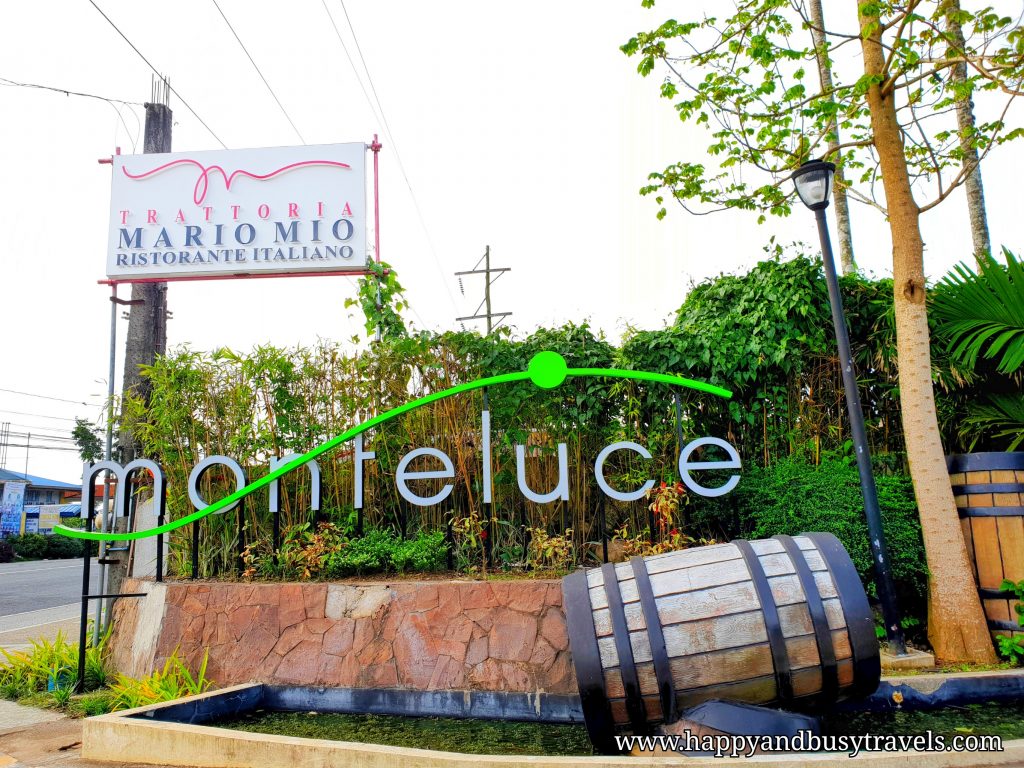 Upon turning left from Aguinaldo Highway, we passed by the guard house and immediately saw the restaurant at the right side of the street.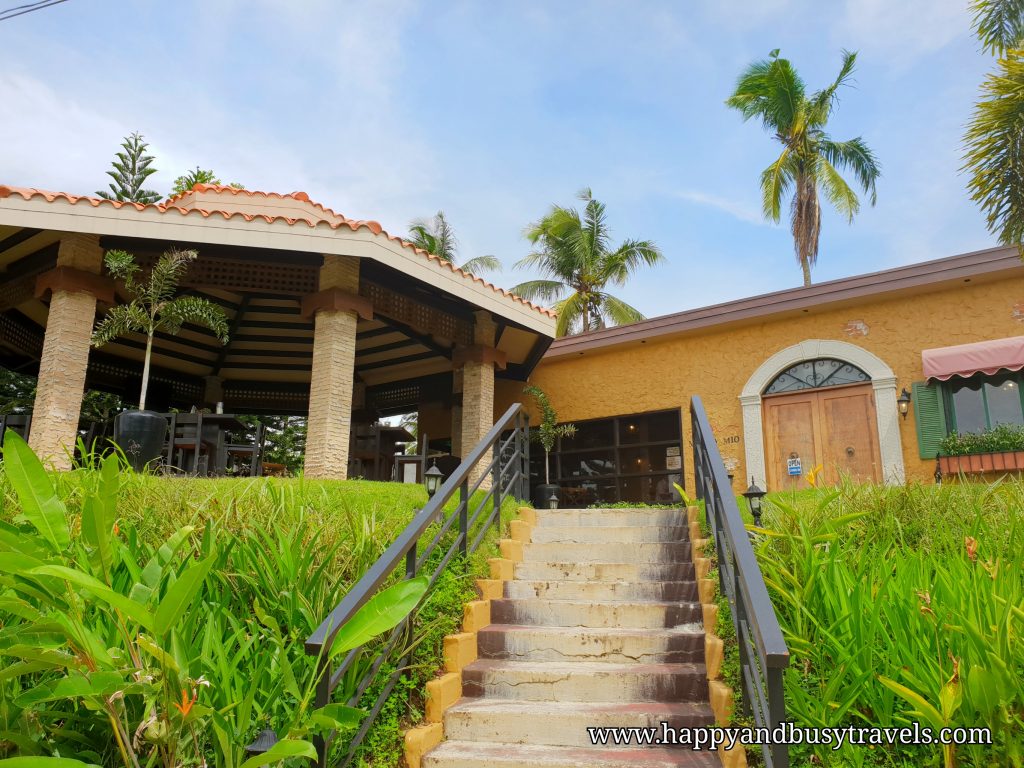 We parked our car beside the restaurant and went straight to the restaurant.
Trattoria Mario Mio Ristorante Italiano is a charming Italian themed restaurant above a tiny hill.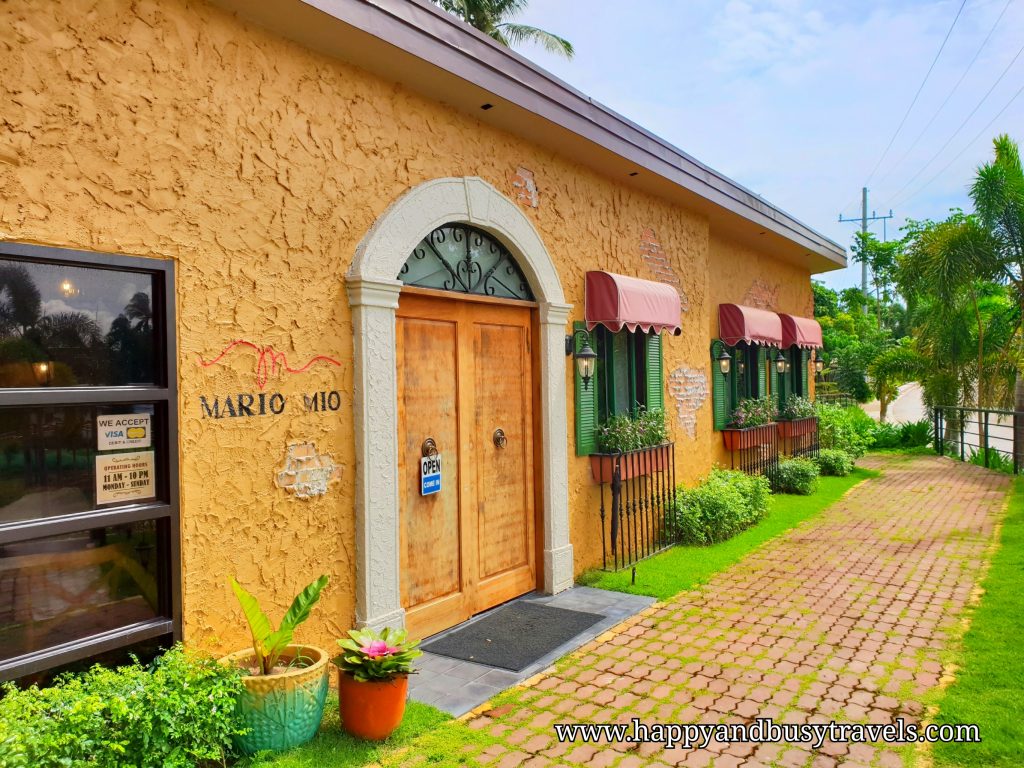 Address: Monteluce condominium, Purok 2, Lalaan 1st, Silang, Cavite, Philippines
Operating hours: 11:00 AM – 10:00 PM
Contact number: +63917 166 7332
Facebook: https://www.facebook.com/trattoriamariomio/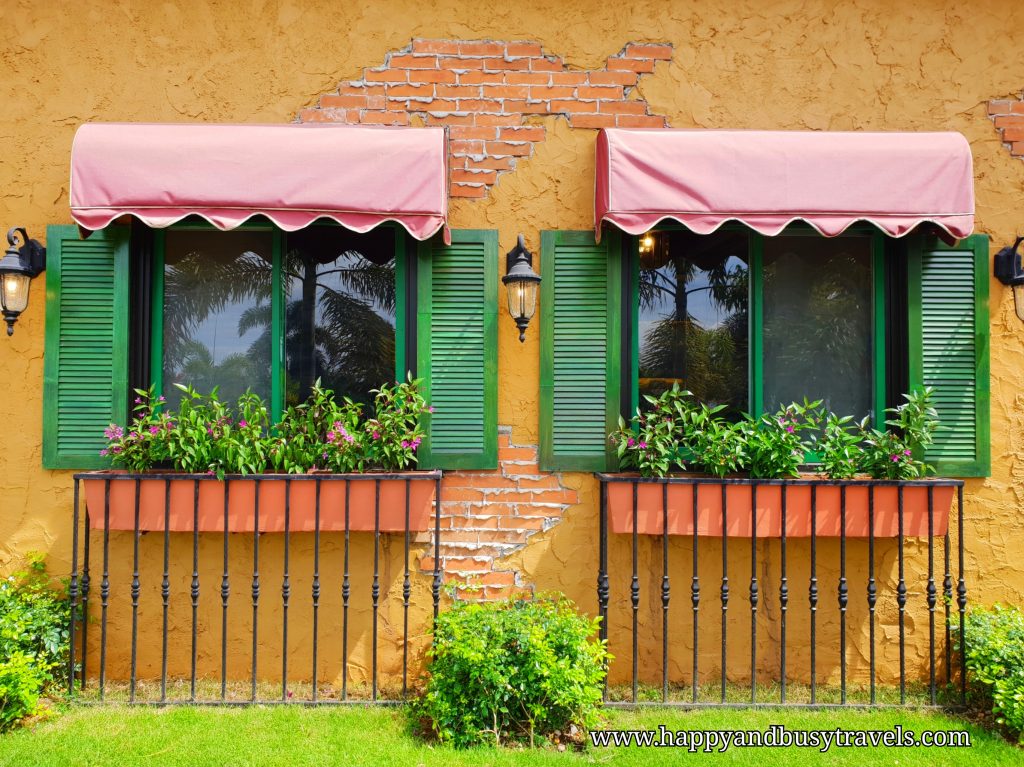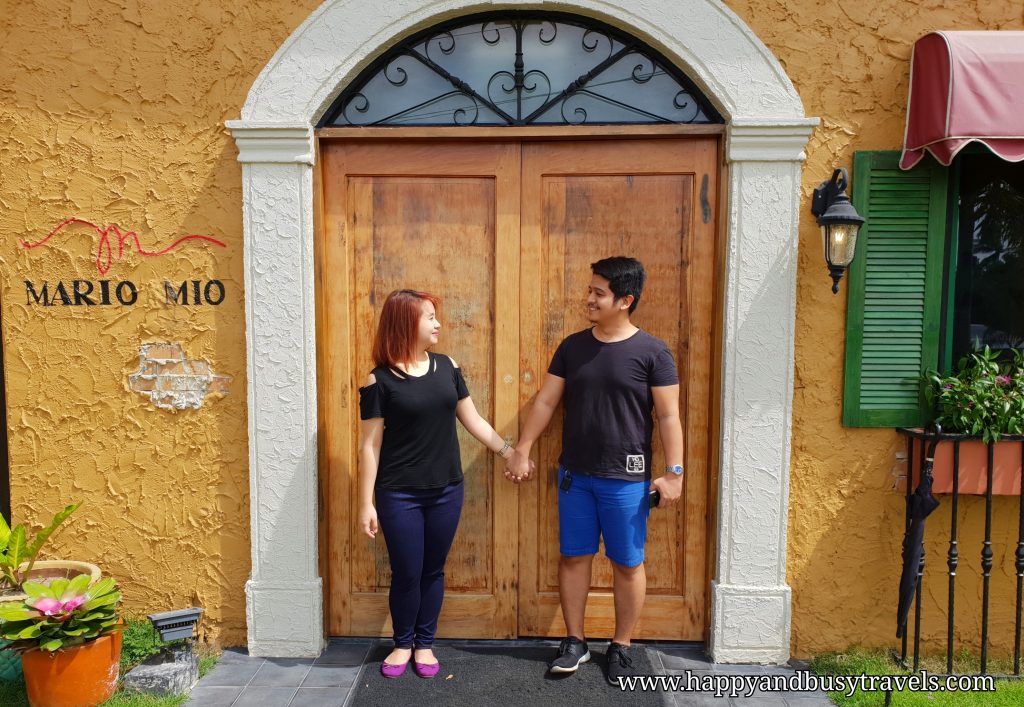 Inside Trattoria Mario Mio Ristorante Italiano
Upon entering, we immediately saw the entire restaurant.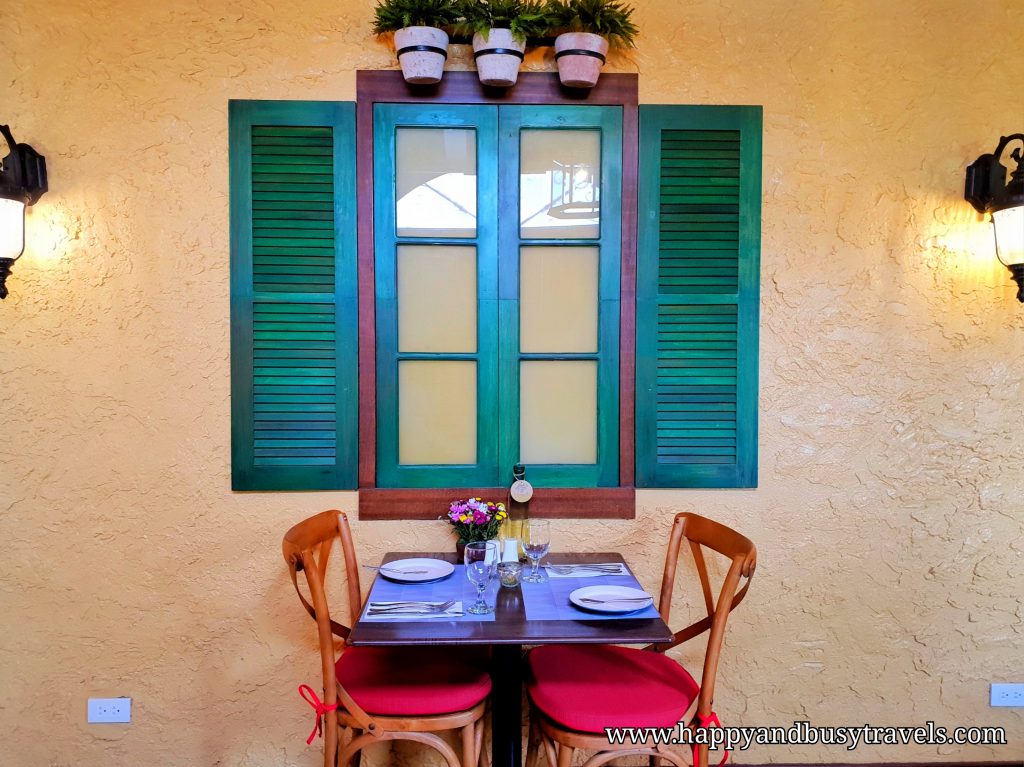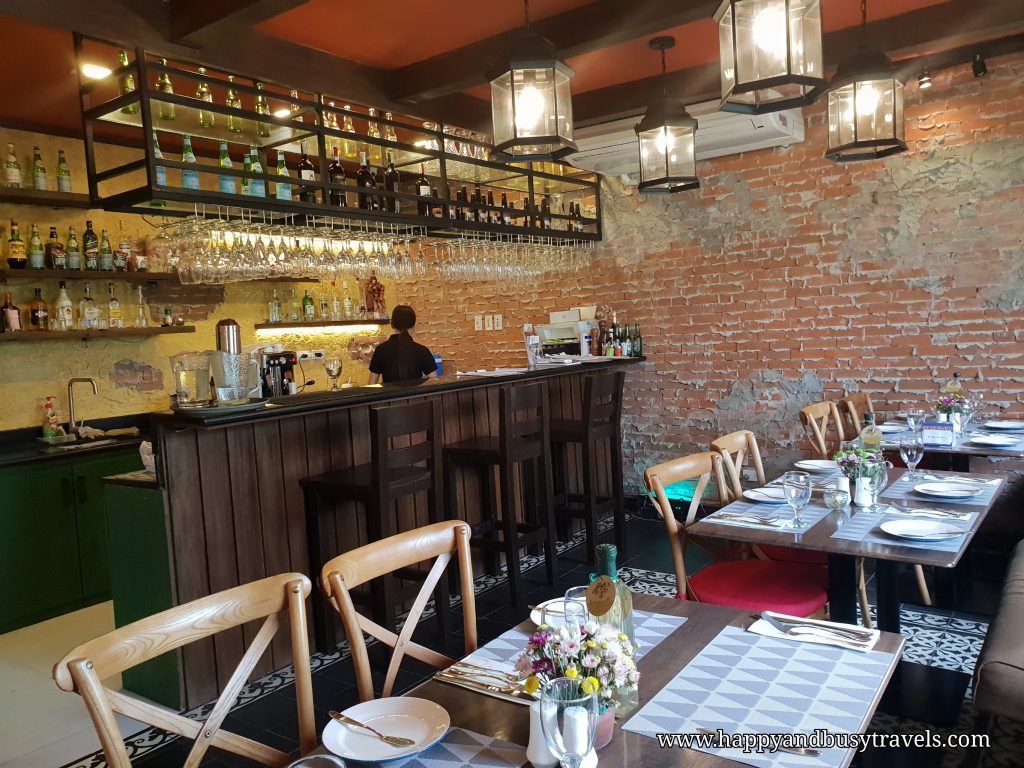 We already choose a table inside the restaurant, but we saw that Trattoria Mario Mio Ristorante Italiano has an outside seating. So we went out and decided to seat outside.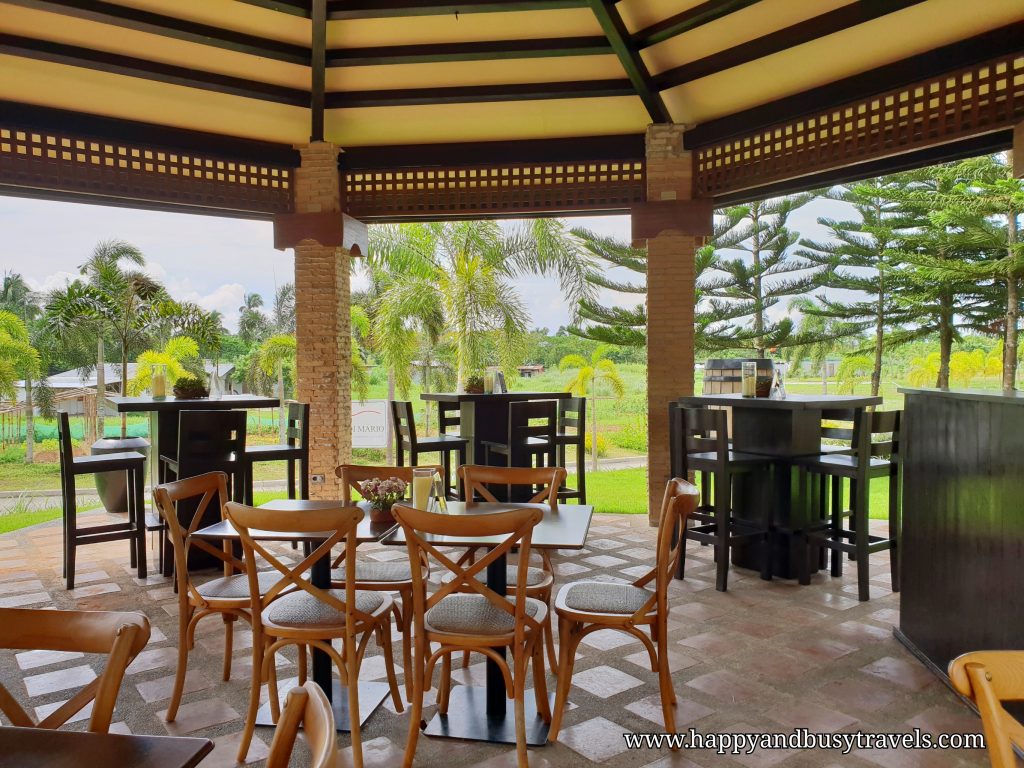 The temperature outside was just right even though we were there around 1:00 PM. Afternoons in the Philippines are usually hot, but in the areas around Tagaytay, the temperature is cooler.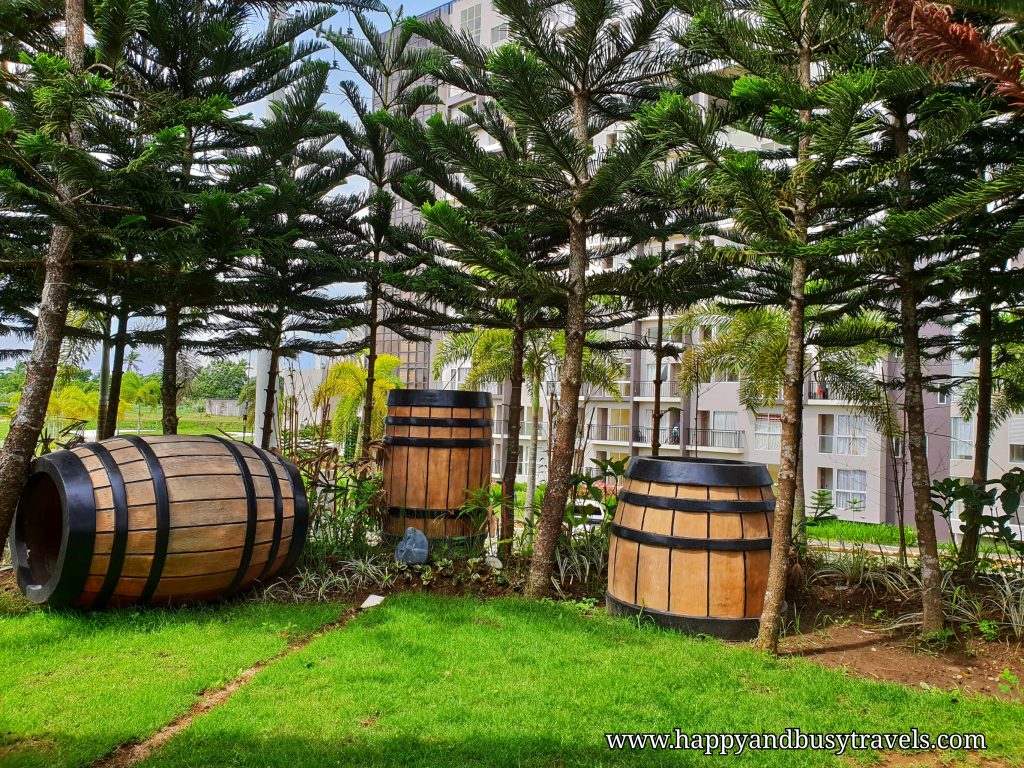 The Menu
The restaurant serves a lot of Italian dishes.

The food
Trattoria Mario Mio Ristorante Italiano offered us some bread and dips while we waited for our order. The dips are Tomato Garlic dip and Pâté.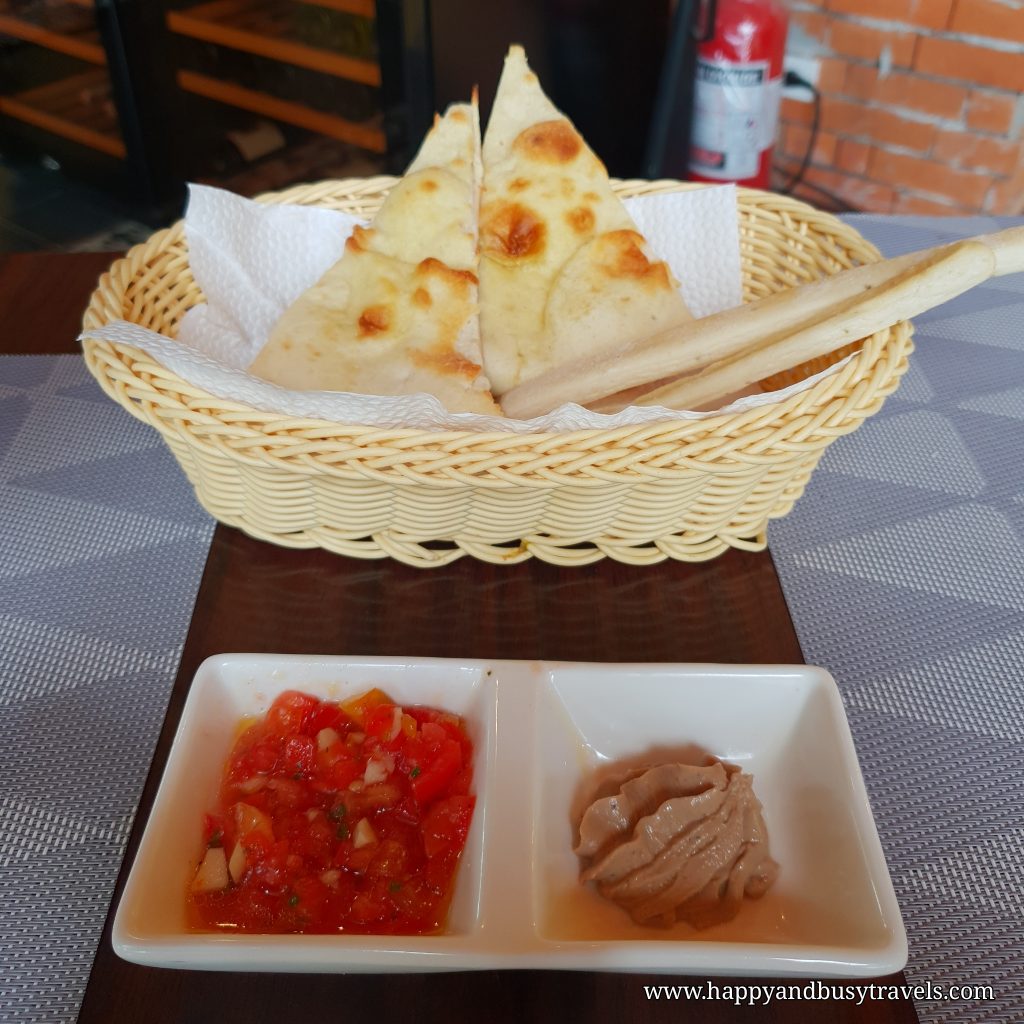 Around a few mins after the bread was served, our orders were also served. It was fast!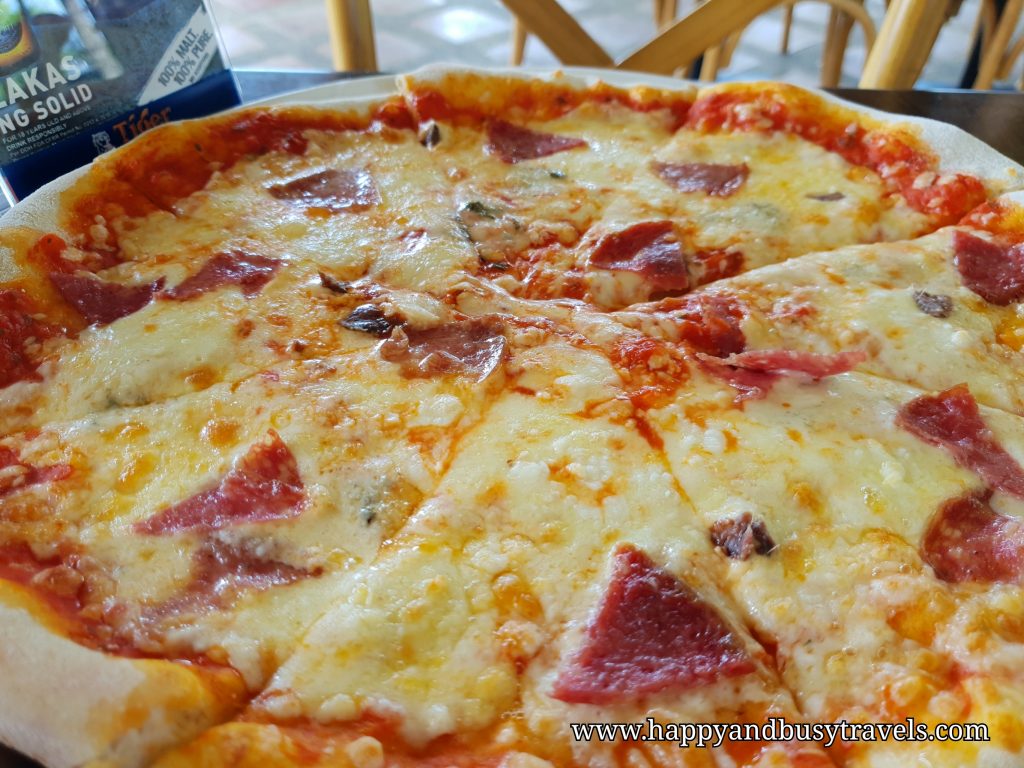 Mario Mio Pizza is the restaurant's specialty pizza. Is is made out of spiced Salami, Anchovies, Blue Cheese, and Mozzarella cheese.
The pizza was delicious, we even took our left overs home and we just re-heat it, it tastes the same! The bread did not become chewy or hard.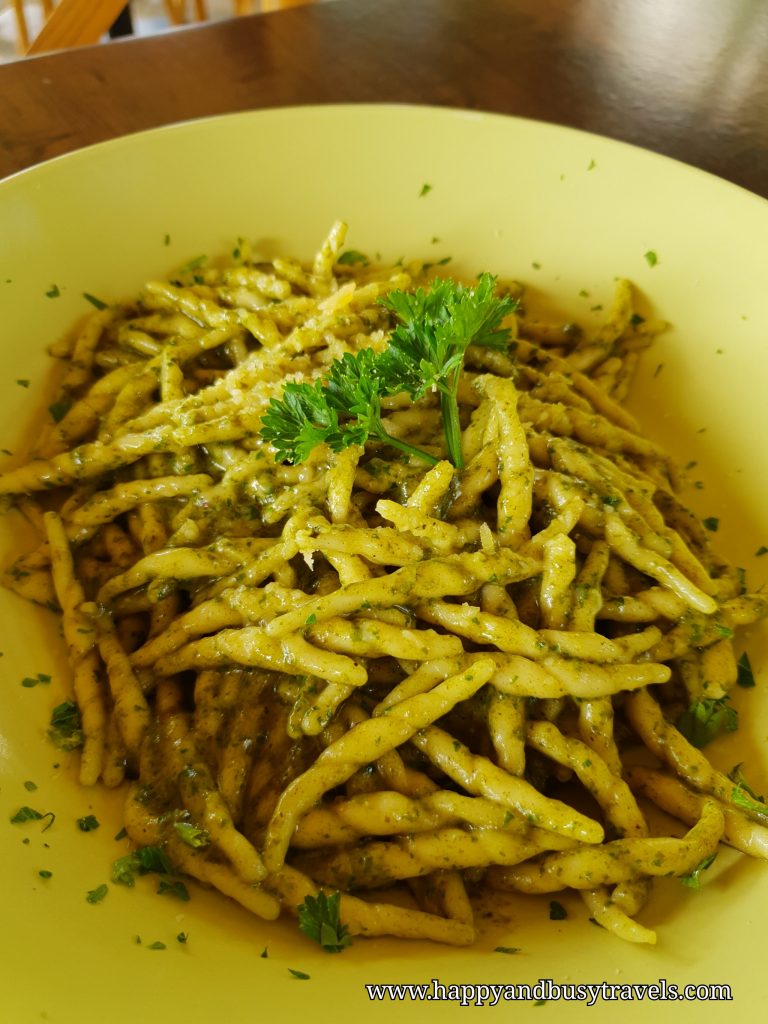 Trofie al pesto alla Genovese is one of the pasta dishes in the menu. It is made out of Genova style pasta with freshly made Basil Pesto Sauce. One bite of the pasta can already take you to Basil universe hahaha, the pasta really tastes like Basil.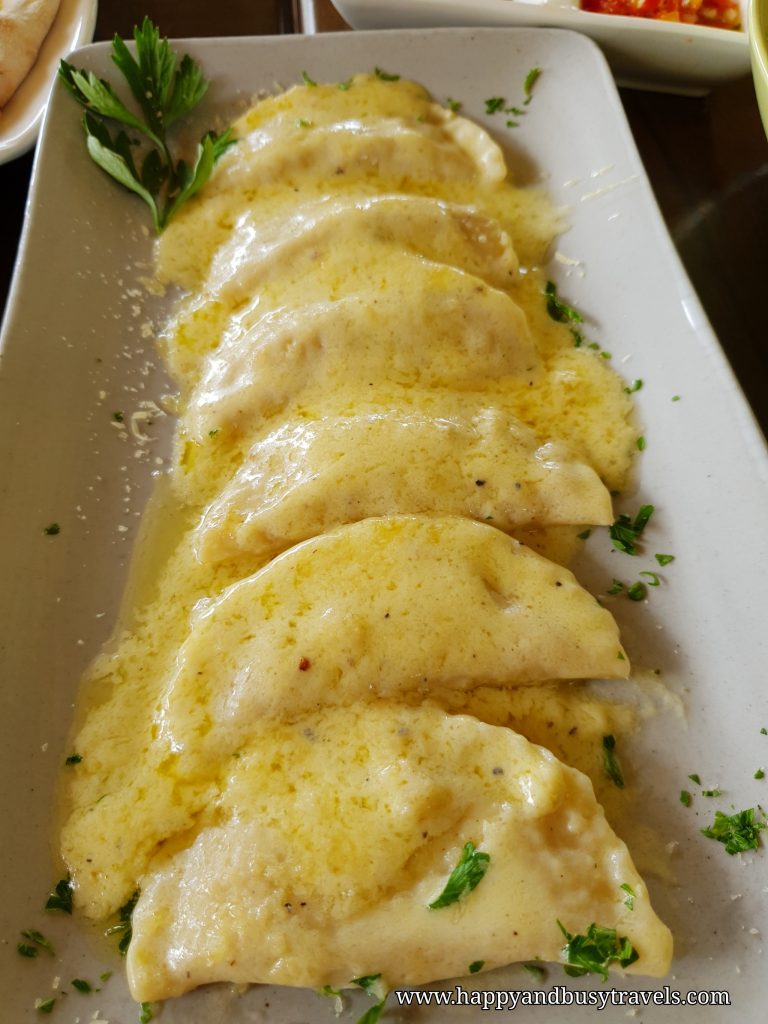 Tortelli d' anatra al profumo di tartufo is one of the restaurant's home made pasta menu. It is a duck-filled ravioli in truffle sauce. Ohhhh this one is my favorite 🙂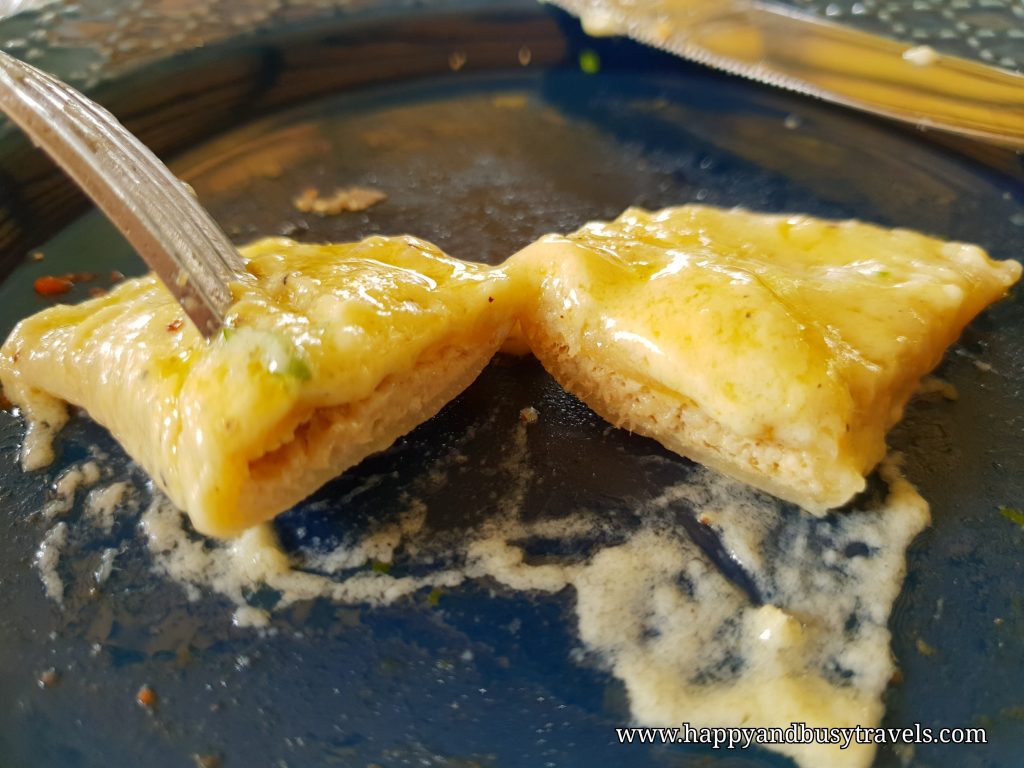 Even though the pasta is a bit thick, the duck filling is good, and the sauce is tasty! The sauce made the dish complete!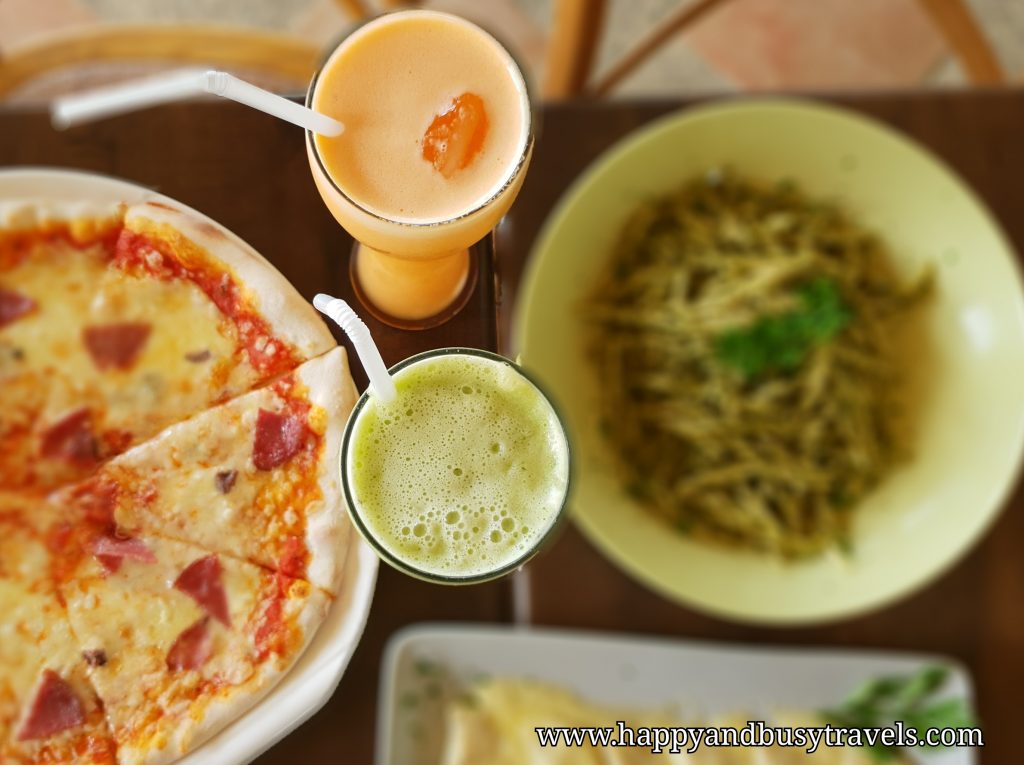 We also ordered some of their house blend shakes. The orange drink is the Celery, Carrots, & Pineapple shake, while the green drink is the Cucumber, Apple, & Dalandan Shake. The house blend shakes were refreshing!
I do not eat celery, but when I tasted the drink, it was good! The celery did not over power the drink.
Overall…
We had a great time in the restaurant. Their dishes were good, and there were a lot to choose from. Even though the restaurant is half filled with customers, their customer service is good.
Busy and I stayed in the restaurant for… 2 hours… I think. We had a good time in the restaurant we did not even noticed that we stayed there for too long.
When passing by Monteluce or you have decided to rent a unit there, do not forget to eat in Trattoria Mario Mio Ristorante Italiano. The restaurant is highly recommended!
Notes:
10% service charge will be added in your bill.
If you love Italian food, this is a good "go to" restaurant.
Credit Card payments are accepted
No Wifi during our visit
Happy and Busy's Smiley
Food – 

Location – 

Ambiance – 

Value for money – 

Service – 

Comfort Rooms –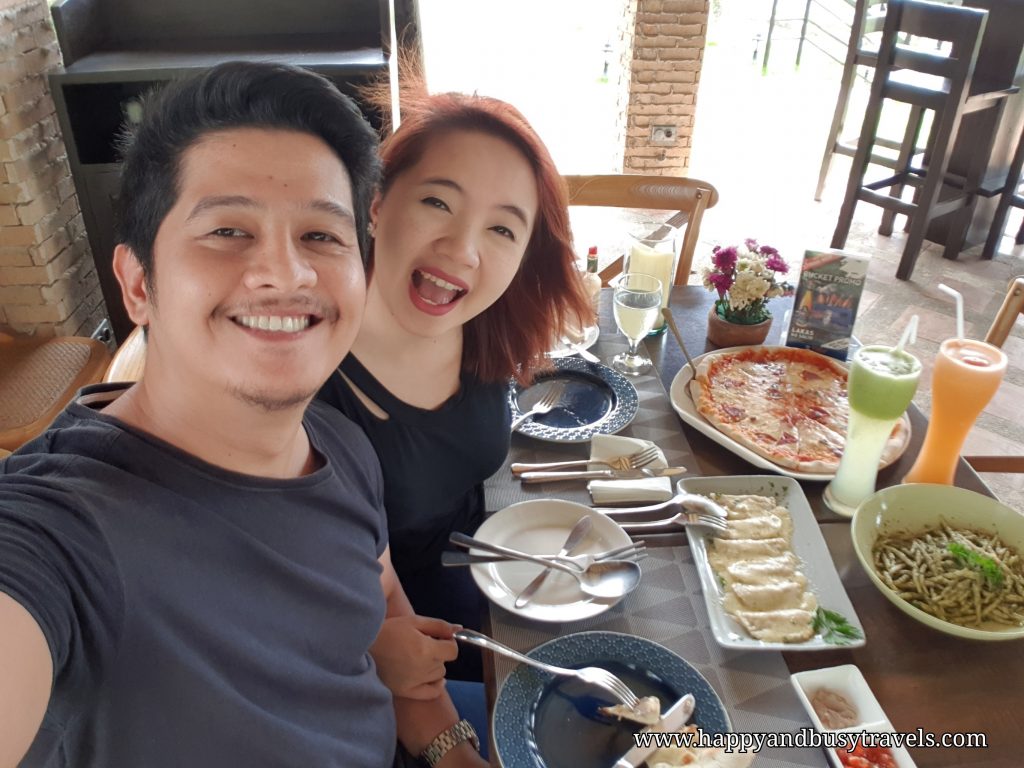 Visit https://happyandbusytravels.com/category/food-and-drinks/ for the complete list of restaurants that Happy and Busy visited.