Trekking at Gaya Island
There are a lot of trails that you can go trekking at Gaya Island. But here is the quickest, easiest, and most scenic route.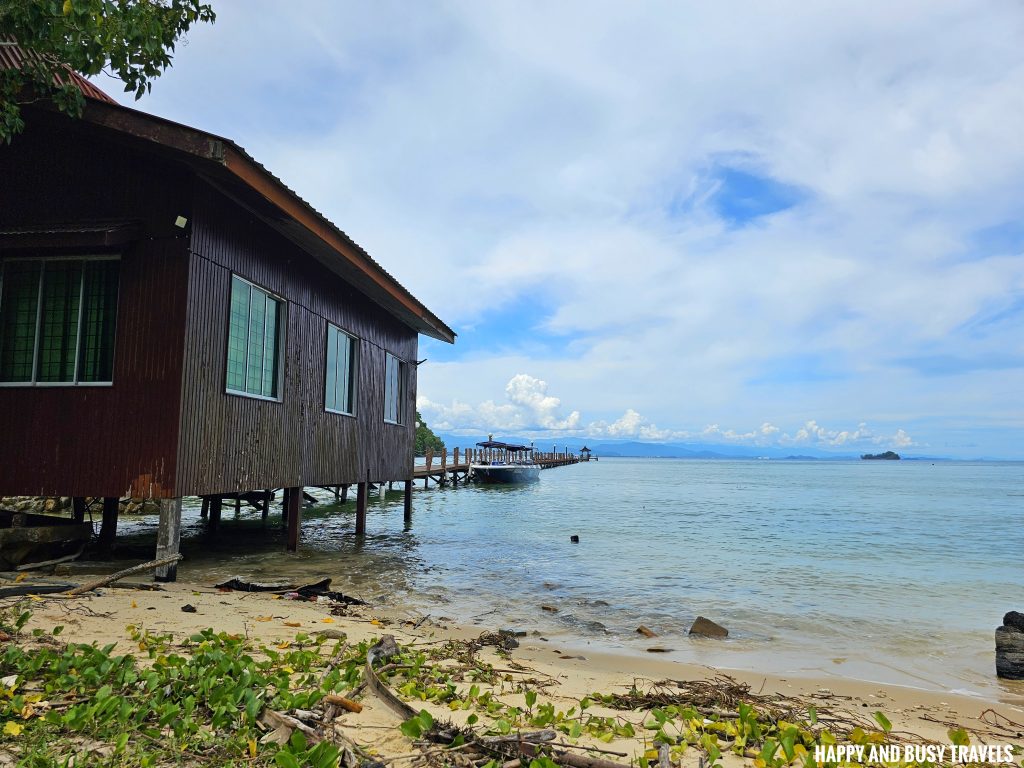 Important Information
Website: Adventures in Borneo
Facebook: Adventures in Borneo
Instagram: Adventures in Borneo
Contact No.: +60 88-486 800 ; (+6) 012 866 1935
Email address: [email protected]
Diving Address: Gaya Island, Kota Kinabalu, Malaysia
Time spent on the activity: 30 minutes
Map of Gaya Island
This is the map of Gaya Island which is shown at the camp. We will just trek from point I to point F, the ending wherein we can see the Mangrove forest.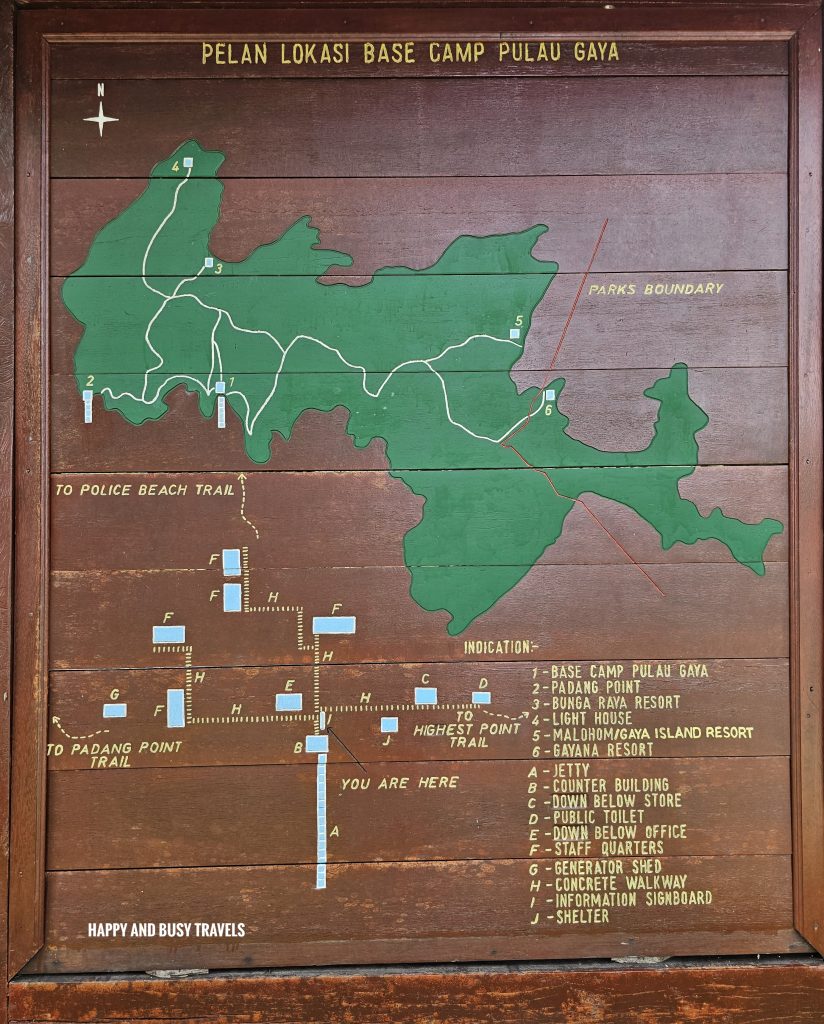 Start of Trekking at Gaya Island
Kerry, our scuba diving instructor, is also our guide on this trek because he knows this trail a lot. He actually told us to wear insect repellant and wear comfortable clothes that can cover our bodies. But we just finished scuba diving, so I just used the wetsuit, and Busy used his extra shirt.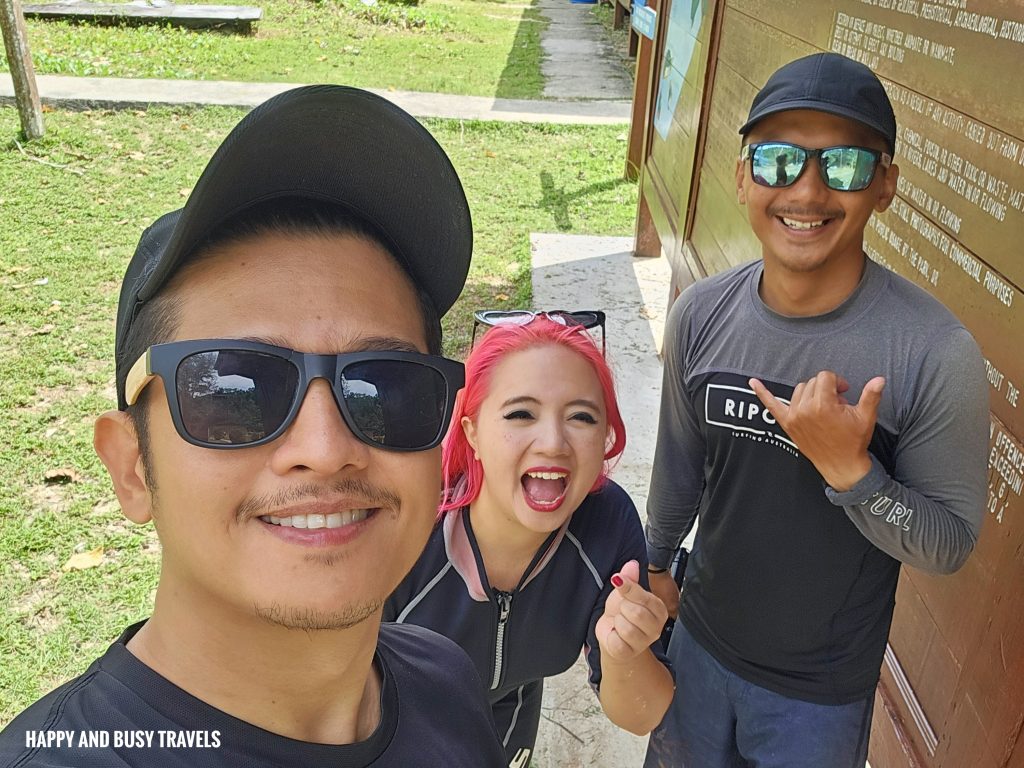 Our trek started at this waiting area at the foot of the mountain-like formation on the island.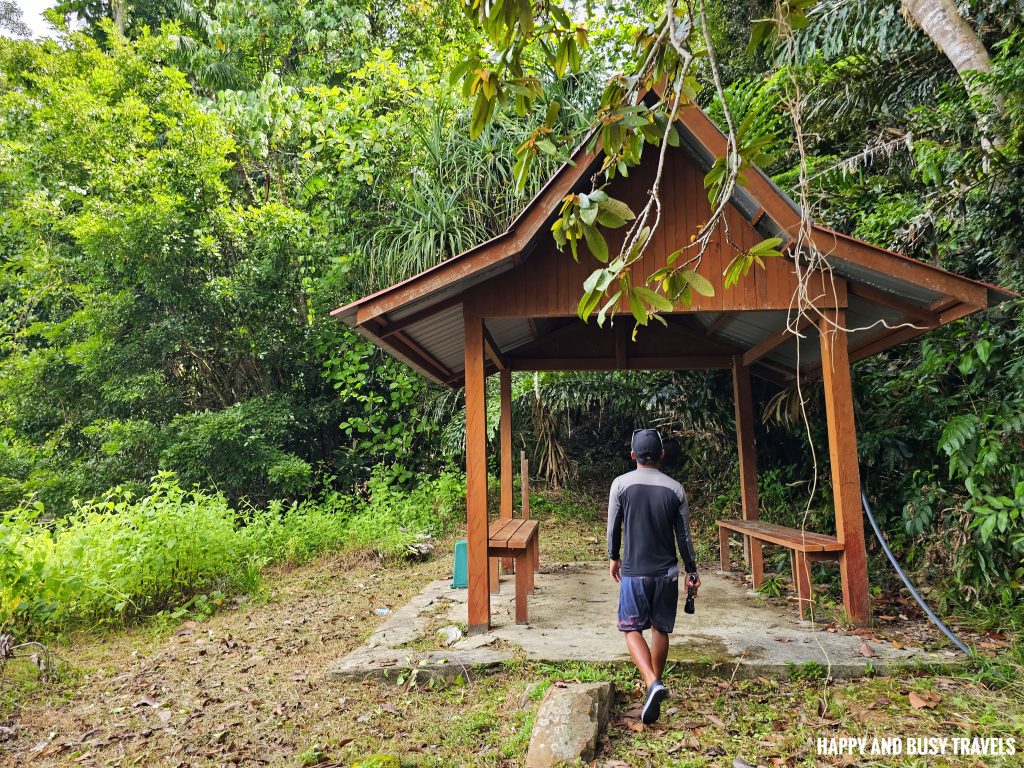 There are arrows along the way which point us in the direction that we are supposed to go.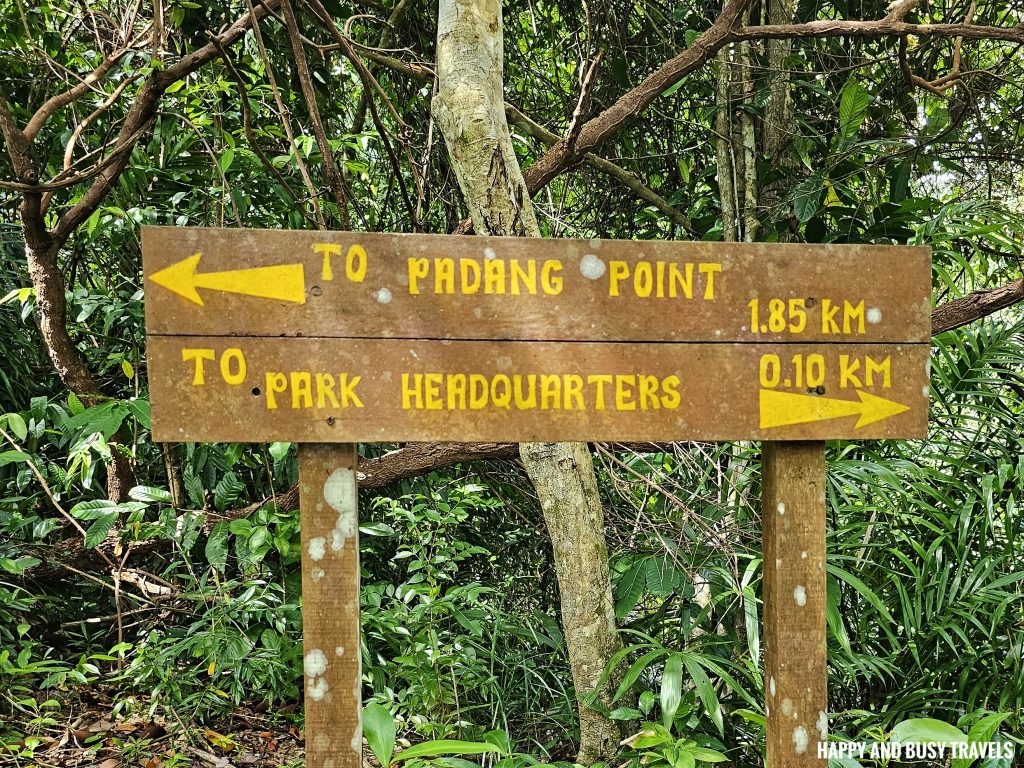 Wildlife Along the Trail
We passed by a beehive, so Kerry said we have to be careful and walk slowly past the beehive. We do not want to disturb the bees because they can sting us.
Next, we passed by the giant web with a giant venomous spider. There is a hole on his web, which people use to pass by this area.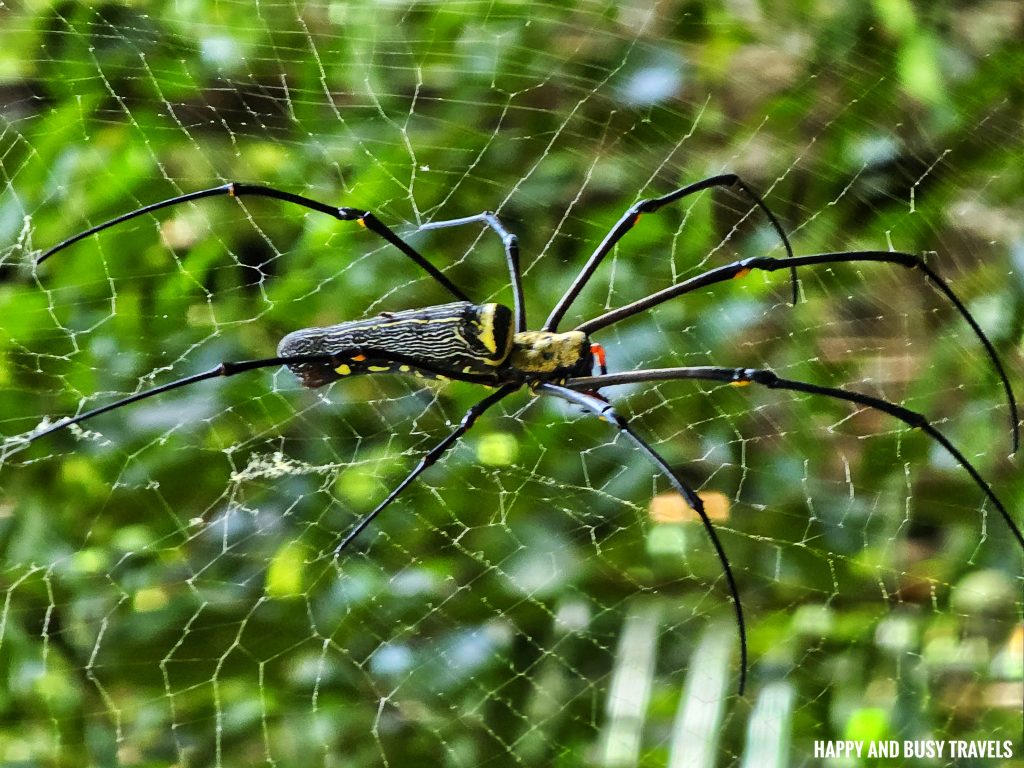 We asked Kerry why is he carrying a flashlight because it is day time and we can see everything. This is why, there are bats in a nearby cave. This cave is just a few feet away from the trail, so the small bats can be seen.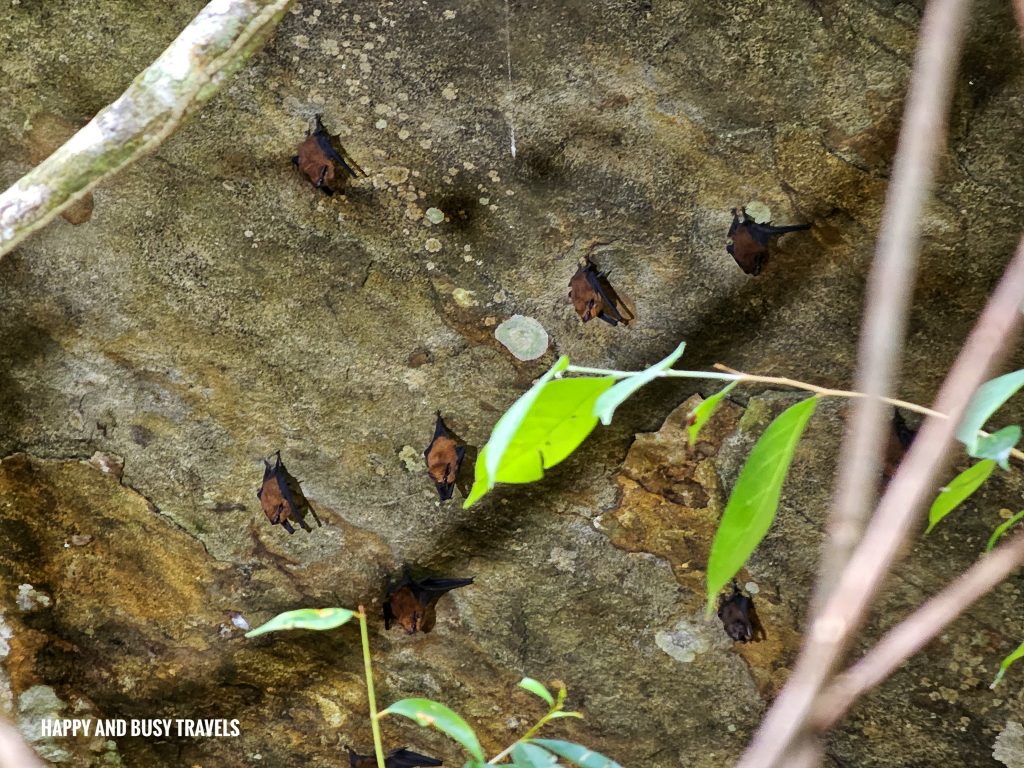 Nice Scenery
We saw this area, it looks picturesque. We were wondering if our trek to Mt. Kinabalu will look the same.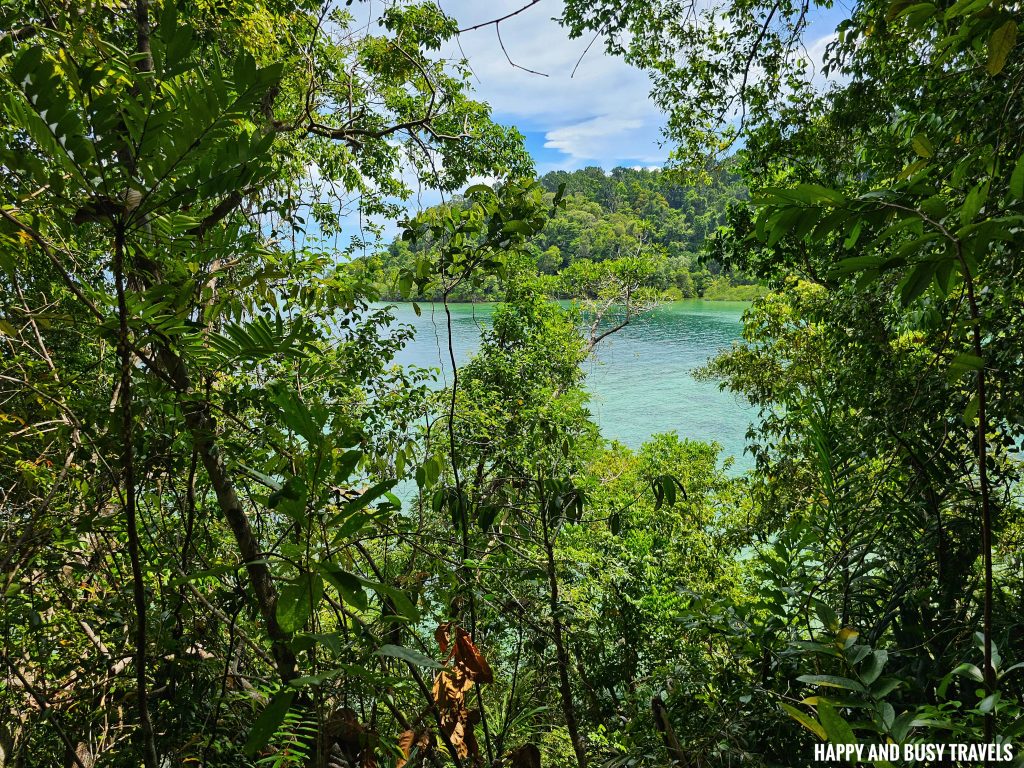 Of course, we had to take a photo of ourselves in it.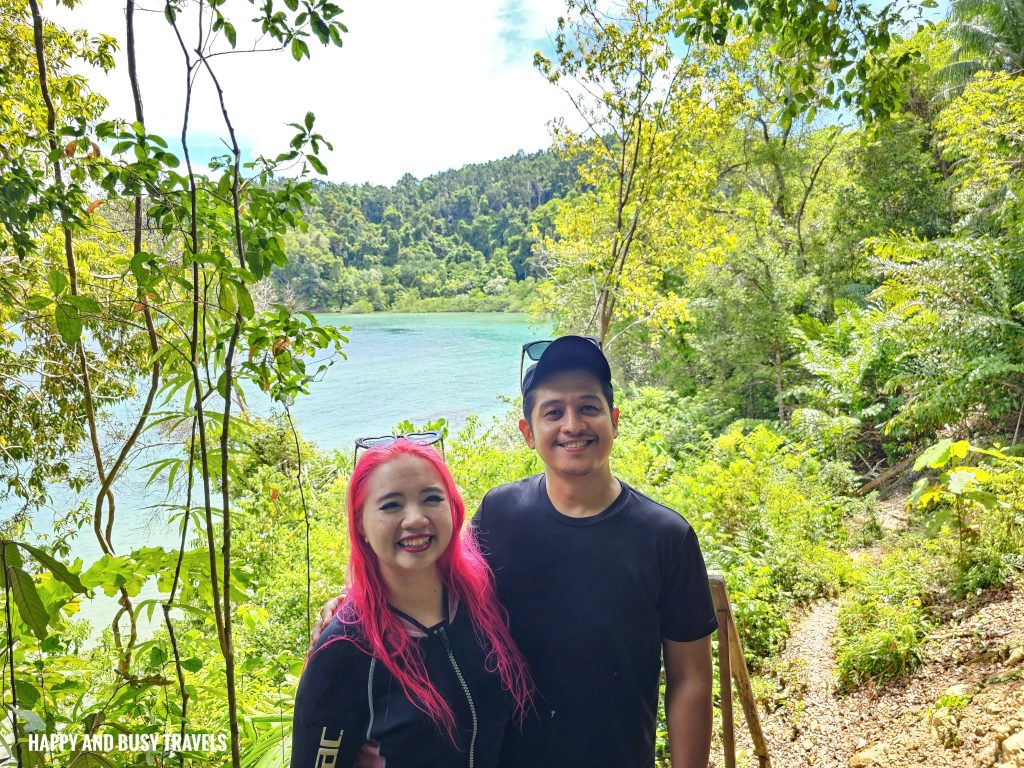 The only challenging (a little bit) part of the trail is the part where we used a rope to go up because the trail is a little bit elevated.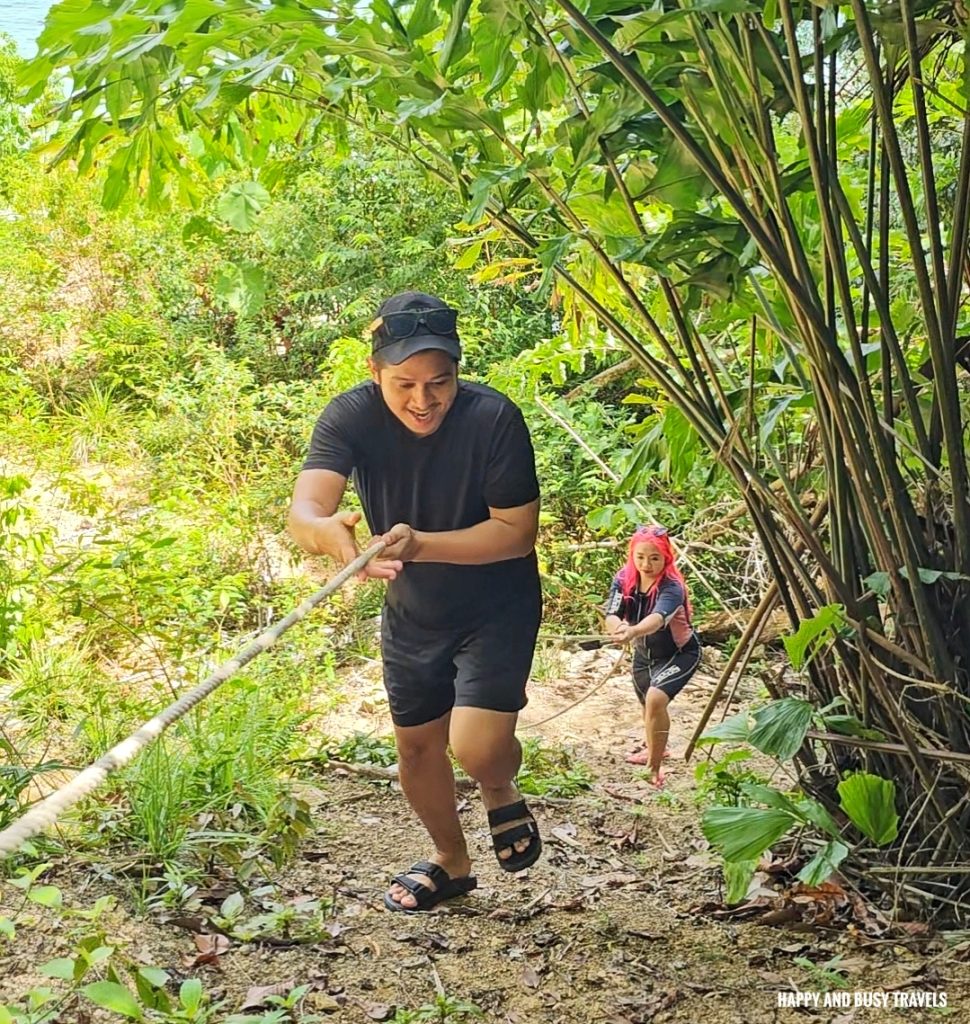 We saw some more nice areas along the trail, which kept us entertained.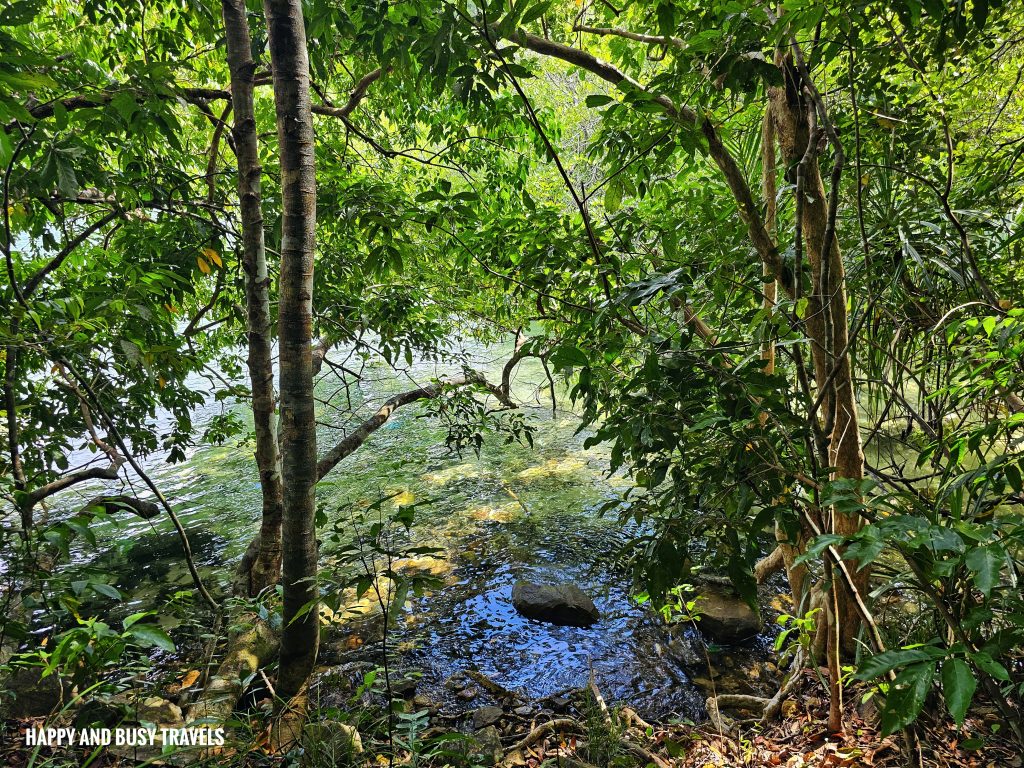 Finally, we reached the Mangrove Area.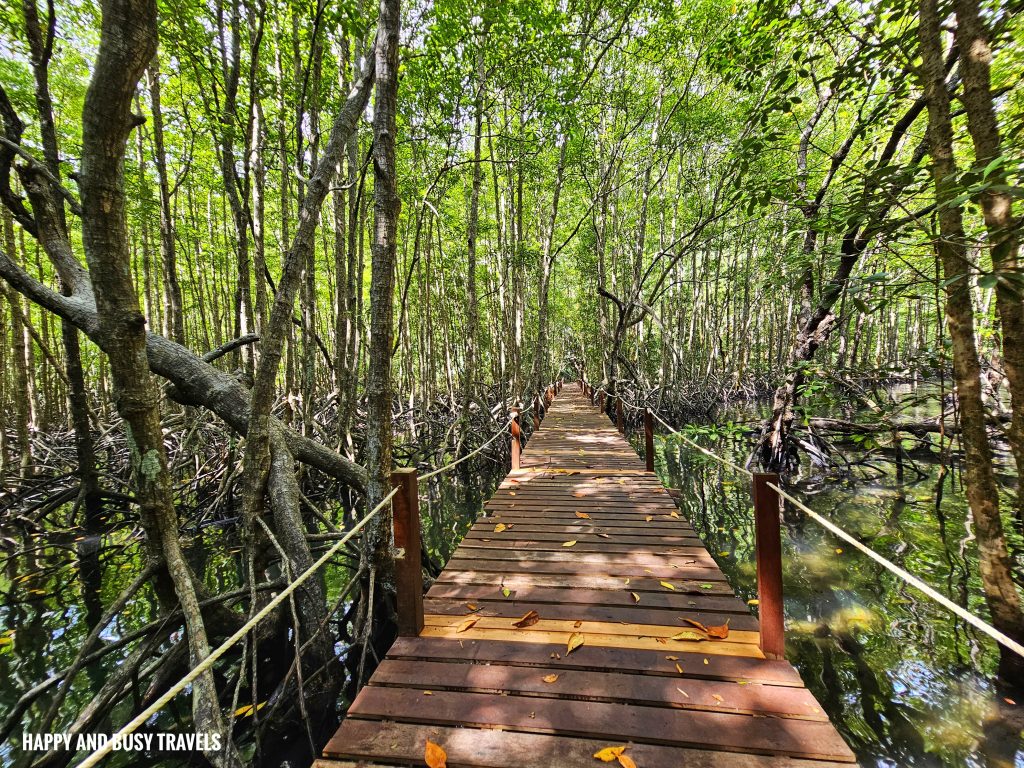 There is a few feet of water along the Mangrove Trees so we can still see the floor.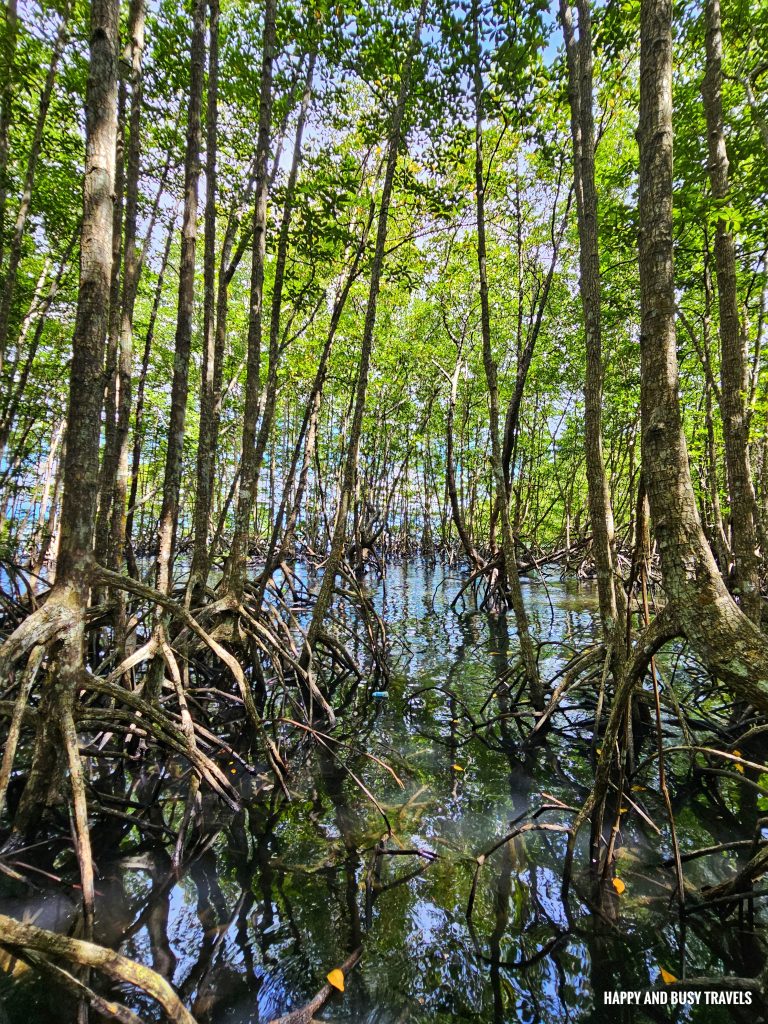 There are fishes along the Mangrove Trees, and a few nice other plants here too.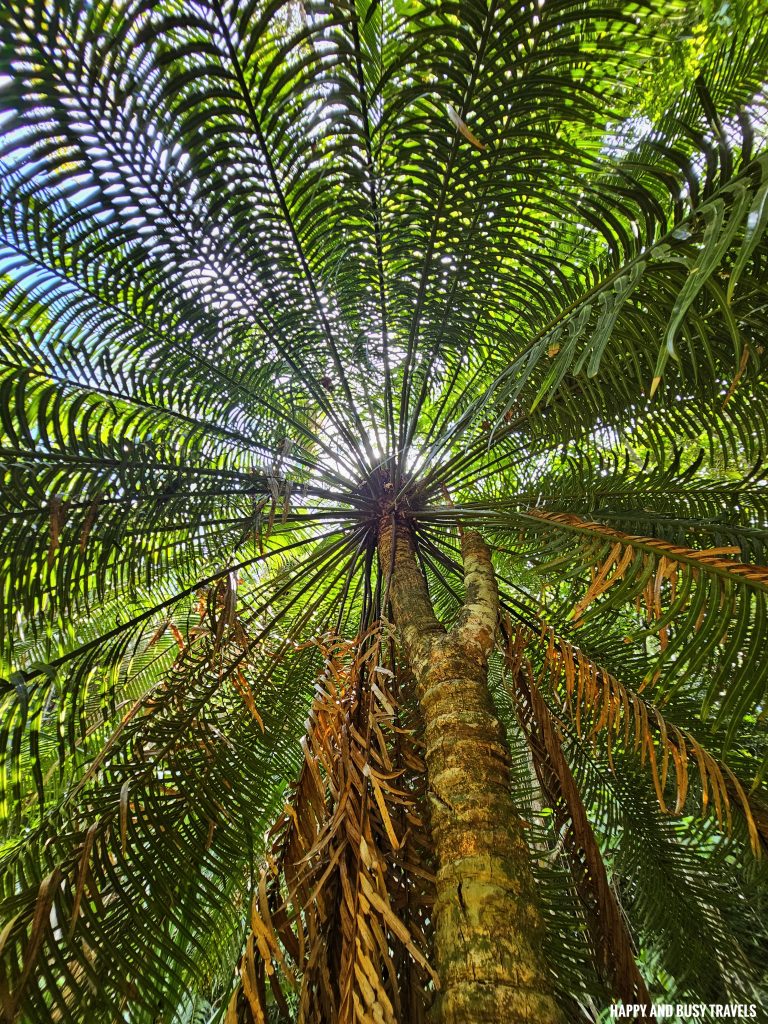 This concludes our trek, and we went back to the camp. The trail is actually easy and can be done by any individual even though they are not super physically fit. Trekking in Gaya Island can be done by individuals who want to take a break from scuba diving or those who can't do any water activities.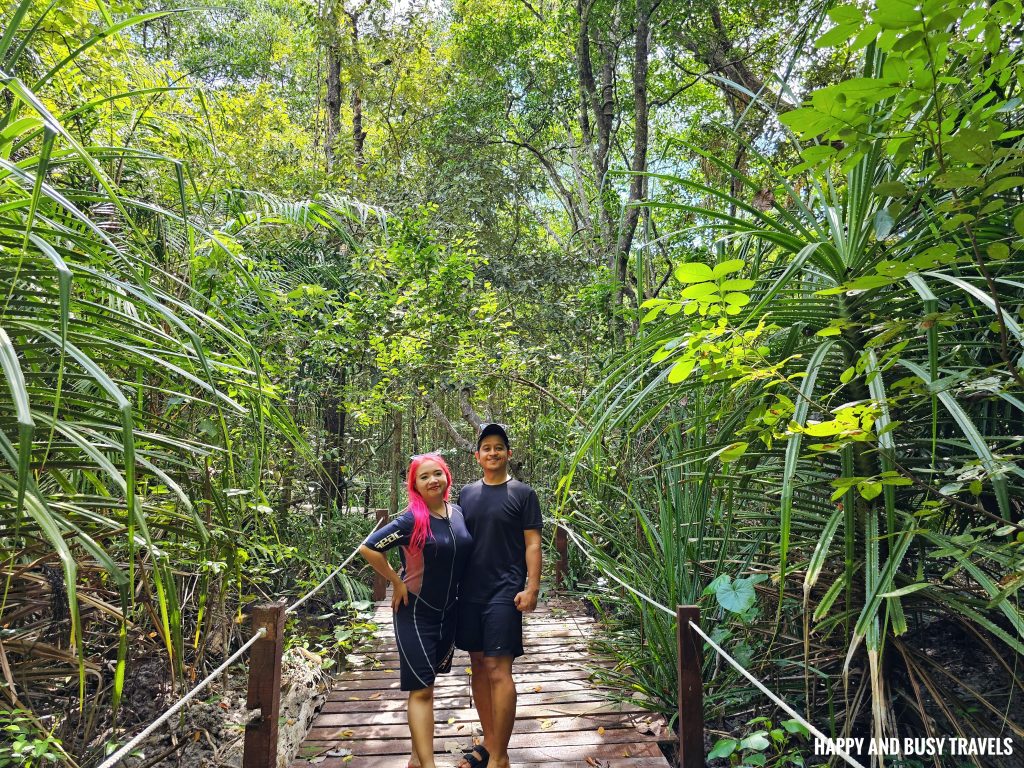 Happy and Busy's Smileys for Trekking at Gaya Island with Adventures in Borneo
Overall the experience is nice, we were not tired of doing it so it is a nice addition to our activities on the island.
Location 


Ambiance


Value for money 


Fun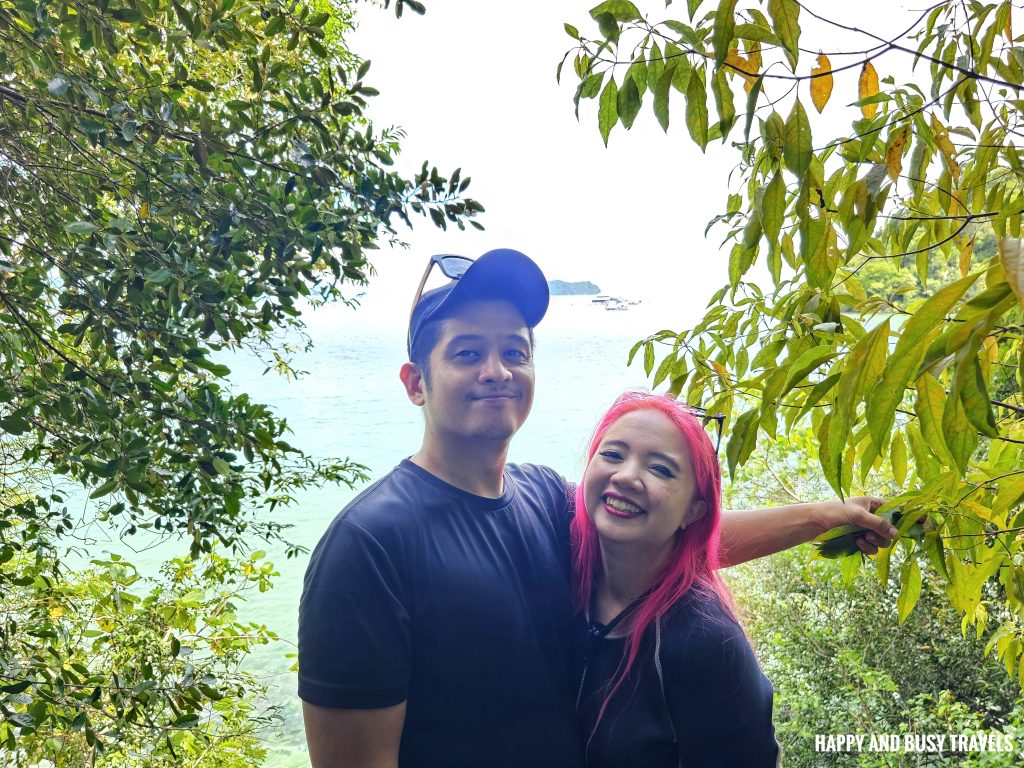 More exciting activity reviews at https://happyandbusytravels.com/category/activities/
Like! Follow! Subscribe! to our social media accounts: