Uma Sapna Villas is a compound with various private villas which were cleverly built to ensure privacy. These magnificent villas has a contemporary design, it is simple but elegant, so Busy and I immedieately loved it.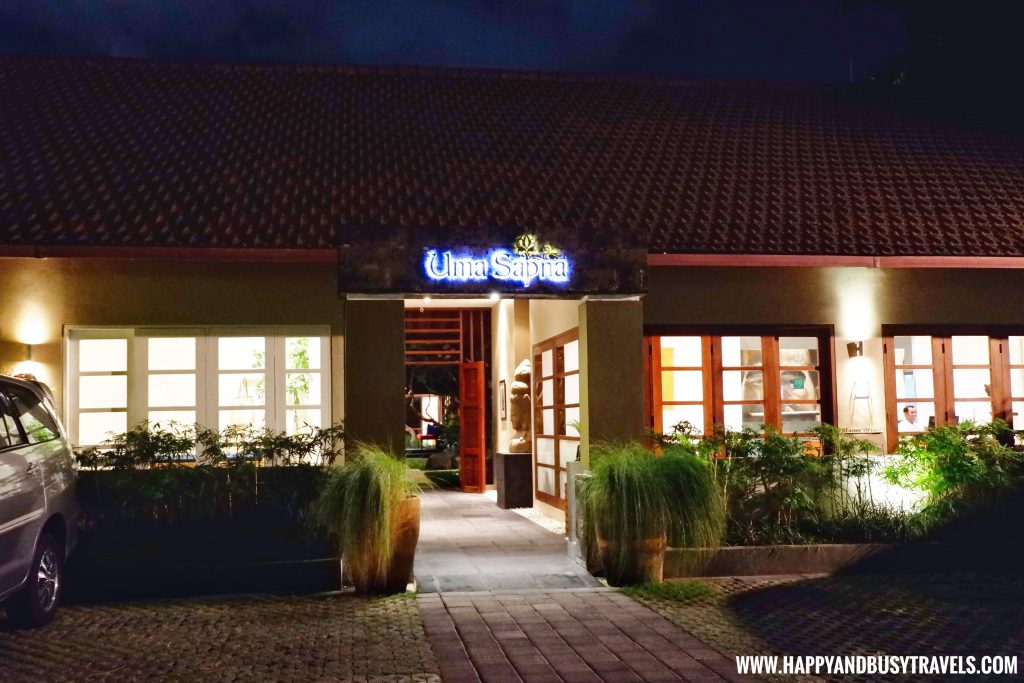 We were very fortunate to stay in the Royal Villa of Uma Sapna Villas during our stay in Bali, Indonesia last July 2019. This is included in the generous giveaway of the late DJ Adam Sky.
Website: https://umasapna.com/
Facebook: https://www.facebook.com/UmaSapnaVillaSeminyak/
Contact No.: +62 361 736628
Viber: +62 8579 2902663
Email: [email protected]
Address: Jl. Drupadi No. 20xx Basangkasa, Seminyak, Bali, Indonesia
Google Maps: https://goo.gl/maps/QFUBuuvMS5ZmjavQA
Where to Book Uma Sapna Villa?
You can book through their website, or through Agoda for a "pay later" and "free cancellation" option.
One Bedroom Royal Villa
I will go straight and show you our villa.
Nias Villa was assigned to us. It is the first Royal Villa in the compound.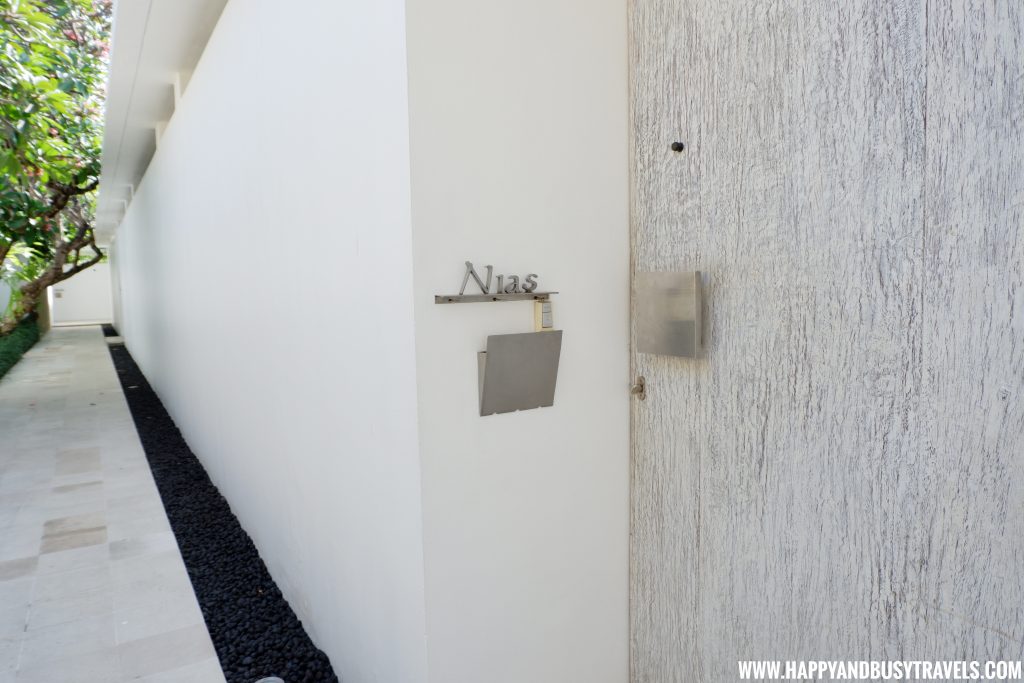 When we went inside the villa, we were amazed how big and relaxing the villa is. The villa is 247 square meters which is the size of a regular house in the Philippines! It's like we have our own house in Bali.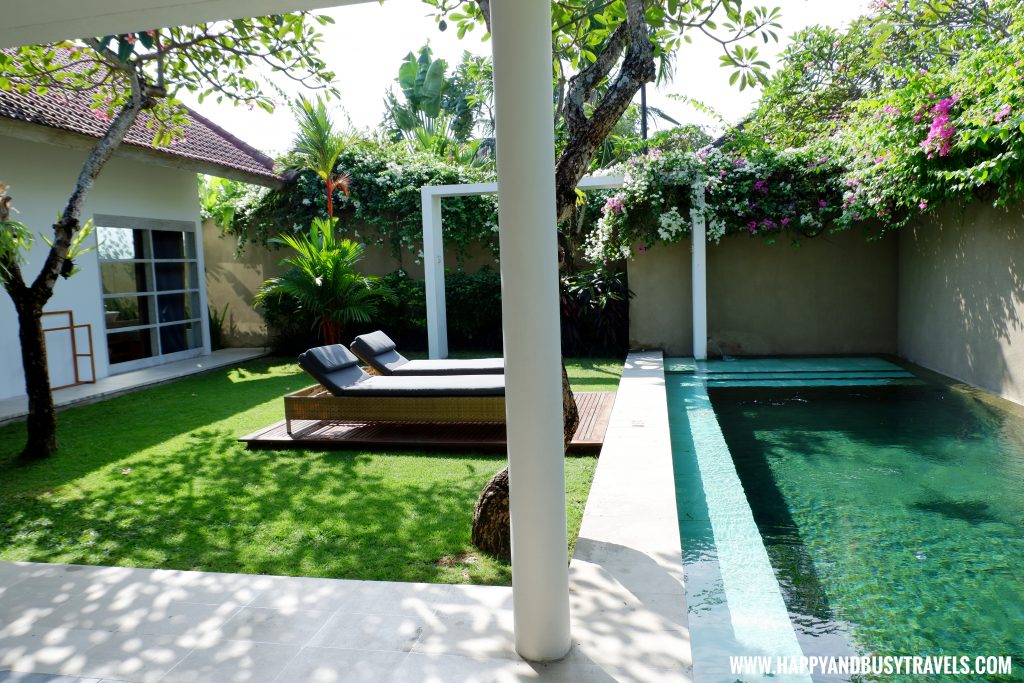 Garden, Swimming Pool, and Sunbathing Beds
It has a swimming pool which is 9 x 4 meters and is 4'9" deep (I think?). I'm just not sure about the dept of the pool, because I am 5 feet tall, and the water is just below my chin when I stand straight on tip toes.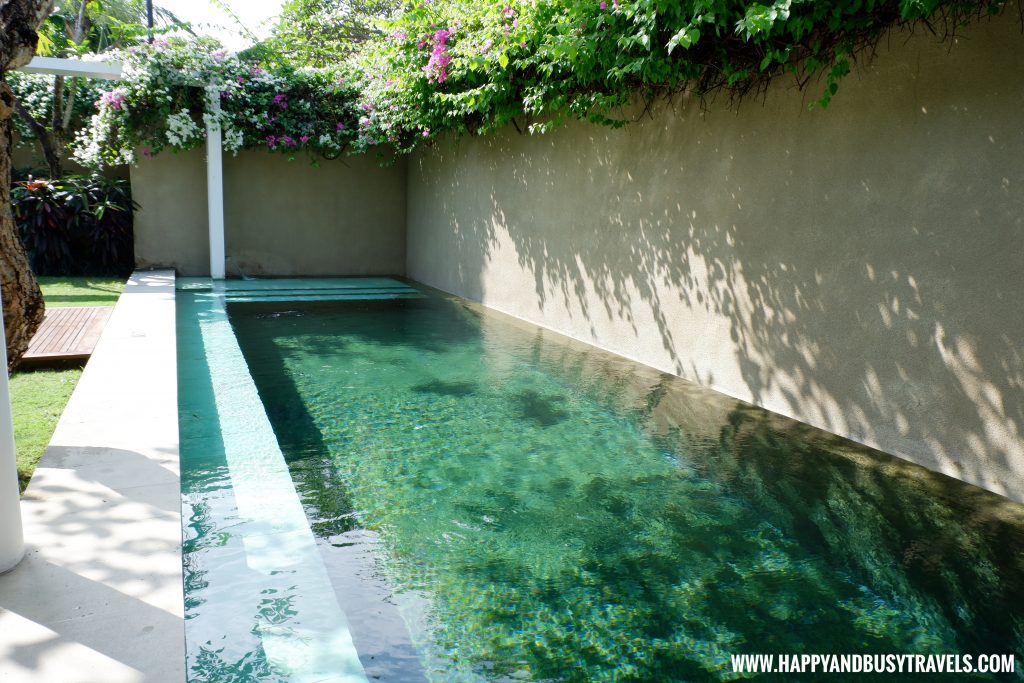 Oh did I forgot to mention that this pool is all ours? 😍 It is a private swimming pool located in our villa.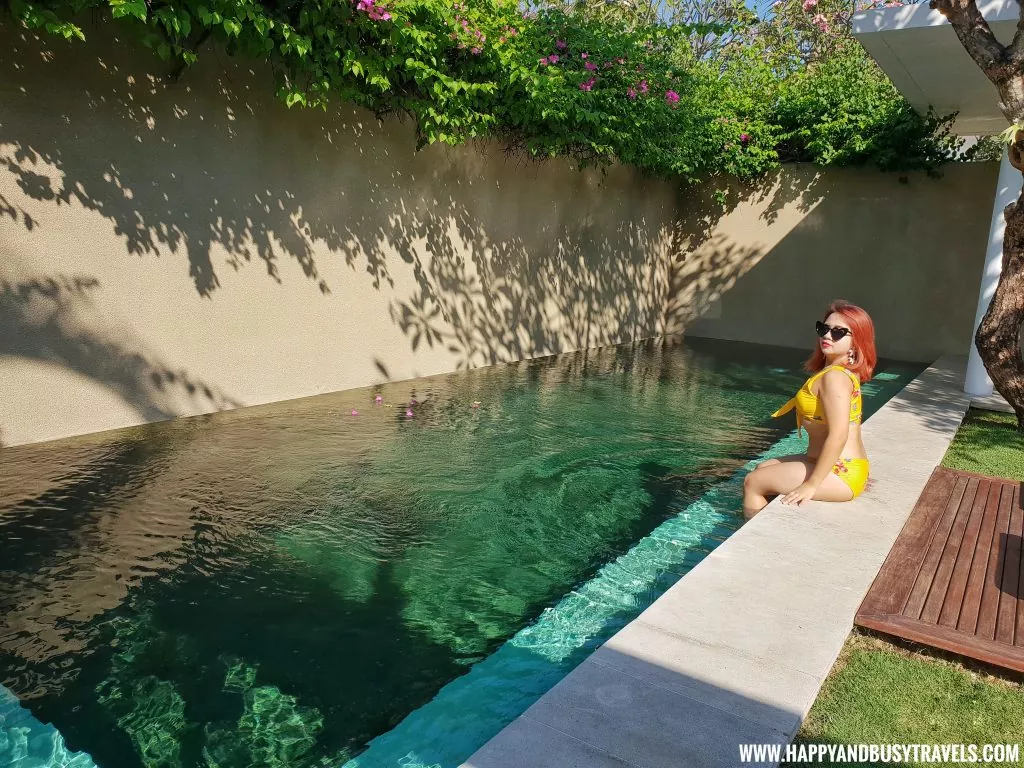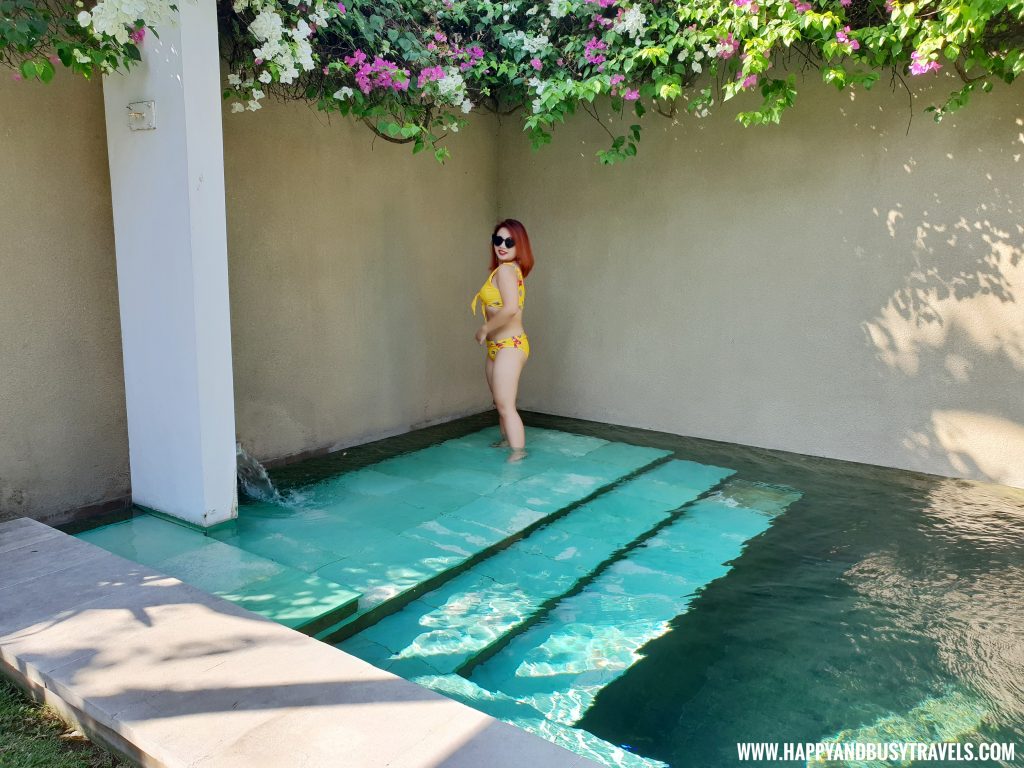 We also have our sunbathing beds. But we won't be using this much in daytime because we do not want to burn our skin 🙂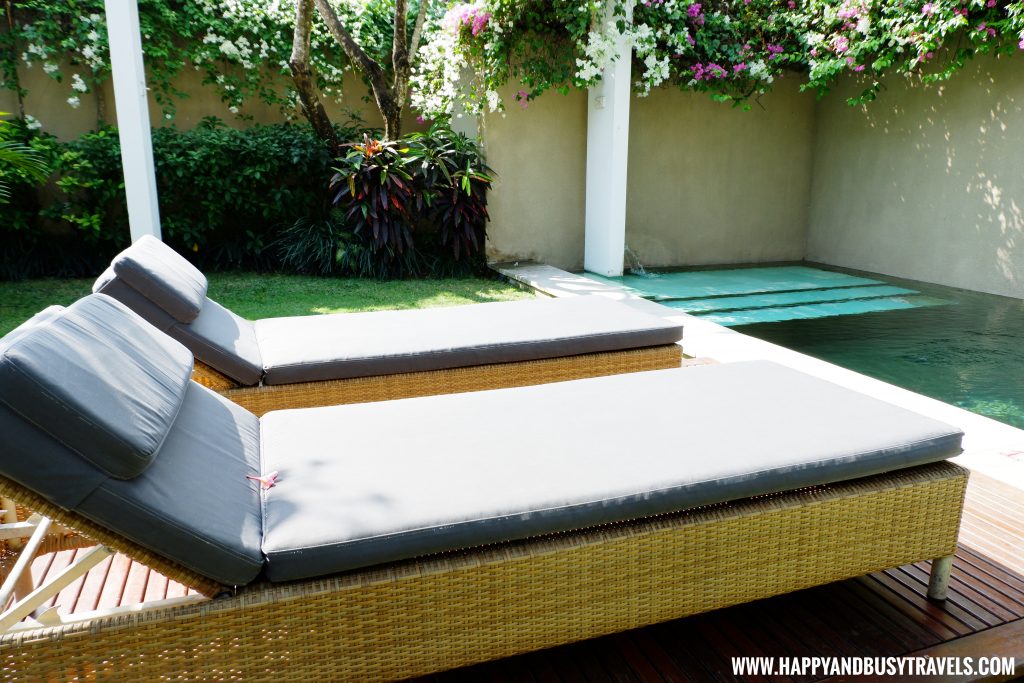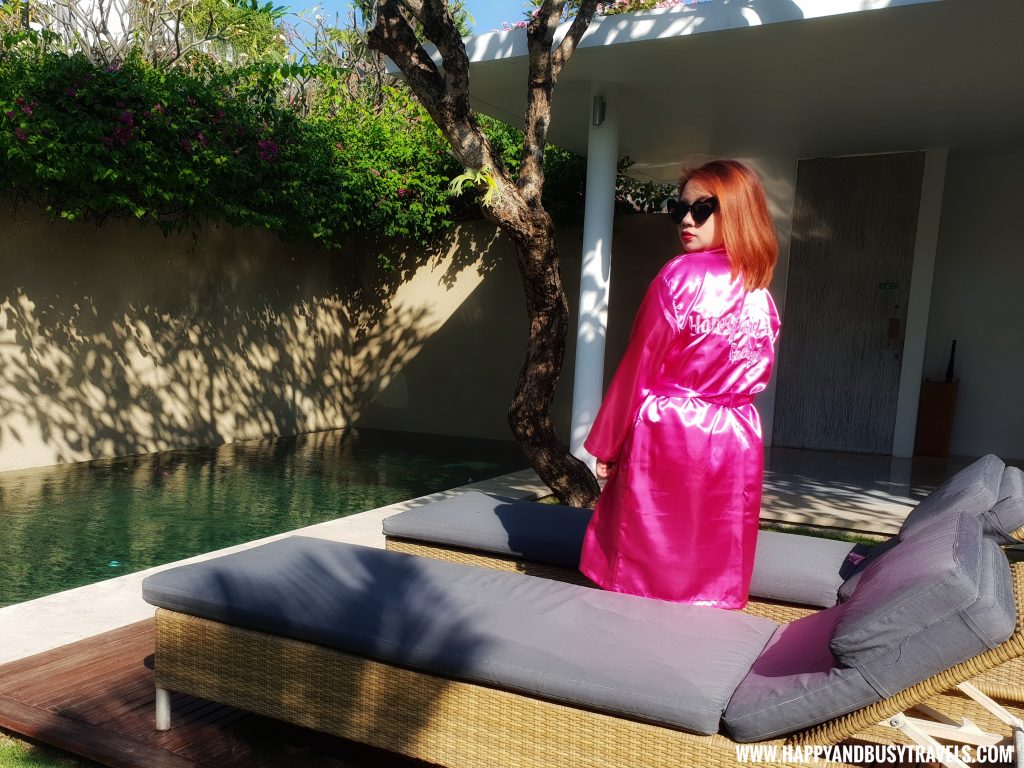 Ohhh I used the beds haha, well just for picture taking purposes 😉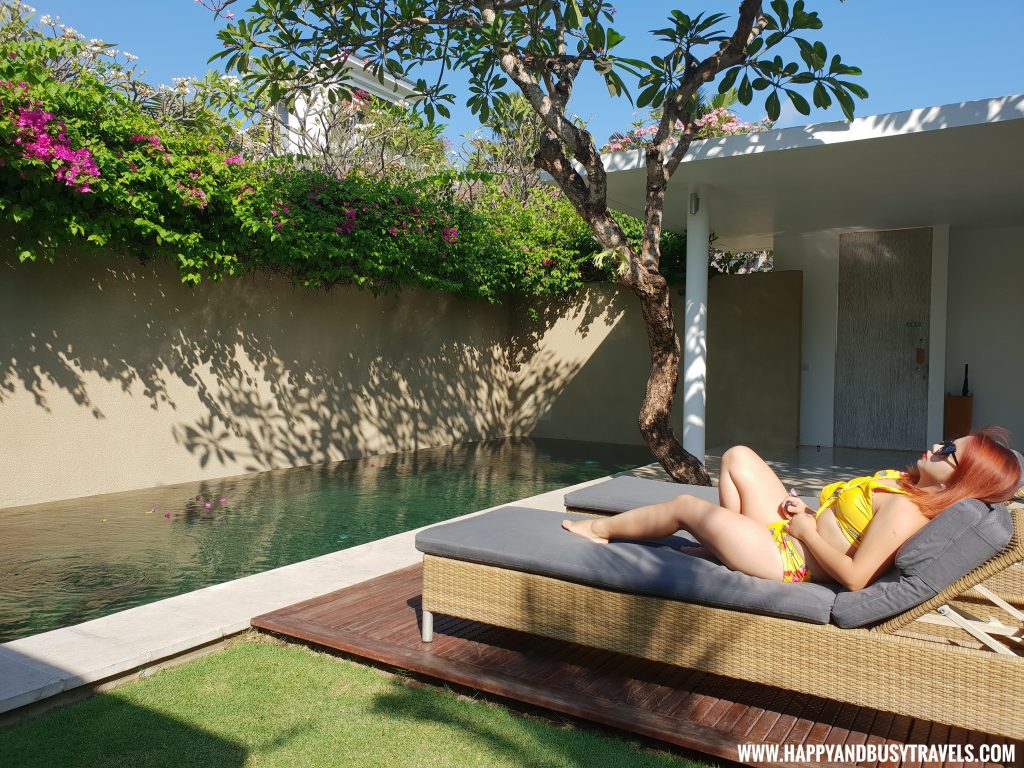 At night, the garden and swimming pool area looked more relaxing.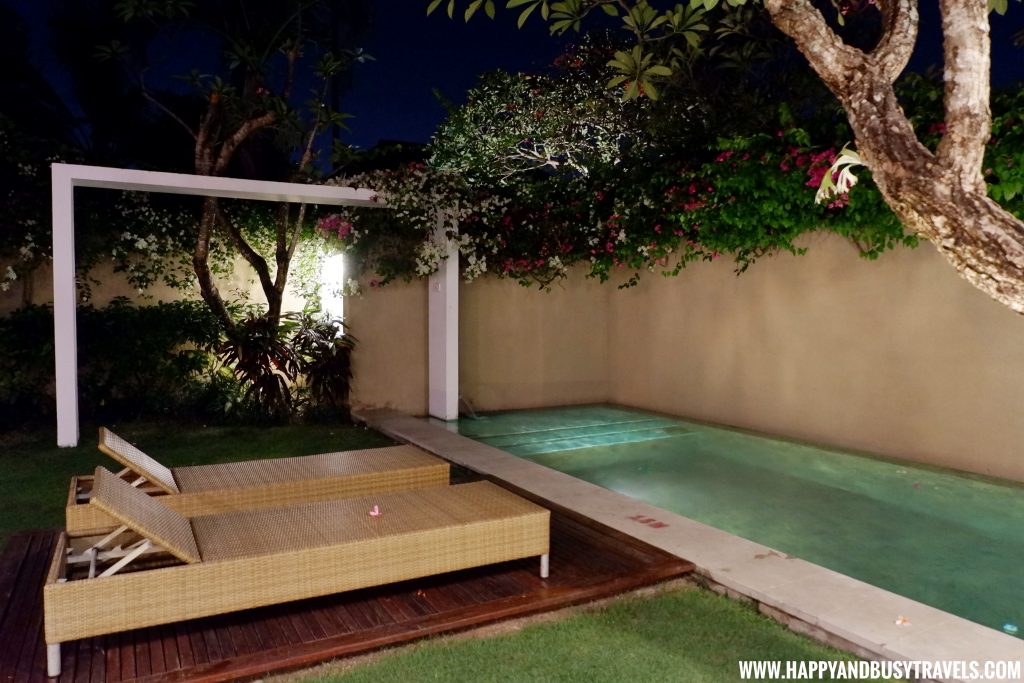 Living Room, Dinning Room, and Pantry
The living room is just beside the garden. It is very much exposed to all of the elements including cats haha I saw three cats at night 😆 I tried to catch them but they were fast. Anyway, we love how the living room is simply designed, and its location just beside the garden.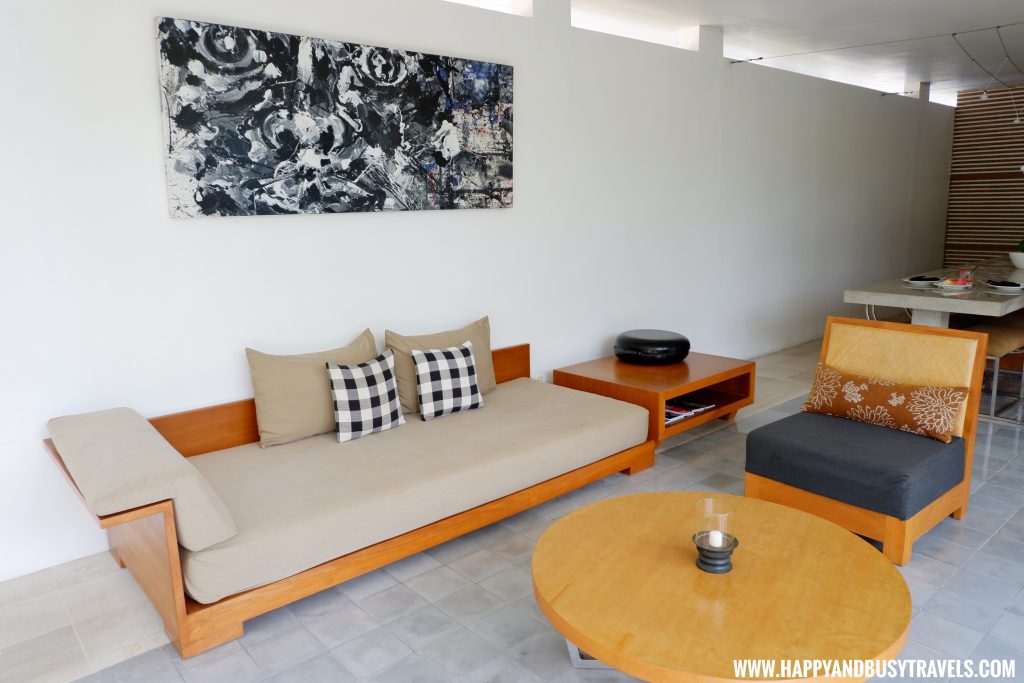 It looks even cooler at night.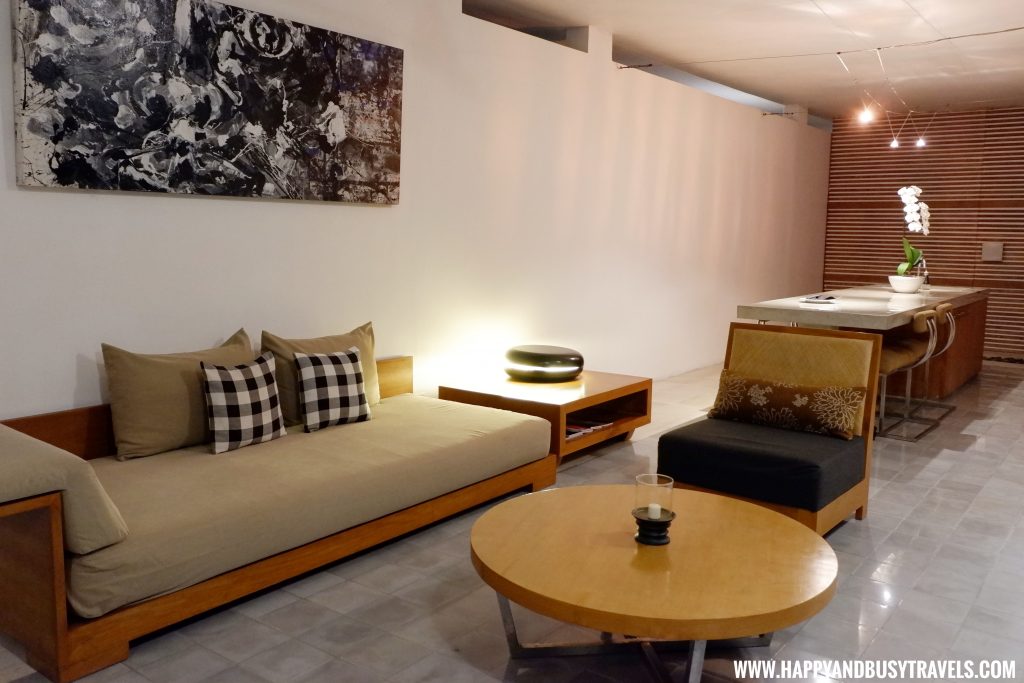 Just beside the living room is the pantry. There are refrigerators, water dispenser, electric kettle, wine glasses, mugs, teaspoons, and a sink with hand soap.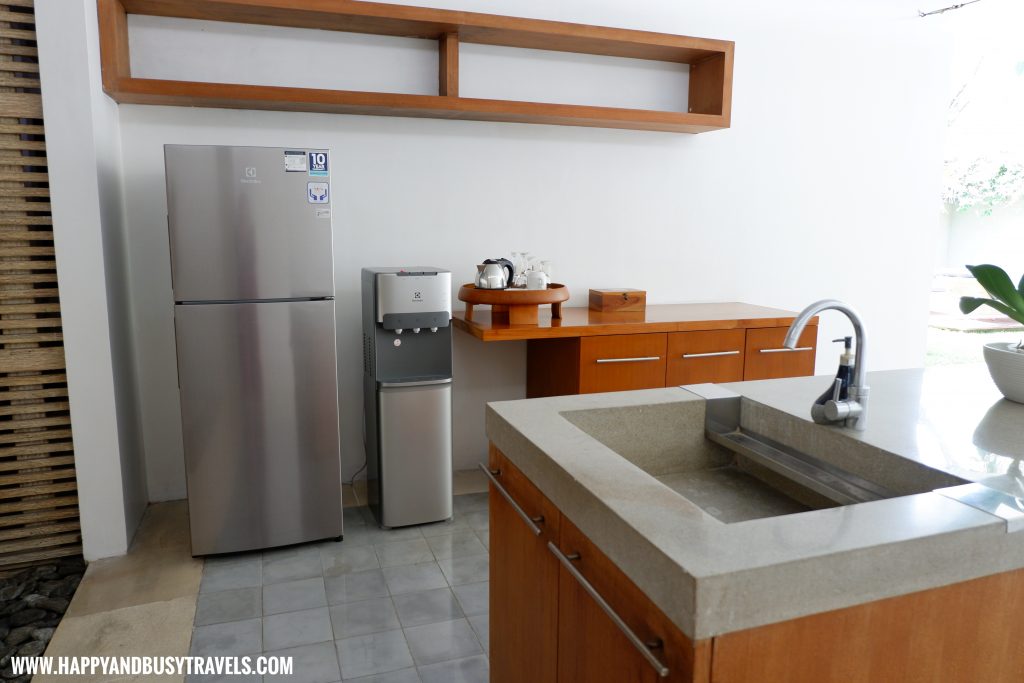 Different tea and coffee are also available at the pantry. There is a lot for the length of our stay… I shall bring some home 😂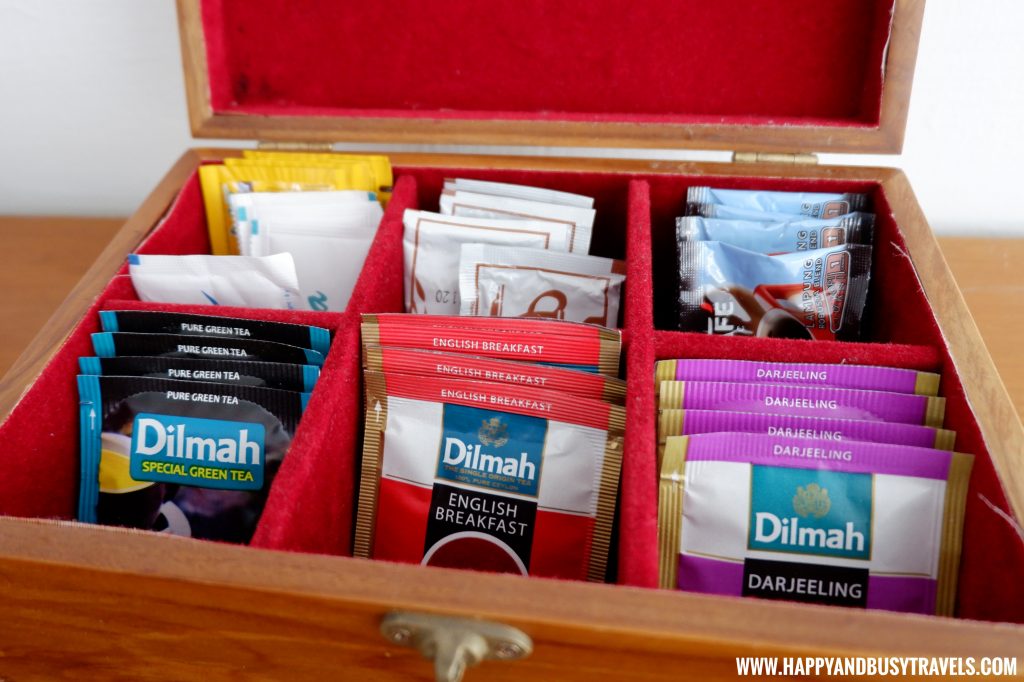 Welcome fruits and shake were also brought in the dining area.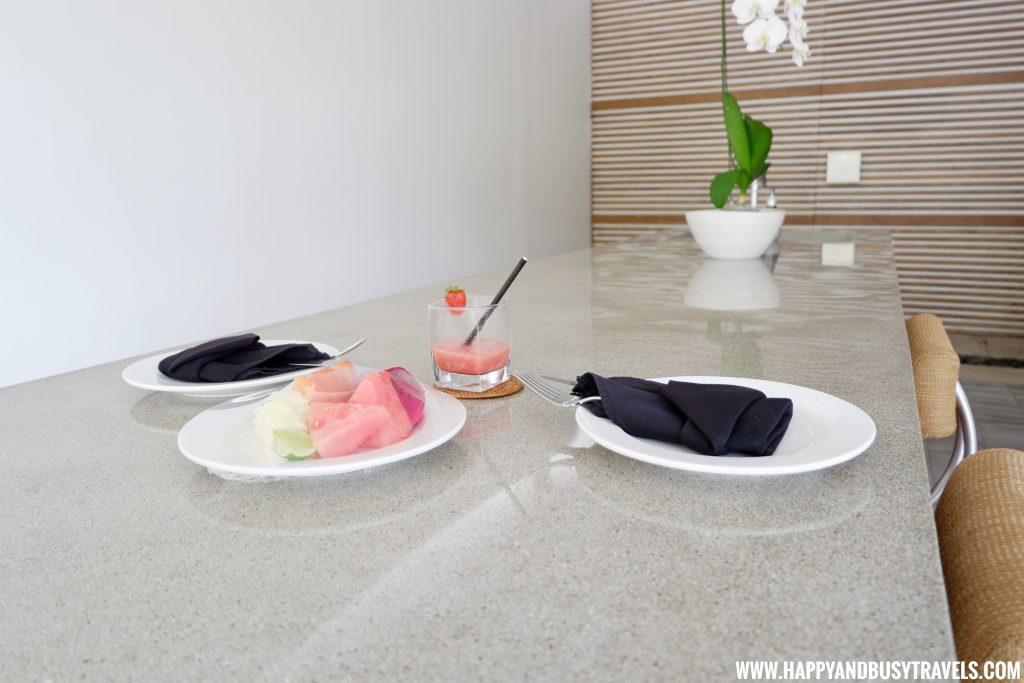 Ohh I love the Strawberry shake!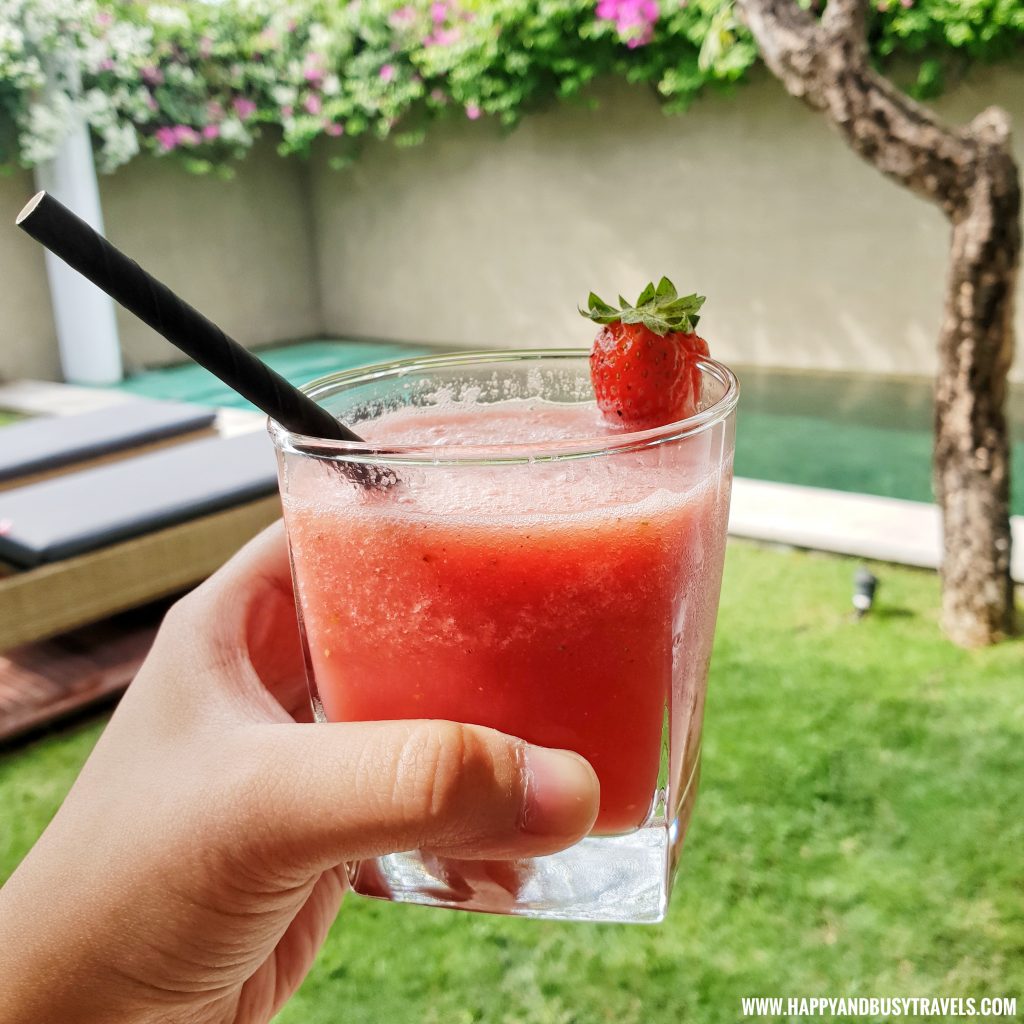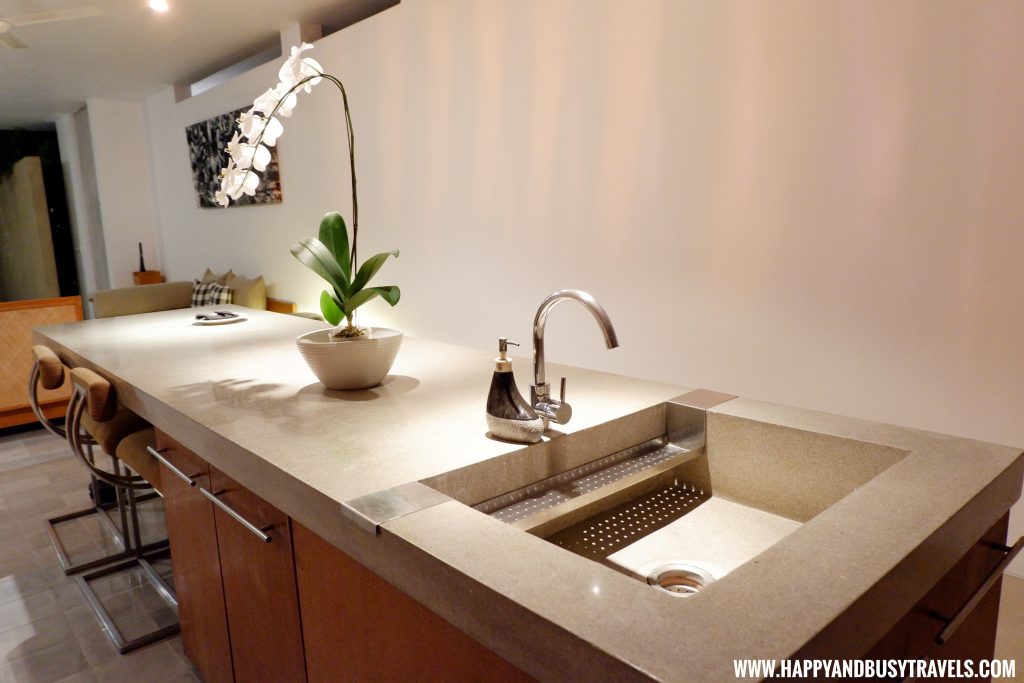 The Bedroom
Everything inside the bedroom can be seen from the garden because the room is made out of glass. We were not worried about our privacy because the whole villa is secured and was built to keep the privacy of each guests.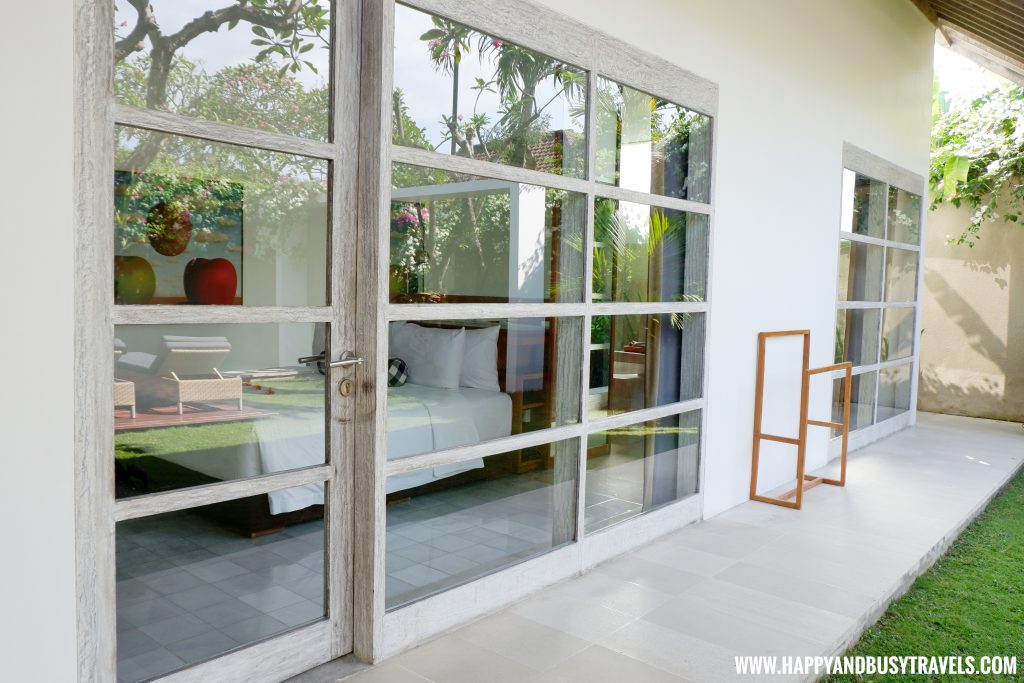 Queen-sized Bed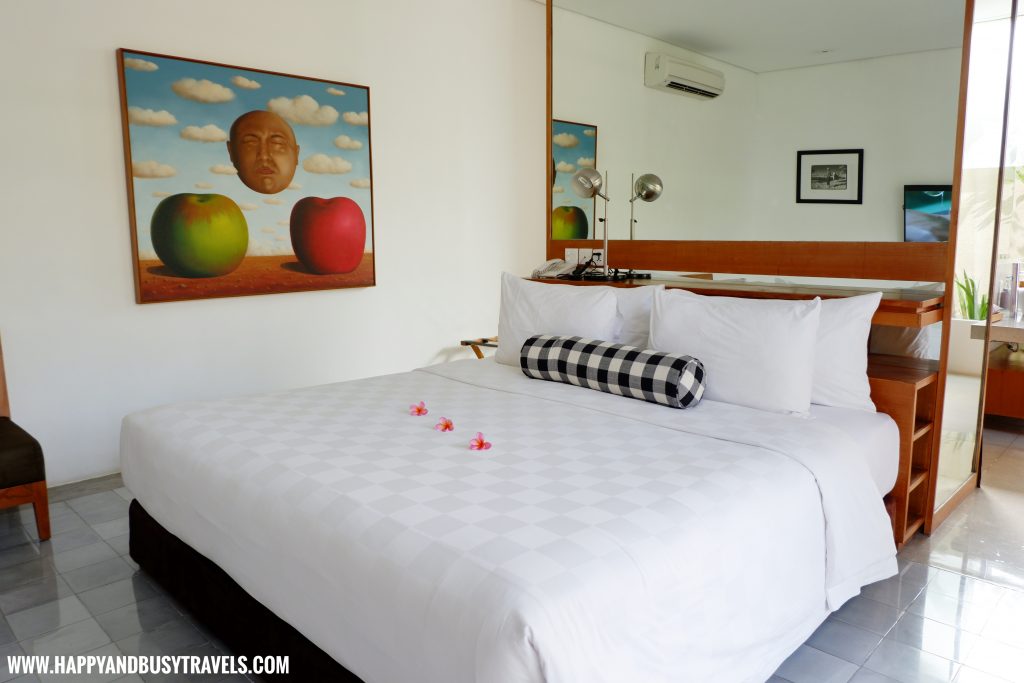 In-Villa Entertainment System
There are some facilities in the villa for guests' entertainment. A flat-screen television with different international channels, Wifi, and DVD Player.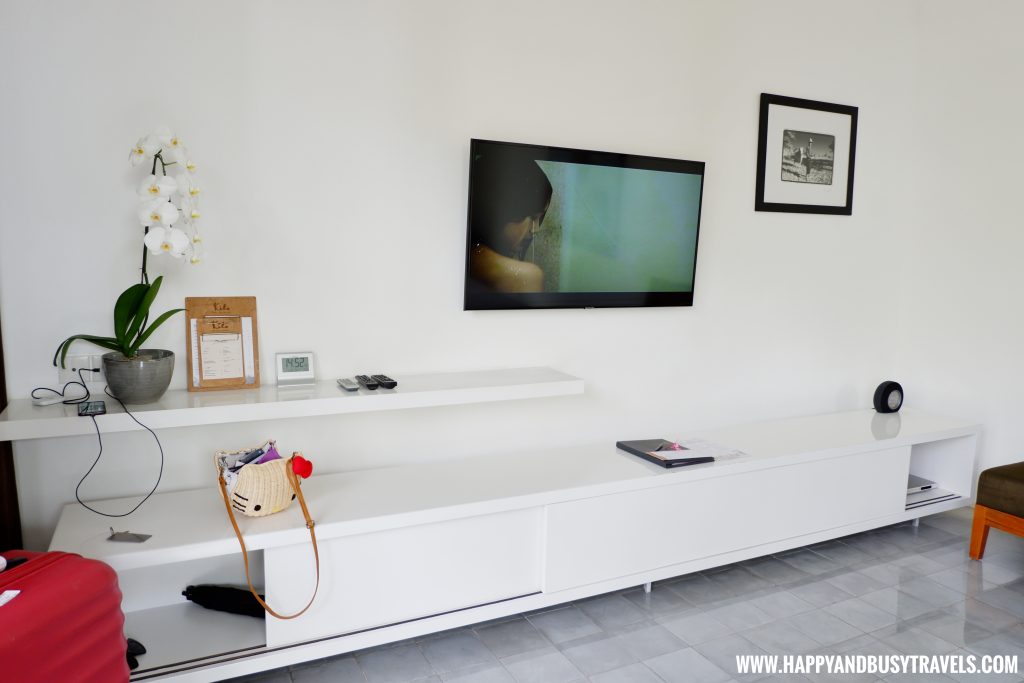 The menu of Kilo Restaurant is also available in the villa. Guests can order any dish 24/7 and have it delivered to their villa.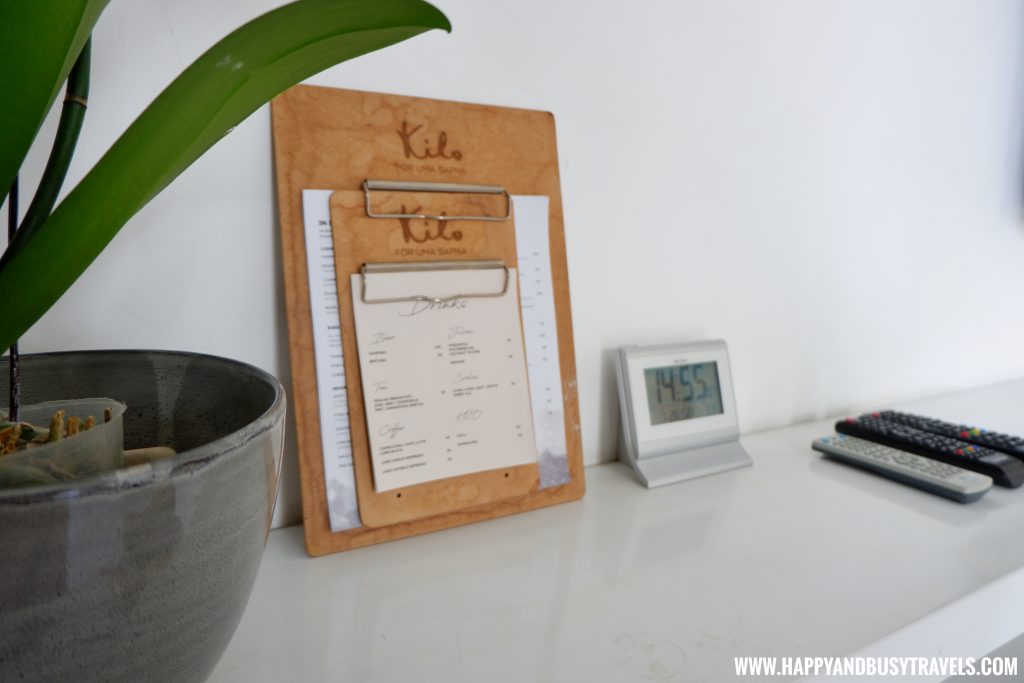 Sofa Bed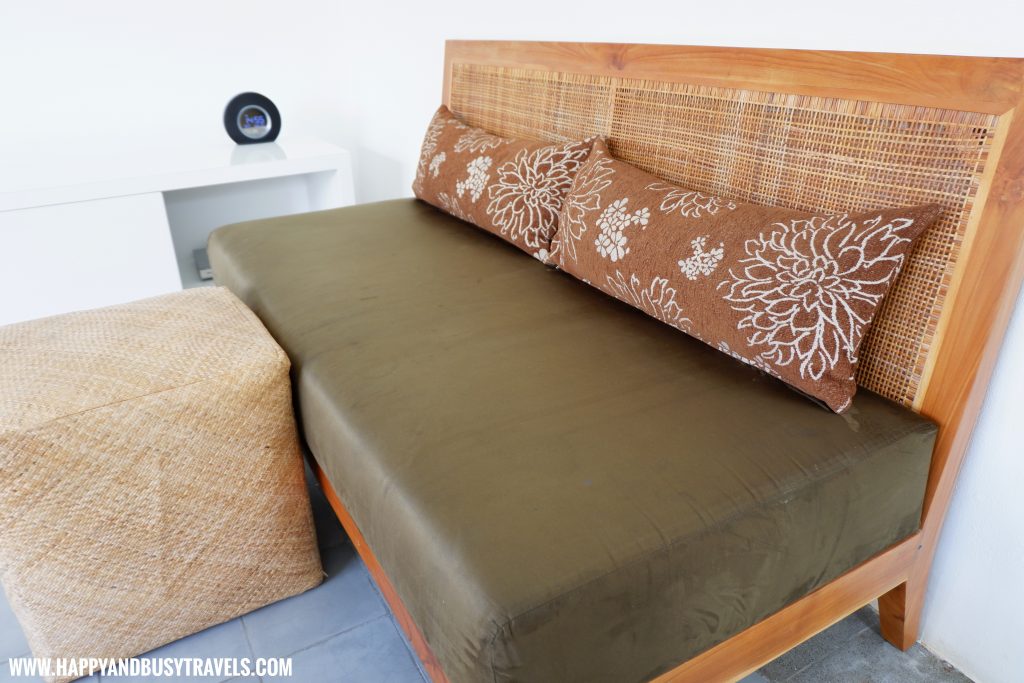 Bathroom
The bathroom is one of our favorite part in the villa. It has a refreshing view of the garden and it is well lit because of the glass walls.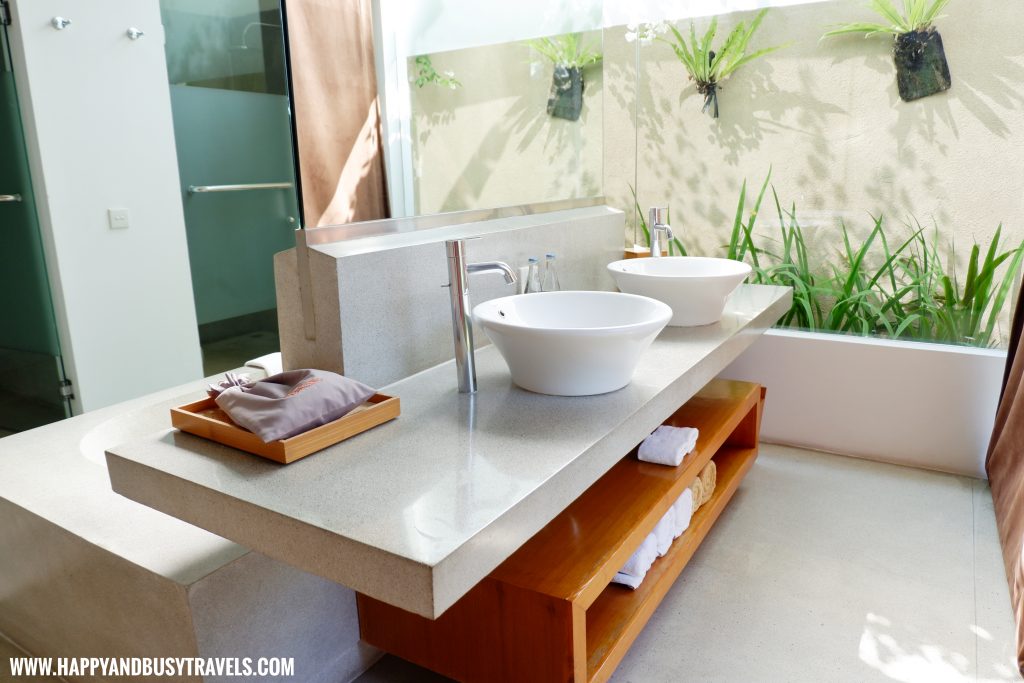 The following items can be found here on this portion: sink, complimentary water, bottle opener, hair dryer, pool towels, bath towels, face towels, hand towels, tissue paper, toothbrush, vanity kit, shower caps, comb, and hand soap.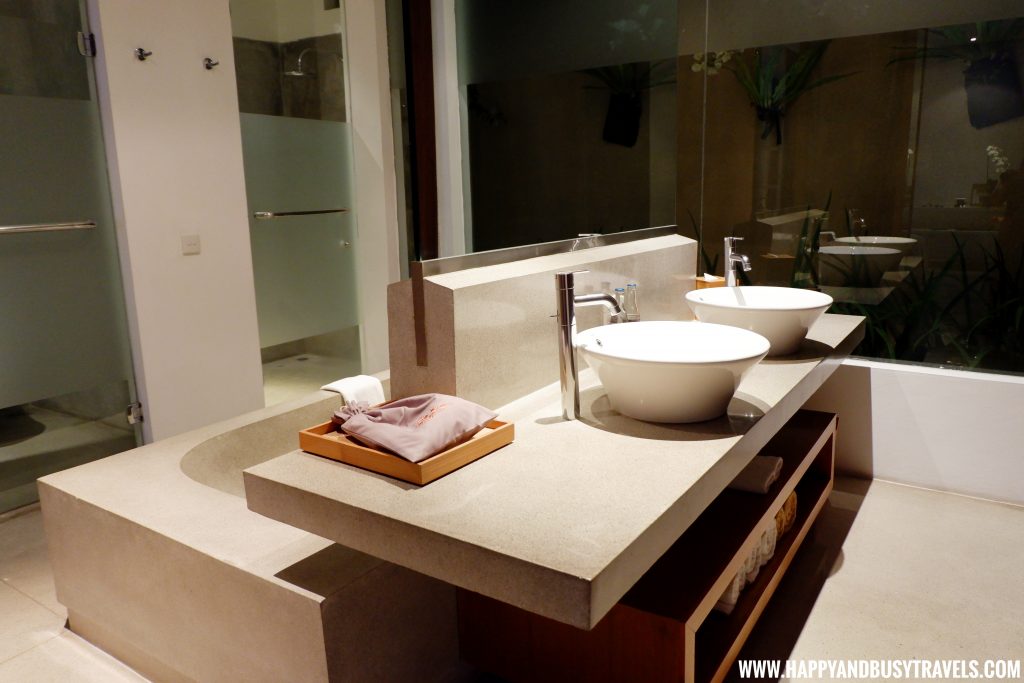 Bathtub
Just behind the sink is the bathtub. Is is also nicely located, and is well lit because the walls are made out of glass.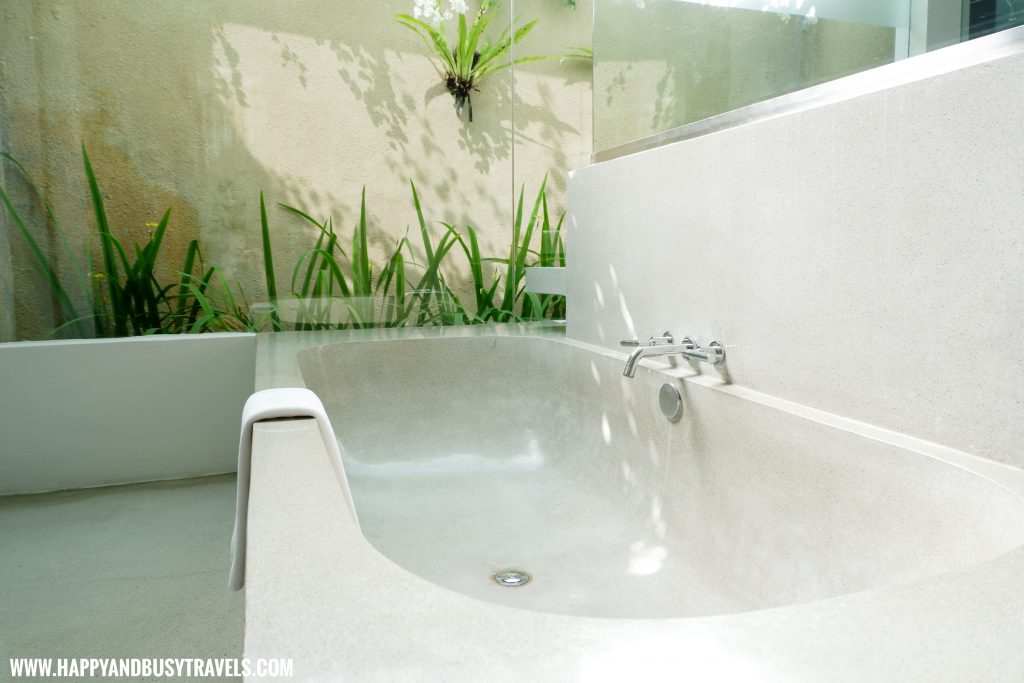 We already have a swimming pool so I do not think we will be needing this one.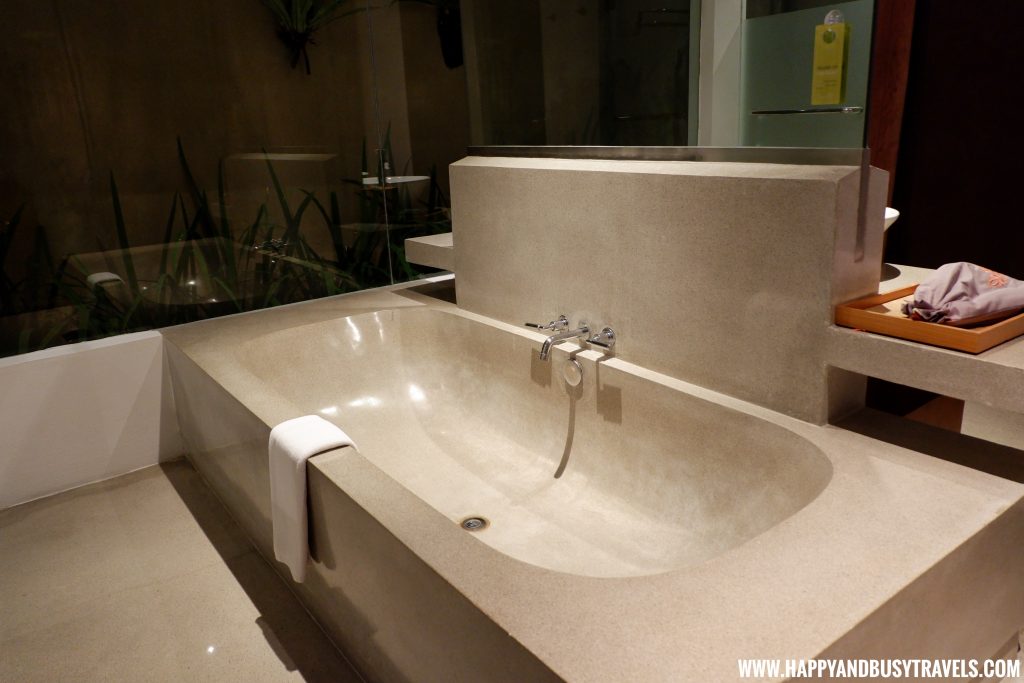 Oh yes we need it, just for picture taking 😁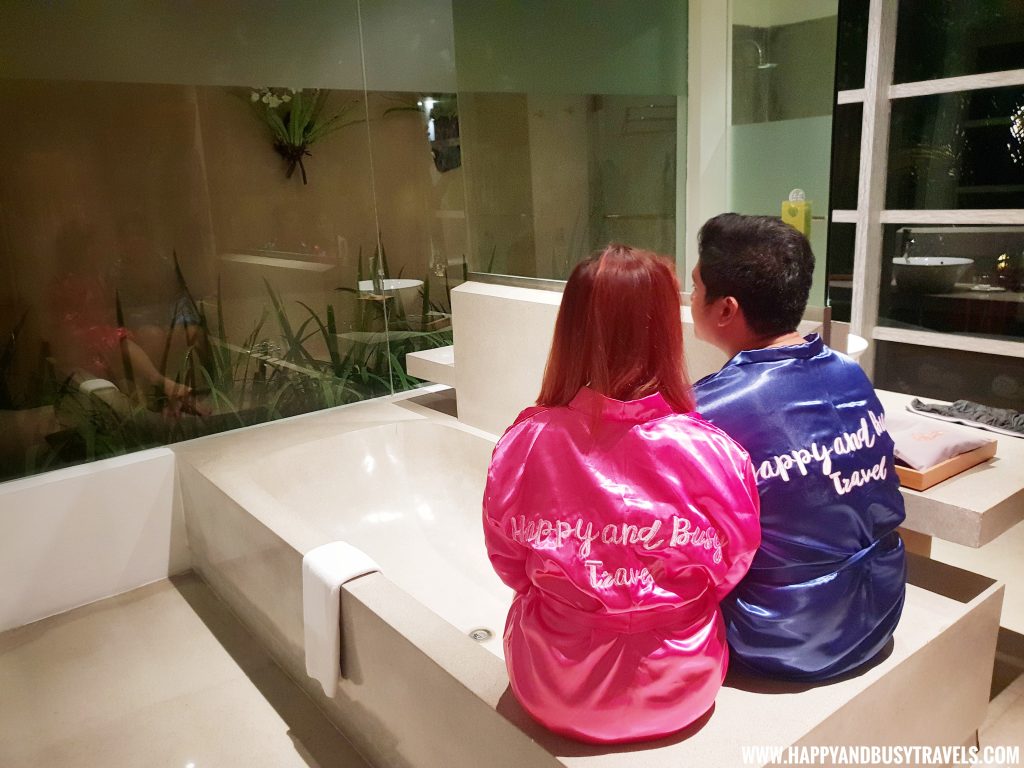 Separate Toilet and Shower Rooms
Near the bathtub are two rooms, one contains the toilet, and the other is the shower.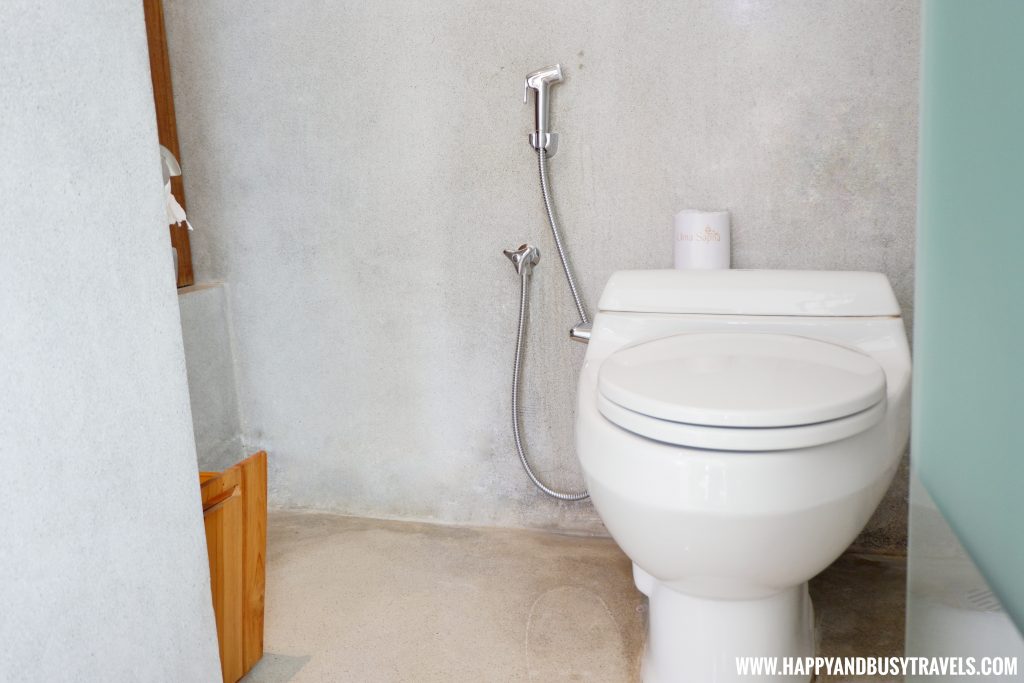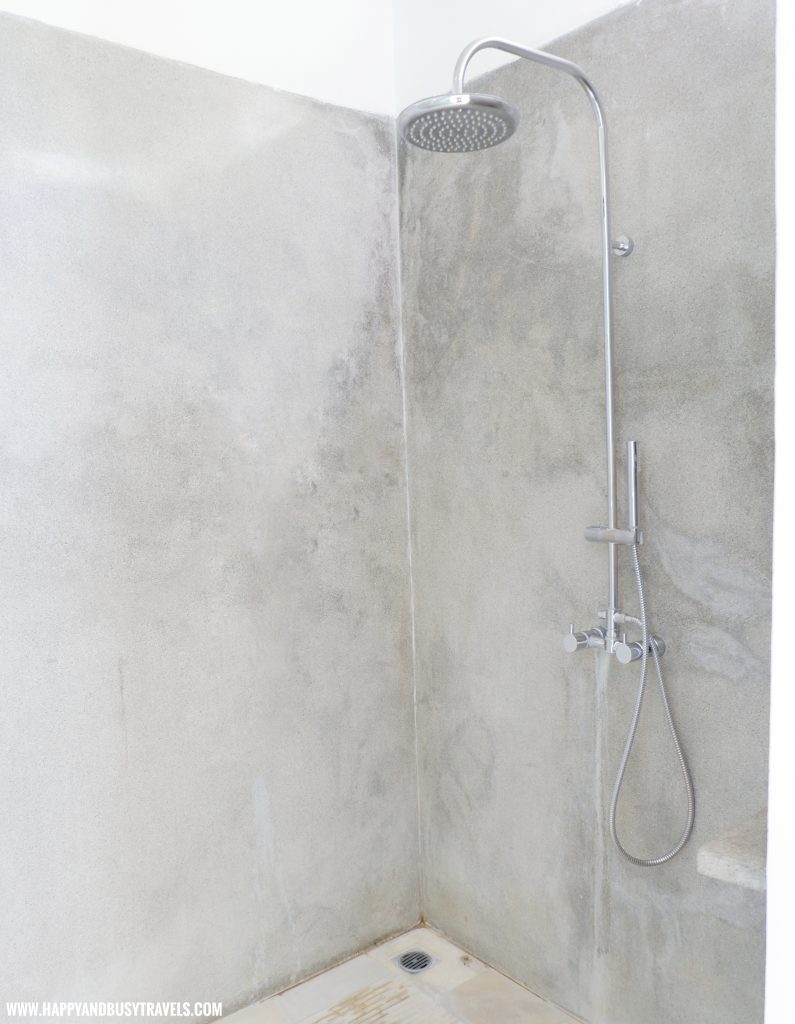 Shampoo, hair conditioner, and body wash were available at the shower room.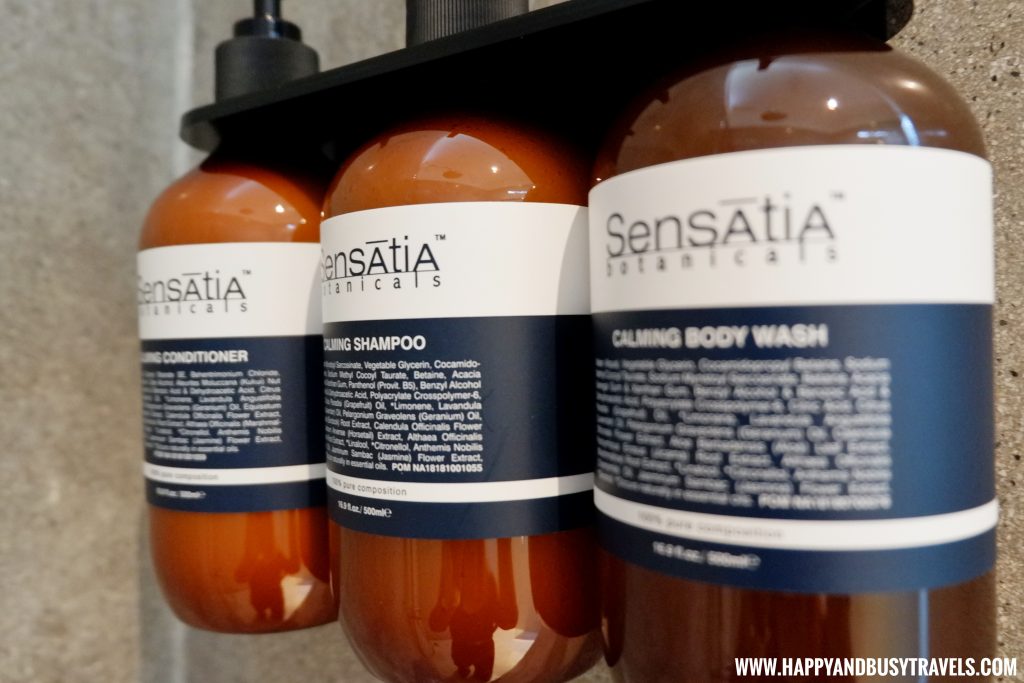 Cabinet
There is a huge cabinet in the bathroom area. It has a lot of hangers, and two bathrobes.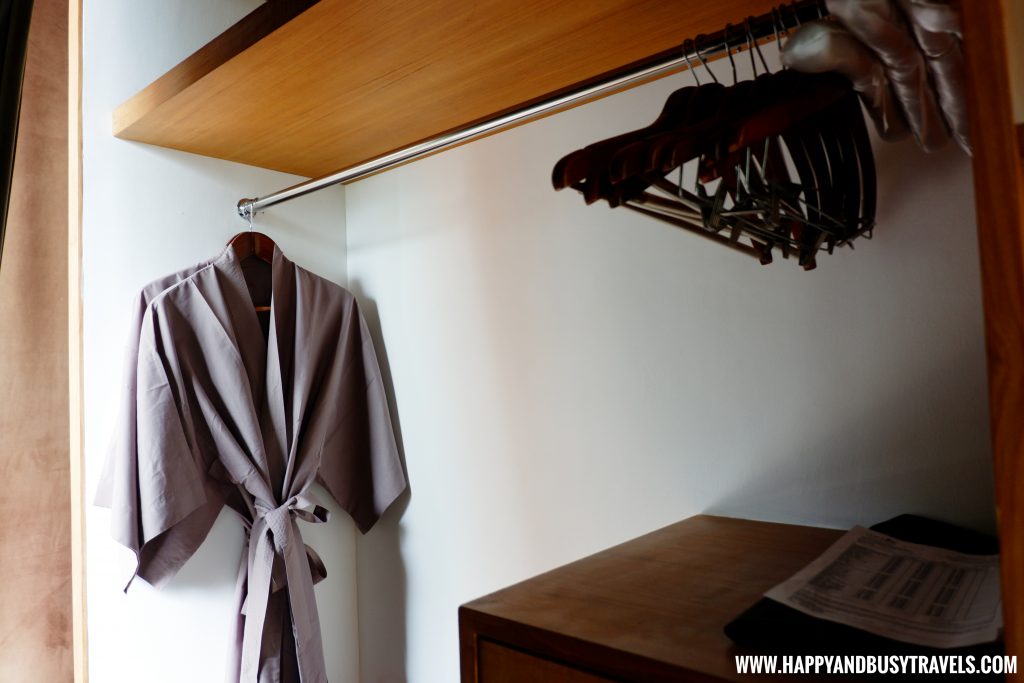 Basket, slippers, and a safe were also available inside the cabinet.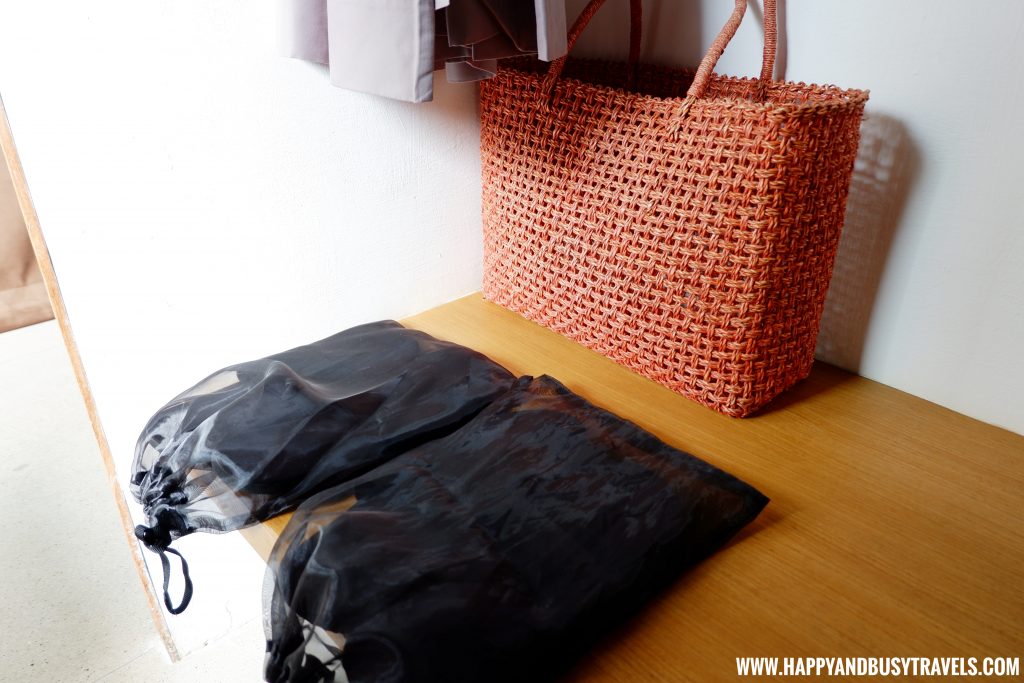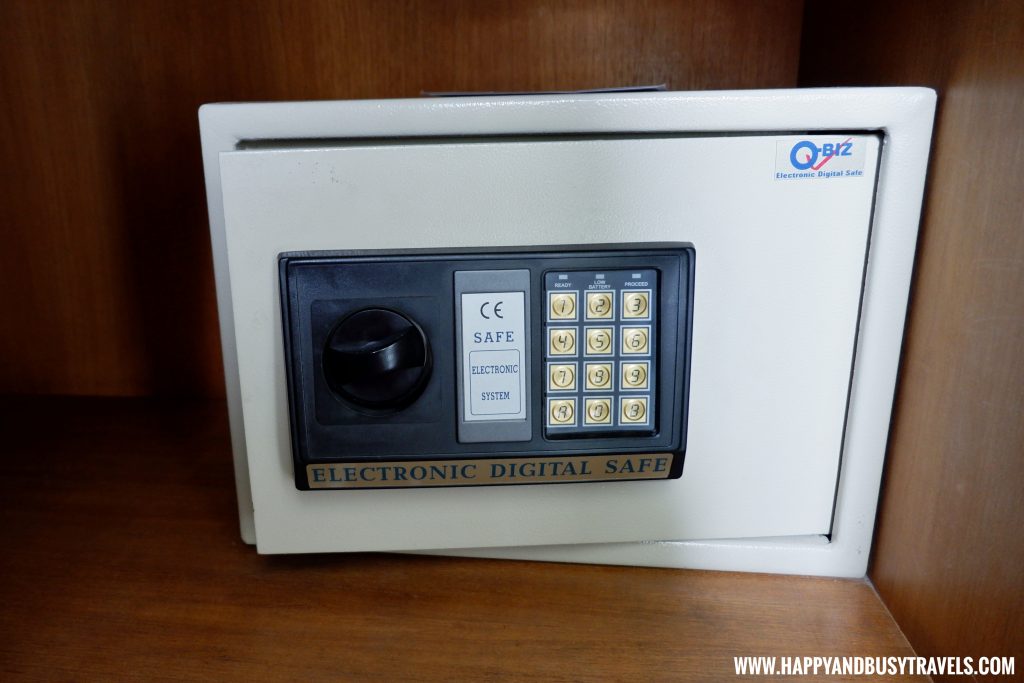 I placed our Jesa Ica Robes inside the cabinet before using it.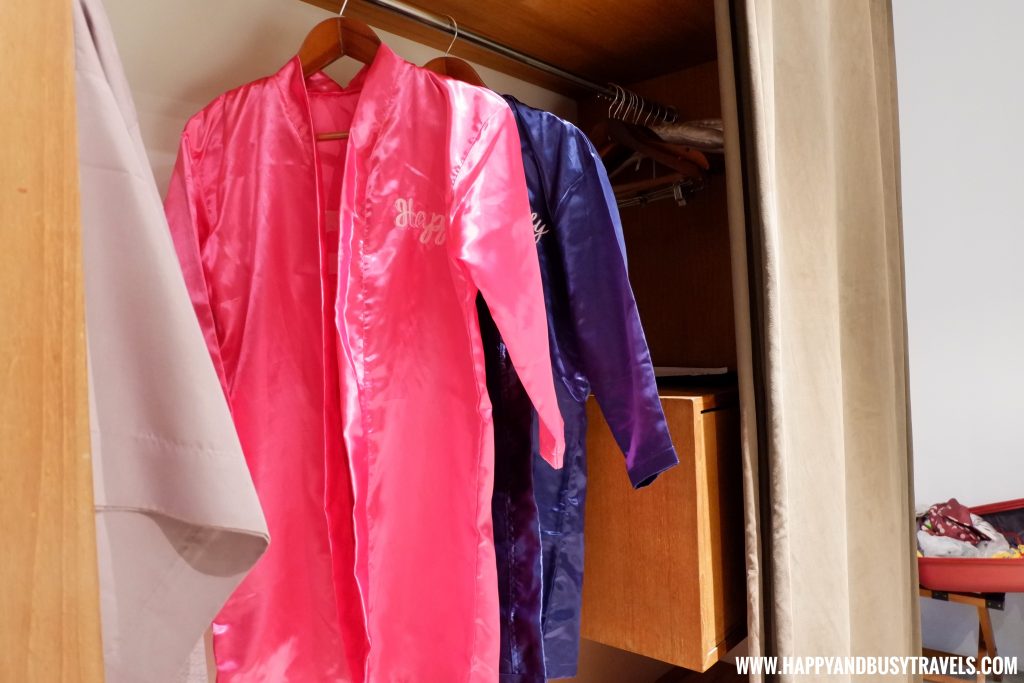 Plugs
There are several types of plug inside the villa, so whenever you forgot your adapter, it's okay.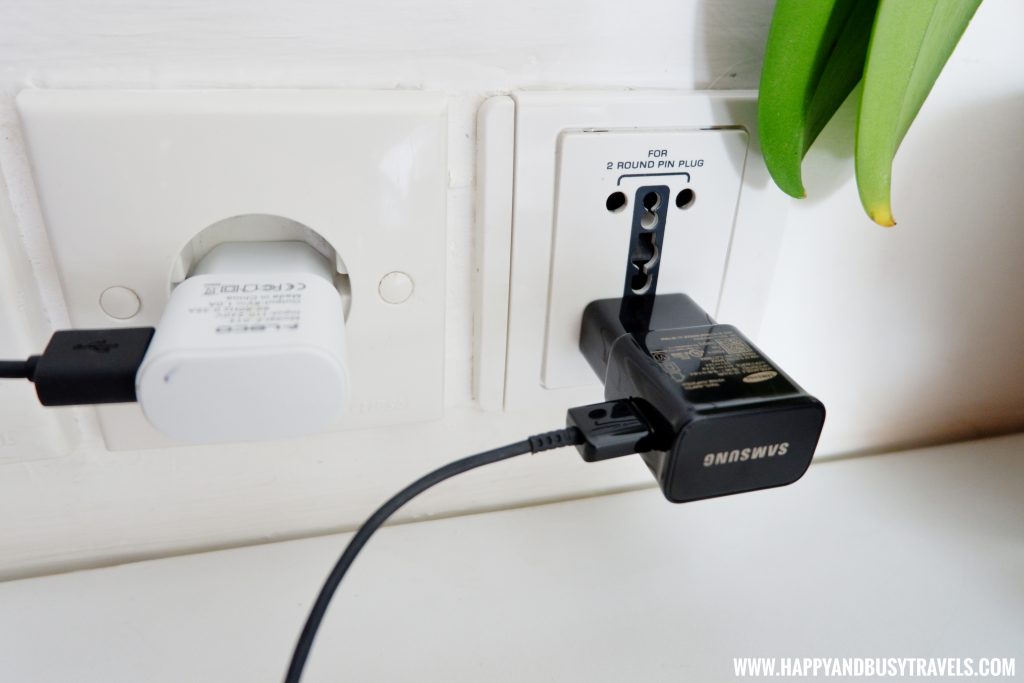 Other features of Uma Sapna Villas
Aside from our room, let me show you the other features of Uma Sapna Villas.
Common Area
Aside from a fish pond, the reception, there are other cool parts of the resort.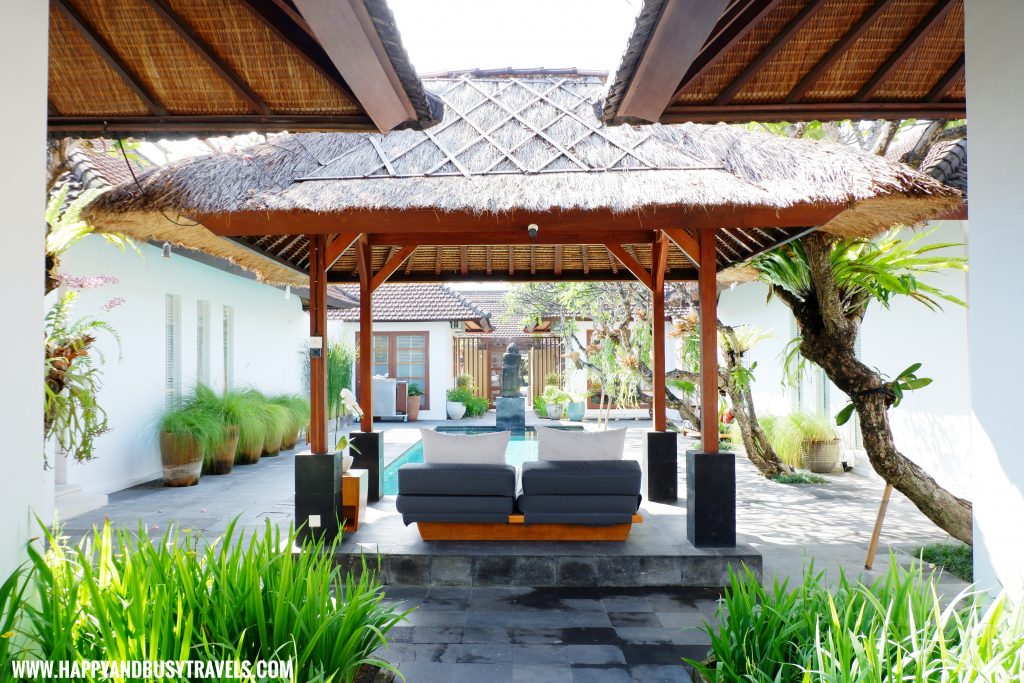 All of the villas has their own pool, but some have dipping pool only. If the guests from these villas wanted to swim in a larger pool, they can do so by using this common swimming pool.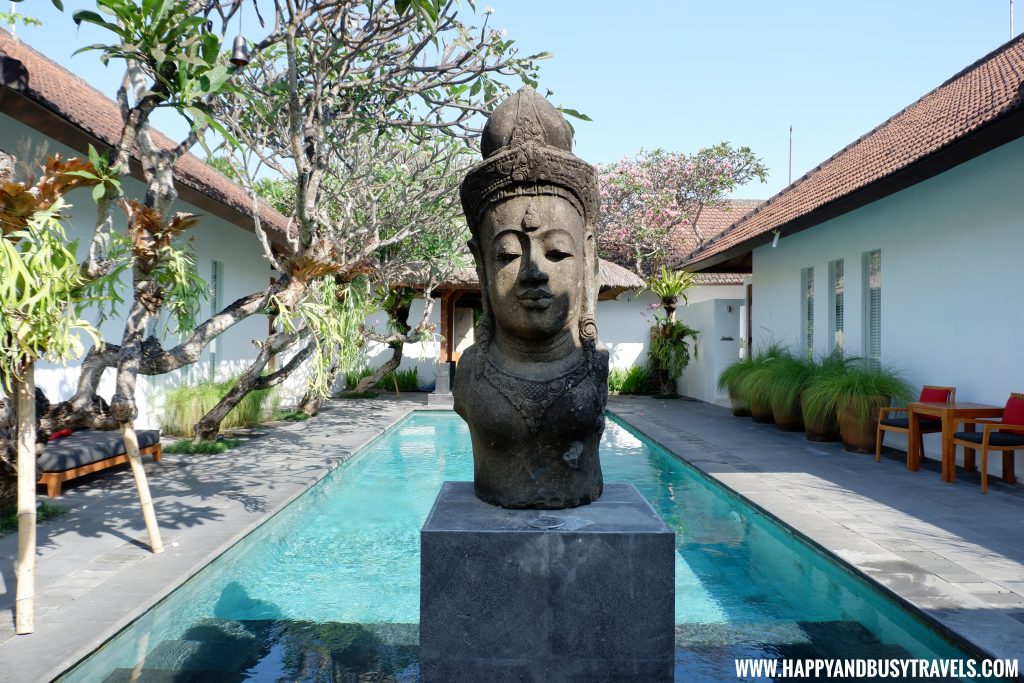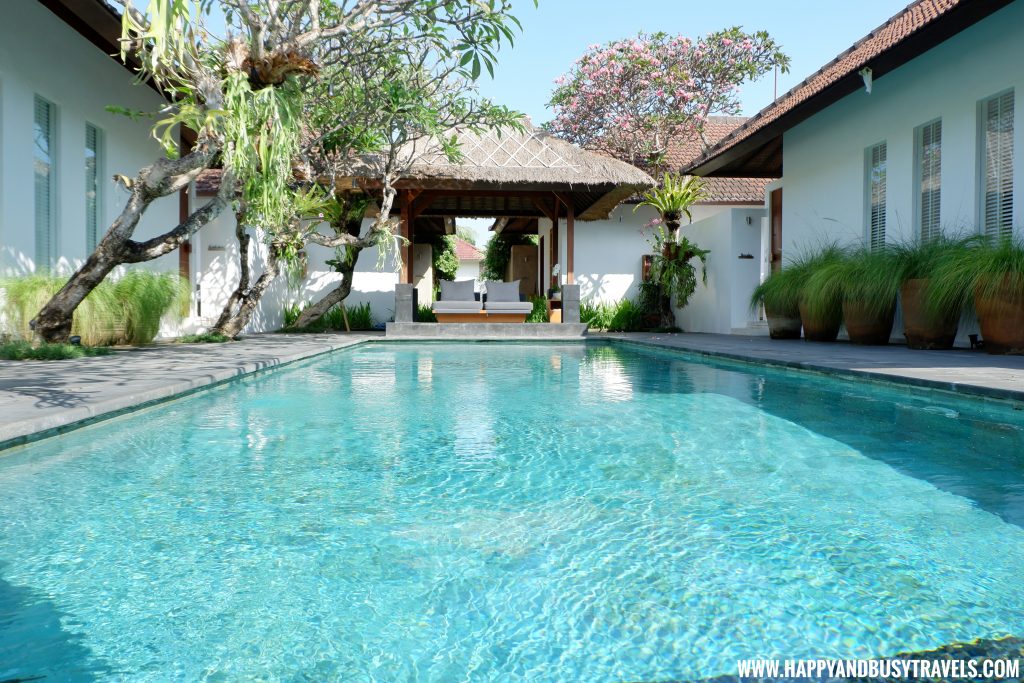 Art Gallery
There is also an art gallery, however I didn't have the time to visit it. If I'll have the opportunity to go back in the villa, I will visit this.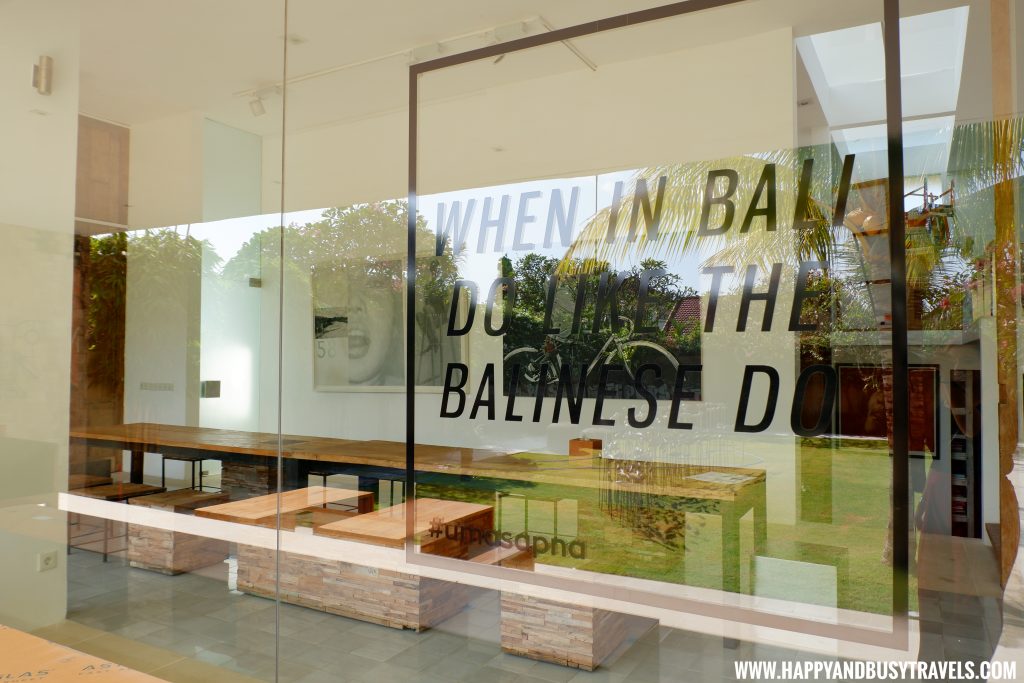 Even though we did not visit the art gallery, there is a lot of art around Uma Sapna Villas. Like this lips-car like structure.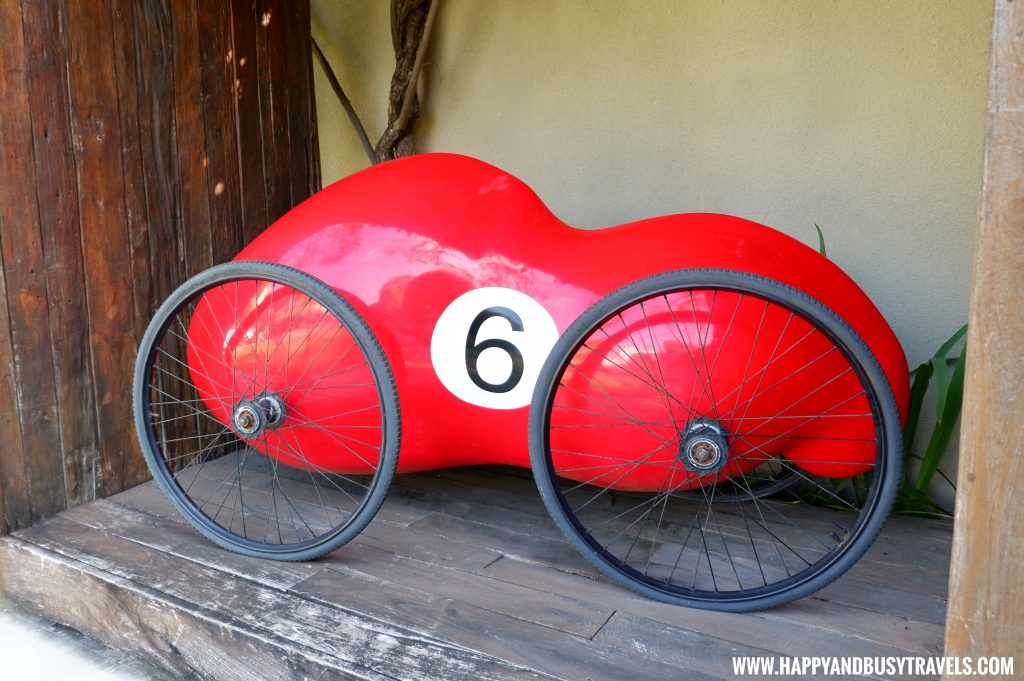 Plus, this school of fish exhibit in the middle of the garden.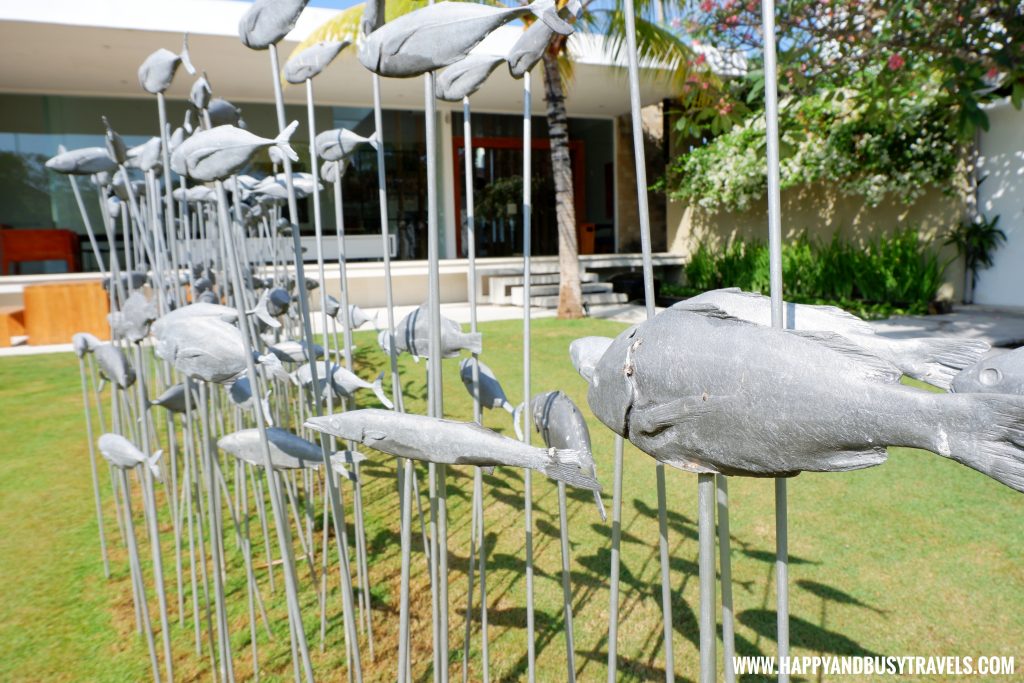 Breakfast
Our breakfast are always for take home because we have an early call time everyday. So, we order our breakfast in the reception every night. Here is the menu for reference. We can choose a drink, complimentary item, and the main breakfast.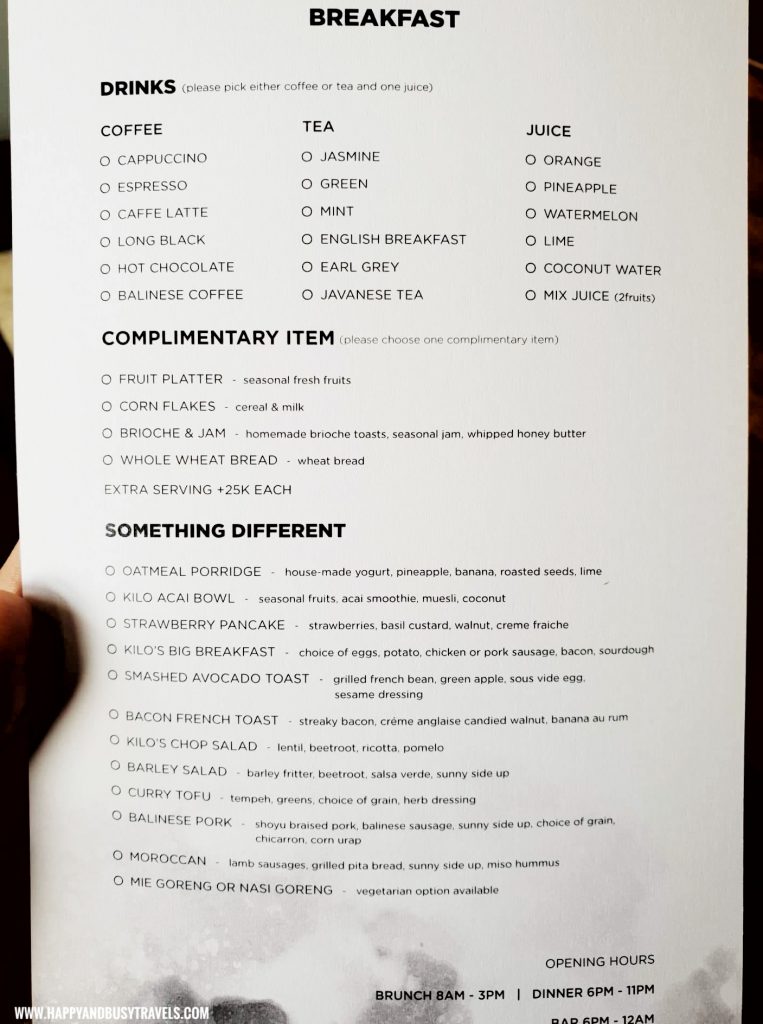 Balinese Pork
I had this for my first breakfast, and Busy had this for his second breakfast. This dish is a lot! It is composed of Shoyu braised pork, balinese sausage, sunny side up egg, chicharron, corn urap, and our choice of grain.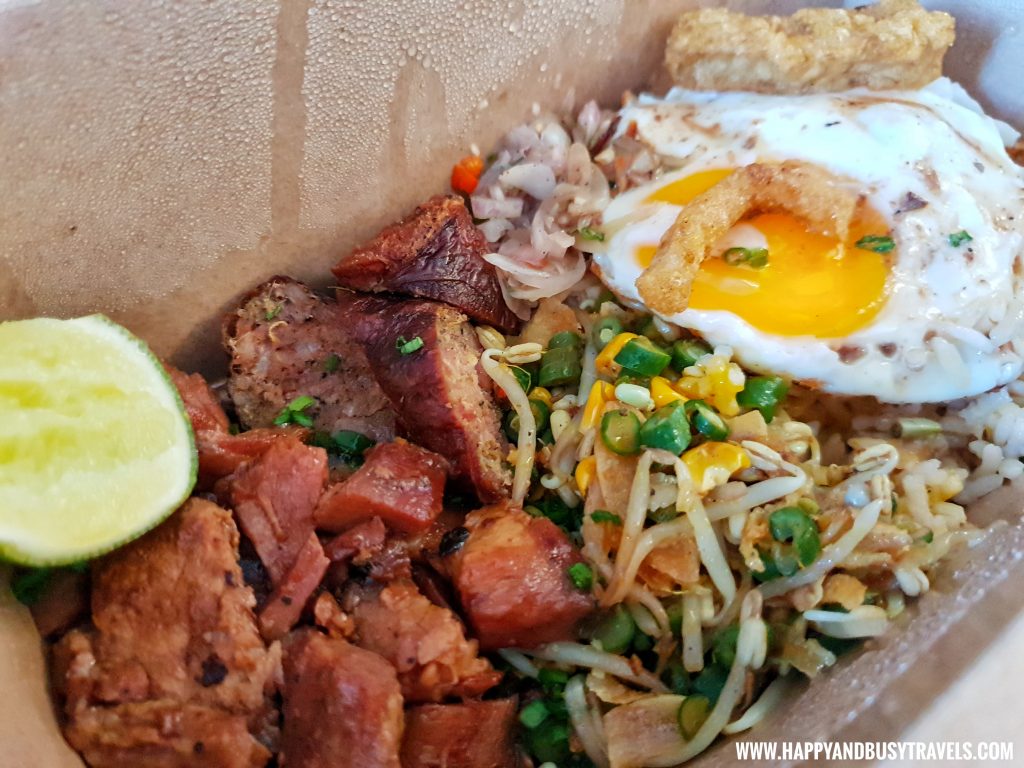 Bacon French Toast
I had this for my second breakfast, and it is also a lot. It is made out of a lot of fried Bacon, French Toast, creme anglaise candied walnut, and banana au rum.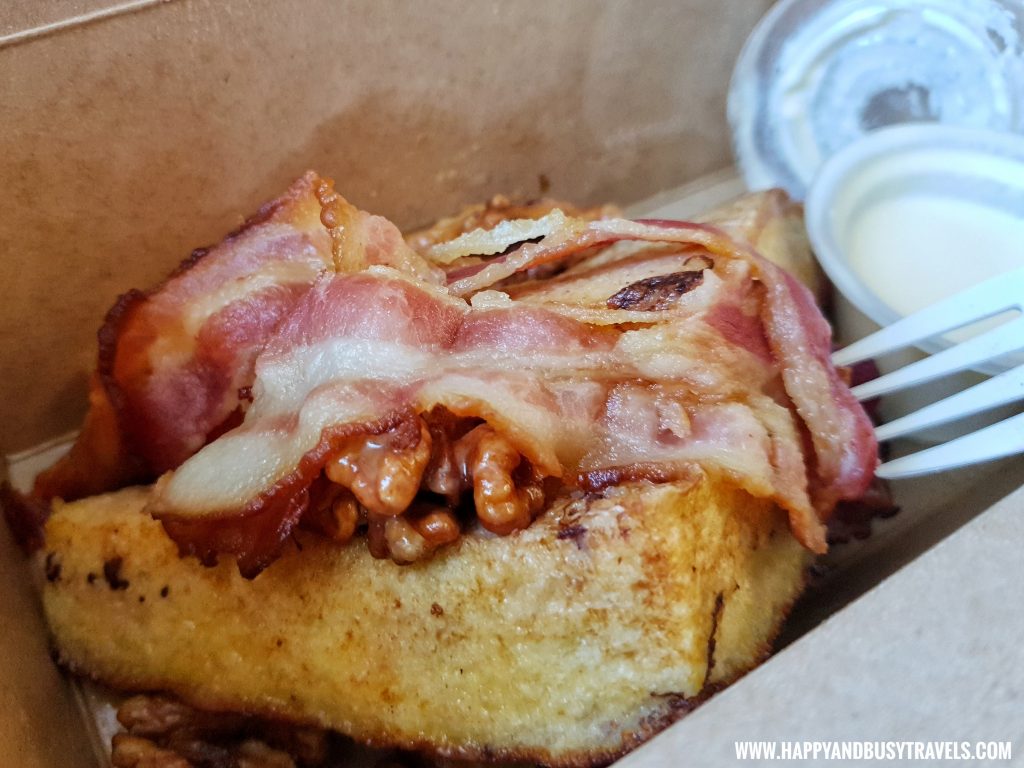 I just remembered to take a photo of our breakfast when we were in the plane going back home already. Aside from these, Busy ordered Kilo's Big Breakfast.
Uma Sapna Villas Rates
| | |
| --- | --- |
| Type of Villa | Early Bird Rate |
| One-Bedroom with Plunge Pool Villas | $112 |
| One-Bedroom Villas with Pool | $143 |
| One-Bedroom  Executive Villas with Pool | $163 |
| One-Bedroom Royal Villas with Pool | $186 |
| Two-Bedroom Villa with Pool | $240 |
*rates go up from $50 to $70
Happy and Busy's Smileys
We just stayed in the resort for 3 days, but it's not even enough to enjoy it. I hope we can visit the resort again.
Cleanliness


The staff kept on cleaning the villas. Even though it's okay for me to have a lot of flowers on the ground which fell from the tree, they kept on getting it so it won't mess around the villa. Also, every time we go out our villa, there are staff who kept on cleaning the compound.
Facilities


We do not even have to go out our villa to enjoy our stay in Bali.
Service


The staff are always on point with our requests. Just for example, we wanted our breakfast to go delivered to our villa at 6AM, our breakfast is really delivered on the dot.
Value for money

Location 


The location of the villa is just right. It is situated beside the road.
Ambiance 

Food 


We love the food! Food in the villa is from Kilo Restaurant, which is just beside it. The restaurant is visited by other guests in Bali because it is one of the best restaurants.
Ohhh we hope to be back so we can enjoy the villas for a longer time. Plus, We wanted to feature the other villas.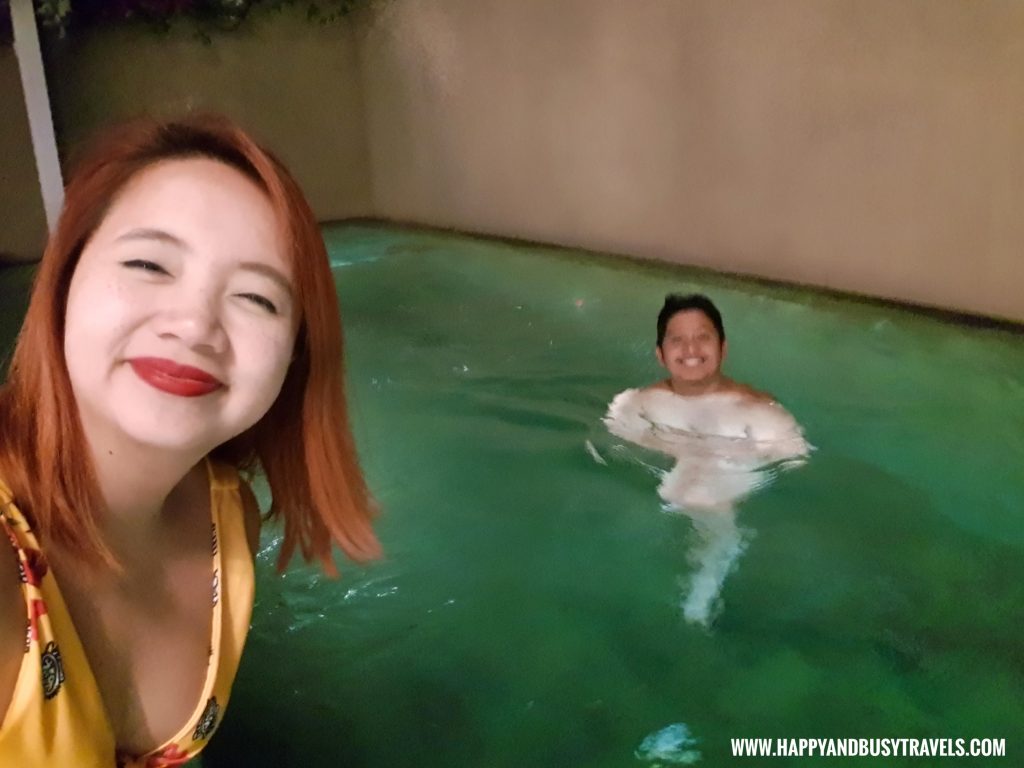 More hotel and resort reviews at https://happyandbusytravels.com/category/hotels/