Beaches are known for having sand, but in Valugan Boulder Beach, they have large rocks or boulders. This was the first time that we visited and saw a beach with boulders instead of sand.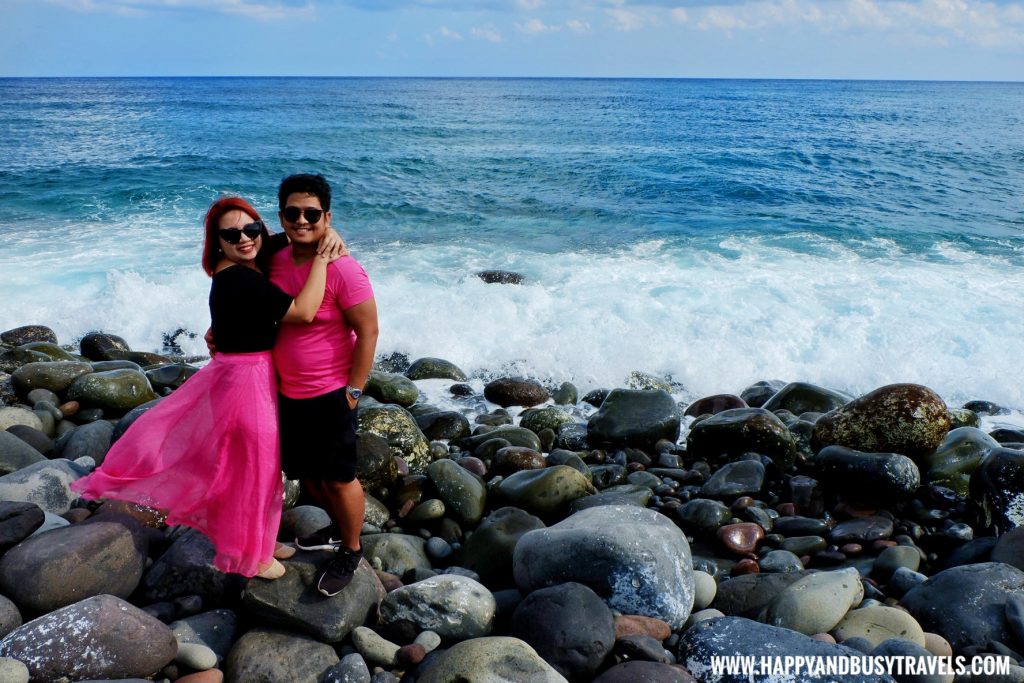 How to go here?
Google Maps Link: https://goo.gl/maps/JXPc5udBP6C2
From the town to the entrance…
Walk: It will take you at least 35 minutes.
Vehicle: It will take you at least 8 minutes.
Bicycle: It will take you at least 15 minutes.
Please take note that there is not a lot of public vehicles in the island. Locals usually use their motorcycle, bicycle, tricycle, or walk towards each destination.
It is better to arrange a tour with Amazing Batanes Tours for convenience.
Book and use the code HAPPYANDBUSY to get P500 discount.
Other Information
Time Spent: 15 minutes
Tips:
Swimming is not encouraged, but if you really like to experience the ocean, you can just take a quick dip with your feet.
There is no shade to hide from the sun, so wear sunblock, wear sunglasses, bring a jacket, not an umbrella because it is windy. The umbrella will just be broken by the winds.
Valugan Boulder Beach
There are plenty of boulders with different sizes, and colors on the beach.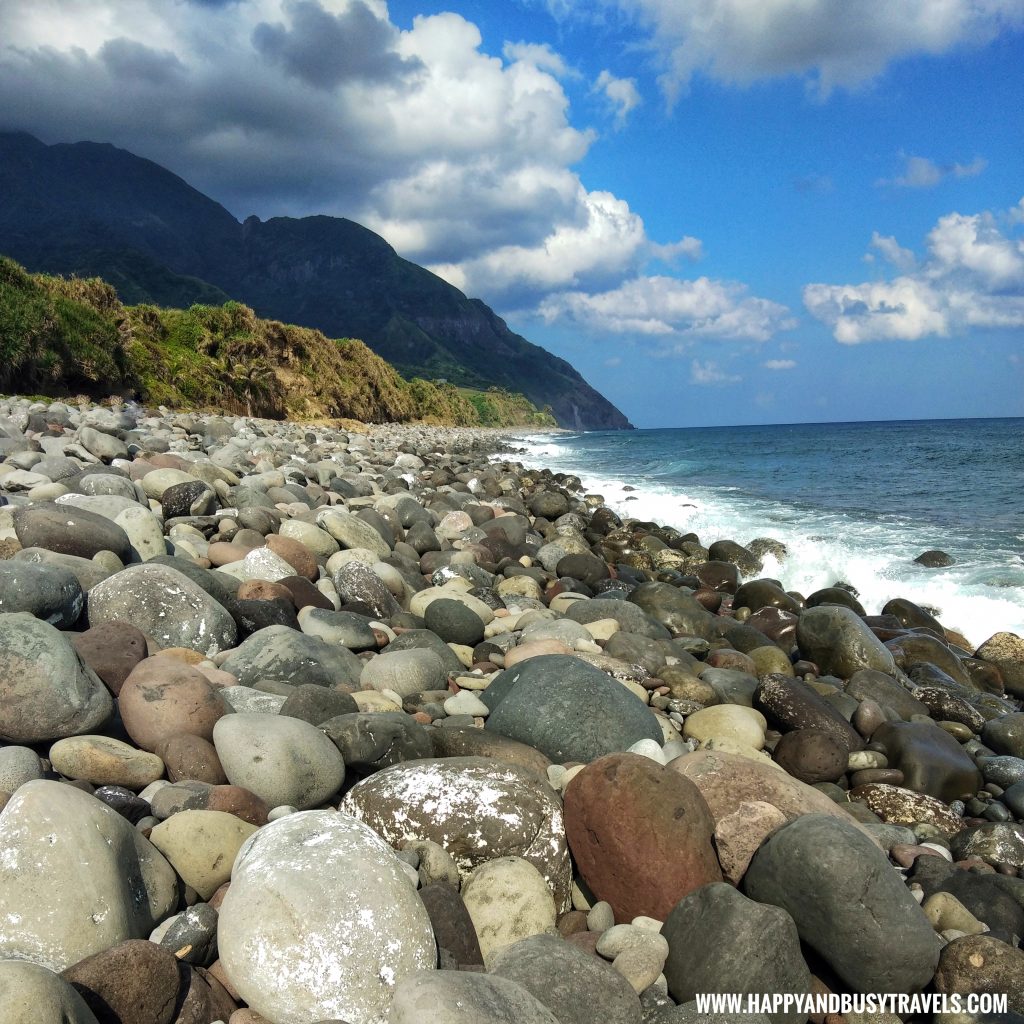 From afar, it doesn't look that good, but if you are on the actual beach, you will be amazed by the beauty of the place.
As mentioned in the sign, the beach has been a subject of a number of award-winning national photography contests.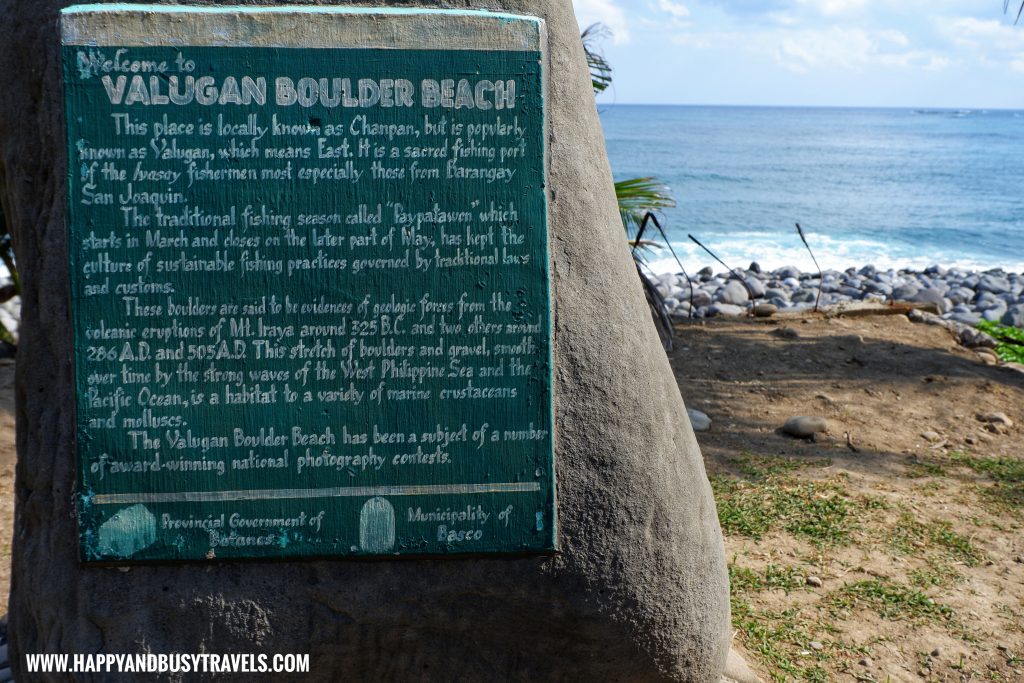 Are you asking why?
It is because the beach has an appealing look. There are also towers of boulders that visitors created.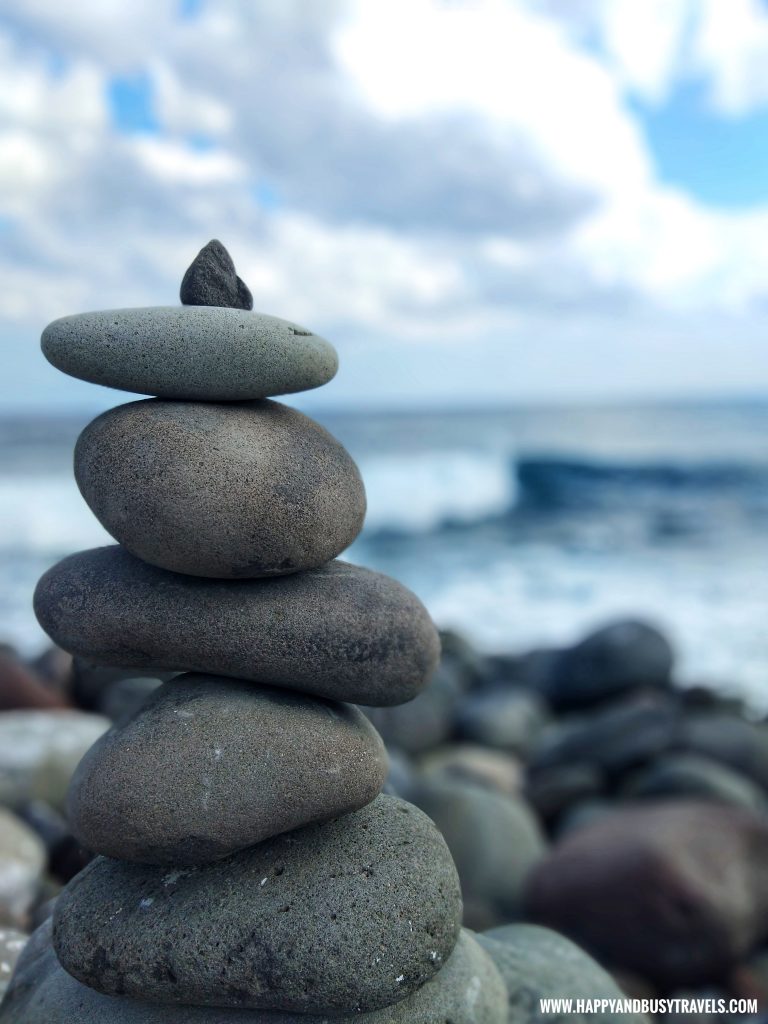 These towers were the subject of our photos.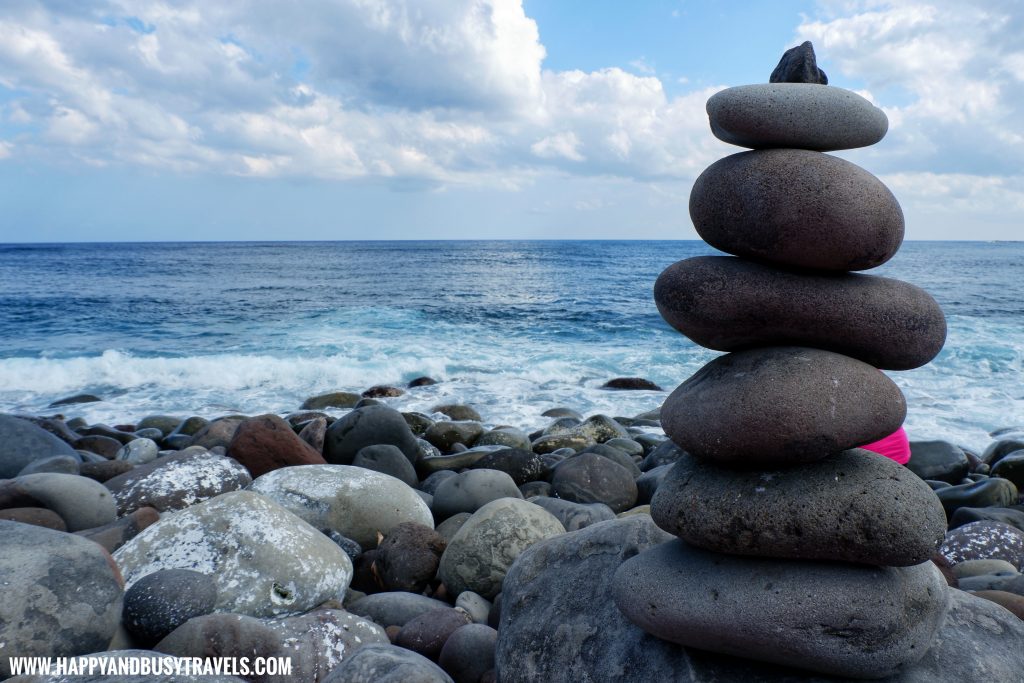 Aside from the mini towers, we are also the subjects for our photos. Of course we wanted to have our pictures taken on the beach.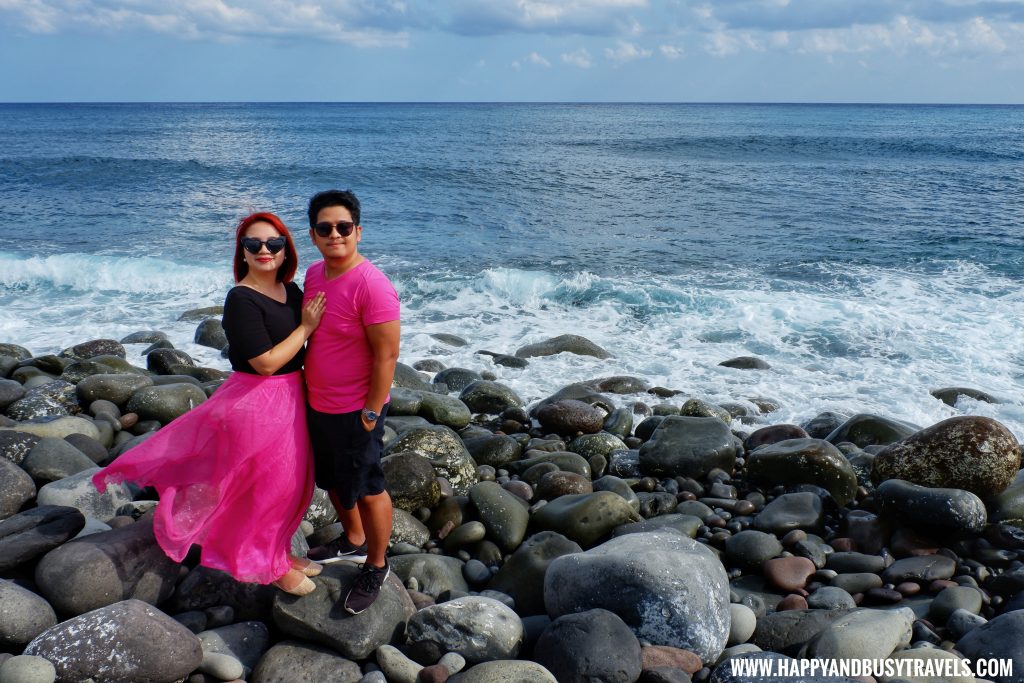 Happy and Busy's Smileys
Location


Ambiance



The beauty of the ocean plus the impressive presence of the boulders created the perfect ambiance.
Value for money


No entrance fee!
Fun



We got to play with the rocks and appreciate the beauty of the ocean. We wanted to swim but we were not ready, we do not have our swimming attire with us. Plus we are not sure if swimming is allowed in the area.
Batanes Travel Guide and 5-day Itinerary at: https://happyandbusytravels.com/batanes-travel-guide-and-itinerary-for-5-days/