National Revolutionary Martyrs' Shrine ( 國民革命忠烈祠 )
Most of the countries that have been into war, have given shrines to honor their heroes. The National Revolutionary Martyrs' Shrine was built in Taiwan to honor the fallen Kuomintang soldiers during the Chinese civil war.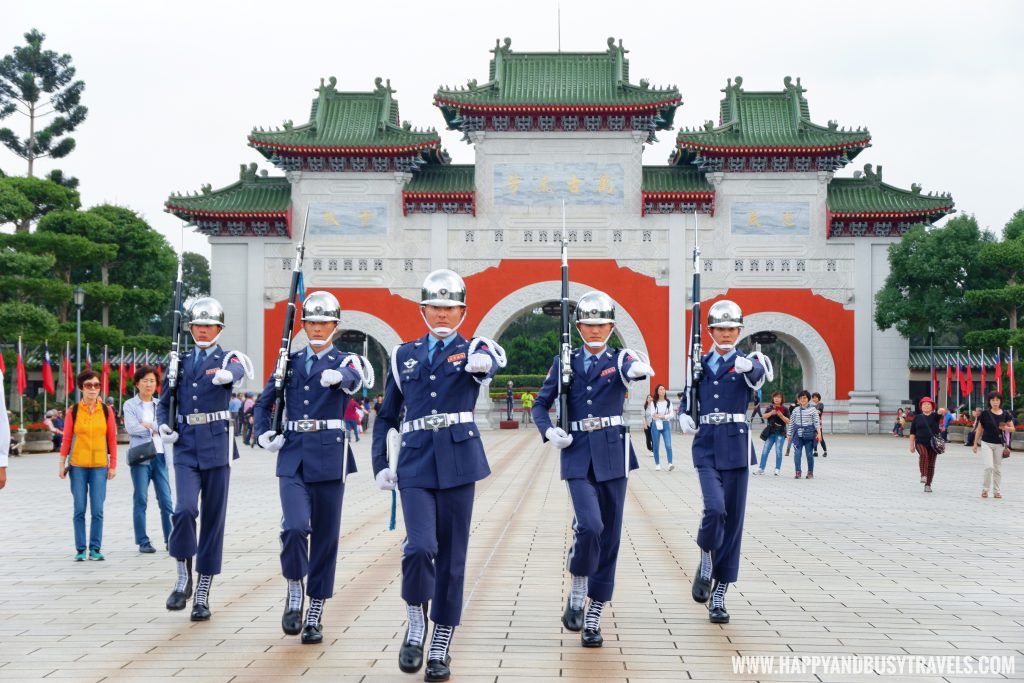 Other Information
Operating Hours: 9:AM – 5PM
Changing of guards: Every hour until 5PM
No entrance fee
Time spent: 30 – 40 mins
Best time to visit 9AM and 4:30PM
How to Get Here?
Address: No. 139號, Beian Road, Zhongshan District, Taipei City, Taiwan 10491
Google Maps: https://goo.gl/maps/ir8av4PNLtxsLqHG6
Ride the MRT go down at Jiantan Station and go out in exit 1. Then, go to the bus stop at the right side (going south). Ride any of the following bus numbers and go down at the bus stop of Martyrs' Shrine: 267, 556, 902, or 3.
Our National Revolutionary Martyrs' Shrine Experience
We went down the bus stop near the entrance and saw the archway immediately. This Chinese architecture is called as Paifang.
It was almost 5PM so we must hurry. The place will close at 5PM.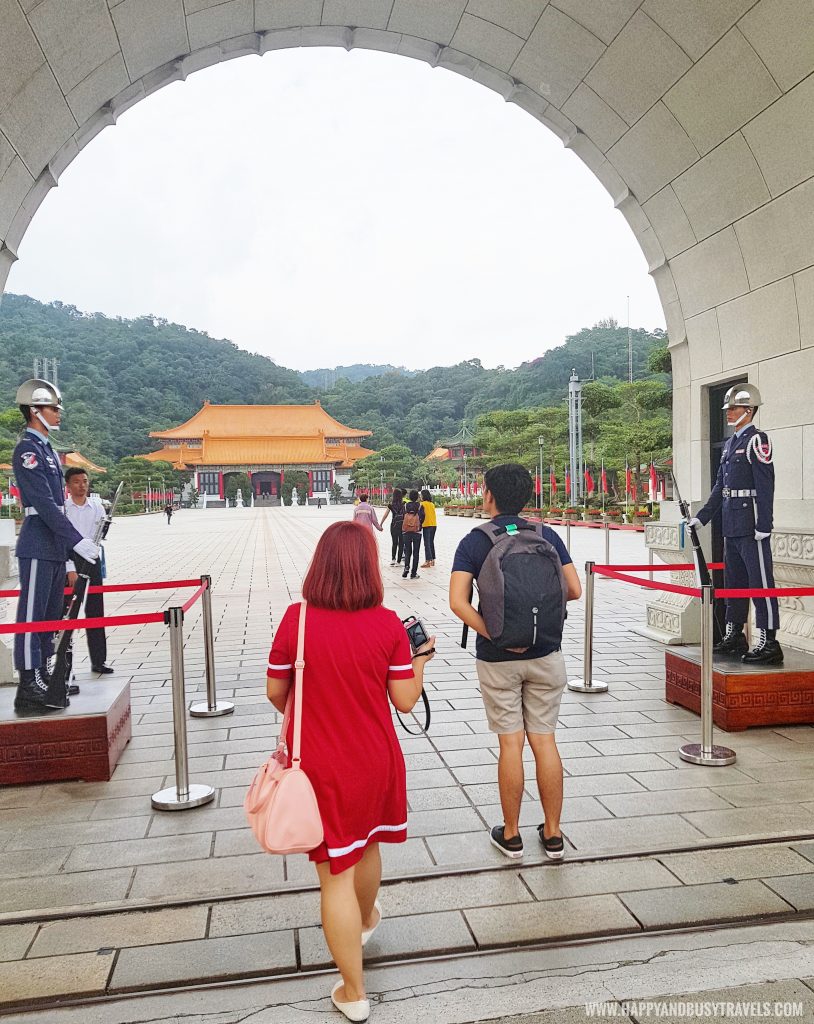 There are already few visitors because it is getting dark and near the closing time.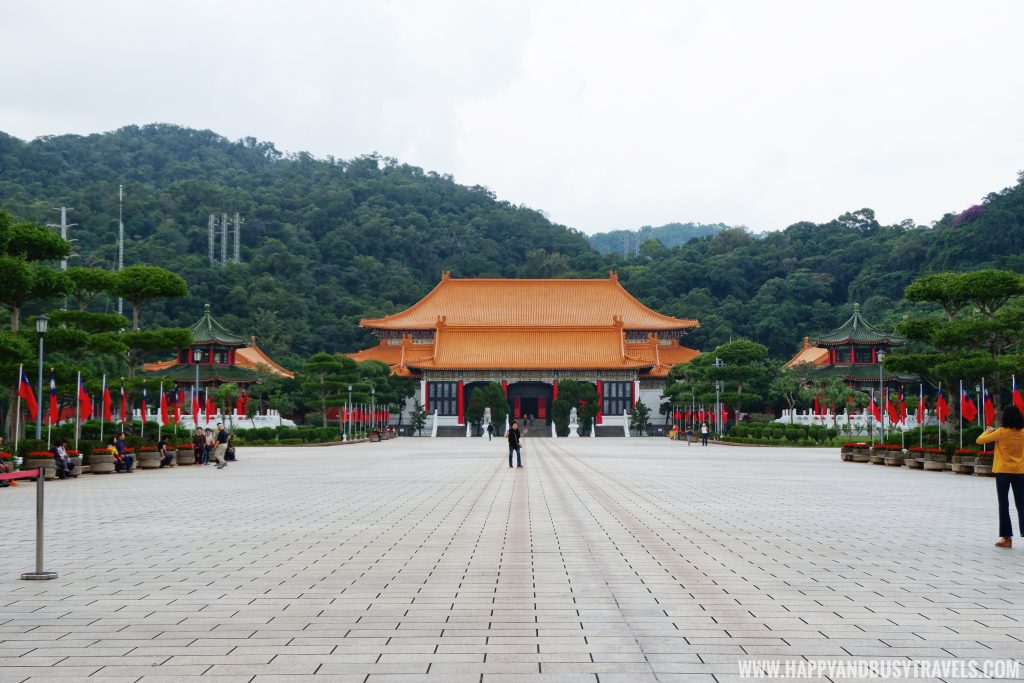 Drum Tower
Then we went to the Drum Tower. This is one part of the complex which is just located after the entrance.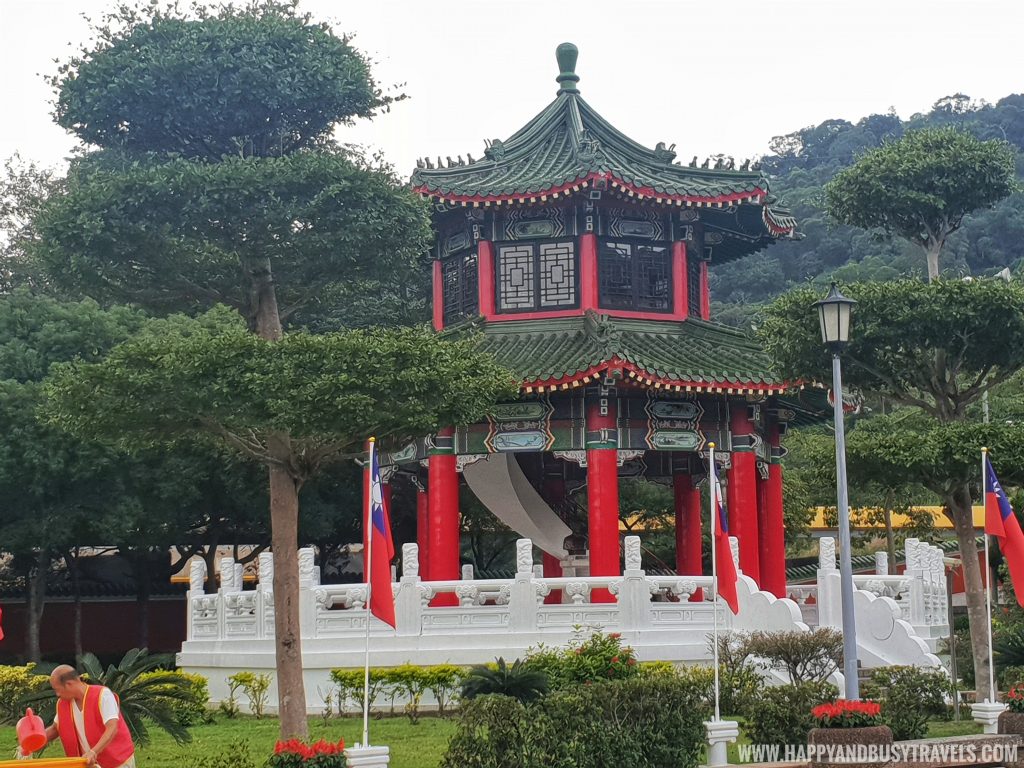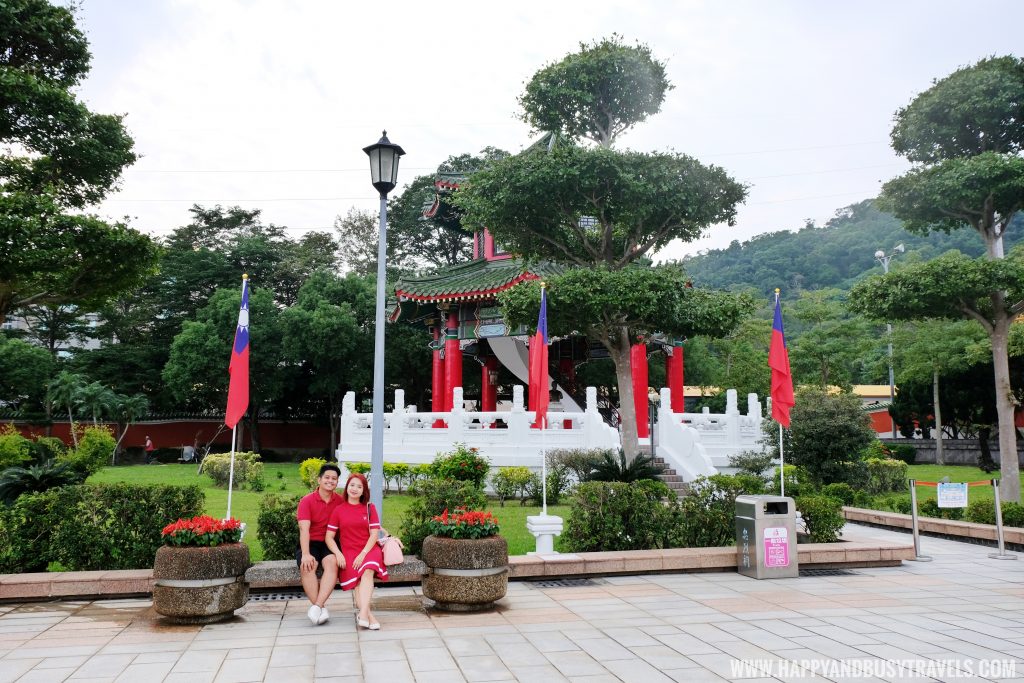 We still wanted to go up the stairs, but we were already exhausted for the day and we were in a hurry. There are still other parts of the complex that we haven't visited.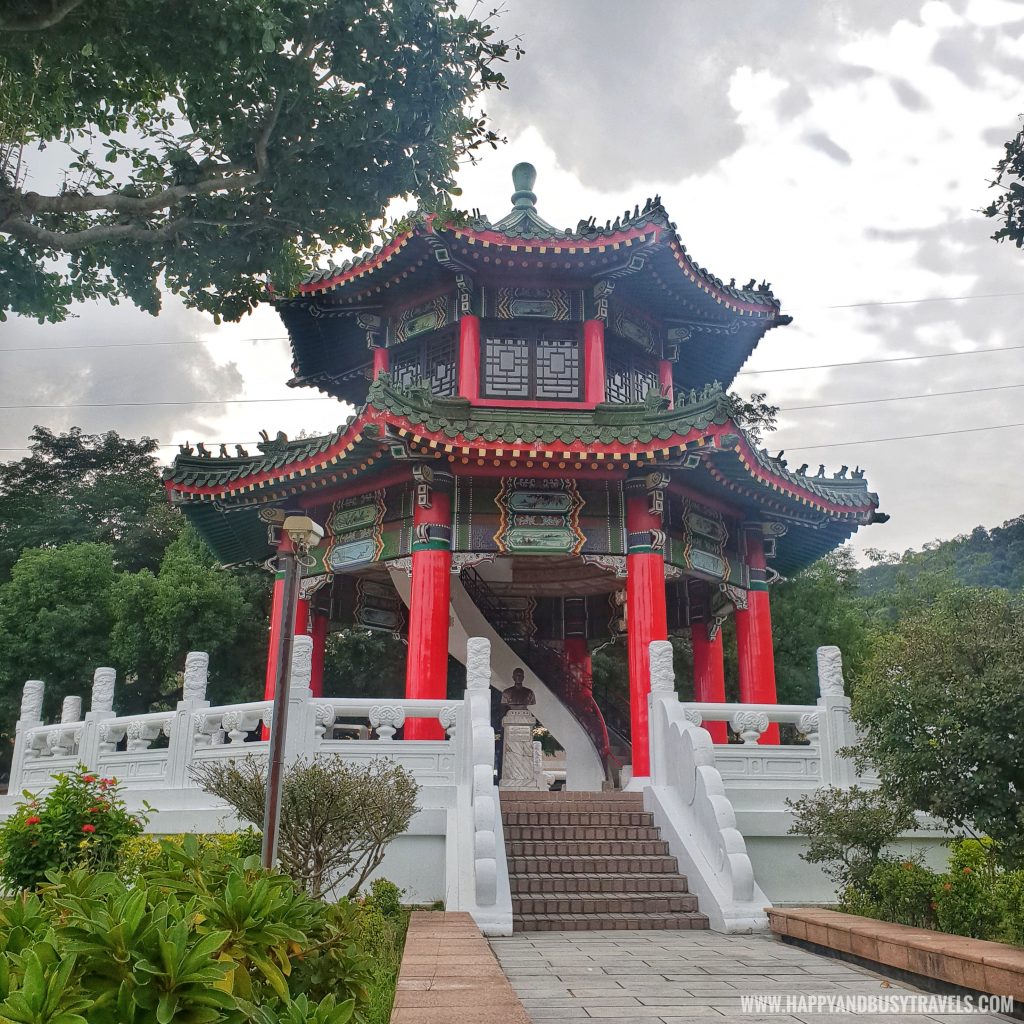 Entrance Building
This part is the entrance path going to the main shrine.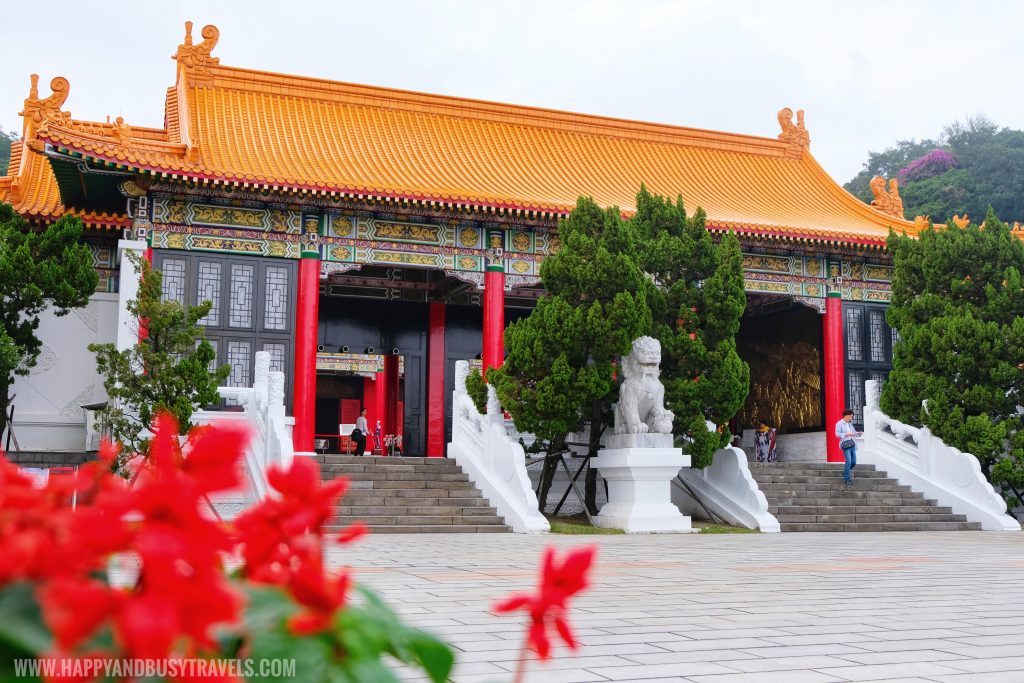 This is also the building that we immediately saw upon entering the complex.
So, we entered and pass by the doors.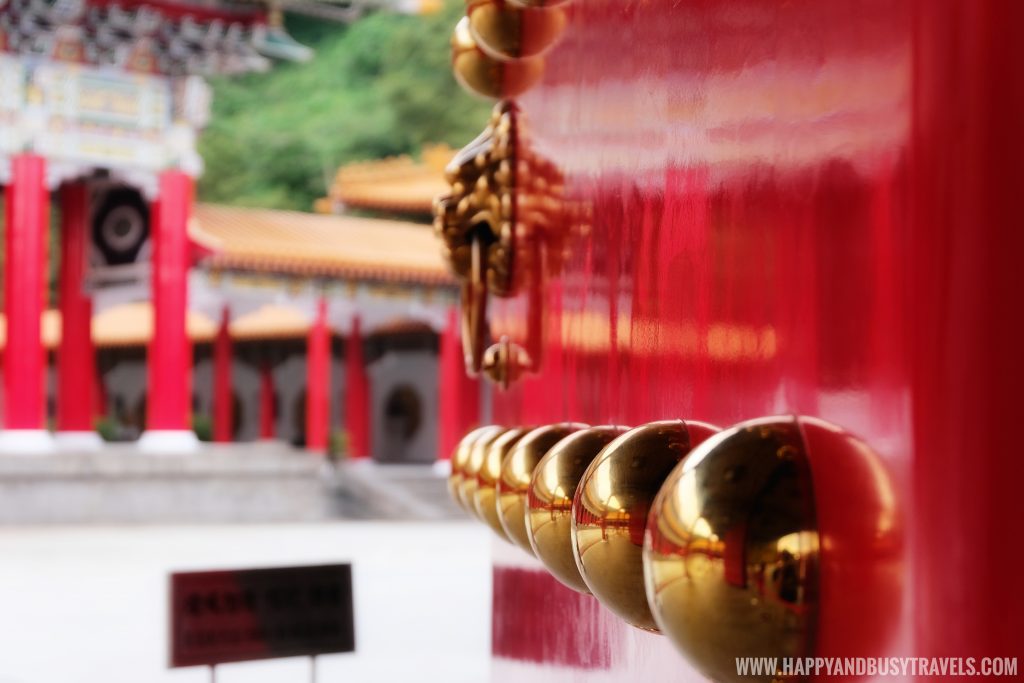 And we then saw the main shrine.
Main Shrine of the National Revolutionary Martyrs' Shrine
After we passed by the doors of the entrance building, we immediately saw the main shrine with two guards.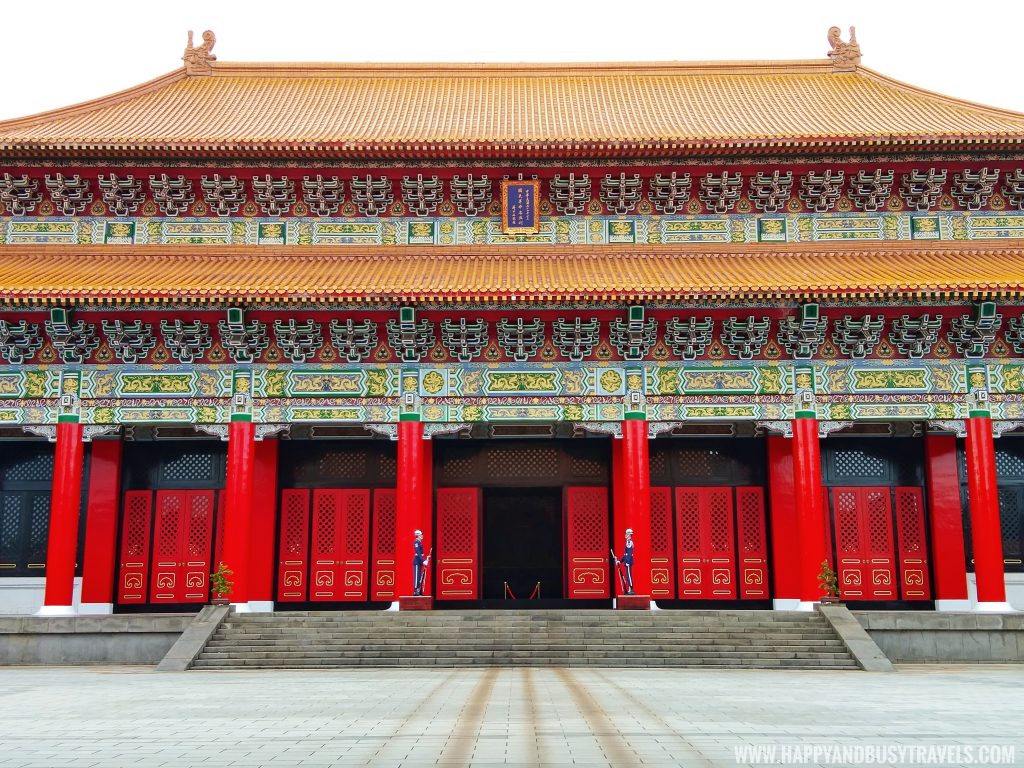 We took a few photos of the shrine and some of the wonderful architecture and decorations.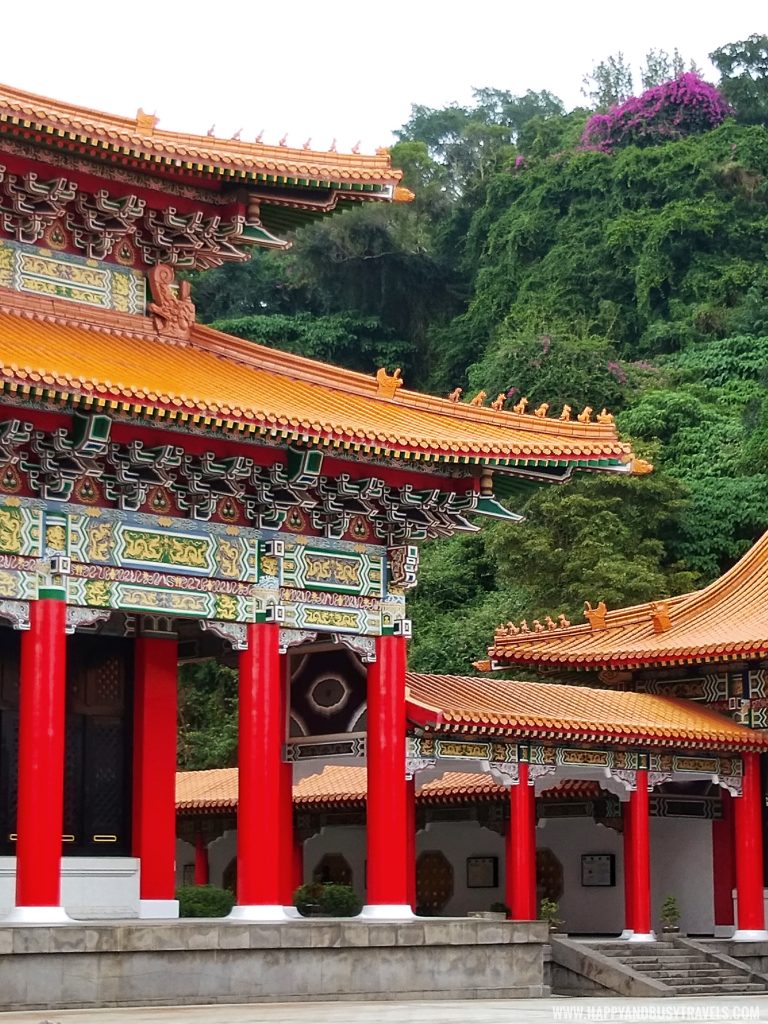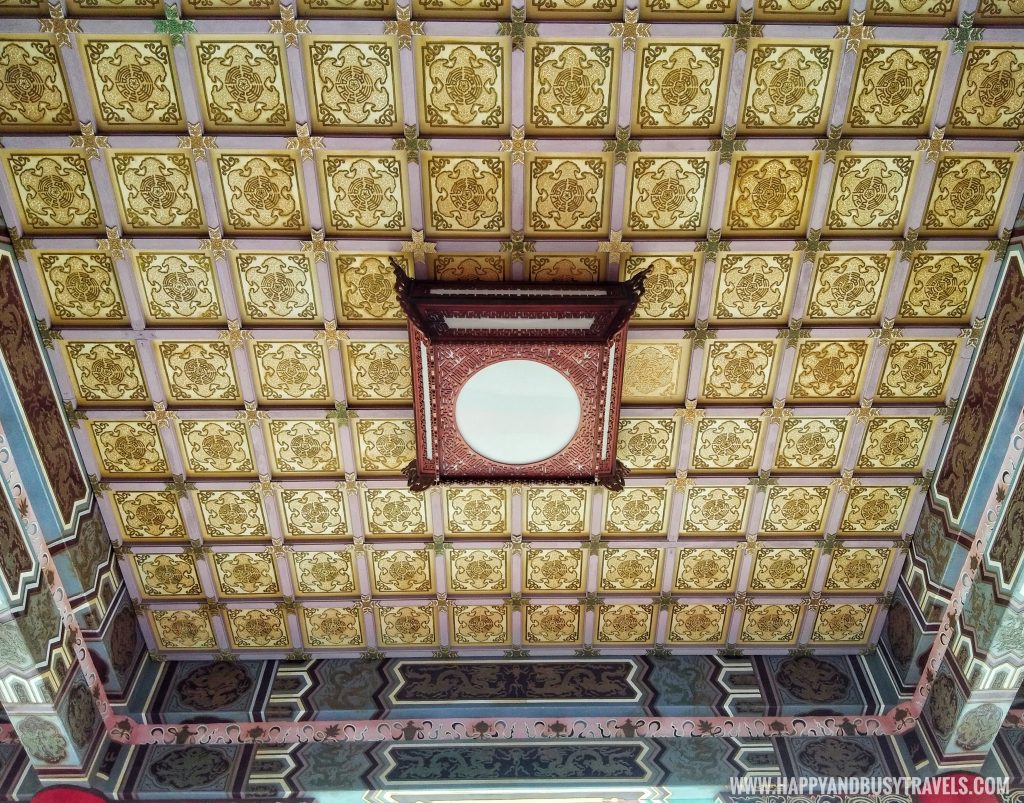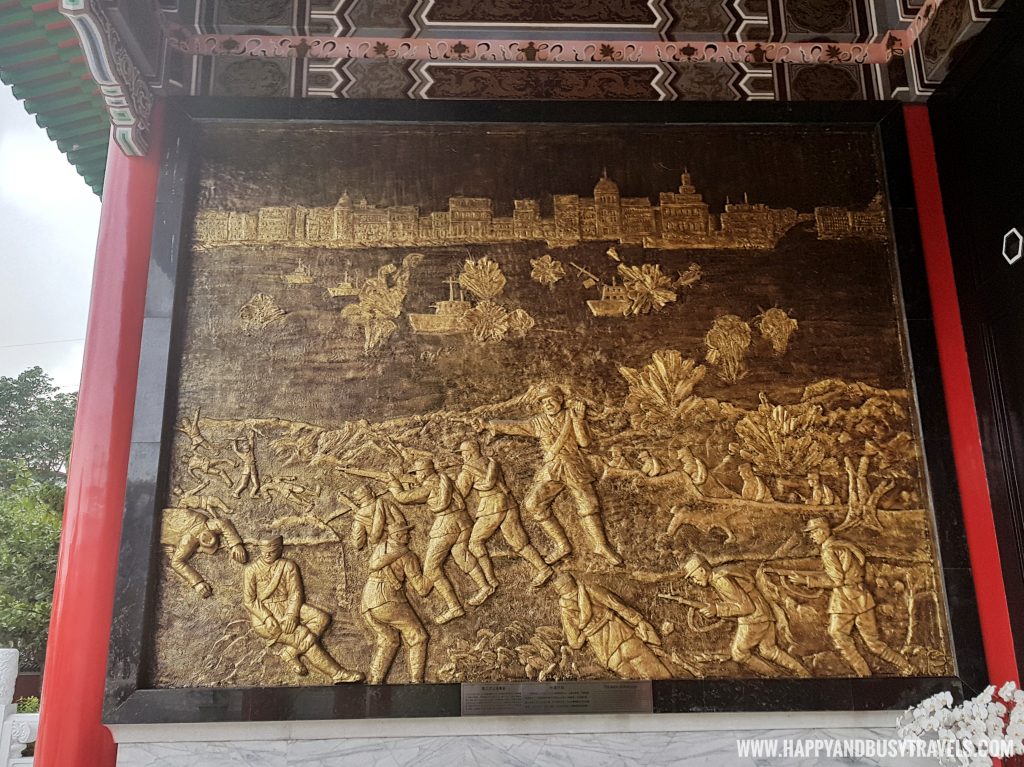 Changing of the Guards
After taking some photos we immediately went out for the changing of the guards. This happens every hour.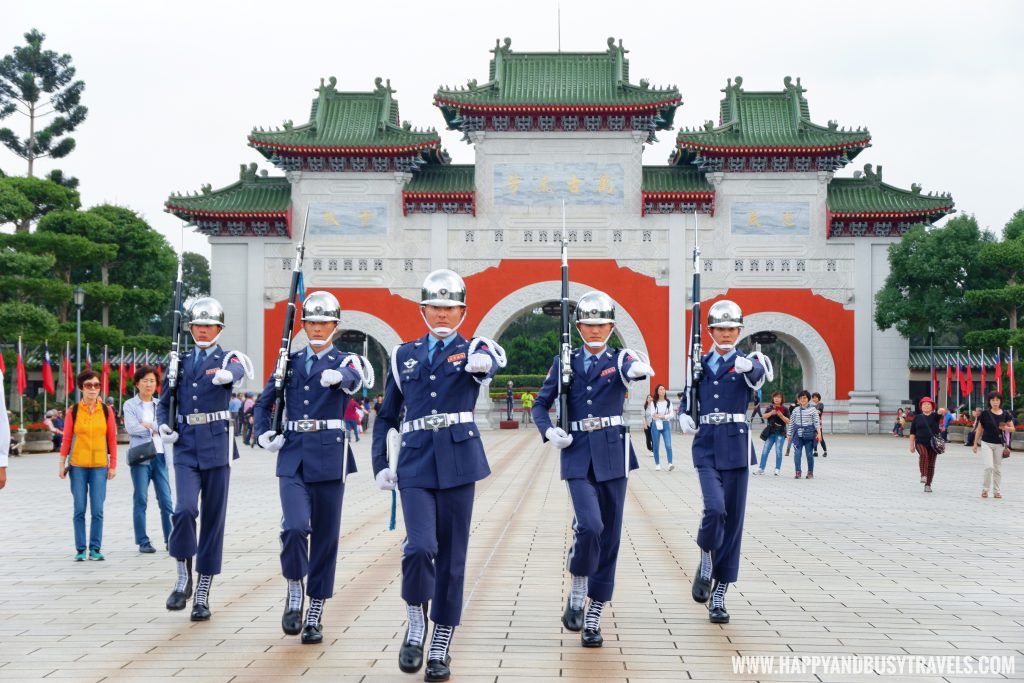 This happens at the same time as the changing of guards in Chiang Kai Shek Memorial Hall and Dr. Sun Yat Sen Memorial Hall.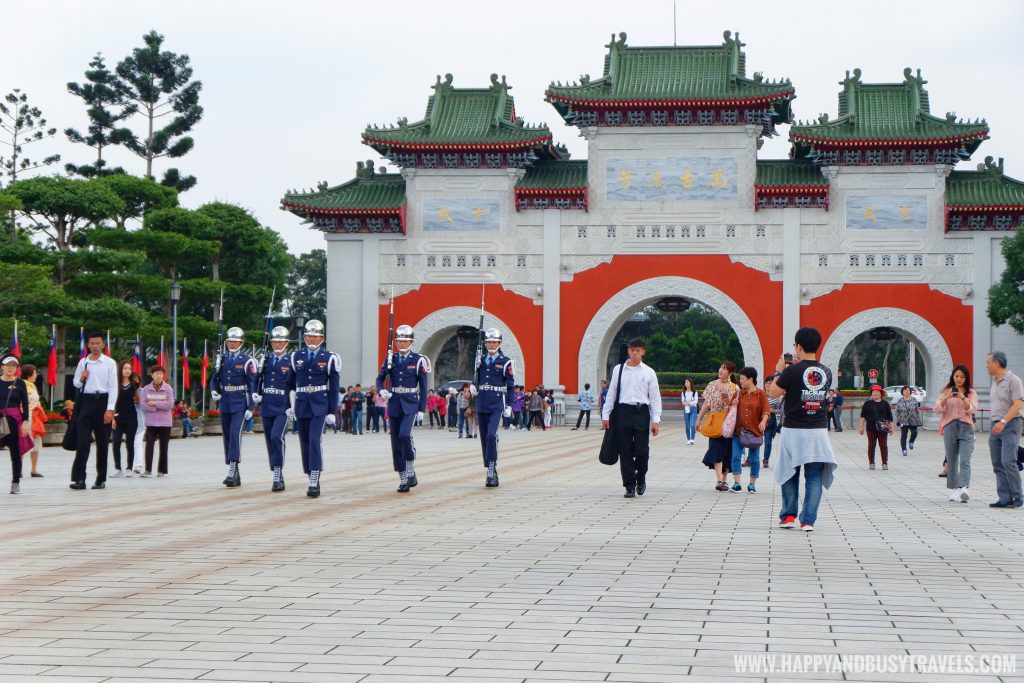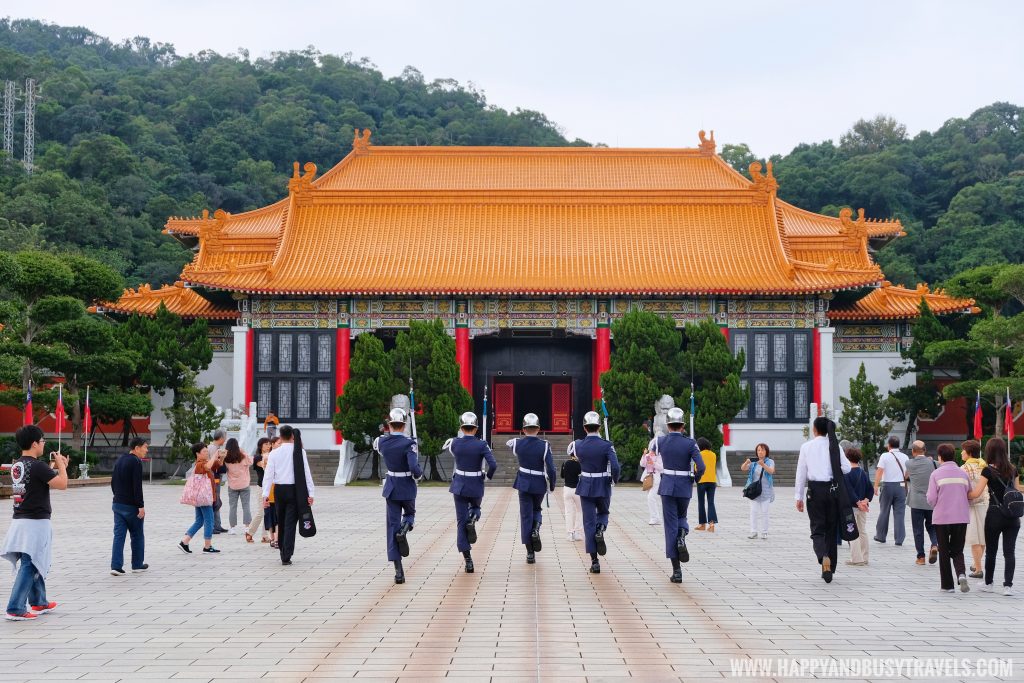 Did you notice that there is a mark on the grounds? After a long time that guards changes here, the mark accumulated and it turned out to be a line.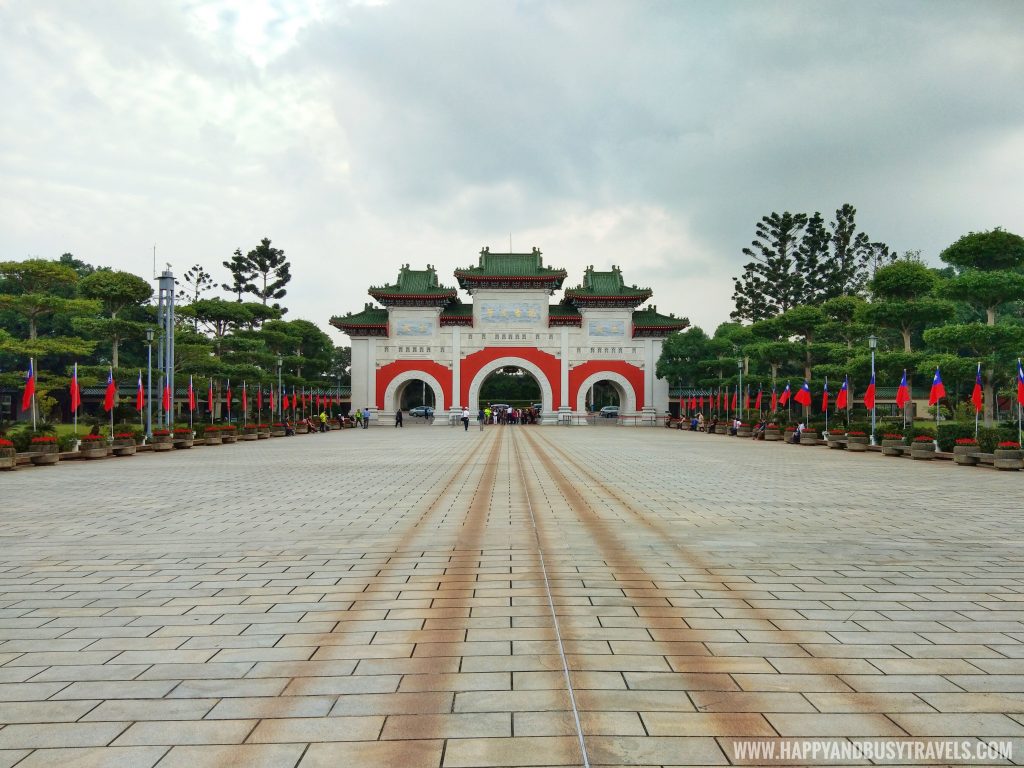 Happy and Busy Travels' Smileys for National Revolutionary Martyrs' Shrine
Location 


It's so easy to locate and to go to.
Ambiance


Value for money 


There are no entrance fees.
Fun


It started to get dark and the place is already closing, so we just got some photos before we leave.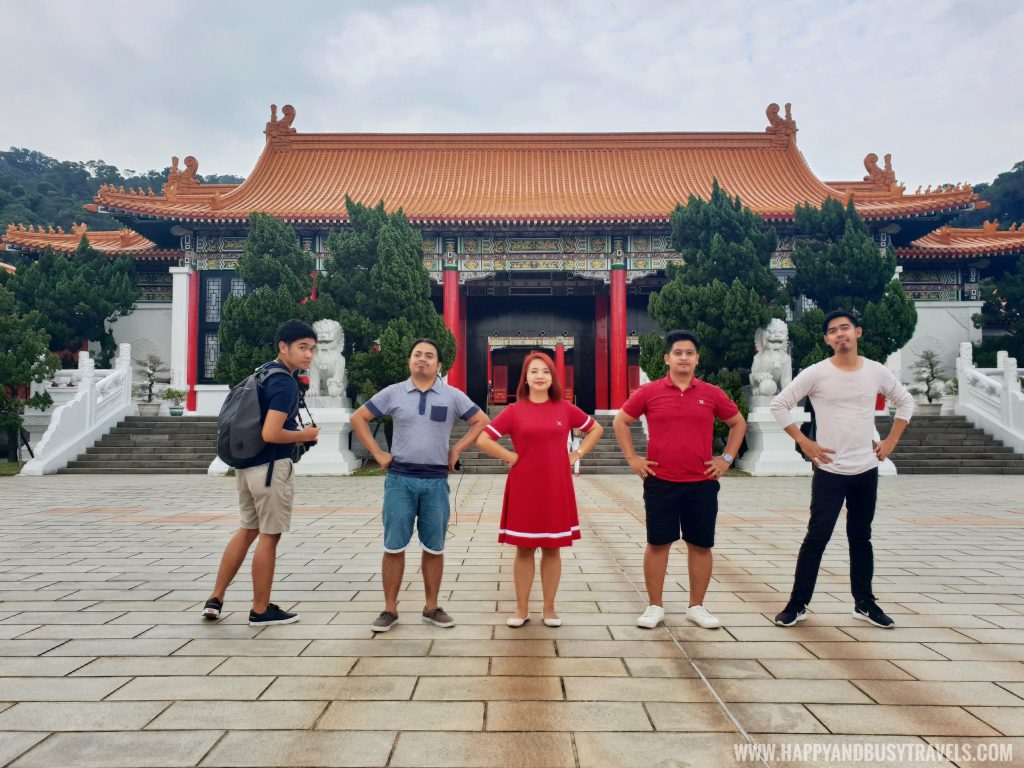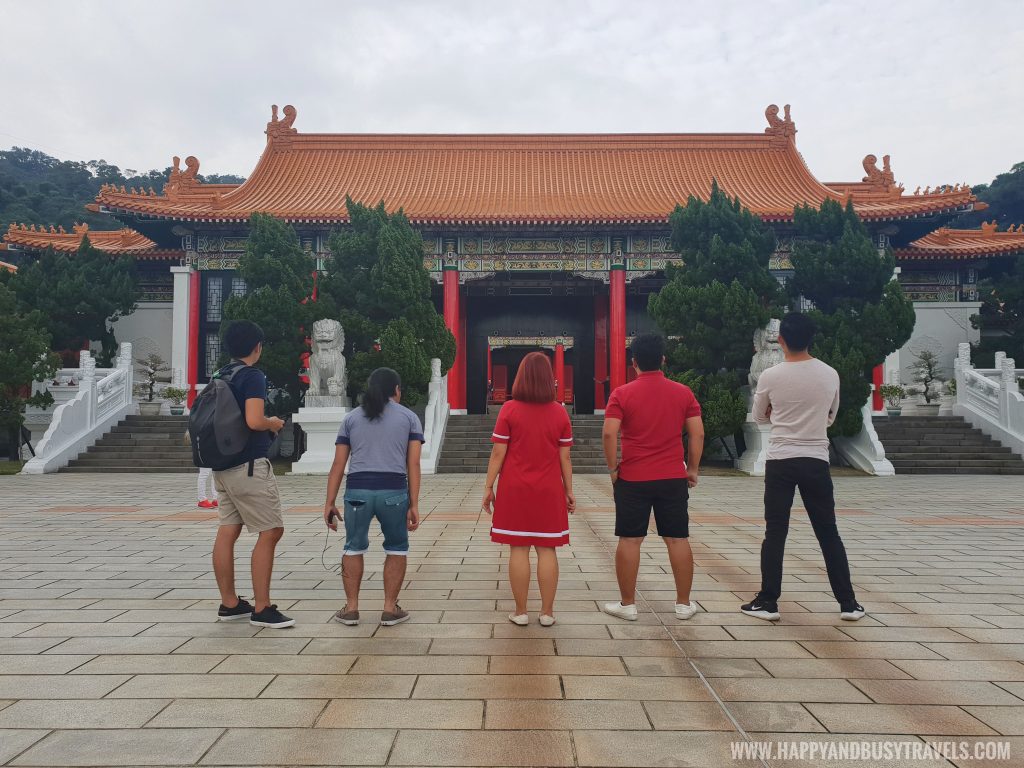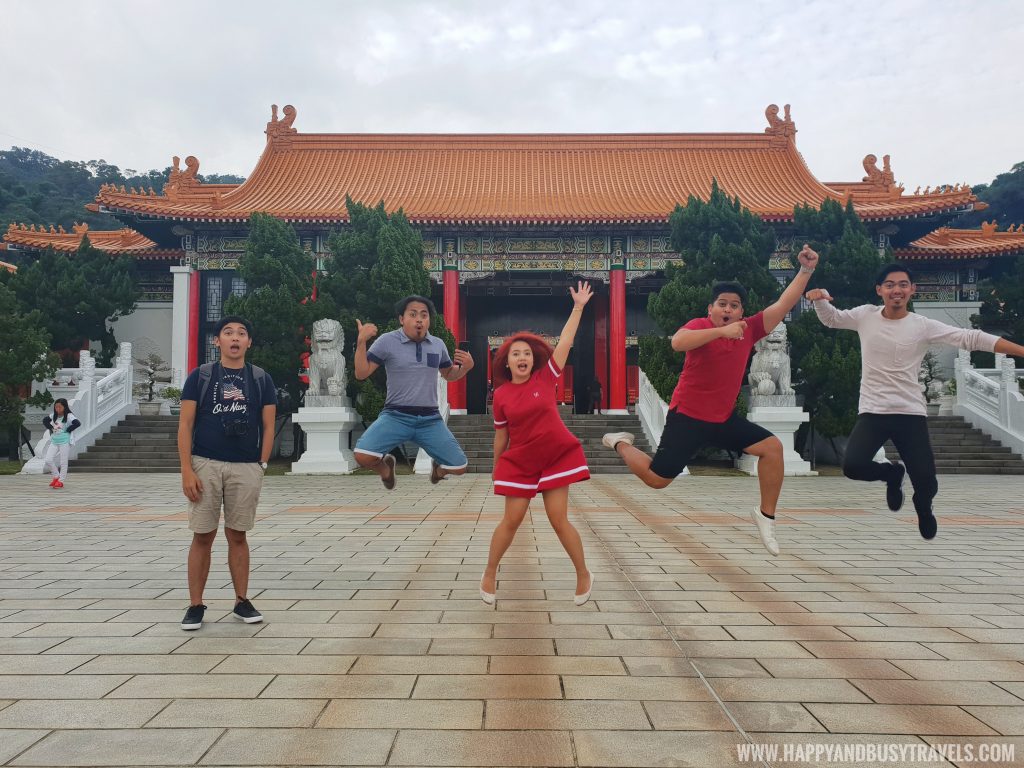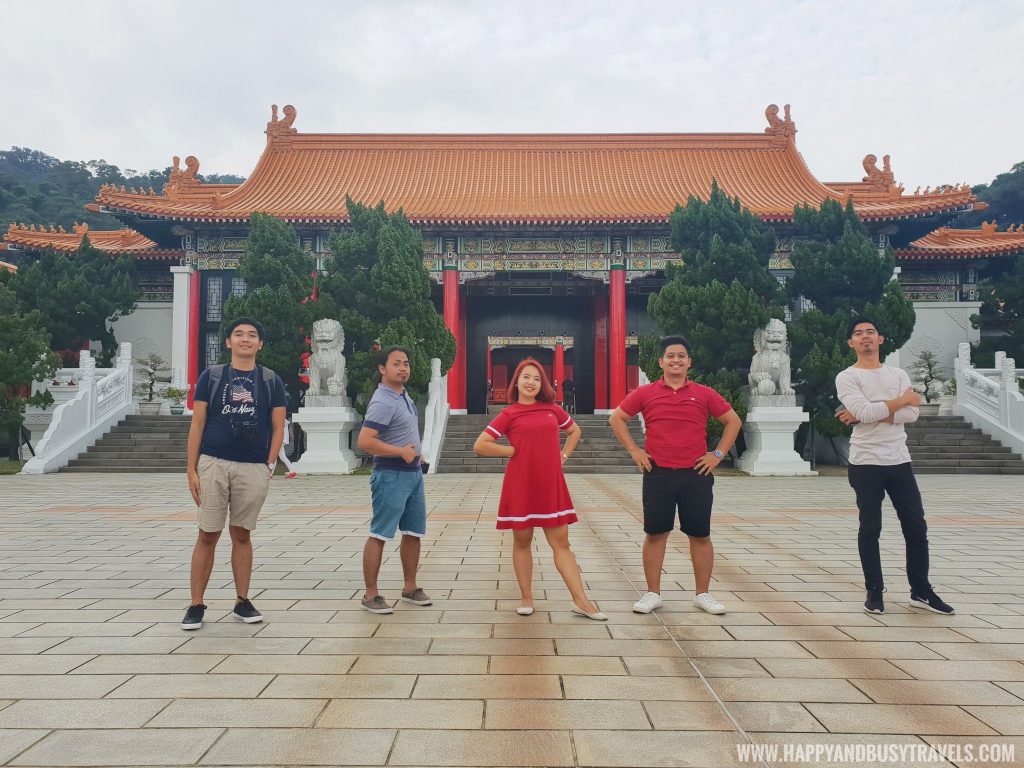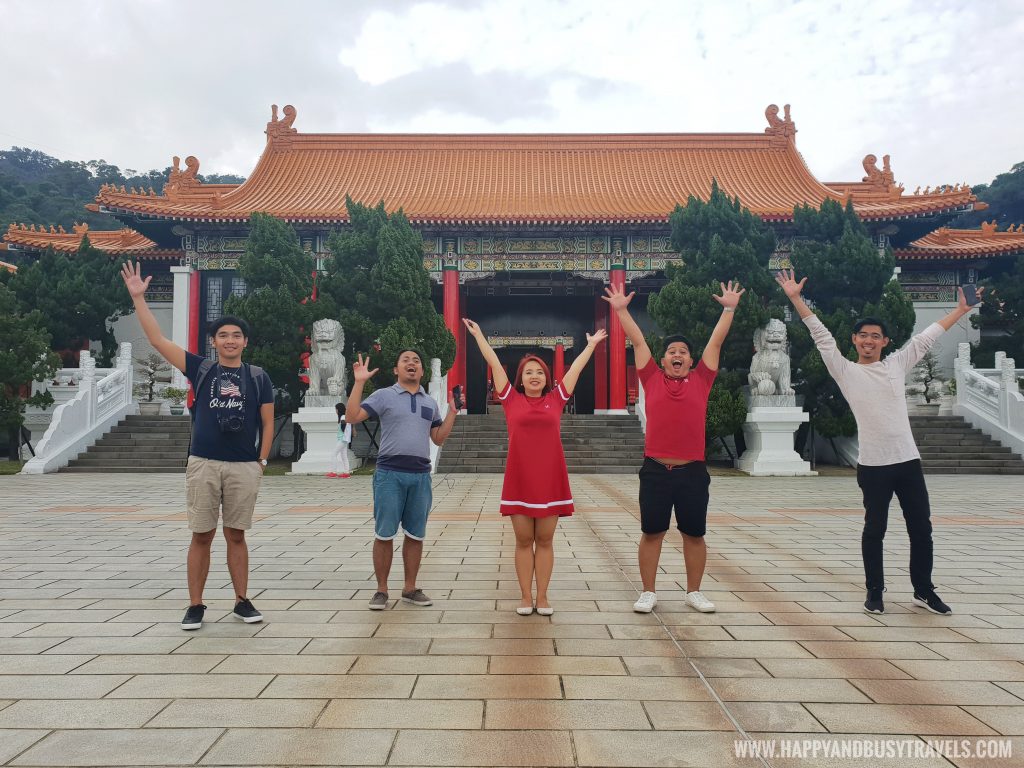 More exciting tourist spots review at: https://happyandbusytravels.com/category/landmarks/
Happy and Busy would like to thank our friends
Kel Sarabia of Daylight Wanderers – Happy's bestfriend, he provided some of the photos.
Viz – Busy's bestfriend for providing some photos