Bayside Buffet at the Lime Resort Manila
If you are looking for a buffet in Manila with good value for money, you must try Bayside Buffet at the Lime Resort Manila. Busy and I had a great dinner here, so let me show you our experience.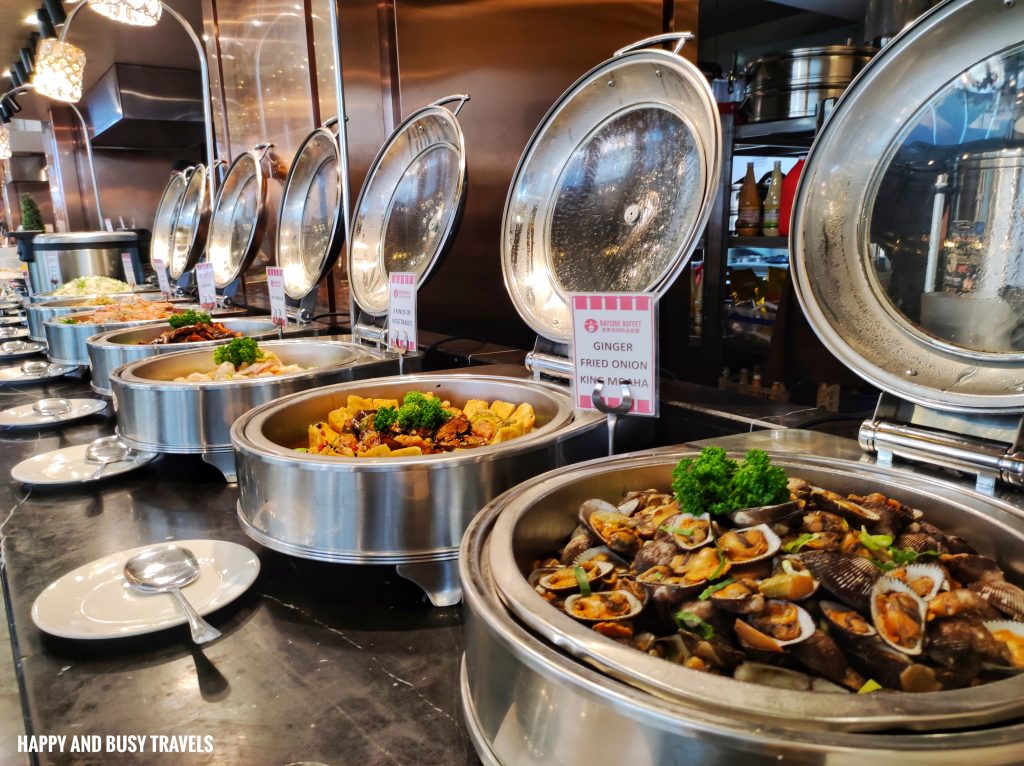 Important Information
Facebook: Bayside Buffet
Operating Hours: Lunch 11 AM – 2:30 PM ; Dinner 6 – 10 PM
Payment Options: Cash, Gcash, Credit Card
Dining Options: Dine In
Contact number: 0949 677 7771
Email Address: [email protected]
Address: Ground Floor, Lime Resort Manila, Atang Dela Rama, Seascape Village, CCP Complex, Pasay City
Google Maps Link: https://goo.gl/maps/
Inside Bayside Buffet
The waiting area before the buffet area is nice. Guests can wait here while lunch or dinner service is not yet accepting guests.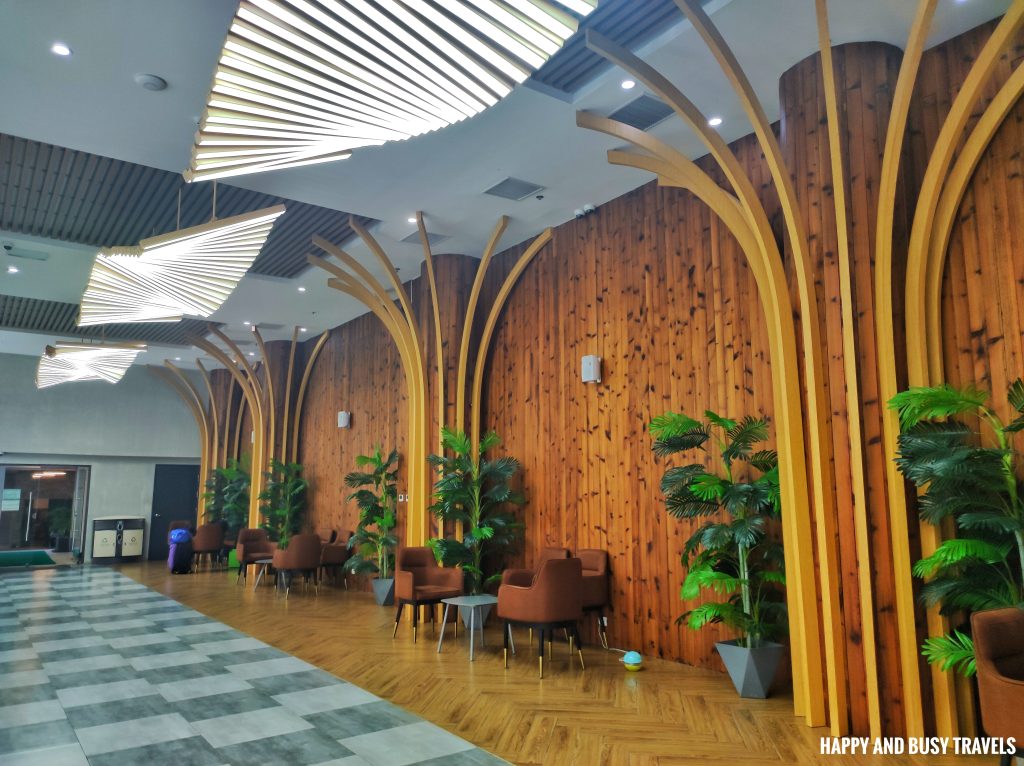 Then, inside the actual restaurant, everything looks good.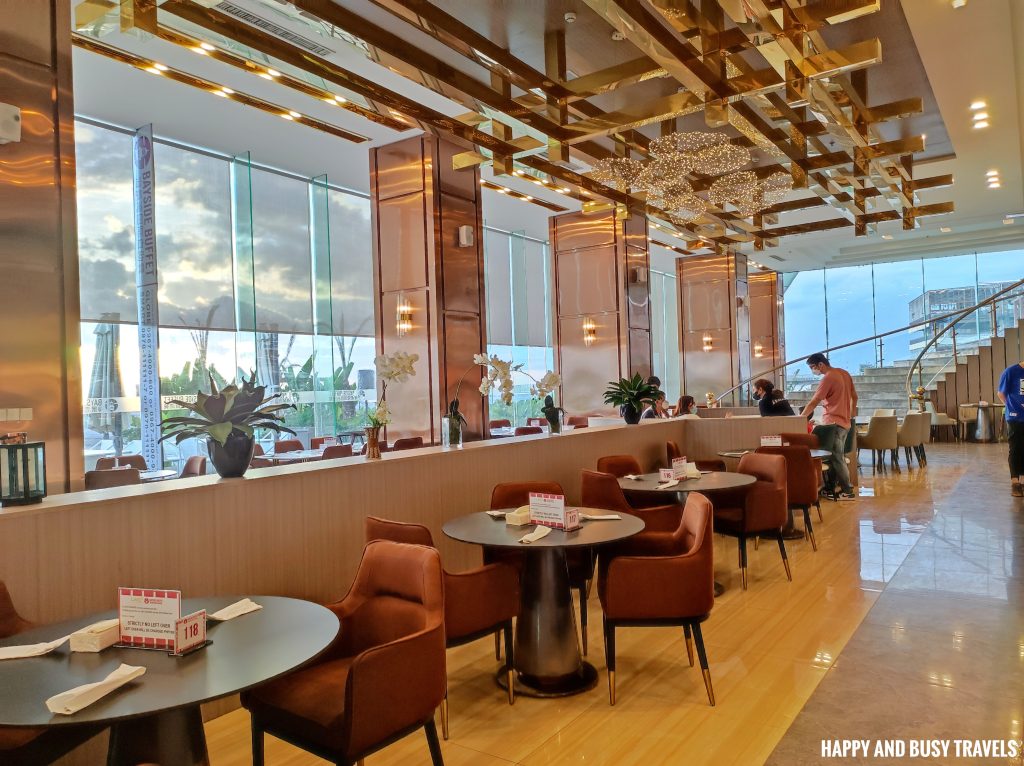 Buffet Stations
There are a lot of buffet stations, so here they are.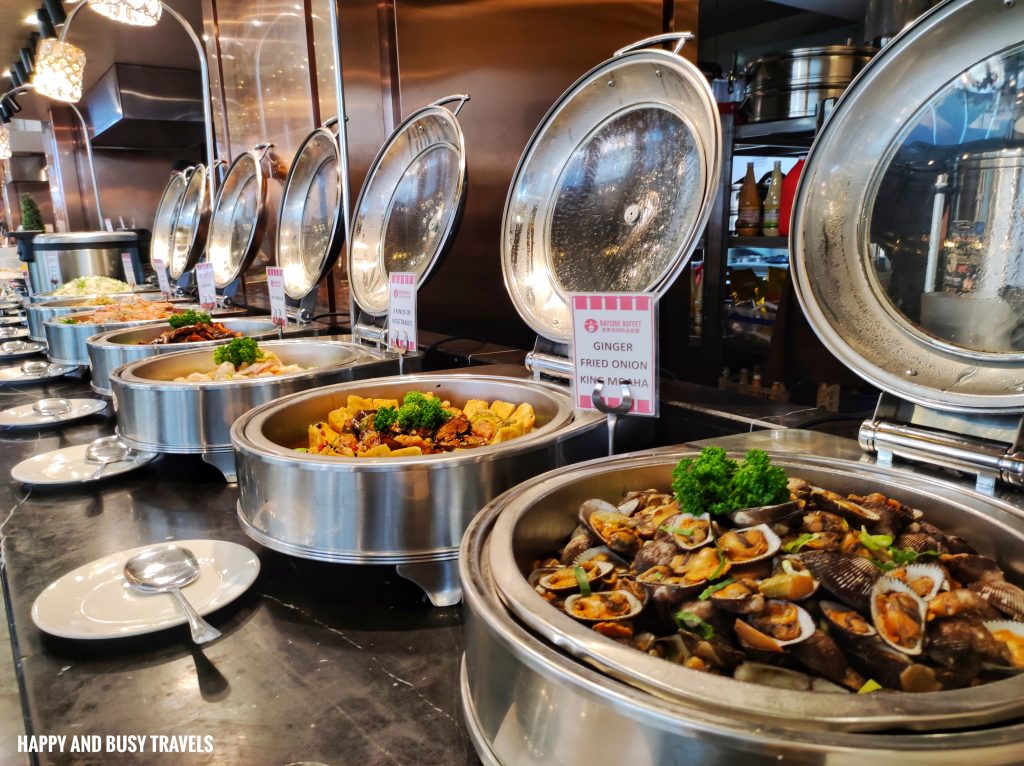 Bread Station
There are different kinds of bread that we can choose from. Although we have decided not to get any because it is heavy and our stomachs will be full rapidly.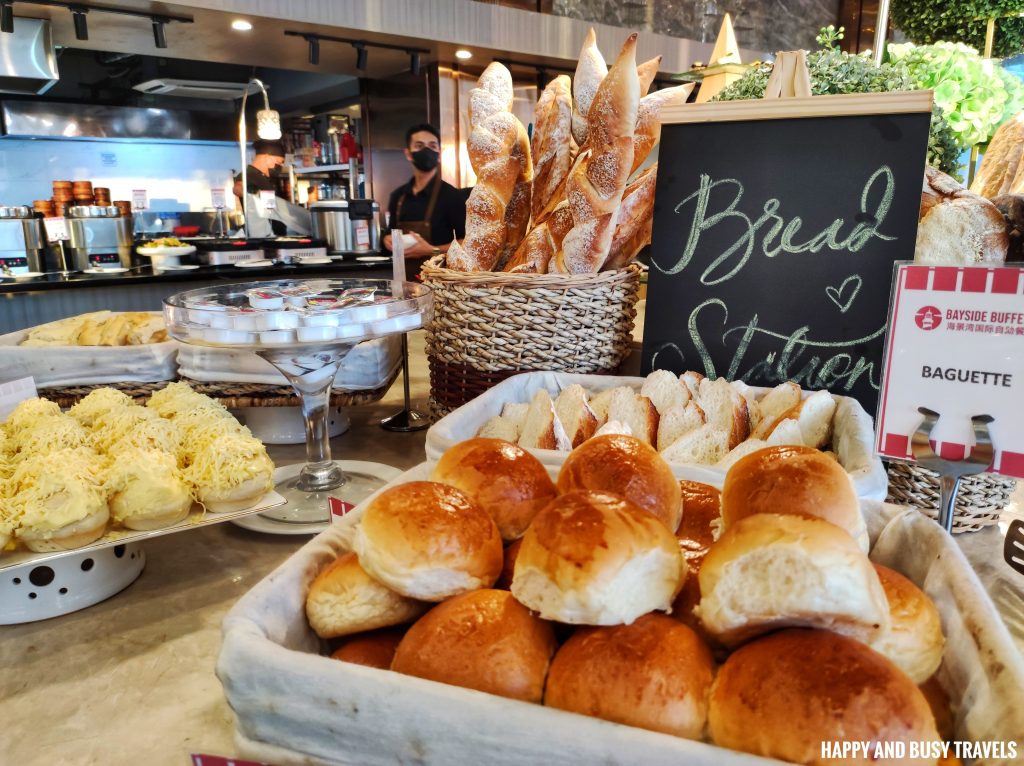 Salad Station
To start off, Busy got his salad. Me, I do not usually eat a lot of veggies, so I just asked him if the salad station is okay. He said it is okay because there are lots of veggies to choose from.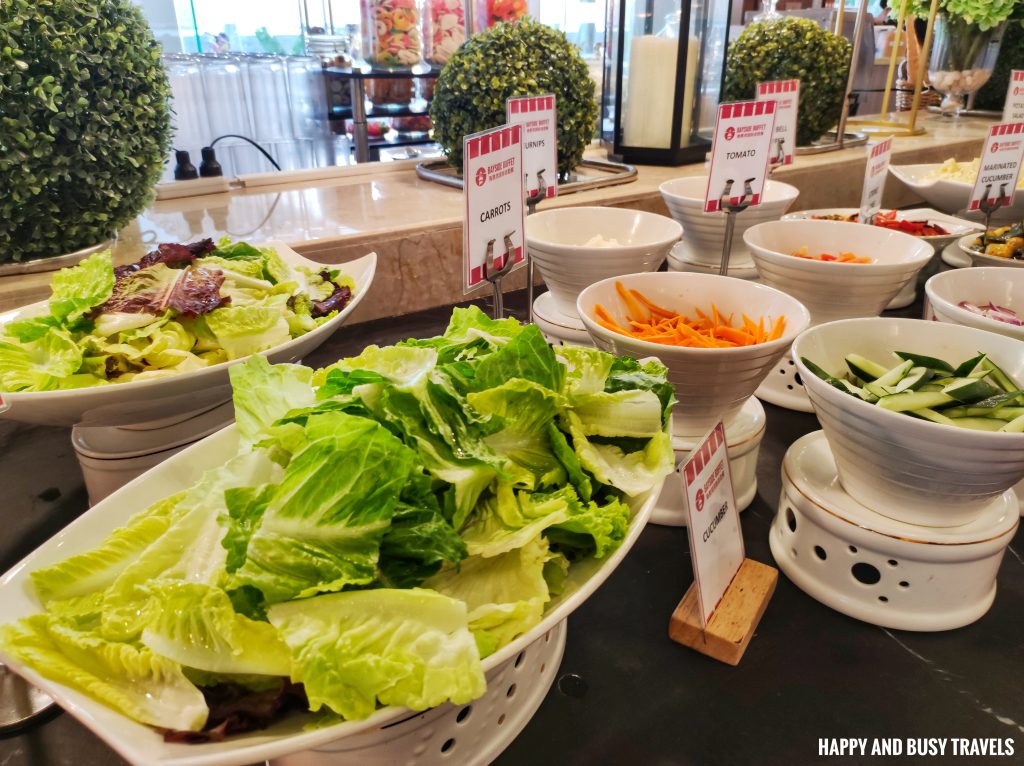 Appetizer Station
There are various appetizers here including this Egg.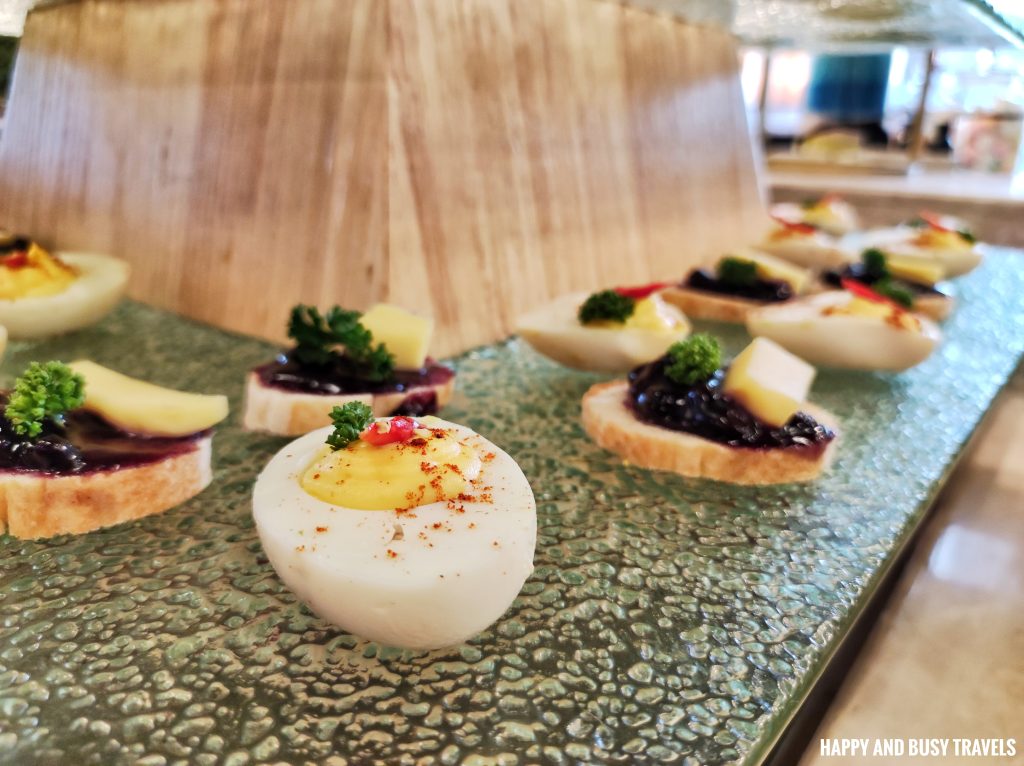 Dimsum Station
One of our favorite stations for the night is the Dimsum Station!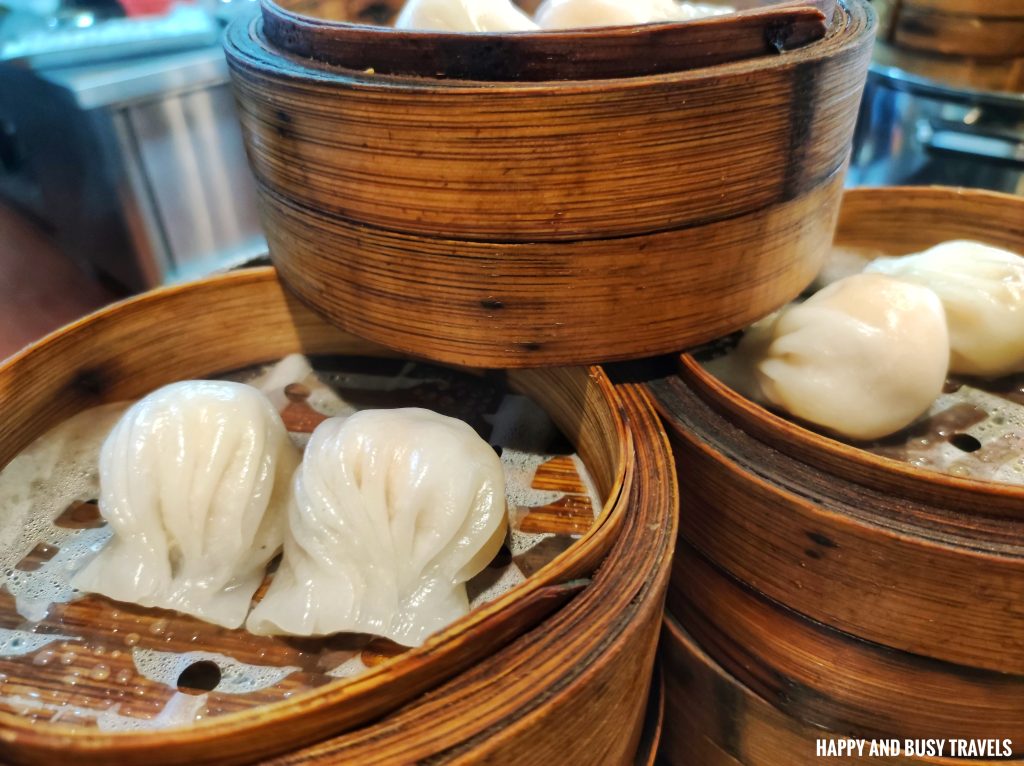 We had Hakaw, Siomai, Japanese Siomai, and Kutchay Dumplings! Ugghhh while I am writing this, I get hungry again.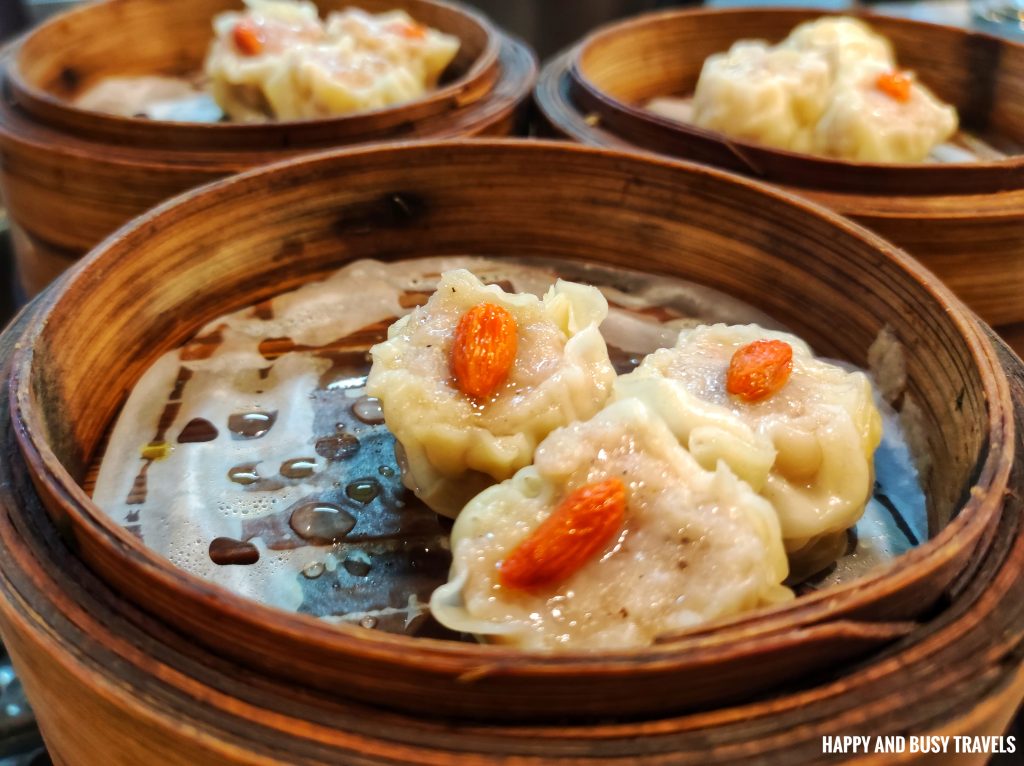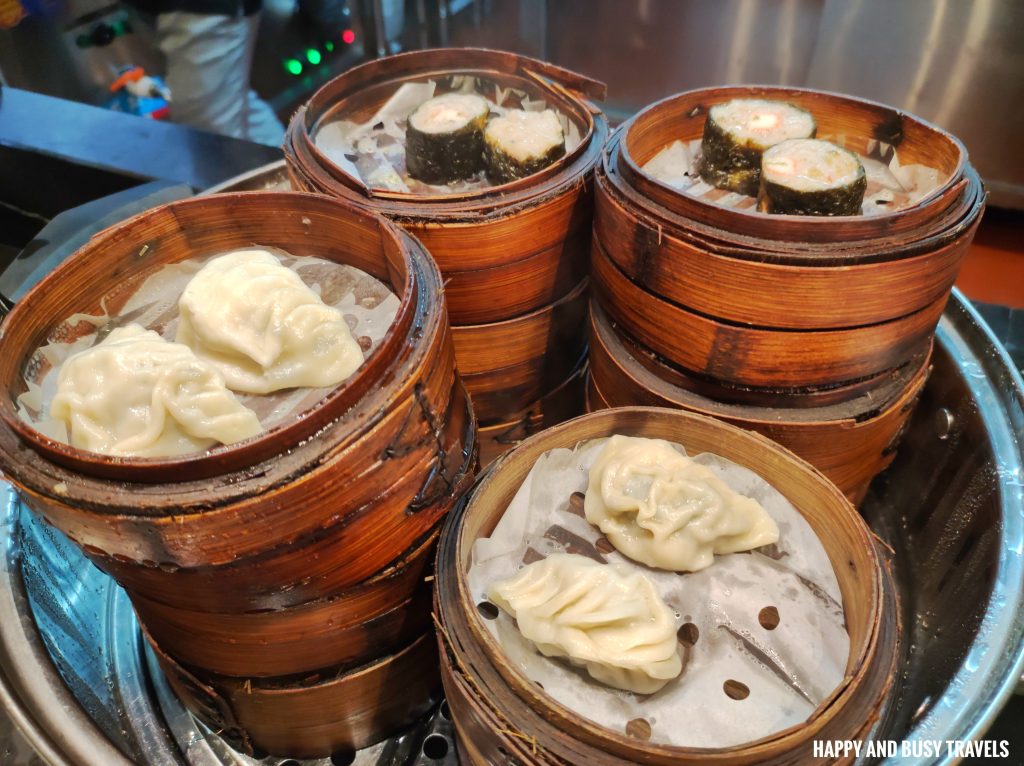 Fried Station
I love this station! I tried everything from here aside from the Mantou Buns. The Buchi tastes good, Potato chips are still crispy, French Fries are not soggy, and Lumpiang Shanghai is delicious.
Filipino Street Food
I was craving for street foods, so it's nice to see that there is a street food station too.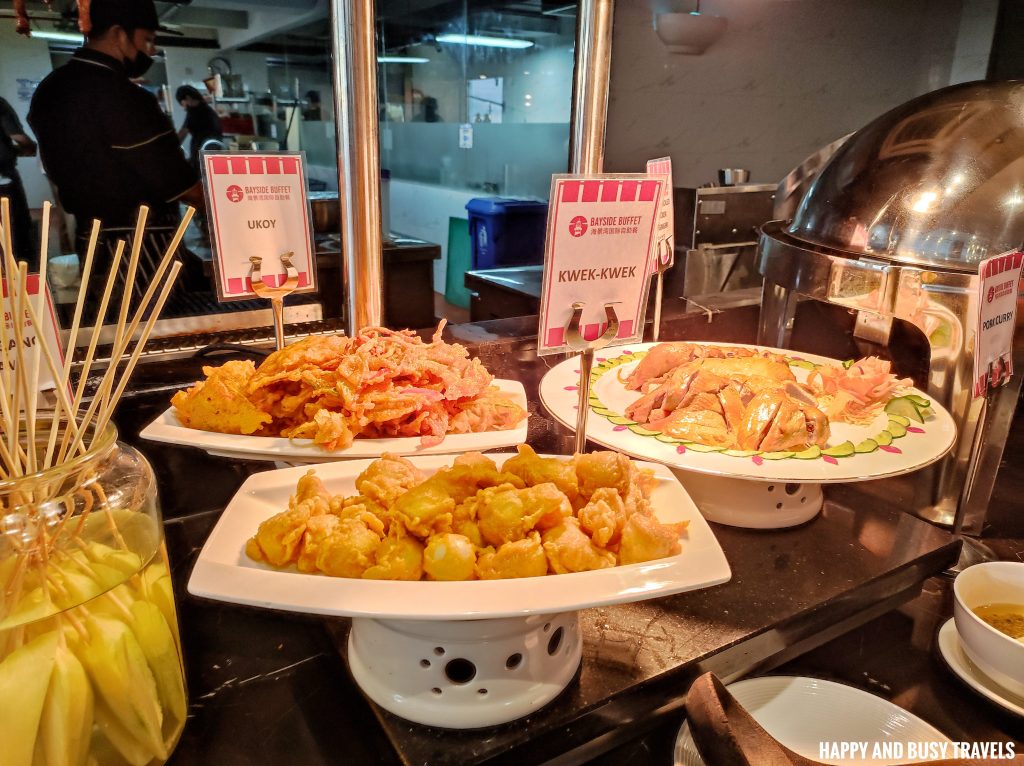 Make-Your-Own Hot Pot
If you are a fan of hot pots, this is the station for you. You can choose any ingredient in this station and make it into a hot pot.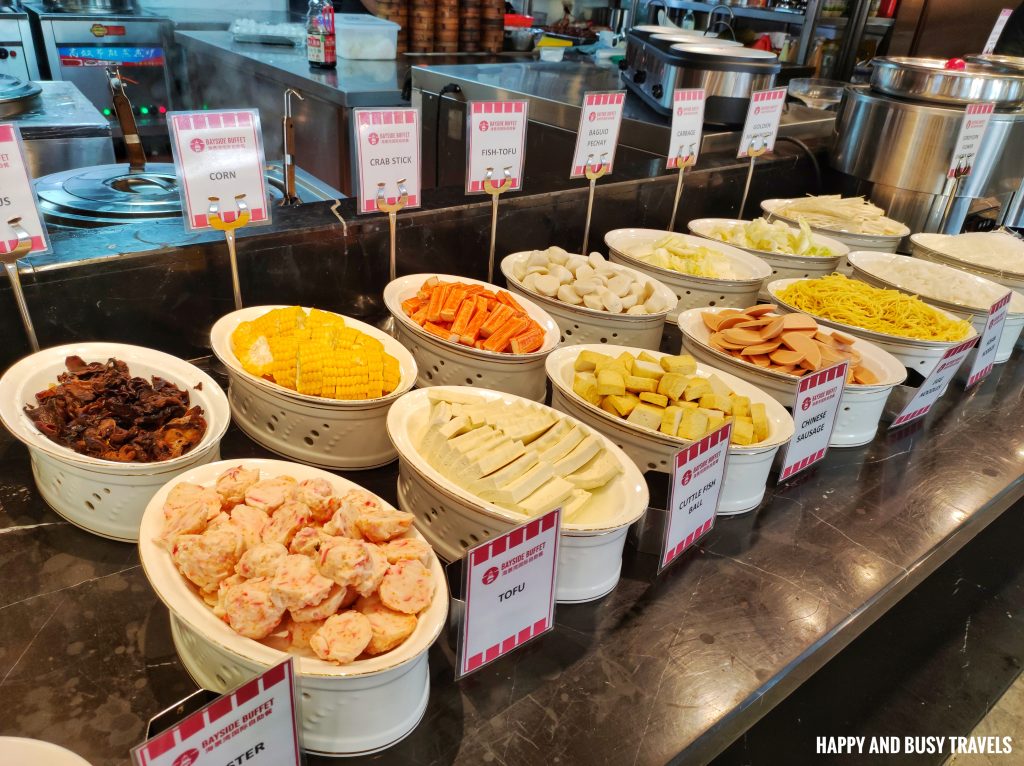 Meat Station
One of our favorite stations too, the meat station!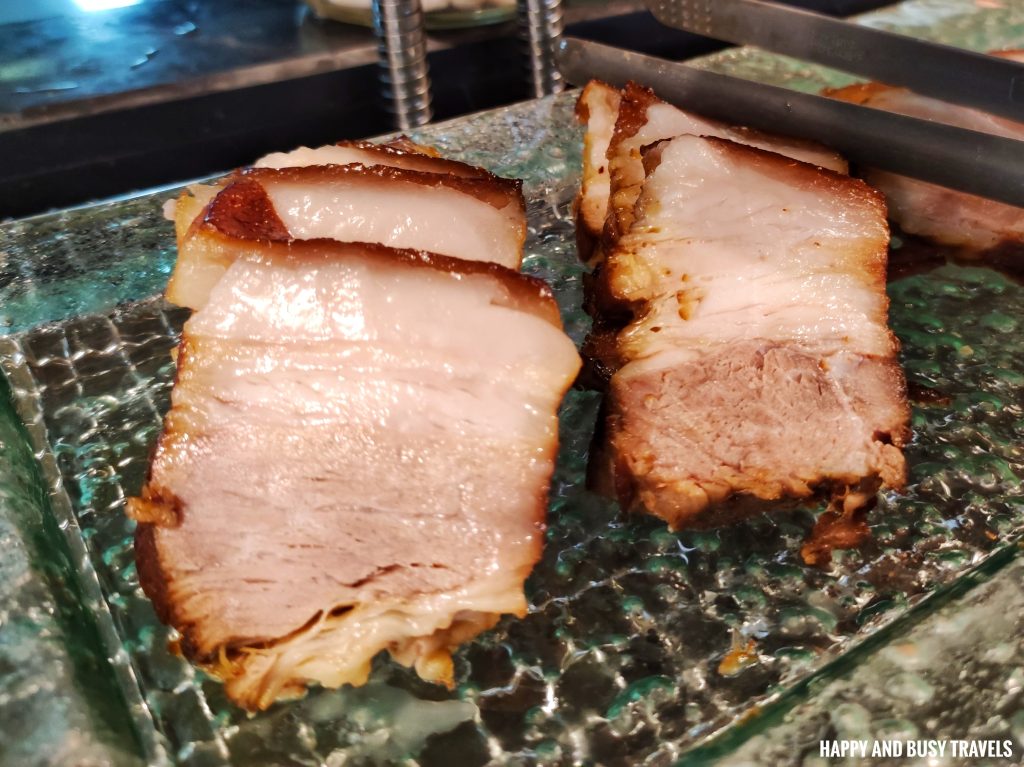 Lechon, Lechon Macau, and Roasted Chicken are all available here.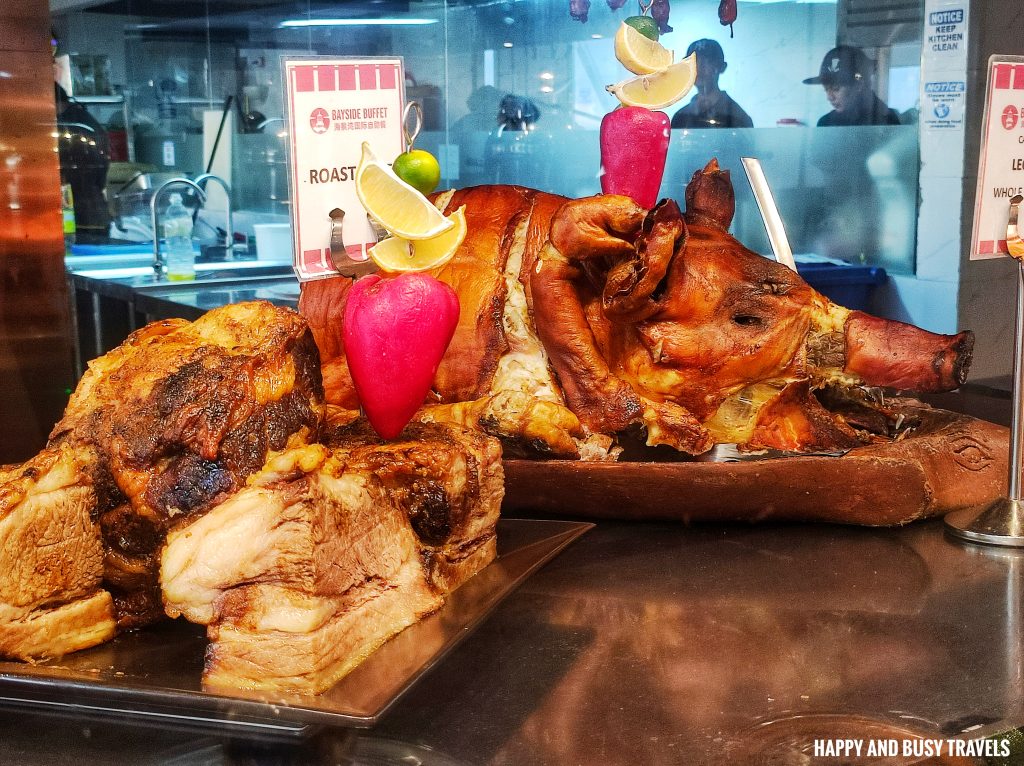 Japanese Station
This is Busy's favorite station, the Japanese Station.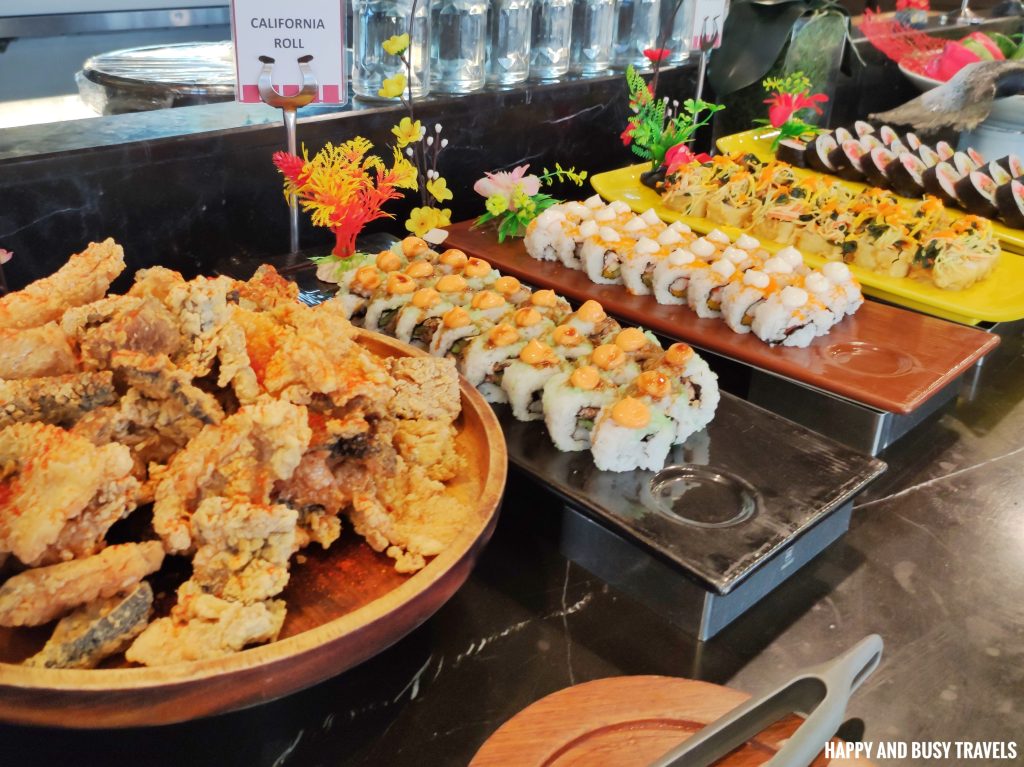 There are different kinds of Sushi, Maki, Okonomiyaki, and other Japanese dishes.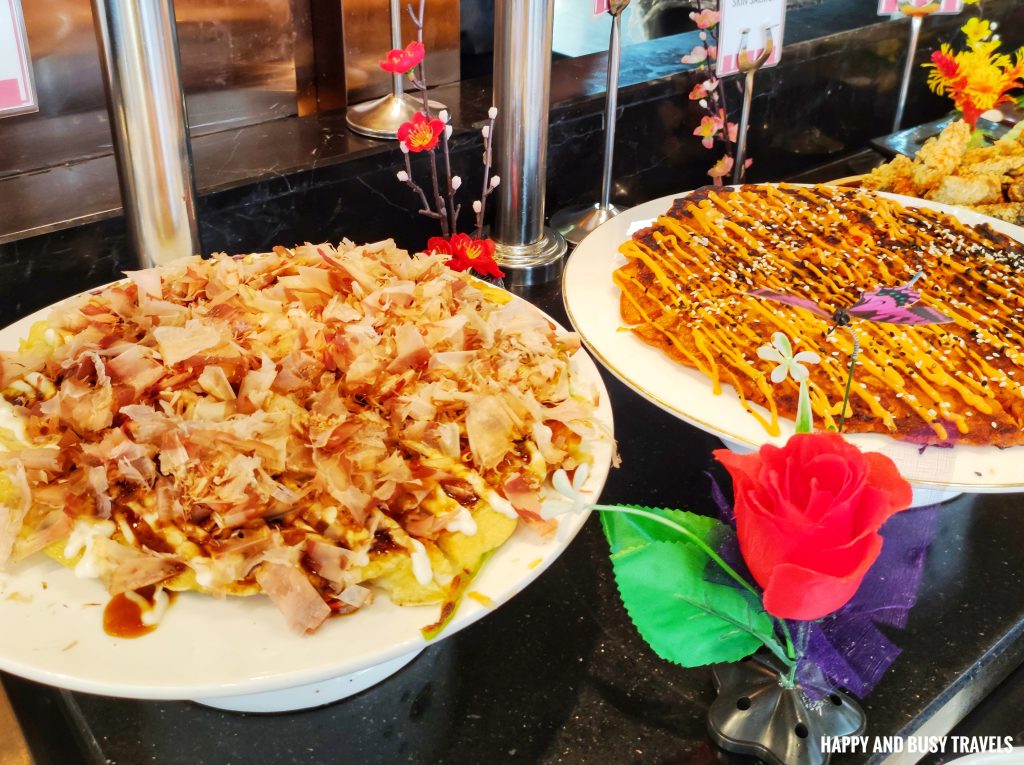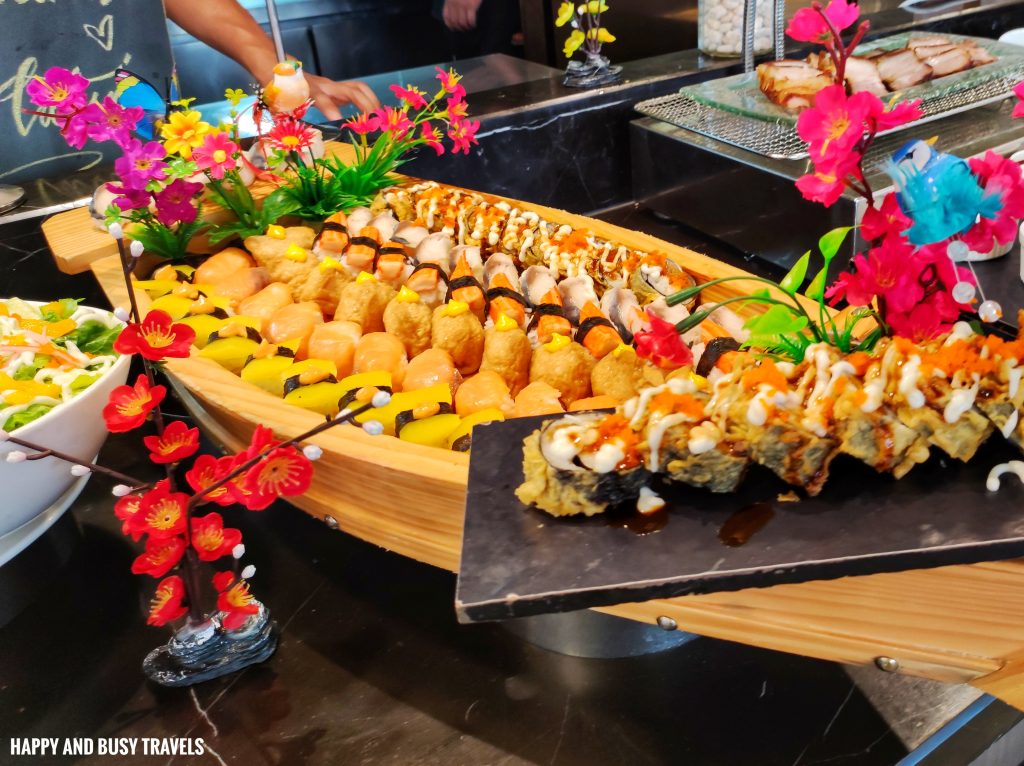 The very famous Tempura is also here! People tend to get a lot of Tempura servings, luckily they cook Tempura fast, so every time I pass by, a few Tempura pieces are available.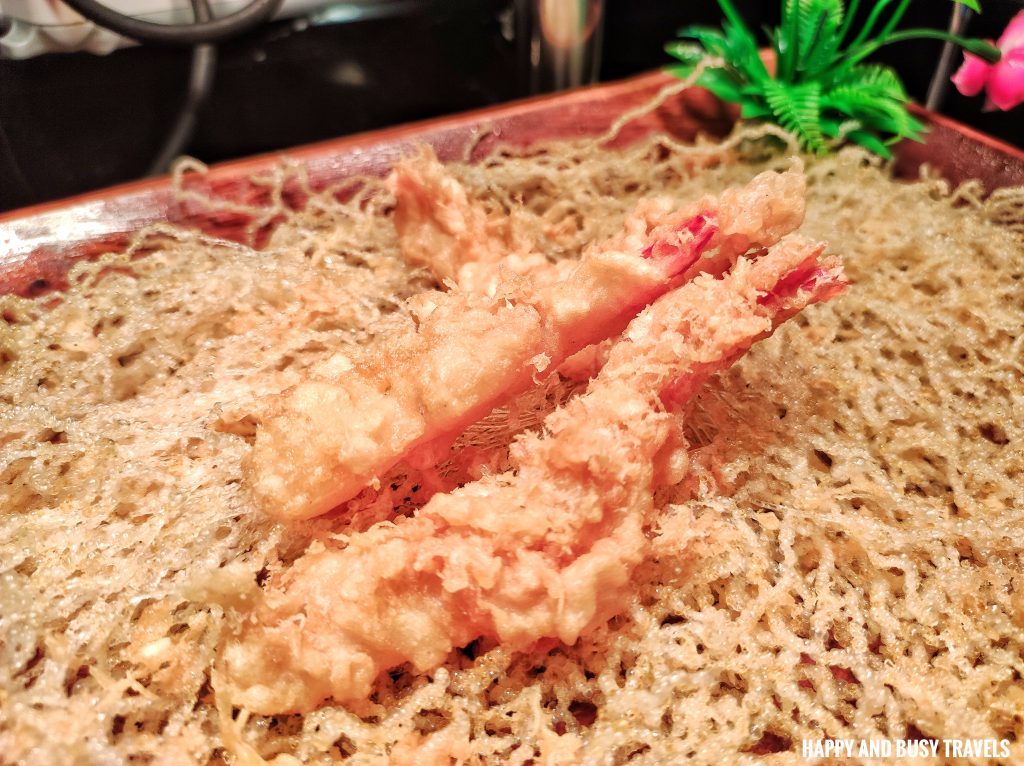 Here is Busy's favorite food, the Salmon! Especially if it is served as a Sashimi.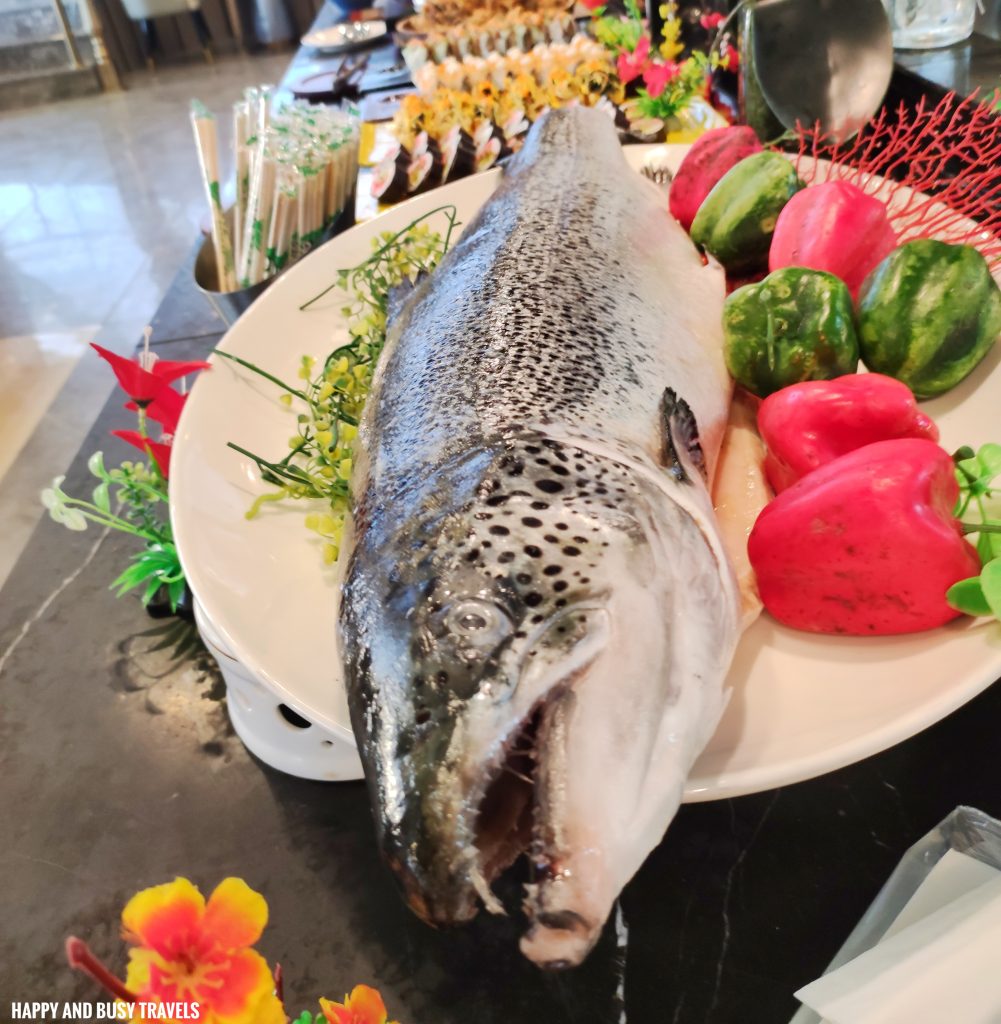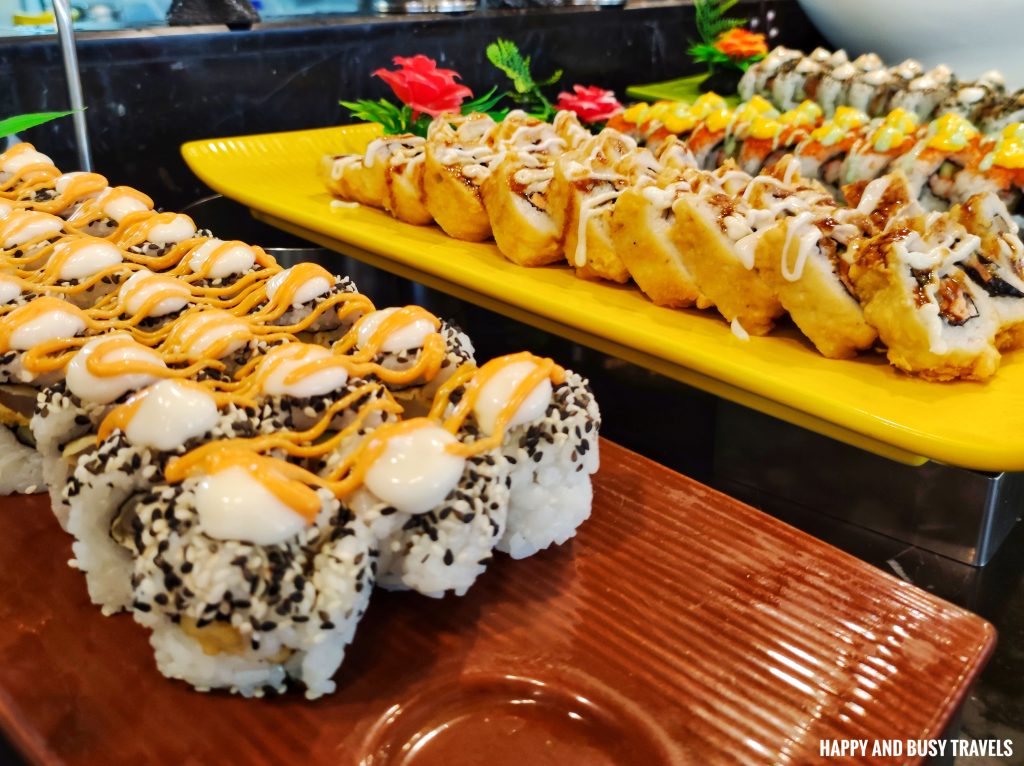 Various Viands
There are various viands available throughout the whole buffet that everyone will surely like.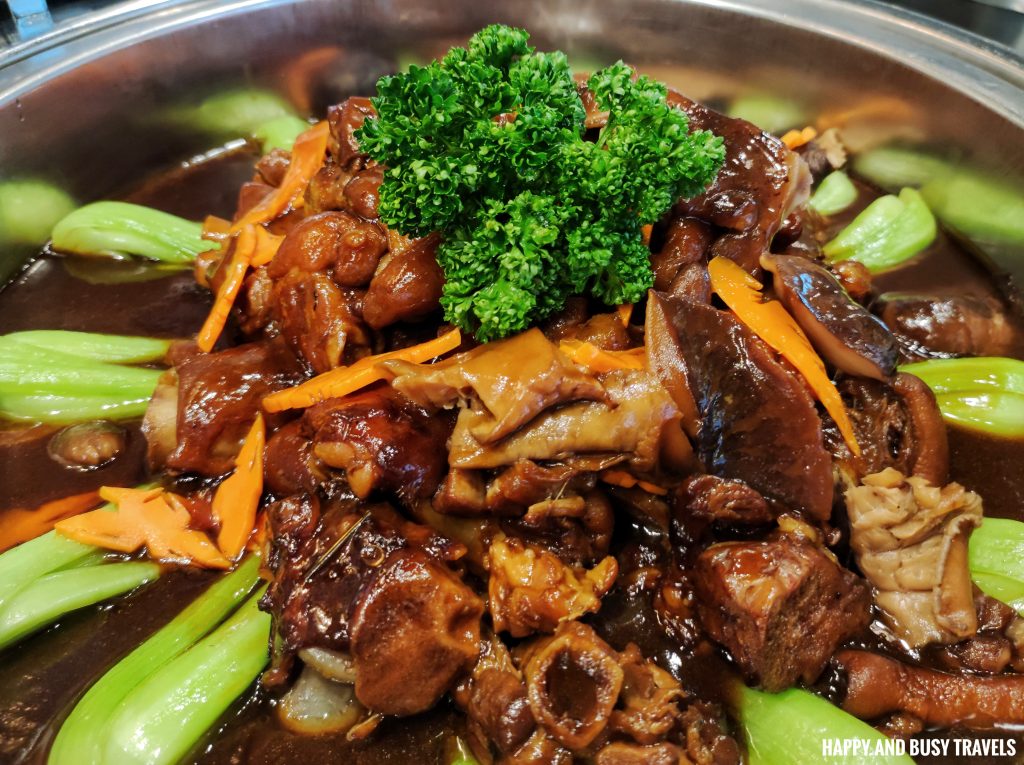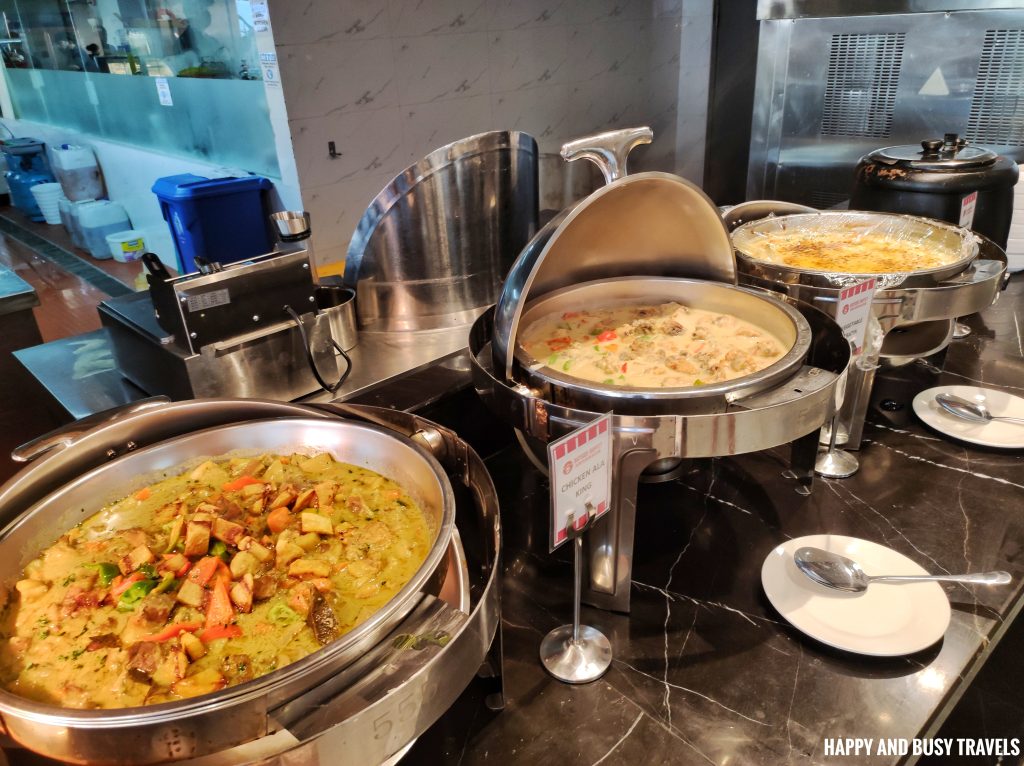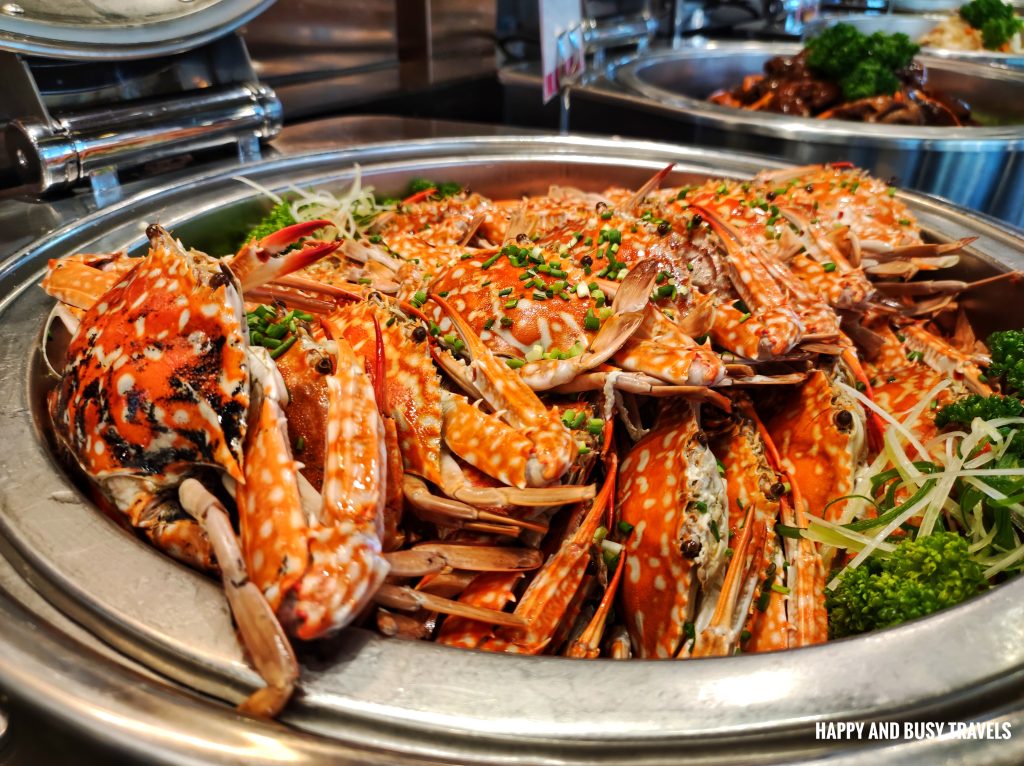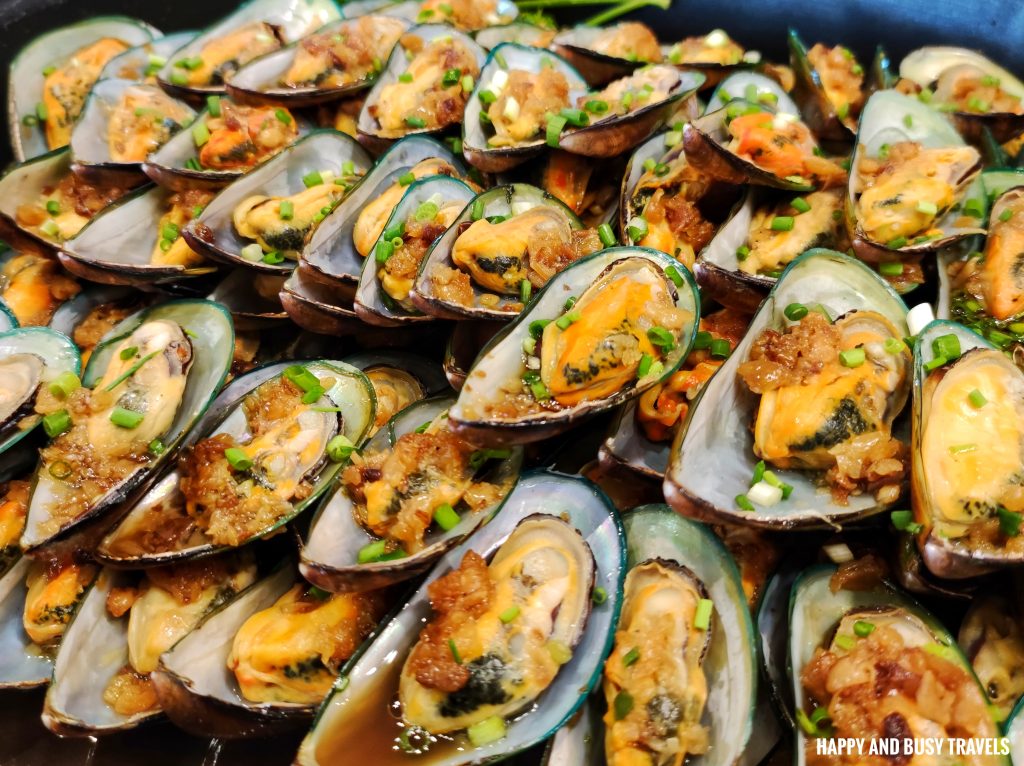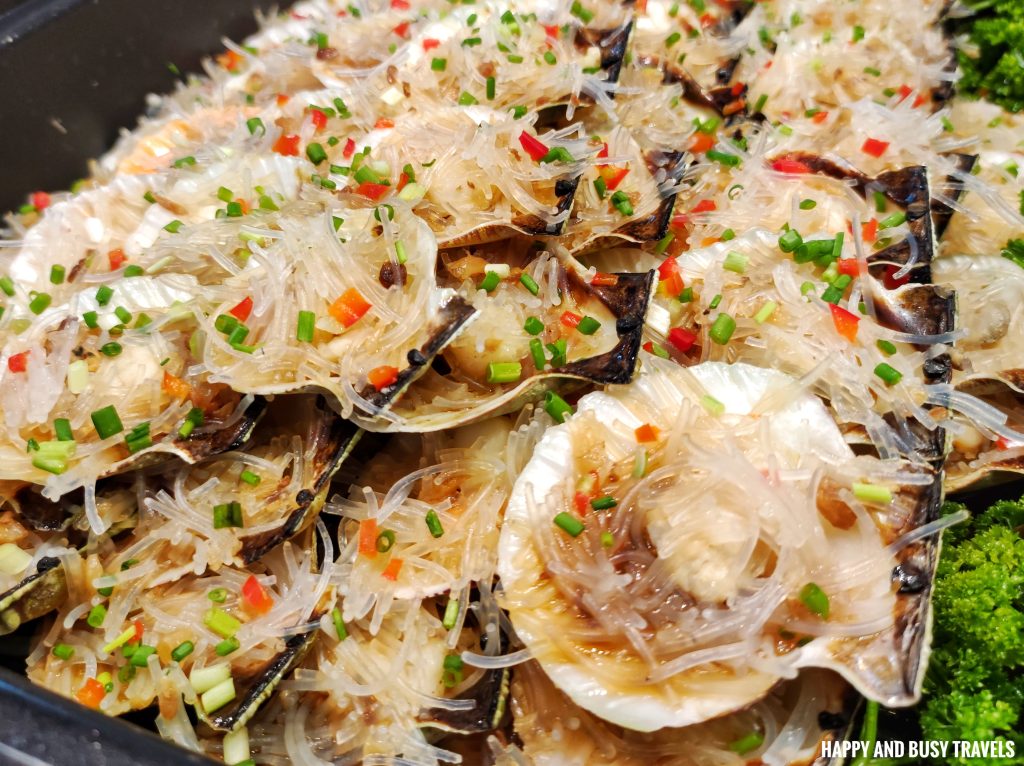 Drinks
Drinks are also unlimited here! You can choose between the soft drinks or juices. Plus, coffee and tea are also available.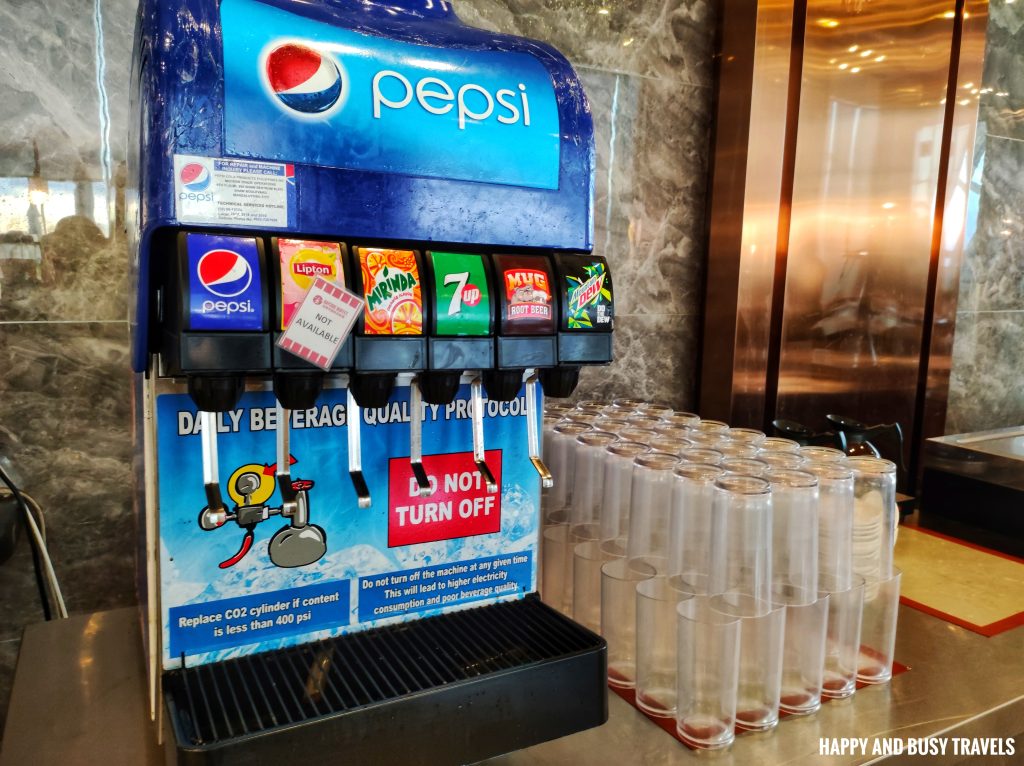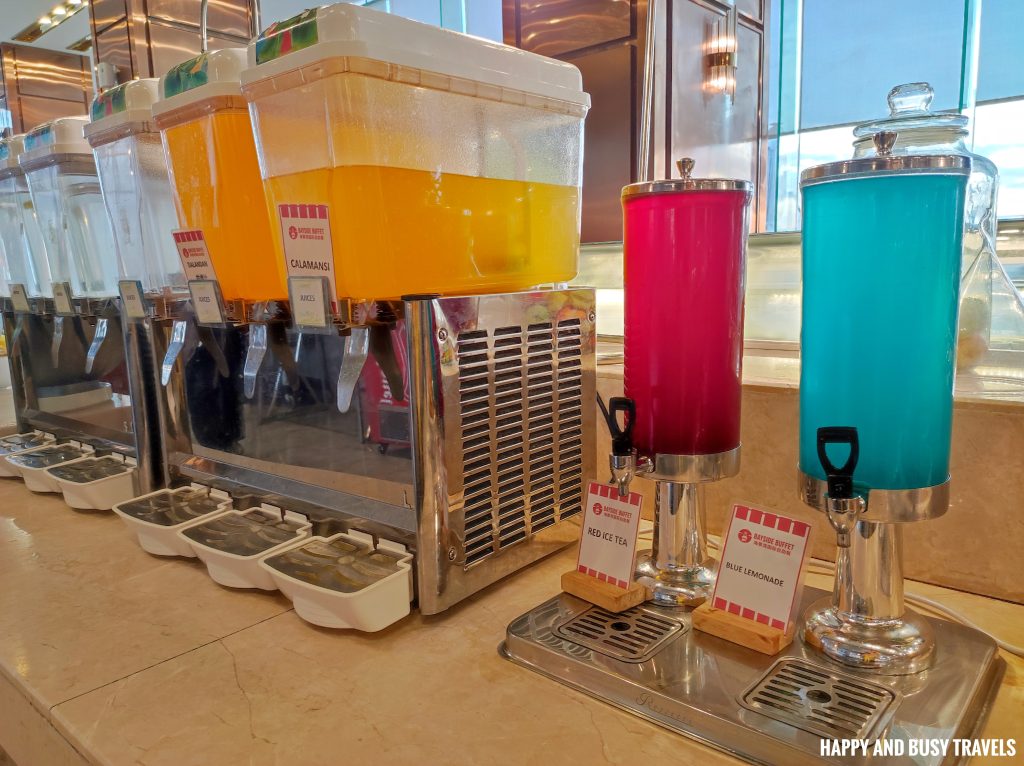 Dessert Station
Finally, here is my station, haha, the dessert station. You can make your own Halo-Halo, or get candies.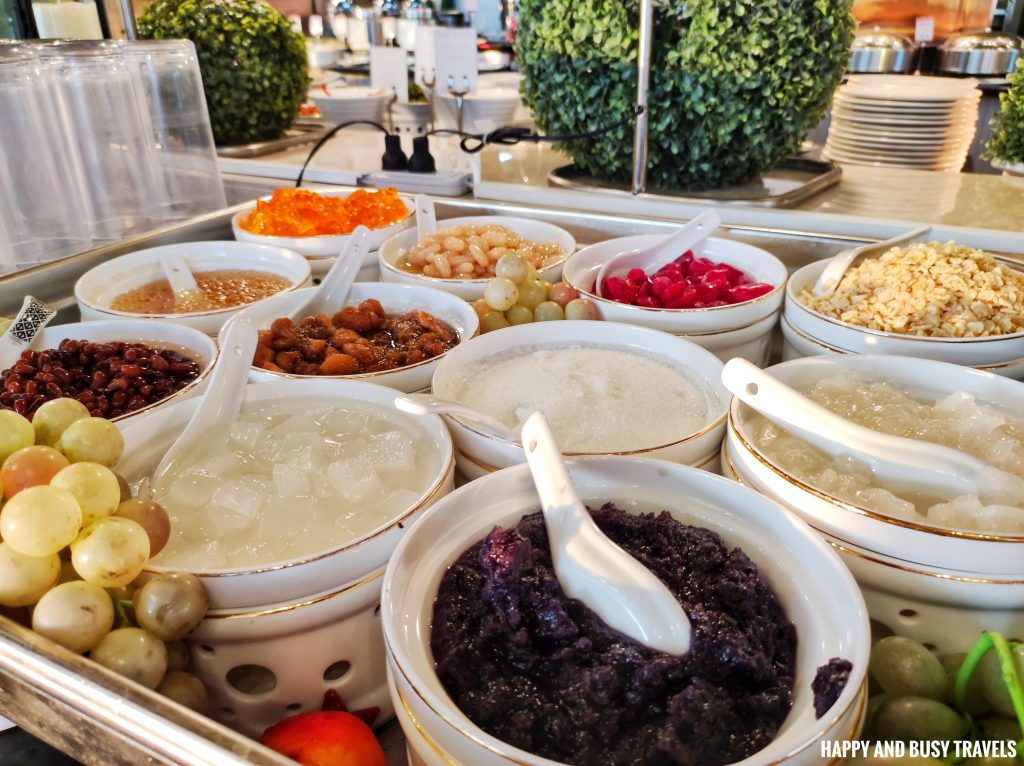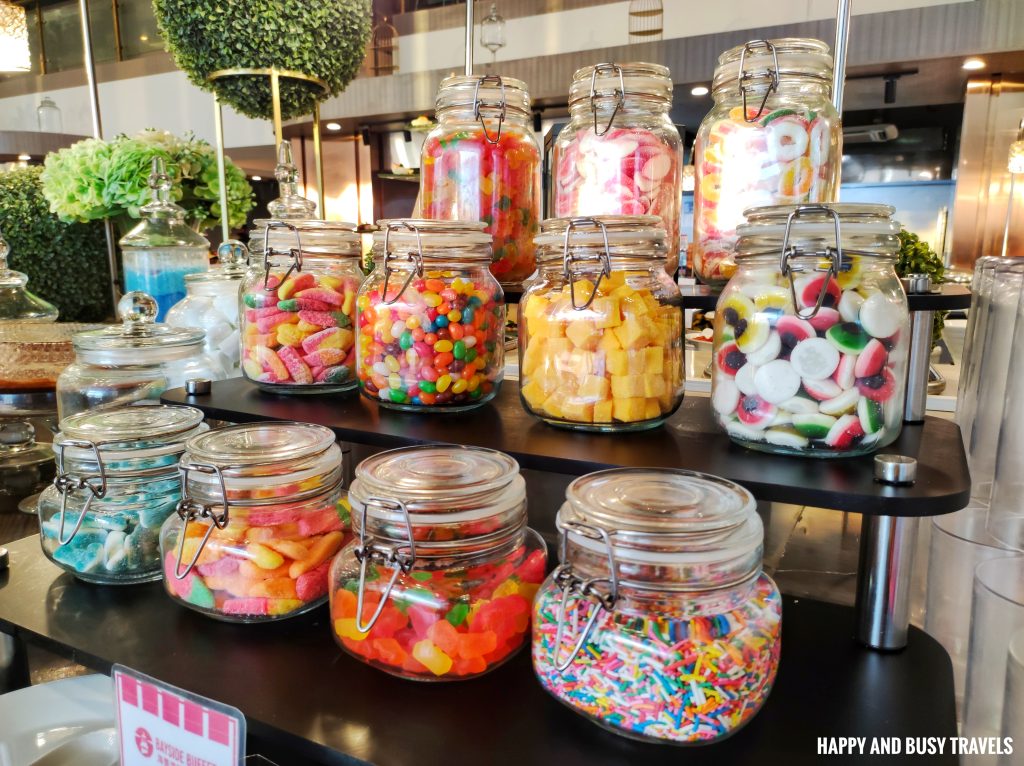 Or taste the different cakes available.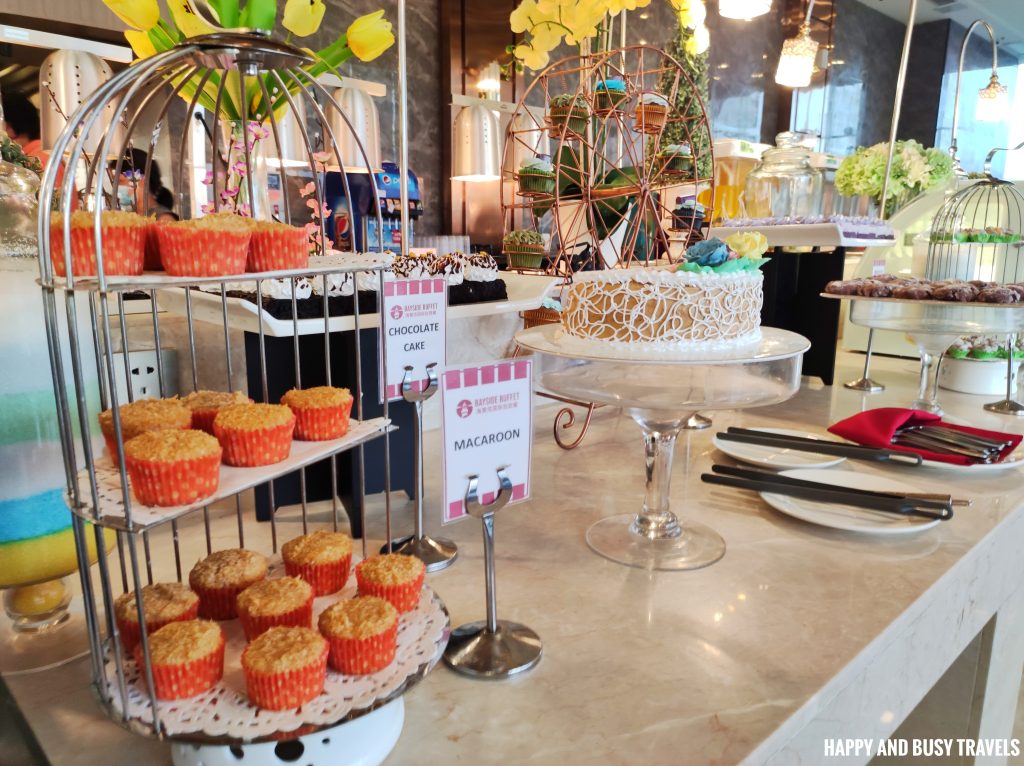 Plus fresh fruits if you prefer natural desserts.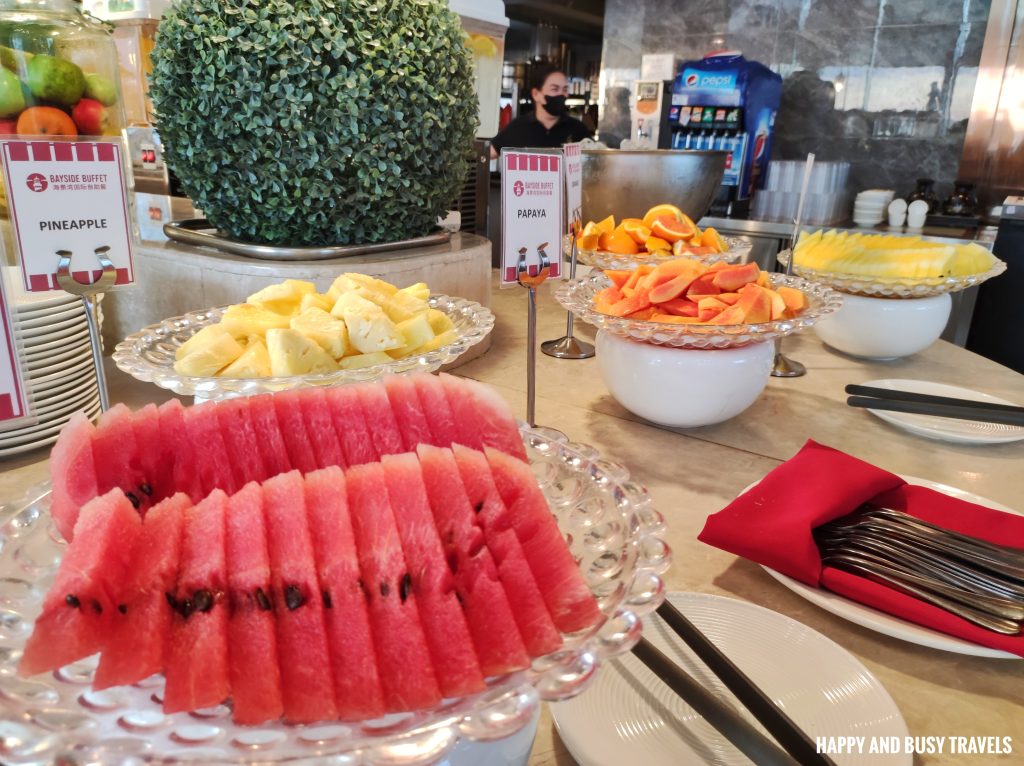 Rates of Bayside Buffet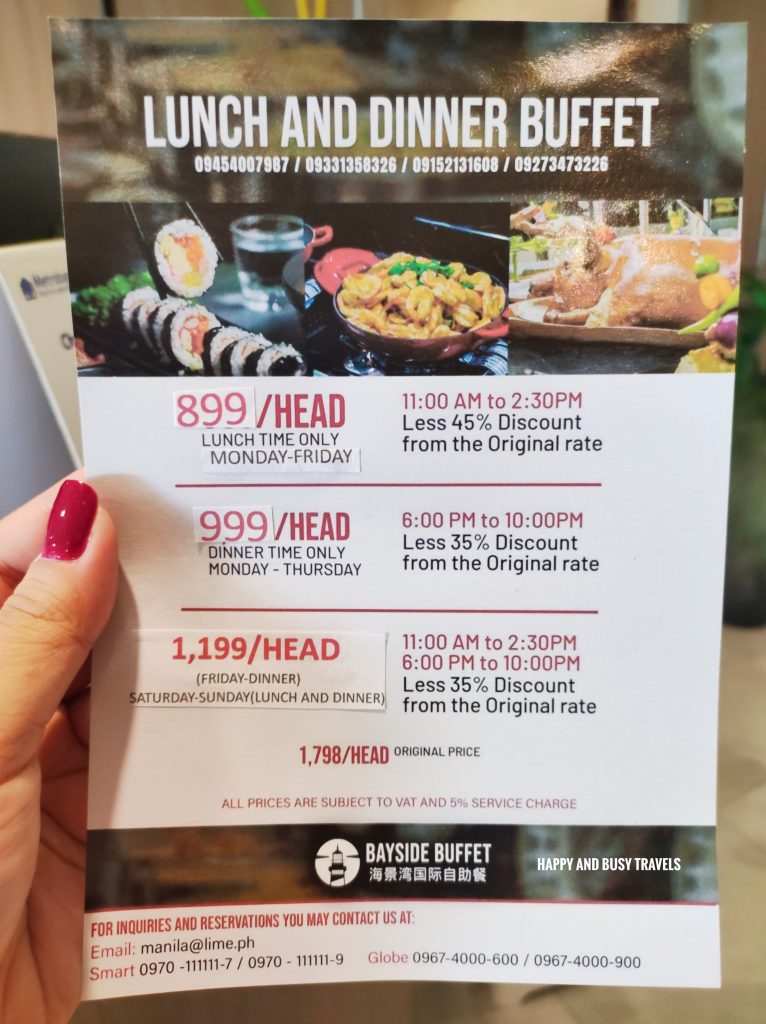 Happy and Busy's Smileys for Bayside Buffet
Overall, Busy and I had a great time at Bayside Buffet. Even though we were full already, we still want to eat. Hahaha We will definitely be back and recommend this to our friends and family.
Food

Location

Ambiance

Value for money

Service

Comfort Room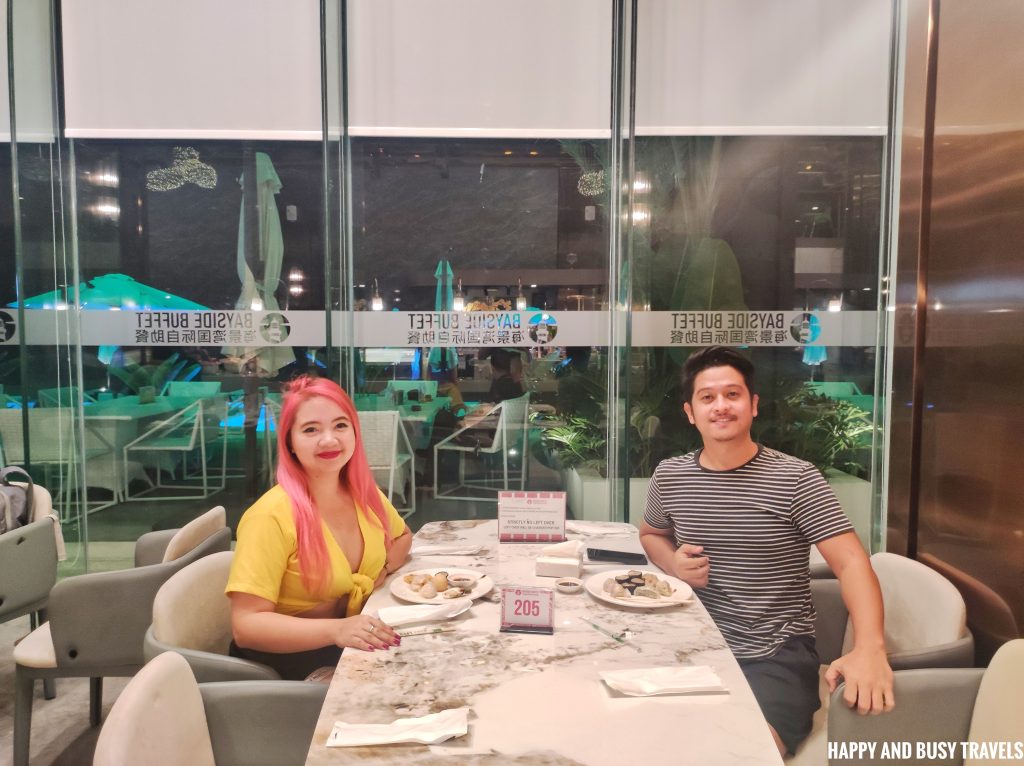 More exciting food and drinks reviews are at https://happyandbusytravels.com/category/food-and-drinks/ so do not forget to check it out!
Like! Follow! Subscribe! to our social media accounts: