We have watched Disney on Ice every year for a few years now. So, we were very excited to watch this year's Disney on Ice 2019 show. We have shown each portion of the show below, including short videos.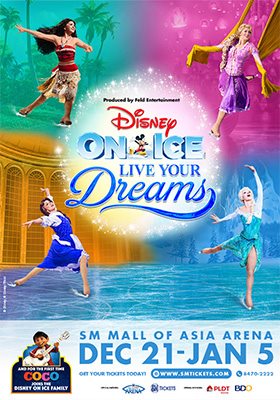 Where to buy tickets and where to seat? 👉 https://happyandbusytravels.com/disney-on-ice-2018/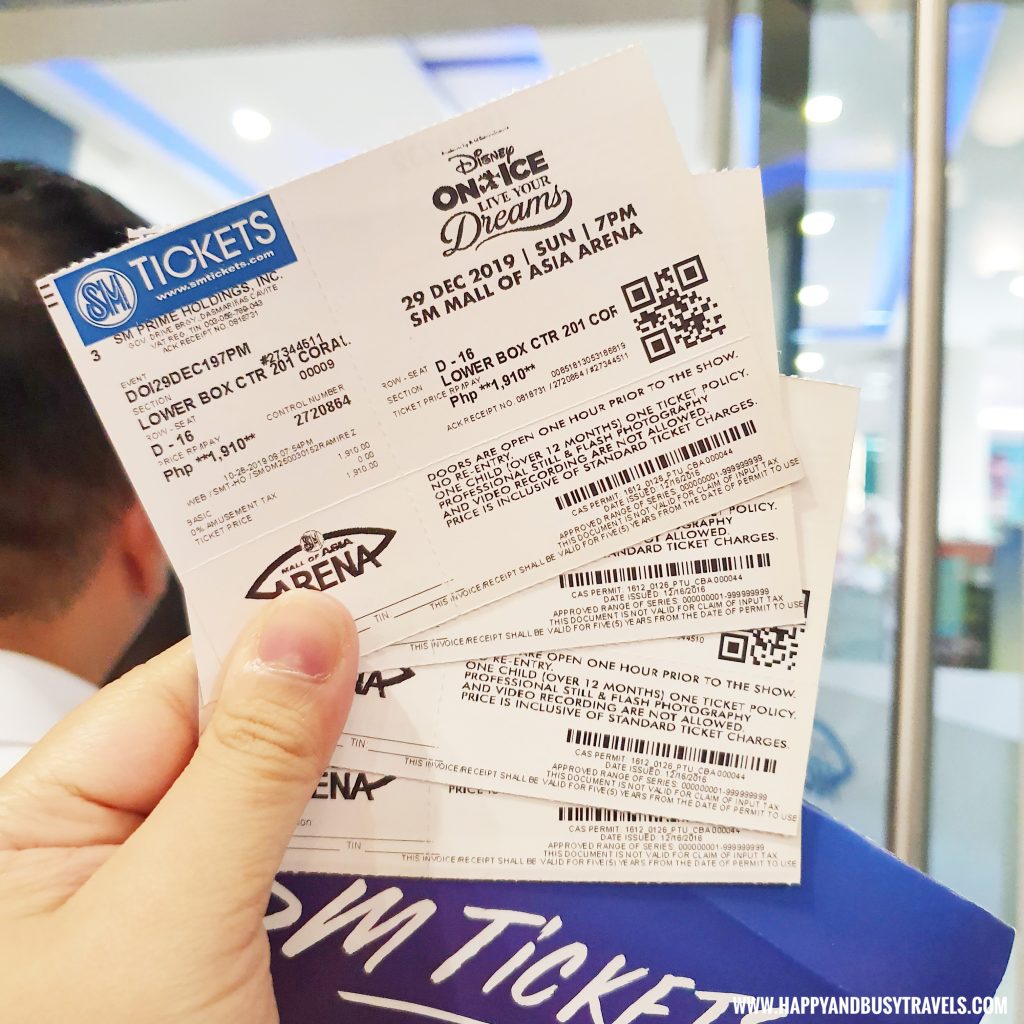 It was again held in Mall of Asia Arena, and of course, I got tickets for a Sunday show at 7PM, and bought the same seats.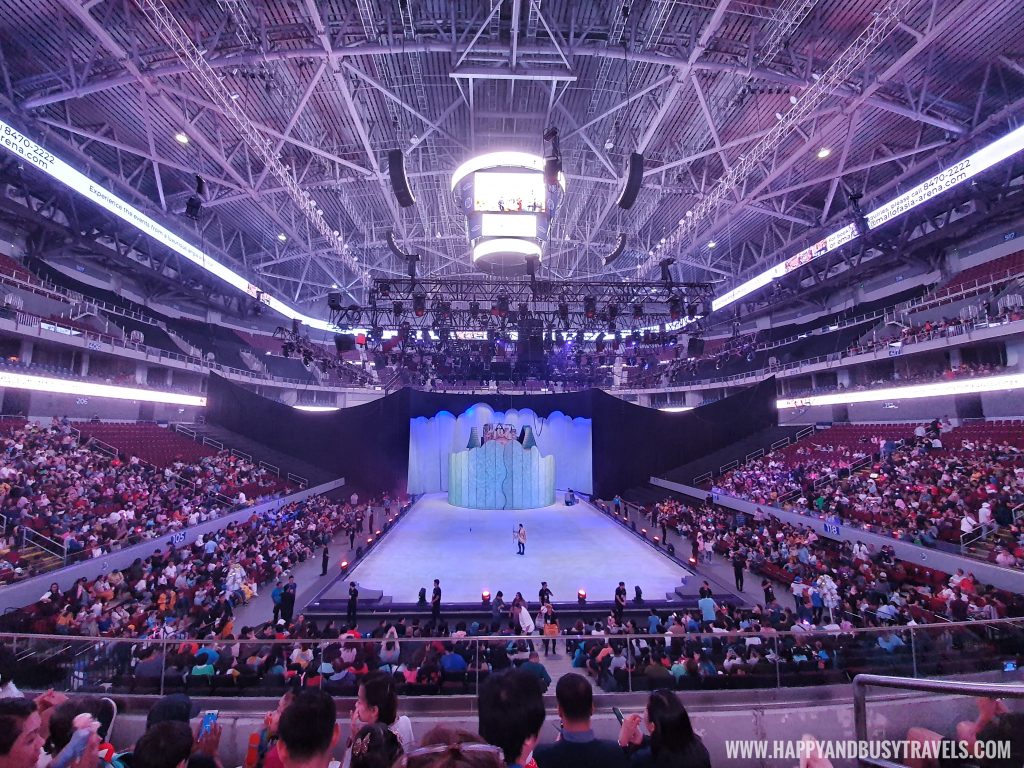 I would like to apologize in advance because the pictures are not in their best quality. Whenever there is an event in Mall of Asia Arena, professional cameras are not allowed. So, I just use my cellular phone.
1st half of Disney on Ice 2019
Start
Disney on Ice 2019 started with a Hello from the hosts and a short presentation of all of the performers. They did different tricks while wearing sporty outfits.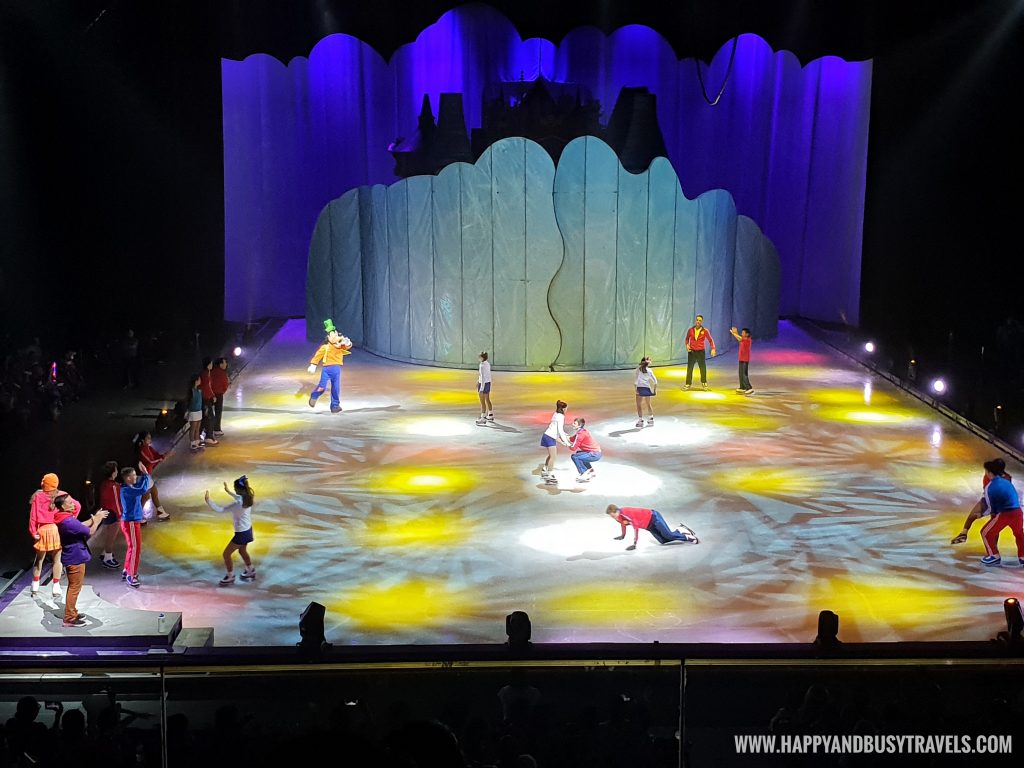 Minnie, Mickey, Goofy, and Donald performed in the first scene.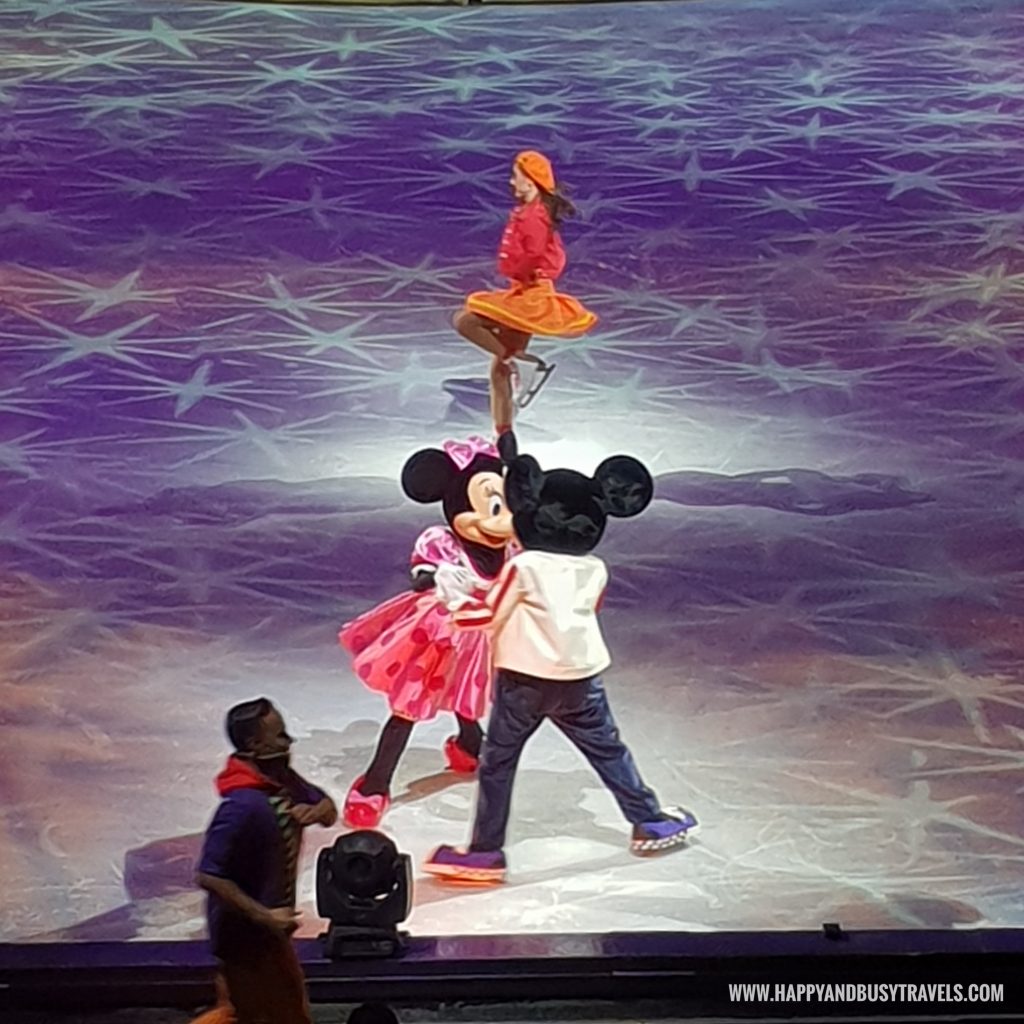 Beauty and the Beast
Just right after the start, Gaston together with LeFou entered, then it was followed by Lumiere and Cogsworth with Belle.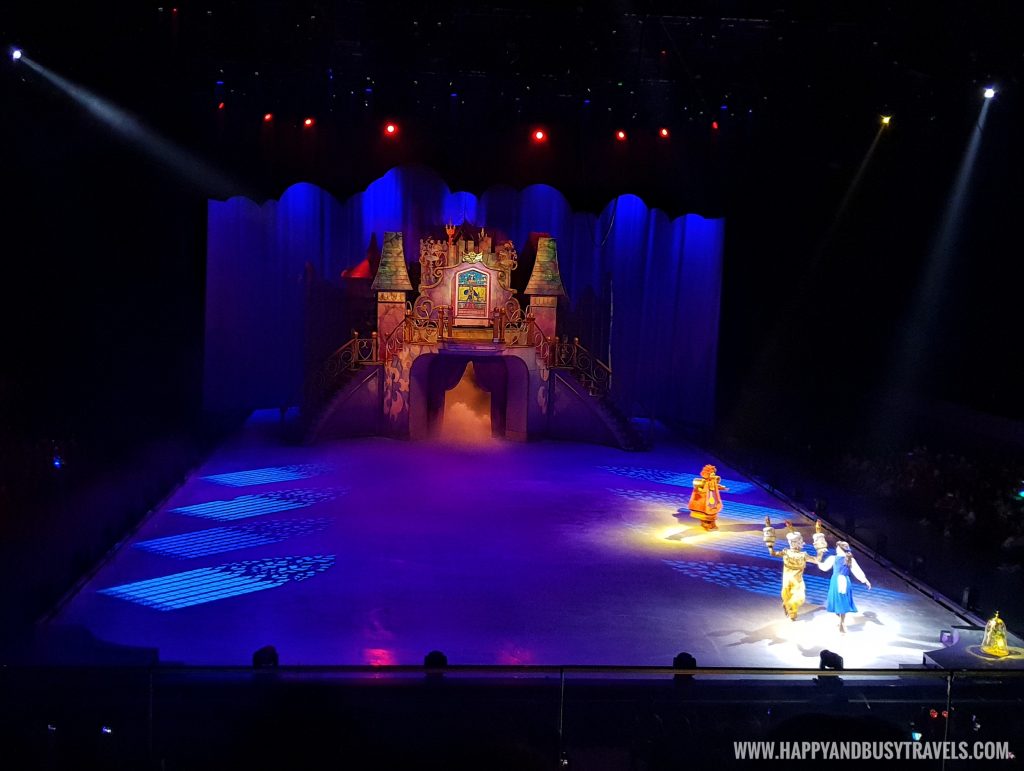 Then beast came, and performed with them.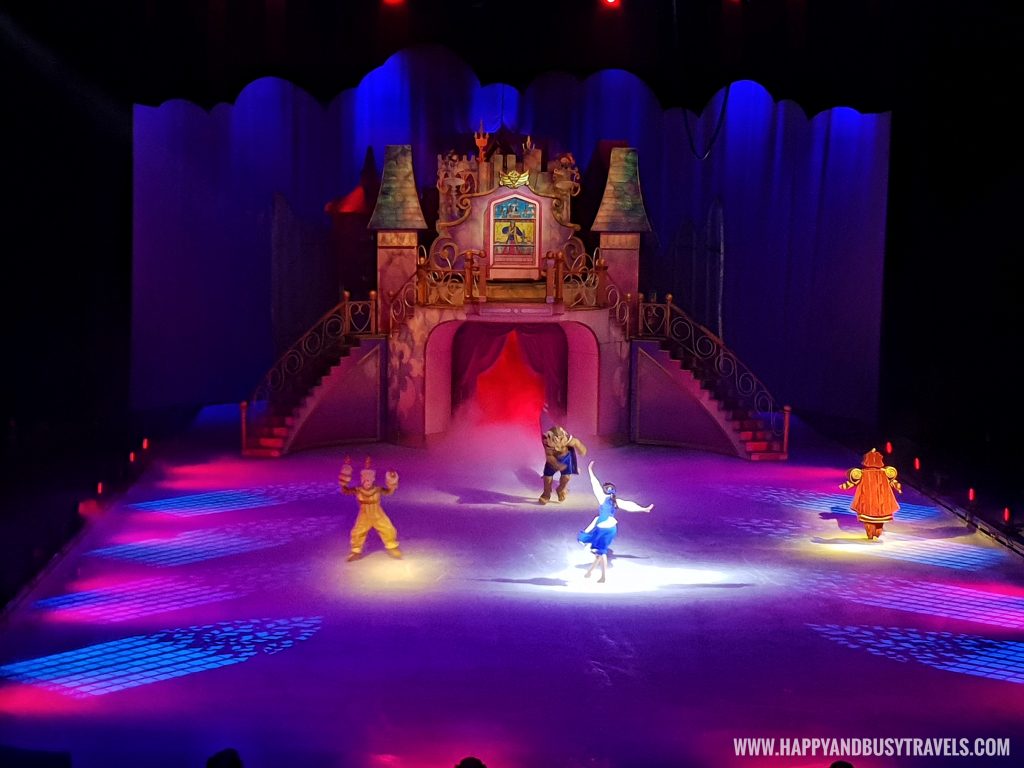 At the end, beast is not anymore beast, and he danced with Belle.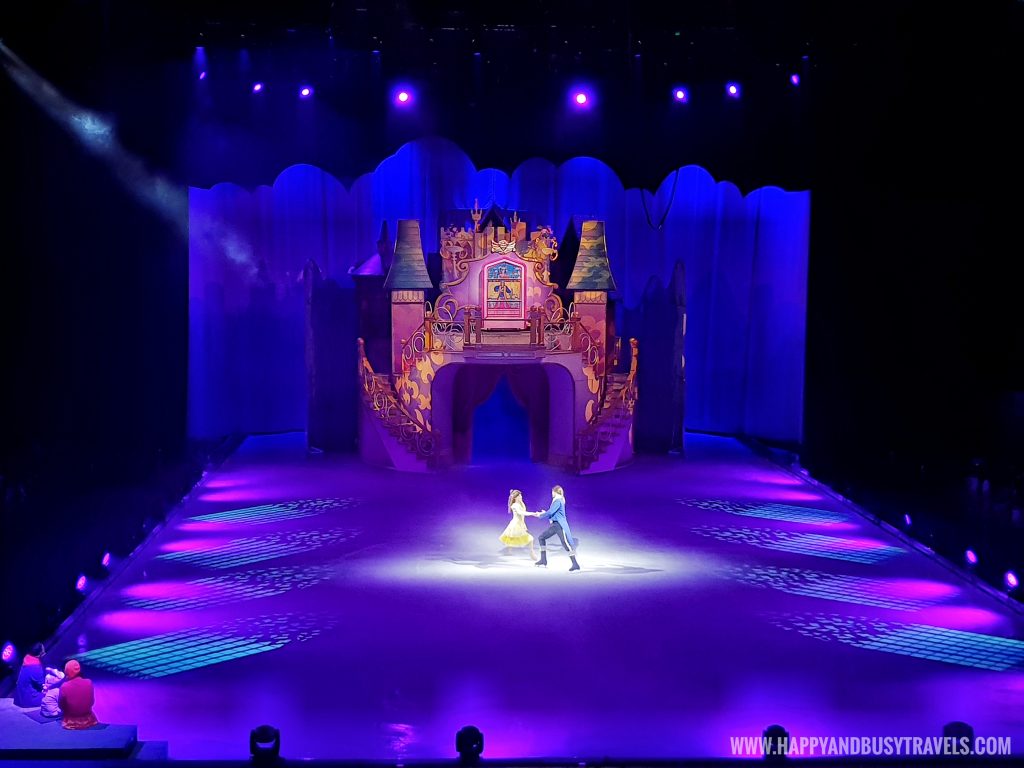 Coco
I was excited to see Coco because this is his first time to be in Disney on Ice.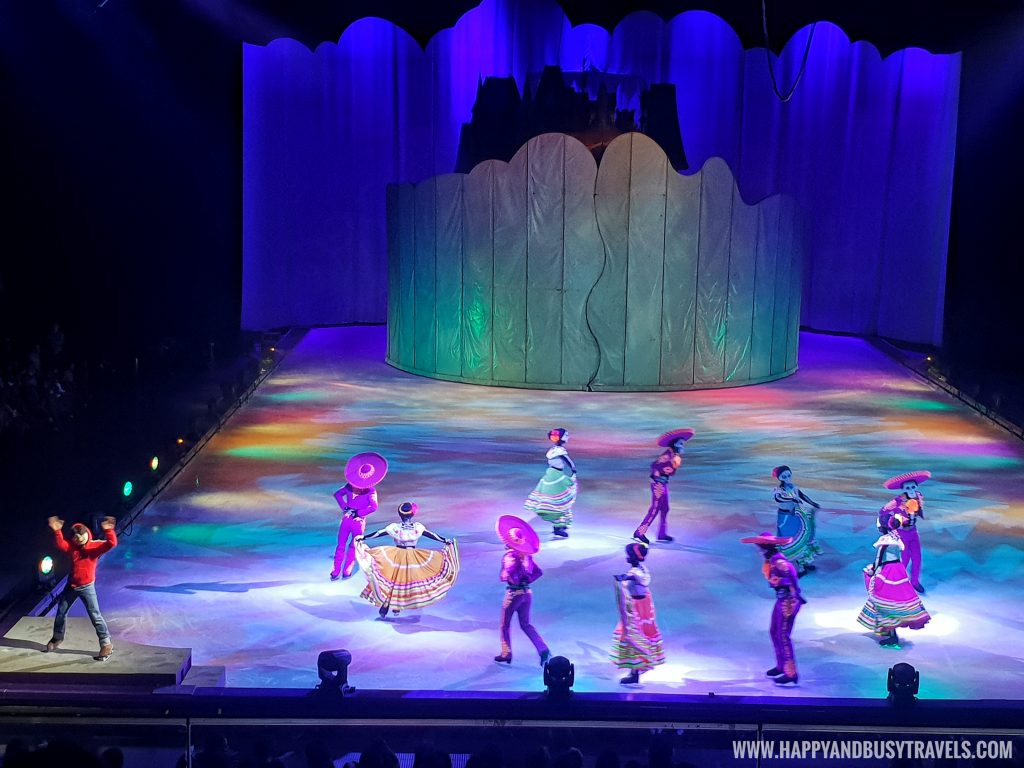 But, his performance was short. I wish he could've perform longer.
Tangled
One out of the four major show in Disney on Ice 2019 is Rapunzel of Tangled.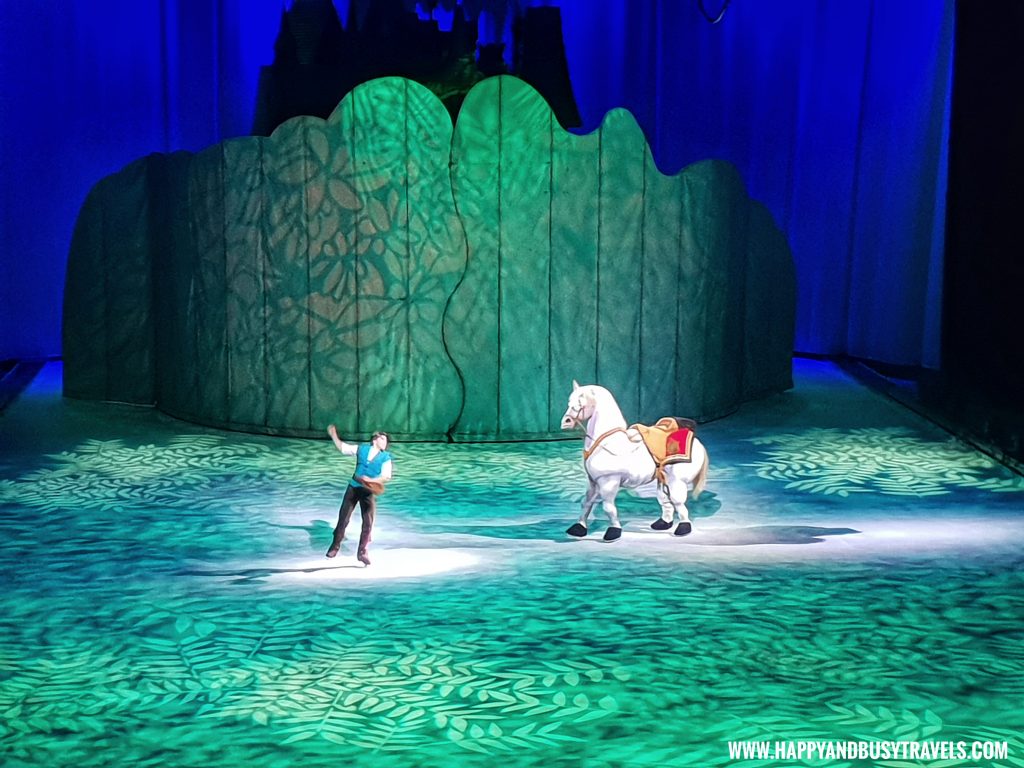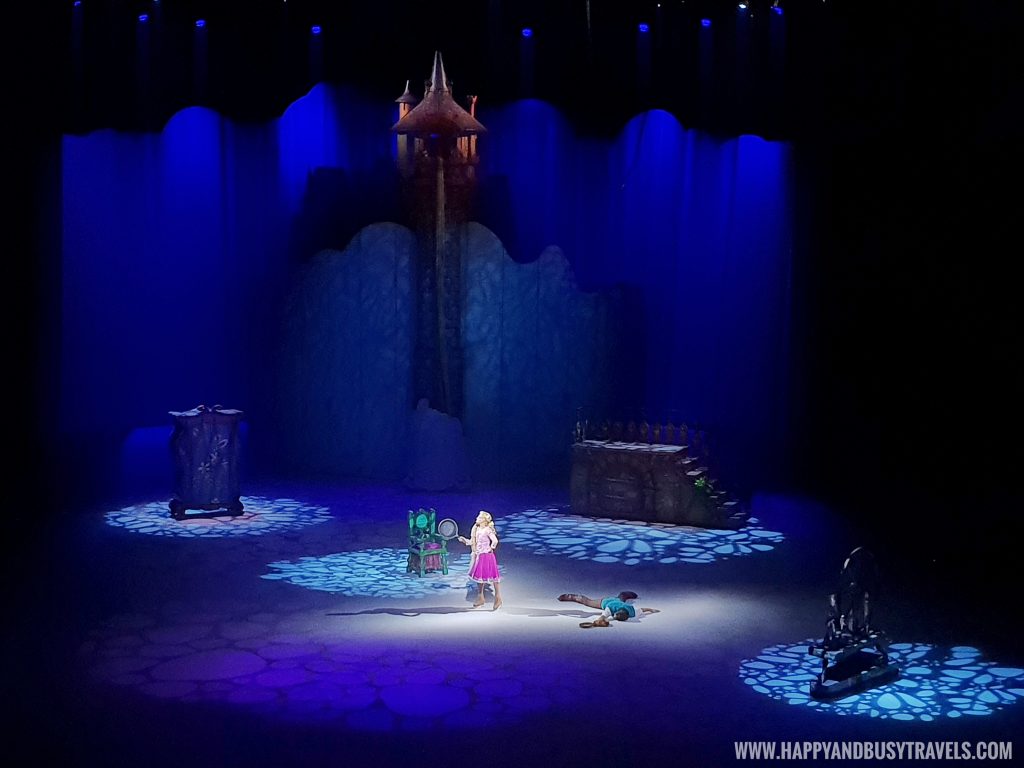 It showed Rapunzel's journey with Flynn Rider while going to the lantern festival.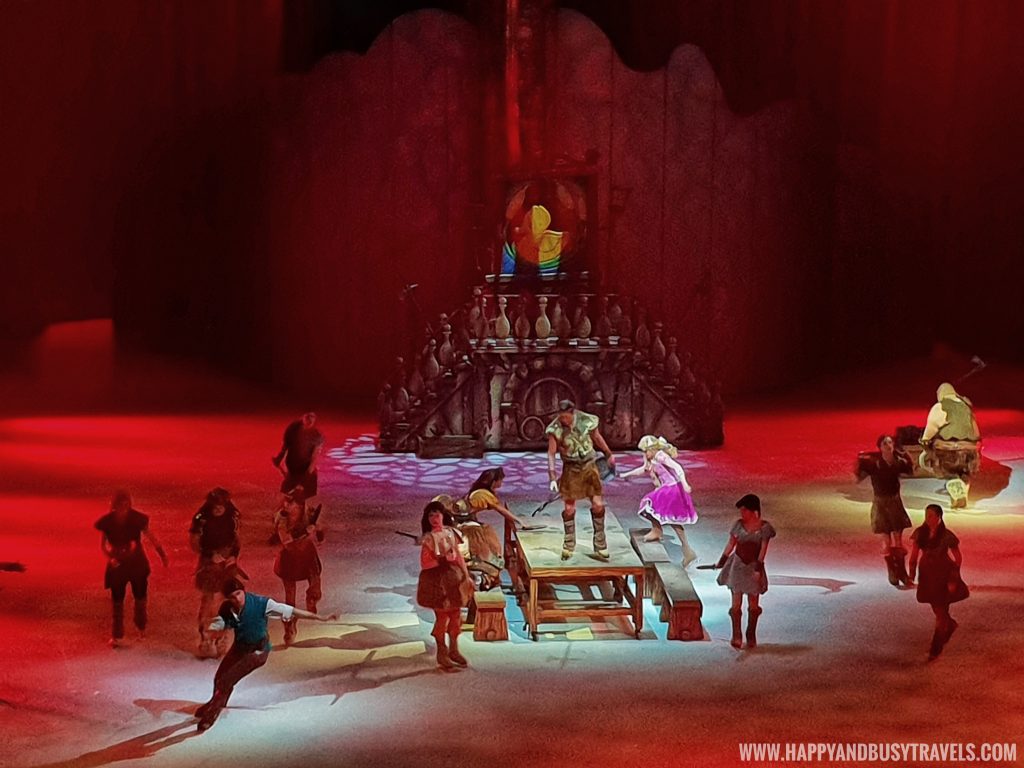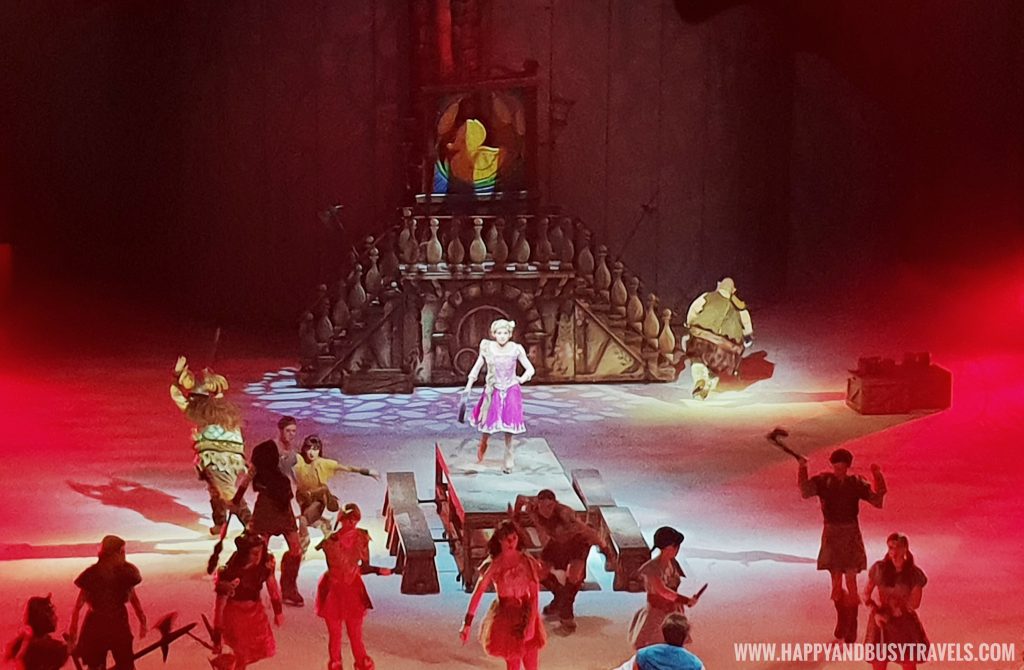 Look at the lower right of the picture below.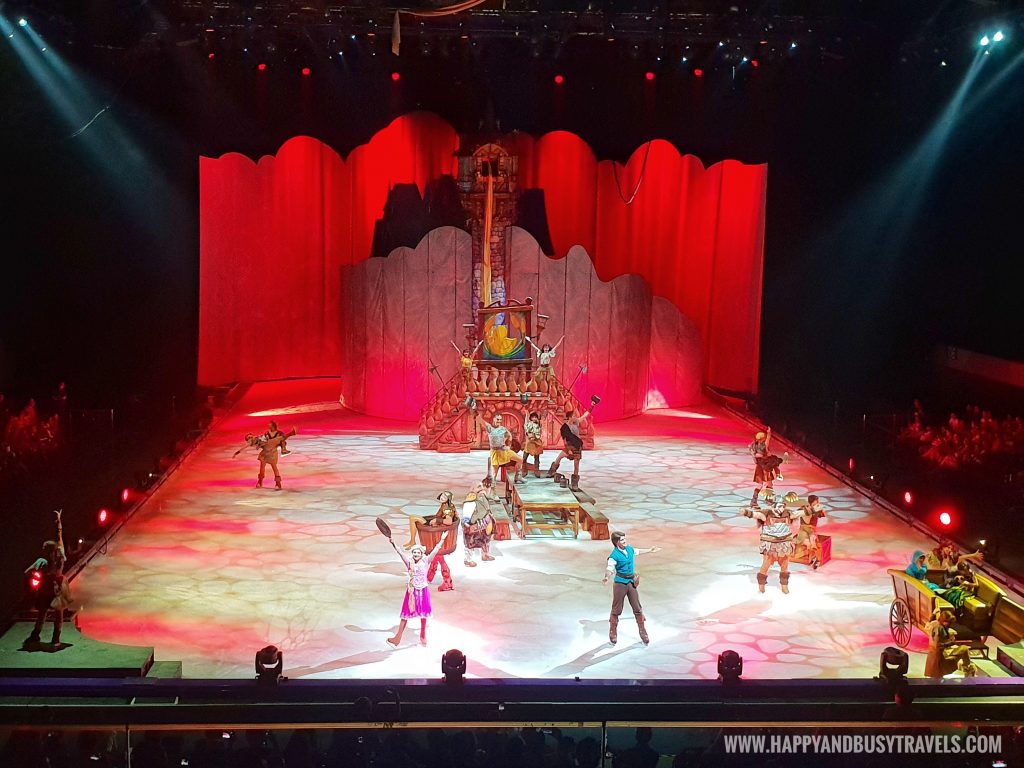 Kids from the audience got a chance to be included in the production. The wagon went around the ice skating rink while the show is going on.
Tangled part was cool because they even had a kid help Rapunzel and Flynn light up a lantern.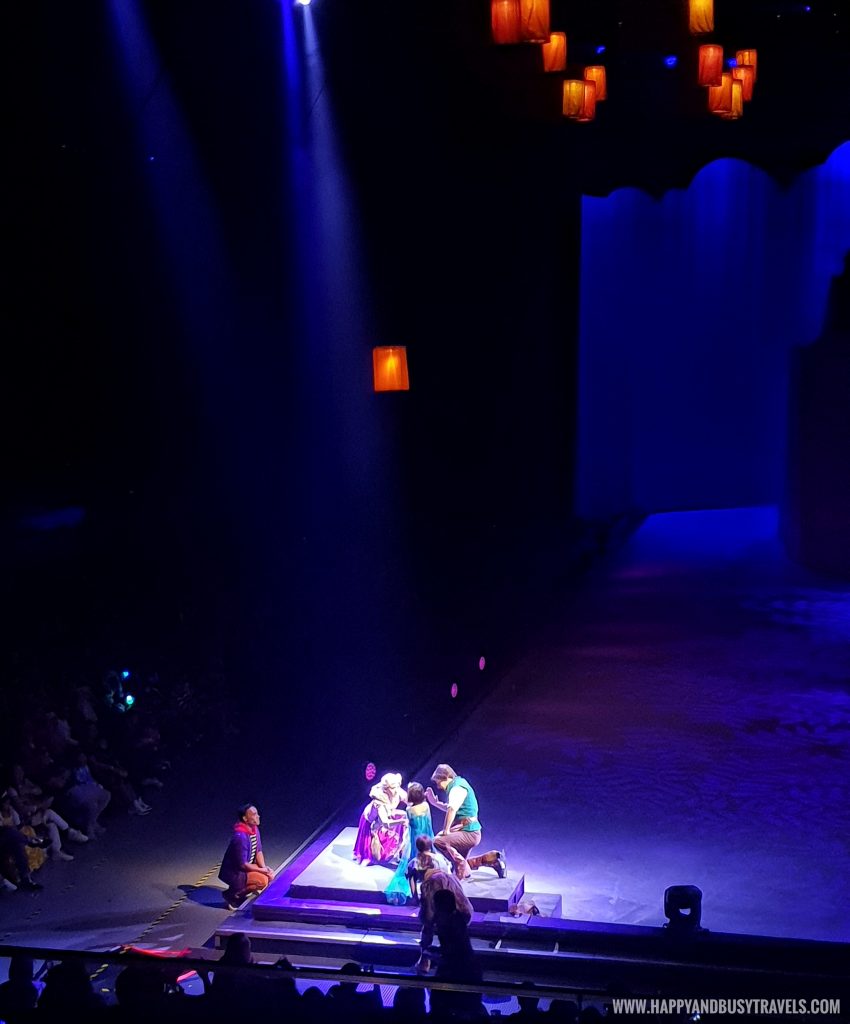 The effect of the lanterns were magical.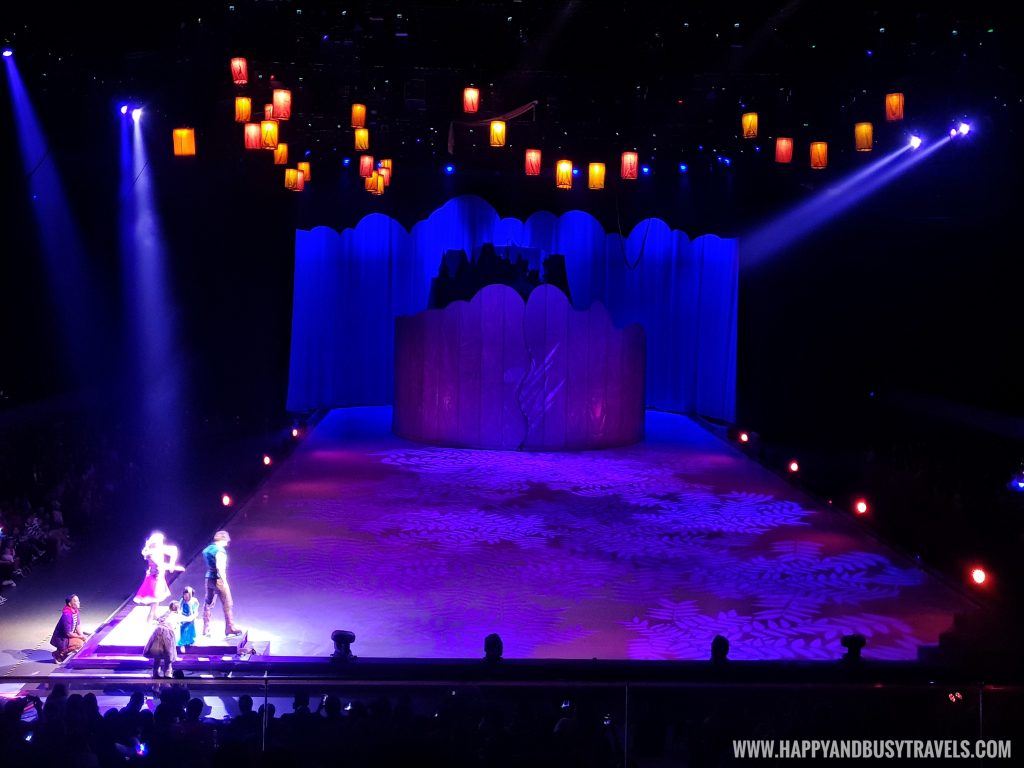 I love this portion, unfortunately Rapunzel didn't "fly." It was in the marketing pictures that Rapunzel will go on the long cloth and perform while "flying."  I was really expecting a lot because last year there were 3 Disney princess who used this cloth, and… we were really waiting for this portion. I think she didn't "fly" due to some technical difficulties. 🙁
Second Half of Disney on Ice 2019
Cinderella
After the break, there was a short portion featuring Cinderella.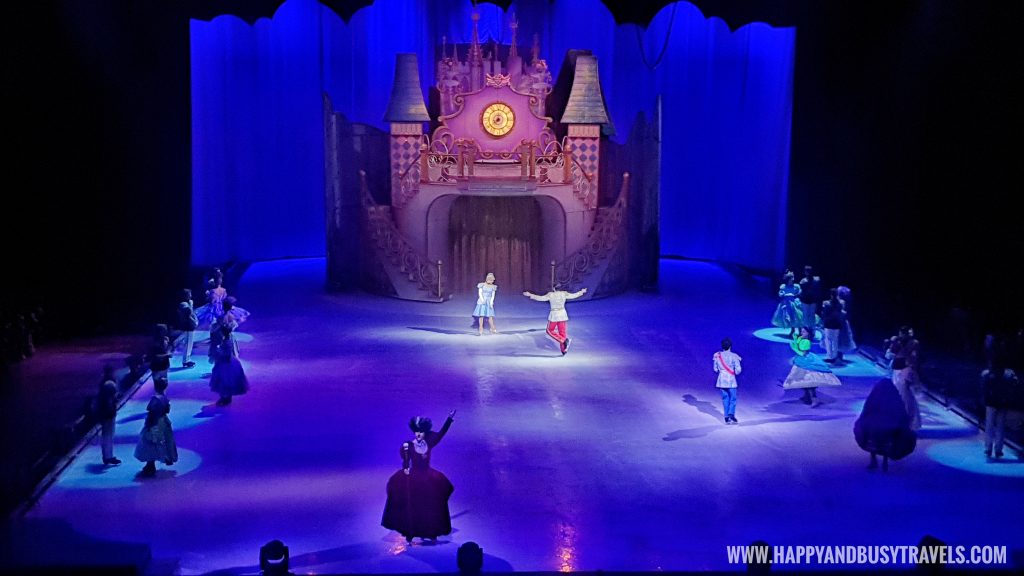 Frozen
The most favorite part of the children is Frozen. As soon as the characters went out, every kid in the arena can't keep their excitement and kept on shouting Elsa and Anna. 🙂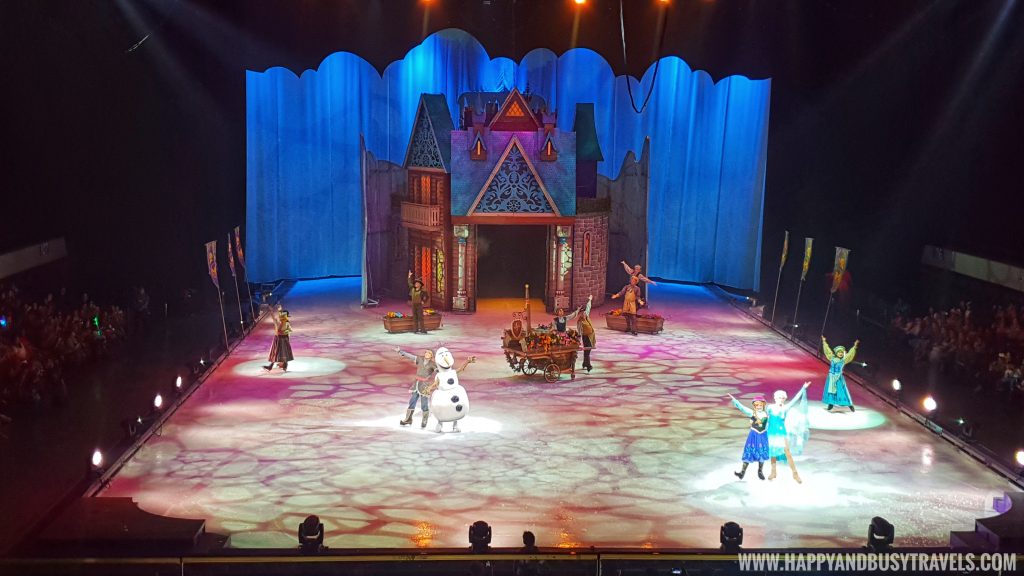 I expected that they will still show the first Frozen, I hope they can also show Frozen 2 next year. By the way, Frozen is always in the show since 2017 (I think). The staircase that they used here is the same as last year.
Moana
The last part of the show is Moana.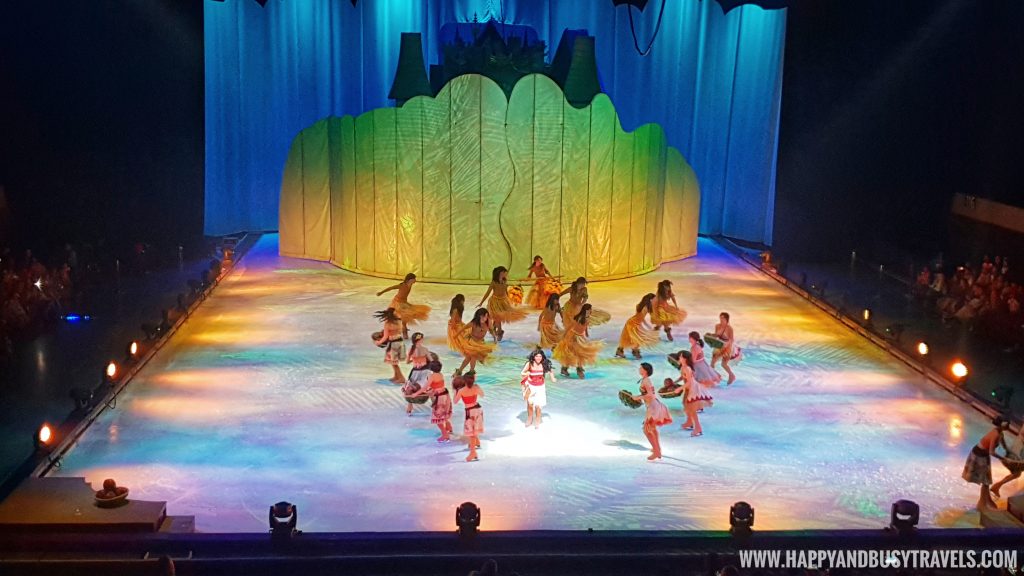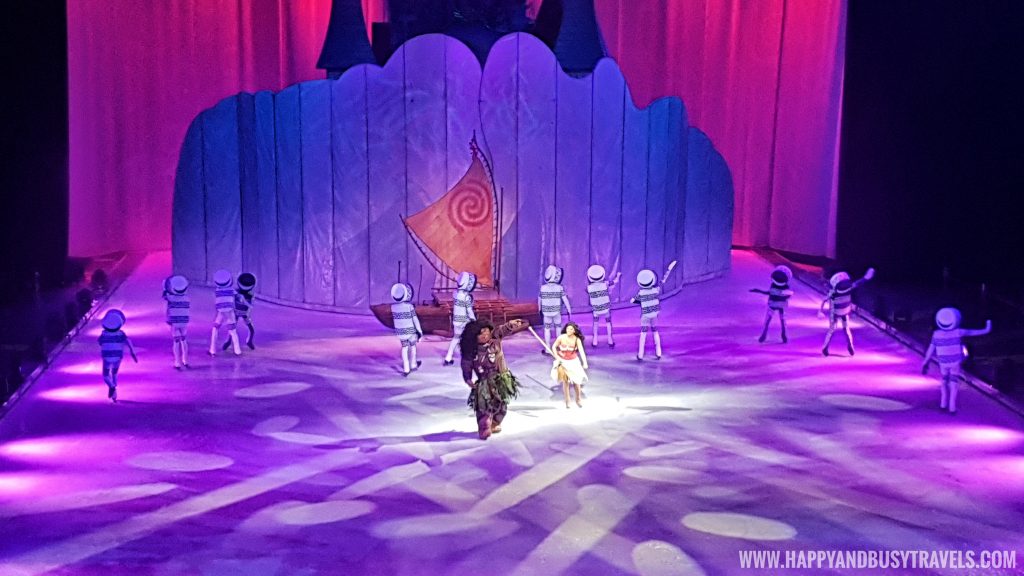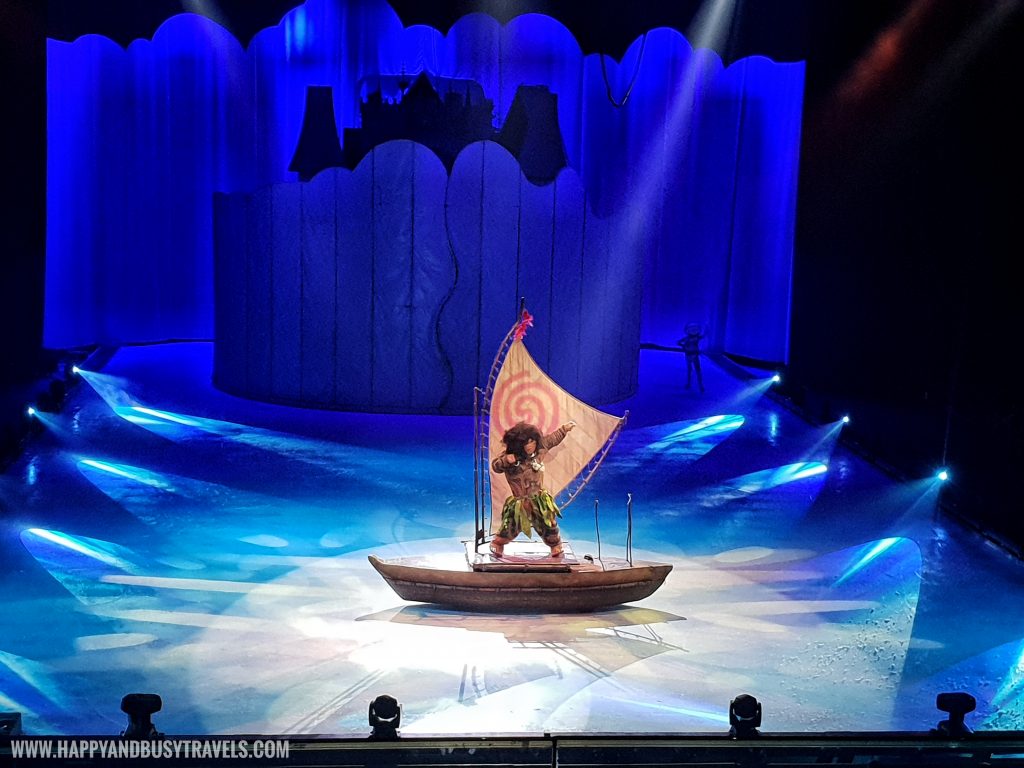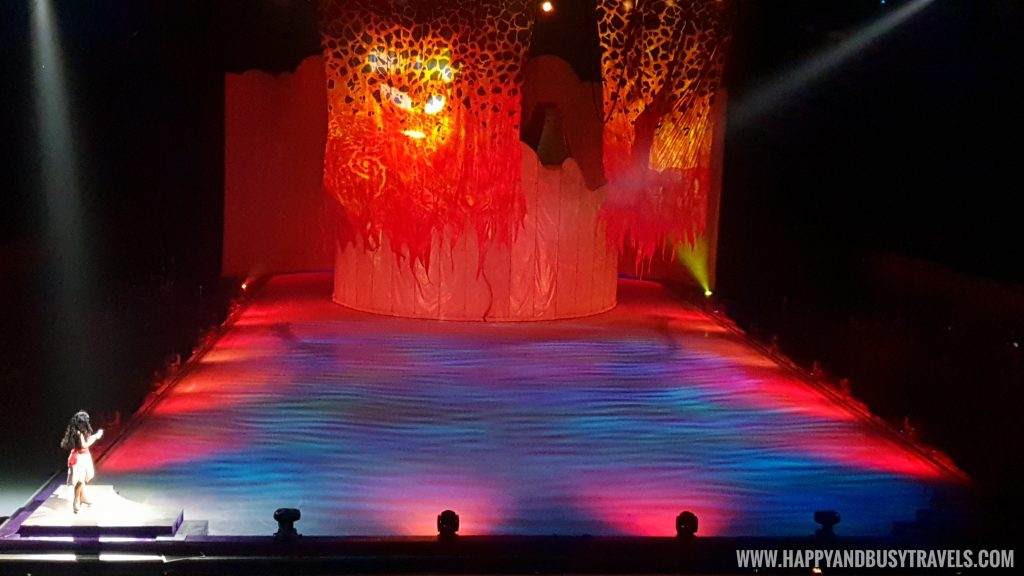 Moana is also showed last year, and same as last year, there is fire.
Happy and Busy's Smileys for Disney on Ice 2019
Overall, we enjoyed watching the show. It was just unfortunate that we didn't see Rapunzel "flying" and some parts of the show were shown in the previous years. We will still watch the show next year.
Location 


The location was perfect for us, we were just 30 minutes away (without the traffic) from Mall of Asia Arena.
Ambiance


The production was good.
Value for money 


The performances were good and it is still worth your money, but I think the production show last year is better. First, due to some technical difficulties, Rapunzel didn't "fly." She didn't use the cloth hanging. We were sad because we were expecting it to happen again especially it is in the pictures that were used as marketing.
Fun


We still had fun.