Rainbow Village
One of the most colorful places in Taiwan is the Rainbow Village. The artist behind this is Huang Yong-Fu, also known as Grandpa Rainbow. The village was built by 9 retired soldiers and Grandpa Rainbow bought one home in the village after his retirement. In 2010, when Rainbow Grandpa heard that there will be a demolition he started painting the village. After a while it was discovered and there was a petition not to destroy the village, it was successful and the village became a tourist destination.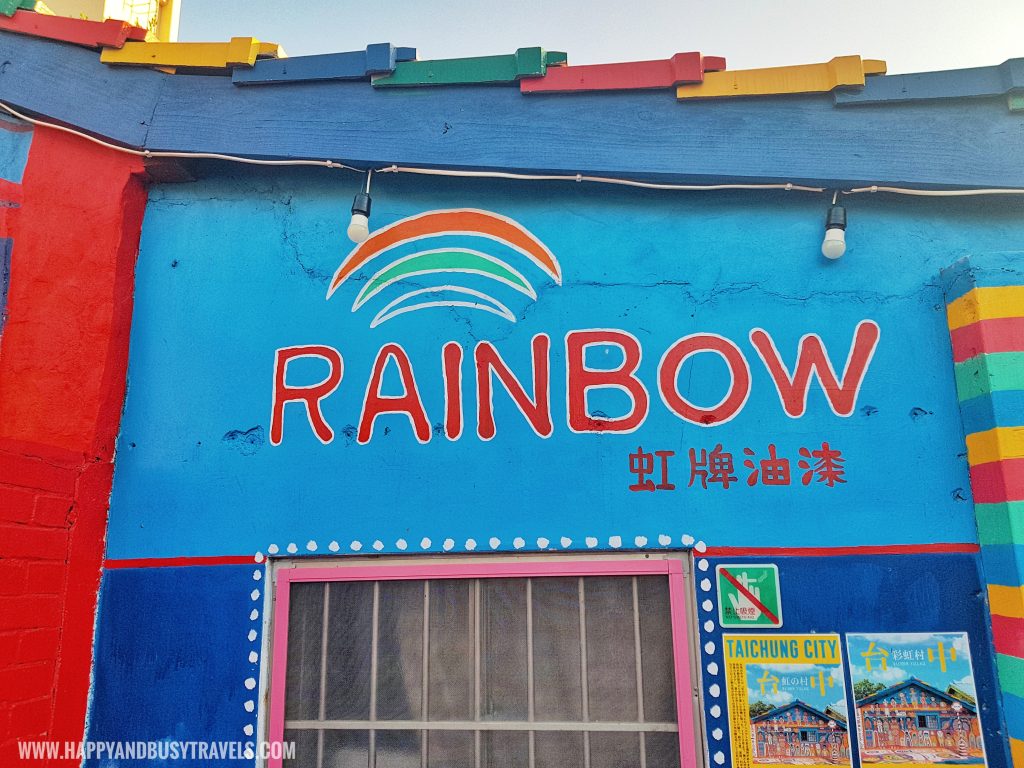 Other Information
Operating Hours: 8AM – 6PM
FREE entrance
Time Spent: 15 – 30 mins
How to Get Here?
Address: 408, Taiwan, Taichung City, Nantun District
Google Maps: https://goo.gl/maps/ZcuzeKVSbJw7FHaM6
It is easier if you rent a car from Ownrides or get a tour package from Klook.
DIY: Travel from Taipei to Taichung High Speed Rail Station, then you can either take an Uber/Taxi. Usually it costs NT$ 200, or get on the bus number 617 and go down near the village.
Rainbow Village Map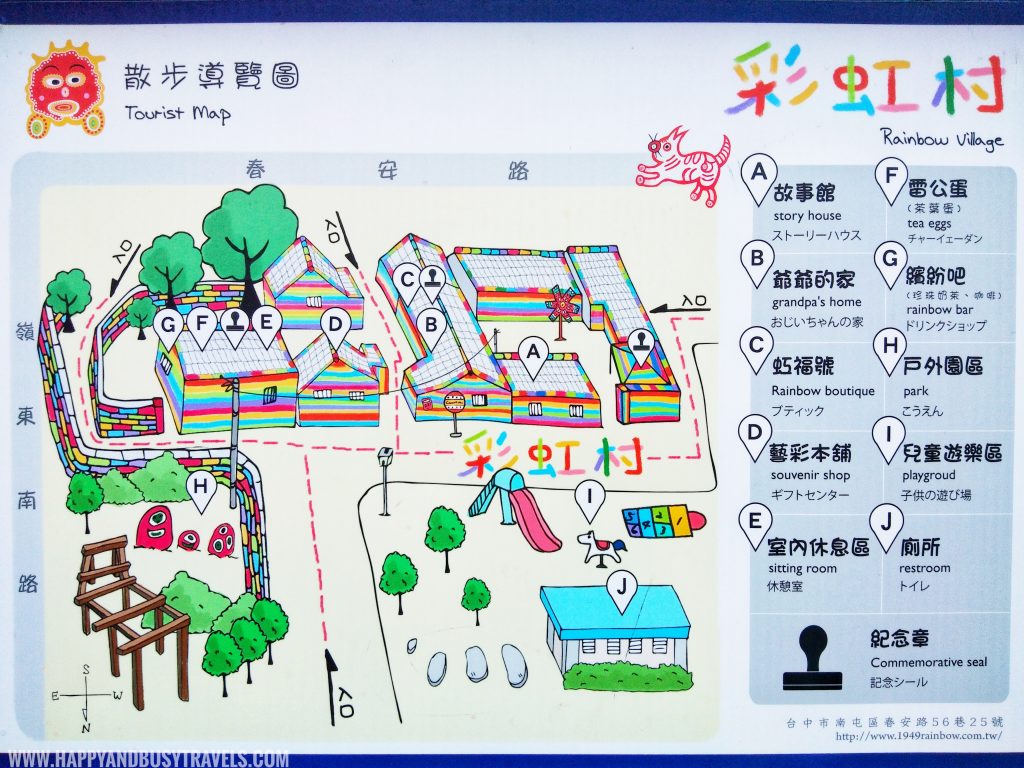 Our Rainbow Village Experience
While outside, we immediately saw the colorful compound. So, we entered and explored it for a while.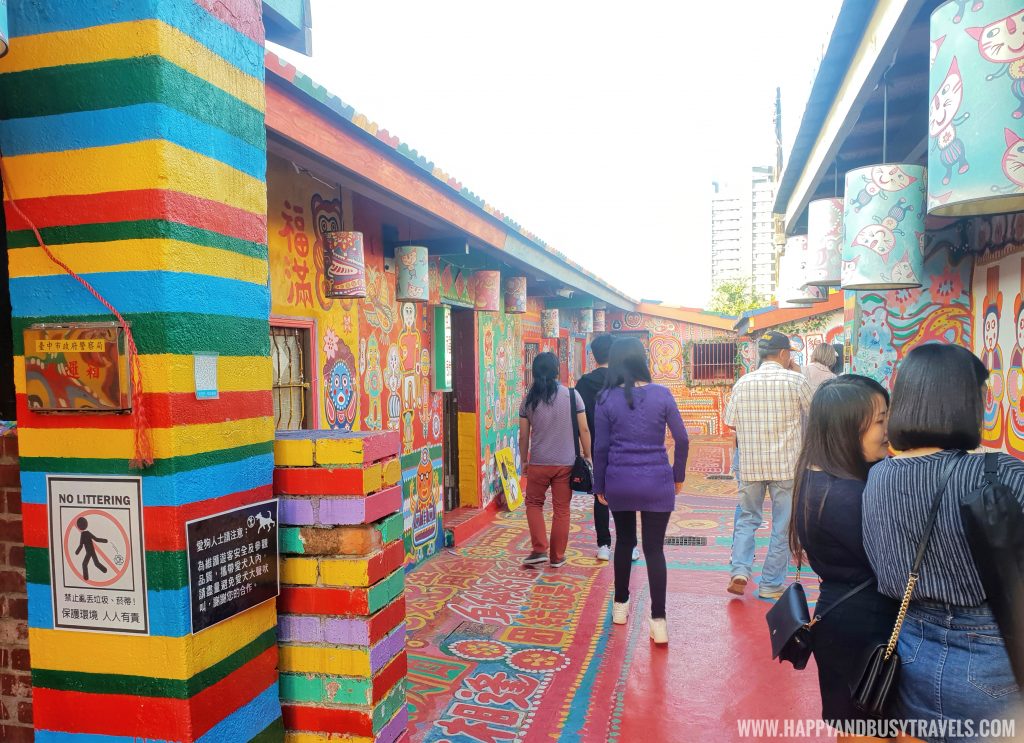 There are a few tourists in the area, maybe because it's getting dark already.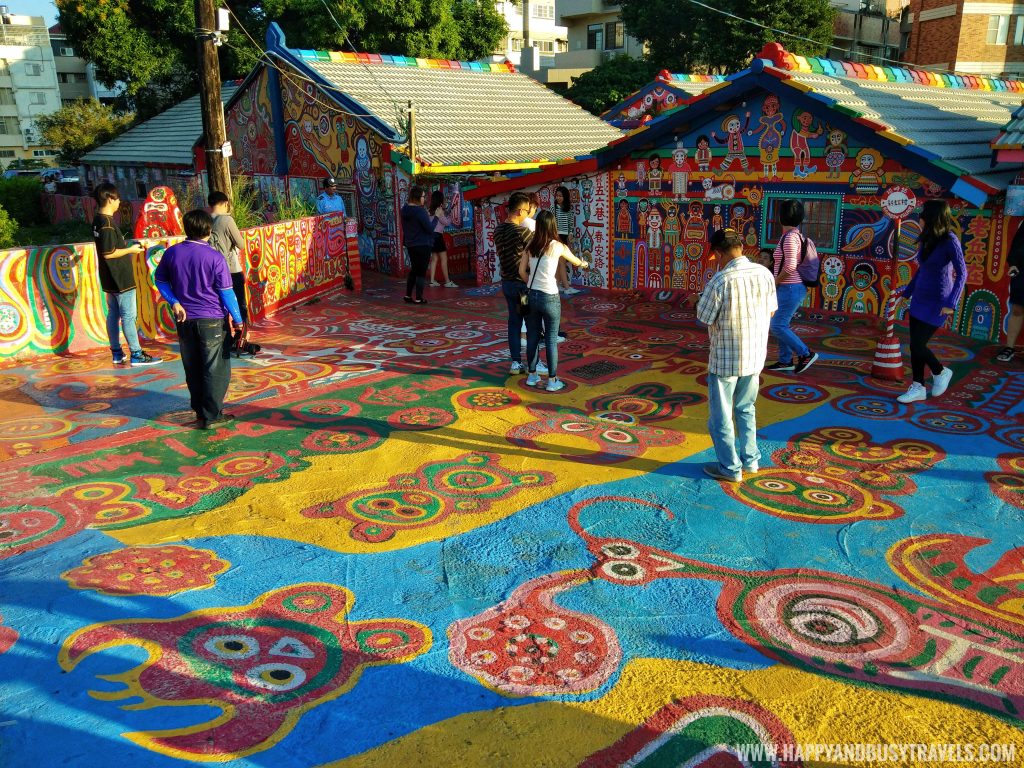 If you wanted some coffee, there is a coffee shop here.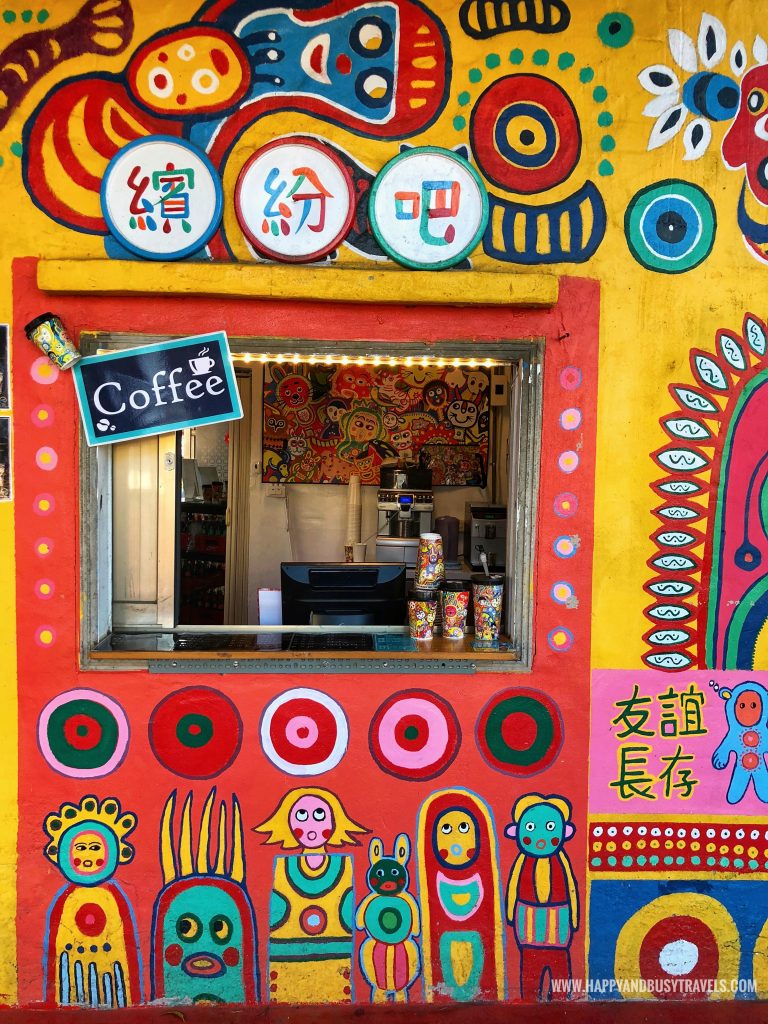 There are also various noticeable characters in the paintings. I'm just no sure who they were.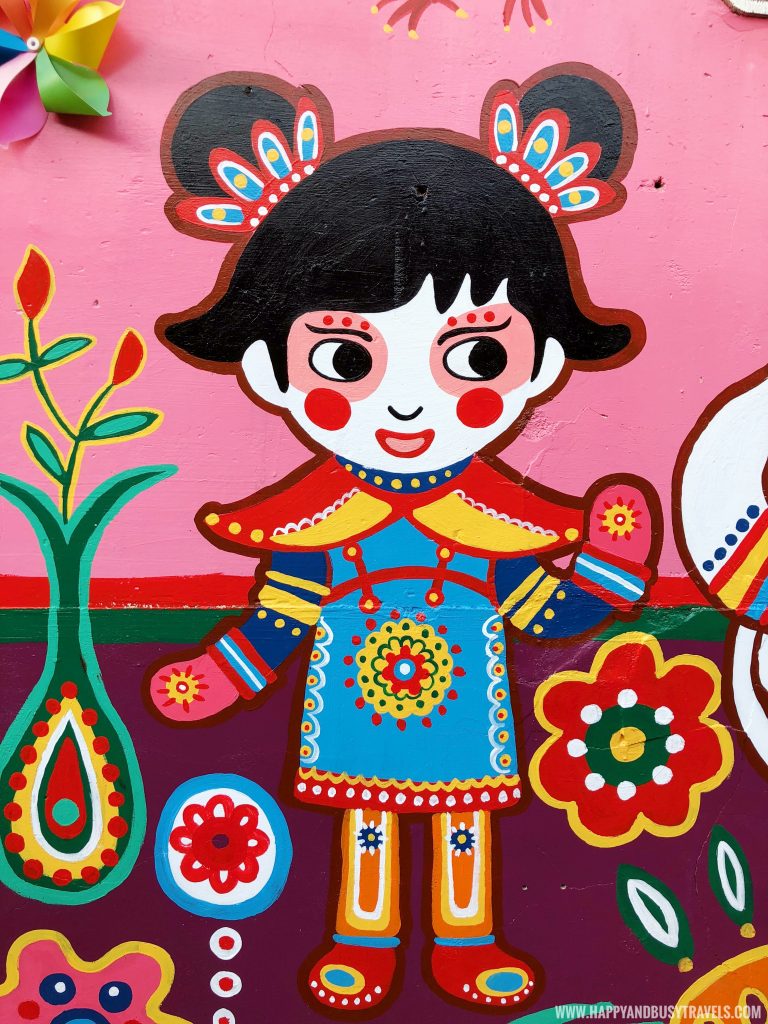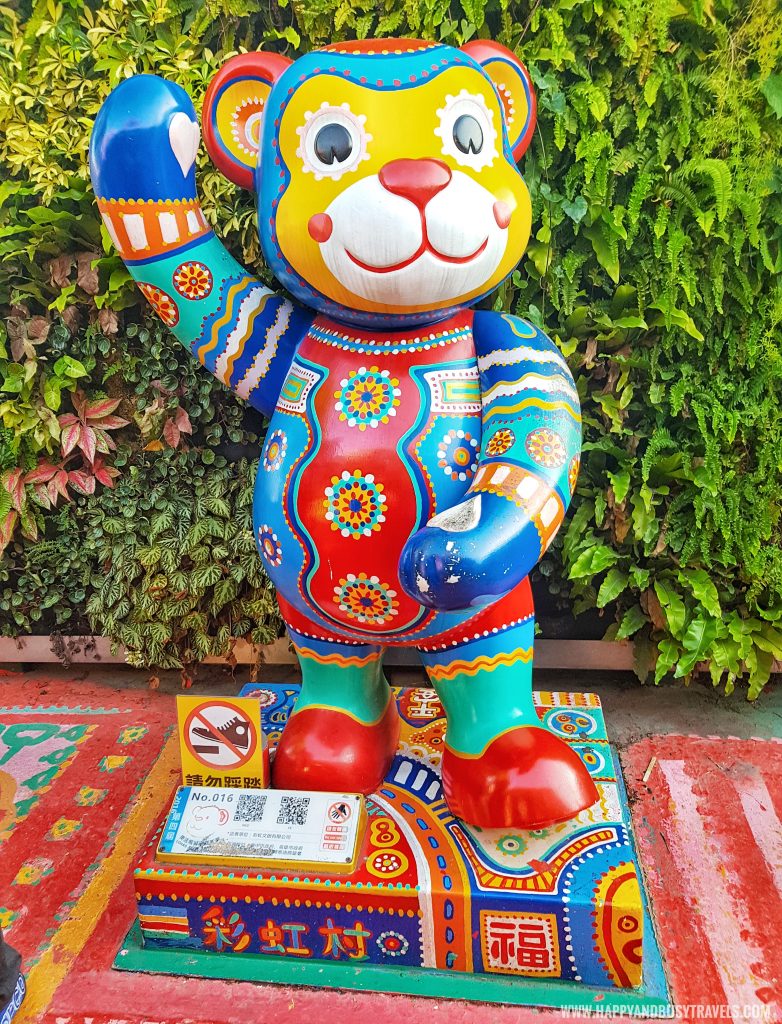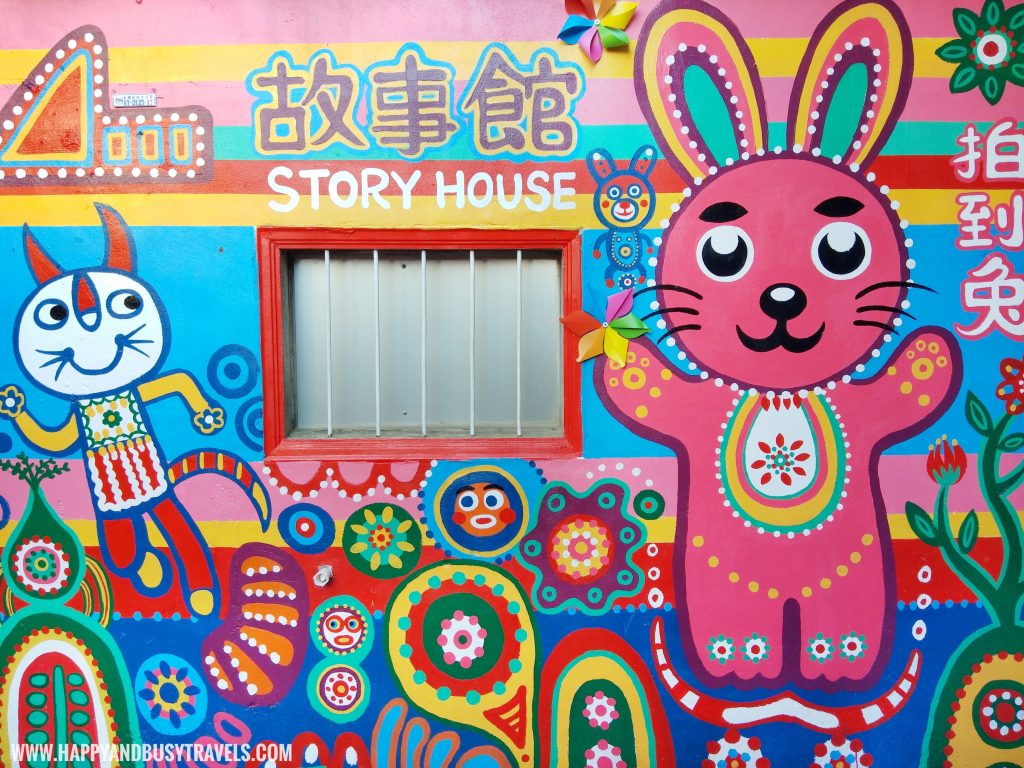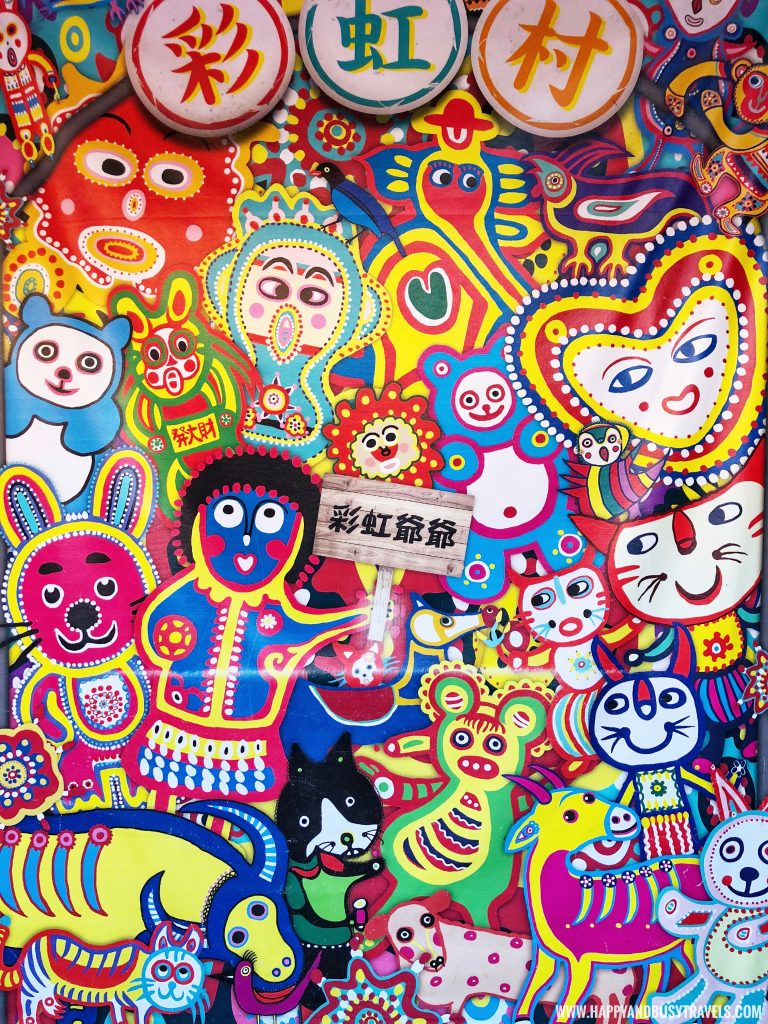 We got some pictures together with the art. These art are very IG worthy.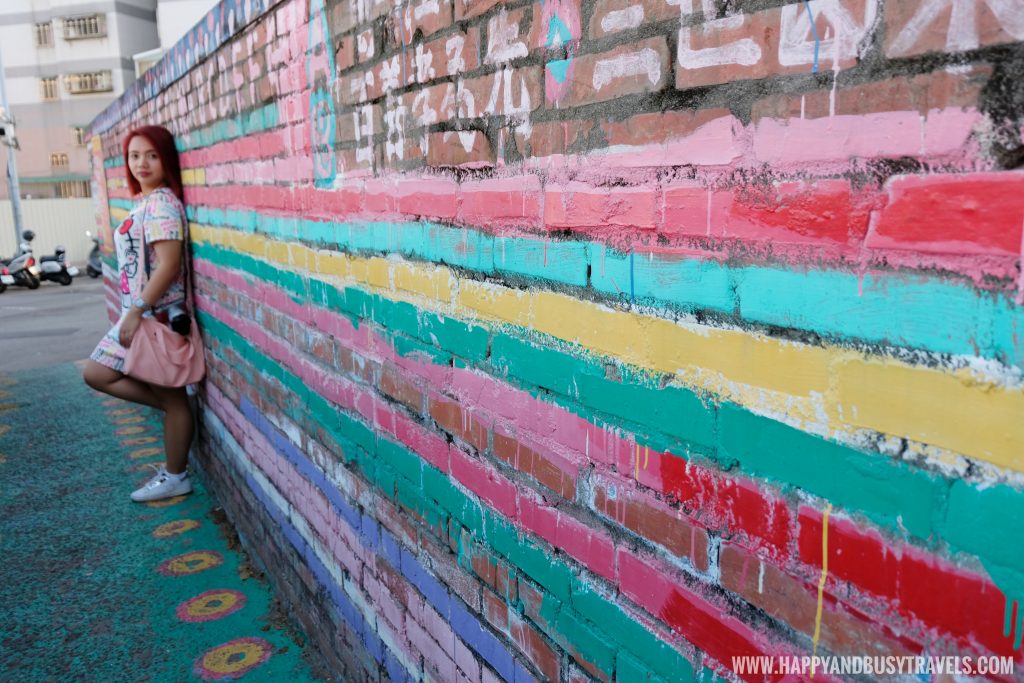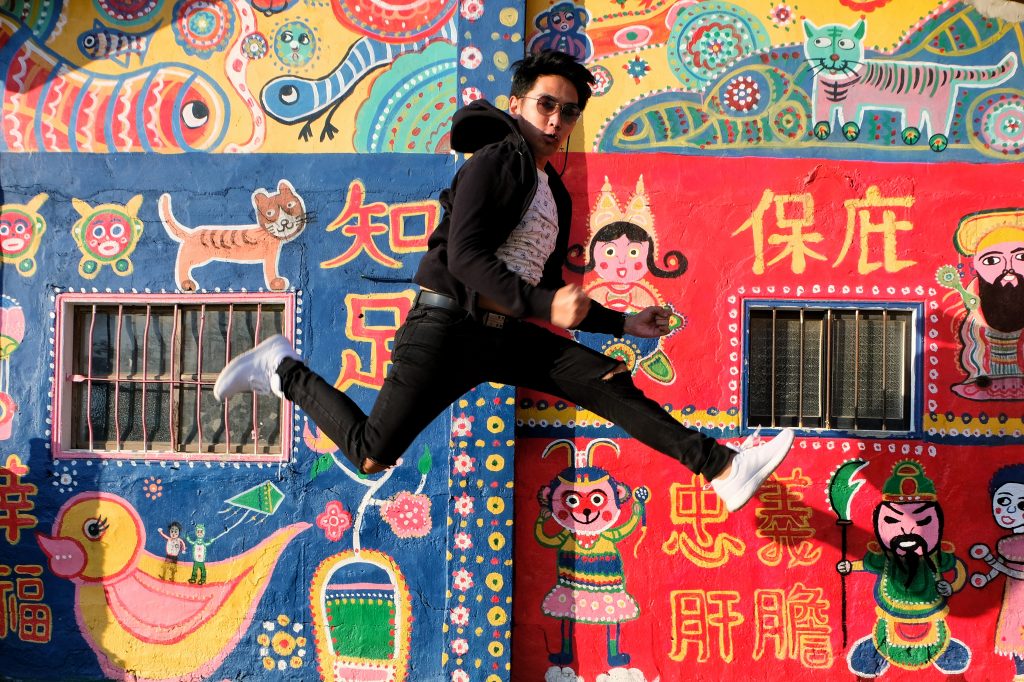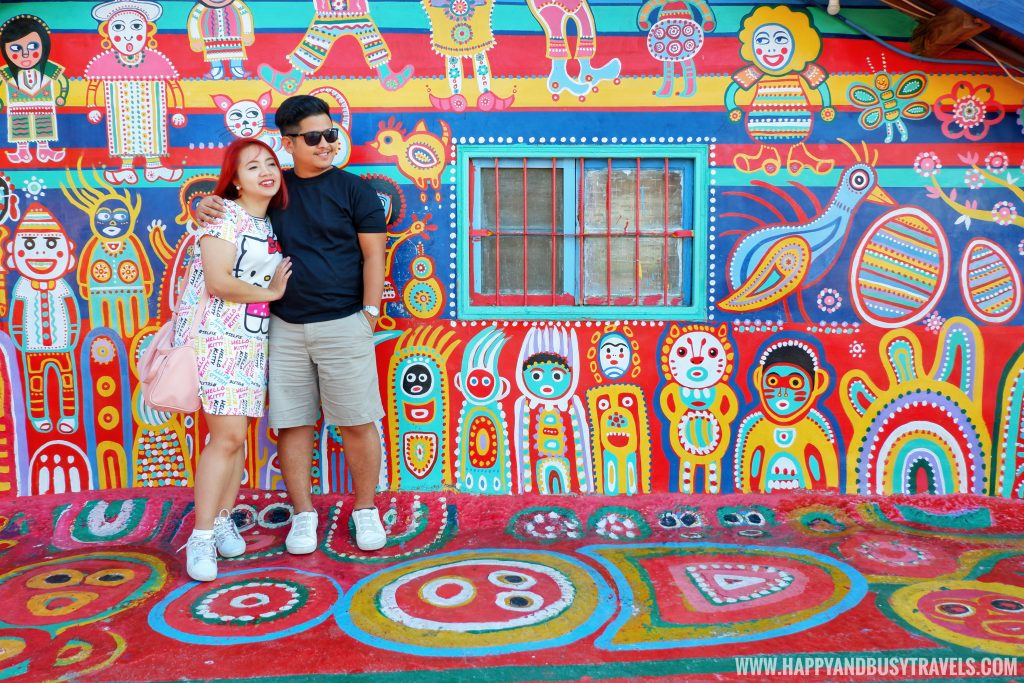 Inside some of the houses
Some of the history can be seen inside the houses.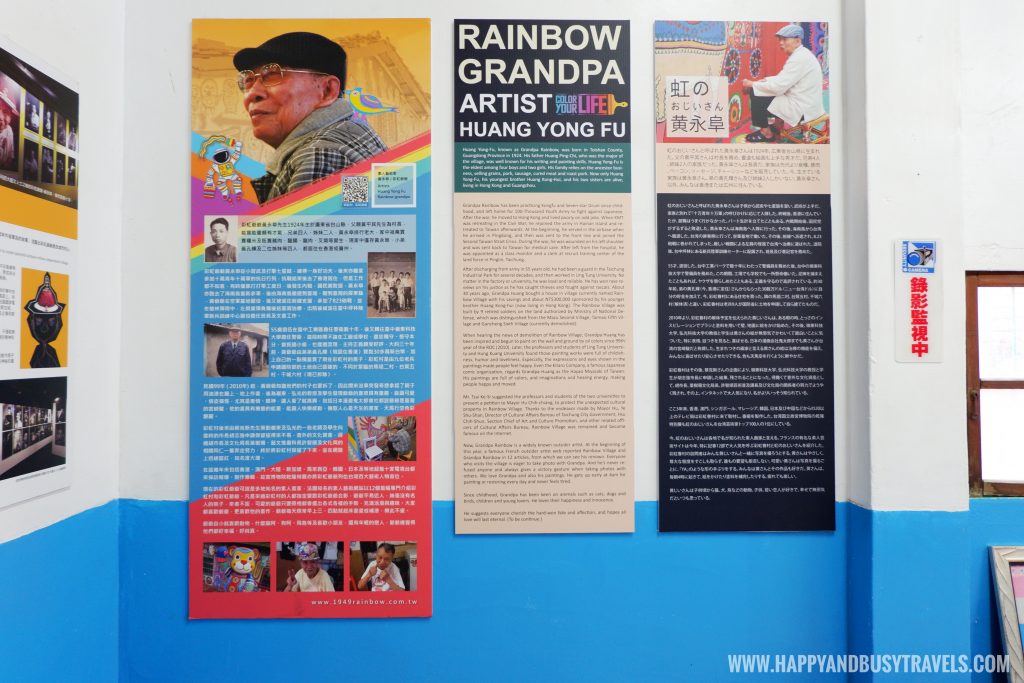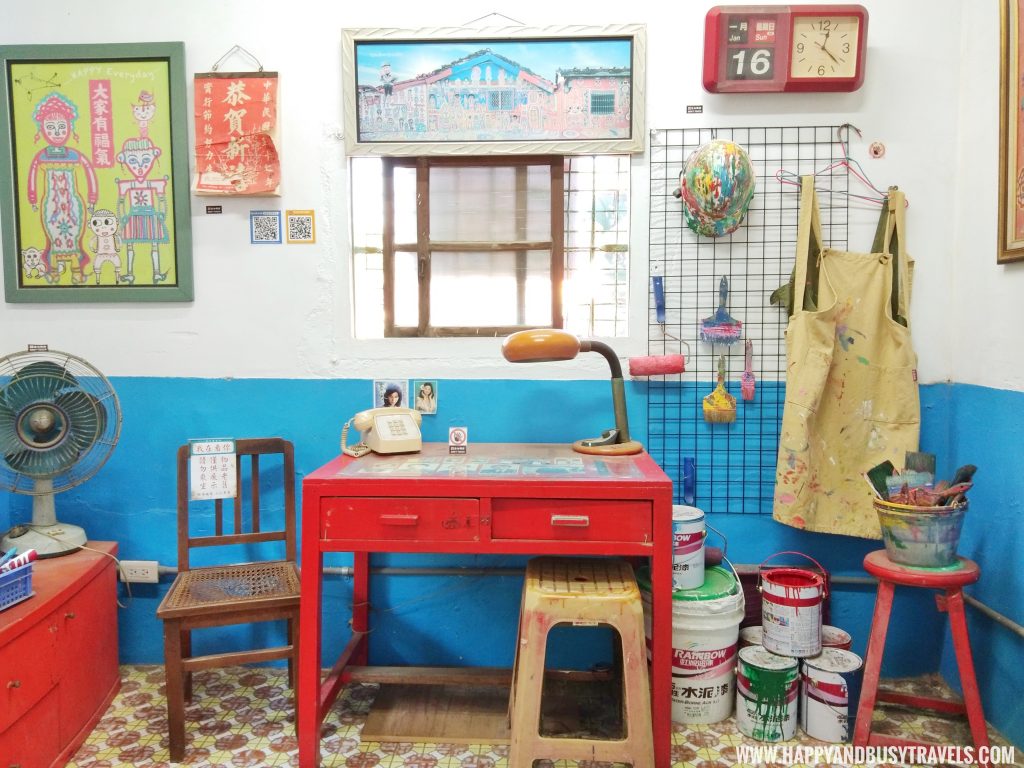 There are also some who sells souvenirs.
Outside and the Playground
Even outside the compound, there are some paintings.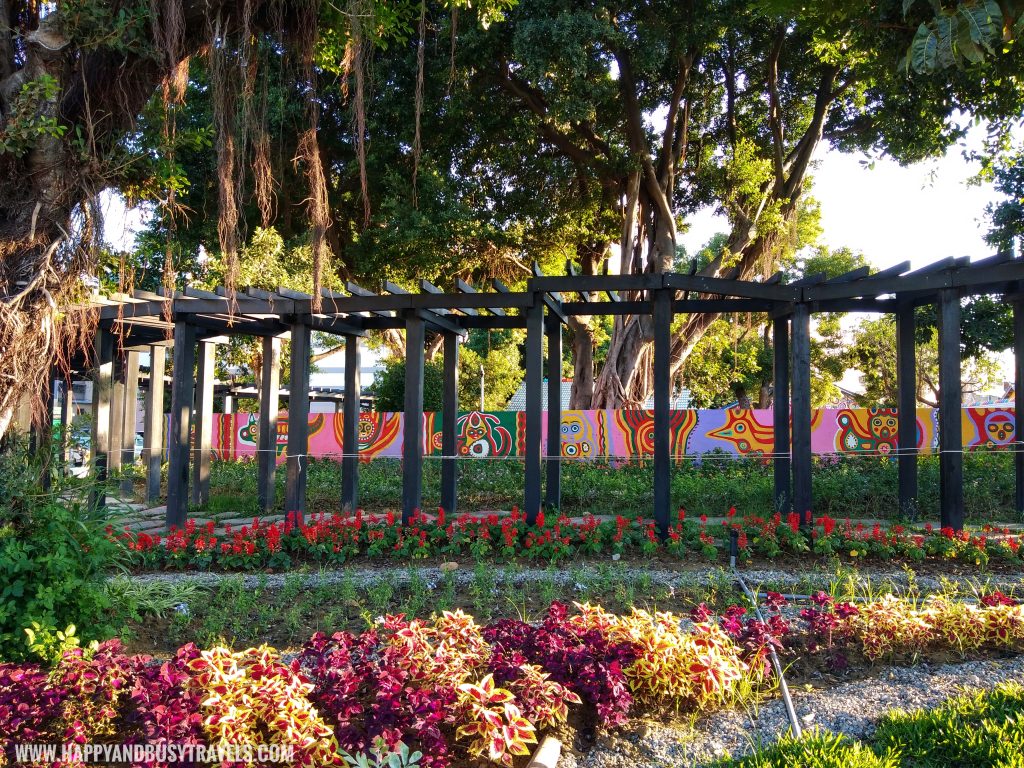 There is also a playground so the children can also enjoy.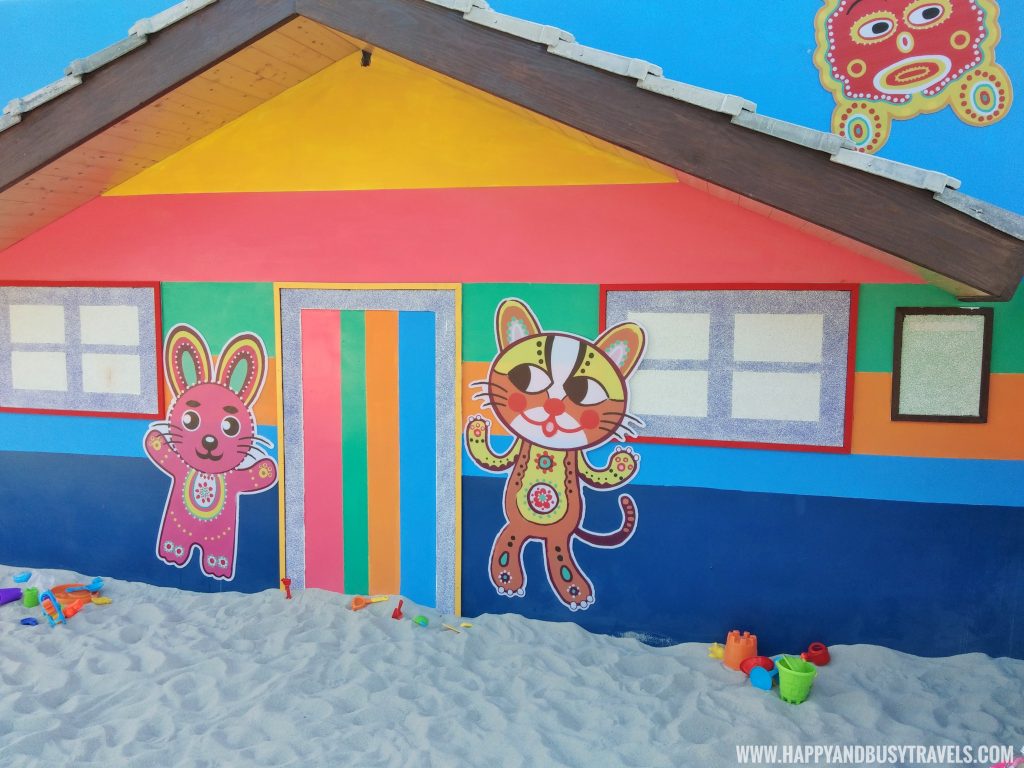 Other Pictures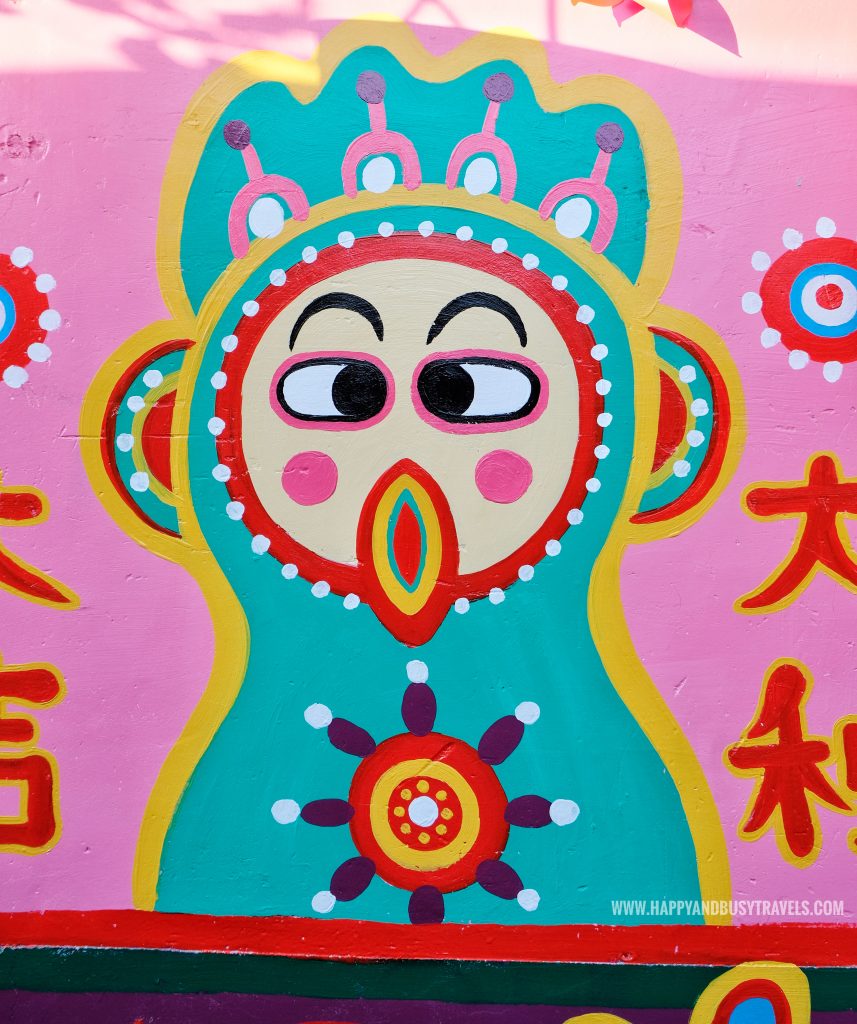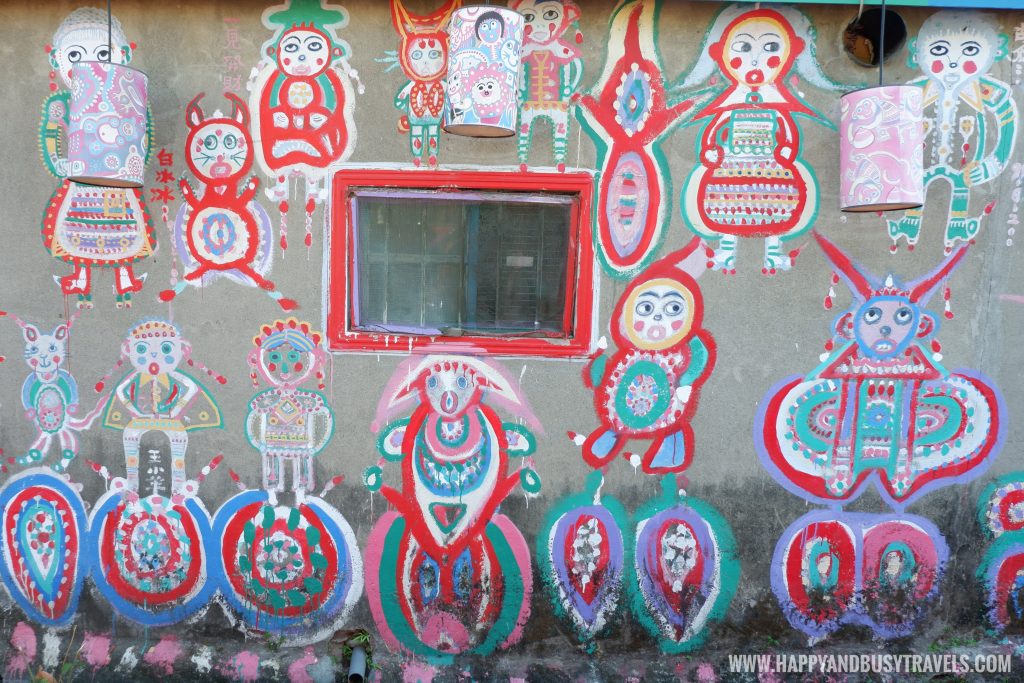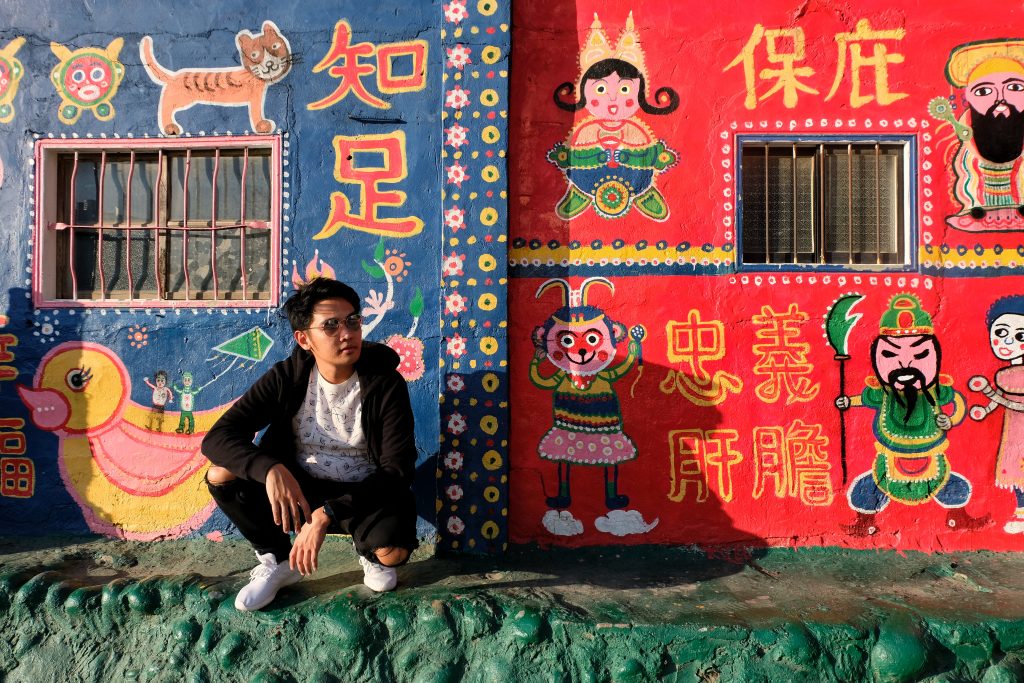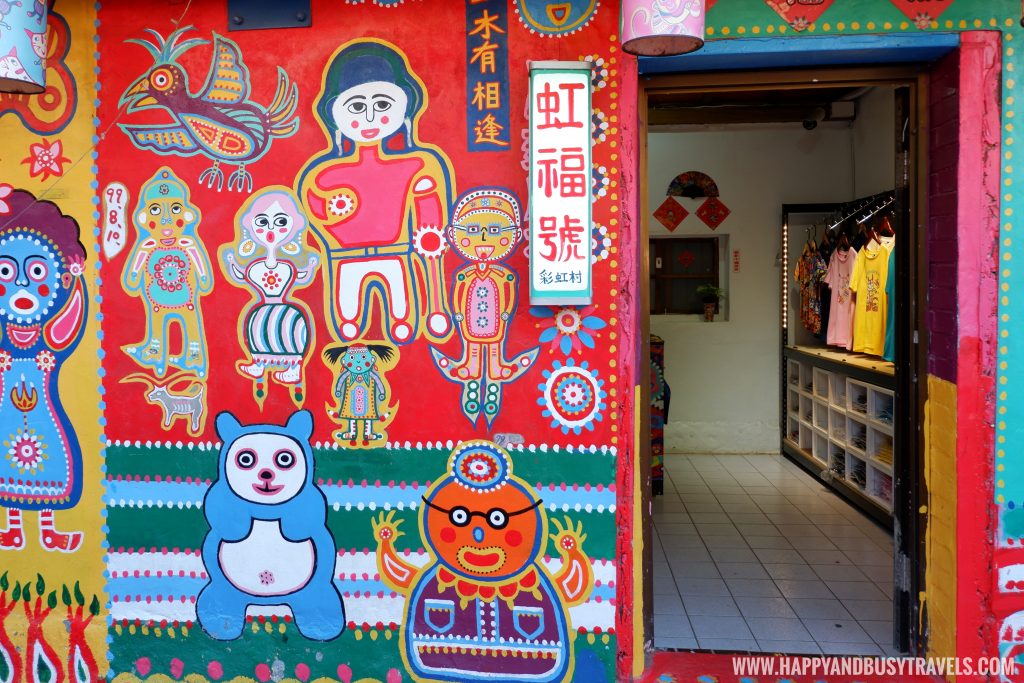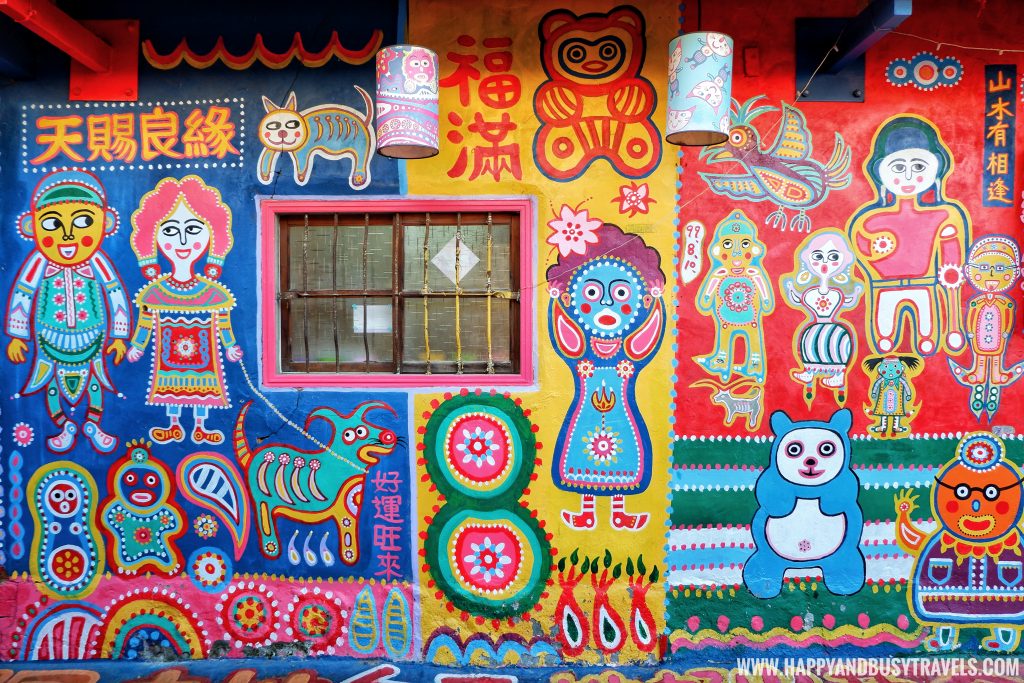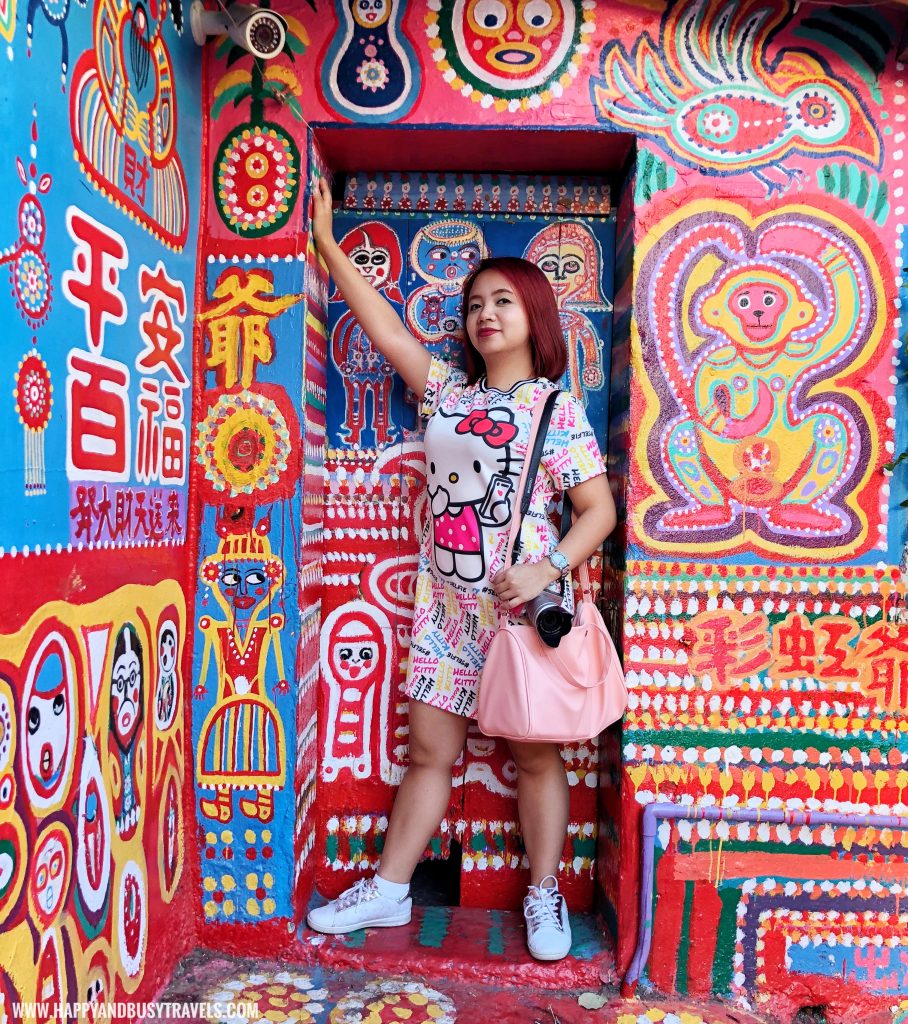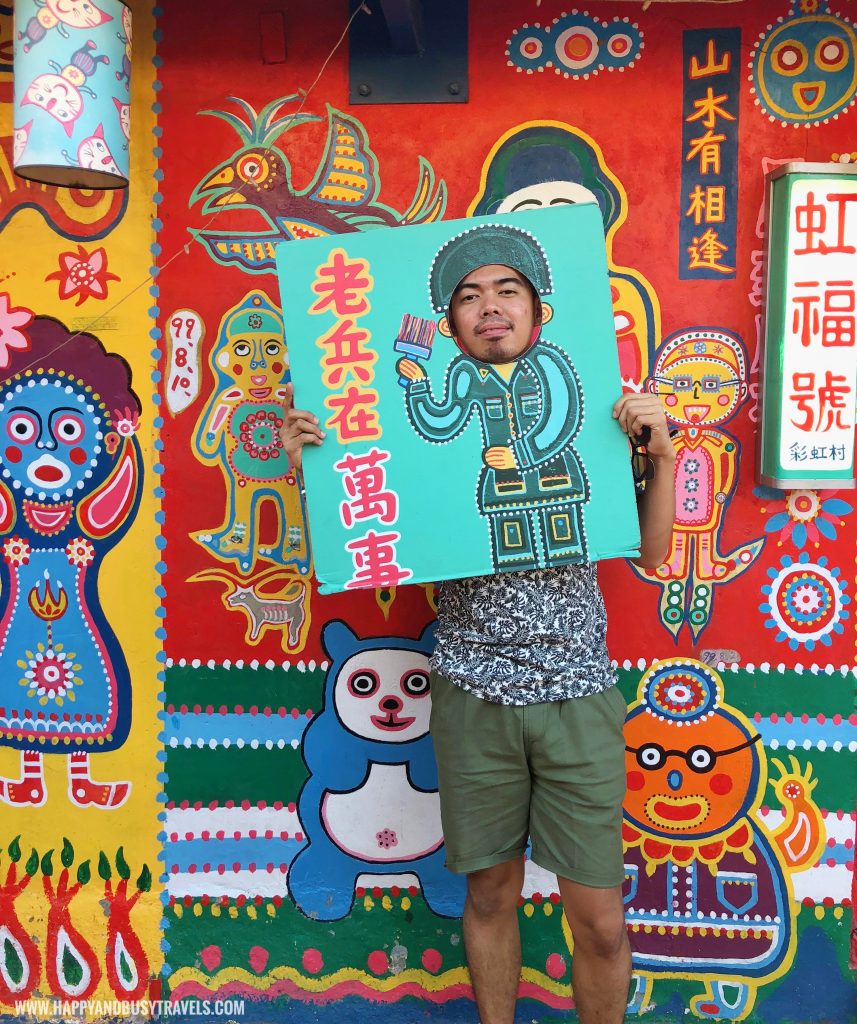 Happy and Busy's Smileys for Rainbow Village
The village is not that big, but we didn't spend too much time here. We just get a few pictures and go on to the next destination because we are chasing the sunset.
Location 


We easily located the village because we used the services of  Ownrides, if we just go there with ourselves, we might be a little bit tired.
Ambiance


The place is nice and very IG worthy.
Value for money 

There is no entrance fee.
Fun


There is not much in the village, but you can take great and colorful pictures here.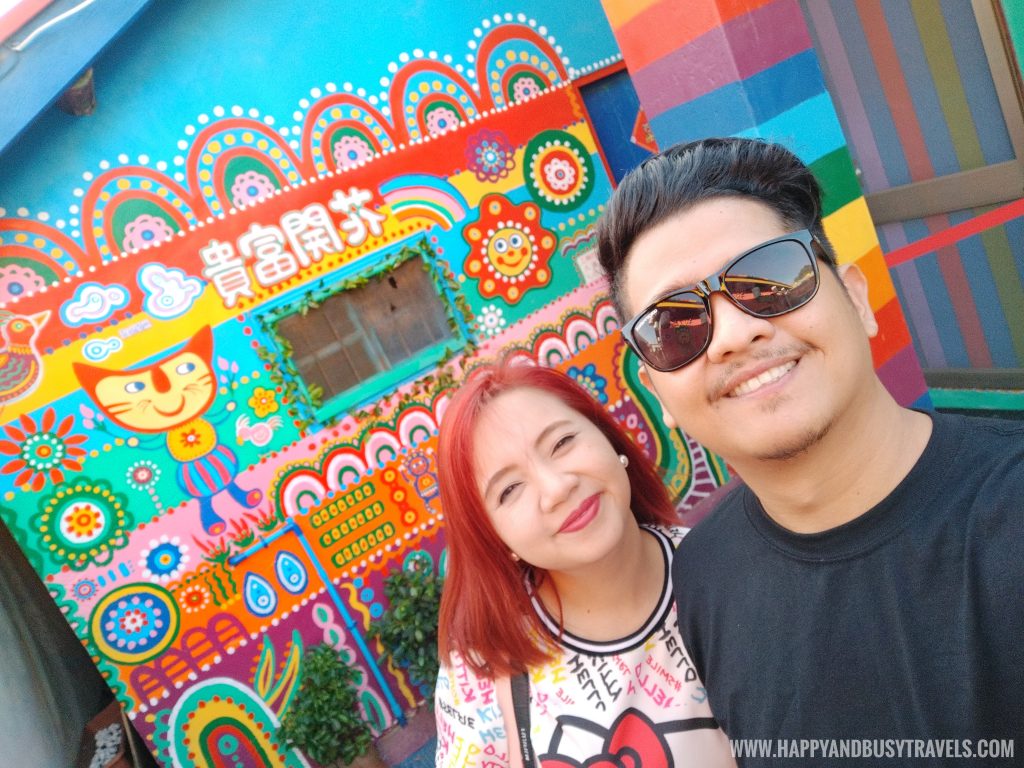 More exciting tourist spots review at: https://happyandbusytravels.com/category/landmarks/
Happy and Busy would like to thank our friends
Kel Sarabia of Daylight Wanderers – Happy's bestfriend, he provided some of the photos.
Viz – Busy's bestfriend for providing some photos