Xinshe Castle, Taichung Taiwan
The Xinshe Castle (also known as the Summit Resort) complex is composed of European style castle with quaint surroundings. Taiwan has a lot of tourist spots, but the Xinshe Castle is not that known to be visited. For us, this should be always in your itinerary whenever you visit Taichung.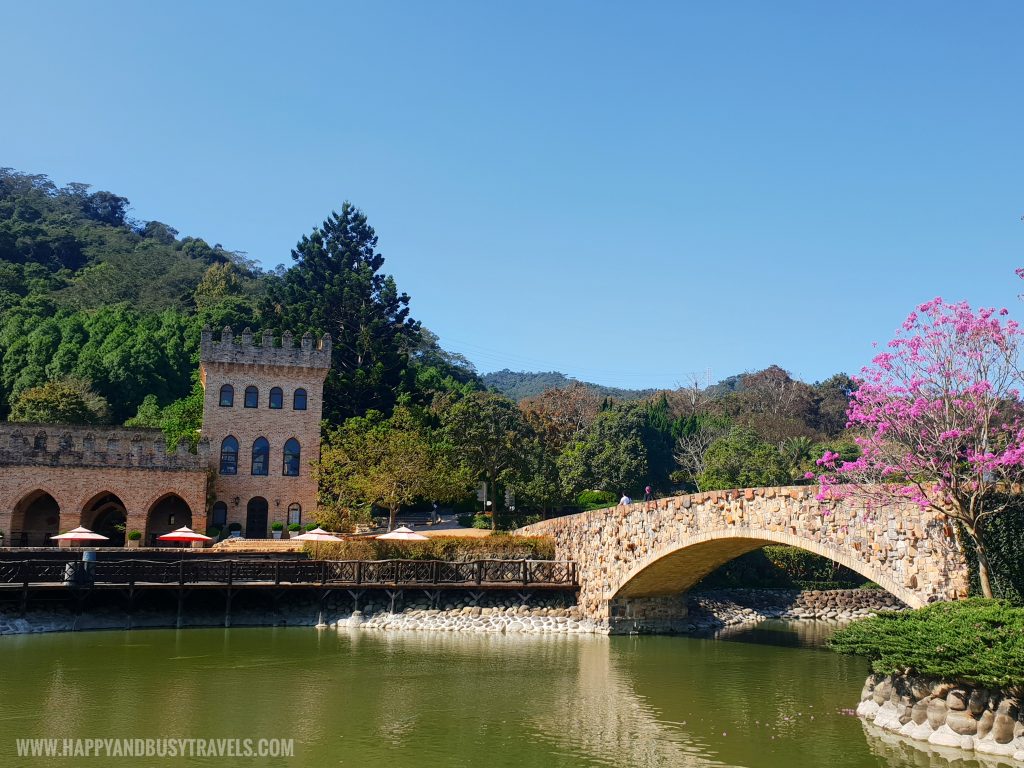 Other Information
Operating Hours: 9AM – 6PM
Entrance Fee: NT$ 250 (US$ 8.50 or Php 425)
Wifi is available in the whole complex
Almost everything is IG worthy.
Time spent: 1 hour to 1.5 hours
How to Get Here?
Address: No. 65號, Xiezhong Street, Xinshe District, Taichung City, Taiwan 426
Google Maps: https://goo.gl/maps/Qqq3PFVbrMtKyUpB7
It is easier if you rent a car from Ownrides or get a tour package from Klook.
DIY: Travel from Taipei to Taichung Railway Station. Then take any of the bus numbers: 270, 271, 276, 277. Go down at Zhongxingling(中興嶺) bus station. Take a taxi, or walk (for 35 minutes) to the resort. (Taken from Tripadvisor)
Xinshe Castle – Map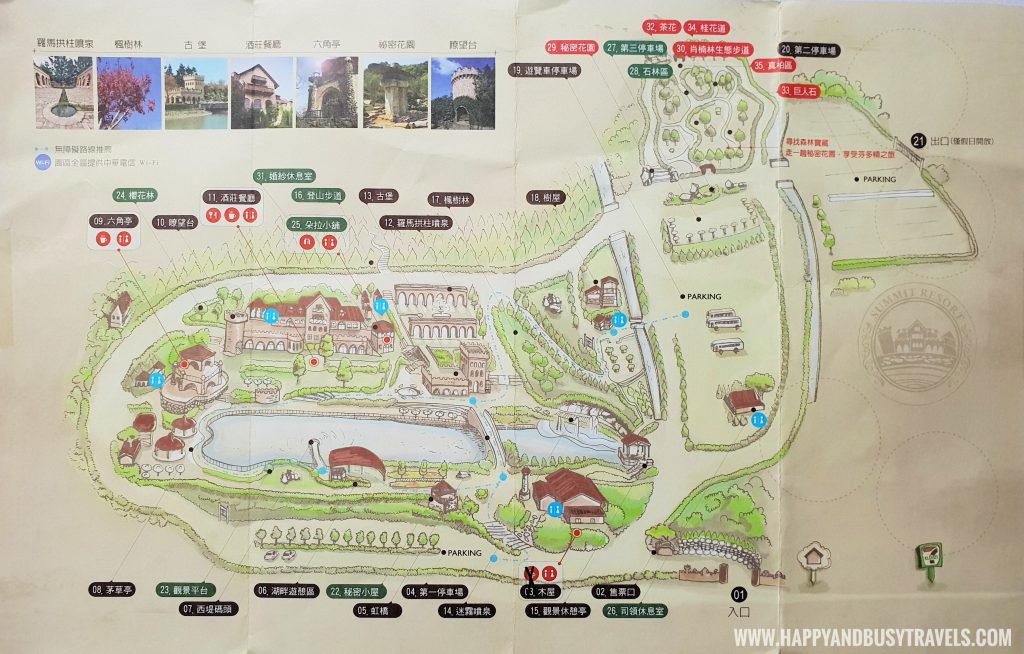 Legend (Translation from Bixby)
| | |
| --- | --- |
| 1. Entrance | 19. Coach Parking |
| 2. Ticket Counter | 20. Second Parking Lot |
| 3. Chalet | 21. Exit (open only on Holidays) |
| 4. First Parking Lot | 22. Secret hut |
| 5. Rainbow Bridge | 23. Viewing Platform |
| 6. Lakeside Recreation Area 2 | 24. Sakura Forest |
| 7. Xidi Pier | 25. Dora Shop |
| 8. Tatched Pavilion | 26. Leader Lounge |
| 9. Hexagon Pavilion | 27. Third Parking Lot |
| 10. Lookout | 28. Shilinqu |
| 11. Winery Restaurant | 29. Secret Garden 27 |
| 12. Roman Arch Column Fountain | 30. Xiao Nanlin Ecological Trail |
| 13. Castle | 31. Wedding Lounge |
| 14. Misty Fountain | 32. Camellia |
| 15. Viewing Rest Pavilion | 33. Giant Stone |
| 16. Mountain Pathway | 34. Osmanthus Road |
| 17. Maple Forest | 35. Zhenbai District |
| 18. Tree House | |
Our Xinshe Castle Experience
We were dropped off directly at the entrance of the complex by Mike of Ownrides. Then, we bought tickets. The ticket costs NT$ 250 (US$ 8.50 or Php 425).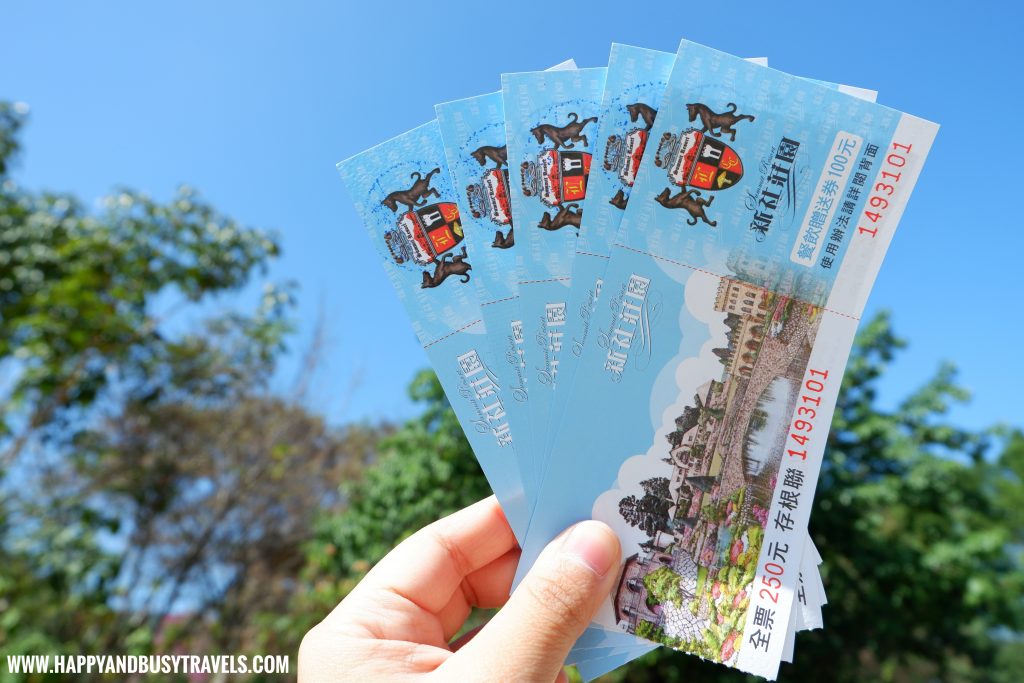 We got a map to guide us, but we went on the tour around the complex on our own, whatever our feet takes us.
The boys liked to go here than the flower fields. Even though I want to go to the flower fields, it's okay for me to spend time here. Why? It's because the boys let me plan to go to the Hello Kitty maternity Hospital (which is far). So, we just really have to choose between this castle of the flower fields.
Rainbow Bridge (No. 5)
We passed by the rainbow bridge first. I think all of the tourists pass by this area first.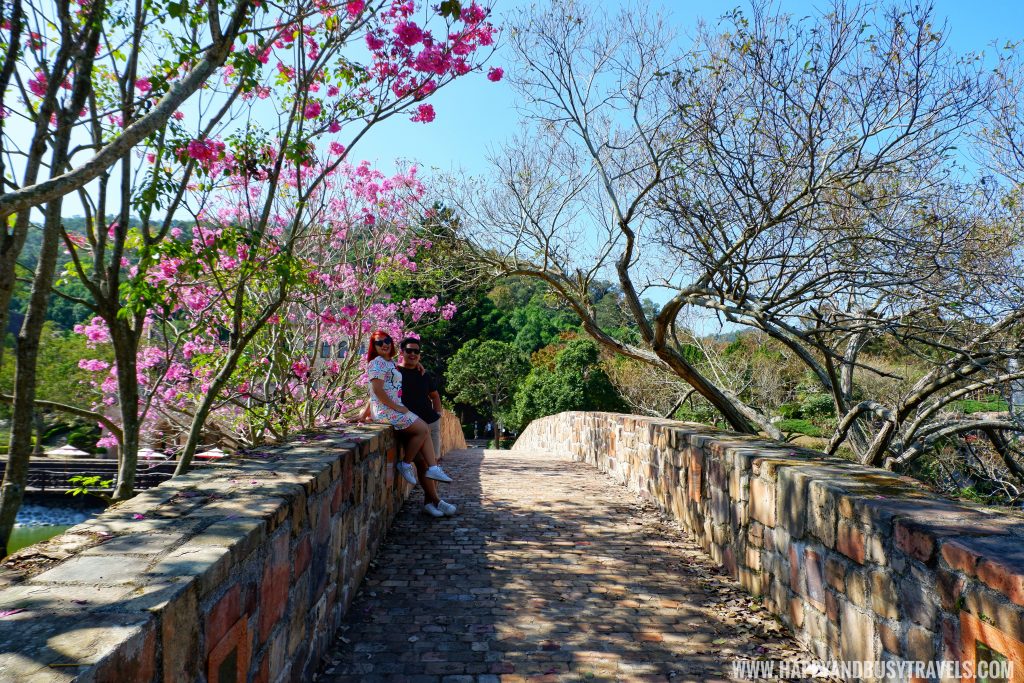 From the bridge, the castle can immediately be seen.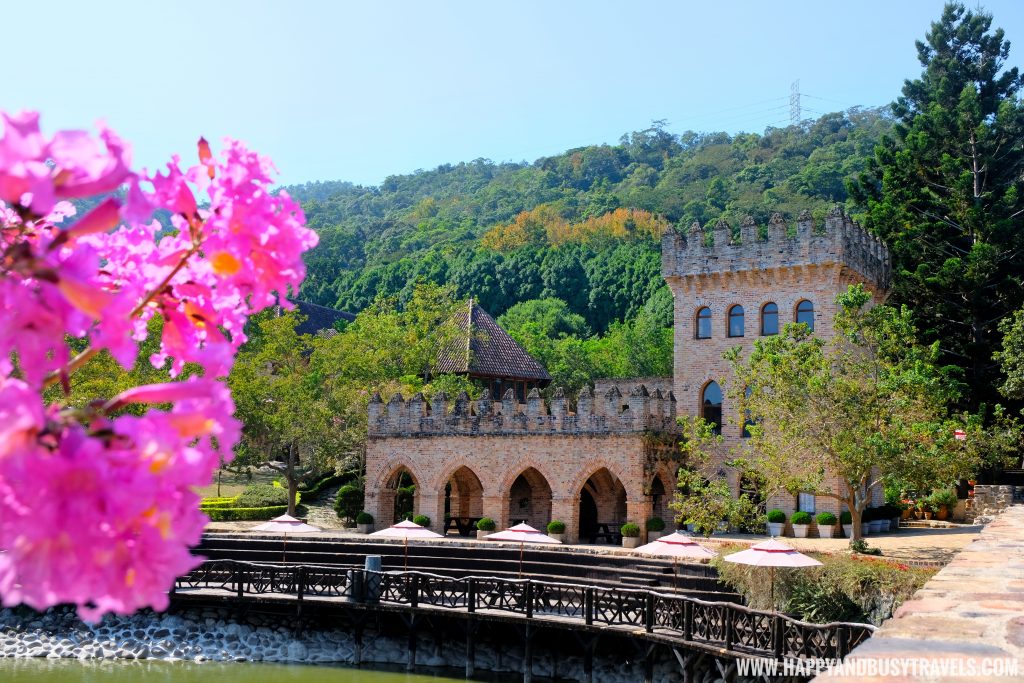 Castle (No. 13)
After the Rainbow Bridge, we immediately saw the castle.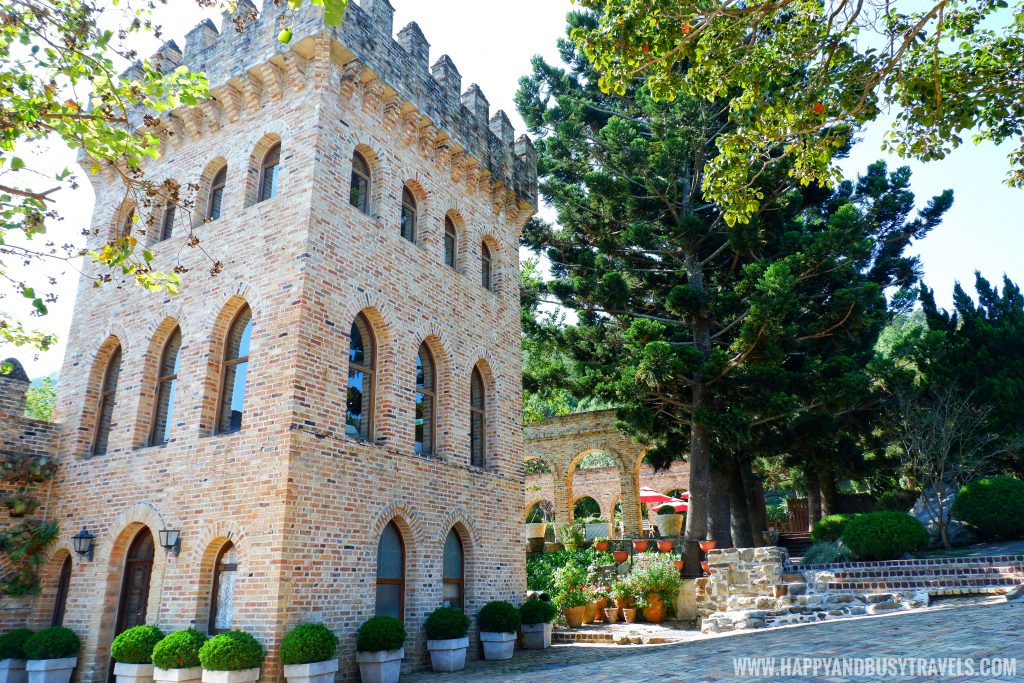 It looks nice, and it is something new to us because there are no European style castles in the Philippines.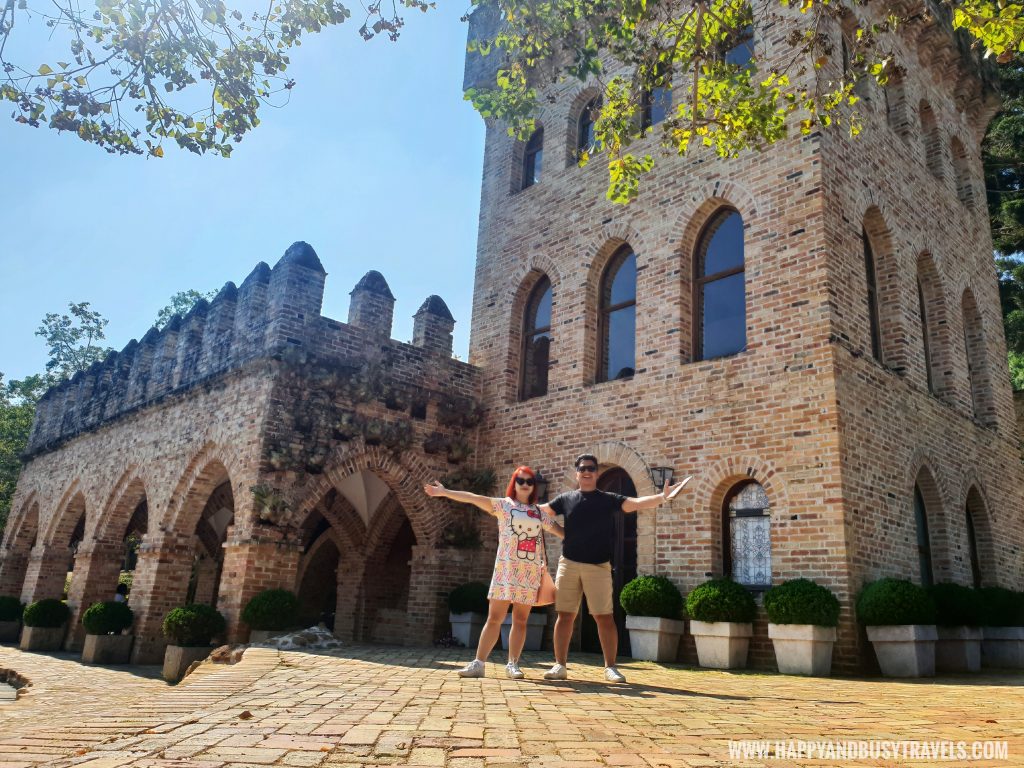 The boys are getting excited. We spent a few minutes here and went on the next spot.
NOTE: Our last stop for our tour here is at the back and top of the castle. I'm just going to post it here just to make this article organized.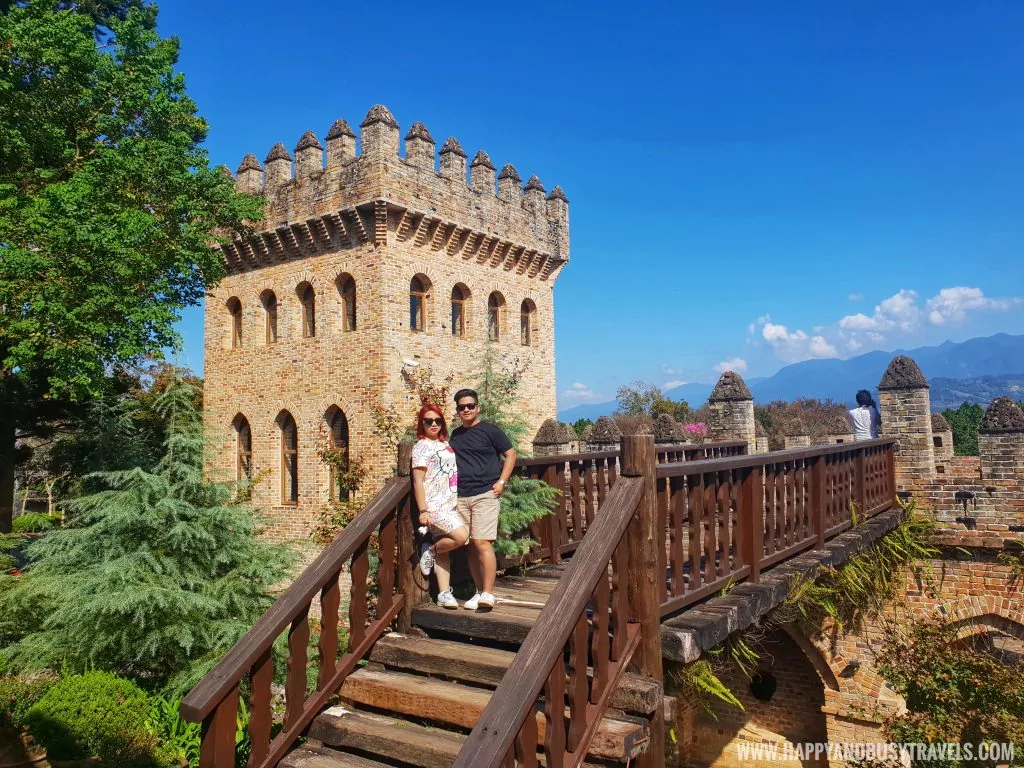 There is a nice pick-nick area at the top of the castle… maybe a pick nick very early in the morning or late in the afternoon to avoid too much heat.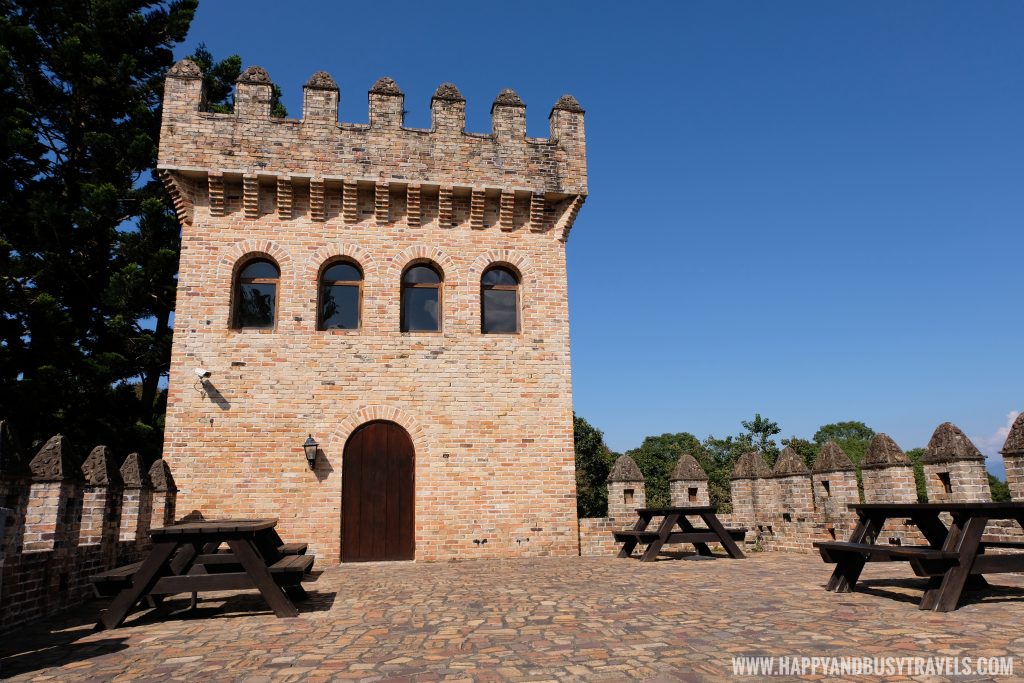 Misty Fountain (No. 14)
Then, we turned right and saw the misty fountain. The bottom of the fountain is this mini waterfall.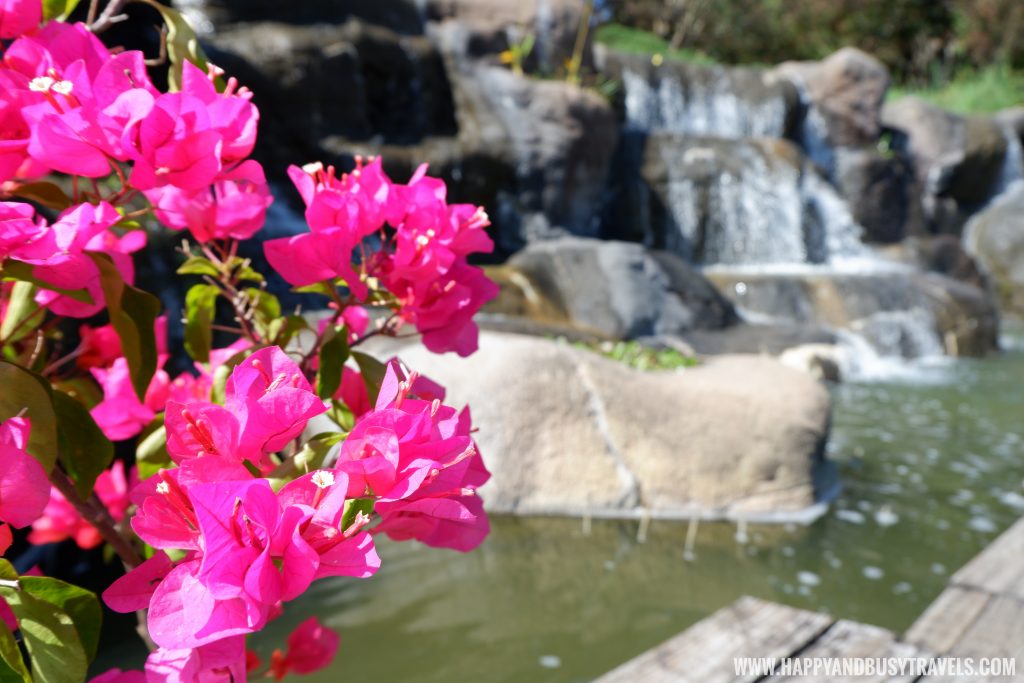 I now know why is this the misty fountain… I think it's because you'll get some mist when passing by the fountain. 😆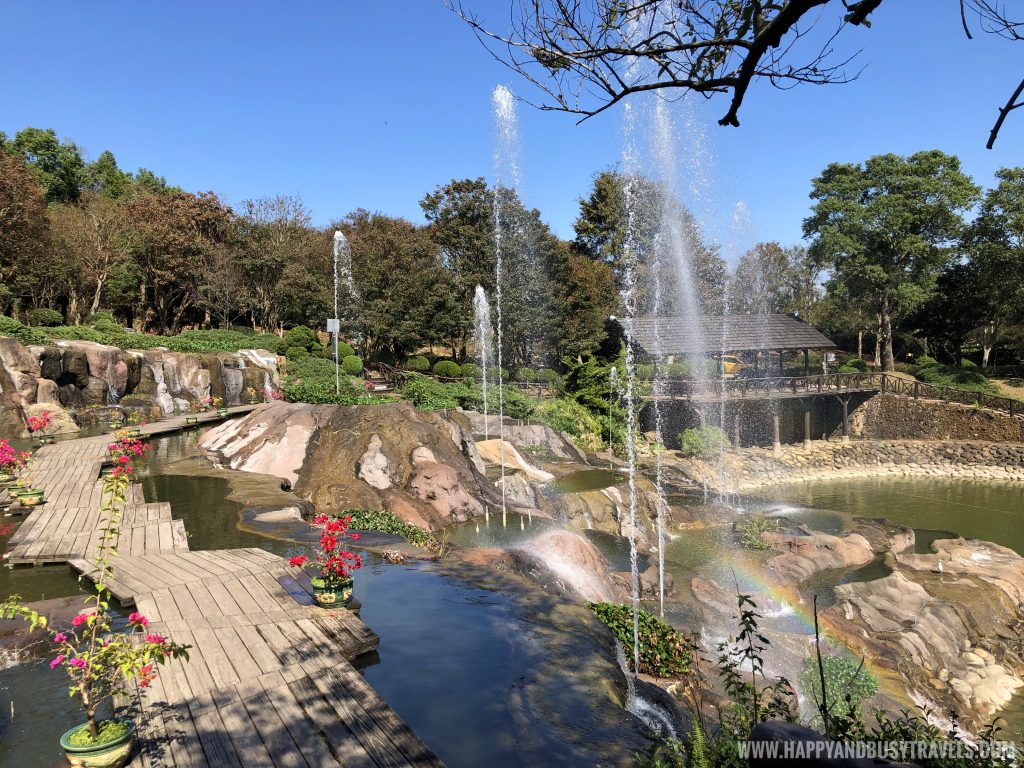 Tree House Area
We just passed by the tree house area, there are a lot of nice relaxing or picnicking area here.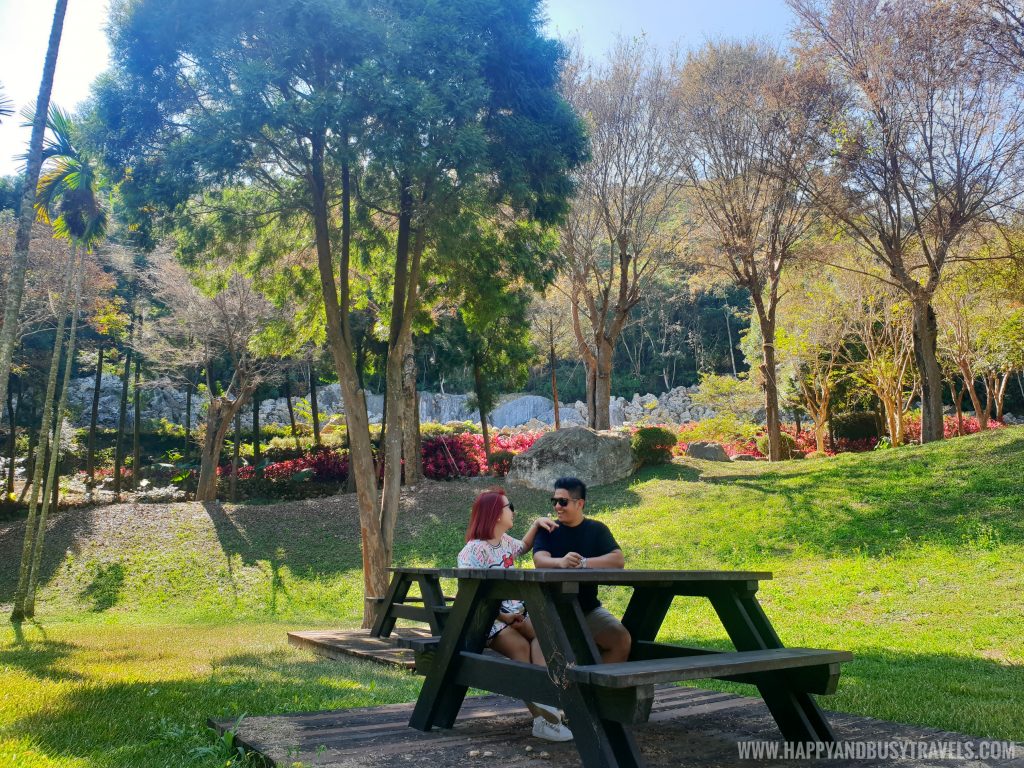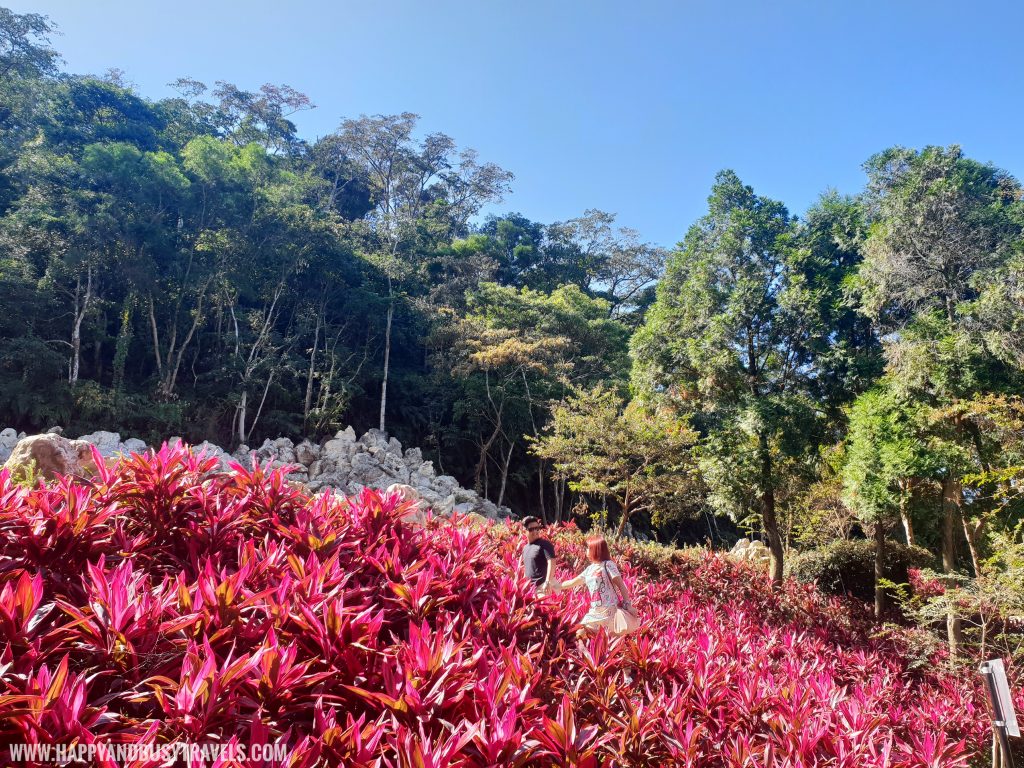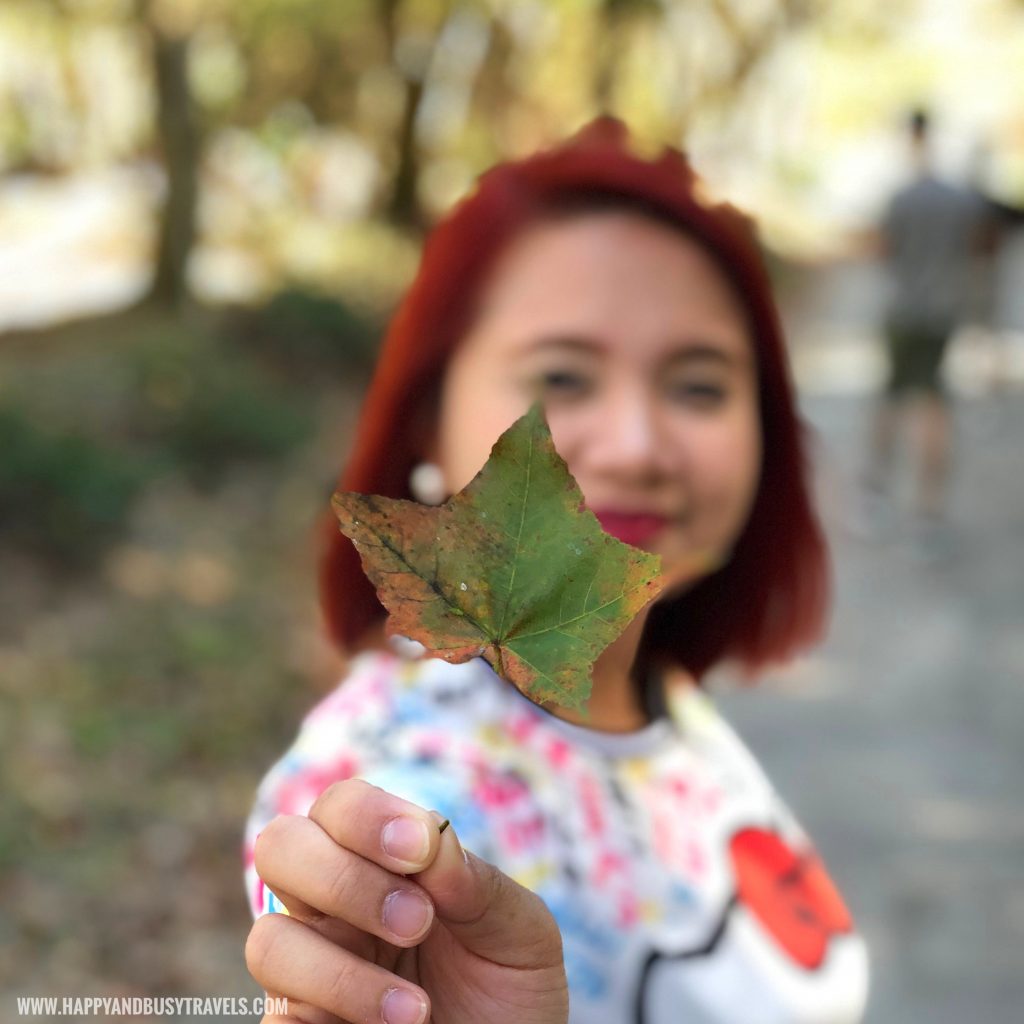 Winery Restaurant (No. 11)
After relaxing in the garden, we went to the Winery Restaurant. We did not eat here because it's still early in the morning, and we were just here to take pictures and tour the area.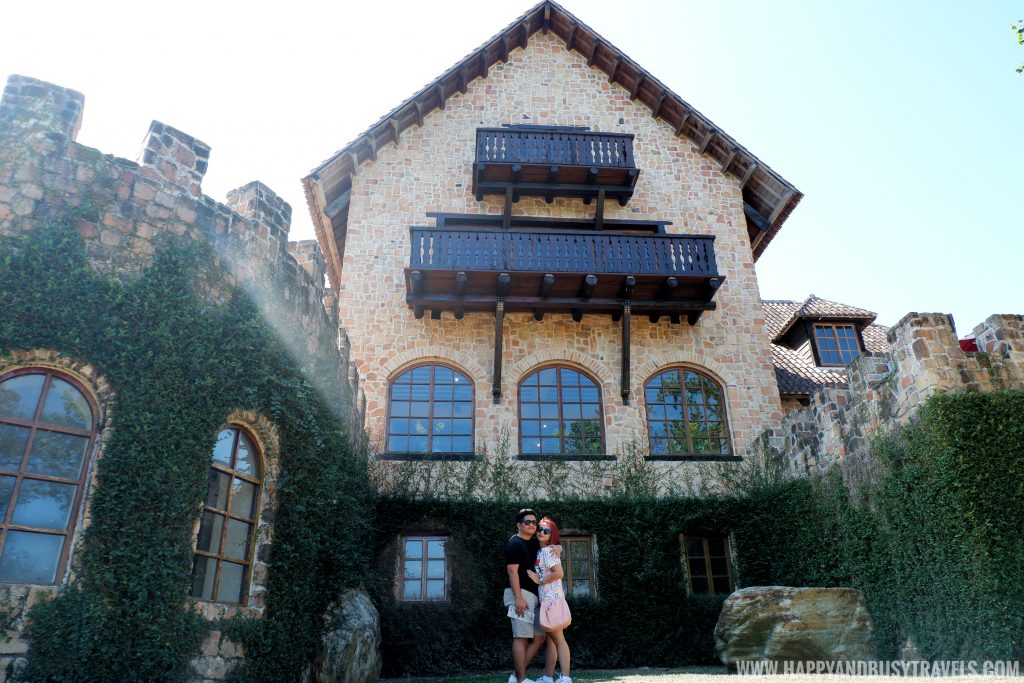 Here is the dining area.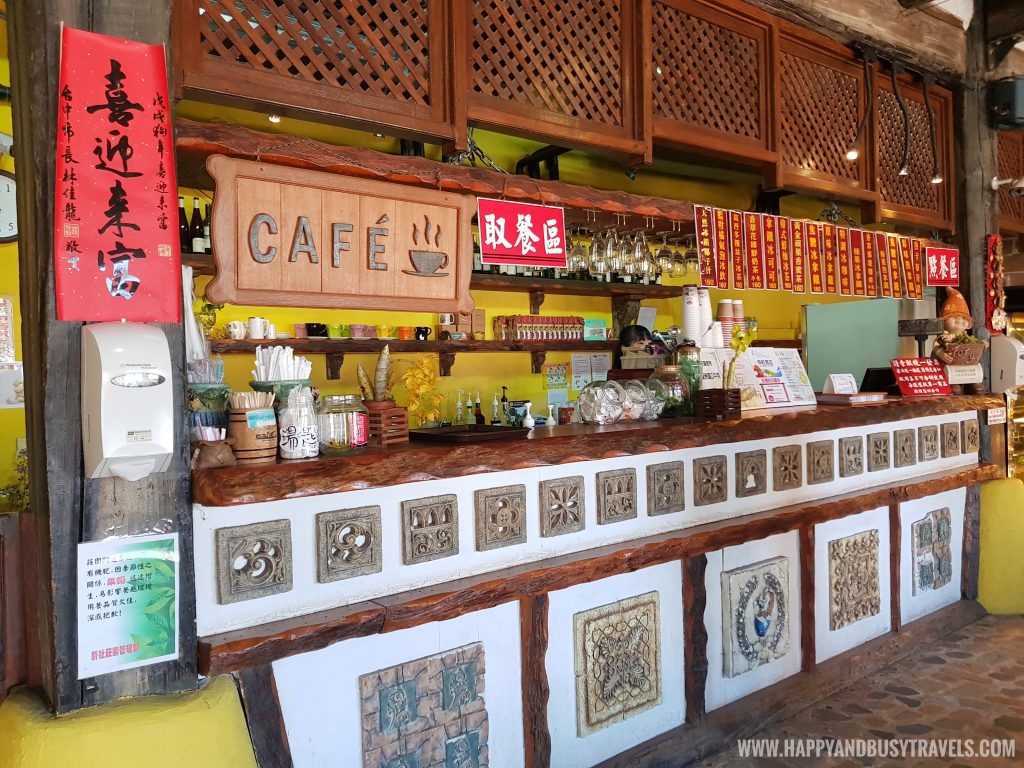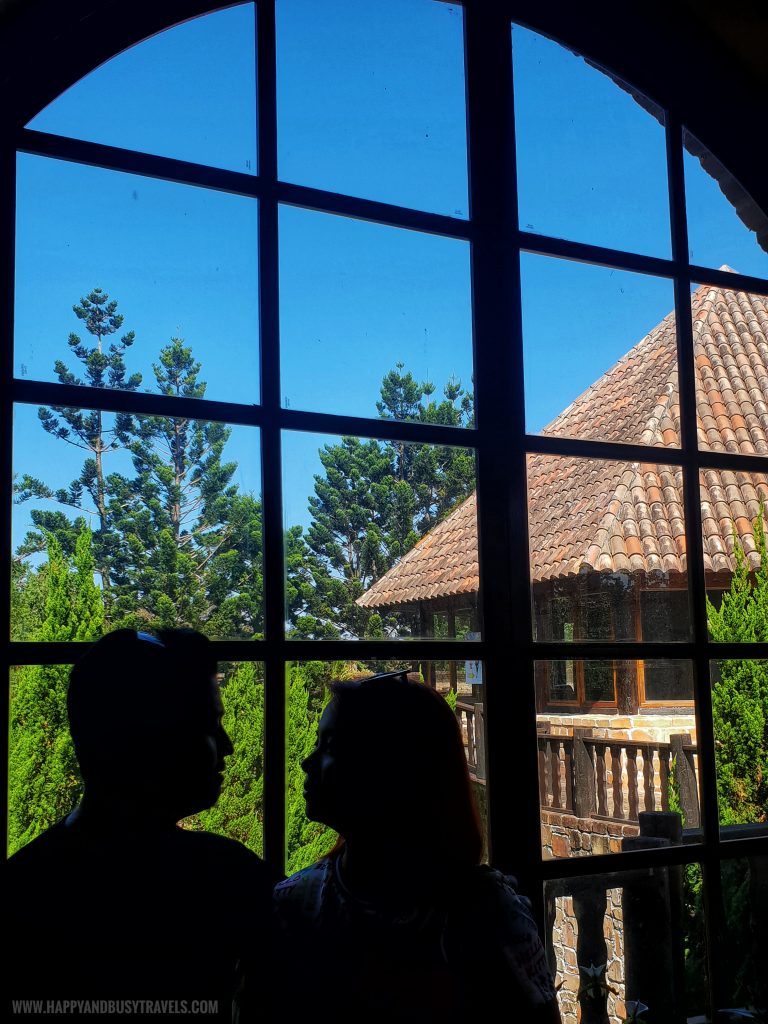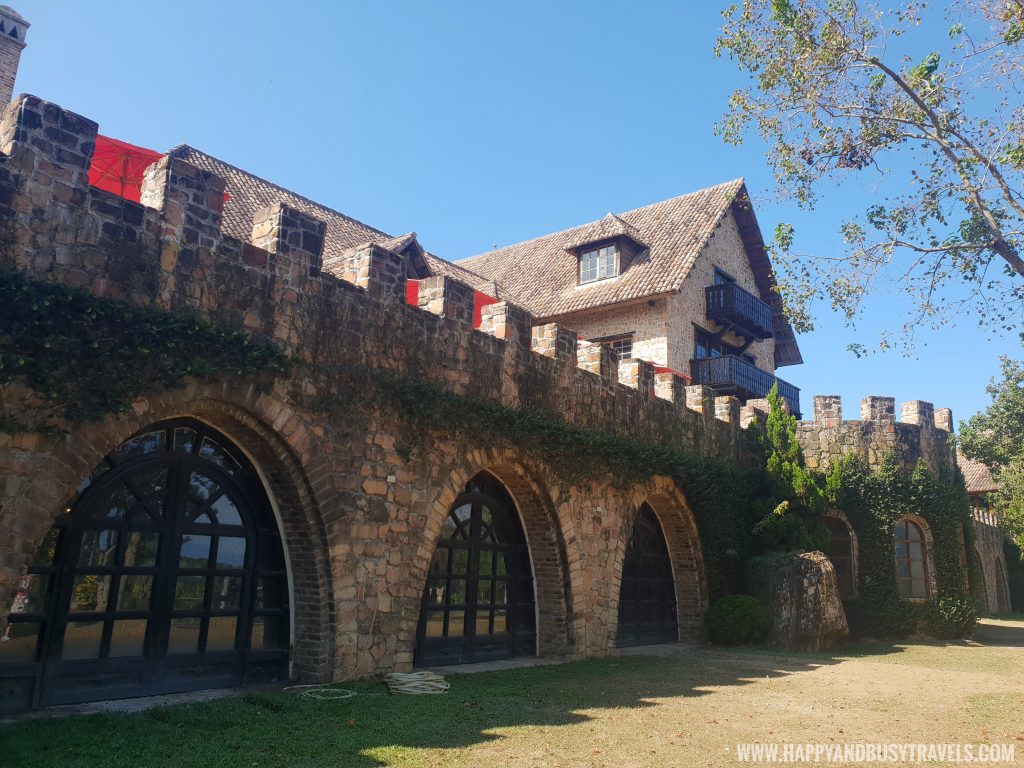 Lookout (No. 10)
We saw this lookout just right outside the restaurant.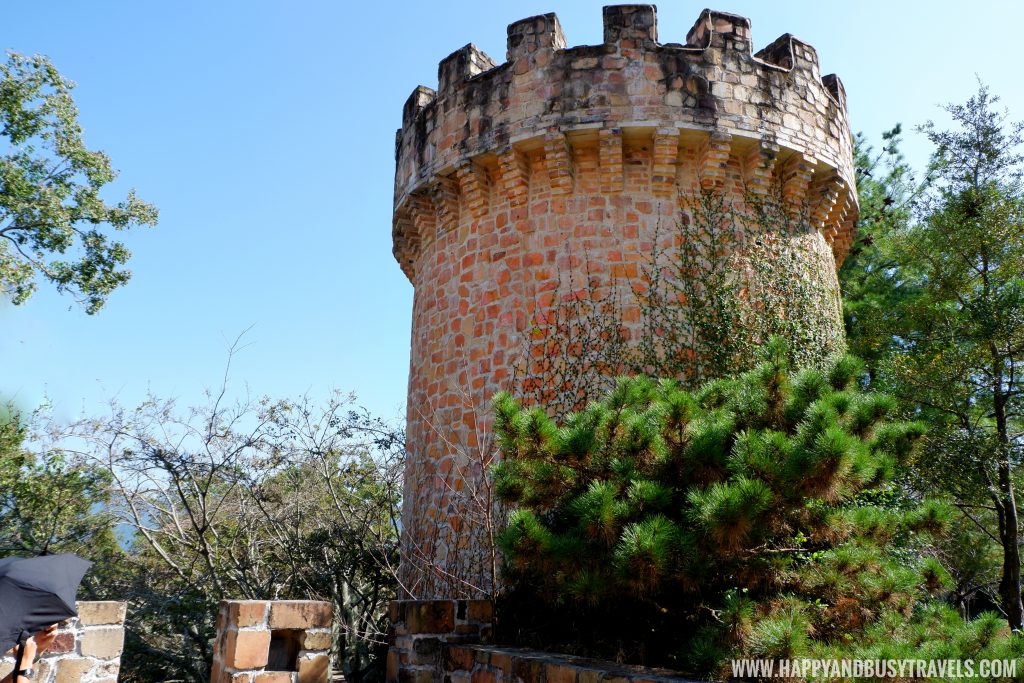 We went inside and saw the staircase.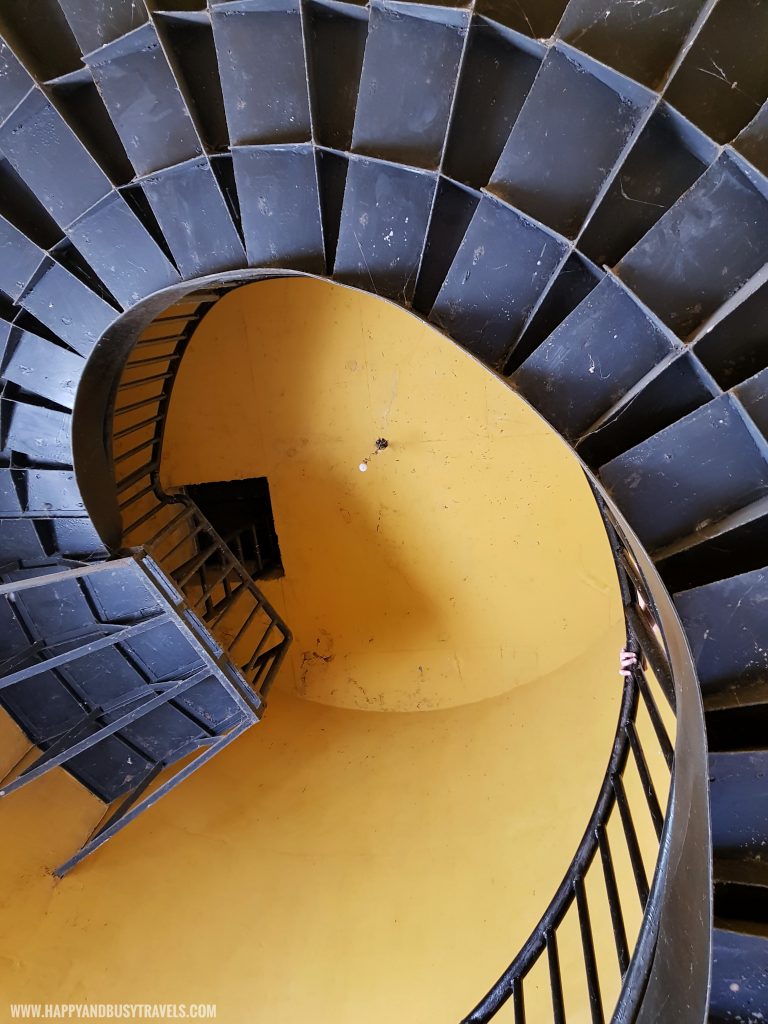 Wedding Lounge (No. 31)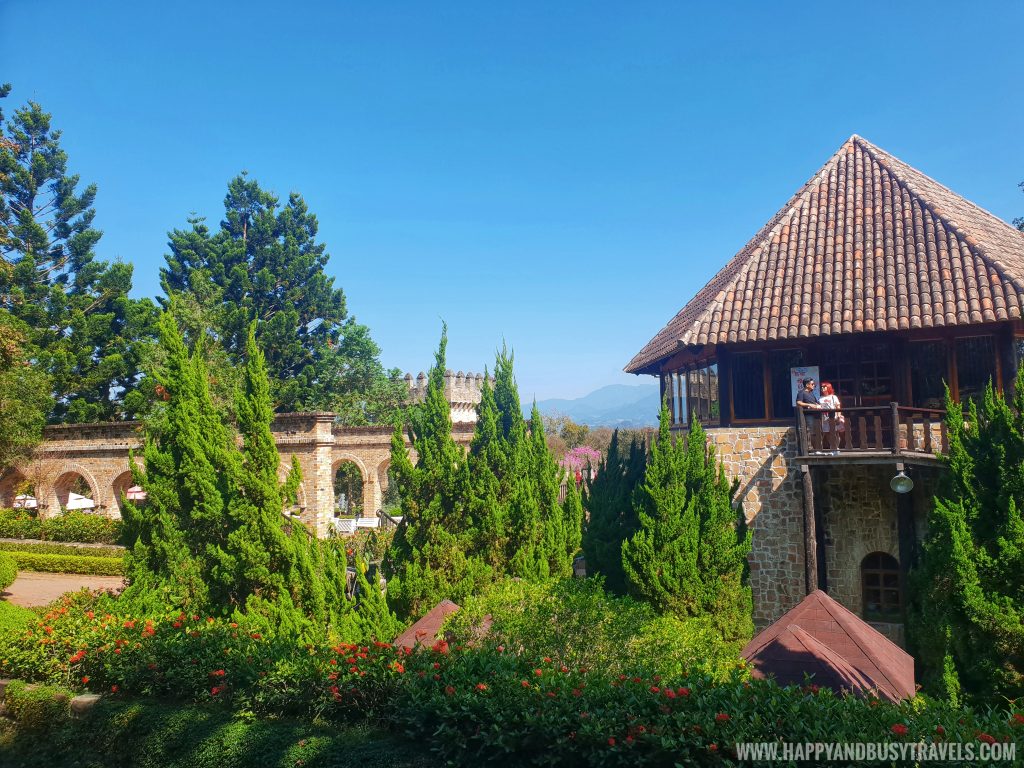 The Garden Outside the Restaurant
After going out the restaurant and the lookout, we saw another nice garden.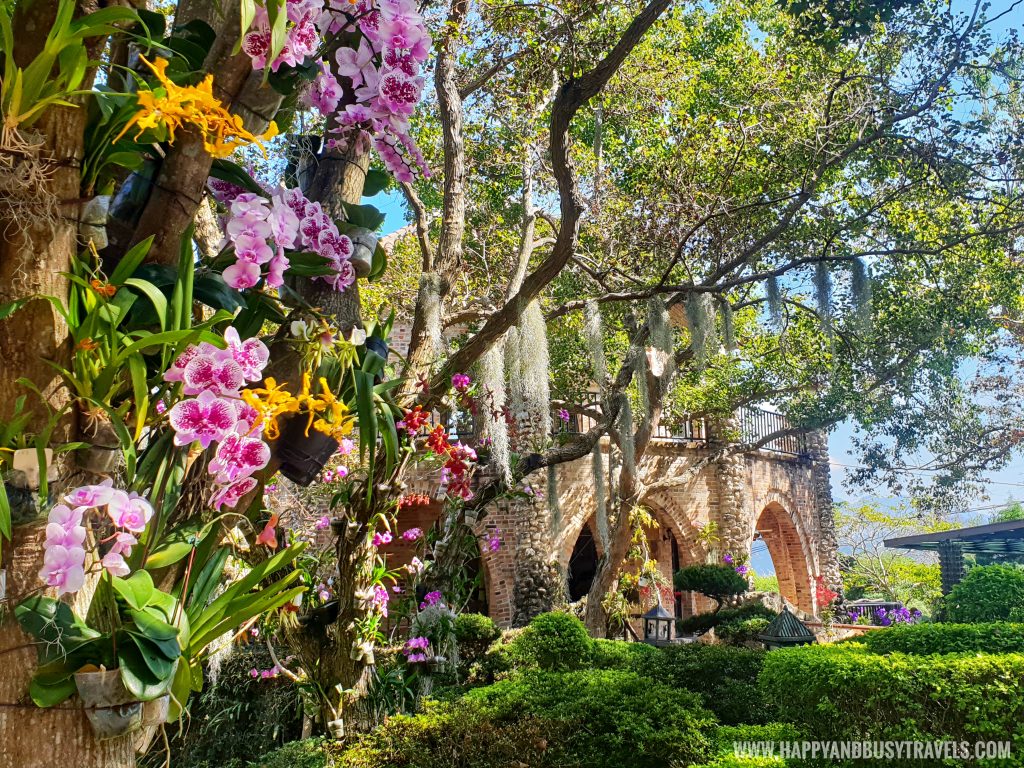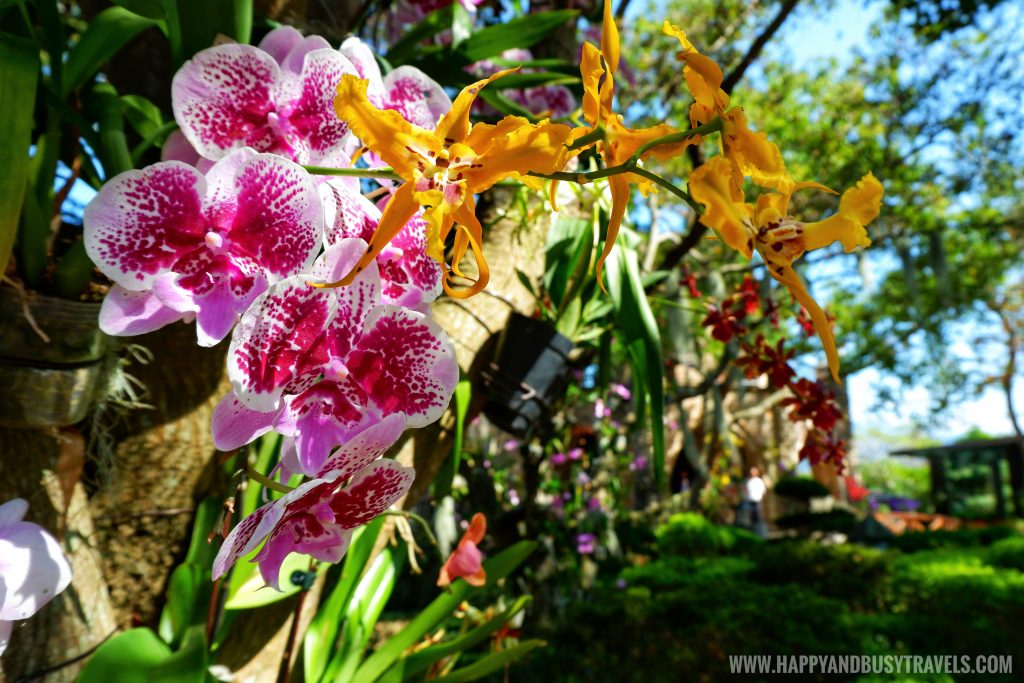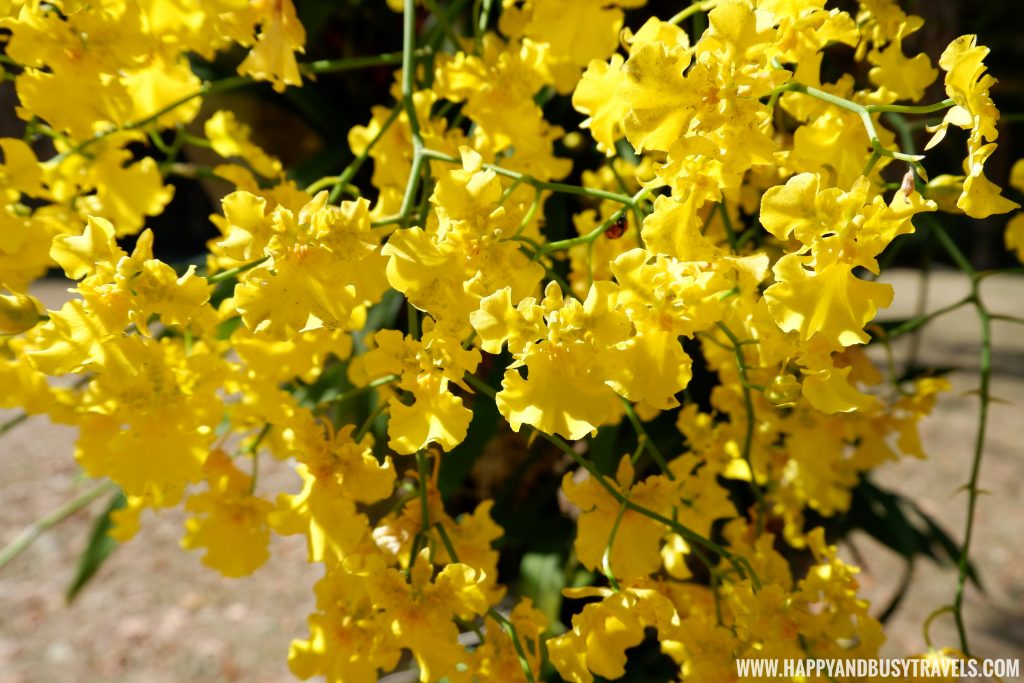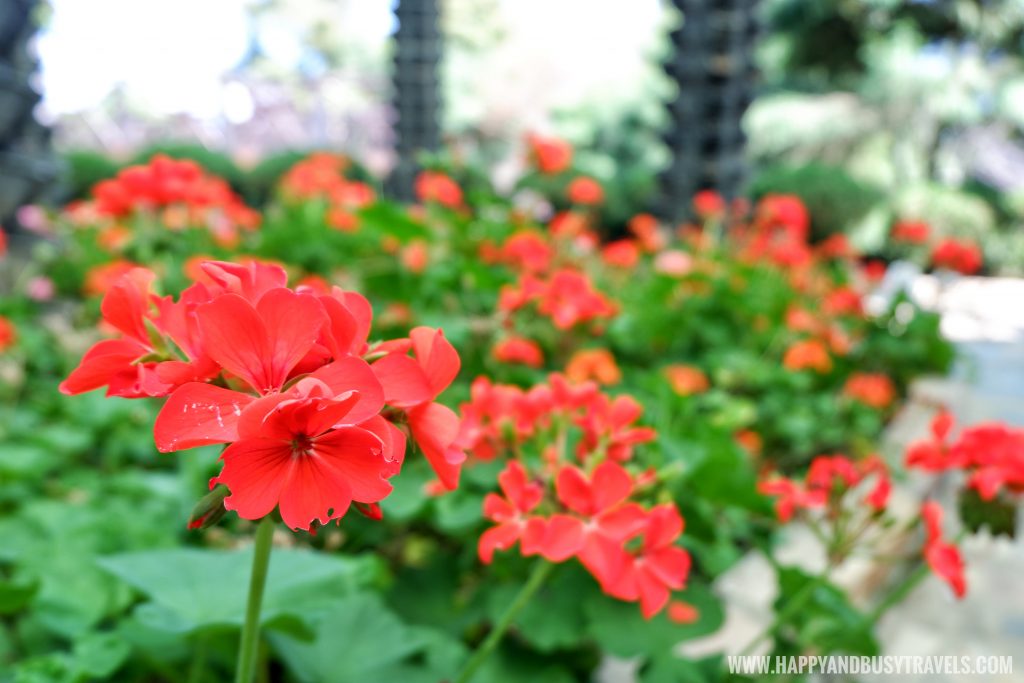 Roman Arch Column Fountain (No. 12)
Just right at the back of the castle, the Roman Arch Column Fountain is one of the last spots that we visited.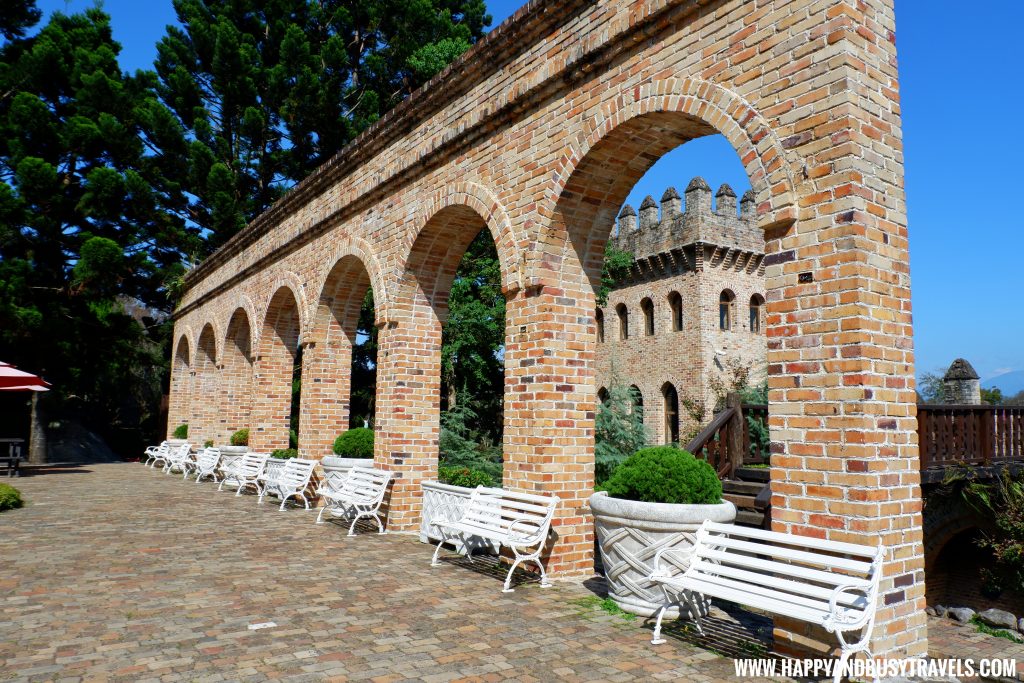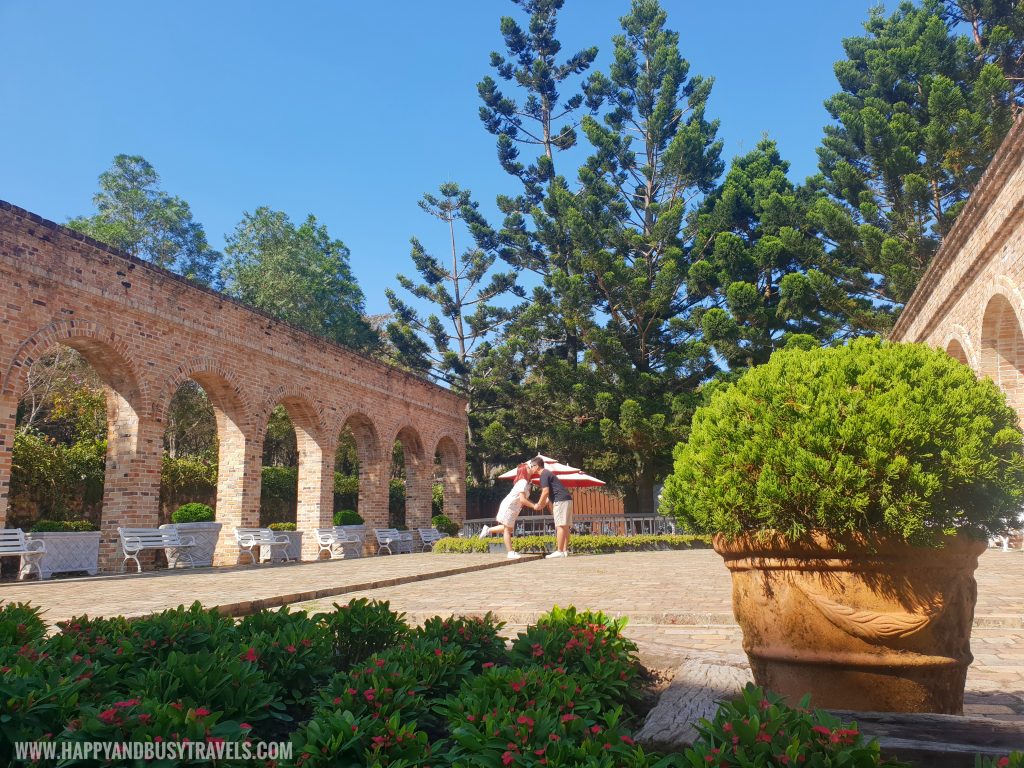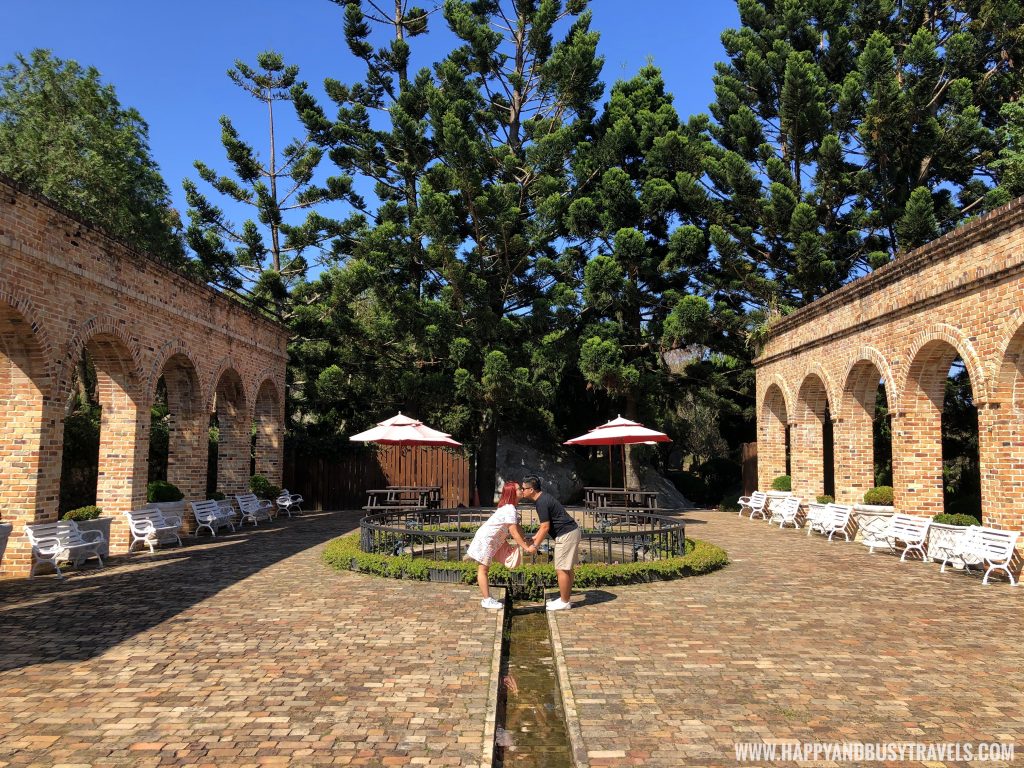 More Pictures – Xinshe Castle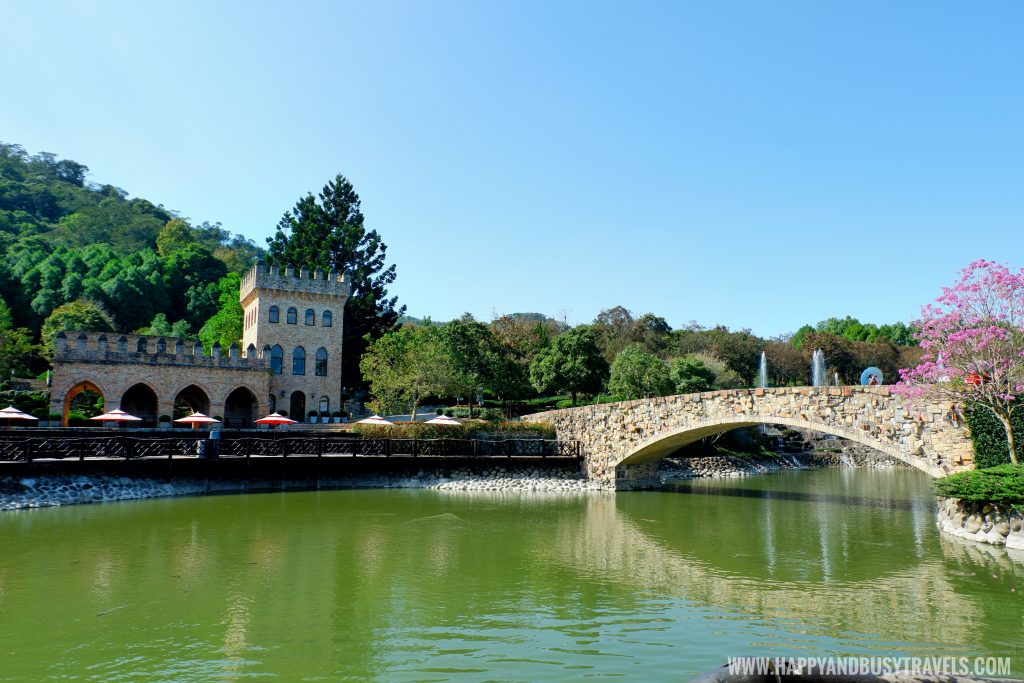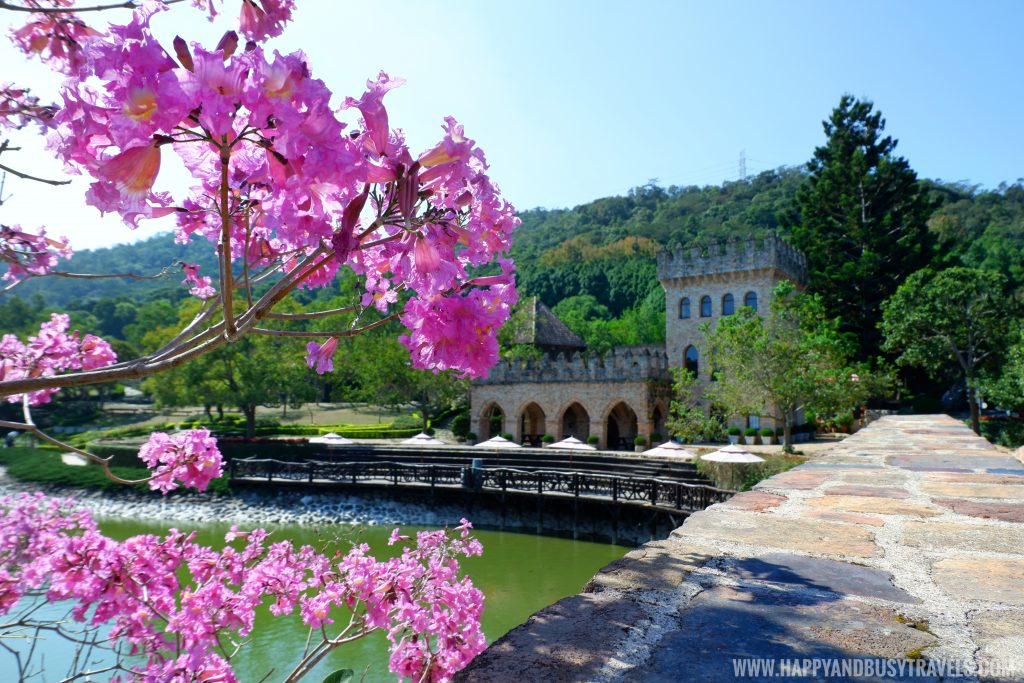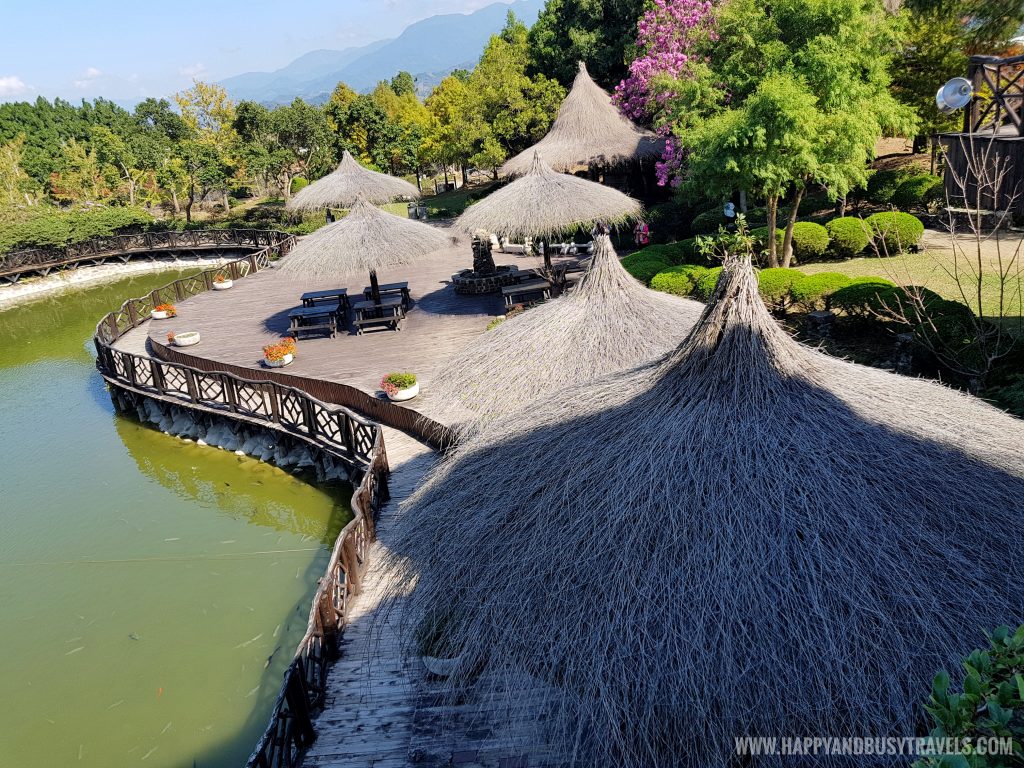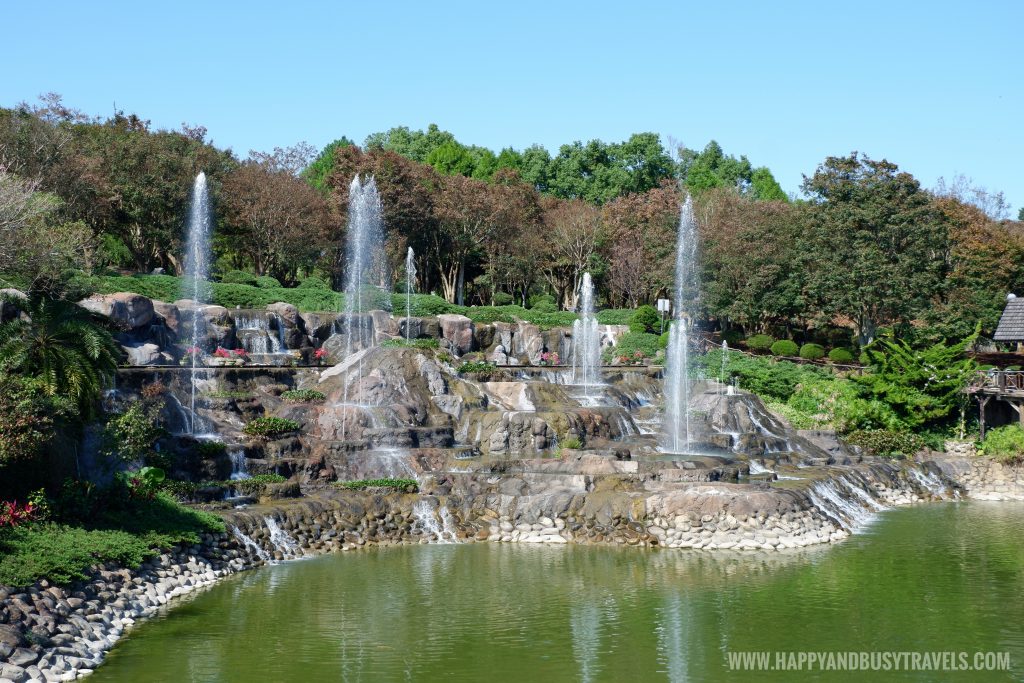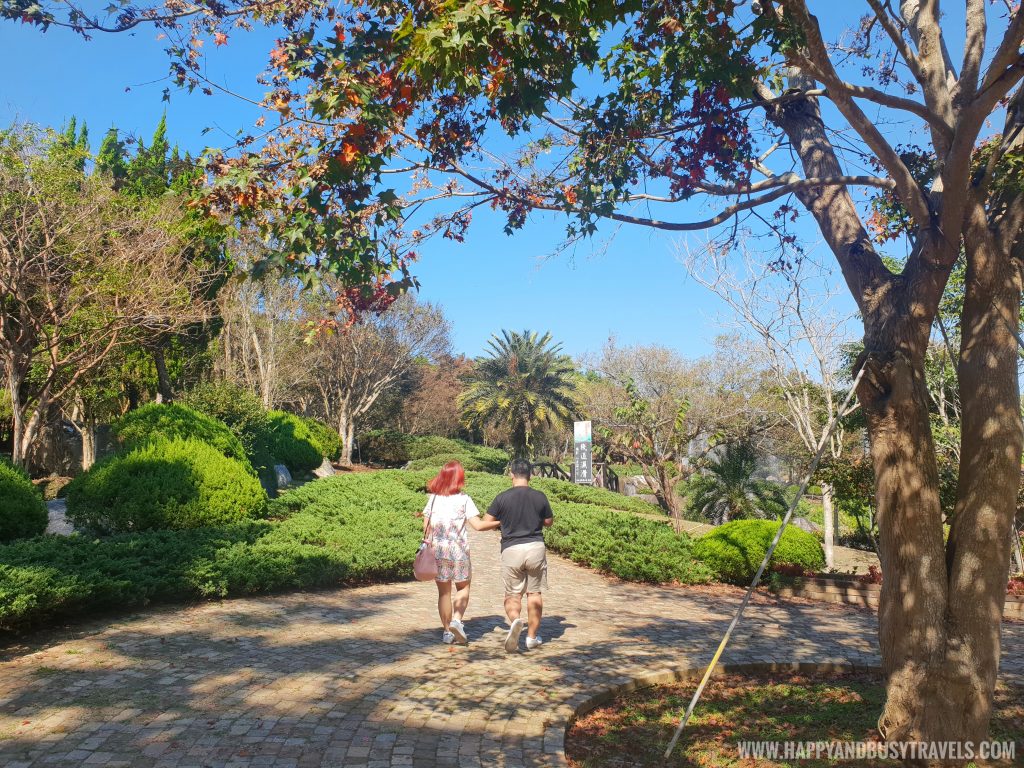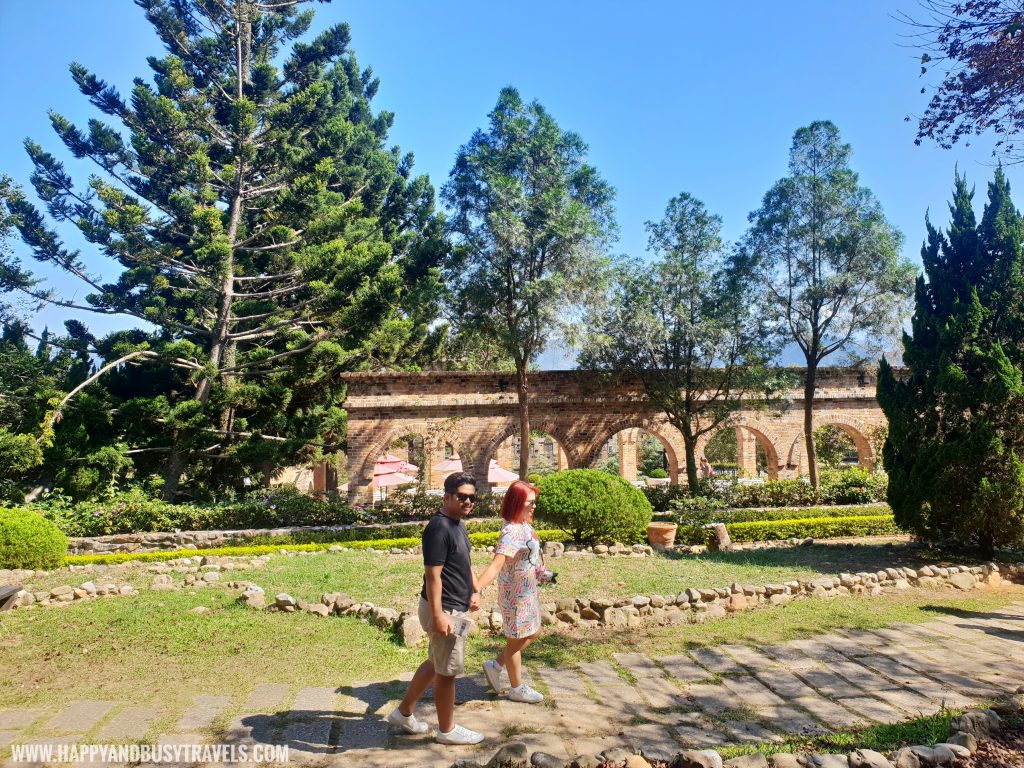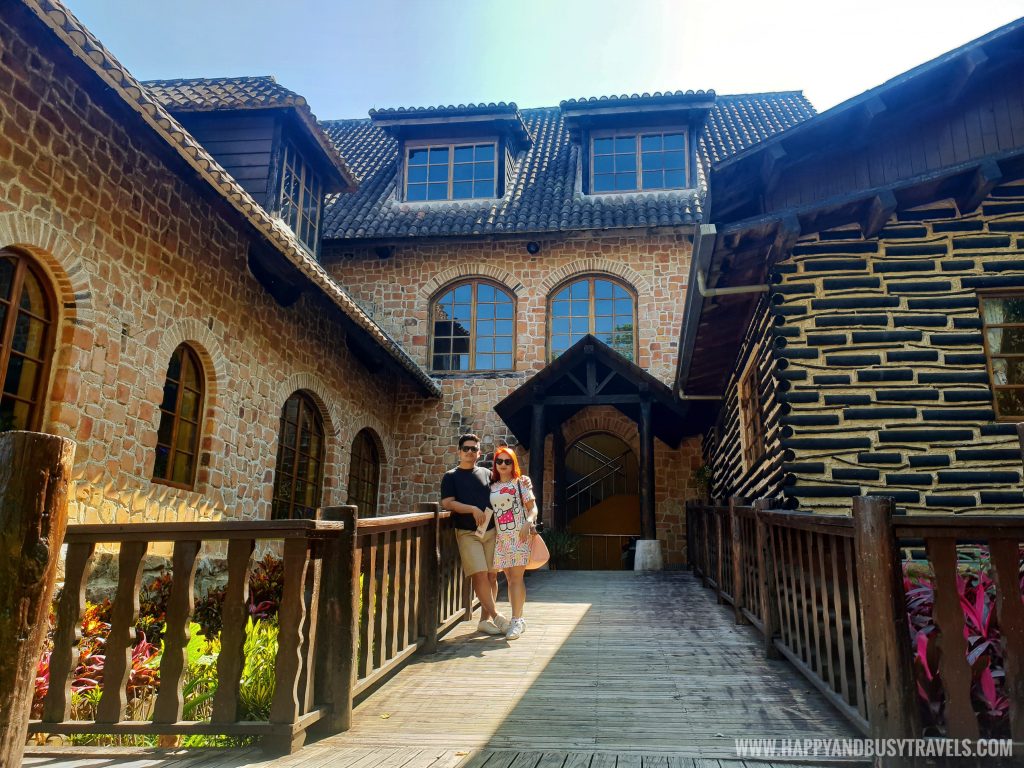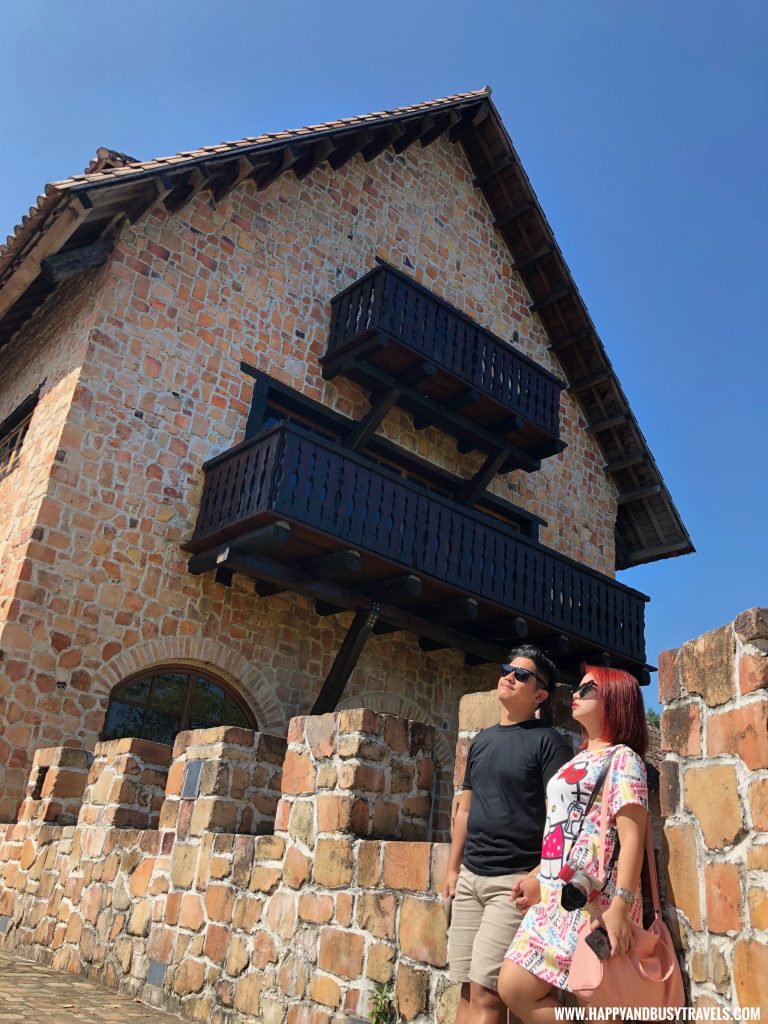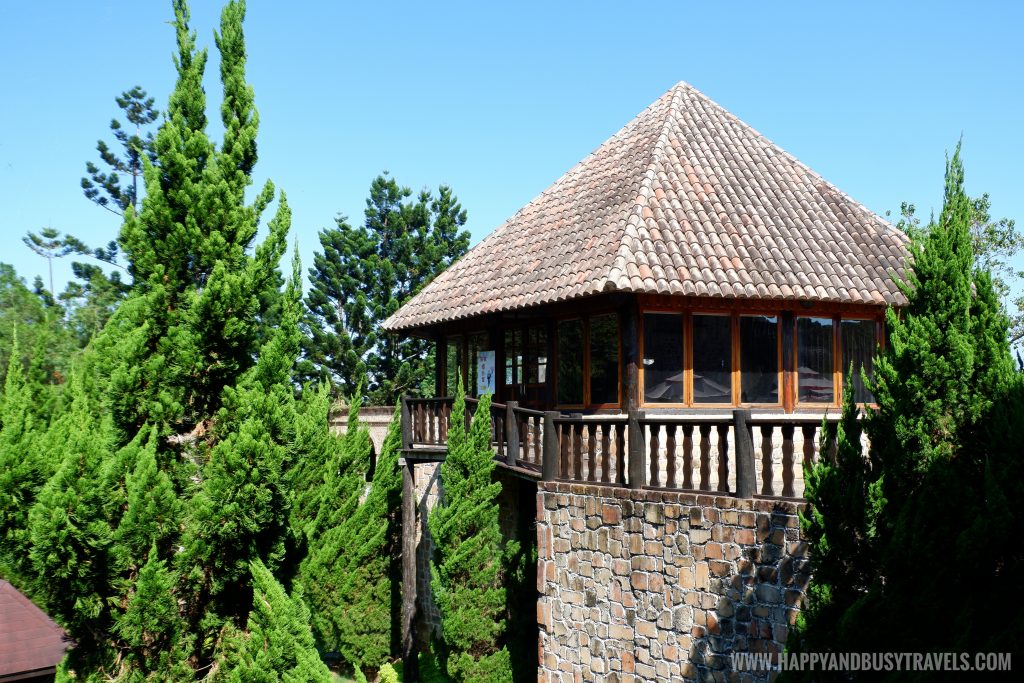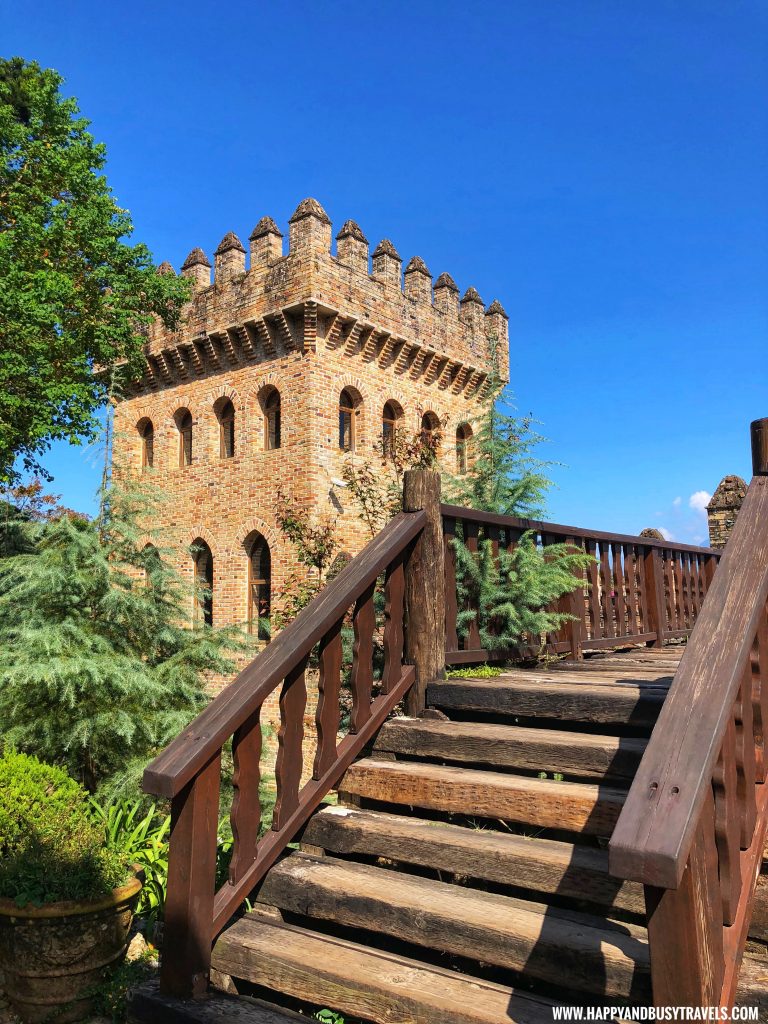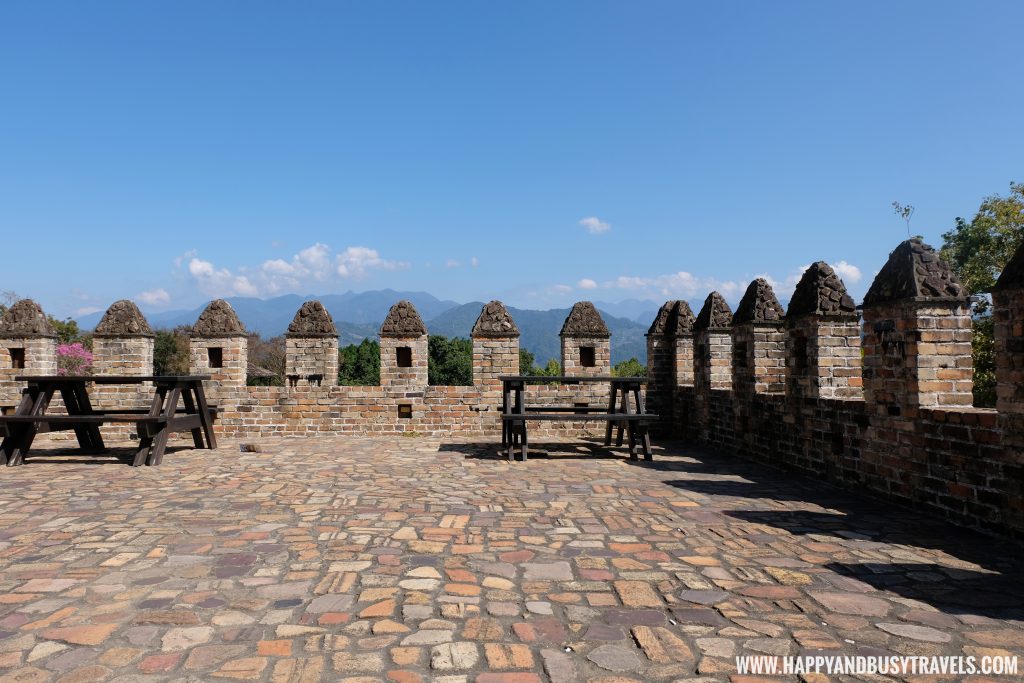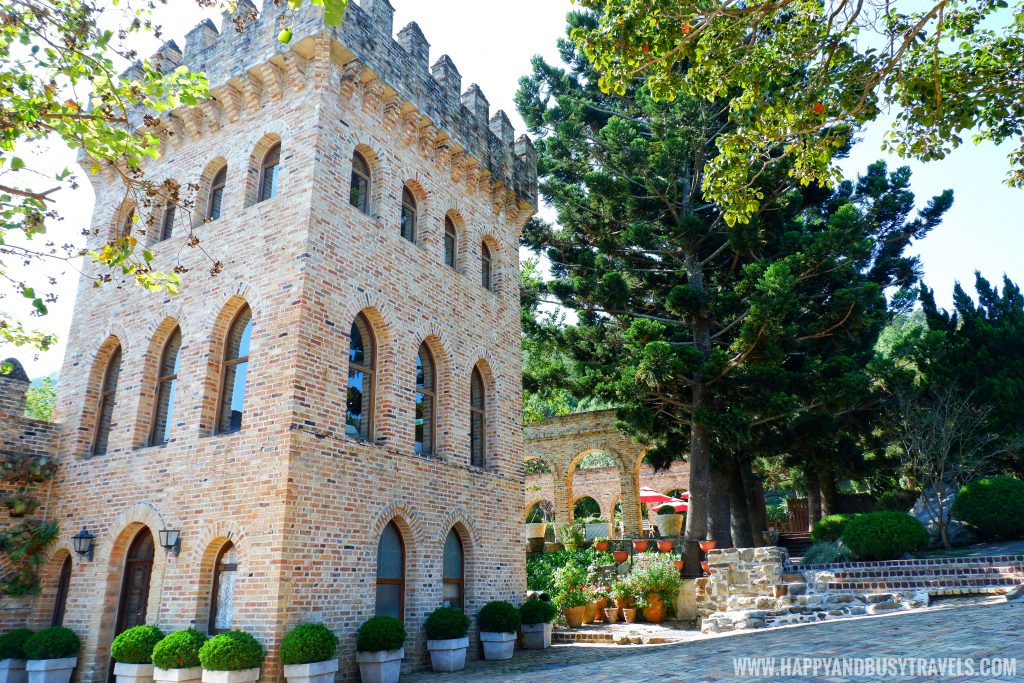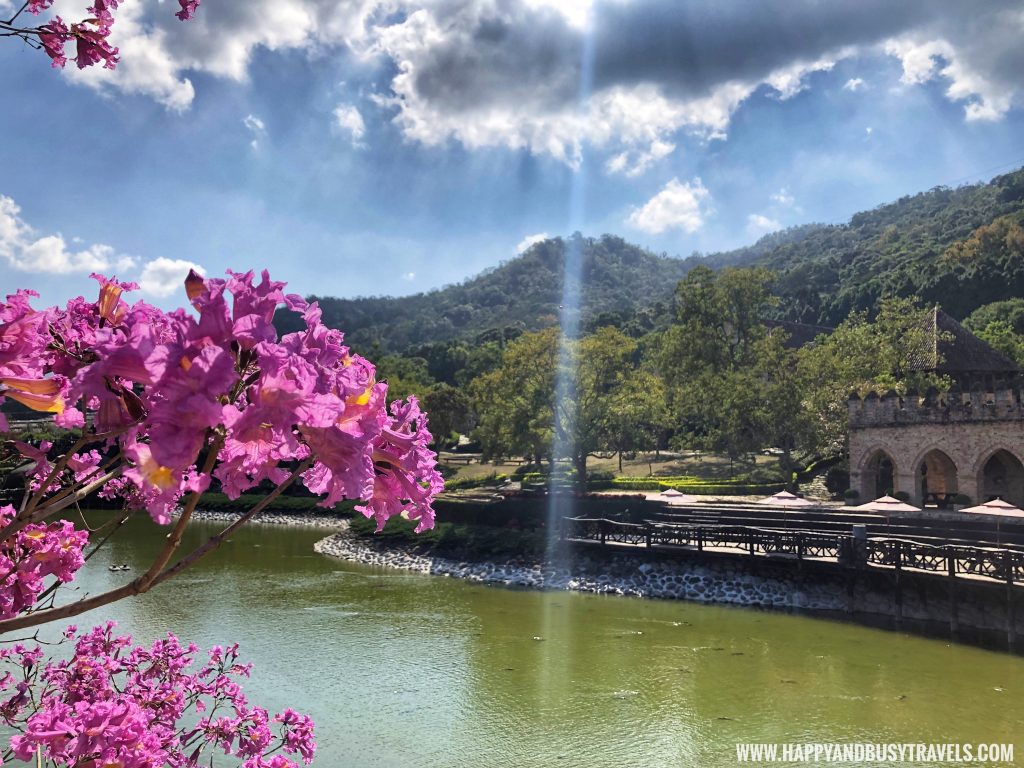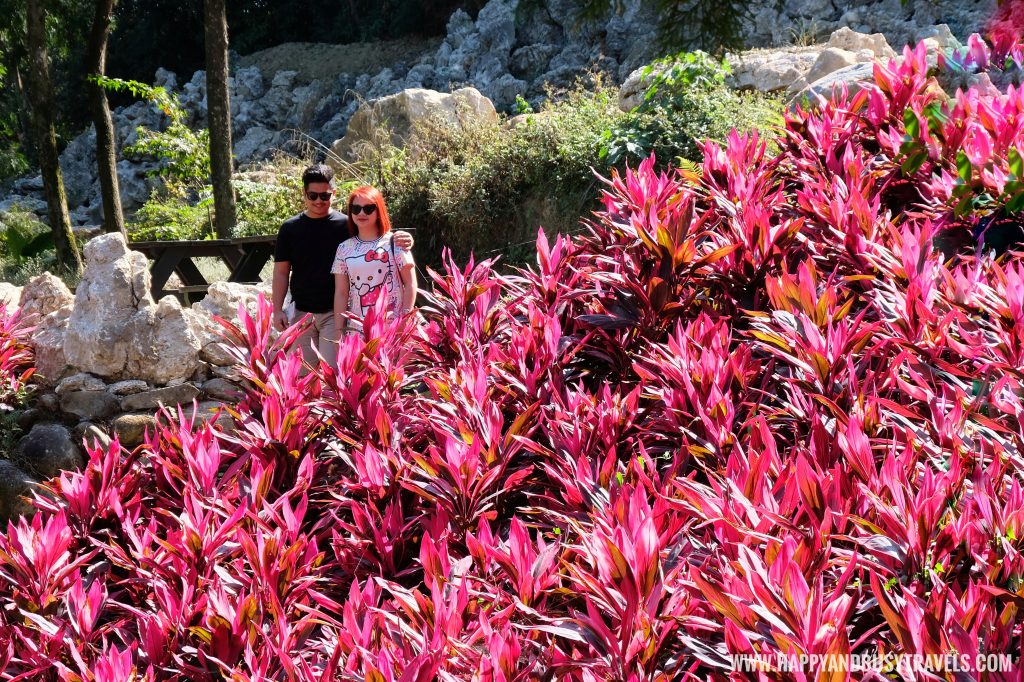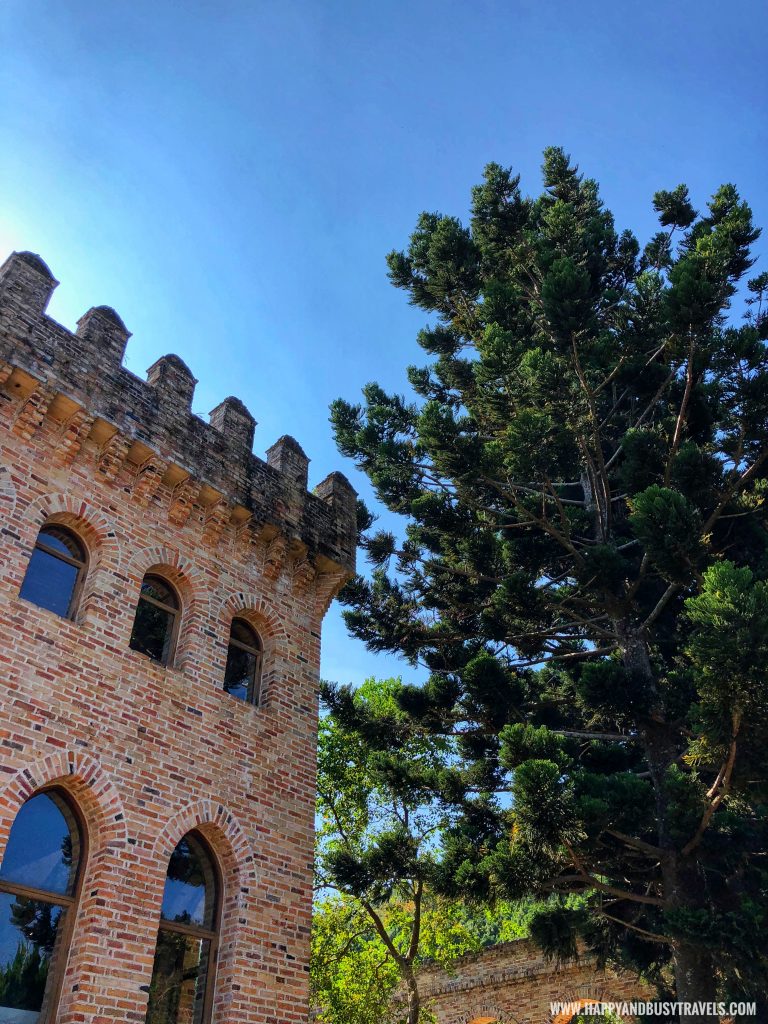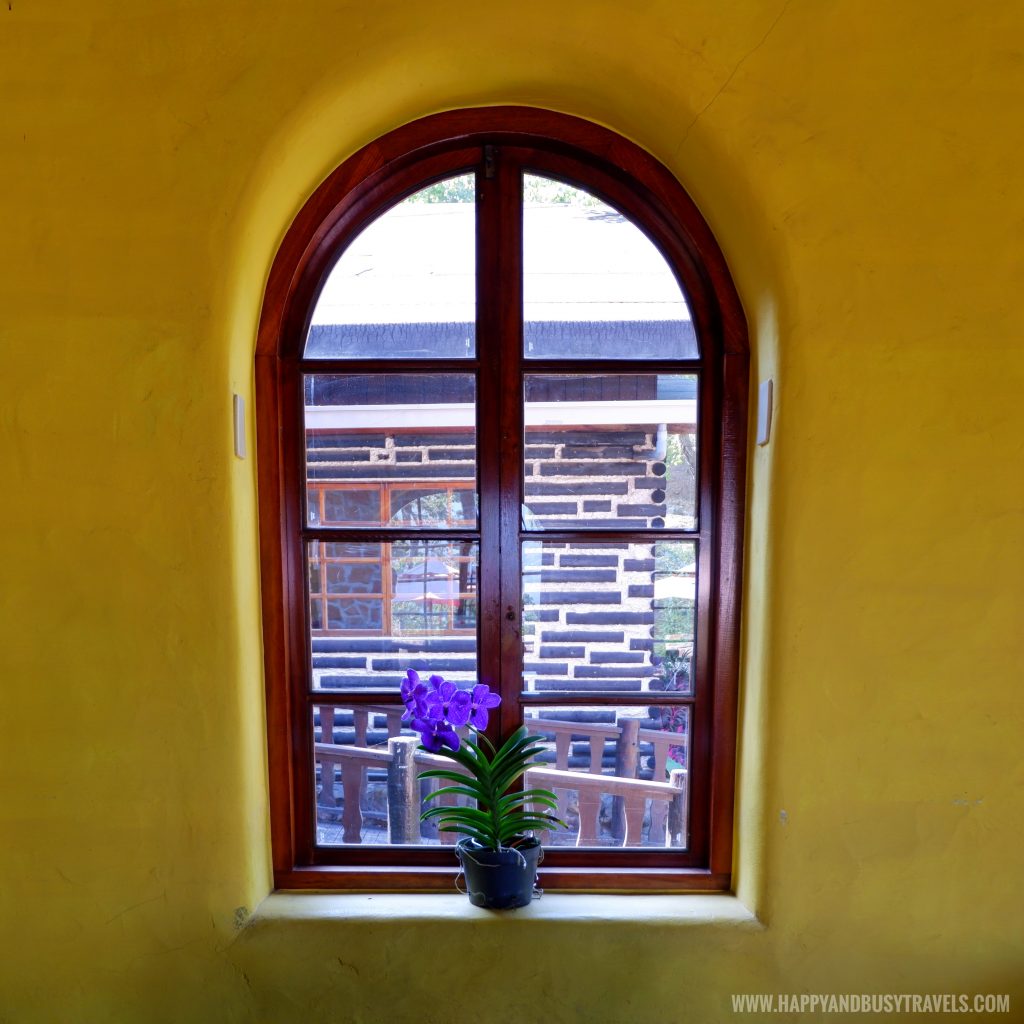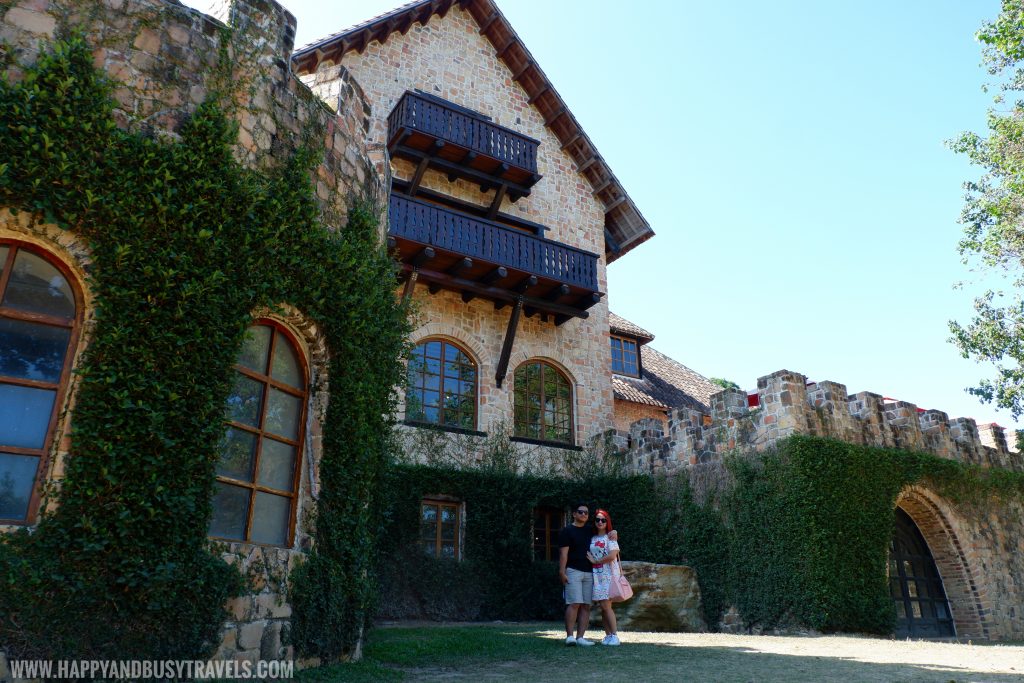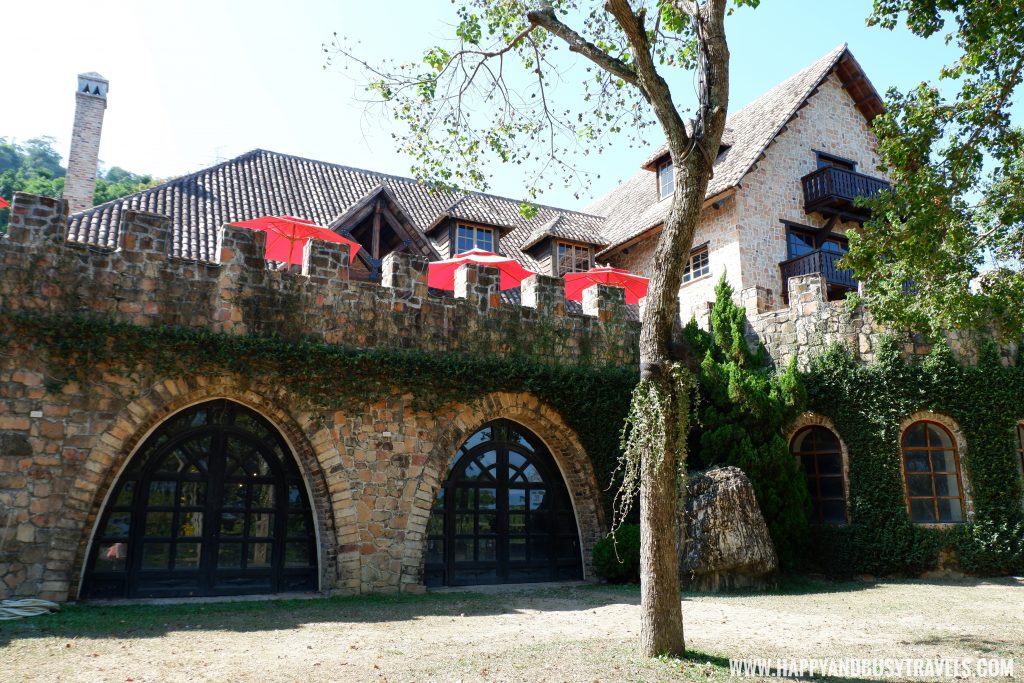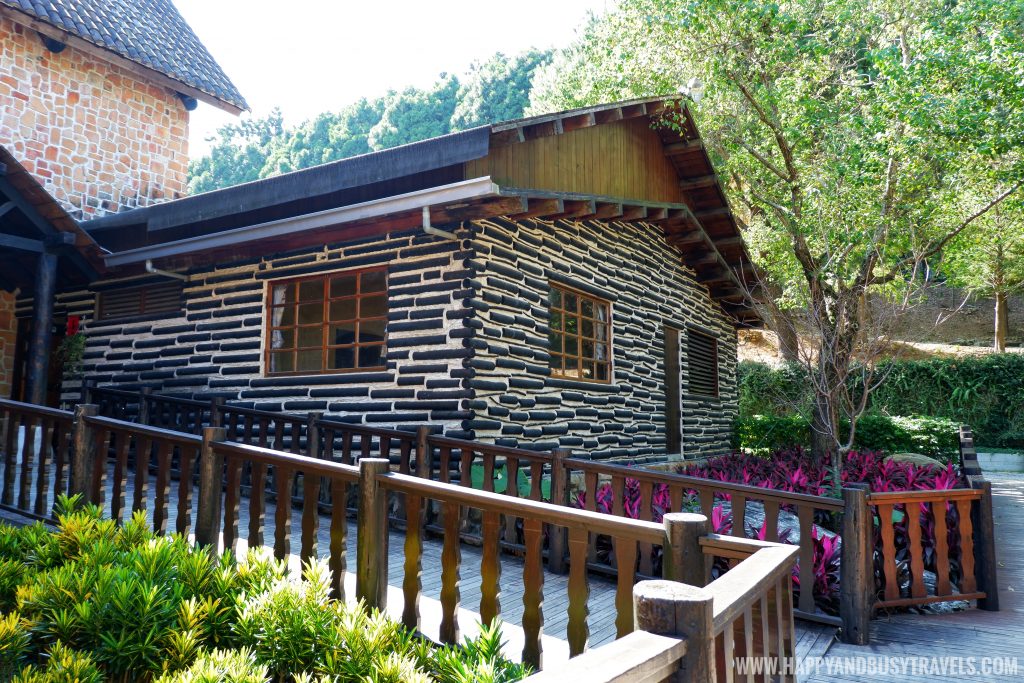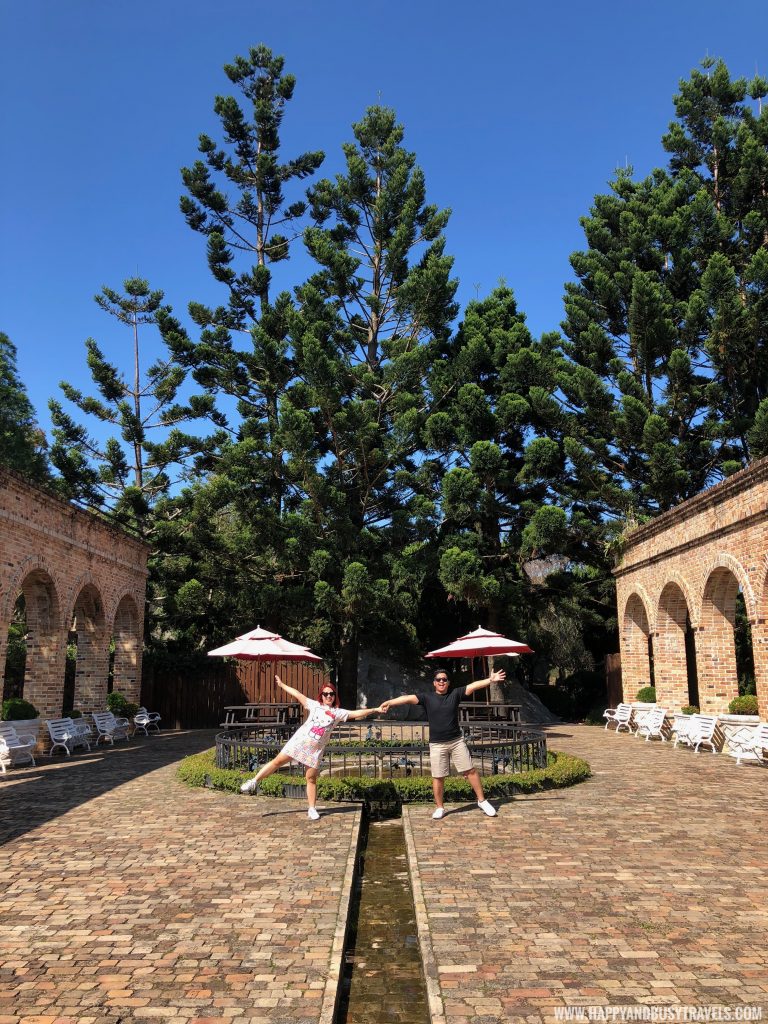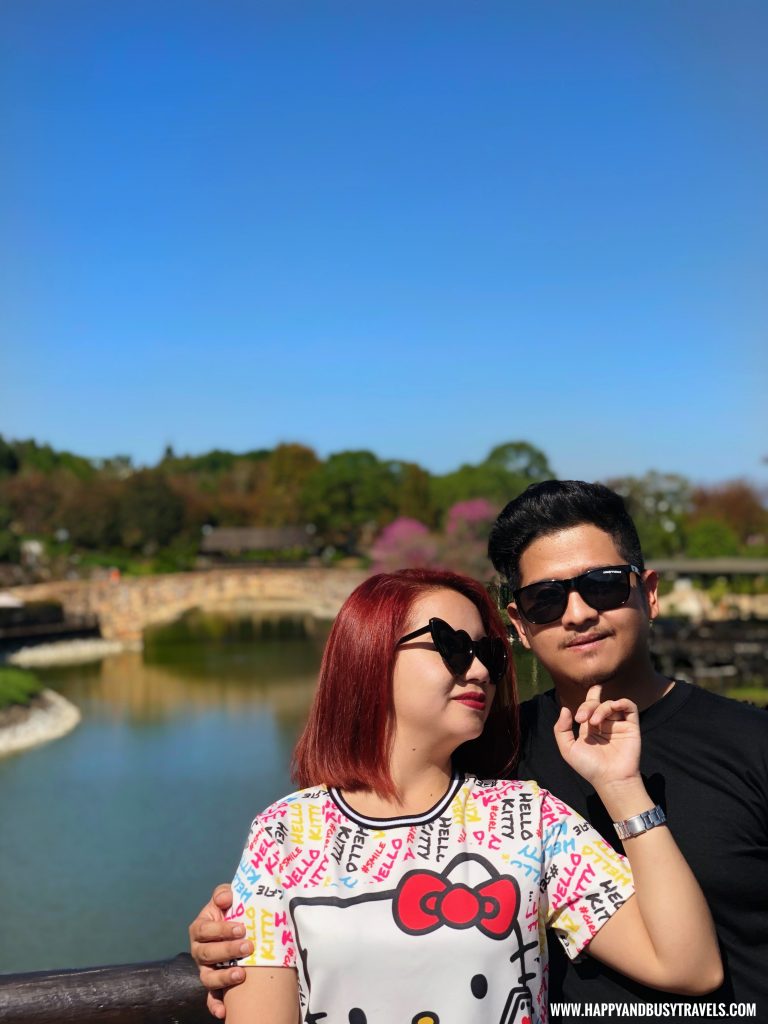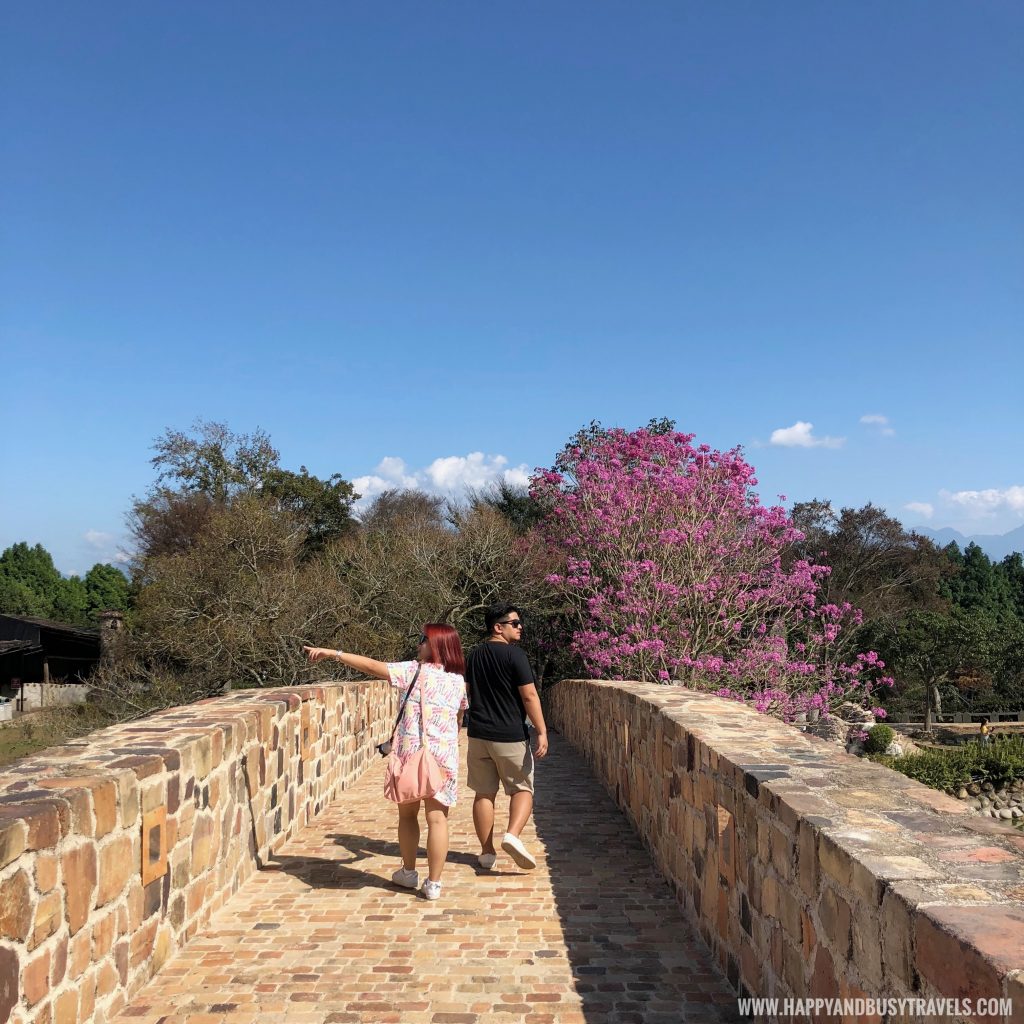 Happy and Busy Travels' Smileys for Xinshe Castle
Location 


We easily located the castle because we used the services of  Ownrides, if we just go there with ourselves, we might be a little bit tired.
Ambiance


The boys enjoyed it hahah we went here instead of the sea of flowers. They said it was the best decision we made. Hahaha oh well boys do not like flowers that much hahaha.
Value for money 

It is a bit pricey compared to other tourist spots, but the place is well maintained and you won't be sorry for spending some cash in visiting the area.
Fun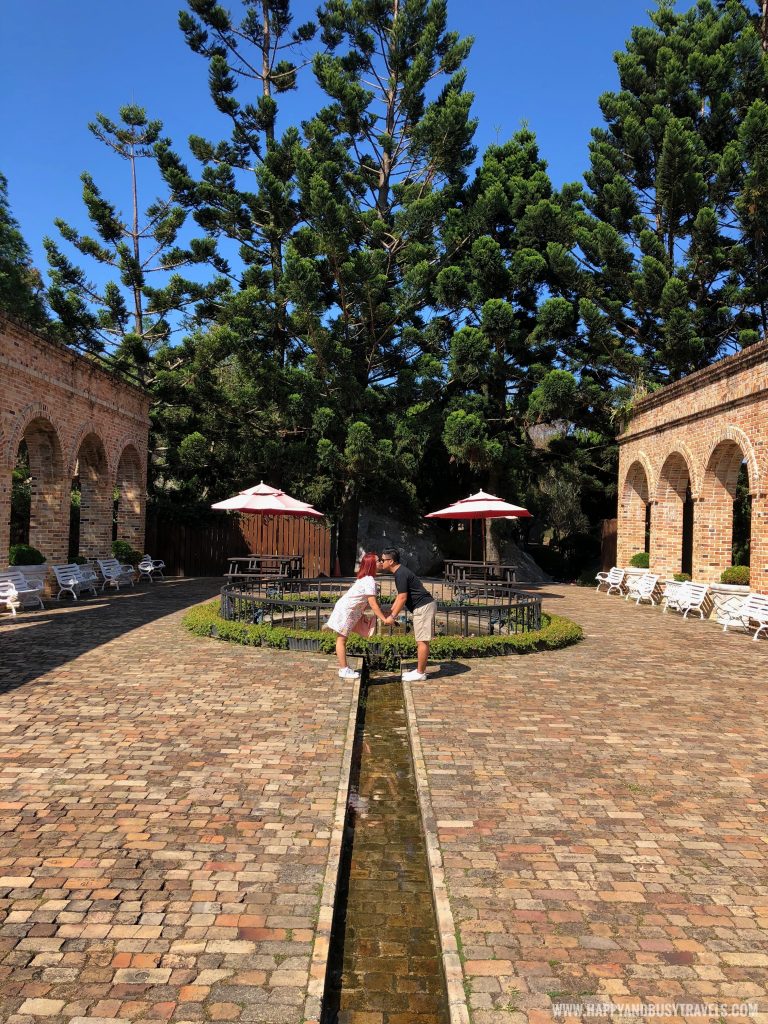 More exciting tourist spots review at: https://happyandbusytravels.com/category/landmarks/
Happy and Busy would like to thank our friends
Kel Sarabia of Daylight Wanderers – Happy's bestfriend, he provided some of the photos.
Viz – Busy's bestfriend for providing some photos