Taipei 101 and Xinyi Wei Xiu Shopping District
In our first day in Taipei Taiwan, of course we did not miss to see Taipei 101 and the Xinyi Wei Xiu Shopping District. Taipei 101 was once the tallest building in the world, and it was built to withstand typhoons and earthquakes.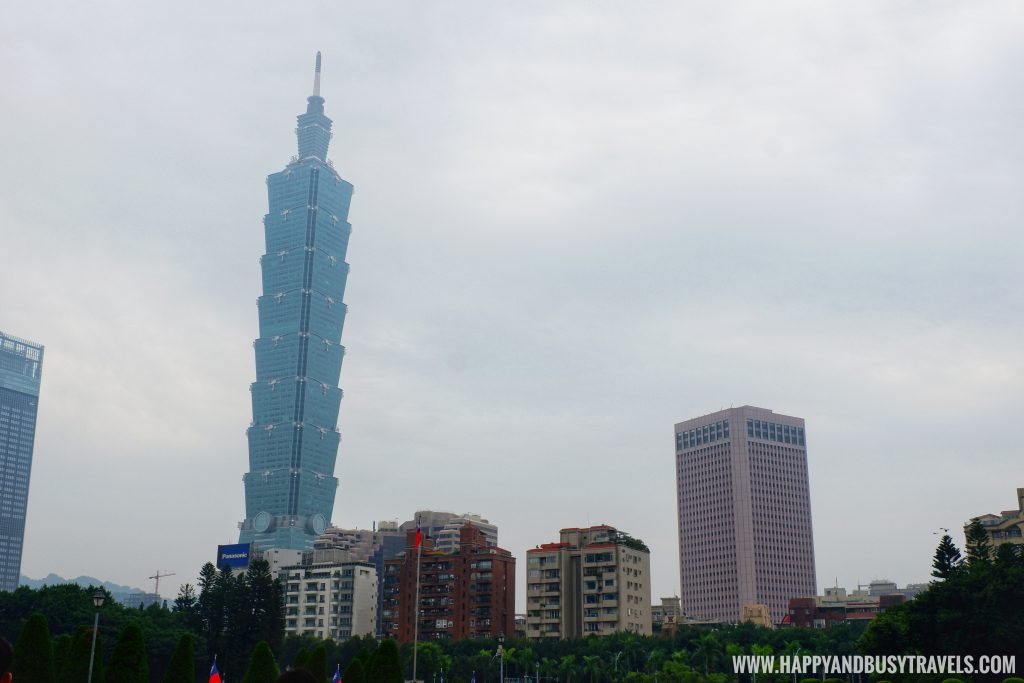 Other Information
Observatory Deck: Operating Hours: 9:00 AM – 10:00 PM
Mall hours: 10:00 AM – 10:00 PM
Time spent: shopping district – 30 mins; Taipei 101 – 10 mins
Taipei101 Observatory Deck
Price: NT$ 600
KLOOK Price
: Php 505 (NT$ 299)
We did not buy the observatory tickets because we just planned to go around the building and the shopping district. It will also take time to go to the observatory. But if you want to go to the observatory, you can buy your discounted tickets here: CLICK HERE
How to Get Here?
Address: No. 7, Section 5, Xinyi Road, Xinyi District, Taipei City, Taiwan 111
Google Maps Link: https://goo.gl/maps/F1ry4iMz7XH1mUPq8
Easy! Just take the train specifically the Red line (Xiangshan train) and go down at Taipei 101 station.
Our Journey to Taipei 101 through Xinyi Wei Xiu Shopping District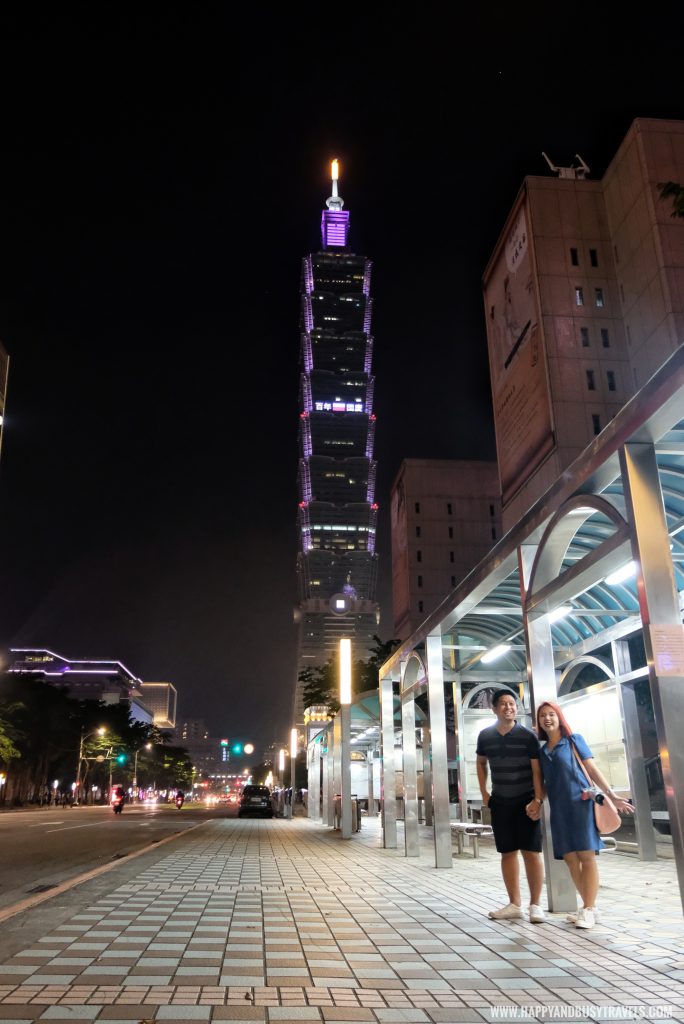 We got off at a different train exit, but it was okay because we got to enjoy the surroundings.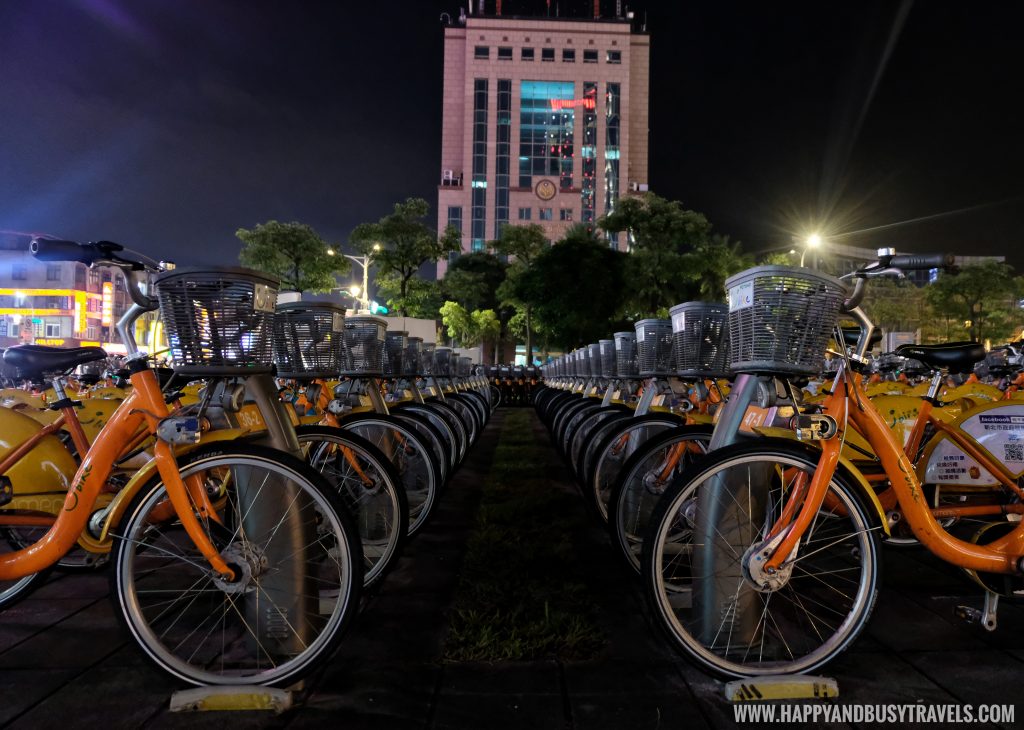 Different Buildings in the Xinyi Wei Xiu Shopping District
As we go towards the tower we saw a lot of good looking buildings. Cool! Busy is an engineer so he really likes to look at these beauty.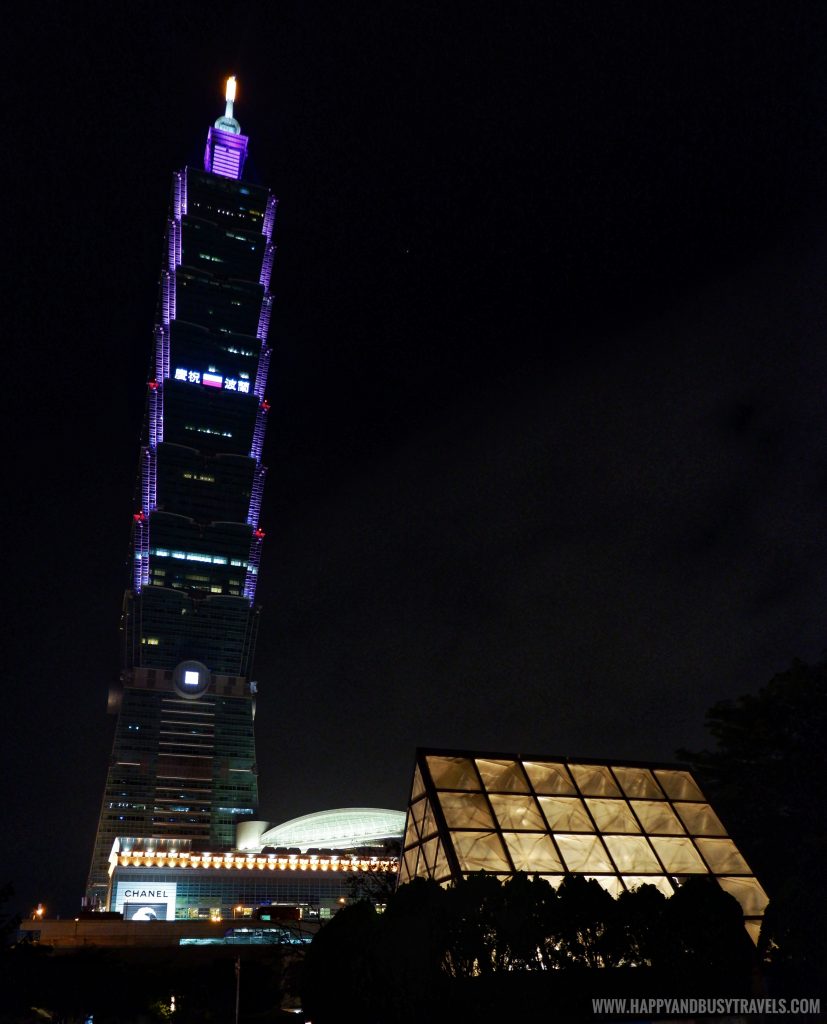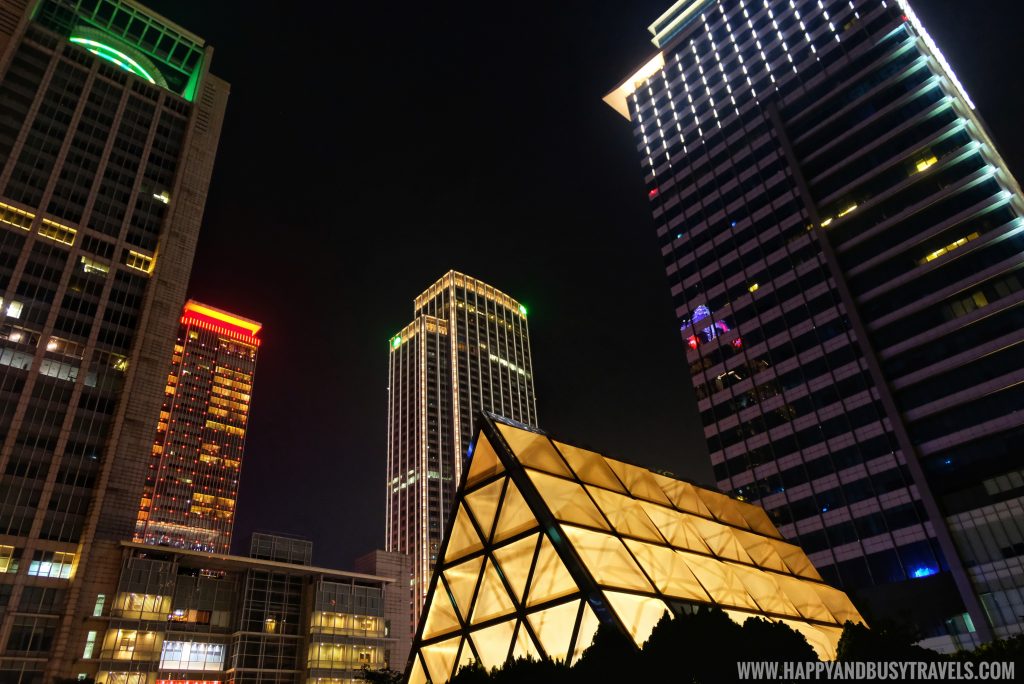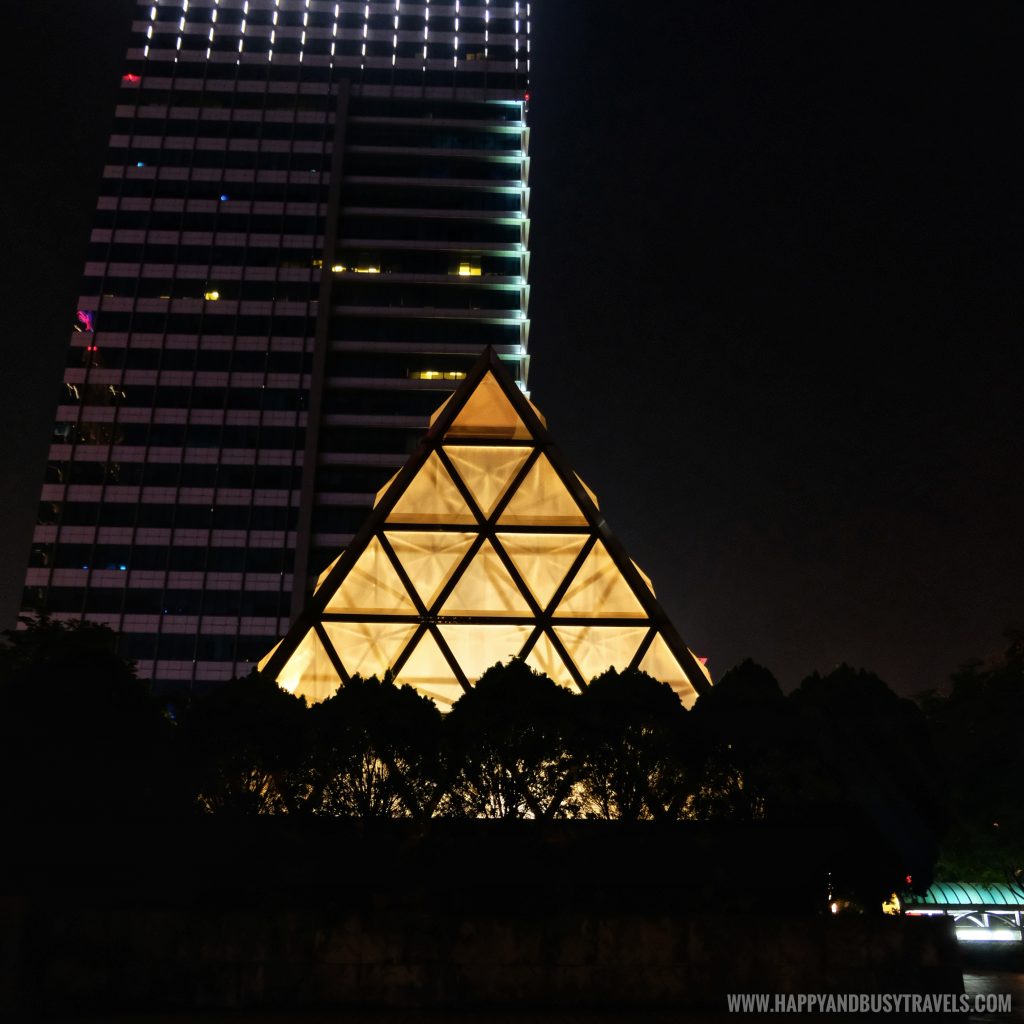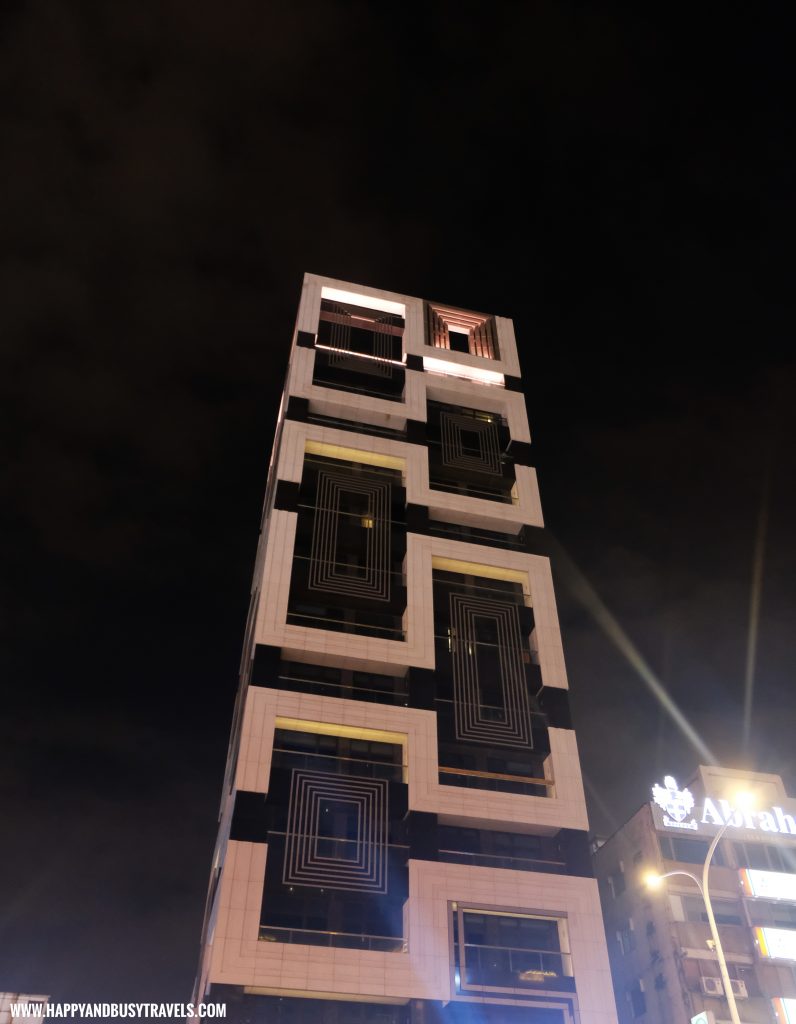 We were very intrigued by the design on this building that we went near it to check it out.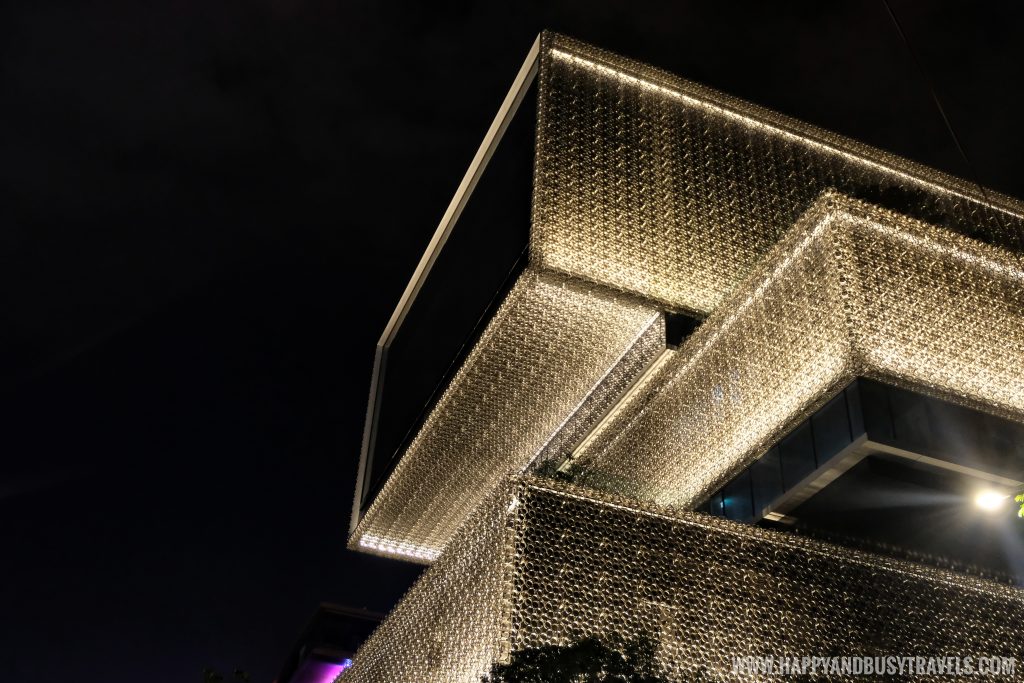 On a closer look, the pattern is made out of curled small sheets of metal.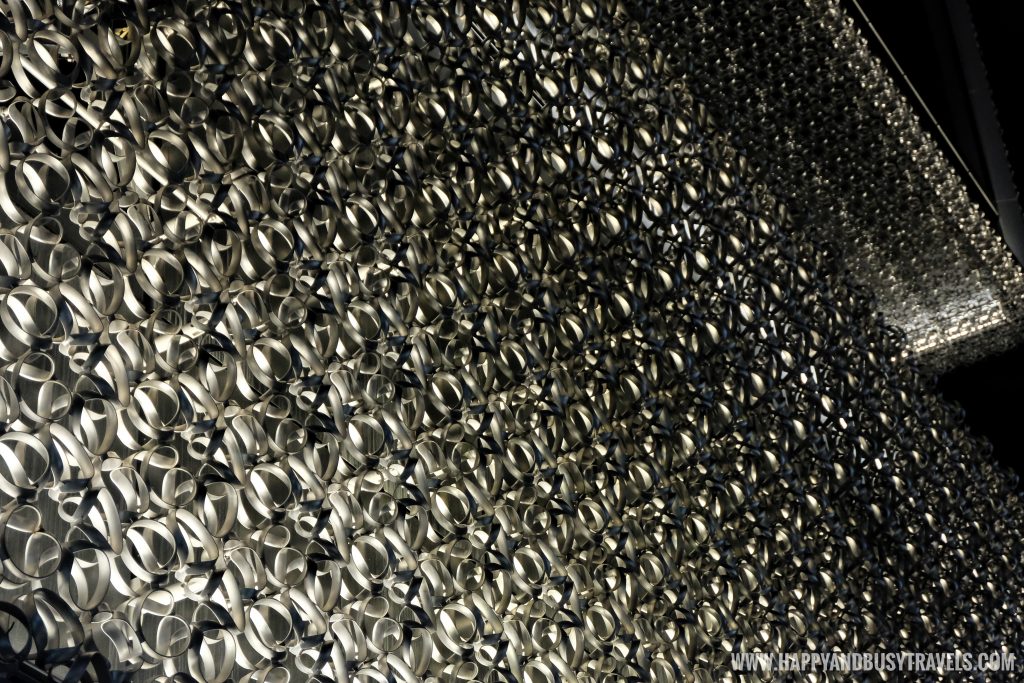 Art Fair through the Xinyi Wei Xiu Shopping District
We were also fortunate that there is an art fair on going during our journey. It's so cool, you'll know that a country is doing well if there are a lot of people who can do art for a living or for a past time.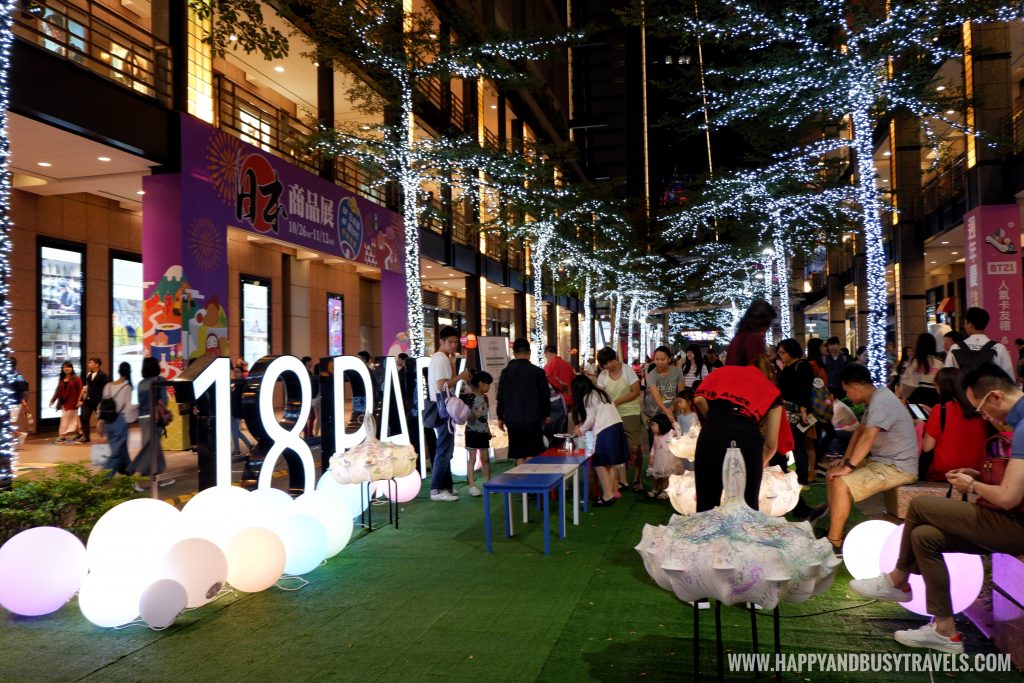 Of course we also took the opportunity to have our pictures taken.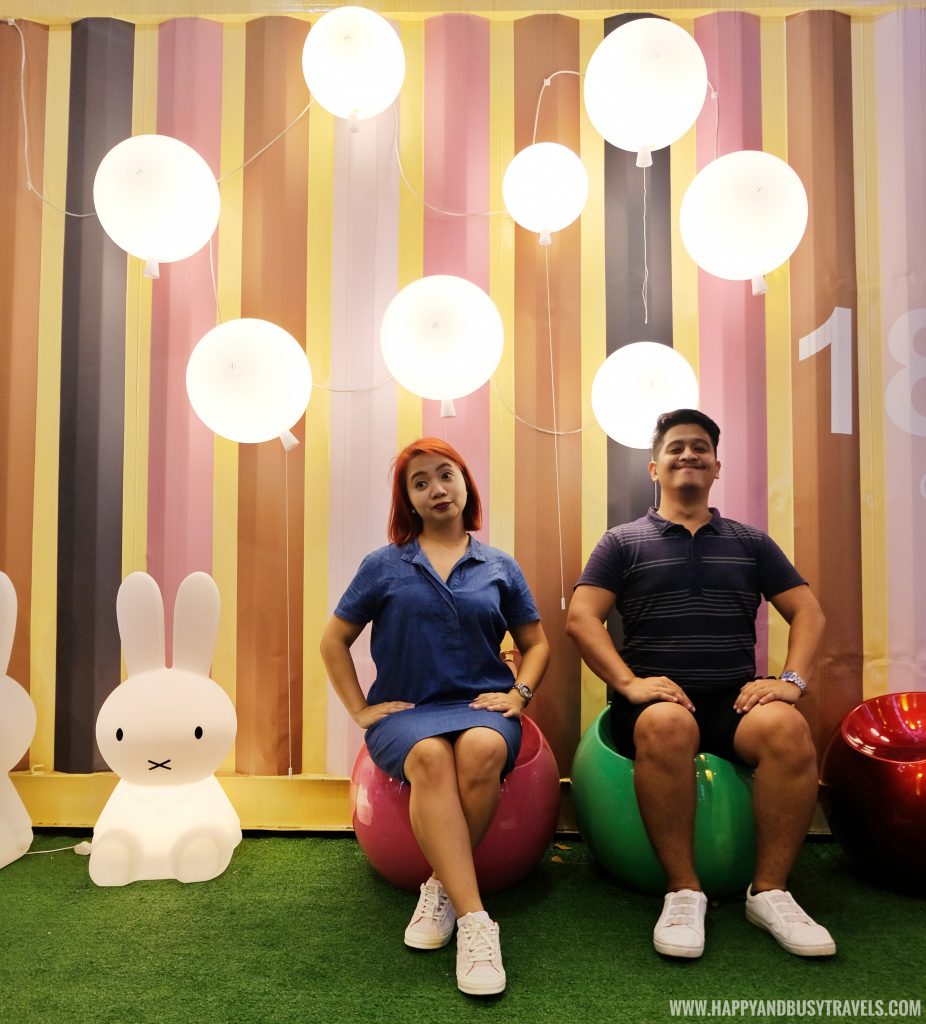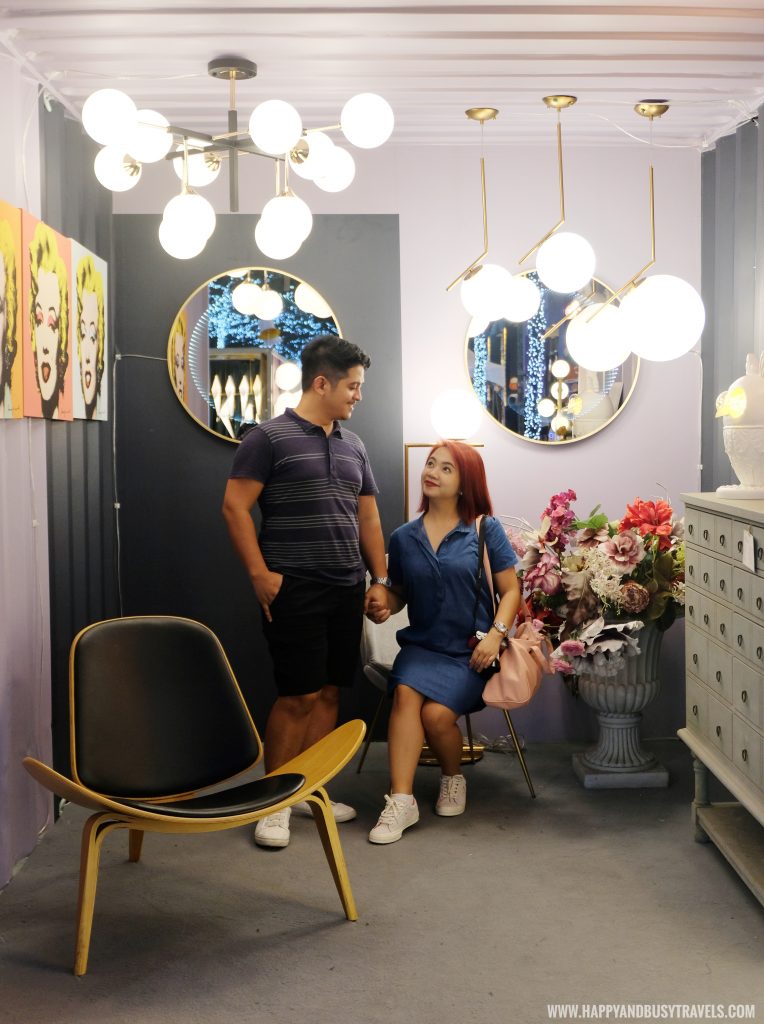 Performers
In the art fair, we also saw some performers.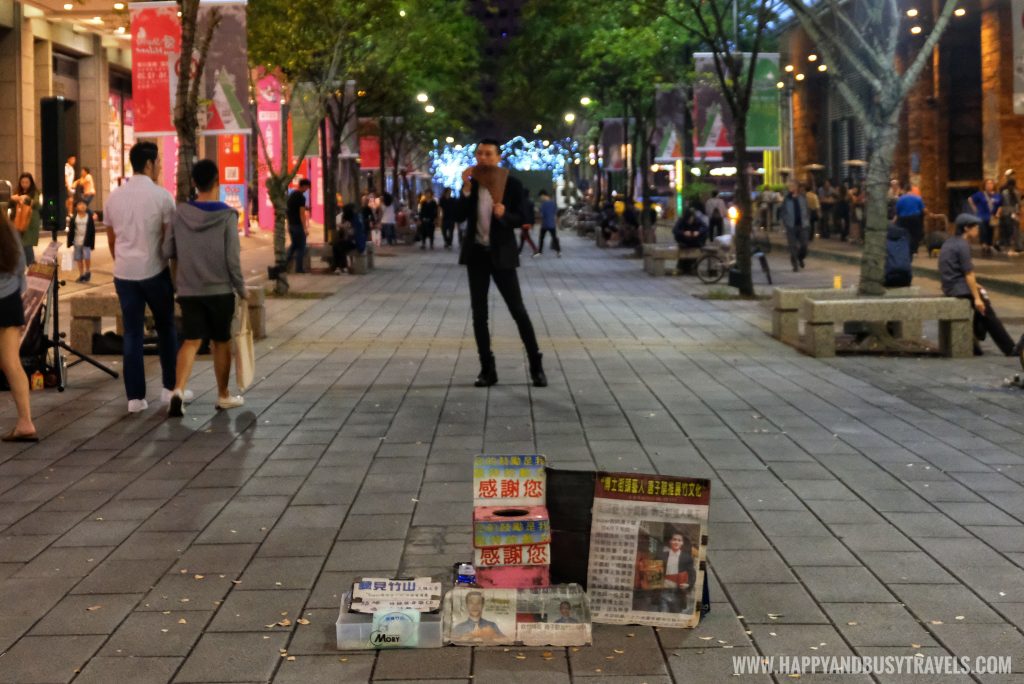 We think this one is a pro, we kept seeing him in different places in Taiwan, here near Taipei 101 or in Ximending area.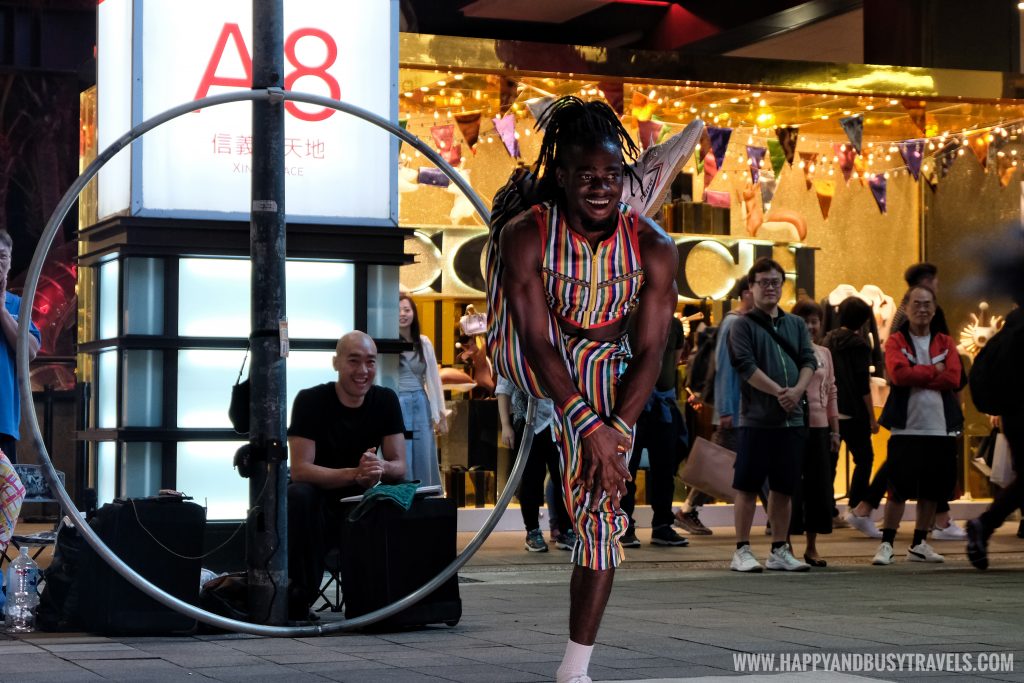 Taipei 101
After a while we reached Taipei 101.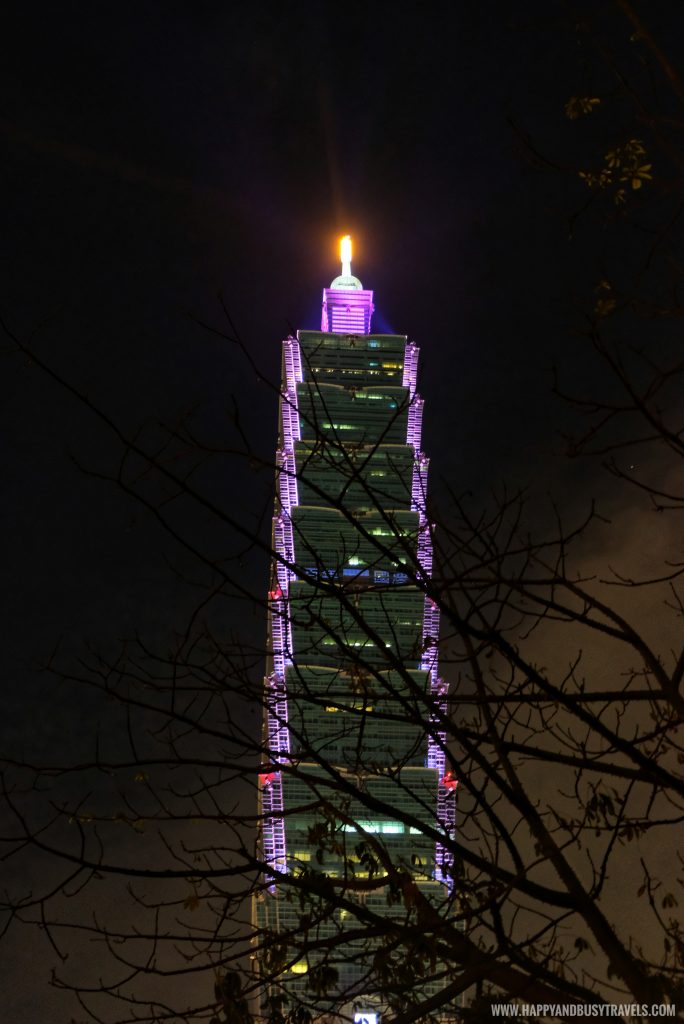 It's so tall! and huge!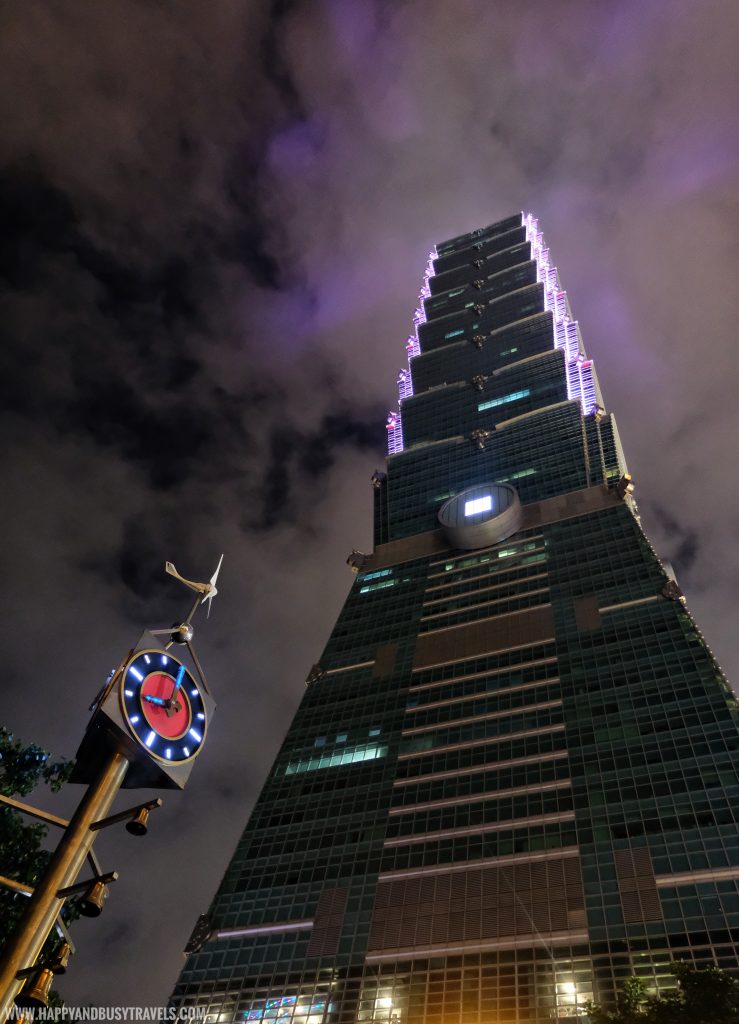 We went inside Taipei 101, but just the mall. We do not have that much time because we still have to go to the Elephant Mountain.
Here is the mall, there are a lot of luxury items inside. But there are also some offices in this tower.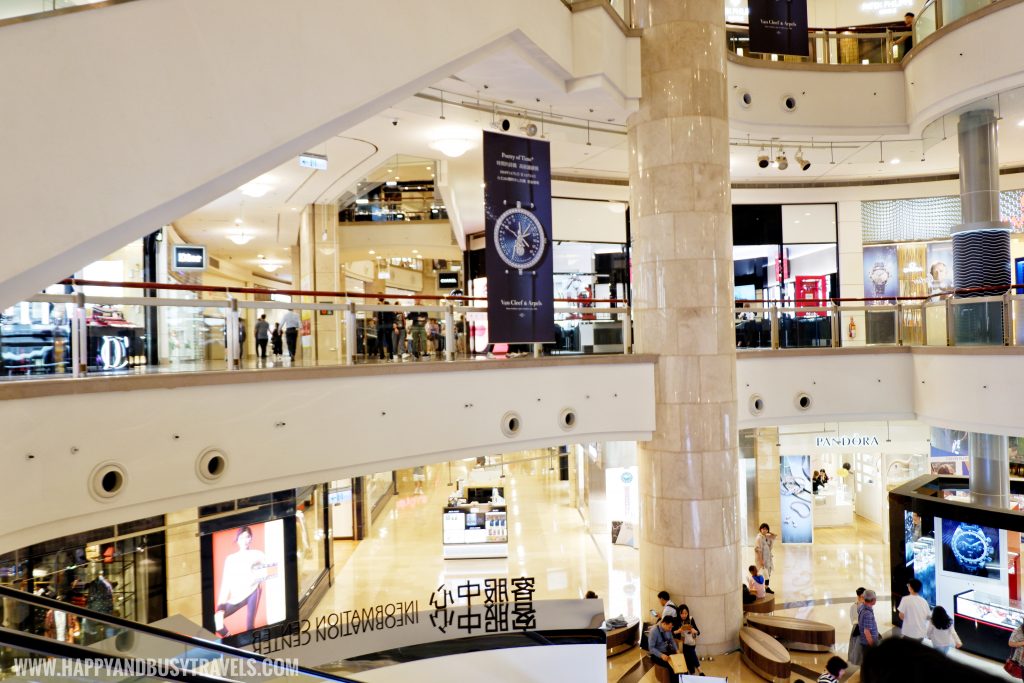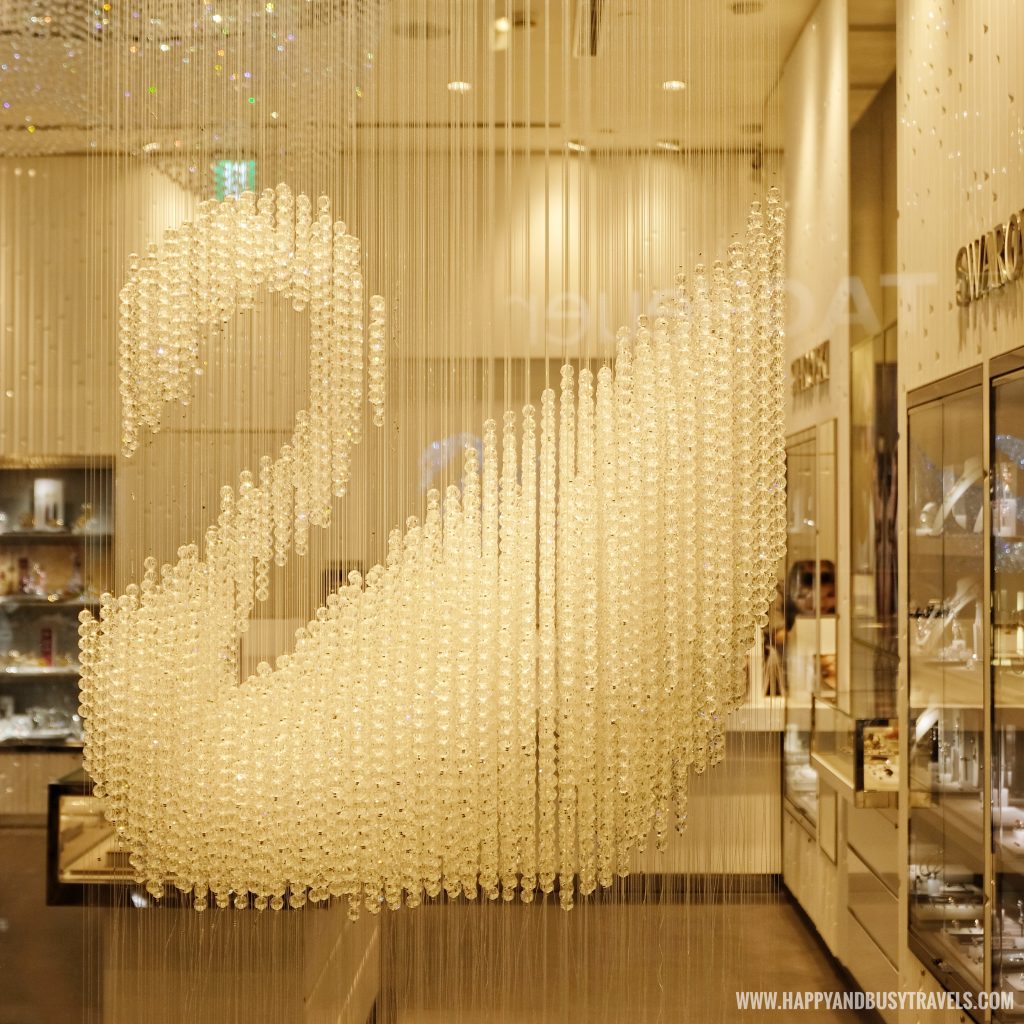 After our visit, we went into an alley with a lot of small stalls,  and had our dinner at SAD Super Hot Noodles and JLD Dragon Milk Tea.
Why didn't we go to the Observation Deck?
We were in a hurry
There is a long line to get inside. We can skip that but it costs a lot.
We can see the city from the Elephant Mountain, which is our next destination.
Happy and Busy's Smileys for Taipei 101 and Xinyi Wei Xiu Shopping District
Location 



It is so near the train station (just don't forget to go down at the right station).
Ambiance


Value for money 



Going there has no fee. But if you go to the observation deck there is an additional charge.
Fun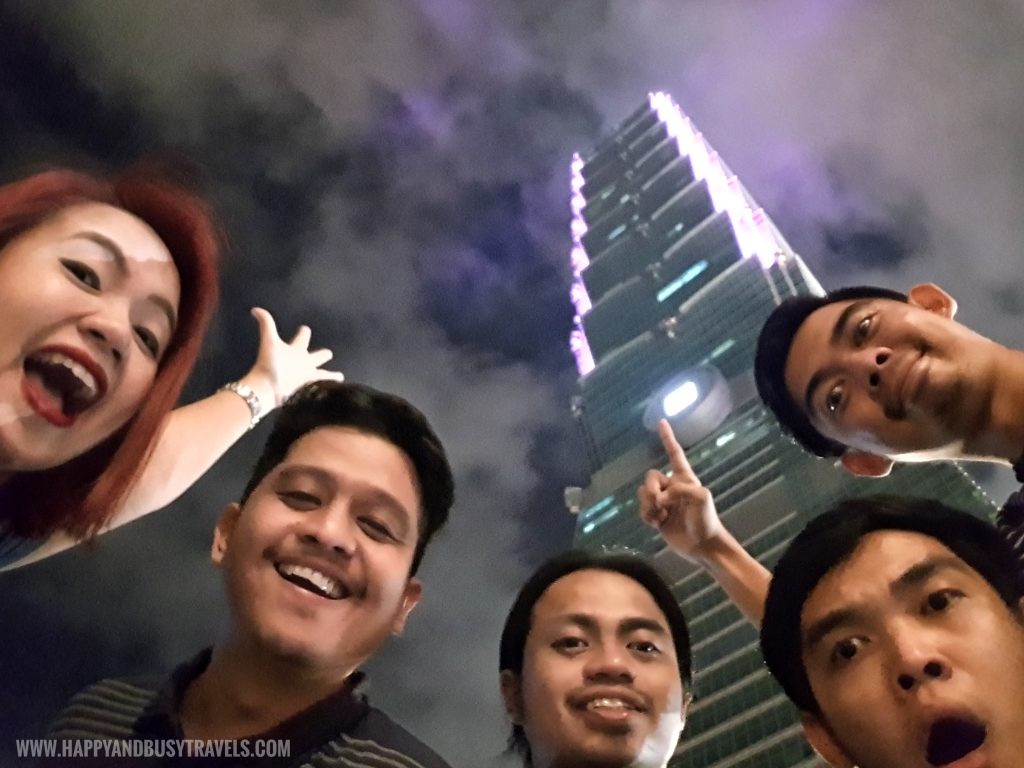 More exciting tourist spots review at: https://happyandbusytravels.com/category/landmarks/
Happy and Busy would like to thank our friends
Kel Sarabia of Daylight Wanderers – Happy's bestfriend, he provided some of the photos.
Viz – Busy's bestfriend for providing some photos