Tamsui Fisherman's Wharf ( 淡水漁人碼頭 ), Taiwan
The Tamsui Fisherman's Wharf is one of the famous tourist spots in Taiwan because watching the sunset here is nice, there are party boats which can be rented, and there are various shops here. The Lover's Bridge, World Chocolate Wonderland, and the Fullon Hotel Tamsui can also be found here.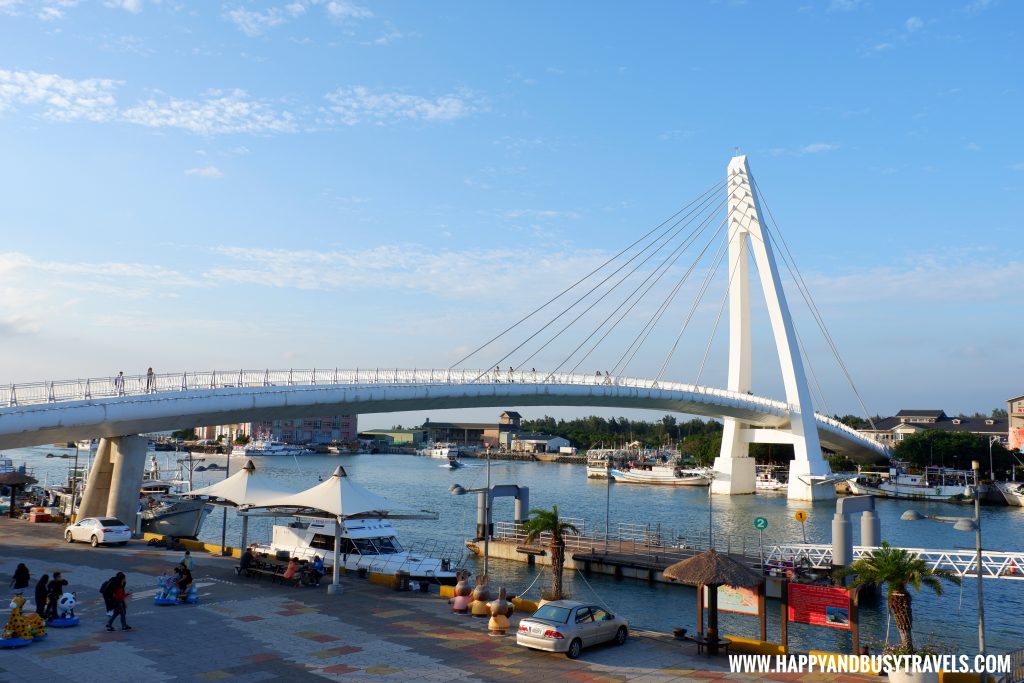 Other Information of Tamsui Fisherman's Wharf
Operating Hours: It doesn't actually close. It's just the stores which closes.
Entrance Fee: none
Time spent: 30 minutes
How to Go to Tamsui Fisherman's Wharf ?
Address: Guanhai Road, Tamsui District, New Taipei, Taiwan
Google Maps: https://goo.gl/maps/nyCkANHk9ZynjSTA6
It is easier if you rent a car from Ownrides or get a tour package from Klook.
DIY: Ride the MRT to Tamsui Station, then ride any of the following bus: Red 26 (紅26), 836, or 857.
Our Tamsui Fisherman's Wharf Experience
Fullon Hotel Tamsui
We were first dropped off at the Fullon Hotel Tamsui. We just want to see it close because it looks good.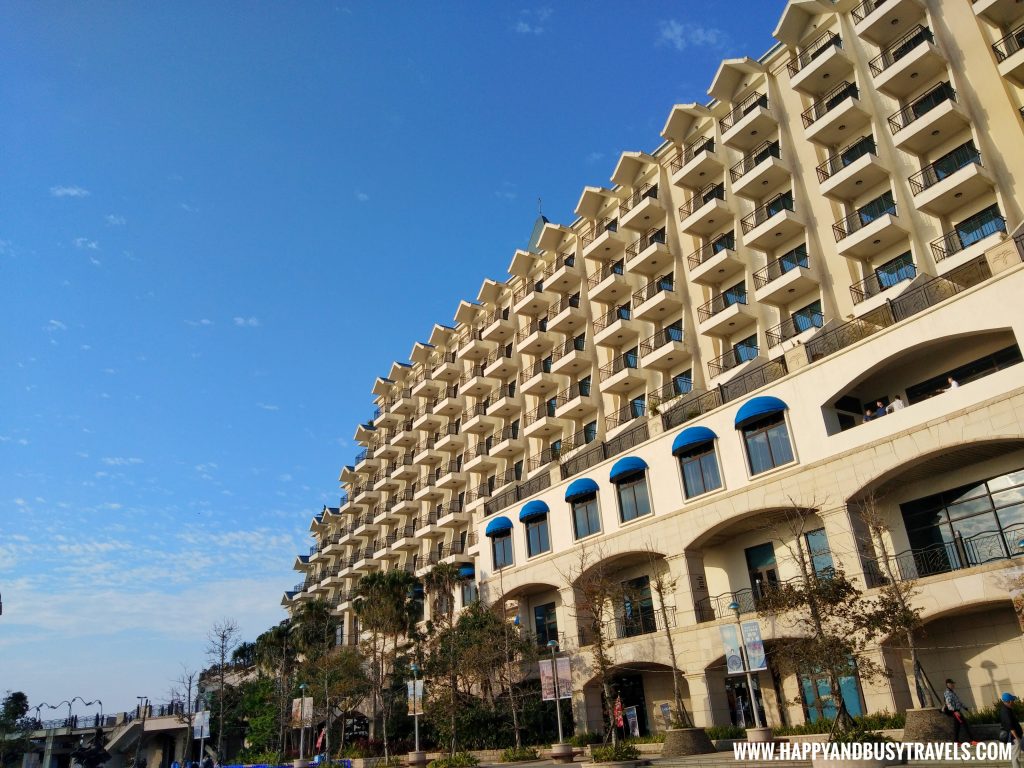 The design of the hotel suites the wharf's ambiance.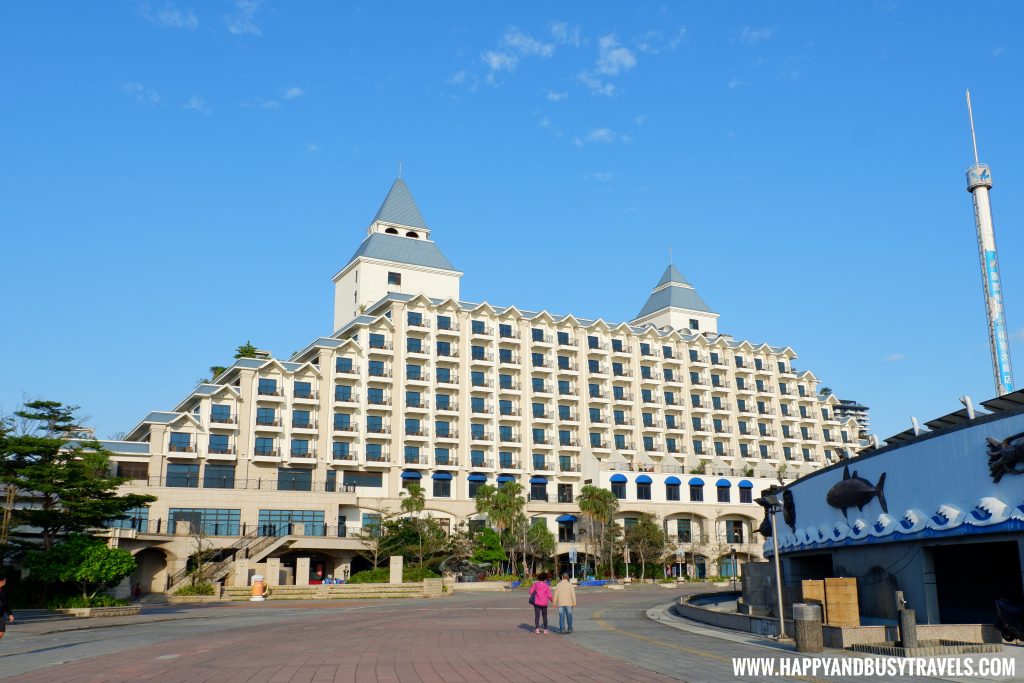 World Chocolate Wonderland
After the hotel, we also saw the World Chocolate Wonderland building. We just passed by it because we do not have a lot of time.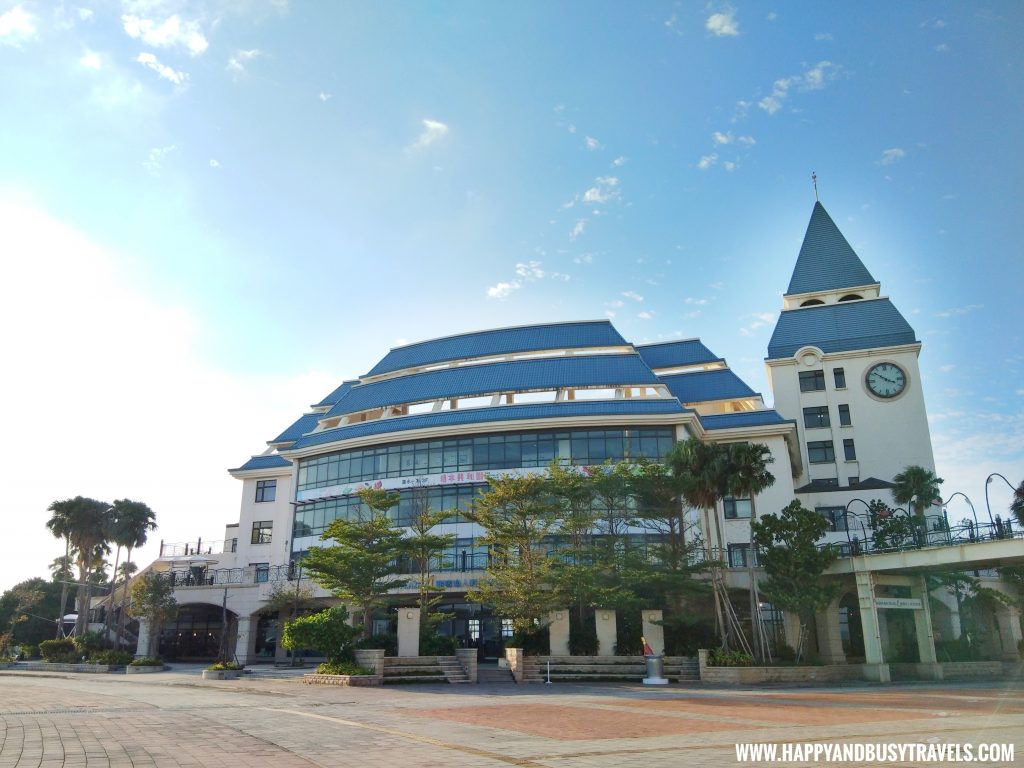 Boardwalk of Tamsui Fisherman's Wharf
After passing by the nice establishments, we walked through the boardwalk.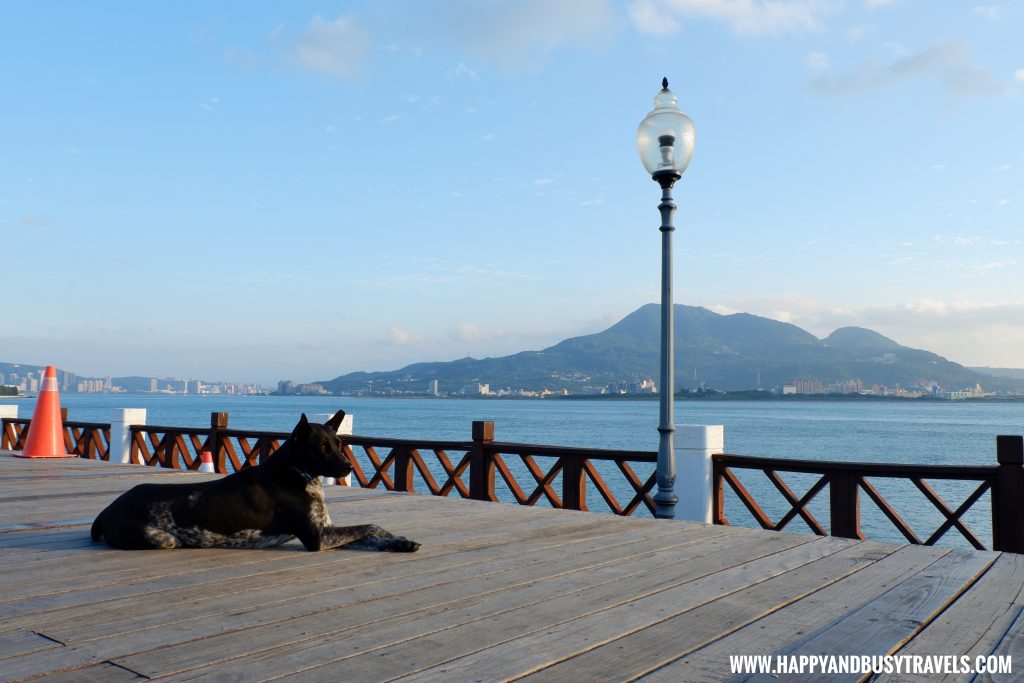 Some street performers are also here. Street performers are all over Taiwan, it's nice to see them in tourist spots.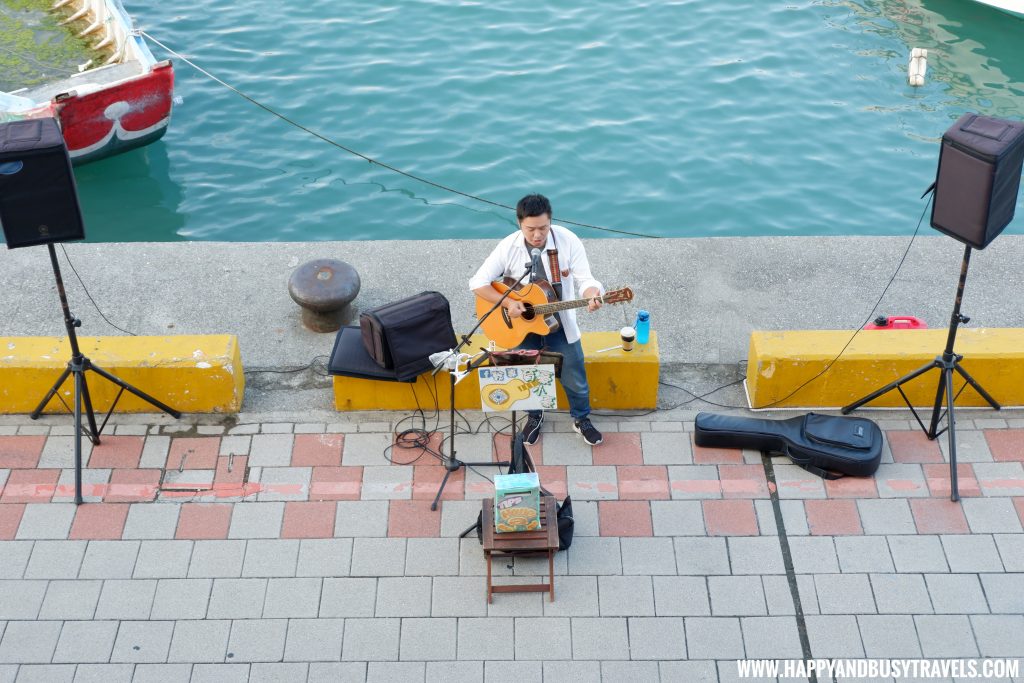 We also saw some of the parked boats in the wharf.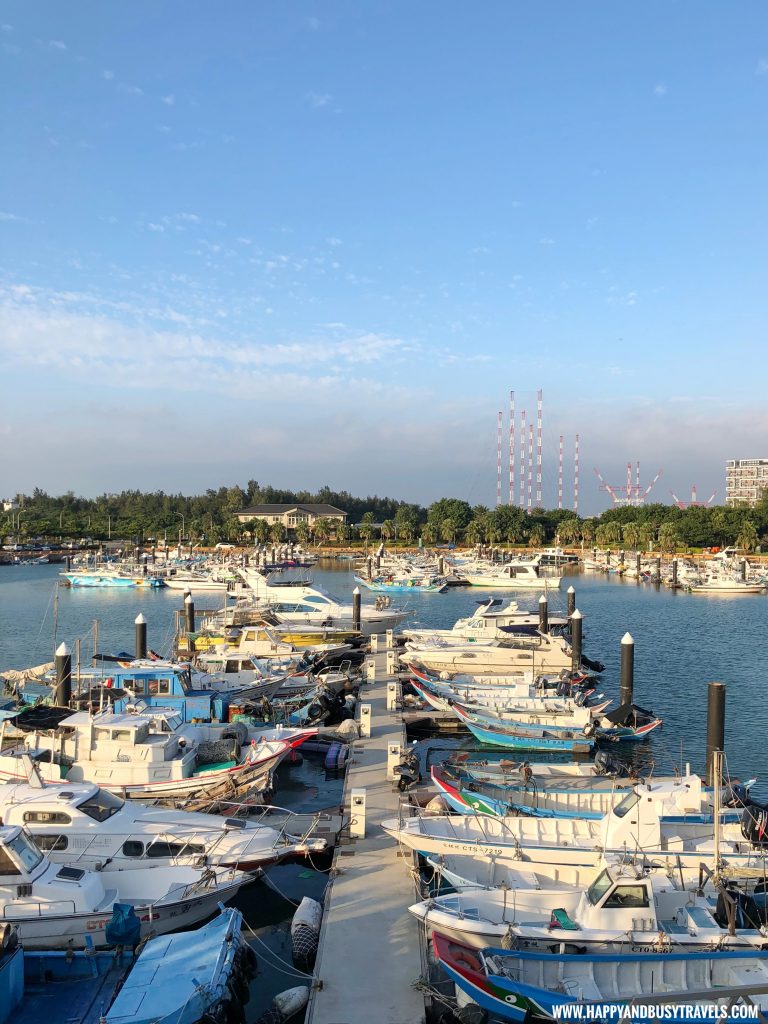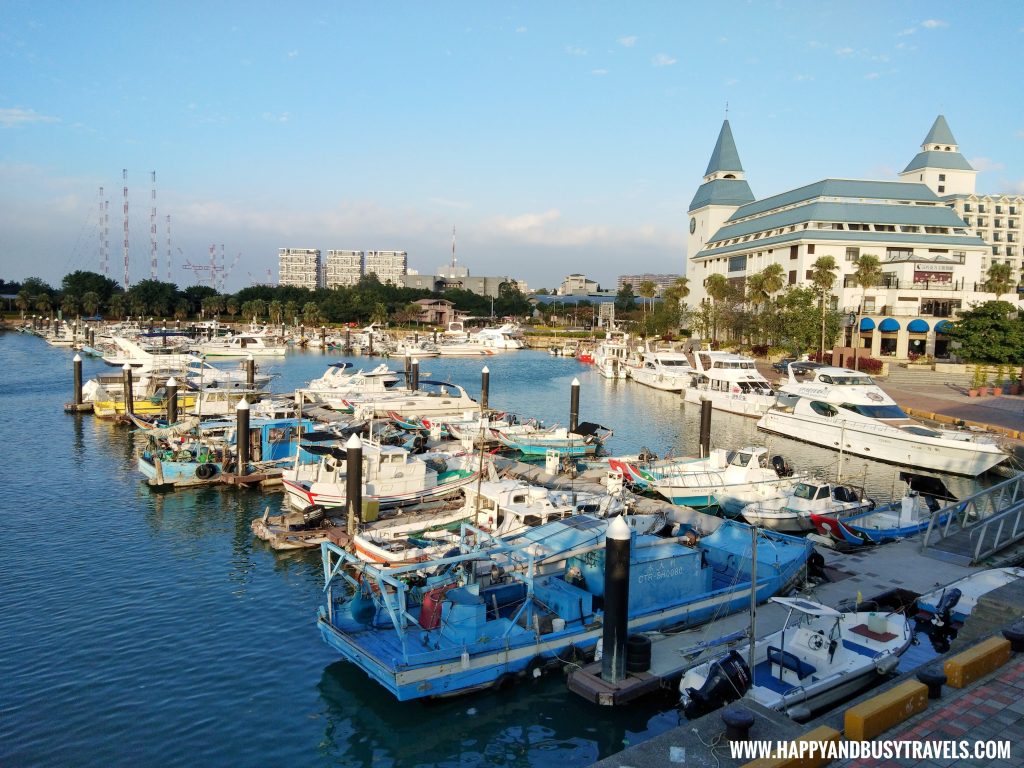 Watching the sunset here is really nice.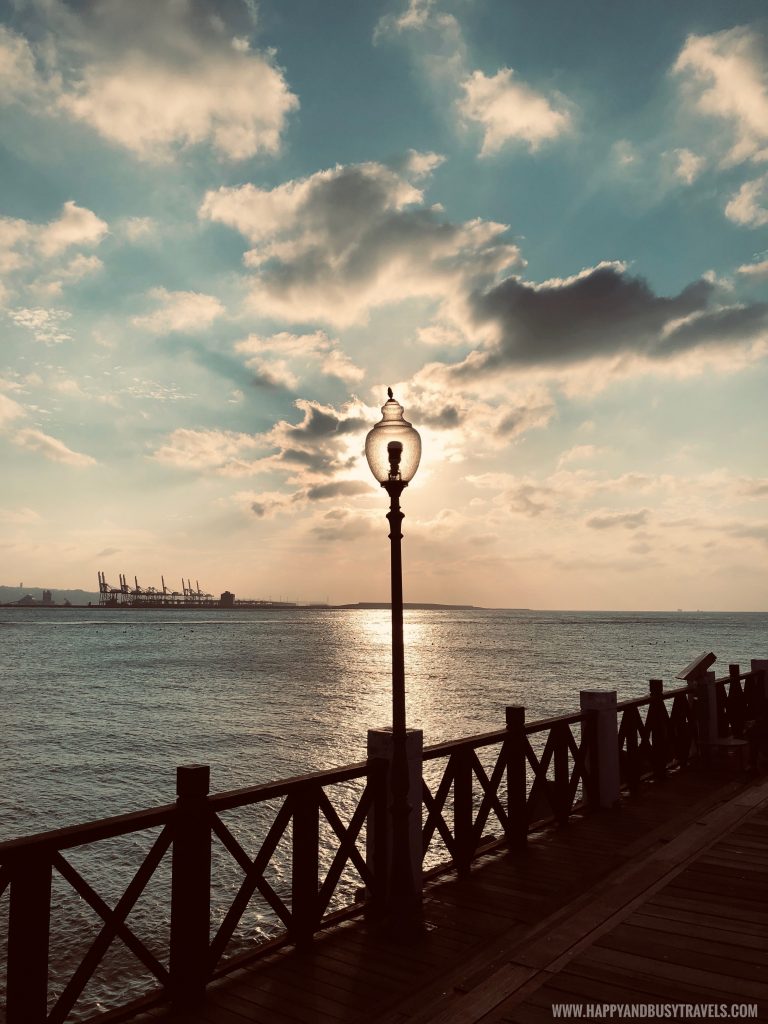 Lover's Bridge
The Lover's Bridge can be seen while walking on the boardwalk.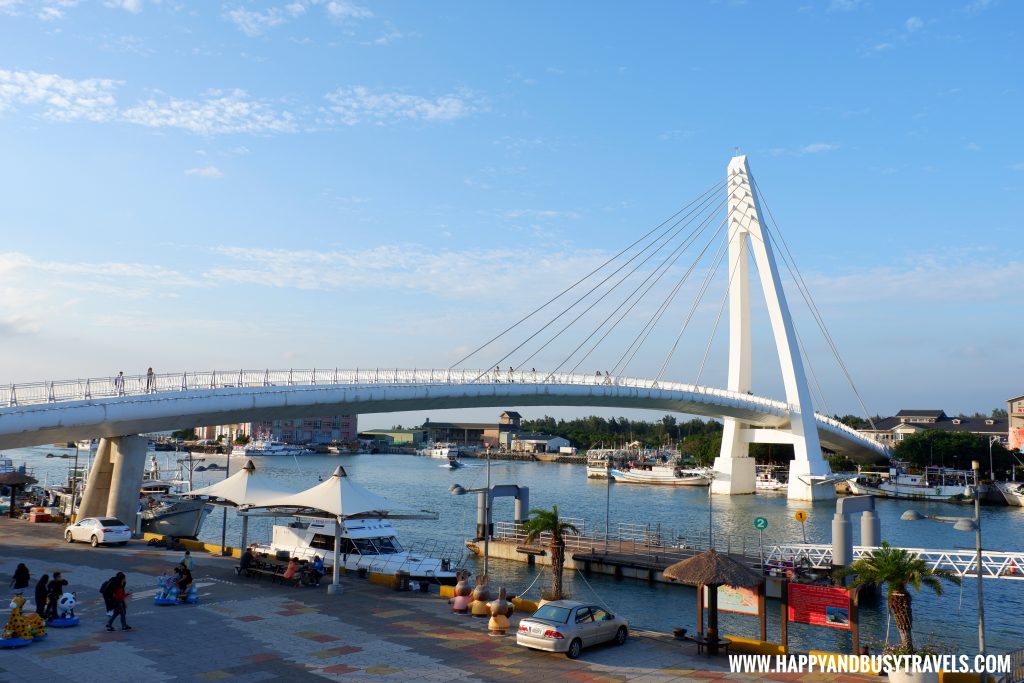 It is a small bridge that can accommodate people only.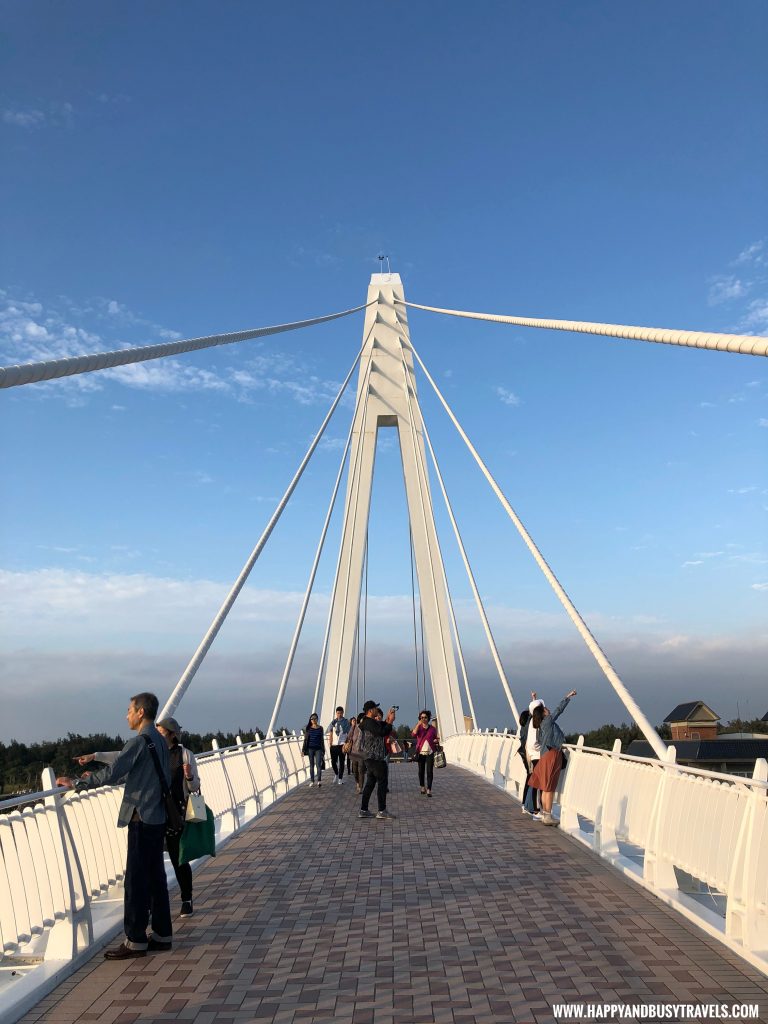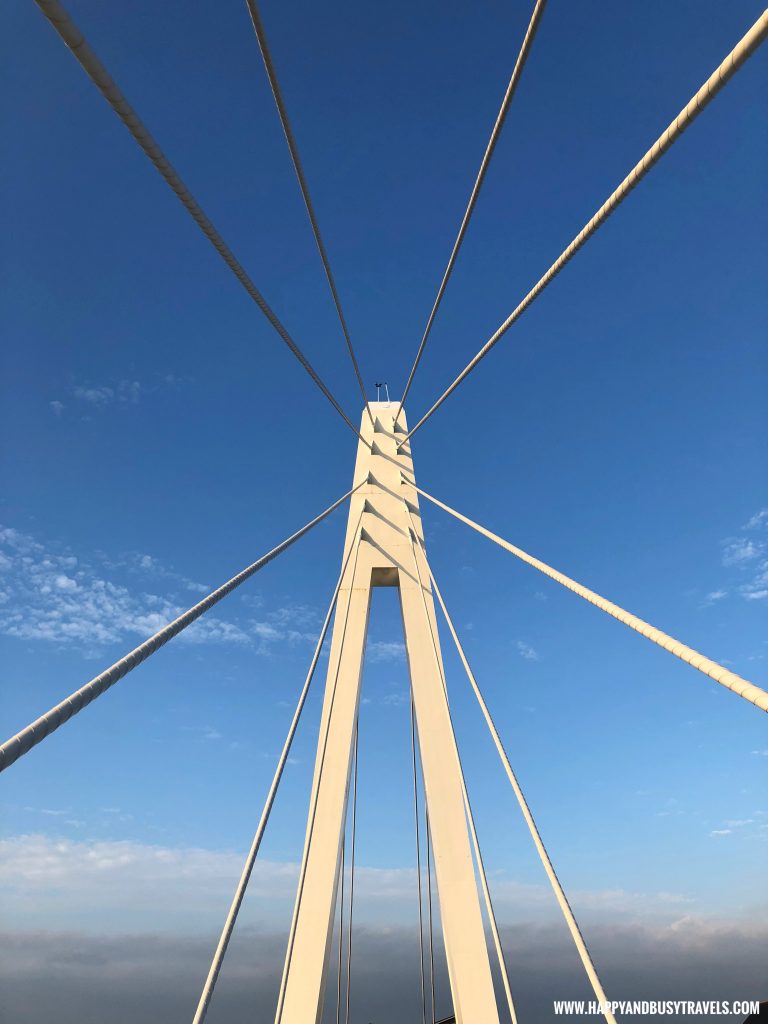 Of course we had to take our picture here 😍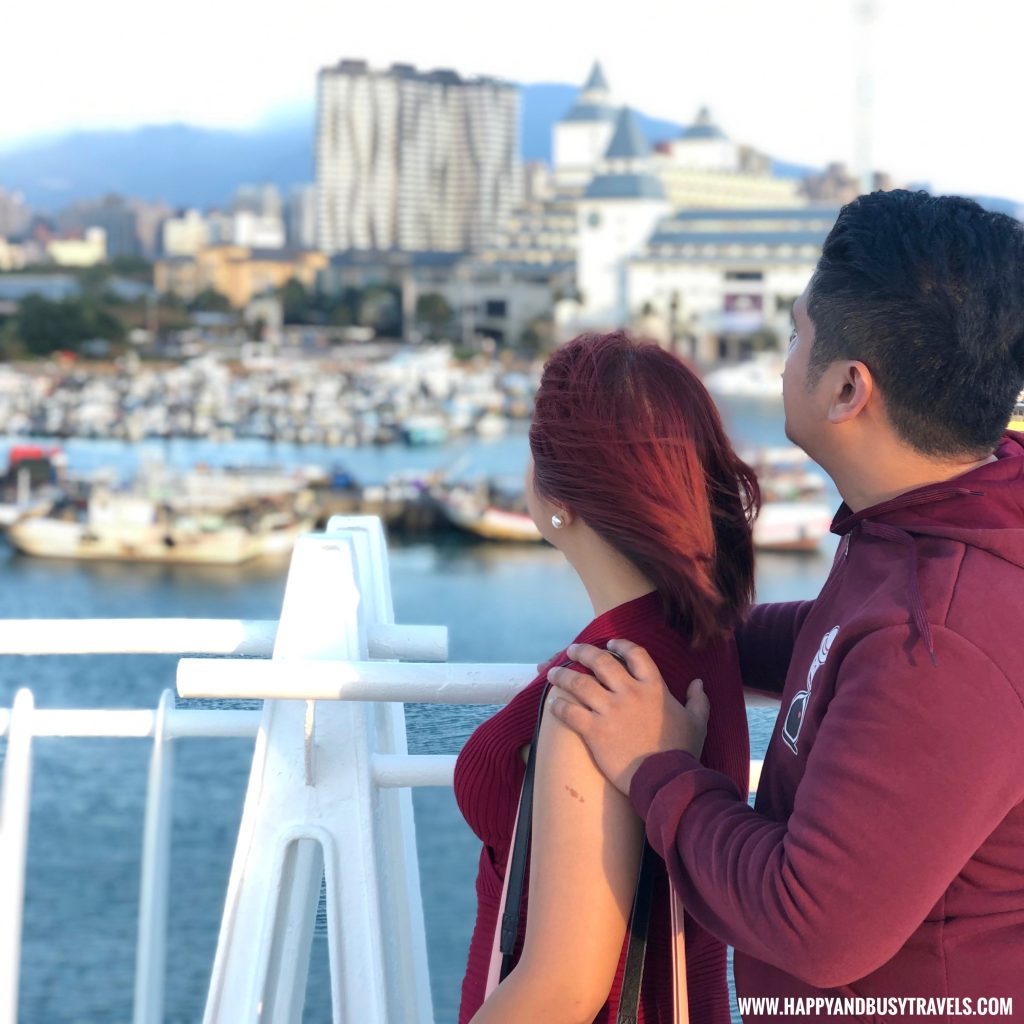 Other Establishments
There are also other establishments and tourist spots in the area.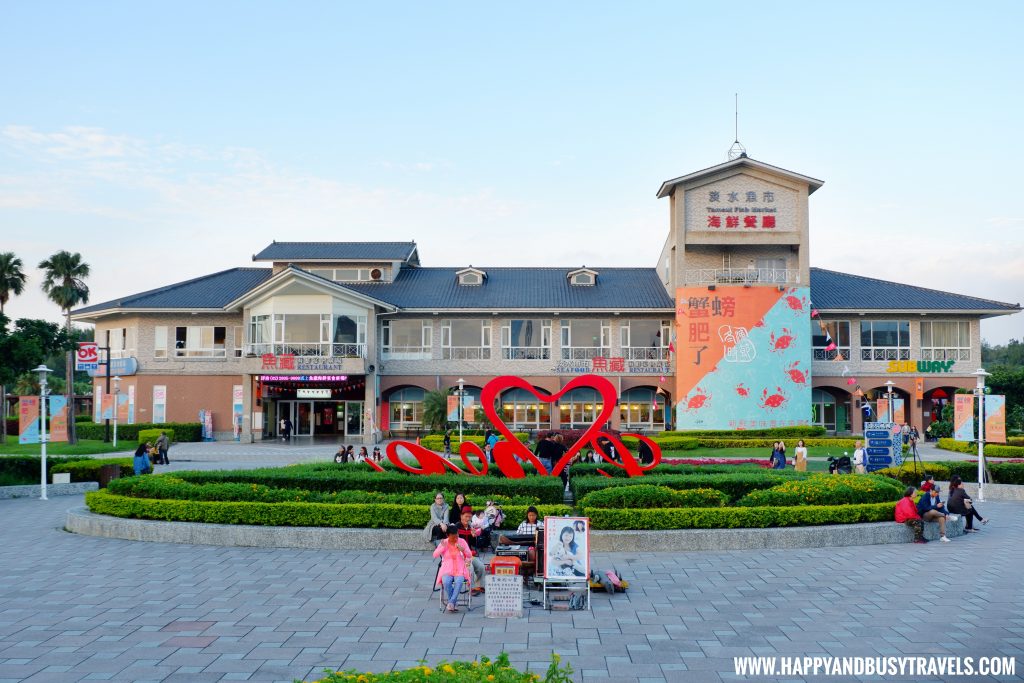 These establishments have nice presentation of their garden.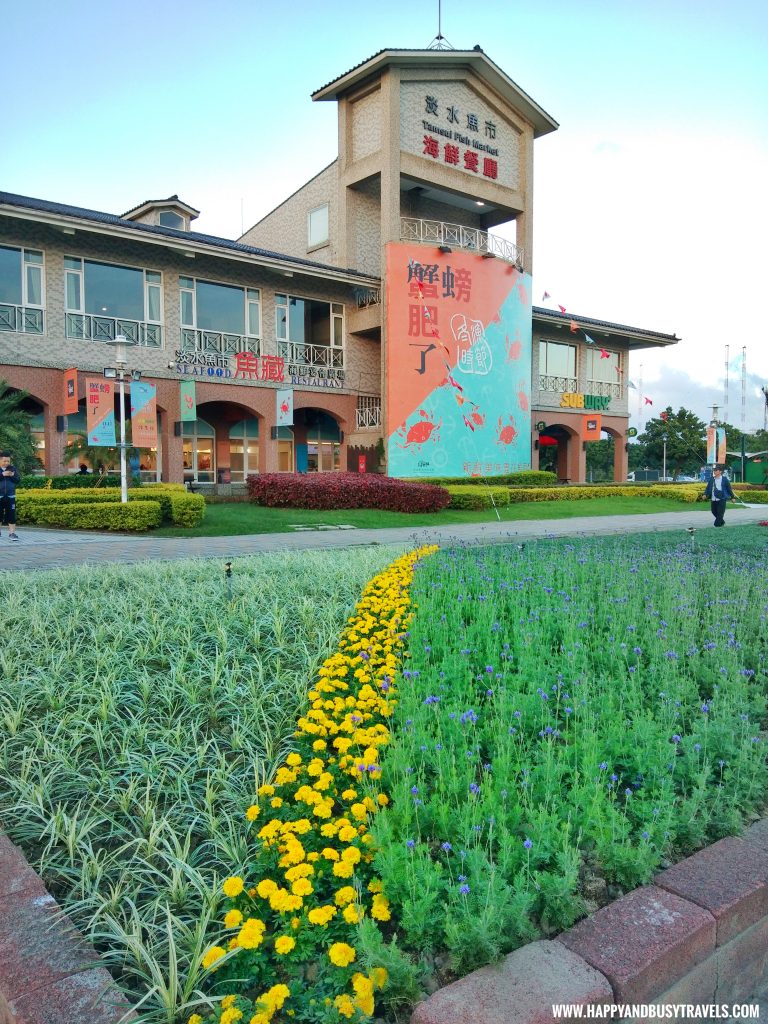 The Museum of Tamsui Fishie Goodies is also here, however it is closed for renovation when we arrived.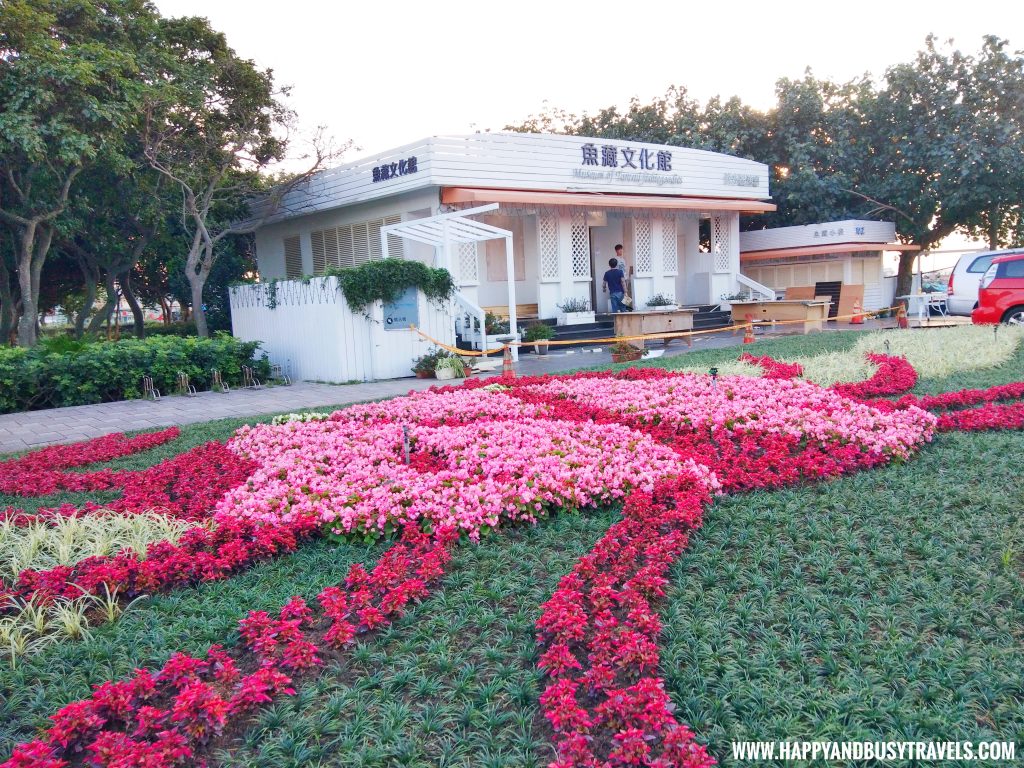 Happy and Busy Travels' Smileys for Tamsui Fisherman's Wharf
Location 


Ambiance


Value for money 

Entrance is FREE
Fun

It's nice just to chill and walk through the wharf.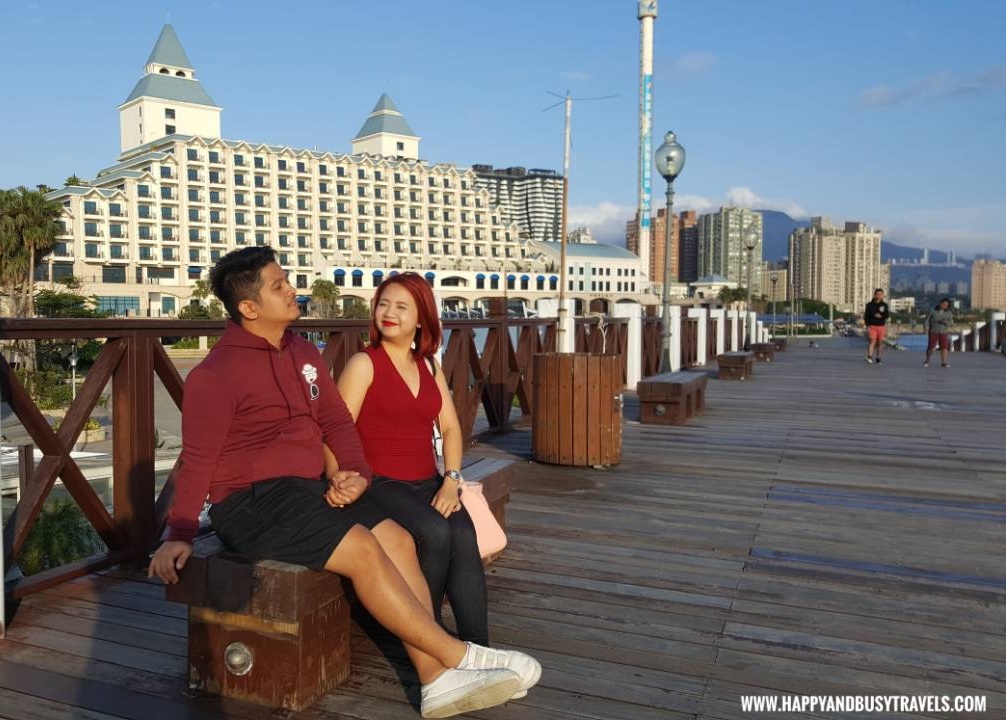 More exciting tourist spots review at: https://happyandbusytravels.com/category/landmarks/
Happy and Busy would like to thank our friends
Kel Sarabia of Daylight Wanderers – Happy's bestfriend, he provided some of the photos.
Viz – Busy's bestfriend for providing some photos