Villa Tomasa Alona Beach, Panglao, Bohol
Busy and I went to Bohol to spend my birthday. We wanted to stay in a resort along the beach, so we booked Villa Tomasa Alona Beach in Panglao, Bohol. The resort offers affordable rooms for travelers on a budget who would like to have a fantastic stay in Bohol.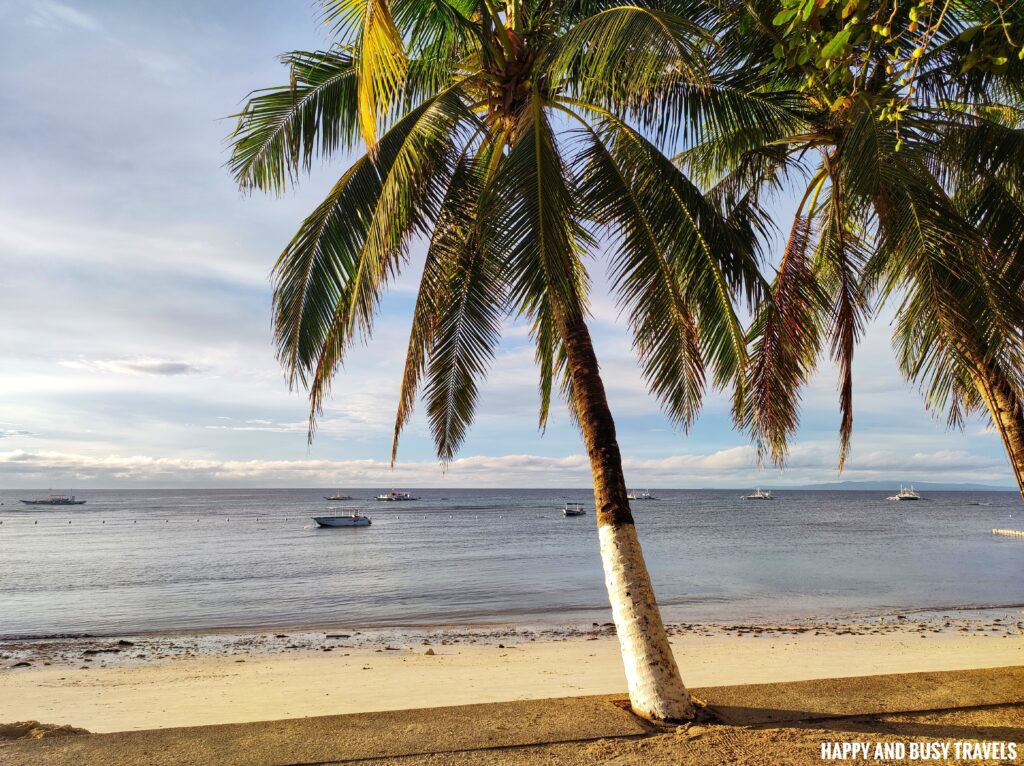 Quick Links
Couple Room of Villa Tomasa
As soon as we arrived, we were assisted on our way to our room. Our room is a couple room with the basic things we need.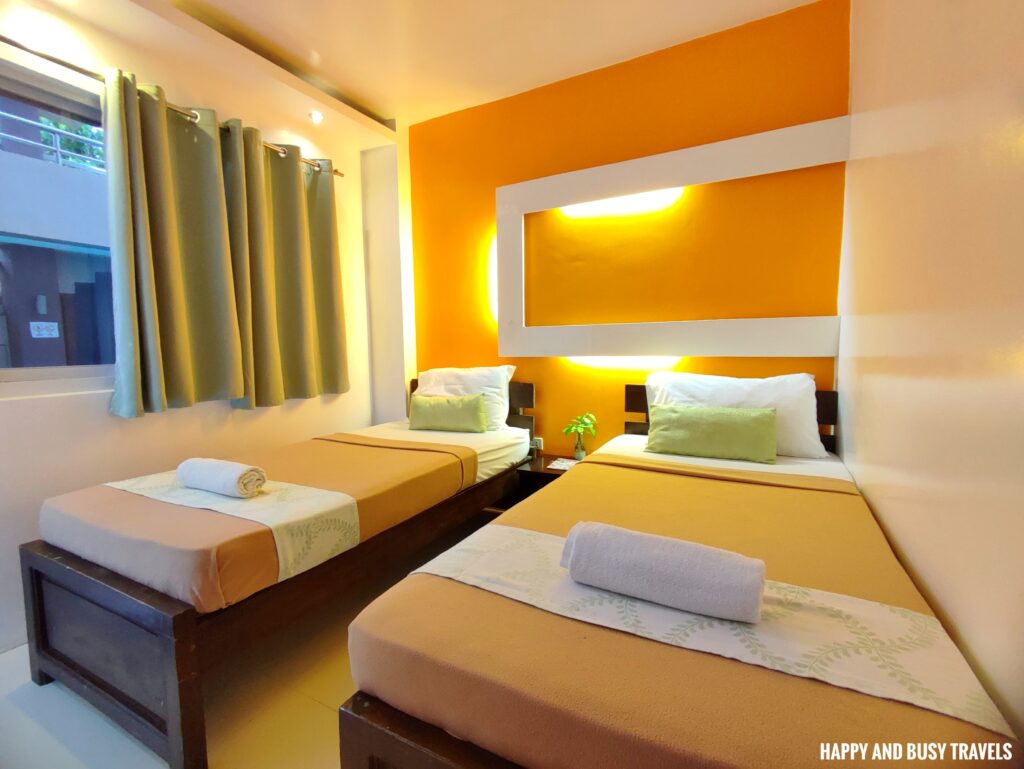 It also has a private comfort room that has a sink, toilet bowl, hot and cold shower, bath towels, and tissue paper.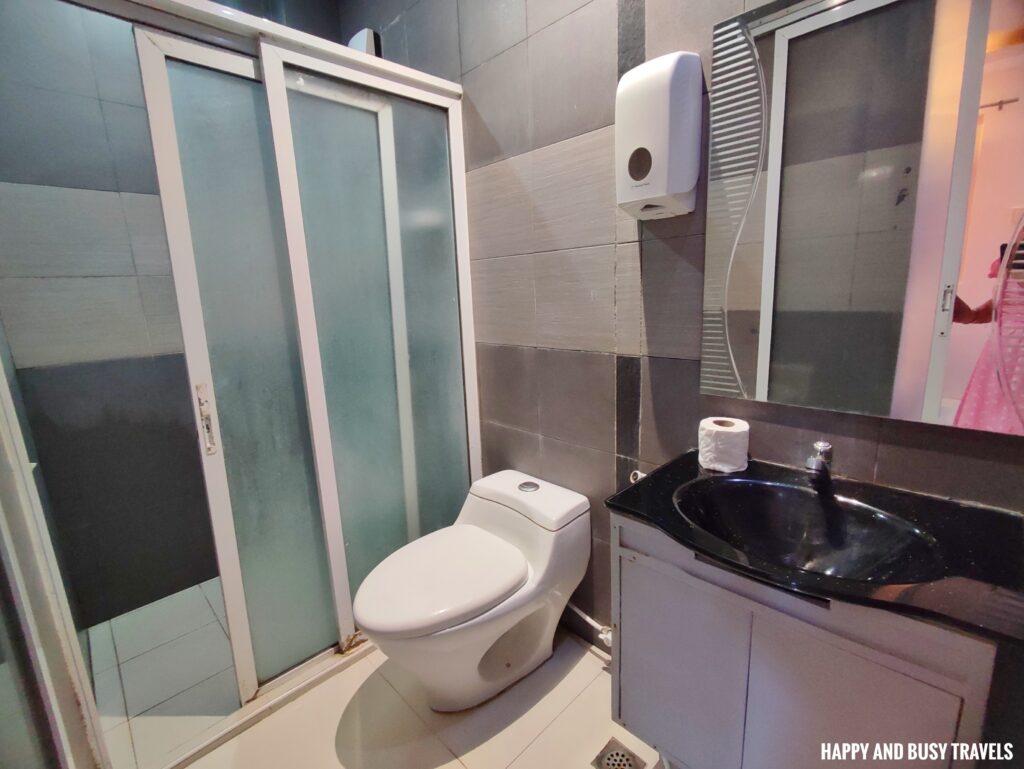 A small open cabinet is also available to store our things during our stay.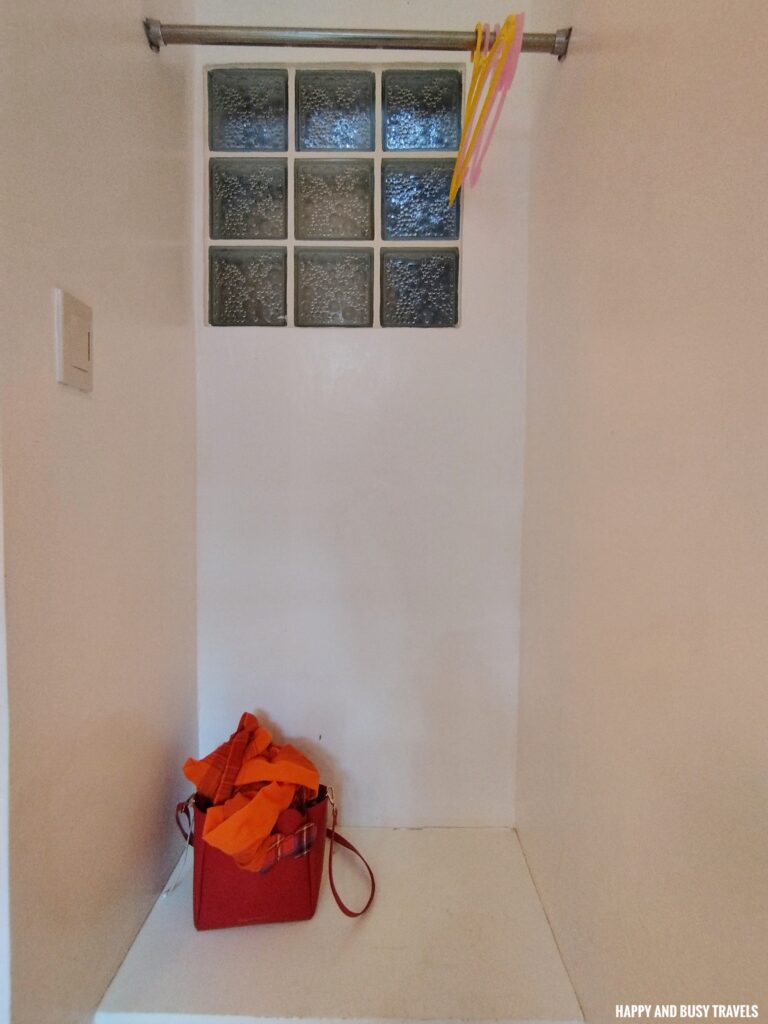 Here are the features of the couple room:
Two single beds (can be combined)
Side table
Airconditioning unit
Bath towels
Private bathroom
Television (in some rooms)
Open cabinet
Hangers
Features and Amenities of Villa Tomasa
The resort has a lot of features and amenities that guests can enjoy. Here are some of them.
Beachfront
The resort is located right along Alona beach, so you get a quick access to the beach.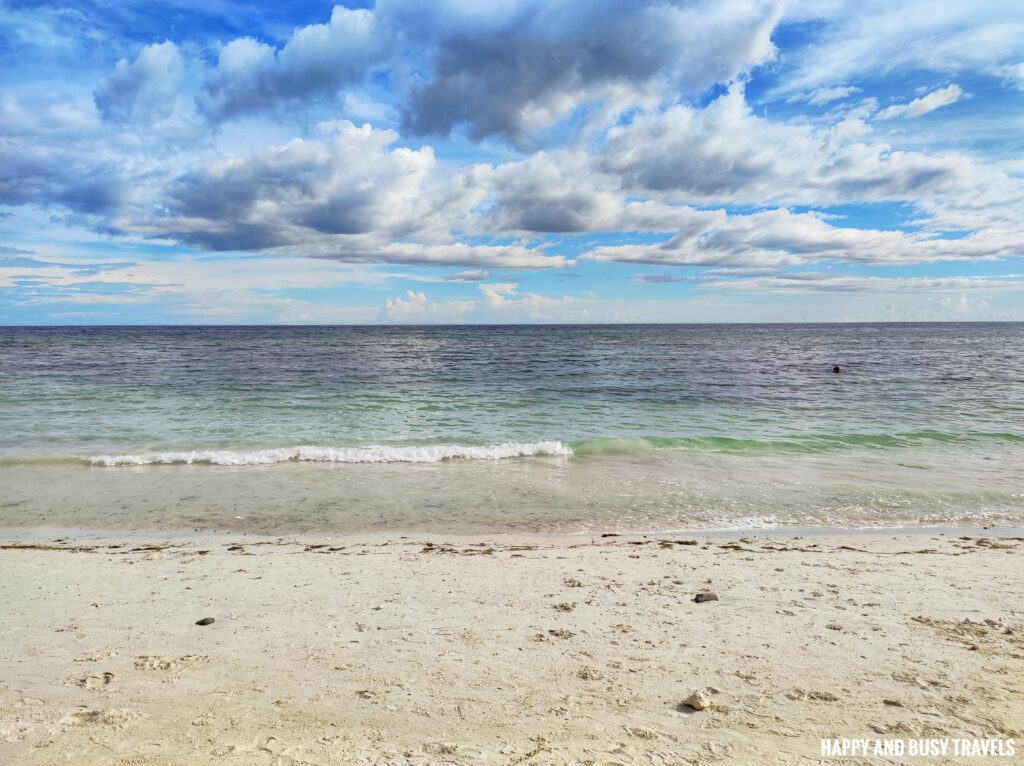 Swimming Pool
A deep swimming pool is also available here. This pool is 10 feet deep, which is perfect if you want to practice swimming and breath-hold in freediving. Just like what I am doing in the picture below, I used my fins and practiced here.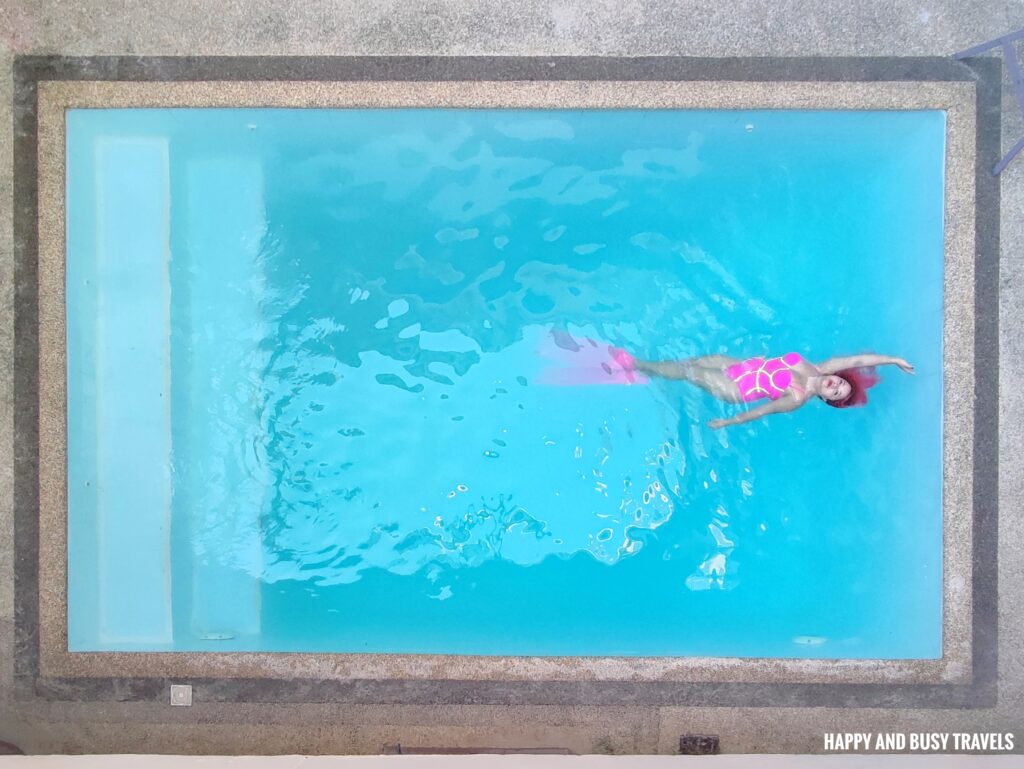 At night, the pool looks even better. It's nice to enjoy the night by swimming peacefully here.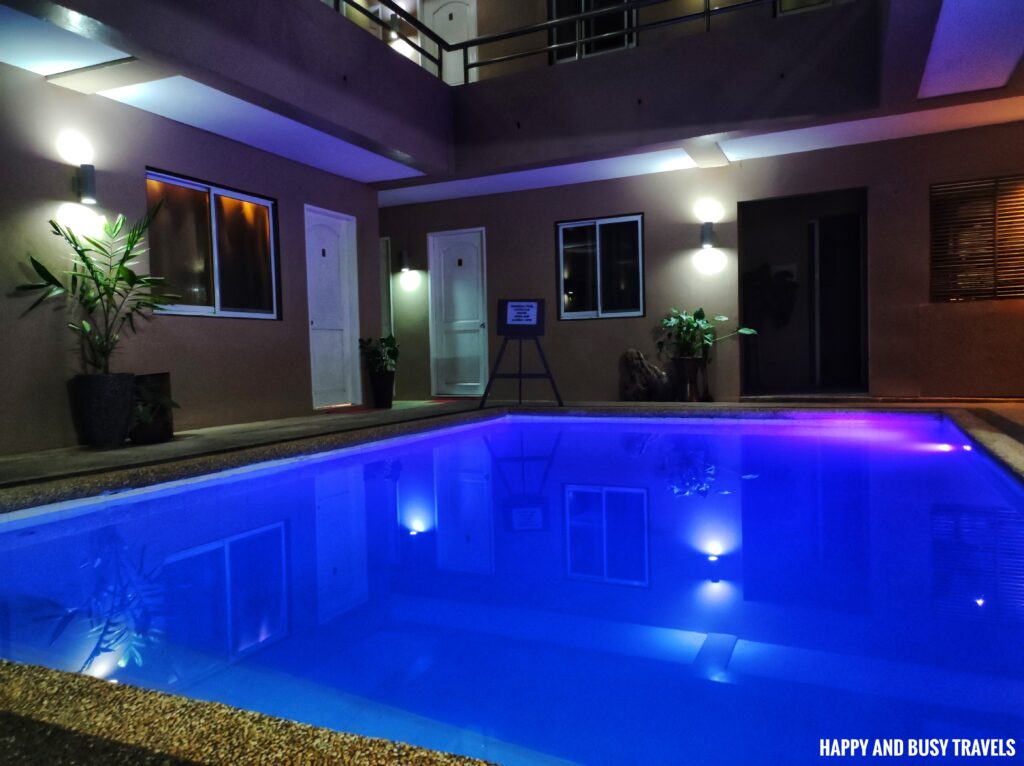 Beachfront Relaxing Area
As I have mentioned the resort is located along the beach, so they have an area where guests can sit and relax on the bean bags while on the beach.
Near Commercial Establishments
There are various commercial establishments beside the resort, so if you need anything, you can just visit them.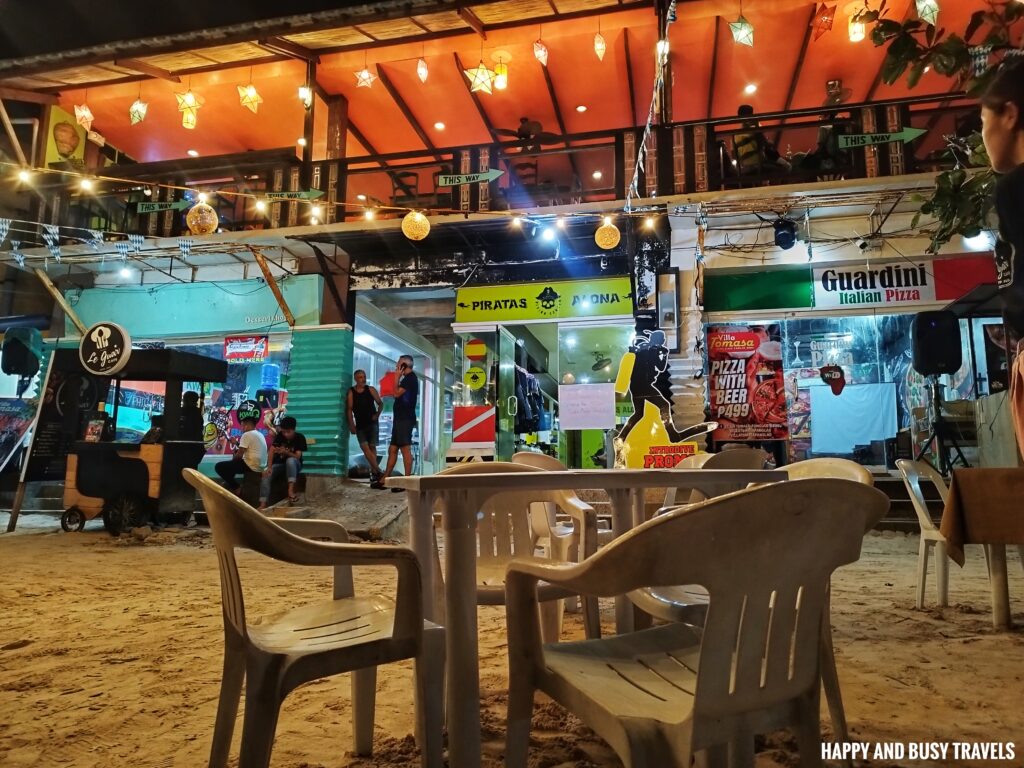 Close to the Fun
Aside from commercial establishments, the resort is also close to the fun. Just like the area where the fire dancers perform.
There is also a sandcastle which is always here along the resort.
Breakfast Buffet
Get to enjoy the breakfast buffet feature of the resort whenever you stay here.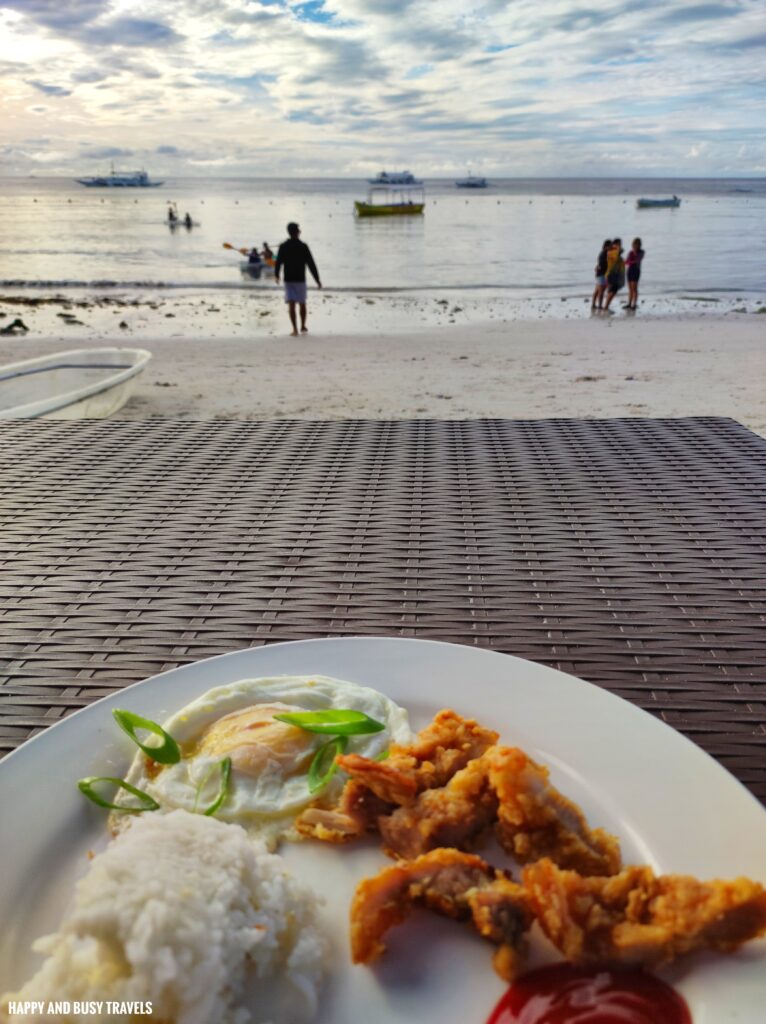 During one of our breakfast buffets, we had egg, pork strips, and veggies.
Mermaid Experience
The resort has a Mermaid Tail that you can rent and be a mermaid for a day!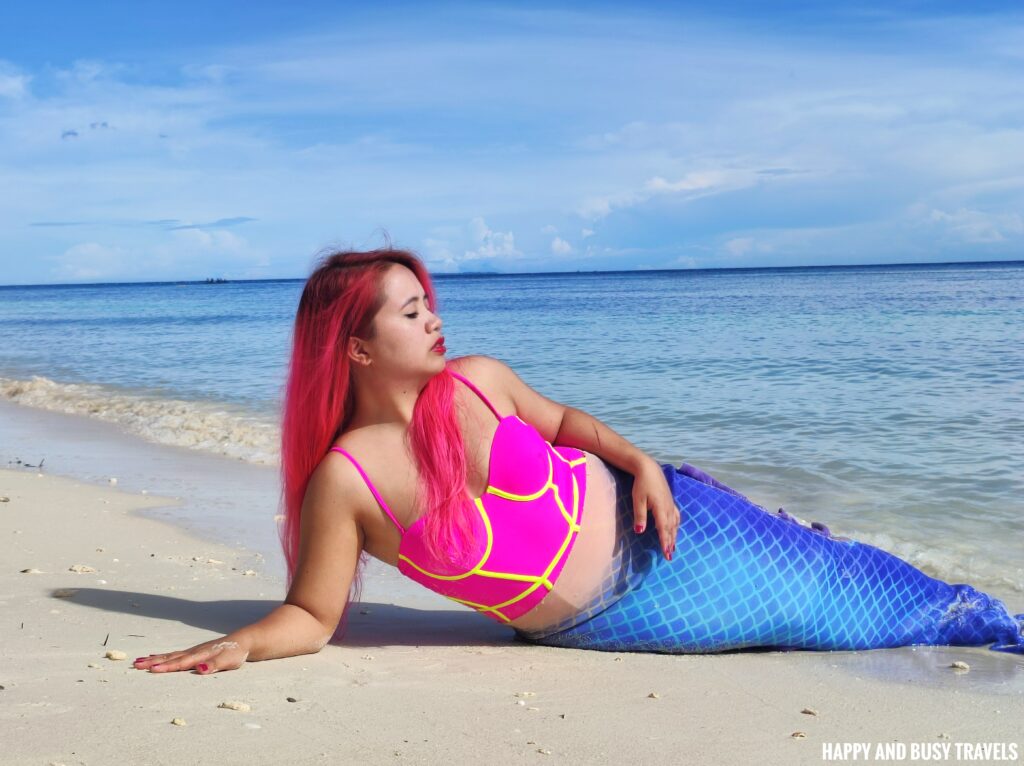 I enjoyed it so much that I even took a lot of photos even though the weather is so hot.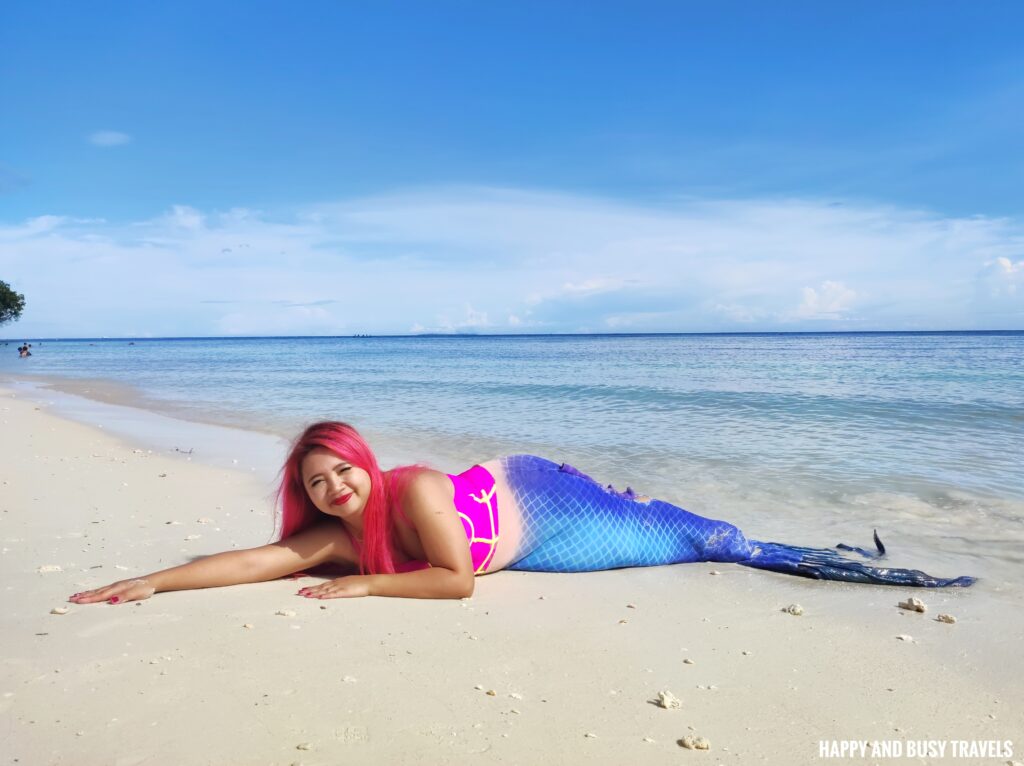 Busy even tried it because it looks awesome.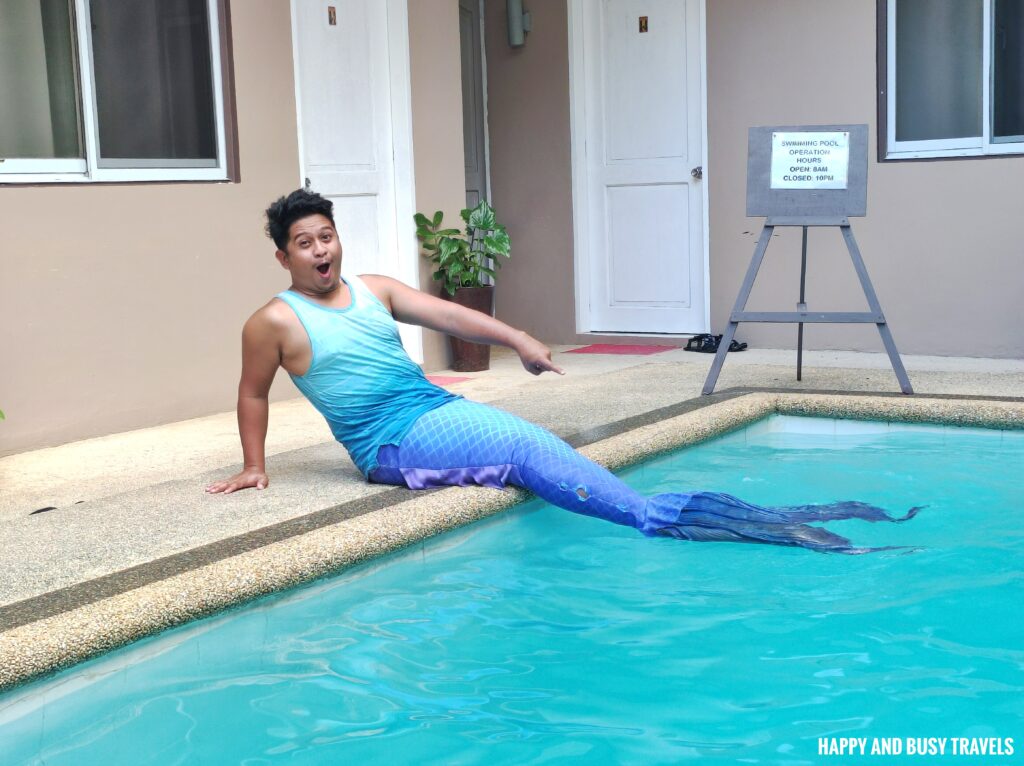 Kayak, and Paddle Board
Crystal Kayaks and Paddle Boards are also available in the resort. So, you can take a picture with the kayak and do the famous Crystal Kayak poses, or try your balance in Paddle Boarding.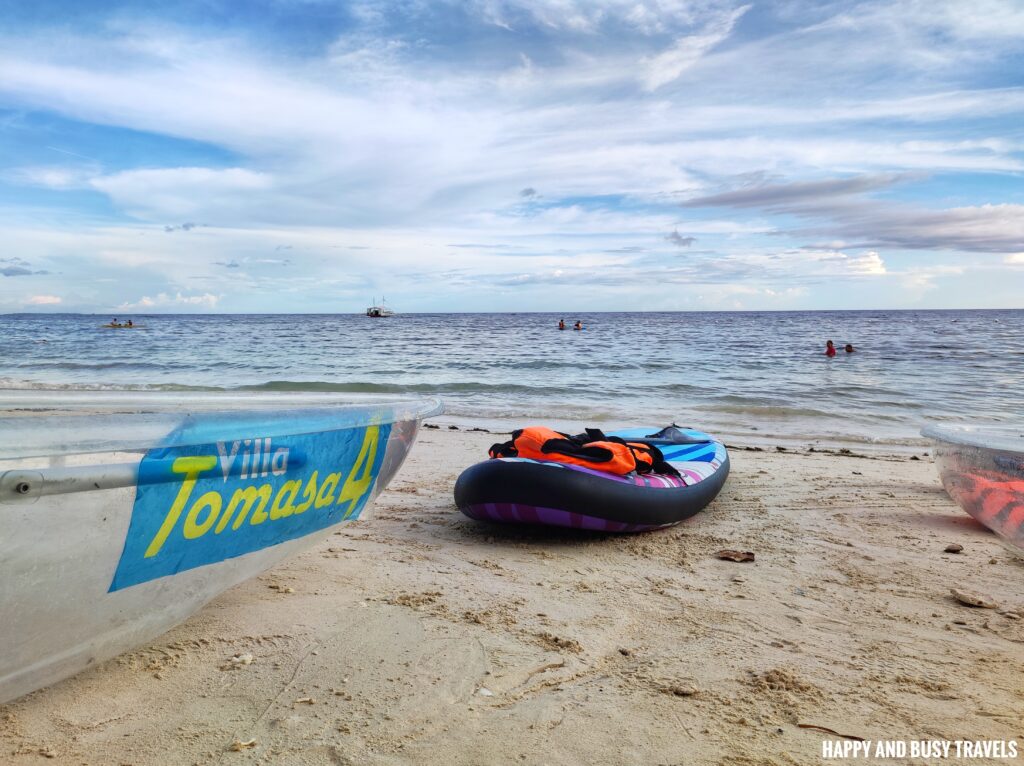 In-House Restaurant, Le Guar Cafe, and Guardini Pizza
The resort also has a restaurant and cafe, so you can order food whenever you are hungry.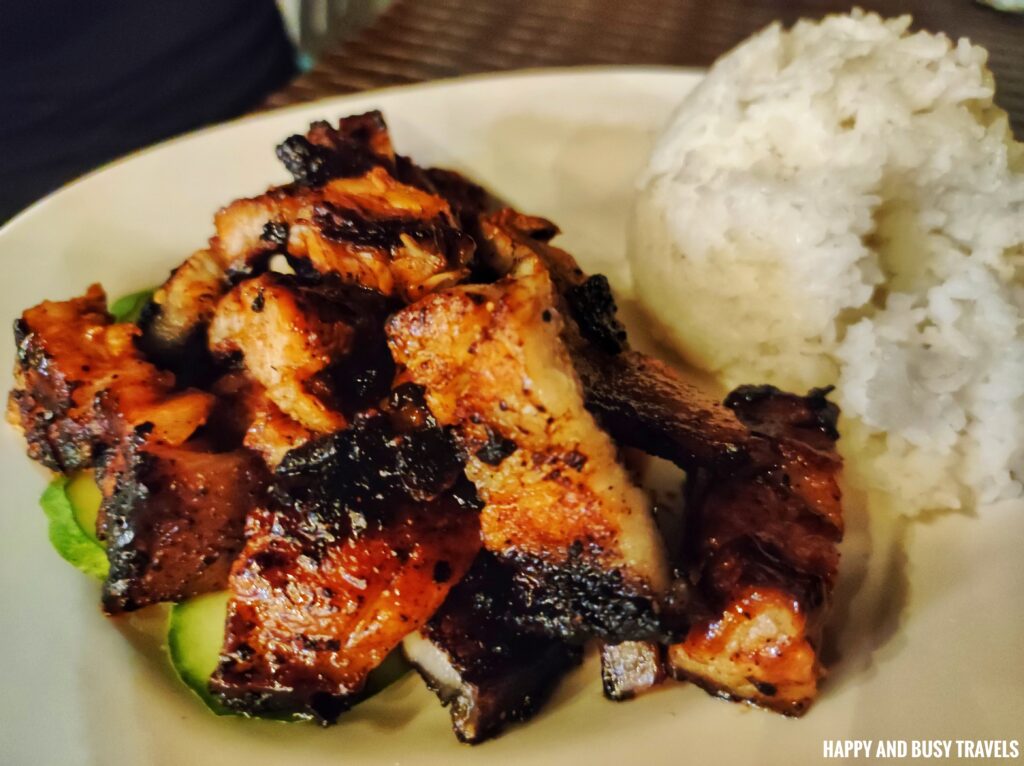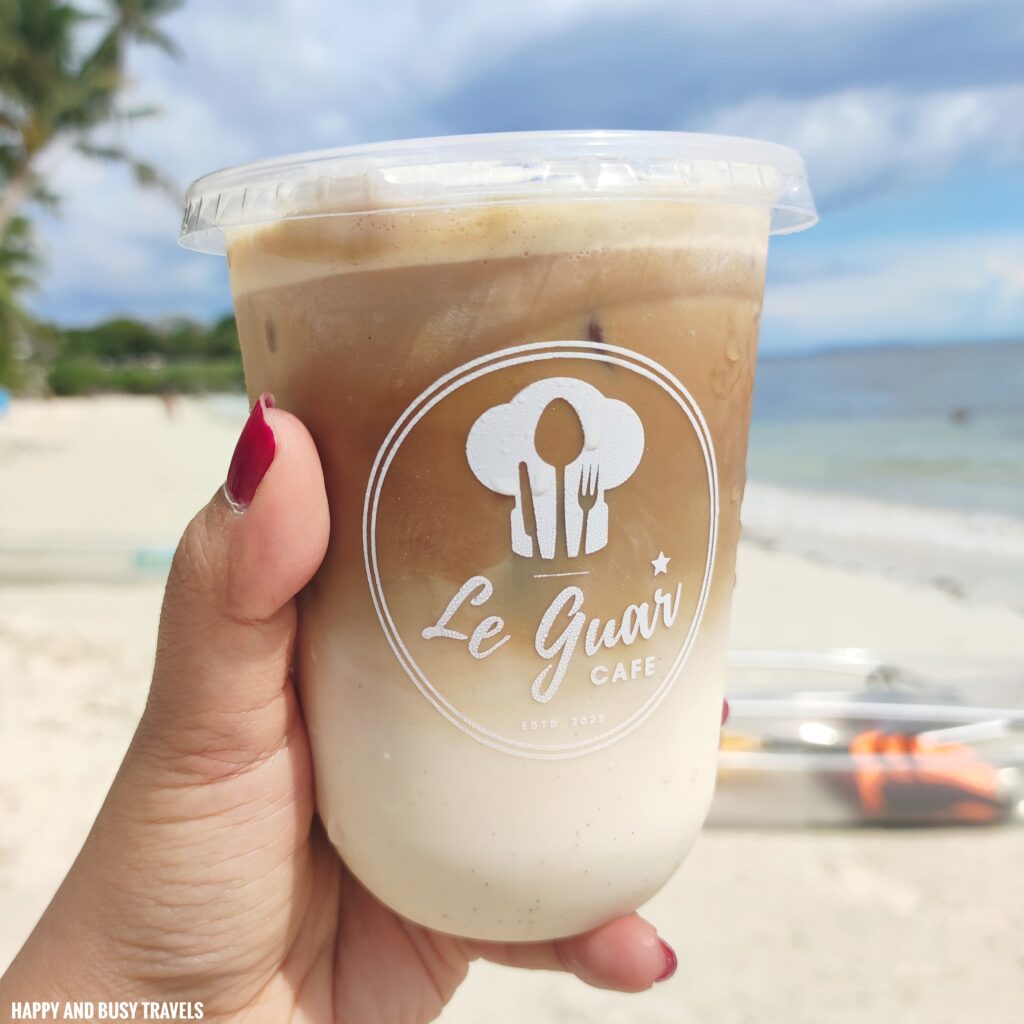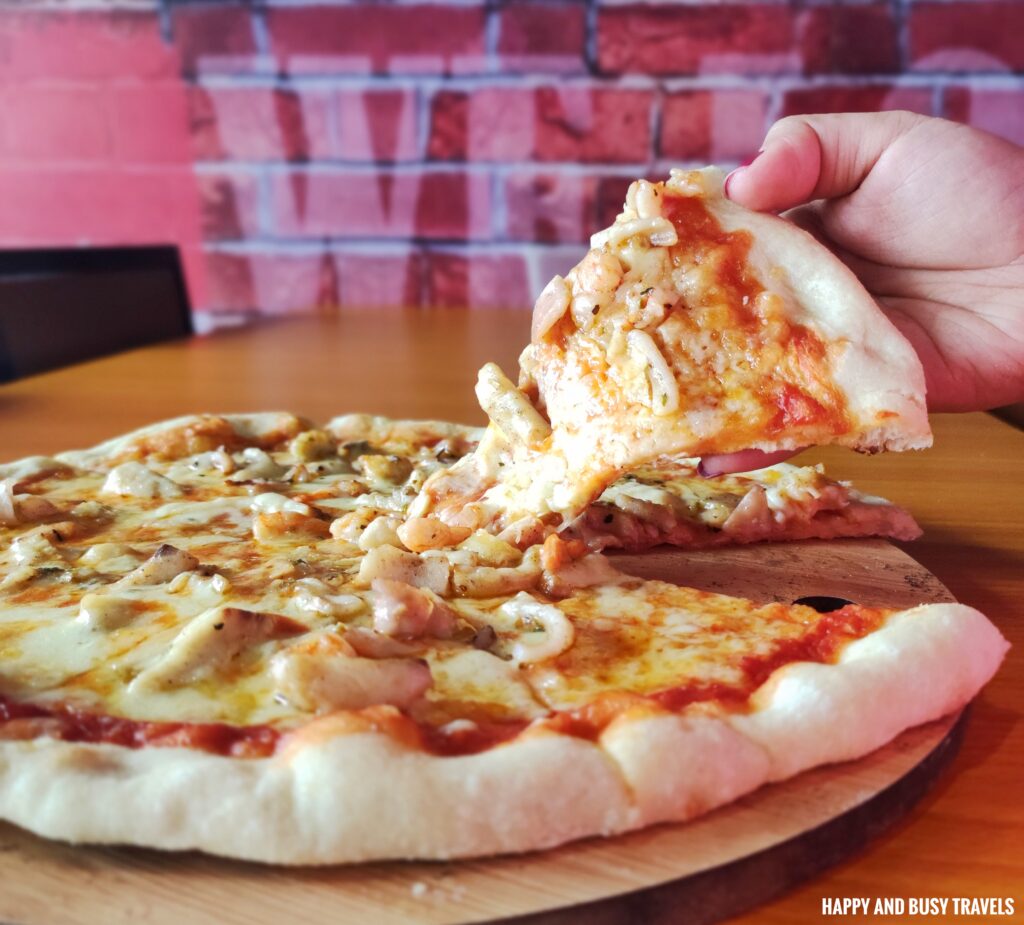 Seafood Boodle
This is one of my favorites from the resort's menu, the Seafood Boodle. This set is good for 6 people but we tried it because it looks so good and is affordable too.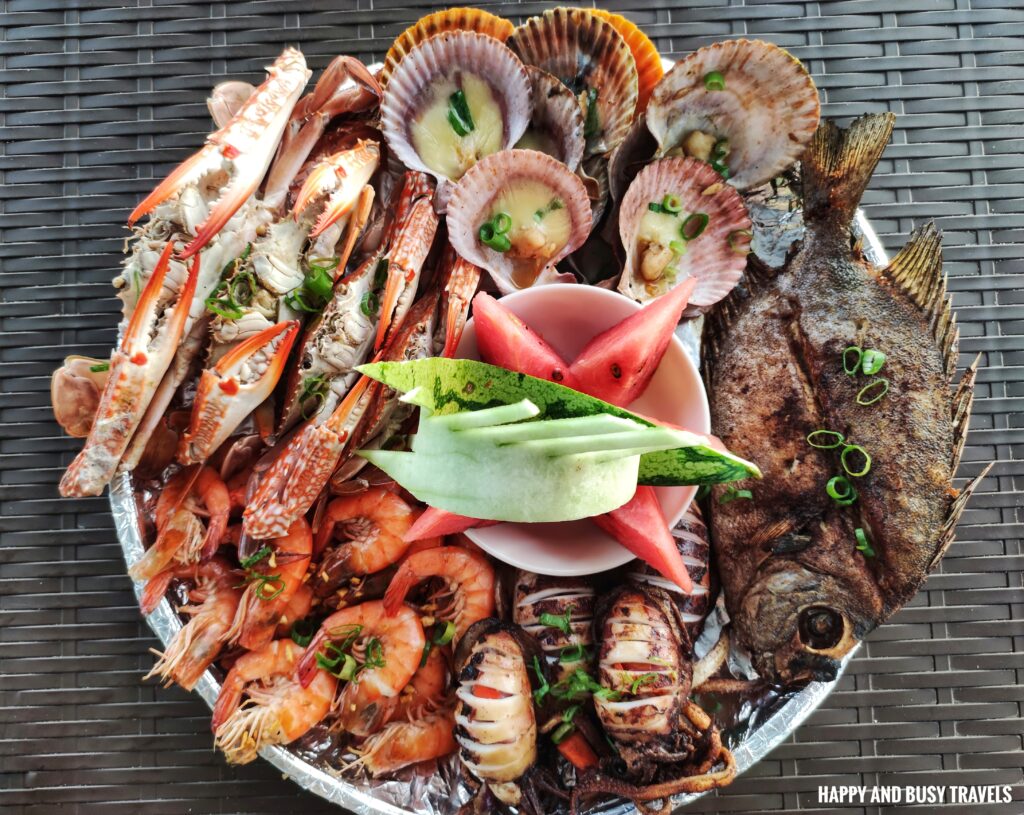 Each order costs Php 1,999 only and has a lot of seafood, fruit, 6 cups of rice, and a pitcher of iced tea.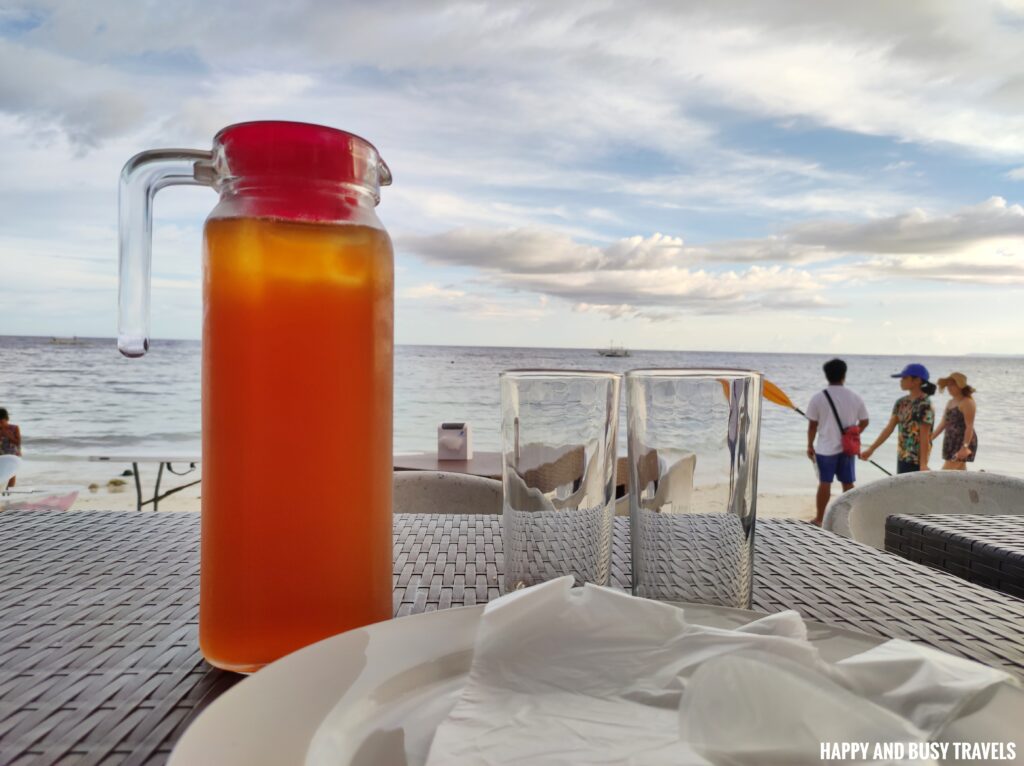 Gallery of Pictures
Important Information About Villa Tomasa Alona Beach
Facebook page: Villa Tomasa, Alona Beach
Contact Numbers: 0927 584 1505
Email Address: [email protected]
Address: Alona Beach, Panglao Island, Bohol
Google Maps Link: https://goo.gl/maps/
Room Rates of Villa Tomasa Alona Beach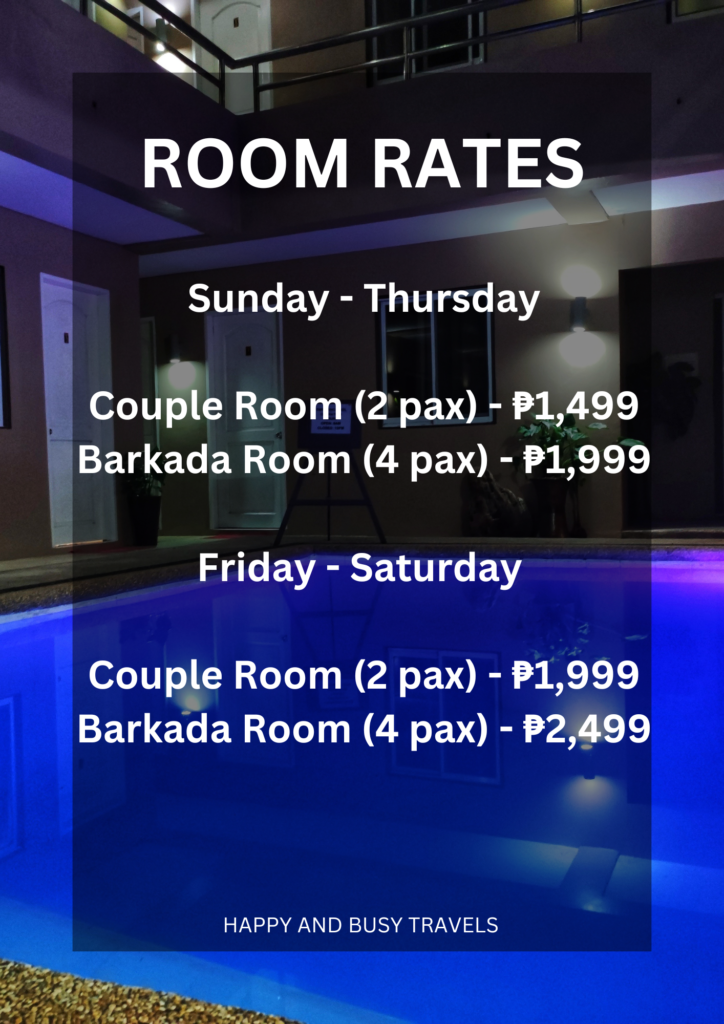 How to Book Villa Tomasa Alona Beach?
Just contact the Facebook page, numbers, or email address mentioned above.
Happy and Busy's Smileys for Villa Tomasa Alona Beach
Overall, Busy and I had an awesome stay in the resort. It has all of the basic things that we need.
Cleanliness
Facilities
Service
Value for money
Location 
Ambiance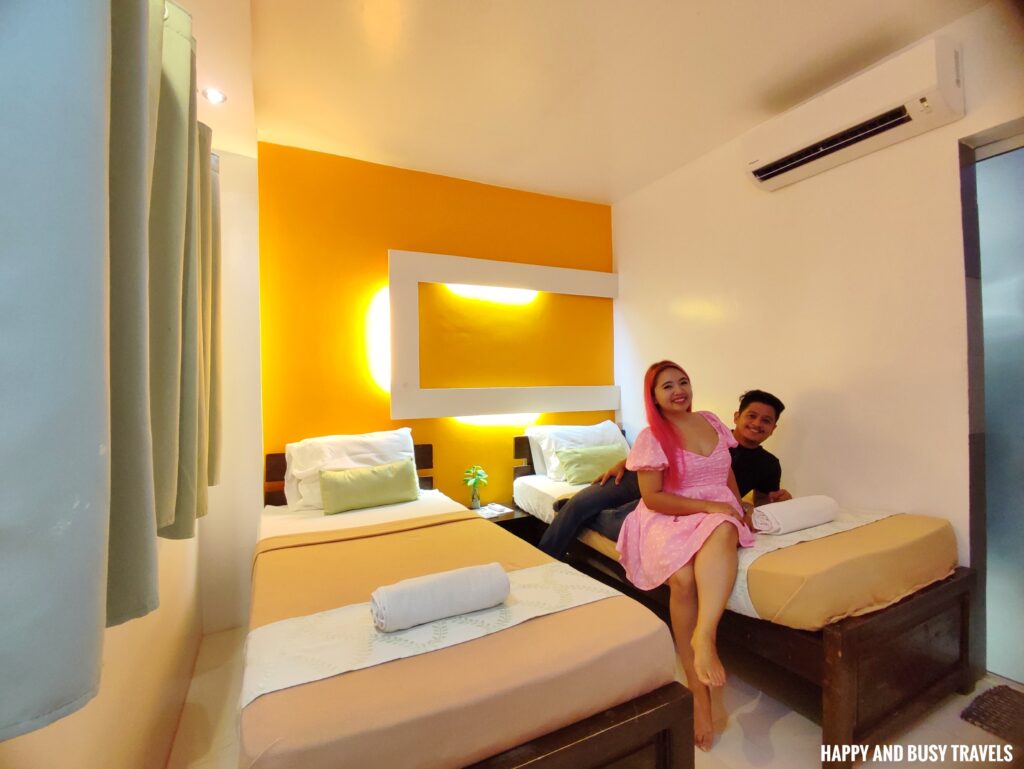 More exciting hotel reviews are at https://happyandbusytravels.com/category/hotels/ so do not forget to check it out!
Like! Follow! Subscribe! to our social media accounts: